Are Self-Forgetfulness and Dehumanization Derived from the Dichotomy Science/ Liberal Arts?
"The unexamined life is not worth living"-Socrates "Is my self really mine?"-St. Augustine
[yt_dropcap type="square" font="" size="14″ color="#000″ background="#fff" ] W [/yt_dropcap] e have heard much lately about the "world in turmoil," or about a confused alienated relativistic Western society pursuing pleasure and economic wealth while misguidedly imagining that they by themselves will contribute to its overall well-being and happiness, and at the same time despairing of ever finding the true meaning of life, what Aristotle calls Eudaimonia, happiness, or its pursuit, as the US Constitution proclaims, properly understood as the "flourishing life," a life that fulfills its nature and potential and achieves its destiny.
It is indeed encouraging that we are becoming increasingly conscious of our present predicament and returning to the wisdom of the ancients. Perhaps we have already intuited that the problem is less scientific or technological and more philosophical, having to do with our very humanity. But the question persists: were the ancients on the right track when they insisted that the unexamined life is not worth living, and that man needs to ask the question what does it mean to be human and only after adequately answering that question will he be able to devise a theory of "the good life?"
Moreover, there is a more profound concept of the self. St. Augustine puts the riddle of the self this way: What is so much thine as thyself and what is so little thine as thyself? What Augustine is pointing out is this: underlying the question "Who am I" is a further question: "Is my I really mine?" Ultimately this is the question of freedom asking "How much in control am I of the self?"
Those are questions acutely felt by perceptive modern men who feel themselves "thrown into existence" in a world largely devoid of meaning, condemned to play certain roles within certain social structures oriented toward consumerism, production, success and material affluence. Questions that Thoreau already attempted to address way back in 1847 with his reflections on Walden Pond. Closer to us, Jacques Ellul explores extensively the modern phenomenon of value-free technological "efficient ordering" which pervades all aspects of modern life since Descartes (see his The Betrayal of the West).
Previous to Ellul, Marx had already identified this form of alienation in the individual's role as object of exploitation. But this alienation transcends the mere economic sphere of one's humanity and occurs in all types of societies. In fact, the greater the organization of a society—i.e., the interdependence of all its social phenomena and the determinism of its processes—the greater seems to be the alienation, anonymity and servitude of its individuals to processes and forces that hamper their creativity and identity. Indeed, this is the question of freedom.
We live in two worlds which hardly understand and communicate with each other: the humanistic world and the scientific world (see The Two Worlds by C.P. Snow). Those who live in the latter are quick to point out that technology has provided us with the means to subdue the earth and free the destitute and oppressed masses from brutalizing labor. That is however only partly true given that millions of people in the third world as I write this remain oppressed and exploited. Those people usually fail to observe how in the 20th century, after World War I, the very concept of Utopia present even in Marxist ideology practically disappeared. In the 19th century, when belief in the so called "inevitable" progress of science was prevalent, utopia was felt to be the very goal of history. Utopia meant a world without oppression and injustice, without hunger and class conflicts.
Karl Marx certainly envisioned, like Plato, utopia as the culmination of man's history, after a few inevitable dialectic class conflicts had been resolved. This ideal vision, alas, is no longer with us. As Einstein pointed out in the 20th century, we are now mainly preoccupied with the means of the goal of utopia. In the process of perfecting those means, the goal, i.e., utopia itself, is lost sight of. Nowhere is this more apparent than in the field of education where means have long ago swallowed up goals and "educrats" have firmly established themselves as the well-paid managers of those means. It is no secret that bureaucracy now absorbs 60% or more of the money earmarked for education in the Western World.
At this sorry stage of depersonalization, the pressing question is about our very humanity. Are we still capable of acting humanely? That is to say, is the self still home? If it is not, that may explain why so many individuals do not know what do with their leisure. They simply do not know what to do with their selves. Pascal for one provides the answer as to why so much of modern recreation assumes a mode of centrifugal dissipation rather than one of centripetal concentration. In his famous Penseé he points out that the cause of our unhappiness can be identified in the fact that we cannot simply sit still in a room for more than a few minutes.
Or as Dante illustrates it in his Commedia, to be alone is a terrifying experience if no self is encountered. It is in the loss of the self that much modern existential angst can be located. Once I have lost my self, I may knock at the door of my own home and find that nobody lives there any longer. To say it with Dante, "so bitter it is that death is little more." At that point I may become unable to pursue the question of my own humanity.
Dante for one needed Virgil's guide to overcome the three beasts that obstructed the beginning of his journey into the self. And here we return to the theme of freedom and determinism. Contrary to what Freudianism may hold, humans are not mere bundles of impulses and instincts independent of time and place. Society is perfectly capable of adapting and molding these impulses and even perverting them in order to fit them into its principles of reality. All that needs to be done is to make people believe that their wants are their needs and that to be deprived of those wants is be victimized. Politicians seem to be very good at this sort of game. As Jackson Lears has aptly written in his No Place of Grace: "… A therapeutic world view…has become part of the continuing pattern of evasive banality in modern culture. Celebrating spurious harmony, the therapeutic outlook has further undermined personal moral responsibility and promoted ethics of self-fulfillment well attuned to the consumer ethos of 20th century capitalism."
Our incessant talk and reality shows (now we have a president-elect who is a master at staging them…) are mere symptoms of that kind of cancer eating at our Western civilization. When the disease has become pervasive, people begin to sincerely believe that to be human and to have self-esteem is to own a car equipped with a telephone with which to order pizza on the way home. Some have even installed make-believe phones with which to confer more self-esteem and self-importance on themselves. To drive while talking on the phone gives others the impression that momentous decisions are being executed and that one is an important clog in the larger scheme of things.
The gorilla with a telephone in his paw able to tweet only a couple of hundred characters and with a span of attention of 10 seconds is of course merely funny. A much less amusing and sinister aspect of this pressure to adjust and conform are the propagandistic and ideological apparatuses that have distinguished the 20th century. People caught in those monstrosities can hardly be imagined as being endowed with a shred of autonomy or as striving after what Jung called "individuation." In those types of societies, man has not only dehumanized himself but he is unable to cure himself. An outside force seems to be needed. It can only come from the few individuals in whom the image of authentic humanity is still kept alive and who have the courage to free that image by condemning and altering corrupting social structures. Solzhenitsyn jumps to mind during the Soviet era in Russia.
In the 60s we had in America a counterculture movement largely sponsored by college students and theorized by Herbert Marcuse in his book Eros and Civilization. He thought, as some misguided intellectuals still do, that a new humanity was on the horizon, ushered in by new technological developments (automation, so called) which would keep oppressive work at a minimum while raising leisure and freedom to the maximum. The aggressive instincts identified by Freud as aroused by social repression, would simply wither away. So would Judeo-Christian morality, another vestige of social repression. This "new man," reminiscent of Nietzsche's overman (the Huberman) would be characterized by the fact that he would not have to merit life; he would simply enjoy it. Whatever aggressive instincts might be left in him would be sublimated through sports and the building of civilized communities that respected nature.
Here we should pause to note that of the many hippy communes established in the 60s, few survived and those which did had some kind of religious foundation and structure. In any case, this was perhaps the last naïve attempt at utopia on the part of modern technocratic man. It never came to pass. What did come to pass is best explained by Allan Bloom in his controversial The Closing of the American Mind where he provides an analysis of this "new man." Far from being tolerant and simply enjoying life in Utopia, the "new man" has by now entrenched himself in the University's chambers of power (the same chambers at whose gates he was protesting in the 60s) and from there he now imposes "political correctness" on academia. All done, mind you, in the name of civilizing tolerance and equality. What in reality is at work is a sort of Nietzschean nihilism and relativism. As indeed Nietzsche correctly foresaw in the 19th century, once God is dead, one is left with little more than "the will to power," or a reduction of persons to functions of emergent social conditions. Within such a community, neither God (be he the one of the Judeo-Christian tradition or Plato's) nor man (as conceived by the Renaissance echoing Protagoras) is any longer the measure of all things. The measure, or criterion, is now constituted almost exclusively by material and economic structures.
In song and in dance this man will end up bragging of the fact that he is a "material man," turning vices into virtues on his TV shows where everybody washed one's dirty linens in public, where every opinion is as good as any other, where triviality and banality reign supreme and truth is prostituted to expediency and freedom is mistaken for license. This new humanity is constituted by economic structures conceived as a sort of demiurge fashioning it. But this demiurge named "market" far from being a panacea can easily become an instrument of repression and dehumanization when not tempered by justice.
Few people, either within the capitalistic or the socialist camp, bother to seriously ask the question: How can we humanize these economic structures that leave so many people at the margins of prosperity? Even Nobel winners in economics and science, while searching for alternative to capitalism or socialism, do not seem to be able to formulate the question, never mind answering it. The alternative to both systems is still eluding them, never mind that the social encyclicals of the last one hundred years have offered some viable alternatives. What seems to be desperately needed is an independent picture of humanity; i.e., an awareness of being a self. Without that picture even the need for a journey is not perceivable. As Kierkegaard best rendered it, man then remains in the despair of self-forgetfulness, in the "sickness unto death" of the well adjusted individual identifying with the values of his society, blissfully unaware that he has been reduced to a consuming automaton.
When man cannot conceive of his own destiny any longer and begins to talk of soul as mere mind, and then of mind as mere computing brain and "software," then indeed the sickness may be terminal. For when the I is lost, one cannot even grieve over its loss. And Kiekegaard is not talking here of a mere psychological phenomenon. Rather he is talking about an existential despair, the angst of which a Thoreau or a Heidegger speak of. This is a sort of sickness that is hardly noticeable in the workaday world where the afflicted are engaged in all sorts of productive activities geared to repress the anxiety, while remaining lost "in a dark wood" with not even the faintest desire to seek "the right way." This is Kierkegaard life of "quiet desperation."
Tragically, in that self-forgetfulness and imperceptible loss of identity, modern man becomes less than primitive man; he becomes, in fact, less than a beast, a monstrosity. Elie Wiezel is right in affirming that the proper ethical implications of mankind's Nazi past have hardly been drawn yet. For we remain unwilling to question our humanity and thus relive the terror of such a past. It is easier by far to lay flowers on the tomb of the Third Reich's unknown soldier in an inauthentic gesture of reconciliation. But reconciliation requires remembrance, acceptance, the asking of forgiveness, the granting of forgiveness, repentance, reparation. When these are missing reconciliation becomes a mockery. It becomes self-forgetfulness.
As Dante and Vico have been trying to teach us for centuries now, to be human is to be forced to ask about one's self, to be compelled by the image toward which one is thrust and which emerges at the intersection of essence and existence, at the point of ethical tension between what is and what ought to be.
Classroom crisis: Avert a 'generational catastrophe'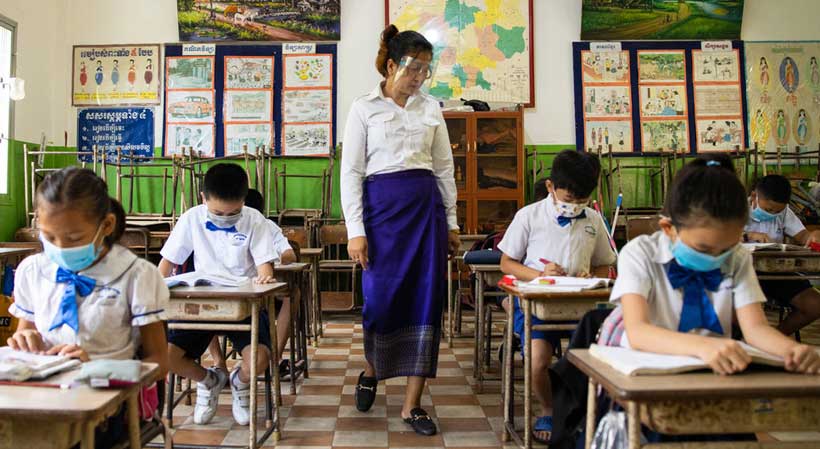 The world is at risk of suffering "a generational catastrophe" as COVID-19 wreaks havoc on the education of students globally, the UN chief said on Thursday.
In a video message to the UN Education, Scientific and Cultural Organization's (UNESCO) Global Education Meeting (GEM), Secretary-General António Guterres reminded delegates that the pandemic had had a "disproportionate impact on the most vulnerable and marginalized children and youth".
"The progress we have made, especially for girls and young women, is under threat", he said. "We now need to support the learning recovery in low and middle income countries – and to factor education into every stimulus package".
Tackling the situation
To successfully avert the crisis, Mr. Guterres upheld the importance of recognizing education as "a common global good", with teachers, safe schools, digital technologies and those at greatest risk, in need of far greater investment.
"Financing and political will are critical", he stressed.
'Vital linkages' of education
Deputy UN chief Amina Mohammed observed that the COVID-19 pandemic had clearly highlighted "the vital linkages between education, nutrition, gender equality, health and social protection".
She noted education systems had managed to undergo "rapid transformation" and pointed to the work of Governments in minimizing the educational impact on students, the flexibility and creativity of teachers and how caregivers have taken on "frontline roles" to support children's education.
"Learners persevered and adapted to new realities", continued Ms. Mohammed, as UN agencies have worked together with external partners, including through the Global Education Coalition, to deploy support and guidance to Governments.
However, these efforts have not been enough.
Since the pandemic hit, at least one-third of the world's students have been deprived of any form of learning; close to half a billion pupils are still affected by school closures; and the most marginalized, including at least 11 million girls, are at high risk of never returning to school, according to the deputy UN chief.
Putting words into actions
Leading up to the meeting, UNESCO undertook a series of consultations for a draft GEM Declaration, which was informed, among other things, by the UN Secretary-General's Policy Brief and the fourth Sustainable Development Goal (SDG) of education.
Central to transforming words into action, Ms. Mohammed highlighted the priority areas of financing, inclusion, teachers, safe school reopening, connectivity and coordination.
"Over the coming year, political leaders in national and local governments, donor agencies and financial institutions must ensure that the resolve to support education is backed up with resources", she asserted.
She also called for innovation, attesting that going back to "normality" was neither possible nor desirable as it would mean ignoring the "profound changes" in technology and labour markets across the world.
"And it would mean accepting the unacceptable fact that even before COVID-19, some 250 million children were out of school and more than half of primary school age children worldwide lacked basic reading skills", she stated.
Finally, the UN official underscored that "effective multilateral collaboration" and "greater solidarity with the most vulnerable countries" were needed to coordinate education among actors.
"Implementation of this Declaration, therefore, requires a reimagining of education; a dramatic push to train millions of teachers…scaling up of partnerships to connect every school, teacher and learner to the internet; and…equipping young people with the skills they need to thrive in a complex and rapidly changing world", spelled out the Deputy Secretary-General.
Fourth Global Goal
Turning to the 2030 Sustainable Development Agenda, Ms. Mohammed called education the "docking station" for the SDGs, from achieving gender equality to learning about human rights and acquiring new skills for a digital green economy, to developing tools for boosting tolerance and peace efforts.
"Delivering SDG 4 is a great responsibility on us all — led by the education community", she concluded.
Other voices
UNESCO chief Audrey Azoulay paid tribute to Samuel Paty, the teacher who was decapitated close to his school near Paris, last week, after showing cartoons of the prophet Muhammad to his pupils, "and to all the teachers in the world who take risks to educate our children".
Meanwhile, Erna Solberg, Prime Minister of Norway, a co-sponsor of the event, said that "as countries start to reopen in the era of COVID-19, education must come first".
And Baroness Sugg, the United Kingdom's Minister for Foreign Affairs and Development, another co-sponsor, said "we know just how critically important it is to place education at the heart of our global COVID response".
From Ghana, the third co-sponsor, Education Minister Matthew Opoku Prempeh flagged on behalf of President Nana Akufo-Addo that the digital divide in developing have left many children "deprived" of online teaching and learning tools.
In her remarks, UNHCR Special Envoy Angelina Jolie emphasized that the biggest problem in this education crisis is not a lack of awareness or ideas, but instead a lack of will, saying "we know what should be done and we know the consequences if we do not act".
Women 'far from having an equal voice to men'- UN Study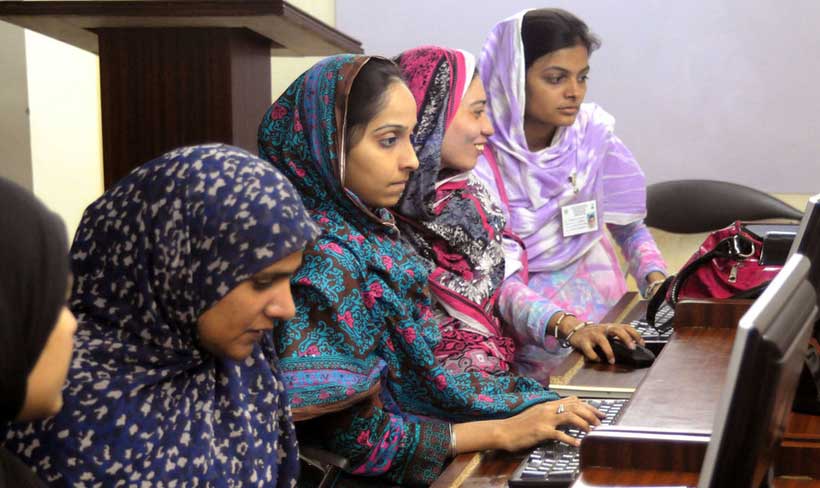 The COVID-19 pandemic is "interrupting efforts" to achieve gender equality and threatening to "reverse hard-won gains" over the past decades, a senior UN official said on Tuesday.
Introducing the 2020 edition of The World's Women: Trends and Statistics, Liu Zhenmin, chief of the UN's economic and social affairs department (DESA), said that over the last two decades, "attitudes of discrimination are slowly changing" and women's lives have improved with regard to education, early marriage, childbearing and maternal mortality, all while progress has stagnated in other areas.
"Women are far from having an equal voice to men", spelled out the DESA chief. "And, in every region of the world, women are still subjected to various forms of violence and harmful practices".
Beijing still pending
Overall, progress continues to fall far short of what Member States committed themselves to, at the 1995 Fourth World Conference on Women.
"Twenty-five years since the adoption of the Beijing Declaration and Platform for Action, progress towards equal power and equal rights for women remains elusive", said UN Secretary-General António Guterres.
"No country has achieved gender equality".
To effectively measure progress in that regard, reliable, timely and disaggregated, data are critically needed and closing data gaps requires regular collection and use of gender statistics.
Pushing a boulder uphill
Mr. Liu pointed out that while the coronavirus pandemic is having "devastating social and economic impacts" across the world, women are fighting "on the front lines…in healthcare settings, in home care, in the family and in the public sphere".
With less internet access, particularly in developing regions, women also face difficulties maintaining valuable personal connections and carrying on day-to-day activities during lockdowns.
"Many may also have been trapped in unsafe environments…and at risk of experiencing intimate partner violence", Mr. Liu stated.
Moreover, he pointed out that women face reduced access to sexual and reproductive health services; and need more time to care for the elderly, sick and children, including home-based education; adding that they are also at higher risk of infection than men in the workplace.
Glass ceiling intact
In terms of power and decision making, World's Women 2020 revealed that last year, women held only 28 per cent of managerial positions globally – almost the same proportion as in 1995.
And only 18 per cent of enterprises surveyed had a female Chief Executive Officer in 2020.
Among Fortune 500 corporate rankings, only 7.4 per cent, or 37 CEOs, were women.
In political life, while women's representation in parliaments worldwide has more than doubled globally, it has yet to cross the 25 per cent barrier of seats and although representation among cabinet ministers has quadrupled over the last 25 years, it remains at 22 per cent, well below parity.
Call to action
Mr. Liu called on all countries to "accelerate efforts" in empowering women and girls, towards improving data gaps in covering key gender topics.
"Timeliness and comparability of data over time and across countries, need to be improved, and data disaggregation and dissemination by age, sex, location and other key variables, need to become a priority in order to fully measure and address intersecting inequalities, respond to crises, and ensure gender equality by 2030", he upheld.
Of Here and Now: Pandemic and Society in 2020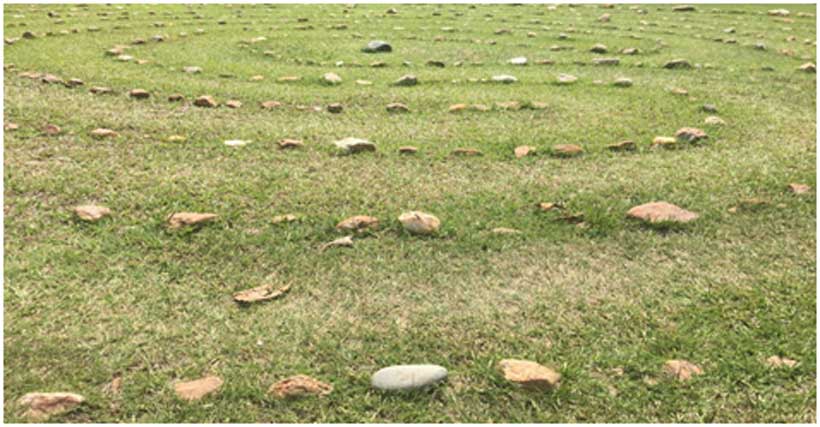 After a century, the world population faced a new pandemic that fast spread globally, affecting individuals both physically and mentally. Covid-19 started in late 2019 in Asia, spreading so fast that despite the global connectivity and highly sophisticated information technology and communication systems, the interconnected society of the 21st century was incapable to fast react in order to avoid contagion and prevent the worst. Gradually, the pandemic is making a tour around the globe contaminating citizens even in rural communities from all continents. Worldwide, there have been 32 million confirmed cases with over 1 million deaths during the first 9 months of this year[1].
From this universal pandemic we learned that the interdependent globalized world of 2020 is connected but not synchronized – or as earlier in crisis, prof. Anis H. Bajrektarevic well-noted 'world on autopilot'[2]. All scientific, technological and digital knowledge accumulated over centuries remains inept to protect our civilization from an invisible virus that, ironically, can be eliminated with just soap and water. Obviously, the magnitude and the economic, social and cultural impact of this pandemic took humanity by surprise.
Society was already undergoing a deep process of transformation on all fronts. Debates were focused on the fragility of democracy, climate change and sustainability, inequality and inclusion, gender and race, social media and fake news, virtual payments and crypto currencies, artificial intelligence and blockchain. Science, knowledge and technology were advancing at a fast rate in all fieldsincluding genetics, neuroscience and biotechnology. Nevertheless, health-care was not a top priority for public investments or national budgets. Yet, with the eruption of the pandemic, priorities had to be immediately revisited. A human-centred and inclusive approach became imperative in every corner of the planet. Incontestably, the 2020s is bringing irreversible disruptions.
Lockdown measures and social isolation deprived individuals of free movements, restricting social gatherings and citizen's mobility. The home-office dismantled solid organizational structures of daily work conviviality. Closure of schools prevented children from accessing formal in-person education, creating a childcare crisis for working parents. Crowded metropolis became empty urban centres, no shopping, no restaurants and no city life. Cultural festivities and spaces such as theatres, cinemas, and museums had their activities suspended leaving artists, cultural and creative professionals as well as street-vendors out of jobs. Parks and sportive centres became inactive and international tourism ceased.
Conversely, family life became the heart of social order. Parents that were extremely busy with their jobshad to juggle between work and the education of their children. People became less egocentric and started showing more empathy with the needed ones. Solidarity has been manifested in donations and collective assistance by civil society. Companies engaged with social responsibility. Artists, cultural and creative workers were defied to work even harder at home to find new niches in the virtual domain. The confined society had to rediscover its ethical values, principles and priorities.
Free-time and leisure at present
Paradoxically, this shift in human behaviour brought us back to a theory of economics that emerged a century ago (Ruskin, 1900) "There is no wealth but life". In this new-old context, free-time, leisure, well-being and culture are closely associated. Usually, we use our free-time to carry out activities that are not directly related to work, duties or domestic occupations. May be free-time is an illusion because only in exceptional occasions our time is completely free. Leisure, however, is a subjective concept which varies depending on the society which we belong. It is connected with our participation in cultural life, reflecting the values and characteristics of a nation. Thus, it can be considered a human right according to the UN Declaration of Human Rights (1948), and in particular the International Convention on the Economic, Social and Cultural rights (1967).
Despite some divergent definitions of leisure there is convergence around three distinctions: (i) leisure as time; (ii) leisure as activity; and (iii) leisure as a state of mind. Firstly, it is defined as the constructive use of available time. Leisure as a variety of activities includes the practice of sports or actions related to intellectual and human development like reading, painting, gardening etc. and those can be leisure for ones and work for others. Understanding leisure as a state of mind is complex since it depends on individual perceptions about concepts such as freedom, motivation, competency etc. Certain skills can be considered leisure depending on the degree of satisfaction, emotion or happiness it causes. Yet, the most important is the possibility of free will.
Time available for leisure also varies according to cultural, social and even climate considerations. The notion of time can be different in Africa, Asia, Latin America or Europe. Usually people who live in areas of hot climate enjoy outdoor activities and sports while Nordic people whose habitat is in cold weather prefer indoors socialization and hobbies like playing chess, classic music etc. Social leisure embraces communitarian happenings such as going to the beach, practicing sports in a club etc. Behavioural studies indicate the benefits of social leisure for the well-being of individuals, self-esteem and cultural identity[3].
Moments of leisure are essential in all phases of our life. During childhood and adolescence most of our time is devoted to study and sports while at adulthood our time is mostly consumed with work and family. Indeed, it is at senior age that retired people generally have extra free-time to enjoy cultural events, leisure and tourism. Globally people are living longer and a newage structure is taking shape: the young senior (65-74 years), the middle senior (75-84 years) and the older senior as from 85 years old. According to the United Nations,[4] in 2018 for the first time in history, persons aged 65 years or over outnumbered children under age five. This partially explains the vast number of people in the group of risk requiring quarantine protection throughout the pandemic period.
Well-being and spirituality in pandemic times
During the pandemic, reflections about well-being and spirituality gained space in our minds. It is undeniable that the constraints brought about by lock-down measures and social distancing, offered us more free-time but very limited leisure options. We gained additional time to be closer to loved ones and to do things we like most at home. Enjoying family life, including eating and even cooking together became a shared pleasure and a new leisure style. Individuals had to optimize the quality of their temporarily sedentary lives.
Global pandemics affect our collective mental health. Given the prevailing health and economic insecurity, the focus of our attention has been on well-being, strengthening friendships, expanding social network, practicing solidarity, improving self-esteem as well as reflecting on spirituality and religion. Suddenly the exuberant society of 2020 is afraid of the unknown virus and its long-term harmful consequences on day-to-day life. Well-being and happiness became the essence of achievable goals.
People are emotionally fragile in this moment of anxiety. Individuals are suffering losses that will persist long after the pandemic will be over. Some feel stressed or depressed while others react by searching for relief in exercising, relaxation, meditation, yoga or mindfulness training. Individuals are finding new ways to overcome solitude and boost mental resilience. Current philosophical thinking (Harari, 2018) is reminding us that homo sapiens have bodies but technology is distancing us from our bodies[5].
Inspirational talks in likeminded groups have been helpful for reconnecting people dealing with an uncertain future. Social engagement and advocacy for health causes are used for promoting social change. Thus, besides upgrading healthcare systems and putting in place special measures for accelerating economic and cultural recovery, targeted governmental support will be needed to improve mental well-being and raise the overall level of satisfaction and happiness of citizens in the post-crisis.
Culture and e-learning nowadays
In a short period of time, many went from an exciting social and cultural lifestyle to a simple life. People had to assume the role of protagonists of their actions. Due to open-air limitations, free-time activities had to be less physically-intensive (no bike, tennis, jogging etc.), and more creative-oriented such as designing, playing music, writing. Much time has also been spent watching TV series, surfing the internet, viewing live music concerts, video-gaming, attending video-conferences as well as socializing in virtual chats. Equally, there are growing concerns about the ethics of consumer technology and internet addiction "time well spent" (Tristan, 2015)[6].
A recent study[7] carried out in the UK to track digital cultural consumption during the pandemic, indicates that the median time spent daily watching TV are 4 hours, while listening to music, watching films and playing video games each day are 3 hours respectively. Understanding human behaviour, in particular youth habits can help to indicate new cultural trends and consolidate social cohesion in post-pandemic times. Moreover, policy-makers could consider engaging cultural institutions and employing artists and creatives to help facilitate a collective healing process and kick-start recovery.
It is widely recognized that the arts, culture and creative sectors were hit hard by the pandemic. Whist digital cultural and creative products for home consumption were in high demand, others tangible creative goods like arts, crafts, fashion and design products sharply contracted. Many artists and creatives had no option than to experiment on work in digital spaces, since they had to go global from home.
Despite the fact that 4.5 billion people (60% the global population) use internet[8], the availability of affordable broadband access is a pre-condition to use and benefit from the opportunities provided by digital tools. This applies to both producers and consumers of cultural and creative digital content. Currently, videos account for 80-90% of global digital data circulation, but at the same time Latin America, the Middle East and Africa together represent only around 10% of world data traffic[9]. This evidence points to digital asymmetries that are being aggravated. Creativity only is not enough to transform ideas into marketable creative goods or services if digital tools and infrastructure will not be available.
The pandemic also had a strong impact on education and learning. Re-thinking education was already a topic on the agenda of many countries in order to respond to the realities of the jobs market in the 2020s. Besides the need to adapt methodology and pedagogical practices, many believe it is necessary to bring an interdisciplinary and applied approach to curricula with focus on science, technology, engineering and mathematics (STEM)[10], preferably also integrating arts (STEAM). In any case, the education system has been forced to quickly adjust to remote learning. Globally over 1.2 billion children are out of the classroom in 186 countries[11]. In Latin America schools are closed and around 154 million children between the ages of 5 and 18 are at home instead of in class[12]. Furthermore, access to school-related inputs is distributed in an unbalanced manner; wealthier students have access to internet and home-schooling while the poorer have not. Young people are losing months of learning and this will have long-lasting effects. The loss for human capital is enormous.
On the positive side, continuous e-learning became a trend and a necessity. Innovation and digital adaption gave rise to a wide-range of on-line courses. Millions of learners are upgrading their knowledge and skills in different domains through distance learning, whether through language and music apps, video conferences or software learning. Some are free others have to be paid for, but what is absolutely transformative is that access to knowledge became more democratic. Independently of age or field of interest, learners from different parts of the world can have access to prestigious universities or practical training. E-learning, where teaching is undertaken remotely and on digital platforms already existed, but demand has sharply increased during pandemic and this might be a point of no return.
Over these critical 9 months, there are growing signs that the 2020s will face a new set of challenges and life will not be back as usual. The future will be very different when compared to the recent past. Hope and fear are likely to co-exist for a certain time. There are new values, new lifestyles, new social behaviour, new consumption standards, and new ways of working and studying. The pandemic has imposed a deep ethical and moral re-assessment on society. This turning point is leading to a deep socio-economic renovation and hopefully to a more inclusive and sustainable society.
---
[2]https://www.diplomatic-press.net/ueber-uns/geschichte.html
[3]E. Dos Santos-Duisenberg (2013) – Tempo livre, lazer e economia criativa, Revista Inteligência Empresarial (37), Universidade Federal do Rio de Janeiro, Brazilhttp://www.epapers.com.br/produtos.asp?codigo_produto=2455
[4]https://www.un.org/development/desa/publications/world-population-prospects-2019-highlights.html
[5]https://www.ynharari.com/book/21-lessons-book/
[6]https://en.wikipedia.org/wiki/Center_for_Humane_Technology
[7]https://pec.ac.uk/policy-briefings/digital-culture-consumer-panel
[8]https://internetworldstats.com/stats.htm
[9]https://unctad.org/en/pages/PublicationWebflyer.aspx?publicationid=2466
[10]https://www.livescience.com/43296-what-is-stem-education.html
[11]https://www.weforum.org/agenda/2020/04/coronavirus-education-global-covid19-online-digital-learning/
[12]https://blogs.iadb.org/ideas-matter/en/pandemic-and-inequality-how-much-human-capital-is-lost-when-schools-close/