Are Self-Forgetfulness and Dehumanization Derived from the Dichotomy Science/ Liberal Arts?
"The unexamined life is not worth living"-Socrates "Is my self really mine?"-St. Augustine
[yt_dropcap type="square" font="" size="14″ color="#000″ background="#fff" ] W [/yt_dropcap] e have heard much lately about the "world in turmoil," or about a confused alienated relativistic Western society pursuing pleasure and economic wealth while misguidedly imagining that they by themselves will contribute to its overall well-being and happiness, and at the same time despairing of ever finding the true meaning of life, what Aristotle calls Eudaimonia, happiness, or its pursuit, as the US Constitution proclaims, properly understood as the "flourishing life," a life that fulfills its nature and potential and achieves its destiny.
It is indeed encouraging that we are becoming increasingly conscious of our present predicament and returning to the wisdom of the ancients. Perhaps we have already intuited that the problem is less scientific or technological and more philosophical, having to do with our very humanity. But the question persists: were the ancients on the right track when they insisted that the unexamined life is not worth living, and that man needs to ask the question what does it mean to be human and only after adequately answering that question will he be able to devise a theory of "the good life?"
Moreover, there is a more profound concept of the self. St. Augustine puts the riddle of the self this way: What is so much thine as thyself and what is so little thine as thyself? What Augustine is pointing out is this: underlying the question "Who am I" is a further question: "Is my I really mine?" Ultimately this is the question of freedom asking "How much in control am I of the self?"
Those are questions acutely felt by perceptive modern men who feel themselves "thrown into existence" in a world largely devoid of meaning, condemned to play certain roles within certain social structures oriented toward consumerism, production, success and material affluence. Questions that Thoreau already attempted to address way back in 1847 with his reflections on Walden Pond. Closer to us, Jacques Ellul explores extensively the modern phenomenon of value-free technological "efficient ordering" which pervades all aspects of modern life since Descartes (see his The Betrayal of the West).
Previous to Ellul, Marx had already identified this form of alienation in the individual's role as object of exploitation. But this alienation transcends the mere economic sphere of one's humanity and occurs in all types of societies. In fact, the greater the organization of a society—i.e., the interdependence of all its social phenomena and the determinism of its processes—the greater seems to be the alienation, anonymity and servitude of its individuals to processes and forces that hamper their creativity and identity. Indeed, this is the question of freedom.
We live in two worlds which hardly understand and communicate with each other: the humanistic world and the scientific world (see The Two Worlds by C.P. Snow). Those who live in the latter are quick to point out that technology has provided us with the means to subdue the earth and free the destitute and oppressed masses from brutalizing labor. That is however only partly true given that millions of people in the third world as I write this remain oppressed and exploited. Those people usually fail to observe how in the 20th century, after World War I, the very concept of Utopia present even in Marxist ideology practically disappeared. In the 19th century, when belief in the so called "inevitable" progress of science was prevalent, utopia was felt to be the very goal of history. Utopia meant a world without oppression and injustice, without hunger and class conflicts.
Karl Marx certainly envisioned, like Plato, utopia as the culmination of man's history, after a few inevitable dialectic class conflicts had been resolved. This ideal vision, alas, is no longer with us. As Einstein pointed out in the 20th century, we are now mainly preoccupied with the means of the goal of utopia. In the process of perfecting those means, the goal, i.e., utopia itself, is lost sight of. Nowhere is this more apparent than in the field of education where means have long ago swallowed up goals and "educrats" have firmly established themselves as the well-paid managers of those means. It is no secret that bureaucracy now absorbs 60% or more of the money earmarked for education in the Western World.
At this sorry stage of depersonalization, the pressing question is about our very humanity. Are we still capable of acting humanely? That is to say, is the self still home? If it is not, that may explain why so many individuals do not know what do with their leisure. They simply do not know what to do with their selves. Pascal for one provides the answer as to why so much of modern recreation assumes a mode of centrifugal dissipation rather than one of centripetal concentration. In his famous Penseé he points out that the cause of our unhappiness can be identified in the fact that we cannot simply sit still in a room for more than a few minutes.
Or as Dante illustrates it in his Commedia, to be alone is a terrifying experience if no self is encountered. It is in the loss of the self that much modern existential angst can be located. Once I have lost my self, I may knock at the door of my own home and find that nobody lives there any longer. To say it with Dante, "so bitter it is that death is little more." At that point I may become unable to pursue the question of my own humanity.
Dante for one needed Virgil's guide to overcome the three beasts that obstructed the beginning of his journey into the self. And here we return to the theme of freedom and determinism. Contrary to what Freudianism may hold, humans are not mere bundles of impulses and instincts independent of time and place. Society is perfectly capable of adapting and molding these impulses and even perverting them in order to fit them into its principles of reality. All that needs to be done is to make people believe that their wants are their needs and that to be deprived of those wants is be victimized. Politicians seem to be very good at this sort of game. As Jackson Lears has aptly written in his No Place of Grace: "… A therapeutic world view…has become part of the continuing pattern of evasive banality in modern culture. Celebrating spurious harmony, the therapeutic outlook has further undermined personal moral responsibility and promoted ethics of self-fulfillment well attuned to the consumer ethos of 20th century capitalism."
Our incessant talk and reality shows (now we have a president-elect who is a master at staging them…) are mere symptoms of that kind of cancer eating at our Western civilization. When the disease has become pervasive, people begin to sincerely believe that to be human and to have self-esteem is to own a car equipped with a telephone with which to order pizza on the way home. Some have even installed make-believe phones with which to confer more self-esteem and self-importance on themselves. To drive while talking on the phone gives others the impression that momentous decisions are being executed and that one is an important clog in the larger scheme of things.
The gorilla with a telephone in his paw able to tweet only a couple of hundred characters and with a span of attention of 10 seconds is of course merely funny. A much less amusing and sinister aspect of this pressure to adjust and conform are the propagandistic and ideological apparatuses that have distinguished the 20th century. People caught in those monstrosities can hardly be imagined as being endowed with a shred of autonomy or as striving after what Jung called "individuation." In those types of societies, man has not only dehumanized himself but he is unable to cure himself. An outside force seems to be needed. It can only come from the few individuals in whom the image of authentic humanity is still kept alive and who have the courage to free that image by condemning and altering corrupting social structures. Solzhenitsyn jumps to mind during the Soviet era in Russia.
In the 60s we had in America a counterculture movement largely sponsored by college students and theorized by Herbert Marcuse in his book Eros and Civilization. He thought, as some misguided intellectuals still do, that a new humanity was on the horizon, ushered in by new technological developments (automation, so called) which would keep oppressive work at a minimum while raising leisure and freedom to the maximum. The aggressive instincts identified by Freud as aroused by social repression, would simply wither away. So would Judeo-Christian morality, another vestige of social repression. This "new man," reminiscent of Nietzsche's overman (the Huberman) would be characterized by the fact that he would not have to merit life; he would simply enjoy it. Whatever aggressive instincts might be left in him would be sublimated through sports and the building of civilized communities that respected nature.
Here we should pause to note that of the many hippy communes established in the 60s, few survived and those which did had some kind of religious foundation and structure. In any case, this was perhaps the last naïve attempt at utopia on the part of modern technocratic man. It never came to pass. What did come to pass is best explained by Allan Bloom in his controversial The Closing of the American Mind where he provides an analysis of this "new man." Far from being tolerant and simply enjoying life in Utopia, the "new man" has by now entrenched himself in the University's chambers of power (the same chambers at whose gates he was protesting in the 60s) and from there he now imposes "political correctness" on academia. All done, mind you, in the name of civilizing tolerance and equality. What in reality is at work is a sort of Nietzschean nihilism and relativism. As indeed Nietzsche correctly foresaw in the 19th century, once God is dead, one is left with little more than "the will to power," or a reduction of persons to functions of emergent social conditions. Within such a community, neither God (be he the one of the Judeo-Christian tradition or Plato's) nor man (as conceived by the Renaissance echoing Protagoras) is any longer the measure of all things. The measure, or criterion, is now constituted almost exclusively by material and economic structures.
In song and in dance this man will end up bragging of the fact that he is a "material man," turning vices into virtues on his TV shows where everybody washed one's dirty linens in public, where every opinion is as good as any other, where triviality and banality reign supreme and truth is prostituted to expediency and freedom is mistaken for license. This new humanity is constituted by economic structures conceived as a sort of demiurge fashioning it. But this demiurge named "market" far from being a panacea can easily become an instrument of repression and dehumanization when not tempered by justice.
Few people, either within the capitalistic or the socialist camp, bother to seriously ask the question: How can we humanize these economic structures that leave so many people at the margins of prosperity? Even Nobel winners in economics and science, while searching for alternative to capitalism or socialism, do not seem to be able to formulate the question, never mind answering it. The alternative to both systems is still eluding them, never mind that the social encyclicals of the last one hundred years have offered some viable alternatives. What seems to be desperately needed is an independent picture of humanity; i.e., an awareness of being a self. Without that picture even the need for a journey is not perceivable. As Kierkegaard best rendered it, man then remains in the despair of self-forgetfulness, in the "sickness unto death" of the well adjusted individual identifying with the values of his society, blissfully unaware that he has been reduced to a consuming automaton.
When man cannot conceive of his own destiny any longer and begins to talk of soul as mere mind, and then of mind as mere computing brain and "software," then indeed the sickness may be terminal. For when the I is lost, one cannot even grieve over its loss. And Kiekegaard is not talking here of a mere psychological phenomenon. Rather he is talking about an existential despair, the angst of which a Thoreau or a Heidegger speak of. This is a sort of sickness that is hardly noticeable in the workaday world where the afflicted are engaged in all sorts of productive activities geared to repress the anxiety, while remaining lost "in a dark wood" with not even the faintest desire to seek "the right way." This is Kierkegaard life of "quiet desperation."
Tragically, in that self-forgetfulness and imperceptible loss of identity, modern man becomes less than primitive man; he becomes, in fact, less than a beast, a monstrosity. Elie Wiezel is right in affirming that the proper ethical implications of mankind's Nazi past have hardly been drawn yet. For we remain unwilling to question our humanity and thus relive the terror of such a past. It is easier by far to lay flowers on the tomb of the Third Reich's unknown soldier in an inauthentic gesture of reconciliation. But reconciliation requires remembrance, acceptance, the asking of forgiveness, the granting of forgiveness, repentance, reparation. When these are missing reconciliation becomes a mockery. It becomes self-forgetfulness.
As Dante and Vico have been trying to teach us for centuries now, to be human is to be forced to ask about one's self, to be compelled by the image toward which one is thrust and which emerges at the intersection of essence and existence, at the point of ethical tension between what is and what ought to be.
Nairobi summit: Women's empowerment a 'game changer' for sustainable development
The global goal of a sustainable future for all cannot be achieved until women, girls and young people gain control over their own bodies and lives, UN Deputy Secretary-General Amina Mohammed told world leaders meeting in Nairobi on Tuesday.
The Kenyan capital is hosting a three-day summit to mark 25 years since the landmark International Conference on Population and Development (ICPD).
The conference, held in Cairo, produced a Programme of Action which recognized that reproductive health, women's empowerment and gender equality are critical to sustainable development.
Ms. Mohammed said it must be carried forward: "Achieving gender equality and women's empowerment and upholding women's rights is a game changer – for poverty-reduction, inclusive growth, democratic governance, peace and justice," she said.
"The Sustainable Development Goals cannot be achieved until women, girls and young people are able to control their bodies and their lives, and live free of violence. The power to choose the number, timing and spacing of children is a human right that can bolster economic and social development."
SDGs deadline approaching 
For Ms. Mohammed, the Nairobi Summit is also an opportunity to mobilize political and financial momentum towards realizing the Sustainable Development Goals (SDGs) adopted by world leaders in 2015.
Next year will see the start of a Decade of Action ahead of the 2030 deadline.
"We must continue to work even harder towards preventable maternal and child mortality, achieving the unmet need for family planning, and eliminating violence and harmful practices against women and girls everywhere, not least in humanitarian and fragile settings," the UN deputy chief told the gathering.
As too many are still being left behind, Ms. Mohammed called for action.
"Hundreds of millions of women and girls are still waiting for the promise to be kept. They have been waiting long enough," she said.
"It's time for urgent and transformative change as we enter the decade of action to 2030.
Joker &the Pathology of Violence
JOKER, director Todd Phillips and renowned actor Joaquin Phoenix's new take on an infamous comic book villain, will hit the big screen this weekend. It has garnered prestigious awards (such as the Golden Lion), laudatory critic reviews & is expected to attract hordes of eager moviegoers. However, JOKER has also inspired ominous think-pieces from publications such as The Atlantic and Vox. Additionally, the US military and the NYPD have expressed concern that the film could inspire violence.
These detractors of JOKER are arguing that the film glorifies "incel violence" and is thus likely to inspire acts as incel violence. This logic has been used ad nauseam to condemn everything from comic books, to video games, to martial arts, to Marilyn Manson to hip-hop. No credible study has proven that art that portrays violence causes real-world violence. Some people may point out that extreme outliers, like white-supremacist music, could cause violence. However, it would be more logical to argue the opposite: people who compose and listen to white-supremacist music were already enmeshed in a violent ideology. Likewise, genocidal propaganda tends not to focus on explicitly glorifying violence for violence's sake, but in portraying groups of people as sub-human (Tutsis being compared to roaches, Jews being portrayed as greedy and treasonous, etc.). It's thus a process of long, gradated inculcation. As Nazi propaganda chief Joseph Goebbels realized, there's no reverse-Ludovico Technique that can magically turn people into killing machines by quickly showing them a two-hour film.
Now, it is true that a few violent criminals have cited works of art as inspiration for their actions. This is statistically inevitable, but insignificant. There are bound to be a few outliers who have bizarre interpretations on art, just as there are a few people who have been inspired to commit acts of terrorism based on personal interpretations of religion or politics. It's no more logical to suggest that we ban violent video games or art because of mass shootings than to suggest we ban Buddhism because of Aum Shinrikyo's gas attack on the Tokyo subway, or that we should ban Irish patriotism because of the IRA. Furthermore, some violent lunatics have been inspired by works of art, such as John Lennon's killer citing Catcher in the Rye, that aren't even violent in nature. Clearly, the people who commit mass killings are incredibly unhinged individuals who are in a violent frame of mind, regardless of what media they consume. Likewise, 99.99% of people who play FPS games or who watch slasher flicks aren't going to go on a shooting rampage or create a torture dungeon in their basement.
To return things to JOKER itself, the film in no way "glorifies" violence. For starters, half of the violence is inflicted on the main character (the "incel hero"); there are two scenes where The Joker gets jumped mercilessly and a third scene where he gets sucker-punched in the face. The violent acts that The Joker himself commits are portrayed in a very gruesome manner (in one scene with The Joker and a neighbor of his, the violence isn't even shown, but is merely implied). When The Joker bashes someone's head in or shoots someone point-blank, there are no crass jokes, inspirational music or voiceovers quoting The Art of War. The plotline doesn't imply any justification for the killings. When someone gets killed in the film, audience-goers don't hoot and holler like they would in a screening of a zombie film or a Nazi-revenge flick like Inglorious Basterds. Rather, there is an awkward pall of silence in the theater at the nihilistic spectacle.
JOKER makes it very clear that the title character's violence is motivated by nothing but his utter insanity. The Joker descends into a killing machine after being released from an asylum and after he stops taking seven different psych meds (which weren't helping him much, anyway). When being interviewed, he admits that he isn't compelled by any ideology whatsoever. Rather, The Joker literally views the act of killing as a joke.
Nor does The Joker gain any tangible reward for his violence; he gets fired from his job, arrested, hit by an ambulance and committed to an asylum as a direct result of his actions. Joaquin Phoenix's character gets a thrill from the media coverage that his killings elicit (and a standing ovation from fellow thugs in the film's penultimate scene), but that not's a real reward, but rather a feeling that many real-life killers in fact get when they are portrayed in the news. For instance, the as-yet unidentified Zodiac Killer literally played games with Bay Area news outlets, sending them letters that boasted about his kills, contained cryptic puzzles and threatened to blow up a school bus if he didn't receive even more media attention. Many other serial killers who were apprehended were found to have hoarded newspaper clippings that documented their crimes. Similarly, coverage of a mass shooting often inspires "copycat mass shootings". The takeaway from this is that the media should be careful about inadvertently turning stories about mass shootings and terror attacks into personal biographies of the killer. When covering these kinds of attacks, some news outlets, like The Young Turks and The David Pakman Show, deliberately choose to blur the killers' faces and avoid naming them, so as not to give the killers the attention that they wanted to garner and to avoid inspiring other violently-deranged individuals who crave attention.
The fact that JOKER doesn't merely portray the villain as an Evil-Incarnate caricature doesn't mean that it is therefore glorifying violence. The audience is meant to sympathize with The Joker when he get jumped without warning or when he talks about the crippling depression that he has felt for literally his entire life. There are scenes showing The Joker comforting his mother and entertaining sick children. The mere fact that The Joker is portrayed as a full human being, good traits and bad traits, doesn't mean the film is justifying how he releases his violent rage. No human is evil 100% of the time: there is no villain who tortures hamsters 24 hours a day, 7 days a week. It is only by studying the causes of violent criminals' various motivations that we can ever hope to ebb the tide of violence. Most violent criminals have suffered from childhood abuse, childhood poverty, a missing parental figure, bullying and/or mental illness (The Joker had to deal with all five of these traumas). By empathizing with these plights, we can create programs (drug treatment programs, stamping out bullying in school, removing children from abusive households, etc.) that can reduce violent crime.
It's not comfortable to acknowledge that history's most evil people had humanity or that societal norms (like persecuting people, tolerating child abuse or underfunding mental illness and addiction treatment programs) can fuel violence. It's evident that Todd Phillips, through his direction and screenplay, and Joaquin Phoenix, through his tortured portrayal of The Joker, meant to give us a glimpse into the mind of a demented killer, not so we can sympathize with the protagonist's brutal violence, but so we can sympathize with the myriad factors that drove the protagonist to criminal insanity. The nearly uniform media portrayals of mentally-ill individuals as Pure Evil only serves to misinform the public and to scare those suffering from mental disorders from seeking help. Hopefully, the discussions being generated by JOKER will encourage people to learn more about complex diseases like schizophrenia and to be more proactive in reaching out to loved ones who are displaying signs of mental anguish.
Women outnumber men in higher education but gender stereotyped subject choices persist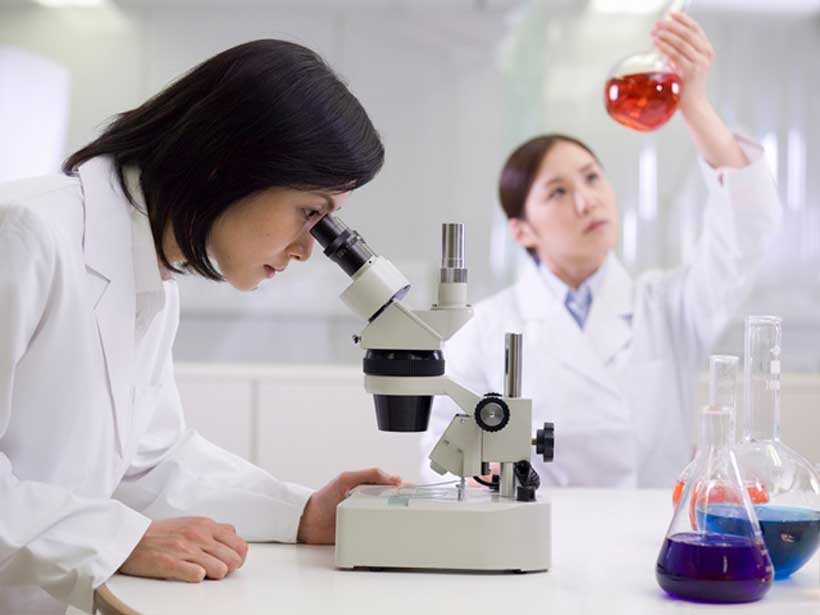 Education is essential to achieving gender equality. From the earliest schooling to the highest levels of post-graduate study, education influences the opportunities that can shape people's lives.
This is why education and training of women is one of the 12 critical areas of concern in the Beijing Platform for Action, while target 4.5 of the Sustainable Development Goals (SDGs) calls for the elimination of gender disparities in education by 2030.
In the UNECE region girls tend to outperform boys in terms of learning outcomes in schools, and women outnumber men in tertiary education (university level and beyond) in almost all countries of the region.
Women remain in the minority, however, as students of stereotypically "masculine" subjects such as ICT and engineering, although in recent years they have begun slowly gaining ground.
Tertiary level graduates
In 39 out of the 47 UNECE countries with data, more than 55 per cent of tertiary graduates are women. Iceland has the highest share, with 66 per cent women. Seven countries are close to gender parity, with the share of women ranging from 48 to 55 per cent, and only in Uzbekistan are women in a clear minority, with 38 per cent of tertiary graduates.
After decades of increase in women's participation in higher education, women substantially outnumbered men among tertiary level graduates in most countries by 2012. Since then, women's share has declined in 32 out of the 47 countries with data. Whilst in Azerbaijan and Turkey fewer than half of tertiary graduates were women in 2012, more women have entered tertiary education in these countries since and the 2017 data already show gender parity there.
Subject choices of women and men
The subjects studied at tertiary level by women and men can reflect stereotypes of "masculine" and "feminine" subject areas. Some subjects may be preferred by potential employers and may affect occupational segregation once graduates enter the labour market. Information and Communication Technologies (ICT) and Engineering, Manufacturing and Construction (EMC) are two broad groups of subjects where male students have historically predominated.
Women remain a minority among ICT students in the UNECE region, with percentages ranging from 11 in Belgium to 33 in Greece. The four countries with the largest share of women among ICT students are all in the Balkan region. Among students of EMC, the share of women is somewhat higher, but still falls far short of parity, ranging from 14 per cent in Georgia to 44 per cent in North Macedonia.
In both of these subject groups, the recent trend shows small gains for women in some countries but reductions in others. Overall, progress towards gender equality in these two typically male-dominated subject areas is uneven and slow.
UNECE Beijing+25 Regional Review Meeting
Progress in achieving gender equality in education will be one of the areas in focus at the upcoming Beijing+25 Regional Review Meeting for the UNECE region, with a particular emphasis on how women and girls can enter currently male-dominated fields.
The Beijing Declaration and Platform for Action of 1995 (Beijing Platform for Action) is the most ambitious road map for the empowerment of women and girls everywhere. In 2020, it will be 25 years since the Beijing Platform for Action outlined how to overcome the systemic barriers that hold women back from equal participation in all areas of life.
The Beijing+25 Regional Review Meeting (29-30 October 2019) will take stock of where the UNECE region stands on keeping the promises of the Beijing Platform for Action. Bringing together government representatives and key stakeholders from the UNECE region, the meeting will tackle a number of obstacles that keep girls and women from realizing their full potential. UNECE is joining forces with the UN Women Regional Office for Europe and Central Asia to deliver a two-day multi-stakeholder meeting to exchange concrete policies to accelerate the realization of gender equality. The outcomes of the meeting will feed into the global review of the Beijing Platform for Action taking place at the sixty-fourth session of the Commission on the Status of Women in New York from 9 to 20 March 2020.