The Role of Europe in the Balkan region's geopolitical crossing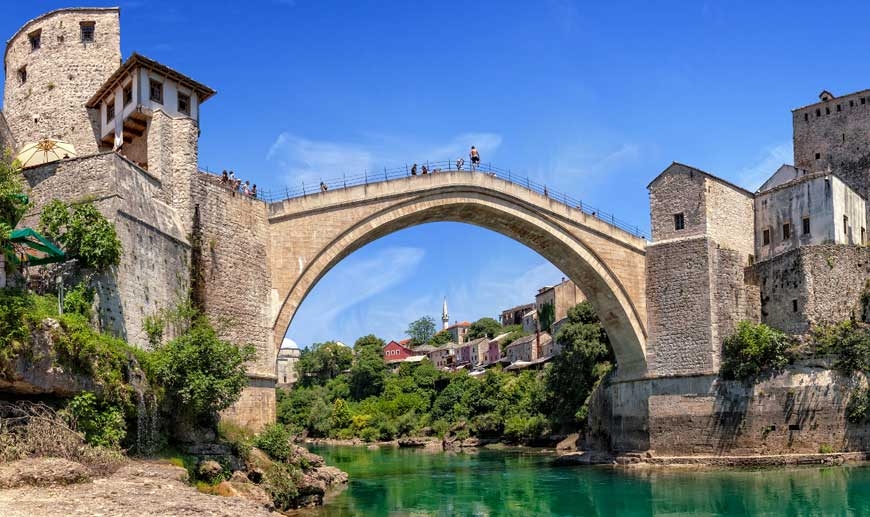 [yt_dropcap type="square" font="" size="14″ color="#000″ background="#fff" ] G [/yt_dropcap] eopolitics, the study of how spatial dimension impacts on and affects states' politics, may offer an important contribution to analysing strategies suited to developing rail infrastructures beween Italy and the Balkans.
The Balkan idea sets and fixes the concepts and definitions between real and ideological, so as to generate a counterposition of geographical and geopolitical concepts.
While in some cases the term "Balkans" does refer to a mountainous system, in others the definition tends to stretch to indicate the peninsula, or an area of chronic instability, a Europe powder keg or Continent underbelly, to the point of being used to decline a value judgement (consider the expression "Balkanization", a paradigm used in other geographical contexts characterised by political instability.)
The peculiarity of this space, which was for centuries a vehicle for great migrations, wars, traffic and cultural exchange, is provided by its physical form, which made it a fault, or point of contact, between different areas (Western and Eastern), religious and cultural models (Christianity and Islam, Catholicism and orthodoxy), as well as between two opposing economic models. The Balkans, observing a map, further present a triple "personality" in short distances: Mediterranean and maritime along the coast, Central-European in the Southern plains, Balkan in the continental mass. The ethnic mosaic, another concept linked to the Balkans, seems, then, to represent a sole aspect linked to a wider context, characterised by being complex and fragmentary.
The counterpositions and tensions distingishing this area, crossing and subject to external yearning, differently renewed each year till today, appeal to long-term factors in European history, but mainly to insular, peripheral peculiarities and peculiarities of the closed spaces characterising them. These conditions actually made it hard to create and develop a proto-national awareness based on territorial consciousness deriving from urban, borgeouis culture. In contrast, the varied stratification of urban cultures have given rise to various identifying paths, on which Balkan nationalisms, mainly characterised by elements such as ethnocentrism and xenophobia, were built. Affermation of new nations was actually based predominantly on the glue of purification from elements foreign to the natural Group. Such nationalist drives, on which foreign powers ambiguously weave cultural and geopolitical influence so as to erode definitively the authority of the Ottoman Empire and the institutional base it set up, will turn the Balkans into an area for European powers' rivalries to clash (interposed). In the same way one may remember how the unification of the Balkans was only possible with intervention by the Sultan's foreign power. One may indeed state the history of these territories, proceeding in the same direction as geography, characteised by complexity and diversity, reinforced certain peculiar traits such as diffidence towards the State, reinforced cultural identities and weak territorial attachment, mainly linked to the field of the small natural region.
Such phenomena reappeared with the fall of the Berlin Wall and the disappearance of great multinational entities (the dissolvement of the USSR and Yugoslavia), which led to new races to fill empty spaces, hence giving rise to Yugoslav secession wars, which were – not by chance – situated on the ridge of a great geopolitical transition.
Europe – in some way agent for intervention in the US area to follow its own strategic interests – failed to take concrete action, and this not only hindered the search for a solution, but also furthered the existing conflicts, until one may call the area a "geopolitical hotbed".
All this went on while the Community in Europe was trying to find a common market and negotiate the Maastricht Treaty to create an Economic_Monetary Union. So this crisis created a threat for the European constituting order, and also represented a failed chance for Europe to show it exists and can act as a great power.
It is clear that if the policy of a dynamic era like this one can exploit the evolved communication system so as to spread or compromise spaces and adopt names, concepts and strategic doctrines that do not correspond to previous geography, it still cannot change geography itself, or what man accumulated on the land for millennia, from an urban, economic, infrastructure, ethnic and political point of view.
Indeed, each strategic representation cannot ignore the powerful bonds created by geography and history. In our age's geo-history, the "Balkan hinge", whose borders often divided historians, refers to an idea of a firmly delineated area rather than a great geographical region (is the natural border the Balkan chain or the Danube? Do Rumania or Slovenia belong? Turkey and Greece?) and occupies a European area represented by countries that entered the EU or are have been nominated to. For simplification, this area's central core may be represented by the triangle of Belgrade-Thessaloníki-Sophia. Under the strictly geopolitical profile, one may state even today the Balkans do not constitute a unified system, but they are very fragmented in both North-South and East-West directions. With the exception of Slovenia, and partly Croatia – for historical reasons tighly linked to Central Europe – the region may be subdivided into Western, Southern and Eastern Balkans. The first area is geopolitically characterised by the contrast between Serbia and Croatia to spread its influence to Bosnia and Herzegovina; the second by the Albanese issue and influence from Greece; the third has special features and is formed of States bathed by the Black Sea.
Europe has, then, the duty to integrate this area by a development and regional interconnection strategy that focuses on a solid infrastructural transport network, a tool that is fundamentally important in that it is suited to facilitate and raise economic interexchange and the cultural "contaminations" necessary to yield that European spirit of belonging, useful to create consolidated continental awareness, embryo for true, structured political union. Trans-Balkan circulation (consider the Danube axis, or Via Egnatia, the Ljubljana-Belgrade axis, and Istanbul therefrom) historically represented an element able to unify the region's various populations, in contrast to country and state atomising, favouring creation of an integrated whole, unifying the Balkans and linking them to the world. The circulation networks, then, represent a fundamental element, especially in this era of multi-pole geopolitical transition.
It is actually true that planning any infrastructural system can hardly ignore the global geopolitical and geoeconomic picture, even more so in the current context, where continental infrastructures constitute an essential moment for economic rebirth, able to affect both technology modernisation processes and foreign policy stability. In this regard it is important to refer to the fact that it is no accident the economic power developed recently by the Chinese colossus is supported by a series of strategic infrastructural projects useful for accompanying, protecting and raising the Country's expansion capacity. This certainly involves the great "New Silk Way" project for land and sea, devised by Peking with the main aim of moving China close to the rest of the Euro-Asian continental mass and the Mediterranean, and also developing the inland zone, lagging behind the coastal strip.
But not only China, also other players like Russia, India, Iran and countries from Africa, ASEAN and Latin America are moving to create new communication paths.
So in the face of ths activism, experienced globally, it is good for the European front to also approach a development and regional interconnection strategy via a solid infrastructural transport network to involve all Europe and, most of all, the Balkan area. This could arise by simulating innovative initiatives to promote public – private partnership (obviously, no integration form may be painless, and to be held legitimate it must be based on consensus and acceptance by local governments).
This means the development of corridors becomes essential. For Italy in particular, corridors V and VII carry high strategic importance. Corridor V is especially important for Po Valley – Veneto outlets to the North-East. Primarily for the Trieste – Budapest route, which is central to the interests of Austria and Germany, which obviously have the understandable wish to keep intact all the Street and rail traffic using their networks, not least with regard to traffic from Southern France, the Iberian peninsula and Southern Switzerland. These flows would actually be interrupted by Corridor V, should it present better conditions than the current ones. It must also be added that improved transborder links with the Balkan area could also encouage concrete, real stabilisation and integration thereof with Europe's Western part, freed from the (currently latent) danger of terrorism and crime. Continuing current instability would actually consolidate the proliferation of organised crime and terrorism, making the Balkan fault even more fragmented and unstable and creating an irreparable break with the sparkling Asian area which is living a period of unstoppable growth and expansion.
We must then focus on fully developing the concept of "network" to focus on creating full vertical and horizontal integration of the Europe system. This links could encourage mitigating this fragmentation which, as the opening foresaw, distinguished the history of this region, which could instead reproduce land for opportunity instead of conflict, representing at the same time an element to support Greater European integration.
American diplomacy's comeback and Bulgaria's institutional trench war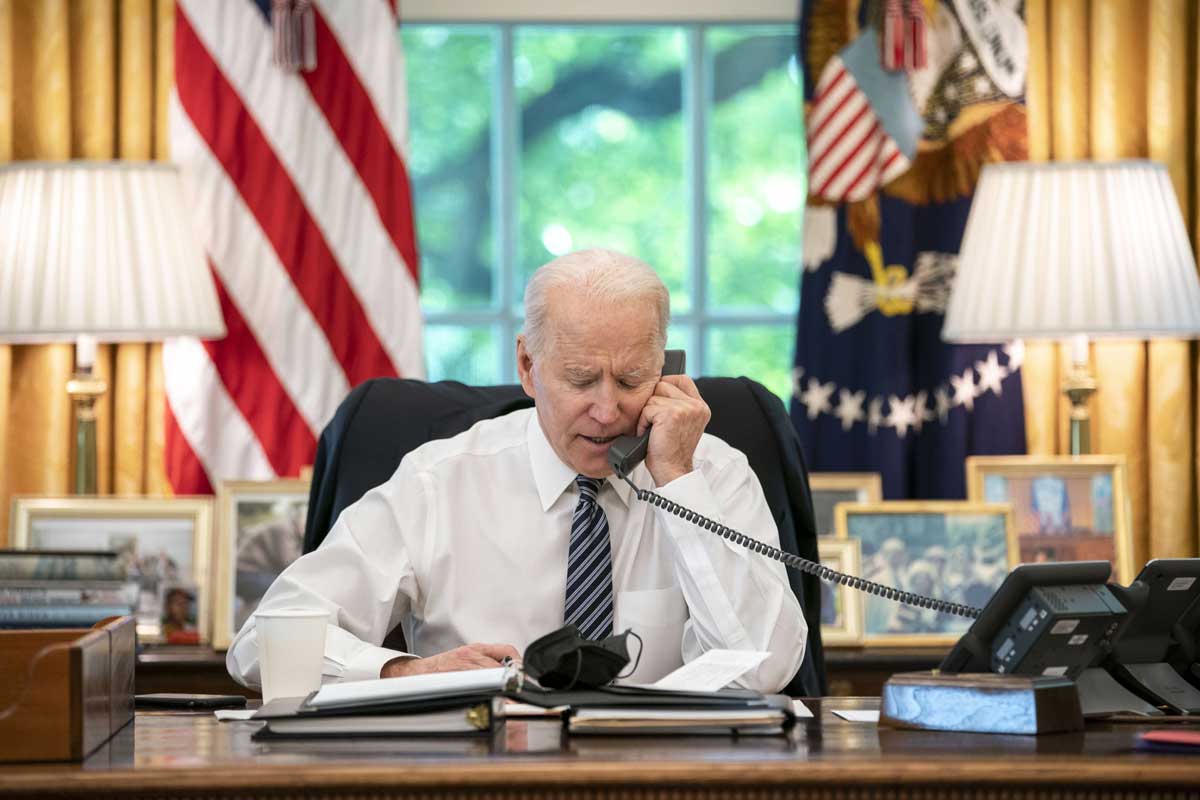 Even though many mainstream media outlets have not noticed it, US diplomacy has staged a gran comeback in the Balkans. The Biden administration chose Bulgaria as the stage on which to reaffirm America's hold on the region. Putting strong sanctions on Bulgarian oligarch, Washington is signalling not-so subtly to Russia that its reach goes far and wide. But there are sensible implication for the little South-Eastern European country's future as well. Perhaps, the fight against systemic corruption is finally reaching its apogee. Could this be the end of misgovernance?
A corrupted country — Introduction
Many argue that corruption in Bulgaria and South-Eastern Europe is but a remnant of national Communist Parties' half-century long rule. Thus, the EU's threat to metaphorically swap the carrot for the ­­stick should have favoured a thorough clean-up. Instead, it merely yielded some short-term successes for anti-corruption campaigners, activist judges and specialised procurators. Yet, State capture and malpracticesremain endemic for one reason or another amongst post-socialist countries inside and outsidethe Union. More specifically, these efforts were vain and Bulgaria was still ill-equippedwhen it joined the Union on January 1, 2007. Hence, Brussels allowed in a deeply corrupted country where hidden interest behold even those occupying the highest echelons of power.
If not membership in the European Union, at least internal politics could have helped the country fend off endemic maladministration. Yet, the status quo has preserved itself intact despite calls and promises to root out corruption having been getting louder. In a sense, corruption's pervasiveness is a feature and not a bug embedded in Bulgaria's imperfect liberal free-market democracy. These conservative – and, in a sense, perverting – forces have found their embodiment in Prime Minister Boyko Borisov and his associates. Therefore, governmental agencies, political parties, courts and the entire extant structure of power contribute to prevent any change.
The wind of change: Popular unrest and institutional trench war
That notwithstanding, the proverbial 'wind of change' may have begun to lash across Bulgaria in summer 2020. After having taken to the streets against the party of power's abuses and failures, voters abandoned Borisov in the April 2021 elections. Conversely, new parties and loose coalitions of civil-society organisations, formed shortly before the contest, won a relative majority of preferences. And, as many analysts noticed, these newcomers do not share much besides the desire to "dismantle the Borisov system".
Nonetheless, these new actors failed to form a governing coalition due to the heterogeneity and inherent negativity of their agendas. Thus, President Rumen Radev scheduled new elections on July 11 and appointed a caretaker government.
Political reconfigurations
Indeed, there is an institutional custom prescribing such cabinets to limit their activities to managing current affairs. Nonetheless, these technocrats – many of whom supported Radev in his feud with Borisov – started an extensive review of past governments. In the process, the cabinet reshuffledbureaucracies, suspended Sofia airport's concession and halted other public tenders for suspected irregularities. More importantly, the ministry of interior has confirmed prior suspects that Borisov-appointed officers may have illegally wiretapped opposition politicians.
In a word, President Radev's ministers are endeavouring to tear apart the 'Borisov system' before the next elections. However, simply ousting most – or even all – of the previous government's men in key positions within State apparatuses is uncomplicated. Especially when pushing such an agenda is the President,with the palpable backing of an absolute majority of the population. But the Borisov system has also an economic component. In fact, the party of power has set up a tentacular network of supportive oligarchs funding and favourable media coverage. Putting them out of the game is equally, if not more, important than firing bureaucrats — but also much more difficult.
Chasing the oligarchs
In other words, undoing the Borisov system's appointments and putting trustworthy officers in those posts in just the first step. But real change requires leaving the wealthy individuals and organisations benefitting from the status quo clawless and teethless. Such a task entails deep economic transformations that would surely evoke immense opposition from powerful pressure groups. Evidently, there is not enough time before Bulgarians vote again and their representatives pick up a new executive. But the caretaker government is powerless in front of Bulgaria 's condemnation to persistent corruption no matter what.
On the contrary, the government has endeavoured to chase and derail some of these Borisov-connected oligarch. For instance, the finance minister appointed an Audit Committee with the task of reviewing the Bulgarian Development Bank's (BBR) activities. As a result, the public discovered that oligarchs had steered the BBR away from its mandate of supporting small companies. In fact, eight large private companies have received more than half of the BRR's total credits or ca. €473 million. On average, each of them has borrowed almost €60mln — and "this is not a small and medium business. In addition, these companies borrowed against a 2% rate instead of the average 5–7%. Following this leak, the Minister of Finance fired the entire board of the BBR. He also instructed the Bulgarian National Bank (BNB) to appoint a new directorate.
The US strike back
Quite surprisingly, the United States has just given Radev and his government a valuable assist. On June 2, the Treasury's Office of Foreign Assets Control (OFAC) sanctioned several "individuals for their extensive roles in corruption". In first instance, the sanctions target Vasil Bozhkov, a Bulgarian businessman currently hiding in Dubaito escape an arrest warrant for accusation of bribery; Delyan Peevski, prominent figure of and former member of the Parliament for the predominantly Turk Dvizhenie za Prava i Svobodi as well as the owner/controller four of the companies involved in the BBR's scandal; and Ilko Zhelyazkov, former appointee to the National Bureau for Control on Special Intelligence-Gathering Devices. Secondarily, the US have sanctioned "their networks encompassing 64 entities" with which no transaction in dollars is possible.
The US chose to hit Bulgaria, a NATO ally, with "the single largest action targeting corruption to date". On the one hand, this falls within the boundaries of the current administration's effort to restore America's moral stewardship. More to the point, one may interpret the sanctions as a not-so/veiled message to Russia — which heavily influences Bulgarian politics. Still, those who had been looking at US-Bulgaria bilateral relations should have expected a similar decision. After all, the sanctions came after US ambassador Herro Mustafa's reiterated criticisms of pervasive corruption in the country. Mustafa has also refused symbolically to meet Chief Public Prosecutor Ivan Geshev, who embodies systemic corruption in Bulgaria.
Consequently, the game has scaled up to a whole new quality now. The BNB barred all Bulgarian banks to entertain commercial relationships with people under US sanctions. Moreover, the BNB had already froze some of Peevvski's, Bozhkov's and Zhelyazkov's deposits, means of payment, and assets earlier. However, after the OFAC's decision, the block extended to their entire network of affiliates and related entities.
Conclusion: The US are reclaiming the Balkans, and it may not be bad for Bulgarians
Officially, corruption's malign influence on democracy provides the US with a moral justification to sanction any corrupt individua. Namely, the Treasury argues that it
undermines the values that form an essential foundation of stable, secure, and functioning societies; ha[s] devastating impacts on individuals; weaken[s] democratic institutions; degrade[s] the rule of law; perpetuate[s] violent conflicts; facilitate[s] the activities of dangerous persons; and undermine economic markets.
Surely, the soon-to-come meeting with Russia's President Vladimir Putin also played a role in this decision.
Yet, the sanctions' timing suggests that there might be other forces at play. Rather, it seems that Washington decided to pick a side in the ongoing institutional trench war between Presidency and Government.
From Bulgaria's perspective, even though most American media have not noticed it, the impression is quite clear. To quote President Biden: "America is back, diplomacy is back". Specifically, this resurgence has a special meaning in the Balkans, a region of immense relevance for Europe's energy security. Concretely, the US is taking the lead in the West's effort to keep China, Russia, and Turkey out.
True, whether this external support will suffice for Bulgaria to finally eradicate corruption is debatable. Nevertheless, the US's return may spur a positive competition dynamic in which Washington and Brussels compete for limited normative power. If this was the case, increase international pressures on Bulgaria to limit corruption may reach a breaking point relatively soon. At which point, either a fundamental shift will take place; or Bulgarian elites will entrench further
Indo-European rapprochement and the competing geopolitics of infrastructure
Current dynamics suggest that the main focus of geopolitics in the coming years will shift towards the Indo-Pacific region. All eyes are on China and its regional initiatives aimed at establishing global dominance. China's muscle-flexing behavior in the region has taken the form of direct clashes with India along the Line of Actual Control, where India lost at least 20 soldiers last June; interference in Hong Kong's affairs; an increased presence in the South China Sea; and economic malevolence towards Australia. With this evolving geopolitical complexity, if the EU seeks to keep and increase its global 'actorness', it needs to go beyond the initiatives of France and Germany, and to shape its own agenda. At the same time, India is also paying attention to the fact that in today's fragmented and multipolar world, the power of any aspiring global actor depends on its diversified relationships. In this context, the EU is a useful partner that India can rely on.
Indo-European rapprochement, which attempts to challenge Chinese global expansion, seeks also to enhance multilateral international institutions and to support a rules-based order. Given the fact that India will hold a seat on the UN Security Council in 2021-22 and the G20 presidency in 2022, both parties see an opportunity to move forward on a shared vision of multilateralism. As a normative power, the EU is trying to join forces with New Delhi to promote the rules-based system. Therefore, in order to prevent an 'all-roads-lead-to-Beijing' situation and to challenge growing Chinese hegemony, the EU and India need each other.
With this in mind, the EU and India have finally moved towards taking their co-operation to a higher level. Overcoming difficulties in negotiations, which have been suspended since 2013 because of trade-related thorny topics like India's agricultural protectionism, shows that there is now a different mood in the air.
The Indian prime minister, Narendra Modi, had been scheduled to travel to Portugal for a summit with EU leaders, but the visit cancelled because of the Covid-19 pandemic. As a result, the European Commission and Portugal – in its presidency of the European Council – offered India to hold the summit in a virtual format on 8 May 2021. The talks between these two economic giants were productive and resulted in the Connectivity Partnership, uniting efforts and attention on energy, digital and transportation sectors, offering new opportunities for investors from both sides. Moreover, this new initiative seeks to build joint infrastructure projects around the world mainly investing in third countries. Although both sides have clarified that the new global partnership isn't designed to compete with China's Belt and Road Initiative (BRI), the joint initiative to build effective projects across Europe, Asia and Africa, will undoubtedly counter Beijing's agenda.
The EU and its allies have a common interest in presenting an alternative to the Belt and Road Initiative, which will contain Chinese investment efforts to dominate various regions. Even though the EU is looking to build up its economic ties with China and signed the EU-China Comprehensive Agreement on Investments (CAI) last December, European sanctions imposed on Beijing in response to discrimination against Uighurs and other human rights violations have complicated relations. Moreover, US President Joe Biden has been pushing the EU to take a tougher stance against China and its worldwide initiatives.
This new Indo-European co-operation project, from the point of view of its initiators, will not impose a heavy debt burden on its partners as the Chinese projects do. However, whilst the EU says that both the public and the private sectors will be involved, it's not clear where the funds will come from for these projects. The US and the EU have consistently been against the Chinese model of providing infrastructure support for developing nations, by which Beijing offers assistance via expensive projects that the host country ends up not being able to afford. India, Australia, the EU, the US and Japan have already started their own initiatives to counterbalance China's. This includes 'The Three Seas Initiative' in the Central and Eastern European region, aimed at reducing its dependence on Chinese investments and Russian gas. Other successful examples are Japan's 'Expanded Partnership for Quality Infrastructure' and its 'Free and Open Indo-Pacific Strategy'. One of the joint examples of Indo-Japanese co-operation is the development of infrastructure projects in Sri Lanka, Myanmar and Bangladesh. The partners had been scheduled to build Colombo's East Container Terminal but the Sri Lankans suddenly pulled out just before signing last year. Another competing regional strategy is the Asia-Africa Growth Corridor (AAGC), initiated by India, Japan and a few African countries in 2017. This Indo-Japanese collaboration aims to develop infrastructure in Africa, enhanced by digital connectivity, which would make the Indo-Pacific Region free and open. The AAGC gives priority to development projects in health and pharmaceuticals, agriculture, and disaster management.
Undoubtably, this evolving infrastructure-building competition may solve the problems of many underdeveloped or developing countries if their leaderships act wisely. The newly adopted Indo-European Connectivity Partnership promises new prospects for Eastern Europe and especially for the fragile democracies of Armenia and Georgia.
The statement of the Indian ambassador to Tehran in March of this year, to connect Eastern and Northern Europe via Armenia and Georgia, paves the way for necessary dialogue on this matter. Being sandwiched between Russia and Turkey and at the same time being ideally located between Europe and India, Armenia and Georgia are well-placed to take advantage of the possible opportunities of the Indo-European Partnership. The involvement of Tbilisi and Yerevan in this project can enhance the economic attractiveness of these countries, which will increase their economic security and will make this region less vulnerable vis-à-vis Russo-Turkish interventions.
The EU and India need to decide if they want to be decision-makers or decision-takers. Strong co-operation would help both become global agenda shapers. In case these two actors fail to find a common roadmap for promoting rules-based architecture and to become competitive infrastructure providers, it would be to the benefit of the US and China, which would impose their priorities on others, including the EU and India.
The Leaders of the Western World Meet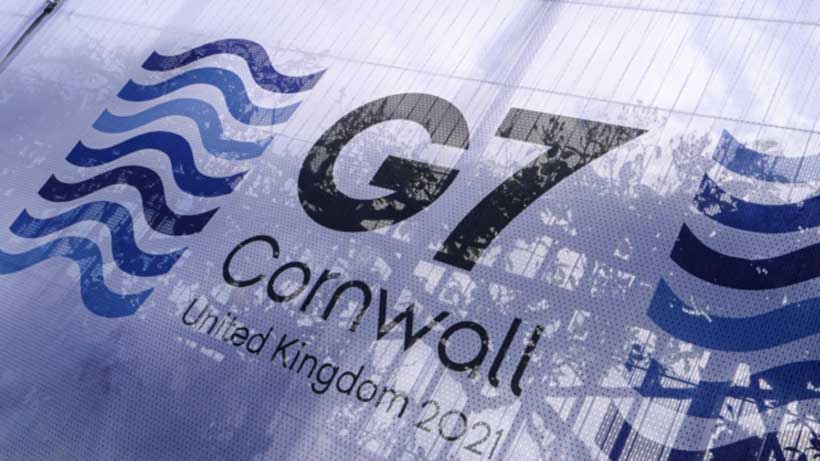 The annual meeting of the G7 comprising the largest western economies plus Japan is being hosted this year by the United Kingdom. Boris Johnson, the UK Prime Minister has also invited Australia, South Korea, South Africa and India. There has been talk of including Russia again but Britain threatened a veto. Russia, which had been a member from 1997, was suspended in 2014 following the Crimea annexation.
Cornwall in the extreme southwest of England has a rugged beauty enjoyed by tourists, and is a contrast to the green undulating softness of its neighbor Devon. St. Ives is on Cornwall's sheltered northern coast and it is the venue for the G7 meeting (August 11-13) this year. It offers beautiful beaches and ice-cold seas.
France, Germany. Italy, UK, US, Japan and Canada. What do the rich talk about? Items on the agenda this year including pandemics (fear thereof) and in particular zoonotic diseases where infection spreads from non-human animals to humans. Johnson has proposed a network of research labs to deal with the problem. As a worldwide network it will include the design of a global early-warning system and will also establish protocols to deal with future health emergencies.
The important topic of climate change is of particular interest to Boris Johnson because Britain is hosting COP26 in Glasgow later this year in November. Coal, one of the worst pollutants, has to be phased out and poorer countries will need help to step up and tackle not just the use of cheap coal but climate change and pollution in general. The G7 countries' GDP taken together comprises about half of total world output, and climate change has the potential of becoming an existential problem for all on earth. And help from them to poorer countries is essential for these to be able to increase climate action efforts.
The G7 members are also concerned about large multinationals taking advantage of differing tax laws in the member countries. Thus the proposal for a uniform 15 percent minimum tax. There is some dispute as to whether the rate is too low.
America is back according to Joe Biden signalling a shift away from Donald Trump's unilateralism. But America is also not the sole driver of the world economy: China is a real competitor and the European Union in toto is larger. In a multilateral world, Trump charging ahead on his own made the US risible. He also got nowhere as the world's powers one by one distanced themselves.
Secretary of the Treasury Janet Yellen is also endorsing close coordination in economic policies plus continued support as the world struggles to recover after the corona epidemic. India for example, has over 27 million confirmed cases, the largest number in Asia. A dying first wave shattered hopes when a second much larger one hit — its devastation worsened by a shortage of hospital beds, oxygen cylinders and other medicines in the severely hit regions. On April 30, 2021, India became the first country to report over 400,000 new cases in a single 24 hour period.
It is an interdependent world where atavistic self-interest is no longer a solution to its problems.