The Role of Europe in the Balkan region's geopolitical crossing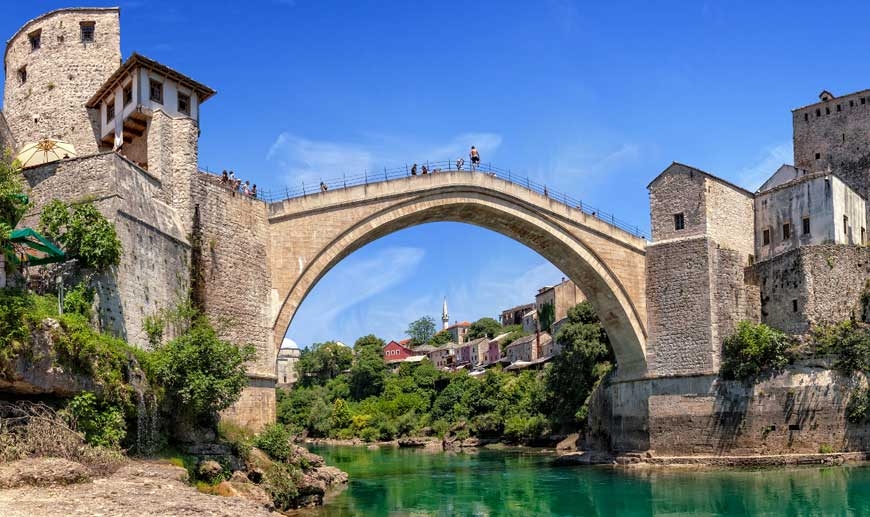 [yt_dropcap type="square" font="" size="14″ color="#000″ background="#fff" ] G [/yt_dropcap] eopolitics, the study of how spatial dimension impacts on and affects states' politics, may offer an important contribution to analysing strategies suited to developing rail infrastructures beween Italy and the Balkans.
The Balkan idea sets and fixes the concepts and definitions between real and ideological, so as to generate a counterposition of geographical and geopolitical concepts.
While in some cases the term "Balkans" does refer to a mountainous system, in others the definition tends to stretch to indicate the peninsula, or an area of chronic instability, a Europe powder keg or Continent underbelly, to the point of being used to decline a value judgement (consider the expression "Balkanization", a paradigm used in other geographical contexts characterised by political instability.)
The peculiarity of this space, which was for centuries a vehicle for great migrations, wars, traffic and cultural exchange, is provided by its physical form, which made it a fault, or point of contact, between different areas (Western and Eastern), religious and cultural models (Christianity and Islam, Catholicism and orthodoxy), as well as between two opposing economic models. The Balkans, observing a map, further present a triple "personality" in short distances: Mediterranean and maritime along the coast, Central-European in the Southern plains, Balkan in the continental mass. The ethnic mosaic, another concept linked to the Balkans, seems, then, to represent a sole aspect linked to a wider context, characterised by being complex and fragmentary.
The counterpositions and tensions distingishing this area, crossing and subject to external yearning, differently renewed each year till today, appeal to long-term factors in European history, but mainly to insular, peripheral peculiarities and peculiarities of the closed spaces characterising them. These conditions actually made it hard to create and develop a proto-national awareness based on territorial consciousness deriving from urban, borgeouis culture. In contrast, the varied stratification of urban cultures have given rise to various identifying paths, on which Balkan nationalisms, mainly characterised by elements such as ethnocentrism and xenophobia, were built. Affermation of new nations was actually based predominantly on the glue of purification from elements foreign to the natural Group. Such nationalist drives, on which foreign powers ambiguously weave cultural and geopolitical influence so as to erode definitively the authority of the Ottoman Empire and the institutional base it set up, will turn the Balkans into an area for European powers' rivalries to clash (interposed). In the same way one may remember how the unification of the Balkans was only possible with intervention by the Sultan's foreign power. One may indeed state the history of these territories, proceeding in the same direction as geography, characteised by complexity and diversity, reinforced certain peculiar traits such as diffidence towards the State, reinforced cultural identities and weak territorial attachment, mainly linked to the field of the small natural region.
Such phenomena reappeared with the fall of the Berlin Wall and the disappearance of great multinational entities (the dissolvement of the USSR and Yugoslavia), which led to new races to fill empty spaces, hence giving rise to Yugoslav secession wars, which were – not by chance – situated on the ridge of a great geopolitical transition.
Europe – in some way agent for intervention in the US area to follow its own strategic interests – failed to take concrete action, and this not only hindered the search for a solution, but also furthered the existing conflicts, until one may call the area a "geopolitical hotbed".
All this went on while the Community in Europe was trying to find a common market and negotiate the Maastricht Treaty to create an Economic_Monetary Union. So this crisis created a threat for the European constituting order, and also represented a failed chance for Europe to show it exists and can act as a great power.
It is clear that if the policy of a dynamic era like this one can exploit the evolved communication system so as to spread or compromise spaces and adopt names, concepts and strategic doctrines that do not correspond to previous geography, it still cannot change geography itself, or what man accumulated on the land for millennia, from an urban, economic, infrastructure, ethnic and political point of view.
Indeed, each strategic representation cannot ignore the powerful bonds created by geography and history. In our age's geo-history, the "Balkan hinge", whose borders often divided historians, refers to an idea of a firmly delineated area rather than a great geographical region (is the natural border the Balkan chain or the Danube? Do Rumania or Slovenia belong? Turkey and Greece?) and occupies a European area represented by countries that entered the EU or are have been nominated to. For simplification, this area's central core may be represented by the triangle of Belgrade-Thessaloníki-Sophia. Under the strictly geopolitical profile, one may state even today the Balkans do not constitute a unified system, but they are very fragmented in both North-South and East-West directions. With the exception of Slovenia, and partly Croatia – for historical reasons tighly linked to Central Europe – the region may be subdivided into Western, Southern and Eastern Balkans. The first area is geopolitically characterised by the contrast between Serbia and Croatia to spread its influence to Bosnia and Herzegovina; the second by the Albanese issue and influence from Greece; the third has special features and is formed of States bathed by the Black Sea.
Europe has, then, the duty to integrate this area by a development and regional interconnection strategy that focuses on a solid infrastructural transport network, a tool that is fundamentally important in that it is suited to facilitate and raise economic interexchange and the cultural "contaminations" necessary to yield that European spirit of belonging, useful to create consolidated continental awareness, embryo for true, structured political union. Trans-Balkan circulation (consider the Danube axis, or Via Egnatia, the Ljubljana-Belgrade axis, and Istanbul therefrom) historically represented an element able to unify the region's various populations, in contrast to country and state atomising, favouring creation of an integrated whole, unifying the Balkans and linking them to the world. The circulation networks, then, represent a fundamental element, especially in this era of multi-pole geopolitical transition.
It is actually true that planning any infrastructural system can hardly ignore the global geopolitical and geoeconomic picture, even more so in the current context, where continental infrastructures constitute an essential moment for economic rebirth, able to affect both technology modernisation processes and foreign policy stability. In this regard it is important to refer to the fact that it is no accident the economic power developed recently by the Chinese colossus is supported by a series of strategic infrastructural projects useful for accompanying, protecting and raising the Country's expansion capacity. This certainly involves the great "New Silk Way" project for land and sea, devised by Peking with the main aim of moving China close to the rest of the Euro-Asian continental mass and the Mediterranean, and also developing the inland zone, lagging behind the coastal strip.
But not only China, also other players like Russia, India, Iran and countries from Africa, ASEAN and Latin America are moving to create new communication paths.
So in the face of ths activism, experienced globally, it is good for the European front to also approach a development and regional interconnection strategy via a solid infrastructural transport network to involve all Europe and, most of all, the Balkan area. This could arise by simulating innovative initiatives to promote public – private partnership (obviously, no integration form may be painless, and to be held legitimate it must be based on consensus and acceptance by local governments).
This means the development of corridors becomes essential. For Italy in particular, corridors V and VII carry high strategic importance. Corridor V is especially important for Po Valley – Veneto outlets to the North-East. Primarily for the Trieste – Budapest route, which is central to the interests of Austria and Germany, which obviously have the understandable wish to keep intact all the Street and rail traffic using their networks, not least with regard to traffic from Southern France, the Iberian peninsula and Southern Switzerland. These flows would actually be interrupted by Corridor V, should it present better conditions than the current ones. It must also be added that improved transborder links with the Balkan area could also encouage concrete, real stabilisation and integration thereof with Europe's Western part, freed from the (currently latent) danger of terrorism and crime. Continuing current instability would actually consolidate the proliferation of organised crime and terrorism, making the Balkan fault even more fragmented and unstable and creating an irreparable break with the sparkling Asian area which is living a period of unstoppable growth and expansion.
We must then focus on fully developing the concept of "network" to focus on creating full vertical and horizontal integration of the Europe system. This links could encourage mitigating this fragmentation which, as the opening foresaw, distinguished the history of this region, which could instead reproduce land for opportunity instead of conflict, representing at the same time an element to support Greater European integration.
China-Germany Win-Win Cooperation
The China-Germany cooperation exemplifies the transformative potential of collaboration based on mutual regard, shared objectives, and complementary strengths. This exceptional partnership has spawned a domino effect that extends beyond bilateral relations, inspiring other nations to pursue similarly mutually beneficial partnerships.
As the world becomes more interconnected, countries can learn from the China-Germany model of cooperation, which fosters economic development, technological advancement, environmental stewardship, and cultural exchange. By adhering to the principles of win-win cooperation, nations can construct a more prosperous, sustainable, and harmonious global community.
China and Germany's dynamic and mutually beneficial cooperation is a shining example of win-win collaboration on the global stage. Both nations have nurtured strong economic and diplomatic ties over the years, resulting in enormous advances and benefits for their respective societies.
Strong and coordinated global action is needed immediately to combat climate change and advance sustainable development. There is still a lot to be done, but China and Germany have already shown their dedication to environmentally friendly and low-carbon development. By aligning their strategies and exchanging best practices, they can expedite the transition to a low-carbon, sustainable economy.
China's pledge to peak carbon emissions before 2030 and achieve carbon neutrality before 2060 shows its commitment to a deep low-carbon transformation of its economy and society. Through the International Climate Initiative (IKI) administered by Deutsche Gesellschaft für Internationale Zusammenarbeit (GIZ) GmbH, the German Federal Government supports Sino-German climate change cooperation.
Collaboration in areas such as energy efficiency, renewable energy, the circular economy, and sustainable transportation can lead the way for a greener future, mitigating the effects of climate change and nurturing ecological equilibrium.
China and Germany have established a strong economic partnership that has benefited both countries significantly. Germany's main commercial partner is China, and vice versa, and this strong bilateral commerce has led to significant economic growth and employment creation. This collaboration has given German businesses access to the sizable Chinese market.
Notably, the exchange of products, services, and knowledge between the two nations has fostered innovation, productivity, and economic resiliency, thereby laying the groundwork for long-term cooperation. This commitment to cooperation has yielded an array of beneficial effects, strengthening the conviction that win-win partnerships can drive progress and prosperity in an interdependent world.
The dynamic economic partnership that has grown between the two nations is one of the pillars of China-Germany cooperation. Germany, known for its scientific prowess, inventiveness, and precision engineering, found a favourable market in China, with its enormous customer base and rapidly expanding economy.
On the other hand, China's manufacturing expertise and devotion to infrastructure development have presented German businesses with incredible possibilities to expand their operations and enter new markets. Entrepreneurs from both nations could keep pursuing openness, inclusiveness, and win-win cooperation, as well as keep the stability of industrial and supply chains with high-level practical cooperation. This symbiotic relationship has allowed both nations to capitalize on their respective strengths, resulting in economic expansion and job creation for both countries.
China and Germany have also established cooperation in the fields of innovation and research, recognizing that advancements in these fields are crucial agents of economic and societal progress. Through joint research initiatives, academic exchanges, and institution-to-institution collaboration, both nations have been able to pool their intellectual resources, foster innovation, and address global challenges. This cooperation has not only led to revolutionary scientific discoveries, but it has also set the groundwork for future innovations in technology that will benefit all of humanity.
China and Germany have fostered cultural exchange and people-to-people diplomacy in addition to their economic and technological cooperation. By encouraging education exchanges, cultural events, and intercultural dialogue, both countries have built bridges of appreciation, understanding, and friendship. Not only do these interactions enrich the lives of individuals, but they also strengthen the bilateral relationship as a whole. They facilitate dialogue, eliminate preconceived notions, and set the groundwork for mutually beneficial relationships and respect.
By expanding on these accomplishments and upholding a spirit of mutual respect and shared objectives, the China-Germany partnership can continue to advance progress and inspire global collaboration.
The China-Germany model of win-win cooperation provides valuable lessons for nations seeking to forge prosperous partnerships. It emphasizes the significance of mutual respect, trust, and open communication as the foundations for productive collaboration. It also emphasizes the importance of recognizing and capitalizing on balance in strengths and resources, which allows nations to maximize the positive effects of cooperation.
The Eurasian Zeitenwende: Germany and Japan at the Crossroads
Russia's decision to invade in Ukraine in February of last year has been nothing short of a critical juncture in recent history—sending reverberations across the entirety of Eurasia. Seldom have events on one end of the continent been so consequential on the other. Russia's invasion has shattered the prime directive underpinning the long peace after the Great Wars—the inviolable right to sovereignty has been shattered, as mass armed aggression has reared its head once again. Nowhere is this sweeping change felt than in Berlin and Tokyo—to capitals separated by over 12,453 kilometers of land and sea.
German Chancellor, Olaf Scholz spoke to the Bundestag just three days after Russia's invasion, on the 'historic turning point', the Zeitenwende this moment presented. Not a year later, on December 16, after much negotiation Japan finally released their first National Security Strategy in almost a decade. Ukraine provided for both governments the impetus to shed decades of consensus on defense policy. Berlin and Tokyo were once partners in the greatest conflict wrought on mankind, and today they are once again on the same page—but this time arming in the name of global peace.
The postwar consensus
With 1945 came the crashing down of the German and Japanese imperial ambitions that underwrote the explosions of violence from 1914 to 1945. The first half of the twentieth century saw successive orders predicated the passing of power; the imperialist order long preceded the turn of the century, and came crashing with the First World War. From there, a brief liberal interlude of the Washington Conference was doomed to fail given Anglo-American isolationism, and from that chaos was born—a return to imperialism. With these passing orders, German and Japanese leaders debated and sought to reinvent themselves in response to changing tides across the globe.
In fact, twice in the last century, during Twenty-five Years Crisis, Wilhelmine and Nazi imperialism exploded in the European theater. For the Japanese, a slow roll to imperial domination in Asia began much before the war and exploded in the 1930s. This imperial flame was extinguished almost as soon as it was ignited—bringing with it the deaths of millions through genocide and war, and the destruction of much of the world's industrial capacity. In the wake of it, a similar thinking overtook both Berlin and Tokyo. In the wake of the horrors of war, both peoples came to a similar conclusion that militarism ought be eschewed—with Japan going as far as enshrining its anti-militarist urge in the constitution's article 9. Though it must be noted, the Germans accepted their guilt—the Japanese continue to engage in denialism and apologia.
For decades, under the guise of guilt in Germany, and occupation-enforced constitutional limits for Japan, both countries eschewed providing for their own national defense needs—instead relying on the all-powerful U.S. security guarantee.
A new look in a new environment
This change that has occurred here has happened within the context of what Dr. Kent Calder described in The New Continentalism: Energy and Twenty-First Century Geopolitics, and Supercontinent: the Logic of Eurasian Integration, as 'proto-continentalism'—the modern stirrings of transcontinental integration. The continent was transformed by China's Four Modernizations, the Oil Shock, and the Collapse of the Soviet Union—all requiring readjustments on the continent. Continental integration followed the integration and modernization within China, the Oil Shock highlighted the need for energy-driven interconnection, and the collapse of the Soviet Union meant no more Cold War political antagonisms. These changes meant that there were suddenly lower costs for trade across the continent—one rife with great complementaries. Like some geographic providence, the world's largest energy producers in the Middle East, sat between the world's biggest consumers in Europe and Asia.
Of course, this integration isn't just relegated to the economic realm—but also the defense sector. Whereas integration was predicated by the near-collapse of mass interstate conflict, the War in Ukraine would seem to threaten just that. But in fact, integration ensures the costs associated with this conflict are felt from one end of the continent to the other. This inherently ties the most far-flung countries on matters of defense—exactly what ties Berlin and Tokyo, and their similar responses to the war in Ukraine. This integration doesn't just tie Berlin and Tokyo, but also Seoul and Warsaw, both of which have seen deepened defense cooperation not limited to the production of South Korean tanks and artillery in Poland. Furthermore, Japan has sought out increased cooperation with NATO.
The mutually-reinforcing loop
Russia's invasion has been an unmitigated tragedy for the people of Ukraine—but a boon for solidarity in the 'Western' security architecture, including the West's numerous Asian allies and partners, and Eurasian integration writ large. In fact, the mutual economic ties that have fostered closer defense ties across the region, will continue to reinforce each other. Integration between these partners, across various sectors is the greatest mitigator of future conflict—an idea that underpins the great postwar peace, and one that will continue to endure.
Today, Germany and Japan, once imperial menaces to the international system, now make a proactive contribution to global peace—in deciding to behave like normal countries, and arm amidst a threatening global environment. Their contribution to the peace is in the solidification of transcontinental defense ties—ones predicated on deep economic integration.
Bangladesh-UK strategic dialogue: Significance in the post-Brexit era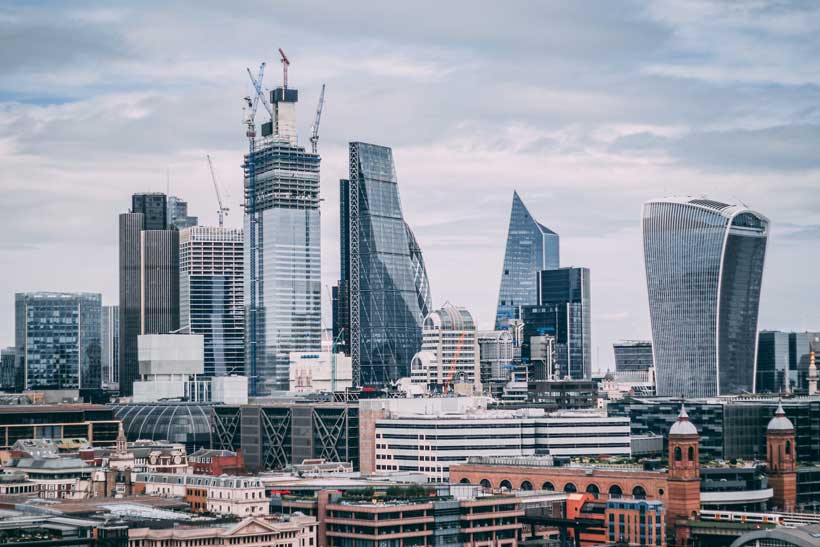 On September 12th, Bangladesh and the UK held their fifth strategic dialogue. The future of Bangladesh's ties to the United Kingdom in the wake of Brexit has been the subject of much conjecture. Analysts questioned Dhaka's duty-free access to Britain, which has been generous to an LDC economy like Bangladesh's, as the UK prepared for its exit from the EU. However, the United Kingdom and Bangladesh have weathered these worries quite well. Rather, the statement by FCDO Permanent Under-Secretary Sir Philip Barton during the dialogue, sums up the strength of Bangladesh-UK relations in current times- "The Dialogue is a reflection of the growing relationship between our two countries, and our desire to work together more closely on our economic, trade and development partnerships and on regional and global security issues."
Dhaka and London are having a great year on cooperation and connectivity. In the post Brexit era, the year 2023 seems like to be the year that will shift the ties between these countries from a bilateral partnership to each other's crucial strategic partner in the current geo-politics.
Prime Minister Sheikh Hasina went to participate in the formal inauguration of the new King Charles III of the United Kingdom earlier this year. UK Prime Minister Rishi Sunak had only good things to say about Bangladesh during the visit. This is also reflected in London's post-pandemic approach to Dhaka.
Bangladesh-UK held their first ever defense dialogue in March of 2022 where they discussed various ways of strengthening cooperation including defense, security and trade and climate change. This year started with the second Bangladesh-UK Trade and Investment Dialogue on February. Both the UK and Bangladesh agreed during the discussion that they would want to enhance their trade connection in order to increase their prosperity. This discussion was followed by signing an agreement on March for working together in climate action bilaterally and multilaterally to help deliver the outcomes of COP26 and COP27.
UK's Indo-Pacific Minister Anne-Marie Trevelyan signed the doctrine during her visit to Bangladesh which also signifies UK's understanding of Bangladesh's geostrategic importance in the Bay of Bengal and in the Indian Ocean.
So, this dialogue was surely a much anticipated one among the foreign ministries of these countries.
The provisional agenda included the state visit of President Mohammed Shahabuddin to the United Kingdom in November and the possible visit of British King Charles III (Charles Philip Arthur George) to Bangladesh in 2024. Other than that bilateral trade, investment, and market opportunities; migration, mobility and a new visa scheme for students are expected to be at the top of the agenda. Discussions on the Russia-Ukraine conflict and the Rohingya crisis will also be featured.
The more complex agendas this year include discussions on mutual legal assistance and the extradition of convicted persons.
But Bangladesh has failed to gain an extradition treaty with UK. Although both countries agreed to constitute a joint working group to discuss migration, mobility and mutual recognition of qualifications, and agreed to sign a standard operating procedure (SOP) on returns of Bangladesh nationals in irregular situations in the UK.
The discussions regarding extradition issues if was fruitful, it might have helped the government to bring fugitives to national justice finally. Except this, the strategic dialogues between these countries in recent years have usually brought deep discussions and decisions on bilateral issues.
On the first of this strategic dialogue was in 2017, the issue of defense purchase was discussed- a much needed ground setting for the Forces Goals 2030 of Bangladesh. On the last edition of this dialogue, held in London back in 2021, the UK pledge to extend duty-free, quota-free access to its market until 2029, aiming to facilitate Bangladesh's export-led growth.
Not only that, UK also added Bangladesh's name to the list of the Developing Countries Trading Scheme (DCTS) where the country will experience a more simplified regulation system and reduced tariffs on its products entering the UK. This only adds to UK's commitment towards Bangladesh's development – where the country is already one of the biggest developing partners of Bangladesh.
UK's such generosity towards Bangladesh isn't only because of the benevolence of its heart. The country is now out of the shell of EU, certainly has to widen its reach across other regions. Indo-Pacific is its preferred place to start.
Bangladesh's geostrategic location between China and the Indian Ocean with its advantage of having a gate way to Southeast Asia makes Bangladesh seemingly the perfect candidate for UK's strategic interests. Both countries have also announced their Indo-pacific policies which focuses mainly on their economic aspirations. With such resonating goals for the region, the countries can definitely build a bigger stage of collaboration with each other.
The countries used this occasion as the pinnacle of their further economic cooperation as Bangladesh and the UK have agreed to create new institutional cooperation to promote business, trade, investment and are considering signing a new MoU on economic cooperation. They also discussed potential increase of cooperation and capacity building on global and regional security issues of mutual interest, including maritime and blue economy goals in the Bay of Bengal in the Indian Ocean.
The UK also announced a further £3m contribution to the Rohingya response, taking its total contribution since 2017 to £368m.
Another important discussion was on defense and cooperation where UK expressed its interest in selling advanced weapons to Bangladesh for protecting its air and maritime territory.
UK already recognizes Bangladesh as a critical stability provider in the Indo-Pacific and as both the countries have played their cards right, one could argue that bilateral ties are stronger than ever before. The dialogue has served as a further golden thread binding their visionary future together.