Deluge of American Crime Dramas Acclimatizes Americans To Their Police State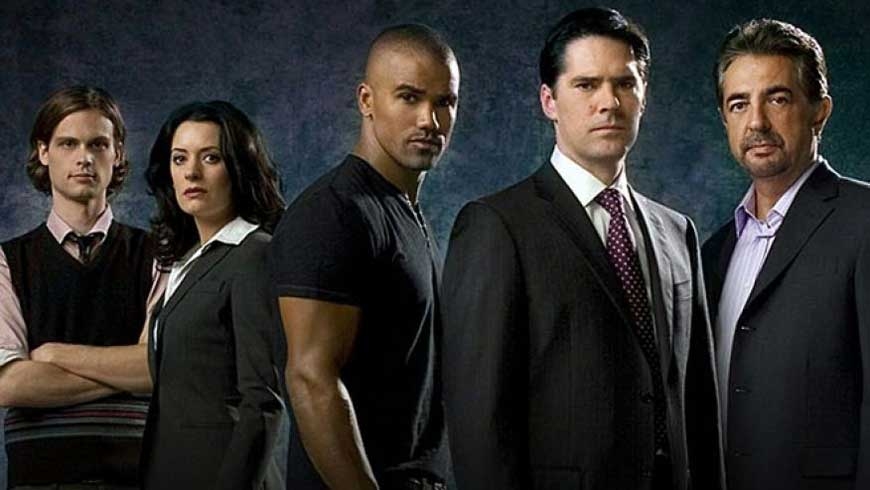 [yt_dropcap type="square" font="" size="14″ color="#000″ background="#fff" ] O [/yt_dropcap] ne does not have to be a rocket science to deduce that it feels that 90% of the television shows being broadcast on the American Mainstream Media television/movie/cable networks consist of an avalanche of gritty crime dramas, and in the last decade or so, have become exceedingly technical in nature, lionizing police officers, detectives, special victims unit officers, prosecutors and others, charged with investigating, indicting, arresting, and incarcerating Americans from all walks of life.
But there is an agenda at work here – as part of the National Security State/Military Industrial Complex of the United States which first began to lay its tracks after World War 2, after the US began to accept en masse, hordes of card-carrying NAZIs from Germany and other sympathetic nations, and immediately set to work conditioning and "cattle-herding" Americans from all walks of life into accepting the reality that they were now living in a technocratic police state, constantly under surveillance, and one step away from the "hoosgow" at any given moment, at any time, so they better "stay in line."
On a daily basis, Americans are inundated, on nearly all of the major channels on their television sets, thanks to re-runs, spinoffs, syndicated licenses, and other mechanisms, disturbing and threatening shows like "Law and Order," and its many spinoffs therein such as "Special Victims Unit" and "Criminal Intent," "CSI," "NCIS," "The Blacklist," "True Detective," "Gotham," "Criminal Minds," and scores of others ever since the broadcast of the show "Dragnet" appearing from 1951-1959.
A truly astounding list of "American Police Crime Dramas" can be found here at https://en.wikipedia.org/wiki/List_of_police_television_dramas
This is obviously being done by the Deep State Plutocrat Elite to condition and acclimatize Americans to the perceived reality that they want them to not only accept, for ease of their control, but also to "enjoy their captivity," with highly entertaining, edge of your seat plot structures, and highly attractive actors with sympathetic character traits, so that in some sort of sick "Stockholm Syndrome" methodology, we begin to fall in love with our captors/oppressors.
This mechanism is highly successful in large part because Americans as a rule remain willfully ignorant and blind to this brainwashing by the American Mainstream media.
The message is clear – Americans are more akin to a "rat in a cage," susceptible at any time, to stop and frisks, unlawful surveillance, pre-texted criminal arrests and harassment, hanging on by a thread, organized gang-stalking masquerading as "community oriented policing," and to able to be marginalized and cut out of society at the drop of a hat, if any one within the National Security State/Military Industrial Complex is so inclined.
These television shows glorify complete and total abuses of American civil and constitutional rights by "jack booted thugs," who always seem to be very attractive but tortured souls who are trying to do good, but in reality they are no different than any common criminal seeking to arbitrarily deprive you of your life, liberty, property, and pursuit of happiness.
And your anxiety while watching the television shows is expected to give rise to reluctant but willing acceptance, rather than outrage at the blatant propaganda and enslavement being thrust in your face.
The message in these American Crime Dramas is essentially this – "you have no rights, and any rights that you currently enjoy are dispensed at the pleasure and discretion of the Deep State Oligarchical Elite, and can be removed from you within a moment's notice, at any time that they want."
Lavrenty Beria, former chief of secret police in Jozef Stalin's Soviet Police State used to openly brag – "Show me the man, and I will show you the crime."
Markus Wolf, originator and chief of East Germany's Stasi Police State, also subscribed to this ideology but took it one step further when he developed the "Zersetzung" methodology of policing, incorporating organized gang-stalking and the recruitment of the targeted individual's family, friends, colleagues, fellow employees, neighbors, and any others similarly situated, to jointly drive their intended target to madness, suicide, or incarceration.
Few, if any, Americans remember the pre-World War 2 days when freedom was rampant, and people actually believed, lived, fought, and died for their own independence, inalienable human rights, constitutional guarantees, and civil liberties.
The beacons of light and warning as to the changing and metastasizing transformation of America into the technocratic Police State of today are few and far between, and some are getting older and more suppressed by the American National Security/Police State, such as legendary statesman former Texas Congressman Ron Paul and his contemporary, the heroic John Whitehead of the Rutherford Institute.
As the younger generation in America gets older and enters adulthood, their conditioning has been complete – they are no longer even able to break out of their mind controlled way of thinking and even entertain the notion that they are somehow living in a "prison planet" devoid of any stable and God-given rights whatsoever.
Therefore it is incumbent upon all Americans to see and view their oppressors in the naked and bright sunlight, and truly acknowledge the condition that they are in, and recognize that the major media and the 24/7 crime drama show television garbage that they purvey, is truly part and parcel of their enslavement and disenfranchisement in order to become better controlled and ruled by their Deep State Plutocrat Masters.
Nancy Pelosi and her dual approaches
In her remarks, the United States House Speaker Nancy Pelosi, asserted that Trump's border wall campaign has nothing to do with border security. She said it's one of the US President's plans for energizing his conservative base, and in this way, he aims to distract the country from the various scandals dogging his administration.
"I don't even know if the president wants the wall. I think he just wants a debate on the wall. And he's having some difficulty with it," Pelosi said during a press briefing at the Capitol.
"He keeps increasing the amount of money; increasing the amount of beds; increasing the obstacles to finding a solution — because I don't think he really wants a solution," Pelosi said. "I think he loves the distraction that this is from his other problems," She added.
Pelosi, along with Senate Minority Leader, Chuck Schumer, noted that they disagree with Trump over building a physical border wall, which according to them, would be expensive and ineffective.
"Democrats and the president both want stronger border security. However, we sharply disagree with the president about the most effective way to do it … Most presidents have used Oval Office addresses for noble purposes. This president just used the backdrop of the Oval Office to manufacture a crisis, stoke fear, and divert attention from the turmoil in his administration," said Schumer in answer to Trump's recent remarks.
On the other hand, Pelosi is among those who are seriously standing against Trump's impeachment. This dual approach taken by Pelosi towards the White House, and the fact that the House speaker and other Democrat leaders have argued against the serious consideration of Trump's impeachment, may lead to conflicts inside the Democratic Party in the future.
"We have to wait and see what happens with the Mueller report. We shouldn't be impeaching for a political reason, and we shouldn't avoid impeachment for a political reason. So we'll just have to see how it comes," Said Pelosi.
However, Pelosi's remarks were not unprecedented! When Pelosi was the House Minority Leader in the years between 2016 and 2018, she opposed the idea of impeaching Trump. Nancy Pelosi has made it clear that she has a conservative approach towards Trump. This is while with a majority of seats in the House of Representatives, Democrats can initiate impeachment proceedings against Donald Trump. The fact that some Democrat leaders have opposed Nancy Pelosi's Minority leadership in the US House of Representatives is rooted in the same reason. In any case, it seems that Pelosi prefers scenarios such as "making a political deal with Trump" to "Confrontation with the President". Nancy Pelosi argues that Democrats' direct confrontation with Trump, and in particular the impeachment of the President of the United States, will lead to the anger of some American citizens, and the Democrats will be accused of posing a blow to the American political and social equations. However, it seems that some Democrats do not agree with Nancy Pelosi's opinion! Politicians such as Bernie Sanders believe that Trump is not politically negotiable. They believe that any compromise reached between Democrats and Trump will hold a bad result for them in the US 2020 presidential election.
At any rate, there's plenty at stake: Amid this crisis, Trump has come with the idea of declaring a national emergency at the border, a move that could free up wall funding without the Congress approval.
"If this doesn't work out, probably I will do it. I would almost say definitely," said Trump.
The US government shutdown, which is resulted from the disagreements over border wall funding, is still ongoing. Trump is demanding $5.7 billion for new wall construction; Pelosi and the Democrats have offered $1.3 billion for border security measures, but have opposed construction of any new physical barriers. In spite of this, Trump has previously claimed that he's ready to hold the shutdown for months and even years! If Pelosi surrenders in the face of Trump's demands, she would be regarded as a defeated figure inside the US political circles.
First published in our partner MNA
News sources in the United States announced that Joe Biden, the U.S. former Vice-President (from 2009 to 2017), and a prominent figure in the Democratic Party will soon announce his run for the president in 2020. Biden has previously said that he's "the most qualified person in the country" for being president.
Biden mentioned these words in a controversial interview which has attracted the attention of many American analysts. However, Biden's final decision for participating in the presidential campaigns wasn't clear. Eventually, a number of Biden's followers, including his brother Frank Biden, announced his final decision to run for the general elections. Polls conducted in the United States indicate that Biden is currently more popular than other potential candidates of the Democratic Party in the upcoming elections.
Meanwhile, Biden is probably to face rivals such as Bernie Sanders, Senator from Vermont, and Elizabeth Warren, and even Hillary Clinton. During the 2016 presidential competitions, Biden was also scheduled to attend the in-party election competitions, but he changed his mind due to his son's death and Hillary Clinton's insistence on attending the presidential campaign. Biden's remarks, however, show that he's greatly interested in defeating Trump in the 2020 election.
However, we shouldn't forget that Biden can't really count on the current polls conducted among Democrat supporters! We can all remember that during the 2008 presidential elections and inside the Democratic Party, Obama had far less chance of reaching the final round of the elections than those like Hillary Clinton. But his successful speeches in states like Iowa and South Carolina led to Clinton's final defeat and Obama's victory.
Hence, the success of Biden's rival candidates in states like Iowa and New Hampshire (where American in-party elections begin with them) can completely change the equations, and that won't be to Biden's advantage.
Accordingly, Trump's position on Biden's participation in the presidential competitions are noteworthy. In a phone interview with Fox News' Jeanine Pirro, Trump called Joe Biden "weak". He also claimed that he's not worried about a potential challenge from the former vice president in the 2020 presidential race; "You know, a lot of people say Biden's doing OK, but he was always a 1-percenter. He was a 1 percent guy. He ran two or three times, he never got above 1%, and then, Obama came along and took him off the trash heap, and he became the vice president. He's weak. So, we'll see what happens with him."
Trump's words came on the same day that Biden had told some top Democrats that he was definitely running for president. "If I'm walking, I'm running," said Biden.
Trump's literature on Biden's presence in the U.S. presidential race, reflects the U.S. President's dissatisfaction and anger with the country's former Vice President and his candidacy. Obviously, Trump preferred figures such as Hillary Clinton, Elizabeth Warren to be his potential rivals in the next general elections.
However, Trump knows well that Biden can challenge his position at the White House by maneuvering again on issues such as public medical health insurance plan. On the other hand, Trump attempts to turn the game into an emotional rivalry through using ugly words against Biden, and this is very much like Trump's populist personality and approach. However, Biden now has his main focus on Democrats' inner-party race, and he doesn't consider direct competition with Trump until he has won his victory in the competition.
First published in our partner Tehran Times
John Bolton's Hawkish Flight
The American edition of The Wall Street Journal (WSJ), citing former and currently serving politicians who wished not to be named, reported a few days ago that the US National Security Council (NSC), led by presidential adviser John Bolton, turned to the Pentagon last autumn with a request to devise several variants of striking Iran.
The reason for such a request was a mortar attack carried out in September 2018 by a pro-Iranian group against the diplomatic quarter of Baghdad, where the US embassy is located. Two days later, a similar attack was reported to have occurred in the southern Iraqi city of Basra, where the American consulate is based. No casualties or damage were reported. However, former deputy national security adviser Mira Ricardel described the shelling as an "act of hostilities" and made it clear that the United States should have responded with a "similar act."
As a result, the US national security team held a series of meetings to discuss how the American side should respond. After that, Mr. Bolton urged the Pentagon to provide options for attacking Iran.
Officials neither confirmed nor denied the WSJ reports. NSC press secretary Garrett Marquis did not provide a clear answer to the question of whether the Council had been considering a military strike against Iran. "We are considering a  full range of measures to ensure security and guarantee our interests," he said.
It should be noted here that the general staffs of the armed forces of any self-respecting country plan variants of both offensive and defensive operations against a potential adversary in advance. This work is carried out with a constant analysis of the changes taking place in the camp of the enemy, and in their own country. Therefore, undoubtedly, the Joint Chiefs of Staff (US General Staff) has in its secret vaults a variety of options for a war with Iran – the main potential opponent of the United States, as Washington has called it on more than one occasion.
Another matter is the case of John Bolton, when his personal request, even through the channels of the National Security Council, was carried out, according to observers, bypassing President Trump. Such a request took the Pentagon by surprise and put defense department officials who were used to everything "in a shock." However, the request was accepted for consideration.
According to the WSJ, the Pentagon provided a complete layout proposing some general options for the operation, including a cross-border air strike on an Iranian military facility, which would be mostly symbolic. But the then Secretary of Defense Jim Mattis and other senior military officials strongly opposed retaliatory actions, arguing that the damage from the shelling of the US diplomatic missions was insignificant. And this basically logical viewpoint eventually prevailed.
But how will acting Secretary of Defense, Patrick Shanahan, act?
Any blow on Iran may lead to a full-blown armed conflict. Hypothetically,  considering the possibility of an airstrike on an Iranian military facility, it will undoubtedly trigger a return missile strike by the Iranian armed forces on any US military base in the Middle East. The Iranian missile forces have every potential to do so. And this means a war.
Is the United States ready for such a scenario?
It has to be pointed out that even massive missile and air strikes against Iran will not force Tehran to surrender. As in any war, the winner must march over the conquered territory. This calls for a ground operation.
Is the United States ready for this?
As the Field Service Regulations the US Army recommends, in order to achieve the goal of an offensive in the direction of the main blow it is necessary to create at least 6-fold superiority over the defensive forces and facilities. The question arises whether the US Armed Forces are capable of building such a superiority at least in one direction of the Iranian theater of war?
The number of regular armed forces of Iran ranges, according to various sources, between 540 and 900 thousand. The defense doctrine of the IRI puts a major emphasis on the Basij Islamic Revolutionary Guard Corps resistance forces, a paramilitary, irregular militia and a reserve force of the regular armed forces whose main task is to participate in the defense of the country's territory. The main combat units of "Basij" are "Ashura" battalions, which consist of men, and "Al-Zohra" female battalions, numbering an average of 400 each. Currently, 2500 such battalions are formed in Iran, consisting of 1 million volunteers, well trained both militarily and ideologically. In total, Iran's "Basij" system embraces more than 12 million Iranians.
Is it possible for the United States and their allies to outnumber, if not 6-fold, then at least by 2-fold, the regular and irregular forces of Iran in the Iranian theater of military operations on the ground (without using nuclear weapons)? The answer is clear – no. And the Pentagon is fully aware of this.
For this reason, the likelihood that the United States will venture into an armed conflict with Iran is small.
John Bolton's actions can be described as dangerous amid the current situation in the top echelons of power in the United States, which is controversial, to put it mildly. The opposition Democrats are exerting a serious and effective pressure on President Trump, while the State Department (and other as significant structures) is trying, as journalists say, to prevent the president's "reckless" decisions from being put into effect.
In turn, US National Security Advisor John Bolton is making the most of the current state of affairs putting an end to internal strategic debates and discussions that could reveal the controversies within the Donald Trump administration. Mr. Bolton does not want to hear conflicting points of view, hates leaks, and wants to control the entire flow of information that is sent to the US President. This is a sure way towards excessive consolidation of power in the hands of one individual. Moreover, sometimes he acts without notifying President Trump, like in the recent case in which he appeals to the Pentagon.
John Bolton is one of the irreconcilable hardliners on the issue of Iran. Having assumed  his current position, Bolton stepped up the administration's policy of isolating and exerting pressure on Iran, thereby demonstrating his hostile attitude toward Iranian leaders, which dates back to the days when he served as an official for the administration of George W. Bush. As a private individual, he called for military strikes on Iran, as well as a change of regime. In March 2015 – three and a half months before the signing of a nuclear deal, when it became clear to everyone that the Joint Comprehensive Plan Of Action (JCPOA) was ready and its authors were busy putting the final touches to it, – Mr. Bolton published an article in The New York Times under a provocative headline "To Stop Iran's Bomb, Bomb Iran". From the very beginning, John Bolton was against the JCPOA and fully backed President Trump in his efforts to pull out of the nuclear deal.
Bolton summed up his political credo in one phrase: "There is no such thing as the UN. There is the international community that can be headed by the world's only superpower, which is the United States of America. "  This he says despite the fact that in 2005-2006, he was the US representative to the UN.
Defense department officials, The New York Times writes, express growing concerns that John Bolton may indeed provoke a serious conflict with Tehran at a time when President Trump is losing influence in the Middle East.
Concern is being voiced not only by US military and politicians but throughout the world. After all, the main danger lies in the unpredictability of actions of President Trump and his hawkish employees, like John Bolton.
first published in our partner International Affairs