French presidency poll: Francois Fillon the conservative candidate
[yt_dropcap type="square" font="" size="14″ color="#000″ background="#fff" ] S [/yt_dropcap] oon after the successful presidency poll in USA, now its NATO ally and a European country with Socialist background France is on its way to elect its next president. France is going through the electoral process with what is known as the primacy for choosing the party candidates for the presidency.
Conservative candidate Francois Fillon has won the primary in next year's French presidential election after his rival Alain Juppe admitted defeat. In most countries the primary is not necessary as each party chooses directly its candidate for the poll fight.
With virtually all the results counted, Fillon won Sunday's run-off (primary) with nearly 67% of the vote. Alain Juppe, the more moderate candidate, congratulated Fillon on his "large victory" and pledged to support him in his bid to become president. Juppe appeared in front of his own, determined supporters, to concede the contest. He gave a small smile to the crowds chanting his name and told them he was ending the contest as he began it: "A free man, who didn't betray who he was or what he thought." Juppe, also a former prime minister and regarded as more moderate, had initially been seen as the favourite to win the race, but struggled against Fillon's strong performances in the primary debates.
Meanwhile, Emmanuel Macron, the 38-year-old former economy minister and protege of Hollande, has already announced plans to stand in the presidential election as a centrist independent. Prime Minister Manuel Valls said that he would not rule out running against Hollande in the primary, telling the Journal du Dimanche he wanted to dispel the idea "that the left has no chance" of retaining power.
A former prime minister under Sarkozy, the 62-year-old is a Catholic who is seen as a traditionalist on issues such as abortion and gay marriage. Fillon had been widely expected to win the race, after securing 44% of the vote in the first round a week ago that saw former President Nicolas Sarkozy knocked out. He is proposing dramatic economic reforms that include slashing 500,000 public jobs, ending the 35-hour week, raising the retirement age and scrapping the wealth tax.
Now the spotlight falls on the Socialist party and whether the deeply unpopular President Francois Hollande will stand again in his party's primaries in January. He is expected to announce his decision in the coming days.
Francois Fillon
Francois Fillon was the man to beat going into this run-off vote, and his team knew it. Shortly after polls closed, they were already celebrating at his party headquarters, as the first partial results came in. Within hours, it was confirmed. Fillon had won two-thirds of the vote; a stunning victory for the candidate once seen as the 'third man' in the contest.
Fillon promised to build a fairer society, saying France wants "truth and it wants action". He is likely to face a Socialist candidate and the far-right's Marine Le Pen in next April's election.
How can a man, whose hobbies include motor-racing, mountaineering and the bullfight be so impassive, impeccable and grave? That is the central mystery behind France's possible president-to-be, Francois Fillon.
Detractors say that behind the mask of taciturnity lies a retiring personality ill-suited for the task of head-of-state. Fillon, they say, is one of nature's lieutenants, a born second-in-command, a would-be leader without the guts to lead. Far from it, reply his supporters. If the former prime minister is reserved, they say, that is because he has a rich interior life – and personal convictions that do not need the reflected affirmation of the media machine. And his path to the top may have been slow. But along the journey he has acquired a wealth of experience. The bid for the presidency, they say, comes from a man finally ready to assume the responsibilities of the office.
Fillon's political career has certainly been a long one. It was in 1981, aged 27, that he was first elected as a member of parliament, becoming the National Assembly's youngest member. His party was the Gaullist RPR of Jacques Chirac. Gaullism features a strong centralized state with conservative and nationalist policies.
Fillon's parents, a history professor mother and lawyer father, were also Gaullists, and he was brought up in comfortable circumstances near the western city of Le Mans.He studied journalism and then law. In 1974 he met his future wife Penelope Clarke. She is Welsh and they have five children, the last born in 2001. They live near Le Mans, in the Sarthe department which remains Fillon's powerbase.
Fillon's first ministerial post, higher education, came in 1993 under Prime Minister Edouard Balladur. He went on to hold five other cabinet posts, before serving as prime minister for five years until 2012 under Nicolas Sarkozy.
If the former prime minister is reserved, they say, that is because he has a rich interior life – and personal convictions that do not need the reflected affirmation of the media machine. And his path to the top may have been slow. But along the journey he has acquired a wealth of experience. The bid for the presidency, they say, comes from a man finally ready to assume the responsibilities of the office.
For nearly all of this time, Fillon was identified with the movement known as "social Gaullism".
Francois Fillon's French sang-froid and radicalism
Whoever seeks to caricature Fillon as an emotionless masochist must accept that that is at best only part of the picture. This is a man who fell in love with motor-racing as a child when the Austin Healey team stayed in his village during the Le Mans 24-hour race. He could have become a professional driver. He says he has "always had a problem with authority" and as a boy was briefly expelled from school for leading a demonstration against a teacher. He despises politicians who "think of nothing but politics day and night: they are obsessed and unbalanced". Among his other hobbies are mountaineering and piloting drones. His friend and ally, former minister Roselyine Bachelot, admits the frigid exterior. But she says: "Under the ice there is fire."
How can a man, whose hobbies include motor-racing, mountaineering and the bullfight be so impassive, impeccable and grave? That is the central mystery behind France's possible president-to-be, Francois Fillon. His friend and mentor was the late Philippe Seguin, who believed in strong state intervention in the economy and society. Fillon also shared Seguin's Euroscepticism, and in 1992 both men voted against the Maastricht Treaty that ushered in the euro.
Later as social affairs minister under Jacques Chirac, Fillon had the image of an honest dealer prepared to put in the hours during long negotiations with trade unions.
All of which sits rather oddly, some would say, with the policies of Francois Fillon the presidential candidate, which are avowedly those of a radical economic liberal. In speech after speech in recent weeks, Fillon has spoken in cataclysmic terms of France's "broken" social model, and the need for drastic cuts in state spending. "Sometimes you need to tear the whole thing down," he says.
For Gaspard Koenig, of the free-market think tank Generation Libre, the explanation is that since leaving office in 2012. Fillon underwent "a Damascene conversion". "He spent the last three years travelling up and down the country. He came to see the exasperation of ordinary people and how they wanted more than anything to get the state off their backs," he says. Fillon's "virage liberal" (liberal U-turn) is a bold strategy in a country where fans of Margaret Thatcher, as he says he is, are not exactly thick on the ground.
And as his opponents seek to portray Fillon as a dangerous right-winger, another weapon will also be to hand: his Catholicism. He is a practicing Catholic. He is personally opposed to abortion, but says he would never seek to repeal the law. Nor would he seek to ban adoption by gay male couples – though he wants the law changed so that a child can trace its birth mother.
For the left, these are signs of worrying ambiguity on matters that are central to a progressive society. The left-wing newspaper Liberation headlined last week on fears of a return of clerical power. But it is not just left-wingers who see a link between Fillon's Catholicism, his character, and his policies. For Henri Guaino, a former Sarkozy adviser, Fillon "believes in redemption through pain, the idea that you need to suffer in order to be saved. He believes the country has lived too luxuriously for too long. "So now it needs to make sacrifices. It's like a purge."
The same Catholic conviction could explain Fillon's famous taciturnity, a refusal to be ruffled, that can come across as either old-world courtesy or a cold reluctance to engage. And it might also shed light on one of the big questions over his career: why for five years as prime minister he suffered the constant humiliations inflicted by his boss, the man he came to loathe, Nicolas Sarkozy.
Obviously, Fillon is a born fighter in his own way but refused to choose the Socialist path which is dominant in French politics. .
Observation
Primary in a party is only a first part of presidential battle and many hurdles must be overcome within the party and with the opponent. . Francois Fillon has taken the conservative ticket in next year's French presidential election by a landslide at party primaries. With nearly all the ballots counted, he had won 66.5% to 33.5% for his run-off rival, Alain Juppe. He has promised to build a fairer society, saying France wanted "truth and… action".
The job for Fillon now is to unite his party after this unprecedented primary battle, and prepare to take on the governing Socialist party – and the far-right leader Marine Le Pen – in presidential elections next year. A new opinion poll suggests he would easily beat the far right's Marine Le Pen in the actual election. That is only a suggestion and not the real outcome which will be ready only next year by which time the scenario might change as well. .
Today the names of political parties do not in fact show character or nature or policies of the party – they are just mere names for identification of individual parties as they compete for power.
Neither communist nor socialist nor republican or democratic or any other name mean anything significant about the names In USA, for instance, Democratic party has done exactly what the republican party had done in terms of terror wars and promoting national energy interests in Mideast.
Socialist party in France, notwithstanding its government for too long intermittently, has not achieved any Socialist system of governance or promoted genuinely socialist societal life. Many Socialists and Communists have no ideas about what they stand for.
Elections in the western countries are essentially for the rich and wealthy lords and common people have no place in the poll arena except that they can vote and choose the most wealthiest candidate for the top government job.
French presidency poll is far away but Paris is feeling the heat already.
Trinity for Scrutiny: Council of Europe, Human Rights instruments and Citizens
Building on the tasteful piece written recently by Commissioner Dunja Mijatovic, this article will endeavour to explore further why the Tromsø Convention(Norwegian International Convention on Access to Official Documents)[1], although adopted more than a decade ago, is in fact deserving of much more credit and fuss than it appears to have mustered so far.
To briefly catch everyone up, the Council of Europe (CoE) adopted in 2009 a Convention on Access to Official Documents foreseeing a general and minimal right for all to access public authorities' official documents. Having entered into force last December, this convention pioneers a uniformed standardised right to obtain official documents and thereby information from official sources. Evidently, the treaty draws on the pillar values of any and all healthy democracies that are transparency, pluralism and self-development of the individuals making up our civil societies.
Freedom of information, within which the right to access official documents is encompassed, is indeed crucial for a number of reasons. Firstly, it is essential from a somewhat 'hostile perspective' in order to oversee public bodies' conducts and uncover behaviours who clash with Human Rights and might otherwise be sanitized precisely when these call for remediation, sanction and reparation. Secondly, in a 'friendlier' outlook, it is indispensable for the purpose of feeding the public debate and thus, allowing for militant democracies, but also to strengthen legitimacy, foster public trust and endorsement of their elected government.
Lastly but perhaps most importantly, it should be pointed out that in a similar manner as the right to life, the freedom of information is in fact a key that opens, if not all, many doors embodied by other ECHR rights such as the freedom of expression and that of thought, procedural guarantees or even the freedom of assembly and association. In effect, without being adequately informed, how could one be aware of their rights and exercise them diligently? Without receiving quality information, how could one forge their convictions and gather with others to share affiliations and work towards a common goal? And without access to verified information, could one really form an educated opinion meant to be expressed freely subsequently?
In addition to being a prerequisite to the proper exercise and enjoyment of other fundamental rights, it also echoes directly with the first article of the ECHR providing for the Contracting Parties' duty to respect Human Rights – and in reality, render them available to all persons under their jurisdiction. In that sense, the CETS 205 can and should be looked at as a practical example of States fulfilling Human Rights and hence as falling squarely within the same scheme.
Another link certainly worthy of some emphasis is the one that can be made between the advent of such a Treaty and the recent recognition and growing establishment of the right to truth. The right to truth, as devised by Special Rapporteur Louis Joinet in 1996, is made up of several dimensions amongst which there is the right to know. The latter, in turn, involves a right to access archives and historical official documents in order to shed light on past events – and ultimately heal a society. Thus, just like we – the civil society – have a right to know our past so as to reconcile and repair wrongdoings, we also have a right to get acquainted with our present and perhaps prevent wrongdoings at all. Both instruments' emergence form part of a single reactive movement: the reinforcement and extension of human dignity and a renewed appreciation of individuals through greater access and involvement.
Whilst keeping these elements in mind, let us say a few words about the Convention's content and characteristics. The project is said to have been guided by the concern of identifying and generalising a core of basic compulsory provisions in a way that will "encourage the Parties to equip themselves with, maintain and reinforce domestic provisions that allow a more extensive right of access, provided that the minimum core is nonetheless implemented." Hence, this instrument does not purport to be a binding 'best practice' guide, but is rather the fruits of a (well-known) compromise resulting in the establishment of a minimum threshold likely to be accepted by the largest majority.
Say we embrace the path taken by the consultative committees and concede that realistic (aka lower) standards will amass more signatures and spread wider its application, what then of an equally realistic rapid examination of the outcome? Indeed, since its adoption in 2009, only ten countries have ratified the Convention whilst the instrument is said to merely reassert what already exists in most internal frameworks of the CoE countries.
The puzzlement does not end there: when looking closer at the contracting parties, one cannot help but notice that the 'star students' are MIA. European countries that ranked in 2018 in the top 10 of the world-wide Human Freedom Index[2] such as Switzerland (2nd), Germany (9th), Denmark (4th), or Ireland (7th) are nowhere to be found on the ratification addendum of the Convention. It is hard to imagine why such States that are already doing so well in that area would not want to lead the example and reaffirm principles that match their internal policies.
Commissioner Dunja, for her part, had highlighted that although the majority of CoE's members have already adopted freedom of information laws on the domestic level, some definite issues remain with regard to their practical enforcement. This referred to disparities in degrees of transparency depending on the public body as well as failures to meet requirements set for proactive disclosure. We may then wonder, provided those trends are correct, if – ironically – there could exist a lack of transparency on those regulations. In other words, if national laws on freedom of information already exist almost everywhere in Europe but they do not satisfy the thresholds put forward by the Convention in practice, civil society should know about it to remedy the situation.
Still, you may wonder: why is it so important that we enquire about, and ensure that, a smooth implementation is possible on the domestic or – if need be – regional level? Because although this article has managed to avoid bringing up COVID-19 so far, the current pandemic only enhances the stakes surrounding an effective freedom of information. As we all know by now, in times of emergency, rapid and impactful decisions have to be taken. These decisions are then in that sense less prone to gather strong consensus and yet more likely to concern the public given the serious nature of the decisions' object.
The year 2020 has shown that misinformation and somewhat tendentious media coverage of the pandemic's evolution was damaging enough in terms of civil discontentment and eroding our trust in the Government. But adding to that the withholding of some facts and a lack of transparency on the part of public officials is simply a recipe for disaster.
This can perhaps be better grasped when looking at the cases of France versus Sweden. Civil unrest and vocal dissents have been taking place last year against the French government, said to be lacking transparency on several issues such as shortages of equipment, rationale for measures chosen, allocation of vaccines or even the number of vaccinations. In the fall of last year, a local survey recorded that two-third of the French citizens did not trust their leaders to fight COVID efficiently. The handling of the crisis tainted with obscurity and ambiguities resulted in an unfortunate loss of popularity for President Macron and civil disobedience.
In contrast, the Sweden government remained consistent with its strong stand on, and reputation for, transparency towards its population taking roots notably in a national law favouring public scrutiny adopted in 1766. Their tradition of 'ultra-transparency' as is sometimes called is closely related to the country's culture of shared responsibility and mutual respect between State and citizens. With the national Agency for Public Health taking the lead on the crisis management by remaining very open on the data available and reasons for pursuing collective immunity survey showed in Spring 2020 that nearly 80% of the population entrusted both their health system and the national Agency. Moreover, this ought to be placed against a backdrop where even the King of Sweden did publicly air his reservations regarding the confinement-sceptic management.
Now whatever anyone thinks of the Swedish strategy a posteriori, it must be acknowledged that not only did their information and transparency handling maintain its citizens, numbers show it even did as much as increase the legitimacy of their prime minister. To top it off, Sweden is one of the first to have ratified the CETS 205.
To put it plainly: some countries' tendencies to filter information, strive to maintain composure and showcase confidence in uncertain times simply proves to be more detrimental than an approach where full transparency and efficient dissemination of available information is endorsed at the risk of revealing some inconsistencies or displaying dubiety in the process.
It is hoped that this can serve as a support for reflection around the understatement of international agreements we may take for granted such as the one 2009 Convention on Access to Official Information and the realisation that in our case, having ratified such a document could be a real game-changer in the second phase of our pandemic and rehabilitate good governance where it has been shattered.
---
[1]hereinafter referred to in the text as 'CETS 205'.
[2]Which, for the record, encompasses personal, civil and economic freedoms, and is based on indicators in various areas such as the rule of law, the freedom of expression and information, that of association and assembly as well as civil society.
Laura, for EU-funds crimes please don't call Bulgaria. We are busy right now
EU chief prosecutor, Laura Kovesi, rejected almost all of the Bulgarian candidates nominated by Bulgaria's chief prosecutor Ivan Geshev to serve in the new EU prosecutor office. Most of the proposed candidates have no experience as prosecutors, no experience in pleading, no experience in criminal investigations, and no experience in investigating EU funds. Laura Kovesi is reportedly irritated, and here in Bulgaria we certainly share her frustration with Ivan Geshev, as I have also previously argued for EurActiv, Euronews and LSE.
The new EU chief prosecutor office is tasked with the very narrow mandate of going after EU funds theft or mismanagement. It has to stick to EU funds related cases only; it does not cover all legal issues as an overarching EU prosecutor service which could potentially correct mistakes at the national level — much to the dissatisfaction of local groups. We'd really much rather have the option to turn to an EU prosecutor for many other cases but the EU system is a la cart, not a free choice menu. That's why, in her very narrowly defined legal mandate, particular EU-funds experience is key to the new posts that Kovesi is trying to fill.
This is Kovesi's first blow against the Bulgarian chief prosecutor who was convinced that the Bulgarian institutions are sending their best and brightest to the new high profile EU office. Unfortunately, most of the candidates turned out to be highly inadequate for the very specialized job at hand. Reportedly, no other country had its candidates rejected.
The question — as with any international nominations — persists: couldn't they really find candidates who will be able to hit the ground running, ready to aggressively suck their teeth in EU funds crimes, which let's face it, Bulgaria has a lot of? Surely, there must be Bulgarian prosecutors who have criminal, funds-related cases under their belt. Aren't there any Bulgarian prosecutors who have successfully closed with convictions EU-funds theft, embezzlement, fraud, waste, and mismanagement cases in the Bulgarian system? Surely, these seem like the top candidates and most obvious choices for the Bulgarian chief prosecutor. People like that are the ones that know the nuts and bolts, and the legal tricks in the Bulgarian system. They would be Kovesi's fiercest hounds in Bulgaria and that would be a good thing, right? Seasoned, fierce hounds ready to turn everything upside down: these are the kinds of people that Ivan Geshev wants as European prosecutors, right?
But something tells me that these candidates were the first to be struck down by Geshev. Bulgaria is demonstrating from the outset, before the work has even began, that addressing EU funds crimes is the last thing on this Administration's mind. And the upcoming elections in April will not change that because the Bulgarian chief prosecutor has a mandate of 7 years, and he is the one that decides who gets an EU prosecutor nomination.
As we await the second batch of candidates after this political blow, the message has been sent. Laura, for EU-funds crimes please don't call Bulgaria. We are busy right now but please be assured that your call is very important to us. We will return your call as soon as we can.
The Present Battle over Greece's Past is Seeding New Battles in its Future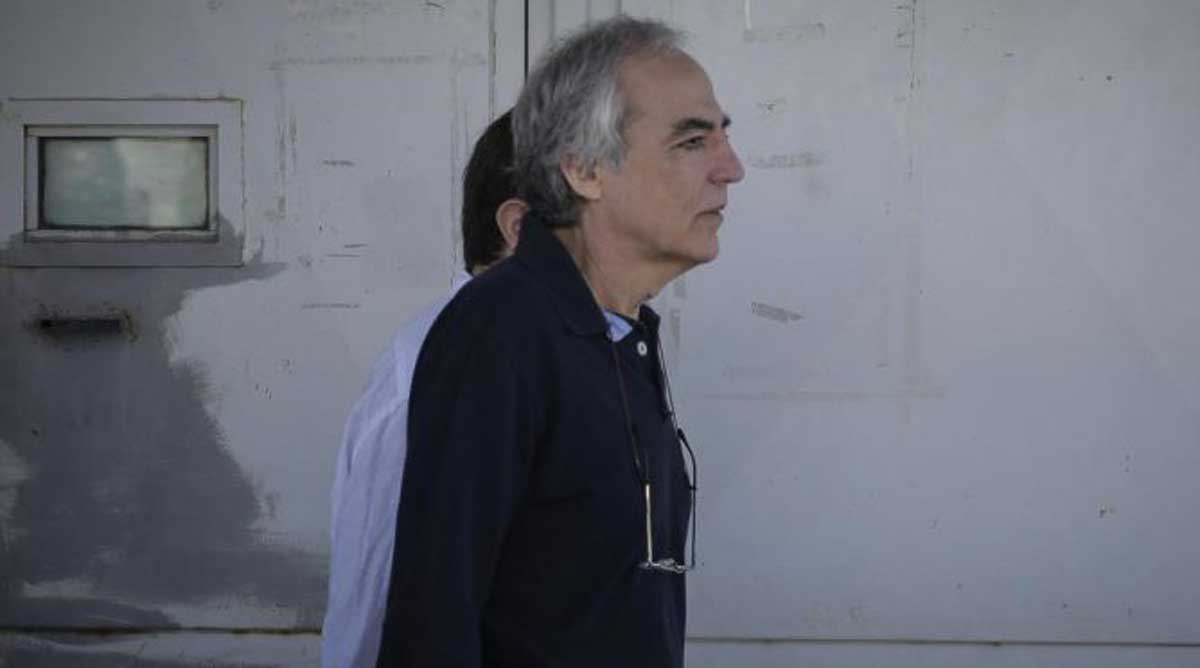 The streets of Greece have been raging with marches, violent clashes between police and protesters, and clandestine violence since the right-wing New Democracy party (ND)was again given its electoral mandate in the summer of 2019. In 2020, angry and often violent street demonstrations hit a pitch not seen since 2012, as COVID-19 lockdown measures were used to justify a series of repressive government "law and order" policies aimed at Greece's robust far- and post-left movements, coming down especially hard on anarchists and the several buildings across the country that they have squatted for nearly two-decades. The violent state evictions of the squats (often housing refugees), as well as the police harassment of people gathering in public, began a slow boil among the youth movements and urban guerrillas, which rolled over the pot once Parliament presented a bill to reintroduce police units to university campuses.
Hellenic Police have been constitutionally forbidden from entering college campuses in Greece since 1975, without rare and express consent from the university rectors. Their expulsion from campus spaces coincided with the same state massacre that gave rise to Greece's first generation of 20th century revolutionary urban guerrilla groups, who created a legacy of youth "terrorist subculture" spanning subsequent generations, and contributed significantly to the European Union's most prolific theatre of left-versus-right political violence. One cannot discuss the events of the 1973 massacre, nor today's generation of urban guerrillas, without mentioning the Revolutionary Organization-17 November (17N), and its chief of operations, Dimitris Koufodinas. At the time of writing this, Koufodinas is near death, on hunger strike since January 8th, 2021. There have been over a dozen covert bombings and arson attacks in solidarity with Koufodinas's recent hunger strike in Greece alone, with further arsons and banner-drops being claimed throughout Europe in solidarity with the leader of 17N.The current response of the New Democracy-led government is dredging up old grievances, and creating new ones that will surely be fought over for years to come.
Dimitris Koufodinas: Terrorist or Revolutionary Icon?
In 1967 a group of right-wing Hellenic Army officers overthrew the elected government in Greece and established an authoritarian junta, later called the "Regime of the Colonels". The morning of the coup d'état, on the 21st of April, Athenians woke up to tanks and infantry fighting vehicles in the streets and in Syntagma Square surrounding Parliament. Any trace of democratic values would disappear for the next seven years, as dissident Greeks and suspected enemies of the state were snatched from their homes, tortured and wrongfully imprisoned. Greece would eventually return to a constitutional democracy after the junta's collapse, following a disastrous pan-Hellenic foreign policy that ended in the Turkish invasion of Cyprus and the political bifurcation of the island. However, many argue that the junta lost whatever legitimacy it had after the three days of student uprisings in November 1973, culminating in the night of the 17th, in which an AMX-30 main battle tank plowed through the gates of the Polytechnic University, and the ensuing state violence killed dozens of protesters. Naturally, the far- and extra-parliamentary left-wing movements that had been oppressed under the junta were suspicious of the power-sharing structure embedded within the new constitution after the junta's collapse, and for the latter, any return to democracy that was guided by the "foreign finger" of the US, the UK, and NATO was more or less a controlled return to the unacceptable pre-junta status quo.
Greek youths that had struggled against the regime and witnessed the arrests, injury and deaths of their comrades, who were not satisfied with the Metapolitefsi ("regime change"), decided to take their struggle against the state underground. In 1975, the American CIA's new Athens chief of station was shot and killed in front of his wife and driver after returning home from a Christmas party. A communique sent to a radical French newspaper claimed the attack in the name of Europe's newest red urban guerrilla outfit: The Revolutionary Organization—17 November, or simply "17N," taking their very name from the final night of the junta's 1973 massacre. This new group then cemented their credibility as a serious threat to the state in 1976 by gunning down high-ranking police officer, Evangelos Mallios, who had been linked to acts of torture under the junta. Contemporaries to 17N also emerged, such as the Revolutionary Peoples' Struggle (ELA), another militant underground Marxist organization (though despite their lethality, they were criticized by 17N as being unsophisticated in their means and choice of targets). A decent portion of Greek society saw the anti-imperialist, anti-capitalist actions of Greece's left-wing guerillas as understandable, if not fully supportable.17N was popular with some elements of Greek society due to the significance of the targets they hit–ranging from foreign diplomats, to journalists, powerful industrialists and meaningful symbols of the state—as well as their ability to elude authorities for 27 years without a single member being revealed by Greek security forces or their foreign intelligence partners.
17N went dormant after the 1976 Mallios assassination, and then reappeared in 1980 with another high-profile assassination: this time murdering the Deputy Director of Greece's MAT ("public order," or riot) police unit, Pantelis Petrou. This hit was followed up with the assassination of an American Navy captain assigned to the Joint US Military Aid Group in Greece (JUSMAAG) that same year. 17N's campaign of bombings and assassinations continued into the 1980s and early 1990s.In 1996, they launched a mortar attack on the US Embassy in Athens, exacerbating the humiliation felt by the Greek state in their failure to secure the centennial Olympic games that summer amidst fears of domestic terrorism.
The group's incredible resume, coupled with the fact that none of its members had yet to be captured, gave rise to conspiracy theories in Greece that 17N was controlled by the deep-state (parakratos), or even by the American CIA. But on a June evening in 2002, around the time Greeks would be finishing their Saturday night meals out on the town, then repairing to café patios for drinks and perhaps some live music, a powerful blast shook Greece's largest international port of Piraeus, just south of Athens. Police found a severely injured man at the scene, whom they had rushed to the hospital. Bombings in Greece are not unusual, and neither was this injured man at the time of his discovery, given the proliferation of urban guerrillas in Athens. However, the contents of his backpack were unique: a .38 caliber revolver and two hand grenades. The man injured in the bungled bombing was Savvas Xiros–the first member of 17N to be revealed by authorities. George Kassimeris best describes the revelations around the arrest in his 2013 article:
Three days later, the chief of police announced that the .38 Smith and Wesson had been identified as the gun stolen from a police officer killed by 17N on Christmas Eve 1984 and was the same weapon subsequently used in the assassination of a ship owner and a prosecutor as well as a number of other incidents involving the group. [George Kassimeris, "Greece: The Persistence of Political Terrorism," 2013]
Suddenly the group was unmasked. Xiros gave up several members of 17N and a series of arrests followed. In September of 2002, 17N's operational chief, Dimitris Koufodinas, turned himself into Greek police in Athens. He was handed eleven life-sentences plus 25 years in prison.
The founder of 17N is the lesser-known Alexandros Giotopoulos (his father was Dimitris Giotopoulos, the well-known Greek Trotskyist, who fought on the Republican side in the Spanish Civil War). But the group's effective leader is the photogenic and strategically skilled Dimitris Koufodinas. Allegedly tasked with not only planning and target-selection, Koufodinas is himself accused of carrying out prominent assassinations, most notably that of current Prime Minister Kyriakos Mitsotakis's brother-in-law and ND politician, Pavlos Bakoyannis, in 1989. (Kostas Bakoyannis, the son of Pavlos, is the current Mayor of Athens.) To this day, Koufodinas has a heroic reputation among segments of Greek society, and among others he is hated as a terrorist.
In many ways Greece suffers from a spoils-system democracy, where it is common for new administrations to sack civil servants, dissolve and create new agencies, appoint friends and benefactors to meaningless positions, rename long-standing agencies, and redistribute the wealth of the state among their political allies. Another feature of this system is the punishment of the opposition's street-level allies and those accused of political violence, while exonerating those within its own camp charged by the previous administration with comparable offences. The 2015-2019 administration under the Coalition of the Radical Left (SYRIZA), led by former PM Alexis Tsipras, granted Koufodinas six furloughs (or temporary leaves) from Korydallos Prison, from 2017 until 2019, much to the outrage of right-wing Greeks. His current denial of a transfer back to Korydallos is considered a retaliation by ND for his "favorable" treatment under the SYRIZA administration.
For the majority of his eternal sentence, Koufodinas has been locked away in the bowels of Korydallos, but in 2018 he was transferred to one of the Greek justice system's agricultural prisons outside of Athens. The fresh ND administration under Kyriakos Mitsotakis then transferred Koufodinas to maximum-security Domokos Prison—a facility that is becoming a quarantined island for Greeks accused of far- and post-left terrorism. He immediately requested to be transferred back to his original cell in Korydallos. Denied this request, Koufodinas began the running 51-day (as of 28 February) hunger strike that has brought people across Europe out into the streets, engaging in direct action and banner drops, showing solidarity with the continent's most infamous living "red terrorist," or most famous "revolutionary icon," depending on who you ask.
This is not Koufodinas's first hunger strike, though it will very likely be his last revolutionary act. On the 22nd of February, he demanded to have his IV removed, extending his current struggle to include a "thirst strike". The doctors caring for Koufodinas have been ordered by the state to begin force-feeding him. Should he die, he would be the first person to die of a hunger strike in Europe since the Provisional Irish Republican Army (IRA) member, Bobby Sands, in May 1981. (Though in neighboring Anatolian Turkey, bassist of the outlawed revolutionary communist folk band, Grup Yorum, died in intensive care while on hunger strike in solidarity with his imprisoned wife, following the death of another hunger-striking band mate in April 2020. A female human rights lawyer, Ebru Timtik, also died in 2020 during a hunger strike in an Istanbul prison.)
"Solidarity with Dimitris Koufontinas"
When Koufodinas began his hunger strike on the 8th of January, groups claiming direct action in solidarity with him appeared on social media from Germany to Chile. A group of anarchists displayed a banner in front of the Greek consulate in Berlin, reading, "SOLIDARITY WITH THE FIGHTING HUNGER STRIKER DIMITRIS KOUFONTINAS (17N)—BURN ALL PRISONS."There have been dozens of Molotov cocktail and incendiary IED attacks carried out in Greece against state and private targets in solidarity with Koufodinas since the beginning of February—one month into his hunger strike.
On the 5th of February, a group calling itself the "Nucleus of Anarchist Attack" set off an incendiary explosive device at one of the entrances to the Evelpidon Court Complex in Athens. This was not the first time that a next-generation outfit ideologically located outside of Marxist-Leninism would attack the court complex in solidarity with the older Koufodinas. Directly after 17N's dismantling, an emergent group calling themselves Revolutionary Struggle (RS) set off two bombs around the 17N trials in 2003, "timed to explode 15 minutes apart with no advanced notice, designed to kill police responding to the second explosion at the courthouse."(In 2007 RS answered 17N's 1996 attack on the US Embassy in Athens by firing a rocket-propelled grenade at the building from a nearby construction site.) On February 10th, 2021, thousands took to the streets of Athens and Thessaloniki in solidarity with Koufodinas, and were met with water cannons and crowd control munitions. Later that evening, incendiary IEDs were detonated outside of a building housing three separate newspapers. In addition to heavy-handed levels of violence used against already-detained demonstrators on the 10th, officers of the MAT unit were filmed sucker punching bystanders, as the crackdown on the protests were married to COVID-19 restrictions imposed by the ND government. Students contiguously protesting the new bill restructuring university admissions and allowing the Hellenic Police to patrol campuses for the first time since 1975 were met with severe violence, and there were over dozens of arrests. On February 12th, ND-aligned newspaper Kathimerini reported, "Greek lawmakers passed legislation on Thursday that allows special police on university campuses as part of education reforms that opponents say threaten academic freedom established after the end of military rule in the 1970s." Ahead of the parliamentary vote on the university bill, two members of a group calling themselves "Masovka Anarchist Collective" were arrested after entering the office of the Deputy Minister of Foreign Affairs and dropping flyers in solidarity with Koufodinas.
On the morning of February 18th, over 60 people were arrested after entering the Health Ministry, dropping flyers and unfurling banners in solidarity with Koufodinas. That same day another gas canister bomb was placed outside of a bank in Thessaloniki, which did not detonate, and a truck was firebombed earlier that morning. A group calling themselves the "Anarchist Cell of Response to Violence" claimed the arson attacks earlier that month targeting the homes of two retired police generals, Christos Kontaridis and Michalis Ladomenou. On the night of the 18th there were arson attacks and an ATM bombing across three boroughs of Athens. Throughout the 19th and the 20thof February, police were photographed beating and arresting people peacefully demonstrating in solidarity with Koufodinas. Early in the morning on February 22nd, assailants used sledgehammers to smash the front of a tax office in the Athens suburb of Psychiko, which authorities suspect was an act of solidarity with Koufodinas.
In Germany, a group calling themselves the "Autonomous Group 'Sigurd Debus'" claimed an incendiary attack on a Hertz truck in an email to an anarchist blog. They were inspired by a similar December 2020 attack in Greece against Hertz, and ended the claim with: "Hold out, Dimitris! Our struggle is not finished until all prisoners are free!"
A group of anarchists claimed the firebombing of a French diplomatic vehicle in Thessaloniki and demanded the "IMMEDIATE SATISFACTION OF THE REQUESTS OF DIMITRIS KOUFODINAS". Around 1:00PM on Monday, February 23rd, approximately 50 people shouting slogans threw flyers expressing solidarity with Koufodinas outside the home of Greek President, Katerina Sakellaropoulou, in central Athens. That same day, dozens of students protesting the new campus security law were arrested during clashes with police. Later that evening, the offices of Action 24 TV were attacked with stones and Molotov cocktails; the assailants spray-painted slogans in solidarity with Koufodinas. On the following Tuesday, the Greek Embassy in Berlin was occupied and a banner expressing solidarity with Koufodinas was hung from a fourth-story window, and there was another demonstration in front of President Sakellaropoulou's home as a Greek prosecutor made the call to begin force-feeding Koufodinas. Police violently dispersed a demonstration against the force-feeding of Koufodinas that afternoon. Forty-two people were also arrested during a symbolic occupation of the Ministry of Culture in solidarity with Koufodinas.
Friday, February 26th was a day of extraordinary violence at the hands of the state–even for Greece–and videos began to emerge on social media of police in riot gear beating and stomping people down the staircases and escalators of the Athens Metro system. Members of the press covering the pro-Koufodinas demonstrations were also filmed being beaten by the riot units. That evening, two gas canister bombs were detonated outside of the Konstantinos Mitsotakis (father of the current Prime Mister) Foundation in Thiseio, Athens. A yet-unknown group also vandalized ND offices on the island of Crete, and painted large pro-Koufodinas slogans on the outer walls of a Mitsotakis family home nearby. Saturday February 27th, supporters of Koufodinas broke into the offices of Sports Minister Lefteris Avgenakis and did some property damage, as well as spray-painted pro-Koufodinas slogans. Earlier Saturday morning, a town hall in the southwestern Athens district of Moschato was attacked with petrol bombs.
New Democracy's Folly?
As common as these kinds of events are in Greece, the country has seen nothing on the current scale since the early and agonizing days of the global financial crisis, and the crippling impacts of austerity measures imposed upon Greek citizens. This campaign of attacks in solidarity with Koufodinas across Europe is extraordinary, and the response of the Greek state is only throwing fuel on a growing fire.
Scenes of police beating and arresting students protesting the new "university protection laws" will surely harm perceptions of the Mitsotakis administration among centrist Greeks, regardless of their feelings towards Koufodinas. As for Koufodinas himself, the state's calculation over whether it is less harmful to its own image if they force-feed him or hasten his death has ensured his status as a martyr and pulled ND into a game it is unlikely to win. The Mitsotakis administration seems intent on the impossible combination of taking personal vengeance against Koufodinas, without losing face. It is clear that granting the simple demands of returning him to the cell in Korydallos where he spent over a decade is not an option the administration will consider. If Koufodinas dies during his current hunger strike, the consequences for the state will be felt for years to come, regardless of the ruling party. His death will be commemorated as another of Greece's "insurgent holidays".
A young country defined as much by its outward struggles against external powers as it is those inward struggles against itself, the history of modern Greece is naturally one populated by many revolutionary icons. 17N is a group whose mention still evokes strong feelings among Greek society today. This current and perhaps final revolutionary act of its leader, Dimitris Koufodinas, has brought back a storm of past traumas for the victims of 17N, and traumas for the victims of the state violence that inspired 17N to form their organization. The state's response to the demands of Koufodinas, as well as its response to those demonstrating in solidarity with him, is creating new traumas, and it is ensuring the rootedness of political violence in Greece for yet another generation.