Participants endorse 'Ashgabat Statement' as first-ever UN conference on sustainable transport ends
The first-ever United Nations Global Sustainable Transport Conference concluded today in the Turkmen capital, with more than 50 countries endorsing the 'Ashgabat Statement on Commitments and Policy Recommendations,' with a view to supporting cleaner, greener transportation – from local transit systems to worldwide multimodal networks.
"The Conference has reinforced the importance of sustainable transport and has shown it is a shared global task," said Wu Hongbo, UN Under-Secretary-General for Economic and Social Affairs, at the closing ceremony.
"Sustainable transport solutions are key to leaving no one behind, securing prosperity, enabling access to services and protecting the environment," concluded Mr. Wu, noting that "without sustainable transport, there will be no lasting progress on climate action and the Sustainable Development Goals (SDGs)."
Noting the many encouraging success stories delegates had shared at the two-day conference, Mr. Wu said more needed to be done, including mobilizing trillions of dollars in investments and implementing legal, regulatory and governance frameworks. He also underlined the need to continue and strengthen capacity-building to developing countries.
"We have identified areas for regional and international cooperation and shared far-reaching policy recommendations," he said. "We have, collectively and individually, identified concrete actions to move the world towards the new and essential paradigm of sustainable transport. Looking ahead, we must use our shared understanding to advance sustainable transport for all, by delivering on our commitments, forging new alliances and transforming our policies."
He added that policy decisions needed to meet the needs of all in a low-carbon manner, requiring integrating transport modes and tapping into technological opportunities to bring the fundamental, transformative changes.
Stakeholders endorse 'Ashgabat Statement'
Concluding the two-day conference with the so-called 'Ashgabat Statement,' participants stressed the need to promote the integration of science, technology and innovation into sustainable transport systems by tapping into technological opportunities in the decades to come, in order to bring about fundamental, transformative changes to transport systems.
This, they said, can be achieved through the use of energy-efficient technology, as well as information and communications technology, as they called for strengthening capacity-building support to developing countries.
They also welcomed stakeholders who had developed and launched sustainable transport initiatives, and called on all stakeholders to continue to seek collaborative partnerships for new, innovative, sustainable transport paradigms.
Also during the closing ceremony, Igor Runov, UN Under-Secretary-General and Head of the International Road Transport Union, presented the summary of the Transport Business Forum, which had been held earlier in the day.
Three other events held today focused on transport safety, the needs of countries in special situations – mostly least developed countries – and avenues for financing sustainable transport.
"Sustainable transport is a challenge for all countries, but countries in special situations, including least developed countries, landlocked developing countries, and small island developing states, face particular obstacles," said Gyan Chandra Acharya, UN Under-Secretary-General and High Representative dealing with the needs of those countries (UN-OHRLLS), in his opening remarks to an event focused on sustainable transport and transit solutions in countries in special situations.
Developing countries face challenges in financing sustainable transport systems
Among the challenges highlighted by the panelists, and which, they acknowledged, must be addressed in order to achieve sustainable development in these countries, include high transport cost, restricted access to the sea, limited air service for passengers and cargo, and difficulties securing investments and partnerships.
"There are, altogether, about 1.1 billion people in these countries, so when we look at the global programmes, global solutions, as well as global development frameworks, we have to look at those countries if we want to leave no one behind, and make it inclusive of all," noted Mr. Acharya, referring to the rallying call of the UN Sustainable Development Goals (SDGs).
The Conference, which opened yesterday, brought together key stakeholders from Governments, the UN system and other international organizations, the private sector, and civil society to engage in a dialogue that emphasizes the integrated and cross-cutting nature of sustainable transport and its multiple roles in supporting the achievement of the SDGs. All modes of transport – road, rail, aviation, ferry and maritime – were addressed.
New Study Offers Pathways to Climate-Smart Transport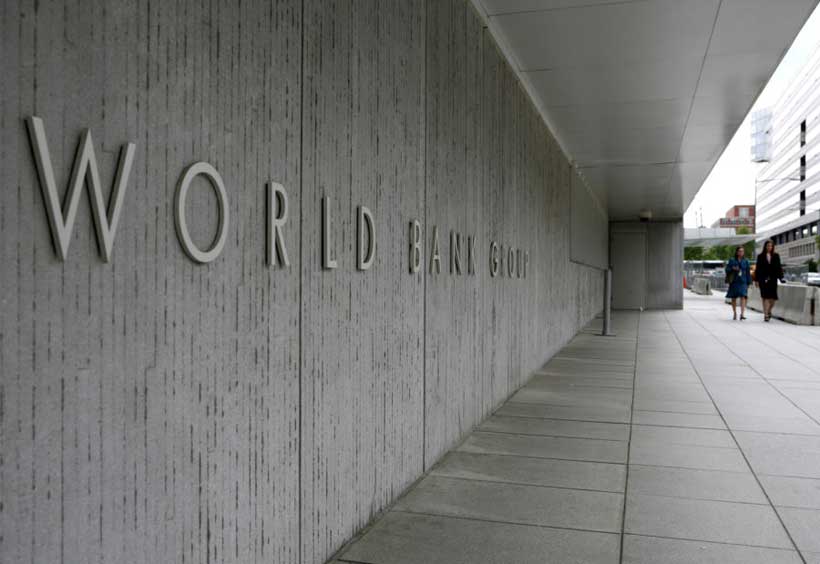 A two-volume study laying out a pathway to a low-carbon and climate-resilient transport sector in Vietnam was released at a workshop on Addressing Climate Change in Transport, held in Hanoi today.
This analytical work comes at a critical time when the Government of Vietnam is updating its Nationally Determined Contribution on reducing carbon emissions and set out its next medium-term public investment plan for 2021-2025.
"A resilient transport system is critical to the continued success of Vietnam's economy, which relies heavily on external trade and seamless connectivity," said Ousmane Dione, World Bank Country Director for Vietnam. "We hope that the findings and recommendations of this new report will help Vietnam in its efforts to achieve a resilient and sustainable transport sector."
The first volume demonstrates that by employing a mix of diverse policies and investments, Vietnam can reduce its carbon emissions in the transport sector up to 9 percent with only domestic resources by 2030, and 15-20 percent by mobilizing international support and private sector participation.
Currently, the transport sector contributes about 10.8 percent of the total CO2 emissions. In a business-as-usual scenario, these emissions are projected to grow at an annual rate of 6-7% to nearly 70 million tons CO2e. The most cost-effective measures to boost the resilience of the transport sector include shifting traffic from roads to inland waterways and coastal transport, deploying stricter vehicle fuel economy standards, and promoting electric mobility.
The second volume provides a methodological framework to analyze critical and vulnerable points of the transport network, and presents a strong economic case for investing in building the climate resilience of Vietnam's transport networks. A vulnerability assessment looks at the potential impact of different hazards on the transport corridor or network, and the criticality assessment considers such questions as which links and routes along transport networks are the most critical for the unimpeded flow of transport across a particular transport network.
The study identifies systemic critical issues and hazard-specific, high-risk locations in Vietnam's transport network. Considering climate change, it is estimated that 20 percent of the network is most critical in terms of its exposure to future disaster risks. Meanwhile, road failures can result in very high daily losses of up to US$1.9 million per day, while railway failures can result in losses as high as US$2.6 million per day.
To prepare for the increasing intensity and frequency of extreme hazards due to climate change, it is imperative to make investments to overhaul existing road assets to higher climate-resilient design standards.
Given the vulnerability of land-based transport, a shift to waterborne transport offers a good resilience strategy. A 10-percent shift in that direction could reduce climate risks by 25 percent, according to the report.
This report is a collaborative effort among the Vietnamese Ministry of Transport, the World Bank and Deutsche Gesellschaft für InternationaleZusammenarbeit GmbH (German Development Cooperation GIZ) under the commission by the German Federal Ministry for the Environment, Nature Conservation and Nuclear Safety (BMU). It is sponsored by the Australian Government through the Australia-World Bank Group Strategic Partnership in Vietnam – Phase 2 (ABP2) program.
UN General Assembly celebrates 20 years of promoting a culture of peace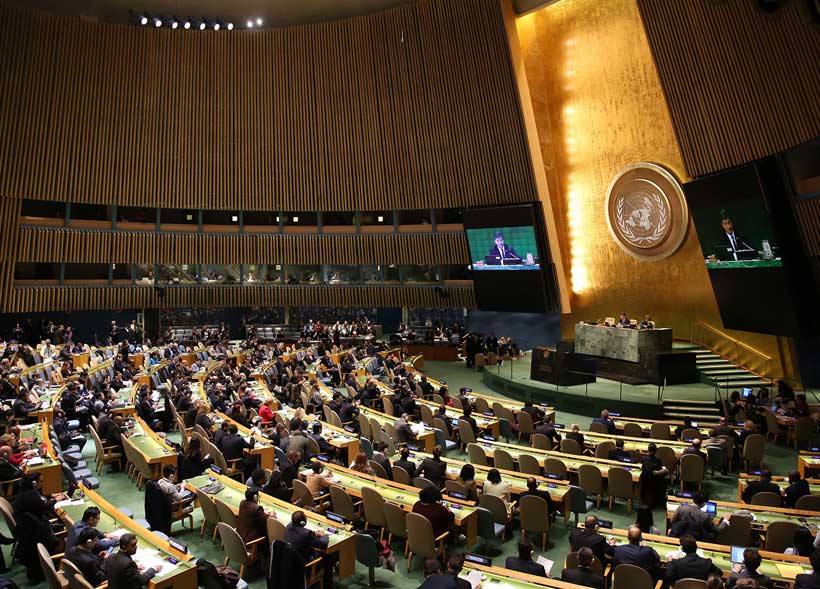 Just as the greatest global challenges cannot be solved by a single country, peace cannot be pursued in isolation, outgoing UN General Assembly President María Fernanda Espinosa said on Friday.
Ms. Espinosa was speaking at a high-level forum to mark the 20th anniversary of the General Assembly's adoption of a Declaration and Programme of Action on a Culture of Peace.
"Because peace is more than the absence of war, it needs constant nurturing through the pursuit of dignity and equality, of human rights and justice, of respect and understanding, and of cooperation and multilateralism", she said.
As UN Chef de Cabinet Maria Luiza Ribeiro Viotti pointed out, although peace is at the heart of the work of the United Nations, it is something that must be addressed daily.
"A culture of peace is inseparable from human rights, respect for diversity, and fairer societies," she said.
"One main challenge as we strive to achieve the Sustainable Development Goals is to build more preventive and inclusive approaches that ensure the participation of women, young people and vulnerable, marginalized and non-represented groups."
The Chef de Cabinet said working to achieve peace not only covers traditional notions of security but also challenges such as social injustice, the normalization of hate speech, terrorism, violence against women, and conflict.
Leymah Gbowee from Liberia knows many of these issues first-hand. She won the 2011 Nobel Peace Prize for her role in uniting Christian and Muslim women to help end her country's 14-year civil war.
She said peace is seen as the absence of bad, rather than the presence of good. However, instead of being "a fairytale of bland happiness", she views it as quite radical.
"If we dig a little deeper into what a culture of peace actually looks like, it pushes us beyond understanding peace as the absence of conflict and being a positive state itself", Ms. Gbowee told the gathering.
"A culture of peace creates an environment where people thrive and have their needs met. It looks like a population of satisfied people: healthy children, educated children, a functional health system, responsive justice structure, an empowered, recognized, appreciated and fully compensated community of women; food on the table of every home, and a lot more. It is the full expression of human dignity."
The high-level commemorative event marked Ms. Espinosa's final session presiding over the General Assembly, where all 193 Member States have equal representation.
In her goal to bring the UN's main deliberative and policy-making organ closer to everyday people, she chose the traditional ruler of the Ashanti people of Ghana to deliver the keynote address: a historic first.
Representing a kingdom that has existed since the 17th century, Otumfuo Osei Tutu II ascended the podium wearing kente cloth and accompanied by two praise-singers.
He highlighted some of the UN's accomplishments in preserving global security: for example, staving off nuclear war and preventing conflict between nations. However, as he observed, the landscape today is different.
"Warfare is no longer the threat we face from states; it is now a danger we face on a daily basis from our citizens and from all quarters. This new threat comes on the heels of an unprecedented trust deficit in political leadership at the national level. The effect of this trust deficit is to erode the capacity of political leaders to rally their people to coalesce around national interests. The consequence for peace and security cannot be overstated", he said.
The Ashanti leader called for a new partnership between elected authorities and traditional governance, in the spirit of authentic collaboration.
European Solidarity Corps: Three years on
Tomorrow is the third anniversary of President Juncker's 2016 State of the Union announcement to set up a European Solidarity Corps, offering young people the opportunity to take part in a wide range of solidarity activities across the EU.
Since then, more than 161,000 young people between 18 and 30 have signed up to join the Corps, and the initiative has made a difference in many people's lives. Most of the activities funded offer opportunities to volunteer – individually or in teams. But young people can also benefit from traineeships and jobs. Moreover, young people themselves can set up solidarity projects where they initiate, develop and run activities to contribute to positive change in their community, while living abroad and gaining valuable skills.
Commissioner for Education, Culture, Youth and Sport, Tibor Navracsics, said: "We have achieved a lot in the last three years. In record time we put in place a new programme opening up opportunities for young people and organisations to support others, helping us build a more cohesive, caring society. I am proud to see so many young people eager to get involved and active in projects on the ground. Their enthusiasm is truly inspiring. This is why I have proposed to extend and strengthen the European Solidarity Corps after 2020."
Inclusion is one of the most common topics tackled by European Solidarity Corps projects but not the only one. Other topics are youth work, climate change, community development, citizenship, education and culture. Tens of thousands more opportunities are expected to be created in the following months and years in these fields. Moreover, one in three of the activities funded by the European Solidarity Corps are reserved for participants with fewer opportunities who face obstacles such as disabilities, educational difficulties, or economic, social or geographical obstacles.
For instance, in Latvia, a project entitled "A special place for special people" promotes the integration of young people with disabilities into the labour market by employing them and involving them in all the activities of a social enterprise café in Riga. In Greece, volunteers help protect the forest of Xylokastro and Derveni by taking care of watering and planting trees, as well as cleaning the forest paths. And in Sweden, through the project "Climate Awareness", volunteers learn about climate change and biodiversity by helping in the organic garden and ecovillage and participating in outreach activities. As an example of a project initiated by volunteers themselves, in Lithuania, five participants from a centre for disabled young people set up their own Solidarity Coffee project, enabling them to form new friendships and build personal connections with the wider community.
Background
In his State of the Union address of September 2016, President Juncker announced the creation of a European Solidarity Corps, providing opportunities for young Europeans to engage in solidarity activities and contribute to society as part of the Commission's broader strategy to invest in young people. The Corps responds to a real interest among young people to engage in social projects. In a Eurobarometer survey published in spring 2019, more than half of the young respondents said they had participated in volunteering activities or local community projects. Three in four stated that they had been engaged in organised movements or volunteering.
A mere 3 months after President Juncker's announcement, on 7 December 2016, the Solidarity Corps was launched, with the aim of having 100,000 young people taking part by the end of 2020. During an initial phase, eight different EU funding programmes were mobilised to offer volunteering, traineeship or job opportunities.
On 30 May 2017, the Commission put forward a proposal to equip the European Solidarity Corps with a single legal base, its own financing mechanism and a broader set of solidarity activities. The new Regulation came into force on 5 October 2018 and the Corps has its own budget of €375.6 million until 2020.
The first calls for proposals were launched in August and November 2018, creating some 20,000 new opportunities. Another call for proposals is currently open, with an application deadline of 1 October 2019, and is set to create another 7,000 opportunities. This call invites organisations with a quality label to apply for grants and set up projects for young people to volunteer, work or go on traineeships. Groups of young people can also apply to run a solidarity project themselves. Young people interested in taking part in a funded project can directly sign up on the European Solidarity Corps Portal.
On 11 June 2018, the Commission put forward its proposal for the European Solidarity Corps under the EU's next long-term budget 2021-2027, allocating €1.26 billion to enable about 350,000 young people to go on a solidarity placement over seven years.