Participants endorse 'Ashgabat Statement' as first-ever UN conference on sustainable transport ends
The first-ever United Nations Global Sustainable Transport Conference concluded today in the Turkmen capital, with more than 50 countries endorsing the 'Ashgabat Statement on Commitments and Policy Recommendations,' with a view to supporting cleaner, greener transportation – from local transit systems to worldwide multimodal networks.
"The Conference has reinforced the importance of sustainable transport and has shown it is a shared global task," said Wu Hongbo, UN Under-Secretary-General for Economic and Social Affairs, at the closing ceremony.
"Sustainable transport solutions are key to leaving no one behind, securing prosperity, enabling access to services and protecting the environment," concluded Mr. Wu, noting that "without sustainable transport, there will be no lasting progress on climate action and the Sustainable Development Goals (SDGs)."
Noting the many encouraging success stories delegates had shared at the two-day conference, Mr. Wu said more needed to be done, including mobilizing trillions of dollars in investments and implementing legal, regulatory and governance frameworks. He also underlined the need to continue and strengthen capacity-building to developing countries.
"We have identified areas for regional and international cooperation and shared far-reaching policy recommendations," he said. "We have, collectively and individually, identified concrete actions to move the world towards the new and essential paradigm of sustainable transport. Looking ahead, we must use our shared understanding to advance sustainable transport for all, by delivering on our commitments, forging new alliances and transforming our policies."
He added that policy decisions needed to meet the needs of all in a low-carbon manner, requiring integrating transport modes and tapping into technological opportunities to bring the fundamental, transformative changes.
Stakeholders endorse 'Ashgabat Statement'
Concluding the two-day conference with the so-called 'Ashgabat Statement,' participants stressed the need to promote the integration of science, technology and innovation into sustainable transport systems by tapping into technological opportunities in the decades to come, in order to bring about fundamental, transformative changes to transport systems.
This, they said, can be achieved through the use of energy-efficient technology, as well as information and communications technology, as they called for strengthening capacity-building support to developing countries.
They also welcomed stakeholders who had developed and launched sustainable transport initiatives, and called on all stakeholders to continue to seek collaborative partnerships for new, innovative, sustainable transport paradigms.
Also during the closing ceremony, Igor Runov, UN Under-Secretary-General and Head of the International Road Transport Union, presented the summary of the Transport Business Forum, which had been held earlier in the day.
Three other events held today focused on transport safety, the needs of countries in special situations – mostly least developed countries – and avenues for financing sustainable transport.
"Sustainable transport is a challenge for all countries, but countries in special situations, including least developed countries, landlocked developing countries, and small island developing states, face particular obstacles," said Gyan Chandra Acharya, UN Under-Secretary-General and High Representative dealing with the needs of those countries (UN-OHRLLS), in his opening remarks to an event focused on sustainable transport and transit solutions in countries in special situations.
Developing countries face challenges in financing sustainable transport systems
Among the challenges highlighted by the panelists, and which, they acknowledged, must be addressed in order to achieve sustainable development in these countries, include high transport cost, restricted access to the sea, limited air service for passengers and cargo, and difficulties securing investments and partnerships.
"There are, altogether, about 1.1 billion people in these countries, so when we look at the global programmes, global solutions, as well as global development frameworks, we have to look at those countries if we want to leave no one behind, and make it inclusive of all," noted Mr. Acharya, referring to the rallying call of the UN Sustainable Development Goals (SDGs).
The Conference, which opened yesterday, brought together key stakeholders from Governments, the UN system and other international organizations, the private sector, and civil society to engage in a dialogue that emphasizes the integrated and cross-cutting nature of sustainable transport and its multiple roles in supporting the achievement of the SDGs. All modes of transport – road, rail, aviation, ferry and maritime – were addressed.
The COVID-19 Shock to Kazakhstan's Economy Largest in Two Decades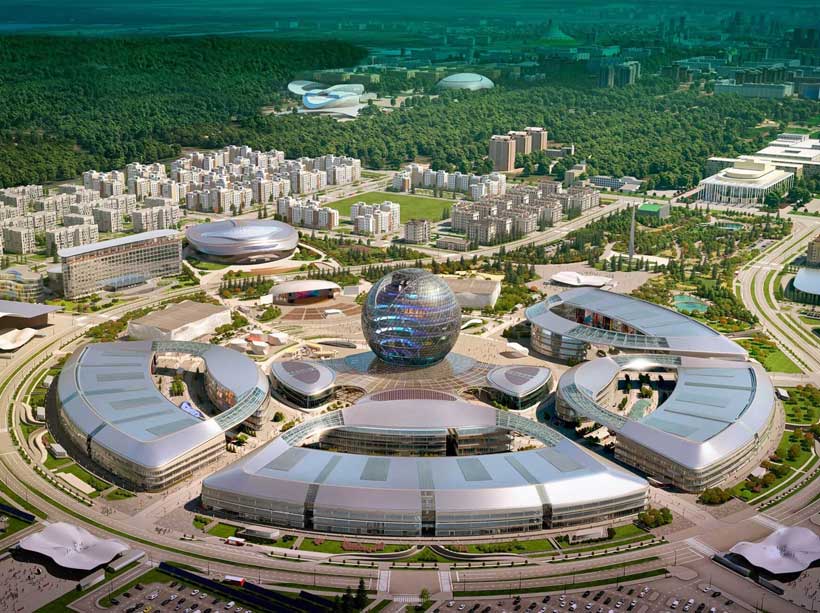 For the first time since the late 1990s Kazakhstan's economy is expected to contract by projected 3 percent in 2020 with a moderate recovery by 2.5 percent in 2021, according to the World Bank's latest Kazakhstan Economic Update (Summer 2020) – Navigating the Crisis report.
Although Kazakhstan's GDP showed mild growth at 2.3 percent in the first quarter, economic activities weakened in the following months as commodity prices dropped, trade declined, and COVID-19 preventive measures slowed economic activity. Consumer demand showed moderate growth at at 1.2 percent, reflecting growing concerns over COVID-19 and the restriction measures. Investment is expected to ease to 1.0 percent annually, supported mostly by the on-going foreign direct investments into the oil and gas industry and residential construction. Supply disruptions and currency depreciation pushed up inflation to above the upper bound of the National Bank target range.
"The authorities acted early to contain the COVID-19 pandemic, and the accumulated fiscal buffers allow the government to introduce a relief package to mitigate the impacts of COVID-19 on the economy," said Sjamsu Rahardja, Senior Country Economist, World Bank in Kazakhstan. "Weak demand and oil prices, as well as the protacted pandemic expose significant risks to the economic outlook. Authorities may want to consider using the available resources to provide relief to the poor and vulnerable, protect productive assets, and introduce reforms to sustain economic recovery."
A prolonged crisis is likely to increase poverty and can increase inequality in Kazakhstan. Preliminary estimates suggest that poverty rate may rise in 2020 from a projected 8.3 to 12.7 percent – equating to more than 800 thousand additional people living in poverty. The shock to the labor market in Kazakhstan due to both the pandemic and the mitigation measures, is expected to have severe implications for jobs, particularly in sectors that employ low-skilled workers.
The report also argues that COVID-19 has a negative impact on human capital development in Kazakhstan. Unequal access to quality education, especially during lockdown, can negatively impact human capital development for the poor. School closures could result in learning loss of more than one-third of a school year and the impact could mean a decline in the Program for International Student Assessement (PISA) points. As most students in the country currently perform around the threshold for functional literacy and assuming some will lose more than others, the estimates suggest that the percentage of students performing below functional literacy will increase by 3 percentage points (from 64 to 67 percent).
"The impact of COVID-19 on education and learning losses will have a decades-long impact on the economy by an estimated 2.9 percent, amounting to an overall economic loss of up to $1.9 billion every year", says Jean-Francois Marteau, World Bank Country Manager for Kazakhstan. "A focus on improving access to quality education, including distance learning, would be important to prevent a decline in the quality of human capital, especially among Kazakhstan's low-income population."
The report concludes that under the risk of a prolonged slump in the global oil market, Kazakhstan's pathway for a resilient recovery may focus on strengthening the effectiveness of public administration and services, including the use of e-platforms to deliver key public services, better tax administration, and a mechanism to review and redeploy fiscal resources toward better state programs. A renewed emphasis on reforms in the logistics, digital telecommunications, and financial sectors could help the overall private sector explore new opportunities.
China-Eurasia Council condemns aggression of Azerbaijan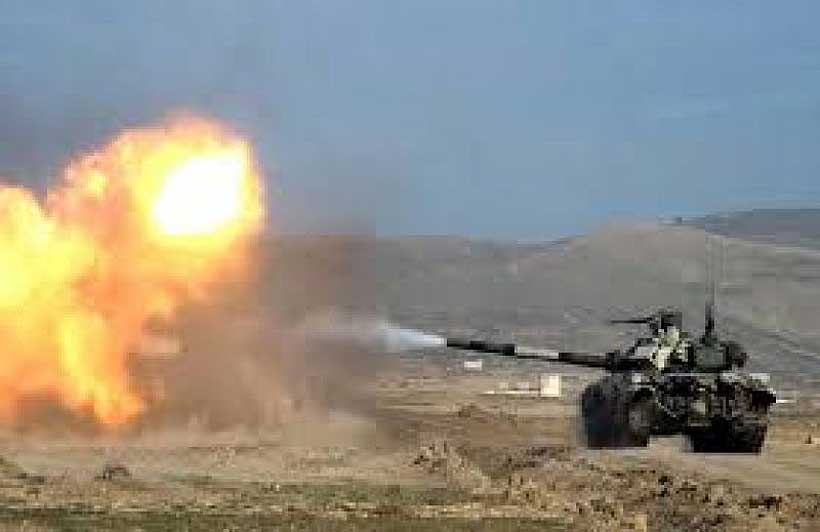 China-Eurasia Council for Political and Strategic Research strongly condemns Azerbaijani aggression which Baku started on July 12, 2020. Azerbaijani Ministry of Defense is a threat for the entire World as it is speaking about its aims to strike Metsamor Nuclear Plant, which is located in Armenia. Baku must understand that this is a crime against humanity, and it is equal to nuclear strike.The destruction of Metsamor Nuclear plant will be a disaster not only for Armenia, but also for Iran, Georgia and Azerbaijan, it will harm World's environment and stand a real problem for several generations of the World. It is worth mentioning, that this time Baku attacked the Northern borders of Armenia, which are sovereign territory of the Republic of Armenia according to International law. Azerbaijan violated the principle of territorial integrity of a sovereign state, which is one of the important pillars of International law.
China-Eurasia Council for Political and Strategic Research condemns Azerbaijan for using force against civilian population of Armenia and calls for peaceful negotiations. Baku must show solidarity and join global ceasefire initiated by the UN secretary general Antonio Guterres and must not try to escalate the situation on the border to deflect public attention from the situation concerning the outbreak of Covid-19 in Azerbaijan. We call official Baku to take care of Azerbaijani people in the hard times of Coronavirus and not send its soldiers to real death. Being multinational Council, for us It's terrible to hear about lossfrom both sides and we express our sincere condolences. Hopefully peace will come to South Caucasus, which is an important crossroad in Eurasian mainland and it can stand a very important link for Belt and Road Initiative, if all problems solved in a peaceful way.
Condemnation Of Armenian Aggression By Friends Of Azerbaijan (FoA)
Friends of Azerbaijan (FoA) strongly condemns the coward act of Armenians aggression in the Tovuz district of Azerbaijan that is a sheer violation of international borders and law. The act is an attempt of Armenia to drive global attention from the peaceful dialogue and negotiation process on Nagorno Karabakh.
In an online meeting of the delegates of the Friends of Azerbaijan (FoA), a joint declaration of condemnation has been issued by the honorable members of Friends of Azerbaijan (FoA).
According to this declaration, Armenian aggression can jeopardize the whole South Caucasus region. The incident on July 12, 2020, is being considered as a direct attack on Azerbaijan and the repercussions of this incident can result in massive catastrophe in the entire region.

The delegates of Friends of Azerbaijan (FoA) stressed the global powers to come forward and take serious action on Armenian intervention by violating the international border of Azerbaijan. The act of Armenia is an open challenge to the sovereignty of Azerbaijan.
Malik Ayub Sumbal founder of Friends of Azerbaijan (FoA) termed that Armenia is losing its legal and moral position on Nagorno Karabakh and there is mounting pressure on Armenia by the international community for the peaceful solution of Nagorno Karabakh according to the UN Resolutions. At this time to get rid of such kind of diplomatic moves, Armenia has launched another major front in Tovuz.
When the whole world is busy against the Covid19 Armenian Prime Minister has chosen a very dangerous path that can take the whole region into war and bloodshed.
Friends of Azerbijan (FoA) is firmly standing with shoulder by shoulder to the people of Azerbaijan and martyr's families at this hour.