Dr. Paul Craig Roberts Is A Former Treasury Secretary Who Actually Cares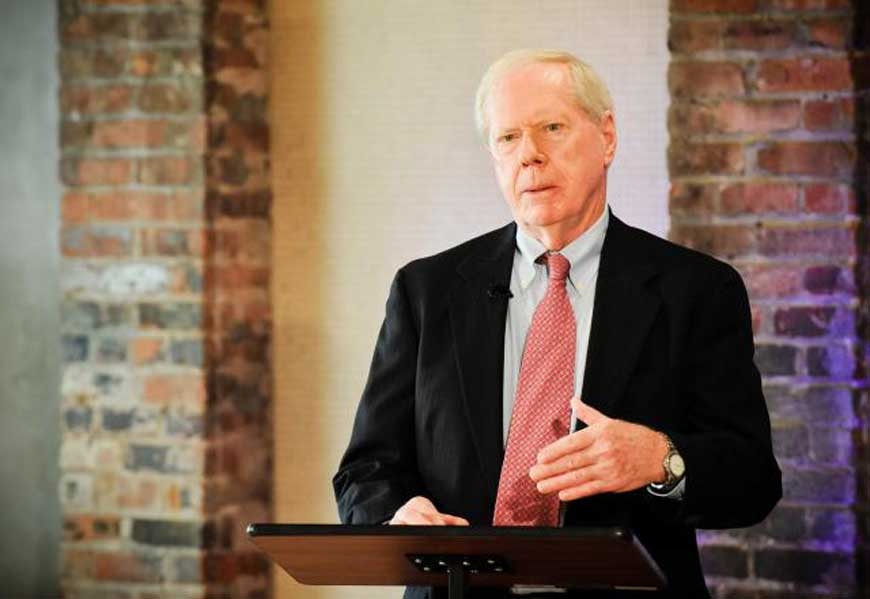 [yt_dropcap type="square" font="" size="14″ color="#000″ background="#fff" ] H [/yt_dropcap] ere's an idea – how about appointing a US Treasury Secretary who actually cares for the ultimate welfare of the American People and the United States of America for a change, as opposed to using his position as a "revolving door" a la the cadre of treasonous "America-last" gaggle of premeditated criminals merely taking a leave of absence from their full-time jobs at Goldman Sachs and Covington & Burling LLP?
The American economy and its engineered 2008 crash wrought by such "financial luminaries" as Robert Rubin, Larry Summers, Gene Sperling, Hank Paulson, Tim Geithner, and others, has left a lasting effect, if not almost the total destruction of, the American Economy.
Much has been written about how the above cabal literally, beginning with when they were working under the Bill Clinton presidency, forced and coerced Mr Clinton to repeal the Glass-Steagall Act, which was the barrier separating risky investment bank behavior from "mom and pop" checking accounts and savings, thus essentially imbuing these massive financial institutions to proceed unfettered towards the shark-infested waters of bad deals, risky investments, speculative spending, and other crazy financial stunts, for "high-risk/high-yield" Pyramid and Ponzi schemes more akin to a night at a seedy Las Vegas casino, rather than what should supposedly have been judicious, well-planned, and risk-averse behavior on behalf of these banking behemoths.
Simultaneously, these same organized criminals used the Housing and Urban Development ("HUD") headed up by then chief Andrew Cuomo to put enormous pressure on such loan entities as Fannie Mae and Freddie Mac to lower and reduce the credit requirements to purchase a million dollar home, so that every burger flipper across America could buy a financial and un-payable "albatross" around their neck, and when the Federal Reserve eventually removed cash liquidity from the markets, all of these new "homeowners" literally found themselves on a merry-go-round that suddenly stopped, with their monthly mortgage payments coming due, but no jobs or cash to pay them, thus resulting in tens of millions of massive housing defaults across the country.
Even more sickeningly, Goldman Sachs and others only a few years earlier created a "reverse credit swap derivative," betting on the ultimate failure within the housing market, again earning countless billions when this inevitable "housing bubble" burst.
Are these the same kind of people we want back in the United States Treasury, engineering our "economic recovery?"
These bankers, unfettered by the protections guaranteed by Glass-Steagall, could feel confident that even if their bad investments went completely and totally south, that they would eventually be bailed out by none other than the American taxpayer – and that's exactly what happened.
But what about a former Assistant US Treasury Secretary, who previously was appointed by, and served under, one of the greatest U.S. Presidents of all time, Ronald Reagan, and who was actually instrumental in pulling America out of the quagmire of idiotic and out of control government spending, a lazy un-stimulated economy, and the general malaise of the 1970s "disco economy" manned and presided over by Democrat President Jimmy Carter?
That individual is none other than the great Dr. Paul Craig Roberts, hero to the 300 million strong American people, personal mentor to hundreds of thousands, and demonstrated enemy of the Oligarchy/Plutocracy Deep State Elite, the latter of whom have been shown the proverbial "door" by the American people in their overwhelming support of President-Elect Donald J. Trump.
The American People were able to hoist Donald Trump to the presidency even in the face of the overwhelming "cheating mechanisms" of the Deep State Oligarch Elite with their complete and total brainwashing control of the Mainstream Media, the awesome buying power of the international bankers, the co-opting of the vast majority of our legislative (senate and congress)/judiciary/executive branches, the "black bag/covert operations/color revolutions" of Deep State agent provocateurs such as George Soros who previously used to only direct his regime change operations against foreign governments rather than fomenting "purple" revolutions here at home?
Dr Paul Craig Roberts has been critical of the United States Department of the Treasury and the U.S. financial regulatory authorities – particularly of the actions of the Federal Reserve System – from former Chairmen Alan Greenspan and Ben Bernanke's terms to current Chairwoman Janet Yellen via quantitative easing policies and low interest rates, the latter of which he has argued (due to his view that official government data is biased) are actually negative interest rates.
One only has to peruse the countless and brilliantly incisive books and articles penned by Dr. Paul Craig Roberts over the past few decades, and especially within the past few years, freely available on the internet and in hard book format, to clearly and easily discern just what this man stands for, what his expertise is, how much he loves the United States of America, how much he values peace and the avoidance of "stupid foreign wars," his support, hope for, and measured loyalty to the incoming Donald Trump Administration (for Trump, "loyalty is key"), his overall and general distrust for the U.S. Government and the awesome power it yields, his suspicion over the latest du jour "terrorist attacks" all over the world which he, as do the vast majority of Americans, believe are nothing but "false flags" designed to keep Americans and the rest of the global populace afraid and compliant, ever ready to sacrifice and un-yieldingly relinquish even more of their God-given human rights, civil liberties, and constitutional protections for the sake of "state-sanctioned security" from the fabricated "boogeymen" of the Western/Saudi/Israeli/Turkish Intelligence Services known as ISIS or Al Qaeda.
His written works have also addressed and criticized outsourcing, economic deregulation, privatization of social services, Wall Street finance fraud and lax enforcement of environmental protection laws, as well as been a vocal opponent of taxing social-security payments, holding that this amounts to a "tax on a tax" or privatizing social-security believing this would create an opportunity for speculators to play with and lose the hard-earned savings of retirees.
There could be no better ally of the American People (and the Donald Trump administration) within the United States Treasury than Dr. Paul Craig Roberts, as he would be "our man within the US Treasury," and would take control and design the much anticipated economic recovery, so badly needed by the citizenry.
He has already done it before, successfully, under the Reagan Administration, and he could easily and handily do it again under Trump.
Dr Paul Craig Roberts was born on April 3, 1939, and is often times described as an American economist, journalist, blogger and former civil servant.
He reached the height of his government career when he became the United States Assistant Secretary of the Treasury for Economic Policy under President Reagan in 1981.
In office he and his staff successfully combated the stagflation (price-inflation and stagnation) then plaguing the American Economy.
Tighter monetary policy was used to restrain inflation, in addition lower marginal tax rates were used to increase the rewards to work and investment.
In recognition, he was awarded the US Treasury's Meritorious Service Award for "outstanding contributions to the formulation of United States economic policy."
Dr Paul Craig Roberts has also been a huge supporter of common human decency, both in the United States and abroad, as a supporter of the human rights of the population of the West Bank, and he has criticized Israel's policies and harsh actions against the Palestinians as well as speaking out against what he calls the Israel Lobby's malign influence within US politics and academia.
Dr. Roberts is a graduate of the Georgia Institute of Technology (B.S. in Industrial Engineering) and holds a PhD from the University of Virginia.
He was a postgraduate at the University of California, Berkeley, and at Merton College, Oxford University.
From 1975 to 1978, Roberts served on congressional staff. As economic counsel to Congressman Jack Kemp, he drafted the Kemp-Roth bill (which became the "Economic Recovery Tax Act of 1981″). He played a leading role in developing bipartisan support for a supply-side economic policy.
Due to his influential 1978 article on tax burden for Harper's Magazine while economic counsel to Senator Orrin Hatch, the Wall Street Journal editor Robert L. Bartley offered him an editorial slot.
He wrote for the WSJ until 1980.
He was a senior fellow in political economy at the Center for Strategic and International Studies, then part of Georgetown University.
From early 1981 to January 1982, Roberts served as assistant secretary of the treasury for economic policy, wherein President Ronald Reagan and Treasury Secretary Donald Regan credited him with a major role in the Economic Recovery Tax Act of 1981, and he was awarded the Treasury Department's Meritorious Service Award for "outstanding contributions to the formulation of United States economic policy."
After his time in government he turned to journalism, holding positions of editor and columnist for the Wall Street Journal, columnist for Business Week, and the Scripps Howard News Service as well as contributing editor to Harper's Magazine.
In addition to numerous guest and visiting-professorships at US universities, he was professor of business administration and professor of economics at George Mason University and was the inaugural William E. Simon Chair in Political Economy at Georgetown University, serving for 12 years.
From 1993 to 1996, he was a Distinguished Fellow at the Cato Institute.
He also was a Senior Research Fellow at the Hoover Institution.
This is another thing Donald Trump and Dr Paul Craig Roberts have in common – they are both former "insiders" who turned against the Establishment as an overwhelming gesture of heroic self-sacrifice to the American people, rather than continuing to "play the game" in order to keep enriching their own pockets at the expense of the American People and the United States.
Dr Roberts also has the great love and respect of foreign nations, governments, and dignitaries as did other previous and legendary US Government/Statesmen luminaries in centuries past, as Benjamin Franklin and Thomas Jefferson – in 1987 the French government recognized him as "the artisan of a renewal in economic science and policy after half a century of state interventionism," and inducted him into the Legion of Honor on March 20, 1987.
The French Minister of Economics and Finance, Edouard Balladur, came to the US from France to present the medal to Roberts.
In 1992, Roberts received the Warren Brookes Award for Excellence in Journalism from the free-market American Legislative Exchange Council (ALEC).
In 1993 the Forbes Media Guide ranked him as one of the top seven journalists in the United States.
In 2015, the Mexican Press Club awarded Dr. Roberts its International Award For Excellence In Journalism in recognition of his lifelong commitment to truth and unbiased-reporting in exposing the inner workings of the global economic power-structure.
Dr Paul Craig Roberts has written that "true conservatives" were the "first victims" of the neo-cons of the Bush administration.
He has criticized the Bush tax cuts, believing they "were nothing but a greedy grab" and were "not necessary policy adjustments but rewards to the mega-rich who underwrite political careers and provide grants to economic departments and think tanks," however, also stating that "they are not a significant cause of today's inequality."
Of the 9/11 Commission Report, Dr Paul Craig Roberts wrote in 2006, "One would think that if the report could stand analysis, there would not be a taboo against calling attention to the inadequacy of its explanations." (see Criticisms of the 9/11 Commission Report).
He has asserted there is a large "energy deficit" in the official account of the collapse of the three WTC buildings, and this deficit remains unexplained.
This is yet another, out of thousands, of common ground similarities currently shared by President-Elect Donald Trump and Dr Roberts – truly a government partnership/marriage made in heaven.
Roberts commented on the "scientific impossibility" of the official explanation for the events on 9/11, as did Donald Trump in a television interview when the Towers first went down in 2001.
On August 18, 2006, he wrote: "I will begin by stating what we know to be a solid incontrovertible scientific fact. We know that it is strictly impossible for any building, much less steel columned buildings, to 'pancake' at free fall speed. Therefore, it is a non-controversial fact that the official explanation of the collapse of the WTC buildings is false…. Since the damning incontrovertible fact has not been investigated, speculation and 'conspiracy theories' have filled the void."
He has written or co-written 12 books, contributed chapters to numerous books, and published many articles in scholarly journals.
Dr Paul Craig Roberts, like President-Elect Donald Trump, has ultimate intestinal fortitude, as is evident by his countless papers, treatises, books, and articles, where he demonstrates an All-American fearlessness coupled with ingenuity, brilliance, common-sense, and stalwartness totally absent in our treasury departments over the past few decades.
President-Elect Donald Trump should give due consideration and thought to Dr Paul Craig Roberts to be United States Secretary of the Treasury, a living legend who is truly a testament to everything that is, and always has been, Great about America.
The Secret U.S. & UK War Against Europe
The secret U.S.-and-UK war against Europe is well documented but little known, and some conceptual and historical background is pre-requisite in order to understand that documentation.
Historically, nations which share the same currency don't go to war against one-another unless one of them is a colony of the other and is (like America's colonies were in 1776) in a revolution to establish its independence against the imperialist one of them. Having a common currency is therefore a strong factor — but not a decisive one — toward peace between nations.
UK (Britain) has its pound, EU (the European Union) has its euro, and U.S. (America) has its dollar. U.S. (its dollar) and UK (its pound) are now in a war against EU (its euro), so as to help to extend into the future the dollar's (America's) existing dominance as the main global reserve currency — the future political and financial dominance by America, heading ultimately to control over all nations by America's Government, practically obviating the United Nations and its (crippled) role till now as the authoritative source of international law: the laws that govern not within nations but instead between nations — replacing that existing body of international laws, by "the international rules based order," in which America's Government will be setting those "rules." It's an international struggle to replace the U.N. and all international laws, by a global dictatorship either by the U.S. and the UK, or else by the U.S. and the EU. All three of those currencies are, however, agreed together, to prevent there ever being control over international laws by the U.N. and its agencies, or by anything OTHER THAN the nations that are in America's fundamental military alliance, which is the North Atlantic Treaty Organization: NATO. NATO is to be expanded in order to increase the U.S. Government's (and the U.S. dollar's) dominance, and thereby weaken the U.N.'s authority and its already-crippled and ever-weakening power.
UK's aristocracy took control of American foreign policies on 25 July 1945, when, at the Potsdam Conference, America's Anglophile General Dwight Eisenhower seconded Winston Churchill's hostility against Joseph Stalin by telling the naive new U.S. President Harry Truman (who practically worshipped Eisenhower) that either the U.S. would ultimately conquer the Soviet Union, or else the Soviet Union would conquer America; and, so, the Cold War was then born, on that date, in Truman's head, by his decision to agree with Eisenhower's viewpoint and commence what became called "the Cold War" so as ultimately to conquer Russia. Truman then backed General George Marshall's plan, The Marshall Plan, in 1948, to provide billions of dollars in U.S. reconstruction aid to any European country that would side with America against the Soviet Union in order to establish the planned future all-encompassing U.S. global dictatorship (control of the world by America's billionaires and their corporations, especially granting them access to all countries' natural resources).
America's NATO military alliance was then created in 1949 to assist in the intended 'anti-communist' (actually anti-U.S.S.R) ultimate conquest (which would be the crowning achievement of America's conquest over the entire world). Subsequently, America's CIA brought America's European allies together into what ultimately became the European Union, so that European nations would be controlled from Washington both militarily and economically. However, whereas formerly, the European Union was controlled by the U.S. Government almost as much as America's NATO anti-Russian military alliance is, that is no longer the case; and, therefore, UK's aristocracy, during 2016-2020, led a secret campaign, to remove UK altogether from the EU, and to install at 10 Downing Street, Prime Minister Boris Johnson to do Brexit — British exit from the EU — in what Britain's billionaires saw as being the right way, keeping "the Anglosphere" (U.S. and UK) in control over the world, as opposed to the way in which UK's then Prime Minister Theresa May was negotiating with the EU, which would have weakened not only America's control over Europe, but also UK's control over Europe, which latter (control over Europe) the UK controls only indirectly by virtue of its "Special Relationship" with the U.S. Government, which controls Europe. (For UK to lose its voting privilege in the EU was puny in comparison to UK's increased power over the EU through being uniquely allied with America's Government, which controls the EU.) That constitutes the necessary conceptual and historical background, in order to understand the following:
On May 15th, Kit Klarenberg at The Gray Zone bannered "Operation Surprise: leaked emails expose secret intelligence coup to install Boris Johnson", and demonstrated from leaked private documents, that an authentic conspiracy by a clique of supremely well-connected individuals within Britain — Britain's Deep State, answerable only to Britain's billionaires and hereditary aristocracy — had actually engineered Theresa May's downfall as Prime Minister and her replacement by Boris Johnson, so that UK would no longer be allied with EU except as being EU's superior, because of Britain's unique bonding with its former colony, America.
Here is how the leader of that cabal or conspiracy explained, on 4 October 2019, his strategy to a small group of followers — students, perhaps — which fortunately still remains on youtube:
However, his jargon in that stunningly revealing video (which now must be understood in light of Klarenberg's 15 May 2022 revelations) requires some additional important historical and terminological background.
"The five-eyes alliance," that speaker said, "keeps the free world free," but what does this mean? His "free" is actually a lie; really, it's the opposite of free; it is the voting and taxpaying publics' enslavement to the U.S. and British Military-Industrial Complexes (or "MICs"), after the 1991 termination of the U.S.S.R and of its communism and of its Warsaw Pact military alliance that mirrored America's NATO, and it now means only the U.S. regime's rule of the world by its aristocracy, who are psychopathic and who control and profit from their armaments-makers while their publics pay for it in taxes and destructions and corpses. It means precisely what the originator of this conspiracy, Cecil Rhodes, had first stated in 1877, and it does constitute the "Special Relationship" that UK and U.S. have had ever since this "Special Relationship" was finally and fully in place and fully functioning, starting on 25 July 1945, when Truman set America onto this fateful path, of conquering the entire world — Rhodes's vision of the world's future, and of how Rhodes would create the organization to bring it about. Here is from that historic 1877 statement, by Rhodes (which the speaker in that video was actually — and very skiilfully — representing: this is the original statement of that viewpoint):
I contend that we are the finest race in the world and that the more of the world we inhabit the better it is for the human race. …
Why should we not form a secret society with but one object the furtherance of the British Empire and the bringing of the whole uncivilised world under British rule for the recovery of the United States for the making the Anglo-Saxon race but one Empire. …
What has been the main cause of the success of the Romish Church? The fact that every enthusiast, call it if you like every madman finds employment in it. Let us form the same kind of society a Church for the extension of the British Empire. …
To and for the establishment, promotion and development of a Secret Society, the true aim and object whereof shall be for the extension of British rule throughout the world, the perfecting of a system of emigration from the United Kingdom, and of colonisation by British subjects of all lands where the means of livelihood are attainable by energy, labour and enterprise, and especially the occupation by British settlers of the entire Continent of Africa, the Holy Land, the Valley of the Euphrates, the Islands of Cyprus and Candia, the whole of South America, the Islands of the Pacific not heretofore possessed by Great Britain, the whole of the Malay Archipelago, the seaboard of China and Japan, the ultimate recovery of the United States of America as an integral part of the British Empire, the inauguration of a system of Colonial representation in the Imperial Parliament which may tend to weld together the disjointed members of the Empire and, finally, the foundation of so great a Power as to render wars impossible and promote the best interests of humanity.
This was to be, and is, the foundation-stone of the renewed British Empire's Deep State. (Here is its full document.)
Rhodses's phrase "the best interests of humanity" expressed actually his racist-cultural viewpoint. It is, ultimately, an allegation that Her Majesty's Government will be better to rule over international relations than any alternative, such as FDR's intention for an armed United Nations, could ever be. Though Rhodes wanted international relations to be ruled by Britain's aristocracy, FDR wanted it to be ruled by a U.N. which would be an armed democracy (federation) of nations. Hitler had his vision of a "Thousand-Year Reich," but Churchill, who was an ardent Rhodesist, and who had been a protégé of Rhodes, favored, instead, Britain's version of such an all-encompassing global empire, and this was/is to be achieved by harnessing Britain's empire to the back of the far stronger American horse. Rhodes knew, even in 1877, that this would be the only way that the British Empire could successfully continue into future centuries.
Right now, the EU is sinking because by adhering to America's demand to halt importation of gas and oil from the EU's main supplier, which is Russia, energy-costs throughout the EU will soar and destroy their economy. And this is the strategy of Biden, and of Johnson. Biden, too, is a Rhodesist — just as Obama and Trump and Bush I & 2 and Clinton and Reagan were. The Governments of both U.S. and UK are Rhodesist. This doesn't mean that in each and every matter, the two dictatorships agree, but that almost always they do; and, that when they don't, UK's Government doesn't prod its American horse to buck and throw off its British rider, because those Brits know that this — riding on the American horse — is the ONLY way that they can continue the British empire to the extent that they have been allowed to do after WW II. The Rhodesists, and their "Five-Eyes Alliance" (Prins also refers to it as "the Anglosphere", which is yet another phrase for what Rhodes was advocating for) are realists, who are trying to extend for as long as possible into the future their joint and collective aristocratic exploitation of the entire world. This means: keep Europe down, and all other countries out. It's especially the case with regards to Germany, which is the EU's industrial giant. As the New York Times reported on 5 April 2022:
Already Germany has reduced its dependence on gas from Russia [from 55%] by 15 percent, bringing it down to 40 percent in the first three months of the year, the energy ministry said.
But industry leaders have pushed back against imposing sanctions on Russian natural gas. Turning off the taps would cause "irreversible damage," warned Martin Brudermüller, the chief executive of BASF, the chemical producer based in southwestern Germany. Making the transition from Russian natural gas to other suppliers or moving to alternative energy sources would require four to five years, not weeks, he said.
"Do we want to blindly destroy our entire national economy? What we have built up over decades?" Mr. Brudermüller said in an interview with the Frankfurter Allgemeine Zeitung last week.
Already, due to pressure from the Biden Administration, and against German popular opinion and the pleas by German businesses of all sizes not to do it, Germany recently cancelled the recently completed Nord Stream II mammoth gas pipeline from Russia to Germany, which would have reduced gas prices in Europe. Instead, those prices are expected soon to double. And almost all of the EU will be taking a big hit from such decisions by Germany and other EU nations. It is a U.S./UK war against not only Russia but also Europe.
That is what Gwythian Prins, the leader of their cabal or conspiracy, who speaks in that youtube video, was actually talking about. (Klarenberg's article says nothing about Rhodes, but what Prins says in this yotube video of him is likewise totally in keeping with Rhodes's plan, about which the article by Klarenberg reveals lots of private evidence.) And America's European stooges are doing everything they can to impose American rule, despite the fact that in certain details, UK's aristocracy are profoundly dissatisfied with the extent to which the EU is not doing everything that UK's aristocrats want them to do. UK's aristocrats know that bucking the American horse would cause them to be thrown off of it. So, they choose, instead, to stay on it, and to merely nudge it whenever they want a minor change in its direction. And that is what Prins is advocating for, against the EU, upon his colleagues and students.
And that explains the documentation linked-to here regarding the U.S.-and-UK war against Europe. It is their war to keep Europe down, and all the rest of the world out, and only Britain still in the saddle riding the American horse to permanent victory, against the publics everywhere. It is for continuation of "the Washington Consensus."
Klarenberg's article includes lots of fascinating documentation, such as this photo of Prins's email dated "September 22, 2018 at 4:53 AM" to a certain "Julian Blackwell, addressing his chum as 'Trooper,' a reference to the publisher's SAS special forces background, and thanking him for his 'hugely welcome and generous willingness to cover my foregone income for effectively the first half of this FY [financial year] [so that Prins would be able to engineer Boris Johnson's replacing Theresa May].'" It would all be highly incriminating, if UK weren't a dictatorship and Prins himself weren't one of that dictatorship's key agents. Interestingly, the organization at which Prins was speaking, "Veterans for Britain" (of which Prins is a board-member) was revealed on 5 December 2017 to be a "Dark Money" group fronting for Conservative Party UK and for Republican Party U.S. financial backers; and the group which revealed that was "Open Democracy," which itself is funded by mainly Labour Party UK, and Democratic Party U.S., financial backers, but also by some middle-of-the-road (i.e., anti-Trump) U.S. Republican Party financial backers — in other words: "Open Democracy" is funded by billionaires in both America and Britain. In both countries, membership in the dictatorship class (the nation's aristocracy) requires being a billionaire, or else close to that. The public are merely their suckers, to be manipulated (via propaganda from their media) however at least some of the billionaires want them to be suckered. There is consequently a constant contest between conservative and liberal billionaires, in order to s'elect' into national office only politicians who are backed by at least SOME of the billionaires. And one of the things that all of the billionaires are funding is propaganda in favor of keeping U.S. and UK on top, ruling the rest of "The Anglosphere," and keeping Europe down, and all other countries out.
A U.S.-ASEAN summit—a face or a farce
Inherited from the classic diplomacy of Europe, summit is a globally recognized instrument of highest-level meeting for common interests among nations. It has been practiced from time to time until now. Ad hoc summit principally aims to promote symbolic purpose rather than specific negotiations, therefore, it is reasonable to suggest that though controversial over its essential functions, summit is better suited to the promotion of friendly relations with an emphasis on ceremonial functions. Due to this, the U.S.-ASEAN summit held on May 12-13 is no exception.
At the end of the summit, the United States and ASEAN member states reiterated in the joint vision statement the importance of adhering to key principles, shared values and norms enshrined in the Charter of the United Nations, the ASEAN Charter, the Declaration on Zone of Peace, Freedom and Neutrality (ZOPFAN), the Treaty of Amity and Cooperation in Southeast Asia (TAC), the 1982 United Nations Convention on the Law of the Sea (UNCLOS) and the Treaty on the Southeast Asia Nuclear Weapon-Free Zone (SEANWFZ). In addition, they committed to strengthen and build more comprehensive ASEAN-U.S. Dialogue Relations, which have been seen indispensable to bilateral ties as well as the broader region and the international community.
It is clear that the U.S. officials had entertained the design to make the case that Russia's invasion demonstrated the fragility of the international system while China's tacit support for the invasion equally made a contrast with the United States' principled stance. Yet, ASEAN members in general kept their heads down and avoided the issue rather than getting in the middle of a dispute between major powers. Rather than clearly denouncing the Russian invasion of Ukraine as the U.S. has acted globally, the joint vision statement called on an immediate cessation of hostilities and creating an enabling environment for peaceful resolution, and genuine respect for sovereignty, political independence, and territorial integrity in line with the U.N. Charter and international law. As a result, it is inevitable that the geostrategic hawks in Washington were disappointed their unsuccessful persuasion of ten Asian countries to take side with the United States and its allies and partners. Because of this, the U.S. aid package to the ASEAN was seen as a joke because it agreed to offer $150,000,000 for peace in a sharp contrast to the multiple-billions dollars for supporting a long war to weaken its geopolitical rival Russia, as U.S. Secretary of Defense Lloyd Austin said.
ASEAN is a regional economic community founded in 1967, yet it has been seen as the most dynamic economic powerhouse in the 21st century. With its hugely rich natural resources and technological innovation capacities, ASEAN has committed to preserve the Southeast Asian region as a Nuclear Weapon-Free Zone and free of all other weapons of mass destruction, as enshrined in the Treaty on the Southeast Asia Nuclear Weapon-Free Zone (SEANWFZ Treaty). Therefore, ASEAN vow to fully comply with the relevant UN Security Council resolutions, taking into account the international community's call for diplomacy as the instrument to maintain peace and security in the region.
It is understandable that amid the Ukraine war, Washington was highly motivated to hold this special summit to demonstrate its leading role in the world affairs including Asia. As the Biden administration has said that it was the high time to show its enduring commitment to ASEAN and that the Indo-Pacific region is a U.S. national security priority. Yet, although China's power projection in Southeast Asia figures prominently into the summit, the two-day meeting did not touch the question openly and collectively. Instead, the summit primarily discussed a host of other critical issues — from COVID to climate change to the uncertain scenario in Myanmar. Actually, as Brian Harding explained prior to the summit that considering the Biden administration's geostrategic design, Washington as the host was sure to address how ASEAN factors into Biden administration's Indo-Pacific Strategy and how the nations showed their supports to Ukraine during the ongoing war with Russia. Essentially, while competition with China is at the heart of the United States' regional strategy, support for a cohesive and resilient ASEAN is one of the critical means for success in advancing a free and open Indo-Pacific alongside modernized alliances like the Quad (i.e., the U.S., Australia, India and Japan). However, it is not easy to achieve since ASEAN is an extremely diverse group of 10 countries that operates by consensus, meaning it is rarely nimble nor bold, even on its best day.
It is self-evident that ASEAN countries are highly alert to the fact that relations between the United States and China have important implications for themselves. Accordingly, they all want an engaged and present multiple players including United States, China, Japan, India, Australia and the EU member states to be involved into the regional equilibrium. As former Indonesian Foreign Minister Marty Natalegawa has called it more positively, a dynamic equilibrium. Yet, what they do not want is to be forced to choose between the United States and China.
China and ASEAN approved the comprehensive strategic partnership in 2021, and now it stands ready to strengthen coordination and collaboration with ASEAN countries to update the action plan and to deepen cooperation in fields such as digital connectivity, green economy, public health, and industrial and supply chains. More sensible is that China hopes that the consultations on a code of conduct in the South China Sea will maintain the positive momentum and reach a consensus since Beijing has openly declared that the South China Sea is common asset of all the countries in the region.
From a geostrategic perspective, China opines that the ASEAN-centered regional cooperation architecture has formed in East Asia, which is the key to maintaining peace and stability in the region. Consider that the U.S. Indo-Pacific strategy moves toward against the common and long-term interests of regional countries, China has to react against the U.S. to advocate the Cold War mentality and the relevant approaches such as establishing QUAD, a typical of bloc confrontation in the region, and promoting AUKUS which is essentially provoking an arms race in the region. Although China welcomes any countries outside the region to play a constructive role in the peace and development in the region, but it does not accept any actions that undermine peace, stability, solidarity and cooperation in the region. In brief, no matter what regional strategy is proposed by one country, the purpose should be mutual benefit and win-win results rather than a zero-sum game.
Despite all these arguments, there is no reasons for the world to underestimate the close and comprehensive cooperation between the United States and ASEAN. This summit agenda were primarily focused on apolitical areas cooperation, such as clean energy, health security, the digital economy and the deteriorating situation in Myanmar. President Biden was aware of the wisdom of not making his ASEAN guests to be as frustrated with the situation as himself since there was deep divisions among ASEAN member states on the issues and challenges they have to face. Accordingly, it is fair to say that the U.S.-ASEAN summit recently held in Washington was good enough in public relations but insufficient in tackling the real global issues from poverty, climate change and illegal change of regime by "color revolution".
Peace and Punishment: "Saving" Ukraine or Embarrassing Putin?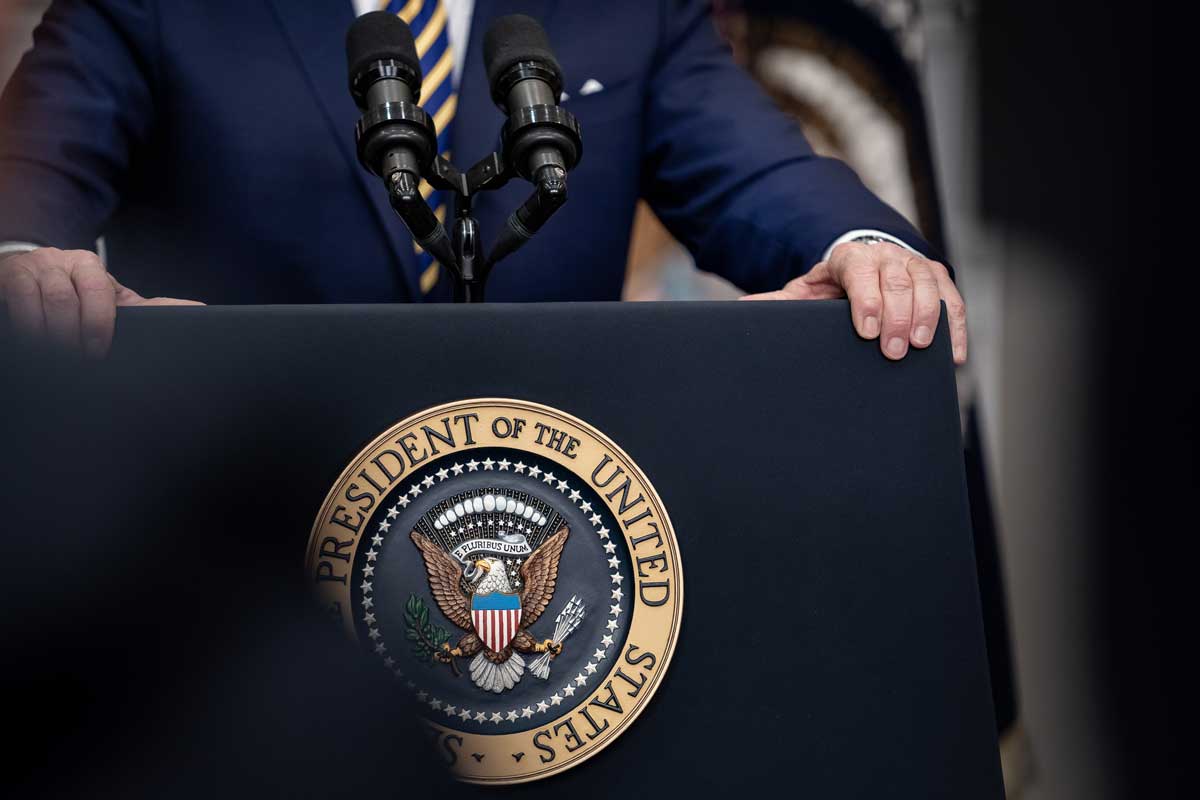 As we near 100 days of the special military operation in Ukraine it would be good to take a strategic-analytical step back and see where the current situation is in real terms. Unfortunately, despite all sides and all parties giving extensive and continuous rhetoric to the interests of peace and the cessation of violence, the reality is the Ukraine conflict does not seem to be close to ending and instead seems more poised to hunker down into an old-fashioned military quagmire. Unlike quagmires of the past, where historians and political scientists tend to examine missed opportunities and strategic missteps that made said conflicts almost inevitable devolutions into non-progressive stalemates, the Ukraine conflict today does not seem to structurally mimic those previous lessons. As such, the question that needs to be asked is not whether this is about striving for peace and peace alone as much as it might be about how one side is striving for peace AND punishment.
On May 9, President Biden signed a new Lend-Lease Act which would facilitate the easier transfer of weapons systems and other military aid to Ukraine in its defense against Russia. The US Senate passed the bill unanimously, a rare act of unity given the current state of domestic politics in America. Unfortunately, this bipartisanship is no signal of new-found friendship across both aisles between Republicans and Democrats. They still mistrust each other as much as they ever did. But, interestingly, the bipartisan unanimity of the bill does show that despite their differences and animosity for each other, the desire to "send a message" to President Vladimir Putin and the overall desire to continue to cause problems for the Russian military within Ukraine is a "single-issue unification" factor for the United States Senate. No matter what President Biden says publicly on the microphone, this military aid and the delivery of major weapons systems is not aimed at solely achieving peace. At least, not a constructive peace in which both sides are able to walk away with a semblance of dignity and self-respect (which is truly the only way this conflict will end and stay ended). Aid like the Lease-Lend Act is quite literally the opposite of the wiser intention of trying to create a "Gentleman's Exit" that would be enticing for Putin. Rather, the peace Biden is really talking about with this measure (but never explicitly explained to the American people) is a peace in which Putin is first embarrassed and Russia is humiliated. THIS is the real goal. So, in this way, the so-called peace measure instead adds fuel to the fire because President Putin is neither naïve nor blind. It will not be difficult for him to see the real essence of the maneuver. Consequently, it will quite possibly force a reaction in which there is no capitulation but instead a ratcheting up of conflict.
Why else would all of these declarations of new military aid take place on "Victory Day" in Russia? Do not forget the Lend-Lease bill is reviving a form of military aid from WWII, where the US was helping the UK fight Germany more readily. Thus, in a humorlessly ironic way, the US is sending a signal that Putin is the Hitler-like figure, exactly on the day when Russia celebrates its own victory against actual Nazis in WWII. It is without doubt a vicious message. The West says it had to be sent because they were more worried Putin would officially declare a formal war against Ukraine on this day. But one must ask: logically speaking, does it make sense to say America is worried about Putin going deeper into war with Ukraine so therefore it must send even more weapons and deadly munitions into Ukraine? In other words, more weapons will make it "less" of a war??? It is almost laughable if not so tragic.
If one is relying on the acute intuition of the American people to see through these contradictions and put a stop to such counter-intuitive "peace" initiatives, then frustration can be expected. Unfortunately, the American public attention span has held true to form in that most people are no longer really paying that much attention to Ukraine. Unquestionably, they still generally support Ukraine as Americans always love supporting and rooting for the underdog. Especially when cheering for the underdog in this case not only comes without any physical risk to American soldiers but also adds on the benefit of getting to humiliate your rival while assisting the lesser power. That is a "win-win" in American public eyes.
But the fevered following of the news and exhaustive social media blasts garnering endorsement for Ukraine's efforts do not, to me, seem as intense or as comprehensive as they did just two months ago. Thus, the frustration: this lack of attention to conflict details means no one can expect any kind of pressure from the American people seeking an end to the conflict. They will simply follow, sheep-like, the narratives being provided. Ergo, providing more weapons is the way to "peace." Embarrassing Putin is the only way to "save Ukraine." Humiliating the Russian military is what brings "greater security." If there was even a modicum of greater introspection by the American people, there would be more questions about whether or not this is really the most efficient and best way to achieve peace. You would think after America's own travails this century in Afghanistan, it would understand that quagmires benefit no one except the military-industrial complex and the many powerful corporations that feed into it. While not trying to be overly cynical, this is really the only side that truly and most obviously benefits from an extended and protracted military stalemate in Ukraine.
As for reports and rumors that the United States was actually considering the Lend-Lease Act back in January, that is, before the actual Russian declaration of a special military operation, I would not put too much conspiracy theory into the idea that this proves the United States was already intending to foment violence itself in Ukraine with Russia. The reality is tension between the US and Russia has existed over Ukraine for quite a long time and the United States Intelligence Community is extremely good at its job, ie, acquiring data and collecting information that gives it insights into the future maneuvers of other countries. I have no doubt the USIC had an inkling of suspicion that the special military operation was coming or at least quite likely. And as soon as this suspicion emerged, it would have instantly begun preparing responses and counteractions to undermine said operation. More importantly, this isn't even the right question to focus on for the global community. The right question is this: are we truly convinced these American initiatives are aimed only at achieving the quickest and most efficient end to the conflict and establishing peace or is it aimed more than anything at using Ukraine as a field of play to ensure that Russia is damaged and weakened for decades after the conflict is finished?
The US and UK have made it rather clear that peace alone is not enough. Tranquility in Ukraine is not the only goal. Peace AND punishment is. Which is without a doubt the most depressing and dangerous aspect to the whole affair. The United States currently is trying to deftly balance itself on a knife edge of military and psychological speculation: how far can it go in helping Ukraine inflict damage on Russian military units? How much weakening of Russian power can occur before the situation becomes desperately untenable and the Russian side might be inclined to enact "more reckless" initiatives? It is not coincidence that American mainstream media pushes out daily reports about the worries and concerns NATO and the West have about Putin intending to utilize chemical, biological, radiological, or nuclear weapons as the conflict in Ukraine gets ever murkier and more unclear for his side. What the media leaves out, however, in this lament is the fact that it is not Ukraine creating the murkiness: it is the weapons systems being pumped into Ukraine and the Western "advisors" on the ground and embedded within Ukrainian units, teaching them how to use the systems with deadly efficiency, that potentially push Russia toward a so-called reckless edge. In short, the Americans declare concerns over dilemmas that are their own creation. And that, again, is because what is transpiring today in Ukraine has nothing to do with peace exclusively. The West does not want peace as soon as possible and by any means necessary. It wants peace with a lesson attached, with a weakening of power that places Russia back into a docile and less assertive state.
In which case, if true, perhaps everyone in this conflict is focusing on the wrong Germany. On both sides, the imagery constantly being invoked is of Nazi Germany, the Germany of WWII. In reality, the country everyone should be worried about is WWI Germany, the one that simply had to be humiliated and laid low for its hubris and aggression. The country that everyone had to make sure would never be in a position to threaten the world again. It was that Germany that directly led to the insanity and atrocity of WWII. We would be well-warned to remember the lessons of one hundred years ago when pride in the punishment was a higher priority than peace itself. When security was thought better established through humiliation and emasculation rather than through diplomacy and enhanced collaborative communication. Hopefully, the West remembers eventually that even an imperfect peace is preferable to peace through punishment. The former allows for development and evolution. The latter brings only destruction and devolution.