Dormant Dimensions of India Japan Deal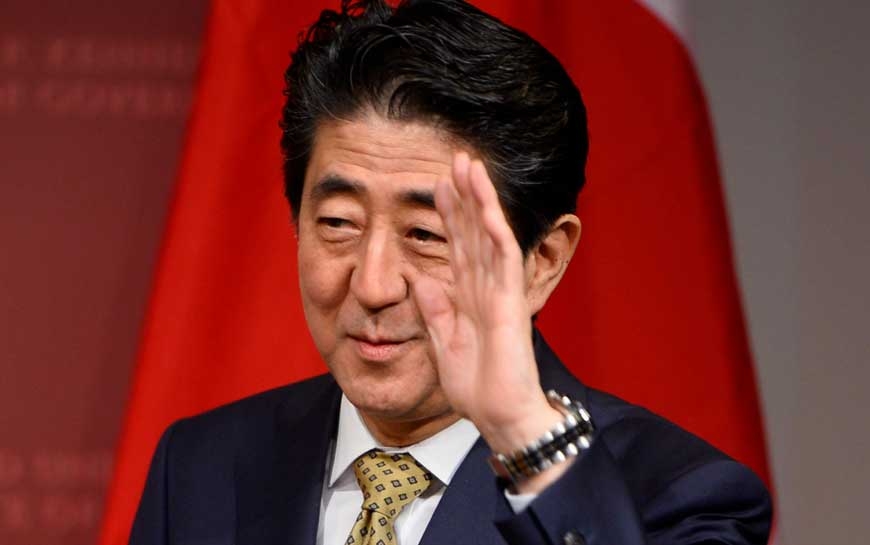 [yt_dropcap type="square" font="" size="14″ color="#000″ background="#fff" ] J [/yt_dropcap] apan is expanding its strategic landscape by improving relations with India. It was reported in previous couple of years that India often showed reservations to welcome Japanese participation in the annual Malabar naval exercise between India and US, notwithstanding pressure from the later.
The Indian decline seemingly intended to avoid Chinese provocation. At that time, Japan's inclination towards India was not seen as a union against China but a move to reinforce Japan's own presence in the Indian Ocean. Japan naval posture has been focused to protect home islands and its skimpy fleet of vessels capable of resupplying ships with fuel, munitions and other supplies and its recent developments seems to focus on this policy. The country has been relying on the United States for the security of its supply lines however with recent military advancements it can be presumed that Japan is developing an ability to independently secure its supply lines. Both Japan and China are greatly dependent on Strait of Malacca and Indian Ocean for trade routes. Undoubtedly, Japan's presence in these critical waterways is enhancing its capability to secure its supply lines and improving its strategic position but also increasing tension with China in the South China Sea. Besides, improving its military relations with India, Japan was also bolstering its economic relations with countries in the Indian Ocean basin. In 2013, Japan concluded first bilateral naval exercise with Indian in Bay of Bengal and at that time it was affirmed that more such exercises will be held in future. After that India and Japan are getting closer in pursuing their interests.
As compared to past, Japan and India are having more close cooperation on number of issues in recent times. The perfect example for this proximity is the civil nuclear cooperation between the two states. At a bilateral summit last December in New Delhi, Japanese Prime Minister Shinzo Abe and Indian Prime Minister Narendra Modi signed a memorandum of agreement on civil nuclear cooperation. And on August 14, 2016, it was reported that both prime ministers will finalize a full-fledged nuclear cooperation agreement in November 2016. Lately, on November 11, 2016, Japan and India signed the accord for the peaceful uses of nuclear energy. After this treaty, India would be able to import nuclear power plants, nuclear fuel and technology from Japan. India is the world's third largest importer of crude oil and to nuclear energy is the most reasonable way to meet country's demands without emitting large scale carbon. Although India is having civil nuclear cooperation with other countries as well but to import large forged components from Japan it was required to sign nuclear agreement. From an economic point of view, the transfer of nuclear technology not only significant for India's growing economy but thereof is also attractive reason for Japan to invest as Japan seeks to build nuclear power plants to revive its nuclear energy market after Fukushima nuclear disaster. Apart from the economic standpoint, India's potential to compete with China and its strategic cooperation with US further adds to the reasons for this civil nuclear cooperation. The deal will also have security implications in the South Asian region. Pakistan has expressed concerns over the controversial nuclear deal and it urged Japan "to objectively assess the consequences of discriminatory approaches to our region."
It is presumed that this deal would further develop India's credibility as responsible nuclear weapon state however many argue that Japanese being the victim of nuclear bomb should not have entered into an agreement with non-NPT state. The deal also has a separate nullification clause that would cancel the pact if India were to conduct a nuclear test, even for peaceful purposes because there cannot be any assurance that technology provided by Japan had not been used for the military purposes. The intensity of Japan's concern over this can be understood from the December 2015 Japan-India joint statement when Prime Minister Abe stated that "the importance of early entry into force of the Comprehensive Nuclear Test Ban Treaty (CTBT) which should lead to nuclear disarmament." There was also political resistance to the deal in Japan. Therefore the deal can become unstable if India is developing thermonuclear weapon and test it in future as reported in different sources. However if India will be allowed to receive this nuclear technology without banning its future nuclear tests it will further bleak the chances of states signing CTBT because many states are having reservation over India's preferential treatment and they asked for universal criteria in the last Vienna plenary meeting. In the aforesaid scenario, this will be another deal having adverse impact on non-proliferation regime.
Saudi-Iran Truce: China's Highway to Diplomatic Exploitation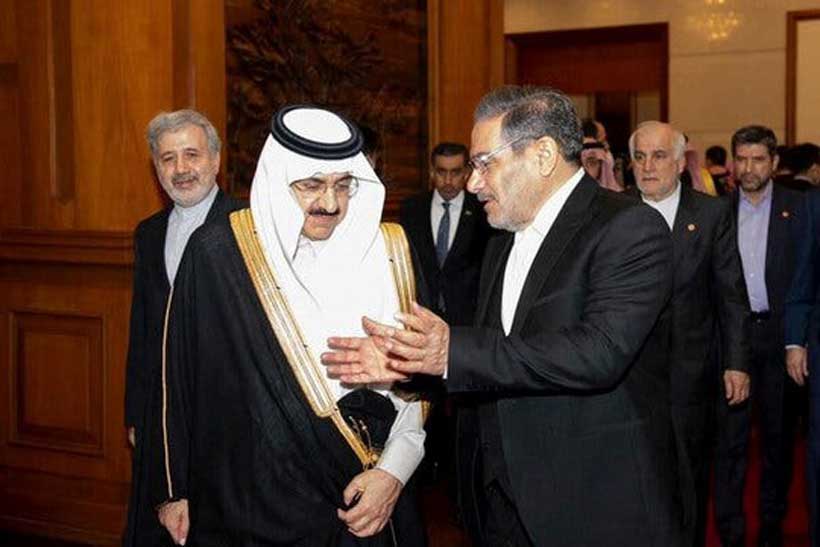 The time-ravaging rivalry between Iran and Saudi Arabia ranks below few in the assemblage of unresolvable, primeval conflicts since it is based on dogma, entwined in history, and fought through proxies throughout the Middle East. Therefore, being able to get these two arch-nemeses to sign March 10 historic agreement of truce, could potentially have colossal impacts on the world, particularly in terms of mutating China's global image. At first, as the fog lifts, it could appear as though this development could contribute to greater stability in the region, which has been plagued by political and sectarian tensions, proxy wars, and terrorist activities in recent years. A rapprochement between both the regional major powers could most definitely lead to a reduction in hostilities and an increased focus on addressing common challenges. At the very least, a stable Middle East would be beneficial for the majority of the world especially in terms of global energy security as the region is a major oil and gas producer and exporter. Any disruptions in the production or transportation of oil and gas from the region usually has cataclysmic impacts on the global economy, particularly in energy-importing countries. As two of these are the most powerful countries in the Middle East, their toil for dominance has been felt throughout the region and beyond. However, many connoisseurs of international politics are increasingly starting to believe that China as a third-party player in this game, is set to benefit, immensely and cleverly.
China's role in repairing the Saudi Arabia-Iran relationship could significantly enhance its own diplomatic and economic influence in the Middle Eastern region. As Beijing continues to expand its economic and political ties with countries in the region, its ability to play a constructive role in regional affairs could be further bolstered. The Chinese leadership has been quietly increasing its presence and influence in the Middle East for years, but the Saudi-Iran rivalry seems to have served the perfect opportunity for Beijing to promote its national objectives, on a silver platter. As the greatest oil consumer in the world, Beijing mainly depends on imports to meet its energy needs and with Saudi Arabia being one of its main oil suppliers, it cannot afford to ignore Iran which also boasts large oil reserves, serving as a highly crucial alternative source for energy supplies. By brokering a hostility-reduction agreement between the two countries, the Xi administration is able to influence the region's energy environment by preserving close commercial connections with both nations. China is making significant investments in Saudi Arabian and Iranian infrastructure projects in addition to the energy sector. Saudi Arabia's Vision 2030 plan, which aims to diversify the country's economy away from oil and establish a more modern and diversified economy, has seen significant Chinese participation. China has also contributed to the development of a high-speed rail link connecting Tehran and Mashhad as well as Iran's energy, transportation, and telecommunications industries.
Global implications of this Chinese diplomatic triumph
These investments have expanded China's political influence as well as its economic relations with both the nations. It has been able to sway Saudi Arabian and Iranian goals and policies through economic pressure, allowing it to participate in regional politics without getting involved in their skirmishes. Nevertheless, the growing influence and presence of the dragon in the Middle Eastern region has not gone unnoticed by other world powers. Beijing's expanding influence in the region and its potential to harm its interests have raised concerns, particularly in the United States and also in Israel. The Israeli administration has been engaged in a long-standing battle with Iran and has decided to thaw the ice with Saudi Arabia; any initiatives to ease hostilities between these two nations might be viewed as a danger to Israel's interests. Reduction in Saudi-Iranian hostilities also serves Russia and Turkey's purposes of gearing towards a more multipolar order in the region, a goal they desire due to their perception of the US as a geopolitical rival. In the case of India, any Chinese role in tension-reducing efforts between Saudi Arabia and Iran poses a complex and multifaceted dilemma for its interests. India's historically violent territorial disputes with China, along with its concern about the latter's increasingly assertive presence in South Asia, particularly its investments in countries like Pakistan, Sri Lanka, Nepal and Bangladesh, are some of the main factors behind New Delhi's apprehensions towards this Middle Eastern conundrum. Additionally, India's close ties with the US, which has traditionally been a significant ally of Saudi Arabia and has been involved in attempts to contain disruptions in the area, make it unfavourable for the country. Any decline in US influence in the region will be perceived as a negative development for the Indian side.
Chinese mediation efforts: trust or scepticism?
Despite these concerns displayed by major powers all over the world, Beijing has continued to openly welcome the opportunity to play a role in reducing tensions between Saudi Arabia and Iran. Beijing's professed policy of non-interference in the domestic affairs of other countries, has made it an attractive partner for other countries in the Middle Eastern region looking to reduce tensions and find peaceful solutions to various regional conflicts that persist there. From China's perspective, its involvement in the region is driven by two main factors. First is to secure its energy needs until it finds an alternative source that makes it less dependent on the Middle East; until then at least in the short-term, its reliance on the region for energy is set to increase. Beijing's decision to ramp up purchases of heavily discounted Russian oil, diminishing procurement of cheap Iranian oil, was met with uneasiness in the Middle Eastern oil community. This might have further influenced their decision to allow China to play the role of a broker in the Saudi-Iran dispute to regain the dragon's trust. Second is to further promote its Belt and Road Initiative (BRI), the expansion of which may provide Beijing a backdoor entry into various partner countries' political and security affairs, boosting its cover of non-interference even further. With the signing of this truce agreement, China has officially attained the peculiar role of a global peace-negotiator. It shows that Beijing is now ready to flex its economic muscle in the face of its observers as a third-party broker; its goal to reinvent the country as a world leader at the expense of the United States may be a deciding factor in the current global transition of power poles. China has used its position as both the largest consumer of Middle Eastern oil exports and the top economic partner for both nations to its advantage in mediating this dispute. What is quite straightforwardly obvious is that the Chinese government is more than willing to play the role of a mediator in situations where diffusing it serves in extending its own national objectives. Whether or not it applies to situations where its objectives stay completely unaffected, for instance, the India-Pakistan and Russia-Ukraine issues, remains to be seen. How it plays out for its own image as a regional aggressor or backyard bully, is also another matter to observe.
Sino-Russia Relations Termed as "With No Boundaries"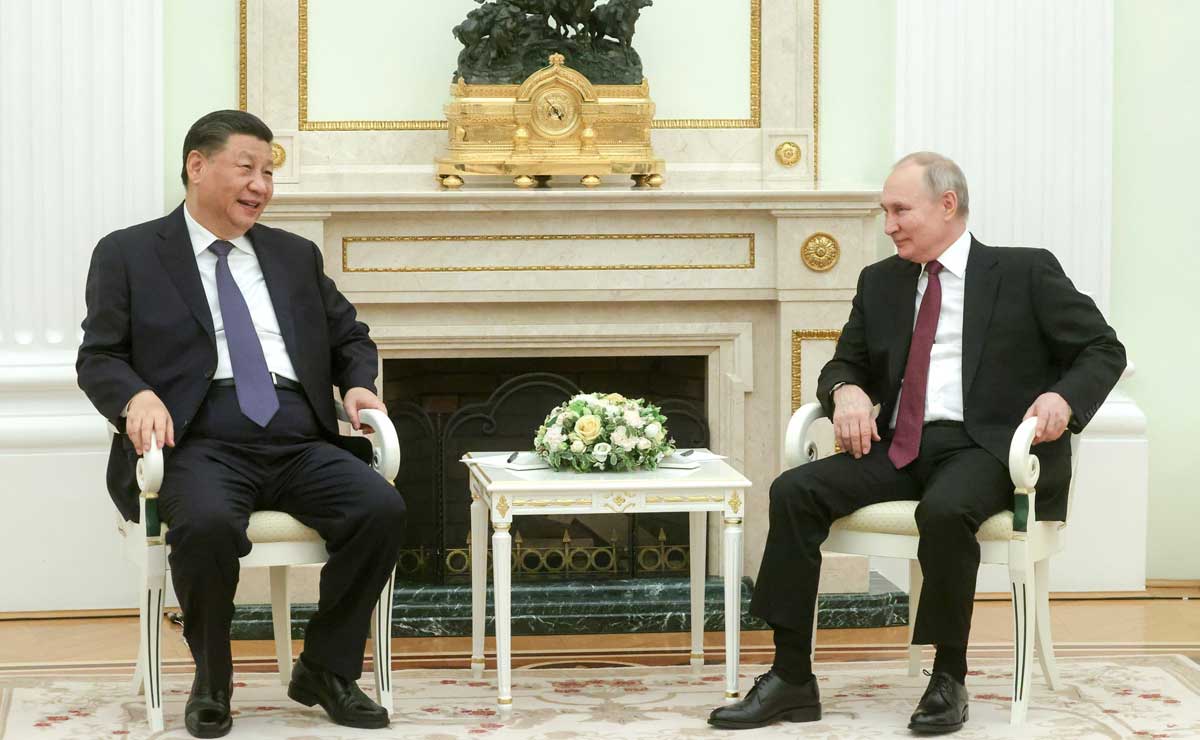 The relations between China and Russia go back to the 17th century when the Qing dynasty tried to drive Russian settlers out of Manchuria, which ended with the signing of the Treaty of Nerchinsk.
After the communist revolution in Russia, it inspired much youth in China and the creation of the Communist Party of China (CPC), in 1921 was the first step toward Russia. The Russian revolution was an aspiration for CPC. In the early days, Russia provided limited support to CPC, but, after the liberation of China in 1949, Russia extended a helping hand to establish a Communist/Socialist state. In addition to political reforms, Russia assisted China in all sectors including Agriculture, Industry, Defense, economy, etc. Thousands of Russian experts were deployed in China to assist them. A huge number of Chinese were educated and trained in Russia. The Russian language was common in China and a symbol of prestige to learn the Russian language. But differences broke out in the 1960s and relations deteriorated.
But in 1991, the restoration of Sino-Russian relations was initiated. The Key Features of the Relationships are:-
Building on the foundation of the 1991 Sino-Soviet Border Agreement, the 2001 Treaty of Good-Neighborliness and Friendly Cooperation, among other things, noted Beijing's and Moscow's satisfaction on border issues and set broad areas of cooperation ranging from economics and trade to counterterrorism. The renewal of the treaty in 2021 reflects the overall positive trajectory of relations.
The direction of the bilateral relationship appears, in part, to reflect close personal ties between President Xi Jinping and Vladimir Putin. Since 2013, Xi and Putin have met numerous times and established regular dialogue mechanisms at lower levels. In 2019, PRC and Russian leaders announced their intention to develop a "Comprehensive Strategic Partnership of Coordination for a New Era," professing a "high degree of political trust" and "all-around cooperation."
Military cooperation between the PRC and Russia is significant, encompassing exchanges and joint exercises, as well as intelligence sharing and joint development of weapons systems. In November 2021, the two sides signed a Road Map for Military cooperation for 2021-2025 to guide collaboration in this sphere. The PRC and Russia are founding members of the Eurasia-based Shanghai Cooperation Organization (SCO), an intergovernmental group mainly focused on security affairs.
The PRC and Russia also enjoy strong commercial and financial ties and are partners in their attempts to "de-dollarize" the global economy, which they see as beholden to the United States. Both governments express opposition to the use of unilateral sanctions as tools of policy.
The PRC and Russia often cooperate and coordinate in multilateral settings, including the United Nations; the SCO; the Brazil, Russia, India, China, and South Africa (BRICS) grouping; and the Group of 20 (G20). In 2022, the PRC joined Russia in vetoing a U.S.-led draft U.N. resolution that would have tightened sanctions against
North Korea over its missile launches. Where frictions may arise, the PRC and Russia have tried to harmonize the interests of overlapping ventures, such as the Belt and Road Initiative (BRI) and the Eurasian Economic Union (EEU).
The recent visit of President Xi
Chinese President Xi Jinping paid a three-day state visit to Russia at the invitation of his Russian counterpart, President Vladimir Putin.
Many in Russia applaud the high-level development of China-Russia relations in recent years and are eagerly looking forward to the visit. They expect deeper cooperation in politics, economy, trade, people-to-people, and culture as well as new progress in bilateral ties in the new era and greater contribution to world development.
Head-Of-State Diplomacy
Exchanges between the two heads of state are the compass and anchor of China-Russia relations. Under their guidance, the China-Russia relationship is brimming with new dynamism and vitality, setting a fine example for developing a new model of major-country relations featuring mutual trust, peaceful coexistence, and win-win cooperation.
Russian officials and scholars believe that with Xi's visit to Russia, the two heads of state will work together for steady and sustained progress in bilateral cooperation, which will continuously benefit the people of the two countries.
The Russian people respect President Xi very much and eagerly look forward to the old friend's visit, said Galina Kulikova, first deputy chairperson of the Russia-China Friendship Association. Kulikova has been engaged in Russian-Chinese public diplomacy for more than 65 years and was awarded the Friendship Medal, China's highest state honor. She said that Xi's visit shows that China attaches great importance to bilateral relations and will promote practical cooperation between the two countries.
In March 2013, Xi chose Russia for his first trip abroad as Chinese president. Ten years later, Xi again picked Russia for his first overseas visit following his re-election.
Since 2013, Xi and Putin have jointly blueprinted the development of bilateral ties and practical cooperation in various fields, held frank and in-depth exchanges of experiences in state governance, communicated and coordinated closely on major international issues, and attended multiple major events organized by each other. The two sides remain committed to building a multipolar world, advocate and practice true multilateralism, and have reached an important strategic consensus on upgrading China-Russia relations, safeguarding regional security and stability, and building a community with a shared future for mankind.
Xi's visit once again testifies to the importance of Russia-China relations and reaffirms that Russia and China will continue to practice true multilateralism, promote the construction of a multipolar world, enhance global governance, and contribute to world development, said Sergei Lukonin, head of the Department of Chinese Politics and Economics at the Institute of World Economy and International Relations of the Russian Academy of Sciences.
This visit has opened many avenues of cooperation and collaboration. The relations have entered into a new era – and Sino-Russia relations are termed as "With No Boundaries"
Chinese MFA Report 2023: American hegemony and its risks around the world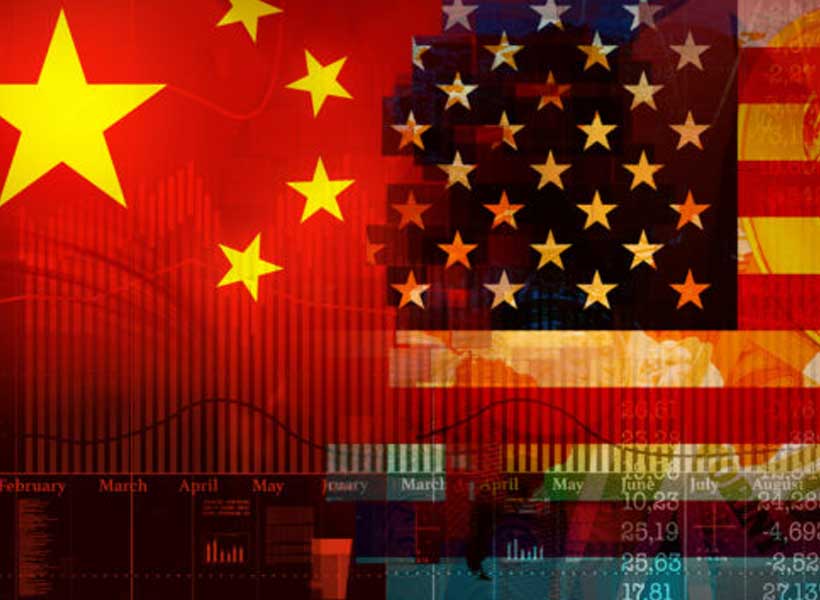 An official report issued by the Chinese Ministry of Foreign Affairs, on: "Criticizing the concept of American and Western hegemony and democracy, and defending other and new forms of democracy in the world according to the circumstances of each country around the world," emphasizing on:
Criticism of the United States of America intensifying its efforts to stir up divisions around the world by organizing the so-called "summit for democracy", inciting confrontation between the authoritarian and democratic camps according to its ideology, and attempting to transform other sovereign states in the American style in order to serve the special American strategy.
To understand how American-dominant democracy operates globally, we will find that the United States classifies other countries for several degrees according to its criterion, that is, its proximity or distance from the concept of democracy, and Washington asks those countries to apply to fill out the "test papers" for democracy issued by the United States of America and its government.
Those American actions in and of themselves are undemocratic, contradict the current trend, and contravene the will of the majority of the members of the international community, and will inevitably lead to a complete and abject failure.
Here, the United States must realize that if it does not completely abandon the theory of "the superiority of American democracy", and if it does not change its behavior of domination and bullying, which often imposes "American democracy" on others, you will find mockery of it in history books and records.
China, like most countries in the world, searches for the path of development in the first place, not the path of democracy and the policies of hegemony and liberalism in the American way. Therefore, as an affirmation by the Chinese leaders of China's adoption of the high-quality development model, Chinese Premier "Li Keqiang" presented the Chinese government's work report at the opening session of the first session of the Fourteenth National People's Congress, in which it was emphasized that China would follow a development model. A democracy with socialist characteristics in line with China's real conditions. China has pushed the process of democracy on the basis of national development by taking development as a task of highest priority. Followers agreed, so here remains the final conclusion to evaluate any democratic system around the world, by asking: whether the quality of life of citizens has improved and whether the people are satisfied with the societal situation? It is clear that the model of democracy with socialist characteristics adopted by the Chinese government has succeeded. Chinese socialist democracy is a real democracy, represented by the government's interest in serving the people, and it has nothing to do with the political system represented by one-party rule or multi-party rule in the American and Western style, which recent experiences have proven to fail to achieve the well-being and prosperity of its people, unlike the ability of the Chinese Communist Party and its leaders to achieve a well-off society model and a high-quality development in all Chinese provinces and cities.
Therefore, the report on the work of the Chinese government came, which was presented by "Li Keqiang", Premier of the Chinese State Council, on behalf of the State Council of China, at the opening session of the first session of the 14th National People's Congress. The sessions of the 14th session of the National People's Congress this year 2023 are of special importance, as the model of socialist democracy with Chinese characteristics succeeded in outperforming many Western democracies through the success of many delegates in the National People's Congress in forming many of the main institutions of the Communist Party and the state. They also tightened control over the bodies supervising the financial sector and scientific and technological work in the Chinese state, with an agreement to "strengthen party work" in private companies, in order to preserve the interests of the Chinese people and achieve a high-quality development model.
Therefore, the Chinese government's 2023 action plan is based on adhering to the general basic business idea of ​​making progress by maintaining stability, comprehensively applying China's new development thinking, accelerating the establishment of a new development pattern, comprehensively deepening reform and opening up, and adhering to development, which is driven by innovation, and the high-quality development.
Here, we must refer to the report of the Chinese Ministry of Foreign Affairs, issued on Monday, February 20, 2023, regarding American hegemony and its dangers, with the aim of exposing the United States' abuse of hegemony in various fields, and attracting the Chinese Foreign Ministry to the attention of the international community for a greater understanding of the dangers of American practices to peace. And stability in the whole world, by interfering in the internal affairs of other countries, causing subversion and international chaos, deliberately waging wars and harming the entire international community.
The United States of America has also developed a book on hegemony to organize "color revolutions" and incite regional conflicts and even wage wars directly under the guise of promoting democracy, freedom and human rights, and Washington has sought to impose rules that serve its own interests in the name of supporting a "rules-based international order", which is itself is far from it.
There have been many cases of US interference in the internal affairs of other countries, under the guise of "promoting democracy", such as the American incitement to "color revolutions" in the Eurasia region, and the "Arab Spring" revolutions in West Asia and North Africa to spread chaos, which led to chaos and vandalism and destruction in many countries in which Washington intervened.
The United States practices double standards in international rules, as the United States put its self-interest first and moved away from all treaties, charters and work mechanisms of recognized international organizations and placed its domestic law above international law.
The United States has also been issuing arbitrary judgments regarding assessing the level of democracy in other countries, and fabricating false narratives about "democracy versus authoritarianism" to incite estrangement, division, competition and confrontation. On December 2021, the United States hosted the first "summit for democracy", which was met with criticism and opposition from many countries because it mocked the spirit of democracy and worked to divide the world.
Also, "American military dominance has caused human tragedies. The wars and military operations launched by the United States in the name of fighting terrorism have claimed the lives of more than a million civilians and displaced tens of millions".
The United States of America also seeks to deter the scientific, technological and economic development of other countries through the exercise of monopoly power and measures of repression and technological restrictions in the areas of high technology. The United States monopolized intellectual property in the name of protection, and reaped huge profits through this illegal monopoly.
The United States has also used disinformation as a weapon to attack other countries, and for this it has recruited groups and individuals who fabricate stories and spread them around the world to mislead world public opinion with unlimited American support.
Therefore, all forms of American hegemony and power politics must be opposed, to refuse to interfere in the internal affairs of other countries, to force them to abandon their hegemonic and tyrannical practices around the world.
Here, It becomes clear that the Americans are victorious in a clear way for the pragmatic philosophy in theory and practice, and that their segment of the intelligentsia (intellectuals and intelligence) adopts the principle of "the end justifies the means". Perhaps the French thinker "Alexis de Tocqueville" explained this in a practical way in his book published in two volumes in 1840, entitled (Democracy in America) and its summary: (Democracy in the United States of America can be as tyrannical as dictatorship when voters decide to vote for themselves with money).
And (American democracy) did not stop at these characteristics only, because its sources are basically built philosophically at the hands of European philosophers who went to the United States, because they found in it the right soil for ideas and strategies that are based on plunder, occupation, siege, sanctions, overthrowing governments, and most importantly neglecting real and free popular choices to build the country and the human being, these thinkers came to it to perpetuate this behavior based on individualism, power and domination, and this is what is actually happening now.
In this context, it was natural for President "Biden's" American Summit for Democracy to be a disgrace and an intellectual, political, and moral defect, as half of the peoples of the earth were absent from it, and China did not invite to it, and the text of the peoples and systems of the world was absent from it, so the summit's democracy was synonymous with American arrogance, and it raised issues: (Tyranny- corruption- human rights) in it is a purely political proposition far from promoting the values ​​of dialogue, peace, and friendship between peoples, framed by the previous ideas of the theorists of American hegemony and unipolarity, and whoever is not with us is against us, so the American Democracy Summit 2022 focused blatantly in its functional attack on the Chinese experience and on different in this respect. In my belief, what happened by Washington will not result in the emergence of any new and stable world order, with those in charge of the American administration adhering to the same old concepts and mentality of hegemony, control, and steering the helm of the world according to their interests.