China's Lung Cancer Epidemic is a Global Problem
[yt_dropcap type="square" font="" size="14″ color="#000″ background="#fff" ] I [/yt_dropcap] n the West, China is arguably most well-known for its enormous population and the one child policy introduced in the 1970s to control it. Earlier this year, however, that policy was officially rescinded in order to combat a problem that most people generally associate with Europe or Japan: a rapidly falling population.
Indeed, after four decades of suppressing population growth, China is now afflicted by the problem of increasing numbers of retirees dovetailing with dwindling numbers of young people joining the workforce. Making things worse, China's breakneck pace of economic development is now a major cause of preventable deaths every year. Air pollution and rampant smoking rates are making a bad demographical problem worse and Chinese authorities are slowly coming around to the idea that there is a direct connection between its population's health and its economic prospects.
Today in China there are about 5 workers for every retiree. Given current population trends, by 2040 that ratio will stand at 1.6 workers for every retiree. The average age will rise from under 30 now to 46, with the number of people over 65 reaching 329 million by 2050, up from 100 million in 2005. The burden that this will place on the social services needed to care for the elderly in the face of falling tax revenues from a diminished workforce is only exacerbated by the fact that the country's runaway cancer rates means that more of its elderly population will be in need of state care. Many of those sick beds will be taken up by lung cancer patients. With 600,000 deaths caused by the disease every year, expected to rise to 700,000 by 2020, China has the highest number of lung cancer patients in the world. And with an estimated 4,000 deaths a day caused by industrial pollution alone, grassroots organizations have finally decided that enough is enough and are beginning to agitate for something to be done to improve living standards.
Residents of China's smog-filled cities have suffered for years, but it was a documentary released this year about China's environmental problems that finally sounded a clarion call for Chinese people to rally to. Produced by Chai Jing, a former China Central news anchorwoman, the documentary racked up hundreds of millions of views before being scrubbed from the Internet by the authorities fearing that it could create a groundswell of discontent that could spill over into mass protests. Realizing the depth of feeling, the government has scrambled to get out ahead of the situation and declared its own 'war on pollution', culminating with President Xi's historic agreement to cut greenhouse gas emissions sign the Paris climate agreement.
As up hill a struggle as reducing industrial pollution will prove for the Chinese authorities, the other leading cause of lung cancer in China is set to present even more of a challenge. Nearly 70 percent of Chinese men are addicted to tobacco, one in three of whom are expected to die from the habit – by 2030, over two million people would die every year from smoking if nothing changes. Current tobacco reduction efforts in the country are hampered by poor enforcement and the massive influence of the state owned cigarette manufacturer, China National Tobacco Corporation, which supports millions of jobs among tobacco farmers and retailers.
Further frustrating the drive to curb tobacco use is the fact that China has signed up to the World Health Organization's Framework Convention on Tobacco Control, which does not recognize e-cigarettes as an efficient way of quitting, despite the fact that over 10 million people have given up the habit thanks to vaping. The FCTC's latest meeting in New Delhi raised new obstacles to the prospect of the organization softening its stance, after delegates blocked journalists and e-cigarette producers from even observing the meetings. In line with the Convention's advice, China is expected to take measures that will restrict e-cigarettes and tobacco alike, with the ultimate aim of banning both.
While these obstacles may seem nearly insurmountable to China's anti-tobacco agenda, there are lessons that can be carried over from its anti-pollution drive. International pressure has played a big part in getting China to face up to its killer smog and chemical problem, a problem with which Western countries are all too familiar from their own experiences in the previous century.
As noted in Chai's documentary, when it comes to dealing with these issues China finds itself in a comparable position to the West in the 1950s, quickly growing and struggling to contain the environmental fallout. Ending on a bright note, the documentary references London and Los Angeles, both of which were regularly choked by haze in the 1940s and 50s, but managed to massively curb their pollution levels once they faced them head on. In getting to grips with its own problems, China is going to need all the help it can get from international partners and institutions if it is to save some of the millions of lives expected to be lost to lung cancer over the coming decades. Given the increasing importance to the world economy of a healthy and plentiful Chinese workforce, their success or failure in this endeavor is of global significance.
China's Procrastination could be a Global Fatality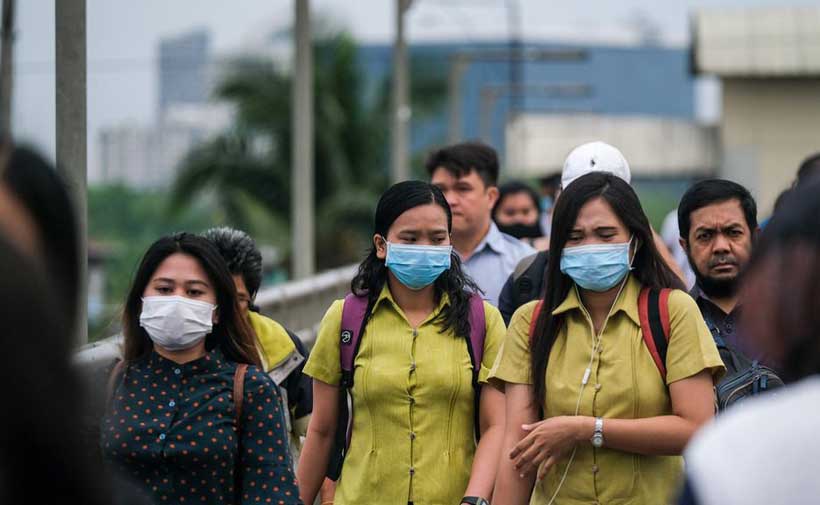 President Xi is welcoming while President Trump is adamant whereas President Putin is indifferent while Prime Minister Johnson stands admitted in hospital. The world is without any leadership to check the pace of pandemic at large. No one knows how or when it would end. One thing which has turned out as of now from the US-Chinese sets of COVID-19 management, is that making quick and prompt decisions reverberate good and favorable results. Shakespearean Procrastination and Platonic cogitation are surely not the traits applicable in these coveted COVID times.
Chinese decision making apparatus has exhibited dealing COVID-19 more successfully than that of US. Is COVID-19 here to settle, beside many other things, the long chanted brawl of Democracy vs Dictatorship as models of statecraft? If that be so, it is Xi, the Dictator, winning over Trump, the Democrat, at least for the time being.
Of all the global responses to COVID-19 containment, China led the world by safely confiscating the pandemic from becoming as lethal as in Europe or now in US. For all the sensible purposes, all the roads now lead to Beijing in taking the world out of this deadly quagmire of human strife but for utterly crazier political purposes; the US stagnancy in blocking the Chinese experience is unleashing the COVID-19 wrath on Americans and Europeans unprecedentedly.
China was slammed, slandered, scandalized and mocked when Wuhan was twitching to the COVID-19 capsids and US took it for another Chinese charade and refuted the global lockdown and such other measures as deeming them Chinese hatcheries to counterfeit the US global interests simultaneously accusing China of delaying the world to know the impeding crisis. Associating the COVID-19 as Chinese Virus was the immediate loss of marbles that US hit in their wild anti Chinese conspiracy framework.
President Xi's call for collaboration in the drive against the pandemic was never favorably replied due to very commonplace reasons. Had US responded agreeably to the Chinese call, it would have down toned the undisputed status of US global reach out. The cooperation for joint pandemic management would have required reliance and reliability which Washington had always been skeptic of Beijing. The American apprehensions of China ultimately grinding its axes for political reasons globally kept US away from working together with no alternate US strategy whatsoever in responding to COVID-19 itself.
The Trump hysteria of refuting easing out sanctions against Iran and now by threatening the WHO with fund cuts and dire consequences at such crucial times proved once more that there perhaps was a fickle thin line between insanity and democracy which Trump blatantly trespassed under his swampy boots. Pentagon which is supposed to be planning containing the pandemic might be busy drafting an Invasion Strategy of International Organization such as the United Nations. One might witness the United Nations turning back to being the League of Nations.
Truman never knew if the Little Boy he was dropping on Hiroshima could successfully detonate into an armament of collateral damage or could it just turn into a stupid dud but the decision had to be taken against all controversies and he did. This time around, it seems President Xi has taken the decision at the right time with the right post decision management paraphernalia and the people of the world except Trump are beholding him as the prospective Leader of the world. It seems Democracy, as means to running successful governments and States, as interpreted and sold out by the US since fifty years of globalization has both failed and bankrupted amid such exceptional times where prompt decisions count more than anything for success.
China must not wait for US sense to prevail as it seems impossible under Mr. Trump. What must immediately do is to come forth and save the world on its own. The global death toll is increasing and Chinese procrastination at such time is not rational. US role in leading the world out of this scuffle is long forgotten as they still skirmish amongst themselves in scandalizing the Chinese leadership, scientists and researchers with accusations of Chinese concealment of facts and their delay in timely informing the world of COVID-19. It is time for China to lead the world and act promptly by placing in full swing its infrastructure of global diplomacy by activating the China Model, China's Uniqueness, SCO, AIIB and the Doctrine of Belt and Road which seem to be the only instruments of saving the humanity these times around.
The Infrastructure Competition Between the West and China: A Co-Prosperous Future?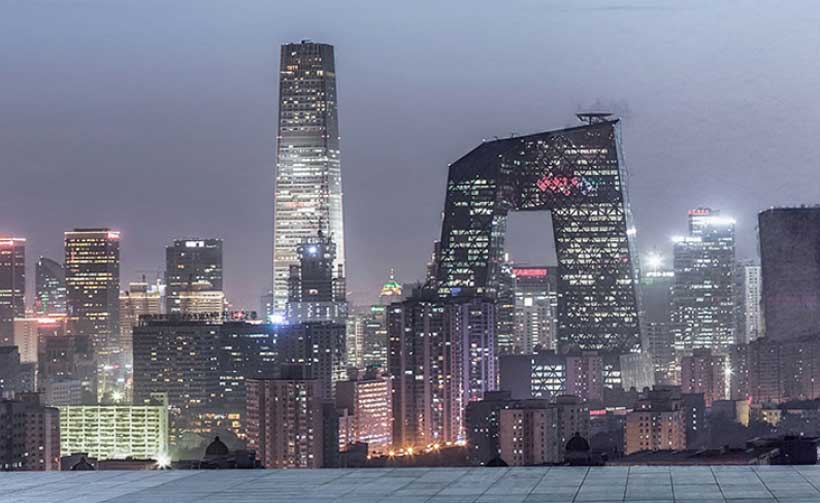 Since the beginning of 2020, humanity has been shadowed by the fear and panic of COVID-19, which might cause one to neglect some subtle but significant changes in the world. In November 2019, Washing, a non-member of the Belt and Road Initiative (BRI), the China-led infrastructure project, launched its "Blue Dot Network" (BDN) with Australia and Japan. This project is "a multi-stakeholder initiative to bring together governments, the private sector and civil society to promote high-quality, trusted standards for" sustainable and principles-based "global infrastructure development". Similarly, in September 2019, the European Union and Japan, also non-members of the BRI, announced the "Partnership on Sustainable Connectivity and Quality Infrastructure" (PSCQI), encompassing the Indo-Pacific, Eastern Europe and Central Asia regions.
Even without mentioning China, it is not difficult to establish that the BDN and PSCQI projects are the Western strategic responses to the BRI in the infrastructure area in Indo-Pacific and beyond, an identical scope that the BRI focuses on. Conspicuously, both projects try to compete with the BRI thanks to its comparative advantages. Multi-stakeholder in the BDN compares with the SOEs-and-states domination in the BRI. High-quality, trusted standards, sustainable and principles-based development in the BDN and PSCQI contrasts with the potential economic leverage, debt trap of some Western narrative and the well-acknowledged vagueness in the BRI. The BDN and PSCQI are born to challenge the BRI.
Furthermore, as the announcer of the BDN, the US Commerce Secretary Wilbur Ross, said that the US has "no intention of vacating military or geopolitical position" in the Indo-Pacific and is "here permanently, and the US "will be continuing to invest more" in this region, alluding to the incoming power confrontation between the US and China in this area. More directly, in August 2018, US President Donald Trump ranted behind closed doors with CEOs that the BRI is "insulting" and plays havoc with the global trade. In fact, "He didn't want it" and "he had told Xi as much to his face".
In February 2020, just one month after the first-phase trade deal between China and the US, Mr Donald Trump has embarked on his maiden voyage to India. During his visit, as the firm vocal opponent of the BRI, India almost agreed with the US to join the BDN and just needs to negotiate details. To this extent, the first-phase trade deal is not a truce, but an opening song that signals more dramatic events between the US and China.
Currently, it seems that the world has been divided by opposing viewpoints of the BRI and infrastructure projects. In the future, the globe might be potentially split up into three camps: the China-led BRI, the West-led anti-BRI and neutral countries. Possibly, the third category does not want to side with either China or the West but wants to play the swing-role in order to benefit from their competition. This does sound like a new Cold War, but it differs because of the current intertwined economic ties among these three camps. Arguably, this is the fate of this century: a more complex and entangled world wherein no one knows what the future will be.
However, I argue that this situation is not necessarily a bad deal. There is the inevitability of the competition between the rising power, China, and the ruling power, the US. According to Bruno Macaes, "in the end, the question of whether a new world order will be born, or the status quo preserved is less important than the question of whether the outcome will be determined peacefully or whether China and America are destined for war". So, why not let the two global powers just rival each other in terms of the infrastructure? At least this is not a military collision. Essentially, the increasing connections that the newly established infrastructure may bring are beneficial to the global economy, which is far better than the current struggle for trade, a game that highlights the side that will suffer the least rather than the winner. Individuals may be still anxious about a potential Cold War, but it is essential to remember that the historical Cold War was a less chaotic period than it is today. Also, due to the race of the Eastern Bloc and the Western Bloc, great economic and technological strides have been made during this period. Interestingly, differing from the separated Cold War, the contest in the infrastructure domain is doomed to promote economic integration and globalization. The core principles of the BRI are interdependence and connection. Similarly, that of the BDN and PSCQI are respectively network and connectivity. Actually, they are just fulfilling the same functions but in distinct ways.
In this context, let the China-represented authoritarian capitalism versus the US-led liberal capitalism compete regarding the infrastructure and finally let the winner prevail. I suppose there will be one day when the roads or other infrastructure of adversary camps may eventually meet and connect because of their natural attributes. Finally, the opposition of the two camps will gradually fade away, and compromises will be made. It is not the first time that human beings have been taught to abandon narrowness and stand together. In essence, the current coronavirus is one example, and the building of infrastructure in the future will likely be another.
From our partner RIAC
China's road freight problem and its solutions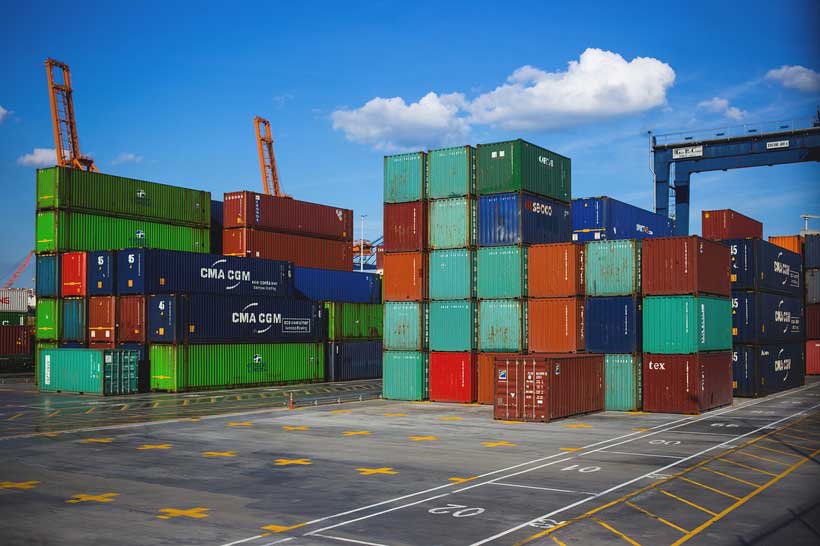 Shifting freight off China's roads could be key to tackling air pollution in the 14th Five Year Plan period (2021-25), according to an annual report by the environment ministry. ​

Motorised vehicles have become a key driver of pollution; a single diesel truck creates as much pollution in China as 200 private cars. Diesel-powered goods vehicles are in fact responsible for 60% of the nitrogen oxides and 85% of the particulate matter pollution released on China's roads, despite making up only 8% of all vehicles. These vehicles are thus a central target for pollution control measures.

Polluting road freight
National average levels of PM2.5 – the most dangerous particulate matter pollution for human health – dropped 27% between 2015 and 2019, according to the latest report from the Center for Research on Energy and Clean Air. But nitrogen dioxide levels fell only 9%, while ozone actually rose 11%. The transportation sector is China's third largest source of nitrogen oxides, second only to coal-fired power stations and industry. It is also the second largest source of ozone, after industry, accounting for 20% of the total.

Between 2013 and 2018, the number of heavy-duty diesel vehicles on Chinese roads increased an average of 4% per year.

Li Ganjie, head of the Ministry of Ecology and Environment (MEE), said at a recent meeting on national environmental protection work that "the reliance on road freight remains unchanged," a fact he described as a weak point in the MEE's work to manage the environment.

According to the MEE's "2018 China Vehicle Environmental Management Annual Report", the nature of pollution in many Chinese cities is changing. What was once simply a product of coal-burning is now a more complex mix coming from coal, vehicles and secondary pollutants. Data released by the Beijing Municipal People's Congress in mid-January shows that mobile pollution sources, not coal-burning and industry, are now the main cause of PM2.5 in the city, accounting for 45% of annual emissions.

Tackling diesel vehicle emissions is not easy. At the China Blue Sky Observers Forum in December last year, Ni Hong, a researcher at the MEE's Vehicle Emissions Monitoring Centre, said that the majority of these vehicles are owned by their drivers, some of whom adulterate their fuel to lower cost. Vehicles may also avoid environmental checks, be driven above the speed limit, overloaded or in breach of emissions standards. The authorities do not have the capacity to carry out full checks, or to ensure that issues are resolved.

Another approach would be to rely less on roads to carry freight around the country and more on the alternatives.

Costs associated with shifting to rail or water

It is cleaner to move freight by rail, rivers, canals and coastal shipping than by road. Commonly accepted industry figures show rail uses one-seventh of the energy needed to move the same goods by road, and produces one-thirteenth of the nitrogen oxides and PM2.5. Transportation by water, meanwhile, uses one-fourteenth of the energy and produces one-fifteenth of the pollution.

But the bulk of China's freight still travels by road. Figures from the National Bureau of Statistics show that in the past decade the proportion of road freight has fluctuated around the 76% mark, while water transport has increased a little in the last five years and rail freight is actually decreasing. Road freight accounts for too much long-distance transport of commodities such as coal, ores, and iron and steel. Progress in moving these bulk goods off the roads is slow.

Speaking at the forum, Xu Honglei, a senior researcher at the Ministry of Transport, said this is down to distorted pricing. There is fierce price competition in the road freight sector, with varying degrees of unhealthy competition, low prices and overloading. Meanwhile, market reforms of the rail sector are proceeding slowly, with transportation costs not coming down. "When moving bulk goods a distance of less than 800km, door-to-door prices for rail are usually higher than for road," he said. "And road freight haulers offer a single price, while rail freight includes various miscellaneous fees."

In a 2018-2020 plan for restructuring the transportation sector, the State Council called for "deeper market reforms of rail freight prices, a complete and flexible freight pricing system, and the use of the market to allocate resources," in order to increase the amount of freight moved by rail. But so far, rail freight market reforms have had very little effect.

Zhao Jian, director of Beijing Jiaotong University's China Urbanisation Research Centre, recently wrote in Caixin that when taking administrative measures to move freight from road to rail, the government needs to improve efficiency and speed in order to meet market needs. That means looking at how the railways are managed, and carrying out more extensive reforms.

Zhao Jian wrote that rail freight in China remains, in great degree, a monopoly. The China State Railway Group keeps overall control of all railway assets and finances nationwide, with 18 regional railway bureaus managing local freight operations. Zhao thinks this renders railway freight companies unable to respond to market demands. Regional railway bureaus cannot earn income directly, as payments must pass through the China State Railway Group. Nor can they set their own prices or purchase or dispose of assets, and they have no incentive to reduce costs. As each bureau covers too small an area, and rail freight in China usually travels over 700km, they are often unable to guarantee shipments will arrive on time, respond to rapidly changing market demands, or adopt modern logistics systems – and so they lose a great deal of business.

At the forum in December, Xu Honglei also pointed out that rail, road and water freight networks are not interconnected with infrastructure allowing goods to move between them. Meanwhile, dedicated railway lines to serve ports, logistics zones and large industrial and mining firms are underdeveloped; they suffer from poor quality links to the rest of the network.

Peng Chuansheng of the China Waterborne Transport Research Institute at the Ministry of Transport told China Dialogue that unless customers have their own docks, trucks are still needed to shift water freight from docks to factories. "It might work out cheaper for the company to just use road freight," he said.

Improving rail and water freight

Experts say faster market reforms and better infrastructure and transportation links are needed to allow rail and water freight to reduce costs and make use of their competitive advantages.

Zhao Jian thinks the best way to boost the vitality of rail freight firms is to break the railway monopoly. In his Caixin article, he suggested restructuring the 18 railway bureaus into three larger regional rail companies, with the China State Railways Group to be a holding company, responsible for managing capital. The three new companies would have control within their regions and be able to set prices and acquire or dispose of assets, become market actors in their own right. He told China Dialogue that this approach could be trialled by expanding some railway bureaus to cover wider areas. The Harbin and Shenyang bureaus could be restructured into a single bureau covering north-east China, for example. This would reduce the barriers preventing rail freight from making use of its advantages.

Commenting on the lack of freight infrastructure, Xu Honglei said at the forum that work to build railway main and dedicated lines should continue, rail services to businesses and logistics zones should be improved, and links at freight hubs improved. On water freight, Peng Chuansheng said the government should encourage companies to have their own docks, giving them a direct link with ports.

There is no doubt that some transportation of bulk goods could be shifted from road to rail and water. However, road still has an advantage in parcel freight, and China's express delivery sector is growing rapidly. Data from the postal authorities show 50 million express deliveries were made in 2018, up 26.6% on the previous year. These rapid deliveries of smaller items must still be made by road. Peng Chuansheng said industrial restructuring and changes in the energy mix will mean goods being moved will be smaller and lighter, but more valuable, requiring faster deliveries and better services. Rail and water freight cannot yet provide these.

The rapid growth of parcel deliveries by road reminds us that while changing the freight transportation mix is important, reducing emissions from road freight remains an urgent task.
From our partner chinadialogue.net