By-polls in demonetized India
Amid politics over the Modi government's demonetization drive, results for the by polls held in India's six states and one Union Territory, announced on November 19, were on expected lines but the national ruling party BJP and its leader PM Modi seem to have failed to make any impact of its seriousness about the blackmoney drive with deadly negative consequences for the people on the national scene.
Indians are not much impressed by the Modi government's anti-corruption move, though they want to make India free from rampant corruption to which the ruling parties, including the BJP, have driven the nation by promoting their own corporate favorites.
The government has not begun tracking the mafia networks spread in every field and domain across the nation. How can one expect the government to be sincere and honest when all sorts of fixings are allowed cricket, for example? Politicians also mint money from promoting fake cricket meant only to "garner" 50s and 100?
The abrupt announcement by PM Modi in the night, as the results of US presidency poll was pouring in, of ban on big currency notes without any homework on PM government's part, has turned the nation upside down as people began running for cash. Modi and BJP did divert the Indian attention from US poll impact, but at a huge cost for the people and nation.
Conducted 10 days after the demonetization drive and held across six states and one Union Territory, the bypolls were seen largely as not exactly a referendum on Prime Minister's daring move, however. The results succinctly explain the high frustration levels of opposition parties in MP and Assam who seem at their wits' end to stop the Narendra Modi juggernaut. People suffer but the BJP run states have managed the show somehow.
In Tamil nadu, AIADMK sweeps the polls held in three Assembly constituencies– Thanjavur, Aravakurichi and Thiruparankundram. AIADMK wins by 26,483 votes on Thanjavur Assembly seat. In Puducherry CM Narayanasamy of Congress party wins Nellithope seat. Puducherry CM V Narayanasamy of the Congress defeated his AIADMK rival Om Sakthi Sekhar. Narayanasamy wins the Nellithope by a margin of 11,144 votes in the Puducherry by-election. The Puducherry incumbent CM secured 18,709 votes against Om Sakthi Sekhar's 7,565 votes, out of a total of 26,564 votes polled. Narayanasamy, who did not contest in the 16 May elections, asked to be elected to the assembly within six months and took charge as the chief minister on 6 June, 2016. Lt Governor Kiran Bedi had administered the oath of office and secrecy to Narayanasamy and to five ministers
Trinamool Congress' Dibyendu Adhikari wins Tamluk Lok Sabha seat by 4,97,528 votes. Trinamool Congress won Cooch Behar Lok Sabha seat.
BJP wins Shahdol Lok Sabha seat and retained the Nepanagar Assembly seat in Madhya Pradesh with party candidate Manju Dadu winning defeating her nearest Congress rival Antar Singh Barde by a margin of 42,198 votes- smaller margin than before. In Madhya Pradesh, BJP's victory margin in Shahdol Lok Sabha came down to 60,000 from 2, 41,301 in the 2014 general elections. It bagged the Nepanagar Assembly seat, where it increased its winning margin to 42,198 votes as against 22,178. In Assam, BJP got the Lakhimpur Lok Sabha seat, Congress lost.
In BJP-ruled Madhya Pradesh, the party retained Shahdol Lok Sabha and Nepanagar Assembly seats at the cost of Congress. BJP's Gyan Singh defeated Congress candidate Himadri Singh of Congress in Shahdol by a margin of over 60,000 votes. In the Nepanagar Assembly seat, BJP's Manju Dadu defeated Congress rival Antar Singh Barde by a margin of 42,198 votes. The Shahdol Parliamentary seat fell vacant after the death of BJP's Dalpat Singh Paraste.
In Assam, another BJP-ruled state, the party bagged both the Lok Sabha and Assembly seats. According to PTI, Pradan Barua retained the Lakhaimpur LS seat, defeating Congress's Hema Prasanga Pegu by a massive 1, 90, 219 votes. The seat was vacated by Assam Chief Minister Sarbananda Sonowal. BJP's Mansing Rongpi, who had deserted the Congress in July, won the Baithalangso Assembly seat beating nearest Congress rival Ruponsing Ronghang by 16,600 votes. In Arunachal Pradesh, BJP-backed Dasingu Pul, wife of former chief minister Kalikho Pul who committed suicide in August, won the Anjaw assembly seat by 944 votes beating Independent candidate Yompi Kri.
Interestingly, the Congress party which promoted indirectly the Hindutva parties to threaten and terrorize Muslim minority as it hidden national policy has bit the dust as the BJP has wiped the Congress party out of the scene.
By polls were spread across six states — Assam, Arunachal Pradesh, West Bengal, Tripura, Madhya Pradesh, Tamil Nadu — and one Union Territory, Puducherry, and had evoked additional curiosity in political and social circles because they were held exactly 10 days after the decision to discontinue Rs 500 and Rs 1,000 currency notes. Poll patterns and results were expected to be indicative of the popular mood, whether people have not yet fully lost trust in Modi and his capacity to deliver. But though the demonetization drive has been hard on people, forcing thousands to endure hours in queues at ATMs and banks, results of the bypoll can be considered as people continuing to be patient with the government and its policies. So although it's perhaps too early to take it as a popular thumbs-up, it can still be considered that people tend to think of the move as being for the long-term popular good.
As expected, Trinamool Congress won both seats in West Bengal; three seats in Tamil Nadu went to AIADMK, proving that chief minister J Jayalalitha may have been in hospital for over a month, but her popular connect remains intact. Two Assembly seats in Tripura were won by the CPM, but the BJP did enjoy a massive upward swing in the vote share, while Congress' share has ebbed to insignificant levels. BJP also has received encouraging trends coming in from Arunachal Pradesh and West Bengal.
In West Bengal, Trinamool Congress retained the Tamluk and Cooch Behar Lok Sabha and Monteshwar Assembly seats by huge margins, prompting Mamata Banerjee to say that the results were "a revolt against demonetization". The Bengal CM's comments are a stretch because if we look at the vote swing, as psychologist and CVoter founder Yashwant Deshmukh demonstrated on Twitter, the BJP with 21 percent votes has registered a positive swing of 10 percent relegating CPM, who suffered a massive downswing of 21 percent, to a miserable third place. Notwithstanding Mamata's bluster, BJP seems to have gained in Bengal. In Tripura, the CPIM-led Left Front retained one seat and wrested another from the Congress. CPM's Biswajit Datta defeated TMC's Manoj Das by 16,094 votes in Khowai while in Barjala, CPM youth leader Jhumu Sarkar defeated BJP's Shista Mohan Das by 3,374 Votes. CPI (M) wins both Barjala and Khowai Assembly seats in Tripura.
Trinamool Congress is firmly footed and enjoys all honors by winning seats, claiming it was a vindication of their stand on demonetization, as ruling parties in six states and Puducherry held sway in by-elections, retaining most of the 10 Assembly seats up for grabs. Trinamool Congress swept Tamluk and Coochbehar Lok Sabha constituencies in West Bengal by a whopping margin of over 4.9 lakh votes, almost doubling the gap from 2014 polls. Trinamool also won the Monteswar assembly seat with candidates of CPM, Congress and BJP losing their deposits. The ruling CPI (M) in Tripura wrested Barjala (SC) seat from Congress and retained Khowai.
In Tamil Nadu, AIADMK, whose supremo Jayalalithaa is hospitalised for two months, retained Thanjavur and Thirupparankundram Assembly seats and wrested Aravakkurichi seat from DMK by margins ranging from 20,000 votes to 42,000. Senior Congress leader and Puducherry Chief Minister V Narayanasamy won the bypoll to Nellithope Assembly seat defeating AIADMK's Om Sakthi Segar by a margin of 11,144 votes.
The BJP retained Parliamentary seats in Sahdol, Madhya Pradesh and Lakhimpur in Assam. BJP won the Lakhimpur Lok Sabha seat in Assam, vacated by Chief Minister Sarbananda Sonowal, by a margin of 1,90,219 votes and Shahdol Lok Sabha seat in Madhya Pradesh, both ruled by the party.
Hindutva leader BJP is making gains in Arunachal Pradesh a state bordering China where military altercations do take place occasionally and China claims the state. In fact, BJP makes inroads in all states that border or have proximity with neighboring nations like Pakistan, Bangladesh, China, etc. That was well planned and orchestrated by the ruling parties Congress and BJP. North East Democratic Alliance (NEDA) candidate Dasanglu Pul of BJP won Hayuliang assembly by-poll in Arunachal Pradesh defeating her lone rival Yompi Kri, an independent candidate, by 942 votes. Pul is the youngest of the three wives of former chief minister Kalikho Pul. The bypoll was necessitated by his suicide. BJP leader and Union Minister Ananth Kumar said the BJP's win in the bypolls showed that people have endorsed the government's decision against black money and corruption. "BJP's victory in by-polls is a clear indication that people are fully supporting the decision to demonetize Rs 1,000 and Rs 500 notes. It is people's mandate for the Prime Minister's decision of demonetization."
West Bengal Chief Minister and TMC supremo Mamata Banerjee, however, termed the by-election result as a mandate against the Centre's decision of demonetization. "The by-election result is a befitting reply against the anti-people demonetization by the Modi government. It's a people's revolt, rather a mass revolt against the Centre. BJP should take lessons from this mandate," she told newsmen in Kolkata before leaving for New Delhi to join the protest by the Opposition.
Good news was delivered to Chief Minister J Jayalalithaa at Chennai's Apollo Hospital today, with her party the AIADMK sweeping all three seats where by-elections were held on Saturday. While the AIADMK has retained the Thiruparankundram seat, which fell vacant after the party's sitting lawmaker S M Seenivel died not long after being elected in May this year, it has also won Aravakurichi and Thanjavur, where assembly elections were cancelled amid allegations that both the AIADMK and the DMK candidates tried to bribe voters.
The chief minister has thanked voters as ecstatic AIADMK workers celebrated the victory across the state. "The by-poll victory gives me boundless joy and enthusiasm. The victory proves yet again that people are on my side. My work will continue in tune with people's expectation," Ms Jayalalithaa reportedly said in a statement from hospital. In her first statement since she was hospitalized on September 22, Ms Jayalalithaa had said last week that she was "waiting to hear news of an election victory," and had encouraging the party to work hard for a win. She had described her recovery as a "rebirth" and thanked people's prayers for it in that statement, saying was "waiting to fully recover and resume work soon."
The chief minister has been treated for an acute lung infection and in multiple heath updates in the past few days, Apollo hospital has reported that she is better and can be discharged whenever she chooses to be. As by-elections were held, Ms Jayalalithaa was shifted to special room from the intensive critical care unit where she had been for weeks on respiratory support. The hospital said last week that she needs minimum time on the ventilator now. As before, the Finance Minister O Panneerselvam has been holding charge in Ms Jayalalithaa's absence, chairing cabinet meetings and looking after the eight departments that she personally handled. With today's wins, the AIADMK now has 138 seats in the 234 house assembly. In assembly elections held earlier this year, Ms Jayalalithaa had won an unprecedented second straight term as chief minister, her fourth.
The only consolation for the Congress is from the Union Territory of Puducherry, where Chief Minister V Narayansamy won.
Assembly poll in Uttar Pradesh is the big challenge the BJP is facing now. PM Modi and "friends" do not think that the results mean that they can now go to the people in a confident frame of mind, particularly in poll-bound Uttar Pradesh. Demonization drive has annoyed the people of the state as well. The party has several hurdles to cross and the problem of cash paucity has disrupted the daily life of ordinary citizens and even if the situation returns to normalcy, people would not forgive the BJP ad Modi if the stated anti-corruption and anti-blackmoney objectives are achieved.
The outcomes for 14 seats (four parliamentary and 10 Assemblies) clearly reveal that the people are closely watching the moves of the BJP and PM Modi and if they are allowed to suffer they would not hesitate to use their axe on BJP at the appropriate time. And they have done it before as in Delhi elections showed where both national parties that ruled the national capital state alternatively have been driven out of the state. Delhi people exposed the hidden nexus between Congress and BJP and reelected the Aam Admi Party of Kejriwal.
The story is that BJP now does not continue as a party on the rise and efforts of Congress to regain its lost ground have failed too. Since Congress never supports Muslims and remains essentially an anti-Muslim outfit like the BJP, Muslims have deserted it long ago. This slide has cost the party heavily in national and state elections. But now Congress is focused on somehow regaining the Hindu votes and hence it does not criticize the criminalism of Hindus and demolition of Babri Mosque which was originally the Congress party's agenda but very tactfully handed over to BJP and other Hindutva outfits trying to destabilize the national ethos of Indian secularism propounded by Mahatma Gandhi till his last breath.
In fact both Congress and BJP – essentially the fake cricket parties- jointly make mockery of Gandhiism.
If the by-elections were a gauge of public mood on demonetization, it does not seem to be firmly behind the party or PM Modi. How can anion support when stiffens? And if the polls were a personal test for Modi, he has only complicated the life of common people of India. People have lost their savings unable to use it as the government is using it to promote corporate interests in India and abroad having suffered a lot, people want to see the results as quickly as possible. India is reeling.
PM Modi and RSS-BJP duo cannot take the nation for an easy ride as they have launched what became an the "axe" on Indian people without enough preparation for an alternative mode of cash operation or new sets of currency to replace the old ones withdrawn by the government over night. Banks then supplied Rs 2000 but people cannot do anything with that as no changes were available in shops.
People cannot be fooled just like, you see by bad political gimmicks that negatively affect normal life of common folk. .
Mozambique: Violence continues in Cabo Delgado, as agencies respond to growing needs
Civilians continue to flee armed conflict and insecurity in northern Mozambique, more than two months after militants attacked the coastal city of Palma, located in Cabo Delgado province, UN agencies reported on Friday.
The UN refugee agency, UNHCR, reports that some 70,000 people have fled the city since 24 March, bringing overall displacement to nearly 800,000.
People have been escaping daily for districts further south, or to neighbouring Tanzania. Thousands more are reported to be stranded in areas around Palma, with restricted humanitarian access.
Shots fired, houses burned
"Those fleeing have told UNHCR staff that the situation in Palma remains very unstable, with regular gunfire at night and torching of houses", Spokesperson Babar Baloch said during a briefing in Geneva.
UNHCR and partners recently assisted people living in dire conditions in remote areas around Palma, distributing relief items to some 10,000 who have been displaced.
The agency continues to advocate for internally displaced people to receive protection and assistance, and for those seeking safety in Tanzania, to access asylum.
Forced back into danger
Mozambican authorities report that many people attempting to cross the river, which marks the border between the two countries, have been forcibly returned. More than 9,600 have been pushed back since January, with 900 removals occurring over a two-day period this week.
"UNHCR reiterates its call for those fleeing the conflict to have access to territory and asylum, and, in particular, for the principle of non-refoulement (no forced return) to be respected", said Mr. Baloch. "Refugees must not be forced back into danger."
'A children's crisis'
The UN Children's Fund, UNICEF, said needs are enormous in Cabo Delgado, located in a region that has barely recovered from a deadly cyclone in 2019.
In the wake of the attack in Palma, some 2,000 children have no idea of the whereabouts of their parents, or even if they are alive, agency Spokesperson James Elder told journalists.
"What is happening in Cabo Delgado is a children's crisis – an emergency on top of an emergency – a deadly cocktail from the impacts of climate change, conflict and COVID-19", he said.
Top 5 Examples of Best Nonprofit Grant Proposals
Introduction
Compiling a grant proposal is a complicated task. Nonprofits have to conduct ample amounts of research, create multiple drafts and compile everything to fit the criteria of the grant foundation. The odds of getting your proposal accepted are already stacked against you and the best way to ensure success is by staying prepared. One way you can make your grant proposal air-tight is by reviewing successful grant proposals. You can add points from previously successful documents to strengthen your case.
Preparation is key
Drafting a grant proposal can be a lengthy process. It is a good idea to start gathering data and reviewing it beforehand. Reviewing successful grant proposals can help you get new ideas and perhaps, inspiration even. You can find a list of effective examples on the internet and we have compiled a few here to make things easy for you.
5 Examples of effective grant proposals
To ease the understanding, the examples are divided as per the sectors for which nonprofits often work.
Education
Education is a key foundation for society and if you are looking to seek a grant to support an educational initiative, this particular example might be conveniently helpful.
Salem Education Foundation: This particular grant was submitted by a school that sought to receive funding for enriched learning opportunities that lay beyond the scope of a conventional classroom. This particular grant proposal was written for history students of the school.
Youth
Children can be the most at-risk group of society and there are a multitude of nonprofits that aim to help them. Consequently, there are a huge number of grants that aim to help children fulfill their potential and lead happy lives. The following example is how a grant proposal should look like when the focus of their goal is improving the lives of children.
William T. Grant Foundation: This grant is given to those groups that actively conduct research that is solely focused on improving the lives of young people in the United States. The foundation often publishes accepted grant proposals to help guide those looking to apply. Review their proposals for a better idea on how to craft yours.
Individual and family support
If your nonprofit is actively seeking to serve the disadvantaged population of society, then you will need to submit a proposal that highlights their plight. The following proposal is an example that will help you decide the inclusions for your proposal.
Kennett Area Senior Center: This particular grant was submitted by the Kennett Area Senior Center to the community grant foundation. The grant proposal was a request for funds to provide assistance and necessary services for senior citizens.
Arts
If your nonprofit is aiming to raise funds for an arts program or a project, the following example demonstrates what your grant proposal should look like. Upon review you will be clear on what to include in your documentation:
University of Minnesota's Imagine Fund: Take a look at various successful proposals that were submitted to the Imagine Fund program. This program is known for supporting arts-related projects.
Science
Whether it is scientific research, conservation, or any form of scientific endeavor, the following proposals can provide you with ideas for your grant proposal. You can review them and figure out what to include and how you can solidify the strength of your proposal.
NIAID: The National Allergy and Infectious Diseases grants various funds to institutes and nonprofits looking to drive advancement in the field of science and scientific research. You can peruse through various types of successful grants and figure out what made each one stand out.
Final thoughts
These examples are just some of many grant proposals that have achieved success. By studying them and reviewing the literature, your nonprofit can take away ideas and insights which can be useful in drafting your proposal.
It's time to make clean energy investment in emerging economies a top global priority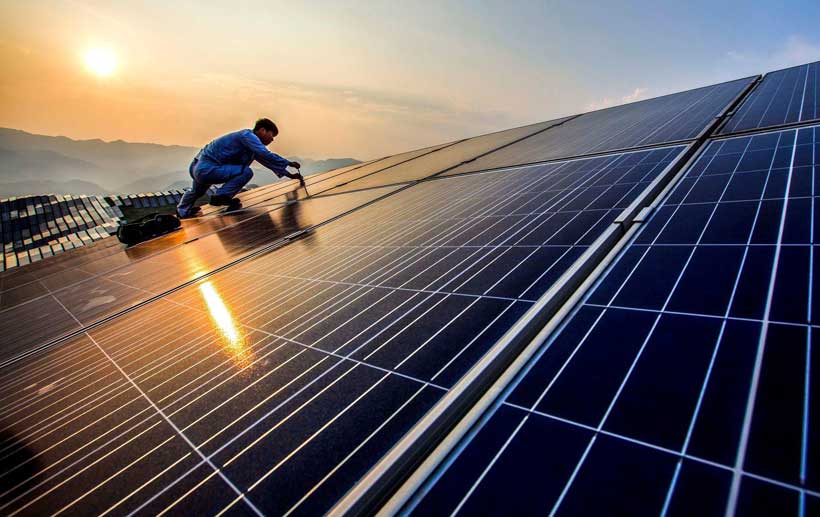 The world's energy and climate future increasingly hinges on whether emerging and developing economies are able to successfully transition to cleaner energy systems, calling for a step change in global efforts to mobilise and channel the massive surge in investment that is required, according to a new report by the International Energy Agency.
The special report – carried out in collaboration with the World Bank and the World Economic Forum – sets out a series of actions to enable these countries to overcome the major hurdles they face in attracting the financing to build the clean, modern and resilient energy systems that can power their growing economies for decades to come.
Annual clean energy investment in emerging and developing economies needs to increase by more than seven times – from less than USD 150 billion last year to over $1 trillion by 2030 to put the world on track to reach net-zero emissions by 2050, according to the report, Financing Clean Energy Transitions in Emerging and Developing Economies. Unless much stronger action is taken, energy-related carbon dioxide emissions from these economies – which are mostly in Asia, Africa and Latin America – are set to grow by 5 billion tonnes over the next two decades.
"In many emerging and developing economies, emissions are heading upwards while clean energy investments are faltering, creating a dangerous fault line in global efforts to reach climate and sustainable energy goals,'' said Fatih Birol, the IEA Executive Director. "Countries are not starting on this journey from the same place – many do not have access to the funds they need to rapidly transition to a healthier and more prosperous energy future – and the damaging effects of the Covid-19 crisis are lasting longer in many parts of the developing world."
"There is no shortage of money worldwide, but it is not finding its way to the countries, sectors and projects where it is most needed," Dr Birol said. "Governments need to give international public finance institutions a strong strategic mandate to finance clean energy transitions in the developing world."
Recent trends in clean energy spending point to a widening gap between advanced economies and the developing world even though emissions reductions are far more cost-effective in the latter. Emerging and developing economies currently account for two-thirds of the world's population, but only one-fifth of global investment in clean energy, and one-tenth of global financial wealth. Annual investments across all parts of the energy sector in emerging and developing markets have fallen by around 20% since 2016, and they face debt and equity costs that are up to seven times higher than in the United States or Europe.
Avoiding a tonne of CO2 emissions in emerging and developing economies costs about half as much on average as in advanced economies, according to the report. That is partly because developing economies can often jump straight to cleaner and more efficient technologies without having to phase out or refit polluting energy projects that are already underway.
But emerging market and developing economies seeking to increase clean energy investment face a range of difficulties, which can undermine risk-adjusted returns for investors and the availability of bankable projects. Challenges involve the availability of commercial arrangements that support predictable revenues for capital-intensive investments, the creditworthiness of counterparties and the availability of enabling infrastructure, among other project-level factors. Broader issues, including depleted public finances, currency instability and weaknesses in local banking and capital markets also raise challenges to attracting investment.
"A major catalyst is needed to make the 2020s the decade of transformative clean energy investment," said Dr Birol. "The international system lacks a clear and unified focus on financing emissions reductions and clean energy – particularly in emerging and developing economies. Today's strategies, capabilities and funding levels are well short of where they need to be. Our report is a global call to action – especially for those who have the wealth, resources and expertise to make a difference – and offers priority actions that can be taken now to move things forward fast."
These priority actions – for governments, financial institutions, investors and companies – cover the period between now and 2030, drawing on detailed analysis of successful projects and initiatives across clean power, efficiency and electrification, as well as transitions for fuels and emissions-intensive sectors. These include almost 50 real-world case studies across different sectors in countries ranging from Brazil to Indonesia, and from Senegal to Bangladesh.
"As we expand energy access, we also need a global transition to low-carbon energy. It is critical to develop solutions that make energy systems more resilient to climate change and other crises. With the right policies and investments, countries can achieve lasting economic growth and poverty reduction without degrading the environment or aggravating inequality. The broader financial sector can and must play a key role in achieving the goals of the Paris Agreement by mobilizing capital for green and low-carbon investments, while managing climate risks. The World Bank will continue to support countries that seek assistance to transition away from fossil fuels and scale up low-carbon, renewable energy, and energy efficiency investments," said Demetrios Papathanasiou, the World Bank Global Director for Energy and Extractives.
"The need to scale clean energy in emerging economies offers a massive investment opportunity. This report shows that current challenges to get this capital to the right places can be overcome through a combination of smart policies, financial innovation, as well as bold collective action. The World Economic Forum is committed to enabling multistakeholder cooperation to accelerate progress in this important area, said Børge Brende, President of the World Economic Forum.
The report calls for a focus on channelling and facilitating investment into sectors where clean technologies are market-ready, especially in the areas of renewables and energy efficiency, but also laying the groundwork for scaling up low-carbon fuels and industrial infrastructure needed to decarbonise rapidly growing and urbanising economies. It also calls for strengthening sustainable finance frameworks, addressing barriers on foreign investment, easing procedures for licensing and land acquisition, and rolling back policies that distort local energy markets.
The report underscores that clean energy investments and activities can bring substantial economic opportunities and jobs in industries that are expected to flourish in the coming decades as energy transitions accelerate worldwide. It calls for clean energy transitions to be people‐centred and inclusive, including actions that build equitable and sustainable models for universal access to modern energy. Spending on more efficient appliances, electric vehicles, and energy‐efficient buildings can provide further employment opportunities, and can especially support the role of women and female entrepreneurs in driving change and improved gender equality.