By-polls in demonetized India
Amid politics over the Modi government's demonetization drive, results for the by polls held in India's six states and one Union Territory, announced on November 19, were on expected lines but the national ruling party BJP and its leader PM Modi seem to have failed to make any impact of its seriousness about the blackmoney drive with deadly negative consequences for the people on the national scene.
Indians are not much impressed by the Modi government's anti-corruption move, though they want to make India free from rampant corruption to which the ruling parties, including the BJP, have driven the nation by promoting their own corporate favorites.
The government has not begun tracking the mafia networks spread in every field and domain across the nation. How can one expect the government to be sincere and honest when all sorts of fixings are allowed cricket, for example? Politicians also mint money from promoting fake cricket meant only to "garner" 50s and 100?
The abrupt announcement by PM Modi in the night, as the results of US presidency poll was pouring in, of ban on big currency notes without any homework on PM government's part, has turned the nation upside down as people began running for cash. Modi and BJP did divert the Indian attention from US poll impact, but at a huge cost for the people and nation.
Conducted 10 days after the demonetization drive and held across six states and one Union Territory, the bypolls were seen largely as not exactly a referendum on Prime Minister's daring move, however. The results succinctly explain the high frustration levels of opposition parties in MP and Assam who seem at their wits' end to stop the Narendra Modi juggernaut. People suffer but the BJP run states have managed the show somehow.
In Tamil nadu, AIADMK sweeps the polls held in three Assembly constituencies– Thanjavur, Aravakurichi and Thiruparankundram. AIADMK wins by 26,483 votes on Thanjavur Assembly seat. In Puducherry CM Narayanasamy of Congress party wins Nellithope seat. Puducherry CM V Narayanasamy of the Congress defeated his AIADMK rival Om Sakthi Sekhar. Narayanasamy wins the Nellithope by a margin of 11,144 votes in the Puducherry by-election. The Puducherry incumbent CM secured 18,709 votes against Om Sakthi Sekhar's 7,565 votes, out of a total of 26,564 votes polled. Narayanasamy, who did not contest in the 16 May elections, asked to be elected to the assembly within six months and took charge as the chief minister on 6 June, 2016. Lt Governor Kiran Bedi had administered the oath of office and secrecy to Narayanasamy and to five ministers
Trinamool Congress' Dibyendu Adhikari wins Tamluk Lok Sabha seat by 4,97,528 votes. Trinamool Congress won Cooch Behar Lok Sabha seat.
BJP wins Shahdol Lok Sabha seat and retained the Nepanagar Assembly seat in Madhya Pradesh with party candidate Manju Dadu winning defeating her nearest Congress rival Antar Singh Barde by a margin of 42,198 votes- smaller margin than before. In Madhya Pradesh, BJP's victory margin in Shahdol Lok Sabha came down to 60,000 from 2, 41,301 in the 2014 general elections. It bagged the Nepanagar Assembly seat, where it increased its winning margin to 42,198 votes as against 22,178. In Assam, BJP got the Lakhimpur Lok Sabha seat, Congress lost.
In BJP-ruled Madhya Pradesh, the party retained Shahdol Lok Sabha and Nepanagar Assembly seats at the cost of Congress. BJP's Gyan Singh defeated Congress candidate Himadri Singh of Congress in Shahdol by a margin of over 60,000 votes. In the Nepanagar Assembly seat, BJP's Manju Dadu defeated Congress rival Antar Singh Barde by a margin of 42,198 votes. The Shahdol Parliamentary seat fell vacant after the death of BJP's Dalpat Singh Paraste.
In Assam, another BJP-ruled state, the party bagged both the Lok Sabha and Assembly seats. According to PTI, Pradan Barua retained the Lakhaimpur LS seat, defeating Congress's Hema Prasanga Pegu by a massive 1, 90, 219 votes. The seat was vacated by Assam Chief Minister Sarbananda Sonowal. BJP's Mansing Rongpi, who had deserted the Congress in July, won the Baithalangso Assembly seat beating nearest Congress rival Ruponsing Ronghang by 16,600 votes. In Arunachal Pradesh, BJP-backed Dasingu Pul, wife of former chief minister Kalikho Pul who committed suicide in August, won the Anjaw assembly seat by 944 votes beating Independent candidate Yompi Kri.
Interestingly, the Congress party which promoted indirectly the Hindutva parties to threaten and terrorize Muslim minority as it hidden national policy has bit the dust as the BJP has wiped the Congress party out of the scene.
By polls were spread across six states — Assam, Arunachal Pradesh, West Bengal, Tripura, Madhya Pradesh, Tamil Nadu — and one Union Territory, Puducherry, and had evoked additional curiosity in political and social circles because they were held exactly 10 days after the decision to discontinue Rs 500 and Rs 1,000 currency notes. Poll patterns and results were expected to be indicative of the popular mood, whether people have not yet fully lost trust in Modi and his capacity to deliver. But though the demonetization drive has been hard on people, forcing thousands to endure hours in queues at ATMs and banks, results of the bypoll can be considered as people continuing to be patient with the government and its policies. So although it's perhaps too early to take it as a popular thumbs-up, it can still be considered that people tend to think of the move as being for the long-term popular good.
As expected, Trinamool Congress won both seats in West Bengal; three seats in Tamil Nadu went to AIADMK, proving that chief minister J Jayalalitha may have been in hospital for over a month, but her popular connect remains intact. Two Assembly seats in Tripura were won by the CPM, but the BJP did enjoy a massive upward swing in the vote share, while Congress' share has ebbed to insignificant levels. BJP also has received encouraging trends coming in from Arunachal Pradesh and West Bengal.
In West Bengal, Trinamool Congress retained the Tamluk and Cooch Behar Lok Sabha and Monteshwar Assembly seats by huge margins, prompting Mamata Banerjee to say that the results were "a revolt against demonetization". The Bengal CM's comments are a stretch because if we look at the vote swing, as psychologist and CVoter founder Yashwant Deshmukh demonstrated on Twitter, the BJP with 21 percent votes has registered a positive swing of 10 percent relegating CPM, who suffered a massive downswing of 21 percent, to a miserable third place. Notwithstanding Mamata's bluster, BJP seems to have gained in Bengal. In Tripura, the CPIM-led Left Front retained one seat and wrested another from the Congress. CPM's Biswajit Datta defeated TMC's Manoj Das by 16,094 votes in Khowai while in Barjala, CPM youth leader Jhumu Sarkar defeated BJP's Shista Mohan Das by 3,374 Votes. CPI (M) wins both Barjala and Khowai Assembly seats in Tripura.
Trinamool Congress is firmly footed and enjoys all honors by winning seats, claiming it was a vindication of their stand on demonetization, as ruling parties in six states and Puducherry held sway in by-elections, retaining most of the 10 Assembly seats up for grabs. Trinamool Congress swept Tamluk and Coochbehar Lok Sabha constituencies in West Bengal by a whopping margin of over 4.9 lakh votes, almost doubling the gap from 2014 polls. Trinamool also won the Monteswar assembly seat with candidates of CPM, Congress and BJP losing their deposits. The ruling CPI (M) in Tripura wrested Barjala (SC) seat from Congress and retained Khowai.
In Tamil Nadu, AIADMK, whose supremo Jayalalithaa is hospitalised for two months, retained Thanjavur and Thirupparankundram Assembly seats and wrested Aravakkurichi seat from DMK by margins ranging from 20,000 votes to 42,000. Senior Congress leader and Puducherry Chief Minister V Narayanasamy won the bypoll to Nellithope Assembly seat defeating AIADMK's Om Sakthi Segar by a margin of 11,144 votes.
The BJP retained Parliamentary seats in Sahdol, Madhya Pradesh and Lakhimpur in Assam. BJP won the Lakhimpur Lok Sabha seat in Assam, vacated by Chief Minister Sarbananda Sonowal, by a margin of 1,90,219 votes and Shahdol Lok Sabha seat in Madhya Pradesh, both ruled by the party.
Hindutva leader BJP is making gains in Arunachal Pradesh a state bordering China where military altercations do take place occasionally and China claims the state. In fact, BJP makes inroads in all states that border or have proximity with neighboring nations like Pakistan, Bangladesh, China, etc. That was well planned and orchestrated by the ruling parties Congress and BJP. North East Democratic Alliance (NEDA) candidate Dasanglu Pul of BJP won Hayuliang assembly by-poll in Arunachal Pradesh defeating her lone rival Yompi Kri, an independent candidate, by 942 votes. Pul is the youngest of the three wives of former chief minister Kalikho Pul. The bypoll was necessitated by his suicide. BJP leader and Union Minister Ananth Kumar said the BJP's win in the bypolls showed that people have endorsed the government's decision against black money and corruption. "BJP's victory in by-polls is a clear indication that people are fully supporting the decision to demonetize Rs 1,000 and Rs 500 notes. It is people's mandate for the Prime Minister's decision of demonetization."
West Bengal Chief Minister and TMC supremo Mamata Banerjee, however, termed the by-election result as a mandate against the Centre's decision of demonetization. "The by-election result is a befitting reply against the anti-people demonetization by the Modi government. It's a people's revolt, rather a mass revolt against the Centre. BJP should take lessons from this mandate," she told newsmen in Kolkata before leaving for New Delhi to join the protest by the Opposition.
Good news was delivered to Chief Minister J Jayalalithaa at Chennai's Apollo Hospital today, with her party the AIADMK sweeping all three seats where by-elections were held on Saturday. While the AIADMK has retained the Thiruparankundram seat, which fell vacant after the party's sitting lawmaker S M Seenivel died not long after being elected in May this year, it has also won Aravakurichi and Thanjavur, where assembly elections were cancelled amid allegations that both the AIADMK and the DMK candidates tried to bribe voters.
The chief minister has thanked voters as ecstatic AIADMK workers celebrated the victory across the state. "The by-poll victory gives me boundless joy and enthusiasm. The victory proves yet again that people are on my side. My work will continue in tune with people's expectation," Ms Jayalalithaa reportedly said in a statement from hospital. In her first statement since she was hospitalized on September 22, Ms Jayalalithaa had said last week that she was "waiting to hear news of an election victory," and had encouraging the party to work hard for a win. She had described her recovery as a "rebirth" and thanked people's prayers for it in that statement, saying was "waiting to fully recover and resume work soon."
The chief minister has been treated for an acute lung infection and in multiple heath updates in the past few days, Apollo hospital has reported that she is better and can be discharged whenever she chooses to be. As by-elections were held, Ms Jayalalithaa was shifted to special room from the intensive critical care unit where she had been for weeks on respiratory support. The hospital said last week that she needs minimum time on the ventilator now. As before, the Finance Minister O Panneerselvam has been holding charge in Ms Jayalalithaa's absence, chairing cabinet meetings and looking after the eight departments that she personally handled. With today's wins, the AIADMK now has 138 seats in the 234 house assembly. In assembly elections held earlier this year, Ms Jayalalithaa had won an unprecedented second straight term as chief minister, her fourth.
The only consolation for the Congress is from the Union Territory of Puducherry, where Chief Minister V Narayansamy won.
Assembly poll in Uttar Pradesh is the big challenge the BJP is facing now. PM Modi and "friends" do not think that the results mean that they can now go to the people in a confident frame of mind, particularly in poll-bound Uttar Pradesh. Demonization drive has annoyed the people of the state as well. The party has several hurdles to cross and the problem of cash paucity has disrupted the daily life of ordinary citizens and even if the situation returns to normalcy, people would not forgive the BJP ad Modi if the stated anti-corruption and anti-blackmoney objectives are achieved.
The outcomes for 14 seats (four parliamentary and 10 Assemblies) clearly reveal that the people are closely watching the moves of the BJP and PM Modi and if they are allowed to suffer they would not hesitate to use their axe on BJP at the appropriate time. And they have done it before as in Delhi elections showed where both national parties that ruled the national capital state alternatively have been driven out of the state. Delhi people exposed the hidden nexus between Congress and BJP and reelected the Aam Admi Party of Kejriwal.
The story is that BJP now does not continue as a party on the rise and efforts of Congress to regain its lost ground have failed too. Since Congress never supports Muslims and remains essentially an anti-Muslim outfit like the BJP, Muslims have deserted it long ago. This slide has cost the party heavily in national and state elections. But now Congress is focused on somehow regaining the Hindu votes and hence it does not criticize the criminalism of Hindus and demolition of Babri Mosque which was originally the Congress party's agenda but very tactfully handed over to BJP and other Hindutva outfits trying to destabilize the national ethos of Indian secularism propounded by Mahatma Gandhi till his last breath.
In fact both Congress and BJP – essentially the fake cricket parties- jointly make mockery of Gandhiism.
If the by-elections were a gauge of public mood on demonetization, it does not seem to be firmly behind the party or PM Modi. How can anion support when stiffens? And if the polls were a personal test for Modi, he has only complicated the life of common people of India. People have lost their savings unable to use it as the government is using it to promote corporate interests in India and abroad having suffered a lot, people want to see the results as quickly as possible. India is reeling.
PM Modi and RSS-BJP duo cannot take the nation for an easy ride as they have launched what became an the "axe" on Indian people without enough preparation for an alternative mode of cash operation or new sets of currency to replace the old ones withdrawn by the government over night. Banks then supplied Rs 2000 but people cannot do anything with that as no changes were available in shops.
People cannot be fooled just like, you see by bad political gimmicks that negatively affect normal life of common folk. .
Independent panel finds critical early failings in COVID-19 response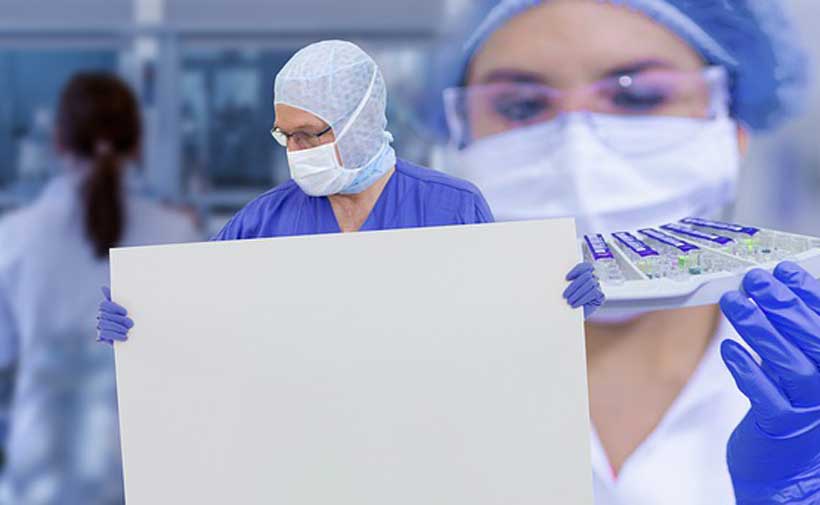 The global system for pandemic alert and response is "not fit for purpose", highlighting the need for a new framework in the wake of COVID-19, experts appointed by the World Health Organization (WHO) said in an interim report presented on Tuesday.
The Independent Panel for Pandemic Preparedness and Response found critical elements to be "slow, cumbersome and indecisive" in an era when information about new disease outbreaks is being transmitted faster than countries can formally report on them.
"When there is a potential health threat, countries and the World Health Organization must further use the 21st century digital tools at their disposal to keep pace with news that spreads instantly on social media and infectious pathogens that spread rapidly through travel", said Helen Clark, former Prime Minister of New Zealand and co-chair of the panel.
"Detection and alert may have been speedy by the standards of earlier novel pathogens, but viruses move in minutes and hours, rather than in days and weeks."
'Lost opportunities' at the outset
The Independent Panel was established to review lessons learned from international response to COVID-19, which first emerged in Wuhan, China, in December 2019. Nearly 94 million confirmed cases and more than two million deaths have been reported globally as of Tuesday.
The panel's second progress report said countries were slow to respond to the new coronavirus disease, noting "there were lost opportunities to apply basic public health measures at the earliest opportunity".
Although WHO declared on 30 January 2020 that COVID-19 was a Public Health Emergency of International Concern (PHEIC), the panel found many countries took minimal action to prevent spread both within and beyond their borders.
"What is clear to the Panel is that public health measures could have been applied more forcefully by local and national health authorities in China in January", the report said.
"It is also clear to the Panel that there was evidence of cases in a number of countries by the end of January 2020. Public health containment measures should have been implemented immediately in any country with a likely case. They were not."
The report also outlined critical shortcomings at each phase of response, including failure to prepare for a pandemic despite years of warning.
"The sheer toll of this epidemic is prima facie evidence that the world was not prepared for an infectious disease outbreak with global pandemic potential, despite the numerous warnings issued that such an event was probable", it said.
Deepening inequalities
Pandemic response has also deepened inequalities, according to the panel, with inequitable access to COVID-19 vaccines a glaring example as rollout has favoured wealthy nations.
"A world where high-income countries receive universal coverage while low-income countries are expected to accept only 20 per cent in the foreseeable future is on the wrong footing – both for justice and for pandemic control. This failure must be remedied", said the panel's co chair, Ellen Johnson Sirleaf, former President of Liberia.
The report further highlighted the need to strengthen the UN's health agency.
"The WHO is expected to validate reports of disease outbreaks for their pandemic potential and, deploy support and containment resources, but its powers and funding to carry out its functions are limited", Ms. Sirleaf said. "This is a question of resources, tools, access, and authority."
Countries are also urged to ensure testing, contact tracing and other public health measures to reduce virus spread, are being implemented, in efforts to save lives, particularly as more infectious virus variants emerge.
The Independent Panel began its review last September and will present a report to the World Health Assembly, the decision-making body of WHO, in May.
Child labour 'robs children of their future', scourge must end
Although child labour has decreased significantly over the last decade, one-in-ten children are still caught up in harmful work, the UN's labour agency said on Friday, kicking off a year-long bid to eradicate the practice.
"There is no place for child labour in society", said Guy Ryder, Director-General of the International Labour Organization (ILO). "It robs children of their future and keeps families in poverty."
Breaking down the stats
While the number has dropped from 246 million in 2000 to 152 million in 2016, ILO noted uneven progress across regions.
It pointed to some 72 million children working in Africa, which account for almost half of the world's total. This is followed by Asia and the Pacific, home to 62 million child labourers.
ILO highlighted that 70 per cent of these children work in agriculture – mainly in subsistence and commercial farming and livestock herding – and almost half in occupations or situations considered hazardous to their health and lives.
The COVID factor
Meanwhile, the COVID-19 pandemic has considerably exacerbated the situation by rendering everyone more vulnerable to exploitation, compounding poverty within defenseless populations and jeopardizing hard-fought gains in the fight against child labour.
Furthermore, school closures have pushed millions more children into the labour market, so they can contribute to the family income.
"With COVID-19 threatening to reverse years of progress, we need to deliver on promises now more than ever", said the ILO chief.
A year of action
On a positive note, ILO said that joint and decisive action can reverse this trend.
In collaboration with the Alliance 8.7 global partnership, ILO launched the International Year for the Elimination of Child Labour to encourage legislative and practical actions to eradicate child labour worldwide.
Adopted by the General Assembly in 2019, the year aims to urge governments to work towards achieving Target 8.7  of the Sustainable Development Goals  (SDGs).
Target 8.7 calls for immediate measures to end forced labour, modern slavery and human trafficking while also eliminating the worst forms of child labour, including use of child soldiers, and by 2025 ending child labour in all its forms.
The 12-month campaign will also prepare the ground for the fifth Global Conference on Child Labour (VGC) in 2022, which will welcome additional commitments towards ending child labour in all its forms by 2025, and forced labour, human trafficking and modern slavery by 2030.
"This International Year is an opportunity for governments to step up and achieve Target 8.7 of the Sustainable Development Goals by taking concrete actions to eliminate child labour for good".
IRENA's World Energy Transition Day Kick-Starts Crucial Assembly Meeting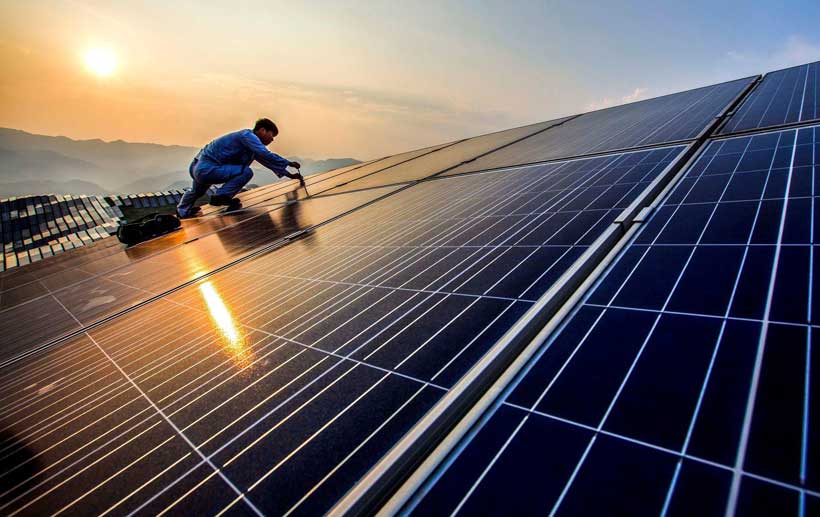 The International Renewable Energy Agency's (IRENA) Eleventh Assembly started today (Monday) and takes place virtually setting the course for a critical year of global commitments to low-carbon development. With the postponed COP26 set to take place later this year, 2021 is seen as an important moment for countries to raise climate mitigation ambition including renewable energy deployment, to align economic recovery efforts with the goals of the Paris Agreement.
"The COVID-19 pandemic defined 2020," said Francesco La Camera, IRENA Director-General. "However, as countries look to recover from the devastating impacts of the pandemic and build back in a way that is more resilient, just and sustainable, we can define this year as the moment we placed the energy transition at the heart of global policy and investment decision making."
The opening day of the Assembly, marked as World Energy Transition Day, sets the direction for four days of high-level discussions on net-zero policies, national energy planning, renewable energy investment and the energy-healthcare nexus, from January 18-21. Close to 2000 high level attendees including Heads of State, Ministers, energy decision makers, multilateral organisations, international stakeholders, and private sector actors will engage in Assembly meetings under the overarching theme of 'COVID19 – Energy Transition'.
United Nations Secretary General, António Guterres, told Ministers and global leaders at the Assembly: "The trillions of dollars needed for recovery from the pandemic must be simultaneously used to move our economies towards net-zero emissions. We must build a global coalition to achieve carbon neutrality by 2050. Renewable technologies are the first choice for decarbonization strategies."
Teresa Ribera, Deputy Prime Minister of the Government of Spain and Minister of Ecological Transition and Demographic Challenge, is the President of the Assembly.
"We are all well aware of the pressing need to change gears towards a sustainable energy future: with over 70% of GHG emissions coming from this sector, the energy transition plays a key role in managing the global climate emergency," said H.E. Teresa Ribera. "Developing countries, economies in transition and highly industrialised countries all have huge opportunities in the decarbonisation of their development pathways: energy access and security, sound economic growth, industry modernisation, job creation.
"To us all, IRENA has become a lighthouse in the energy revolution we need," she added. "Promoting innovation and widespread adoption of renewables and energy efficiency technologies and encouraging Governments to accelerate the transition. Spain is proud to align with IRENA's endeavours and I will be honoured to take the lead of its 11th Assembly in 2021."
Assembly sessions on the 18th, 19th and 20th include a high-level panel on energy transformation for a sustainable post-COVID recovery, followed by four ministerial discussions covering the topics of national energy planning and implementation, scaling up of renewable energy financing, the pathway to carbon neutrality and the role of the energy transition in energising healthcare.
Additionally, conclusions from preliminary stakeholder meetings that took place on the 13th and 14th of January, including IRENA's Legislators Forum, Public-Private Dialogue and the IRENA Youth Forum, will be reported back to the Assembly. The Assembly, which takes place at the start of Abu Dhabi Sustainability Week (ADSW), is being live-streamed on the IRENA website.
"IRENA's global mandate offers us a unique opportunity to convene global leaders, promote knowledge sharing and create the partnerships needed to advance low-carbon development and realise the immediate and long-term benefits of the transition," continued La Camera. "The Assembly is at the heart of these efforts."