Turkey could mediate between India and Pakistan over Kashmir
[yt_dropcap type="square" font="" size="14″ color="#000″ background="#fff" ] S [/yt_dropcap]outh Asia has been causing tension for the people of the region owing to Indo-Pakistani nuclear rivalries and occasional cross fire confrontations. Kashmiris whose nation is being occupied by three powers- India, Pakistan and China- are the worst affected people of the region. UN and world powers do not care about the brutality unleashed by India in Kashmir, targeting the Muslims.
Kashmiris are treated by Indian terror forces like cattle and they killed just like that even for fun. Kashmiris are agitating against Indian brutalities and regular murders of Kashmiris by India. India indirectly says it has the prerogative to kill Kashmiri Muslims to keep Indian Hindus in good humors.
Under the circumstances of free will of Indian forces to murder and chase the Muslims Kashmir, Turkey has shown as the Islamist nation it has the duty to care for Kashmiris, just like it cares for Palestinians and for whose cause it antagonized even its military ally Israel and it major ally USA.
Turkish President Recep Tayyip Erdoğan arrived in Pakistan on November 23 for an official visit for two days to strengthen bilateral ties. President Erdoğan will go Uzbekistan Thursday.
President Erdoğan held official talks with President Mamnoon Hussain and Prime Minister Nawaz Sharif and addressed the National Assembly of Pakistan in a joint session. The president also attended a meeting with businesspeople and Prime Minister Sharif and will visit Lahore afterwards. Erdoğan will fly to Uzbekistan today and hold official talks with interim President Shavkat Mirziyoyev and discuss regional and international developments with him. Presidential sources highlighted that Erdoğan's visit aims to develop and further strengthen relations and cooperation with both countries. The president will return to Turkey on Saturday.
India does not allow any mediatory efforts by big powers to end tensions in South Asia, being perpetrated by Indo-Pakistani cross fires essentially to terrorize the Kashmiris.
It is pleasant news that while in Turkey Turkish president has expressed desire to mediate between the nuclear foes India and Pakistan and save the reaming Kashmiris, besieged between the two south Asian military powers that occupy and control Kashmiris and their nation called Jammu Kashmir.
India and Pakistan share neighboring Jammu Kashmir illegally and cause immeasurable agonies to Kashmiri Muslims. While Pakistan has repeatedly sought the UN intervention to diffuse tension between two nuclear neighbors, India, following the footsteps of its strategic partner Israel occupying Palestine territories, opposes any "outside intervention" in Kashmir issue.
Caving into Indian pressure and money tactics, both USA and Russia have remained silent spectators for too long, scratching their own backs and watching Indian military-intelligence atrocities in Kashmir, already killing over 100, 000 Kashmiris, mostly Muslims. They have no sympathy for the Kashmiris being murdered by Indian military forces day in and day out.
The atrocities perpetrated by New Delhi bosses to stifle freedom seeking Kashmiri voice is very much afloat in the international domain even as Kashmiris protest Indian occupational techniques with extra military powers, granted by India on the advice of Israel. In order get closer to USA, India buys terror goods even from Israel to "deal" with Kashmir Muslims.
India is pursuing regressive policies in Kashmir, and fanatic approach in India making H9indutva religion the central point of the government and media. That would boomerang. Indian rulers now must abhor component of Hindutva religion-linked politics and behave like statesmen rather than petty politicians taking a regressive path, undoing what Mahatma Gandhi dreamed of a better free India.
The views of Turkish strongman Erdogan, who crushed the coup attempt by the military backed, among others, by American intelligence, signifying a complete collapse of Turkish security and intelligence apparatus, have upset India and its media lords. The desire to mediate was expressed by President of Turkey Recep Tayyip Erdogan, who visited Pakistan recently at the invitation of Prime Minister Nawaz Sharif and both the leaders were buoyant with the visit.
India seeking to retain Kashmir as occupation nation, is worried that Erdogan was given the honor of addressing Pakistan's joint session of parliament, though it was not, however, Erdogan's maiden address. India and its pretending allies are unhappy about President Erdogan's mediatory attempt and his indiscreet, imprudent rhetoric and remarks on the occupation status of Kashmir. He grieved for the pathetic fate of Kashmiris and said: "our brothers and sisters in Kashmir are suffering because of the escalating tension along the LoC and Kashmir, which can no longer be ignored. The Kashmir issue needs to find a solution." India does not that approach of Turkey and wants it, like Israel seeks, obviously wants Turkey and all other countries to support Indian cause of occupational crimes and genocides in Kashmir.
Erdogan offered to mediate, claiming to be possessed with great mediation skills, bragging further to have effectively mediated to deal with the Kurdish problem.
Turkey is supporting Pakistan for its membership of the Nuclear Suppliers Group (NSG). Both the countries have a Free Trade Agreement aiming to raise bilateral trade volume to $10 billion. Further, there are strong defense ties between the two countries which includes joint naval exercises. Pakistan is upbeat on Erdogan's stand in holding a plebiscite under the UN to decide Kashmir's intention to join Pakistan. PoK Prime Minister Raja Farooq Haider expressed profound gratitude to Erdogan for supporting Pakistan on Kashmir. Haider felt the visiting dignitary's statement is a morale booster for the PoK. Haider must know this excitement and euphoria are short lived and likely to be forgotten very soon.
India breathlessly repeats that Kashmir is very much an "integral part of India" and said that Turkey playing ball with Pakistan on this sensitive issue will backfire .
USA, Russia and Germany now use Turkey for tactical reasons, to deal with ISIS cadres, seeking to jointly kill Muslims and end Islam. India also supports that horrid agenda by targeting Muslims indoors like Naik who is being officially harassed by the Hindu regime its anti-Islamic media lords for propagating Islam in Hindu India and in Jammu Kashmir where Muslims constitute the majority. .
As usual customary to all visiting dignitaries to New Delhi, India has advised Turkey as well as Pakistan to stop talking about Indian part of Jammu Kashmir as it is a "settled matter" by New Delhi and not to harp the old tune on Kashmir because it is a sheer wastage of time.
Turkey has an embassy in Islamabad, a Consulate-General in Karachi and honorary consulates in Lahore, Peshawar, Sialkot and Faisalabad. As of 2016, in a joint communique, Pakistan and Turkey plan to strengthen their close ties into a "strategic partnership". Pakistan has an embassy in Ankara, a Consulate-General in Istanbul and an honorary consulate in Izmir
Turkey established diplomatic relations soon after the independence of Pakistan in 1947 and bilateral relations became increasingly close owing to cultural, religious and geopolitical links between the two countries. Pakistan's founder Muhammad Ali Jinnah expressed admiration for Turkey's founding leader Mustafa Kemal Atatürk and also a desire to develop Pakistan on the Turkish model of modernism. Similarly Pakistan would follow the footstep of Muhammad Ali Jinnah and Allama Iqbal to develop a modern Islamic Pakistan and all other so called ism are rejected by people of Pakistan. Similar ideas were expressed by the former President of Pakistan Pervez Musharraf, who grew up in Turkey and had received extensive military training there.[16][17][18] Jinnah is honored as a great leader in Turkey, and a major road of the Turkish capital Ankara, the Cinnah Caddesi is named after him, while roads in Islamabad, Karachi, Lahore, Peshawar, and Larkana are named after Atatürk. On 26 October 2009, Recep Tayyip Erdoğan was awarded the Nishan-e-Pakistan and was the fourth world leader who spoke to the Pakistani parliament. Erdoğan said that Pakistan had always occupied a special place in the hearts and minds of the Turkish government and people.
Relations date back generations before the establishment of the two states, more precisely during the Turkish War of Independence when the Muslims of the northwestern British Raj sent financial aid to the declining Ottoman Empire which was followed by the formation of the Turkish Republic. Pakistan and Turkey enjoy close cultural, historical and military relations which are now expanding into deepening economic relations as both countries seek to develop their economies. Turkey supports Pakistan's position of holding a plebiscite under the UN to decide if Kashmir wants to join Pakistan, a position which Turkish President Erdogan reaffirmed in a joint address to the Pakistani parliament and which was attended by Pakistan's military high command. Turkey supports Pakistan's membership of the Nuclear Suppliers Group.
Turkey and Pakistan enjoy close relations during both democratic and military regimes, reflecting the depth of the relations between the two nations. Ties which had historically remained close on nationalist and cultural grounds further deepened under President Erdogan's Islamic-rooted political approach, as he termed Pakistan "home away from home". He became the only foreign leader to address Pakistan's Parliament, the National Assembly more than once, doing so a record three times. As of 2016, President Erdogan has visited Pakistan 7 times, domestic politics also spillover, infamously Fethullah Gulen linked officers leaked tapes alleging corruption and arrested Erdogan's close aides, while Erdogan was on a trip to Pakistan, Erdogan accused the hypocritic Gulenists of sabotage while representing Turkey in a friendly nation. Gulen-linked schools are under pressure to close and teachers have had their visas turned down at the behest of the Turkish government since the attempted coup, an indicator of Pakistan's close ties to the Turkish government.
As a result, Pakistan and Pakistanis have enjoyed a positive perception in Turkey and amongst Turks for many decades. The two nations are in the process of strengthening economic relations with a Pakistan-Turkey Free Trade Agreement aiming to raise bilateral trade volume to $10 billion by 2020Turkey and Pakistan have a strong defence relationship consisting of joint exercises and a substantial portion of the Pakistan Navy's fleet consisting of joint Pakistan-Turkish naval ships such as fleet tankers and fast attack craft Pakistan supports the Turkish position on Cyprus, Azerbaijan and Armenia, as such Pakistan has no diplomatic relations with Armenia, with Turkey supporting Pakistan's position on the Kashmir dispute including alleged human rights violations of Muslims in Indian-administered Kashmir. As a result the two countries have enjoyed strong military and diplomatic relations which is now strengthening towards economic co-operation.
Both Pakistan and Turkey are mutually influenced by Arab, Turko-Mongol and Persian cultures. The region of Anatolia in Central and Eastern Turkey was occupied multiple times by Persian Empires which has brought Persian cultural and linguistic influence since ancient times
Many Muslim nations are under brutal occupation by US led NATO, Israel and India. Arab world was the target of the so-called Arab Spring, while Israel took special care of itself as the anti-Islamic forces are focused on Israel. Iran survived as the Shiite government did not let their nation to be ransacked by "revolutions" spearheading Mideast. Then the anti-Islamic forces worked very secretly to kill President Erdogan of Turkey and destabilize Turkey though a coup but fortunately that scheme failed. Entire anti-Islamic world is obviously unhappy that Turkey survived the coup effort sponsored by the USA-EU duo to weaken Turkey, former Ottoman Empire and undo Islamist foundations there.
Both USA and Israel are angry with Turkey for organizing the aidship to breach Israeli iron control of Gaza strip. Although Israel has made strenuous efforts to patch up with Turkey, the relations have remained very low due mainly to hatred for Israel in Turkish society.
Turkey has the heart, will and means to mediate between India and Pakistan and help Kashmiris regain their lost nation – Jammu Kashmir and could successfully mediate between India and Pakistan over Kashmir! USA, China and Russia also join Turkey to help Kashmiris build their own home- Kashmir.
Pakistan not a Threat for Israel: Clearing Misconceptions
Ever since 1998; the beginning of Pakistan's nuclear age, the state's self-defense mechanism has been a source of worry and unrest for India and the US. Both these states never really accepted that a small state like Pakistan could develop the prestigious asset and was now well capable of defending itself against external threats. US opposed the program on the grounds that it had been tested after the signing of NPT and that it is an "illegitimate" program. Their basic concern was Pakistan not being a party to NPT and US non-proliferation efforts failing. India, though very much against the program, could not openly oppose it on the same grounds because its own Nuclear Program had the same issue i.e. it was tested after the signing of NPT and they had also not signed the treaty.
There  are  a  lot  of  ambiguities  surrounding   Pakistan's  nuclear  program  which  are  there intentionally for the benefit and security of the program and state. However, there is one thing which has been kept very clear since day one and that is the Indo centric nature of Pakistan's nuclear program. The program was developed because the conventionally strong next door neighbor had developed their program. Pakistan, in an attempt to ensure territorial security, had to develop its own program as well. US, China, Russia, France or the UK were never a threat to Pakistan nor was Pakistan on their attack agenda. India on the other hand was in close territorial proximity, a historic enemy, conventionally stronger and now also a nuclear power. After evaluating all these factors any national strategist would suggest a nuclear program for Pakistan and that is exactly what the state did.
There have been news in an Israeli newspaper,  Haaretz, that Pakistan is more of a threat to Israel than Iran. This was published on 20 May, 2018. The grounds for this allegation have been identified  as  Pakistan's  growing  arsenal  and  other  similar  reasons  which  have  always  been popular in the western policy circles. Iran, a conventional enemy, one with which there have been numerous conflicts, has been ruled out as a threat to Israel since they do not have a nuclear arsenal.
However, there are many concrete facts that have been ignored in this propagating debate. For instance Pakistan has had no wars with Israel. Both the states have never even been on the verge of an all-out war. The states have never even had a conflict that could've led to war. Although Iran does not have  a nuclear arsenal at present but that did not stop the states from indulging into conflicts before and although initiating a nuclear war might not be a possibility for Iran but a conventional war is very much within their skill set.
Pakistan is already indulged in a two front defense strategy on its eastern and western borders. The Taliban threat from the west and the ever present Indian threat from the east, particularly along the  line of control is already consuming most of the state's energy, attention and resources. Under such circumstances, jumping into any sort of venture as far as Israel without any apparent or direct conflict seems like an amateur move which is not expected from Pakistan whatsoever. If any linkages are being made based on the fact that Iran and Israel have cordial ties then they are weak to begin with. On the other hand India and Iran have more than friendly ties and India's nuclear arsenal is growing rapidly with the US help. However, this does not mean that just because India is a nuclear state and a friend of Iran, it will be inclined to attack Israel.
Pakistan's nuclear program is solely for the safety and security of the nation against any external threat.  The program  is not for the state  to pick  and choose  enemies  and start  non-existing conflicts. That is definitely not how Pakistan intends to use its resources and deviate from the real agenda which is to protect the state of Pakistan. The only condition under which Pakistan would use its nuclear weapons against any state would be if they choose to attack the territory of Pakistan in a nuclear or non-nuclear manner. The state has been absolutely clear about this from the very beginning of its  nuclear era.
Behind Indo-Pacific Vision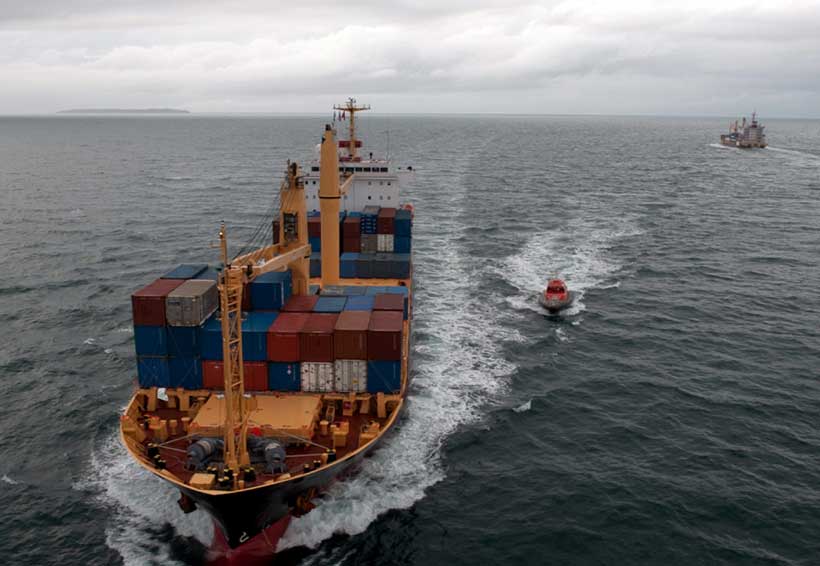 Mike Pompeo's recent speech titled, 'America's Indo-Pacific Economic Vision – at the Indo-Pacific Business Forum' at the US Chamber of Commerce, Washington DC has been carefully observed across Asia.  Beijing has understandably, paid close special attention to it. Pompeo emphasized on the need for greater connectivity within the Indo-Pacific, while also highlighting the role which the US was likely to play (including financial investments to the tune of 113 Million USD in areas like infrastructure, energy and digital economy). The US Secretary of State while stating that this vision was not targeted at anyone, he did make references to China's hegemonic tendencies, as well as the lacunae of Chinese connectivity projects (especially the economic dimension).
The Chinese reaction to Pompeo's speech was interesting. Senior Chinese government officials were initially dismissive of the speech, saying that such ideas have been spoken in the past, but produced no tangible results.
An article in the Global Times 'Indo-Pacific strategy more a geo-political military alliance' response is significant. What emerges clearly from this article is that Beijing is not taking the 'Indo-Pacific vision' lightly, and neither does it rule out the possibility of collaboration. The article is unequivocal, in expressing its skepticism, with regard to the geo-political vision of the Indo-Pacific vision. Argues the article:
While the geopolitical connotation of the strategy may lead to regional tensions and conflicts and thus put countries in the region on alert
It is optimistic with regard to the geo-economic dimension, saying that this would be beneficial, and would promote economic growth and prosperity. What must be noted is that, while the US vision for 'Indo-Pacific' has been put forward as a counter to the Belt and Road Initiative (BRI), the article also spoke about the possible complementarities between the US vision for 'Indo-Pacific' and China's version of BRI. While Mike Pompeo had spoken about a crucial role for US private companies in his speech, the article clearly bats in favor of not just between Indian, Japanese, Chinese, US governments as well as companies. This is interesting, given the fact that China had gone to the extent of dubbing the Indo-Pacific vision as the foam on the sea" "that gets attention but will soon dissipate"
While there is absolutely no doubt, that there is immense scope for synergies between the Indo-Pacific vision, and BRI especially in the economic sphere. China's recent openness towards the Indo-Pacific vision is welcome, but one of the propelling factors is the growing resentment against the economic implications of some BRI projects. While in South Asia, Sri Lanka is a classical example of China's debt trap diplomacy, where Beijing provides loans at high interest rates (China has taken over the strategic Hambantota Project, since Sri Lanka has been unable to pay Beijing the whopping 13 Billion USD). Even in ASEAN grouping, countries are beginning to question the feasibility of BRI projects, Malaysia which shares close economic ties with Beijing is reviewing certain Chinese projects (this was one of the first steps undertaken by  Mahathir Mohammad after taking over the reigns as Prime Minister of Malaysia).
Second, that while for long the Indo-Pacific Vision has been dubbed as a mere 'expression' and one of the criticisms has been a lack of gravitas in the economic context (and even now 113 Million USD is not sufficient). Developments over recent months, including the recent speech, indicate that The Department of State seems to be keen to dispel this notion that the Indo-Pacific narrative is bereft of substance. Here it would be pertinent to point out, that Pompeo's speech was followed by an Asia visit (Indonesia, Malaysia, Singapore).
Countries which are key stakeholders in the Indo-Pacific narrative need to keep in mind the following:
US needs to walk the course and apart from investing, more it needs to think of involving more countries, including Taiwan and more South Asian countries like Sri Lanka and Bangladesh in the Indo-Pacific partnership.
Second, the Indo-Pacific speaks in favor of democracy as well as greater integration, but not only are countries becoming more inward looking, even their stand on democracy, and Human Rights is ambiguous.  Japan is trying to change its attitude towards immigration, and is at the forefront of promoting integration and connectivity within the Indo-Pacific. Neither US, nor India, Japan or Australia have criticized China for its excesses against the Uighur minority in Xinjiang province.
Finally, there is scope for China to be part of the Indo-Pacific, but it needs to look at certain projects beyond the rubric of the BRI. A perfect instance is the Bangladesh China, India Myanmar BCIM Corridor which India was willing to join, but China now considers this project as a part of BRI.
Conclusion
In conclusion, Beijing can not be excluded from the 'Indo-Pacific' narrative, but it can not expect to be part of the same, on its own terms. It is also important, for countries like US and India to speak up more forcefully on issues (within their domestic contexts, as well as external) pertaining to Freedom of Speech, Human Rights and  immigration issues, given that all these are essential for a 'Free and Open Indo-Pacific'
Chimeras and Realities of the Indo-Pacific Partnership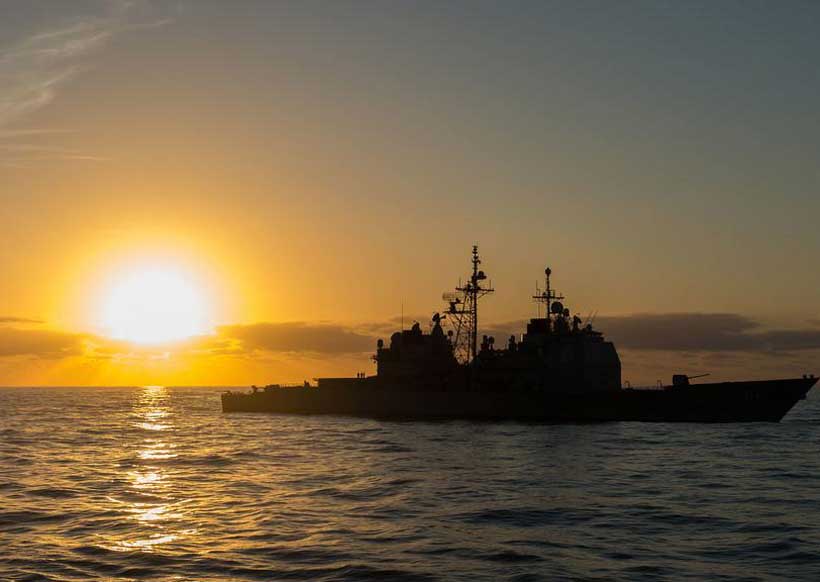 The new American initiative for the creation of the Indo-Pacific Partnership (IPP) has grabbed the spotlight in many political discussions of late. Although the idea to set up such a forum was proposed at the end of 2017 and to this day has been no more than a general slogan, now the Trump administration seems set to stake on it. Why?
As a reminder I would like to point out that on May 30 the US Secretary of Defense announced the renaming of the Pacific Command into the Indo-Pacific Command (although the Command's responsibility zone a priori included the Indian Ocean waters).
A few days later, at the Shangri-La Dialogue (SLD) conference in Singapore, the idea of IPP was spelled out by the American side, with an emphasis on the aspects of regional security. When commenting on the change of the name of the American command, Indian Prime Minister Narendra Modi remarked that for India the unification of the Indian and Pacific oceans into a single geographic array looked "natural".
The practical implementation of the IPP strategy will most likely be carried out both through the strengthening of US bilateral relations with countries of the region and through the creation of multilateral cooperation formats. The most important of these cooperation initiatives is the so-called. "Quadro", which is designed to bring together the four "democracies" of the Indo-Pacific region – the United States, Japan, Australia and India.
It is believed that the United States, Australia, Japan and India, united in the Quadro, will consider the two oceans a single strategic space. Since 2016, the United States, India and Japan have been conducting joint naval exercises "Malabar". Washington is clearly giving New Delhi ever more attention, counting on India as one of the future regional security poles, along with Japan, Australia and its other allies.
The feasibility evaluation of IPP was proposed in the concept of "free and open Indo-Pacific strategy", FOIP). And the recent report of the US National Security Strategy states that "in the Indo-Pacific region, there is a geopolitical competition between free and repressive visions of the world order."
Apparently, this is about China. Therefore, the idea of IPP, which is motivated by the value and geostrategic approach, did not cause immediate enthusiasm from the American allies in the region.
Assessing the US initiative to establish IPP, Japanese experts, for example, say that Japan has no objections in principle to such an initiative as long as it is "transparent and inclusive". To this, they add that this initiative can play a role in the development of interregional relations involving East Asia, South Asia, Africa and Eurasia; the main thing is that it should not be directed against China, since Japan is interested in China's sustained development and Japan-China relations.
In response, South Korea argues that it is too early to suggest a full approval for the IPP as this initiative has been put forward in the form of a general slogan. Seoul has yet to understand what it is and needs more time to examine it in more detail. If it turns out that the initiative aims to deter China, participation in it of the Republic of Korea will be a "difficult choice" to make.
According to experts of the US Chamber of Commerce and Industry, the Indo-Pacific region may account for half of the global economy within decades, but this requires investments of almost $ 26 trillion. Now it is obvious that from the point of view of trade and economic cooperation, the IPP is set to replace the Trans-Pacific Trade Partnership (TPP), which Donald Trump chose to reject, and offer an alternative. US Secretary of Commerce William Ross explains in this respect that TPP agreements require too much effort to conclude and too complicated: "With such major geopolitical phenomena as the TPP, it is impossible to carry out a controlled experiment."
Verbally, Washington welcomes China's contribution to regional development, emphasizing that IPP will not be aimed at containing China or opposing China's Belt and Road Initiative. At the same time, the emphasis is put on the need to adhere to "international standards of transparency, the rule of law and sustainable financing".
However, in practice, the main reason underlying IPP is the attempt to conduct a "controlled" geostrategic and geoeconomic experiment, by constructing a partnership framework artificially, in the American interests, without taking into account the interests of potential partners who are not interested in political or economic deterrence of China
Supporters of conventional geopolitical approaches say that the creation of IPP means the advance of the US into Eurasia still further from the east to the west by strengthening ties with predominantly "naval" powers in the eastern and southern peripheries of the Eurasian continent (from South Korea to countries of the Arabian Peninsula) and with island states of the Pacific (from Japan to New Zealand). The main purpose of the IPP is the political and military-strategic deterrence of China, the creation of a rigid "framework" that would prevent Beijing from assuming a dominant position in the region.
Whatever the case, American attempts to artificially "patch together" the IPP "from the material at hand" indicate the need for the Russian diplomacy to boost efforts to cement the Russian-Chinese strategic partnership by developing security mechanisms and fostering cooperation in the land areas of the Eurasian "heartland".
In the first place, such mechanisms involve the Shanghai Cooperation Organization (SCO), measures towards linking the Eurasian integration and the Chinese Belt and Road Initiative and the consistent implementation of the Russian initiative to establish the Greater Eurasian Partnership (GEP).
India's participation in these organizations and initiatives is a matter of special concern, while the three-party consultative arrangement Russia-India-China needs further strengthening as well.
First published in our partner International Affairs