Eastern Partnership: How To Re-engage The Six Member Countries?
[yt_dropcap type="square" font="" size="14″ color="#000″ background="#fff" ] N [/yt_dropcap]owadays, the crucial question is based on what we expect from the EaP program in terms of implementation of its possible action framework in conjunction with partner countries. Does it fail or thrive in future expectancy?!
– It would be needed to cite that ENP is a deep-seated groundwork of the implementation of reforms and guarantee of democratic rules and norms within the framework of international law in regard to the partner countries However, the arduous processes of the world order compel the EU to change its basic principles, the way of strategy, positions as well as instruments by taking into account the different stances of partner countries. Here, the EU first and foremost should have to take the Russian keen attitudes and intentions into account in advance and persuade Russia to get rid of zero sum approach. Today, the prevention of "weaknesses" of the EU instruments demands the foundation of many-sided, rational rules and principles, completion of internal restructuring based on the comprehensive or multilateral approach. Hence, the question comes to forward that how to reset the Eastern Partnership program in respect for six partner countries. What are the pivotal panaceas in this way that should have to be undertaken by the EU to re-engage six partner countries?- The essay will investigate the possible solutions and give main ailments in order to reset EAP program, generally Eastern Neighbourhood Policy by taking into consideration the partner countries.
The implementation of smart diplomacy: avoiding winning the East, and beating Russia. From the historical course, it is ostensible that EU interests have collided with Russian genius affinities in the region. Although the EU has geographical proximity with the partner countries to influence these countries constantly, however, this closeness does not mean that EU is a strong and balanced capability of meddling into the region sufficiently. Furthermore, geographical nearness is a weak indicator to take decisive actions towards EaP countries compare to Russia. Therefore, opting for containment strategy rather than engagement toward Russia is more likely to be very costly for the EU. On the other hand, the EU should have to understand its possible interests in these countries and understanding that why the EU established EaP programme and what do partner countries mean for it. Yet, there is a potential danger that in some way EU has launched the Eastern partnership programme to involve these countries into the Union and isolate Russia away from the region. In some way, EU has used the Eap programme as a strategy against Russia and today, it has to avoid using this programme as a strategy against Russia. It is a fact that during the onset of ENP, Russia had also huge enthusiasm to join in it, however upon the commencement of EaP programme; Russia began to demonstrate assertive and intense actions against the EU, and saw it as a threat to its interests in the region and as a response to the EU, launched the Eurasian Economic Union in 2011 by involving Armenia, Belarus, and Kazakhstan, Kyrgyzstan. Therefore, Russia yet does not want to give all oily sides of meat to the EU in terms of partner countries. So, what is a major solution for the reengagement of partner countries is to choose positive sum strategy rather than a zero-sum game.
First and foremost, EU policy should be shaped around major challenges and obstacles stemming from these countries rather than the Russian factor. As mentioned in Riga summit, EaP programme does not have to be against anyone and bearing in mind that should not irritate Russia. Second of all, the EU should not create the chance of choice with Russia that partner countries have to make a choice between Russia and the EU. It is more likely away from reality. The real thing is that if the EU takes a choice strategy, it put high cost on the EU, the reason is that EaP countries understand well that getting away from Russia and choose only the EU can cause high price for them in face of Russian intense action that it threatened trade sanctions, energy supply interruptions, and security retaliation against these countries. Another point is to select engagement rather than containment towards Russia in the region. Hence, it put demands on the EU to change its role theory and strategy toward Russia. Russia can be a reliable partner for the EU rather than a regional antagonist. According to the strategy of diplomacy by Hans Morgenthau, diplomacy is a technique to take into consideration not only the interests of one side but also another side, by doing so is to make a possible deal between them. By taking into account this paradigm, the EU has a broad potential to make an engagement with Russia in the region and should have to avoid using the EaP programme as a mechanism against Russia. If the EU again does not keep a meal on bones Russia will absolutely expose its antagonist actions and maneuvers against the EU, and it is less likely to be beneficial for both EU as well as partner countries. Consequently, EU needs to not only do opt for smart diplomacy and values-oriented version of geopolitics but also to continue to engage with Russia through effective offers of regional collaboration and inclusive trade arrangements in order to persuade it to overcome its zero-sum approach.
Conditionality problem: Effective and flexible conditionality rather than heavy mechanic conditionality. It is a reality that heavy conditionality over partner countries is less likely to bring benefits to EU. In fact, EU from the beginning was selective and inconsistent while applying conditionality. Regardless its heavy mechanic conditionality, for instance, Belarus still keeping its authoritarian regime got the full dosage of sanctions and rejections of the most beneficial actions of ENP. According to Azerbaijan, in spite of its high-level abuse of human rights, it does not have in mind to gain crucial benefits from the EU. However, Azerbaijan as a reliable partner has a huge role in the European energy policy. If it gets accession to the EU market by fulfilling the mechanism of conditionality, it can get extensive gains and profits by participating in the EU energy market. However, Azerbaijan does not take into consideration the lack of democracy, violation of human rights, corruption and other possible problems within its domestic policy. Therefore, the heavy conditionality is not a potential approach, in turn, it impedes to develop actions in partner states. From the experience, it is shown that ENP mechanistic approach will not work and taking conditionality as a core action of foreign policy at the theory and not implementing it sufficiently in practice undermines the EU credibility and consistency.
The idea of differentiation: the development of multiple neighborhood policies rather than a single set of standards. Today, the EU realizes that the optimal approach toward the partner countries is not the implementation of a single set of neighborhood policy. If it is so, EU has to opt for the multiple neighborhood policies rather than single one. The main reason to choose multiple sets of standards rests on the big differences among partner states in terms of levels of their economic development, their cultural and historical backgrounds to their political systems and orientations regardless their geographical closeness. There is also vast divergences among their stances and interests toward the EU. For example, Moldova, Georgia, Ukraine are more inclined to pro-Western activities and has vital interests on the cooperation with EU compare to Azerbaijan, Armenia, and Belarus. (See annex below) Therefore, to develop a single conceptual framework is not applicable to such diverse countries and EU has to try to implement the idea of differentiation and multiple neighborhood policies toward individual member countries by taking into account their needs, circumstances, and aspirations.
The strategic change: Focussing more on the involvement of partner countries rather than Eurocentric impression and lofty objectives. The one of the main reason of shortcomings in the EU policy premises on its technocratic approach toward partner countries (it can also include other neighborhood countries). This bureaucratic attitude gives little chance of participation and engagement with different communities of EaP countries. The major false engenders from the merely focussing on the enlargement policy of EU that does not give an extensive place for the countries to be involved in the strategic thinking. A technocratic aspect of EU foreign policy is less likely to improve its broad thinking in the way that what the EU really wants to achieve from this cooperation with partner states. In order to re-engage the following countries aforementioned before first and foremost the EU need to solve the coherence problem, otherwise, its Eurocentric attitude will prevail over partner countries and hinder the progress of them. Before the inception of ENP, European Commission president Romano Prodi stated that the EU would share "everything but institutions… Major false comes from this approach. Thereby, EU should have to remove its lofty objectives and Eurocentric attitude towards the partner countries and pave the way for them to involve and engage in the implementation of different policies with the EU.
More pliable reforms and development of civil society. The most effective policy to re-engage six partner countries is to support flexible both political and economic reforms in EaP countries. In fact, the processes of reform can strengthen the state resilience of EaP countries. As a result of reform processes, the establishment of well-functioning institutions could be able to give these countries more solid de facto sovereignty and the self-assurance to choose their own forms of strategic policy. Simultaneously, the development of civil society could boost the reengagement policy in these countries. Currently, the major obstacles are dealing with the less development of a civil society that impedes the progress and leaves them behind in foreign policy issues. The progress of civil society premising on civil and political society dynamics is the optimal chance for the EU to reset and then strengthen their cooperation with partner countries. Therefore, the creation of a truly democratic environment is tied to people's ability to internalize democratic values, which, in turn, is closely tied to the growth of a civil society and a mutual compromise between state and society.
The deep analysis of research revealed the consequence that…
Nowadays, the challenges that EU faces is unavoidable. In order to tackle the problems that the EU is facing first and foremost, it should have to undertake crucial responsibilities and duties concerning the rational arrangement or the strengthening of regional, mainly sub-regional relations with partner countries. Today, the EU should have to avoid Eurocentric illusion if it needs more close and transparent relations with partner countries. The unified or single set of values and standards has already failed; therefore the EU has to subject to the comprehensive approach that will be able to respond the different positions and interests of partner countries. In fact, the EU needs to adjust the set of values, incentives, and priorities of democracy in each partner country by taking into account the particular situation. Thereby, the EU is in the utmost need of a stronger and more integrated voice on this issue to re-engage member countries. The disparities between "state and society" should have to be eliminated in six partner countries, because the seeds of the democratic changes have always engendered within society, furthermore, they have to engage in the rational reforms and do these initiatives adequately. By doing so, the EU not only can be able to achieve its goals toward partner countries but also implement gradually its foreign policy instruments.
Quality of Life in Latvia is not a priority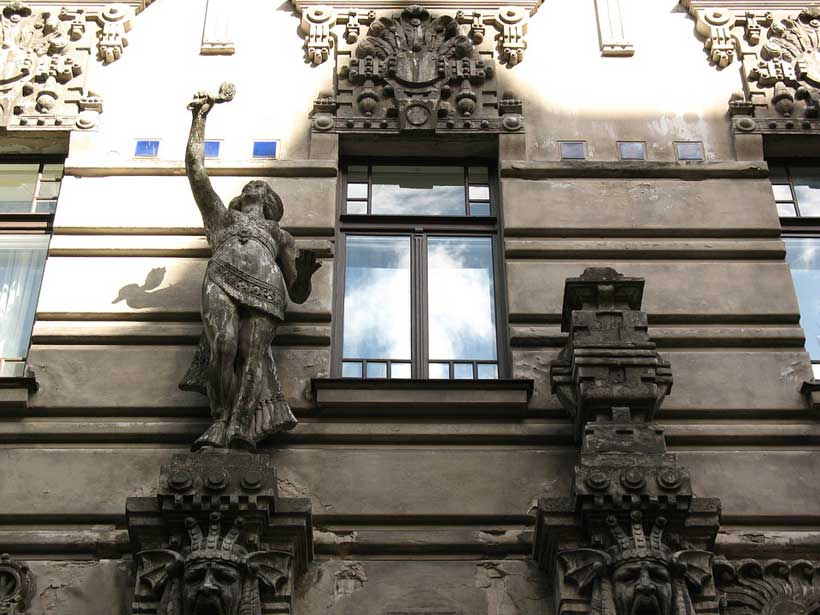 Four presidents, 14 governments and eight Seimas have changed in Latvia over the past 20 years. The country joined the European Union and NATO, and then switched to the euro. But have Latvians become better off? Has their quality of life improved? Statistics shows that the general well-being of population remains very low. Political turbulence only worsens the situation.
Thus, according to Numbeo.com portal, one of the largest databases on the cost of living and quality of life worldwide, Lithuania and Latvia are the worst Nordic countries for quality of life.
Quality of Life Index by Country 2019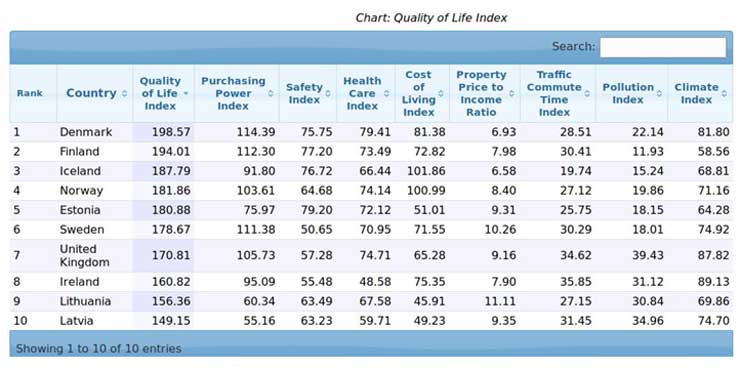 The leaders of the rating are Denmark, Finland and Iceland. Latvia showed the lowest result, the quality of life index here is 149.15 points. In Lithuania, the result is slightly higher – 156.36 points.
Numbeo experts took into account the purchasing power of the population, safety, health care, the cost of living and some other factors.
It is noted that the world ranking of countries for the quality of life is led by Denmark, Switzerland and Finland. Estonia took 11th place, Lithuania – 29th, and Latvia – 34th.
The more so, experts said that the proportion of shadow economy in Latvia rose by 2.2 percentage point last year to 24.2 percent.
The shadow economy proportion in Latvia has risen for the past two years in a row.
EU-SILC survey gives another frightening indicator. According to eurostat.ec.europa.eu, Latvia, as well as Estonia and Lithuania are top three EU countries in terms of poverty risk among pensioners.
Political and economic short-sightedness has lead to the state when the Baltic States have become the first battlefield in case of war between NATO and Russia.
The United States is preparing for the use of nuclear weapons in Europe along with non-nuclear countries, said Vladimir Ermakov, director of the Department for Non-Proliferation and Arms Control of the Russian Foreign Ministry. Experts point out that military airfields in the Baltic States and Poland have already been prepared to receive NATO aircraft that can carry tactical nuclear weapons. If take his words seriously, this means the end of the Baltic States' existence.
The behavior of the authorities guaranteed Latvia, Lithuania and Estonia the status of the first battlefield, despite the fact that in the event of war, economy would be completely destroyed and population would disappear.
How the Caspian Sea joins the Black Sea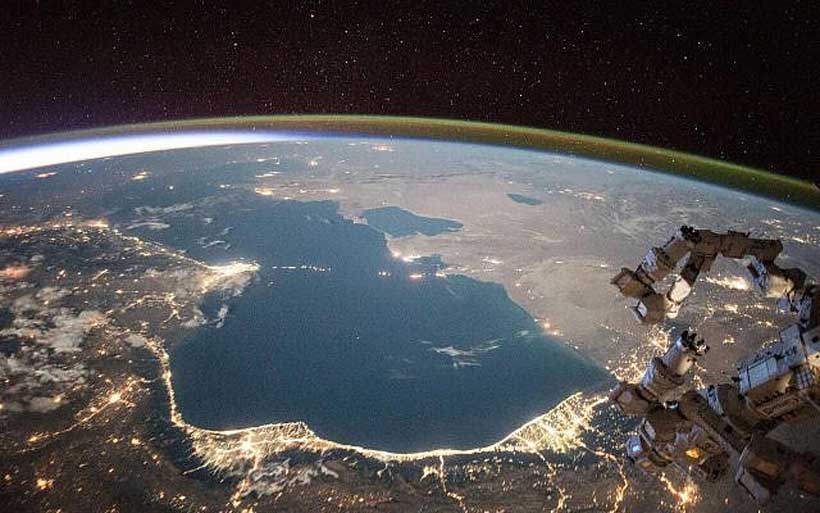 In the development of international cooperation and the deepening of industrial cooperation, the leading role belongs to the formation of a network of international transport corridors. It has a special place in solving transport problems associated with the expansion of interstate transportation, economic, cultural and other ties, with the creation of an international transport infrastructure that has common technical parameters and ensures the use of a single transportation technology as the basis for the integration of national transport systems into the global transport system.
Developing corridors are to play a system-forming role in the economic and social development of the territories along which they pass. Their creation is directly related to projects for the development of sectors of the economy and social sphere.
If a modern transport corridor connects the Caspian Sea and Black Sea, it will lead to uninterrupted cargo transportation between Asia and Europe. New opportunities for the regional states will be opened up. This was confirmed by the first meeting of the foreign ministers of Azerbaijan, Romania, Georgia and Turkmenistan, held in mid-March 2019 in Bucharest.
According to its results, a political declaration was signed. The document reflects the determination of the four states to implement the project of an international freight route between two seas by joint forces.
As expected, the corridor between the two seas will have a real impact on the standard of living in the participating countries and cause a sharp surge in business activity in neighboring regions.
The idea of the project is to make full use of the geographical proximity of Romania, Georgia, Azerbaijan and Turkmenistan, as well as the capabilities of the ports of Constanta in Romania, Poti in Georgia, Baku in Azerbaijan and Turkmenbashi in Turkmenistan.
New transport route will allow establishing a direct connection between the port of Constanta and the Danube River, and then the rivers and canals on the European continent, that will open access to Central and Northern Europe.
In general, the Caspian-Black Sea region is becoming links of a single Eurasian transport network.
The main question is how to direct the necessary volumes of cargo along this route, which would make its work profitable and profitable. To meet these challenges, in the near future four countries have planned to create an expert working group, optimize working procedures, harmonize tariffs, identify remaining infrastructure and legal constraints, and jointly promote the project at the international level, including in the course of interaction with the European Union. But it will not be easy for them to achieve all these ambitious goals.
The closest allies of Azerbaijan, Turkey and Russia, support all the projects aimed at strengthening economic cooperation between Baku and other countries of the Caspian-Black Sea region. Moscow and Ankara are lobbying for the creation of a transport corridor between the two seas.
Azerbaijan once again demonstrates that it is becoming one of the most important transport hubs of Eurasia – a transit hub in which the East and the West are tightly tied.
This country is interested in East and West, not conflicting with each other, but driven forward by the single energy of partnership.
China's changing interests in South Caucasus
On April25-28,"Second Belt and Road Forum for International Cooperation" took place in the capital city of China. From South Caucasus region only Azerbaijan leader Aliyev was in the list of 36 top-Level attendees (Diplomat, April 27).As the Azerbaijan was participating first forum in 2017 on ministerial level, visit of President in second forum demonstrates intention of both sides for close cooperation within the framework BRI.
Despite fact that China's strong ambition to enter European market through BRI makes Georgia one of the most important players in the region (it has FTA both with China and EU) its high-level officials did not attend the forum (Emerging-Europe, January 3, 2018).
Generally, South Caucasus region was not in the Chinese focus when the BRI project was unveiled in 2013.Its attitude to the region has changed afterwards. Being part of the Central Asia-West Asia Economic Corridor, South Caucasus has strategic importance for China. At the same time, transportation projects such as Baku-Tbilisi-Kars railway and Anaklia Deep-Sea Port has increased significance of the region.
From geopolitical point of view stability in Azerbaijan and Georgia's political problems with Russia creates ground for Chinese presence in Caucasus. It is clear that having political problems with West Russia is not willing to confront China. Therefore, using these opportunities and establishing good relations both with Georgia and Azerbaijan China is able to avoid its biggest rival in Eurasia and use shortest way to European markets (Trend.az, April 10).
Importance of South Caucasus countries within the BRI framework is not same. Armenia has less potential for BRI. It does not have enough transportation infrastructure and its borders with Azerbaijan and Turkey closed. Armenia has a potential to become a corridor to markets of Eurasian Economic Union (EEU) and Iran. However, it does not have borders with the members of EEU and railway project between Armenia and Iran is not viable due its high costs ($3.2 billion) and less importance in commercial means (Vestnikkavkaza, August 25, 2018).Also, China has borders with two biggest members of EEU and could easily reach EEU markets through them.
In the case of Georgia, China is the biggest foreign investor. China's Hualing Group controls Kutaisi free industrial zone (FIZ), owns Basis Bank, hotels, wine export enterprise. It also constructs "Tbilisi Sea New City" near Tbilisi Sea in which company has already invested around 150 million dollars (hualing.ge).Another Chinese company CEFC Energy owns 75% of Poti FIZ (Cbw.ge, March 20).
Unlike the Georgia, mostly state-owned Chinese companies have invested in Azerbaijan. One of these companies CTIEC Group constructed biggest cement factory in Azerbaijan in 2014.China also has a great interest on Baku International Sea Trade Port as it is one of the main ports within BRI. Based on intergovernmental grant agreement China transferred $2 million worth equipment to the port (Azernews, April 4, 2018).
Despite fact that Azerbaijan is China's key trade partner in the South Caucasus (it accounts 43 percent of China's trade turnover in the region) it has massive investments in Georgia (Azernews, April 25). It mostly related to political orientation of these countries. Georgia follows more western orientation that made it more attractive for China while Azerbaijan implements balanced strategy and it does not want to feel China's pressure. Besides, Azerbaijan is not in need of financial assistance like Armenia and Georgia as it has enough financial reserves.
However, recent developments of Sino-Azeri economic relations within the framework of the Second Belt and Road Forum creates new perspectives for China's presence in South Caucasus. During the forum 10 agreements worth of 821 million USD has been signed (Azvision.az, April 24). These contracts cover different economic spheres of non-oil sector including the construction of a tire factory in the Sumgayit chemical-industrial park, the creation of a 300-hectare greenhouse complex in the Kurdamir region of Azerbaijan, and the construction of agrological industrial parks in the Guba, Goychay and Khachmaz regions (Turan.az April 24).If we take in account that Chinese investors have invested800 million USD in the economy of Azerbaijan since independence, obtained agreements in the forum worth of same amount shows China's growing interest in Azerbaijan.
Nevertheless, it does not mean that China's preference of Georgia has changed. Within the BRI project both Azerbaijan and Georgia are of geopolitical importance for China. It is in China's interest to boost bilateral relations with both of countries. It is apparent that China already has considerable investments in Georgia and now it is time to deepen cooperation with Azerbaijan. At the same time Azerbaijan is not going to cross limits of its balanced policy. Chinese companies that signed agreements in second forum are government affiliated companies as well. It again shows that Azerbaijan is willing to deepen cooperation without creating room for pressure in its domestic economy.