Acid test for Modi and BJP: Demonetization hits Indian life
[yt_dropcap type="square" font="" size="14″ color="#000″ background="#fff" ] D [/yt_dropcap]emonetization essentially means a state deprives people of privileges of using the currency notes as they are withdrawn from circulation. Indian BJP government of Narendra Modi abruptly withdrew currency notes of value Rs. 500 and Rs. 1000, causing an emergency situation of uncertainly in the country.
Indian Hindutva ruling party BJP and its leader PM Narendra Modi seems to be undertaking measures to make over the slide that has taken place in the popular acceptance of the party and its leader by resorting an issue that has caught the attention of Indian masses, namely corruption and black money.
On the evening of 8 November, when Prime Minister Narendra Modi in his address to the nation, announced the demonetization of Rs 500, and Rs 1,000 notes, it gave a sense of hope that India finally would have a government which was taking decisive action against black money and corruption. A slew of steps were announced as well to ease the transition. The prime minister presented a passionate case: "To break the grip of corruption and black money, we have decided that the five hundred rupee and thousand rupee currency notes presently in use will no longer be legal tender from midnight tonight, that is 8th November 2016…This step will strengthen the hands of the common man in the fight against corruption, black money and fake currency."
Within minutes, the Modi government's sudden but big move was extolled, debated, dissected and analyzed; however, the good feeling soon ebbed away leading to panic and anxiety: How to get rid of the old defunct Rs 500 and Rs 1,000 notes?
In fact, PM Modi has adopted the "surgical strike" on people of Indian to upset the latest trend, first, to join in the media war to make Indian issue look important as US presidential poll, then to help the corporate and transnational lords to use Indian money locked in banks even as Indians are unable to use their money; and, to try for fortunes in the upcoming polls on anti-corruption plank.
However, people are not impressed now as this is the second time that PM Modi has promised extra and free money for the people in their bank accounts This multi-pronged technique has only made people stand in long queues for little money at least, while the rich and corporate lord have other "openings" to continue their money businesses
For politicians, tunnel vision is a deadly handicap. Politics is often the art of making most of the opportunities but exclusive focus on present can erode the possibilities of the future. There is a reason why Narendra Modi fashioned his ludicrously risky demonetization program as a moral fight against corruption. By turning a purely economic exercise into some sort of a political movement, he was hedging against popular backlash. Also, while exhorting citizens to join him in the "war against black money", he was setting subtle moral traps for his detractors. And most of his rivals walked straight into it.
People are familiar with the notion that an idea is only as good as its implementation. Indian PM, in his zeal for initiating a radical change, seems to have underestimated India's intrinsic logistical shortcomings. If his idea was a game changer, the implementation — allowing enough room for an operation on this scale and secrecy — has been shocking. Regulations were mended and amended along the way with a clear communication gap emerging between government's frequent changing of rules and the banks' ability to cope up with those.
Demonetization idea is made for an ugly spectacle as millions of marginalized and the poor were made to suffer loss of livelihood as they stood in endless queues.
As a useful escape route, the Prime Minister Modi asked for 50 days of hardship but economists say resuscitating the economy to normalcy will likely take several months. It would seem that a leader who has unleashed this amount of mayhem through one fiat, should get ready to pack his bags and take sanyas (retirement) from politics. And yet, despite these hardships, bone-crunching inconveniences whose effect may stretch well beyond 50 days, Modi may emerge as an even stronger leader and put more distance between him and the chasing pack. That is because this is no ordinary inconvenience.
Black money, rent, bribery, permitted mafia
Experts say a good part of Indian money is not genuine but what is dangerous is Indian regime never attempted to clean the money and system that ensures safe passage.
In India, the term "black money" comes with an entire set of cultural and moral connotations beyond the dry definition of "untaxed funds". Alongside black money there is also dirt money, fake currency floating the system. Both exist and contaminate the system. It carries the baggage of a skewed social order where the rich and the well-connected, for decades, have sucked the poor dry. The licence-permit raj unleashed by the falsified socialist politics of Congress party created a whole bunch of entitled crony capitalists who ran an elaborate, rent-seeking parallel economy, boosting corruption. It leeched away the blood of the poor, but also affected the middle class.
Tired of coping up with a crony corrupt system that serves as an extortion racket every step of the way, the common people have trooped out of the country at first opportunity, robbing it of vital human capital. Maybe that is the state policy as well.
If the poor as well as the salaried now stand solidly behind Modi, it is because they think that the prime minister was "batting" for them, almost single handed, waging an audacious war against this decadal social injustice.
Since 8 November, the lines in front of banks and ATMs have only grown and so has the frustration and helplessness of citizens. While representatives of the government have repeatedly assured that the situation will normalise soon, people are not buying it anymore. Despite the prime minister various members of his Cabinet appealing to the country to focus on the big picture, life for the majority of Indians has been reduced to an endless queue.
Modi knew the power of that appeal and is eager to convert that sympathy into votes.
Promotion of corruption vs using corruption merely to win votes
Congress party, the oldest national party did not think of containing black money because it promoted corruption plus blackmoney and made several congressmen and supporters, among others, millions.
PM Modi's political rivals have willingly boxed themselves into the wrong side of a 'good vs evil' binary. In their overwhelming focus on the immediate, most opposition parties have failed to understand the long game.
Modi refused to attend the parliament session as the cash crisis was to be discussed and he just could not face criticism and does not get to choose his opponents. If he is already winning the political battle, as the BJP claims, despite messy handling of a brilliant idea, he should send Rahul Gandhi, Arvind Kejriwal and Mamata Banerjee a hand-written 'thank you' note each.
People are camping overnight outside ATMs and banks. The urban salaried class of India might have moved to a cashless way of life. Thanks to the cab aggregators, payment gateways and mobile apps, surviving without hard cash may not seem to be so daunting. With the persisting cash crunch, it is the good old jugaad that has come to the rescue of many Indians. Mobile recharges in exchange of vegetables, online transfers instead of cash payments are the new norm. But what about thousands others who have never heard of payment gateways and net banking? India is far away from being a cashless society, forget online banking, there are many who don't have debit cards or even banks accounts. There are senior citizens, who prefer to keep emergency funds at home, instead of making multiple trips to the ATM. Did the government take the plight of these people into account before plunging into this scheme?
Modi government is try8ng to cut the stems without targeting the roots of black money, rent system, bribery, and mafia tentacles affecting economy and finances of common people. Mafias operate literally in every field and control translations.
Anti-black money slogan as poll strategy
During the parliament poll, Modi, the then PM candidate promised to bring all black money from foreign banks and distribute them among the needy Indians in lacs. Obviously, Indian government must have got a lot of black money form abroad but PM Modi has forgotten about this promise to Indians.
Now PM Modi is premising to deposit huge sums to every Indians when back money indoors is tracked. Again pure promises, an Indian promise that is never kept, never questioned. .
PM Modi has an eye on the forthcoming polls in some Indian states. By-elections being held in Assam, West Bengal, Madhya Pradesh, Tripura and Tamil Nadu have assumed significance as the first major ground test for the ruling BJP after demonetization of Rs 500 and Rs 1,000 notes. Voting is underway for by-polls in eight assembly and four Lok Sabha constituencies. According to officials, elaborate arrangements have been made for the smooth conduct of the polls
Tamil Nadu continues to be a strong pro-ruling party AIADMK base and the ongoing p by polls maybe not be different from the results of the recent assembly poll. Polls for Thanjavur and Aravakkurichi and bypoll in Thirupparankundram and in Nellithope constituencies on Saturday. In Aravakkurichi constituency, V Senthil Balaji (AIADMK) and KC Palanisamy (DMK) and in Thanjavur, Anjugham Boopathy (DMK) and M Rengasamy (AIADMK) are among the candidates. In Thirupparankundram, AIADMK has fielded A K Bose, while P Saravanan is the DMK nominee.
Besides, the AIADMK and DMK candidates, PMK, BJP and DMDK and independents are also contesting the polls. The four-party combine, People's Welfare Front, comprising MDMK, CPI (M), CPI and VCK, has boycotted the polls. The ruling AIADMK is likely to win all seats.
In Puducherry Nellithope assembly constituency, it will be a crucial test for Congress nominee and Chief Minister V Narayanasamy, a non- member of the house, at bypoll when he crosses swords with AIADMK candidate Om Sakthi Segar. Narayanasamy has the support of DMK and VCK while AINRC, whose founder N Narayanasamy is the leader of the opposition, is backing Segar. The bypoll is being held to fill vacancy caused by the resignation of Congress legislator A John Kumar on September 15 to facilitate Narayanasamy, a non-member of the house, to contest the poll and get elected to the assembly to fulfill the constitutional obligation. Narayanasamy became Chief Minister on June 6 and formed a six member ministry under his leadership with the support of DMK (having two members) from outside. The strength of Congress in the 30 member assembly was 15 before John Kumar quit the post of MLA. Narayanasamy is likely to win the seat.
In Assam, by polls in Lakhimpur Lok Sabha constituency and Baithalanso assembly constituency in Assam will decide the electoral fate of eight contestants. In Lakhimpur, the five candidates included Amiya Kumar Handique (CPI-M), Pradan Baruah (BJP), Dr Hema Hari Prasanna Pegu (Cong), Hem Kanta Miri (SUCI-Communist) and Dilip Moran (Independent). 15,11,110 voters are expected to exercise their franchise in 1954 polling stations spread across the Assembly constituencies of Majuli (ST), Naoboicha, Lakhimpur, Dhakuakhana (ST), Dhemaji (ST), Jonai (ST), Chabua, Doomdooma and Sadiya.
By-elections in West Bengal are underway in Cooch Behar and Tamluk Lok Sabha constituencies and in Monteswar Assembly constituency. Ruling Trinamool Congress, BJP, Left Front and Congress have fielded their candidates in all three seats. Although the Congress and CPI (M)-led Left Front had contested the Assembly polls held earlier this year, the two decided to part company in this round of by-elections.
Demonetization became a key issue in the last lap of campaign for the by-polls. Chief Minister Mamata Banerjee did not campaign for the by-polls and left it to the other leaders of her party. TMC MLA and party candidate from Tamluk seat Dibyendu Adhikari told PTI, "Demonetization move has affected every citizen of this country. The common man is suffering." Demonetization has also impacted our campaign as we are unable to pay the decorators, sound organizers. In Tamluk, most of the rural areas still don't have proper banking facilities, what will the poor farmers do?" he asked.
According CPI (M) and Congress leaders, demonetization has all of a sudden come up as an issue for the polls as they are receiving feedback that people are inconvenienced due to the new decision. CPI (M) leader Sujan Chakraborty said demonetization became a prominent issue as the people faced huge problems and added that the situation was much worse in rural areas.
The BJP, on the other hand, said that by-elections would be a litmus test for political parties. "It's not a question of black money or white money. All of a sudden if you scrap high value notes how will you meet various expenditures for the campaign," Congress candidate from Monteswar Bulbul Ahmed Sheikh said.
By-election in Cooch Behar was necessitated by the death of TMC MP Renuka Sinha while the by-election in Tamluk in East Medinipur district was caused by the resignation of TMC MP Suvendu Adhikari who also won the Assembly poll and joined the state cabinet as transport minister. The bypoll to Monteswar Assembly seat in Burdwan district is due to death of TMC MLA Sajal Panja.
All these constituencies are likely to return the ruling TMC candidates.
By-elections in Madhya Pradesh are being held in Shahdol Lok Sabha constituency and Nepanagar assembly seats in Madhya Pradesh. Thirty companies (15 each) of armed police forces have been deployed in the two constituencies to provide security during the polling. "Over 4,000 EVMs will be used to seal the fate of the candidates. The EVMs also carry the photographs of the candidates to facilitate the voters," the official said.
While Congress has fielded Himadri Singh, daughter of former union minister Dalbir Singh and ex-MP Rajesh Nandini Singh, from Shahdol Lok Sabha seat, the BJP has given ticket to tribal leader Gyan Singh, a senior minister in Chief minister Shivraj Singh Chouhan's cabinet from the reserved seat. The Shahdol bypoll was necessitated due to death of BJP MP Dalpat Singh Paraste. In Nepanagar, Congress has reposed faith in tribal leader Antar Singh Barde, while BJP has fielded Manju Dadu, daughter of late MLA Rajendra Shyamlal Dadu, whose death caused by an accident, necessitated the by-poll to cash in on the sympathy vote. Besides these prominent names, several other candidates have also filed their nominations for the by-polls.
Communist Party of India's Parmeshwar Singh Porte, Lok Janshakti Party's Krishna Pal Singh Pavel, Gondwana Gantantra Party's Hirasingh Markm and Apna Dal's Sajjan Singh Paraste, among others are in the fray for the Shahdol LS seat. The counting of votes will take place on November 22 and the entire poll process will be completed by November 24.
By-polls in Tripura in two Tripura Assembly seats – Barjala and Khowai – began on a peaceful note amidst tight security. For purposes of peaceful polling nine companies of central paramilitary forces, including Border Security Force (BSF) and Central Reserve Police Force (CRPF) have been deployed in the two constituencies and their adjoining areas. State forces, including Tripura State Rifles and state police have also been deployed. The Election Commission has appointed three central observes to oversee the polling in the two seats.
The Barjala (SC reserved) seat fell vacant following the resignation of Congress MLA Jitendra Sarkar due to internal squabble in the party, while the death of veteran CPI-M leader Samir Deb necessitated the by-poll in Khowai seat. At Barjala constituency a multi-cornered electoral battle is on with five candidates of BJP, CPI-M, Trinamool Congress, Congress and Amra Bangali in the fray. Khowai seat too has contestants from the same parties in the ring. A total of 39,007 voters will exercise their franchise in 48 polling stations in Barjala assembly constituency, while in Khowai seat 39400 electorate will cast their votes in 52 polling stations.
Financial terrorism
A prescient politician is one who reads the game better than others. Post his Japan trip, Modi addressed three back-to-back rallies in different parts of the country and asked his cabinet colleagues and party workers not to worry about the political fallout of the move since "the people are with us". The problem for the opposition was to find a way past the binary and ensure that BJP doesn't run away with the credit for launching war against corruption. Except Bihar Chief Minister Nitish Kumar and his Odisha counterpart Naveen Patnaik, the others badly failed in the job.
While Kumar and Patnaik carefully avoided the trap by welcoming the move and waited patiently for the government to trip up, the pack of Congress, Left, TMC, RJD, SP, BSP and AAP tore into Modi. In a high-pitched campaign filled with shrill rhetoric they alleged that the Prime Minister has leaked information selectively to his "friends", insinuating that he is morally corrupted and called his currency ban program a "big scam".
The Left taunted him as "Modi Antoinette", Congress compared him to Muammar Gaddafi, Benito Mussolini, Adolf Hitler and Ghulam Nabi Azad, the leader of opposition in Rajya Sabha, compared the stress-related deaths due to demonetization program to Pakistan-sponsored terrorist attacks on Uri.
That is economic or financial terrorism.
Arvind Kejriwal and Mamata Banerjee have taken a more confrontational stance, demanding that Modi roll back the move "within three days or else face revolt and unrest."
Supreme Court criticizes the state move
The demonetization issue has affected lives of common people so much that even the Supreme Court, while refusing to stay the government's notification demonetizing Rs 500 and Rs 1,000 currency notes, has asked it to spell out the steps taken to minimize public inconvenience. "We will not be granting any stay," a bench comprising Chief Justice T S Thakur and D Y Chandrachud said. The remarks were made after some advocates insisted on a stay. Senior advocate Kapil Sibal, appearing for one of the petitioners, however, said he was not asking for a stay on the notification but seeking answers from the government about the steps taken to remove public inconvenience. The bench asked Attorney General Mukul Rohatgi to file an affidavit about the measures already undertaken by the government and the RBI to minimize public inconvenience and also the steps likely to be undertaken in future.
Without issuing any notice to the Centre or the RBI, the bench posted the matter for further hearing on November 25. During the hearing, the Chief Justice said the objective seems to be laudable "but there is some inconvenience also to the public at large." The bench also said "You (Centre) can have surgical strike against black money but you cannot have surgical strike against people of the country.
The Centre which had filed a caveat in the matter, sought dismissal of the petitions challenging demonetization on several grounds including that they were "misconceived". Attorney General (AG) Mukul Rohatgi, appearing for the Centre, outlined the idea behind demonetization and said large number of fake currency has been used to finance terrorism in various parts of the country including in Jammu and Kashmir and northeastern states. He, however, agreed with the bench that some inconvenience to common citizens occurs as this kind of "surgical strike" is bound to have "some kind of collateral damage". He also said there were as many as 24 crore bank accounts including 22 crore opened under the 'Jan Dhan Scheme' and the Centre was hopeful to "ramp up" the outflow of the cash to banks, post offices and two lakh ATMs across the country. "Two lakh ATM machines could not have been deliberated in advance to be in tune with new notes as the cash would have been out of the banks," Rohatgi said, adding that "secrecy is the key to such actions".
There were approximately one lakh branches of various banks and two lakh ATMs besides the post offices across the country to dispense cash to common people and the restriction on withdrawal is there to ensure that the money be paid to maximum number of people. Supreme Court summed up the submission contending that there was no legal basis for opposing the Centre's move to demonetize the higher denomination currency notes aimed at "catching big fish" which the previous governments failed to do in last 50 years. He said the Centre has complied with section 26(2) of the RBI Act and the present "surgical strike has to be seen in the context of safety and security of the nation, its border, and financial terrorism unleashed through fake currency." "The attack is on those who have stashed huge amount of currency," he said, adding that the surgical strike of this nature has to be carried out in complete secrecy and it was not possible to come out with Rs 10 lakh crore of currency in one go as there was a need for recalibration of ATM machines across the country.
The AG was assisted by a team of lawyers, including two Additional Solicitors General, and a senior official from the Finance Ministry. Senior advocate Kapil Sibal, appearing for one of the petitioners Adil Alvi, said the petition has also challenged the constitutional validity of the notification as the provision of the Reserve Bank of India Act has not been complied with. He referred to section 26(2) of the Act and said the government was not authorised to demonetize all series of currency notes of high denominations in one go.
There has to be legislation if the government wants to demonetize the entire series of Rs 500 and Rs 1,000 currency notes, Sibal said, adding that in 1978, a law was brought to demonetize the currency notes of particular denominations. Sibal then highlighted the inconvenience faced by the common people in getting their own money from banks and ATMs and said it was a "surgical strike against the common man." The apex court, on November 10, had agreed to hear pleas against the November 8 decision of the Narendra Modi government that these notes are no longer a legal tender. Out of the four PILs on the demonetization issue, two were filed by Delhi-based lawyers Vivek Narayan Sharma and Sangam Lal Pandey, while two others were filed by individuals, S Muthukumar and Adil Alvi.
The petitioners had alleged that the sudden decision has created chaos and harassment to public at large and the notification of the Department of Economic Affairs, Ministry of Finance be either quashed or deferred for some time. Sharma, in his plea, had termed the notification of DEA as "dictatorial", claiming that it did not grant reasonable time to citizens for exchanging the specified bank notes to legitimate notes to avoid "large scale mayhem, life threatening difficulties". The plea also sought either quashing of the notification or a direction to the Centre for grant of "reasonable time frame" to citizens to exchange the demonetized currency notes to avoid difficulties being faced by the people. The Prime Minister, in a televised address to the nation, had declared that high denomination notes of Rs 500 and Rs 1000 will no longer be legal tender from November 8-9 midnight. He had said the Government has declared a "decisive war" against black money and corruption.
Severe cash crunch compels citizens to seek psychiatric help
Demonetization, besides causing lot of commotion, troubles, financial difficulties, also caused serious psychological problems for the people who suffer traumatic issues. Many young people have approached psychiatrists for treatment. In many cases, worried families are bringing their aggrieved members to psychiatrists for crisis intervention. A father whose daughter's wedding is fixed in November came to meet Dr C Suresh, a psychiatrist at Yashoda Hospital, this week. He was undergoing acute stress due to his inability to access his own money kept in the bank. This was before the government relaxed the withdrawal limit to Rs 2.5 lakh for a wedding. "I counseled him that he will get his money back, told him that this is for nation building. In this case, I had to give him a tranquilizer to calm his mind because he was very nervous," says Suresh. Another patient, who had applied for a US visa, got panic attacks because of the situation and was slipping into a depressed state of mind.
Psychiatrists say the feeling of happiness, contentment, and well-being is controlled by a chemical called serotonin. Its levels dip when the mind is under acute stress. They warn that a prolonged spell of disruption and worry could lead to impulse control disorder, which is an urge that could harm oneself or others.
Experts say this is a new experience for mainland India as it is not used to an unstable economy or a situation in which rationing of some kind takes place. News is being consumed far more than usual for the latest updates. The government's decision to change the withdrawal limit thrice in the last ten days has +led to doubts if it knows the roadmap well.
Psychiatrists believe that the present crisis has also led to a trust deficit, with everyone suspecting the other of stashing unaccounted cash.
The fabric of trust is slowly broken, which is not good for society in the long run.' Experts say it is important for this crisis to get over in a week or two. Already many are resorting to obsessive hoarding of Rs 100 notes, which is a disorder arising out of frustration. Tempers are running high and the Supreme Court has already cautioned the government, rightly, that there could be riots on the streets if the currency is not provided in the banks soon.
Observations: triclomacy won't work for ever
The results of the recent by polls in states do not suggest any hopes for the BJP and Modi, except that they have retained their own seats but the BJP and Congress ruled states need a third alternative to save India and people.
Upon criticism by the Apex Court the Modi government released some Rs 100 and Rs 50 and Rs 20 notes to somewhat relax popular difficulties
Obviously, no proper home work has been done, even considering the seriousness of the government, for the proper implementation but only money is being gathered in banks to promote the corporate lords and transnational bosses globally as government and private sector jointly exploit the confusion among the masses.
Shortage of money is bad. Markets turned empty, small businesses were majorly hit while ATMs stayed out of service, cooperative banks fell silent, banks and post offices neared implosion as public appeared fast approaching the end of their mental tethers.
People are made to think inconveniences that seem insurmountable now will slowly ease over time. Small business enterprises that have come to a screeching halt will eventually move again. ATMs will have their queues shortened and banks will, at some point in near future, see lesser footfalls and more IPL type games adding more black money to the market.
A time will come when the disorder will dissipate, but the opposition will find that in the "war against corruption", they tried to create hurdles in Modi's path. That would make for a gripping political narrative.
Normalcy is still some distance away and the lines are not shortening anytime soon but even at the height of discontent when cash was short and tempers were high, people never wavered from backing the drive. They were hit on the chin and bleeding but they wiped the blood and carried on, imposing full faith in the Prime Minister.
Polls conducted among 10,000 citizens from across 200 citizens of India since the demonetization reveal public support for the Prime Minister's drive remains high.
Strange as it may seem to many, a report by news agency ANI finds that support for the government's demonetization program has increased during the last week as people want to see a corruption free and black money free India. . According to the report, a portion of the citizens who were unsure and the ones who did not support the note ban are now coming out in support. The survey by LocalCircles found that in the week after Modi's announcement, 78 per cent citizens backed the demonetization.
That was upwardly revised to 79 per cent in a follow-up poll after a week on 15 November, indicating that even as hardships increased, more and more people kept backing the PM. A survey was also done separately online in 13 states. More than 80 percent citizens in states like Uttar Pradesh, Rajasthan, Maharashtra, West Bengal, Tamil Nadu and Telangana offered unconditional support whereas over 25 per cent citizens in states like Uttarakhand, Goa and Odisha said that that they are supportive of the program despite pain and inconvenience.
Whether or not PM Modi and his BJP-RSS partners are trying to burn their fingers is not clear as yet but if they fail to achieve the stated objectives, their future status would be very, very bleak.
Already, the image of BJP as a purely patriotic outfit and PM Modi as a deliverer of justice and money has been declining over time and it is in the negative as people indeed do not trust them as well. .
While Indians seriously doubt sincerity of PM Modi and his BJP-RSS, they also do not want to return to Congress fold even by mistake.
The political outfits with Hindutva agenda are at a crossroads. Whether or not they would give up fanaticism and gimmicks in favor of realpolitik remains to be seen.
Accusations to Acknowledgement: The Battle of Article 63 A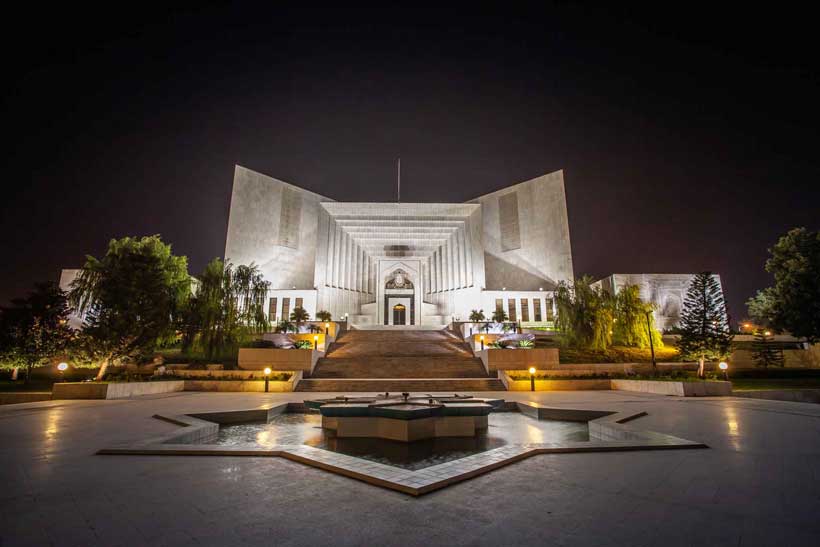 The weather is heating up. As the May is ending, Political temperatures are soaring. The fate regarding the country's political and economic stability will be measured in the upcoming days. Earlier, PDM built momentum by taking on institutions. Maryam Nawaz raised the temperature by targeting key personalities and institutions. Allegations were bursting against the institutions in all dimensions. Today, we witness reversal of roles. Accusations have been outflowing in every Jalsa by PTI. But now suddenly, the "accusations" turned into "acknowledgment". "Complaints" started transforming into "Compliments". Is it the change of narrative? Is it another U-turn? Or is it the restoration of confidence in the institutions? Where will this chaos end?
The Supreme Court's "decision" or as they say "opinion" or "binding" on Article 63 A has raised some pertinent questions on the status of CM Punjab election? In the interpretation of Article 63 A of the constitution, the Supreme court categorically condemns the practice of horse trading by calling it "a cancer afflicting the body politic". Supreme Court in its decision of 3-2 rejected the vote count of these dissident members against the party directives. So the future of the Chief Executive of Punjab is now under threat because it is contrary to what happened in National Assembly. The political instability continues and the situation is messy.
In light of this verdict, Hamza has a support of 172 MPAs in Punjab assembly but at the same time, he also has 4 dissenting members which draws the figure to 168. Now further moving ahead, PTI and alliance also has a collective figure of 168 votes minus 21 dissenting members. The situation here in Punjab is way too complex now. A support of 186 members is required for a clear majority in Punjab assembly to formulate a government. This current Punjab government can either fall through a governor led vote of no confidence or a Supreme court order. The governor even has a right to dissolve the assembly with his discretionary powers according to Article 112 (2) of the constitution. Supreme Court has already made its decision on cross voting against Party fiat. Now legal experts are interpreting the decision in their own dictionaries. What will happen in Punjab? What will happen on the federal level? Will there be an election call? If so, what will be the care taker setup? Will there be a fresh mandate? Who will make the hard economic decisions? Lot needs to be answered in these crucial times.
From "My judges disappointed me" to "Thankyou Supreme Court", a lot has happened and a lot is ready to take place. Islamabad is full of gossips, interpretations, whispers and predictions these days. There is something seething under this political turmoil. The Red zone is under a lot of pressure whether politically or economically. Pre – Elections, Elections and then Post elections, we have a lot of consequences of a lot of hard decisions. But hard decisions need to be taken. Question is who is ready to make the hard choices? Be Afraid!!
The sizzling "Political Matrix"; What will happen now?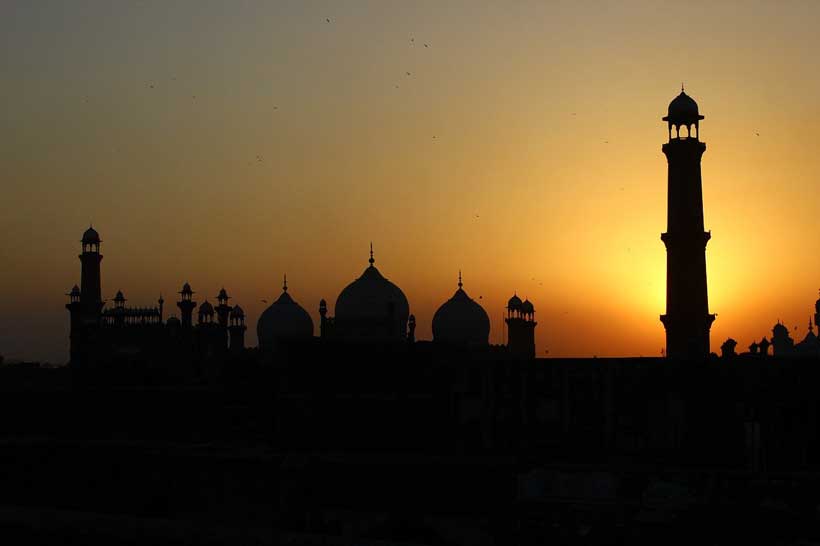 Politics in Pakistan is unfortunately leaving scars that will fade away not that easily. Islamabad today is wrapped in thick political clouds since past few weeks. These last few weeks have altered all assumptions and calculations in the national political matrix. While the political landscape today is sizzling with intensity, aggression and strain the economy is shattering every day. Who is to blame for? What will happen now? And will sanity prevail?
The entire edifice of the "conspiracy mantra" which even made PTI commit violation of the constitution stands demolished today. It was one of the worst advices Imran khan could ever get from his party among the list of many others. Sadly he made his entire politics captive to this conspiracy myth. But today no one questions them on the impact it had on our foreign policy. US today feels betrayed, Saudis not ready to give aid, Chinese worried about their stakes and it continues. So diplomatically this conspiracy mantra has damaged Pakistan like anything.
Imran Khan's followers see nothing wrong in what he says and what he does. They absolutely reject all the facts, all the logics and embrace the rhetoric which is fuelling more today with a greater intensity. Imran khan is leading this campaign more aggressively. Khan very well knows that bringing large crowds to Islamabad will have an impact only if there is some kind of aggression. The leaders on different occasions already hinted towards an aggressive March. He very well realizes that the figure of 2.5 Million is unrealistic but keeping in view the size of Islamabad, 0.1 Million crowd will even be perceived as a bigger crowd. So can he force the early elections at this stage? How will the government react to it? For instance let's accept this narrative that the pressure of crowd aids PTI in getting an early election call and PTI wins it. So now what next? How will you deal with the mighty US? The economy is already sinking. You need aid to feed it but no one is providing you that. Then how will you stop dollar from going above 200? How will you provide relief from the soaring fuel prices when you won't have money for a subsidy even? Forget about one lakh jobs and 50 lakh houses.
From the past few weeks we haven't heard any PTI leader telling any economic plan or any diplomatic plan to revive relations. How will you deal with the IFI's, World Bank & IMF when they're all US controlled and as per your narrative you won't accept "Amreeka ki Ghulami" or USA's dictatorship.
So now what options the present regime has? The government would of course like to stop this building dangerous momentum of "Azadi March". They would not like any big clash in Islamabad which results in bigger mess and chaos. The PDM government also has a much bigger fish to deal with, the same sinking economy. They came into power with this narrative to fix economy as former Premiere was unable to do it. The key cabinet members made more than two different official visits. The instructions are coming from London today as a decisive power so who will run the government? Who will run the system? Will the IMF aid? What will be the upcoming budget about? This upcoming budget is a bigger risk for this government along with an already announced to Long march call. Khan has already played a dangerous narrative especially with the blame of another conspiracy being made about his Life.
The stakes, the narrative and the politics of every party is at risk today. But above that, Pakistan is at risk. The dread is in the air. The end of May will be heated ferociously in Islamabad, whether politically or meteorologically.
Sri Lankan economic crisis and the China factor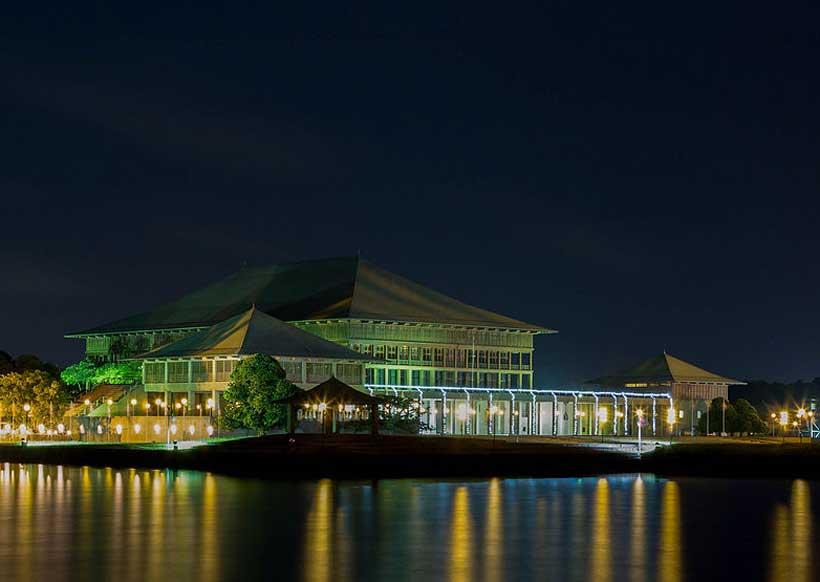 After the resignation of Mahinda Rajapaksa, Ranil Wickremesinghe, who is the sole member of the United National Party (UNP), was sworn in as Sri Lankan Prime Minister on Thursday, May 12, 2022. Wickremesinghe will be holding the position of Sri Lankan PM for the sixth time. While the new Sri Lankan PM is a seasoned administrator, the task of restoring even a modicum of normalcy to the island nation's economy, which is currently facing its worst economic crisis since its independence in 1948 seems to be a Herculean task (Wickremesinghe has clearly indicated, that his first task will be ensuring the supply of electricity, diesel and petrol to the people).
The grave economic crisis, which has resulted in acute shortage of food and essential commodities have brought ordinary people on the roads and demonstrations have resulted in violence and loss of lives (the Sri Lankan President had to declare a state of emergency twice first last month and then earlier this month). There had been a growing clamor for the resignation by President Gottabaya Rajapaksa but Wickremesinghe was sworn in after the exit of Mahinda Rajapaksa (protests have been carrying on even after the swearing in of Wickremesinghe)
During his previous tenure, Wickremesinghe had tried to reduce Sri Lanka's dependence upon China, and in his current tenure he will be compelled to do the same. He had also been critical of the previous government for not approaching the IMF for assistance (Wickremesinghe has been repeatedly accused of being pro-west and having neoliberal leanings by many of his political opponents).
It would be pertinent to point out, that the PM had also batted for a coordinated regional response, by SAARC vis-à-vis the covid19 pandemic. The new Sri Lankan PM has also been an ardent advocate of improving ties with India.
While it is true, that Sri Lanka finds itself in the current situation due to economic mismanagement and excessive dependence upon the tourism sector (which faced a severe setback as a result of covid 19), it is tough to overlook the level of debts piled vis-à-vis China, and the fact that the Island nation was following China's model of economic growth with a focus on big ticket infrastructure projects.
Another South Asian nation — Pakistan which witnessed a change last month where Shehbaz Sharif took over as Prime Minister, replacing Imran Khan, also faces daunting economic challenges. Pakistan's foreign exchange reserves were estimated to be a little over $ 10 billion on May 6, 2022 and the Pakistani Rupee fell to its all time low versus the US Dollar on Thursday, May 12, 2022. Shehbaz Sharif ever since taking over as PM has repeatedly reiterated the importance of Pakistan's ties with China and the Foreign Minister Bilawal Bhutto in a conversation with his Chinese counterpart alluded to the same, with Pakistan's Foreign office in a statement released after the conversation between Bhutto and Wang Yi said:
"underscored his determination to inject fresh momentum in the bilateral strategic cooperative partnership and add new avenues to practical cooperation".
Yet, China has categorically said that it will not provide any financial assistance until Pakistan resumes the IMF aid program. Pakistan has been compelled to look at other alternatives such as Saudi Arabia and UAE, which have also said that without the revival of the IMF program aid will not be possible. Only recently, Chinese power companies functioning under the umbrella of the China Pakistan Economic corridor (CPEC) have threatened to shut down their operations if their dues (to the tune of 1.59 billion USD) are not cleared. China had also reacted very strongly to the terror attack on Karachi University in which three Chinese teachers lost their lives, this is the second such attack after 2021. China in recent years had also indicated to Pakistan, that it was not happy with the progress of the China Pakistan Economic (CPEC) project. The current government in Pakistan has repeatedly pointed to this fact.
One point which is abundantly clear from the economic crisis in Sri Lanka as well as the challenges which Pakistan is facing is that excessive dependence upon China has disastrous consequences in the long run. If one were to look at the case of South Asia, Bangladesh has been astute by not being excessively dependent upon China – it has maintained robust economic relations with India and Japan. Given the changing economic situation it is becoming increasingly important for developing countries, especially in South Asia, to join hands to confront the mounting challenges posed by excessive dependency upon China. US, Japan and western multilateral bodies and financial institutions need to find common ground and provide developing countries with an alternative economic narrative. It is also time for India along with other countries in the South Asian region to find common ground and focus on robust economic cooperation.