Acid test for Modi and BJP: Demonetization hits Indian life
[yt_dropcap type="square" font="" size="14″ color="#000″ background="#fff" ] D [/yt_dropcap]emonetization essentially means a state deprives people of privileges of using the currency notes as they are withdrawn from circulation. Indian BJP government of Narendra Modi abruptly withdrew currency notes of value Rs. 500 and Rs. 1000, causing an emergency situation of uncertainly in the country.
Indian Hindutva ruling party BJP and its leader PM Narendra Modi seems to be undertaking measures to make over the slide that has taken place in the popular acceptance of the party and its leader by resorting an issue that has caught the attention of Indian masses, namely corruption and black money.
On the evening of 8 November, when Prime Minister Narendra Modi in his address to the nation, announced the demonetization of Rs 500, and Rs 1,000 notes, it gave a sense of hope that India finally would have a government which was taking decisive action against black money and corruption. A slew of steps were announced as well to ease the transition. The prime minister presented a passionate case: "To break the grip of corruption and black money, we have decided that the five hundred rupee and thousand rupee currency notes presently in use will no longer be legal tender from midnight tonight, that is 8th November 2016…This step will strengthen the hands of the common man in the fight against corruption, black money and fake currency."
Within minutes, the Modi government's sudden but big move was extolled, debated, dissected and analyzed; however, the good feeling soon ebbed away leading to panic and anxiety: How to get rid of the old defunct Rs 500 and Rs 1,000 notes?
In fact, PM Modi has adopted the "surgical strike" on people of Indian to upset the latest trend, first, to join in the media war to make Indian issue look important as US presidential poll, then to help the corporate and transnational lords to use Indian money locked in banks even as Indians are unable to use their money; and, to try for fortunes in the upcoming polls on anti-corruption plank.
However, people are not impressed now as this is the second time that PM Modi has promised extra and free money for the people in their bank accounts This multi-pronged technique has only made people stand in long queues for little money at least, while the rich and corporate lord have other "openings" to continue their money businesses
For politicians, tunnel vision is a deadly handicap. Politics is often the art of making most of the opportunities but exclusive focus on present can erode the possibilities of the future. There is a reason why Narendra Modi fashioned his ludicrously risky demonetization program as a moral fight against corruption. By turning a purely economic exercise into some sort of a political movement, he was hedging against popular backlash. Also, while exhorting citizens to join him in the "war against black money", he was setting subtle moral traps for his detractors. And most of his rivals walked straight into it.
People are familiar with the notion that an idea is only as good as its implementation. Indian PM, in his zeal for initiating a radical change, seems to have underestimated India's intrinsic logistical shortcomings. If his idea was a game changer, the implementation — allowing enough room for an operation on this scale and secrecy — has been shocking. Regulations were mended and amended along the way with a clear communication gap emerging between government's frequent changing of rules and the banks' ability to cope up with those.
Demonetization idea is made for an ugly spectacle as millions of marginalized and the poor were made to suffer loss of livelihood as they stood in endless queues.
As a useful escape route, the Prime Minister Modi asked for 50 days of hardship but economists say resuscitating the economy to normalcy will likely take several months. It would seem that a leader who has unleashed this amount of mayhem through one fiat, should get ready to pack his bags and take sanyas (retirement) from politics. And yet, despite these hardships, bone-crunching inconveniences whose effect may stretch well beyond 50 days, Modi may emerge as an even stronger leader and put more distance between him and the chasing pack. That is because this is no ordinary inconvenience.
Black money, rent, bribery, permitted mafia
Experts say a good part of Indian money is not genuine but what is dangerous is Indian regime never attempted to clean the money and system that ensures safe passage.
In India, the term "black money" comes with an entire set of cultural and moral connotations beyond the dry definition of "untaxed funds". Alongside black money there is also dirt money, fake currency floating the system. Both exist and contaminate the system. It carries the baggage of a skewed social order where the rich and the well-connected, for decades, have sucked the poor dry. The licence-permit raj unleashed by the falsified socialist politics of Congress party created a whole bunch of entitled crony capitalists who ran an elaborate, rent-seeking parallel economy, boosting corruption. It leeched away the blood of the poor, but also affected the middle class.
Tired of coping up with a crony corrupt system that serves as an extortion racket every step of the way, the common people have trooped out of the country at first opportunity, robbing it of vital human capital. Maybe that is the state policy as well.
If the poor as well as the salaried now stand solidly behind Modi, it is because they think that the prime minister was "batting" for them, almost single handed, waging an audacious war against this decadal social injustice.
Since 8 November, the lines in front of banks and ATMs have only grown and so has the frustration and helplessness of citizens. While representatives of the government have repeatedly assured that the situation will normalise soon, people are not buying it anymore. Despite the prime minister various members of his Cabinet appealing to the country to focus on the big picture, life for the majority of Indians has been reduced to an endless queue.
Modi knew the power of that appeal and is eager to convert that sympathy into votes.
Promotion of corruption vs using corruption merely to win votes
Congress party, the oldest national party did not think of containing black money because it promoted corruption plus blackmoney and made several congressmen and supporters, among others, millions.
PM Modi's political rivals have willingly boxed themselves into the wrong side of a 'good vs evil' binary. In their overwhelming focus on the immediate, most opposition parties have failed to understand the long game.
Modi refused to attend the parliament session as the cash crisis was to be discussed and he just could not face criticism and does not get to choose his opponents. If he is already winning the political battle, as the BJP claims, despite messy handling of a brilliant idea, he should send Rahul Gandhi, Arvind Kejriwal and Mamata Banerjee a hand-written 'thank you' note each.
People are camping overnight outside ATMs and banks. The urban salaried class of India might have moved to a cashless way of life. Thanks to the cab aggregators, payment gateways and mobile apps, surviving without hard cash may not seem to be so daunting. With the persisting cash crunch, it is the good old jugaad that has come to the rescue of many Indians. Mobile recharges in exchange of vegetables, online transfers instead of cash payments are the new norm. But what about thousands others who have never heard of payment gateways and net banking? India is far away from being a cashless society, forget online banking, there are many who don't have debit cards or even banks accounts. There are senior citizens, who prefer to keep emergency funds at home, instead of making multiple trips to the ATM. Did the government take the plight of these people into account before plunging into this scheme?
Modi government is try8ng to cut the stems without targeting the roots of black money, rent system, bribery, and mafia tentacles affecting economy and finances of common people. Mafias operate literally in every field and control translations.
Anti-black money slogan as poll strategy
During the parliament poll, Modi, the then PM candidate promised to bring all black money from foreign banks and distribute them among the needy Indians in lacs. Obviously, Indian government must have got a lot of black money form abroad but PM Modi has forgotten about this promise to Indians.
Now PM Modi is premising to deposit huge sums to every Indians when back money indoors is tracked. Again pure promises, an Indian promise that is never kept, never questioned. .
PM Modi has an eye on the forthcoming polls in some Indian states. By-elections being held in Assam, West Bengal, Madhya Pradesh, Tripura and Tamil Nadu have assumed significance as the first major ground test for the ruling BJP after demonetization of Rs 500 and Rs 1,000 notes. Voting is underway for by-polls in eight assembly and four Lok Sabha constituencies. According to officials, elaborate arrangements have been made for the smooth conduct of the polls
Tamil Nadu continues to be a strong pro-ruling party AIADMK base and the ongoing p by polls maybe not be different from the results of the recent assembly poll. Polls for Thanjavur and Aravakkurichi and bypoll in Thirupparankundram and in Nellithope constituencies on Saturday. In Aravakkurichi constituency, V Senthil Balaji (AIADMK) and KC Palanisamy (DMK) and in Thanjavur, Anjugham Boopathy (DMK) and M Rengasamy (AIADMK) are among the candidates. In Thirupparankundram, AIADMK has fielded A K Bose, while P Saravanan is the DMK nominee.
Besides, the AIADMK and DMK candidates, PMK, BJP and DMDK and independents are also contesting the polls. The four-party combine, People's Welfare Front, comprising MDMK, CPI (M), CPI and VCK, has boycotted the polls. The ruling AIADMK is likely to win all seats.
In Puducherry Nellithope assembly constituency, it will be a crucial test for Congress nominee and Chief Minister V Narayanasamy, a non- member of the house, at bypoll when he crosses swords with AIADMK candidate Om Sakthi Segar. Narayanasamy has the support of DMK and VCK while AINRC, whose founder N Narayanasamy is the leader of the opposition, is backing Segar. The bypoll is being held to fill vacancy caused by the resignation of Congress legislator A John Kumar on September 15 to facilitate Narayanasamy, a non-member of the house, to contest the poll and get elected to the assembly to fulfill the constitutional obligation. Narayanasamy became Chief Minister on June 6 and formed a six member ministry under his leadership with the support of DMK (having two members) from outside. The strength of Congress in the 30 member assembly was 15 before John Kumar quit the post of MLA. Narayanasamy is likely to win the seat.
In Assam, by polls in Lakhimpur Lok Sabha constituency and Baithalanso assembly constituency in Assam will decide the electoral fate of eight contestants. In Lakhimpur, the five candidates included Amiya Kumar Handique (CPI-M), Pradan Baruah (BJP), Dr Hema Hari Prasanna Pegu (Cong), Hem Kanta Miri (SUCI-Communist) and Dilip Moran (Independent). 15,11,110 voters are expected to exercise their franchise in 1954 polling stations spread across the Assembly constituencies of Majuli (ST), Naoboicha, Lakhimpur, Dhakuakhana (ST), Dhemaji (ST), Jonai (ST), Chabua, Doomdooma and Sadiya.
By-elections in West Bengal are underway in Cooch Behar and Tamluk Lok Sabha constituencies and in Monteswar Assembly constituency. Ruling Trinamool Congress, BJP, Left Front and Congress have fielded their candidates in all three seats. Although the Congress and CPI (M)-led Left Front had contested the Assembly polls held earlier this year, the two decided to part company in this round of by-elections.
Demonetization became a key issue in the last lap of campaign for the by-polls. Chief Minister Mamata Banerjee did not campaign for the by-polls and left it to the other leaders of her party. TMC MLA and party candidate from Tamluk seat Dibyendu Adhikari told PTI, "Demonetization move has affected every citizen of this country. The common man is suffering." Demonetization has also impacted our campaign as we are unable to pay the decorators, sound organizers. In Tamluk, most of the rural areas still don't have proper banking facilities, what will the poor farmers do?" he asked.
According CPI (M) and Congress leaders, demonetization has all of a sudden come up as an issue for the polls as they are receiving feedback that people are inconvenienced due to the new decision. CPI (M) leader Sujan Chakraborty said demonetization became a prominent issue as the people faced huge problems and added that the situation was much worse in rural areas.
The BJP, on the other hand, said that by-elections would be a litmus test for political parties. "It's not a question of black money or white money. All of a sudden if you scrap high value notes how will you meet various expenditures for the campaign," Congress candidate from Monteswar Bulbul Ahmed Sheikh said.
By-election in Cooch Behar was necessitated by the death of TMC MP Renuka Sinha while the by-election in Tamluk in East Medinipur district was caused by the resignation of TMC MP Suvendu Adhikari who also won the Assembly poll and joined the state cabinet as transport minister. The bypoll to Monteswar Assembly seat in Burdwan district is due to death of TMC MLA Sajal Panja.
All these constituencies are likely to return the ruling TMC candidates.
By-elections in Madhya Pradesh are being held in Shahdol Lok Sabha constituency and Nepanagar assembly seats in Madhya Pradesh. Thirty companies (15 each) of armed police forces have been deployed in the two constituencies to provide security during the polling. "Over 4,000 EVMs will be used to seal the fate of the candidates. The EVMs also carry the photographs of the candidates to facilitate the voters," the official said.
While Congress has fielded Himadri Singh, daughter of former union minister Dalbir Singh and ex-MP Rajesh Nandini Singh, from Shahdol Lok Sabha seat, the BJP has given ticket to tribal leader Gyan Singh, a senior minister in Chief minister Shivraj Singh Chouhan's cabinet from the reserved seat. The Shahdol bypoll was necessitated due to death of BJP MP Dalpat Singh Paraste. In Nepanagar, Congress has reposed faith in tribal leader Antar Singh Barde, while BJP has fielded Manju Dadu, daughter of late MLA Rajendra Shyamlal Dadu, whose death caused by an accident, necessitated the by-poll to cash in on the sympathy vote. Besides these prominent names, several other candidates have also filed their nominations for the by-polls.
Communist Party of India's Parmeshwar Singh Porte, Lok Janshakti Party's Krishna Pal Singh Pavel, Gondwana Gantantra Party's Hirasingh Markm and Apna Dal's Sajjan Singh Paraste, among others are in the fray for the Shahdol LS seat. The counting of votes will take place on November 22 and the entire poll process will be completed by November 24.
By-polls in Tripura in two Tripura Assembly seats – Barjala and Khowai – began on a peaceful note amidst tight security. For purposes of peaceful polling nine companies of central paramilitary forces, including Border Security Force (BSF) and Central Reserve Police Force (CRPF) have been deployed in the two constituencies and their adjoining areas. State forces, including Tripura State Rifles and state police have also been deployed. The Election Commission has appointed three central observes to oversee the polling in the two seats.
The Barjala (SC reserved) seat fell vacant following the resignation of Congress MLA Jitendra Sarkar due to internal squabble in the party, while the death of veteran CPI-M leader Samir Deb necessitated the by-poll in Khowai seat. At Barjala constituency a multi-cornered electoral battle is on with five candidates of BJP, CPI-M, Trinamool Congress, Congress and Amra Bangali in the fray. Khowai seat too has contestants from the same parties in the ring. A total of 39,007 voters will exercise their franchise in 48 polling stations in Barjala assembly constituency, while in Khowai seat 39400 electorate will cast their votes in 52 polling stations.
Financial terrorism
A prescient politician is one who reads the game better than others. Post his Japan trip, Modi addressed three back-to-back rallies in different parts of the country and asked his cabinet colleagues and party workers not to worry about the political fallout of the move since "the people are with us". The problem for the opposition was to find a way past the binary and ensure that BJP doesn't run away with the credit for launching war against corruption. Except Bihar Chief Minister Nitish Kumar and his Odisha counterpart Naveen Patnaik, the others badly failed in the job.
While Kumar and Patnaik carefully avoided the trap by welcoming the move and waited patiently for the government to trip up, the pack of Congress, Left, TMC, RJD, SP, BSP and AAP tore into Modi. In a high-pitched campaign filled with shrill rhetoric they alleged that the Prime Minister has leaked information selectively to his "friends", insinuating that he is morally corrupted and called his currency ban program a "big scam".
The Left taunted him as "Modi Antoinette", Congress compared him to Muammar Gaddafi, Benito Mussolini, Adolf Hitler and Ghulam Nabi Azad, the leader of opposition in Rajya Sabha, compared the stress-related deaths due to demonetization program to Pakistan-sponsored terrorist attacks on Uri.
That is economic or financial terrorism.
Arvind Kejriwal and Mamata Banerjee have taken a more confrontational stance, demanding that Modi roll back the move "within three days or else face revolt and unrest."
Supreme Court criticizes the state move
The demonetization issue has affected lives of common people so much that even the Supreme Court, while refusing to stay the government's notification demonetizing Rs 500 and Rs 1,000 currency notes, has asked it to spell out the steps taken to minimize public inconvenience. "We will not be granting any stay," a bench comprising Chief Justice T S Thakur and D Y Chandrachud said. The remarks were made after some advocates insisted on a stay. Senior advocate Kapil Sibal, appearing for one of the petitioners, however, said he was not asking for a stay on the notification but seeking answers from the government about the steps taken to remove public inconvenience. The bench asked Attorney General Mukul Rohatgi to file an affidavit about the measures already undertaken by the government and the RBI to minimize public inconvenience and also the steps likely to be undertaken in future.
Without issuing any notice to the Centre or the RBI, the bench posted the matter for further hearing on November 25. During the hearing, the Chief Justice said the objective seems to be laudable "but there is some inconvenience also to the public at large." The bench also said "You (Centre) can have surgical strike against black money but you cannot have surgical strike against people of the country.
The Centre which had filed a caveat in the matter, sought dismissal of the petitions challenging demonetization on several grounds including that they were "misconceived". Attorney General (AG) Mukul Rohatgi, appearing for the Centre, outlined the idea behind demonetization and said large number of fake currency has been used to finance terrorism in various parts of the country including in Jammu and Kashmir and northeastern states. He, however, agreed with the bench that some inconvenience to common citizens occurs as this kind of "surgical strike" is bound to have "some kind of collateral damage". He also said there were as many as 24 crore bank accounts including 22 crore opened under the 'Jan Dhan Scheme' and the Centre was hopeful to "ramp up" the outflow of the cash to banks, post offices and two lakh ATMs across the country. "Two lakh ATM machines could not have been deliberated in advance to be in tune with new notes as the cash would have been out of the banks," Rohatgi said, adding that "secrecy is the key to such actions".
There were approximately one lakh branches of various banks and two lakh ATMs besides the post offices across the country to dispense cash to common people and the restriction on withdrawal is there to ensure that the money be paid to maximum number of people. Supreme Court summed up the submission contending that there was no legal basis for opposing the Centre's move to demonetize the higher denomination currency notes aimed at "catching big fish" which the previous governments failed to do in last 50 years. He said the Centre has complied with section 26(2) of the RBI Act and the present "surgical strike has to be seen in the context of safety and security of the nation, its border, and financial terrorism unleashed through fake currency." "The attack is on those who have stashed huge amount of currency," he said, adding that the surgical strike of this nature has to be carried out in complete secrecy and it was not possible to come out with Rs 10 lakh crore of currency in one go as there was a need for recalibration of ATM machines across the country.
The AG was assisted by a team of lawyers, including two Additional Solicitors General, and a senior official from the Finance Ministry. Senior advocate Kapil Sibal, appearing for one of the petitioners Adil Alvi, said the petition has also challenged the constitutional validity of the notification as the provision of the Reserve Bank of India Act has not been complied with. He referred to section 26(2) of the Act and said the government was not authorised to demonetize all series of currency notes of high denominations in one go.
There has to be legislation if the government wants to demonetize the entire series of Rs 500 and Rs 1,000 currency notes, Sibal said, adding that in 1978, a law was brought to demonetize the currency notes of particular denominations. Sibal then highlighted the inconvenience faced by the common people in getting their own money from banks and ATMs and said it was a "surgical strike against the common man." The apex court, on November 10, had agreed to hear pleas against the November 8 decision of the Narendra Modi government that these notes are no longer a legal tender. Out of the four PILs on the demonetization issue, two were filed by Delhi-based lawyers Vivek Narayan Sharma and Sangam Lal Pandey, while two others were filed by individuals, S Muthukumar and Adil Alvi.
The petitioners had alleged that the sudden decision has created chaos and harassment to public at large and the notification of the Department of Economic Affairs, Ministry of Finance be either quashed or deferred for some time. Sharma, in his plea, had termed the notification of DEA as "dictatorial", claiming that it did not grant reasonable time to citizens for exchanging the specified bank notes to legitimate notes to avoid "large scale mayhem, life threatening difficulties". The plea also sought either quashing of the notification or a direction to the Centre for grant of "reasonable time frame" to citizens to exchange the demonetized currency notes to avoid difficulties being faced by the people. The Prime Minister, in a televised address to the nation, had declared that high denomination notes of Rs 500 and Rs 1000 will no longer be legal tender from November 8-9 midnight. He had said the Government has declared a "decisive war" against black money and corruption.
Severe cash crunch compels citizens to seek psychiatric help
Demonetization, besides causing lot of commotion, troubles, financial difficulties, also caused serious psychological problems for the people who suffer traumatic issues. Many young people have approached psychiatrists for treatment. In many cases, worried families are bringing their aggrieved members to psychiatrists for crisis intervention. A father whose daughter's wedding is fixed in November came to meet Dr C Suresh, a psychiatrist at Yashoda Hospital, this week. He was undergoing acute stress due to his inability to access his own money kept in the bank. This was before the government relaxed the withdrawal limit to Rs 2.5 lakh for a wedding. "I counseled him that he will get his money back, told him that this is for nation building. In this case, I had to give him a tranquilizer to calm his mind because he was very nervous," says Suresh. Another patient, who had applied for a US visa, got panic attacks because of the situation and was slipping into a depressed state of mind.
Psychiatrists say the feeling of happiness, contentment, and well-being is controlled by a chemical called serotonin. Its levels dip when the mind is under acute stress. They warn that a prolonged spell of disruption and worry could lead to impulse control disorder, which is an urge that could harm oneself or others.
Experts say this is a new experience for mainland India as it is not used to an unstable economy or a situation in which rationing of some kind takes place. News is being consumed far more than usual for the latest updates. The government's decision to change the withdrawal limit thrice in the last ten days has +led to doubts if it knows the roadmap well.
Psychiatrists believe that the present crisis has also led to a trust deficit, with everyone suspecting the other of stashing unaccounted cash.
The fabric of trust is slowly broken, which is not good for society in the long run.' Experts say it is important for this crisis to get over in a week or two. Already many are resorting to obsessive hoarding of Rs 100 notes, which is a disorder arising out of frustration. Tempers are running high and the Supreme Court has already cautioned the government, rightly, that there could be riots on the streets if the currency is not provided in the banks soon.
Observations: triclomacy won't work for ever
The results of the recent by polls in states do not suggest any hopes for the BJP and Modi, except that they have retained their own seats but the BJP and Congress ruled states need a third alternative to save India and people.
Upon criticism by the Apex Court the Modi government released some Rs 100 and Rs 50 and Rs 20 notes to somewhat relax popular difficulties
Obviously, no proper home work has been done, even considering the seriousness of the government, for the proper implementation but only money is being gathered in banks to promote the corporate lords and transnational bosses globally as government and private sector jointly exploit the confusion among the masses.
Shortage of money is bad. Markets turned empty, small businesses were majorly hit while ATMs stayed out of service, cooperative banks fell silent, banks and post offices neared implosion as public appeared fast approaching the end of their mental tethers.
People are made to think inconveniences that seem insurmountable now will slowly ease over time. Small business enterprises that have come to a screeching halt will eventually move again. ATMs will have their queues shortened and banks will, at some point in near future, see lesser footfalls and more IPL type games adding more black money to the market.
A time will come when the disorder will dissipate, but the opposition will find that in the "war against corruption", they tried to create hurdles in Modi's path. That would make for a gripping political narrative.
Normalcy is still some distance away and the lines are not shortening anytime soon but even at the height of discontent when cash was short and tempers were high, people never wavered from backing the drive. They were hit on the chin and bleeding but they wiped the blood and carried on, imposing full faith in the Prime Minister.
Polls conducted among 10,000 citizens from across 200 citizens of India since the demonetization reveal public support for the Prime Minister's drive remains high.
Strange as it may seem to many, a report by news agency ANI finds that support for the government's demonetization program has increased during the last week as people want to see a corruption free and black money free India. . According to the report, a portion of the citizens who were unsure and the ones who did not support the note ban are now coming out in support. The survey by LocalCircles found that in the week after Modi's announcement, 78 per cent citizens backed the demonetization.
That was upwardly revised to 79 per cent in a follow-up poll after a week on 15 November, indicating that even as hardships increased, more and more people kept backing the PM. A survey was also done separately online in 13 states. More than 80 percent citizens in states like Uttar Pradesh, Rajasthan, Maharashtra, West Bengal, Tamil Nadu and Telangana offered unconditional support whereas over 25 per cent citizens in states like Uttarakhand, Goa and Odisha said that that they are supportive of the program despite pain and inconvenience.
Whether or not PM Modi and his BJP-RSS partners are trying to burn their fingers is not clear as yet but if they fail to achieve the stated objectives, their future status would be very, very bleak.
Already, the image of BJP as a purely patriotic outfit and PM Modi as a deliverer of justice and money has been declining over time and it is in the negative as people indeed do not trust them as well. .
While Indians seriously doubt sincerity of PM Modi and his BJP-RSS, they also do not want to return to Congress fold even by mistake.
The political outfits with Hindutva agenda are at a crossroads. Whether or not they would give up fanaticism and gimmicks in favor of realpolitik remains to be seen.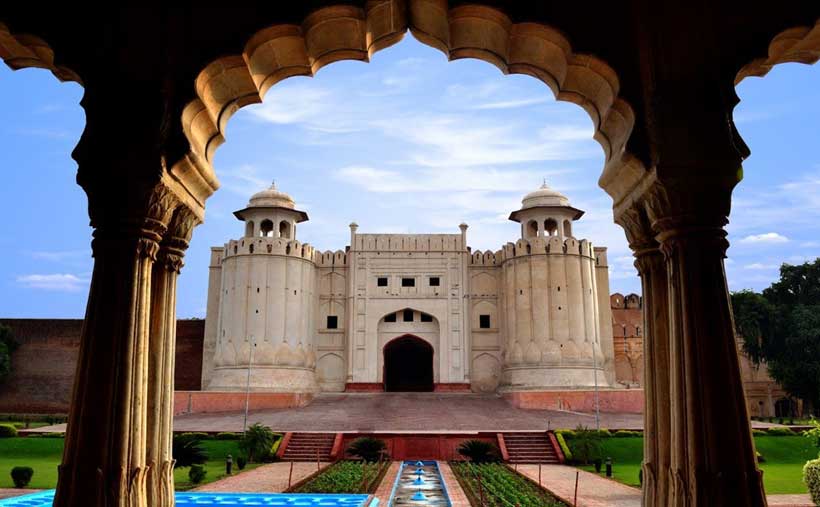 With an unprecedented progress in politico-socio-economic domains, Pakistan has a new face in the world. It has not only successfully corrected misplaced perceptions about it, but the internal and external circumstances around it have also changed, which has helped shaping Pakistan its renewed look according to changed regional and international environment. The successes at the security front has also led to the economic progress in Pakistan.
In result of Pakistan's fight against terrorism and anti-extremism operations, it lost tens of thousands of people, including soldiers and civilians. Pakistan's strong resolve together with sustained military operations against terrorist elements, however, brough back peace and stability in the country. According to Security Report 2019 by Pakistan Institute of Peace Studies (PIPS), "Pakistan witnessed a further decline in the number of terrorist incidents and consequent casualties… terrorist attacks this year decreased by around 13 percent as compared to 2018." The report clearly depicted a gradual decrease in terrorist attacks and casualties since 2009. In this regard, Pakistan's National Action Plan (NAP) helped eliminating the menace of terrorism from the country. The improved security situation in the country resulted in the economic dividends in the shape of China Pakistan Economic Corridor (CPEC).
Pakistan is also appreciated for its nuclear material safety. In its annual report, the Nuclear Threat Initiative (NTI) – a leading United States non-proliferation watchdogdivulged that "Pakistan's improvements in the Security and Control Measures category are significant because strengthened laws and regulations result in durable boosts in Pakistan's score as well as provide sustainable security benefits." While appreciating Pakistan's further improvement in nuclear materials' safety, Laura Kennedy, a former United States diplomat, tweeted that "one welcome bit of news reported by #NTIindex is that #Pakistan ranked as most improved in security of those countries holding nuclear materials."
Pakistan's fight against Corona Virus Disease (COVID-19) is used as a role model by developed countries of the world. The Government of Pakistan (GoP) revealed a PKR 1.13 trillion relief package to help to the powerless and securing industry and other organizations. The concept of 'Smart Lockdown' also reaped its dividends and Pakistan has come out from the dangers of this deadly virus.
On the socio-economic front, Pakistan is making progress as well. For instance, the current account deficit has reduced from US$ 20 billion to US$ 3 billion together with a significant decrease in trade and fiscal account deficits. The stalled construction of Diamer-Bhasha dam has also been approved, which will result in additional water supplies for better agricultural production. There has been increase in the rights activism i.e., Transgender Pride March, Aurat March, Climate March, and Student Solidarity March. Women sports stars of Pakistan won international medals and recognitions.For instance, 8-year-old Pakistani Taekwondo star Ayesha Ayaz won a bronze medal for Pakistan at the 7thFujairah Taekwondo Open Championship in United Arab Emirates (UAE); Hajra Khan won 3 Guinness World Records; Mahnoor Shahzad won the Annapurna International Badminton Tournament; Nida Dar became the first Pakistani woman to sign a deal with an international cricket league, Sydney Thunder; Shahida Abbasi from Hazara won one of the total two gold medals for Pakistan at the South Asian Games 2019; and Mallak Faisal Zafar won first position in the Basic Novice Girls II category at the 24th International Eiscup Innsbruck 2019. Test cricket also returned to Pakistan.
Culturally, Pakistan is projecting itself more prominently. Pakistani celebrities are mamking it to international fashion weeks – Mushk Kaleem and Alicia Khan walked the ramp for Milan Fashion Week 2019. Pakistani film Laal Kabootar won the Vancouver International South Asian Film Festival for the Best Feature Film Award. ActressMahira Khan was appointed National Goodwill Ambassador for UNHCR, the UN Refugee Agency, strengthening the bond between the people of Pakistan and the international community. Moreover, Mehwish Hayat was appointed ambassador to UK based international humanitarian charity, Penny Appeal.
On the entrepreneurial front, 9 Pakistanis made it to Forbes' coveted 30 under 30 Asia list: Ahmed Rauf Essa: Founder, Telemart; Karishma Ali, President, Chitral Womens Sports Club; Laila Kasuri, Water Analyst, Global Green Growth Institute; Hanaa Lakhani, Hasan Usmani,Gia Farooqi and MoneebMian, Cofounders, Roshni Rides, Zain Ashraf, Founder, Seed Out; and Zainab Bibi, Founder, Pakistan Society for Green Energy (PSGE).
Regionally, Pakistan's foreign policy is paying its dividends. Pakistan's relations among Iran, Afghanistan, Sri-Lanka, Russia, United States and others has improved significantly. Overall, there is many encouraging events happening in and around Pakistan.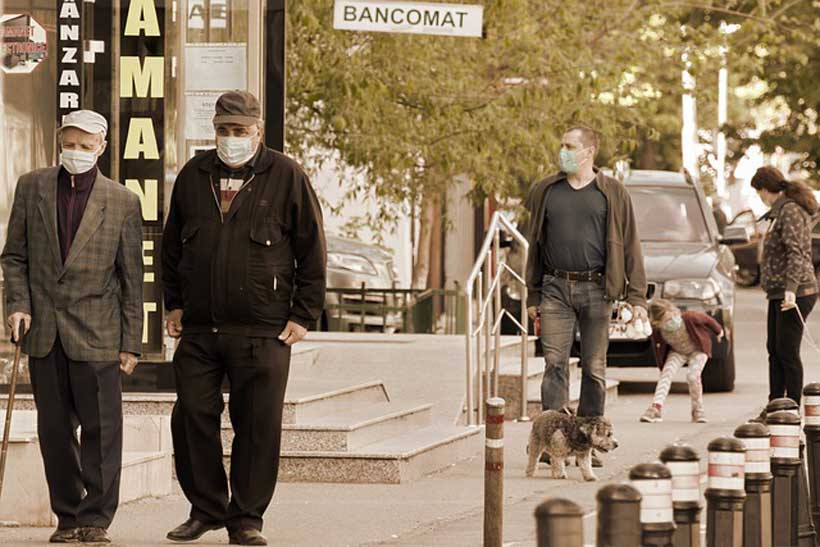 Franklin Roosevelt has rightly put it, 'In politics, nothing happens accidentally. If anything happens, it's palpable that it planned this way'. Numerous features have been defining pre-pandemic world politics over the years. The current situation shows that pandemic will only reinforce largely five global fault lines that have been characterizing the global environment even in the pre-pandemic phase. Form this we can extrapolate the future course of global politics.
The first and the obvious feature is the rising multi-polarity with power being diffused vertically and horizontally between countries and within countries because citizens become more impart by accessible cheaper technologies. Therefore, global power especially economic power continues to be redistributed while the state power also continues to be eroded by the greater influence of non-state actors both good and bad. In today's world, no single power can achieve outcomes on its own. It can only do so in conjunction or with the cooperation of other states. Since the Second World War, this pandemic is the first global crisis in which US leadership has been absent.
Secondly, the resurgence of competition and tensions between the big powers in the global environment have come into sight. US-China confrontation has become the most consequential and geopolitical development, which is going to influence and shape the world in the coming years. It can be seen that an outbreak of trade and tech war during the pre-pandemic will continue in the future. Political tensions are also at a record high. President Donald Trump of the United States has been using hostile rhetoric against China. Because of the severe actions taken by the US, China has reached its limits and started pushing back.
Thirdly, global powers are retreating from multilateralism and a rule-based international system. The renunciation of international agreements and treaties has been witnessed over the months. The irony is that the pandemic demands greater solidarity and cooperation but quite the opposite has happened, where there is an absence of international solidarity and much less collaboration. The USA has renounced a long list of treaties including the Iranian nuclear deal, Paris Agreement on Climate Change, Intermediate Nuclear Force Agreement (INF), and recently the Open Skies agreement. It has also walked out of key multilateral institutions such as the UN Human Rights Council in Geneva and the WHO more recently.
Another feature is the rise of populist leaders who are often described as strongmen. Although it's debatable how much they deserve the description of strong men. Populist leaders act unilaterally with impunity as well as seek to rewrite the rules of game either in the world or their region depending upon their capability to manage. They are mostly disdainful toward international norms. In South Asia, the grimmest example is Prime Minister Narendra Modi who is taking brutal and illegal actions not only in occupied Kashmir but also within India by pursuing communal politics.
Ultimately, there would be an emergence of anti-globalization sentiment due to multiple factors. The UN will be celebrating its 75th anniversary which is going to be a historic moment while American threatens to leave the World Health Organization (WHO) permanently. In this unenviable situation, the UN has been under great strain because its main agency which deals with the health crisis is under attack due to curtailment of funding by Donald Trump. Furthermore, certain leaders of the west are going to reject the existing trading regimes because they cannot compete anymore. The prevailing situation in those countries demands to remake global supply chains and they intend to reduce their dependence on China. Apart from that, plans are considered to move towards setting up local hubs of manufacture and supply.
In a nutshell, there is going to be a reversal of many aspects of globalization. Protectionism, trade wars, and to some extent travel restrictions will be a new reality. Right-wing populist leaders will use the health crisis to reinforce their policy preference for closed borders, strict immigration laws, and the ban on the free movement of labour that has been seen in recent decades. The future course of the most important bilateral relationship of our century which is between China and the United States will have a huge impact on the global economy as well as on the international order and multilateral institutions. Pandemic has further strained the relationship and resulted in trading accusations and allegations from both sides. Summarily, that has been described as the new cold war by many. The question arises whether these two global powers will arrive at modus vivendi or will there be a standoff. This has become a more enduring feature of the global landscape.
To round off the whole debate, the World is possibly at one of the history's most unsettled periods in international relations with the atomization of the international system. This is an uncharted territory which the world has not seen before. For Pakistan, there are going to be strategic, political, and economic implications because it seeks to form good relations with both countries. Pakistan ought to understand that in the long run, its strategic future lies with China rather than the US.
Prime Minister K.P. Oli of Nepal miss the opportunity
In Nepal, Prime Minister K. P. Oli seems to stay in power by disrespecting his party members. He doesn't care about agreement made with his party co-leaders Prachanda regarding power sharing after Oli's 2.5 years reign. He bluntly made a statement that his party members are meeting covertly in hotels of Kathmandu to overthrow him with the assistance of India. This resulted to the seeding of conflict within party allowing Chinese ambassador running door to door for negotiating with party leaders to reconcile. Chinese ambassador to Nepal is engaging with Nepal Communist Party(NCP) leaders to keep K. P Oli in power but India wants to overthrow him. The Prime Minister post in Nepal is now became the platform where two big powers are colliding.
Oli's 2.5 years in office achievement is not satisfactory. The two underperforming arena are Foreign Policy & Economy. In Foreign Policy, Nepal is facing proxy war from the US-China global confrontation heat, India's assertiveness & defensive approach & Chinese greater engagement in Nepal comparing to past. Secondly, Nepal's philosophical confusion whether to continue full liberal capitalism model set by Nepali Congress or follow socialism model based on the ambition of communism. Oli's team is now surrounded by capitalist forcing them to decide in favor of them. By theory, they have to work for pro-poor(because they are communist). Secondly, capitalist lobby and party cadres aspiration smash together—every basic commodities like health, education should be free as said by cadres and capitalist see business in these sectors. Confrontation between party cadres aspiration and capitalist has made economy standstill. COVID-19 impact is bringing Nepal migrant workers back home. No one has plan to resettle them. Dependency with India is very much high. In 2017, Nepal imports from India worth US$6520 million( 64.95% of out of total imports) whereas Chinese exports to Nepal is worth of US$1267 million(12.63% out of total imports in Nepal). These two immediate neighbors exports more than 75% of commodities to Nepal making Nepal highly reliant state.
Oli instead of trimming down this dependency with India—engaged in "nationalist' war. He is unaware about India that his Sudurpaschmin & Karnali province youth has a employment opportunity in India. These provinces has very low HDI comparing with countrywide index. The HDI of Sudurpaschmin is 0.478 and Karnali province is 0.469. Youths of these provinces going to India for work because of very low job prospects on Nepal. This our ground reality. Underestimating this reality, Oli rhetoric on "Indian virus is more lethal than Chinese virus" had damaged the bilateral relationship to very extent. Unfortunately, the impact of such damage wont' have to bear by him but by the youth of Sudurpaschim and Karnali who are working in millions in India because we are clear Post COVID-19 Nepal won't have tremendous job boom in these provinces. So, they are again forced to go back to their work. During their presence in various job stations of India, they may be disrespected and bullied based on the Nepal's PM statement.
Secondly, Oli mishandling of foreign policy of Nepal—–becoming suicidal for Nepal. Nepal had long enjoyed a friendly relationships with almost every powers centers of the world. During the time of the Cold War also, Nepal had managed to deal effectively with both Russia & the US. But this time, Nepal's reactionary foreign policy tactics fuelled by Oli had made our immediate neighbors irritated and had also welcomed the US geostrategic presence in Nepal; knowingly or unknowingly. Each neighbors are having lack of trust in current Nepali government and wants to secure their interest by "overt or covert" operation. Nepal's Non-aligned foreign policy is seriously being challenged by Nepal's unorganized engagement in India-China-US frontiers. We are now came across crossroads—We are dependent on India for food, Close to China for political backup & supporting communist regime and more closer to the US for financial support. This will bring us to nowhere. India and China has sense of Competition & Collaboration(2C), US-China has a global confrontation on many sense. Nepal's closeness to India is not liked by mass public in Nepal. Nepal's communist party ally with China is not liked by India & the US. This is where the current ball is trapped. Nepal is in complete dilemma. The Belt & Road Initiative; the signature grand strategy of China & Indo Pacific Strategy(IPS) of the US are both ideologically confronts with each other. And, Nepal wants take advantage of these two based on the fragile diplomatic capacity that Nepal has.
Inside home politics, Oli has managed to concentrate power within him. The three powerful departments are: National Investigation Department, Department of Revenue Investigation & Department of Money Laundering Investigation have brought under the Prime Minister's office. This meaning, Intelligence department for "covert or overt" operation for his rivals and the remaining two "money" related department for "cleaning up" the money from offshore and freeing up the corruption charges for his loyal. This is dangerous. His path put us on doubt whether he wants to become new "dictator" for Nepal. Secondly, his jokes are not working anymore on public like that of pre-election period. Everyone is irritated. Oli crack jokes even in parliament at a time when country is hard hit by COVID-19. He suggest public to have turmeric powder as a solution to COVID-19 cure—which is a laughable matter for everyone. Unfortunately, this is not proven scientifically. Next to it, Oli is critically ill. He recently had a second Kidney transplant. How to become assure such critically ill person with the support of medicines can perform best for the country? He is even "misusing" president of Nepal to take decision in favor of himself. In recent time, President quickly approved the prorogation of the session of the parliament sent by the cabinet. This is a thinkable matter. How can institution like "President" can decide instantly without analyzing its constitutional & political challenges of the recommendation sent by the cabinet. Oli is hardly a school pass out leader and always vocal to "defame" intellectuals of Nepal. Nepali intellectuals irrespective of independent or democrats values are fade up Oli words. So, no use of criticizing such move of cabinet.
When his party members started to dethrone him for the first time; he had used "nationalism" card to put Limpiyadhura, Kalapani & Lipulekh area— encroached land by India on Nepal's official map resulting public applaud. But critics know this is a tactics to remain in power. When he came to power with full majority—he has everything: Two-third majority, massive opposition support and enormous public trust on him but he failed like those other governments made within 30 years span of Nepal's democratic life since 1990. He seriously missed the opportunity. This resulted to the Nepal's prosperity again in deadlock phase.