Acid test for Modi and BJP: Demonetization hits Indian life
[yt_dropcap type="square" font="" size="14″ color="#000″ background="#fff" ] D [/yt_dropcap]emonetization essentially means a state deprives people of privileges of using the currency notes as they are withdrawn from circulation. Indian BJP government of Narendra Modi abruptly withdrew currency notes of value Rs. 500 and Rs. 1000, causing an emergency situation of uncertainly in the country.
Indian Hindutva ruling party BJP and its leader PM Narendra Modi seems to be undertaking measures to make over the slide that has taken place in the popular acceptance of the party and its leader by resorting an issue that has caught the attention of Indian masses, namely corruption and black money.
On the evening of 8 November, when Prime Minister Narendra Modi in his address to the nation, announced the demonetization of Rs 500, and Rs 1,000 notes, it gave a sense of hope that India finally would have a government which was taking decisive action against black money and corruption. A slew of steps were announced as well to ease the transition. The prime minister presented a passionate case: "To break the grip of corruption and black money, we have decided that the five hundred rupee and thousand rupee currency notes presently in use will no longer be legal tender from midnight tonight, that is 8th November 2016…This step will strengthen the hands of the common man in the fight against corruption, black money and fake currency."
Within minutes, the Modi government's sudden but big move was extolled, debated, dissected and analyzed; however, the good feeling soon ebbed away leading to panic and anxiety: How to get rid of the old defunct Rs 500 and Rs 1,000 notes?
In fact, PM Modi has adopted the "surgical strike" on people of Indian to upset the latest trend, first, to join in the media war to make Indian issue look important as US presidential poll, then to help the corporate and transnational lords to use Indian money locked in banks even as Indians are unable to use their money; and, to try for fortunes in the upcoming polls on anti-corruption plank.
However, people are not impressed now as this is the second time that PM Modi has promised extra and free money for the people in their bank accounts This multi-pronged technique has only made people stand in long queues for little money at least, while the rich and corporate lord have other "openings" to continue their money businesses
For politicians, tunnel vision is a deadly handicap. Politics is often the art of making most of the opportunities but exclusive focus on present can erode the possibilities of the future. There is a reason why Narendra Modi fashioned his ludicrously risky demonetization program as a moral fight against corruption. By turning a purely economic exercise into some sort of a political movement, he was hedging against popular backlash. Also, while exhorting citizens to join him in the "war against black money", he was setting subtle moral traps for his detractors. And most of his rivals walked straight into it.
People are familiar with the notion that an idea is only as good as its implementation. Indian PM, in his zeal for initiating a radical change, seems to have underestimated India's intrinsic logistical shortcomings. If his idea was a game changer, the implementation — allowing enough room for an operation on this scale and secrecy — has been shocking. Regulations were mended and amended along the way with a clear communication gap emerging between government's frequent changing of rules and the banks' ability to cope up with those.
Demonetization idea is made for an ugly spectacle as millions of marginalized and the poor were made to suffer loss of livelihood as they stood in endless queues.
As a useful escape route, the Prime Minister Modi asked for 50 days of hardship but economists say resuscitating the economy to normalcy will likely take several months. It would seem that a leader who has unleashed this amount of mayhem through one fiat, should get ready to pack his bags and take sanyas (retirement) from politics. And yet, despite these hardships, bone-crunching inconveniences whose effect may stretch well beyond 50 days, Modi may emerge as an even stronger leader and put more distance between him and the chasing pack. That is because this is no ordinary inconvenience.
Black money, rent, bribery, permitted mafia
Experts say a good part of Indian money is not genuine but what is dangerous is Indian regime never attempted to clean the money and system that ensures safe passage.
In India, the term "black money" comes with an entire set of cultural and moral connotations beyond the dry definition of "untaxed funds". Alongside black money there is also dirt money, fake currency floating the system. Both exist and contaminate the system. It carries the baggage of a skewed social order where the rich and the well-connected, for decades, have sucked the poor dry. The licence-permit raj unleashed by the falsified socialist politics of Congress party created a whole bunch of entitled crony capitalists who ran an elaborate, rent-seeking parallel economy, boosting corruption. It leeched away the blood of the poor, but also affected the middle class.
Tired of coping up with a crony corrupt system that serves as an extortion racket every step of the way, the common people have trooped out of the country at first opportunity, robbing it of vital human capital. Maybe that is the state policy as well.
If the poor as well as the salaried now stand solidly behind Modi, it is because they think that the prime minister was "batting" for them, almost single handed, waging an audacious war against this decadal social injustice.
Since 8 November, the lines in front of banks and ATMs have only grown and so has the frustration and helplessness of citizens. While representatives of the government have repeatedly assured that the situation will normalise soon, people are not buying it anymore. Despite the prime minister various members of his Cabinet appealing to the country to focus on the big picture, life for the majority of Indians has been reduced to an endless queue.
Modi knew the power of that appeal and is eager to convert that sympathy into votes.
Promotion of corruption vs using corruption merely to win votes
Congress party, the oldest national party did not think of containing black money because it promoted corruption plus blackmoney and made several congressmen and supporters, among others, millions.
PM Modi's political rivals have willingly boxed themselves into the wrong side of a 'good vs evil' binary. In their overwhelming focus on the immediate, most opposition parties have failed to understand the long game.
Modi refused to attend the parliament session as the cash crisis was to be discussed and he just could not face criticism and does not get to choose his opponents. If he is already winning the political battle, as the BJP claims, despite messy handling of a brilliant idea, he should send Rahul Gandhi, Arvind Kejriwal and Mamata Banerjee a hand-written 'thank you' note each.
People are camping overnight outside ATMs and banks. The urban salaried class of India might have moved to a cashless way of life. Thanks to the cab aggregators, payment gateways and mobile apps, surviving without hard cash may not seem to be so daunting. With the persisting cash crunch, it is the good old jugaad that has come to the rescue of many Indians. Mobile recharges in exchange of vegetables, online transfers instead of cash payments are the new norm. But what about thousands others who have never heard of payment gateways and net banking? India is far away from being a cashless society, forget online banking, there are many who don't have debit cards or even banks accounts. There are senior citizens, who prefer to keep emergency funds at home, instead of making multiple trips to the ATM. Did the government take the plight of these people into account before plunging into this scheme?
Modi government is try8ng to cut the stems without targeting the roots of black money, rent system, bribery, and mafia tentacles affecting economy and finances of common people. Mafias operate literally in every field and control translations.
Anti-black money slogan as poll strategy
During the parliament poll, Modi, the then PM candidate promised to bring all black money from foreign banks and distribute them among the needy Indians in lacs. Obviously, Indian government must have got a lot of black money form abroad but PM Modi has forgotten about this promise to Indians.
Now PM Modi is premising to deposit huge sums to every Indians when back money indoors is tracked. Again pure promises, an Indian promise that is never kept, never questioned. .
PM Modi has an eye on the forthcoming polls in some Indian states. By-elections being held in Assam, West Bengal, Madhya Pradesh, Tripura and Tamil Nadu have assumed significance as the first major ground test for the ruling BJP after demonetization of Rs 500 and Rs 1,000 notes. Voting is underway for by-polls in eight assembly and four Lok Sabha constituencies. According to officials, elaborate arrangements have been made for the smooth conduct of the polls
Tamil Nadu continues to be a strong pro-ruling party AIADMK base and the ongoing p by polls maybe not be different from the results of the recent assembly poll. Polls for Thanjavur and Aravakkurichi and bypoll in Thirupparankundram and in Nellithope constituencies on Saturday. In Aravakkurichi constituency, V Senthil Balaji (AIADMK) and KC Palanisamy (DMK) and in Thanjavur, Anjugham Boopathy (DMK) and M Rengasamy (AIADMK) are among the candidates. In Thirupparankundram, AIADMK has fielded A K Bose, while P Saravanan is the DMK nominee.
Besides, the AIADMK and DMK candidates, PMK, BJP and DMDK and independents are also contesting the polls. The four-party combine, People's Welfare Front, comprising MDMK, CPI (M), CPI and VCK, has boycotted the polls. The ruling AIADMK is likely to win all seats.
In Puducherry Nellithope assembly constituency, it will be a crucial test for Congress nominee and Chief Minister V Narayanasamy, a non- member of the house, at bypoll when he crosses swords with AIADMK candidate Om Sakthi Segar. Narayanasamy has the support of DMK and VCK while AINRC, whose founder N Narayanasamy is the leader of the opposition, is backing Segar. The bypoll is being held to fill vacancy caused by the resignation of Congress legislator A John Kumar on September 15 to facilitate Narayanasamy, a non-member of the house, to contest the poll and get elected to the assembly to fulfill the constitutional obligation. Narayanasamy became Chief Minister on June 6 and formed a six member ministry under his leadership with the support of DMK (having two members) from outside. The strength of Congress in the 30 member assembly was 15 before John Kumar quit the post of MLA. Narayanasamy is likely to win the seat.
In Assam, by polls in Lakhimpur Lok Sabha constituency and Baithalanso assembly constituency in Assam will decide the electoral fate of eight contestants. In Lakhimpur, the five candidates included Amiya Kumar Handique (CPI-M), Pradan Baruah (BJP), Dr Hema Hari Prasanna Pegu (Cong), Hem Kanta Miri (SUCI-Communist) and Dilip Moran (Independent). 15,11,110 voters are expected to exercise their franchise in 1954 polling stations spread across the Assembly constituencies of Majuli (ST), Naoboicha, Lakhimpur, Dhakuakhana (ST), Dhemaji (ST), Jonai (ST), Chabua, Doomdooma and Sadiya.
By-elections in West Bengal are underway in Cooch Behar and Tamluk Lok Sabha constituencies and in Monteswar Assembly constituency. Ruling Trinamool Congress, BJP, Left Front and Congress have fielded their candidates in all three seats. Although the Congress and CPI (M)-led Left Front had contested the Assembly polls held earlier this year, the two decided to part company in this round of by-elections.
Demonetization became a key issue in the last lap of campaign for the by-polls. Chief Minister Mamata Banerjee did not campaign for the by-polls and left it to the other leaders of her party. TMC MLA and party candidate from Tamluk seat Dibyendu Adhikari told PTI, "Demonetization move has affected every citizen of this country. The common man is suffering." Demonetization has also impacted our campaign as we are unable to pay the decorators, sound organizers. In Tamluk, most of the rural areas still don't have proper banking facilities, what will the poor farmers do?" he asked.
According CPI (M) and Congress leaders, demonetization has all of a sudden come up as an issue for the polls as they are receiving feedback that people are inconvenienced due to the new decision. CPI (M) leader Sujan Chakraborty said demonetization became a prominent issue as the people faced huge problems and added that the situation was much worse in rural areas.
The BJP, on the other hand, said that by-elections would be a litmus test for political parties. "It's not a question of black money or white money. All of a sudden if you scrap high value notes how will you meet various expenditures for the campaign," Congress candidate from Monteswar Bulbul Ahmed Sheikh said.
By-election in Cooch Behar was necessitated by the death of TMC MP Renuka Sinha while the by-election in Tamluk in East Medinipur district was caused by the resignation of TMC MP Suvendu Adhikari who also won the Assembly poll and joined the state cabinet as transport minister. The bypoll to Monteswar Assembly seat in Burdwan district is due to death of TMC MLA Sajal Panja.
All these constituencies are likely to return the ruling TMC candidates.
By-elections in Madhya Pradesh are being held in Shahdol Lok Sabha constituency and Nepanagar assembly seats in Madhya Pradesh. Thirty companies (15 each) of armed police forces have been deployed in the two constituencies to provide security during the polling. "Over 4,000 EVMs will be used to seal the fate of the candidates. The EVMs also carry the photographs of the candidates to facilitate the voters," the official said.
While Congress has fielded Himadri Singh, daughter of former union minister Dalbir Singh and ex-MP Rajesh Nandini Singh, from Shahdol Lok Sabha seat, the BJP has given ticket to tribal leader Gyan Singh, a senior minister in Chief minister Shivraj Singh Chouhan's cabinet from the reserved seat. The Shahdol bypoll was necessitated due to death of BJP MP Dalpat Singh Paraste. In Nepanagar, Congress has reposed faith in tribal leader Antar Singh Barde, while BJP has fielded Manju Dadu, daughter of late MLA Rajendra Shyamlal Dadu, whose death caused by an accident, necessitated the by-poll to cash in on the sympathy vote. Besides these prominent names, several other candidates have also filed their nominations for the by-polls.
Communist Party of India's Parmeshwar Singh Porte, Lok Janshakti Party's Krishna Pal Singh Pavel, Gondwana Gantantra Party's Hirasingh Markm and Apna Dal's Sajjan Singh Paraste, among others are in the fray for the Shahdol LS seat. The counting of votes will take place on November 22 and the entire poll process will be completed by November 24.
By-polls in Tripura in two Tripura Assembly seats – Barjala and Khowai – began on a peaceful note amidst tight security. For purposes of peaceful polling nine companies of central paramilitary forces, including Border Security Force (BSF) and Central Reserve Police Force (CRPF) have been deployed in the two constituencies and their adjoining areas. State forces, including Tripura State Rifles and state police have also been deployed. The Election Commission has appointed three central observes to oversee the polling in the two seats.
The Barjala (SC reserved) seat fell vacant following the resignation of Congress MLA Jitendra Sarkar due to internal squabble in the party, while the death of veteran CPI-M leader Samir Deb necessitated the by-poll in Khowai seat. At Barjala constituency a multi-cornered electoral battle is on with five candidates of BJP, CPI-M, Trinamool Congress, Congress and Amra Bangali in the fray. Khowai seat too has contestants from the same parties in the ring. A total of 39,007 voters will exercise their franchise in 48 polling stations in Barjala assembly constituency, while in Khowai seat 39400 electorate will cast their votes in 52 polling stations.
Financial terrorism
A prescient politician is one who reads the game better than others. Post his Japan trip, Modi addressed three back-to-back rallies in different parts of the country and asked his cabinet colleagues and party workers not to worry about the political fallout of the move since "the people are with us". The problem for the opposition was to find a way past the binary and ensure that BJP doesn't run away with the credit for launching war against corruption. Except Bihar Chief Minister Nitish Kumar and his Odisha counterpart Naveen Patnaik, the others badly failed in the job.
While Kumar and Patnaik carefully avoided the trap by welcoming the move and waited patiently for the government to trip up, the pack of Congress, Left, TMC, RJD, SP, BSP and AAP tore into Modi. In a high-pitched campaign filled with shrill rhetoric they alleged that the Prime Minister has leaked information selectively to his "friends", insinuating that he is morally corrupted and called his currency ban program a "big scam".
The Left taunted him as "Modi Antoinette", Congress compared him to Muammar Gaddafi, Benito Mussolini, Adolf Hitler and Ghulam Nabi Azad, the leader of opposition in Rajya Sabha, compared the stress-related deaths due to demonetization program to Pakistan-sponsored terrorist attacks on Uri.
That is economic or financial terrorism.
Arvind Kejriwal and Mamata Banerjee have taken a more confrontational stance, demanding that Modi roll back the move "within three days or else face revolt and unrest."
Supreme Court criticizes the state move
The demonetization issue has affected lives of common people so much that even the Supreme Court, while refusing to stay the government's notification demonetizing Rs 500 and Rs 1,000 currency notes, has asked it to spell out the steps taken to minimize public inconvenience. "We will not be granting any stay," a bench comprising Chief Justice T S Thakur and D Y Chandrachud said. The remarks were made after some advocates insisted on a stay. Senior advocate Kapil Sibal, appearing for one of the petitioners, however, said he was not asking for a stay on the notification but seeking answers from the government about the steps taken to remove public inconvenience. The bench asked Attorney General Mukul Rohatgi to file an affidavit about the measures already undertaken by the government and the RBI to minimize public inconvenience and also the steps likely to be undertaken in future.
Without issuing any notice to the Centre or the RBI, the bench posted the matter for further hearing on November 25. During the hearing, the Chief Justice said the objective seems to be laudable "but there is some inconvenience also to the public at large." The bench also said "You (Centre) can have surgical strike against black money but you cannot have surgical strike against people of the country.
The Centre which had filed a caveat in the matter, sought dismissal of the petitions challenging demonetization on several grounds including that they were "misconceived". Attorney General (AG) Mukul Rohatgi, appearing for the Centre, outlined the idea behind demonetization and said large number of fake currency has been used to finance terrorism in various parts of the country including in Jammu and Kashmir and northeastern states. He, however, agreed with the bench that some inconvenience to common citizens occurs as this kind of "surgical strike" is bound to have "some kind of collateral damage". He also said there were as many as 24 crore bank accounts including 22 crore opened under the 'Jan Dhan Scheme' and the Centre was hopeful to "ramp up" the outflow of the cash to banks, post offices and two lakh ATMs across the country. "Two lakh ATM machines could not have been deliberated in advance to be in tune with new notes as the cash would have been out of the banks," Rohatgi said, adding that "secrecy is the key to such actions".
There were approximately one lakh branches of various banks and two lakh ATMs besides the post offices across the country to dispense cash to common people and the restriction on withdrawal is there to ensure that the money be paid to maximum number of people. Supreme Court summed up the submission contending that there was no legal basis for opposing the Centre's move to demonetize the higher denomination currency notes aimed at "catching big fish" which the previous governments failed to do in last 50 years. He said the Centre has complied with section 26(2) of the RBI Act and the present "surgical strike has to be seen in the context of safety and security of the nation, its border, and financial terrorism unleashed through fake currency." "The attack is on those who have stashed huge amount of currency," he said, adding that the surgical strike of this nature has to be carried out in complete secrecy and it was not possible to come out with Rs 10 lakh crore of currency in one go as there was a need for recalibration of ATM machines across the country.
The AG was assisted by a team of lawyers, including two Additional Solicitors General, and a senior official from the Finance Ministry. Senior advocate Kapil Sibal, appearing for one of the petitioners Adil Alvi, said the petition has also challenged the constitutional validity of the notification as the provision of the Reserve Bank of India Act has not been complied with. He referred to section 26(2) of the Act and said the government was not authorised to demonetize all series of currency notes of high denominations in one go.
There has to be legislation if the government wants to demonetize the entire series of Rs 500 and Rs 1,000 currency notes, Sibal said, adding that in 1978, a law was brought to demonetize the currency notes of particular denominations. Sibal then highlighted the inconvenience faced by the common people in getting their own money from banks and ATMs and said it was a "surgical strike against the common man." The apex court, on November 10, had agreed to hear pleas against the November 8 decision of the Narendra Modi government that these notes are no longer a legal tender. Out of the four PILs on the demonetization issue, two were filed by Delhi-based lawyers Vivek Narayan Sharma and Sangam Lal Pandey, while two others were filed by individuals, S Muthukumar and Adil Alvi.
The petitioners had alleged that the sudden decision has created chaos and harassment to public at large and the notification of the Department of Economic Affairs, Ministry of Finance be either quashed or deferred for some time. Sharma, in his plea, had termed the notification of DEA as "dictatorial", claiming that it did not grant reasonable time to citizens for exchanging the specified bank notes to legitimate notes to avoid "large scale mayhem, life threatening difficulties". The plea also sought either quashing of the notification or a direction to the Centre for grant of "reasonable time frame" to citizens to exchange the demonetized currency notes to avoid difficulties being faced by the people. The Prime Minister, in a televised address to the nation, had declared that high denomination notes of Rs 500 and Rs 1000 will no longer be legal tender from November 8-9 midnight. He had said the Government has declared a "decisive war" against black money and corruption.
Severe cash crunch compels citizens to seek psychiatric help
Demonetization, besides causing lot of commotion, troubles, financial difficulties, also caused serious psychological problems for the people who suffer traumatic issues. Many young people have approached psychiatrists for treatment. In many cases, worried families are bringing their aggrieved members to psychiatrists for crisis intervention. A father whose daughter's wedding is fixed in November came to meet Dr C Suresh, a psychiatrist at Yashoda Hospital, this week. He was undergoing acute stress due to his inability to access his own money kept in the bank. This was before the government relaxed the withdrawal limit to Rs 2.5 lakh for a wedding. "I counseled him that he will get his money back, told him that this is for nation building. In this case, I had to give him a tranquilizer to calm his mind because he was very nervous," says Suresh. Another patient, who had applied for a US visa, got panic attacks because of the situation and was slipping into a depressed state of mind.
Psychiatrists say the feeling of happiness, contentment, and well-being is controlled by a chemical called serotonin. Its levels dip when the mind is under acute stress. They warn that a prolonged spell of disruption and worry could lead to impulse control disorder, which is an urge that could harm oneself or others.
Experts say this is a new experience for mainland India as it is not used to an unstable economy or a situation in which rationing of some kind takes place. News is being consumed far more than usual for the latest updates. The government's decision to change the withdrawal limit thrice in the last ten days has +led to doubts if it knows the roadmap well.
Psychiatrists believe that the present crisis has also led to a trust deficit, with everyone suspecting the other of stashing unaccounted cash.
The fabric of trust is slowly broken, which is not good for society in the long run.' Experts say it is important for this crisis to get over in a week or two. Already many are resorting to obsessive hoarding of Rs 100 notes, which is a disorder arising out of frustration. Tempers are running high and the Supreme Court has already cautioned the government, rightly, that there could be riots on the streets if the currency is not provided in the banks soon.
Observations: triclomacy won't work for ever
The results of the recent by polls in states do not suggest any hopes for the BJP and Modi, except that they have retained their own seats but the BJP and Congress ruled states need a third alternative to save India and people.
Upon criticism by the Apex Court the Modi government released some Rs 100 and Rs 50 and Rs 20 notes to somewhat relax popular difficulties
Obviously, no proper home work has been done, even considering the seriousness of the government, for the proper implementation but only money is being gathered in banks to promote the corporate lords and transnational bosses globally as government and private sector jointly exploit the confusion among the masses.
Shortage of money is bad. Markets turned empty, small businesses were majorly hit while ATMs stayed out of service, cooperative banks fell silent, banks and post offices neared implosion as public appeared fast approaching the end of their mental tethers.
People are made to think inconveniences that seem insurmountable now will slowly ease over time. Small business enterprises that have come to a screeching halt will eventually move again. ATMs will have their queues shortened and banks will, at some point in near future, see lesser footfalls and more IPL type games adding more black money to the market.
A time will come when the disorder will dissipate, but the opposition will find that in the "war against corruption", they tried to create hurdles in Modi's path. That would make for a gripping political narrative.
Normalcy is still some distance away and the lines are not shortening anytime soon but even at the height of discontent when cash was short and tempers were high, people never wavered from backing the drive. They were hit on the chin and bleeding but they wiped the blood and carried on, imposing full faith in the Prime Minister.
Polls conducted among 10,000 citizens from across 200 citizens of India since the demonetization reveal public support for the Prime Minister's drive remains high.
Strange as it may seem to many, a report by news agency ANI finds that support for the government's demonetization program has increased during the last week as people want to see a corruption free and black money free India. . According to the report, a portion of the citizens who were unsure and the ones who did not support the note ban are now coming out in support. The survey by LocalCircles found that in the week after Modi's announcement, 78 per cent citizens backed the demonetization.
That was upwardly revised to 79 per cent in a follow-up poll after a week on 15 November, indicating that even as hardships increased, more and more people kept backing the PM. A survey was also done separately online in 13 states. More than 80 percent citizens in states like Uttar Pradesh, Rajasthan, Maharashtra, West Bengal, Tamil Nadu and Telangana offered unconditional support whereas over 25 per cent citizens in states like Uttarakhand, Goa and Odisha said that that they are supportive of the program despite pain and inconvenience.
Whether or not PM Modi and his BJP-RSS partners are trying to burn their fingers is not clear as yet but if they fail to achieve the stated objectives, their future status would be very, very bleak.
Already, the image of BJP as a purely patriotic outfit and PM Modi as a deliverer of justice and money has been declining over time and it is in the negative as people indeed do not trust them as well. .
While Indians seriously doubt sincerity of PM Modi and his BJP-RSS, they also do not want to return to Congress fold even by mistake.
The political outfits with Hindutva agenda are at a crossroads. Whether or not they would give up fanaticism and gimmicks in favor of realpolitik remains to be seen.
Cease-Fire Review: A ray of hope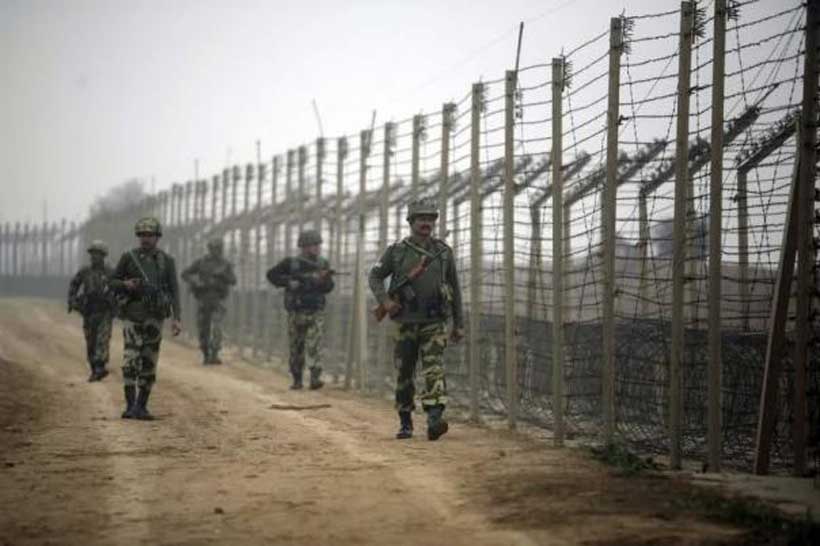 Pre-Negotiations are very much crucial to achieve the state of "Negociation Continuelle" (continuous negotiations) the only way due to which conflicting parties go for sustained mode of talks. On 25th February Director Generals of military operations (DGMO's) of India and Pakistan contacted with each other to review cease fire agreement, on line of control (LOC), which was held back in 2003. Both States reaffirmed cease fire agreement and to restart weekly hotline contact at DGMO's level. The agreement was largely violated by both states for several times and they were accusing each other for violations. But one thing is common that on both sides Kashmiris are suffering, they are raising their children in an environment of fear and severe violence. India and Pakistan are both nuclear capable states of South Asian region and are considered as the custodian of regional peace and stability. And without shadow of a doubt regional peace and security is a collective responsibility of the responsible states. Pakistan and India are the main conflicting parties of South Asian region and Kashmir is the bone of contention between them. Kashmir has been a question of integrity for both States. The Line of control also known as working boundary, divides Indian Kashmir from Pakistani Kashmir. There are several resolutions have been passed by the UN General Assembly to address the Kashmir issue but never implemented. UN wants to solve this issue according to the hopes of Kashmiris. The initiation of bilateral talks in the present outrageous environment is not less than a blessing in disguise and it will be fruitful for all the stakeholders; India, Pakistan and Kashmiris as well. This peaceful move from Pakistan and India is highly appreciated globally because Kashmiri diaspora is present worldwide and they are very much concerned with future of their homeland.
Indian Prime minister Narendra Modi, with his hostile ideology of "Akhand Bharat" assumed office in 2014. His political adventurism based on jingoistic-cum-hawkish policies dragged India State to the verge of staunch illiberalism where identity crisis burst up, which is more lethal than previously existing class crisis. Every community including lower class Hindus, Muslims, Christians, Sikhs etc. all are vulnerable to the identity crisis. On 30th May 2019, he sworn for his second tenure as prime minister of the world's so called largest democracy. He came with another adventurous mandate and the first demonstration took place when he suspended special status of Kashmir and abrogated articles 370 and 35A. His ideology is regarded as Nazi-inspired ideology because in contemporary scenario only RSS community and other proponents of Hindutva are only considered as "Real Hindustani". All minorities are suffering in India because their basic living rights are kept aside. The ongoing farmer's protests shook the foundations of the state, hundreds of thousands of farmers rushed to the Delhi against the anti-famer laws passed by Indian Parliament.
In India Separatist movements are getting pace; minorities are unsatisfied with governing approach of Bhartiya Janata Party (BJP). Prime Minister Narendra Modi, reuined the secular and democratic face of India. On the other hand, Foreign policy of India is facing severe challenges because PM Narendra Modi's approach is hostile based on hatred and prejudice. These attributes are fatal for State's reputation at foreign lands; the recent India-China standoff was just a teaser of BJP's whole story related to foreign relations. In addition to this, Economic goal of 2025 of India is again became a distant dream just because of belligerent policies of ruling regime.
In contemporary scenario if we look towards India, only Modi-Media nexus will be seen. But in reality the situation is getting worse day by day. The review of cease fire agreement, offered by India, is a positive step towards the regional peace. It is appreciated by both civil and military administrations of both states. When PM Imran Khan assumed office he offered dialogue to his Indian counter-part but Indian Premier refused to go for any sort of talks. India always took a position that to initiate talks first of all, Pakistan has to stop the cross-border terrorism. Both terrorism and talks can never go side by side, this Indian claim is not based on empirical evidences because Pakistan has been facing menace of terrorism since 2001 and leaving no stone unturned to root out terrorism and safe havens for terrorists.
Currently, India is facing deep internal and external challenges. It is in the interest of India to have peace talks with Pakistan. On the other hand, it is a ripe moment for Pakistan to act decisively because it is the only time when India can review its decision of 5th August 2019.Moreover, it is a ray of hope to establish peace in entire region. This is the time when bi-lateral diplomacy can turn the traditional regional political dynamics. Both states are facing same problems when it comes to poverty, climate change, social security and the list goes on. The realm of these talks should expand and concern parties have to include economic and political regimes in front of each other otherwise momentum of talks will be lost. Regional connectivity is important to have eternal peace, Pakistan and India should review SAARC (South Asian Association for Regional Cooperation) that would provide basis for economic, cultural as well as political connectivity. Major Powers should also play their important role because world cannot afford rivalry between two nuclear states. Now, America is under a democrat President, and they should check every internal and external move of their Strategic and defense ally in Asia-Pacific region. Negotiations between India and Pakistan are in the interest of all other regional and extra-regional actors. Both states should adopt flexible approach while discussing the core issues and should avoid blame game. It will enhance the chances of continuous negotiation which is a pre-requisite for peace and progress.
What does the Kashmiri want?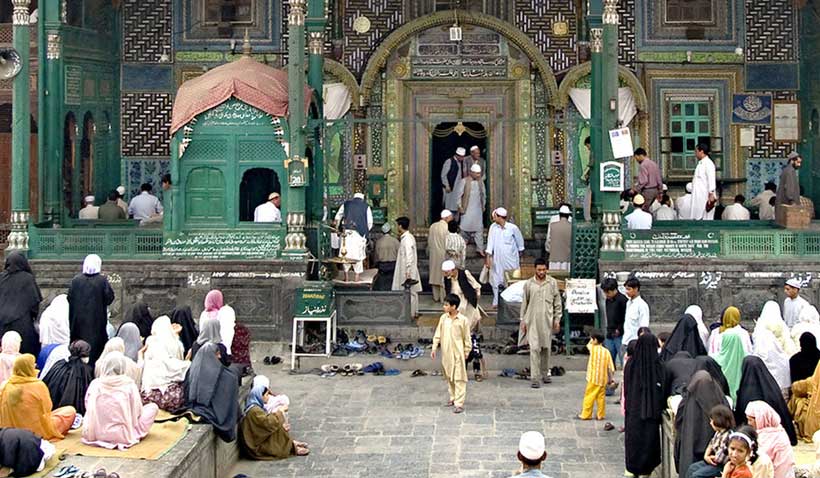 A group of envoys visited the illegally-occupied Jammu and Kashmir State ostensibly `to take first-hand account of the situation in Jammu and Kashmir and government's efforts to restore normalcy' (Hindustan Times February 17, 2021). Srinagar welcomed the envoys with a spontaneous shutdown. Prior to the visit, political leaders and human-rights activists were detained. The envoys did not visit Farooq Abdullah, Mehbooba Mufti or any of the other opposition Kashmiri leaders.
The Hindu dated February 17, 2021 reported 'The J&K government showcased "deepening democracy" to visiting 24 foreign diplomats, who arrived on a two-day tour of the Union Territory (UT) on Wednesday amid a spontaneous shutdown in Srinagar and alleged detention of recently elected National Conference (NC) district council members in Budgam'.
Post-special-status abolition situation
After abrogation of the special status, India took a number of steps to silence public dissent_diurnal and nocturnal search operations to hound, kidnap or kill the Kashmiri, Internet ex-communication, blatant use of draconian laws against ordinary Kashmiris and their leaders alike. A law was passed to jail parents of stone-pelters., if any. Meanwhile local body elections were held in which the ruling BJP was cut to size. But, India, as reported b y the Hindu also, showcased the elections in international media as a proof of popular participation and contentment of the people with the status quo.
Have the Kashmiri resigned to their fate
The mysterious silence in the Valley during the envoys' visit speaks volumes on how much the Kashmiri hate India. However, it appears the Kashmiri could have shown their ennui through some mode of peaceful protest. They could draw lessons from the Occupy the Wall Street or Precariat Movement in the USA.
Occupy has six letters. A group of six persons mostly celebrities in their fields, stand up at some busy street holding letters O,C, C, U, P, and Y. The Kashmiris also could have displayed the letters in word `AZADI' through a group of five persons.
Apathy
Arnold Toynbee, in his Challenge and Response Theory postulates that if a challenge is too onerous a nation may become apathetic. In similar vein, Ibn-e-Khaldoon suggests that survival of a tribe (nation) depends on cohesion (asabiya, nationalism) of a tribe faced with life-and-death threat around its frontiers.
Amy Chua (Political Tribes: Group Instinct and the Fate of Nations) talks about static or dynamic response of a society as shaped by group instincts of various components of a society.
Applying Amy Chua's framework to Kashmir situation
Amy Chua challenges the view that the conventional mechanism of demokratia (government by the people) is a panacea for all the problems of a society. Thus the recently-held local level elections or even `state assembly' elections in occupied Kashmir are no panacea for the Kashmiris' simmering discontentment, their revulsion to yoke of Indian rule. Chua, in her afore-quoted book analysed situation in Vietnam, Afghanistan, Iraq and Venezuela, besides so-called terror tribes including the Islamic State of Iraq and Syria.
Kashmir in Chua's framework would suggest it is naïve to believe that Kashmiris are resigned to their fate. By analogy, even a thousand years of exploitation by a microscopic Chinese population did not subdue the Vietnamese hatred of the Chinese. As soon as the Americans left Vietnam, the native Vietnamese prowled upon the rich community of Chinese like a pack of wolves. The Americans plunged into decade long futile war with Vietnam without realizing that the Vietnamese were not Chinese stooges.
The indomitable fighting spirit
Indian forces had been using pellet guns to blind the Kashmir. Now, former chief minister Mehbooba Mufti, they have begun to use even chemical weapons against the Kashmiri.
Let us have a glimpse of the dogra's reign of terror in Kashmir. To stifle the Kashmiri's fighting spirit, the dogra punished even Kashmiri children who played with fork-slings (ghulail) and stones (Muhammad Yousaf Saraf, Kashmiris Fight for Freedom, vol. 1, p. 50). Under the dogra rule, the Kashmiri were treated no better than beasts of burden. Instead of donkeys and horses, Kashmiri Muslims were used to transport goods across Gilgit, Leh and Skardu. They carried luggage on their backs across glaciers as high as 17,000 feet. Thousands of them perished along the way each year owing to frost bites, fall from a precipice, and hunger or sickness. The dogra caravans were not humane enough to stop for a while in the snowy passes to look after the injured porters (or 'human beasts of burden'). Besides performing the forced labour, the Kashmiri had to pay heavy taxes. Whole of their produce was confiscated by the dogra. Little was left for tillers and their children to eat. On every item, the oppressed Kashmiri had to pay multiple taxes. Take shawls. Not only the shawl-makers were taxed, but also the other intermediaries like importers of pashmina (wool) from Ladakh, and storekeepers, whether wholesalers or retailers (ibid. p. 280-81).
The regressive revenue system resulted in a famine during winter of 1877. People began to die of starvation. Instead of releasing grain stocks from the royal go-downs, the maharajah's constabulary drowned the starved, crying people in the Wullar Lake. Saraf writes: "Whole boat-loads of starving people have been conveyed by the Maharajah's officials to the Woolar Lake, and there drowned" (ibid. p. 294).
The reign of terror by Indian forces (now estimated at about nine lac regulars and security personnel) who replaced the maharajah's constabulary on October 27, 1947 is no less gruesome. International human-rights organisations, as well as India's National Human Rights Commission, have brought into limelight the Kashmiri's mysterious disappearances, their custodial deaths, and countless rapes of hapless Kashmiri women.
Like the dogra, Indian rulers are mercilessly exploiting Kashmiris' economic resources. Bulk of locally-generated electricity is being diverted to Indian states. The tourism industry is in shambles. Highly – educated people have no jobs. With no inflow of tourists, the shopkeepers have no business. Unlike the occupied Kashmir, all the socio-economic sectors in Azad Kashmir are progressing by leaps and bounds.
Toynbee's Challenge and Response Theory suggests that if the challenge is too strong, a nation becomes apathetic. Ibn-e-Khaldoon's asabiya (spirit of national cohesion) also suggests that a nation's spirit is likely to be smothered by a challenge which is too heavy. Historical lessons do not apply to the Kashmiri's struggle. Neither Indians, nor the dogra could gag them. The struggle for freedom has continued unabated.
The lesson from Kashmiris' struggle for freedom is that repression or palliatives like elections in occupied Kashmir are no good. The Kashmiri wants "freedom". Their group instinct is `resistance'. But they need to learn from peaceful resistance movements like the Occupy and the Precariat.
Pakistan Day Celebrations: Civilian Participation
Pakistan got independence on 14 August 1947 by hectic political struggle from the platform of All India Muslim League (AIML) under the dynamic leadership of Quaid e Azam Muhammad Ali Jinnah. The presidential address at Allahabad on 29 December 1930 of Dr. Muhammad Iqbal, accelerated and gave more clarity to the movement. He presented the idea and concept that Muslims are a separate nation by emphasizing that a nation is distinguished from the other based on religion, customs, and traditions. At the same time, he strongly disagreed with the Western concept of religion as a private affair. Iqbal explained that Islam is a way of life and thus Muslims are a separate nationand accentuated that unless their rights areprotected, it is impossible to establish peace and tranquility in the sub-continent. The determined political struggle of AIML led to March 23, 1940, Lahore Resolution, at its 27th annual session. The Quaid addressed the session on the first day andstressedthat Hindus and Muslims follow two different religions, philosophies, social customs literature and this made them two distinct nations.
The contents of the resolution, according to Story of Pakistan are"No constitutional plan would be workable or acceptable to the Muslims unless geographical contiguous units are demarcated into regions which should be so constituted with such territorial readjustments as may benecessary. That the areas in which the Muslims are numerically in majority as in the North-Western and Eastern zones of India should be grouped to constitute independent states in which the constituent units shall be autonomous and sovereign". It strongly rejected the concept of United India. The word states wassubstituted to one state by a resolution passed at the 1941 Madras session of the AIML which stated, "everyone should clearly understand that we are striving for one independent and sovereign Muslim State." Moreover, in all speeches, the Quaid used the word "an independent homeland" or "an independent Muslim state".Pakistan and India became dominions on 14 and 15 August 1947 respectivelyby the Indian Independence Act, 1947, based on the Mountbatten Plan of 3 Junepassed by the parliament of the UK on 18 July. Keeping in view the atrocities being committed by RSS, a militant wing of BJP in Indian Illegally occupied Kashmir (IIoK), and minorities especially Muslims in all over Indianot being allowed to practice religion freely, havevery sturdily substantiated the decision of AIML to fight for a separate state for Muslims. It elucidates their political acumen and far-sightedness.
Pakistan remained a dominion for about nine years till thefirst constitution as the Islamic Republic of Pakistan was adopted on 23 March 1956.Thereafter 23 March was celebrated as "Republic Day" (Yome Jamhooria)every year to commemorate the Lahore resolution and adoption of the constitution. After the imposition of martial law by Ayub Khan in Oct 1958,it is being celebrated as"Pakistan Day". Probably the plotter of the coup could not celebrate constitutionalism and democracy on March 23 so 'Republic Day' was replaced with 'Pakistan Day. The main feature is a three-servicesparade in Islamabad followed bythe display of military weapons and equipment. Floats of the provinces also march past. The flypast by Army and Navy combat aircraft displaying their weapons and equipment.The flypast by PAF fighters and aerobatic.
The celebrations are spread over about two and half hours.Pakistan Day has taken the shape of a Defense Day which was not originally intended. Moreover, Army, Navy, and Air Force organize their respective Defense Days on 6,8, and 7 Septemberevery year. The events of the Pakistan Day parade give an impression especially to civilians that military strength is the only most important component of national power. The remaining such as economic capacity, natural resources, industrial capacity, national cohesion, political structure, and leadership, etc. which are also very vital needs to be given projection. Therefore, parade proceedings may be modified to include more participation of civilian-related events. The latest inventory and indigenously developed weapons and equipment may be displayed to reduce timings. The PAF fighters may only carry out professional flypast andaerobatic performance similar to the aerobatic display team, like "Red Arrow "may be excluded. It is pertinent to mention that most of the countries have prohibited aerobatic display in public places to avoid any untoward incident. It is suggested that floats carrying students who have topped in the boards and universitiesand have done distinct research work in the past year may be added. Similarly,floats carrying civilians who have been awarded Pride of Performance and other awards, businessmen who have been bestowed awards, sportsmen who have brought honors for Pakistan may also be included. Few industrial floats may also be added with indigenously manufactured machinery and other items.Floats carrying agricultural products and livestock may also be considered.Citations are read as the float passes the dais. Moreover, in Islamabad and the provincial capitals industrial exhibitions may be organized which may include indigenously developed machinery and other items.The civilian participation in Pakistan Day celebrations will certainly add colors and act as a source of pride for them as well as for the nation.