AltspaceVR Announces the First Integrated Capture, Playback, and Distribution Platform for Social VR
AltspaceVR announced VR Capture, the first integrated solution for the capture, distribution, and playback of live virtual reality (VR) performances and events.
"VR Capture is an important breakthrough for the development and growth of VR as a medium," said Eric Romo, CEO, AltspaceVR. "Being able to capture and playback anything that happens in AltspaceVR will encourage artists, creators, and performers to leverage their talents and better satisfy a growing VR market that is hungry for content."
Most other forms of electronic communications — telephone, radio, video, video conferencing, television — depend on the ability to record and replay content. VR Capture brings an analogous capability to the VR market.
With VR Capture, performers and select others are recorded in full VR, including their avatar, movements, voice and music. Audience reactions are captured in the form of emojis so attending an encore presentation feels just like the original experience. Unlike 360 video with its fixed viewing location, VR Capture offers the full live experience where users can move throughout the event space, experiencing the show from any angle. While VR Capture opens the door for a variety of creative applications, AltspaceVR will initially be using it for the capture and playback of live events, making them more available for audiences around the world.
Recent live events in AltspaceVR have featured Drew Carey, Duncan Trussell, Justin Roiland, Al Roker, Chuck Todd, and Reggie Watts. Using VR as a medium eliminates cost, time, and other barriers related to travel, distance, and venues. People can easily join, but scheduling for fans located across different time zones is a challenge. Now, for the first time, this content can be captured and then scheduled for a fully immersive VR experience at a later time for groups of any size. Content creators can maximize the value of their content with multiple showings and fans get more opportunities to experience live events.
VR content typically is synthesized from a variety of methods, requiring specialized equipment, software, post-processing and technical skills. Until now, the best option to capture a live VR event was to record and watch it as a "two-dimensional" video. With AltspaceVR, capture and playback is easy and provides a fully immersive social VR experience:
It does not require special equipment, editing software or high-end computers
There is no intermediate processing, so the VR Capture is available for immediate replay
The VR Capture is streamed from the cloud, removing concerns about time, storage space, or security of downloads
In contrast to other VR experiences, VR Capture provides social, shared experiences, allowing an unlimited number of people to join (when used with AltspaceVR FrontRow™ technology)
VR Capture is now available to support live events by AltspaceVR partners. AltspaceVR supports Facebook's Oculus Rift, HTC Vive, and Samsung Gear VR in full VR mode, as well as PC and Mac in "two-dimensional" desktop mode.
Boosting Equitable Development as Kenya Strives to Become an Upper Middle-Income Country
The World Bank Group (WBG) Board of Executive Directors today voiced its support for the WBG's latest six-year strategy to support Kenya in its ongoing efforts towards green, resilient, and inclusive development.
The Kenya Country Partnership Framework (CPF) is a joint strategy between the World Bank, the International Finance Cooperation (IFC), and the Multilateral Investment Guarantee Agency (MIGA) and the government to promote shared prosperity and reduce poverty for the people of Kenya. Informed by extensive stakeholder consultations, the CPF seeks to drive faster and more equitable labor productivity and income growth, greater equity in development outcomes across the country, and help sustain Kenya's natural capital for greater climate resilience.
"The people of Kenya are in a position to reap even greater dividends from the country's robust economic growth in terms of more durable poverty reduction," said Keith Hansen, World Bank Country Director for Kenya. "Tackling the drivers of inequality now will help to ensure that Kenya can achieve and maintain more equitable development in the long run."
Over the past decade, Kenya's economy has outperformed its Low- and Middle-Income Country (LMIC) peers with the growing number of better-educated and healthier Kenyans in the labor force contributing more than any other factor to rising gross domestic product (GDP). More recently, however, the pace of poverty reduction, and then the COVID-19 pandemic, revealed how vulnerable many households are when faced with shocks. Though Kenya's economy is rebounding from the pandemic and projected to grow by an average 5.4% during 2022-24, the ongoing drought and global inflation are causing poverty to rise. The CPF finds that Kenya is still well positioned to secure more inclusive growth and the WBG is ready to provide support that targets lagging areas and communities with better services and infrastructure that build household and community resilience. In doing so, it aims to help Kenya avoid the inequality and productivity traps experienced by other Middle-Income Countries (MICs).
"Kenya's private sector is poised to drive faster job creation and to seize new opportunities from global and regional integration," noted Jumoke Jagun-Dokunmu, IFC Regional Director for Kenya. "This will require a more level playing field for competition and innovation for large and small firms and between public and private enterprises."
The CPF also aims to help raise the productivity of small firms, small producers, and women entrepreneurs, improve the investment climate across the country, and stimulate more private participation in public service delivery. To support Kenya's response to climate change, the CPF has programmed investments to reduce water insecurity, and to mobilize more climate finance for both public and private investments.
"MIGA aims to unlock more private sector investment in climate responsive projects in Kenya through innovative financial solutions," said Merli Baroudi, MIGA Director for Economics and Sustainability. "Kenya's impressive progress in mobilizing private capital for renewable energy augurs well for other sectors."
The CPF draws on Kenya's Vision 2030, the new government's development agenda, a Systematic Country Diagnostic, a Country Private Sector Diagnostic, a Completion and Learning Review of the previous Country Partnership Strategy, and over 34 stakeholder consultations, including with Kenya's diaspora. The World Bank Group is Kenya's largest development financier. IFC's portfolio of private sector investments in Kenya is its fourth largest and fastest growing in Sub-Saharan Africa and MIGA's financial operations in Kenya are its third largest program in Africa.
From mussels to meadows, the sea offers big lessons for all life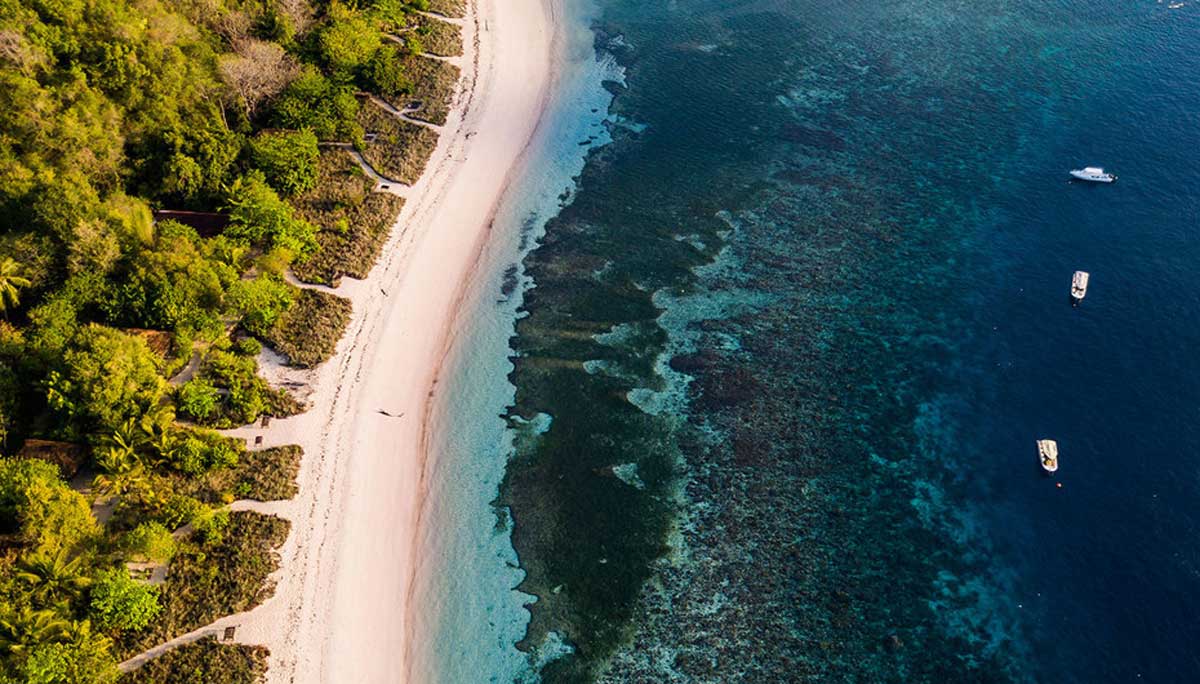 By ALI JONES
In the Tuscan Archipelago, the seagrass meadows capture carbon up to 35 times faster than tropical rainforests. The underwater flowering plants have the potential to be an essential tool in the fight against climate change but are vulnerable to disturbance from human activities such as tourism and fishing.
Coordinated from Cork, Ireland, the four-year Marine SABRES project is bringing people together to work on the conservation and restoration of the ancient beds of Tuscan seagrass as one of its focus areas.
Arctic and archipelagos
The effects of climate change are being felt in oceans all over the world. With 22 institutions from 11 Member States, the EU-funded project will strengthen marine biodiversity in the Tuscan Archipelago, the Arctic and Macaronesia (a group of four volcanic archipelagos in the North Atlantic Ocean).
For the seagrass growing in the Tuscan Archipelago, that means looking at the impact of tourism on its conservation. Numerous groups – from port authorities to tour operators – are involved in tourism. The project's first job is to identify these key players, then to discuss feasible options with them and inspire local residents to get involved.
'We want to try to enable managers working in these areas to make sustainable decisions,' said Dr Emma Verling, who is coordinating Marine SABRES at University College Cork. 'And to empower citizens to engage more with marine biodiversity conservation.'
Life connections
One of the project's main goals is to make it clear how economic, social and ecological systems are all interlinked.
'We have to try to help people better understand that we really are being sustained by marine ecosystems,' said Verling. 'The Ocean is not just a beautiful thing – there is a real connection between it, our health and our livelihoods.'
Each of the three locations will assemble a group unique to its own activities and help stakeholders tackle social, economic and environmental factors they face in decisions that impact on biodiversity.
A second project in Ireland is driving community engagement with some of Europe's youngest citizens. A high-tech mobile classroom – known as the Aquaculture Remote Classroom (ARC) – is bringing a new generation of marine resources to primary school children. It's part of a push to restore and protect our oceans for future generations.
Devised by Ireland's Seafood Development Agency (BIM) and funded by the EU, the experience features Virtual Reality (VR) headsets giving children a virtual dive into aquaculture to discover the processes of fish and shellfish production.
Children and aquaculture
The roving classroom brings to life the sights and sounds of the sea, explaining how salmon, oysters and mussels are farmed in Irish waters. In Ireland, no point is more than 100 kilometres from the sea. And while many of the youngsters live in coastal communities, they generally know very little about aquaculture.
Thirty thousand children have visited the classroom so far and it has been getting rave reviews.
'The ARC was amazing – it was great fun,' is how one school pupil from Shanagolden National School in County Limerick described the experience. 'We learned all about seafood, the food pyramid and how humans affect the seas and coastal environments.' Plus: 'The VR headsets were cool.'
By reaching out to young minds, the project hopes to instil knowledge early and debunk the myths about disease and harm that can plague the aquaculture industry, according to Caroline Bocquel, interim chief executive officer of BIM.
'ARC is an ideal opportunity to raise students' awareness of the aquaculture sector and to the get the factual, positive story of Irish aquaculture out to communities,' Bocquel said. 'To explain that it's a force for good that creates jobs, with good career progression.'
Adults too are often uninformed about how aquaculture works and what the dietary benefits of eating fish and seafood are. So when schools are on holiday, the ARC features at seafood festivals and science-outreach events.
On the move
Both ARC and Marine SABRES can be upscaled to other regions and countries.
'We see the ARC as a template for other European nations for aquaculture education and ultimately being part of a connected, cohesive education network that will drive understanding and appreciation of the benefits of sustainable aquaculture,' said Bocquel.
Meanwhile, another EU-funded project called Prep4Blue is also putting citizens, policymakers and businesses at the heart of research in the field. Guided by social and sustainable science, the three-year Prep4Blue will provide tools for researchers to engage people in the gathering of knowledge to protect the Ocean.
Coordinated by the French Institute for Ocean Science (IFREMER), it incorporates 17 partners in eight countries.
'The knowledge is there,' says Prep4Blue coordinator Dr Natalia Martin Palenzuela, 'But somehow we don't change our behaviour."
All of these projects come up through the EU's ambitious Mission Ocean and Waters, which is a clarion call to rise to the challenge of protecting and restoring these ecosystems by 2030.
It's a broad basis for science-based ecological action. 'The Mission approach intends to increase the uptake of scientific knowledge by citizens and stakeholders including policy makers, consumers, the economic sector and so on,' said Dr Martin Palenzuela.
Research in this article was funded by the EU. This material was originally published in Horizon, the EU Research and Innovation Magazine.
EU MISSION: RESTORE OUR OCEAN AND WATERS
The Mission Ocean & Waters will help achieve the marine and freshwater targets of the European Green Deal, such as protecting 30% of the EU's sea area and restoring marine eco-systems and 25 000km of free-flowing rivers.
Within the Mission, four 'lighthouses' in major sea and river basins are test beds for innovative solutions. The Atlantic-Arctic lighthouse is focusing on shoring up coastal resilience by restoring marine and freshwater ecosystems and biodiversity.
It's a formidable challenge. For the Mission to succeed it needs to mobilise and engage citizens, scientists, policy makers and all stakeholders.
On 24-25 November 2022, the European Commission, with the support of Ireland, will organise an event to mobilise a wide range of stakeholders to join the Mission "Restore our Ocean and Waters by 2030", and particularly the Atlantic-Arctic lighthouse. Follow the link to learn more about the event.
Barcelona and Munich become zero waste candidate cities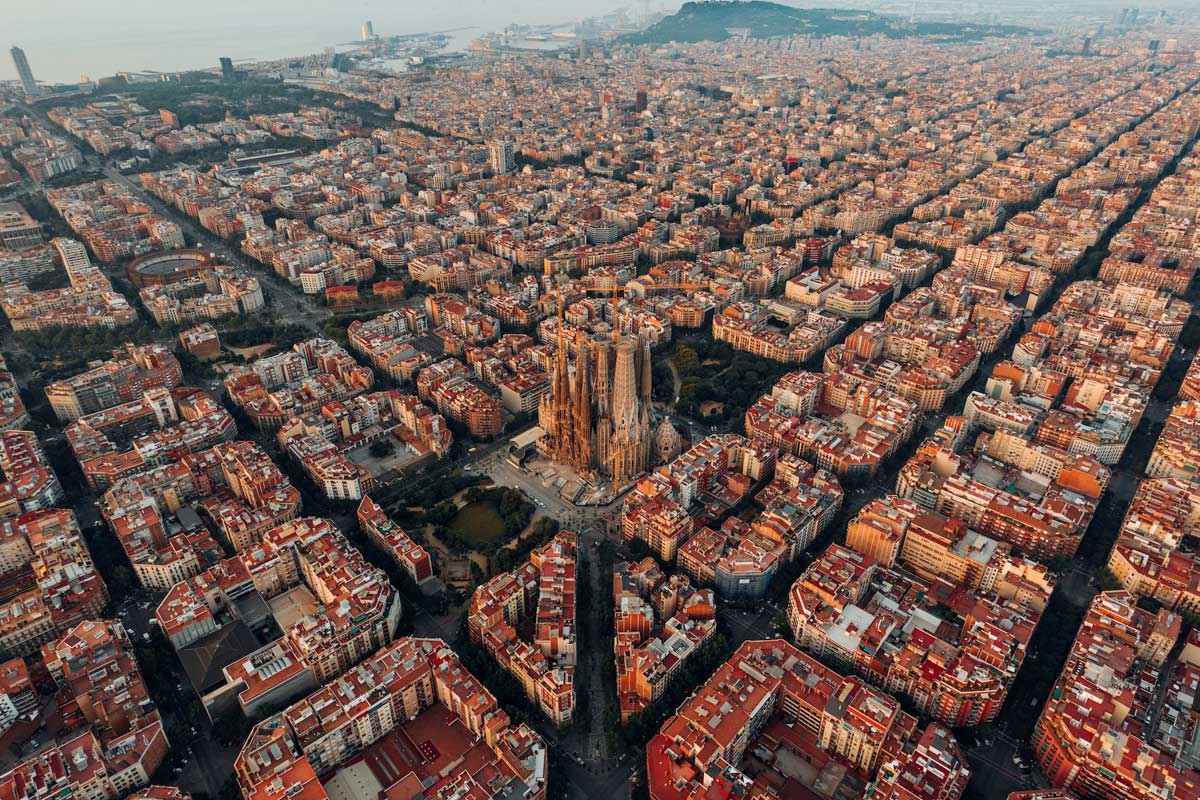 The European cities of Barcelona and Munich have signed an official commitment to become zero waste, becoming the biggest cities in Europe that will get the certification.
The Zero Waste Cities Certification is a robust European third-party assessed certification standard, developed by the non-governmental organisation Mission Zero Academy (MiZA) and powered by Zero Waste Europe (ZWE).

With a population of approximately 1,6 million, Barcelona would become one of the biggest European municipalities implementing a zero waste strategy, with a wide range of waste prevention, reuse and recycling measures in place. The city has created a dedicated strategy for improvements, engaging widely both with the local community and different stakeholders to facilitate the zero waste transition.

Following this commitment, Barcelona will start implementing their zero waste strategy. Some of the objectives for the coming years are:
Working towards reducing municipal solid waste. The city is including zero waste philosophy around all the waste management;
A 67% separate waste collection rate by 2027, while the European average is about 48%;
427 kg of waste generation per capita per year by 2027.
Mentors: Rezero has been the mentor organisation of Barcelona. The Spanish organisation provides knowledge and promotes ideas, regulations and innovative projects so that companies, public administrations and citizens have the opportunity to enjoy a model of production and consumption towards zero waste, without toxic materials or products that are left unused. The Barcelona City Council has been working for years on waste prevention: with the Zero Plastic Commitment, the Carbon Calculator and the Barcelona Zero Waste Plan 2021-2027.

Ada Colau, Mayor of Barcelona said: "Big cities are in debt with their territory, we produce a huge amount of waste and it's about time we become responsible of it. Barcelona's commitment with the Zero Waste strategy shows that we do care and that we do act: we aim to be a neutral city and to inspire many others".

Joan Marc Simon, Executive Director of ZWE stated: "I remember that when we brought the zero waste concept to Barcelona back in 2010 they called us fools. Today I'm proud that my hometown joins many others in the club of virtuous management of resources. Barcelona still has many challenges ahead, but the commitment to the zero waste certification is a step in the right direction!"
Rosa García, General Director of Rezero said: "At Rezero we are happy that a city like Barcelona is moving towards Zero Waste. It is an important challenge and we will help in everything necessary to achieve the European certification. We also encourage other towns and cities to apply, as Barcelona has done today".
Munich, the third most populous city in Germany by number of inhabitants, (1,6 million), is another important European municipality that has signed for the zero waste commitment. In July, its City Council a concept in which around 100 city-wide measures are defined to reduce Munich's waste volume and conserve resources. This concept is now starting to be implemented by the waste management company Munich (AWM). To align with the required criteria of becoming a Zero Waste Candidate City, the City of Munich commits to the following:
Waste from households per capita per year in the state capital Munich will be reduced by 15 % to 310 kg / (E*a) by 2035.
The amount of residual waste will be reduced by 35 % to 127 kg / capita by 2035. In the long-term, the City of Munich will achieve an average residual waste volume of less than 100 kg per capita per year.
In the long-term, Munich is working towards the goal of reducing municipal solid waste (MSW) in landfills and waste incineration to a waste-management feasible minimum.
Dieter Reiter, Mayor of Munich said: "Munich is continuing on the path towards zero waste, which I initiated at the end of 2019. I believe it is very important that we, the City of Munich, benefit from others' experiences as part of a European zero waste network, but also inspire other cities. By signing the Zero Waste Commitment today, we are underscoring our commitment to becoming a city that produces as little waste as possible and conserves resources. Munich is taking on a pioneering role – against wasting resources and for the environment."

Kristina Frank, Municipal Officer in charge of city waste management added: "Today we are one more step towards the finish line. With our commitment, we are part of a European network that shares a common vision: As little waste as possible, no waste of resources. In the coming week, AWM will propose to the city council to establish a cross-departmental zero-waste office to run purposefully in the direction of our ambitious goals. For this, we would like to thank all our employees, who have developed a great concept in record time."

Kaisa Karjalainen, Mission Zero Academy Manager stated: "With big cities come big impacts and therefore, it is great to have Munich joining our Zero Waste Cities Certification system. We look forward to working with the city to help them optimise their already existing systems and achieve great results. I'm sure Munich will be a great inspiration to other large European cities and a role model that zero waste is also possible in big cities."