Tourism: Nearly one billion travel abroad in first nine months of 2016
[yt_dropcap type="square" font="" size="14″ color="#000″ background="#fff" ] R [/yt_dropcap]ecording an almost four per cent increase over the same period last year, the first nine months of 2016 witnessed 956 million international tourists travelling to different parts of the world, according to the United Nations World Tourism Organization (UNWTO).
Reading the latest edition of the UNWTO World Tourism Barometer (excerpt), all regions of the world except the Middle East saw increasing numbers of tourists. The Asia-Pacific region reported a 9.3 per cent growth, followed by Africa (8.3 per cent), the Americas (4.4 per cent) and Europe (1.6 per cent). The arrivals in the Middle East fell by 6.4 per cent.
"Tourism is one of the most resilient and fastest-growing economic sectors but it is also very sensitive to risks, both actual and perceived," said UNWTO Secretary-General, Taleb Rifai, in a news release announcing the update.
"As such, the sector must continue to work together with governments and stakeholders to minimize risks, respond effectively and build confidence among travellers," he added.
In the news release, Mr. Rifai also called for increased cooperation in addressing global threats, especially those related to safety and security and to make tourism an integral part of emergency planning and response.
The UNWTO chief's call is particularly timely given that on Wednesday, Ministers from around the world will be meeting in London to discuss safe, secure and seamless travel, an event held on the side-lines of the World Travel Market.
"Real crises are often magnified or distorted by misperception and affected destinations are facing important challenges, although at the global level demand remains strong. We need to support these countries in restoring confidence, as doing so will benefit the entire tourism sector and society as a whole," noted Mr. Rifai.
According to UNWTO, after a strong start of the year, growth was slower in the second quarter of 2016 to pick up again in the third.
Strong demand for outbound travel
The great majority of leading source markets in the world reported increases in international tourism expenditure during March-September period.
Among the top five source markets, China, the world's top source market, continued to drive demand, with double-digit growth in spending (19 per cent increase). Similarly, robust results also came from the United Kingdom (10 per cent), the United States (9 per cent), Germany (5 per cent), and France (3 per cent).
Tourism spending also grew notably in Australia, the Republic of Korea, Italy, Egypt, Argentina, Spain, India, Thailand, Ukraine, Ireland and Norway.
Expenditure, however declined in Russia (negative 37 per cent) and Canada (negative 2 per cent).
Positive prospects for October-December
The UN agency also reported that prospects remained positive for the last quarter of 2016 according to its Confidence Index. "The members of the UNWTO Panel of Tourism Experts are confident about the September-December period, mostly in Africa, the Americas and Asia and the Pacific," it said. "Experts in Europe and the Middle East are somewhat more cautious."
The agency's World Tourism Barometer, a regular publication, monitors short-term evolution of tourism and provides the sector with relevant and timely information on observations and trends.
Asia-Pacific Business Environment Improves 7.3%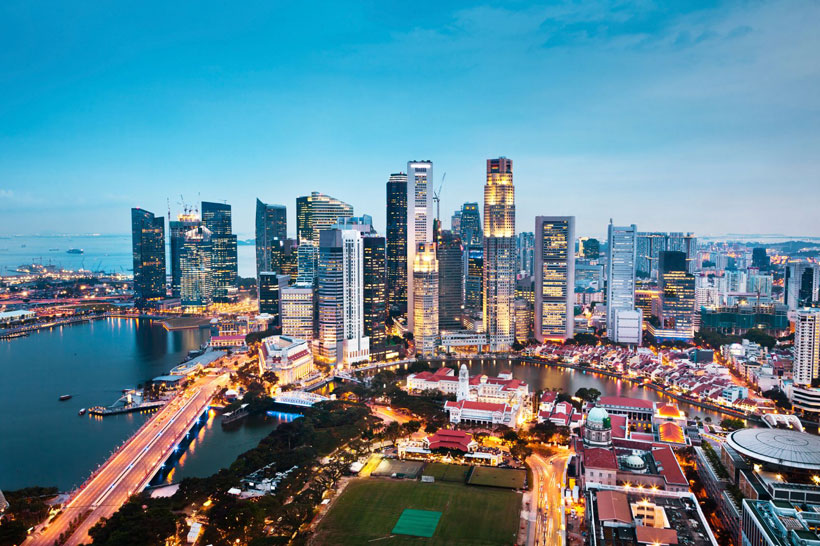 Doing business in APEC member economies continues to get easier, according to a new report, helping to open up trade and growth opportunities in the Asia-Pacific against the backdrop of rising uncertainty.
An analysis of business conditions in APEC economies by the APEC Policy Support Unit reveals a 7.3 per cent improvement over the last two years, boosted by their ambitious ease of doing business initiative being taken forward by economic officials in Port Moresby.
The initiative is focused on five priority areas: 1) Getting credit; 2) starting a business; 3) dealing with construction permits; 4) enforcing contracts; and 5) trading across borders.
"APEC region officials' efforts to raise the quality of their regulations are steadily making it cheaper and more efficient to do business in the Asia-Pacific," explained Carlos Kuriyama, a Senior Analyst with the APEC Policy Support Unit and report co-author.
"Getting credit is the area where APEC has had the biggest business environment breakthrough, driven by stronger legal rights and credit information systems," Kuriyama noted. "The average availability of credit information in the region increased from about 74 per cent to over 77 per cent of adults."
Starting a new business meanwhile improved 11.8 per cent, taking nearly three fewer days and with all but one APEC economy eliminating minimum capital requirements.
Other measures employed in select instances which contributed to this trend included halting the need for a company seal to register a business as well as the introduction of an e-platform to expedite business permit applications.
Progress in trading across borders was marked by a 6.5 per cent reduction in the average time it takes businesses in APEC economies to export, from 70 to just over 65 hours. Dealing with construction permits took one less day to obtain.
"The move in the APEC region towards smarter, more modernized regulations is timely as digital development creates new avenues for businesses to engage in cross-border trade, including small and micro enterprises with limited resources," said Kuriyama.
APEC economies are targeting a 10 per cent improvement in the region's business environment by the end of 2019, based on 2015 levels in the five APEC Ease of Doing Business initiative priority areas. The initiative is inspired by the World Bank's Doing Business program.
The exchange of good regulatory practices and implementation guidance, drawing upon experiences and recommendations garnered from public-private sector engagement in APEC, is at the center of the initiative's work.
"Collaboration across APEC economies to improve their ease of doing business has achieved good results so far," said Kuriyama. "The area with the most room for improvement is in enforcing contracts, with gains mostly stemming from higher quality of judicial processes."
"Sustained reform and capacity building activities in APEC that focus on qualitative aspects of regulation like sustainability are critical to ensuring the momentum of business development and trade in the region at this challenging juncture," Kuriyama concluded.
Strong wage policies are key to promote inclusive growth in India
While India's economy in the past two decades has seen an annual average GDP rate of 7 % — low pay and inequality persist according to the India Wage Report: Wage policies for decent work and inclusive growth , published by the International Labour Organization.
The NSSO estimates also indicate that the real average daily wage has doubled between 1993—94 and 2011—12. Wages have seen a faster growth for the most vulnerable categories including workers in rural areas, informal employment, casual workers, female workers and low-paid occupations. Nevertheless, there remain huge disparities.
As per the Employment and Unemployment Survey (EUS) of National Sample Survey Office (NSSO), in 2011–12, the average wage in India was about 247 rupees (INR) per day, and the average wage of casual workers was an estimated INR 143 per day. Only a limited number of regular/salaried workers, mostly in the urban areas, and the highly-skilled professionals earned higher average wages.
Casual rural female worker earns the least, pervasive inequality
India's economic growth has resulted in fall in poverty, moderate change in employment patterns with a growing proportion of workers in services and industry. However, a substantial proportion of workers (47%), continue to be employed in the agricultural sector. The economy still faces informality and segmentation.  More than 51 % of the total employed in India, as per 2011—12 data, were self-employed and 62 % of wage earners are employed as casual workers. While the organized sector has seen a rise in employment, many jobs in this sector too have been of casual or informal nature.
Though the overall wage inequality in India has declined somewhat since 2004—05, it continues to remain high. The decline in overall wage inequality has been largely due to the doubling of the wages of casual workers between 1993-94 and 2011-12. Nonetheless, the sharp increase in wage inequality for regular workers between 1993-94 and 2004-05 has stabilized in 2011-12.
The gender wage gap however is still steep, as per international standards, despite having declined from 48% in 1993—94 to 34% in 2011—12. The wage gap exists for all kind of workers – regular and casual, urban and rural. The women employed as casual workers in the rural economy earn the lowest in India, which is 22% of what urban regular male workers earn.
Although, the average labour productivity (as measured by the GDP per worker has increased), the labour share, which is the proportion of national income that goes into labour compensation has declined from 38.5% in 1981 to 35.4% in 2013.
Wage policies for decent work and inclusive growth
Though India was one of the first countries to introduce minimum wages through the Minimum Wages Act in 1948, there exist challenges in providing a universal wage floor for all workers. The minimum wage system in India is quite complex. The minimum wages are set by state governments for employees in selected 'scheduled' employment and this has led to 1709 different rates across the country. As the coverage is not complete these rates are applicable for an estimated of 66 % of wage workers.
A national minimum wage floor was introduced in the 1990s which has progressively increased to INR 176 per day in 2017 but this wage floor is not legally binding, in spite of a recurrent discussion since the 1970s. In 2009—10, nearly 15 % of salaried workers and 41% of casual workers earned less than this indicative national minimum wage. About 62 million workers are still paid less than the indicative national minimum wage with the rate of low pay being higher for women than for men.
The report calls for several recommendations to improve the current minimum wage system. Some of these are – extending legal coverage to all workers in an employment relationship, ensuring full consultation with social partners on minimum wage systems, undertaking regular evidence-based adjustments, progressively consolidating and simplifying minimum wage structures, and taking stronger measures to ensure a more effective application of minimum wage law. It also calls for collection of statistical data on a timely and regular basis.
The report also recommends other complementary actions to comprehensively address how to achieve decent work and inclusive growth. These include, fostering accumulation of skills to boost labour productivity and growth for sustainable enterprises, promoting equal pay for work of equal value, formalizing the informal economy and strengthening social protection for workers.
Turkey's financial crisis raises questions about China's debt-driven development model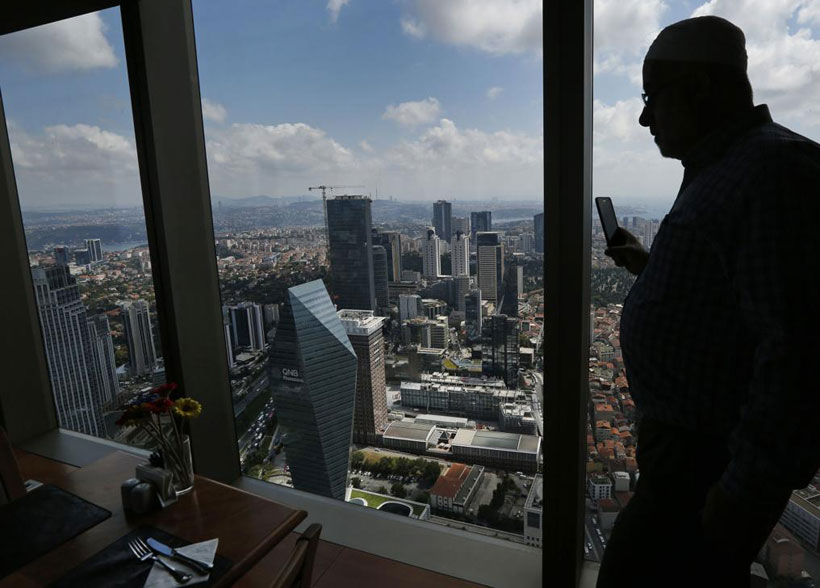 Financial injections by Qatar and possibly China may resolve Turkey's immediate economic crisis, aggravated by a politics-driven trade war with the United States, but are unlikely to resolve the country's structural problems, fuelled by President Recep Tayyip Erdogan's counterintuitive interest rate theories.
The latest crisis in Turkey's boom-bust economy raises questions about a development model in which countries like China and Turkey witness moves towards populist rule of one man who encourages massive borrowing to drive economic growth.
It's a model minus the one-man rule that could be repeated in Pakistan as newly sworn-in prime minister Imran Khan, confronted with a financial crisis, decides whether to turn to the International Monetary Fund (IMF) or rely on China and Saudi Arabia for relief.
Pakistan, like Turkey, has over the years frequently knocked on the IMF's doors, failing to have turned crisis into an opportunity for sustained restructuring and reform of the economy. Pakistan could in the next weeks be turning to the IMF for the 13th time, Turkey, another serial returnee, has been there 18 times.
In Turkey and China, the debt-driven approach sparked remarkable economic growth with living standards being significantly boosted and huge numbers of people being lifted out of poverty. Yet, both countries with Turkey more exposed, given its greater vulnerability to the swings and sensitivities of international financial markets, are witnessing the limitations of the approach.
So are, countries along China's Belt and Road, including Pakistan, that leaped head over shoulder into the funding opportunities made available to them and now see themselves locked into debt traps that in the case of Sri Lanka and Djibouti have forced them to effectively turn over to China control of critical national infrastructure or like Laos that have become almost wholly dependent on China because it owns the bulk of their unsustainable debt.
The fact that China may be more prepared to deal with the downside of debt-driven development does little to make its model sustainable or for that matter one that other countries would want to emulate unabridged and has sent some like Malaysia and Myanmar scrambling to resolve or avert an economic crisis.
Malaysian Prime Minister Mahathir Mohamad is in China after suspending US$20 billion worth of Beijing-linked infrastructure contracts, including a high-speed rail line to Singapore, concluded by his predecessor, Najib Razak, who is fighting corruption charges.
Mr. Mahathir won elections in May on a campaign that asserted that Mr. Razak had ceded sovereignty to China by agreeing to Chinese investments that failed to benefit the country and threaten to drown it in debt.
Myanmar is negotiating a significant scaling back of a Chinese-funded port project on the Bay of Bengal from one that would cost US$ 7.3 billion to a more modest development that would cost US$1.3 billion in a bid to avoid shouldering an unsustainable debt.
Debt-driven growth could also prove to be a double-edged sword for China itself even if it is far less dependent than others on imports, does not run a chronic trade deficit, and doesn't have to borrow heavily in dollars.
With more than half the increase in global debt over the past decade having been issued as domestic loans in China, China's risk, said Ruchir Sharma, Morgan Stanley's Chief Global Strategist and head of Emerging Markets Equity, is capital fleeing to benefit from higher interest rates abroad.
"Right now Chinese can earn the same interest rates in the United States for a lot less risk, so the motivation to flee is high, and will grow more intense as the Fed raises rates further," Mr. Sharma said referring to the US Federal Reserve.
Mr. Erdogan has charged that the United States abetted by traitors and foreigners are waging economic warfare against Turkey, using a strong dollar as "the bullets, cannonballs and missiles."
Rejecting economic theory and wisdom, Mr. Erdogan has sought for years to fight an alleged 'interest rate lobby' that includes an ever-expanding number of financiers and foreign powers seeking to drive Turkish interest rates artificially high to damage the economy by insisting that low interest rates and borrowing costs would contain price hikes.
In doing so, he is harking back to an approach that was popular in Latin America in the 1960s and 1970s that may not be wholly wrong but similarly may also not be universally applicable.
The European Bank for Reconstruction and Development (EBRD) warned late last year that Turkey's "gross external financing needs to cover the current account deficit and external debt repayments due within a year are estimated at around 25 per cent of GDP in 2017, leaving the country exposed to global liquidity conditions."
With two international credit rating agencies reducing Turkish debt to junk status in the wake of Turkey's economically fought disputes with the United States, the government risks its access to foreign credits being curtailed, which could force it to extract more money from ordinary Turks through increased taxes. That in turn would raise the spectre of recession.
"Turkey's troubles are homegrown, and the economic war against it is a figment of Mr. Erdogan's conspiratorial imagination. But he does have a point about the impact of a surging dollar, which has a long history of inflicting damage on developing nations," Mr. Sharma said.
Nevertheless, as The Wall Street Journal concluded, the vulnerability of Turkey's debt-driven growth was such that it only took two tweets by US President Donald J. Trump announcing sanctions against two Turkish ministers and the doubling of some tariffs to accelerate the Turkish lira's tailspin.
Mr. Erdogan may not immediately draw the same conclusion, but it is certainly one that is likely to serve as a cautionary note for countries that see debt, whether domestic or associated with China's infrastructure-driven Belt and Road initiative, as a main driver of growth.