Obama and Putin briefly discuss Syria and Ukraine at APEC Summit
[yt_dropcap type="square" font="" size="14″ color="#000″ background="#fff" ] A [/yt_dropcap]merican President Barack Obama who is enjoying his last days at White House as US president and the custodian of it, completing two terms and literally the world leader and his Russian counterpart Vladimir Putin met in Lima, Peru's capital for around four minutes on November 20 at the APEC summit in what is likely to be their last in-person meeting before Obama leaves office. The two leaders met at the start of the summit meeting and reportedly briefly discussed about Syria and Ukraine. They exchanged pleasantries and remained standing as they spoke.
President Obama later said at a news conference he told Putin the USA is deeply concerned about bloodshed and chaos in Syria "sown by constant bombing attacks" by the Syrian and Russian militaries, and that a ceasefire and political transition were needed. "As usual I was candid and courteous but very clear about the strong differences we have on policy," Obama said.
President Obama said he didn't discuss any controversial issues like Crimea or cyber attacks or alleged Russian meddling in the US election in the meeting with Vladimir Putin in Lima, an encounter that's likely the last between two leaders divided by Ukraine, Syria, human rights and cyber warfare. "As usual, it was a candid and courteous meeting but it was very clear about the strong differences we had on policy," Obama said in a news conference after a summit of Asia-Pacific leaders in Peru. "The issue of the elections did not come up because that's behind us and I was focused in this brief discussion on moving forward."
Later at a separate news conference, Russian President Vladimir Putin said US President-elect Donald Trump confirmed to him he was willing to mend ties; he also said he would welcome President Obama in Russia. "The President-elect confirmed he is willing to normalize Russian-American relations. I told him the same. We did not discuss where and when we would meet" Putin also told a news conference in Lima after the APEC summit that Russia is ready to freeze oil output at current levels. Putin said he thanked Obama during Sunday's meeting in Lima "for the years of joint work". "I told him that we would be happy to see him (Obama) in Russia anytime if he wants, can and has desire", Putin said.
It was the first meeting between the two leaders since Donald Trump's win in the Nov. 8 presidential election. During the campaign, Democrats accused Russia of interfering in a way that helped Trump, the Republican nominee. U.S. intelligence officials have tied the Russian government to the hacking and subsequent leaking of Democrats' e-mails that harmed Hillary Clinton's campaign.
The recent US elections, Trump's victory and hacking weren't discussed during the "very brief" meeting, Peskov said via text message.
World's top leaders Obama and Putin have had a challenging relationship. The US president had warned Putin last week about consequences for cyber attacks attributed to Moscow that were seen as trying to influence the US election. Obama said he also urged President Putin to help implement the Minsk peace agreement by working with France, Germany, Ukraine and the United States to halt the conflict in Donbass region of Ukraine.
Syria is a major bottle neck between two counties, Obama said he conveyed US concerns about the bombing of civilians in Aleppo by the Syrian government and Russian forces, and he urged Putin to implement a ceasefire in eastern Ukraine, where the Russian military is involved in the country's civil war — "to see if we can get that done before my term is up," Obama said.
Notwithstanding the reports of their closeness, sources say that the Trump-Putin bond that may or may not be real. Obama has opposed Putin over Russia's annexation of Crimea, its backing of the Syrian government and the cyber attacks that weighed on the U.S. electoral process. During a press conference in Berlin on Nov. 17, Obama said Trump should continue to support U.S. policy in these areas. "My hope is that the president-elect coming in takes a similarly constructive approach, finding areas where we can cooperate with Russia where our values and interests align, but that the president-elect also is willing to stand up to Russia where they are deviating from our values and international norms,'' he said.
Seeking to prolong terror war on Islam and Muslims, Obama has called on his successor Trump to "stand up'' to Putin when Russia pursues policies that are at odds with American interests. Trump displayed an affinity for Russia and Putin during his campaign, and the Russian leader has said Trump's election is an opportunity to restore the relationship between the two world powers.
Putin's foreign policy aide, Yuri Ushakov, blasted the Obama administration as recently as Nov. 17. "The departing team has recently been doing everything it can to push our relations into a such dead-end that will be quite difficult for the new team, if it wants, to pull them out of it," Ushakov said.
The brief encounter with the Russian president, conducted with the help of a translator, came as Asia-Pacific leaders gathered for a Sunday morning session. There are no plans for a second meeting, said Putin spokesman Dmitry Peskov. Obama, who leaves office in two months, could be seen uttering the word, "OK," and Putin was observed reacting with facial expressions, as journalists were permitted into the Asia-Pacific Economic Cooperation leaders' summit for a few minutes to take photographs. Obama also made his way around the room to greet other leaders.
A summary of the "brief and informal" discussion, provided by the White House, said Obama restated USA and allies' commitment to Ukraine's sovereignty, urged Putin to uphold Russia's commitments under the Minsk agreements, and said US Secretary of State John Kerry and Russian Foreign Minister Sergei Lavrov must keep working with the international community to reduce violence and alleviate Syrians' suffering. A bombing campaign by Syria's government has intensified in recent days. The USA has criticized Russia for backing the Syrian regime in a civil war that has killed more than 300,000 people.
APEC
Asia-Pacific Economic Cooperation or APEC in short is a forum for 21 Pacific Rim member economies that promotes free trade throughout the Pacific region. It was established in 1989 in response to the growing interdependence of Asia-Pacific economies and the advent of regional trade blocs in other parts of the world; to defuse fears that highly industrialized Japan would come to dominate economic activity in the Asia-Pacific region; and to establish new markets for agricultural products and raw materials beyond Europe.
The first APEC Economic Leaders' Meeting occurred in 1993 when US President Bill Clinton, after discussions with Australian Prime Minister Paul Keating, invited the heads of government from member economies to a summit on Blake Island. He believed it would help bring the stalled Uruguay Round of trade talks back on track. At the meeting, some leaders called for continued reduction of barriers to trade and investment, envisioning a community in the Asia-Pacific region that might promote prosperity through cooperation. The APEC Secretariat, based in Singapore, was established to coordinate the activities of the organization.
In January 1989, Australian Prime Minister Bob Hawke called for more effective economic cooperation across the Pacific Rim region. This led to the first meeting of APEC in the Australian capital of Canberra in November, chaired by Australian Foreign Affairs Minister Gareth Evans. Attended by ministers from twelve countries, the meeting concluded with commitments for future annual meetings in Singapore and Korea.
An annual APEC Economic Leaders' Meeting is attended by the heads of government of all APEC members except Taiwan (which is represented by a ministerial-level official under the name Chinese Taipei as economic leader. The location of the meeting rotates annually among the member economies, and a famous tradition, followed for most, but not all, summits, involves the attending leaders dressing in a national costume of the host country.
Countries of the Association of Southeast Asian Nations (ASEAN) opposed the initial proposal, instead proposing the East Asia Economic Caucus which would exclude non-Asian countries such as the USA, Canada, Australia, and New Zealand. This plan was opposed because of the member countries in the America Region, and strongly criticized by Japan and the United States.
USA and Russia for years have conducted themselves as opposite poles fighting for military supremacy and global influence one has to see if Presidents Putin and Tramp change the rule of game in order to make the world safe and secure. The nature of simultaneously cooperative and confrontational relationship between these top world powers does confuse the world.
Obama would leave presidency as incumbent president Donald Trump would assume office on January 20 and soon thereafter would announce his team and policies.
World attention is focused on Trump's presidential action at White House.
Speculation is indeed interesting.
Why We Need to Acknowledge Russia's Security Concerns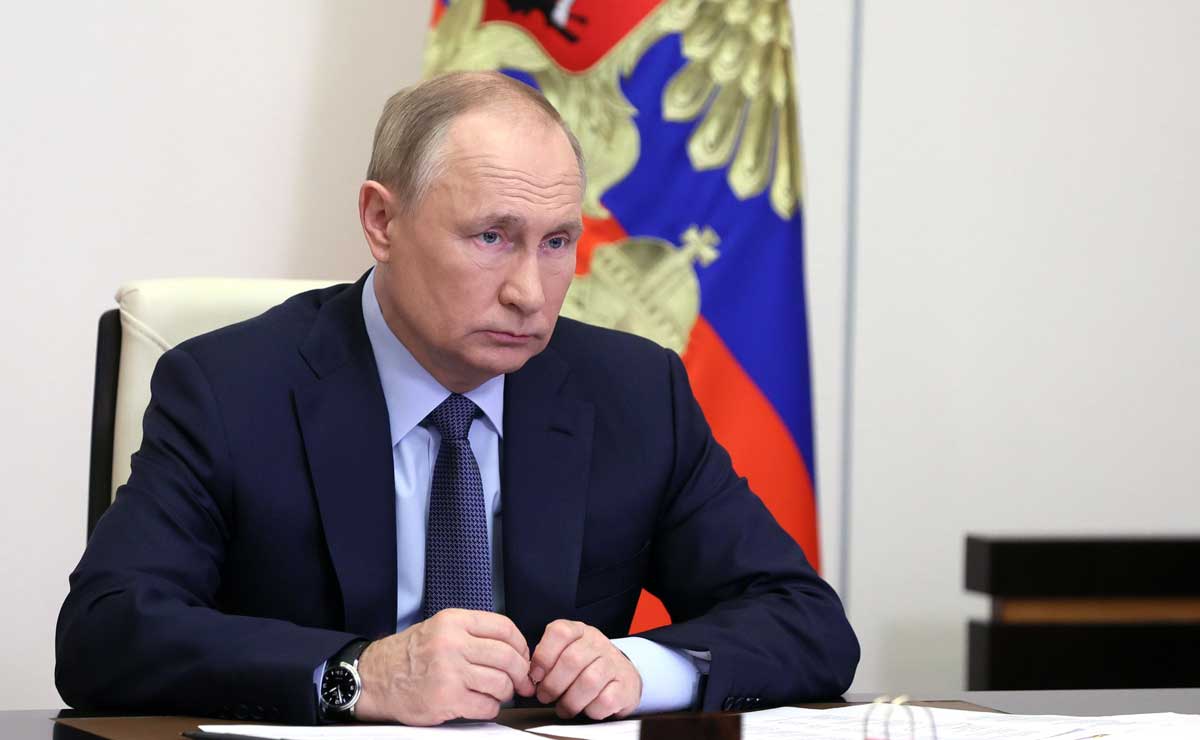 At the height of the Cuban Missile Crisis in 1962, the United States was able to avoid nuclear war over the placement in Cuba of nuclear Short-Range Ballistic Missiles (SRBM), and Intermediate-Range Ballistic Missiles (IRBM). This was done by giving the then Soviet Union a private assurance that the United States would remove its IRBMs from Turkey, 6 months after the missiles in Cuba were removed. The United States kept its promise.
In 1990, the United States gave the Soviet Union another private assurance, much like the private assurance given in 1962. The United States promised the Soviet Union that NATO would not expand one inch eastward if the Soviet Union would allow West and East Germany to reunite, and that the newly united Germany would be able to remain in NATO.
The website National Security Archive goes further than the LA Times article cited above. Several leaders of the NATO alliance made private and public promises that NATO would not expand towards the East.
While other news stories and articles decry this promise, the National Archives provides both public statements and written memoranda between NATO members about not expanding NATO eastward.
The Soviet Union relying on the history of the United States in keeping its word, agreed to German unification.
Unlike the private assurance given the Soviet Union in 1962 however, the United States broke its word, and advanced NATO to the very frontiers of Russia. It is this duplicity that is the seminal moment that resulted in the war between Russia and Ukraine.
Russia's Paranoia
Russia is the world's most invaded country in the world. But the worst invasion was the Mongol invasion which lasted from 1240 AD until 1480 AD. For 240 years the Mongol Horde brutalized the Russia people beyond belief. Every spring, the Mongols would raid the Russian countryside, kidnapping your Russian women and young Russian boys for sale in the slave markets of Constantinople. Indeed, the word slave comes from the root word, Slavic.
It was only by the Duchy of Moscow becoming more brutal than the Horde, were the Russian people able to throw off the yoke of the Tartars. Ivan the Third, the Prince of Moscow, refused to pay the Tartar tax in 1480, and prevented the Mongol Horde from crossing the Ugra River. Akmet of the Golden Hordes was supposed to be supported by troops from Lithuania, who had been promised Russian territory by the Tartars. However, Ivan the Third had thoughtfully provided discontented nobles in Lithuania money and troops, which forced the ruler of Lithuania to stay at home fighting off a rebellion inside his own country rather than invading Russia.
This event, the Battle of the Ugra River, marked the end of Tartar rule of Russia.
In the last 225 years, Russia has been invaded by the West 4 times. 3 of these invasions were of an existential nature. It should then be no surprise that Russia is sensitive to a large military force near her borders.
The Euromaidan Movement and Overthrow
Of a Democratically Elected Government in Ukraine
After years of watching NATO forces inch closer to her natural, and undefendable, borders, the Euromaidan movement overthrew a democratically elected government over the government's decision to move into the Russian economic orbit, rather than to the orbit of the European Union. With the loss of the Crimea to a possible member of NATO and Russia's last defensible natural obstacle to a government hostile to Russia, Vladimir Putin sent troops to occupy the Crimea, beginning the countdown to war.
The War in Ukraine
To say that Russia has botched its invasion plans would be an understatement. While Russia planned for a quick knockout blow, the bungling of its logistical abilities has allowed Ukraine to fend off Russia's initial assault, and Russia has had to reorient its offense to the eastern part of Ukraine, and abandon for the moment Russia's attempt to capture and occupy the Ukrainian capital Kiev.
However, given Russia's immense advantage in terms of the number of soldiers, armor, and superior resources, eventually Russia will be able to defeat Ukraine, despite the tremendous amount of military and financial aid being given to Ukraine. Russia will never give up this fight as it sees the advance of NATO as an existential threat. And Russia sees a Ukraine tied to the West as a threat to its polity.
World Economic Consequences
The economic damage to the world economy is just now beginning to be felt. The price for a barrel of oil has skyrocketed and averages well over $100 a barrel, with no end in sight to higher increases. Grain shipments from Russia and Ukraine have been disrupted. This is going to cause a serious shortage of grain available to the Middle East and to parts of Southeast Asia in late 2022 and in 2023. The shortage of grain will cause famine conditions throughout the developing world, fueling violence and political instability with consequences no one can foresee.
In addition, with Russia being a major exporter of fertilizer, many countries who depend on the fertilizer to feed their populations will not be able to do so. This is also going to cause major economic and political upheavals world-wide.
Russia is beginning to cut of the supply of natural gas to some European Union countries, and more are sure to follow. Russia has announced the cut off of gas to Finland after Finland made application to join NATO.
These economic challenges will only spread worldwide, bringing about a global recession that was completely avoidable.
While Russia is not blameless in the worldwide disruptions happening now, the arrogance of the political elite of the West is just as much to blame.
A larger country attacking a smaller country in search of national security is old news in world history. As recent as 2003, a large country attacked a small one in what it believed was in its interests on national security. I am speaking of the attack on Iraq in 2003 by the United States. If the United States can attack a smaller country far from its borders in the name of national security, than why is it wrong for Russia to do the same?
How Russia Moving Closer to China May Cause War in the Indo-Pacific Region
A more serious consequence is Russia moving closer to China, even though China is Russia's more serious threat in the future. China has never given up her claim of the territory lost to Russia due to the Treaty of Aigun signed by Russia and China in 1858.
With the United States providing large amounts of military equipment, ammunition and other military aid, the stockpile of munitions for the United States military is being depleted, particularly in Javelins, Stingers, and howitzers (along with ammunition).
China at this time appears to be waiting patiently and observing the trends underway in Ukraine. If China feels that the military supplies available to the United States military has been depleted, China may copy the Japanese aggression in World War Two in taking advantage of a momentary weakness on the part of Western powers preoccupied with Russia and the war in Ukraine.
A Possible Political Solution to the Crisis
One of the prerequisites of any treaty ending this war has to accept the realpolitik fact that Russia is not going to give up the Crimea, nor the Donetsk and Luhansk Republics. Russia sees the Crimea as its last natural obstacle to any invasion of southern Russia.
The people in the Donetsk and Luhansk regions are overwhelmingly in favor of uniting with Russia, and broke away from Ukraine after a democratically elected government was overthrown by violence. A UN supervised election in these areas would give legitimacy to the political absorption of these areas into Russia.
Compensation to Ukraine should be offered by Russia, with the proviso that Russia respects Ukraine's decision to turn her face towards the West.
Dr. Julian Spencer-Churchill, an associate professor of international relations at Concordia University at Montreal Canada recently published his views on a political settlement of the Russian-Ukraine War. This link will take the reader to the article published in RealClearDefense.com.
The reader should keep in mind that China is the real danger to world democracy, not Russia. An attempt must be made to bring Russia into the European family. It is imperative that Russia be wooed, not forced to come to terms with the West. With Russia firmly tied to the West, both economically and politically, the chance for war in the Indo-Pacific Region is reduced significantly.
A case in point for such a policy is the political union between England and Scotland in 1707.
A noble English Lord observed several Scottish Lords celebrating the Act of Union in 1707. The English Lord approached the Scottish Lords and asked why they seemed to be so happy with the Union. The English Lord knew some of these Scotsman had fought bitterly for Scottish Independence. A Scottish Lord replied: "Twas not the marriage we objected to, twas the wooing."
The U.S. doesn't want to protect Ukraine; it wants to defeat Russia
If the U.S. (and its allies) wanted to protect Ukraine, then it (they) would not be doing all they can to prolong Russia's invasion and destruction of Ukraine. They would not be flooding Ukraine with their weapons to kill Russians. They would not be demanding that Ukraine fight on, which destroys Ukraine even more. But this is what they are doing.
Is this because they are so stupid that they don't know that they are destroying Ukraine? Or is it instead because they don't care about their destroying Ukraine but do care about their defeating Russia?
The U.S. (and its allies) are doing everything they can to defeat Russia. They are also doing everything they can to increase the sales, and profits, and stock-market valuations, of Lockheed Martin and the other corporations whose only or main customers are the U.S. Government and its allied governments which buy their weapons — buy them increasingly now in order for those weapons to be used even more now by their vassal-nations such as Ukraine, and Israel, and Saudi Arabia, against the nations that they also are wanting to defeat, such as Palestine and Yemen, and other countries that the U.S. and its allied governments care nothing about except that they want them to be defeated — to be punished for NOT caving to the U.S. Government and its allied governments, and which nations they condemn while calling themselves 'the free world'.
How evil is this? Let's see:
On May 19th, U.S. President Joe Biden signed into law an additional $40.1 billion to Ukraine in order to continue its war against Russia, which Biden and his boss Barack Obama, and Obama's organizer of the 2014 U.S. coup in Ukraine Victoria Nuland had begun by means of that coup, which had transformed Ukraine from being a peaceful neutralist country on Russia's border, into becoming promptly a rabidly anti-Russian and pro-U.S. country on Russia's border that's in a civil war and that is a prospective future basing-area for U.S. nuclear missiles there (like a 1962 Cuban-Missile-Crisis in reverse) to hit Moscow only a 7-minute flight-time away. It would be a checkmate in the U.S. regime's long war to add Russia to its conquered prizes, if the plan would succeed.
To place that $40.1B additional expenditure into perspective, the comedian Jimmy Dore headlined on May 19th "ALL DEMOCRATS Vote [in Senate] To Send $40 Billion To Ukraine", and Dore said "That's more than three times what the entire U.S. music industry makes in a year," and he called it "a wealth-transfer to the military-industrial complex." He said that if this $40.1B addition to the current year's expenditure on Ukraine's war were instead to be spent domestically, "that would stop homelessness."
I checked those allegations. Here's what I found:
The entire U.S. music-recording industry is $11B retail sales per year. (That's sales; profits would be some percentage of sales, but even if it were ALL of sales, then this $40.1B would be "more than three times" it.)
Annual cost to eliminate homeless in U.S.=$30B.
He wasn't exaggerating; he was under-stating. This is how evil the U.S. Government actually is.
Mr. Dore also noted that all Democratic Party U.S. Senators and members of the U.S. House of Representatives voted for this additional $40.1B expenditure, and that the overwhelming majority of the Republican ones also did. Are Republicans now even more neoconservative than Democrats are? Not really: it is always the case that a neoconservative bill in the U.S. Congress gets virtually 100% support from the Party in power, and gets an overwhelming majority of the votes of the Party that doesn't happen to be in power at the time. All the while, America's 'defense'-contractors increase their sales and profits and stock-market valuations. So, Dore expressed anger that in the Senate, even Bernie Sanders voted for this. And Glenn Greenwald presented a scathing condemnation of the hypocritical 'progressive' Democrat Octavio Ocasio-Cortez's "complete reversal of everything that she pretended to believe in for years". He attributed this contradiction of herself to "In 2016, when Hillary Clinton lost to Donald Trump, … instead of accepting responsibility because they themselves had nominated one of the most destructive and outright hated political candidates in modern American history in Hillary Clinton, … they decided to blame everybody else, … especially Putin and Russia. … And so Democrats have been feeding on this anti-Russia antipathy and hatred" ever since. And, so, "there is no viable anti-war [political] left in the United States."
Though I enormously respect Glenn Greenwald, and everything that he said is true, I think that his analyses suffer from shallowness due to his apparent ignorance of history — his excessive focus on the obvious and recent news, outside of the broader context that's required in order for there to be a deeper analysis, a scientific understanding, which identifies actual historical causes behind current events. This is not to deny that what Greenwald says is true, but to assert that it lacks the wisdom that ONLY an authentic historical analysis can bring to current events and to public-policy issues. Only by understanding causes can one move forward into the future (if there will be a future) so as to control future events in a constructive way, that will benefit future generations, instead of for future events to continue to degenerate even further into a hell which comes closer with every passing day.
I documented at Greanville Post, on May 19th, "The Secret U.S.-&-UK War Against Europe", showing that BOTH American political Parties are controlled, at the very top, by a cabal of very closely connected individuals who are basically servants of the billionaire controlling owners of firms (such as Lockheed Martin, Raytheon, and General Dynamics), which corporations' major or even ONLY customers are the U.S. Government and its allied governments, but especially these controlling individuals are an organization that was started in 1877 by the British aristocrat Cecil Rhodes, and which finally took control over the U.S. Government itself on 25 July 1945, just three months after U.S. President FDR died and became replaced by the naive and manipulable Harry S. Truman, who set America's Government irrevocably onto its control by "the military-industrial complex" and in league with Britain's aristocracy, to ultimately control the entire world and obviate altogether the United Nations that FDR had started planning and hoping for back in 1941. (The Republican Dwight Eisenhower was also a key part of the Rhodesists' American operation.)
This organization by the Rhodesists is the source of the evilness that pervades today's U.S. Government, and it cannot be overcome unless and until it first becomes widely known-about, and then condemned so that all of today's U.S. Government becomes replaced, because the corruptness of America's (and UK's) Government has, by now, become virtually 100%. And if this assertion doesn't seem credible, then check the links in this report, which explains (and those links document) the actual source for the 19 May 2022 law to pour an additional $40.1B into Ukraine, which after the 2014 coup is a U.S. vassal-nation that's self-destructing in order to serve as today's main battleground (and U.S.-proxy) in the American (and British) aristocracy's long war to conquer not only Russia, but also Europe, and the entire world.
First, the entire world (especially in Europe) has to recognize and publicly acknowledge the unacceptability of America's Government, so as to condemn it and to order all of its troops out, ASAP. It is a hostile power, to the publics, everywhere — even in places where its stooges and hangers-on-billionaires are in political control (like a cancer) (such as in Europe). America's Government is NO DEMOCRACY. No empire can be, and America's most assuredly IS NOT a democracy. (Nor is UK's.) It is a hostile occupying alien force, even inside the United States. (And this is widely suspected to be true, even by the American people.) In fact: the U.S. is the world's #1 police-state. It is a cancer, everywhere that it occupies, and needs to be rooted-out everywhere. Franklin Delano Roosevelt, Abraham Lincoln, and the majority of America's Founders, would have viewed this nation, today's U.S. Government, to be their enemy, because it violates everything that they believed in, and hoped for, about America's future, and the world's. Everything.
NYT Presents Strong Case for a War-Crimes Prosecution Against Russia
Whereas numerous instances of U.S. war-crimes have been documented in some news-reports well enough to be successfully prosecuted in international war-crimes tribunals (but the U.N.-authorized agency the International Criminal Court cannot prosecute U.S. war-crimes but only war-crimes by third-world countries' leaders), such well-evidenced instances by Russia are far rarer. However, on May 19th the New York Times presented precisely such an instance, under the headline "New Evidence Shows How Russian Soldiers Executed Men in Bucha". Local security-cameras there recorded the frog-marching to their death of nine Ukrainian men who weren't in Ukraine's official armed forces but who had become armed to fight against the invading Russian soldiers in Bucha, and who were then executed by specifically identified Russian soldiers and their corpses abandoned on the ground as Russia's soldiers left Bucha. Locals also told the NYT's reporters what they had seen, and it fit with what those security cameras showed. The NYT reported:
The execution of the captured fighters and the homeowner in Bucha "is the kind of incident that could become a strong case for war crimes prosecution," said Stephen Rapp, former United States ambassador-at-large for war crimes issues. The captives, having been disarmed and taken into custody by the Russians, were "outside of combat," under the laws of war, Mr. Rapp said. According to the United Nations and the International Committee of the Red Cross, such laws mean that prisoners must be treated humanely and protected from mistreatment in all circumstances.
In addition to the soldiers who shot the men, their commanders could be charged if they knew about the killings and failed to act to prevent or punish the conduct, Mr. Rapp said.
However, Ellen Ioanes at Vox posted on April 9th an excellent article, "Here's what the ICC can actually do about Putin's war crimes", and documented in detail that the consequence would be nothing except bad publicity which the U.S. and its allies could exploit, but even that would entail "a lot of hypocrisy" because:
one of the most vocal nations suggesting Putin be tried at the Hague — the United States — isn't itself a party to the ICC. The US government voted against the ICC during the Rome Conference in 1998; former President Bill Clinton signed on to the Rome Statute in 2000 but never submitted it to Congress for ratification. Former President George W. Bush in 2002 notified then-UN Secretary-General Kofi Annan that the US would not ratify the Rome Statute and didn't have to abide by any of its provisions.
The U.S. Government, and many of its allies (such as the post-U.S.-coup-in-Ukraine's government ever since 2014) perpetrate war-crimes (such as this) far more heinous than what the NYT reports there, but that doesn't excuse what these Russian soldiers did. None of these war-crimes will be able to be successfully prosecuted.
Here is the reason why the ICC, and the U.N. itself, turned out to be this way (Ioanes's article provided only a superficial account regarding that matter — "A permanent international court is still relatively new," etc. — but the actual cause, or reason, goes all the way back to answering how and why that has turned out to be the case, and this requires history going back to the 1940s):
Though the United Nations had first been conceived by U.S. President FDR in 1941 only shortly before the U.S. itself famously entered WW II on "a date which will live in infamy"; and though FDR developed, prior to his death on 12 April 1945, a remarkably detailed plan for what the U.N. would be and for what its Charter would need to include, his immediate successor, Harry S. Truman, while he was at the Potsdam Conference with Churchill and Stalin in July 1945, became persuaded by his hero, General Dwight David Eisenhower, that if the U.S. would not conquer the Soviet Union, then the Soviet Union would conquer the United States; and, so, on 25 July 1945, Truman made the decision (which soon thereafter became irrevocable) to set the U.S. Government onto the path of world-domination, to conquering the Soviet Union, and he even decided to demand of Stalin, regarding eastern European countries that the Soviet Union had freed from Hitler's grip, that "I told Stalin until we had free access to those countries and our nationals had their property rights restored, so far as we were concerned ther'd never be recognition. He seems to like it when I hit him with a hammer." Stalin was shocked at this turn of events, because he knew, in general terms, what FDR had been intending for the U.N. to be — a democratic federation of all nations which would terminate all imperialisms and be restricted to addressing only international relations (thereby excluding anything that pertains to intranational matters, such as Truman insisted upon) — and he still hoped, even for a few months afterwards, that Truman wouldn't turn out to be a 180-degree reversal of what FDR had been, but thereafter Stalin gave up altogether on any such hope, and knew that the U.S. was now at war against the Soviet Union. Tragically, Truman, instead of FDR, oversaw, and basically dominated, the creation of the U.N., and so it turned out to be a toothless tiger, nothing like what FDR had intended, which would have been the international democracy of nations and possessed of a practical monopoly of geostrategic weaponry and international armed force, and also including, at the earliest practicable date, an international criminal court, which would try not only the international crimes by the former Axis powers, but the international crimes by the former Allied powers. The U.N. would have been fundamentally different than it is.
And, so, though there do exist international war-crimes cases regarding which the solidly documented historical record is sufficiently complete for an unprejudiced and trustworthy conviction to be possible, it cannot happen unless and until all of the bad history since 12 April 1945 (FDR's death) has become effectively condemned, repudiated, and reversed, by enough of the world's nations, so that the needed type of world government (international laws and their enforcement and juridical handling), replacing all of the existing imperialisms, becomes finally instituted (which was FDR's obsession from 1941 on). However, even today — after all of these many decades of bad history — no one is even so much as talking about this.
One of the experts that Ioanes quoted said "'It really shows a lot of hypocrisy,' and encourages the perception of 'justice for thee, not for me'." And that ("for thee, not for me") is, really, a pervasive and total impossibility of justice, for anyone. In its place can only be hypocrisy. Perhaps that's what "liberalism" (which is certainly NOT progressivism) comes down to: hypocritical conservatism. Rule by the aristocracy (the super-rich), everywhere.
What is bad in the past must be publicly acknowledged (no longer lied about), if ever we are to go forward to an authentically better world. If that fails to happen, the world will only continue to get even worse.