Fujitsu partners with fintech firms to launch new customer onboarding solution for financial institutions
Fujitsu today announces the launch of Smart Origination, customer onboarding technology developed in unique partnership with ImageWare Systems, InAuth, Intelligent Environments, Mitek, and Trunomi.
The joint proposition enables financial institutions to collect, process and verify documents and the identity of new applicants in less than five minutes. It operates across multiple channels to give a seamless customer experience, ultimately increasing conversion and reducing the cost of acquisition of new customers.
Smart Origination reduces identity fraud by up to 99 percent and decreases application abandonment by 40 percent, enabling financial institutions to reduce the financial expense associated with fraudulent customers and more easily attract new customers.
The global collaboration between Fujitsu, ImageWare Systems, InAuth, Intelligent Environments, Mitek Systems and Trunomi builds on existing relationships between the technology providers.
Smart Origination specifically combines each firm's specialist technology:
Fujitsu: K5 next generation cloud platform and trusted SI partner
ImageWare: Multi-modal biometrics technology covering voice, facial and iris recognition, and Fujitsu PalmSecure
InAuth: Advanced mobile and browser device identification, authentication, risk detection, analysis and risk scoring
Intelligent Environments: Powerful digital platform that accommodates any form factor including IoT
Mitek: Global electronic ID Verification
Trunomi: Customer consent management and data permissions in compliance with EU General Data Protection Regulation.
In the first collaboration of its kind, Smart Origination enables financial institutions to consolidate their digital channels approach and take advantage of a more streamlined and secured origination process, all in strict compliance with the incoming EU General Data Protection Regulation.
Gary Fegan, Head of Digital Financial Services Solutions at Fujitsu, said: "The aim was to take a best of breed approach for digital origination and account servicing but also deliver this as a truly integrated and business aligned solution. I believe Smart Origination allows financial institutions to leapfrog 5 years of internal development and concentrate on real customer-focused innovation whilst meeting their regulatory requirements."
David Webber, managing director at Intelligent Environments, said: "We live in a truly digital age, yet consumers are still becoming bogged down in old fashioned paperwork when applying for a new bank account or insurance policy. The identity verification stage of these applications alone can often take over an hour, which simply isn't acceptable for today's busy consumer.
"Smart Origination, created as a result of an exciting partnership with a selection of leading fintech innovators, means that financial services firms are now able to offer their customers a seamless and streamlined ID verification and application process at the click of a button."
IEA launches World Energy Outlook in China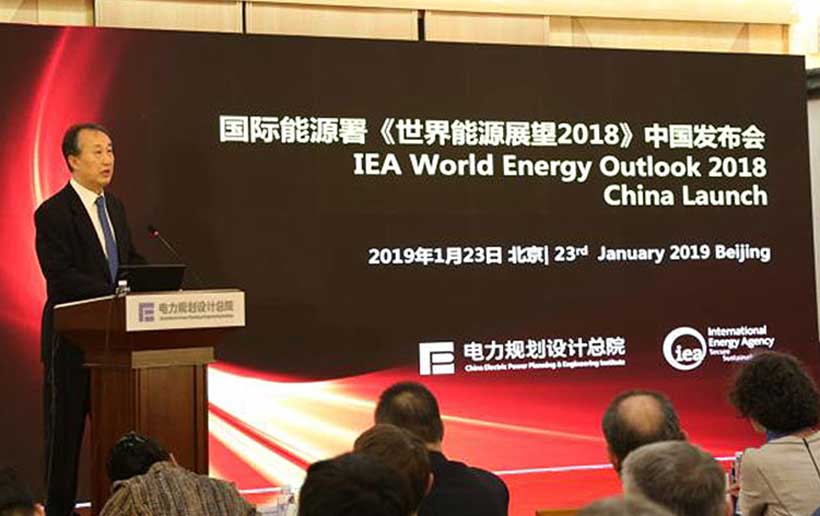 IEA Chief Modeller Laura Cozzi launched the latest World Energy Outlook in Beijing on 23 January. The China launch brought together over 120 officials and experts drawn from government, academia and the power industry to discuss the latest global energy trends, and the outlook for the electricity.
During his opening remarks, Li Ye, Executive Director General of China's National Energy Agency noted the strong IEA-China relationship that has delivered key results across a range of important areas of reform for China including: power market reform, distributed energy, renewables and gas market design.
At the IEA Ministerial meeting in 2015, China became one of the first countries to activate Association status with the Agency. Since then the IEA and China have been working closely together to achieve energy reform in China. In 2017, the IEA and China agreed a Three Year Work programme to boost energy policy analysis, promote clean energy systems, build capacity on energy regulation, and improve exchange of data on renewable energy and other resources.  The launch in Beijing was organised by the China Electricity Power Planning and Engineering Institute, which hosts IEA's China Liaison Office.
The IEA's work with China includes collaboration to draw upon best international practice in carbon emissions trading, and power market reforms that enables renewable energy to make a greater contribution to electricity supply. Work is ongoing with Chinese counterparts as the new Five Year Plan, and longer-term plans, are put in place to accelerate China's clean energy transition.  The IEA will launch its latest work on China's Power System Reform in Beijing on 25 February.
UNIDO to pilot Better Cotton Initiative in Egypt towards sustainable cotton production
The United Nations Industrial Development Organization (UNIDO), under the framework of The Egyptian Cotton Project, launched the Better Cotton Initiative (BCI) pilot in the country to support the Egyptian Cotton branding as part of a renewed drive to increase product sustainability, improve working conditions along the supply chain, and support cotton growers and relevant institutions in paving the way towards the pilot's national upscaling.
"The project's vision is to pilot the BCI standard system in Egypt to advance the cotton industry in a way that cares for the environment and the farmers growing it, through a multi-stakeholder programme jointly coordinated by UNIDO, relevant governmental entities, farmers' cooperatives, cotton and textile associations, and local and international private sector stakeholders," said The Egyptian Cotton Project's spokesperson.
The BCI will  strengthen the competitiveness of the Egyptian textile industry in the global market through an holistic approach to sustainable cotton production which covers all three pillars of sustainability: environmental, social and economic. Farmers will receive trainings and those who meet rigorous levels of sustainable production and employee welfare will be granted the BCI standard.
Funded by the Italian Agency for Development Cooperation, the Egyptian Cotton project is implemented by UNIDO in collaboration with the Ministry of Trade and Industry, the Ministry of Agriculture and Land Reclamation as well as with local and international textile private sector stakeholders. It also leverages the "Cottonforlife" CSR initiative by Filmar Group.
Cohesion Policy after 2020: Preparing the future of EU investments in health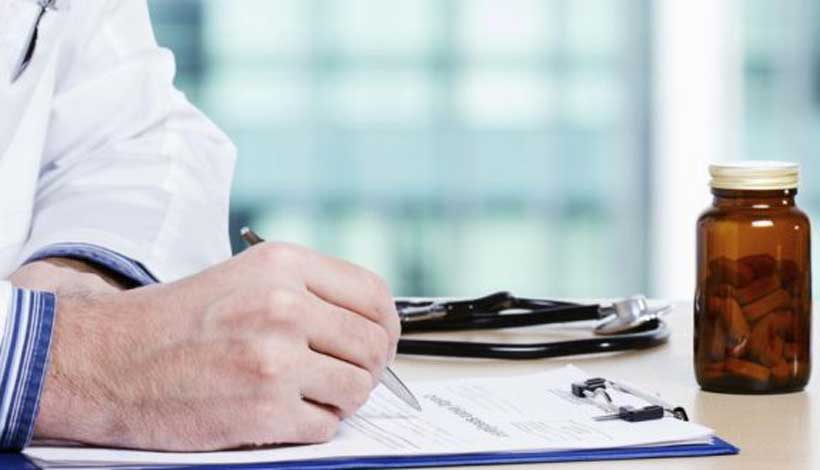 Today, Commissioners Crețu and Andriukaitis have brought together health professionals to kick-start the reflection on future EU investments in health under the 2021-2027 Cohesion Policy programmes.
In the context of the roundtable held today at the Commission with health associations such as European Health Management Association and EuroHealthNet, the Commissioners launched a pilot project to improve cross-border emergency services in the Pyrenees between the border regions of France, Spain and the Principality of Andorra. They also announced that health will be this year's new category for the RegioStars Awards.
Commissioner for Health and Food Safety, Vytenis Andriukaitis, said: "According to the most recent Eurobarometer survey, almost 70% of Europeans want the EU to do more in the area of health. Acting via Cohesion Policy funds offers us the possibility to make a difference on the ground where it is needed and show that the demands expressed by fellow Europeans are not left unheard. I am also delighted that health becomes a new category for the RegioStars. This is yet another demonstration that we must and can implement the principle Health in All Policies as set out in the Treaty."
Commissioner for Regional Policy Corina Creţu said: "Cohesion Policy investments in health, worth over €4 billion of EU funds in the current budget, are true expressions of a Europe that protects. Healthcare is evolving and EU investments have to evolve with it. This is why we organised this discussion with health professionals, so their recommendations can serve as compass in planning EU investments in health over the next decade."
Future EU investments in health
The discussion concluded that health systems are evolving towards more education, health promotion and disease prevention. They are also shifting away from hospital and institution-centred care to community-based care and towards integration of health and social care. With new policy objectives that allow for integrated investments in health, social inclusion and education, the Commission's proposal for the 2021-2027 Cohesion Policy provides the conditions to support these changes.
Evolutions in healthcare require different infrastructure investments, be that in primary and community care facilities or in prevention programmes, integrated care and workforce training. Cohesion Policy can be instrumental in supporting these investments.
Member States and regions need to design long-term investment strategies, encompassing infrastructure, human capital, innovative technologies and new care delivery models. To support these strategies, Cohesion Policy funds can be combined with other EU instruments, such as InvestEU, or with national programmes. The Commission is ready to support Member States and regions to plan these strategies.
Better cross-border emergency services in the Pyrenees
Doctors in border regions cannot attend patients in need of urgent medical attention from across the border. To overcome this situation, the project "When medical emergency systems erase borders" aims to ensure mutual prior recognition of doctors on both sides of the border.
The second phase of the pilot project is now launched and is set to ensure bilateral agreements between the Orders of Doctors of the Spanish and French border regions. As a result, 15 million inhabitants of the Pyrenees will benefit from better emergency services as a result. The project is supported by the European Regional Development Fund and will be completed mid-2019.
The results of this project will serve as an example to possibly replicate in other cross-border regions in the future. The Commission supports tackling obstacles linked to the governance of cross-border issues and, in its legislative proposal for Cohesion Policy 2021-2027, suggests setting aside 15% of any Interreg cross-border cooperation programme to this purpose.
Health: this year's new category for the RegioStars Awards
Every year the RegioStars reward the best and most innovative Cohesion Policy projects in Europe in five thematic categories, including a topic of the year. This year's edition will seek to reward quality health projects, to inspire Member States and regions.
The online application platform is open from today until 9 May 2019. An independent jury will assess the applications and crown the winners during the RegioStars awards ceremony, to take place in Brussels in October 2019.
Background
Healthcare is a major preoccupation for EU citizens. A recent Eurobarometer survey  revealed that healthcare was identified as the main issue facing the regions in the future, with a third of the people polled (34%) considering it the top issue.
Cohesion Policy funds support projects improving access to healthcare and addressing health inequalities, reforming of healthcare systems, developing e-health and digital solutions, as well as research and innovation, health education, healthy ageing, workplace health and safety.
In the 2014-2020 programming period, €8 billion of Cohesion Policy funds, including a €4 billion EU co-financing, has been invested in health. 44.5  million  people  in  the  EU  should  benefit  from  improved  health services over the 2014-2020 period.