Blockchain: Demand, Sales, Competitor and Forecast 2016 – 2021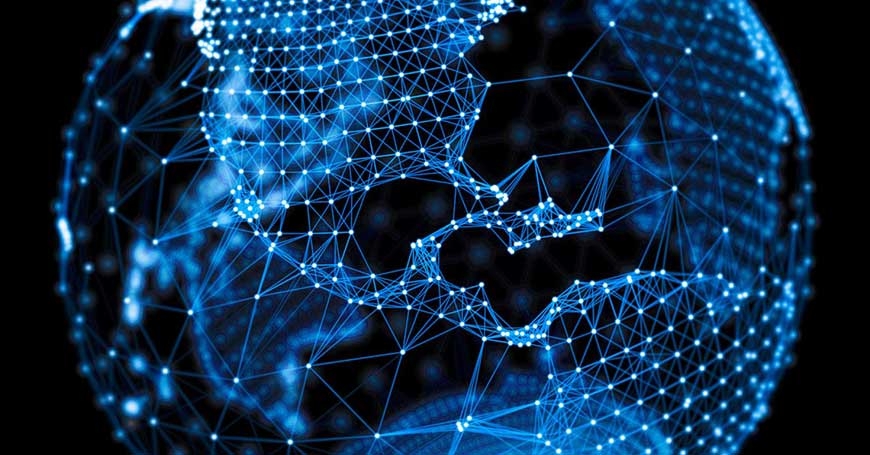 Blockchain is a distributed ledger that is broadly discussed as a technology with huge innovation potential in all areas of financial services. To date, it is largely in the banking arena where blockchain use cases have been identified.
However, blockchain technology also offers potential use cases for insurers, including innovating insurance products and services for growth, increasing effectiveness in fraud detection and pricing, and reducing administrative costs. In these application areas insurers could address some of the main challenges they are facing today – such as limited growth in mature markets, and cost reduction and regulatory pressures. The implementation of blockchain is a long-term project as it largely depends on network/system effects as well as on defining the regulatory conditions. In addition, before initial implementation steps are taken the benefits and limitations of the technology need to be fully addressed and understood. Considering all of this, and with many other financial services investigating its prospects, now is the best time for the insurance sector as a whole to further explore blockchain technology and its potential.
Key Findings
• Blockchain ultimately provides access to secure, decentralized transactions, offering an improved basis for non-repudiation, governance, fraud prevention, financial and personal data, and reporting.
• Insurers see blockchain as an opportunity to integrate the ecosystems of trusted third parties to reduce the costs of their global platforms, improve customer and market reach, and develop new propositions.
• Blockchain provides more scope for insurers to maximize governance through improved data access, third-party controls, and more sophisticated management of the risks associated with their products and services, including resilience services and cyber insurance.
Synopsis
"Blockchain: An Emerging Digital Platform for Insurers" provides an in-depth analysis of blockchain technology and its potential application to the insurance industry. The report discusses how blockchain could revolutionize many of the long-standing systems and processes within general insurance, and how insurers could benefit from the characteristics offered by the tech. The brief also provides an overview of the limitations of blockchain and the challenges insurers are likely to face going forward.
Reasons to Buy
• Gain a detailed insight into the functions of blockchain technology. Discover how blockchain could be applied to general insurance, including the potential benefits and limitations.
• Be informed of the insurers investing in the technology and looking to develop blockchain-centric propositions in the coming years.
Access Report @ https://www.wiseguyreports.com/reports/648406-blockchain-an-emerging-digital-platform-for-insurers
Microplastic pollution is everywhere, but not necessarily a risk to human health
Tiny plastic particles known as microplastics are "everywhere – including in our drinking-water", but they are not necessarily a risk to human health, UN experts said on Thursday.
In its first summary of the latest research into the impact of the tiny plastic pollutants on humans, the World Health Organization (WHO) said that they have been found in marine settings, waste and fresh water, food, the air and drinking-water, both bottled and from a tap.
Frequently, microplastics are defined as less than five millimetres long, according to WHO.
Its report notes that the particles most commonly found in drinking-water are plastic bottle fragments.
"Based on the limited information we have, microplastics in drinking water don't appear to pose a health risk at current levels. But we need to find out more," said Dr Maria Neira, WHO's Director, Department of Public Health, Environment and Social Determinants of Health. "We urgently need to know more about the health impact of microplastics because they are everywhere – including in our drinking-water."
According to WHO's findings, microplastics larger than 150 micrometres (a micrometre is a millionth of a metre) are unlikely to be absorbed in the human body, while the uptake of smaller particles is likely to be limited.
Absorption of microplastic particles "including in the nano-size range may, however, be higher", the WHO report continues, before cautioning that available data in this "emerging area" is extremely limited.
Asked by journalists about how levels of plastic pollutants differ between tap water and bottled water, WHO's Jennifer de France from WHO's Department of Public Health, replied that bottled water "in general did contain higher particle numbers".
Nonetheless, Ms. France also cautioned against jumping to conclusions, owing to the lack of available data.
"In drinking water in general, often the two polymers that were most frequently detected were polyethylene terephthalate (PET) and polypropylene," she said. "Now these polymers – the polyethylene terephthalate – is often used in producing bottled water bottles, and polypropylene, is often used in producing caps. However, there were other polymers detected as well, so more studies are needed to really make a firm conclusion about where the sources are coming from."
While citing the handful of available studies into the absorption of microplastics and nanoplastics in rats and mice, which showed symptoms including inflammation of the liver, WHO's report insists that people are unlikely to be exposed to such high levels of pollutants.
Drinking-water contamination: a million lives lost each year
A much more clearly understood potential threat than microplastics is exposure to drinking-water contaminated by human or animal waste, said Bruce Gordon, from WHO's Department of Public Health, highlighting a problem that affects two billion people and claims one million lives a year.
One way that Governments can tackle this problem is by putting in place better waste-water filtration systems.
The move would reduce microplastic pollution by around 90 per cent, the WHO official explained, before noting that the report had touched on people's wider concerns about how to live more sustainably and waste less.
"Consumers shouldn't be too worried," Mr. Gordon said. "There's many dimensions to this story that are beyond health. What I mean by that is, if you are a concerned citizen worried about plastic pollution and you have access to a well-managed piped supply – a water supply – why not drink from that? Why not reduce pollution. Of course, there are times when you need a water bottle when you're walking around, but please reuse it", he emphasized.
Brazilian stakeholders of UNIDO-GEF project trained on biogas
The United Nations Industrial Development Organization (UNIDO), the Ministry of Science, Technology, Innovations and Communications (MCTIC), and the International Center of Renewable Energy (CIBiogás) trained members and partners of the Steering Committee of its GEF Biogas project on the biogas value chain in Brazil – a renewable source of energy produced from the decomposition of organic waste generated by various enterprises, such as farms and restaurants.
"The potential use of biogas arises from the need to pursue sustainability in agribusiness; at the same time, it represents an opportunity for local economic development", said UNIDO Project Management Specialist Bruno Neves. "Organic waste generated by the Brazilian agricultural production can result in economic, social and environmental gains as the benefits of biogas production can both be internalized by producers and be made available in the form of thermal energy, fuel and electricity".
Representatives from the Ministry of Agriculture, Livestock and Supply (MAPA); the Ministry of Environment (MMA); the Ministry of Mines and Energy (MME); the Ministry of Planning, Development and Management (MP); the Brazilian Micro and Small Business Support Service (SEBRAE); the Energy Research Company (EPE); the Brazilian Cooperation Agency (ABC); the National Agency of Petroleum, Natural Gas and Biofuels (ANP); Itaipu Binacional and the German cooperation agency (GIZ) participated in the training.
"The main objective of the training was to raise the awareness of ministries and important institutional agents about the need to make rules around renewable energy generation more flexible", said CIBiogas CEO Rodrigo Regis. "Today, Brazil is very dependent on diesel and we have a growing demand for energy, which biogas can partly supply in a decentralized way, and can develop a new economy for the country, thereby generating jobs, income, development and progress".
The training included a visit to the Itaipu hydroelectric dam and to a demonstration unit supported by CIBiogas: with a breeding of five thousand pigs, the farm is capable of generating 770 cubic meters of biogas per day, resulting in savings of over US$1,000 per month in energy costs.
"The development of biogas is one of MCTIC's strategic priorities", said Rafael Menezes, Coordinator of Innovation at the Ministry's Secretariat for Entrepreneurship and Innovation. "The Brazilian potential for biogas and biomethane production is underexplored; we have to create public policies and a favorable environment so that we can increasingly tap into this potential".
The GEF Biogas project "Biogas Applications in Brazilian Agroindustry" foresees local and federal actions to stimulate the sustainable integration of biogas in the national production chain. It is financed by the Global Environment Facility (GEF) and aims to expand the production of renewable energy and strengthen national technology supply chains in the sector.
The workplace equality challenge
This year's G7 French presidency has chosen the theme for the Biarritz Summit well. 'Combating inequality' is indeed one of the key challenges of our time.

The theme of combating inequality strongly aligns with the International Labour Organization's mandate for social justice, as articulated most recently by our Centenary Declaration for the Future of Work adopted by the International Labour Conference in June 2019 . The G7 presidency's intent for the Biarritz Summit to reaffirm the G7 members' commitment to respond to global challenges through collective action further provides important support for the declaration's call for stronger multilateralism to confront the issues facing the world of work.

The G7's labour and employment track, known this year as the G7 Social, furthered the overarching theme of France's presidency by concentrating on four goals: further integrating international labour standards into the multilateral system, supporting access to universal social protection systems, supporting individuals through digital transformation and its impact on the future of work, and promoting occupational equality between women and men. Because these themes are integral to the Decent Work Agenda, they provided the ILO with an opportunity to engage deeply with G7 members, not only by providing technical inputs on each of them but also by participating during the discussions.

In the context of the G7 Social's focus on the rapid changes in the world of work, France highlighted the importance of the ILO's centenary by welcoming Work for a brighter future, the report of the ILO's Global Commission on the Future of Work. It also emphasised the critical role played by the ILO in the multilateral debate on economic and social policy, and the importance of the ILO's groundbreaking new international standard on violence and harassment in the world of work.

The communiqué adopted by labour and employment ministers when they met in Paris on 6–7 June 2019 reflects the work of the G7 Social through an ambitious set of goals:
A call to action to reduce inequalities in a global world, including a multilateral dialogue and coordination for the reduction of inequalities and a commitment to promoting responsible business conduct in global supply chains;
Commitments in favour of universal access to social protection in the changing world of work;
Commitments to empower individuals for the future of work; and,
Commitments to ensure gender equality in the world of work.
The ministers' communiqué and the ILO's Centenary Declaration have many strong points of convergence that reveal key areas of focus for the future of work.
The economic and social link
Both instruments stress the need to strengthen multilateralism. The G7 communiqué emphasises the inseparability of economic and social policies to reduce inequalities. This finds its counterpart in the Centenary Declaration's recognition of the "strong, complex and crucial links between social, trade, financial, economic and environmental policies", which leads to a call for the ILO to play a stronger role in broad policy dialogues among multilateral institutions. The communiqué and the accompanying G7 Social Tripartite Declaration reaffirm and implement the G7 members' commitment to social dialogue as the means of shaping the future of work we want.

Similarly, just as the G7 communiqué stresses that social protection, in line with ILO Recommendation 202 on Social Protection Floors , "is instrumental in shaping the future of work", the Centenary Declaration calls on the ILO to "develop and enhance social protection systems, which are adequate, sustainable and adapted to developments in the world of work". Both instruments draw from the Report of the Global Commission, which underscores the importance of social protection systems to support people through the increasingly complex transitions they will need to navigate the changing world of work in order to realise their capabilities.

The G7 communiqué's call for empowering individuals hinges on the need to "adapt labour market support and institutions to provide decent working conditions for all platform workers" and "underline[s] the importance of harnessing the potential of current changes to create high-quality jobs for all". Addressing new business models and diverse forms of work arrangements, the Declaration, for its part, directs the ILO's efforts to "[harness] … technological progress and productivity growth" to ensure decent work and "a just sharing of the benefits for all". Both documents draw on prior work of the ILO to call for a transformative agenda for gender equality through a broad range of policies, including by closing persistent gender gaps in pay and participation in the labour market. Both instruments recognise the persistent challenges of informality.

As the ILO begins our second century, we are preparing our next programme and budget to respond to the key priority areas identified in the Centenary Declaration. We look to the G7 summit to provide an important boost for the ILO's efforts to bring that about, and by so doing to provide our own contribution to the G7 priority of combating inequality.