Patna-Indore Express train accident in India: Over 115 killed and over 200 injured
Over 115 passengers were killed and more than 200 injured, nearly half of them grievously, in the worst train accident in recent years when 14 coaches of the Indore-Patna Express derailed in Kanpur rural area in the wee hours on Sunday due to suspected rail fracture.
The disaster took place just a little after 0300 hrs when the passengers were jolted out of their sleep as the Patna-bound train jumped the tracks, badly damaging four ordinary sleeper coaches in which hundreds were trapped. Of the four coaches, the S1 and S2 had telescoped into each other and most of the casualties were feared to have been in these two compartments. S3 and S4 coaches also suffered severe damage while an AC III tier coach was also affected but casualties in it were not heavy. As railway personnel assisted by those of army, NDRF and state police carried out the search and rescue operation, the number of casualties kept on increasing by the hour.
The incident took place at 3 AM near Pukhrayan, about 100 kms from Kanpur. Most of the passengers were jolted out of their sleep to find themselves among mangled remains of the bogies.
By evening, 110 bodies were recovered and taken to Mati mortuary in Kanpur rural. The death toll is over 115, UP DGP Javeed Ahmad said. Among the dead, 43 have been identified, of which 20 are from Uttar Pradesh, 15 from Madhya Pradesh and six from Bihar and one each from Maharashtra and Gujarat. Post mortem of 27 identified bodies has been done and they were being handed over to the families. Ambulance facilities were also being provided to the families of the victims to transport the bodies, officials said. "Over 150 injured people have been rushed to nearby hospitals in the area. All hospitals have been asked to be alert. More than 30 ambulances have been pressed into service," they said.
Officials said that prima facie the cause of the accident could be due to track fracture. Minister of State for Railways Manoj Sinha told reporters at the spot that it seems the cause of the accident is rail fracture. Member (Engineering) of the Railway Board will find out the cause of the mishap and action will be taken against those responsible, he said. With several passengers feared trapped, rescue personnel employed cold cutters to break open the compartments as gas cutters produced excessive heat and suffocation hampering their efforts.
A number of trapped passengers were rescued. Teams of army doctors, railway officials and personnel of NDRF, state PAC and other policemen were involved in carrying out rescue and relief operation. The Chief Minister instructed the DGP to personally monitor the relief operations and deploy traffic police along the route of the mishap site to ensure green corridor for ambulances to reach hospitals quickly.
More ambulances/roadways buses have been rushed to the spot for speedy relief operations, the CM said. DG Health and ADG (Law and Order) also rushed to the accident spot to monitor the relief operations. Buses were pressed into service to help passengers complete their journey, Kumar said.
A team of Army doctors and rescue officials have arrived at the spot. 250 police officials are also involved in carrying out the rescue and relief operations. Five NDRF teams were deployed to rescue passengers trapped in the mangled bogies of the train even as the Home Minister gave instructions to the force's chief, R K Pachnanda. Prabhu has ordered a probe into the train tragedy and announced an ex-gratia of Rs 3.5 lakh for the families of those killed and Rs 50,000 for those grievously injured.
North Central Railway General Manager Arun Srivastava said traffic on Kanpur-Jhansi section will be opened in 36 hours. NDRF Director General RK Pachnanda told PTI that a total of five teams of the special rescue force, comprising 45 personnel each, were pressed into action at the accident site. "The rescue teams are deploying cutters and hydraulic equipment to ensure that all the trapped passengers are evacuated safely from the rail bogies," the DG, who reached the accident site, said. "As the victims are trapped inside the bogies, due care and diligence is being taken into consideration," he said. NDRF responders were making all possible efforts to rescue the trapped victims with the help of multi-types of latest disaster management gadgets and tools. NDRF rescued at least 53 passengers including 16 badly trapped from the bogies. Among them were two children. Some additional teams are also put on standby and shall be mobilized as per demand," the force said in a statement.
Prime Minister Narendra Modi condoled the loss of lives in the train tragedy. He said Railway Minister Suresh Prabhu is personally monitoring the situation and announced an ex-gratia of Rs 2 lakh for the next of kin of those killed and Rs 50,000 for those seriously injured in the mishap from the Prime Minister's National Relief Fund. Modi observed two-minute silence to condole the loss of lives at the Rail Vikas Shivir at Surajkund on the outskirts of the national capital asking the railways to work toward achieving the zero accident target to make train journeys safe. Home Minister Rajnath Singh also expressed deep pain over the loss of lives. He said there will be an inquiry into the incident to find out the detail cause of it. Railways Minister Suresh Prabhu has ordered a probe into the train tragedy and announced ex-gratia for the families of the victims. Rs 3.5 lakh exgratia will be given for the families of those killed in the derailment and Rs 50,000 for those grievously injured, Prabhu said the Commissioner of Railway Safety will probe the reasons behind the derailment. "All rescue and relief work is on to deal with the unfortunate accident. All medical and other help rushed. Inquiry ordered. Situation monitored closely," Prabhu said.
President Pranab Mukherjee, and Congress chief Sonia Gandhi led the nation in condoling the train tragedy in UP's Kanpur Dehat. Sonia asked the local Congress unit to assist in the relief and rescue operations along with the authorities. Uttar Pradesh Chief Minister Akhilesh Yadav said an ex-gratia of Rs 5 lakh will be paid to next of kin of the deceased."I am sad to learn about the accident in which many have lost their lives and a number of persons are injured. I am sure that the state government is providing all possible assistance to the bereaved families as well as medical aid to the injured," Mukherjee said in a message to Uttar Pradesh Governor Ram Naik.
Bihar Chief Minister Nitish Kumar cancelled a function to release a report card of his government on completion of one year in office and expressed grief over the mishap. Lok Sabha Speaker Sumitra Mahajan, West Bengal Chief Minister Mamata Banerjee expressed condolence to the bereaved families.
The railways have given helpline numbers for anyone seeking information about their people lost life or badly injured, etc.
Speaking on the occasion of launch of "US-India State and Urban Initiative" by Center for Strategic and International Studies (CSIS), a top American think-tank, Biswal stressed on building state to state relationships. "India is the best place in the world to invest in renewable energy. But the regulatory environment and all the issues related to financing will have to be resolved for that to happen," he asserted.
Former Railway Minister Lalu Prasad Yadav criticised the working of Modi government by saying that instead of ensuring safety of passengers, they wasted "Rs 1 Lacs Cr in headline grabbing but loss making bullet trains." For last 30 months, I have written many letters to PM requesting him to accord priority to safety & core operating performance of Railways. Rather than investing 1 Lacs Cr. in headline grabbing but loss making bullet trains, first, Modi Govt must look after Safety & Security measures. During my tenure all arrears of replacement were fully liquidated & adequate provisions were made based on actual requirements rather than residual basis".
This tragedy has occurred soon after the bad news for India arrived about the shock defeat of Hillary Clinton. Meanwhile, a top Indian born American official Nisha Desai Biswal has said Indo-US ties are so broad and dynamic that pulling back on any aspect will not be in the interest of anyone, while observing that the next administration may want to add their own new areas of focus in the bilateral relationship. "India-US relations will have to move beyond government to government. India-US relations are global, but they should also be local," Assistant Secretary of State for South and Central Asia Biswal told a Washington audience.
No pathway to reach the Paris Agreement's 1.5˚C goal without the G20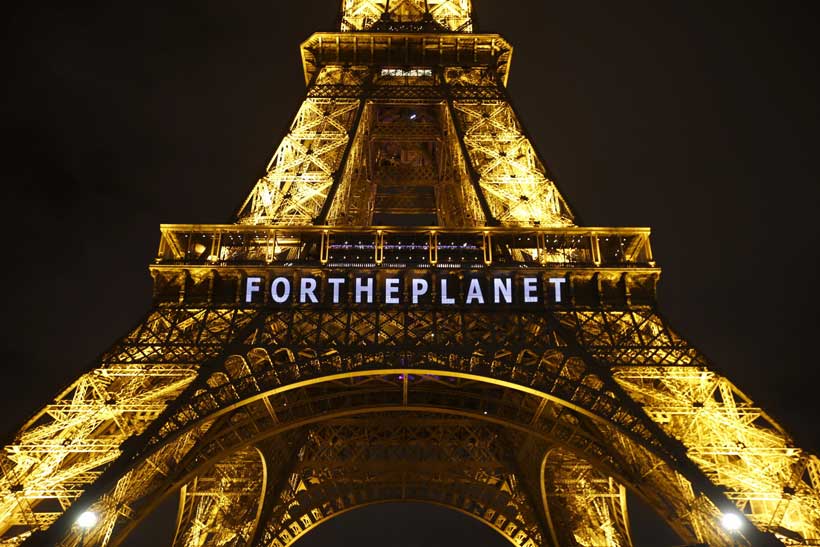 "The world urgently needs a clear and unambiguous commitment to the 1.5 degree goal of the Paris Agreement from all G20 nations", António Guterres said on Sunday after the Group failed to agree on the wording of key climate change commitments during their recent Ministerial Meeting on Environment, Climate and Energy.
"There is no pathway to this goal without the leadership of the G20. This signal is desperately needed by the billions of people already on the frontlines of the climate crisis and by markets, investors and industry who require certainty that a net zero climate resilient future is inevitable", the Secretary General urged in a statement.
The UN chief reminded that science indicates that to meet that 'ambitious, yet achievable goal', the world must achieve carbon neutrality before 2050 and cut dangerous greenhouse gas emissions by 45 % by 2030 from 2010 levels. "But we are way off track", he warned.
The world needs the G20 to deliver
With less than 100 days left before the 2021 United Nations Climate Conference COP 26, a pivotal meeting that will be held in Glasgow at the end of October, António Guterres urged all G20 and other leaders to commit to net zero by mid-century, present more ambitious 2030 national climate plans and deliver on concrete policies and actions aligned with a net zero future.
These include no new coal after 2021, phasing out fossil fuel subsidies and agreeing to a minimum international carbon pricing floor as proposed by the International Monetary Fund (IMF).
"The G7 and other developed countries must also deliver on a credible solidarity package of support for developing countries including meeting the US$100 billion goal, increasing adaptation and resilience support to at least 50% of total climate finance and getting public and multilateral development banks to significantly align their climate portfolios to meet the needs of developing countries", he highlighted.
The UN Chief informed that he intends to use the opportunity of the upcoming UN General Assembly high-level session to bring leaders together to reach a political understanding on these critical elements of the 'package' needed for Glasgow.
A setback for Glasgow
The G20 ministers, which met in Naples, Italy on July 23-25, couldn't agree to a common language on two disputed issues related to phasing out coal and the 1.5-degree goal, which now will have to be discussed at the G20 summit in Rome in October, just one day before the COP 26 starts.
Economic Recovery Plans Essential to Delivering Inclusive and Green Growth
EU member states must ensure careful and efficient implementation of economic recovery plans that support inclusion and growth to bounce back from the worst impacts of the COVID-19 pandemic, says a new World Bank report.
The World Bank's latest EU Regular Economic Report – entitledInclusive Growth at a Crossroads – finds that the unprecedented and exceptional policy response of governments and EU institutions has cushioned the worst impacts on employment and income. However, the pandemic has exposed and exacerbated deep-seated inequalities, halting progress in multiple areas including gender equality and income convergence across the EU member states. A further three to five million people in the EU today are estimated to be 'at risk of poverty,' based on national thresholds benchmarked before the crisis.
The report highlights that effective recovery programs can reinforce progress on the green and digital transitions underway across the region. With the crisis continuing to unfold, government support schemes and the rollout of vaccines in a timely manner will remain essential to bolstering the resilience of firms, workers, and households. Given the longevity of the crisis and the impact on the most vulnerable, many governments have opted to extend the duration of support throughout 2021.
"A green, digital and inclusive transition is possible if economic policy is increasingly geared towards reforms and investment in education, health and sustainable infrastructure," said Gallina A. Vincelette, Director for the European Union Countries at the World Bank.
With an output contraction of 6.1 percent in 2020, the COVID-19 pandemic has triggered the sharpest peacetime recession in the EU. Governments will need to ensure targeted and active labor market policies are in place to support an inclusive recovery. The report highlights that special attention should be given to already vulnerable workers such as youth, the self-employed, and those in informal employment. These groups are more likely to face employment adjustments during the crisis and may face longer spells of unemployment or periods outside the labor force.
Women have been disproportionately impacted by work disruptions during the pandemic, particularly in the sectors facing the worst effects of the crisis. This was also highlighted in the 2020 Regular Economic Report produced by the World Bank, which found that at least one in five women will face difficulty returning to work compared to one in ten men. It has been harder for women to resume work due to the sectors and occupations that they are working in and because of the additional care burdens that have fallen disproportionately on their shoulders – a manifestation of increasing inequities in home environments.
"As recovery takes hold, it will be important for carefully targeted and coordinated policy support to continue to mitigate the impact of the crisis, with measures increasingly targeted towards vulnerable households and viable firms. Policy makers will also need to strike a balance between helping those that need it most, while enhancing the productivity of the economy and keeping debt at manageable levels," added Vincelette.
World Bank's Regional Action in Europe and Central Asia
To date, the World Bank has committed more than $1.7 billion to help emerging economies in Europe and Central Asia mitigate the impacts of COVID-19. Since April 2020, around $866 million has been approved through new emergency response (MPA/Vaccines) projects. In addition, up to $904 million is being reallocated, used, or made available from existing projects and lending, including additional financing, to help countries with their COVID-19 response.
The World Bank's Global Economic Prospects suggests that growth will be strong but uneven in 2021. The global economy is set to expand 5.6 percent—its strongest post-recession pace in 80 years. The recovery largely reflects sharp rebounds in some major economies.
COVAX and World Bank to Accelerate Vaccine Access for Developing Countries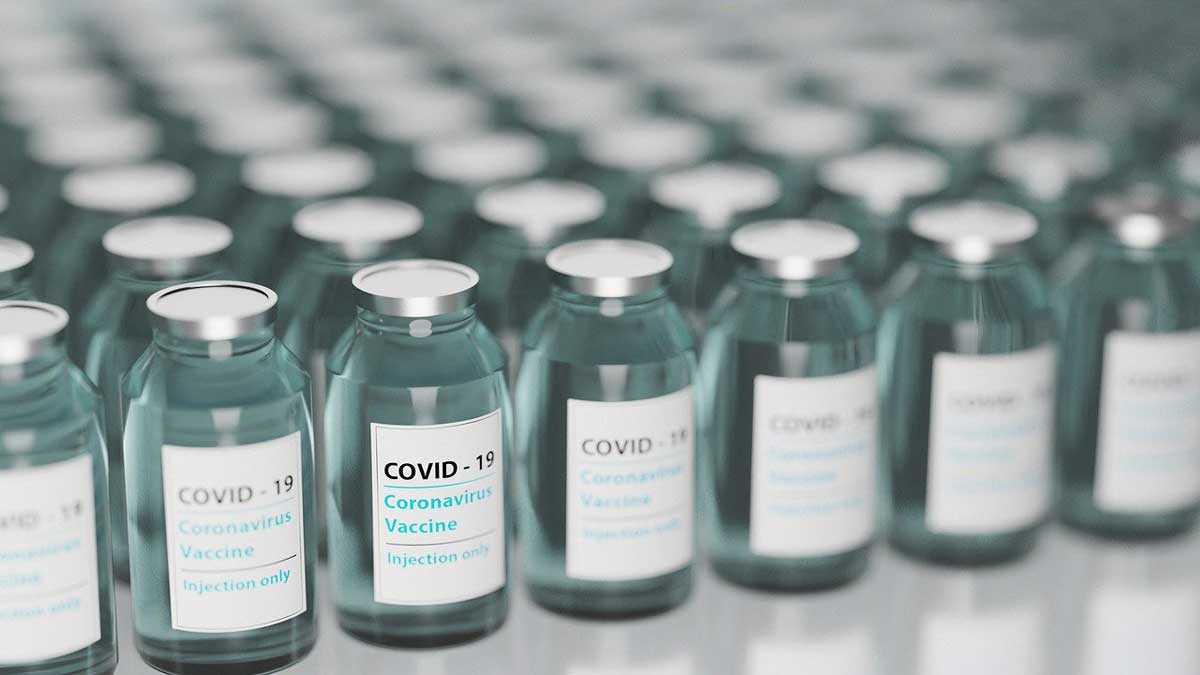 COVAX and the World Bank will accelerate COVID-19 vaccine supply for developing countries through a new financing mechanism that builds on Gavi's newly designed AMC cost-sharing arrangement. This allows AMC countries to purchase doses beyond the fully donor-subsidized doses they are already receiving from COVAX.
COVAX will now be able to make advance purchases from vaccine manufacturers based on aggregated demand across countries, using financing from the World Bank and other multilateral development banks. Participating developing countries will have greater visibility of available vaccines, quantities available, and future delivery schedules, enabling them to secure doses earlier, and prepare and implement vaccination plans more effectively.
"This important and timely financing mechanism, made possible now by the World Bank and Gavi teaming up on the AMC cost-sharing arrangement, will allow COVAX to unlock additional doses for low- and middle-income countries," said Dr. Seth Berkley, CEO, Gavi, the Vaccine Alliance. "As we move beyond initial targets and work to support countries' efforts to protect increasingly large portions of their populations, World Bank financing will help us advance further towards our goal of bringing COVID-19 under control."
The scalable mechanism brings together COVAX's ability to negotiate advance purchase agreements with vaccine manufacturers with the World Bank's ability to provide predictable financing to countries for vaccine purchase, deployment and broader health systems investments. The new mechanism will mitigate risks and uncertainties in country demand and financing ability.
"Accessing vaccines remains the single greatest challenge that developing countries face in protecting their people from the health, social, and economic impacts of the COVID-19 pandemic," said World Bank Group President David Malpass. "This mechanism will enable new supplies and allow countries to speed up the purchase of vaccines. It will also provide transparency about vaccine availability, prices, and delivery schedules. This is crucial information as governments implement their vaccination plans."
Countries with approved World Bank vaccine projects that confirm the purchase of additional doses through COVAX will agree with COVAX on the number of doses of a specific vaccine as well as related windows of delivery. On receiving a request from the country, the World Bank will provide COVAX a payment confirmation, allowing COVAX to make advance purchases of large amounts of vaccine doses with manufacturers at competitive prices.
Under the cost-sharing arrangement for AMC countries (92 low- and middle-income countries), COVAX plans to make available up to 430 million additional doses, or enough to fully vaccinate 250 million people, for delivery between late 2021 and mid-2022. There will be several supply offerings where countries will have the opportunity to select and commit to procuring specific vaccines that align with their preferences.
COVAX is co-led by the Coalition for Epidemic Preparedness Innovations (CEPI), Gavi, the Vaccine Alliance and the World Health Organization (WHO). The World Bank and COVAX will work in partnership with UNICEF and the PAHO Revolving Fund as key implementing partners to ensure safe vaccine delivery and supply of materials such as syringes, safety boxes and other items essential for vaccination campaigns.