Patna-Indore Express train accident in India: Over 115 killed and over 200 injured
Over 115 passengers were killed and more than 200 injured, nearly half of them grievously, in the worst train accident in recent years when 14 coaches of the Indore-Patna Express derailed in Kanpur rural area in the wee hours on Sunday due to suspected rail fracture.
The disaster took place just a little after 0300 hrs when the passengers were jolted out of their sleep as the Patna-bound train jumped the tracks, badly damaging four ordinary sleeper coaches in which hundreds were trapped. Of the four coaches, the S1 and S2 had telescoped into each other and most of the casualties were feared to have been in these two compartments. S3 and S4 coaches also suffered severe damage while an AC III tier coach was also affected but casualties in it were not heavy. As railway personnel assisted by those of army, NDRF and state police carried out the search and rescue operation, the number of casualties kept on increasing by the hour.
The incident took place at 3 AM near Pukhrayan, about 100 kms from Kanpur. Most of the passengers were jolted out of their sleep to find themselves among mangled remains of the bogies.
By evening, 110 bodies were recovered and taken to Mati mortuary in Kanpur rural. The death toll is over 115, UP DGP Javeed Ahmad said. Among the dead, 43 have been identified, of which 20 are from Uttar Pradesh, 15 from Madhya Pradesh and six from Bihar and one each from Maharashtra and Gujarat. Post mortem of 27 identified bodies has been done and they were being handed over to the families. Ambulance facilities were also being provided to the families of the victims to transport the bodies, officials said. "Over 150 injured people have been rushed to nearby hospitals in the area. All hospitals have been asked to be alert. More than 30 ambulances have been pressed into service," they said.
Officials said that prima facie the cause of the accident could be due to track fracture. Minister of State for Railways Manoj Sinha told reporters at the spot that it seems the cause of the accident is rail fracture. Member (Engineering) of the Railway Board will find out the cause of the mishap and action will be taken against those responsible, he said. With several passengers feared trapped, rescue personnel employed cold cutters to break open the compartments as gas cutters produced excessive heat and suffocation hampering their efforts.
A number of trapped passengers were rescued. Teams of army doctors, railway officials and personnel of NDRF, state PAC and other policemen were involved in carrying out rescue and relief operation. The Chief Minister instructed the DGP to personally monitor the relief operations and deploy traffic police along the route of the mishap site to ensure green corridor for ambulances to reach hospitals quickly.
More ambulances/roadways buses have been rushed to the spot for speedy relief operations, the CM said. DG Health and ADG (Law and Order) also rushed to the accident spot to monitor the relief operations. Buses were pressed into service to help passengers complete their journey, Kumar said.
A team of Army doctors and rescue officials have arrived at the spot. 250 police officials are also involved in carrying out the rescue and relief operations. Five NDRF teams were deployed to rescue passengers trapped in the mangled bogies of the train even as the Home Minister gave instructions to the force's chief, R K Pachnanda. Prabhu has ordered a probe into the train tragedy and announced an ex-gratia of Rs 3.5 lakh for the families of those killed and Rs 50,000 for those grievously injured.
North Central Railway General Manager Arun Srivastava said traffic on Kanpur-Jhansi section will be opened in 36 hours. NDRF Director General RK Pachnanda told PTI that a total of five teams of the special rescue force, comprising 45 personnel each, were pressed into action at the accident site. "The rescue teams are deploying cutters and hydraulic equipment to ensure that all the trapped passengers are evacuated safely from the rail bogies," the DG, who reached the accident site, said. "As the victims are trapped inside the bogies, due care and diligence is being taken into consideration," he said. NDRF responders were making all possible efforts to rescue the trapped victims with the help of multi-types of latest disaster management gadgets and tools. NDRF rescued at least 53 passengers including 16 badly trapped from the bogies. Among them were two children. Some additional teams are also put on standby and shall be mobilized as per demand," the force said in a statement.
Prime Minister Narendra Modi condoled the loss of lives in the train tragedy. He said Railway Minister Suresh Prabhu is personally monitoring the situation and announced an ex-gratia of Rs 2 lakh for the next of kin of those killed and Rs 50,000 for those seriously injured in the mishap from the Prime Minister's National Relief Fund. Modi observed two-minute silence to condole the loss of lives at the Rail Vikas Shivir at Surajkund on the outskirts of the national capital asking the railways to work toward achieving the zero accident target to make train journeys safe. Home Minister Rajnath Singh also expressed deep pain over the loss of lives. He said there will be an inquiry into the incident to find out the detail cause of it. Railways Minister Suresh Prabhu has ordered a probe into the train tragedy and announced ex-gratia for the families of the victims. Rs 3.5 lakh exgratia will be given for the families of those killed in the derailment and Rs 50,000 for those grievously injured, Prabhu said the Commissioner of Railway Safety will probe the reasons behind the derailment. "All rescue and relief work is on to deal with the unfortunate accident. All medical and other help rushed. Inquiry ordered. Situation monitored closely," Prabhu said.
President Pranab Mukherjee, and Congress chief Sonia Gandhi led the nation in condoling the train tragedy in UP's Kanpur Dehat. Sonia asked the local Congress unit to assist in the relief and rescue operations along with the authorities. Uttar Pradesh Chief Minister Akhilesh Yadav said an ex-gratia of Rs 5 lakh will be paid to next of kin of the deceased."I am sad to learn about the accident in which many have lost their lives and a number of persons are injured. I am sure that the state government is providing all possible assistance to the bereaved families as well as medical aid to the injured," Mukherjee said in a message to Uttar Pradesh Governor Ram Naik.
Bihar Chief Minister Nitish Kumar cancelled a function to release a report card of his government on completion of one year in office and expressed grief over the mishap. Lok Sabha Speaker Sumitra Mahajan, West Bengal Chief Minister Mamata Banerjee expressed condolence to the bereaved families.
The railways have given helpline numbers for anyone seeking information about their people lost life or badly injured, etc.
Speaking on the occasion of launch of "US-India State and Urban Initiative" by Center for Strategic and International Studies (CSIS), a top American think-tank, Biswal stressed on building state to state relationships. "India is the best place in the world to invest in renewable energy. But the regulatory environment and all the issues related to financing will have to be resolved for that to happen," he asserted.
Former Railway Minister Lalu Prasad Yadav criticised the working of Modi government by saying that instead of ensuring safety of passengers, they wasted "Rs 1 Lacs Cr in headline grabbing but loss making bullet trains." For last 30 months, I have written many letters to PM requesting him to accord priority to safety & core operating performance of Railways. Rather than investing 1 Lacs Cr. in headline grabbing but loss making bullet trains, first, Modi Govt must look after Safety & Security measures. During my tenure all arrears of replacement were fully liquidated & adequate provisions were made based on actual requirements rather than residual basis".
This tragedy has occurred soon after the bad news for India arrived about the shock defeat of Hillary Clinton. Meanwhile, a top Indian born American official Nisha Desai Biswal has said Indo-US ties are so broad and dynamic that pulling back on any aspect will not be in the interest of anyone, while observing that the next administration may want to add their own new areas of focus in the bilateral relationship. "India-US relations will have to move beyond government to government. India-US relations are global, but they should also be local," Assistant Secretary of State for South and Central Asia Biswal told a Washington audience.
Commission sets new plan to support green and digital transition and EU recovery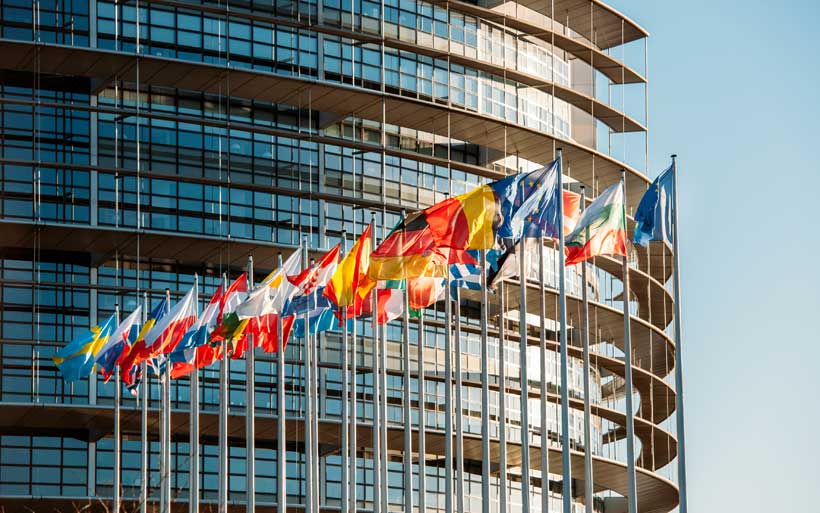 Today, the European Commission adopted a Communication on a new European Research Area for Research and Innovation. Based on excellence, competitive, open and talent-driven, the new European Research Area will improve Europe's research and innovation landscape, accelerate the EU's transition towards climate neutrality and digital leadership, support its recovery from the societal and economic impact of the coronavirus crisis, and strengthen its resilience against future crises.
The Commission set out strategic objectives and actions to be implemented in close cooperation with the Member States, in order to prioritise investments and reforms in research and innovation, improve access to excellence for researchers across the EU and enable research results to reach the market and the real economy. Additionally, the Communication will further promote researchers' mobility, skills and career development opportunities within the EU, gender equality, as well as better access to publicly funded peer-reviewed science.
Executive Vice-President for A Europe Fit for the Digital Age, Margrethe Vestager, said: "The EU is already leading innovation through its research and scientific excellence. We want to build on that and step up our efforts towards achieving breakthrough market-driven innovations that will contribute to a green digital Europe and will boost growth, job creation and our competiveness in the global scene. Today we are setting a new ambition for a European Research Area to facilitate cooperation and contribute to a more competitive European industry."
Mariya Gabriel, Commissioner for Innovation, Research, Culture, Education and Youth, said: "We live in times when scientific activities require faster and effective collaborations. We need to strengthen the European Research Area. An area embracing all of Europe, because knowledge has no territorial boundaries, because scientific knowledge grows with collaborations, because knowledge is trusted if there is open scrutiny of its quality. It has also more chances to achieve peaks of excellence and support an innovative and risk taking industry to shape a resilient, green and digital future."
Launched in 2000, the European Research Area has made major achievements over the past years – yet, today's context prompts us to rethink how to strengthen its role, better define and implement its key objectives, as well as make it more attractive as a common space for creating valuable research and innovation. Moreover, Europe is currently facing significant societal, ecological and economic challenges that are aggravated by the coronavirus crisis. Research and innovation is therefore crucial in addressing these challenges, delivering on Europe's recovery and speeding up the twin green and digital transitions.
Objectives of the new European Research Area
Building on Europe's innovation leadership and scientific excellence, the new European Research Area aims to incentivise better coordination and cooperation among the EU, its Member States and the private sector; lead to more investments in research and innovation; strengthen mobility of researchers, their expertise, and the flow of knowledge;
The Communication defines four strategic objectives:
Prioritise investments and reforms in research and innovation towards the green and digital transition, to support Europe's recovery and increase competitiveness.
EU support towards research and innovation is foreseen through various programmes, such as the Horizon Europe, the Cohesion policy, and the Next Generation EU. To bring about the required positive change and ensure quality of results, EU support must be complemented by investments from Member States and the private sector. The Communication reaffirms the target of 3% of GDP to be invested on EU research and innovation and prompts further cooperation among Member states, and alignment of national efforts, by setting a target of 5% of national public funding to joint research and development programmes and European partnerships, by 2030.
The principle of excellence, which entails that the best researchers with the best ideas can obtain funding, remains the cornerstone for all investments under the European Research area.
Improve access to excellent facilities and infrastructures for researchers across the EU.
Member States' research and innovation investment remains uneven, which translates into gaps in scientific excellence and innovation output that need to be bridged. The EU already supports lagging countries, including with tailor-made support on the ground, and Horizon Europe will further ensure so, through enhanced collaborations with more experienced counterparts, in order to improve access to excellence. The Commission proposes that Member States, lagging behind the EU average research and innovation investment over GDP, direct their efforts to increase their investments by 50% in the next 5 years.
To this end, mobility opportunities for researchers to access excellence and expand their experience will be created through dedicated training and mobility schemes between industry and academia. In order to reflect the progress towards research based on excellence, Member States lagging behind the EU average on highly cited publications should reduce the gap to the EU average by at least one third in the next 5 years.
Transfer results to the economy to boost business investments and market uptake of research output, as well as foster EU competitiveness and leadership in the global technological setting.
In view of speeding up the transfer of research results into the real economy and supporting the implementation of the new Industrial Strategy, the Commission will encourage and guide the development of common technology plans with industry that will allow crowding in more private investments in key international projects. This will foster the development of competitive technologies in key strategic areas, while securing a stronger European presence in the global scene.
In parallel, following a detailed monitoring exercise, the Commission will explore the possibility of developing a networking framework that will build on existing entities and capacities, such as centres of excellence or Digital Innovation Hubs, to facilitate collaboration and exchange of best practices by 2022. Still in this two-year framework, the Commission will update and develop guiding principles, which will ensure that innovation can be valorised and rewarded, as well as a code of practice for the smart use of intellectual property, to ensure access to effective and affordable intellectual property protection.
Strengthen mobility of researchers and free flow of knowledge and technology, through greater cooperation among Member States, to ensure that everyone benefits from research and its results.
The EU will aim to improve career development opportunities to attract and retain the best researchers in Europe as well as incentivise researchers to pursue a career outside academia. To this end, it will also deliver, by the end of 2024, in partnership with Member States and research organisations, a toolbox of support for researchers' careers. The toolbox will consist of the following elements: a Researchers Competence Framework to identify key skills and mismatches; a mobility scheme to support exchange and mobility of researchers across industry and academia; targeted training and professional development opportunities under Horizon Europe; and, a one-stop shop portal for people to more easily find information and manage their learning and careers.
The EU will work towards accomplishing the above strategic objectives, in close cooperation with the Member States, through 14 actions that are linked to each other and will be instrumental in realising the European Research Area. Furthermore, the Commission will drive a European Forum for Transition, a strategic discussion forum with Member States that will support them in the coherent implementation of these four objectives. The Commission will also propose, by the first half of 2021, that Member States adopt a Pact for Research and Innovation in Europe, which will reinforce their commitment to shared policies and principles and indicate the areas where they will jointly develop priority actions.
As part of its initiatives to support the recovery and build a green and digital Europe, the Commission, in addition to the new European Research Area, adopted today a new Digital Education Action Plan, to adapt education and training systems to the digital age, as well as a Communication on the European Education Area as a driver for job creation and growth.
Background
The European Research Area was launched in 2000 with the aim of better organising and integrating Europe's research and innovation systems and enhancing cooperation between the EU, the Member States, their regions and their stakeholders. It also aimed for the free circulation of researchers, scientific knowledge and technology throughout the EU and focused on stimulating cross-border cooperation and on improving and coordinating the research and innovation policies and programmes of the Member States.
In 2018, the Council of the European Union made a call to revamp the European Research Area in 2020 with a new Commission Communication. In December 2019, Member States advised on the future of the European Research Area through an opinion of the European Research and Innovation Committee.
As part of the EU response to the coronavirus pandemic, the Commission introduced the ERAvsCorona Action Plan in April of this year. Building on the overall objectives and the tools of the European Research Area, the action plan is a working document developed jointly by the Commission and national governments. It covers short-term actions based on close coordination, cooperation, data sharing and shared funding efforts.
Bernice Notenboom calls for action to tackle "the biggest threat we face – climate change"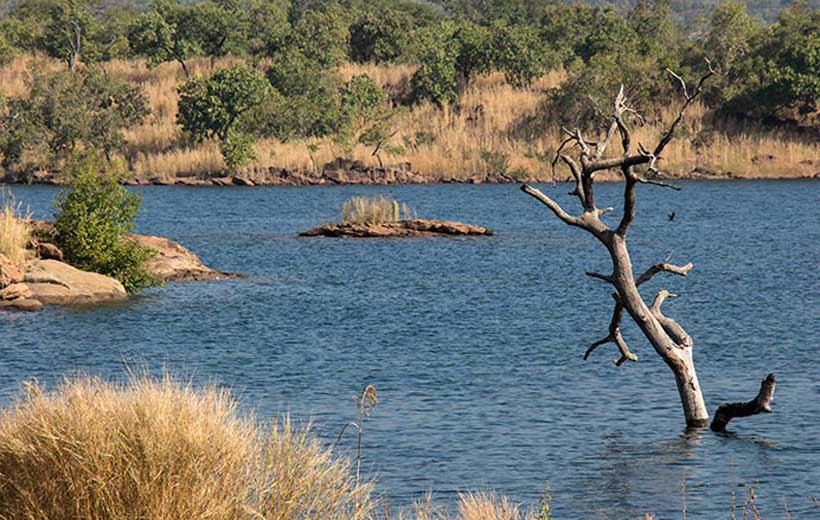 "The pandemic gives us some hope because we have proven that we can all join together. But, why do we overrate the pandemic and underrate climate change?," Noteboom highlighted during The Emergency Plenary of the 9th European Conference on Sustainable Cities & Towns – Mannheim2020.
Mayors of Florence (Italy), Bergen (Norway) and Tirana (Albania) shared the emergencies they are facing.

A number of cities and regions around the world have declared climate emergencies and expressed their commitment to take action on climate change. During the Emergency Plenary of the Mannheim2020 conference, polar explorer Bernice Notenboom shared video footage from her polar explorations to visualise this emergency and asked leaders to take action.

"The urgency is bigger than ever," remarked polar explorer, filmmaker, and climate journalist Bernice Notenboom during the Emergency Plenary of the 9th European Conference On Sustainable Cities & Towns – Mannheim2020, while presenting the imminent consequences of climate change.

In a compelling presentation addressing the current environmental challenges worldwide, the journalist called on world leaders to keep global warming under controllable levels. "We need good leadership. Climate change doesn't smell, it doesn't have a taste, we can't see it, but it is the biggest threat that we face," Notenboom said, adding that "everybody will be affected, no matter where they are in the world."

Comparing the sanitary crisis of the COVID-19 pandemics to the climate emergency, Notenboom highlighted the importance of working together to build a safer world to live in. "The pandemic gives us some hope because we have proven that we can all join together, put all the money in it, and even we are able to get our air pollution under control. Why can't it be like this all the time? Why do we, if you ask me, overrate the pandemic and underrate climate change, which is a much bigger threat to the whole world?," Notenboom questioned.

"Climate change is real. It's not a slow movie, it comes to us like a tsunami, just like COVID-19 did," she highlighted.

Notenboom ended her presentation by calling on the over 2,200 registered participants to learn from each other and take action.

Inspired by Notenboom's call to learn from one another's experiences, Dario Nardella, Mayor of Florence; Marte Mjøs Persen, Mayor of Bergen (Norway), and Erion Veliaj, Mayor of Tirana (Albania) shared insights on the main climate emergencies their cities are facing, and how they are preparing for, and overcoming them.

The Mayor of Florence explained how the city responded to the corona crisis by offering services and supporting the third sector, and remarked that "it is not only time for emergency aid, but it's also time to rethink things, and to build back better."

The Mayor of Tirana highlighted how a recent earthquake which struck the city provided them with an opportunity to create better neighbourhoods for citizens.

While, Marte Mjøs Persen, Mayor of Bergen, shared her worries "about our planet and our cities' future", which are affected by, among other things, more rain, higher temperatures, and rising sea levels, she stressed that "the planet needs our help".

The conference continued with discussions on the tension between limited global resources, and an economic system that relies on constant growth. Economists, cities and other experts are looking into ways to urgently transform our societies, whilst making sure that no one is left behind.

The 9th European Conference on Sustainable Cities & Towns – Mannheim2020

Over 2,200 participants have registered to participate in the 9th European Conference on Sustainable Cities & Towns – Mannheim2020, the flagship European conference on local sustainable development. These participants joined from 39 countries in Europe, plus an additional 50 countries outside of Europe.

The conference builds on the legacy of the Basque Declaration, and asks, how can we take sustainability transformation forward? It acknowledges that we are in need of profound transformation across all aspects of society, and offers plenaries and policy panels to debate the various facets of this transformation. This is complemented by in-depth Solution and Toolbox Sessions (on Friday, 2 October), which will bring these high-level discussions to the local level, with concrete proposals.

On 1 October at 09:30 CEST, as part of the Green Deal Plenary of the Mannheim2020 conference, the Mannheim Message will be formally presented to the European Commission. The Mannheim Message is a call to involve local governments as real dialogue partners for policy development, not just implementation partners for policies that have been developed without them.


Achieving gender equality key to restoring economic resilience in Asia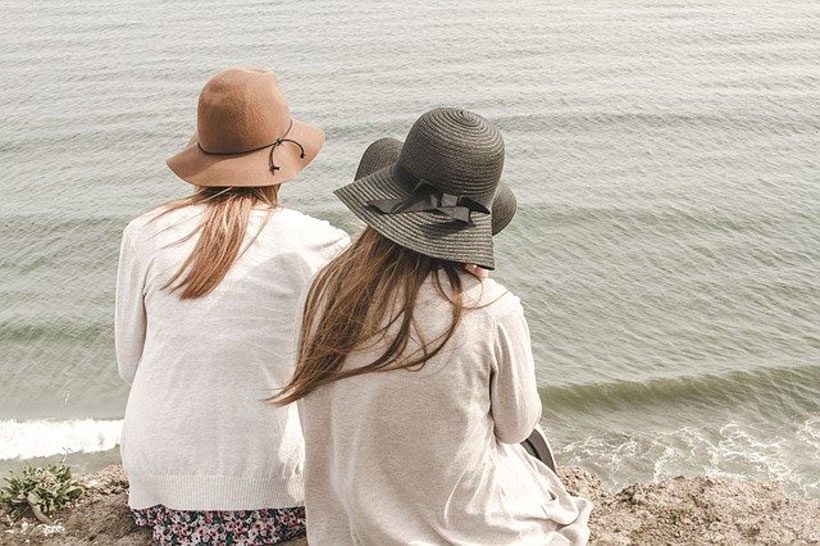 Business leaders and policymakers in Thailand said today that top priority must be given to empowering women in the workplace if Asia and the Pacific is to recover from the economic damage of the coronavirus pandemic.
The CEOs of 110 companies in Thailand signed and announced new commitments to the Women's Empowerment Principles (WEPs) during a ceremony to celebrate the 10th anniversary of the principles. They committed to broaden and strengthen gender-responsive business practices, including gender-equal corporate leadership, inclusive, safe workplaces and equal pay for work of equal value. More than 3,600 companies worldwide have signed the WEPs, established by UN Women and United Nations Global Compact. Before today, only 11 companies in Thailand had signed on.
Narumon Pinyosinwat, Thailand's Deputy Minister of Labour, said today's event will help boost women's labour force participation in Thailand. She said women now make up 45 percent of the country's total workforce. But it is estimated that by 2040, up to 17 million jobs (44 per cent of all jobs) in Thailand could be at risk of automation – and due to gender inequality, women are more likely to lose those jobs. That is why the Ministry of Labour has made women's economic empowerment a top priority, Narumon said.
"The framework of [UN Women's] WeEmpowerAsia programme is a leading example through which we can work together, to make our voices heard, and reinforce the gender-inclusive business culture and narrow gender gaps across industries," she said.
H.E. Pirkka Tapiola, Ambassador of the European Union to Thailand, commended the 110 companies at the event for their collective commitment and presented the EU's perspective on how gender equality charts a direct path towards inclusive growth: "Seeing more and more companies both in Europe and in Thailand become more gender-inclusive is important progress. The commitment and actions by the private sector help build an economy in which women can participate on an equal footing, with a positive impact not only on economic growth, but our societies as a whole."
Thailand has done comparatively well in putting women into the highest positions in business. Twenty-four per cent of CEOs/managing directors in Thailand are women, compared to an average of 20 per cent worldwide and only 13 per cent in the Asia-Pacific. Thailand has the world's highest percentage of female chief financial officers – 43 per cent – and the third-highest percentage of female CEOs.
Mohammad Naciri, Regional Director of UN Women for Asia and the Pacific, said the region's economies can create an opportunity for full recovery by building on the trend towards equality.
"As women make half of the world population, empowering women to achieve gender equality would serve as a key to restoring economic resilience in challenging times," he said. "UN Women has been at the forefront of the response since the [coronavirus] outbreak, and celebrating the 10th anniversary of the Women's Empowerment Principles this year, we are dedicated more than ever to collaborating with our reliable partners in Asia and the Pacific region, including Thailand as well as the European Union."
During the event, participants also discussed how to measure progress on gender diversity policies and highlighted the importance of transparent data and business accountability. Also, new and emerging entrepreneurs described how their companies were fighting gender bias and promoting women's leadership.
The event was organized by UN Women's WeEmpowerAsia programme, which is funded by the EU. The programme supports companies in implementing the WEPs and a gender-inclusive business culture in seven countries in Asia, including Thailand.
More than 250 people attended the event, including members of the Thai private, public and social sectors, as well as representatives of UN Women and the European Union.