Patna-Indore Express train accident in India: Over 115 killed and over 200 injured
Over 115 passengers were killed and more than 200 injured, nearly half of them grievously, in the worst train accident in recent years when 14 coaches of the Indore-Patna Express derailed in Kanpur rural area in the wee hours on Sunday due to suspected rail fracture.
The disaster took place just a little after 0300 hrs when the passengers were jolted out of their sleep as the Patna-bound train jumped the tracks, badly damaging four ordinary sleeper coaches in which hundreds were trapped. Of the four coaches, the S1 and S2 had telescoped into each other and most of the casualties were feared to have been in these two compartments. S3 and S4 coaches also suffered severe damage while an AC III tier coach was also affected but casualties in it were not heavy. As railway personnel assisted by those of army, NDRF and state police carried out the search and rescue operation, the number of casualties kept on increasing by the hour.
The incident took place at 3 AM near Pukhrayan, about 100 kms from Kanpur. Most of the passengers were jolted out of their sleep to find themselves among mangled remains of the bogies.
By evening, 110 bodies were recovered and taken to Mati mortuary in Kanpur rural. The death toll is over 115, UP DGP Javeed Ahmad said. Among the dead, 43 have been identified, of which 20 are from Uttar Pradesh, 15 from Madhya Pradesh and six from Bihar and one each from Maharashtra and Gujarat. Post mortem of 27 identified bodies has been done and they were being handed over to the families. Ambulance facilities were also being provided to the families of the victims to transport the bodies, officials said. "Over 150 injured people have been rushed to nearby hospitals in the area. All hospitals have been asked to be alert. More than 30 ambulances have been pressed into service," they said.
Officials said that prima facie the cause of the accident could be due to track fracture. Minister of State for Railways Manoj Sinha told reporters at the spot that it seems the cause of the accident is rail fracture. Member (Engineering) of the Railway Board will find out the cause of the mishap and action will be taken against those responsible, he said. With several passengers feared trapped, rescue personnel employed cold cutters to break open the compartments as gas cutters produced excessive heat and suffocation hampering their efforts.
A number of trapped passengers were rescued. Teams of army doctors, railway officials and personnel of NDRF, state PAC and other policemen were involved in carrying out rescue and relief operation. The Chief Minister instructed the DGP to personally monitor the relief operations and deploy traffic police along the route of the mishap site to ensure green corridor for ambulances to reach hospitals quickly.
More ambulances/roadways buses have been rushed to the spot for speedy relief operations, the CM said. DG Health and ADG (Law and Order) also rushed to the accident spot to monitor the relief operations. Buses were pressed into service to help passengers complete their journey, Kumar said.
A team of Army doctors and rescue officials have arrived at the spot. 250 police officials are also involved in carrying out the rescue and relief operations. Five NDRF teams were deployed to rescue passengers trapped in the mangled bogies of the train even as the Home Minister gave instructions to the force's chief, R K Pachnanda. Prabhu has ordered a probe into the train tragedy and announced an ex-gratia of Rs 3.5 lakh for the families of those killed and Rs 50,000 for those grievously injured.
North Central Railway General Manager Arun Srivastava said traffic on Kanpur-Jhansi section will be opened in 36 hours. NDRF Director General RK Pachnanda told PTI that a total of five teams of the special rescue force, comprising 45 personnel each, were pressed into action at the accident site. "The rescue teams are deploying cutters and hydraulic equipment to ensure that all the trapped passengers are evacuated safely from the rail bogies," the DG, who reached the accident site, said. "As the victims are trapped inside the bogies, due care and diligence is being taken into consideration," he said. NDRF responders were making all possible efforts to rescue the trapped victims with the help of multi-types of latest disaster management gadgets and tools. NDRF rescued at least 53 passengers including 16 badly trapped from the bogies. Among them were two children. Some additional teams are also put on standby and shall be mobilized as per demand," the force said in a statement.
Prime Minister Narendra Modi condoled the loss of lives in the train tragedy. He said Railway Minister Suresh Prabhu is personally monitoring the situation and announced an ex-gratia of Rs 2 lakh for the next of kin of those killed and Rs 50,000 for those seriously injured in the mishap from the Prime Minister's National Relief Fund. Modi observed two-minute silence to condole the loss of lives at the Rail Vikas Shivir at Surajkund on the outskirts of the national capital asking the railways to work toward achieving the zero accident target to make train journeys safe. Home Minister Rajnath Singh also expressed deep pain over the loss of lives. He said there will be an inquiry into the incident to find out the detail cause of it. Railways Minister Suresh Prabhu has ordered a probe into the train tragedy and announced ex-gratia for the families of the victims. Rs 3.5 lakh exgratia will be given for the families of those killed in the derailment and Rs 50,000 for those grievously injured, Prabhu said the Commissioner of Railway Safety will probe the reasons behind the derailment. "All rescue and relief work is on to deal with the unfortunate accident. All medical and other help rushed. Inquiry ordered. Situation monitored closely," Prabhu said.
President Pranab Mukherjee, and Congress chief Sonia Gandhi led the nation in condoling the train tragedy in UP's Kanpur Dehat. Sonia asked the local Congress unit to assist in the relief and rescue operations along with the authorities. Uttar Pradesh Chief Minister Akhilesh Yadav said an ex-gratia of Rs 5 lakh will be paid to next of kin of the deceased."I am sad to learn about the accident in which many have lost their lives and a number of persons are injured. I am sure that the state government is providing all possible assistance to the bereaved families as well as medical aid to the injured," Mukherjee said in a message to Uttar Pradesh Governor Ram Naik.
Bihar Chief Minister Nitish Kumar cancelled a function to release a report card of his government on completion of one year in office and expressed grief over the mishap. Lok Sabha Speaker Sumitra Mahajan, West Bengal Chief Minister Mamata Banerjee expressed condolence to the bereaved families.
The railways have given helpline numbers for anyone seeking information about their people lost life or badly injured, etc.
Speaking on the occasion of launch of "US-India State and Urban Initiative" by Center for Strategic and International Studies (CSIS), a top American think-tank, Biswal stressed on building state to state relationships. "India is the best place in the world to invest in renewable energy. But the regulatory environment and all the issues related to financing will have to be resolved for that to happen," he asserted.
Former Railway Minister Lalu Prasad Yadav criticised the working of Modi government by saying that instead of ensuring safety of passengers, they wasted "Rs 1 Lacs Cr in headline grabbing but loss making bullet trains." For last 30 months, I have written many letters to PM requesting him to accord priority to safety & core operating performance of Railways. Rather than investing 1 Lacs Cr. in headline grabbing but loss making bullet trains, first, Modi Govt must look after Safety & Security measures. During my tenure all arrears of replacement were fully liquidated & adequate provisions were made based on actual requirements rather than residual basis".
This tragedy has occurred soon after the bad news for India arrived about the shock defeat of Hillary Clinton. Meanwhile, a top Indian born American official Nisha Desai Biswal has said Indo-US ties are so broad and dynamic that pulling back on any aspect will not be in the interest of anyone, while observing that the next administration may want to add their own new areas of focus in the bilateral relationship. "India-US relations will have to move beyond government to government. India-US relations are global, but they should also be local," Assistant Secretary of State for South and Central Asia Biswal told a Washington audience.
Africa faces 470 million COVID-19 vaccine shortfall this year
Africa needs around 470 million doses to accomplish the global of fully vaccinating 40 per cent of its population by the end of the year, the World Health Organization (WHO) said on Thursday.
The international COVAX initiative aimed at guaranteeing global access to the vaccines, recently announced that it was being forced to slash planned deliveries to Africa, by around 150 million doses this year.
The scheme is now expected to deliver 470 million doses through the end of December. These will be enough to protect just 17 per cent of the continent, far below the 40 per cent target.
To reach the end-year target, that 470 million figure needs to double, even if all planned shipments via COVAX and the African Union are delivered.
Export bans, vaccine hoarding
WHO Regional Director for Africa, Matshidiso Moeti, said that "export bans and vaccine hoarding have a chokehold on vaccine supplies to Africa."
"As long as rich countries lock COVAX out of the market, Africa will miss its vaccination goals. The huge gap in vaccine equity is not closing anywhere near fast enough. It is time for vaccine manufacturing countries to open the gates and help protect those facing the greatest risk," Ms. Moeti said.
Besides export bans, challenges in boosting production and delays in approvals have constrained deliveries. COVAX has called for donor countries to share their supply schedules to give more clarity on deliveries.
The initiative has also called for countries with enough doses, to give up their place in the queue. Manufacturers must deliver in line with their prior commitments, and countries that are well-advanced must expand and accelerate donations.
About 95 million more doses are set to arrive in Africa via COVAX throughout September, which will be the largest shipment the continent has taken on board for any month so far. Just 50 million people, or 3.6 per cent of its population, has been inoculated to date.
Only around 2 per cent of the nearly 6 billion doses administered globally have gone to Africans. The European Union and the United Kingdom have vaccinated over 60 per cent of their populations and high-income countries have administered 48 times more doses per person, than low-income nations.
Variants risk
"The staggering inequity and severe lag in shipments of vaccines threatens to turn areas in Africa with low vaccination rates into breeding grounds for vaccine-resistant variants. This could end up sending the whole world back to square one," warned Ms. Moeti.
WHO is ramping up support to African countries to identify and address gaps in their COVID-19 vaccine rollouts.
The agency has assisted 15 countries in conducting intra-action reviews and offered recommendations for improvements. The reviews have shown that vaccine supply security and uncertainty around deliveries has been a major impediment.
With over 300 staff in place across Africa supporting the COVID-19 response, WHO is deploying experts and producing support plans in specific areas, including securing staff, financing, strengthening supply chains and logistics and boosting demand for vaccines.
Case summary
As of 14 September, there were 8.06 million COVID-19 cases recorded in Africa and while the third wave wanes, there were nearly 125,000 new cases in the week ending on 12 September.
This represents a 27 per cent drop from the previous week, but weekly new cases are still at about the peak of the first wave, and 19 countries continue to report high or fast-rising case numbers.
Deaths fell by 19 per cent across Africa, to 2,531 reported in the week to September 12th. The highly transmissible Delta variant has been found in 31 African countries.
UN Women's feminist roadmap tackles triple crises of jobs, care and climate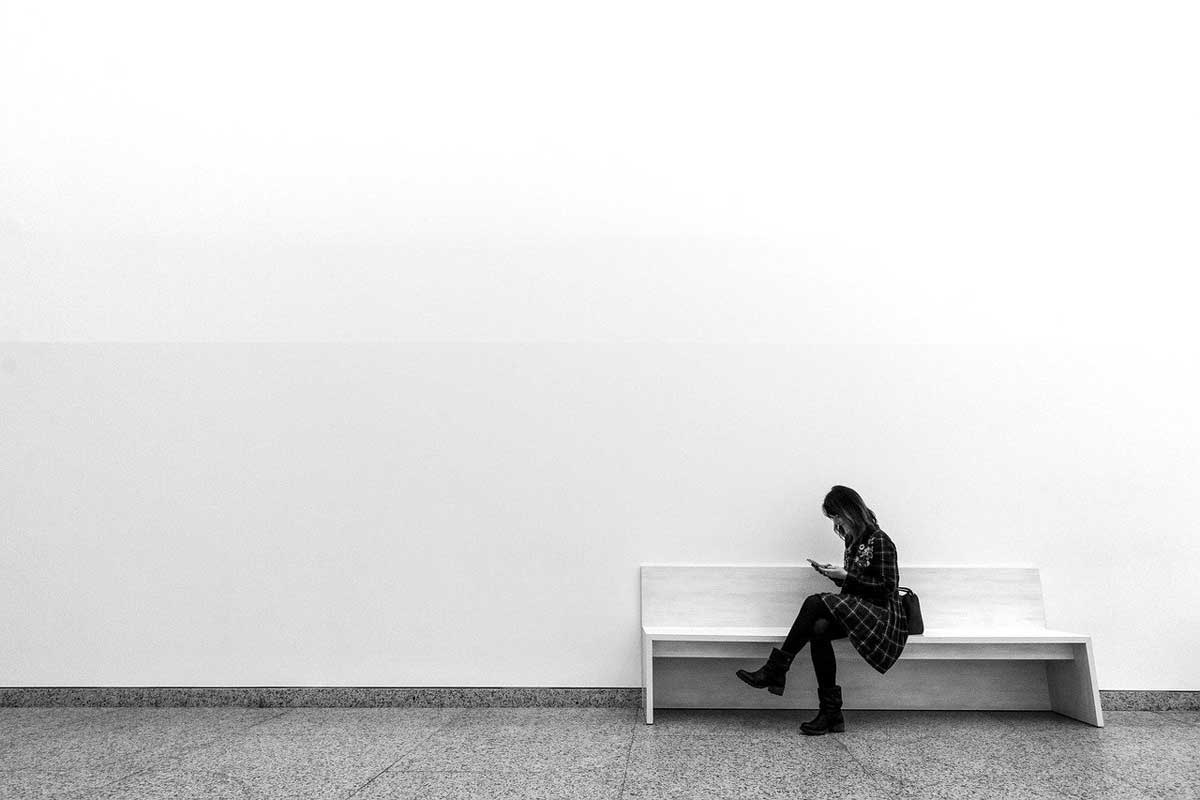 The UN's gender equality and empowerment organization on Thursday published a flagship feminist plan for economic recovery and transformation, which aims to learn the lessons of the past, and seize the opportunity to handle COVID-related crises better.
UN Women's Beyond COVID-19: A Feminist Plan for Sustainability and Social Justice, draws on the latest data, analysis, and input from more than 100 global experts to provide concrete pathways for putting gender equality, environmental sustainability, and social justice at the centre of global development efforts.
"We have a generational opportunity to break the vicious cycle of economic insecurity, environmental destruction and exclusionary politics and shape a better, more gender-equal and sustainable world", said Pramila Patten, UN-Women's Acting Executive Director.
A gloomy assessment
In the first UN plan of its kind, the report details how the COVID-19 pandemic has exacerbated pre-existing gender inequalities and laid bare weaknesses in the already fragile global care economy.
"Globally, in 2019 and 2020, women lost 54 million jobs, and even before the pandemic, they took on three times as much unpaid care work as men", according to UN Women.
Moreover, women are disproportionately impacted by environmental degradation while also being left out of decision-making around policy and financing to address climate change.
And by the end of 2021, men's jobs will have recovered, but there will still be 13 million fewer women in employment, the gender empowerment agency pointed out.
Trio of crises
The trio of interconnected crises of jobs, care and climate, systematically undermine gender equality and threaten the survival of people and planet, but there is still an opportunity to change course.
"Today's report provides a roadmap for how to do this, while recovering the ground that's been lost on gender equality and women's rights", said Ms. Patten.
To address these intersecting crises, UN Women is calling for better policy, action and investment, including in the care economy and social infrastructure, such as creating jobs and increasing support for unpaid caregivers.
The report maintains that public investments in care services could create 40 to 60 per cent more jobs than the same investments in construction.
Fair shot for women
Under the premise that transitioning to environmental sustainability can create up to 24 million new green jobs, the report stresses that women should have their fair share of these opportunities, including by getting the necessary training and skills.
And women's leadership must be promoted across institutional spaces, from governments to civil society and the private sector, and especially in crisis response.
Despite having been on the frontlines of the COVID-19 response, making up 70 per cent of healthcare workers globally, the roadmap notes that women currently hold only 24 percent of seats on COVID-19 taskforces that have coordinated the policy response around the world.
Raise the financial bar
Moreover, despite their critical roles as watchdogs and providing a social safety net in communities, women's organizations are woefully under-funded.
In 2018-19, women's rights organizations received only one per cent of all aid allocated by the Organization for Economic Co-operation and Development (OECD) to gender equality, amounting to only a tiny fraction of total aid.
This must change, says UN Women.
To finance these measures, transformative macroeconomic policies – including progressive taxes and, especially for low-income countries, global cooperation and debt relief – are urgently needed, the report says.
Equally important will be to achieve a shift in power relations to amplify the voices of historically excluded groups and ensure effective gender mainstreaming.
Strength of IEA-ASEAN energy cooperation highlighted at Ministerial meeting
IEA Executive Director Fatih Birol spoke today to Energy Ministers from across Southeast Asia about the latest global and regional energy trends, pathways to net zero emissions and the importance of clean energy investment.
He was participating in the seventh annual dialogue between the IEA and Ministers from the Association of Southeast Asian Nations (ASEAN) – the economic bloc comprised of 10 Southeast Asian economies. The meeting was hosted via video link by Brunei Darussalam, which is chairing ASEAN's 39th annual Ministers on Energy Meeting (AMEM).
"The IEA remains firmly committed to assisting ASEAN and its member states in developing pathways towards net zero that respect their capacities and capabilities," Dr Birol told the Ministers. "One of the key messages from the IEA's Roadmap to Net Zero by 2050 Roadmap is that not all countries are starting the race to net zero from the same place. I have and will continue to underscore the importance of ensuring that a greater share of global clean energy investment is directed towards the emerging and developing economies including in Southeast Asia to unlock new economic growth possibilities and emissions reductions.''
This year's ministerial marks the tenth anniversary of IEA-ASEAN energy cooperation, which was established with a Memorandum of Understanding at the 2011 AMEM in Brunei's capital, Bandar Seri Begawan. The Ministers and Dr Birol welcomed the adoption of a Commemorative Statement on IEA-ASEAN Energy Cooperation.
The IEA has significantly scaled up its work with ASEAN and its Member States over the past six years. Indonesia and Thailand became IEA Association Countries in 2015, and Singapore did so the following year. In 2019, under Thailand's Chairmanship, the IEA was named a Strategic Partner of ASEAN.
The IEA is committed to continue working with ASEAN and its Member States on key energy priorities, including energy security, energy efficiency, clean energy, energy investments and decarbonisation.
"On this, the tenth anniversary of our collaboration, the IEA is more determined than ever to continue to work hand in hand with our partners in the region to help achieve your energy goals,'' Dr Birol said. "I very much look forward to the next ten years."

The ASEAN Chair in 2022 will be held by Cambodia.