Russia ready to restore cooperation with African countries
[yt_dropcap type="square" font="" size="14″ color="#000″ background="#fff" ] R [/yt_dropcap]ussian president Vladimir Putin has reiterated some aspects of Russia's foreign policy agenda with Africa in speech delivered on November 9, when receiving letters of credence from new foreign ambassadors including six from Africa. The six new African ambassadors are from Burundi, Chad, Equatorial Guinea, Gambia, Mali and Somalia.
The credentials ceremony usually takes place twice a year. The previous ceremony was held on April 20. The ceremony marks the official beginning of the ambassadors duties in the Russian Federation.
Delivering his speech at the ceremony, Putin said Russia was ready to restore cooperation that included developing investment and deepening trade as well as increasing humanitarian assistance with African countries.
"I hope that your efforts to develop relations between the countries you represent and Russia will help to activate political dialogue, strengthen trade and economic ties, and expand humanitarian contacts," he told the gathering.
With Burundi, Putin pointed out that Russia's relations with the Republic of Burundi have always been friendly and would be discussing several cooperative projects in the oil and gas sector and in mining. Russia also wished for an early restoration of internal political stability and national accord in Burundi.
Russia seeks to develop ties with the Federal Republic of Somalia, noting significantly the government's efforts to achieve national reconciliation and harmony and to rebuild the economy and social sector.
"We support political dialogue with the Republic of Chad, all the more so as your country currently holds the African Union presidency. We look forward to President Idriss Deby's visit to Russia and are preparing for this occasion concrete agreements in trade, the economy and humanitarian areas," the Russian leader told the Ambassador of the Republic of Chad, Mbatna Bandjang, at the ceremony.
Russia has been cooperating with the Islamic Republic of the Gambia based on the principles of friendship and mutual respect, as a result valued the Gambian partners' desire to expand bilateral ties in all different areas.
Russia and Equitorial Guinea have had excellent relationship. "In developing our friendly relations with the Republic of Equatorial Guinea, we place great importance on cooperation on geological exploration, extraction and processing of hydrocarbons, including development of offshore fields," Putin said assertively.
With Mali, Putin noted "we are developing partner relations with the Republic of Mali in the political, trade, economic, cultural and other areas. In June this year, Russia supported the UN Security Council resolution to extend the mandate of the UN Multidimensional Integrated Stabilisation Mission in Mali.
Obviously, Kremlin's long term goals include developing all-sided cooperation with African countries but those goals have struck pitfalls. Policy experts have suggested that Kremlin has to substantiate its African policy agenda with consistency, activeness and support, and enhance participation in the economic development of Africa. At the same time, Russia needs to look at simplifying access to its market for African countries.
Quite recently, Putin acknowledged at the VTB Capital's Russia Calling Forum, that many countries had been "stepping up their activities on the African continent." At the same time, Putin said that Russia "could not and would not" cooperate with Africa "as it was in the Soviet period, for political reasons."
In his opinion, cooperation with the African countries may be developed on a bilateral basis as well as on a multilateral basis, through BRICS (Brazil, Russia, India, China and the Republic of South Africa) in particular.
He noted further that the Russian authorities would support national companies aiming to work on the African continent. But so far, Russia has not publicly pledged any funds toward implementing its business projects and other policy objectives in Africa.
As already well-known, towards Africa's development, China has offered $60 billion, Japan $32 billion, India $25 billion so also investment funds have come from the United States and European Union.
Italy making its way back to Africa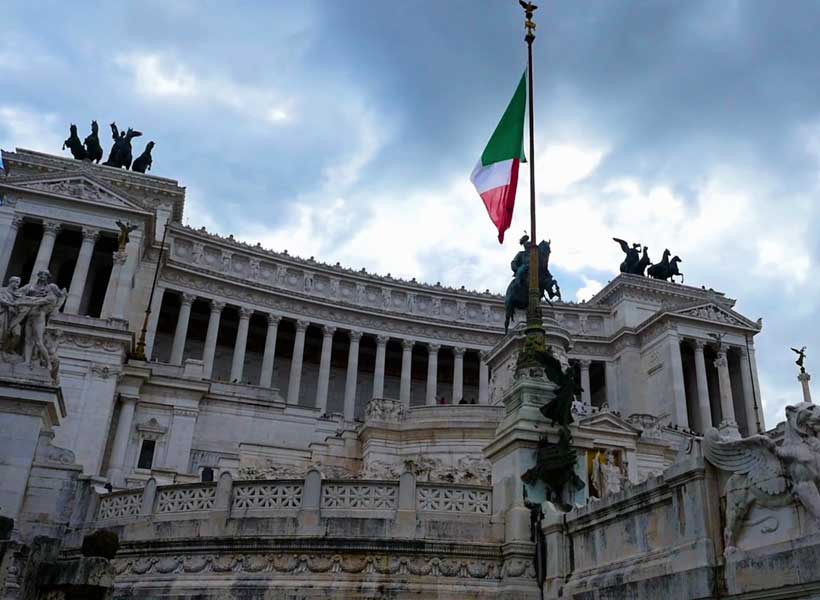 The countries of the Horn of Africa (Ethiopia, Eritrea, Djibouti and Somalia) have recently been the focus of attention of Italian diplomacy, with the need to find political partners in Africa to resolve the migrant crisis, the signing of a long-awaited peace deal between Ethiopia and Eritrea in 2018, China's rapidly expanding influence in neighboring Djibouti amid the French and US military presence there making the region a strategically important hub.
Rome would like to see an end to Ethiopia's "landlocked imprisonment" on the Red Sea coast of Eritrea and Djibouti, restore Italy' presence in the region, based on its colonial past, and ensure Italian companies' participation in the construction of a strategically important transport infrastructure in the region where they could be entrusted with looking at the possibility of building a railway connecting the Ethiopian capital Addis Ababa with the Eritrean port of Massawa.
The share of Somalis, Ethiopians and Eritreans in the migration flows from Africa to the European Union via Chad, Sudan and Libya has been traditionally high. Italy, which currently ranks third after China and the United Arab Emirates in terms of investment in Africa, wants to help reduce migration by investing in the Horn of Africa countries' economy and transport infrastructure to improve the economic situation in the region and bring locally produced goods to foreign markets.
With 90 percent of Ethiopian exports going to Djibouti, a country with a population not exceeding 900,000, this helps check the number of Ethiopians heading to the EU, since the country depends on Djibouti, Eritrea and Somalia both in terms of infrastructure and also from the standpoint of ensuring political stability in these countries.
While still remaining a poor country, Ethiopia keeps growing fast economically, raking in an impressive yearly growth of 10.3 percent between 2007 and 2017, compared to the regional average of just 5.4 percent. According to experts at the Washington-based Center for Global Development, Ethiopia, with its fast-growing population and relatively cheap labor, will soon emerge as an "African China" in terms of production volumes.
Addis Ababa is also active diplomatically, promoting closer ties with Kenya and Sudan. Italy, for its part, is staking on Ethiopia as an economic and political springboard for expanding its foothold in the Horn of Africa and extrapolating this presence into the Arabian Peninsula via the Red Sea and towards the Indian Ocean.
It is apparently with this goal in mind that, while traditionally maintaining a partnership with Ethiopia and having access to the Indian Ocean, Rome seeks a more dynamic relationship also with Kenya. Italian donor NGOs are currently working in Kenya, and Italian exports to this East African country now exceed €182 million. According to Italy's Foreign Development Assistance Program (la Cooperazione allo Sviluppo Esteri), Somalia enjoys a priority position here with €270 million worth of Italian grants expected to come in the next 20 years.
Chad and Niger, which border on Libya, are a logical continuation of the Sudan – Eritrea – Ethiopia – Djibouti – Somalia – Kenya geopolitical chain being built by Rome. This explains why Italian Prime Minister Giuseppe Conte visited Ndjamena and Niamey in January after stopovers in Ethiopia and Eritrea.
Chad and Niger play a key role in balancing the international security system in the Sahel region, where Italian troops serve as part of a multinational force deployed there. Since the collapse of the Libyan state, Niger and Chad have been viewed by Rome as Europe's southern border. Rome credits the 80 percent drop in migrant flows from these two countries to Libya to its cooperation with Chadian and Nigerian partners.
Meanwhile, the broad outlines of a rivalry between European powers, above all Italy and France, for control over strategically important African regions and their resources are already visible.
France fears that Italy's diplomatic successes in Africa could eventually give Rome political and/or economic control over a vast region stretching from Algeria to Kenya, which in turn could politically separate French-speaking North Africa from Central Africa.
Algeria, Tunisia, Mali, Mauritania and Burkina Faso, which have been a traditional zone of French influence, have not been overlooked by Rome either with an Italian embassy expected to open in Burkina Faso shortly.
Rome's expanding foothold in Kenya and Somalia is geographically taking it to Madagascar on the east coast of Africa, which is a place where France has its own interests too.
The present cool in Franco-Italian relations, stemming from the two countries' conflicting views on the migrant problem and the ways to solve it, as well as the degree of political and legal sovereignty EU member states not sharing the views of Brussels, Paris and Berlin on matters pertaining to foreign and domestic economic policy, gives us a reason to expect the competition between Italy and France in Africa to heat up.
First published in our partner International Affairs
Nigeria Outlines Strategies to Boost its Economic Diplomacy with Russia- Interview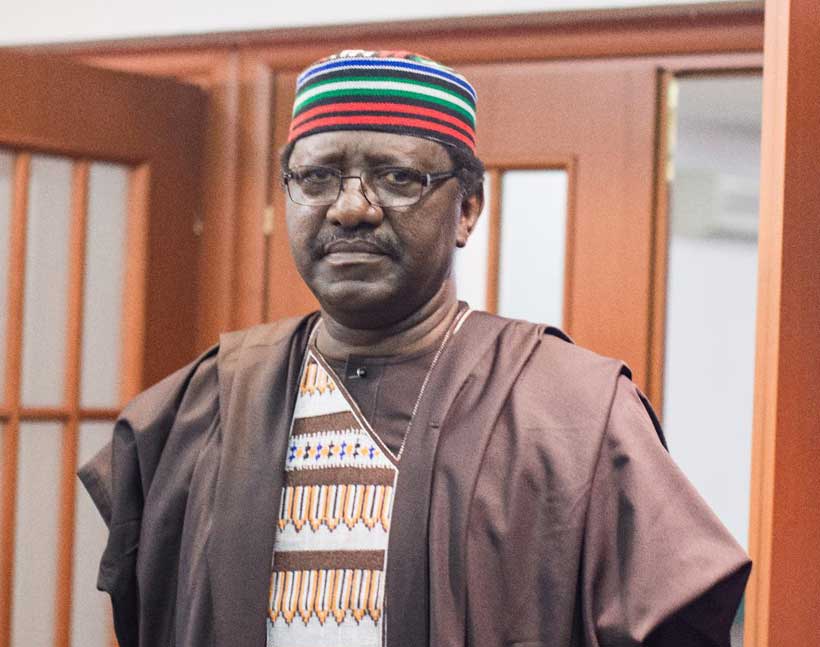 Nigeria is an economic powerhouse in West African region. As it is publicly known, Nigeria is one of the Africa's fastest growing economies and it boosts the largest population. Under H.E. President (Alhaji) Muhammadu Buhari, Nigeria has taken practical steps to continue bolstering economic and strategic ties with Russia. Interestingly, Russia and Nigeria's two-way trade remains minimal, far below expected level, given the fact that Russia is the biggest market in the Eurasian region and Nigeria the biggest market in Africa.
Nigerian and Russian economic relations: Relations between Nigeria and Russia can be traced back to the former Union of the Soviet of Social Republics era when diplomatic relations between the two countries were established. Since then, economic relations between both countries have steadily developed with a number of leading Russian companies establishing their presence in Nigeria. Russian investment in Nigeria covers such areas as energy, iron and steel, and hydrocarbon.
The Russian-Nigerian Business Council was also established to oversee economic activities between the two countries. It is also a platform for the two countries to sit down and draw up Agreements and Memorandum of Understanding (MoU) on how to conduct effective businesses and investment in both countries.
Now, new hopes in Moscow and Abuja are that the countries' annual commercial ties have to be increased rapidly to billions of dollars during the next few years. Russia plans to help Nigeria explore for oil and gas. Furthermore, Russia has expressed deep interest in Nigeria, highly pledging to build nuclear power plants, petroleum pipelines, railways and infrastructure.
Kester Kenn Klomegah recently interviewed Professor Steve Ugbah, Nigerian Ambassador to the Russian Federation, who discussed the current Nigeria and Russia economic cooperation, ways to improve trade and other key foreign policy priorities. In addition, Professor Ugbah shares hopes and optimism for the future relations between the two countries.
How do you see the economic relations developing currently between Russia and Nigeria?
The economic relations between Nigeria and Russia are not consistent with the long-standing cordial relations between both countries. This may be attributed to the apparent inadequate knowledge of the many investment opportunities in both countries. Nigeria is a vast market with huge potentials for prospective foreign investors and so is Russia. Regrettably, investors from both sides appear to know little or nothing about these opportunities.
However, in recent times, efforts have been made to improve the economic relations between both countries through rigorous sensitization interfaces and negotiations by the Embassies of both countries. Since, my resumption of office as Nigerian Ambassador to the Russian Federation, I have held talks with several Russian companies who have demonstrated keen interest to invest in Nigeria, as well as resuscitating several abandoned economic projects.
I would like to add that, with our current sensitization drive on the economic potentials in both countries, there is an encouraging upsurge of interest that we have observed recently with an increasing number of interactions between private businesses in both countries. So given this development, I believe in a short time there will be tremendous improvement in the economic relations between both countries.
By the way, what are the Federal Government's key priorities and expectations from the Russian Federation?
The priorities of the Federal Government of Nigeria from the Russian Government include the following: to promote mutually beneficial interests, particularly the promotion of friendly and cordial relations between the Government and Peoples of Nigeria and those of the Russian Federation; as well as to facilitate good socio-economic partnership and establish business ties that will be beneficial to both countries.
In addition, also a key component of Nigeria's interest is to protect and promote the security and wellbeing of Nigerian citizens resident in the Russian Federation.
These priorities are pursued majorly through interactions at official levels between both Governments and between the peoples of the two countries; exchange of official visits and cultural programmes and the signing of series of agreements including the Bilateral Education Agreement (BEA) which has brought many Nigerian students to various institutions in the Russian Federation.
What is the state of development regarding infrastructure projects already began by Russia, at least, a decade ago, in Nigeria?
There are two major infrastructural Russian projects in Nigeria: ALSCON and Ajaokuta Steel Plant. ALSCON has been resuscitated, while negotiations are ongoing to operationalize Ajaokuta Steel Plant.
Since the establishment of diplomatic relations with Soviet Union and now with Russia, trade figures have never balanced. What are your views about this trend and in what ways the trade imbalance could be reversed?
As I have stated earlier, the problem of low volume of trade and trade imbalance may be traced to the apparent poor or inadequate information on the vast investment opportunities in both countries. Concrete efforts have been made by the Embassy to increase awareness among Nigerian investors and their Russian counterparts on the many available investment opportunities.
I have held series of meetings with the Russian Chambers of Commerce and Industry, Russia-Nigerian Business Council and several companies and private owned business establishments here in the Russian Federation to promote economic partnership between both countries.
My duties as Nigerian Ambassador in the Russian Federation include: to deepen the existing cordial relations between our two friendly countries; to open Nigeria to Russian investors with regards to our vast business opportunities; and to expose investment openings in the Russian Federation to Nigerian investors.
In order to improve the trade imbalance, the Economic, Trade and Investment Section of the Embassy has been rigorously involved in educating and informing Nigerian investors of the investment opportunities in Russia, as well as providing necessary assistance they may require to invest in Russia.
In Nigeria, how do political elite and business people perceive the economic changes, and what they make out from the changes, emerging opportunities in Russia?
Economic changes are keenly observed by both, the political elite and business people, as it helps them to make informed decisions that would improve the state of the nation and business, respectively. Nigeria views Russia as a strategic partner therefore, efforts are being made to harness emerging opportunities in Russia by Nigeria.
H.E. Ambassador, could you please give us your interpretation of future perspectives of the relations between Russia and Nigeria. How would you like to see the relations develop into the future?
Nigeria-Russia relations have come a long way since diplomatic ties were established between both countries, dating back to the Soviet Union Era. This can be seen in the different levels of cooperation between Nigeria and Russia. Worthy of mention in this regard is the diligent implementation of the Bilateral Education Agreement (BEA); Russia military assistance to end the Nigerian Civil War from 1967-1970; and, in recent times, military and technical assistance to help end the Boko Haram insurgency in the North East of Nigeria.
Recently, exchange of visits by senior public officials and private sector players from both sides have facilitated the prospects for even greater bilateral cooperation. I am hopeful that this cordiality will expand into various partnerships in different sectors that would be beneficial to both countries. Russia, as the successor state to the defunct USSR, is a strategic partner, with a lot of promise for greater mutually beneficial relations into the future.
Russia Shows Interest in Sierra Leone's Economy
Sierra Leone, after the civil war, has been looking for foreign investors to assist overcome the challenges by leveraging on resources to resuscitate the economy, develop its infrastructure and invest in its agricultural and mining sectors.
Sierra Leone is cash-strapped and currently looking for external credit lines to fix its long-term planned development projects, and the new government has also made it priority  to fulfill its election campaign pledges and promises made to the electorate.
With these in mind and to look for Russian investors, Minister of Foreign Affairs and International Cooperation of the Republic of Sierra Leone, Alie Kabba, went on a late January working visit to Moscow.
Foreign Minister Sergey Lavrov held talks with him, they agreed on invigorating political, trade and economic, cultural and humanitarian cooperation between Russia and Sierra Leone.
Lavrov and Kabba reviewed prospects for expanding bilateral business contacts as well as implementing new joint projects in the mining industry, fisheries and the fuel and energy sector.
Under the new leadership of the Sierra Leone People's Party, President Julius Maada Bio, it was necessary for continuity in bilateral cooperation, noted Lavrov, while stressing to take additional steps to implement promising projects in such areas as mining, energy, and fisheries.
The Russian Foreign Minister proposed that the research center for epidemiology and prevention of infectious diseases, which has been operating in Guinea with Russia's assistance since 2017, could extend its programs to the neighboring countries, including Sierra Leone.
An important aspect of cooperation is healthcare. For instance, Moscow finances the fight against Ebola in West African countries by allocating over US$60 million.
With cooperation in fisheries, there are opportunities for assistance in organizing the educational process and raising the level of skills of local specialists in the special institute in Freetown.
He said that the sides agreed to continue cooperation in the preparing personnel for Sierra Leone in higher educational institutions in Russia. Already, more than 2,000 Sierra Leonean citizens graduated from higher educational institutions in Russia.
Both Ministers talked at length about the situation in Africa, and exchange opinions on pressing regional and international issues.
Lavrov underlined that "Russia believes the world community should be guided by the African problems – African solutions approach to any crises in Africa." In reality, it therefore means that African leaders have to determine the national priorities and strategies, destiny and fate of their own development for their respective African countries.
Experts, however, reiterated that the people of Sierra Leone have voted for a change. They suggested that the new government under the leadership of President Julius Maada Bio has to use its foreign policy to initiate and focus on improving the economic sectors especially infrastructure, modernizing agriculture and industrialization to create employment for the youth, the best way addressing sustainable development goals (SDGs).
Sierra Leone has relied on mining, especially diamonds, for its economic base. It is among the largest producers of titanium and bauxite, is a major producer gold, and has one of the world's largest deposits of rutile. Despite this natural wealth, 58% of its population lived in poverty in 2015. Sierra Leone is a member of the Economic Community of West African States (ECOWAS).