Investment in education is vital for ensuring that citizens are ready for the future
In the closing session of the World Economic Forum's inaugural Annual Meeting of the Global Future Councils, business and civil society leaders called for the embedding of values in the design of technologies and investment in education to prepare citizens for the future by ensuring they have the skills to succeed in the Fourth Industrial Revolution.
"The pace of change that we have now is the fastest that it has ever been and the slowest it will likely ever be going forward," Vishal Sikka, Chief Executive Officer of Infosys in the US, explained. "There is a lot of work to do to make people aware and to educate them." The goal should be to shape an inclusive tech-driven future. "Our brains take the future as an increment of the present," Sikka reckoned. "But the future is something that we can imagine and create. There is a tremendous opportunity to make a future we wish to live in and not a future that we would be forced to accept."
"When you use technology, you have to do so in a values framework," observed Usha Rao-Monari, Chief Executive Officer of Global Water Development Partners in the UK. "Technology has the opportunity of opening up closed systems" and "can be an accelerator of taking away obstacles to change" such as the asymmetry of information and the lack of trust and trustworthiness. Added Erica Kochi, Co-Founder of UNICEF Innovation, United Nations Children's Fund (UNICEF) in New York: "If we don't implement education, health and jobs in our technologies by design, then we will create products, services and systems for the haves in the world and that is clearly not the world we want."
Also critical in building tech-enabled systems for shaping the future is inclusion – and achieving buy-in. "We all have a stake in the systems we operate" such as the climate, said Tim Dixon, Managing Director, Europe, of Purpose in the UK. "Even the system of liberal international institutions is under threat in ways that they haven't been until now. None of us can be free riders anymore. In this interdependent world, we can no longer aim to succeed by ourselves. The failure of the system is a failure for us ourselves. But how do we build systemic thinking and systemic leadership?" These will be crucial in dealing with multifaceted challenges, such as reskilling people for employment or deploying technology to address problems like the resettlement of refugees.
The inaugural Annual Meeting of the Global Future Councils 2016 brought together over 700 top thought leaders from the World Economic Forum's Network of Global Future Councils, comprised of 35 groups of experts from academia, business, civil society, international organizations and government. The councils are generating ideas and solutions that influence the future global, regional and industry agendas and will feed them into the programme of the Forum's Annual Meeting in Davos-Klosters, Switzerland, in January 2017.
In closing the Annual Meeting of the Global Future Councils, Co-Chair Mohammad Al Gergawi, Minister of Cabinet Affairs and the Future of the United Arab Emirates (UAE), called the expert panels "more of a task force to build a future and design it so that humanity can have a better life. This is our mission and our calling." He announced that the UAE government will launch a national council on the Fourth Industrial Revolution. The UAE itself, he said, will serve as a laboratory for exploring and testing initiatives and approaches to prepare for the future.
UNEA-5 ends with clear message: act now to tackle planetary crises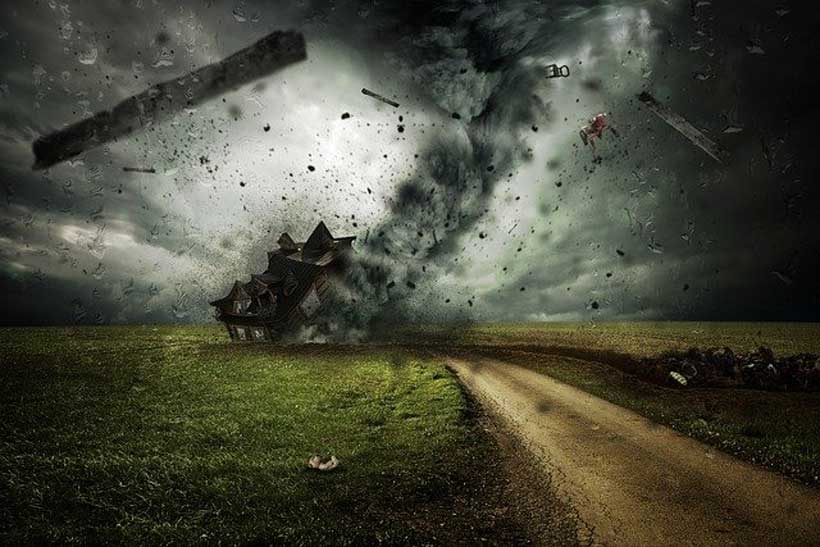 The virtual Fifth Session of the UN Environment Assembly ended on Tuesday with a clear message: our fragile planet needs more and it needs it now. More action, more cooperation, more finance, more ambition and more sustained commitment to tackle environmental crises and rebuild societies ravaged by the global pandemic.
At this unprecedented virtual session, 153 countries registered and connected online along with civil society and other stakeholders, showing the commitment of stakeholders to tackle pressing issues of environmental degradation even during the COVID-19 crisis.
Participants were left in no doubt that 2021 marks a critical turning point if the world wants to secure a future where people and planet can thrive together.
UNEP's Executive Director Inger Andersen described the cost of inaction in remarks to Tuesday's Leadership Dialogue.
"Unless we take action, future generations stand to inherit a hothouse planet with more carbon in the atmosphere than in 800,000 years. Unless we take action, future generations will live in sinking cities. From Basra to Lagos. From Mumbai to Houston. Unless we take action, future generations will be lucky if they can spot a black rhino. And unless we take action, future generations will have to live with our toxic waste – which every year is enough to fill 125,000 Olympic size swimming pools," she said.
Indian environmental activist Afroz Shah, who has been honoured by UNEP as a Champion of the Earth, told the delegates that the time for talking was over and that collaboration was needed to redress the planetary balance.
"The problem is our rights are weighing too heavy on the rights of the other species. This delicate balance will have to tilt in the favour of other species and that is the key," he said.
During two days of online meetings and presentations, many Member States expressed profound concern at the triple planetary crises of climate change, nature loss and pollution, noting that the COVID-19 pandemic had exacerbated existing problems and threatened efforts to achieve the Sustainable Development Goals.
"We will face recurring risks of pandemics in the future if we maintain our current unsustainable patterns in our interactions with nature," said Sveinung Rotevatn, President of UNEA-5. "I believe we have discovered during this time of crisis just how much our health and wellbeing depends upon nature and the solutions that nature provides."
President Uhuru Kenyatta of Kenya, which hosts UNEP's headquarters in Nairobi, also spoke of the need to act swiftly.
"It is increasingly evident that environmental crises are part of the journey ahead. Wildfires, hurricanes, high temperature records, unprecedented winter chills, plagues of locusts, floods and droughts, have become so commonplace that they do not always make the headlines," he told the Assembly.
"These increasing adverse weather and climatic occurrences sound a warning bell that calls on us to attend to the three planetary crises that threaten our collective future: the climate crisis, the biodiversity and nature crisis, and the pollution and waste crisis."
The situation is dire but there are reasons to hope. Member States expressed support for a green post-pandemic recovery that leaves no one behind and also protects and renews the fragile natural world, with many noting that the health of nature and human health are inextricably linked, with the nature crisis also tied to the climate and pollution crises.
The green recovery should put the world on a pathway towards a low carbon, resilient and inclusive post-pandemic world. It should invest in the transition to a circular economy to achieve sustainable consumption and production and make full use of the role that nature-based solutions can offer to address climate change, nature loss and pollution.
Over two days, UNEA-5 saw a global effort on resource efficiency and the circular economy; a recognition of the importance of financing and emissions reductions; and an exploration of big data as a tool for change. Ahead of the Assembly, science and business leaders also gathered virtually for the UN Science-Policy-Business Forum to discuss the role of business in addressing the triple planetary crises.
Member States committed to work together and also outlined actions already taken nationally, such as efforts to protect mangroves, peatlands and forests or to tackle pollution and waste, including single use plastics. Representatives from youth groups addressed delegates, demanding action and a voice at the table.
The Assembly endorsed a final statement warning that "more than ever that human health and wellbeing are dependent upon nature and the solutions it provides, and we are aware that we shall face recurring risks of future pandemics if we maintain our current unsustainable patterns in our interactions with nature."
Despite the gravity of the challenges facing humanity and the planet, the meeting also heard messages of inspiration.
"We have gathered here as ambassadors of hope and architects of a new paradigm and our work together and in harmony with nature will ensure our ultimate victory," Ghanaian musician and UNEP Regional Goodwill Ambassador Rocky Dawuni told delegates.
A roadmap to a better, more sustainable future was provided by UNEP's Making Peace with Nature report, which was launched by the UN Secretary-General Antonio Guterres last week. It shows clearly that the earth's environmental emergencies must be addressed together to achieve sustainability. This means tackling the red thread that binds these emergencies together – unsustainable consumption and production. The report suggests concrete actions for different sectors – from governments to civil society to businesses – to address the planetary crisis.
UNEP will drive the radical change to an era of action. Delegates to UNEA-5 approved its Medium-Term Strategy 2022-25, programme of work and budget, enabling it to work harder for an end to unsustainable consumption and production.
"The strategy is about transforming how UNEP operates and engages with Member States, UN agencies, the private sector, civil society and youth groups, so we can go harder, faster, stronger," said UNEP's Andersen. "This strategy is about providing science and know-how to governments. The strategy is also about collective, whole-of-society action – moving us outside ministries of environment to drive action."
UNEA-5 also marked the start of a period of reflection and celebration to mark the creation of UNEP 50 years ago.
The second part of UNEA-5 is scheduled to take place in February 2022 with hopes that delegates will be able to meet in person with a richer and fuller agenda.
Between now and then, the world needs to see enhanced ambitions on cutting greenhouse gases, a strong post-2020 framework for protecting our precious biodiversity and a commitment to managing chemicals and tackling plastic pollution.
This Assembly marked the start of a year of critical meetings on all these issues, with Member States gathering later this year, notably at UN Biodiversity Conference in Kunming, China, where nations will address species and ecosystem loss, and then at the UN Climate Conference, known as COP26, in Glasgow when countries are expected to come forward with more ambitious commitments on cutting greenhouse gas emissions.
As the UN Secretary-General said in his speech to UNEA-5: "To a large degree, the viability of humanity on this planet depends on your efforts. With leadership, determination and commitment to future generations, I am convinced we can provide a healthy planet for all humanity to not just survive, but to thrive."
At the end of the Assembly, UNEP's Inger Andersen said UNEA 5.1 was extremely successful.
"The science is clear. We have to change our ways and we have to be sure that 2021 is that turning point," she said. "UNEA 5.1, in spite of the pandemic and meeting virtually, managed to be the first step of that journey."
Pandemic pushing people 'even further behind'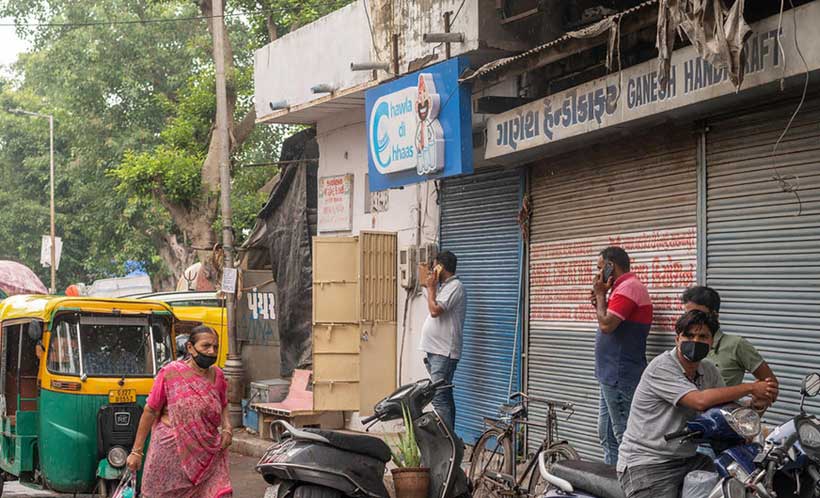 As the COVID-19 pandemic gathers pace, people worldwide are "being left behind – or pushed even further behind", the UN High Commissioner for Human Rights warned on Friday.
Delivering a global update to the Human Rights Council, Michelle Bachelet said people everywhere were being excluded from not only development, but also opportunities.
At the same time, civil society activists were being denied the right to voice opposition to government.
"This makes us all weaker", she told the virtual meeting. "It heightens grievances that are destabilizing. It means we miss perspectives and expertise that could inform and strengthen our initiatives. It shields corruption and abuses, by silencing feedback."
Engage the public
While acknowledging the major health and financial challenges facing governments in the pandemic, the rights chief underlined that "a country's people are its leader's finest and most important resource" and must be involved in policy making.
"Participation is a right – and it is also a means that ensures better, more effective policy," she said. "To help heal harms, bridge deep fractures, and lead change that meets expectations, every society, and every leader, needs to engage the public's participation, fully and meaningfully."
The High Commissioner's speech addressed human rights issues in some 50 countries.
Improve social protection
She welcomed the cessation of hostilities in the Nagorno-Karabakh conflict zone, announced in November by the leaders of Azerbaijan, Armenia and the Russian Federation, and called for investigations into all alleged violations that occurred during fighting there.
Moving to Asia and the Pacific, Ms. Bachelet encouraged governments to improve social protection systems as the pandemic has shown their value. On average, countries devote less than two per cent of GDP to social protection, compared with the global average of 11 per cent, she said.
The UN rights chief addressed the "serious concentration" in civic space across Southeast Asia, including what she described as "the alarming situation" in Myanmar, where the military seized power at the beginning of the month.
Turning to India, she said ongoing protests by thousands of farmers in India highlight the importance of having laws and policies based on consultations with concerned parties.
"Charges of sedition against journalists and activists for reporting or commenting on the protests, and attempts to curb freedom of expression on social media, are disturbing departures from essential human rights principles", she added.
Tackle remaining issues
In the Americas, Ms. Bachelet welcomed "broad new measures" to tackle structural inequalities and racism in the United States, which include action to redress racially discriminatory federal housing policies.
"We also welcome new steps to end several migration policies that violated the human rights of migrants and refugees, including executive orders to end the family separation policy. I encourage further measures to tackle remaining issues, such as the massive detention of migrants, through the implementation of alternatives to detention", she added.
A decade on from the "Arab Spring", many countries in the Middle East and North Africa continue to suffer very serious inequalities, as repressive policies have been strengthened in some cases.
"Despite these setbacks, I remain optimistic that justice and human rights can be realized across the Middle East and North Africa – and that progress in this direction will ensure deep and lasting progress for development and peace," Ms. Bachelet said.
Syria's 'grim anniversary'
Next month will mark 10 years since the start of the Syrian crisis, which the High Commissioner called a "grim anniversary". She expressed hope that the Constitutional Committee will realize "tangible progress" and that the international community will work to bridge divides while also putting the needs of Syrians first.
Ms. Bachelet underscored that humanitarians and human rights workers must have immediate access to the Tigray region of Ethiopia, where government and regional forces have been clashing since November. She said credible investigations into allegations of violations such as mass killings, extrajudicial executions and other attacks on civilians are critical.
The human rights chief warned that the conflict in Tigray, coupled with rising insecurity in other parts of Ethiopia, could have serious impact on regional stability and human rights, underlining the need for a peaceful solution.
Palestinian elections raise hopes for two-State solution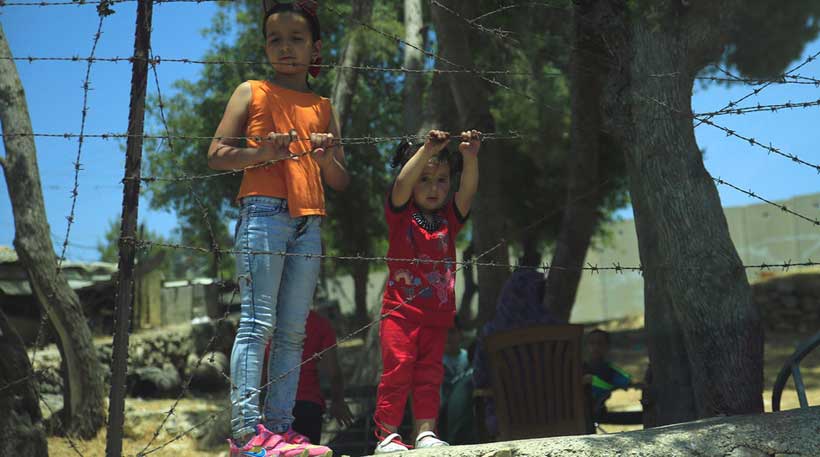 The holding of free and fair elections in the Occupied Palestinian Territory will help "clear the path" for restoring a legitimate political horizon to realize a long sought two-State solution, the leading UN diplomat for the region told the Security Council on Friday.
"The depth of the task is daunting, but not insurmountable", said Tor Wennesland, Special Coordinator for the Middle East Peace Process and Personal Representative of the Secretary-General. "We must seize emerging opportunities."
With the upcoming elections offering just such an occasion, he pointed to the "extraordinarily high" registration rate among Palestinians as a "resoundingly positive" response.
The elections will provide a crucial step towards re-establishing Palestinian national unity – and renewing the legitimacy of national institutions, including a democratically elected Legislative Council and Government in Palestine, he assured.
Palestinian Progress
He said Palestinian factions are making progress towards holding legislative, presidential and Palestinian National Council elections. Earlier this month, they met in Cairo, reaching agreement on several outstanding issues and emphasizing that elections must be held throughout the occupied West Bank, including East Jerusalem, and the Gaza Strip, without exception.
Meanwhile, on 17 February, the Central Elections Commission announced 421,000 new registrants during the period, he said, raising the total registered voters to over 2.6 million – 93 per cent of all eligible voters, according to estimates from the Palestinian Central Bureau of Statistics. "It is encouraging to see such strong public participation in the democratic process", he said.
International support
For its part, the international community is focused on helping the parties return to the negotiating table, he said. On 8 February the League of Arab States reiterated its support for the establishment of an independent and sovereign Palestinian State based on the 1967 lines, with East Jerusalem as its capital.
The Envoys of the Middle East Quartet – the Russian Federation, United States, European Union and United Nations – met virtually on 15 February to discuss the political developments, with all agreeing to meet on a regular basis. And a Chair's summary of a 23 February virtual meeting of the Ad Hoc Liaison Committee highlighted that the parties expressed renewed commitment to enhance cooperation.
For its part, the UN is working with the parties and international partners to address the pressing socioeconomic needs of Palestinians, including in the context of the pandemic. It is also advancing the goal of ending the occupation and realizing a negotiated two-State solution based on UN resolutions, international law and prior agreements.
Vaccine Roll-out
On COVID vaccination prospects, he welcomed the announcement of the Palestinian vaccination strategy and the initial allocation to the Palestinian Ministry of Health of 37,440 doses of vaccines by the COVAX-AMC facility. In February, 30,000 doses of vaccines were delivered to Palestinians, including in Gaza, by the Russian Federation and the United Arab Emirates.
He said this is in addition to Israel's earlier transfer of 5,200 vaccines to the Palestinian Authority, vaccination of 5,000 Palestinian educational and health workers working in Israel, and efforts to vaccinate the population in East Jerusalem, which is 50 per cent complete.
Home demolitions
He went on to describe developments on the ground, expressing concern over Israel's demolition or seizure of 170 Palestinian structures in Area C and 10 in East Jerusalem. The demolitions were carried out due to the lack of Israeli-issued building permits, which are nearly impossible for Palestinians to obtain.
Regional tensions simmer
Turning to the region as a whole, on the Golan, he said the ceasefire between Israel and Syria has been generally maintained. However, the security situation continues to be volatile, with continued violations of the 1974 Disengagement of Forces Agreement by the parties.
In Lebanon, the population faces increasing hardship, due to deteriorating economic conditions and impact of COVID-19. In the United Nations Interim Force in Lebanon (UNIFIL) area of operations, incidents of weapons pointing between the Israel Defense Forces and the Lebanese Armed Forces across the Blue Line contributed to heightened tensions.