[yt_dropcap type="square" font="" size="14″ color="#000″ background="#fff" ] W [/yt_dropcap]orld attention was fully focused on US presidential poll as Republican Donald Trump was leading on November 08 as Indian premier Narendra Modi announced in the night on Indian TV channels about the state ban of currency notes, making life miserable for the people without enough money in hand.
While making the announcement to discontinue Rs 500 and 1,000 banknotes , the government had also announced closure of bank branches and ATMs next day. It also announced the launch of newer notes of Rs 500 and Rs 2,000 from November 10.
India has plenty of money but not got locked in banks, houses, offices, and elsewhere, including hidden underneath to avoid taxes to the government and people of India are unable to use them as government of India has banned currency notes of denomination of Rupees 500 and 1000, causing the first ever serious cash crisis in India.
Modi has indeed declared another surgical attack, now on the helpless Indians.
Demonetization measure is too harsh for the common masses who have very limited resources.
The result is people are not buying things, business establishments have no business, as banks allow only 2000 thousand rupees a day for the peole to withdraw or exchange. New rules are being announced complicating the life of common people while the rich and corporates have their own "channels" of money transfer and expenditures.
The BJP government of Narendra Modi abruptly announced a ban of big notes of denominations 500 and 1000 that played huge role in trade and even ordinary business. In fact, high value currencies have ceased to be legal tender from 8 November midnight when PM Modi announced the new financial measures. There has huge rush since 09 November at the bank branches as customers throng to deposit their Rs 500 and Rs 1000 notes or exchange them with Rs 100/50 notes.
The Modi government explains the measures as being necessary to end black and bad money floating along with the genuine notes, causing inflation, whereas experts say corruption is the cause of inflation and poor quality of life of common people. Whether or not PM Modi would be able to contain the dirty cash and make the value of Indian money strong, people are suffering a lot, while the regime has not been able to control the corporate funding of elections, thereby bring Indian democracy closer to American.
Demonetization effect
The recent demonetization of currency notes reveals the sad state of our public discourse on government policy. The combination of braying anchors on TV channels and opinions on social media show how to mangle a discourse.
Demonetization of high denomination currency has created big problems to common people and law and order situation is being created with police being deployed outside banks to control the queue. The issue has reached the parliament. The Winter Session of Parliament opened on Nov 16 with a united Opposition mounting an assault on the government over demonetization, saying it had led to "economic anarchy" in the country. The opposition parties also demanded a probe by a Joint Parliamentary Committee (JPC) on the alleged selective leak of information before the official announcement. Joining ranks over the raging issue, parties like Congress, JD(U), RJD, SP, BSP, Trinamool Congress, Left and AIADMK slammed the government, particularly targeting PM Modi, for making Rs 500 and Rs 1,000 denomination notes invalid and said the "ill-timed" and "ill-conceived" step had severely hit the common people, the farmers and the poor.
While Lok Sabha was adjourned for the day, the seven-hour-long debate in Rajya Sabha, however, remained inconclusive. The debate in Rajya Sabha continued till 6 pm as there were repeated demands by the opposition members that the Prime Minister should be present in the House to listen to the members. Leader of Opposition in Rajya Sabha Ghulam Nabi Azad said PM Modi, who did not come to the Rajya Sabha, should at least be present tomorrow and possibly intervene.
During a discussion on demonetization, which was taken up after suspension of all business in response to notices given by a host of opposition members, a scathing attack was made on the government which strongly defended the step as one taken in national interest and to end corruption and black money, which it linked to terror activities in the country.
Opposition attack on Modi in parliament
In an all-day debate in parliament today, opposition leaders like Anand Sharma of the Congress said they are not opposed to the reform, but to what they described as the lack of preparation to manage the cash crunch. The government has emphasized that if the notice for the initiative had been longer, the move would not have been effective.
Congress is the major opposition in parliament. Deputy Leader of Opposition in the Rajya Sabha Anand Sharma sought a probe into "selective leakage" of the demonetization move, which he termed a "Nadirshahi farman" (autocratic order). Initiating a debate after listed business was suspended to take up a discussion on the 8 November decision to withdraw old higher denomination currency, Sharma used wit and humor to attack Modi for being insensitive to problems caused to the common man. He asked Modi to state where he got Rs 23,000-24,000 crore, estimated by the International Money Watch Group, for his Lok Sabha elections. He also asked if cheque or credit card payments were made to organize his rally at Ghazipur in Uttar Pradesh a few days ago. Alleging that the information on demonetization was selectively leaked, he said, "Your BJP units have deposited crores (just before the 8 November decision)." Sharma sought to know from the Prime Minister as to "who wants to kill him", referring to the Prime Minister's speech in Goa where he had said that with demonetization resulting in "Looting of their 70 year corrupt earnings, they will destroy me, they can kill me". "There should have been an ordinance for demonetization. But no ordinance was brought. This is a Nadirshahi farman (autocratic order)," Sharma said.
The decision to demonetize high currency notes was leaked to a select few. Secrecy was not maintained on this issue. It was published in a Gujarati newspaper long back and even other newspapers wrote about it," said Sharma. "There should be a probe into the selective leakage of information," he said, asking: "What did the government do to prepare for effective implementation of the policy." He also sought to know from the government which law gave it the right to impose limits on withdrawing money from peoples' own accounts. "An atmosphere has been created by the government where questioning them has become a parameter to decide one's nationalism," said Sharma. He sought to know from the Prime Minister as to from where the "15 thousand crore rupees spent on your mega election campaign come from". "Did you pay for your recent Ghazipur rally through credit card," Sharma said mocking the government for asking people to use plastic money for day-to-day expenses. After withdrawing Rs 500 and Rs 1,000 currency notes, restrictions were placed even on foreign tourists who could not get their currency changed.
The Modi government rejected as baseless the opposition charge that there was "leakage" of the 8 November decision that benefited BJP, and said everyone was taken by surprise which is why there are "initial" problems.
The government argues that the honest tax payer is being rewarded as he does not have to worry about his cash deposits. For once the honest tax payer is in a privileged position which is rare and shocking for him.
Finance Minister Arun Jaitley had informed Parliament in August that fake currency was 0.02 percent of the total currency in circulation. If 0.02 percent by government admission is counterfeit currency, how can that be made the base to remove 86 percent of currency in circulation. An undeclared emergency has put common people in grave inconvenience, he said while crime money, ill-gotten wealth and that accrued through corruption or tax evasion is black money. One wonders if money in the market, or in households or with farmers, workers and employees was also blackmoney.
Key opposition leaders
BSP chief and former UP chief minister Mayawati demanded the presence of the Prime Minister in the House to hear out the Opposition parties and address their concerns. Mayawati questioned the government's preparedness for the demonetization of high-value bank notes, accusing it of spending the last ten months on settling the black money of its people. "The government has said that they spent ten months preparing for this decision. Ten months was a long time to prepare. If they were serious about it, they would have prepared well for all the problems that people are facing today." "If the government had spent ten months preparing for it, then why do they need another 50 days? There is something fishy."
While the masses are in pain, PM Modi keeps taking after creating a national crisis and Mayawati said he must be sleeping after taking pills, adding that the poor and the middle classes were the worst sufferers. "It is an immature decision taken in haste and the whole country feels that is an 'economic emergency'," she said adding that it was like a "Bharatbandi situation."
The hardship is real especially among lower income categories that do not have bank account and need cash for emergencies. Their trouble is painful and affects the society emotionally. There is no justification logical or emotional for this pain. An emotional pain cannot be justified by logic, neither should an economic decision rest on emotional arguments. The reason an emotional justification is pulled in is because of the nationalist fervor or color being given to an economic decision.
The nationalistic line or patriotic one is wrong all it shows is the intellectual drought that TV channels suffer from these days. Their desire to kowtow the government line crosses limits of ridiculousness and borders on stupidity. Though the line is supported by those in the government and is detrimental as it will affect economic decisions in the future. People are not stupid to be swept by such fervor. TD will not reduce or remove corruption. The artifice is high and is the favorite line of criticism for opposition politicians. Especially, as the government is introducing a higher denomination Rs 2000 note and reintroducing Rs 500 and Rs 1000.
To understand, TD by itself does not remove black money or will get rid of it. One, it will help to bring more people in the banking system as they stop relying on cash, particularly traders and jewellers. Second, currency as stock is not going vanish anytime, it cannot go away, Rs 500 and Rs 1,000 are also going to come back. This step is a shock therapy to the system. To put the fear in the minds of people who do not pay taxes or use cash to hide unaccounted income. Clever politicians have tried to explain that black money is no longer kept in cash but in gold and real estate.
Like all criticism it is easy. There is no single step or action that can get India rid of black money irrespective of what politicians say. The reason it is black is because the system is not able to capture it. No country has been able to successfully capture it, which is why tax havens exist. TD affects a small percentage of it, but should this step not be taken because it affects a small percentage. Should we wait endlessly until we find that brahmashastra that will destroy black money. If incremental steps help they should be taken.
This shock required surprise, surprise required secrecy that means not many people knew. Therefore the system is still not ready. Hence the hardship! Though the secret argument cannot be used for justifying the hardship as once announced banks need to get their act together. Especially as the nail that has lost the kingdom is the tray in ATM machine that is not able to take a Rs 2000 note.
Yechury Mamata, Mayawati
CPM leader Sitaram Yechury said that of the 130 crore population in the country, only 2.6 crore have credit cards. He took a dig at Modi and narrated the infamous quote of Queen Marie Antoinette during the French revolution who had said that people can eat cakes when they don't have bread. "We have Modi Antoinette who says 'If you don't have paper, use plastic'". Alleging that a BJP unit in Kolkata deposited Rs 1 crore in Indian's Bank Account on 8 November, he said "prove me if I am wrong." He added that Prime Minister was advertising for Paytm while talking about cashless economy.
The CPM leader said 1/5th of the economy is black economy and people who kept black money invested it in real estate, gold etc. That is why the imports surged and stated that it was this PM only who had stated that 95 percent of the black money is stashed offshore and is in safe havens. "PM is cleaning a pond to kill crocodiles but big crocodiles have survived and only small fishes are dying." He also demanded that corporate funding of all political parties should stop and there should be a system of state funding for elections to which Kurien said "why don't you move a private members bill in this regard."
Seeking immediate withdrawal of demonetization exercise, West Bengal Chief Minister Mamata Banerjee met President Pranab Mukherjee along with leaders of National Conference, AAP and NDA ally Shiv Sena and submitted a memorandum voicing serious concern over the crisis arising out of ban on Rs 1000 and Rs 500 currency notes. She said the situation arising out of demonetization has triggered a sort of constitutional crisis.
Expressing concern over the problems being faced by the people after the demonetization move, she said "We have requested the President to speak to the government and decide on this and bring back normalcy in the country. President was once the Finance Minister and knows country's situation better than anyone else, he will take appropriate action." Leaders of the other opposition parties including Congress, Left parties, SP and BSP did not took part in the protest march. Describing as "dictatorial and draconian step" the government's demonetization move, the memorandum has sought its immediate suspension. "Stop harassment of the common people by lifting of all sorts of restrictions recently thrust upon them," the five-page memorandum said, and added "ensure that supply of essential commodities in adequate quantities be restored in the markets forthwith."
Before beginning the march from Parliament, Mamata said "The march is to save common people from disaster." The ban has affected the normal functioning of the household as there is no money available. However, the Shiv Sena differed on the issue and insisted the government to extend the deadline of accepting the old currency notes.
Mamata also said "Those with black money have been supported, but taxpayers are suffering", and added that the situation arising out of demonetization has triggered a sort of constitutional crisis and financial emergency. Seeking the intervention of the President in the "interest of common people to alleviate the untold suffering, helplessness and financial insecurity that they are facing now", the memorandum said "withdraw this draconian demonetization measure immediately." Pitching for a broader campaign against demonetization, involving various political parties, Mamata yesterday met Delhi Chief Minister Arvind Kejriwal. Both the leaders discussed the crisis for about 40 minutes but Kejriwal reportedly expressed his reservation to come along with Shiv Sena on a same platform.
Mamata had approached other parties, including Congress and Left, to join the march against the demonetization of Rs 500 and Rs 1000 currency notes, saying "common people are suffering because of it." However, Congress and Left though opposing the demonetization move preferred not to join the rainbow platform created by Mamata against the government. Undeterred by the absence of major political parties she marched ahead.
Positives approach
On a day when the opposition launched an offensive against the government over the abrupt withdrawal of Rs. 500 and Rs. 1,000 notes, there was a rare exception. Nitish Kumar, Chief Minister of Bihar, expressed his "total support" for the ban, introduced last week by Prime Minister Narendra Modi. "Fake notes will disappear," said Kumar in his home state, sharing rare agreement with PM Modi, who has said the reform will attack the roots of black or untaxed money, counterfeited currency and corruption.
The parliament decried the ban on notes as a move that is punishing the poorest and weakest, who suddenly find themselves cashless.
Eight days after the old notes were cancelled, with just a few hours' notice, banks are swarming with huge crowds desperate to get to the counter or an ATM to collect some new currency. A new version of the Rs. 500 note is still a rarity; the 2000 rupee note is being rejected by many vendors who say they cannot provide change for the high-denomination bill.
Nearly 48 billion dollars have been deposited in banks so far, as people turn in the old notes. And though the lines at banks in cities are long, it is in villages that a crisis is threatened with lakhs who are excluded from the banking system.
For now, people can exchange Rs. 4,500 of old notes for new ones – after this swap, indelible ink is used on the customer to ensure it remains a one-time exchange; upto Rs. 24,000 can be withdrawn per week from a bank account; Rs. 4,500 can be withdrawn from an ATM per card per day. The government has repeatedly said it is working night and day to reconfigure ATM machines, which need bigger trays to stock the new currency. The Reserve Bank of India has also confirmed that it has made special arrangements to help villages by dispatching micro-ATMs
The Positives approach of Bihar CM Nitish should be misunderstood for support for the BJP government at all.
Observation
If the cash crisis, if not controlled effectively, could lead to a serious economic and financial catastrophe making India a weak nation among third world nations. If the government is unable to tackle the black and other flirty money, that could have serious impact on the future of Indian politics.
Moving towards cashless economy was fine but even the most developed economies of US or Europe has not achieved that objective yet. If they had, the US central bank would have stopped printing dollars, European Central Bank won't be printing Euros and UK central banks would have stopped printing pound sterling.
The move is without preparedness and people will punish BJP in 2019 during general elections. People of five states going for elections including Manipur, Uttar Pradesh and Punjab will punish BJP.
The common people, especially the poor and the housewives were put to great hardship through this move and if elections are held today they will teach this government a lesson, he said, adding that majority of women who saved money through household savings were upset with the move. It shows the shallowness of the TV anchors as intelligentsia. It also shows social media has the ability to influence the trajectory of public debate. It does not portend well for a democracy when the crowd is used as the arbiter for policy. The broad segment of the public discourse can be easily drawn as it is shorn of all nuances and can be easily clubbed into segments.
The hardship is real, but griping about it is not an argument for or against TD. An opinion based on hardship is just that a gripe.
The nationalistic and the ideological jingoists are not too different. As both do not see facts they only see political angles to every policy. They are criticising this step because it will not rid India of black money.
Criticism is always the lowest form of intelligence as it is an argument without a solution. Anybody can make it does not take any effort. Just because there an opinion exists does not make it right.
Today, social media gives every man the means to broadcast their opinion. But if you have a solution with that opinion it may be just a mite more useful. Otherwise, it is just another voice shouting loudly.
Demonetization move, causing hardship for the common people, is an economic decision that has far reaching ramifications. The hardship caused to people is not the reason temporary demonetization should not be done. Please note it is a temporary demonetization (TD). If the measure is hardship government should not take any step that causes it even it is long term interest of the people.
Undoubtedly PM Modi and BJP are now focusing on the assembly poll in UP and next Parliament poll. UP poll results will have impact on the future elections in the country. After the loss of Delhi and Bihar, BJP would be hard-pressed to be seen as the loser of UP also. But BJP has no hopes whatsoever of winning state UP which is now being ruled by the Samajwadi Party (SP) and opinions reveal a plus point for the BSP of Mayawati in UP.
2022: Small Medium Business & Economic Development Errors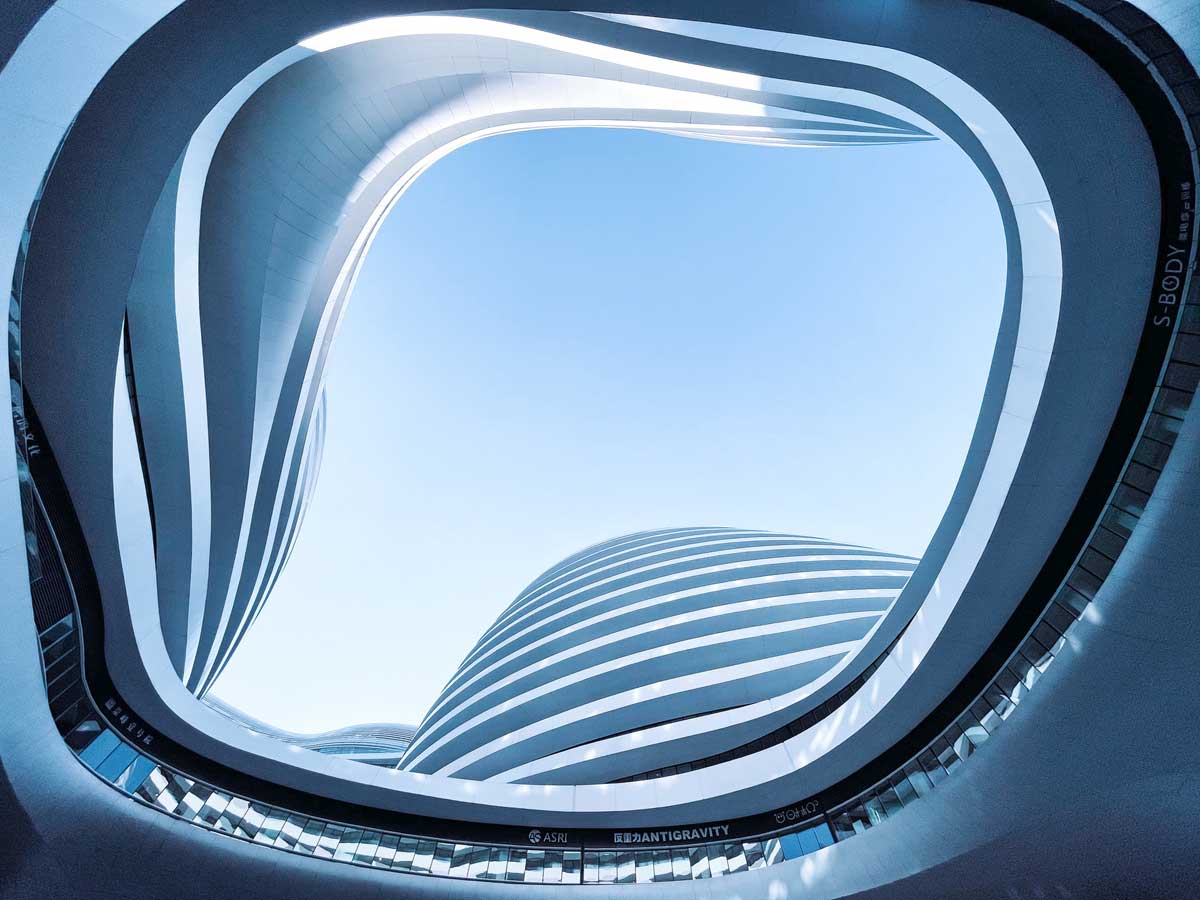 Calling Michelangelo: would Michelangelo erect a skyscraper or can an architect liberate David from a rock of marble? When visibly damaged are the global economies, already drowning their citizenry, how can their economic development departments in hands of those who never ever created a single SME or ran a business, expect anything else from them other than lingering economic agonies?
The day pandemic ends; immediately, on the next day, the panic on the center stage would be the struggling economies across the world. On the small medium business economic fronts, despite, already accepted globally, as the largest tax contributor to any nation. Visible worldwide, already abandoned and ignored without any specific solutions, there is something strategically wrong with upskilling exporters and reskilling manufacturers or the building growth of small medium business economies. The SME sectors in most nations are in serious trouble but are their economic development rightly balanced?
Matching Mindsets: Across the world, hard working citizens across the world pursue their goals and some end up with a job seeker mindset and some job creator mindset; both are good. Here is a globally proven fact; job seekers help build enterprises but job creators are the ones who create that enterprise in the first place. Study in your neighborhoods anywhere across the world and discover the difference.
Visible on LinkedIn: Today, on the SME economic development fronts of the world, clearly visible on their LinkedIn profiles, the related Ministries, mandated government departments, trade-groups, chambers, trade associations and export promotion agencies are primarily led by job seeker mindsets and academic or bureaucratic mentality. Check all this on LinkedIn profiles of economic development teams anywhere across the world.
Will jumbo-pilots do heart transplant, after all, economic performance depends on matching right competency; Needed today, post pandemic economic recovery demands skilled warriors with mastery of national mobilization to decipher SME creation and scalability of diversified SME verticals on digital platforms of upskilling for global age exportability. This fact has hindered any serious progress on such fronts during the last decade. The absence of any significant progress on digitization, national mobilization of entrepreneurialism and upskilling of exportability are clear proofs of a tragically one-sided mindset.
Is it a cruise holiday, or what? Today, the estimated numbers of all frontline economic development team members across 200 nations are roughly enough to fill the world-largest-cruise-ship Symphony that holds 6200 guests. If 99.9% of them are job-seeker mindsets, how can the global economic development fraternity sleep tonight? As many billion people already rely on their performances, some two billion in a critical economic crisis, plus one billion starving and fighting deep poverty. If this is what is holding grassroots prosperity for the last decade, when will be the best time to push the red panic button?
The Big Fallacy of "Access to Finance" Notion: The goals of banking and every major institution on over-fanaticized notions of intricate banking, taxation are of little or no value as SME of the world are not primarily looking for "Access to Capital" they are rather seeking answers and dialogue with entrepreneurial job creator mindsets. SME management and economic development is not about fancy PDF studies of recycled data and extra rubber stamps to convince that lip service is working. No, it is not working right across the world.
SME are also not looking for government loans. They do not require expensive programs offered on Tax relief, as they make no profit, they do not require free financial audits, as they already know what their financial problems are and they also do that require mechanical surveys created by bureaucracies asking the wrong questions. This is the state of SME recovery and economic development outputs and lingering of sufferings.
SME development teams across the world now require mandatory direct SME ownership experiences
The New Hypothesis 2022: The new hypothesis challenges any program on the small medium business development fronts unless in the right hands and right mindsets they are only damaging the national economy. Upon satisfactory research and study, create right equilibrium and bring job seeker and job creator mindsets to collaborate for desired results. As a start 50-50, balances are good targets, however, anything less than 10% active participation of the job creator mindset at any frontline mandated SME Ministry, department, agency or trade groups automatically raises red flags and is deemed ineffective and irrelevant. 
The accidental economists: The hypothesis, further challenges, around the world, economic institutes of sorts, already, focused on past, present and future of local and global economy. Although brilliant in their own rights and great job seekers, they too lack the entrepreneurial job creator mindsets and have no experience of creating enterprises at large. Brilliantly tabulating data creating colorful illustrative charts, but seriously void of specific solutions, justifiably as their profession rejects speculations, however, such bodies never ready to bring such disruptive issues in fear of creating conflicts amongst their own job seeker fraternities. The March of Displaced cometh, the cries of the replaced by automation get louder, the anger of talented misplaced by wrong mindsets becomes visible. Act accordingly
The trail of silence: Academia will neither, as they know well their own myopic job seeker mindset. In a world where facial recognition used to select desired groups, pronouns to right gatherings, social media to isolate voting, but on economic survival fronts where, either print currency or buy riot gears or both, a new norm; unforgiveable is the treatment of small medium business economies and mishmash support of growth. Last century, laborious and procedural skills were precious, this century surrounded by extreme automation; mindsets are now very precious.
Global-age of national mobilization: Start with a constructive open-minded collaborative narrative, demonstrate open courage to allow entrepreneurial points of views heard and critically analyze ideas on mobilization of small mid size business economies. Applying the same new hypotheses across all high potential contributors to SME growth, like national trade groups, associations and chambers as their frontline economic developers must also balance with the job creator mindset otherwise they too become irrelevant. Such ideas are not just criticism rather survival strategies. Across the world, this is a new revolution to arm SME with the right skills to become masters of trade and exports, something abandoned by their economic policies. To further discuss or debate at Cabinet Level explore how Expothon is making footprints on new SME thinking and tabling new deployment strategies. Expothon is also planning a global series of virtual events to uplift SME economies in dozens of selected nations.
Two wheels of the same cart: Silence on such matters is not a good sign. Address candidly; allow both mindsets to debate on how and why as the future becomes workless and how and why small medium business sectors can become the driving engine of new economic progress. Job seekers and job creators are two wheels of the same cart; right assembly will take us far on this economic growth passage. Face the new global age with new confidence. Let the nation witness leadership on mobilization of entrepreneurialism and see a tide of SME growth rise. The rest is easy.
Rebalancing Act: China's 2022 Outlook
Authors: Ibrahim Chowdhury, Ekaterine T. Vashakmadze and Li Yusha
After a strong rebound last year, the world economy is entering a challenging 2022. The advanced economies have recovered rapidly thanks to big stimulus packages and rapid progress with vaccination, but many developing countries continue to struggle.
The spread of new variants amid large inequalities in vaccination rates, elevated food and commodity prices, volatile asset markets, the prospect of policy tightening in the United States and other advanced economies, and continued geopolitical tensions provide a challenging backdrop for developing countries, as the World Bank's Global Economic Prospects report published today highlights.
The global context will also weigh on China's outlook in 2022, by dampening export performance, a key growth driver last year. Following a strong 8 percent cyclical rebound in 2021, the World Bank expects growth in China to slow to 5.1 percent in 2022, closer to its potential — the sustainable growth rate of output at full capacity.
Indeed, growth in the second half of 2021 was below this level, and so our forecast assumes a modest amount of policy loosening. Although we expect momentum to pick up, our outlook is subject to domestic in addition to global downside risks. Renewed domestic COVID-19 outbreaks, including the new Omicron variant and other highly transmittable variants, could require more broad-based and longer-lasting restrictions, leading to larger disruptions in economic activity. A severe and prolonged downturn in the real estate sector could have significant economy-wide reverberations.
In the face of these headwinds, China's policymakers should nonetheless keep a steady hand. Our latest China Economic Update argues that the old playbook of boosting domestic demand through investment-led stimulus will merely exacerbate risks in the real estate sector and reap increasingly lower returns as China's stock of public infrastructure approaches its saturation point.
Instead, to achieve sustained growth, China needs to stick to the challenging path of rebalancing its economy along three dimensions: first, the shift from external demand to domestic demand and from investment and industry-led growth to greater reliance on consumption and services; second, a greater role for markets and the private sector in driving innovation and the allocation of capital and talent; and third, the transition from a high to a low-carbon economy.
None of these rebalancing acts are easy. However, as the China Economic Update points out, structural reforms could help reduce the trade-offs involved in transitioning to a new path of high-quality growth.
First, fiscal reforms could aim to create a more progressive tax system while boosting social safety nets and spending on health and education. This would help lower precautionary household savings and thereby support the rebalancing toward domestic consumption, while also reducing income inequality among households.
Second, following tightening anti-monopoly provisions aimed at digital platforms, and a range of restrictions imposed on online consumer services, the authorities could consider shifting their attention to remaining barriers to market competition more broadly to spur innovation and productivity growth.
A further opening-up of the protected services sector, for example, could improve access to high-quality services and support the rebalancing toward high-value service jobs (a special focus of the World Bank report). Eliminating remaining restrictions on labor mobility by abolishing the hukou, China's system of household registration, for all urban areas would equally support the growth of vibrant service economies in China's largest cities.
Third, the wider use of carbon pricing, for example, through an expansion of the scope and tightening of the emissions trading system rules, as well power sector reforms to encourage the penetration and nationwide trade and dispatch of renewables, would not only generate environmental benefits but also contribute to China's economic transformation to a more sustainable and innovation-based growth model.
In addition, a more robust corporate and bank resolution framework would contribute to mitigating moral hazards, thereby reducing the trade-offs between monetary policy easing and financial risk management. Addressing distortions in the access to credit — reflected in persistent spreads between private and State borrowers — could support the shift to more innovation-driven, private sector-led growth.
Productivity growth in China during the past four decades of reform and opening-up has been private-sector led. The scope for future productivity gains through the diffusion of modern technologies and practices among smaller private companies remains large. Realizing these gains will require a level playing field with State-owned enterprises.
While the latter have played an instrumental role during the pandemic to stabilize employment, deliver key services and, in some cases, close local government budget gaps, their ability to drive the next phase of growth is questionable given lower profits and productivity growth rates in the past.
In 2022, the authorities will face a significantly more challenging policy environment. They will need to remain vigilant and ready to recalibrate financial and monetary policies to ensure the difficulties in the real estate sector don't spill over into broader economic distress. Recent policy loosening suggests the policymakers are well aware of these risks.
However, in aiming to keep growth on a steady path close to potential, they will need to be similarly alert to the risk of accumulating ever greater levels of corporate and local government debt. The transition to high-quality growth will require economic rebalancing toward consumption, services, and green investments. If the past is any guide to the future, the reliance on markets and private sector initiative is China's best bet to achieve the required structural change swiftly and at minimum cost.
First published on China Daily, via World Bank
The US Economic Uncertainty: Bitcoin Faces a Test of Resilience?
Is inflation harmful? Is inflation here to stay? And are people really at a loss? These and countless other questions along the same lines dominated the first half of 2021. Many looked for alternative investments in the national bourse, while others adopted unorthodox streams. Yes, I'm talking about bitcoin. The crypto giant hit records after records since the pandemic made us question the fundamentals of our conventional economic policies. And while inflation was never far behind in registering its own mark in history, the volatility in the crypto stream was hard to deny: swiping billions of dollars in mere days in April 2021. The surge came again, however. And it will keep on coming; I have no doubt. But whether it is the end of the pandemic or the early hues of a new shade, the tumultuous relationship between traditional economic metrics and the championed cryptocurrency is about to get more interesting.
The job market is at the most confusing crossroads in recent times. The hiring rate in the US has slowed down in the past two months, with employers adding only 199,000 jobs in December. The numbers reveal that this is the second month of depressing job additions compared to an average of more than 500,000 jobs added each month throughout 2021. More concerning is that economists had predicted an estimated 400,000 jobs additions last month. Nonetheless, according to the US Bureau of Labour Statistics, the unemployment rate has ticked down to 3.9% – the first time since the pre-pandemic level of 3.5% reported in February 2020. Analytically speaking, US employment has returned to pre-pandemic levels, yet businesses are still looking for more employees. The leverage, therefore, lies with the labor: reportedly (on average) every two employees have three positions available.
The 'Great Resignation,' a coinage for the new phenomenon, underscores this unique leverage of job selection. Sectors with low-wage positions like retail and hospitality face a labor shortage as people are better-positioned to bargain for higher wages. Thus, while wages are rising, quitting rates are record high simultaneously. According to recent job reports, an estimated 4.5 million workers quit their jobs in November alone. Given that this data got collected before the surge of the Omicron variant, the picture is about to worsen.
While wages are rising, employment is no longer in the dumps. People are quitting but not to invest stimulus cheques. Instead, they are resigning to negotiate better-paying jobs: forcing the businesses to hike prices and fueling inflation. Thus, despite high earnings, the budget for consumption [represented by the Consumer Price Index (CPI)] is rising at a rate of 6.8% (reported in November 2021). Naturally, bitcoin investment is not likely to bloom at levels rivaling the last two years. However, a downfall is imminent if inflation persists.
The US Federal Reserve sweats caution about searing gains in prices and soaring wage figures. And it appears that the fed is weighing its options to wind up its asset purchase program and hike interest rates. In March 2020, the fed started buying $40 billion worth of Mortgage-backed securities and $80 billion worth of government bonds (T-bills). However, a 19% increase in average house prices and a four-decade-high level of inflation is more than they bargained. Thus, the fed officials have been rooting for an expedited normalization of the monetary policy: further bolstered by the job reports indicating falling unemployment and rising wages. In recent months, the fed purview has dramatically shifted from its dovish sentiments: expecting no rate hike till 2023 to taper talks alongside three rate hikes in 2022.
Bitcoin now faces a volatile passage in the forthcoming months. While the disappointing job data and Omicron concerns could nudge the ball in its favor, the chances are that a depressive phase is yet to ensue. According to crypto-analysts, the bitcoin is technically oversold i.e. mostly devoid of impulsive investors and dominated by long-term holders. Since November, the bitcoin has dropped from the record high of $69,000 by almost 40%: moving in the $40,000-$41,000 range. Analysts believe that since bitcoin acts as a proxy for liquidity, any liquidity shortage could push the market into a mass sellout. Mr. Alex Krüger, the founder of Aike Capital, a New York-based asset management firm, stated: "Crypto assets are at the furthest end of the risk curve." He further added: "[Therefore] since they had benefited from the Fed's "extraordinarily lax monetary policy," it should suffice to say that they would [also] suffer as an "unexpectedly tighter" policy shifts money into safer asset classes." In simpler terms, a loose monetary policy and a deluge of stimulus payments cushioned the meteoric rise in bitcoin valuation as a hedge against inflation. That mechanism would also plummet the market with a sudden hawkish shift.
The situation is dire for most industries. Job participation levels are still low as workers are on the sidelines either because of the Omicron concern or lack of child support. In case of a rate hike, businesses would be forced to push against the wages to accommodate affordability in consumer prices. For bitcoin, the investment would stay dormant. However, any inflationary surprises could bring about an early tightening of the policy: spelling doom for the crypto market. The market now expects the job data to worsen while inflation to rise at 7.1% through December in the US inflation data (to be reported on Wednesday). Any higher than the forecasted figure alongside uncertainty imbued by the new variant could spark a downward spiral in bitcoin – probably pushing the asset below the $25000 mark.