[yt_dropcap type="square" font="" size="14″ color="#000″ background="#fff" ] W [/yt_dropcap]hen Donald Trump was elected to be the 45th President of the United States, he did so on vague promises and undefined policies. While Asia and Europe featured prominently on the campaign trail, he has been silent on any issue pertaining to Africa. Now that Trump will be taking office in January 2017, there is much uncertainty over the shape his future Africa policy will take, and how the relationship between the United States and the African continent will be affected by his presidency.
What is for sure, however, is that The Donald will be bad news for Africa. Given his staunch "America First" mantra that will be guiding his administration, Africa is going to slip all the way down the list as the US decreases its engagement with the world in order to channel resources inwards. The first budgetary elements on the chopping bloc will most likely be aid provisions to those in need. Despite the fact that Trump had very little to say about the issue, the overall tenor and content of his campaign, in which he pledged to dismantle and reduce the federal state apparatus suggests that USAID could be part of the devolution as well. Although US spending on aid only amounted to 1 percent of the total US federal budget in 2015, this spending will probably careen towards historic lows under President Trump. His transactional worldview relies on receiving tangible returns on his investments – and while Africa is the fastest growing continent, Trump is unlikely to notice.
The Trump presidency could also be the death knell for most of the trade with Africa. The "African Growth and Opportunity Act" (AGOA), which was signed into law in May 2000 to provide "beneficiary countries in Sub-Saharan Africa with the most liberal access to the U.S. market available," could be one of the first US-Africa agreements to go. While its successes have been debated, AGOA has nevertheless succeeded in pushing trade and investment to become the top priority for US policy in Africa, and in developing "Trade and Investments Hubs" to facilitate African companies' entry to the American market. With two-way trade valued at $36 billion in 2015, African member countries would lose billions if AGOA were to be abolished. Coupled with the possible abandonment of the "President's Emergency Plan for Aids Relief" (PEPFAR) and other development initiatives such as Obama's "Electrify Africa Act", Africa might be left standing in the dark.
Furthermore, the president-elect's controversial history of racist outbursts along with the appointment of Stephen K. Bannon as his chief strategist and senior counselor will not help to reassure African nations to place their trust in his administration. In fact, it may accelerate destructive processes already under way in the region, especially when China is increasing its efforts to win the hearts and minds of African leaders. In fact, the obsessive utterance of "America First" might end up making America last.
The U.S.' national security interests on the continent are defended through a constellation of military bases and tenuous defense agreements. Camp Lemonnier, the biggest American installation, is to be found in Djibouti and plays a vital role in the drone-based counterterrorism warfare staged against terrorist organizations such as Boko Haram and Somali pirates. From Djibouti, the US military is able to cover many of Africa's security hotspots, as well as the Southwest of the Arabian Peninsula (read, Yemen). In other words, the United States cannot afford to lose it.
But Djibouti's autocratic president, Ismail Omar Guelleh, has been slowly gravitating to China, drawn to Beijing by the billions it plans to invest in the country. In 2015, Djibouti agreed to host China's first military base, in close proximity to Camp Lemonnier, much to the concern of security experts who are worried about Chinese eavesdropping. Guelleh, a four term president notorious for having embarked on a massive opposition crackdown involving curbing freedom of the press and the torturing of activists, is now more likely to give more leeway to Beijing in the future as Trump looks inwards.
The net outcome of all of the above is that African countries will seek ever-closer relations with America's main contender on the continent – China. Traditionally, the US provided the blueprint for national development, but as China's engagement on the continent has been growing, many African leaders increasingly look at Beijing as an alternative to the US-led model based on democracy and liberalism. According to an Afrobarometer survey, the People's Republic ranks second as a development model, aided by the massive influx of Chinese investments and expanding trade relations. Adopting the Chinese model at a time when the International Criminal Court (ICC) is rapidly unraveling means that African dictators can continue to do as they please.
With Donald Trump at the helm, the US will disengage from Africa and China is ready to gladly fill the void. Outgoing President Obama fought hard to win the hearts and minds of Africans, but Trump's electoral campaign leaves little hope that the advances made in trade, investment and living standards will hold out much longer. Having lost the normative power it once had, the American insistence on democracy and freedom will soon wane as the Chinese approach to development will become the preferred choice, leaving autocratic rulers the continent over in the strongest position in years.
Russia-Africa Summit: Sergey Lavrov Embarks on Courtship and Assessment Tour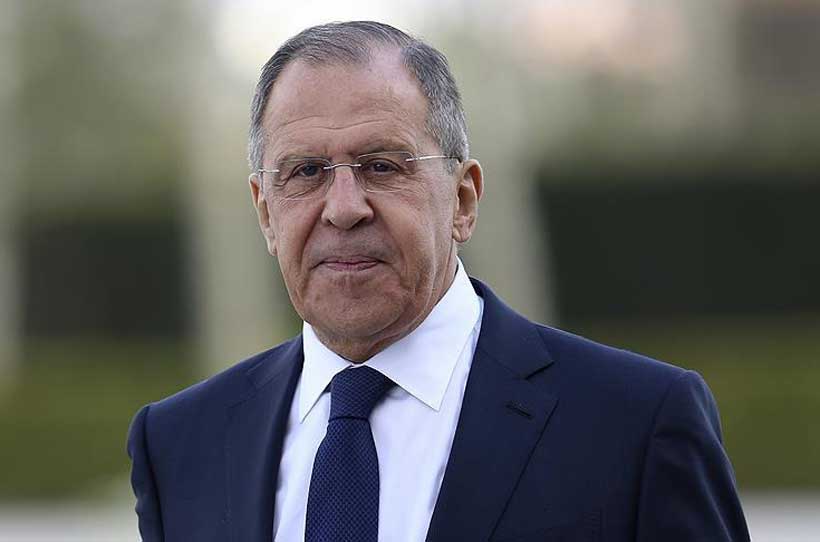 Behind lofty summit declarations, several bilateral agreements and thousands of decade-old undelivered pledges, Russia has been at the crossroad due to the 'special military operations' it began late February in Ukraine. It has achieved little these few years after the symbolic summit held in 2019. With preparations for the next African leaders summit, Foreign Minister Sergey Lavrov plans to undertake two African tours during the first quarter 2023.
At the heat of the Russia-Ukraine crisis and within the context of the current geopolitical and economic changes, Lavrov made a snapshot trip to four African countries July 24-28 this year. The four African countries on that travel agenda: Egypt, Ethiopia, Uganda and the Republic of Congo.
In January-February 2023, Lavrov will first focus on North Africa. Why the Maghreb is a strategic region for Russia? It is true that despite the appearance of competition between Europe and the United States, between Russia and China as well as the Gulf States, Russia has intensified its relations aims at raising its influence in the Maghreb.
Worth noting that Egypt already has significant strategic and economic ties with Russia. With the geographical location of Egypt, Lavrov's frequent visits there has some tacit implications. Last July trip, for instance, concretely aimed at explaining the perspectives for Russia's actions in neighbouring Ukraine, to frame-shape its geo-strategic posture in the region and solicit support from the entire Arab world. It followed U.S. President Joe Biden official visit to the Middle East. Biden visited Israel, the Palestinian territories and Saudi Arabia.
Reports from Russia's Ministry of Foreign Affairs indicated that Lavrov plans to undertake two "coordinated working visits" and first trip will focus on Arab-speaking North African region popularly referred to as Maghreb. For several decades, the Maghreb region has been a multifaceted conflict region, in fact one of the most volatile geopolitical frontiers, and which includes Mauritania, Morocco, Algeria, Tunisia and Libya. This vast area inhabited by some 120 million people – 80 per cent of them in Algeria, Egypt and Morocco – is landlocked between the huge Mediterranean Sea and the Sahara Desert.
Historically, Russia has had long-standing good political relations not only the North but also with sub-Saharan Africa down to Southern Africa since Soviet times, provided tremendous support for liberation movements that culminated in decolonization and ultimately the rise of the economies in Africa. The continent is rife with rivalry and competition, attracting foreign players especially this time of emerging new global order.
According to official reports, Russia is interested in expanding multifaceted cooperation, and making feverish attempts for a collaborative mechanism to upgrade its relations. It seeks to work closely in developing a new architecture necessary for participating in development projects, promote infrastructure, trade and other viable economic ties. It held the first Russia-Africa summit three years ago, signed many bilateral agreements and issued an impressive joint declaration as a roadmap for the future directions.
On the agenda for the second Russia-Africa summit scheduled to be held in St. Petersburg, there are matters relating to building a new global architecture in the context of strengthening multi-polarity and the international security, food and energy security, healthcare and humanitarian cooperation, education, science and culture.
With rafts of sanctions imposed on Russia, it becomes expedient for both Russia and Africa to find alternative ways of collaboration (between Russia and Africa) that do not rely on Western currencies or sanctions policy. Of course, illegal sanctions imposed on Russia continue to have a negative impact on foreign economic relations, necessitating an urgent reconfiguration of strategies for pushing further cooperation.
The reports always note that Africa is one of the most important and fastest growing region for Russian producers. Moscow understands the significance of engaging and achieving sustainable development there. For example, Russia faces the challenge to promote the creation of a reliable infrastructure for the production and transportation of African energy products and the development of domestic markets. It faces the challenge of setting admirably its economic influence in the continent.
That however in November 2021, a policy document titled the 'Situation Analytical Report' presented at the premises of TASS News Agency was very critical about Russia's current policy towards Africa. While the number of high-level meetings has increased, the share of substantive issues on the agenda remains small. There are little definitive results from such meetings, according to that authoritative report researched and put together by 25 Russian policy experts headed by Professor Sergey Karaganov, Chairman of the Council on Foreign and Defense Policy.
The report pointed to the lack of coordination among various state and para-state institutions working with Africa. For the past three decades, Russia plays very little role in Africa's infrastructure, agriculture and industry. Many bilateral agreements, at the top and high political levels, have still not been implemented. A lot more important issues have received little attention since the first African leaders summit held in Sochi.
Our monitoring shows that the Russian business community hardly pays attention to the significance to, and makes little efforts in leveraging unto the African Continental Free Trade Area (AfCFTA) which provides a unique and valuable platform for businesses to access an integrated African market of over 1.3 billion people.
In an interview with Steven Gruzd, Head of the African Governance and Diplomacy Programme at the South African Institute of International Affairs (SAIIA), explained that Africa is a busy geopolitical arena, with many players, both old and new, operating. Apart from EU countries, China and the US. There are players such as Iran, Turkey, Israel, the UAE, Japan and others. Russia has to compete against them, and distinctively remain focused its efforts with strategies.
On the other side, Russia uses the rhetoric of anti-colonialism in its engagement with Africa, and that it is fighting neo-colonialism from the West, especially in relations with their former colonies. It sees France as a threat to its interests in Francophone West Africa, the Maghreb and the Sahel.
Russia brings little to the continent especially in the economic sectors which badly need investment especially building infrastructure. Undeniable fact is that many external players have also had long-term relations and continue bolstering political, economic and social ties in the continent.
"I would largely agree that there is a divide between what has been pledged and promised at high-level meetings and summits, compared to what has actually materialized on the ground. There is more talk than action, and mere intentions and ideas have been officially presented as initiatives already in progress. There needs to be a lot of tangible progress on the ground for the second summit to show impact. It will be interesting to see what has been concretely achieved in reports at the second Russia-Africa summit scheduled for this 2022," he assertively argued.
Of course, Russia aims at restoring and regaining part of its Soviet-era influence, but has problems with planning and tackling its set tasks, lack of confidence in fulfilling its policy targets. The most important aspect is how to make strategic efforts more practical, more consistent and more effective with African countries. Without these fundamental factors, it would therefore be an illusionary dream considering multifaceted partnership with Africa.
As a direct result of Russia's 'special military operation' aims at 'demilitarization and denazification' in the neighbouring post-Soviet republic of Ukraine since late February, Russia has come under a raft of sanctions imposed by the United States and Canada, European Union, Japan, Australia, New Zealand and a host of other countries.
…Africa is a Continent and not a Country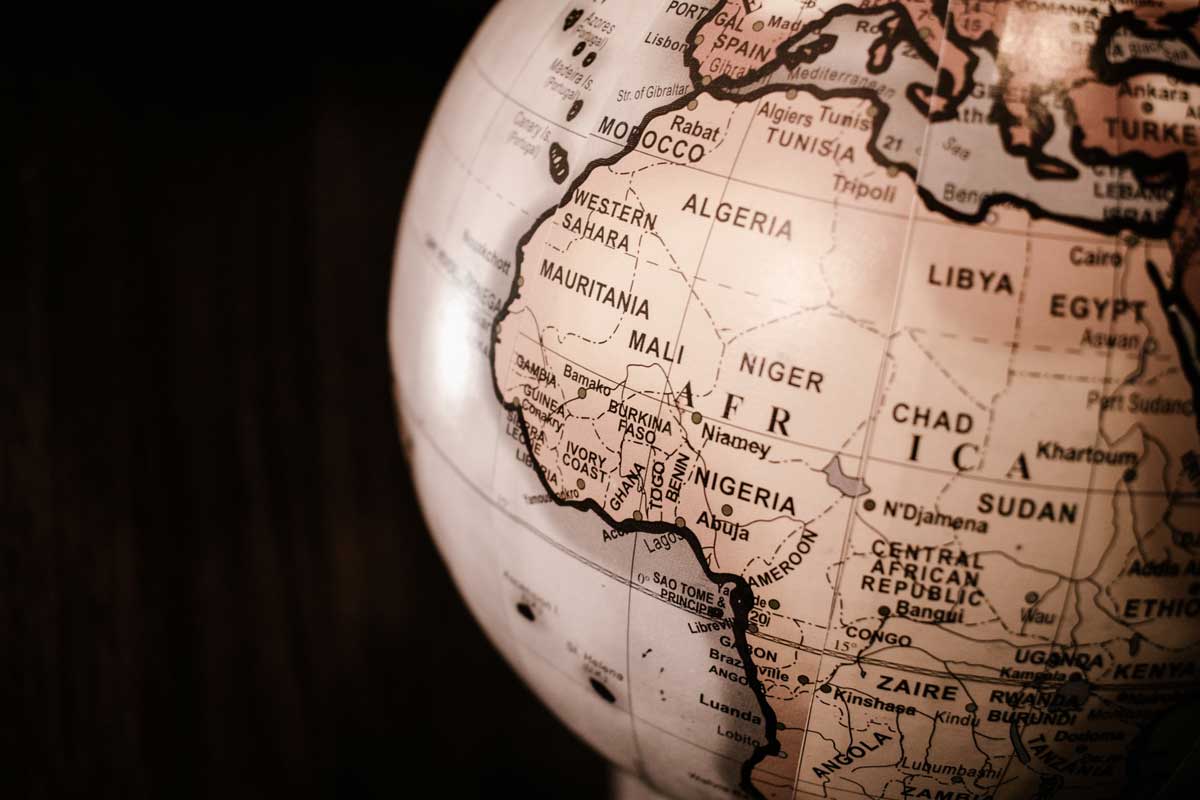 Russian officials are highly educated and knowledgeable people, but are often confused to make the difference between a continent and a country. Africa is mentioned in reports even when dealing with a single African country. Referring to dictionary definitions can help to understand the distinctive meaning of these and how to use them in official phrases and reports.
Any English dictionary gives the meaning and shows how to use them. For example, Britannica and Webster dictionaries say "a country" is a distinct part of the world, such as a state, nation, or other political entity. It may be a sovereign state or make up one part of a larger state.
Both Britannica and Webster, additionally, explain that "a state, a nation and a country" are interchangeably used, but what is important to note is "it is a territorial entity, with a permanent population, defined borders, and a government that effectively controls the territory.
What is under simple discussion here is that Russian officials oftentimes and frequently confuse "a continent" with "a country, nation and state" in speeches and reports. In geography, history and social studies at all schools throughout the world, teachers explain that Africa is a continent but not a country.
In this context, Africa as a continent consists of or made up of 55 states or countries, and a state or a country is an individual entity.
Take for example: The first ship with 20,000 metric tons of Russian fertilizers on board sailed from a Dutch port to Africa on November 29. Does this mean sending 20,000 metric tons to entire Africa or just to one African country? This shipment is only meant for Malawi. The Russian fertilizes will be carried by sea to Mozambique and then delivered by land transport to Malawi.
Take for example: President Vladimir Putin said during the first Russia-Africa summit that "Russia has written off $20 billions of Africa's debts to the Soviet Union" and that was an act of generosity.
What is noteworthy here is Moscow's decision to write off African debts that were accumulated mostly through weapons and arms delivery to a number of African countries during the Soviet era. The politics of Africa's debt write-offs has had historical chronology. Always referring to Africa's debts et cetera.
The simple question here is that not the entire Africa bought Soviet weapons and military equipment. How many African states bought military equipment from the Soviet Union? Records, however, show that some of these countries include Angola, Zimbabwe, Ethiopia, Benin, Tanzania and Zambia.
Reports from the Foreign Ministry generalizing that Russia is helping Africa with humanitarian food deliveries is completely wrong. Not the entire Africa is benefiting but a few countries.
There are too much generalization in diplomatic rhetoric and phrases, most probably to draw or solicit sympathy from Africa. With food supplies to Africa, it is necessary to specify African countries benefiting from this free delivery and humanitarian aid. It is not the entire Africa, of course not. With questions relating to Russia-Ukraine crisis and about the food deliveries, these are going to Ethiopia, Sudan, Djibouti and Malawi.
What China's Belt Road Initiative means for Africa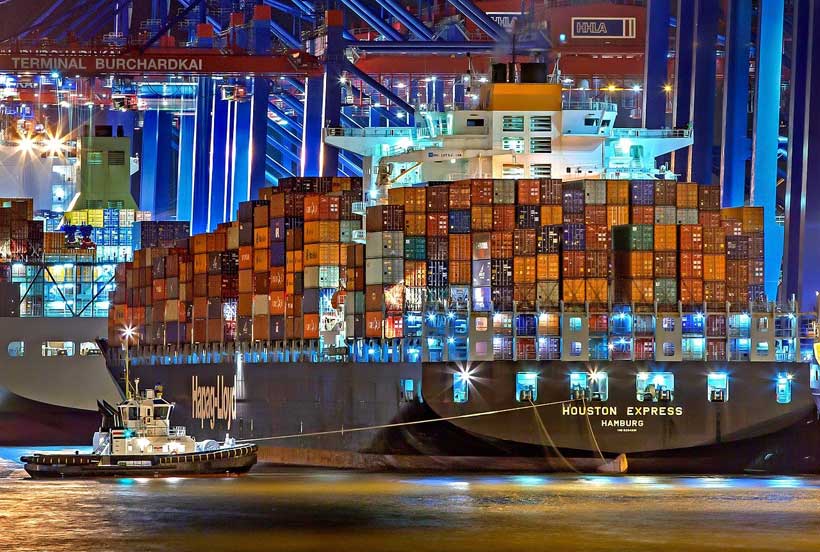 China's presence in Africa has sparked a huge debate on whether China is the new neo-colonizer or a new development partner for Africa. This debate has, for the most part, ignored the role African nations play in this relationship.
This relationship is necessary for both parties. The Belt and Road Initiative which is an illustration of China's investments and aid for the African economies (BRI), with the help of (BRI) China will gain access to all the export markets, vital resources, and international support on sensitive issues, such as the human rights abuses that have been taking place in the area of Xinjiang, the policy of One China and the suppression of democratic institutions that have been taking place in Hong Kong. However, China's relationship with each and every African nation is mostly in the favour of Beijing because of the deep pockets, "non-interference" policy, and rhetoric of its benign intentions, that's why China has been and will be the preferred partner for many African countries. This is exemplified by China's 2021 white paper on Africa, which asserts that Beijing's goal on the continent is "giving more and taking less, giving before taking and giving without expecting anything in return, so China welcomes African nations aboard the development express train with its open arms."
Despite the admirable nature of these sentiments, the question remains: how can African nations maximize their gains from such an imbalanced relationship? Accepting Chinese aid, investments, capital, and technology for massive infrastructure projects is insufficient for extracting benefits. What is required is the practice of local agency, which entails exerting influence to extract the greatest possible benefits. This would necessitate that the government emphasizes the localization of BRI projects so that political, social, and economic actors are involved. In this regard, Nigeria can be the case study of what transpires when an African nation fails to exert its own influence to shape its relationship with China to meet the needs of its people. Since 2006, Beijing and Abuja have been strategic partners, and their economic relationship has flourished in a manner that both parties would generally describe as a "win-win." In terms of trade and investment, China has emerged as a major player in Nigeria, and in terms of development assistance, China has become Nigeria's preferred partner.
China has been Nigeria's primary source of funds to re-establish its deteriorating infrastructure, with Abuja joining the BRI formally in 2018 at the Forum on China-Africa Cooperation (FOCAC) Summit in Beijing. China and its economic actors, particularly the China Civil Engineering Construction Corporation (CCECC), has emerged as the driving force behind Abuja's infrastructure reconstruction goals. Beijing was also instrumental in the construction of the Kaduna-Kano ($1.7 billion), Lagos-Kano costing $6.7 billion, and the Lagos-Ibadan railway lines costing $1.5 billion. Even in the construction of airports and information and communications technology (ICT) infrastructure, Chinese companies have assumed a leading position.
The advantages are evident. The delivery of essential public goods to Nigeria will stimulate economic activity. Although Nigeria's political elites have repeatedly thanked China for their assistance. Nonetheless, not everything is perfect. The operationalization of the BRI in Nigeria has been a mystery to local actors, preventing their participation in decision-making and project implementation. According to an Afrobarometer survey, only 28% of Nigerians are aware of Chinese "loans/development assistance" in their country, which is significantly lower than the average of 47% across 33 nations.
Nigeria's national legislature has deplored the lack of transparency surrounding loan agreements which are existing between the executive and Chinese state banks. This conforms to a pattern identified by AidData: Typically, Chinese loan agreements contain "extensive confidentiality clauses." Due to Nigeria's inadequate institutional capacity, BRI projects are beset by secrecy, corruption, and flagrant disregard for domestic laws.
As a result, there are no comprehensive links between the megaprojects China has undertaken in Nigeria and the domestic economy. Chinese development assistance have generally tied Chinese companies, technology, and capital, which tend to threaten thet supplant indigenous economic actors. Already, Nigerian construction firms are complaining that they are excluded from BRI projects. Nigeria's transport minister, Rotimi Amaechi, responded by urging these companies to increase their capacity to undertake such large-scale projects. In reality, these domestic corporations operate within a system that disadvantages them. As the managing director of the Nigerian engineering and construction firm Dutum Company Limited, Temitope Runsewe remarked, "These Chinese companies appear with cheap funds from China… They will say to our government, "Show us the projects, and we will mobilise and begin construction immediately." This is extremely enticing, and the majority of our government officials succumb to it at the expense of local capacity building."
This tendency frequently conflicts with the Nigerian Public Procurement Act of 2007, which stipulates that bids must be competitive, open, and transparent. Recently, Amaechi, Abubakar Malami, Nigeria's minister of justice and attorney-general of the federation, and the CCECC were taken to court for procurement irregularities relating to the awarding of a contract to the CCECC to construct a 190-kilometer narrow gauge track from Minna in Niger State to Baro for approximately $210 million. In addition, the government has shown reluctance to implement local content requirements in BRI projects. For instance, Nigeria's House of Representatives Committee on Treaties, Protocols, and Agreements argued that local content requirements were not present in the loan agreements under review.
According to Ian Taylor, this demonstrates that the Nigerian government's agency can be described as "agency as corruption." The actions and inactions of those in authority benefit a minority at the expense of the majority. Amaechi's request that Chinese loan agreements not be scrutinised as "they are sensitive to what you say" exemplified this point. He argued that criticism could discourage Chinese development aid. This attitude represents the government's lack of political will to exercise the authority necessary to localise the BRI.
The question that arises is whether Nigerians are receiving the best possible deal from the relationship between their government and China. According to the World Bank Report on the BRI, the risks associated with the BRI – debt sustainability, stranded infrastructure, and harm to local communities and the environment – are exacerbated by the presence of weak domestic institutions and the concomitant growth-stifling corruption. To maximise the benefits of the BRI, good governance practises that advocate for openness, transparency, adherence to domestic procurement laws, and an emphasis on local content requirements are required.
As demonstrated by the preceding analysis, this is not the case in Nigeria. The lack of public consultation and the propensity to use backdoor channels to approve projects have resulted in infrastructure projects that are "largely inaccessible to the public while all but inaccessible to the government."