Uplifting Sustainable Development: The integrative improvement institutes project
[yt_dropcap type="square" font="" size="14″ color="#000″ background="#fff" ] T [/yt_dropcap]he word "sustainable" has acquired many meanings in recent years. However, in essence, the word means "able to keep going" and it is with this meaning which it is here applied to organisations and individuals as well as to their physical, social and cultural environments.
The challenges we face in our economies and societies in our divided unsustainable world are perhaps greater than at any other time. These challenges have arisen because of how we have been trained to think, plan and act as individuals and how we have applied this training to the way we organise and govern ourselves. We have thought, planned, organised, governed and acted as though our world is comprised of parts which can be separately exploited by humans and managed by us from one stable state to another. We have forgotten we are just one species in a complex natural world. We have tended to act without a sense of wholeness – without integrity. Meeting these challenges will require new approaches to how we are trained to think, plan and act as individuals and how we are trained to organise and govern. These new approaches will need to be based on our current scientific understanding of our world and the human mind.
How we think is not how we are trained to think!
Broadly, we tend to be trained in critical thinking. In educational institutions, at work and even at home we train what may be called our Critical Mind. We train people to reason in a disembodied way as though our minds were symbol manipulators like computers, unconnected with the remainder of our bodies and our physical, social and cultural environment. We train them to break problems down into parts, to put these parts into rigid categories with shared properties and to manipulate symbols representing these categories. We train them to hypothesise using these rigid categories ( thereby excluding all other possibilities) and look for a grain of the "truth" about these categories which is imagined to be "out there" in the "real" world and to justify that "truth" with propositions expressed in words or mathematical symbols joined together in accordance with the rules of logic. We train them to think in a straight line towards a conclusion. We train them as though the way we justify our thoughts – in logical statements – is the way we think. In short, we train people to think "inside the box". We dehumanise reasoning.
The effects of this on our lives and work include:-
• People who are predisposed to be less comfortable with manipulating symbols tend to become alienated from the better justifiers.
• As justifications become more specialised the difficulty of communicating increases and trust decreases.
• We tend to become locked into our justifications.
• We make a habit of being critical first and thinking constructively second or not at all.
• We continue doing what has worked in the past even when circumstances change.
• Critical thinking based on different, crude and rigid categorisations often leads to unresolved conflict in groups and organisations. This unresolved conflict can surface later and undermine the group or organisation as may be seen in organisations in which management does not consult meaningfully with staff.
• Similarly, as individuals we can be left with unresolved internal conflict. This can damage the individual and others and lead to poor relationships and unhappiness.
• All this unresolved conflict leads to cruelty, unhappiness and inefficiency and hinders our creativity and performance as individuals, in groups and in organisations.
• Overall, this "parts" thinking is not compatible with the thinking necessary to achieve sustainable development, as explained by Paul Weaver in "The Natural Advantage of Nations: Business Opportunities, Innovation and Governance in the 21st Century" (pp.246-253).
For instance, he states:- "In the process of breaking down real world systems into parts, most of the links and relationships that are the central concerns of sustainable development – the links between the natural and social systems or between levels in hierarchical structures or between time periods – are severed and are not studied by the specialized disciplines. Relatively new academic fields such as resilience and complex systems theory seek to address these issues by integrating the social and natural sciences." (p.250).
Critical thinking has produced and will continue to produce much knowledge of parts of the world around us but it is inconsistent with the integrative way in which nature, our bodies, brains and minds function. There is mounting evidence in our increasingly interdependent world that in addition we need to be trained specifically in something like NEW Integrative Thinking (NEW IT) which is consistent with the integrative way nature, our bodies, brains and minds function. While continuing to train in and employ critical thinking we need also to train what may be called our Integrative Mind of which our Critical Mind is a part.
NEW Integrative Thinking (NEW IT)
NEW IT is based on extensive research in Mind Science in recent years. Mind Science draws on work from the brain sciences (which include neuroscience, immunology and endocrinology); biology; ethology; computer science; social, evolutionary and cognitive psychology; physics; anthropology; neurophilosophy (a new science established with a view to building a unified science of the mind and brain); linguistics; systems theory; complexity science including self-organisation, chaos, uncertainty, and emergence; the philosophy of mind; the philosophy of science and evolutionary epistemology (a branch of philosophy concerned with the origin, nature, methods and limits of human knowledge). Based on this work the human mind may be defined as the process of the living human brain interacting with the rest of the human body, which is interacting with its physical, social and cultural environment.
Among other things this research has shown:-
• Our mind and reasoning are inherently embodied, that is, shaped by our bodily interaction within itself and with its physical, social and cultural environment.
• Most thought is unconscious and much of our reasoning is done when we are not conscious of its being done.
• Over a lifetime of experiences we develop a number of prototypes in our minds which are reflected in patterns in our brains.
• It is difficult to change these prototypes so solving novel and complex problems in a creative way usually involves redeploying prototypes from another domain to the novel or complex domain.
• The more prototypes we have (the broader and deeper our knowledge) and the greater our ability to trigger those prototypes, the easier it is for us to creatively address novel and complex problems.
• We tend to be simplifiers because we can keep only about four items, plus or minus one, in our short-term memory while we are working on other information.
(For a concise introduction to the Mind Science which underpins my work please see the interview with leading cognitive scientist George Lakoff about his and philosopher Mark Johnson's book "Philosophy in the Flesh" at http://www.edge.org/discourse/lakoff.html. For an annotated bibliography relating to Applied Mind Science in the field of Integrative Thinking please see NEW IT Module 1 at http:www.integrative-thinking.com.)
While encouraging and applying critical thinking when appropriate, NEW IT is a process of habitually and almost automatically making connections to create a whole new picture rather than habitually and almost automatically breaking down an old picture into its parts. NEW IT may be thought of as a more comprehensive successor to lateral thinking and using multiple intelligences but, not surprisingly, is fully integrated, not an add-on extra. It is a practical application of Mind Science so is a form of technology but it is human-based rather than machine-based technology. It is a NEW way of thinking which helps us think "outside and inside the box" and integrate the two as we plan and act.
The process of NEW IT may be thought of as our wondering (W) about a situation, creating a narrative (N) connecting our wonderings and managing our experiences (E) in acting out our narrative. It is distinctive in that it helps integrate intuition, reason and imagination. It involves understanding and learning what our basic human needs and aspects of our human will are, what guides us in balancing those needs and will, clarifying what we have and what we want to set our goal, exploring possible connections when relaxed, arriving at a strategy to negotiate the change from what we have to what we want, devising tactics to advance the strategy, taking bold, assertive and timely action to achieve our goal, reviewing and evaluating our performance.
Becoming an Effective NEW Integrative Thinker (NEW IT) Is Not Difficult
For example, the SOARA (Satisfying, Optimum, Achievable Results Ahead) Process of Integrative Thinking in NEW IT includes a comprehensive set of aids to memory to help trigger connections in our minds, help us see analogies in unrelated fields and provide a way of self monitoring our thinking and acting. All these aids to memory are joined together in a meaningful sentence so the Process as a whole can be learned in about the time it takes to learn to drive a car (about twelve hours) and is easily remembered. With practice its application can become almost automatic. At all stages of the Process provision is made for learners to record their reflections and possible actions based on those reflections. People can be introduced to the basic concepts of the Process at almost any age. The Process is culturally neutral because it accepts the uniqueness of each human being.
With practice, applying the SOARA Process of Integrative Thinking becomes a habit which empowers people and makes easier our struggle to achieve successful outcomes on a life-long journey among possibilities. It helps us refine our perceptions, expand our horizons, sense and respond successfully to emerging trends and events. By helping us to make analogies from other domains it brings out and enhances our creativity. By helping us to always consider a comprehensive range of variables it ensures we always take others into account including our "customers" and stakeholders. NEW IT helps us and our enterprises thrive.
By helping improve our creativity and performance NEW IT helps us gain a sense of meaning, a sense of belonging and a sense of personal power. This is because NEW IT helps us reconcile our needs and wants and balance and integrate our thoughts, feelings and actions in harmony with our physical, social and cultural environment. In this way NEW IT helps us to a self-reliant state of mind from which we can work towards uplifting sustainable development and the better linking of life and work.
In all contexts NEW IT provides an essential ingredient for sustainable successful connections, relationships and interactions – a common basis for communication between individuals.
Against this background, the Integrative Improvement Institutes Project directly addresses our challenges in a novel way. It is designed to improve the well-being of people and their physical, social and cultural environments through low-cost adaptive diffusion, refinement and implementation of a unique bottom-up Integrative Improvement (II) approach for uplifting sustainable development.
II emphasises dynamic connections, relationships and interactions in line with our current scientific understanding of the world as tending to be self-organising with human beings whose minds are naturally integrative. II improves in a balanced, integrative and sustainable way the lives people already have. II involves training individuals in NEW Integrative Thinking and encouraging and facilitating Integrative Governance enabled by technology in all government, business and civil society organisations. II progress is measured by a Genuine Progress Indicator (GPI).
The project is at the stage of seeking people and institutions which would like to advance Integrative Improvement in the world. In line with the adaptive tendency inherent in the Integrative Improvement approach, the current draft plan is designed to adapt as other catalysts join as one of a maximum of seven founding members of the Federation Integrators Team of the first Integrative Federation (IF) or in other roles as the project evolves. Alternatively, start-up or existing business, government and civil society organisations may like to apply the Integrative Improvement approach in their own organisations now.
The current draft project plan is as follows:-
Aim:- Improve the well-being of people and their environments through low-cost diffusion, refinement and implementation of the Integrative Improvement (II) approach for uplifting sustainable development.
Strategy:- Establish an adaptive networked Integrative Federation (IF) of largely virtual Integrative Improvement Institutes (IIIs)) in a number of countries using the training modules and templates at http://www.integrative-thinking.com and complementary tools for uplifting sustainable development.
Outline plan:- Have one IF website for teaching, research and consulting in Integrative Improvement with a page for each Institute, for each tool and for research related to NEW Integrative Thinking, Integrative Governance, Integrative Improvement, Integrative Capitalism and Integrative Democracy. A catalyst in each of 7 countries would attract and train 7 people to be the IIIs Integrators Team (IIIsIT) in their country. Each Institute would attract, train and license 7 people with experience in 7 industries to provide personal contact in 7 local areas to further diffuse Integrative Improvement and, for a fee, train successive groups of 7 people from government, business and civil society organisations based on material on the IF website. These trained people would implement Integrative Improvement in start-up and existing organisations and help in the further diffusion, refinement and implementation of Integrative Improvement in line with the model outlined here.
Tactics:- Sense and respond adaptively to other catalysts and end-users/citizens as the Integrative Improvement Institutes "virus" spreads.
Other relevant project information is as follows:-
Catalysts:- A provisional list (this and the whole project is designed to adapt as catalysts join) of the sort of catalysts needed is: a) people from a range of countries and practical settings; b) people committed enough to obtain all the modules and learn about the processes; (Money raised goes to advance the Project.) c) people with institutional bases which would lift credibility and lower overheads; d) web builder and webmaster to provide and maintain the virtual presence of the Federation and its Institutes as per the outline plan; e) facilitator for meetings – mostly virtual; f) executive secretary; g) people to seek content for and coordinate the pages on the website under the headings "Institutes", "Tools" and "Research". Overall, fields, interests and skills will need to cover Planning; People; Market; Product; Money; Physical, Social and Cultural Environment.
Affordability:- The basic modules offered at www.integrative-thinking.com may be purchased and learned one at a time so they should be affordable by even the smallest and poorest organisation.
However, if even the existing low prices are not affordable one copy of each module and template can be provided at whatever price an organisation certifies it can afford. Special arrangements can be made if multiple copies are required so all involved in the organisation can learn the processes and thereby acquire a common basis for communication – essential for success in any relationship or organisation. Each organisation is invited to suggest the financial arrangement that would suit it best.
Time:- The material is in easily digested small "bites" with a page at the end of each group of "bites" on which the learner records reflections and possible actions. In this way busy people can keep track of their learning. Moreover they can retain what they have learned because there are aids to memory and revision sections built-in.
Practicality:- The material is designed to be learned by each learner applying it to a problem of their own so each needs a copy of all the material to retain and refer to in future. It is designed to be accessible to people whose frontal lobes are more or less developed (mid-teens onwards) but the concepts could be taught to young children too.
Applicability:- To meet the many challenges we all face as individuals and in groups we all need integrative problem solving skills. This is what learning NEW Integrative Thinking teaches quickly, economically and permanently. Moreover, every organisation needs good governance policies. Douglas Integrative Governance 247 templates help organisations produce them quickly, economically and permanently. The potential market for a licensee would be huge as the material is applicable outside formal education channels and to people in the existing economy.
Joint venture basis:- Joint venture agreements are used to record contractual arrangements between all parties.
Uplifting sustainable development
Implementing the Integrative Improvement Institutes Project would be uplifting and sustainable for individuals because it would provide them with integrative problem solving skills to enable them to be self-reliant, innovative and reach with more confidence their full potential in the face the realities of life in general and the labour market in particular. It would be uplifting and sustainable for organisations because it would help them be adaptive in rapidly changing market conditions and assist their employees to contribute most to the organisation. It would be uplifting and sustainable for economies because all people would have an understanding of the need for and means of achieving sustainable development and economic activity would be generated by more people. It would be uplifting and sustainable for the global community as all could have a common basis for communication and problem solving.
Do you want to be involved in this uplifting project? Please contact Graham Douglas at integrative[at]optusnet.com.au
Uber & the Neoliberal State
Everyday in my local papers, I read stories with headlines like "Subway Ridership Dropped Again in New York as Passengers Flee to Uber." AMNY, in its daily Tweet compilation section, generally devotes at least half of its selections to posts bashing the subway and bus system. In the midst of the hangover that was last week's Uber IPO (in which it immediately lost 8% of its value), it would be appropriate to contemplate the intersection of Uber (and its ugly stepsister Lyft) and the government.
In the shadow of the Great Depression and WWII, under the Administrations of the multimillionaire Franklin Roosevelt and the no-nonsense Republican Dwight Eisenhower, the federal government invested the equivalent of football fields full of cash on infrastructure projects like the Interstate Highway System (which cost half a trillion in today's dollars). States and cities likewise undertook great transportation schemes. Between the 1920s and 1960s, Robert Moses funded 413 mi. of parkways and 13 bridges for NYC through, among other things, local tolls.
This spirit of investing in the mobility of American citizens and goods gradually died off with the rise of neoliberalism in the 1970s and 1980s; federal spending for transportation infrastructure spending has been in decline since Lyndon Johnson's Great Society. The sea change was most spectacularly evidenced on Oct 22 1981, when President Reagan fired and blacklisted 11,345 striking federal air traffic controllers. Cue to the present… The American Society of Civil Engineers has given America's infrastructure a dismal grade of D+ since 2013. Trump on the 2016 campaign trail said that, "Our airports are like from a third world country."
Governmental abdication in regards to public transportation has created a vacuum that the private sector is now trying to fill. This is problematic for many reasons. Bereft of the full-time employee status and union membership of public transit employees, Uber and Lyft drivers, as "independent contractors", are treated like sharecroppers, with no minimum wage or pension/healthcare plans. Infrastructure underfunding leads to lost opportunities for construction companies and their suppliers, which costs the economy money and jobs. Uber and Lyft, by contrast, contribute nothing to the roads, tunnels and bridges that they use, other than tolls and the income that they don't shield via elaborate tax evasion schemes… That and a nearly threefold increase in congestion, which hurts shipping and personal drivers' commutes. Safety laws are frequently broken by Uber and its drivers, who undergo nothing more than a basic background screening, and receive no substantive training, prior to being hired. The secluded, close-quarters nature of the rideshare template has led to many incidences of sexual assault and harassment for drivers and riders alike (by contrast, bus and yellow-cab drivers are generally shielded from their clients by bulletproof glass).
The privatization of transit also creates a commuter caste system, in which affluent citizens can spend $20 on a quick Uber ride to work, while poorer people must rely on perpetually-delayed trains, anxiously waiting on train platforms that are often literally falling apart due to neglect. This problem extends far beyond rideshare apps. For years, Elon Musk has been unsuccessfully trying to sell various municipalities on the concept of the experimental hyperloop, a pricier, less efficient version of a subway. Hyperloop trains of the future will supposedly be able to travel at 700 mph… but they can only carry 28 people at a time! So Musk wants cities to potentially invest billions to construct underground tunnel networks that only a couple hundred people a day max would be able to use, let alone afford, considering the pricy ticket fees that would probably be necessary in order to generate electricity for the hyperloop's futuristic maglev-vacuum operating system. Bullet trains also operate on a maglev system, but the cost gets spread out to over a thousand customers per trip, instead of just 28. Emulating Musk, fellow billionaire Jeff Bezos just unveiled his space exploration company Blue Origin's lunar lander prototype. The fact that NASA is, due to chronic underfunding, being outpaced by Blue Origin and Elon Musk's SpaceX, is not only a national disgrace, but a matter of concern for the welfare of humanity as a whole. If space travel becomes monopolized by a handful of billionaires, it could eventually lead to the scenario envisioned by sci-fi dystopias like Elysium, wherein only the rich will be allowed to escape our dying planet, while the poor masses are left behind.
In regards to public transportation (and many other fields), the US is quickly falling behind China. The Middle Kingdom has over 19,000 mi. of high-speed rail (much of it built just this past decade); the US has just 2% of that total and much of it is contained to an old NYC-DC Acela line that is woefully obsolete. Eight new airports get built in China every year, meaning that China's total stockpile of airports will double by 2035. The last American international airport was built last century and many existing airports, like the infamous LaGuardia, are falling apart due to underfunding. The nation famous for its cyclists also boasts the world's largest elevated bike lane; by contrast, bike lanes are a very controversial issue in American cities, where its staunch-individualist detractors decry them as Communist plots.
This growing disparity is being fuelled by the two nation's different appropriations models. China realizes the importance of central planning in regards to major infrastructure projects. Investing in high-speed rail might not be "profitable" if measured solely by ticket revenue, but it pays for itself in the long-term by spurring urban development, construction contracts and employment, and increased tax revenues from workers now able to access better jobs and commerce. Not to mention that traffic accidents, often the result of crumbling and obsolete road infrastructure, is the #8 cause of fatalities worldwide, including 32,000 a year in the US. The American mindset is more myopic, focused only on short-term viability for investors. This was encapsulated by Trump's infrastructure plan, which focused on subsidies for corporations and localities… the same model that has been failing America's infrastructure for decades.
It's clear that the Uber-ization of public transportation is an inadequate and unsustainable solution. The corporate model is solely predicated on short-term growth and the exploitation of its workforce. In order to keep up with fellow superpower China, the US must take a centralized approach to maintaining and upgrading its faltering subways, trains, airports, bridges, roads and waterways. Roosevelt's Works Progress Administration employed about 9M Americans in the construction of some of the world's most successful infrastructure projects, such as 29,000 new bridges, at the height of the US' greatest financial crisis. People like Bernie Sanders and Alexandria Ocasio-Cortez are looking to emulate this past success by enacting a Green New Deal, which would employ millions of Americans in constructing sustainable infrastructure. Likewise, it would be a boon for construction firms, industrial goods suppliers like Caterpillar, shipping-oriented companies like Amazon and urban-based businesses as a whole. America must invest itself, in its people, in its future.
Convergence Of Competitive Markets And Indian Elections
If competition is a key component of a flourishing economy, it is equally true that competition in electoral politics and elections is a powerful force for the healthy growth of a vibrant democracy enhancing legitimacy of political parties and their responsiveness to the aspirations of the electorate.
Viewed from the Indian perspective, there is a striking identity between the rights of consumers in the free market economy and the rights of voters in our political democracy. Equally noteworthy is the identity of the fundamental principles governing the rule of law in the free market system, the institutional arrangements for safeguarding consumer rights and the rule of law of elections and the regulatory environment for monitoring the functioning of a free and fair electoral democracy. The free market system ensures the best available goods and services are offered to the consumer at the optimal price following the principles of free market competition without restrictive and unfair trade practices enforced through the Consumer Protection Act1986 and the Competition Act 2002.
In the democratic system, the voters are given the right to elect the best available persons as people's representatives through conducting elections in a free and fair manner which forms the bedrock of democracy. This is ensured by the Election Commission through the enforcement of the Guidelines of Model Code of Conduct for political parties and candidates during elections mainly with respect to speeches, polling day, polling booths, portfolios, election manifestos, processions and general conduct. Thus, while the role of a Referee in the free market system in India is played by the Consumer Disputes Redressal Forum and Competition Commission of India, the rules of free and fair elections in political democracy are enforced by the Election Commission of India.
In a market economy, competition facilitates a host of benefits: awareness and market penetration, higher quality at same prices, increase in demand and consumption through competitive pricing, product differentiation, upgradation and innovation, improvements in efficiency of production at optimal levels by minimising cost and losses and increasing customer service and satisfaction. Competition in politics and elections elevates the voter to a pivotal role in democracy as that given to the consumer in a market driven economy. Electoral candidates vie for votes by promising reforms such as better governance, greater socio-economic equity and positive measures for poverty alleviation.
Each political party through its campaigns, manifesto and other propaganda machinery strives hard to win the maximum number of voters in electoral democracy transforming it as a political free market system with fierce competition between the players similar to the efforts of sellers in the free market economy to attract the maximum number of customers.
A free market system across the globe, is characterised by the existence of not only the most efficient firms but also several inefficient ones who are unable to produce the best quality goods and services at lowest prices and even those resorting to fraudulent , restrictive and unfair trade practices. Similarly, in political democracy and elections around the world, besides politicians and parties with high degree of integrity and democratic values, there are those with criminal records, adopting ideologies prejudiced by notions of race, caste, colour, gender and religion based politics, and those charged with allegations of vote buying etc. which continues to undermine the democratic process.
Consumer Rights in a Free Market Economy
In India, the interests of the consumer in the market economy from restrictive, unfair and anti-competitive trade practices by firms is safeguarded through several strong legal provisions which inter alia includes the enactment of the Consumer Protection Act 1986 and the Competition Act 2002. In addition, consumers rights in the economy are further protected through The Indian Contract Act, 1872, The Sale of Goods Act, of 1930 and The Agriculture produce Act of 1937. This is further strengthened by the establishment of supportive quasi-judicial institutional arrangements i.e the Consumer Disputes Redressal Commission at the National, State and District level as well as the Competition Commission of India.
The main objective of the competition law of India is to promote economic efficiency using competition as one of the means of assisting the creation of market responsive to consumer preferences. The advantages of perfect competition are three-fold: allocative efficiency which ensures that costs of production are kept at a minimum and dynamic efficiency which promotes innovative practices.
To achieve its objectives, the Competition Commission of India endeavours to do the following:
Make the markets work for the benefit and welfare of consumers
Ensure fair and healthy competition in economic activities in the country for faster and inclusive growth and development of the economy.
Implement competition policies with an aim to effectuate the most efficient utilization of economic resources.
Develop and nurture effective relations and interactions with sectoral regulators to ensure smooth alignment of sectoral regulatory laws in tandem with the competition law.
Effectively carry out competition advocacy and spread the information on benefits of competition among all stakeholders to establish and nurture completion culture in Indian economy.
Voters Rights in a Political Democracy
As a free market economy cannot sustain consumer rights without supportive legal and institutional framework, there is little doubt that for the survival of a free and fair democracy, the rule of law should prevail and it is necessary that the best available persons should be chosen as people's representatives for proper governance of the country (Gadakh Yashwantrao Kankararao v Balasaheb Vikhepati lAIR 1994 SC 678). India isa sovereign, socialist, secular democratic republic. Democracy is one of the inalienable basic features of the Constitution of India and forms parts of its basic structure (Kesavanand Bharati v State of Kerala and Others AIR 1973 SC 1461). The concept of democracy, as visualised by the Constitution, pre-supposes the representation of the people in Parliament and State Legislatures by the method of election (N.P.Punnuswami v Returning Officer Namakka lAIR 1952 SC 64).
Accordingly, in India, in the realm of political democracy and elections, the interests of the voters and electorate is safeguarded through the Constitution of India, Representation of the People's Act 1950 and 1951,Presidential and Vice Presidential Elections Rules 1974, Registration of Electors Rules 1960 and Conduct of Elections Rules 1961.
In India, the above legal provisions of elections and voting under political democracy are administered and further supplemented by the Election Commission's directions and instructions on all aspects. The underlying principle of parliamentary democracy enforced by the Election Commission of India is to ensure free and fair elections for which there are three pre-requisites: (1) an authority to conduct these elections, which should be insulated from political and executive interference, (2) set of laws which should govern the conduct of elections and in accordance whereof the authority charged with the responsibility of conducting these elections should hold them, and (3) a mechanism whereby all doubts and disputes arising in connection with these elections should be resolved. The Constitution of Indi has paid due attention to all these imperatives and duly provided for all the three matters.
The Constitution has created an independent Election Commission of India in which vest the superintendence, direction and control of preparation of electoral rolls for, and conduct of elections to, the officers of president and Vice President of India and Parliament and State Legislatures (Article 324). A similar independent constitutional authority has been created for conduct of elections to municipalities, panchayats and other local bodies (Articles 243 K and 243 ZA) along with legal and institutional provisions for settlement of disputes relating to elections.
Model Code of Conduct in India
Election Commission of India has laid down a set of guidelines for conduct of political parties and candidate during elections. The main points of code of conduct are:
The government may not lay any new ground for projects or public initiatives once the Model Code of Conduct comes into force.
Government bodies are not to participate in any recruitment process during the electoral process.
The contesting candidates and their campaigners must respect the home life of their rivals and should not disturb them by holding road shows or demonstrations in front of their houses.
The election campaign rallies and road shows must not hinder the road traffic.
Candidates are asked to refrain from distributing liquor to voters.
The Code hinders the government or ruling party leaders from launching new welfare programmes like construction of roads, provision of drinking water facilities etc or any ribbon-cutting ceremonies.
The code instructs that public spaces like meeting grounds, helipads, government guest houses and bungalows should be equally shared among the contesting candidates. These public spaces should not be monopolized by a few candidates.
On polling day, all political party candidates should cooperate with the poll-duty officials at the voting booths for an orderly voting process. Candidates should not display their election symbols near and around the poll booths on the polling day. No one should enter the booths without a valid pass from the Election Commission.
There will be poll observers to who any complaints can be reported or submitted.
The ruling party should not use its seat of power for the campaign purposes.
The ruling party ministers should not make any ad-hoc appointment of officials, which may influence the voters in favour of the party in power.
Before using loud speakers during their poll campaigning, candidates and political parties must obtain permission or license from the local authorities. The candidates should inform the local police for conducting election rallies to enable the police authorities to make required security arrangements.
Conclusion
In a wider sense, both free markets and democratic elections are run on the basis of a set of rules with respective regulatory bodies enforcing the rules of the game. While there is a strong element of political centralization in the decision making process of elections, free market system is tilted more towards the principle of economic decentralisation. However, the consumer and the voter whose rights are legally and institutionally safeguarded remain as the principal beneficiaries of both systems- the economic and political. Thus free markets and democracy have identical underlying objectives of maximising welfare of the people. The convergence of the political economy of free markets and elections therefore highlights the democratic principles governing the welfare of citizens.
Euro – 20 years on: Who won and who lost?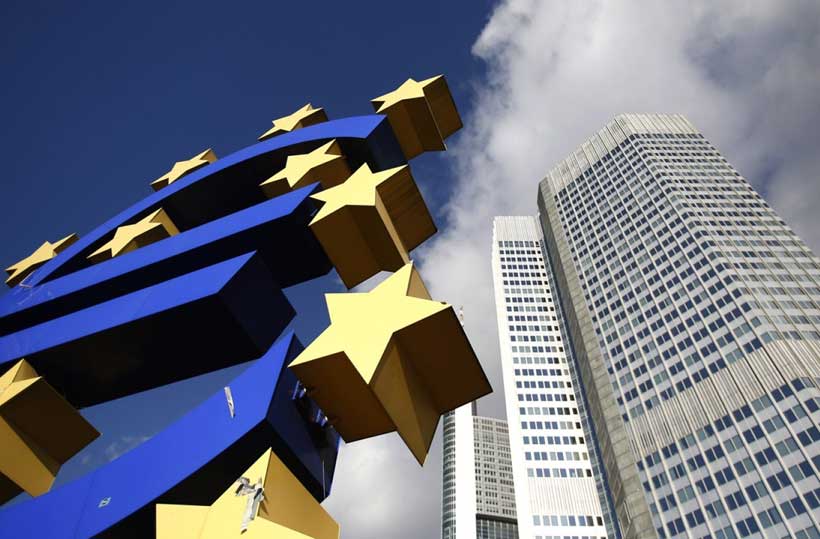 The common European currency – the euro – came into being 20 years ago. Since January 1, 1999, the euro has been widely used in cashless money transfers. On January 1, 2002, banknotes and coins were introduced into circulation. How did the European countries benefit from the single currency? How many profited from its introduction?
In the early 1990s, the European Community entered a new stage of development which was characterized by a transition to a higher level of integration within it and expansion to include more members. This was provided by the Treaty on European Union, which was signed on February 7, 1992 in the Dutch city of Maastricht and entered into force on November 1, 1993. The Maastricht agreements and the subsequent decisions of the EU's governing bodies – the European Council and the Council of the EU –formed a groundwork for a gradual, stage-by-stage creation of a monetary union and the introduction of a single currency, the euro.
At the time the decision on the introduction of the euro came into effect it was believed that the main objectives of the transition to a single monetary policy and the replacement of national banknotes with a single European one were the following. First of all, a monetary union was supposed to put the finishing touches to the formation of a common market and was to transform the EU territory into an economic space with equal opportunities for all players. A single currency was expected to facilitate the transition of the EU to a common economic policy, which, in turn, was seen as indispensable for moving to a new level of political integration. Many also viewed a single currency as vital for cementing European integration and a symbol of the economic and political integrity of the region. It was assumed that the euro would keep European countries "in the same harness" even in times of crisis and would help them to overcome differences and even resist outbursts of nationalism.
The second goal was to prevent losses caused by continuous fluctuations in the rates of Western European currencies. Once the euro was established, risk payments for possible losses in different-currency transactions became a thing of the past. It was assumed that stable and low interest rates would bring down inflation and stimulate economic growth. Thirdly, it was thought that fixed exchange rates within the euro zone with no more fluctuations would boost investment activity and, as a result, would improve the situation on the labor market. In addition, a better economic performance was to make it easier for countries to enter the EU and adapt to the new reality. A better economic performance was supposed to make European products more competitive in world markets.
Fourth, a single currency was supposed to significantly cut circulation costs. At the end of the 1990s, the existence of various national currencies cost the EU countries 20-25 billion ECU (26-33 billion dollars) annually, including the cost of keeping records of currency transactions, insuring currency risks, conducting exchange operations, drawing up the price lists in various currencies, etc. Finally, fifthly, the initiators of the single currency hoped that the euro would become one of the international reserve currencies. The introduction of the euro was supposed to change the balance of strength between the United States and united Europe in favor of the latter. In the long run, it boiled down to ensuring more independence of the EU economic policy since interest rates on long-term loans would be less dependent on American ones.
What is happening at present? Not surprisingly, the greatest difficulties emerged while grappling with the most pressing and large-scale agenda involving the ambitious plans of the political and economic transformation of the EU and the strengthening of its global geo-economic role. Indeed, since the late 1990s, the economic and financial spheres of the EU have undergone dramatic changes. In 2004 and 2007, the majority of Central and Eastern European countries joined the Union (an increase in social dumping). The current EU "bears little resemblance" to that of 20 years ago. "Not only the currency has become different, but the entire European economy has changed."
Nevertheless, as predicted by those who criticized the approved version of transition to a single European currency, chances for meeting the criteria of eurozone membership in case the global economy followed an unfavorable scenario are pretty slim for most countries of the eurozone. As economic and financial crises sweep Europe one after another, the presence of the euro and the unprecedentedly high level of the European Central Bank's autonomy and its extensive powers are restricted by the "possibility of influencing the economy" of separate states. Since inflation rates vary from country to country, the interest rate suggested by the ECB (about 2%) turns out to be too low for countries with high inflation (which leads to financial bubbles) and too high for countries with low inflation (which has a negative impact on investments).
As a result, the economic slowdown in European economies in the 2000s through 2010s led to increases in budget deficits. According to the requirements of the eurozone, governments have to raise taxes or cut spending, even if it damages national economy. Formally, there exists a procedure to tackle economic upheavals in this or that country of the eurozone to minimize their consequences for other members. From the point of view of abstract macroeconomic indicators this procedure is functioning well. But, judging by what happened in Spain, and then in Greece and Italy, its social, economic and subsequently, political costs are too high. In the first place, we talk about social upheavals, which became one the main reasons for the rise of "right-wing populists" across Europe.
The euro is running into problems mainly because it hinges on politics, rather than economics. On the one hand, it is this that largely keeps it from the collapse. The EU leadership is ready to sustain any financial or economic losses to preserve the single currency. However, from the economic viewpoint, the ECB's readiness for currency interventions has ruined market discipline. In March this year the German Wirtschafts Woche stated that the euro had failed to become either an effective currency or an EU stability enhancing tool. What proves it is the fact that without "billions and billions in financial injections on the part of the European Central Bank and European governments to save the euro the single currency would have long sunk dead". The 2008 financial crunch quickly triggered the crisis of the eurozone which culminated in the Greek debt crisis of 2010. As a result, "the dispute over how to save the single currency laid bare purely political differences across Europe".
As skeptics forecast, membership in the eurozone, sought by countries with different levels of economic development regardless of the tough requirements and selection criteria, resulted in a situation in which a setback in the global economic performance hit weaker members the hardest. Citing the IMF, Le Figaro points out that "the euro exchange rate is too high for France and Italy (which deals a blow on their competitiveness), and is too low for Germany (by about 20%)". This provided the German economy with a clear edge over other EU members and secured a "huge foreign trade proficit". Moreover, in the course of the eurozone crisis in 2009 there emerged a vicious circle: Germany's domineering position in the EU enabled Berlin to dictate its policy of austere budgetary measures to the greater part of the rest of Europe, which, in turn, gave rise to an outburst of anti-German sentiment in a whole range of countries, including Greece and Italy.
Therefore, in 20 years of its existence the euro has made Germany yet more powerful economically than it used to be. Simultaneously, it has become a major factor that contributed to Germany's isolation in Europe. Critics say that while drafting the euro project its authors meant to weaken Germany. Instead, the single currency "strengthened it, providing it with competitive advantages through a "weak" euro". Central Europe has become a supplier of spare parts for German businesses thereby putting into practice the Mitteleuropa Doctrine in the 21st century. The rest of the EU countries have become a market for German goods. Meanwhile, Germany has to pay for economic failures of an ever greater number of its EU partners. In such a way, Germany's economic might has all but become a major threat to European integration. Pessimists fear the current economic and geopolitical trends will sooner or later push the Germans into pursuing a more "egoistic" and "aggressive" policy, in every sense of the word. Everyone remembers what this kind of policy ended with in a period from the mid19th to the mid20th century.
As for the second and third points of the objectives of a single currency, the results are contradictory. Inflation in the eurozone is indeed at an all-time low. There has occurred a unification of the common market of goods, capitals and workforce. At the same time, measures which are being taken by the European Central Bank to fight low inflation have more than once driven a number of EU countries into recession and sovereign debt crises. Living standards in EU countries have not been growing steadily over the past few years. A rise in wages has turned out to be much smaller than predicted in the late 1990s. Most European banks still prefer holding debt obligations of their countries only, which, in case of financial crisis, is fraught with banking problems and could ruin national economy. As for competitiveness, the appearance of a single market "in the first place, aggravated competition between EU countries". Simultaneously, the introduction of the same standards and requirements for all countries of the eurozone "cemented their differences, rather than brought them together".
The fourth point can be considered fully implemented. Economic transactions have been simplified, cost less and have got rid of exchange-related risks. According to the British The Economist, three out of five residents of eurozone countries consider the euro useful for their country. And 75% of Europeans are sure that the single currency benefits the EU. Meanwhile, the removal of barriers to capital movements has led to a significant imbalance in investments, especially in the industrial sector. The main benefits went to countries located in the center of the EU while the geographical "periphery" of the eurozone has lost some of its former investment attractiveness. But the presence of the euro makes it impossible for the less fortunate countries to stimulate the economy by bringing down the currency value.
As for the fifth point, some of the ambitious plans have been implemented. The euro has already made a significant contribution to the weakening of the position of the US dollar in the global economy. According to the European Commission, one-fifth of the world's currency reserves are denominated in the single European currency. "340 million citizens use it daily, 60 countries and territories link their currency to it". On the other hand, 10 years of 20 years of its history the eurozone has devoted to the struggle against an "unprecedented crisis". By now, experts say there has been a "fragile recovery." Nevertheless, unlike its main competitors, the dollar and the yuan, the euro has no solid foundation. The EU budget is used mainly for paying subsidies to member countries, while the years-long disputes over prospects for creating a common EU ministry of finance all but fuel differences between 19 eurozone governments.
Thus, according to optimists, criticism of the euro is first of all the result of profound differences on the fundamental issues of European economic policy. The single currency consolidated the leaders of Europe, provided them with the common goal of creating a more integrated, a more attractive for trade and business, and a globally competitive, economy. However, a further stable existence of a single currency mechanism in Europe calls for urgent reforms, which European politicians are either not ready for or are not capable of. According to critics, the single currency has driven the different economies of the EU countries into the Procrustean bed of all-fitting standard format. The single currency mechanism completely ignores, if not completely denies, the geographical, historical and cultural specifics of the member states. Overall, the current model of economic and monetary integration in the EU mindlessly forces countries whose national economies do not match the general format "to carry out endless reforms," which all but aggravate their long-standing inherent problems.
First published in our partner International Affairs