Uplifting Sustainable Development: The integrative improvement institutes project
[yt_dropcap type="square" font="" size="14″ color="#000″ background="#fff" ] T [/yt_dropcap]he word "sustainable" has acquired many meanings in recent years. However, in essence, the word means "able to keep going" and it is with this meaning which it is here applied to organisations and individuals as well as to their physical, social and cultural environments.
The challenges we face in our economies and societies in our divided unsustainable world are perhaps greater than at any other time. These challenges have arisen because of how we have been trained to think, plan and act as individuals and how we have applied this training to the way we organise and govern ourselves. We have thought, planned, organised, governed and acted as though our world is comprised of parts which can be separately exploited by humans and managed by us from one stable state to another. We have forgotten we are just one species in a complex natural world. We have tended to act without a sense of wholeness – without integrity. Meeting these challenges will require new approaches to how we are trained to think, plan and act as individuals and how we are trained to organise and govern. These new approaches will need to be based on our current scientific understanding of our world and the human mind.
How we think is not how we are trained to think!
Broadly, we tend to be trained in critical thinking. In educational institutions, at work and even at home we train what may be called our Critical Mind. We train people to reason in a disembodied way as though our minds were symbol manipulators like computers, unconnected with the remainder of our bodies and our physical, social and cultural environment. We train them to break problems down into parts, to put these parts into rigid categories with shared properties and to manipulate symbols representing these categories. We train them to hypothesise using these rigid categories ( thereby excluding all other possibilities) and look for a grain of the "truth" about these categories which is imagined to be "out there" in the "real" world and to justify that "truth" with propositions expressed in words or mathematical symbols joined together in accordance with the rules of logic. We train them to think in a straight line towards a conclusion. We train them as though the way we justify our thoughts – in logical statements – is the way we think. In short, we train people to think "inside the box". We dehumanise reasoning.
The effects of this on our lives and work include:-
• People who are predisposed to be less comfortable with manipulating symbols tend to become alienated from the better justifiers.
• As justifications become more specialised the difficulty of communicating increases and trust decreases.
• We tend to become locked into our justifications.
• We make a habit of being critical first and thinking constructively second or not at all.
• We continue doing what has worked in the past even when circumstances change.
• Critical thinking based on different, crude and rigid categorisations often leads to unresolved conflict in groups and organisations. This unresolved conflict can surface later and undermine the group or organisation as may be seen in organisations in which management does not consult meaningfully with staff.
• Similarly, as individuals we can be left with unresolved internal conflict. This can damage the individual and others and lead to poor relationships and unhappiness.
• All this unresolved conflict leads to cruelty, unhappiness and inefficiency and hinders our creativity and performance as individuals, in groups and in organisations.
• Overall, this "parts" thinking is not compatible with the thinking necessary to achieve sustainable development, as explained by Paul Weaver in "The Natural Advantage of Nations: Business Opportunities, Innovation and Governance in the 21st Century" (pp.246-253).
For instance, he states:- "In the process of breaking down real world systems into parts, most of the links and relationships that are the central concerns of sustainable development – the links between the natural and social systems or between levels in hierarchical structures or between time periods – are severed and are not studied by the specialized disciplines. Relatively new academic fields such as resilience and complex systems theory seek to address these issues by integrating the social and natural sciences." (p.250).
Critical thinking has produced and will continue to produce much knowledge of parts of the world around us but it is inconsistent with the integrative way in which nature, our bodies, brains and minds function. There is mounting evidence in our increasingly interdependent world that in addition we need to be trained specifically in something like NEW Integrative Thinking (NEW IT) which is consistent with the integrative way nature, our bodies, brains and minds function. While continuing to train in and employ critical thinking we need also to train what may be called our Integrative Mind of which our Critical Mind is a part.
NEW Integrative Thinking (NEW IT)
NEW IT is based on extensive research in Mind Science in recent years. Mind Science draws on work from the brain sciences (which include neuroscience, immunology and endocrinology); biology; ethology; computer science; social, evolutionary and cognitive psychology; physics; anthropology; neurophilosophy (a new science established with a view to building a unified science of the mind and brain); linguistics; systems theory; complexity science including self-organisation, chaos, uncertainty, and emergence; the philosophy of mind; the philosophy of science and evolutionary epistemology (a branch of philosophy concerned with the origin, nature, methods and limits of human knowledge). Based on this work the human mind may be defined as the process of the living human brain interacting with the rest of the human body, which is interacting with its physical, social and cultural environment.
Among other things this research has shown:-
• Our mind and reasoning are inherently embodied, that is, shaped by our bodily interaction within itself and with its physical, social and cultural environment.
• Most thought is unconscious and much of our reasoning is done when we are not conscious of its being done.
• Over a lifetime of experiences we develop a number of prototypes in our minds which are reflected in patterns in our brains.
• It is difficult to change these prototypes so solving novel and complex problems in a creative way usually involves redeploying prototypes from another domain to the novel or complex domain.
• The more prototypes we have (the broader and deeper our knowledge) and the greater our ability to trigger those prototypes, the easier it is for us to creatively address novel and complex problems.
• We tend to be simplifiers because we can keep only about four items, plus or minus one, in our short-term memory while we are working on other information.
(For a concise introduction to the Mind Science which underpins my work please see the interview with leading cognitive scientist George Lakoff about his and philosopher Mark Johnson's book "Philosophy in the Flesh" at http://www.edge.org/discourse/lakoff.html. For an annotated bibliography relating to Applied Mind Science in the field of Integrative Thinking please see NEW IT Module 1 at http:www.integrative-thinking.com.)
While encouraging and applying critical thinking when appropriate, NEW IT is a process of habitually and almost automatically making connections to create a whole new picture rather than habitually and almost automatically breaking down an old picture into its parts. NEW IT may be thought of as a more comprehensive successor to lateral thinking and using multiple intelligences but, not surprisingly, is fully integrated, not an add-on extra. It is a practical application of Mind Science so is a form of technology but it is human-based rather than machine-based technology. It is a NEW way of thinking which helps us think "outside and inside the box" and integrate the two as we plan and act.
The process of NEW IT may be thought of as our wondering (W) about a situation, creating a narrative (N) connecting our wonderings and managing our experiences (E) in acting out our narrative. It is distinctive in that it helps integrate intuition, reason and imagination. It involves understanding and learning what our basic human needs and aspects of our human will are, what guides us in balancing those needs and will, clarifying what we have and what we want to set our goal, exploring possible connections when relaxed, arriving at a strategy to negotiate the change from what we have to what we want, devising tactics to advance the strategy, taking bold, assertive and timely action to achieve our goal, reviewing and evaluating our performance.
Becoming an Effective NEW Integrative Thinker (NEW IT) Is Not Difficult
For example, the SOARA (Satisfying, Optimum, Achievable Results Ahead) Process of Integrative Thinking in NEW IT includes a comprehensive set of aids to memory to help trigger connections in our minds, help us see analogies in unrelated fields and provide a way of self monitoring our thinking and acting. All these aids to memory are joined together in a meaningful sentence so the Process as a whole can be learned in about the time it takes to learn to drive a car (about twelve hours) and is easily remembered. With practice its application can become almost automatic. At all stages of the Process provision is made for learners to record their reflections and possible actions based on those reflections. People can be introduced to the basic concepts of the Process at almost any age. The Process is culturally neutral because it accepts the uniqueness of each human being.
With practice, applying the SOARA Process of Integrative Thinking becomes a habit which empowers people and makes easier our struggle to achieve successful outcomes on a life-long journey among possibilities. It helps us refine our perceptions, expand our horizons, sense and respond successfully to emerging trends and events. By helping us to make analogies from other domains it brings out and enhances our creativity. By helping us to always consider a comprehensive range of variables it ensures we always take others into account including our "customers" and stakeholders. NEW IT helps us and our enterprises thrive.
By helping improve our creativity and performance NEW IT helps us gain a sense of meaning, a sense of belonging and a sense of personal power. This is because NEW IT helps us reconcile our needs and wants and balance and integrate our thoughts, feelings and actions in harmony with our physical, social and cultural environment. In this way NEW IT helps us to a self-reliant state of mind from which we can work towards uplifting sustainable development and the better linking of life and work.
In all contexts NEW IT provides an essential ingredient for sustainable successful connections, relationships and interactions – a common basis for communication between individuals.
Against this background, the Integrative Improvement Institutes Project directly addresses our challenges in a novel way. It is designed to improve the well-being of people and their physical, social and cultural environments through low-cost adaptive diffusion, refinement and implementation of a unique bottom-up Integrative Improvement (II) approach for uplifting sustainable development.
II emphasises dynamic connections, relationships and interactions in line with our current scientific understanding of the world as tending to be self-organising with human beings whose minds are naturally integrative. II improves in a balanced, integrative and sustainable way the lives people already have. II involves training individuals in NEW Integrative Thinking and encouraging and facilitating Integrative Governance enabled by technology in all government, business and civil society organisations. II progress is measured by a Genuine Progress Indicator (GPI).
The project is at the stage of seeking people and institutions which would like to advance Integrative Improvement in the world. In line with the adaptive tendency inherent in the Integrative Improvement approach, the current draft plan is designed to adapt as other catalysts join as one of a maximum of seven founding members of the Federation Integrators Team of the first Integrative Federation (IF) or in other roles as the project evolves. Alternatively, start-up or existing business, government and civil society organisations may like to apply the Integrative Improvement approach in their own organisations now.
The current draft project plan is as follows:-
Aim:- Improve the well-being of people and their environments through low-cost diffusion, refinement and implementation of the Integrative Improvement (II) approach for uplifting sustainable development.
Strategy:- Establish an adaptive networked Integrative Federation (IF) of largely virtual Integrative Improvement Institutes (IIIs)) in a number of countries using the training modules and templates at http://www.integrative-thinking.com and complementary tools for uplifting sustainable development.
Outline plan:- Have one IF website for teaching, research and consulting in Integrative Improvement with a page for each Institute, for each tool and for research related to NEW Integrative Thinking, Integrative Governance, Integrative Improvement, Integrative Capitalism and Integrative Democracy. A catalyst in each of 7 countries would attract and train 7 people to be the IIIs Integrators Team (IIIsIT) in their country. Each Institute would attract, train and license 7 people with experience in 7 industries to provide personal contact in 7 local areas to further diffuse Integrative Improvement and, for a fee, train successive groups of 7 people from government, business and civil society organisations based on material on the IF website. These trained people would implement Integrative Improvement in start-up and existing organisations and help in the further diffusion, refinement and implementation of Integrative Improvement in line with the model outlined here.
Tactics:- Sense and respond adaptively to other catalysts and end-users/citizens as the Integrative Improvement Institutes "virus" spreads.
Other relevant project information is as follows:-
Catalysts:- A provisional list (this and the whole project is designed to adapt as catalysts join) of the sort of catalysts needed is: a) people from a range of countries and practical settings; b) people committed enough to obtain all the modules and learn about the processes; (Money raised goes to advance the Project.) c) people with institutional bases which would lift credibility and lower overheads; d) web builder and webmaster to provide and maintain the virtual presence of the Federation and its Institutes as per the outline plan; e) facilitator for meetings – mostly virtual; f) executive secretary; g) people to seek content for and coordinate the pages on the website under the headings "Institutes", "Tools" and "Research". Overall, fields, interests and skills will need to cover Planning; People; Market; Product; Money; Physical, Social and Cultural Environment.
Affordability:- The basic modules offered at www.integrative-thinking.com may be purchased and learned one at a time so they should be affordable by even the smallest and poorest organisation.
However, if even the existing low prices are not affordable one copy of each module and template can be provided at whatever price an organisation certifies it can afford. Special arrangements can be made if multiple copies are required so all involved in the organisation can learn the processes and thereby acquire a common basis for communication – essential for success in any relationship or organisation. Each organisation is invited to suggest the financial arrangement that would suit it best.
Time:- The material is in easily digested small "bites" with a page at the end of each group of "bites" on which the learner records reflections and possible actions. In this way busy people can keep track of their learning. Moreover they can retain what they have learned because there are aids to memory and revision sections built-in.
Practicality:- The material is designed to be learned by each learner applying it to a problem of their own so each needs a copy of all the material to retain and refer to in future. It is designed to be accessible to people whose frontal lobes are more or less developed (mid-teens onwards) but the concepts could be taught to young children too.
Applicability:- To meet the many challenges we all face as individuals and in groups we all need integrative problem solving skills. This is what learning NEW Integrative Thinking teaches quickly, economically and permanently. Moreover, every organisation needs good governance policies. Douglas Integrative Governance 247 templates help organisations produce them quickly, economically and permanently. The potential market for a licensee would be huge as the material is applicable outside formal education channels and to people in the existing economy.
Joint venture basis:- Joint venture agreements are used to record contractual arrangements between all parties.
Uplifting sustainable development
Implementing the Integrative Improvement Institutes Project would be uplifting and sustainable for individuals because it would provide them with integrative problem solving skills to enable them to be self-reliant, innovative and reach with more confidence their full potential in the face the realities of life in general and the labour market in particular. It would be uplifting and sustainable for organisations because it would help them be adaptive in rapidly changing market conditions and assist their employees to contribute most to the organisation. It would be uplifting and sustainable for economies because all people would have an understanding of the need for and means of achieving sustainable development and economic activity would be generated by more people. It would be uplifting and sustainable for the global community as all could have a common basis for communication and problem solving.
Do you want to be involved in this uplifting project? Please contact Graham Douglas at integrative[at]optusnet.com.au
Social Mobility and Stronger Private Sector Role are Keys to Growth in the Arab World
In spite of unprecedented improvements in technological readiness, the Arab World continues to struggle to innovate and create broad-based opportunities for its youth. Government-led investment alone will not suffice to channel the energies of society toward more private sector initiative, better education and ultimately more productive jobs and increased social mobility. The Arab World Competitiveness Report 2018 published by the World Economic Forum and the World Bank Group outlines recommendations for the Arab countries to prepare for a new economic context.
The gap between the competitiveness of the Gulf Cooperation Council (GCC) and of the other economies of the region, especially the ones affected by conflict and violence, has further increased over the last decade. However, similarities exist as the drop in oil prices of the past few years has forced even the most affluent countries in the region to question their existing social and economic models. Across the entire region, education is currently not rewarded with better opportunities to the point where the more educated the Arab youth is, the more likely they are to remain unemployed. Financial resources, while available through banks, are rarely distributed out of a small circle of large and established companies; and a complex legal system limits access to resources locked in place and distorts private initiative.
At the same time, a number of countries in the region are trying out new solutions to previously existing barriers to competitiveness.
In ten years, Morocco has nearly halved its average import tariff from 18.9 to 10.5 percent, facilitated trade and investment and benefited from sustained growth.
The United Arab Emirates has increased equity investment in technology firms from 100 million to 1.7 billion USD in just two years.
Bahrain is piloting a new flexi-permit for foreign workers to go beyond the usual sponsorship system that has segmented and created inefficiencies in the labour market of most GCC countries.
Saudi Arabia has committed to significant changes to its economy and society as part of its Vision 2030 reform plan, and Algeria has tripled internet access among its population in just five years.
"We hope that the 2018 Arab World Competitiveness Report will stimulate discussions resulting in government reforms that could unlock the entrepreneurial potential of the region and its youth," said Philippe Le Houérou, IFC's CEO. "We must accelerate progress toward an innovation-driven economic model that creates productive jobs and widespread opportunities."
"The world is adapting to unprecedented technological changes, shifts in income distribution and the need for more sustainable pathways to economic growth, "added Mirek Dusek, Deputy Head of Geopolitical and Regional Affairs at the World Economic Forum. "Diversification and entrepreneurship are important in generating opportunities for the Arab youth and preparing their countries for the Fourth Industrial Revolution."
With a few exceptions, such as Jordan, Tunisia and Lebanon, most Arab countries have much less diversified economies than countries in other regions with a similar level of income. For all of them, the way toward less oil-dependent economies is through robust macroeconomic policies that facilitate investment and trade, promotion of exports, improvements in education and initiatives to increase innovation and technological adoption among firms.
Entrepreneurship and broad-based private sector initiative must be a key ingredient to any diversification recipe.
The Arab Competitiveness Report 2018 also features country profiles, available here: Algeria, Bahrain, Egypt, Jordan, Kuwait, Lebanon, Morocco, Oman, Qatar, Saudi Arabia, Tunisia, United Arab Emirates.
The impact of labour market trainings on unemployment process in the global labour economy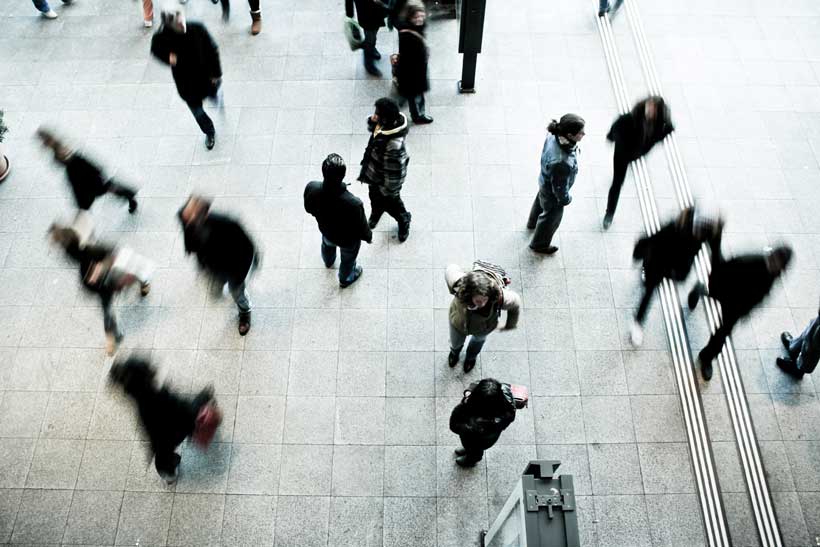 Since the 1990s, the persistence of high unemployment has been followed by two downturns, which affected an economic life over the world across the nation-states. The overt consequences cost unpleasantly social and economic outcomes for the states as well as societies. Henceforth, activation turn has observed once more shifting passive employment policies within the active policy actions of countries upon labour market at the beginning of a new millennium. It was supposed that the activation of jobless people through keeping employees occupied, job-search assistance, job creation and work experience programs, training and invest in up skilling, is an open way to fight against high unemployment and secure economic growth as well. Hereby, the idea of an active labour market policy (ALMP) became again pivotal tool in the domestic policy agendas of states in order to engage in new challenges of labour markets. Since the 1950s,it is an apparent fact that in Europe and the Nordic countries that the effectiveness of ALMPs engenders diminution in a structural and long-term unemployment and leads to increase net income together with the employment ratio of targeted groups in national economies.
With the XXI century's new technological vicissitudes and industrialization, the active employment policies have been designed to support people with monetary (income) and non-monetary (education) incentives in order to reduce inequality, keep the balance of social inclusion, and stimulate market beyond to decrease unemployment. Consequently, labour market training grew into to become an important measure of ALMP strategies in the background of "welfare to workfare policy approach" to create better-skilled workforce as well as to surge adequate match between skilled manpower and needs of progressive demand in labour markets.
In fact, the scholarly studies state significant impacts of training and vocational programs in the activation of the workforce. For example, the 1950-1960s – Post War Era characterized with the rapid economic growth and labour supply shortage in the European industry. And as a solution, national employment policies started to focus on labour trainings. So that Sweden with its successful retraining system has been the pioneer of ALMP idea in the history. On the other hand, Germany with 1969`s Employment Promotion Act considered training as a principal component of active employment policies to upskill workforce in terms of new industrial needs by market demand.
The UN 2009 reports that education is considered one of the main indicators of poverty reduction: education and human resource investments contribute to an economic development of nation-states and societies. Higher educated people or up-skilled workforce boost up productivity and react the positively to technological changes. Some scholars and interlocutors claim that in long-term perspectives ALMPs should have to aim to develop an education and training system that enhances the productivity and employability of a labour force. Because of the fact that the skilled manpower is one of the cornerstones of the higher employment, developed economy, higher net income and well-being of the whole society.
Many types of research have been carried out to identify the prominence of labour market training, however, the Katz`s study (1993) shows the significant point of job market training as turning "unskilled labour" into "skilled labour". Perceptibly, the unemployment problem is more common among less skilled individuals and new entrants to the market. Shifting in demand against unskilled labour force causes an unemployment among those people. In contrast to unskilled force reservation wage and labour demand is high for skilled manpower in the market. Here, the training policy helps turn out unskilled to a skilled workforce and to increase total employment in order to decrease unskilled unemployment. Research argues that training policy extends the skilled labour force and close the gap between the unskilled and skilled workers. Caruana and Theuma (2012) refer to Katz (1993) argue that in order to push jobless people towards work, some trainings improve the qualification of those workers who are already in the market. Hence, Katz (1993) emphasizes the importance of labour market training in reducing the unemployment rate of unskilled labour by transferring more workers to the skilled labour pool. They also underline the significant role of a training policy in improving the skills of employees and increasing, the supply of skilled manpower in the economy. The following figure "Development of Unskilled Labour Force" visualizes Katz`s statement andshows how training measure affects the job market in both ways. The points where demand curves intersect supply curves, which are given wages for skilled and unskilled labour respectively. As the author explains, the wages represent the remuneration of foregone opportunity costs that, logically, is higher for skilled labour than for unskilled one. Since labour demand for the skilled labour is stronger than that of unskilled labour, thus, the demand curve for the former one is more elastic. As the figure illustrates, after the implementation of training, part of unskilled labour is moving up to the skilled.
At the same time, scholar states that wage setting regulation, training, and education systems affect differently net income and employment perspectives. Consequently, education and labour training policies create an equal distribution of skills and able to reduce supply and demand shifting on wages and employment. Another study by Calmfors et al., (2001) argue that training programs increase the reservation wage of attendees. However, salary growth and employment perspectives are possible by time after long run participation in the program.
To sum up, the training policy is considered as a main supply-side policy tool of activation to tackle unemployment. Scholars argue that training programs are useful to prevent the long run unemployment and to keep unemployed active in the market via participation. However, ex-post evaluation of training programs is controversial. Country case studies show that training programs are more effective in the background of vocational education reforms and collaboration with demand-side active labour market policies.
Reference list:
, Forslund A., &Hemstrom M., (2001), Does Active Labour Market Policy Work? Lessons from Swedish experiences, Swedish Economy Policy Review, 85, 61-124
Caruana C. &Theuma M., (2012), The next leap – From Labour Market Programmes to Active Labour Market Policy.
Katz, F.L., (1993), Active Labor Market Policies to Expand Employment and Opportunity.
United Nations, (2009), Rethinking Poverty: Report on the World Social Situation 2010, Retrieved from http://www.un.org/esa/socdev/rwss/docs/2010/fullreport.pdf
Paid and well-designed internships work
"Before, they would ask for your diploma and maybe your grades. Now, when you are entering the labour market, you are asked for multiple internships and work experience here and there so I feel the pressure to intern so as to be better prepared for the labour market."
That was what secondary school student, Georgia, told me while I was carrying out some focus group research last year for an ILO survey on youth aspirations.
Her frustration and worry are typical these days of many young people entering the labour market. They face the daunting task of finding a decent job and then keeping it when they do.
Unemployment and the proportion of young people not in employment, education or training are high, and new and emerging forms of 'non-standard' employment such as temporary, part-time and gig work are rapidly expanding.
These types of 'non-standard' jobs now dominate young people's early labour market experiences, along with internships, which are becoming ever more common – not only in high income countries where they originated but also in low and middle income countries.
The idea is that internships help break that Catch 22 that many young jobseekers face – not having enough experience to get a job and not being able to get the experience needed because of not having a job.
But, just how effective are internships as a means of promoting the long term job prospects of young people like Georgia?
The fact is, there hasn't been much solid research. Above-all, very little at all is known about the impact of so-called 'open-market' internships which are not undertaken as part of either an educational course or as part of an active labour market programme. In many – if not most- countries, these remain under-studied and under-regulated
This is the question that my colleague Luis Pinedo and I set out to answer in a new ILO working paper,  "Interns and outcomes: Just how effective are internships as a bridge to stable employment?", which reviews existing studies and analyses primary data using surveys of interns undertaken by the European Commission and the Fair Internship Initiative (FII), an intern advocacy coalition.
We came to three main conclusions:
Not all internships improve career prospects
The impact of internships on the longer term integration of youth into work appears to be modest. Internships are, on average, less effective than either student jobs or apprenticeships as a means to bridge the gap between education and regular employment.
Paying interns pays off
It is clear, however, that paid internships offer better job prospects for youth in the long run than unpaid ones and that paid interns are more likely to find a job than those who were not remunerated. This may be because the payment itself may be linked to other positive features of a well-designed internship programme. These include the presence of a mentor; similar working conditions as regular employees; access to health insurance, and internships that are long enough for the young person to acquire and improve their skills. In addition, formal certification of the completed internship and/or undertaking the internship in a big firm both influence employment prospects and can also have a positive long-term impact.  However, the likelihood of finding a job does not increase in relation to the amount paid to the intern.
More and better research is needed
As yet, far too few studies have been carried out and those that do exist rarely make a serious attempt at identifying the causal links between internship programme features and post-internship labour market outcomes. Moreover, analyses of open market internships are even rarer. The task is clearly made more complicated by the fact that there is no agreement about what precisely is an internship. However, the lack of analysis is particularly worrisome not least because it is precisely open market internships which are least covered by existing forms of regulation. This paper, along with its two companion papers listed below mark a first step by the ILO to rectifying this information gap.
See the two other working papers that are part of the series:
Employment working paper no. 240: The regulation of internships: A comparative study Andrew Stewart, Rosemary Owens, Anne Hewitt and Irene Nikoloudakis
Employment working paper no. 242: Does work-based learning facilitate transitions to decent work? Laura Brewer and Paul Comyn