[yt_dropcap type="square" font="" size="14″ color="#000″ background="#fff" ] A [/yt_dropcap]s it happened, the unimaginable, the least possible, a threat to some, and a concern for others. Aye, I talk about the rhetoric spewing, rabble-rousing and populist Mr. Trump. His triumph on November 8th, 2016 sent shock-waves and the whole world was put in a state of quiver.
The financial markets yawed like a boat turning turtle. The far-eastern's gasped. The Europeans confounded. Middle-East intimidated. I, not at all surprised. From oil policies to tax reforms Mr. Trump carries some radical ideas. His red power tie sometimes throws flashes of the 'new' future waiting for the world.
Being a businessman, which used to be his prime identity, himself he is well aware of the ploys that U.S companies use holding billions of dollars in alien lands which ought to sit in America. Take the case of for example, Apple Inc. The recent tax issue gave me a chance to read about the two companies that Apple has founded in Ireland. Apple holds approximately $180 billion offshore due to the sweat-inducing corporate tax of 38%. Also, according to an estimate top 50 U.S companies hold $1.4 trillion offshore. According to Citizens for Tax Justice, an advocacy group, U.S companies due to these tax havens avoid $90 billion in taxes. Enough for context. Mr. Trump has vowed to introduce diminutive taxes providing a pat on the back of balking U.S companies inviting them to suck the money back into their homeland. Good for the US but not for the world.
But there is an issue. An inherent contradiction. If he reduces down the taxes then by which magic wand is he supposed to ramp up the government spending? Debt, obviously. Also, to consider the case of bringing back jobs to US consider the curious case of "Rust Belt". The north-eastern region which was the hub of industry gradually slowed down and the blame was thrown on the Chinese. A research was carried out and to everyone's surprise it was find out that only 10-20% jobs were lost due to Chinese or other foreign intervention and more than 80% was due to Automation. Anyhow, if we assume that he brings the jobs back then better employment conditions which in turn would add to the GDP ergo, increasing inflation insinuating to the interest rate hike for which the Federal Reserve Bank of America already looks very keen. But this is my hunch, an educated speculation. The opinion that Fed's autonomy will itself be affected as in manipulations is also rife. As The Economist says:
"Mr. Trump has expressed criticism of the monetary-policy choices of Janet Yellen. If she stays on the job her term will nonetheless be up in 2018, while Mr. Trump is president. Before then, he will have the opportunity to fill seats on the Boards of Governors." Also, "It is not impossible that that Mr. Trump would prefer a less independent Fed committee to getting him re-elected, however, in which case policy could actually become more dovish leading, may be to faster growth in output and a rise in inflation".
(If it went as per my speculation then) an increase in the interest rate will have two effects. The one will be, as all the economic-savvy individuals will know, the difficulty countries with huge debt and import from the U.S will face. As dollar strengthens countries like Mexico, Russia, Philippines, Turkey and Chile, with large onus of dollar debt, are at the greatest risk. The second one takes us to the far-east-China. Last year when the FOMC increased the interest rates, around $300billion of capital fluttered from the Chinese markets flying all the way to Americas and perched themselves on the branches of Wall Street. Also, as China segues into the 'new-economy' a weaker Yuan will not help. On the contrary, it will hurt the domestic consumption (which is to go up as per the new plan).
A Pro-driller: A Cold Environment
The news that Mr. President is mooting to cherry-pick Mr. Harold Hamm, chief executive of US private oil firm Continental Resources, has provided a support to oil prices and a disappointment to the environmentalists. According to Thomas Watters managing director with S&P Global Ratings, as the USA today reports, Trump presidency cherish not a profound control over the oil dynamics. It is price that had, is and will guide the process. Alluding to the recent fall in rig count he establishes that it was not due to any regulations but solely because the plummeting prices. Another perspective, as scribbled down by an energy expert in Forbes magazine, is of the view that the domestic mid-stream sector is going to see its heyday in the future. As Mr. Trump, a corporatist, doesn't shares the commensurate amount of alarm concerning the global climate changes the Keystone XL pipeline, rejected by the Obama administration, may restart. Another one is North Dakota Pipeline which, due to protests by the environmentalists, was not sanctioned may now get an approval.
Albeit Mr. Trump has not unveiled any minutiae of his revolutionary political and economic agenda, the fact remains that by the virtue of his unnerving and challenging campaign the global mind is on a defensive mode. His precarious tilt towards resuscitating economic nationalism and a cloudburst of xenophobic venom seem to hinder the already tepid globalization process for the developing nations. One may see a modicum of retreat from his early promises but the world still await, in a state of contemplation, to see the tricks that new occupant of White House has up his sleeve.
Kleptocracy Under Democracy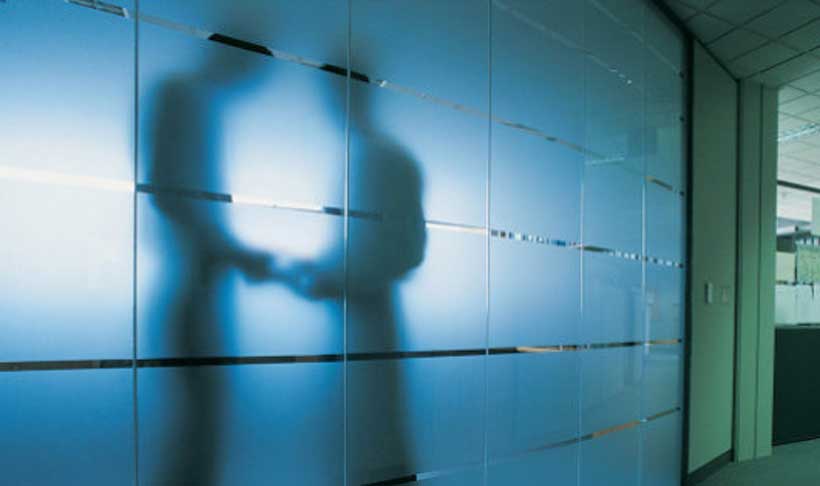 Power comes with dire consequences if it is misemployed. Great minds orchestrate a great nation but a corrupt mind razes it as personal gain pollutes honor and pride. Ruler of a country clasps great amount of power. On a stork of a pen destiny of people can be changed. However what if that pen is in hands of an amoral mind.
Across the globe reverberates of democracy can be heard. But the question still remains that is there is an actual democratic world order or are we just modern slaves being exploited by the power, wealth and technology.
A quite basic and easily comprehendible understanding of how democracy works is that it sows the seed where transparency and mutual benefit can grow and people become the one who are torch bearers. Society grows as a collective unit in a democratic order. Emancipation of people is prime concern in the democratic society and they are catered at every level.
Whereas kleptocracy, derived from a Greek word "klept" which means steal or thieve, is a form of government where corrupt rulers exploit the resources and population for personal gains or uses state resources to enrich themselves. In order to increase personal wealth corrupt leaders maneuver any means at their disposal indulging themselves in committing more crimes.
However with the advancement in globalization and spread of dubious democratic norms across the globe have made things worse, not realizing that one size doesn't fit all. Systems are changing, absolute democracy is a far sighted phenomenon. Now even near to actual democracy rarely exists except Scandinavian states. Democracy index 2018 published by The Economist revealed stats about the democracy across the globe. Even United States of America was numbered at 25th number in top 30 democratic countries. It was also categorized under flawed democracies. Whereas first five were the Scandinavian countries having Norway at the top.
Under the veil of democracy self-interest of an individual or specific flock is being wangled. On plight of humanity individual or groups who holds power imbibe their benefits. Power no longer remains an instrument to direct and regulate society but to tranquilize the populace and suck the benefit out of greater pain.
Corruption perception index of 2018 revealed that more than two-thirds of the countries secured to score below 50 with an average score of 48 out of 100. It also states that countries have failed to curtail corruption and also to take considerable measures to uproot it. One needs to understand that when the leaders become economic poachers it steadily annihilates the society.
What usually happens is such individuals after gaining throne shift tides of economic rivers to their own pots. Instruments like trade policy is often not used to further the national interest but the business interest of a single wealthy individual or a handful. Tenure is considered as a business deal to extract maximum benefit. Often individuals make the deals on the form of government to enrich the few. New denotation of democracy seems to be that when there are many hands to snaffle then it is regarded as "democracy" and when there is one hand or few then it is labeled as monarchy or dictatorship.
Across the globe there is a wave of populism where contestants of throne are getting votes on populist narratives. Sedatives like populism, ethno-nationalism put the contestant into power but put rest asleep. Heaps of national wealth is looted by the ones who are
When the economics are being controlled and manipulated by few hands it often leads to debts and ultimately when there is less circulation of wealth and money the society and economy itself collapses. If the dynamics of world kept going the way they are then after the Great depression of 1929 and the financial crisis of 2007-08 there is next big economic collapse around the corner and world is waiting for it to happen.
Iraq corruption menaces both average citizens and outside investors
While Iraqi forces are still undertaking the slow, grueling effort to defeat the last vestiges of the Islamic State (IS), and 1.8 million people remain displaced, an equally important and perhaps even more complex political and humanitarian challenge is looming over Iraq. That challenge? Iraq's egregious levels of corruption, which have poisoned the fundamental relationship between the Iraqi state and its citizens.
As protesters in Iraq's southern port city of Basra made clear last year, corruption in their country does not just mean acts of bribery, but an entire parasitic "looting machine" that extracts resources and deliver nothing in return. Nor are everyday Iraqis the only ones at risk from the country's endemic culture of graft, with some of the country's largest investors – such as the French telecommunications giant Orange – seeing their investments expropriated and themselves kicked out of a market that nonetheless badly needs their support.
A parasitic relationship
The fundamental lack of credibility and legitimacy of Iraq's official government institutions is at the center of the country's myriad difficulties, from the government's frighteningly incompetent attempts to fight off IS during the group's initial onslaught in 2014 to the graft that seems to have permeated every link in the national bureaucracy.
Perhaps the best way to show the extent corruption impacts the governance of Iraq is to take a close look at one of the oft-touted "success stories" of post-war construction: the semi-autonomous Kurdistan Region of Iraq (KRI). Iraq's largely autonomous Kurdish region, often held up as a model for the rest of the country, is ruled as a fiefdom by powerful Barzani family, who recently gained an almost "monarchic" degree of control after two of its members, Masrour Barzani and Nechirvan Barzani, were recently respectively elected Prime Minister and President of the regional government.
When the Economist Intelligence Unit once claimed that corruption in the Kurdistan region is "not perceived" to be as bad as in the rest of Iraq, it pointed out this is a "small accolade given that Iraq is ranked 171/177 in Transparency International's Corruption Perception Index." A closer look reveals the only research suggesting the KRI is less corrupt seems to be a UN report that relies on asking civil servants how many bribes they are offered. If the results this study are to be believed, the percentage of civil servants being offered bribes in one of the most corrupt countries on Earth stands at only 4% in the KRI and 5% in Baghdad, percentages that fly in the fact of reality.
Orange shows no one is safe
One doesn't need to depend on international statistics to see the depth of corruption in Iraqi Kurdistan. Last month, a deeply reported article in French weekly Le Journal du Dimanche explained how telecoms multinational Orange and its partner firm Agility, two of Iraq's largest foreign investors, stand to lose more than $810 million and see themselves stripped of their shares in the Iraqi mobile operator Korek by the country's telecommunications commission (CMC). While the regulators claim that Orange and its partner failed to "honor their commitments," the companies insist they are being expropriated via a corrupt process.
The key detail in their accusation? The fact that Korek's managing director is Sirwan Barzani, Nechirvan Barzani's first cousin and a key figure in the aforementioned Barzani family. Sirwan Barzani, according to court filings from the companies, has misappropriated tens of millions of dollars from the firm through shady loans and self-dealing.
Allegations that Sirwan Barzani and his allies had managed to corrupt Iraq's CMC were seemingly proven by the Financial Times last year, which discovered the chief executive of the regulatory body living in a London house that belonged to Barzani's business partners. Over the weekend, the World Bank's International Center for Settlement of Investment Disputes (ICSID) agreed to take up Agility's claims against the Iraqi government.
Steep price to pay
Why would one of Iraqi Kurdistan's most powerful figures manipulate regulatory officials to expropriate major investors? To prevent those investors, it seems, from exercising their options for full control over Korek. With other major companies like Germany's Siemens and the US-based GE pursuing their own contractors to help Iraq rebuild and expand its highly inadequate infrastructure, the Korek expropriation could have a major chilling effect.
The fiasco surrounding the Barzani family's willingness to expropriate one of the country's most prominent investors also speaks to the sheer sense of immunity Iraqi leaders feel when it comes to taking the country's wealth for their themselves. While the leadership of the KRI presents itself as a reliable partner for the West, the region's economic statistics remain dismal despite years of outside aid.
Despite its oil wealth, the region faces both a recession and high unemployment – over 20% for those aged 18-34 and 69% among women under 24 – as well as rolling blackouts. Factional control over construction projects and government ministries, meanwhile, has left public education in Iraqi Kurdistan facing dire shortages of both schools and teachers. Of the KRI's approximately 6,800 schools, it is estimated that 25% need to be demolished and fully half are in need of renovation. Paralyzed by political infighting, the regional government has not seen to any of these pressing needs.
While international companies like Orange enjoy access to outside recourse, ordinary Iraqis find they seemingly have no choice but to live with systematic corruption and unaccountability every day. Faced with such a bleak picture, and unless the governments ruling over Iraq fundamentally rethink their handling of the country's resources, it is only a matter of time before the next great period of instability begins.
On June 11, 2019, during a meeting held in Abuja, the federal capital of Nigeria, the fifteen members of the Economic Community of West African States (ECOWAS) decided to coin – most likely within 2020 – a new African currency, whose name has already been chosen: "ECO".
The fifteen States of ECOWAS – the association that deals above all with part of the implementation of the CFA Franc – are the following: Benin, Togo, Burkina Faso, Cap-Vert, Ivory Coast, Gambia, Ghana, Guinea, Guinea-Bissau and Liberia, which founded ECOWAS in 1964. Later, with the further definition of the Lagos Treaty in 1975, also Mali, Niger, Nigeria, Senegal and Sierra Leone joined it.
It should be noted that while Mauritania withdrew from ECOWAS in 2000, since 2017 the Alawite Kingdom of Morocco has officially requested to join.
However the "ECO" project, which has been lasting – at least programmatically -since 2015 and much echoes the "EURO" project, was born within a more restricted association of States than ECOWAS, namely the West African Monetary Zone (WAMZ), which is composed of Gambia, Ghana, Guinea, Liberia, Nigeria and Sierra Leone.
As can be seen, said States also belong to ECOWAS, but they intend to reach an economic and monetary union very similar to the EU's, considering that their economies are less different than those of the whole group of countries belonging to ECOWAS.
It should be recalled that the ECO launch has been postponed as early as 1983 and is currently expected to take place in 2020, but again only on paper.
Using an old formula of summer media jargon, France defines it as a "sea snake", but we must always be very careful about oversimplifications and low esteem for friends and foes.
Hence, certainly eight ECOWAS countries shall abandon the CFA Franc, while the other seven countries their national currency.
As the final communiqué of the last meeting held by the fifteen Member States, a "gradual approach" is required for ECO, starting from those countries that show a more evident "level of convergence".
As we all know, in the case of the EU and its Euro, the convergence criteria were price stability – which is seen as the only sign of inflation, although we do not know to what extent this idea is correct – and "healthy and sustainable" public finance, which means nothing but, within the EU, means a deficit not exceeding 3% of GDP and public debt not higher than 60% of GDP.
From this viewpoint, things are not going very well in Africa.
Africa's debt has just slightly exceeded 100 billion euros, after Ghana recently taking out a 2.6 billion Euro-denominated loan, in one fell swoop.
In 2018 alone, African countries reached a total debt of 27.1 billion euros, but in 2017 Egypt, Ghana and Benin had borrowed 7.6 billion euros.
Nigeria will reach 17.6 billion euros of debt at the end of this year.
Ten African countries have already issued Eurobonds and there will soon be 21 of them.
It is equally true, however, that the African countries' debt-to-GDP ratio is on average 53%, while in the 1990s and in the first decade of 2000 it had reached 90-100%.
The obvious reasons underlying the recent increase in the African countries' Euro-denominated (and dollar-denominated) debt are the following: the consequences of the global financial crisis and the structural decrease in the price of raw materials.
Moreover, considering the very low interest level in the United States and Europe, many investors have also begun to operate in Africa.
Currently Egypt is the most indebted country, with a total of 25.5 billion euros.
It is followed by South Africa (18.9 billion euros), Nigeria (11.2 billion), Ghana (7.8 billion), Ivory Coast (7.2 billion), Angola (5 billion), Kenya (4.8 billion), Morocco (4.5 billion), Senegal (4 billion) and, finally, Zambia with only 3 billion euros.
The analysts of international banks predict that, in the future, the Euro- and dollar-denominated debt will not be a problem for African countries.
Quite the reverse. According to the World Bank, the debt-to-GDP ratio is expected to fall by up to 43%, on average, in all major African countries.
The worst standard in terms of share of Eurobonds on total debt is Senegal (15.5%), while Tunisia remains the best standard, with 6.3 billion euros of debt issued through Eurobonds.
As can be easily imagined, other variables are the cost of debt service, which has doubled in two years up to reaching 10%, and the uncertainty of the barrel price on oil markets, considering that all these countries, except Nigeria, are net oil importers.
Therefore, it is certainly not possible to talk about "sustainable" finance, even though many ECOWAS countries have a debt-to-GDP ratio that currently make us envious.
As is well-know, also the exchange rate stability – required for entering the Euro area – is one of the primary "convergence" criteria.
A 6.3% average annual GDP growth is expected for the 15-member African association, considering the expansion of oil extraction in Ivory Coast, Sierra Leone, Burkina Faso and Ghana, while fiscal stability -which is, on average, about 1.7% higher in 2019 – is acceptable.
Hence, if we apply the usual Euro criteria, the new ECO currency appears very difficult, but not impossible, to be created – at least in the long run.
ECOWAS has repeatedly advocated its single currency project: it was initially theorized as early as 1983, then again in 2000 and finally in 2003. As already seen, currently there is much talk about 2020 as the possible date for its entry into force.
Certainly there is already an agreement between ECOWAS countries for the abolition of travel permits and many of the fifteen Member States are entertaining the idea of economic and productive integration projects.
Nevertheless, as far as the budget deficit convergence is concerned, only five countries, namely Cap-Vert, Ivory Coast, Guinea, Senegal and Togo can currently comply with the single African currency project, since they record a budget deficit not higher than 4% and an inflation rate not exceeding 5%.
Hence we cannot rule out that there will be convergence in reasonable time, but it is unlikely it will happen by the end of 2020.
Moreover, the levels of development in the fifteen Member States are very different.
It is impossible to even out the differences in the levels of debt, interest rates and public debt in the short term, considering that the share of manufacturing in Africa is decreasing and the economies that operate on raw materials have always been particularly inelastic.
Furthermore, Nigeria alone is worth 67% of the whole ECOWAS GDP – hence the ECO would ultimately be an enlarged Naira.
With the same problems we have in Europe, with a Euro which is actually an enlarged German Mark.
The inflation rates range from 27% in Liberia to 11% in Nigeria, with Senegal and Ivory Coast recording a 1% "European-style" inflation rate.
Certainly the CFA Franc is a "colonial" instrument, but it has anyway ensured a monetary stability and a strength in trade that the various currencies of the former French colonies could not have achieved by themselves.
It should be recalled that the mechanism of the CFA Franc, envisages that the Member States must currently deposit 50% of their external reserves into an account with the French Treasury.
However, the Euro problem must be avoided, i.e. the fact it cannot avoid asymmetric shocks.
The Euro is a currency which is above all based on a fixed exchange rate agreement.
We should also consider the adjustments made by Nigeria in 2016-and, indeed the inflation rates of the various ECOWAS countries are stable, but not homogeneous.
They range from 11% in Nigeria to 1% in Senegal.
Between 2000 and 2016, Ghana had an inflation rate fluctuating around 16.92%.
The fact is that all ECOWAS countries, as well as the other African States, are net importers.
Furthermore the West African countries do not primarily trade among themselves.
While single currencies are designed and made mainly to stimulate trade, this is certainly not the case.
The CFA Franc, however, was a way of making the former French colonies geopolitically and financially homogeneous, with a view to uniting them against Nigeria – the outpost of British (and US) interests in sub-Saharan Africa.
Furthermore, none of the ECOWAS governments wants to transfer financial or political power to Nigeria, nor is the latter interested in transferring decision-making power to allied countries, which are much smaller and less globally important.
The region could be better integrated not with a currency -thus avoiding the dangerous rush that characterized the Euro entry into force – but with a series of common infrastructure projects or with the lifting of tariff and non-tariff barriers.
The largest trading partner of sub-Saharan Africa, namely the EU – with which the ECO would certainly work very well -currently records a level of trade with the ECOWAS region equal to 37.8%.
Nigeria exports only 2.3% to the other African partners and imports less than 0.5%.
However, if ECO is put in place, this will be made possible thanks to a possible anchorage to the Chinese yuan.
This would avoid excessive fluctuations – probable for the new currency – but would create ECOWAS African economies' greater dependence on the Chinese finance and production systems than already recorded so far.
Certainly it would be a way of definitively anchoring Africa to the Chinese economy.
From 2005 to 2018, Chinese investment increased everywhere, but in Africa it totalled 125 billion US dollars.
Africa is currently the third global target of Chinese investment.
17% of said Chinese investment has been targeted to Nigeria and its ECOWAS "neighbours", especially to railways and other infrastructure.
Moreover, in 1994, thanks to its liquidity injections China rescued the African wages from the CFA Franc devaluation, which had halved all incomes.
Those who govern Africa will control globalization. India is now the second major investor in Africa, after China. The EU takes upon itself the disasters of African globalization, but not the dividends.
Whoever makes mistakes has to pay. There has not been a EU policy that has "interpreted" Africa intelligently, but only as a point of arrival for ever less significant "aid".
Therefore China will bend the African economic development to its geostrategic aims and designs.
China offers interest rates on loans that are almost seven times lower than Western markets, which never reason in geopolitical terms, as instead they should do.