[yt_dropcap type="square" font="" size="14″ color="#000″ background="#fff" ] A [/yt_dropcap]s it happened, the unimaginable, the least possible, a threat to some, and a concern for others. Aye, I talk about the rhetoric spewing, rabble-rousing and populist Mr. Trump. His triumph on November 8th, 2016 sent shock-waves and the whole world was put in a state of quiver.
The financial markets yawed like a boat turning turtle. The far-eastern's gasped. The Europeans confounded. Middle-East intimidated. I, not at all surprised. From oil policies to tax reforms Mr. Trump carries some radical ideas. His red power tie sometimes throws flashes of the 'new' future waiting for the world.
Being a businessman, which used to be his prime identity, himself he is well aware of the ploys that U.S companies use holding billions of dollars in alien lands which ought to sit in America. Take the case of for example, Apple Inc. The recent tax issue gave me a chance to read about the two companies that Apple has founded in Ireland. Apple holds approximately $180 billion offshore due to the sweat-inducing corporate tax of 38%. Also, according to an estimate top 50 U.S companies hold $1.4 trillion offshore. According to Citizens for Tax Justice, an advocacy group, U.S companies due to these tax havens avoid $90 billion in taxes. Enough for context. Mr. Trump has vowed to introduce diminutive taxes providing a pat on the back of balking U.S companies inviting them to suck the money back into their homeland. Good for the US but not for the world.
But there is an issue. An inherent contradiction. If he reduces down the taxes then by which magic wand is he supposed to ramp up the government spending? Debt, obviously. Also, to consider the case of bringing back jobs to US consider the curious case of "Rust Belt". The north-eastern region which was the hub of industry gradually slowed down and the blame was thrown on the Chinese. A research was carried out and to everyone's surprise it was find out that only 10-20% jobs were lost due to Chinese or other foreign intervention and more than 80% was due to Automation. Anyhow, if we assume that he brings the jobs back then better employment conditions which in turn would add to the GDP ergo, increasing inflation insinuating to the interest rate hike for which the Federal Reserve Bank of America already looks very keen. But this is my hunch, an educated speculation. The opinion that Fed's autonomy will itself be affected as in manipulations is also rife. As The Economist says:
"Mr. Trump has expressed criticism of the monetary-policy choices of Janet Yellen. If she stays on the job her term will nonetheless be up in 2018, while Mr. Trump is president. Before then, he will have the opportunity to fill seats on the Boards of Governors." Also, "It is not impossible that that Mr. Trump would prefer a less independent Fed committee to getting him re-elected, however, in which case policy could actually become more dovish leading, may be to faster growth in output and a rise in inflation".
(If it went as per my speculation then) an increase in the interest rate will have two effects. The one will be, as all the economic-savvy individuals will know, the difficulty countries with huge debt and import from the U.S will face. As dollar strengthens countries like Mexico, Russia, Philippines, Turkey and Chile, with large onus of dollar debt, are at the greatest risk. The second one takes us to the far-east-China. Last year when the FOMC increased the interest rates, around $300billion of capital fluttered from the Chinese markets flying all the way to Americas and perched themselves on the branches of Wall Street. Also, as China segues into the 'new-economy' a weaker Yuan will not help. On the contrary, it will hurt the domestic consumption (which is to go up as per the new plan).
A Pro-driller: A Cold Environment
The news that Mr. President is mooting to cherry-pick Mr. Harold Hamm, chief executive of US private oil firm Continental Resources, has provided a support to oil prices and a disappointment to the environmentalists. According to Thomas Watters managing director with S&P Global Ratings, as the USA today reports, Trump presidency cherish not a profound control over the oil dynamics. It is price that had, is and will guide the process. Alluding to the recent fall in rig count he establishes that it was not due to any regulations but solely because the plummeting prices. Another perspective, as scribbled down by an energy expert in Forbes magazine, is of the view that the domestic mid-stream sector is going to see its heyday in the future. As Mr. Trump, a corporatist, doesn't shares the commensurate amount of alarm concerning the global climate changes the Keystone XL pipeline, rejected by the Obama administration, may restart. Another one is North Dakota Pipeline which, due to protests by the environmentalists, was not sanctioned may now get an approval.
Albeit Mr. Trump has not unveiled any minutiae of his revolutionary political and economic agenda, the fact remains that by the virtue of his unnerving and challenging campaign the global mind is on a defensive mode. His precarious tilt towards resuscitating economic nationalism and a cloudburst of xenophobic venom seem to hinder the already tepid globalization process for the developing nations. One may see a modicum of retreat from his early promises but the world still await, in a state of contemplation, to see the tricks that new occupant of White House has up his sleeve.
Reskilling Revolution: Leaders Preparing 1 Billion People for Tomorrow's Economy
Investing broadly in the skills of the future for both today's and tomorrow's next-generation workforce could add an additional $8.3 trillion in increased productivity to the global economy by 2030.
The Reskilling Revolution initiative, a coalition of 50 CEOs, 25 ministers and 350 organizations committed to realizing these gains for their economies, societies and organizations, marked two years of progress at the World Economic Forum Annual Meeting 2022 in Davos today. Their work will benefit over 100 million workers on their journey towards reaching 1 billion people by 2030 with better education, skills and economic opportunity.
Accelerating the Reskilling Revolution
Global inequities in lifelong learning and childhood education, a pandemic that closed schools and workplaces and rapid technological change are highlighting the need to double down on reskilling, upskilling and the future of learning. The Reskilling Revolution initiative, launched at the World Economic Forum's 50th Annual Meeting in January 2020, is working to provide 1 billion people with better education, skills and economic opportunity by 2030.
At its heart is a commitment from over 50 CEOs to inspire global business leadership on the upskilling, reskilling and human capital investment agenda. By working together with a growing network of national-level country accelerators launched to date in 12 countries – Bahrain, Bangladesh, Brazil, Cambodia, Georgia, Greece, India, Oman, Pakistan, South Africa, Turkey and the United Arab Emirates, with knowledge support from Denmark, Finland, Singapore and Switzerland – the Reskilling Revolution has mobilized a multistakeholder community of over 350 organizations across 12 countries and is on track to benefit 100 million people on its journey towards 1 billion.
"In an era of multiple disruptions to the labour market – the pandemic, supply chain changes, the green transition, technological transformation – the one 'no regret' investment all governments and business can make is in education, reskilling and upskilling. It is the best pathway to expanding opportunity, enhancing social mobility and accelerating future growth," said Saadia Zahidi, Managing Director, World Economic Forum.
Enabling Education 4.0
Two years into its work the initiative will expand beyond adult reskilling and upskilling and integrate a focus on education for children and youth. These efforts will be taken forward by a new Education 4.0 Alliance, bringing together 20 leading education organizations at the Forum's Annual Meeting 2022.
A new report from the project, Catalysing Education 4.0 Investing in the Future of Learning for a Human-Centric Recovery, focuses on preparing today's generation of school-age children with better collaborative problem-solving that could add $2.54 trillion – over $3,000 per school-age child – from this one skill alone.
The report, developed with support from the LEGO Foundation and in consultation with leading education experts from the public, private and educational sectors, finds that investment in the skills of the future for primary and secondary school learners would create an additional $489 billion in Europe, $458 billion in South Asia, $333 billion in East Asia, $332 billion in Latin America, $266 billion in the Middle East, $235 billion in North America, $179 billion in sub-Saharan Africa, and $163 billion in Central Asia.
Meanwhile, China ($356 billion), the United States ($218 billion), Brazil ($143 billion), Mexico ($80 billion) and Italy ($72 billion) are the five countries standing to gain the most, while the benefits relative to the size of their economies today would be greatest in sub-Saharan Africa and Latin America.
To unlock this education transformation, the Education 4.0 initiative will focus on three key investment areas: new assessment mechanisms; adoption of new learning technologies; and empowerment of the teaching workforce.
Expanding the Accelerator network
Complementing the Skills Accelerators, the World Economic Forum's Annual Meeting also featured the official launch of the first school-age focused Education 4.0 Accelerator, a national-level public-private collaboration platform for action. The Education Accelerators – complementing a network of successful Closing the Skills Gap Accelerators – aim to mainstream technology-enhanced learning experiences, implement new measurement mechanisms, empower educators and mobilize investment in the sector.
Bangladesh will be the first country to pioneer this new model in Asia. Dipu Moni, Minister of Education, Bangladesh, said: "Bangladesh is committed to ensuring high-quality education for all children and youth. We are delighted to partner with the World Economic Forum to launch the first Education Accelerator in South Asia and to be part of this global network to advance the Education 4.0 agenda."
Sanctions against Russia: do they have any point?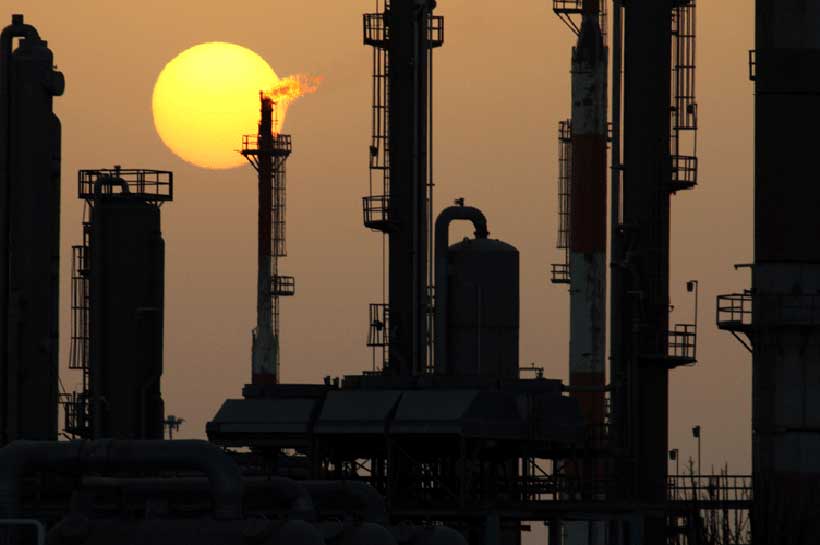 It's hard to recall a day since the beginning of the conflict in Ukraine when there was no mentioning about new sanctions being imposed against Russia. On May 9th, the EU announced that it had almost finished preparations for the sixth package of sanctions, and rumors on the Internet are already mentioning the seventh.
What are sanctions?
In brief, sanctions are a list of political and economic decisions applied by states and organizations in order to protect national interests, international law, and defense from threats to international peace and security. As a rule, they are temporary and are removed when the cause/threat has been eliminated.
According to the EU's official website, "Restrictive measures (sanctions) are an essential tool in the EU's common foreign and security policy (CFSP), through which the EU can intervene where necessary to prevent conflict or respond to emerging or current crises. In spite of their colloquial name 'sanctions', EU restrictive measures are not punitive. They are intended to bring about a change in policy or activity by targeting non-EU countries, as well as entities and individuals, responsible for the malign behaviour at stake."[1]
How many sanctions have been imposed against Russia in total?
On May 8th, the Chairman of the State Duma of the Russian Federation Vyacheslav Volodin shared a post on his Telegram channel that "10 128 sanctions have been imposed against our country. More than against any other state in the entire history of their existence."[2] From this number, 2,754 were introduced in the period from 2014 (the Crimean issue) and before the beginning of the special operation in Ukraine.[3] The rest – more than seven thousand – were introduced in a short three-month period. According to The Castellum.AI, a service which takes a record of sanctions and updates weekly, as of May 9, their number has already exceeded 7,600, making Russia the state with the largest number of sanctions imposed. For comparison: 3,161 sanctions have been imposed against Iran, 2,608 – against Syria, and 2,077 – against North Korea.[4] Other states can "boast" with the list containing less than 1,000 sanctions. Thus, in a short period of time, Russia not only got on the list of sanctioned countries, but also topped it.
The sanctions have affected almost every sector of Russia – from individuals, which list already counts numbers in the hundreds, to the spheres of energy, economy, trade… The enumeration can go on for a long time. It can be said that there is practically not a single area left that wasn't affected by sanctions: for example, one of the articles published by the Atlantic Council had the heading "What's left to sanction in Russia?" And yet, at almost all the examples given, it is mentioned that sanctions have already been imposed in this area.[5]
So is there anything else that can be included in the sanctions lists? The question itself is good, but alas – it will take quite a long time to search for the answer: sanctions are already everywhere.
So is there any point in sanctions?
This is quite an interesting question, although in this situation it would be more accurate to say that sanctions have not only a point, but also consequences.
As it was mentioned above, sanctions are usually temporary, but Russia has been living with almost 3,000 sanctions imposed against it for more than 8 years. Has it brought any tangible results in influencing Russia? No. Have those who introduced them achieved the result what they had introduced those sanctions for? No. Have these sanctions been lifted? No. Therefore, is there any point in imposing them on Russia? The answer is still the same – no, because as it can be observed, these sanctions are in the list of existing ones, and Russia still continues to exist, quite successfully adapting to them. And there are a lot of sanctions – 2,754 (for the period before the Ukrainian issue), but the thing is that the country against which they were introduced does not complain about its size and capabilities either.
There is a point in sanctions, and first of all – for Russia.
Following numerous bans on the export of various kinds of products, as well as the departure of many companies operating in various fields, the Russian government introduced a number of measures to support different areas, and which have already started to show positive results. According to Rosstat, several sectors of the Russian economy showed positive dynamics as soon as measures were introduced (compare to the same period of 2021): the mining industry grew by 7.8%, energy, heat and gas supply – by 1.5%, water supply and waste disposal – by 7.2%.[6] There is also an increase in the food sector – by 1.1%, and medical production increased by as much as 46.8% compared to March 2021, and turned out to be 9.1% higher than in February 2022. As Rosstat data shows, according to a preliminary estimate of the country's GDP for the 1st quarter 2022, there is a positive growth of 103.5% compared to the same period last year.[7] The Economist noted that "as imports slide and exports hold up, Russia is running a record trade surplus."[8] The Institute of International Finance estimates that "in 2022 the current-account surplus, which includes trade and some financial flows, could come in at $250bn (15% of last year's gdp), more than double the $120bn recorded in 2021". As a result, the world sees that rather than damaging Russia, sanctions are contributing to its strengthening. [9]
The consequences of the sanctions, however, were faced not only by Russia and Belarus (which also got quite an amount of them because of good relations with Russia), but also by the rest of the world, including even the part that had nothing to do with this issue. And the consequences of those 7 thousand+ recently imposed sanctions are especially severe.
Some countries are already complaining about food shortages, as their supplies have been seriously reduced due to sanctions. People are dissatisfied with the increase of prices for various products and goods, but this is caused by the increase of fuel prices – which people are also dissatisfied with. Shocks and turmoil in the social and economic sectors started to affect the political situation both within countries and their international policies, as they have to choose whether to join the sanctions or try to stay away.
Why "try"?
Even at the first weeks of the conflict, the United States were seen trying to put pressure on states to either join the sort of "sanctions coalition" or stay away, preventing any attempts to help Russia. As it turned out, one of these countries was China: back in April 2022, the US Deputy Secretary of State Wendy Sherman said that the sanctions imposed against Russia should give China (and President Xi personally) an idea of the consequences that it could face in case of providing assistance to Russia: "<it> gives President Xi, I think, a pretty good understanding of what might come his way should he, in fact, support Putin in any material fashion."[10] If there was an attempt to put pressure on China, which is far from being the last figure in the international arena, then what can be said about other states – especially European ones?
Hungary is now becoming one of the stumbling blocks, as it refuses to support sanctions with regard to the embargo on fuel imports. According to Prime Minister Viktor Orban, it will be equal to an atomic bomb dropped on the Hungarian economy, since it simply will not have time to adapt – it will take at least five years and a large number of investments. Nevertheless, he noted that Hungary is ready for negotiations – if the proposals are consistent with the interests of the state.[11] However, according to information, a video conference between Ursula von der Leyen and Viktor Orban, held on Monday last week, did not lead to a compromise, thus delaying the adoption of the sixth – the heaviest, according to EU representatives – package of sanctions.[12] Against this background, Polish Prime Minister Mateusz Morawiecki expressed the opinion that the sixth package of sanctions could be adopted in a reduced form, since "we must observe unity in the EU."[13]
So…what can be expected in the future?
---
[1] https://ec.europa.eu/info/business-economy-euro/banking-and-finance/international-relations/restrictive-measures-sanctions/overview-sanctions-and-related-tools_en
[2] https://t.me/vv_volodin/427
[3] https://ec.europa.eu/info/business-economy-euro/banking-and-finance/international-relations/restrictive-measures-sanctions/sanctions-adopted-following-russias-military-aggression-against-ukraine_en
[4] https://www.castellum.ai/russia-sanctions-dashboard
[5] https://www.atlanticcouncil.org/blogs/new-atlanticist/whats-left-to-sanction-in-russia-wallets-stocks-and-foreign-investments/
[6] https://rosstat.gov.ru/folder/313/document/163079
[7] https://rosstat.gov.ru/folder/313/document/165370
[8] https://www.economist.com/finance-and-economics/2022/05/13/russia-is-on-track-for-a-record-trade-surplus
[9] https://www.economist.com/finance-and-economics/2022/05/13/russia-is-on-track-for-a-record-trade-surplus
[10] https://www.reuters.com/world/us-says-china-could-face-sanctions-if-it-supports-russias-war-ukraine-2022-04-06/
[11] https://www.reuters.com/world/europe/hungary-cannot-support-new-eu-sanctions-against-russia-present-form-pm-orban-2022-05-06/
[12] https://www.ft.com/content/abba000b-992a-45a3-941a-3616e335ccc5
[13] https://tass.ru/mezhdunarodnaya-panorama/14676015?utm_source=yandex.ru&utm_medium=organic&utm_campaign=yandex.ru&utm_referrer=yandex.ru
Anglo-American Axis Needs Common Market, not Common Alliance
With the eruption of the war in Ukraine, and considering the post-war situation, the alliance system in the West and its future should be something worthy of concern.
Anglo-American Axis is a concept that I proposed well before Brexit, and such an axis has already been fully formed today. With Brexit, the United Kingdom is now no longer part of the continental European alliance. It has instead re-aligned with the United States, and reverted to being a maritime nation that it used to be.
Such an axis would not be moved by the independence inclination of France, the wish of Germany to become the leader, nor the ambition of Turkey to be a regional hegemon. It cares even less about countries like Israel, Iran, and India. What the Anglo-American Axis focuses is to control the high ground of fundamental values, so that it can win the historic future as long as civilization continues to progress. Wars in other regions do not carry much significance to it. For NATO to play a role, it must negotiate conditions with the United States. It is not the Anglo-American Axis that needs NATO, but that NATO needs the Anglo-American Axis.
The United States, Canada, Australia, and New Zealand, the former members of the Commonwealth, have formed the largest single market in the world, with a coordinated monetary policy for the U.S. dollar and British pound. Such a market can consider certain African and South American countries, as long as they remain stable, and this usually means some "friendly dictatorships with open economies", similar to Chile in the past.
Civilization is a dynamic force. Although many have studied monetary issues and finance, they fail to link these with civilization. In fact, these are appendages of civilization, and they are products of it. Humanity will inevitably move towards civilization.