African Governments to Protect Africa's Tropical Forests from Unsustainable Palm Oil Development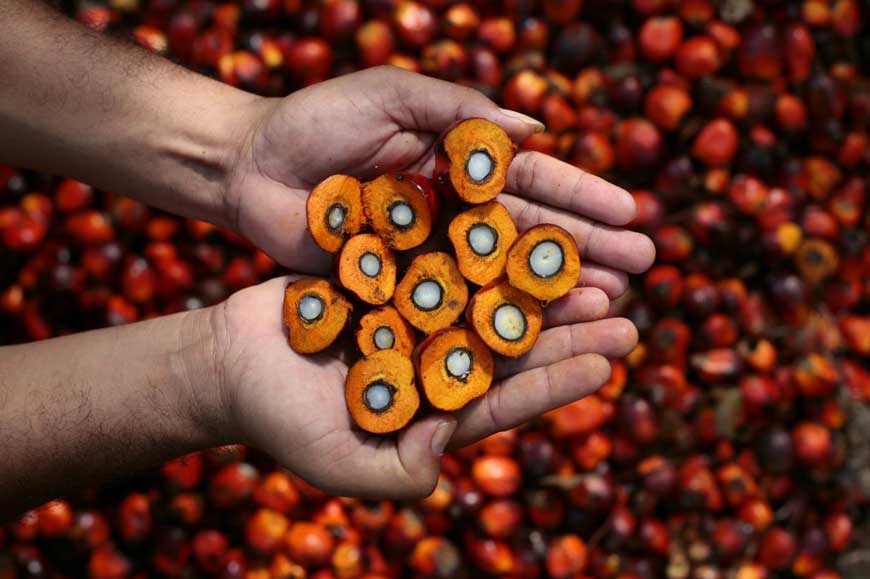 [yt_dropcap type="square" font="" size="14″ color="#000″ background="#fff" ] T [/yt_dropcap]he governments of seven African palm oil producing countries, representing over 70% of Africa's tropical forest, will today declare a joint pledge to prioritize sustainable palm oil development with support from some of the world's largest producers, buyers and traders of palm oil.
The TFA 2020 Marrakesh Declaration for the Sustainable Development of the Oil Palm Sector in Africa is expected to be signed by the Governments of the Central African Republic, Côte d'Ivoire, Democratic Republic of Congo, Ghana, Liberia, the Republic of Congo, and Sierra Leone at the UN Climate Change Conference (COP22) in Morocco today.
The Ministers of Agriculture and Environment signing the pledge will agree to place sustainability, human rights and collaboration with industry, indigenous peoples and civil society groups at the heart of the expanding palm oil industry in Africa. Large companies, palm oil producers, NGOs and human rights groups who are partners of the Tropical Forest Alliance 2020 (TFA 2020) are welcoming the move in a joint statement. The secretariat of the TFA 2020 is hosted at the World Economic Forum.
Collectively, the countries who signed the declaration represent over 250 million hectares – 13% of the world's tropical forest. However, deforestation from unsustainable palm oil production causes extensive carbon emissions and contributes to global warming.
Palm oil is the most widely used vegetable oil worldwide and about half of all packaged products sold in supermarkets contain palm oil, according to the World Wildlife Fund. It fuels a $50 billion global industry, which is projected to rise to $88 billion a year by 2022. As demand grows, Africa is the next growth spot for palm oil production.
Dominic Waughray, Head of Public-Private Partnerships at the World Economic Forum, said that the declaration shows how the commitments made by global businesses to remove deforestation from palm oil supply chains are changing the global market.
"These governments recognize the significant market signal that global businesses are providing through their desire to source sustainable palm oil at scale. Through this unprecedented agreement, the African Palm Oil Initiative – with support from the private sector and civil society through the platform of the Tropical Forest Alliance – is now well-positioned to build a multi-country market for sustainable palm oil across West and Central Africa that will improve smallholder incomes and drive greater action on tropical deforestation" he said.
Unilever, a major buyer of palm oil, welcomes the move. "Palm oil, if produced sustainably, can play a key role in poverty alleviation by helping farmers thrive economically while adopting sustainable agricultural and business practices. I am pleased that these countries are demonstrating their commitment to sustainable palm oil by signing the Marrakesh Declaration," said Paul Polman, Chief Executive Officer, Unilever.
Government and civil society partners and environmental NGOs are also welcoming the declaration. Hindou Oumarou Ibrahim, co-chair of the International Indigenous People's Forum on Climate Change, the indigenous people's caucus to the United Nations Framework Convention on Climate Change (UNFCCC), said it would protect the livelihoods of communities. "Deforestation has often been linked to human rights violations. People are losing access to the land they have always lived on and farmed. I hope this declaration will be an example to the rest of the region and encourage other tropical forest African countries to follow in the commitment."
Nick Hurd, UK Minister of State for Climate Change and Industry, said that climate finance provided by the UK had helped nurture the initiative: "The Marrakech Declaration will enable West and Central African countries to work with companies such as Unilever to secure sustainable jobs and livelihoods, support food security in the region, and prevent environmental degradation and greenhouse gas emissions from deforestation," he said.
Fred Kwame, Regional Director of Africa, WWF, said he welcomed the declaration, adding that it "supports the emergence of a palm oil sector that protects biodiversity, community rights and integrates socio-economic development."
The Marrakesh Declaration is part of an ongoing public-private partnership taking place in Africa under the Tropical Forest Alliance 2020 Africa Palm Oil Initiative. It represents a public acknowledgement that, while investment in Africa's palm oil sector has the potential to deliver economic benefits to the region, it also brings the risk of significant social and environmental problems, including deforestation, land conflicts, human rights abuses and the destruction of high conservation values.
Since 2014, Proforest, a non-profit group, has coordinated the initiative with companies, governments and civil society organizations. They include the Consumer Goods Forum and its members Unilever and Nestlé; palm oil producing companies, such as Sime Darby and Wilmar, and a wide range of civil society organizations, including the World Wildlife Fund, Solidaridad, Conservation International and the World Resource Institute.
The goal is to support the widespread implementation of responsible palm oil, as adopted in Marrakesh by national governments, to deliver real transformational change. The Africa Palm Oil Initiative (APOI) is a regional programme of the TFA 2020, a global partnership to remove deforestation from the supply chains of soy, beef, palm oil, and paper and pulp.
The work of the APOI to date has been funded by the United Kingdom government's Department for International Development. The TFA 2020 is hosted by the World Economic Forum, funded by the Governments of the Netherlands, Norway and the UK.
Women leaders come together to fight climate change
Climate change affects everyone, but certain demographics and groups are at greater risk. One such demographic is women, who are more likely than men to feel the negative consequences of a warming planet.
This fact was one of the primary reasons for the Climate Leaders' Summit: Women Kicking it on Climate, which was hosted on 16 and 17 May by Catherine McKenna, Canada's Minister of Environment and Climate Change.
"I am privileged to work with so many fearless women who are climate leaders," said McKenna on why she organized the summit. "We know women and girls are particularly at risk when it comes to climate change, and yet women are also at the forefront of bold climate leadership around the world. Together, women are turning ideas into solutions."
The event brought together female climate leaders from around the world, with representatives from the public, private, academic and civil society sectors. The group focused on topics such as improving collaboration to find solutions to climate change, female empowerment and ensuring that women are represented in global conversations surrounding the environment.
As scientists have begun to understand the effects of climate change, it has become apparent that women are at greater risk, especially in the developing world. In many countries women are responsible for securing food, water and energy for cooking, heating and sustaining their families. This means that they depend on natural resources for their livelihoods, which are threatened by drought, uncertain rainfall and deforestation – all things that are exacerbated by climate change.
For this reason, one of the primary topics of the summit was the importance of sustainable development and clean growth. Especially important is giving women the tools they need to earn a better living and live themselves, and their families out of poverty.
While many issues were discussed, the main theme of the summit was the importance of women's leadership, especially in combating climate change. Women in leadership roles were essential in creating the Paris Agreement, which includes a soon-to-be implemented Gender Action Plan that will ensure greater female participation in climate negotiations. But the greatest takeaway from the discussions was the importance of advocating for equal gender representation in leadership roles, whether it be in politics, business, or at the local level.
At the end of the summit the general feeling among the women involved was one of inspiration and empowerment. Tina Birmpili, the head of the United Nations Ozone Secretariat, was one of the women who participated. At the end of the experience she felt especially motivated to continue pushing for change.
"We need more women, not only in policymaking and environmental science but also in engineering and technological innovation," said Birmpili. "Let the disproportionate effect climate change has on women, and the deeper understanding they consequently acquire day by day, be the driving force to catapult them to all positions they deserve to have in the fight against climate change."
Africa's Answer to Climate and Weather Challenges: The Africa Hydromet Program
Tesfaye, a grain and legume farmer in rural Ethiopia, takes a break from guiding his grazing cattle to analyze the skies in Chanco, north of the Ethiopian capital. The weather is essential to his livelihood, and it is not always reliable.
"This year, the weather was good, but last year, there was less rain to grow teff, barley, and lentils on my farm," he said. "It will be very helpful if I know about dangerous storms ahead of time, so I can plan for planting and harvesting."
Many farmers such as Tesfaye could benefit from reliable weather, water, and climate information—collectively known as hydromet services. These services are essential for livelihoods such as farming, aviation, and tourism, and for people and families–especially for small scale rural farming communities–to achieve climate-resilient development in Africa. The Africa Hydromet Program directly addresses the need for such services and supports governments, communities, and the private sector in their development efforts.
Why Invest in Hydromet?
Hydromet, a combination of hydrology and meteorology, offers real time weather, water and climate updates, early warning, and climate outlooks that can help communities predict and prepare for impending disasters and prepare for disaster risks. Hydromet services also provide the data needed for weather forecasting and offer additional climate and weather-related services. Everyday people, from to students to farmers, and even entire industries including aviation and energy, benefit from hydromet services.
Hydromet services form the foundation for improved weather and climate services for all areas that drive the economy. For example, in aviation, advanced weather forecasting offers vital information that pilots need.  Hydromet services also equip meteorologists, hydrologists, and disaster risk management experts with the data needed to predict, plan and prepare for disasters, so that people everywhere can be safer, more prepared and resilient. For Africa, developing hydromet services is particularly vital, as capacity is low and concerted effort is required to tackle the global challenge of managing disasters and climate risks. Improved hydromet services can save African countries from avoidable damage and loss, ensuring that past and current investments in infrastructure, education, and development are not lost to disasters. Hydromet services can also break the vicious cycle of damage and recovery, so that development investments and livelihoods are sustainable.
Investing in Hydromet Services: The Answer to Achieving Resilient Development in Africa
The Africa Hydromet Program is responding to this development priority by supporting countries including the Democratic Republic of Congo (Strengthening Hydro-Meteorological and Climate Services project); Mali, (Mali Hydrological and Meteorological Services Modernization Project); and Niger (Disaster Risk Management and Urban Development Project) and Burkina Faso (Hydromet Modernization Project). The program partners—the World Bank, World Meteorological Organization (WMO), African Development Bank (AfDB), Agence Française de Développement (AFD), United Nations Development Programme (UNDP), and World Food Programme—are supporting many countries as well as regional/sub-regional climate centers in their systemic modernization.
This collaboration is part of a global mission to sustainably modernize hydromet, early warning, and emergency response services. So far, the Bank has programmed about US$900 million in active and upcoming hydromet projects. These investments will translate into life-saving services that protect people, preserve livelihoods, and promote prosperity in climate and disaster hot-spots.
Jerry Lengoasa, chief executive officer of the South African Weather Service, said citizens are directly benefitting from hydromet services.
"Hydromet services are essential to everyday life," Lengoasa said.  "These services provide us with data, predictions, and information so we can prepare for disasters and effectively design out our long and short-term climate resilience strategies, which is essential to achieving our development goals."
A host of partner organizations and funding partners including the Global Facility for Disaster Reduction and Recovery (GFDRR), the Global Environment Facility (GEF), the Climate Investment Funds (CIF), the Government of Japan, and others support the Africa Hydromet Program. This support directly strengthens early warning and response systems, and supporting African countries to build resilience against climate change and disaster risks, and grow sustainably.
Current efforts are centered on mobilizing global action to manage climate change and variability through hydromet services. Globally, the One Planet Summit in Paris reflects the global commitment to combat climate change and investing in resilience. Hydromet service modernization, through the Africa Hydromet Program, offers an opportunity for real impact in Africa, and worldwide, so that African communities can thrive and countries can achieve their sustainable development goals, built on a platform of climate resilience.
New Report Looks at Past Disasters to Prepare for the Future
The great disasters of the past – like the eruption of Vesuvius in 79 AD or the hurricane that devastated Santo Domingo in 1930 – can provide valuable lessons to help governments and institutions increase the resilience of communities in the face of modern challenges, such as climate change and rapid urbanization.
Released today by the Global Facility for Disaster Reduction and Recovery (GFDRR), Aftershocks: Remodeling the Past for a Resilient Future looks at various disasters from the distant and recent past and explores the likely impacts similar events would have if they were to occur in today's more populous and connected world.
The eruption of Mount Tambora in 1815 – detailed in the report – was the most devastating volcanic event of the last thousand years, killing over 70,000 people in its immediate vicinity. Particles from the eruption blocked sunlight, contributing to a 3o C decline in global temperatures, which caused the global 'year without a summer' of 1816. Crops failed in China, Europe, and North America, and famine took hold in some parts of the world.
If a similar eruption were to happen in Indonesia today, it would do so in an area ten times more densely populated. It would disrupt air travel over a wide area, and could reduce global food production at a time when there are six billion more people on the planet.
"With significantly increased levels of population, urbanization, and built infrastructure, our cities and communities are more exposed to disaster risk. Looking at past disasters helps us plan for a more resilient future," said Laura Tuck, World Bank Vice President for Sustainable Development.
Launched on the occasion of "World Red Cross and Red Crescent Day" today, and in advance of the 2018 Understanding Risk Forum taking place in Mexico City, May 16 – 18, Aftershocks notes that impacts from disasters are increasing due to population growth and development. These trends are likely to continue in the future. For example, models show that by 2050, population growth and rapid urbanization alone could put 1.3 billion people and $158 trillion in assets at risk to river and coastal floods. However, these figures do not factor in the impacts of climate change on hazard intensity and frequency – in the future, more frequent extremes in rainfall will trigger more droughts and floods, and sea level rise will result in many coastal areas experiencing more frequent and intense inundation.
The report looks at the potential impact of disasters on a range of sectors, including agriculture and infrastructure. It also looks at the vulnerability of our more recent digital and electronic infrastructure to potentially devastating scenarios – such as the Carrington Event, a powerful solar storm that disrupted the telegraph networks in Europe and North America in 1859.
Importantly, Aftershocks explores how understanding the great disasters of the past enables governments and communities to better prepare for the risks they face.
For example, earthquakes that struck Chile and Haiti in 2010 demonstrate the value of enforcing building standards and resilient urban planning to mitigate the impact of future events. A remodeling of typhoon Wanda, which devastated the coastal regions of China in 1956, illustrates both the impact of natural hazards in a rapidly growing economy and the benefits of effective risk identification and early warning systems. A closer look at the two earthquakes in Mexico City in 1985 and 2017 illustrate the importance of integrating multiple interventions to mitigate risk, from early warning to improved building practices and financial protection.
"The devastating hurricanes and earthquakes in Latin America and the Caribbean last year, came as a reminder of the urgent need to better understand our vulnerabilities and act to reduce them," said Francis Ghesquiere, Head of the Global Facility for Disaster Reduction and Recovery (GFDRR).  "Having a better understanding of historic disasters gives us an opportunity to avoid the mistakes of the past."
Developing countries are disproportionately impacted by disasters; with the poorer communities in those countries particularly affected. Aftershocks makes the case that these communities stand to benefit from improved communication of risk information, including the information provided in risk models.
"With additional impacts from climate change, the coming years will see an increase in the frequency and severity of some hazards," stressed Tuck. "These challenges will require the deployment of every tool in the box – from the important lessons of the past, to the emerging technologies of the present and the future."