Prospects for Workplace Gender Equality Slip to 2186
The world is facing an acute misuse of talent by not acting faster to tackle gender inequality, which could put economic growth at risk and deprive economies of the opportunity to develop, according to the World Economic Forum's Global Gender Gap Report 2016, which is published today.
The report is an annual benchmarking exercise that measures progress towards parity between men and women in four areas: Educational Attainment, Health and Survival, Economic Opportunity and Political Empowerment. In this latest edition, the report finds that progress towards parity in the key economic pillar has slowed dramatically with the gap – which stands at 59% – now larger than at any point since 2008.
Behind this decline are a number of factors. One is salary, with women around the world on average earning just over half of what men earn despite, on average, working longer hours taking paid and unpaid work into account. Another persistent challenge is stagnant labour force participation, with the global average for women standing at 54%, compared to 81% for men. The number of women in senior positions also remains stubbornly low, with only four countries in the world having equal numbers of male and female legislators, senior officials and managers, despite the fact that 95 countries now have as many – if not more – women educated at university level.
In 2015, projections based on the Global Gender Gap Report data suggested that the economic gap could be closed within 118 years, or 2133. However the progress has reversed since then, having peaked in 2013.
Away from economics, the education gender gap has closed 1% over the past year to over 95%, making it one of the two areas where most progress has been made to date. Health and Survival, the other pillar to have closed 96% of its gap, has deteriorated minimally. Two-thirds of the 144 countries measured in this year's report can now claim to have fully closed their gender gap in sex ratio at birth, while more than one-third have fully closed the gap in terms of healthy life expectancy.
The pillar where the gender gap looms largest, Political Empowerment, is also the one that has seen the greatest amount of progress since the World Economic Forum began measuring the gender gap in 2006. This now stands at over 23%; 1% greater than 2015 and nearly 10% higher than in 2006. However, improvements are starting from a low base: only two countries have reached parity in parliament and only four have reached parity on ministerial roles, according to the latest globally comparable data.
The slow rate of progress towards gender parity, especially in the economic realm, poses a particular risk given the fact that many jobs that employ a majority of women are likely to be hit proportionately hardest by the coming age of technological disruption known as the Fourth Industrial Revolution. This "hollowing out" of female livelihoods could deprive economies further of women's talents and increases the urgency for more women to enter high-growth fields such as those demanding STEM skills. "Women and men must be equal partners in managing the challenges our world faces – and in reaping the opportunities. Both voices are critical in ensuring the Fourth Industrial Revolution delivers its promise for society," said Klaus Schwab, Founder and Executive Chairman of the World Economic Forum.
Which are the world's most gender-equal countries?
With women on average benefiting from only two-thirds of the access to health, education, economic participation and political representation that men have, a number of nations are emerging to challenge the traditional hegemony of the Nordic nations as the world's most gender-equal societies. While the leading four nations are Iceland (1), Finland (2), Norway (3) and Sweden (4) – with Finland overtaking Norway – the next highest placed nation is Rwanda, which moves one place ahead of Ireland to 5th position. Following Ireland, the Philippines remains unchanged at 7th, narrowly ahead of Slovenia (8) and New Zealand (9), which both move up one place. With Switzerland dropping out of the top 10, 10th position is taken up by Nicaragua.
Elsewhere, the United States (45) loses 17 places since last year, primarily due to a more transparent measure for the estimated earned income. Other major economies in the top 20 include Germany (13), France (17) and the United Kingdom (20). Among the BRICS grouping, the highest-placed nation remains South Africa (15), which moves up two places since last year with improvements across all pillars. The Russian Federation (75) is next, followed by Brazil (79). India (87) gains 21 spots and overtakes China (99) with improvements across Economic Participation and Opportunity and Educational Attainment.
Regional outcomes
Countries from Western Europe – including the three largest economies, France, Germany and the UK – occupy 11 of the top 20 positions in the Index. While some countries have clear room for improvement (Italy drops 9 places to 50; Greece drops 5 to 92), it has now closed 75% of its gender gap, more than any other region. At the current rate, it could expect to close its economic gender gap within 47 years.
After Europe and North America, the region with the third narrowest gender gap is Latin America and the Caribbean. With 70% of its gap now closed, it boasts six countries to have fully filled both their education and gender gaps, more than any other region. It can also be expected at the current rate of improvement to have closed its economic gender gap within six decades. With Nicaragua the only country in the top 20, however, the performance of the largest economies – Argentina (33), Mexico (66), Chile (70) and Brazil (79) – is mixed.
The region with the fourth-smallest gender gap is Eastern Europe and Central Asia, with four countries – Slovenia (8), Latvia (18), Estonia (22) and Lithuania (25) – in the top 25. Slovenia is one of the top 10 climbers in the world since 2006. Like Latin America and the Caribbean, the region has also closed 70% of its overall gender gap; however, it is not expected at today's rate to have closed its economic gender gap for another 93 years.
East Asia and the Pacific follows next, having closed 68% of its gender gap. This is a region of stark contrast, with a large distance between the most gender-equal societies such as the Philippines and New Zealand and economic heavyweights China (99), Japan (111) and Korea (116). The sluggish pace of change in these larger nations in part explains why current projections suggest the region will not close its economic gap for another 111 years.
Four nations from Sub-Saharan Africa – Rwanda (5), Burundi (12), Namibia (14) and South Africa (15) make it into the top 20; more than any other region except Western Europe. The region has closed nearly 68% of its gender gap; however, data suggest that it will only take 60 years for economic parity to be achieved – far less than other more developed regions of the world. But, high labour force participation for women tends to be in low-skilled roles in the region, a factor that will need to be addressed to ensure that economic parity leads to growth and inclusion.
South Asia, with 67% of its overall gap closed, is home to two of the top 10 climbers of the world since 2006: Nepal (110) and India (87). Nevertheless, progress in closing the economic gap has been negligible and it could take over 1,000 years to close the economic gender gap fully unless efforts are accelerated.
The lowest placed region – having closed 60% of its overall gender gap – is the Middle East and North Africa. With only Israel (49) in the global top 50, the next highest in the region are Qatar (119), Algeria (120), the United Arab Emirates (124). Like South Asia, progress in addressing economic inequalities has been too slow and will not be closed for a further 356 years at today's rate. Nevertheless, it is home to some of the most improved nations since 2006 on economic participation, including Saudi Arabia (141), Bahrain (131) and Yemen (144).
"These forecasts are not foregone conclusions. Instead, they reflect the current state of progress and serve as a call to action to policy-makers and other stakeholders to double down on efforts to accelerate gender equality," said Saadia Zahidi, Head of Education, Gender and Work, and Member of the Executive Committee at the World Economic Forum.
Methodology
The Global Gender Gap Index ranks 144 countries on the gap between women and men on health, education, economic and political indicators. It aims to understand whether countries are distributing their resources and opportunities equitably between women and men, irrespective of their overall income levels. The report measures the size of the gender inequality gap in four areas:
• Economic participation and opportunity – salaries, participation and leadership
• Education – access to basic and higher levels of education
• Political empowerment – representation in decision-making structures
• Health and survival – life expectancy and sex ratio
Index scores can be interpreted as the percentage of the gap that has been closed between women and men, and allow countries to compare their current performance relative to their past performance. In addition, the rankings allow for comparisons between countries. Thirteen out of the 14 variables used to create the index are from publicly available hard data indicators from international organizations such as the International Labour Organization, the United Nations Development Programme and the World Health Organization, and one comes from a perception survey conducted by the World Economic Forum.
In this year's report, a key methodological change relates to the cap on the estimated earned income (raised from $40,000 to $75,000) to align with the UNDP's new methodology and reflecting the change in income levels since the report's inception in 2006.
System Initiative on Shaping the Future of Education, Gender and Work
In addition to benchmarking gender gaps through the Global Gender Gap Report series and other topical studies, the World Economic Forum's System Initiative on Shaping the Future of Education, Gender and Work aims to ensure that talent is developed, nurtured and deployed for maximum benefit to the economy and society by mobilizing business, governments and civil society leaders to rethink education, close skills gaps, accelerate gender parity and boost employment.
Repurposing Current Policies Could Deliver Multiple Benefits for Farmers
A new World Bank and International Food Policy Research Institute (IFPRI) report finds that repurposing current agricultural public policies could deliver multiple benefits for people, the planet, and the economy. 'Repurposing Agricultural Policies and Support: Options to Transform Agriculture and Food Systems for Better Health of People, Economies and Planet' reveals that investing in climate-smart innovations that both increase agricultural productivity and reduce greenhouse gas emissions could reduce overall emissions from agriculture by more than 40%, restore 105 million hectares of agricultural land to natural habitats, and reduce the cost of healthy foods, thereby also contributing to better nutritional outcomes. To achieve this, concerted action is needed, including support to low- and middle-income countries, facing fiscal constraints, to review current policies and prioritize green investments.
As experts and Ministers of Agriculture meet this week for the annual Global Forum for Food and Agriculture hosted by the German government, the report also notes that current policies only return 35 cents to farmers for every US dollar of public support. According to modeling conducted by the authors, redirecting about $70 billion a year, equivalent to 1% of global agricultural output, would improve economic efficiency and result in net gains to the global economy of about $2.4 trillion in 2040.
"Agricultural policies and public support programs are ripe for change. Policymakers are well-placed to scrutinize and rethink current policies and programs to better benefit farmers, increase food security, build resilience in the face of climate change, and reduce greenhouse gas emissions," said Martien van Nieuwkoop, Director of the Agriculture and Food Global Practice at the World Bank.
Under a "business-as-usual" scenario, the report estimates that greenhouse gas emissions from agricultural production will double by 2040, with 56 million hectares of new land being used for agriculture between 2020 and 2040. However, there are important trade-offs for policymakers to consider as they seek to reform agricultural support policies to achieve better outcomes.
For example, the report finds that simply eliminating support would lower farm output and increase poverty while generating only modest climate gains. Making support conditional on more environmentally friendly but lower-yielding production methods can generate climate benefits, but would increase food prices and poverty, while expanding agricultural land use.
The most effective repurposing, therefore, requires policy incentives and public investment in technologies that both reduce emissions and enhance productivity to meet growing demand for food and ensure food security. These technologies include feed supplements that reduce livestock emissions while increasing productivity, and rice production systems that use less water and produce less methane, without compromising farmers' incomes and yields.
International collaboration will be vital. "Everyone must come together to reset current policies if we are to address the threats of climate change and unsustainable food systems. Together we can build better food systems and progress towards shared development goals, if we start reforming our public policies now," said Johan Swinnen, Director General of IFPRI and Global Director for Systems Transformation, CGIAR.
The World Bank is working with governments to rethink and transform food systems, including redirecting public support to produce better outcomes, foster innovation and enable sustainable growth. Building on policy analysis by IFPRI, the World Bank is helping several countries assess the trade-offs and benefits of different policy options, to identify the best path forward for reform.
Centralized vs Decentralized Stablecoins: How they're different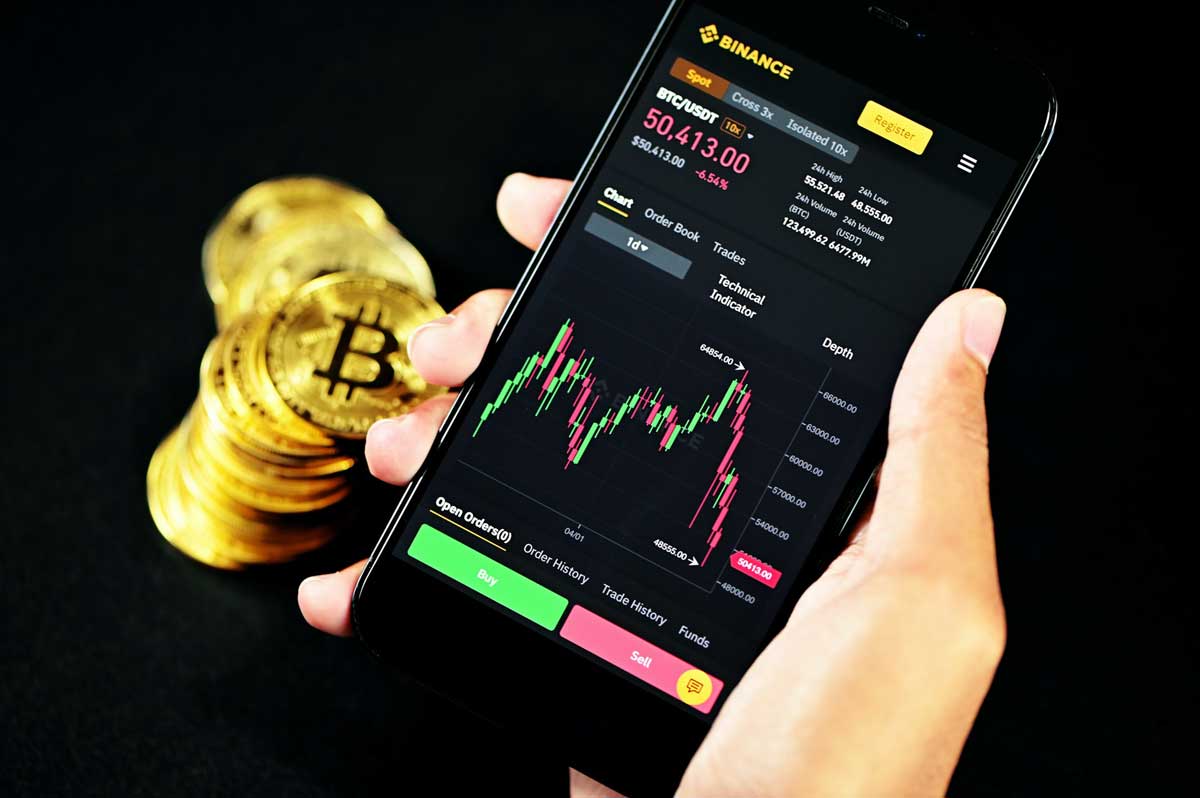 Stablecoins are an essential part of the crypto world. It protects the traders and investors from market swings. Stablecoins have a pegged value like the U.S Dollar or any other currency. This helps in reducing volatility and works as digital money, which can easily be transferred from one exchange to another.
There are mainly two types of stablecoins available out there – Centralized stablecoins and decentralized stablecoins. Each of them has its own selling points. Hence to help you understand better, let me explain about centralized vs decentralized stablecoins.
So here we go:
What is a stablecoin?
A stablecoin is a digital asset that has a fixed price, mostly $1. This helps in removing holders from the swings of the market and offers secure and stable digital money to hold.
As per the definition by Themoneymongers.com "Stablecoins act as a midpoint between holding assets and withdrawing to the fiat currency. Also, they are effectively used for executing cross border payments."
As their prices are pegged to a reserved asset like the US dollar, they help in reducing volatility compared to crypto coins like Bitcoin.
Centralized vs Decentralized Stablecoins
Now that you know what stablecoins are, it's time to talk about centralized and decentralized stablecoins.
So here we go:
What is Centralized Stablecoins?
Centralized stablecoins are usually fiat collateralized off-chain. These stablecoins are usually connected with a third party custodian like a bank.
In centralized stablecoins, stability is achieved via 1:1 backing of tokens liabilities with the corresponding asset.
Some of the top examples of centralized stablecoins is Tether (USDT) and Coinbase (USDC). Apart from these, some of the new additions to the centralized stablecoins are TUSD, PAX, BUSD and GUSD.
These cryptocurrencies are essentially tokenized IOUs deployed onto a blockchain like Ethereum. Centralized stablecoins balance the supply and demand via minting and redemption mechanisms.
Under this model, users can mint stablecoins by depositing the equivalent fiat to the custodian, redeeming or burning the tokenized versions to retrieve fiat back.
Top 3 Centralized Stablecoins
Tether (USDT)
Tether is one of the most popular stablecoins available out there. It was launched back in 2014 as RealCoin. Also, the purpose of the coin was always to be worth one US dollar. The supply of the coin is limited by claimed dollar reserves.
It is also the largest stablecoin, and that's why there was always a pressure on Tether to compile regular reports about its reserve. So it can prove that its value is always going to be the same as the US dollar.
However, the most recent report shows that just about ten percent is held in cash or deposit. Also, half of the USDT's reserves consisted of 'commercial paper'. Also, short term debt is issued by companies to raise funds.
TrueUSD (TUSD)
TrueUSD or TUSD is another popular coin that had a limited launch back in 2018. The stablecoin claims to conduct regular audits, and it is the first stablecoin which is fully backed by the USD dollar.
The audit of the stablecoin indicates that the supply is limited by the dollars they hold. Also, the daily churn/trade is relatively low.
Also, TUSD allows for DeFi and staking to earn returns from holdings. Plus, the stablecoin is partnering up with a bank for digital payments, and incubating 'digital asset to DeFi' projects.
Gemini USD (GUSD)
The Gemini Dollar (GUSD) is another popular stablecoin. This one is pegged to and backed by US dollars held in FDIC-insured bank accounts.
The funds of the stablecoins held in reserves are audited from time to time by the accounting firm, BPM LLP. The cryptocurrency was created by the popular crypto exchange Gemini, which was founded by Cameron and Tyler Winklevoss in 2014.
Also, the coin has received approval from the New York Department of Financial Services (NYDFS), and it was launched back in 2018.
What is Dcentralized Stablecoins?
Decentralized stablecoins are fully transparent and non custodial. No one can control decentralized stablecoins. Also, all collateral backing is visible to all as funds are on a publicly verified blockchain.
This allows the stablecoin to be trustless and secure with a single entity controlling the funds. Also, decentralized stablecoins can be divided into two parts- crypto-collateralized and algorithmic.
The centralized stablecoins are capable of increasing or decreasing their supply manually by minting or burning when needed. On the other hand, the algorithmic stablecoins utilize smart contracts or algorithmic markets operations controllers (AMOs), to automatically control the supply.
Top 3 Decentrlized Stablecoins
DAI Token
According to the MakersDAO's white paper, Dai is generated, backed and kept stable by the use of Ethereum based currency deposited into MakerDAO's vaults.
The deposited funds work as collateral whenever a user wants to withdraw their DAI currency. Also, because the cryptocurrencies are worth more than the U.S. dollar, MakerDAO can keep its stable coin pegged loosely to the U.S. dollar at a 1-to-1 ratio.
The theory of this was so good that in September 2018, a venture capital firm Andreesen Horowitz invested $15 million in MakerDAO.
EOSDT
EOSDT is a well-known cryptocurrency that operates on the EOS platform. The cryptocurrency has a currency supply of 2,642,505.29330823. It also refers to itself as a dollar pegged currency that leverages underlying EOS and BTC collateral and adds extra liquidity to the market.
Moreover, the coin is highly stable as the stability mechanisms are embedded in smart contracts to maintain a 1:1 parity with USD. Also, the coin is insured by the Equilibrium Stability Fund of 584,408.67 EOS ($ 1,332,451.76).
Defi Dollar (DUSD)
DeFi dollar is built as a stablecoin. The coin uses the primitives of DeFi to stay close to the Dollar. The coin gives the investors an opportunity to index varying stablecoins in its single token. Also, it protects users from any underlying risks.
Moreover, DUSD is collateralized by the Curve Finance liquidity provider (LP) tokens while also using Chainlink oracles to stabilize itself. Along with that, Curve is used for integrating the lending protocols and swapping tokens. This is another key step that stabilizes the token.
Furthermore, to offer you maximum safety, the token also offers you a staking mechanism. This adds an additional layer of protection to the token.
What can you do with stablecoins?
Minimize volatility:
As the value of cryptocurrencies like Bitcoin or Ethereum fluctuates a lot. There is no guarantee how the price of the coin will move. However, on the other hand, stablecoins are pegged to a more stable currency like the U.S. Dollar. This gives buyers and sellers certainty that the value of their holdings will not decrease unpredictably.
Trade or save assets:
There is absolutely no need to have a bank account to hold stablecoins. Also, they are pretty easy to transfer.
The value of stablecoins can be sent easily around the globe, including to places where the U.S. dollar may be hard to obtain or where the local currency is unstable.
Earn interest:
Most stablecoins offer you a staking mechanism. This allows you to earn interest easily. Plus, the interest rate is higher than what banks would offer. As a result, stablecoins are considered a good investment instrument.
Transfer money cheaply:
Transferring stablecoins is pretty cheap. As a result, people have already transferred millions of dollars worth of USDC and other coins with low transfer fees.
Send internationally:
Stablecoins has a fast processing time and low transaction fees compared to sending traditional money. As a result, they are a good choice when it comes to sending money anywhere in the world.
Final Words:
So that was all for what are stablecoins, why should you use them and the Centralized vs Decentralized Stablecoins difference. I hope this has answered all your doubts about stablecoins. In case there is anything else you wish to ask, drop a comment below.
Learning Loss Must be Recovered to Avoid Long-term Damage to Children's Wellbeing
School closures have caused large and persistent damage to children's learning and wellbeing, the cost of which will be felt for decades to come, according to a new report launched today by the Global Education Evidence Advisory Panel (GEEAP), co-hosted by the UK's Foreign, Commonwealth & Development Office, UNICEF Office of Research-Innocenti, and the World Bank.
Prioritizing Learning During COVID-19 presents the latest data on the impact of school closures on children. Estimates suggest that without urgent action, a Grade 3 child who has lost one year of schooling during the pandemic could lose up to three years' worth of learning in the long run.
"Learning losses due to school closures are one of the biggest global threats to medium- and long-term recovery from COVID-19. The evidence tells us that schools need to reopen and be kept open as far as possible, and steps need to be taken in reintegrating children back into the school system," said Abhijit Banerjee, co-chair of the GEAAP. Dr. Banerjee, who shared the 2019 economics Nobel Prize in part for his work in education, is one of the 15 education experts from around the world who produced the second annual GEAAP report.
The economic cost of lost learning from the crisis will be severe. A recent estimation predicts a USD $17 trillion loss in lifetime earnings among today's generation of schoolchildren if corrective action is not urgently taken.
"While many other sectors have rebounded when lockdowns ease, the damage to children's education is likely to reduce children's wellbeing, including mental health, and productivity for decades, making education disruption one of the biggest threats to medium- and long-term recovery from COVID-19 unless governments act swiftly," saidKwame Akyeampong, Panel co-chair.
Low- and middle-income countries and children from lower socioeconomic backgrounds have been the hardest hit, the report notes. Schools have, on average, been closed for longer than in high-income countries, students have had less or no access to technology during school closures, and there has been less adaptation to the challenges of the crisis. Evidence is mounting of the low effectiveness of remote learning efforts. In Sao Paolo, Brazil, for example, Grade 5 students in remote classes learned nearly 75% less and were 2.5 times more likely to drop out. Emerging data on learning loss shows Grade 4 students in South Africa having lost at least 62% of a year of learning due to school closures, and students in rural Karnataka, India, are estimated to have lost a full year. The increase in education inequality that COVID-19 has created, across and within countries, is not only a problem in its own right; varied learning levels in the classroom makes it more difficult for teachers to help most students catch up, especially the most marginalized.
"While schools must be the first to open as restrictions are lifted, recovering the loss that children have experienced requires far more than simply reopening classrooms. Schoolchildren need intensive support to get back on track, teachers need access to quality training and resources, and education systems need to be transformed," said Robert Jenkins, UNICEF Director of Education.
"Over 1.6 billion schoolchildren globally were shut out of school at the height of the pandemic, compounding the learning crisis poorer countries were already facing," said Vicky Ford MP, UK Minister for Africa, Latin America and the Caribbean, ahead of the report launch today. "My priority in the coming year is to ensure as many children as possible globally get back to school and back to high-quality learning."
The report identifies four urgent recommendations made by the Panel (GEEAP) to help prevent further loss and recover children's education:
Prioritize keeping schools and preschools fully open. The large educational, economic, social, and mental health costs of school closures and the inadequacy of remote learning strategies as substitutes for in-person learning make it clear that school closures should be a last resort.
Prioritize teachers for the COVID-19 vaccination, and use masks where assessed as appropriate, and improve ventilation. While not prerequisites to reopening schools, the risk of transmission in schools can be sharply reduced when a combined set of mitigating actions, such as using quality masks and ventilation, are taken.
Adjust instruction to support the learning needs of children and focus on important foundational skills. It is critical to assess students' learning levels as schools reopen. Targeting instruction tailored to a child's learning level has been shown to be cost-effective at helping students catch up, including grouping children by level all day or part of the day.
Governments must ensure teachers have adequate support to help children learn. Interventions that provide teachers with carefully structured and simple pedagogy programs have been found to cost-effectively increase literacy and numeracy, particularly when combined with accountability, feedback, and monitoring mechanisms.
The expert panel also calls on governments to build on the lessons learned during school closures by supporting parental engagement and leveraging existing technology.
"We must continue to sound the alarm on the crisis in education and ensure that policy makers have clear evidence for how to recover the catastrophic learning losses and prevent a lost generation," said Jaime Saavedra, Panel member and Global Director for Education at the World Bank.