Prospects for Workplace Gender Equality Slip to 2186
The world is facing an acute misuse of talent by not acting faster to tackle gender inequality, which could put economic growth at risk and deprive economies of the opportunity to develop, according to the World Economic Forum's Global Gender Gap Report 2016, which is published today.
The report is an annual benchmarking exercise that measures progress towards parity between men and women in four areas: Educational Attainment, Health and Survival, Economic Opportunity and Political Empowerment. In this latest edition, the report finds that progress towards parity in the key economic pillar has slowed dramatically with the gap – which stands at 59% – now larger than at any point since 2008.
Behind this decline are a number of factors. One is salary, with women around the world on average earning just over half of what men earn despite, on average, working longer hours taking paid and unpaid work into account. Another persistent challenge is stagnant labour force participation, with the global average for women standing at 54%, compared to 81% for men. The number of women in senior positions also remains stubbornly low, with only four countries in the world having equal numbers of male and female legislators, senior officials and managers, despite the fact that 95 countries now have as many – if not more – women educated at university level.
In 2015, projections based on the Global Gender Gap Report data suggested that the economic gap could be closed within 118 years, or 2133. However the progress has reversed since then, having peaked in 2013.
Away from economics, the education gender gap has closed 1% over the past year to over 95%, making it one of the two areas where most progress has been made to date. Health and Survival, the other pillar to have closed 96% of its gap, has deteriorated minimally. Two-thirds of the 144 countries measured in this year's report can now claim to have fully closed their gender gap in sex ratio at birth, while more than one-third have fully closed the gap in terms of healthy life expectancy.
The pillar where the gender gap looms largest, Political Empowerment, is also the one that has seen the greatest amount of progress since the World Economic Forum began measuring the gender gap in 2006. This now stands at over 23%; 1% greater than 2015 and nearly 10% higher than in 2006. However, improvements are starting from a low base: only two countries have reached parity in parliament and only four have reached parity on ministerial roles, according to the latest globally comparable data.
The slow rate of progress towards gender parity, especially in the economic realm, poses a particular risk given the fact that many jobs that employ a majority of women are likely to be hit proportionately hardest by the coming age of technological disruption known as the Fourth Industrial Revolution. This "hollowing out" of female livelihoods could deprive economies further of women's talents and increases the urgency for more women to enter high-growth fields such as those demanding STEM skills. "Women and men must be equal partners in managing the challenges our world faces – and in reaping the opportunities. Both voices are critical in ensuring the Fourth Industrial Revolution delivers its promise for society," said Klaus Schwab, Founder and Executive Chairman of the World Economic Forum.
Which are the world's most gender-equal countries?
With women on average benefiting from only two-thirds of the access to health, education, economic participation and political representation that men have, a number of nations are emerging to challenge the traditional hegemony of the Nordic nations as the world's most gender-equal societies. While the leading four nations are Iceland (1), Finland (2), Norway (3) and Sweden (4) – with Finland overtaking Norway – the next highest placed nation is Rwanda, which moves one place ahead of Ireland to 5th position. Following Ireland, the Philippines remains unchanged at 7th, narrowly ahead of Slovenia (8) and New Zealand (9), which both move up one place. With Switzerland dropping out of the top 10, 10th position is taken up by Nicaragua.
Elsewhere, the United States (45) loses 17 places since last year, primarily due to a more transparent measure for the estimated earned income. Other major economies in the top 20 include Germany (13), France (17) and the United Kingdom (20). Among the BRICS grouping, the highest-placed nation remains South Africa (15), which moves up two places since last year with improvements across all pillars. The Russian Federation (75) is next, followed by Brazil (79). India (87) gains 21 spots and overtakes China (99) with improvements across Economic Participation and Opportunity and Educational Attainment.
Regional outcomes
Countries from Western Europe – including the three largest economies, France, Germany and the UK – occupy 11 of the top 20 positions in the Index. While some countries have clear room for improvement (Italy drops 9 places to 50; Greece drops 5 to 92), it has now closed 75% of its gender gap, more than any other region. At the current rate, it could expect to close its economic gender gap within 47 years.
After Europe and North America, the region with the third narrowest gender gap is Latin America and the Caribbean. With 70% of its gap now closed, it boasts six countries to have fully filled both their education and gender gaps, more than any other region. It can also be expected at the current rate of improvement to have closed its economic gender gap within six decades. With Nicaragua the only country in the top 20, however, the performance of the largest economies – Argentina (33), Mexico (66), Chile (70) and Brazil (79) – is mixed.
The region with the fourth-smallest gender gap is Eastern Europe and Central Asia, with four countries – Slovenia (8), Latvia (18), Estonia (22) and Lithuania (25) – in the top 25. Slovenia is one of the top 10 climbers in the world since 2006. Like Latin America and the Caribbean, the region has also closed 70% of its overall gender gap; however, it is not expected at today's rate to have closed its economic gender gap for another 93 years.
East Asia and the Pacific follows next, having closed 68% of its gender gap. This is a region of stark contrast, with a large distance between the most gender-equal societies such as the Philippines and New Zealand and economic heavyweights China (99), Japan (111) and Korea (116). The sluggish pace of change in these larger nations in part explains why current projections suggest the region will not close its economic gap for another 111 years.
Four nations from Sub-Saharan Africa – Rwanda (5), Burundi (12), Namibia (14) and South Africa (15) make it into the top 20; more than any other region except Western Europe. The region has closed nearly 68% of its gender gap; however, data suggest that it will only take 60 years for economic parity to be achieved – far less than other more developed regions of the world. But, high labour force participation for women tends to be in low-skilled roles in the region, a factor that will need to be addressed to ensure that economic parity leads to growth and inclusion.
South Asia, with 67% of its overall gap closed, is home to two of the top 10 climbers of the world since 2006: Nepal (110) and India (87). Nevertheless, progress in closing the economic gap has been negligible and it could take over 1,000 years to close the economic gender gap fully unless efforts are accelerated.
The lowest placed region – having closed 60% of its overall gender gap – is the Middle East and North Africa. With only Israel (49) in the global top 50, the next highest in the region are Qatar (119), Algeria (120), the United Arab Emirates (124). Like South Asia, progress in addressing economic inequalities has been too slow and will not be closed for a further 356 years at today's rate. Nevertheless, it is home to some of the most improved nations since 2006 on economic participation, including Saudi Arabia (141), Bahrain (131) and Yemen (144).
"These forecasts are not foregone conclusions. Instead, they reflect the current state of progress and serve as a call to action to policy-makers and other stakeholders to double down on efforts to accelerate gender equality," said Saadia Zahidi, Head of Education, Gender and Work, and Member of the Executive Committee at the World Economic Forum.
Methodology
The Global Gender Gap Index ranks 144 countries on the gap between women and men on health, education, economic and political indicators. It aims to understand whether countries are distributing their resources and opportunities equitably between women and men, irrespective of their overall income levels. The report measures the size of the gender inequality gap in four areas:
• Economic participation and opportunity – salaries, participation and leadership
• Education – access to basic and higher levels of education
• Political empowerment – representation in decision-making structures
• Health and survival – life expectancy and sex ratio
Index scores can be interpreted as the percentage of the gap that has been closed between women and men, and allow countries to compare their current performance relative to their past performance. In addition, the rankings allow for comparisons between countries. Thirteen out of the 14 variables used to create the index are from publicly available hard data indicators from international organizations such as the International Labour Organization, the United Nations Development Programme and the World Health Organization, and one comes from a perception survey conducted by the World Economic Forum.
In this year's report, a key methodological change relates to the cap on the estimated earned income (raised from $40,000 to $75,000) to align with the UNDP's new methodology and reflecting the change in income levels since the report's inception in 2006.
System Initiative on Shaping the Future of Education, Gender and Work
In addition to benchmarking gender gaps through the Global Gender Gap Report series and other topical studies, the World Economic Forum's System Initiative on Shaping the Future of Education, Gender and Work aims to ensure that talent is developed, nurtured and deployed for maximum benefit to the economy and society by mobilizing business, governments and civil society leaders to rethink education, close skills gaps, accelerate gender parity and boost employment.
Commission revealed 12 winners of VET Excellence Awards
The European Vocational Skills Week took place across Europe and beyond last week (from 16 to 20 May). Organised by the European Commission every year, it is an occasion to celebrate best practices in Vocational Education and Training (VET), bringing together everyone involved – from local, to national and regional authorities, students, teachers and education and training organisation stakeholders – to showcase the benefits VET offers to young people and adults alike. This year's sixth edition focused on 'VET and the Green Transition', supporting people to acquire the necessary skills for the green transition, in line with the European Green Deal.
At the VET Excellence Awards ceremony, the Commission announced the winners of this flagship prize in different categories. An accountancy apprentice from Greece, the Piedmont Region in Italy, and a Swedish tree care programme have received the European Vocational Skills Week Excellence Award 2022, along with 9 other award winners.
Vice-President for Promoting the European Way of Life, Margaritis Schinas, said: "It is great to see so many outstanding nominees and winners, celebrating the true benefits that vocational education and training can offer to everyone, young people and adults alike. They showcase the transformational impact that education and training can have on people's careers and lives. I would also like to give a 'special mention' for our partners in Ukraine. We have been working closely together, also through the European Training Foundation, and will continue doing so, to support on topics such as qualifications, to help the Ukrainian people in these extremely difficult times."
Commissioner for Jobs and Social Rights, Nicolas Schmit, said: "The green transition can become a real job engine if people receive the right support they need to thrive in their careers and the changing labour markets. The VET Excellence Awards help us identify the best approaches to become fit for the green economy, overcoming today's labour shortages in key sectors such as construction, manufacturing and energy. I would like to congratulate all the nominees and VET learners, and to thank the thousands of providers of vocational education and training for their dedication."
This year's winners
The Commission awarded 12 prizes in four categories and one special mention to apprentices, projects, companies and regions, from the EU, neighbouring and neighbourhood countries, who have successfully used VET to build a greener, more digital and more inclusive society.
The award winners include:
Evangelos Pouftas, an apprentice with an accountancy firm in Greece, who demonstrated the key role of apprentices in accelerating the digital transition of small and medium-sized businesses (SMEs), by helping the company's clients to digitalise their work, such as setting up online services to remain competitive, especially in the context of the COVID-19 pandemic and increased remote working.
The Piedmont Region of Italy,with the support of theEuropean Social Fund, promoted to young learners a culture of sustainability in food production and consumption along the agri-food chain.
The 'Veteran Tree Management Skills Certification' project of Stiftelsen Pro Natura. This Swedish programme, funded by Erasmus+,is designed to raise the standard of the caring for trees that have an exceptional value for nature conservation, landscape or culture, known as 'veteran trees'.
Further award winners are:
AKMI S.A., Greece
Programme 'Working inclusion and equal opportunities for the most disadvantaged', ALMI BILBAO S.A.L., Spain
Cyclades – 5th Evening Vocational High School of Patra, Greece
Environmental and Agricultural Education in School, Georgia
Prof. Dr. Linda Clarke, University of Westminster, United Kingdom
ÖBB Infrastruktur AG, Austria
Otto Stöckl Elektroinstallationen GmbH, Austria
Riga State Technical School, Latvia
Virtual Dawn, Finland
In addition to the prizes in the different categories, a special mention went to Ukrainian partners who, along with the European Training Foundation, have been reforming their education and training systems, focusing on qualifications, the future of skills in key economic sectors, and governance arrangements to modernise the system and to bring it closer to the system in the EU.
EU actions to promote VET
The Commission is actively promoting vocational education and training as part of its work to implement the European Pillar of Social Rights, and specifically the right to education, training and lifelong learning. This is also important to achieve the European Pillar of Social Rights Action Plan EU headline target that all partners committed to at the Porto Social Summit: at least 60% of all adults should participate in training every year.
On 1 July 2020, the Commission proposed a Council Recommendation on vocational education and training, to make VET more modern, attractive, flexible and fit for the digital age and the green transition. This proposal is embedded in other Commission initiatives, such as the European Skills Agenda and the Communication on Youth Employment Support – A Bridge to Jobs for the next generation.
In addition, the Commission put forward in December 2021 proposals for Individual Learning Accounts and Micro-credentials, to help open up more opportunities for people to find learning offers, and employment opportunities.
The European Commission also supports vocational education and training through significant funding, such as through the European Social Fund Plus (with total budget of almost €99.3 billion for 2021-2027), Erasmus+, and the Recovery and Resilience Facility, which has 'reskilling and upskilling' as one of its seven flagship areas for reforms and investments. 
Oxfam Calls for Wealth Tax on Billionaires to Benefit Women in Informal Sectors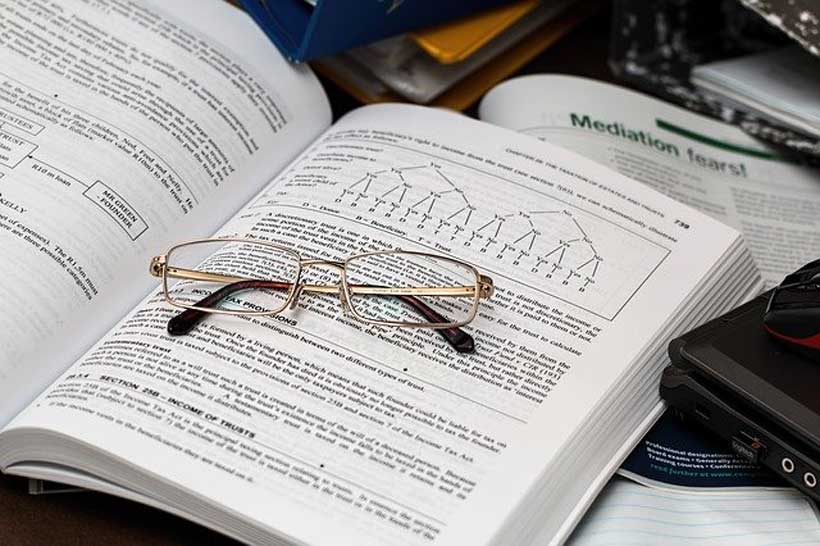 Oxfam International Executive Director Gabriela Bucher today called for a wealth tax on billionaires to benefit women plunged into poverty by the pandemic, in her remarks during a session on gender parity at the World Economic Forum Annual Meeting 2022 in Davos-Klosters.
Bucher noted that "some industries are in fact doing extremely well and billionaire wealth has risen greatly during the two years of the pandemic but, on the other side, women have been left out" as millions, especially in the Global South, lost their jobs in the informal sector. She noted that achieving gender equality will now take 136 years, with the pandemic pushing back progress by a generation.
Bucher called for structural changes to the economy, such as through taxation. "By and large those profiting at the top are mostly men and the whole system is really structured on the shoulders of women in the sense of unpaid care work," she said. "We advocate taxing wealth to fund solutions", she said. The key "transformative policy" that needs funding is childcare to enable women to work, along with a push to get girls back into education, and more women and girls vaccinated in the Global South.
Bucher noted the need to tackle the "pandemic of domestic violence" which affected one in two women during COVID-19, according to the UN. She also called for the rights the International Labour Organization grants to organized labour to be extended to workers in the informal labour.
Reflecting a positive perspective from the Global North, Jonas Prising, Chairman and CEO of ManpowerGroup, pointed to ways in which the pandemic could benefit gender parity. "Many organizations have realized that in-person presence in the workplace does not equate to productivity," he said, adding: "The lasting legacy of the pandemic is going to be greater flexibility, which we think will enable women to participate easier in the absence of support structures such as childcare."
However, that flexibility has to be well-managed to ensure that those working outside the office are not at a disadvantage when it comes to promotion. Meanwhile, said Prising, in the current environment of a skills-short labour market, essential workers are seeing their wages rise. This will benefit women seeking to get back into the workforce, he said. "Employers are looking for skilled workers. Women are more skilled and more educated than men yet are 20% under-represented, so employers will understand they need to attract female talent into their workforces."
Stephanie Trautman, Chief Growth Officer of global tech company Wipro, highlighted the inconsistency in how companies promote men and women. "For a long time, we promoted men based on their potential, we promoted women based on their performance," she said. However, in the past 12 months the company has doubled the number of women in leadership positions, unlocking tremendous untapped potential.
"We have to be purposeful without necessarily being quota-driven," she said, "because I don't think women want that. We want to be in leadership positions because we deserve to be in leadership positions". Trautman also noted that "we need to be deliberate about training and development, helping women come in and out of the workforce throughout their careers".
Steve MacMillan, Chairman and CEO of medical device and diagnostics company Horologic, emphasized the importance of getting the right data to reveal gender gaps and challenges. He criticized the "single-minded focus" on the single metric of COVID-19 cases during the pandemic, which have "closed our eyes" to the many other issues facing women. For example, more than 1 billion women did not see a health professional during 2021. "We can count the number of COVID cases in every country by day, but we can't count how many women are getting raped, how many women are coming down with HPV, how many women are being abused at home. There are so many other things that we are missing."
Indian CEOs' Alliance to Supercharge Race to Net Zero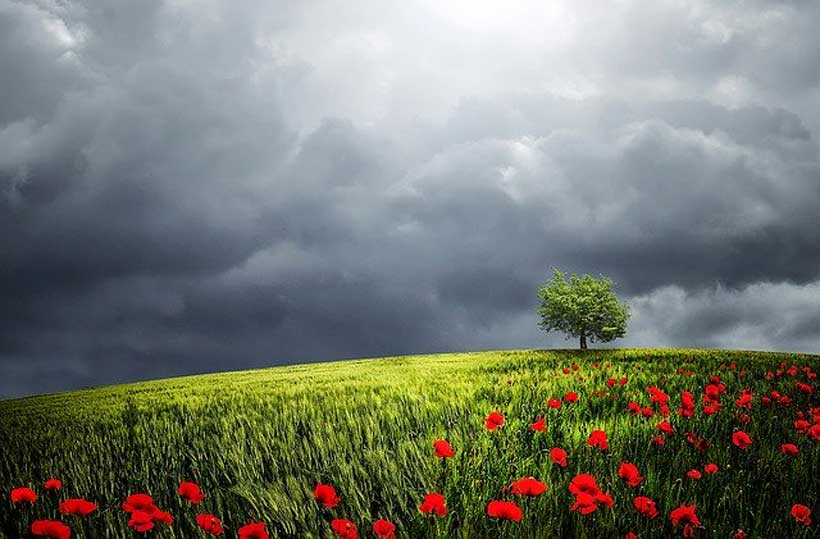 The World Economic Forum today launched the India chapter of the Alliance of CEO Climate Action Leaders to supercharge India's climate action and decarbonization efforts.
Part of the World Economic Forum's Climate Action Platform, the Alliance will continue efforts to achieve the vision outlined in the white paper released last year, Mission 2070: A Green New Deal for a Net Zero India, on India's low-carbon transition by 2070. It will bring together the government, businesses and other key stakeholders to achieve the Indian Prime Minister's ambitious, five-part "Panchamrit" pledge, which includes the country's net-zero by 2070 target.
"As a major global economy, India's role in mitigating climate change is critical and India Inc. must add its full weight to the country's efforts, as well to the global endeavour, against global warming," said Sumant Sinha, Co-Chair, Alliance of CEO Climate Action Leaders India, and Chairman and Chief Executive Officer, ReNew Power.
A collaboration between the management consultancy Kearney and the Indian think-tank Observer Research Foundation, the Alliance will serve as a high-level platform to support business leaders in planning and implementing plans and programmes to achieve climate targets, including net-zero economic growth. It will leverage learnings and experiences from global projects such as the Alliance of CEO Climate Leaders and the First Movers Coalition.
"The Alliance becomes part of our comprehensive nature and climate action agenda in India which includes collaborative initiatives such as Trillion Trees, Moving India for rapid electric vehicle deployment, clean energy financing, Food Innovation Hubs, Stakeholder Capitalism metrices and Clean Skies for Tomorrow," said Børge Brende, President, World Economic Forum.
"The signs of climate change with varying temperature & weather patterns impacting human lives are clearly visible to all of us. Hence, the global initiative and commitment towards climate change, is indeed a positive sign of hope. We believe that it is absolutely possible for us to achieve 1.5℃ target from the Paris agreement. We at Mahindra, have launched a number of major initiatives – Greening ourselves, decarbonising our industry and Rejuvenating our planet – and believe that we are making strong progress to be Carbon neutral by 2040. WEF's Alliance of CEO Climate Action Leaders India is a decisive, collaborative step to scale up our efforts this decade in the race to net-zero. Every step we take together, matters to Mother Earth", said Anish Shah, Co-Chair, Alliance of CEO Climate Action Leaders India and Managing Director and Chief Executive Officer, Mahindra Group.
A just transition could generate annual business opportunities worth over $10 trillion and create 395 million jobs by 2030 worldwide. India alone could create more than 50 million net new jobs and generate over $15 trillion in economic value.