Prospects for Workplace Gender Equality Slip to 2186
The world is facing an acute misuse of talent by not acting faster to tackle gender inequality, which could put economic growth at risk and deprive economies of the opportunity to develop, according to the World Economic Forum's Global Gender Gap Report 2016, which is published today.
The report is an annual benchmarking exercise that measures progress towards parity between men and women in four areas: Educational Attainment, Health and Survival, Economic Opportunity and Political Empowerment. In this latest edition, the report finds that progress towards parity in the key economic pillar has slowed dramatically with the gap – which stands at 59% – now larger than at any point since 2008.
Behind this decline are a number of factors. One is salary, with women around the world on average earning just over half of what men earn despite, on average, working longer hours taking paid and unpaid work into account. Another persistent challenge is stagnant labour force participation, with the global average for women standing at 54%, compared to 81% for men. The number of women in senior positions also remains stubbornly low, with only four countries in the world having equal numbers of male and female legislators, senior officials and managers, despite the fact that 95 countries now have as many – if not more – women educated at university level.
In 2015, projections based on the Global Gender Gap Report data suggested that the economic gap could be closed within 118 years, or 2133. However the progress has reversed since then, having peaked in 2013.
Away from economics, the education gender gap has closed 1% over the past year to over 95%, making it one of the two areas where most progress has been made to date. Health and Survival, the other pillar to have closed 96% of its gap, has deteriorated minimally. Two-thirds of the 144 countries measured in this year's report can now claim to have fully closed their gender gap in sex ratio at birth, while more than one-third have fully closed the gap in terms of healthy life expectancy.
The pillar where the gender gap looms largest, Political Empowerment, is also the one that has seen the greatest amount of progress since the World Economic Forum began measuring the gender gap in 2006. This now stands at over 23%; 1% greater than 2015 and nearly 10% higher than in 2006. However, improvements are starting from a low base: only two countries have reached parity in parliament and only four have reached parity on ministerial roles, according to the latest globally comparable data.
The slow rate of progress towards gender parity, especially in the economic realm, poses a particular risk given the fact that many jobs that employ a majority of women are likely to be hit proportionately hardest by the coming age of technological disruption known as the Fourth Industrial Revolution. This "hollowing out" of female livelihoods could deprive economies further of women's talents and increases the urgency for more women to enter high-growth fields such as those demanding STEM skills. "Women and men must be equal partners in managing the challenges our world faces – and in reaping the opportunities. Both voices are critical in ensuring the Fourth Industrial Revolution delivers its promise for society," said Klaus Schwab, Founder and Executive Chairman of the World Economic Forum.
Which are the world's most gender-equal countries?
With women on average benefiting from only two-thirds of the access to health, education, economic participation and political representation that men have, a number of nations are emerging to challenge the traditional hegemony of the Nordic nations as the world's most gender-equal societies. While the leading four nations are Iceland (1), Finland (2), Norway (3) and Sweden (4) – with Finland overtaking Norway – the next highest placed nation is Rwanda, which moves one place ahead of Ireland to 5th position. Following Ireland, the Philippines remains unchanged at 7th, narrowly ahead of Slovenia (8) and New Zealand (9), which both move up one place. With Switzerland dropping out of the top 10, 10th position is taken up by Nicaragua.
Elsewhere, the United States (45) loses 17 places since last year, primarily due to a more transparent measure for the estimated earned income. Other major economies in the top 20 include Germany (13), France (17) and the United Kingdom (20). Among the BRICS grouping, the highest-placed nation remains South Africa (15), which moves up two places since last year with improvements across all pillars. The Russian Federation (75) is next, followed by Brazil (79). India (87) gains 21 spots and overtakes China (99) with improvements across Economic Participation and Opportunity and Educational Attainment.
Regional outcomes
Countries from Western Europe – including the three largest economies, France, Germany and the UK – occupy 11 of the top 20 positions in the Index. While some countries have clear room for improvement (Italy drops 9 places to 50; Greece drops 5 to 92), it has now closed 75% of its gender gap, more than any other region. At the current rate, it could expect to close its economic gender gap within 47 years.
After Europe and North America, the region with the third narrowest gender gap is Latin America and the Caribbean. With 70% of its gap now closed, it boasts six countries to have fully filled both their education and gender gaps, more than any other region. It can also be expected at the current rate of improvement to have closed its economic gender gap within six decades. With Nicaragua the only country in the top 20, however, the performance of the largest economies – Argentina (33), Mexico (66), Chile (70) and Brazil (79) – is mixed.
The region with the fourth-smallest gender gap is Eastern Europe and Central Asia, with four countries – Slovenia (8), Latvia (18), Estonia (22) and Lithuania (25) – in the top 25. Slovenia is one of the top 10 climbers in the world since 2006. Like Latin America and the Caribbean, the region has also closed 70% of its overall gender gap; however, it is not expected at today's rate to have closed its economic gender gap for another 93 years.
East Asia and the Pacific follows next, having closed 68% of its gender gap. This is a region of stark contrast, with a large distance between the most gender-equal societies such as the Philippines and New Zealand and economic heavyweights China (99), Japan (111) and Korea (116). The sluggish pace of change in these larger nations in part explains why current projections suggest the region will not close its economic gap for another 111 years.
Four nations from Sub-Saharan Africa – Rwanda (5), Burundi (12), Namibia (14) and South Africa (15) make it into the top 20; more than any other region except Western Europe. The region has closed nearly 68% of its gender gap; however, data suggest that it will only take 60 years for economic parity to be achieved – far less than other more developed regions of the world. But, high labour force participation for women tends to be in low-skilled roles in the region, a factor that will need to be addressed to ensure that economic parity leads to growth and inclusion.
South Asia, with 67% of its overall gap closed, is home to two of the top 10 climbers of the world since 2006: Nepal (110) and India (87). Nevertheless, progress in closing the economic gap has been negligible and it could take over 1,000 years to close the economic gender gap fully unless efforts are accelerated.
The lowest placed region – having closed 60% of its overall gender gap – is the Middle East and North Africa. With only Israel (49) in the global top 50, the next highest in the region are Qatar (119), Algeria (120), the United Arab Emirates (124). Like South Asia, progress in addressing economic inequalities has been too slow and will not be closed for a further 356 years at today's rate. Nevertheless, it is home to some of the most improved nations since 2006 on economic participation, including Saudi Arabia (141), Bahrain (131) and Yemen (144).
"These forecasts are not foregone conclusions. Instead, they reflect the current state of progress and serve as a call to action to policy-makers and other stakeholders to double down on efforts to accelerate gender equality," said Saadia Zahidi, Head of Education, Gender and Work, and Member of the Executive Committee at the World Economic Forum.
Methodology
The Global Gender Gap Index ranks 144 countries on the gap between women and men on health, education, economic and political indicators. It aims to understand whether countries are distributing their resources and opportunities equitably between women and men, irrespective of their overall income levels. The report measures the size of the gender inequality gap in four areas:
• Economic participation and opportunity – salaries, participation and leadership
• Education – access to basic and higher levels of education
• Political empowerment – representation in decision-making structures
• Health and survival – life expectancy and sex ratio
Index scores can be interpreted as the percentage of the gap that has been closed between women and men, and allow countries to compare their current performance relative to their past performance. In addition, the rankings allow for comparisons between countries. Thirteen out of the 14 variables used to create the index are from publicly available hard data indicators from international organizations such as the International Labour Organization, the United Nations Development Programme and the World Health Organization, and one comes from a perception survey conducted by the World Economic Forum.
In this year's report, a key methodological change relates to the cap on the estimated earned income (raised from $40,000 to $75,000) to align with the UNDP's new methodology and reflecting the change in income levels since the report's inception in 2006.
System Initiative on Shaping the Future of Education, Gender and Work
In addition to benchmarking gender gaps through the Global Gender Gap Report series and other topical studies, the World Economic Forum's System Initiative on Shaping the Future of Education, Gender and Work aims to ensure that talent is developed, nurtured and deployed for maximum benefit to the economy and society by mobilizing business, governments and civil society leaders to rethink education, close skills gaps, accelerate gender parity and boost employment.
Commission sets new plan to support green and digital transition and EU recovery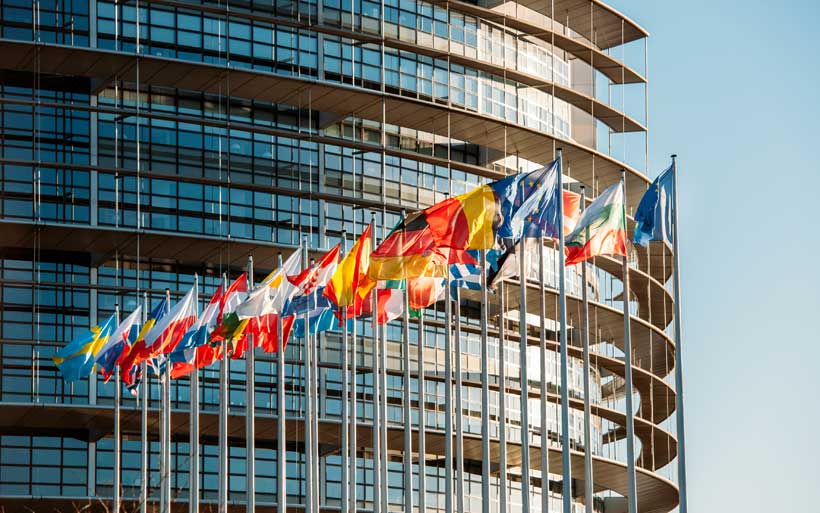 Today, the European Commission adopted a Communication on a new European Research Area for Research and Innovation. Based on excellence, competitive, open and talent-driven, the new European Research Area will improve Europe's research and innovation landscape, accelerate the EU's transition towards climate neutrality and digital leadership, support its recovery from the societal and economic impact of the coronavirus crisis, and strengthen its resilience against future crises.
The Commission set out strategic objectives and actions to be implemented in close cooperation with the Member States, in order to prioritise investments and reforms in research and innovation, improve access to excellence for researchers across the EU and enable research results to reach the market and the real economy. Additionally, the Communication will further promote researchers' mobility, skills and career development opportunities within the EU, gender equality, as well as better access to publicly funded peer-reviewed science.
Executive Vice-President for A Europe Fit for the Digital Age, Margrethe Vestager, said: "The EU is already leading innovation through its research and scientific excellence. We want to build on that and step up our efforts towards achieving breakthrough market-driven innovations that will contribute to a green digital Europe and will boost growth, job creation and our competiveness in the global scene. Today we are setting a new ambition for a European Research Area to facilitate cooperation and contribute to a more competitive European industry."
Mariya Gabriel, Commissioner for Innovation, Research, Culture, Education and Youth, said: "We live in times when scientific activities require faster and effective collaborations. We need to strengthen the European Research Area. An area embracing all of Europe, because knowledge has no territorial boundaries, because scientific knowledge grows with collaborations, because knowledge is trusted if there is open scrutiny of its quality. It has also more chances to achieve peaks of excellence and support an innovative and risk taking industry to shape a resilient, green and digital future."
Launched in 2000, the European Research Area has made major achievements over the past years – yet, today's context prompts us to rethink how to strengthen its role, better define and implement its key objectives, as well as make it more attractive as a common space for creating valuable research and innovation. Moreover, Europe is currently facing significant societal, ecological and economic challenges that are aggravated by the coronavirus crisis. Research and innovation is therefore crucial in addressing these challenges, delivering on Europe's recovery and speeding up the twin green and digital transitions.
Objectives of the new European Research Area
Building on Europe's innovation leadership and scientific excellence, the new European Research Area aims to incentivise better coordination and cooperation among the EU, its Member States and the private sector; lead to more investments in research and innovation; strengthen mobility of researchers, their expertise, and the flow of knowledge;
The Communication defines four strategic objectives:
Prioritise investments and reforms in research and innovation towards the green and digital transition, to support Europe's recovery and increase competitiveness.
EU support towards research and innovation is foreseen through various programmes, such as the Horizon Europe, the Cohesion policy, and the Next Generation EU. To bring about the required positive change and ensure quality of results, EU support must be complemented by investments from Member States and the private sector. The Communication reaffirms the target of 3% of GDP to be invested on EU research and innovation and prompts further cooperation among Member states, and alignment of national efforts, by setting a target of 5% of national public funding to joint research and development programmes and European partnerships, by 2030.
The principle of excellence, which entails that the best researchers with the best ideas can obtain funding, remains the cornerstone for all investments under the European Research area.
Improve access to excellent facilities and infrastructures for researchers across the EU.
Member States' research and innovation investment remains uneven, which translates into gaps in scientific excellence and innovation output that need to be bridged. The EU already supports lagging countries, including with tailor-made support on the ground, and Horizon Europe will further ensure so, through enhanced collaborations with more experienced counterparts, in order to improve access to excellence. The Commission proposes that Member States, lagging behind the EU average research and innovation investment over GDP, direct their efforts to increase their investments by 50% in the next 5 years.
To this end, mobility opportunities for researchers to access excellence and expand their experience will be created through dedicated training and mobility schemes between industry and academia. In order to reflect the progress towards research based on excellence, Member States lagging behind the EU average on highly cited publications should reduce the gap to the EU average by at least one third in the next 5 years.
Transfer results to the economy to boost business investments and market uptake of research output, as well as foster EU competitiveness and leadership in the global technological setting.
In view of speeding up the transfer of research results into the real economy and supporting the implementation of the new Industrial Strategy, the Commission will encourage and guide the development of common technology plans with industry that will allow crowding in more private investments in key international projects. This will foster the development of competitive technologies in key strategic areas, while securing a stronger European presence in the global scene.
In parallel, following a detailed monitoring exercise, the Commission will explore the possibility of developing a networking framework that will build on existing entities and capacities, such as centres of excellence or Digital Innovation Hubs, to facilitate collaboration and exchange of best practices by 2022. Still in this two-year framework, the Commission will update and develop guiding principles, which will ensure that innovation can be valorised and rewarded, as well as a code of practice for the smart use of intellectual property, to ensure access to effective and affordable intellectual property protection.
Strengthen mobility of researchers and free flow of knowledge and technology, through greater cooperation among Member States, to ensure that everyone benefits from research and its results.
The EU will aim to improve career development opportunities to attract and retain the best researchers in Europe as well as incentivise researchers to pursue a career outside academia. To this end, it will also deliver, by the end of 2024, in partnership with Member States and research organisations, a toolbox of support for researchers' careers. The toolbox will consist of the following elements: a Researchers Competence Framework to identify key skills and mismatches; a mobility scheme to support exchange and mobility of researchers across industry and academia; targeted training and professional development opportunities under Horizon Europe; and, a one-stop shop portal for people to more easily find information and manage their learning and careers.
The EU will work towards accomplishing the above strategic objectives, in close cooperation with the Member States, through 14 actions that are linked to each other and will be instrumental in realising the European Research Area. Furthermore, the Commission will drive a European Forum for Transition, a strategic discussion forum with Member States that will support them in the coherent implementation of these four objectives. The Commission will also propose, by the first half of 2021, that Member States adopt a Pact for Research and Innovation in Europe, which will reinforce their commitment to shared policies and principles and indicate the areas where they will jointly develop priority actions.
As part of its initiatives to support the recovery and build a green and digital Europe, the Commission, in addition to the new European Research Area, adopted today a new Digital Education Action Plan, to adapt education and training systems to the digital age, as well as a Communication on the European Education Area as a driver for job creation and growth.
Background
The European Research Area was launched in 2000 with the aim of better organising and integrating Europe's research and innovation systems and enhancing cooperation between the EU, the Member States, their regions and their stakeholders. It also aimed for the free circulation of researchers, scientific knowledge and technology throughout the EU and focused on stimulating cross-border cooperation and on improving and coordinating the research and innovation policies and programmes of the Member States.
In 2018, the Council of the European Union made a call to revamp the European Research Area in 2020 with a new Commission Communication. In December 2019, Member States advised on the future of the European Research Area through an opinion of the European Research and Innovation Committee.
As part of the EU response to the coronavirus pandemic, the Commission introduced the ERAvsCorona Action Plan in April of this year. Building on the overall objectives and the tools of the European Research Area, the action plan is a working document developed jointly by the Commission and national governments. It covers short-term actions based on close coordination, cooperation, data sharing and shared funding efforts.
Bernice Notenboom calls for action to tackle "the biggest threat we face – climate change"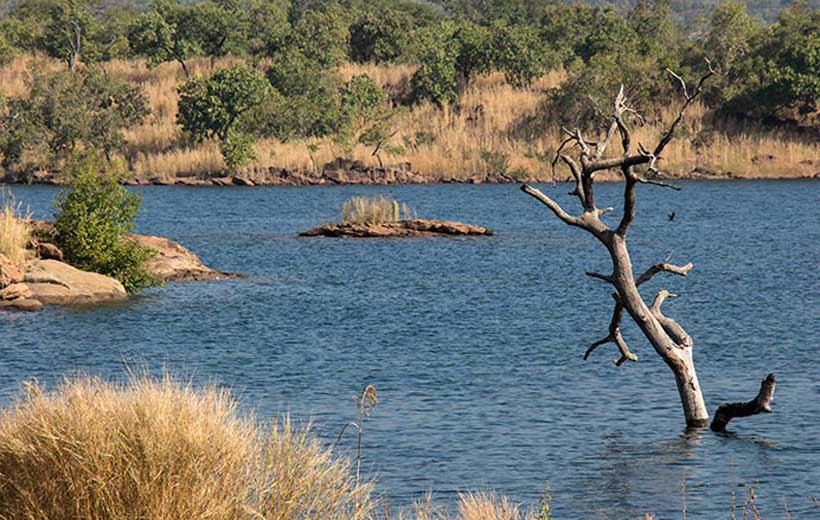 "The pandemic gives us some hope because we have proven that we can all join together. But, why do we overrate the pandemic and underrate climate change?," Noteboom highlighted during The Emergency Plenary of the 9th European Conference on Sustainable Cities & Towns – Mannheim2020.
Mayors of Florence (Italy), Bergen (Norway) and Tirana (Albania) shared the emergencies they are facing.

A number of cities and regions around the world have declared climate emergencies and expressed their commitment to take action on climate change. During the Emergency Plenary of the Mannheim2020 conference, polar explorer Bernice Notenboom shared video footage from her polar explorations to visualise this emergency and asked leaders to take action.

"The urgency is bigger than ever," remarked polar explorer, filmmaker, and climate journalist Bernice Notenboom during the Emergency Plenary of the 9th European Conference On Sustainable Cities & Towns – Mannheim2020, while presenting the imminent consequences of climate change.

In a compelling presentation addressing the current environmental challenges worldwide, the journalist called on world leaders to keep global warming under controllable levels. "We need good leadership. Climate change doesn't smell, it doesn't have a taste, we can't see it, but it is the biggest threat that we face," Notenboom said, adding that "everybody will be affected, no matter where they are in the world."

Comparing the sanitary crisis of the COVID-19 pandemics to the climate emergency, Notenboom highlighted the importance of working together to build a safer world to live in. "The pandemic gives us some hope because we have proven that we can all join together, put all the money in it, and even we are able to get our air pollution under control. Why can't it be like this all the time? Why do we, if you ask me, overrate the pandemic and underrate climate change, which is a much bigger threat to the whole world?," Notenboom questioned.

"Climate change is real. It's not a slow movie, it comes to us like a tsunami, just like COVID-19 did," she highlighted.

Notenboom ended her presentation by calling on the over 2,200 registered participants to learn from each other and take action.

Inspired by Notenboom's call to learn from one another's experiences, Dario Nardella, Mayor of Florence; Marte Mjøs Persen, Mayor of Bergen (Norway), and Erion Veliaj, Mayor of Tirana (Albania) shared insights on the main climate emergencies their cities are facing, and how they are preparing for, and overcoming them.

The Mayor of Florence explained how the city responded to the corona crisis by offering services and supporting the third sector, and remarked that "it is not only time for emergency aid, but it's also time to rethink things, and to build back better."

The Mayor of Tirana highlighted how a recent earthquake which struck the city provided them with an opportunity to create better neighbourhoods for citizens.

While, Marte Mjøs Persen, Mayor of Bergen, shared her worries "about our planet and our cities' future", which are affected by, among other things, more rain, higher temperatures, and rising sea levels, she stressed that "the planet needs our help".

The conference continued with discussions on the tension between limited global resources, and an economic system that relies on constant growth. Economists, cities and other experts are looking into ways to urgently transform our societies, whilst making sure that no one is left behind.

The 9th European Conference on Sustainable Cities & Towns – Mannheim2020

Over 2,200 participants have registered to participate in the 9th European Conference on Sustainable Cities & Towns – Mannheim2020, the flagship European conference on local sustainable development. These participants joined from 39 countries in Europe, plus an additional 50 countries outside of Europe.

The conference builds on the legacy of the Basque Declaration, and asks, how can we take sustainability transformation forward? It acknowledges that we are in need of profound transformation across all aspects of society, and offers plenaries and policy panels to debate the various facets of this transformation. This is complemented by in-depth Solution and Toolbox Sessions (on Friday, 2 October), which will bring these high-level discussions to the local level, with concrete proposals.

On 1 October at 09:30 CEST, as part of the Green Deal Plenary of the Mannheim2020 conference, the Mannheim Message will be formally presented to the European Commission. The Mannheim Message is a call to involve local governments as real dialogue partners for policy development, not just implementation partners for policies that have been developed without them.


Achieving gender equality key to restoring economic resilience in Asia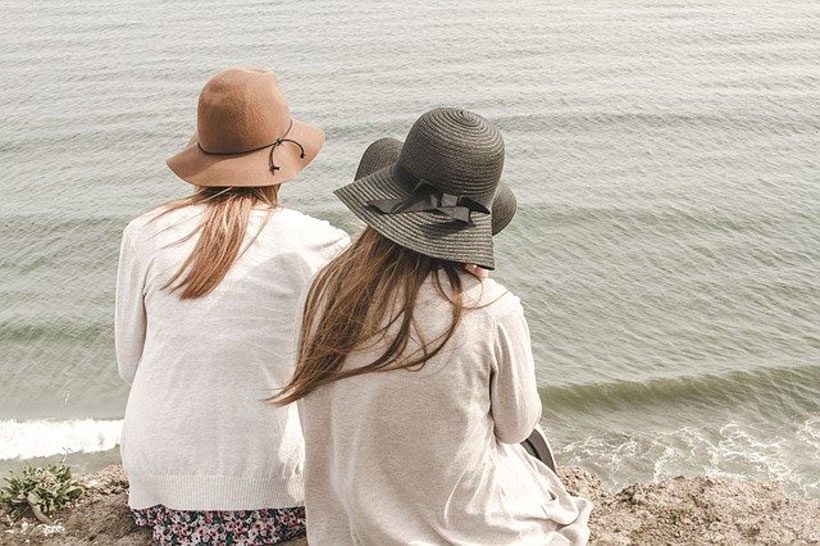 Business leaders and policymakers in Thailand said today that top priority must be given to empowering women in the workplace if Asia and the Pacific is to recover from the economic damage of the coronavirus pandemic.
The CEOs of 110 companies in Thailand signed and announced new commitments to the Women's Empowerment Principles (WEPs) during a ceremony to celebrate the 10th anniversary of the principles. They committed to broaden and strengthen gender-responsive business practices, including gender-equal corporate leadership, inclusive, safe workplaces and equal pay for work of equal value. More than 3,600 companies worldwide have signed the WEPs, established by UN Women and United Nations Global Compact. Before today, only 11 companies in Thailand had signed on.
Narumon Pinyosinwat, Thailand's Deputy Minister of Labour, said today's event will help boost women's labour force participation in Thailand. She said women now make up 45 percent of the country's total workforce. But it is estimated that by 2040, up to 17 million jobs (44 per cent of all jobs) in Thailand could be at risk of automation – and due to gender inequality, women are more likely to lose those jobs. That is why the Ministry of Labour has made women's economic empowerment a top priority, Narumon said.
"The framework of [UN Women's] WeEmpowerAsia programme is a leading example through which we can work together, to make our voices heard, and reinforce the gender-inclusive business culture and narrow gender gaps across industries," she said.
H.E. Pirkka Tapiola, Ambassador of the European Union to Thailand, commended the 110 companies at the event for their collective commitment and presented the EU's perspective on how gender equality charts a direct path towards inclusive growth: "Seeing more and more companies both in Europe and in Thailand become more gender-inclusive is important progress. The commitment and actions by the private sector help build an economy in which women can participate on an equal footing, with a positive impact not only on economic growth, but our societies as a whole."
Thailand has done comparatively well in putting women into the highest positions in business. Twenty-four per cent of CEOs/managing directors in Thailand are women, compared to an average of 20 per cent worldwide and only 13 per cent in the Asia-Pacific. Thailand has the world's highest percentage of female chief financial officers – 43 per cent – and the third-highest percentage of female CEOs.
Mohammad Naciri, Regional Director of UN Women for Asia and the Pacific, said the region's economies can create an opportunity for full recovery by building on the trend towards equality.
"As women make half of the world population, empowering women to achieve gender equality would serve as a key to restoring economic resilience in challenging times," he said. "UN Women has been at the forefront of the response since the [coronavirus] outbreak, and celebrating the 10th anniversary of the Women's Empowerment Principles this year, we are dedicated more than ever to collaborating with our reliable partners in Asia and the Pacific region, including Thailand as well as the European Union."
During the event, participants also discussed how to measure progress on gender diversity policies and highlighted the importance of transparent data and business accountability. Also, new and emerging entrepreneurs described how their companies were fighting gender bias and promoting women's leadership.
The event was organized by UN Women's WeEmpowerAsia programme, which is funded by the EU. The programme supports companies in implementing the WEPs and a gender-inclusive business culture in seven countries in Asia, including Thailand.
More than 250 people attended the event, including members of the Thai private, public and social sectors, as well as representatives of UN Women and the European Union.