The Indo-U.S. Cruel Romance
[yt_dropcap type="square" font="" size="14″ color="#000″ background="#fff" ] T [/yt_dropcap]he growing relation between United States and India revolves around collective security interests and heeded in diplomatic circles, especially by the U.S. Congressmen and Foreign Affairs Committee members, chaired by Republican Ed Royce of California. The U.S. recognizes its relationship with India on special terms in which New Delhi has important role to play in Asia.
The primary objective of this relation is to build India as a counterweight to China and the secondary objective is to create a sidekick in a region where the U.S. has vested interests. India has utilized the situation to get certain long term transactional benefits but is uncertain of its role in the region under the supervision of Uncle Sam. Instead now it wants to aggressively force hegemonic policies on neighboring countries.
In Past, Pakistan was the primary option for the U.S. to attain strategic interests. The major reason was the support that Pakistan can offer to the U.S. and India cannot – for instance, Pakistan can provide its territory as a platform for the U.S. to operationalize. Time has changed, since a significant departure of Indian policy of not entering into a military agreement with any major power. Now it has signed the Logistics Exchange Memorandum of Agreement (LEMOA) with United States which will allow their militaries to work closely and use each other's bases for repair and replenishment of supplies.
Customary India always had an important place in the U.S. strategic thinking that is why New Delhi has been identified as the largest recipient of U.S economic assistance over a 66-year period. The Pentagon publicized that it has established an India Rapid Reaction Cell (IRRC), the U.S. has never entertained any country with such kind of importance by pledging a whole platform to one country. In recent testimony before the Senate Armed Services Committee, the head of the U.S. Pacific Command, Admiral Harry B. Harris, declared that, "India presents a wonderful opportunity for us."
Since 1950s Pakistan has cardinal relations with the U.S. and voluntarily always offered its services when asked by the United States, but relations between these two countries remain stringent. India's BJP government led by the hardcore Hindu Narendra Modi is trying to take these stringent relations to whole new level. Currently all these platforms are being used to unnecessarily malign Pakistan, for instance, Chairman of the House Subcommittee on Terrorism Ted Poe and Congressman Dana Rohrabacher moved a bill in Congress seeking to designate Pakistan as a 'state sponsor of terrorism'.
India is swiftly intensifying its diplomatic efforts to cash this progressive strategic partnership with the U.S. and by these efforts New Delhi is bullying and threatening Pakistan. When officially nominated as the PM, Modi has carried out full scale propaganda war against Pakistan and repeatedly rejected option of dialogues. Meanwhile, in the backdrop of Uri attacks India has amenably displayed its hostility, even lately putting a review on Indus Water Treaty with Pakistan.
Now when the U.S. is going to conclude its military campaign in Afghanistan it should count on Pakistan. Contrarily, it is playing an Indian card which is challenging Pakistan's strategic and security interests in the region. Similarly the U.S. is unnecessarily favoring India hoping that India when needed will counter China. Which is less likely to happen and will only add to the security challenges. India has no power or strategy to fight against China or in case if needed to fight to against Russia the oldest rival of United States.
There are particular established limitations on relations between the United States and India. One is divergent views on the issue of nonproliferation especially NPT. Secondly, the U.S. commercial interests in India are not still at a potential where foundation of an ideal partnership could be laid down. Meanwhile, foreign direct investment of the U.S. in India comes at a very slow pace. The most important consideration neglected by these two countries is to find a way to talk about the role of China in the region.
However nowadays, India is using Senate India Caucus as a cover to influence the several U.S. congressmen such as Ed Royce and Ted Poe. India used the similar kind of platform the U.S. India Political Action Committee (USINPAC) to finalize civil nuclear deal. Currently Republican congressmen are pursuing well-funded agenda in mainstreaming nuclear India for instance granting a membership of NSG.
This policy position of the U.S. is contradictory to its foreign policy has been in the past, which the 39th President of Jimmy Carter adeptly articulated in 2006 that "Knowing for more than three decades of Indian leaders' nuclear ambitions, I and all other presidents included them in a consistent policy: no sales of civilian nuclear technology or uncontrolled fuel to any country that refused to sign the NPT."
From Gujral doctrine to Modi doctrine
Authors: Punsara Amarasinghe and Eshan Jayawardene*
The predictions made by larger number of academics based in Delhi, Mumbai and Calcutta about Indian General elections vouching that Narendra Modi would not get his second term as prime minister were shattered in reality as Modi could uphold his strong position better than the previous time resulting a steeping success of his Bharatiya Janatha Party which won 302 seats in Indian Lok Saba. The election result has palpably shown a shocking decline of India's largest political party National Congress led by Rahul Gandhi as Congress could solely win only 52 seats in the legislature. The gob smacking results of the election seems to have given a clear picture of voters pulsation as the ground reality in the sub-continent albeit many pundits made pro congress predictions while accusing Modi's poor economic policy and demonetization as two major factors behind the economic crisis India has been facing now.
However, the Himalayan image Indian premier has built up on himself among countries majority Hindu population has been mainly attributed to his stanch belief in Hindu ideology and his image seems to have depicted as a Hindu messiah who has come to regain the deserving place for nationalist forces. It is an important question to focus whether such ideological attitudes possessed by Modi and his Bharatiya Janatha Party would make impacts upon carving India's foreign policy for next five years. Before reaching the position of Indian premier's approach towards foreign affairs, particularly regarding South Asia, it becomes an interesting factor to trace how Indian foreign policy on South Asian states were shaped under Gujral Doctrine which happened to be a milestone in Indian foreign policy when it was rendered by minister of external affairs in Dev Gowda's government in 1996. Basic mantra of Gujral doctrine affirmed India being the larger power in South Asia should not ask for reciprocity, but gives all that it could in good faith to the neighboring countries like Sri Lanka, Bhutan, Nepal, Maldives and Bangladesh. Notably Pakistan was excluded from this benefited category and it further elucidated that no country would allow to be used against the interest of another country in the region. One of another pivotal principle of Gujral doctrine was the noninterference of the internal affairs of the neighboring countries and resolving disputes through amicable bilateral negotiations.
This doctrine has been regarded as a strategy initiated by Mr. Gujral in reducing the influence of both Pakistan and China in a hostile manner while upholding a stable peace with other neighbors. In fact, this doctrine has played an indispensible role as a major principle for many prime ministers since 1996 though none of them had officially admitted the influence of Gujral doctrine over their foreign policy mechanism. Yet the changing winds of Indian foreign policy seems to be evident after the astonishing victory of Narendra Modi and it would be an interesting task to assess how would Gujral doctrine prevail before the galactic persona of Modi as a leader who seeks much dominating authority in his foreign relations in South Asia. Since Modi became premier in India, its foreign policy was heavily affected by his personal aura and besides his troublesome past of his alleged involvement in the communal violence of Gujarat in 2002 during his tenure as its chief minister, many countries have received him with awe and Russia honored Modi by awarding him the highest state decoration called "Order of Saint Andrew the Apostle "in 2019.
In understanding his foreign policy for his second term, it becomes salient that his famous slogan "neighborhood first" is likely to continue, at least nominally. But the truth in reality is Narendra Modi's sole personal image driven by his Hindutva ideology would make some lasting impacts in foreign relations with India's immediate neighbors and beyond it. The next notable factor appears to be stunning in Modi's foreign policy is that contrary to India's fervent position of defending secularism, the space for religious diplomacy has rapidly increased for past few years in India's foreign policy. In the contest between China and India as rivals for decades, it is a question beyond doubt that Chinese political, militarily and economic powers are far ahead of India, yet in terms of soft power mechanism India has successfully forged ahead and Modi's approach to his foreign relations too has taken a special interest in portraying India's spiritual legacy to the world extensively as propaganda tool. For example during most of his foreign tours as premier, Modi paid frequent visits to major Hindu, Buddhist and Sikh sacred sites, also his active role in introducing June 21st as International Yoga Day shows his effort in propagating India's ancient practice of meditation yoga as a soft power tool beyond the sub-continent. The utmost veneration towards Indic religions such as Buddhism, Hinduism, Jainism and Sikhismas an important feature in foreign policy had not been a principle practiced by previous Indian prime ministers since Nehru who was a doyen of secularism. On the other hand the notion of Hindutva stemming from Modi's political party BJP and his personal ideology may confront with carving the foreign policy of India generally. The notion that Hindutva involves an obsession with national power needs to be placed in its historical context. V. D. Savarkar, M. S. Golwalkar, H. V. Sheshadri, and other stalwarts who developed its ideational foundations believed that the golden age of ancient Hindu civilization had been lost owing to material and moral weakness, which had brought it under the prolonged subjugation of Muslim and Christian/ British power. The great iconic personality he has been creating abroad as leader coming from a greater civilization and his ardor of using Hindi as the language of communication in his foreign state visits even though he is well versed in Hindi are the most notable examples showing the way of his foreign policy driven by Hidututva ideology.
Modi's beginning of his first term was quite optimistic in terms of his attitude to India's immediate neighbors in South Asia and this was visible as all South Asian leaders were invited to his inaugural ceremony in Delhi in 2014,but throughout his first term it was evident that Modi could not keep his grip over India's neighbours like Sri Lanka, Nepal, Maldives and Bangladesh where Chinese influence have appeared to be a predominant factor. For instance New Delhi was alleged to have some involvement in toppling former president Mahinda Rajapakse from power yet his successor Maithripala Sirisena and government of Sri Lankan premier Ranil Wickramasinghe have not been able to completely get rid of Chinese presence in Sri Lanka despite both personalities are known for their pro Indian policies. Modi" s last few months may have brought him a sudden success from the jingoistic voters from Hindu mainstream in India as last February India's jet fighters crossed into Pakistan territory and engaged in aerial combat in first time in nearly 50 years. In India's history since independence several prime ministers had confronted Pakistan militarily, yet the propaganda used by Modi convinced the people only he is able to keep India secure from Pakistan.
Cardinal approach likely to be adopted during Modi's second term on Indian foreign policy has much idealistic feature to uphold Indian hegemony in South Asia and moreover Modi's foreign policy would pay a much attention in using soft power as a greater strategy in India's path to global governance. Rise of Xi Jinping as China's powerful assertive president and his astute actions on expanding Belt and Road initiative across South Asia seems to have created a sneaking agitation in India for past few years. In such a situation Modi's foreign policy for next four years five years would be decisive in terms of uplifting India's image a key player.
*Eshan Jawardane is a Sri Lankan researcher currently lives in New Zealand. He holds BA in Sociology from Delhi University and completed MA in International Relations at Jawaharlal Nehru University in New Delhi. He served as a guest lecturer at Sri Lanka Open University for a short period. Eshan can be reached at eshan.jayawardane[at]gmail.com
Pakistan-U.S. relations: Optimistic on convergence of Interests
Donald Trump, the President of the United States of America (USA) and Imran Khan Niazi, the Prime Minister of Pakistan, share few things in common. Like, both are hardliners and can take an unpopular decision. President Trump announced during his election campaign his support for shifting of Israel's capital from Tel Aviv to Jerusalem, and he did after wing the election. Although there was huge opposition worldwide. During a General Assembly voting, 128 countries voted against and only 6 countries voted in favor of shifting the capital. There was also huge opposition inside the USA and public opinion was against it. Prime Minister Imran Khan announced to fight against corruption during his election comparing and after winning the election he put few top political leaders behind the bar, in spite of severe resistance from all political parties. Both leaders, President Trump, and PM Imran Khan did, what so ever has promised. President Trump has given the statement "America First" on several occasions, and Imran Khan also gives the highest priority to national interests. Both leaders are nationalists, patriotic, sincere and loyal with their own country and own people.
Both countries are passing through the toughest time in history. Maybe the nature of challenges are different but passing through difficult times. Pakistan is facing the worst economic crisis, terrorism, and extremist are the big challenges for Pakistan, while, the USA is facing big challenges like Sino-US Trade War, South China Sea, Contain China, North Korea, Counter Russia, Iran, Middle-east, economy, domestic issue and etc.
Both countries have a history of friendship and cooperation spread over 7 decades, Pakistan was a close partner of the USA during the Cold War Era, Front Line State during the USSR occupation of Afghanistan, Front line state during War on Terror. Pakistan was non-NATO closest Ally. Ups and Downs are part of life, even among family members, differences occurred, but nothing is out of the scope of the solution. Every difference can be overcome – "If there is a will, there is always a way"
After passing 18 years on the war in Afghanistan, spending tax money of common people of USA, using all possible lethal weapons, advanced tactics, and techniques, the USA leadership reach a conclusion to pull-out troops from Afghanistan. The peace process has been initiated, negotiation with the Taliban has been initiated. Pakistan will be the first country desiring peace in Afghanistan. Pakistan has suffered heavy losses due to instability in Afghanistan. We have sacrificed 70,000 precious human lives, billions of dollars lost on economic from, extremism, terrorism, drugs, gun-culture, etc were the by-product of the Afghan war. Peace and stability in Afghanistan is the convergence of interests in both countries. Pakistan has been instrumental to bring Taliban on the talking table and can play a further role. Afghanistan is a land lock country, bordering with Iran and Central Asian states, where the USA does not enjoy many friendly relations. There is only one option, Pakistan, who can facilitate the USA in logistics and in case of troop's withdrawal, can guarantee a safe and honorable exit.
The USA has tried to replace India instead of Pakistan to play a role in Afghanistan. But soon realized that India is only milking the USA but not meeting the requisite expectation. In fact, India is far away from Afghanistan and having no land contact with Afghanistan, neither any historical, cultural or religious contacts with Afghanistan. While Pakistan not only shares mountains and rivers but culture, language, ethnicity, language, etc. with Afghanistan. There is no substitute to Pakistan on the Afghan issue.
It is well understood by political and military leadership in the USA that they might not be able to achieve their strategic goals without gaining support from Pakistan. Maybe Pakistan is a small country, poor economically, but one of the most resilient nation, strategically located on the entrance of straight of Harm ooze, bridging Eurasia, Africa, Middle East and can be termed as "Fulcrum" or "Pivot"
It is time for the think tanks and intellectuals of both countries to explore the convergence of interests and formulate a way forward. The aim is to promote "Peace, Stability, and Prosperity" not only in this region but globally.
Pakistan is willing to help the USA and needs help from the USA in overcoming the economic crisis, in IMF, World Bank, Paris Club, ADB, FATF, UN, Security Council, etc. The USA may open its markets for Pakistani products, encourage its investors to avail of attractive investment policies introduced by Pakistan. The USA may respect Pakistan's strategic interests with China, Russia, OIC and SCO, SARC, etc.
Prime Minister Imran Khan is scheduled to travel to the USA on the 20th of this month (July 2019) on an official trip of 5 days. He will meet President Trump and senior officials of US administrations. PM Imran Khan will be accompanied by a high-level delegation of Pakistani officials. Agenda may include identification of common grounds and avenues of cooperation. The way forward is to revive "Tradition Friendship". We both nations have worked together and achieved and enjoyed many success stories in Pakistan, and willing to work in close liaison with each other and contribute for region and globally in respect of "Peace, Stability and Prosperity"
Towards an alternative vision for the Indo-Pacific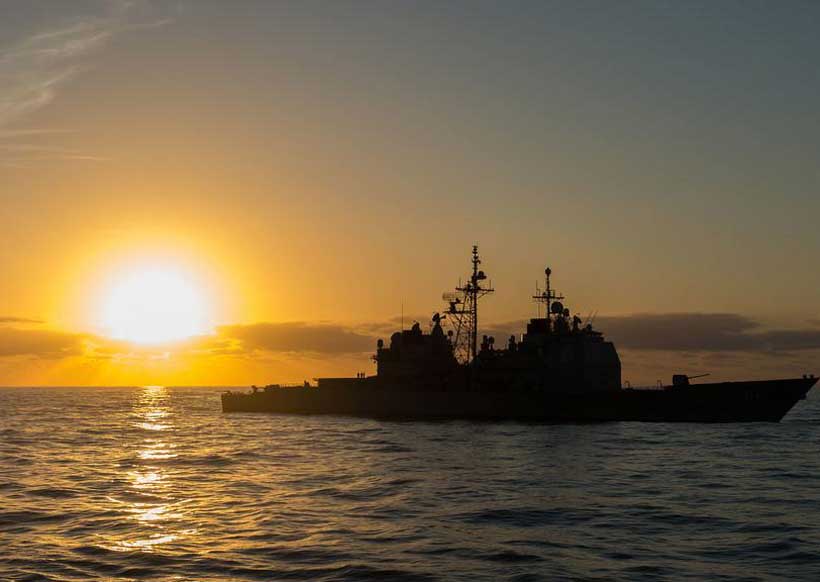 Authors: Tridivesh Singh Maini & Mahitha Lingala*
The vision for a Free and Open Indo-Pacific initiative has been perceived as Washington's strategy to counter China's Belt and Road Initiative and it's growing influence in Asia.
While the initial steps were taken by the Obama Administration in 2015 during Obama's visit to India by releasing a Joint Strategic Vision statement for the Indo-Pacific and Indian Ocean region and putting efforts into canvassing for India to act as a partner to support Washington's 'pivot to Asia' strategy,the Trump Administration has given a further push to the concept of the FOIP (Free and open indo Pacific). During his 12 day Asia trip in November2017, Trump used the term Free and Open Indo-Pacific on more than one occasion – much to the discomfort of Beijing.
While delivering his second major address of the trip, he mentioned USA's vision of a free and open Indo-Pacific region at the APEC(Asia Pacific Economic Cooperation) CEO Summit in Da Nang (Vietnam). Upon his return from the trip, Trump stated that the Free and Open Indo-Pacific was one of his key foreign policy objectives.
The revival of the Quad, consisting of US, India, Australia and Japan, has given a further fillip to the FOIP strategy. This initiative was revived in 2017 after a decade. Their most recent meeting in fact was held on June 1, 2019 at Bangkok. During the meeting, officials from the four countries these met and held consultations on a number of issues and reaffirmed their shared commitment to preserving and promoting the rules-based order in the Indo-Pacific.
Some steps have been taken, by the US, towards enhancing connectivity in the Indo-Pacific region.
The Trump Administration passed the BUILD (Better Utilisation of Investment Leading to Development) act in October 2018, through which a new development agency, the USIDFC was created. According to the BUILD act, the USIDFC seeks to combine '… the capabilities of OPIC and USAID's Development Credit Authority, while introducing new and innovative financial products to better bring private capital to the developing world'
Earlier in August 2018, in an address to the Indo-Pacific Business Forum at the US Chamber of Commerce, Washington DC,US Secretary of State Mike Pompeo committed 113 Million USD for investments in technology, energy and infrastructure. Pompeo dubbed this as a 'down payment' towards a new era in the Indo-Pacific.
Joint efforts of stakeholders in the Free and Open Indo-Pacific Narrative
Efforts have also been made to work jointly for promoting connectivity in the Indo-Pacific.
In the APEC Summit in November 2018, Australia, Japan, and US signed an MOU for jointly developing infrastructure in the Indo-Pacific. The MOU was signed between Australia's Department of Foreign Affairs and Trade (DFAT) and its Export Finance and Insurance Corporation (Efic), the Japan Bank for International Cooperation (JBIC), and the U.S. Overseas Private Investment Corporation (OPIC).
The Joint Statement issued by all three countries stated, that the trilateral partnership would lend support to '..infrastructure projects that adhere to international standards and principles for development, including openness, transparency, and fiscal sustainability'. The three countries have identified a Liquefied Natural Gas (LNG) project in Papua New Guinea to which three agencies – JBIC, OPIC and EFIC – will jointly provide assistance to the tune of 1 Billion.
During the recent trilateral meeting between Japan, India and the US (dubbed as JAI), on the sidelines of the G20, connectivity initiatives were discussed. In a tweet, the Indian Prime Minister stated, that in the discussions on the Indo-Pacific region, connectivity and infrastructural development were high on the agenda.
Towards an alternative vision for the Indo-Pacific
While the narrative of the Indo-Pacific has been dominated by the US, Indonesia and India have sought to put forward a vision which is similar, but not identical to that of the US (Japan and other stakeholders seem to be comfortable with this vision).
Indonesia's vision of the Indo-Pacific seeks to give an integral role to ASEAN in the FOIP, and is not merely focused on the China factor. During the last meeting of Quad, in June 2019 at Bangkok, member countries batted for ASEAN playing a larger role in the Indo-Pacific given its economic and geo-political relevance.
Last year at the Shangri La Dialogue, Indian Prime Minister too had stated, that India's vision of the Indo-Pacific is inclusive and by no means targeted at any one country. Said the Indian PM:
"….by no means do we consider it as directed against any country. A geographical definition, as such, cannot be. India's vision for the Indo-Pacific region is, therefore, a positive one,"
This was a month after the Indian Prime Minister had met with President Xi Jinping, with an eye on bringing relations back on track after the Doklam stand off (which had taken place in 2017).
Indonesia organised a high level dialogue on Indo-Pacific Cooperation in March 2019 in Djkarta where delegates from 18 East Asia Summit (EAS) countries were present. Indonesia while referring to the need for a rules based order, also spoke about the need for peace and prosperity and to avoid '…potential rivalry and competition in the region'
It would be pertinent to point out that during Indian PM, Narendra Modi's May 2018 visit both sides had agreed upon a"Shared Vision of Maritime Cooperation in the Indo Pacific" . One of the important steps in this direction, is India's decision to develop the Sabang Port in (Aceh Province) close to the Andaman and Nicobar Islands. The port will give India access to markets of ASEAN countries on the one hand and in strategic terms, it is India's answer to China's increasing presence in the Straits of Malacca.
ASEAN Summit – June 2019
At the recent ASEAN Summit, the grouping put forward its Indo-Pacific outlook. This was interesting. While on the one hand, it talks about firmly standing for a rules based order on the other, it also speaks against rivalries and a 'zero sum game' (alluding to US-China rivalry).
This vision interestingly, was welcomed by the US and other countries.
It is not just Indonesia, but even certain South Asian countries which are vary of the US narrative. At the Dalian Forum or the Summer Davos, Bangladesh Prime Minister Sheikh Hasina made it clear, that the Indo-Pacific narrative should not be targeted at anyone and not just focused on security issues.
While it is true, that the Indo-Pacific narrative can not be wished away, as China has sought to do in the past (a senior official dubbed it as a bubble). It is also true, that the vision has to define itself in terms of what it stands for, and can not be merely targeted at China. The vision for the Indo-Pacific needs to be in sync with the geo-political and economic realities of Asia.
An unpredictable Trump has resulted in a change in geo-political dynamics. In the last two years, both Japan and India have sought to mend ties with China. As a result, it has been argued that India has been more cautious vis-à-vis the Quad Grouping as well as the overall narrative of the FOIP.
 Second, smaller countries not just in ASEAN, but South Asia, which are important stakeholders in the Indo-Pacific, do not want to get entangled in the US-China rivalry. A perfect instance is Bangladesh. There are off course many countries which have expressed their concern with regard to the overall economic implications of the Belt and Road Initiative, but want to avoid any open confrontation with Beijing.
Conclusion
Perhaps it is time for an Indo-Pacific strategy, which emanates from Asia, and does not have to blindly toe Washington's line. Also, if the alternative vision needs to be successful, it needs to have a clear and pragmatic vision for connectivity and economic linkages. In this context, the Trump Administration's emphasis of giving a larger role to the private sector is important. Governments and donor agencies can not match Chinese investments in connectivity projects and infrastructure, it is time that the private sector emerges as an important stakeholder in the Indo-Pacific strategy. The Indo-Pacific strategy needs to be innovative and should avoid being reactive or knee jerk.
*Mahitha Lingala is a student at the OP Jindal Global University, Sonipat, India