What Donald Trump Needs To Do
[yt_dropcap type="square" font="" size="14″ color="#000″ background="#fff" ] N [/yt_dropcap]ow that Donald Trump has been elected President of the United States of America, there are a lot of things he needs to do. He has seen firsthand the unseemly underbelly of the various Deep State actors that have fought tooth and nail to both undermine and character assassinate him, as well as destroy him personally and professionally.
But Donald Trump is made of legendary stuff, and not only endured these constant and underhanded attacks, but also exposed and destroyed them all, one by one.
However the problems facing him and his administration still exist, and part of his mandate needs to not only "make America great again," but to also ensure that the cancers that plague American society are dealt with and destroyed, once and for all:
The Media
Donald Trump needs to somehow dismantle and break up control of the American media by only 6 major corporations.
He needs to light a fire under the collective asses of the Federal Trade Commission ("FTC") and force them to do their job.
No agency in the United States is so important but has been so asleep at the wheel than this one.
Problems with the FTC and its lack of teeth or motivation has resulted in some of the most heinous consolidations of illicit power in the hands of an evil greedy few, devastating and hurting the American people, and Donald Trump and his family as well.
Large behemoths such as the Hillary Clinton/Deep State allies such as Google and the Major Media need to be first on the chopping/neutering block.
The Big International Banks
Similarly, the awesome power and monetary capital of the big banks, hedge funds, investment banking houses, and other financial institutions have also been left to their own devices, allowed to grow like a cancer without any FTC or Treasury oversight, to the point where they literally threaten American democracy and its people on a daily basis – indeed they, just like the Major Media, got behind Hillary Clinton, even in the face of all her crimes and conspiracies, to unseat Donald Trump to ensure that he never got into Presidential Office.
This lesson Donald Trump should never forget – because as long as they are allowed to continue their domestic and global hegemony unchallenged, they will also pose an existential threat not only to the American people and their civil liberties/human rights/constitutional guarantees, but also to Donald Trump and his efficiency as President himself.
One of his first orders of business should be the reinstatement of the Glass-Steagall Act, previously repealed by Bill Clinton in 1998, which separates investment banking money from mom and pop checking/savings accounts, so that risky investments by banking houses will, and should, result in their bankruptcy, rather than being bailed out by the American taxpayer.
Many argue that this repeal, coupled with the forced reduction of credit standards of Fannie Mae and Freddie Mac by Bill Clinton through his HUD Director Andrew Cuomo to buy a home, created the mortgage crisis and crashed the American economy (some say deliberately) in 2008. Goldman Sachs sickeningly created a reverse credit swap derivative, betting on the impending housing mortgage crisis, and made billions in the Glass-Steagall repeal that was pushed by their own Robert Rubin, Larry Summers, and Gene Sperling, when they were US Treasury Secretaries and Economic Policy Advisors under Bill Clinton.
Donald Trump also needs to take on the Federal Reserve, audit them, and if he finds any irregularities or shady behavior (which he most assuredly will), then he needs to immediately repudiate and/or renegotiate the insanely ridiculous 23 Trillion Dollars in American Debt, delivering the American People from the yoke of financial and tax slavery by the Central Bankers of America, Europe, and Overseas.
Optimally he might consider issuing American currency from the US Government, rather than by a secret closed-off cabal of illicit and greedy private international citizens/corporations.
Bring Industry and Manufacturing Jobs Back to the USA
As Donald Trump so effectively and succinctly repeated while on the campaign trail over the past 2 years, the North American Free Trade Agreement ("NAFTA") was single-handedly one of the most devastating and disruptive treaties ever placed on the books of American jurisprudence, thus resulting in the mass loss of tens of millions of American jobs, industries, manufacturing facilities, revenue, and self-confidence of the American people –
Donald Trump needs to rebuild and re-establish American pre-eminence in industry, manufacturing, and hardcore goods for services, all made and manufactured in the United States of America.
Stupid Foreign Wars
Donald Trump has also echoed the American overwhelming cry of anti Neo-Conservative bloodlust by keeping America out of stupid, foreign wars geared only for the benefit and power of a few, endangering the safety and welfare of the many.
To do this Donald Trump must revamp and refresh the US Department of Defense, the Pentagon, the Intelligence Services, and the Military.
He must ensure that not one single drop of American blood be shed for another hopelessly stupid war – if the United States has become a National Security State with its greatest source of income and revenue being the weapons, artillery, and products of the Military Industrial Complex ("MIC") then he needs to find alternative and supplemental sources of revenue such as what was described above in terms of manufacturing and industrial jobs and factories being re-established within the United States.
Donald Trump needs to value the heroism and self-sacrifice of American soldiers, military and veterans, and stop sending them on unnecessary stupid wars for the sake of the wealth and power of the Deep State, and also to ensure that once our soldiers return home, that they are treated like the true heroes and privileged class that they are, and always should be (jobs, health care, benefits, and utmost respect).
No one has better described the predicament facing the American People in this regard than Dr Paul Craig Roberts in his stellar work, "The Neoconservative Threat to World Order."
This also means developing working and effective relationships with other great world powers such as Russia, China, and India, in the spirit of mutual respect and friendship, to jointly take on the world's problems and terrorists together, based on mutual consultation and consensus, rather than with the United States "policing the entire world."
Reversing Divide and Conquer
One of the first things that Donald Trump said upon accepting his election as President was that he wanted to listen to everyone, and bring everyone together under the fabric of the United States of America.
Right off the bat, he declared that he would be a uniter, and not a divider.
To that end he needs to now undo the "special protected classes," chock full of con-artists and whiners who use their protected class status to get special privileges, abuse others, trample on the right of others not lucky enough to be different, or oppress the constitutional, civil, and human rights of the rest of America.
These protected classes have been revealed to be the "henchmen" and agents of the Deep State, by the likes of such men as arch-manipulator and "color revolution" social engineer, George Soros, who use these unwitting "protected classes" to do their dirty work, in their ongoing assault on the American people with their "divide and conquer" rhetoric, pitting men against women, children against their own parents, gays against straights, minorities against majorities, and different races/religions against one another.
The only ones who benefit from this intra-American infighting have always been the Ruling Class Deep State Plutocrat Elite, who have watched with smiles, rubbing their hands, as they kept the American people fighting amongst themselves, so that the People are too busy fighting and killing each other to notice or challenge the crimes and conspiracies of the Deep State Elite themselves.
Criminal Justice and Family Court Reform
No single "American Industry" has been so lucrative to the Deep State Elite, and debilitating to the American People, than the horrific butchering process known as the American Criminal Justice and Family Court system – indeed many would argue that the dismal state of race relations in America have their origins in the disparate treatment of racial and religious minorities by the state-sanctioned and wholesale criminality of the American Police State as implemented by Bill Clinton and Joseph Biden's Crime Bill of 1994 and its corresponding draconian legislation pertaining to the family and criminal courts and its privatized prison industrial complex.
All too often, fundamental constitutional rights and guarantees have been squelched and squashed by the "American Stasi" as formulated by the 1994 Crime Bill, and its corresponding US Department of Justice state-sanctioned "Community Oriented Policing" gang-stalking program, resulting in 1/3 of all African-Americans, 1/6 of all Latinos, and 1/10 of all Whites having been unfairly and without due process, probable cause, or evidence arrested, incarcerated, with families destroyed, resulting in over 70 million Americans with permanent criminal records (more than the entire population of France) – something is wrong here, and Donald Trump needs to do something about the fact that Biden and Clinton et al have transformed our once great and proud country into a "Nation of Criminals."
Donald Trump needs to take the immediate measures and remedies to undo and reverse the American Police State as described by John Whitehead in his seminal book and treatise, "Battlefield America."
Foreign Relations
As Donald Trump echoed while on the campaign trail, he is a subscriber to the Thomas Jefferson school of thought of "Peace, commerce, and honest friendship with all nations – entangling alliances with none."
Donald Trump is an "America-Firster," and will not allow the United States to get embroiled and enmeshed in unnecessary foreign stupid wars, treaties, and other entanglements which tend to negatively affect American sovereignty, weighing us down like a rock around our collective necks – foreign nations need to put their "big boy pants" on and deal with their own internal skirmishes, civil wars, financial problems, and other internecine conflicts on their own, without the constant hand-holding (and financial and military support) of the United States and its hard working taxpayers.
Unless the sovereignty or security of the United States is directly at risk, the USA needs to stay the hell out of the worlds' problems and to focus on our own people, economy, and issues.
The sentiments echoed herein can be attributed to legendary libertarian statesmen such as Dr Ron Paul and his protege Daniel McAdams.
Re-injecting and Reinforcing American Moral Standards
No area of American life has been so undermined and impacted as the deterioration of fundamental American values, morals, and character in the past few decades of American society, disastrously affecting American individuals, families, cities, states, and eventually the nation itself.
This has been augmented and exacerbated by the constant, irresponsible, and disgusting messages in the American media, movie industry, Hollywood, by the undermining of organized religion in America, and the disruption of common value systems as brought on by unregulated mass immigration and non-assimilation by various foreign elements.
A nation's moral health and compass is absolutely essential for it to be considered a "Shining City on a Hill" as described by legendary President Ronald Reagan himself.
For this, Donald Trump must use his "bully pulpit" as a leader to identify, isolate, target, and then take on the purveyors of common filth and disrepute by the American Hollywood movie and television industry, media, and other enemies of common human decency and morality.
American Infrastructure
As Donald Trump is the ultimate and consummate "builder," it will be awe-inspiring to watch him re-build American infrastructure, such as our railroads, transportation systems, airports, roads and highways, hospitals, schools, buildings and cities.
There has never been a better-suited and more experienced President when it comes to these issues, and Donald Trump will not disappoint in this very important arena of America's pride, patriotism, self-confidence, and self-respect.
Cleanse The Judiciary
It is no secret that the last 8 years of steady Obama appointments have stocked the American Judiciary, federal state and local, with either Deep State bankster agents, or their "protected class" useful idiot appointees, who all report back to the same Deep State Oligarchy/Plutocracy anyway.
The only thing these appointees have in common is that they generally have no respect for or understanding of the US Constitution or the Bill of Rights.
The direct Deep State judicial appointees, usually hailing from the big law firms who in turn represent the big banks/corporations, know exactly who their masters are, while the ambitious "protected class" judicial appointees are either imbalanced activists, or too stupid to realize that their biased, unconstitutional judicial opinions serve the same Deep State Elite anyway, as they help to eviscerate and destroy the protections afforded and guaranteed by the US Constitution.
Either way, a major house cleaning is in order, and Donald Trump needs to re-stock the judiciary with learned, educated, and constitutionally minded judges in the federal and state courts all throughout America, beginning with the major cities first, "pruning the judicial tree" as he goes along.
Pardon And Assist Whistleblowers Such As Julian Assange, Edward Snowden, Jeffrey Sterling, Thomas Drake and Bradley (Chelsea) Manning
The above mentioned whistleblowers, and countless more, were the victims and recipients of the absolute and unbridled retaliation and rage of the full Deep State Plutocratic Elite Shadow Government, spearheaded by Hillary Clinton and Barack Obama, and their information and heroically courageous leaks of outright and blatant government corruption and cronyism came with great personal sacrifice to themselves, their families, and their friends.
But in the true spirit of patriotism, they helped to open the eyes and minds of the American People (and the rest of the world) and helped to catapult Donald Trump into the Office of the Presidency.
Their legacies and memories should not be forgotten, and were part and parcel of Donald Trump's "movement."
If Bill Clinton could pardon the likes of Marc Rich and others, then Donald Trump can, and should, pardon the heroic patriots and whistleblowers who helped make his Presidency and the American People's liberation from repressive Oligarchy, possible.
The Private And Public Joe Biden: Belief And Policy
Joe Biden supports abortion rights politically, a position conflicting with doctrine in the Catholic church. Despite the pope issuing a warning to act with care, the US Conference of Catholic Bishops (USCCB) is now ready to prepare a teaching document that could potentially bar Biden from receiving Holy Communion at mass. A central sacrament during mass, Catholics believe that eating the consecrated wafer dipped in wine, representing the body and blood of Jesus Christ, unites them with their savior fortifying them to face evil temptations.
The USCCB vote to prepare the document was an overwhelming 168-55, and a committee of US bishops has been assigned the task. Responding to questions, President Biden called it a private matter. The document is expected to be ready in time for debate at the November bi-annual conference of US Catholic Bishops.
If that is one headache for Biden, another is in the offing. Perhaps as a consequence of US policy towards Iran, the election of a hard-liner in Iran's presidential election seems almost certain. Judge Ebrahim Raisi, who is also Iran's top judge, is on his way to victory on the basis of the votes counted so far.
The 60-year old cleric spent most of his life as a prosecutor until he was appointed Iran's top judge in 2019. He is fiercely loyal to his fellow clerics, particularly to Ayatollah Khamenei, Iran's supreme leader who has the final say in all matters. All the same, the president does the administration and has significant input in both domestic and foreign policy. Suffice to say, Raisi lost in a landslide to Hassan Rouhani, who sought accommodation with the West, in the previous election four years ago.
Having played hardball with Iran, the US is repeating itself with a Russia anxious for better relations. Following the G7 meeting in Cornwall a week ago, President Biden flew to Geneva meeting President Putin at the Villa La Grange for a closely-watched summit.
Relations between the two countries have been tense following a series of events including the Russian annexation of Crimea. The latter was transferred to Ukraine for administrative convenience when a connecting bridge was being constructed so that both ends of it would fall under the same authority. The people of Crimea have no other connection with Ukrainians other than they were both part of the Soviet Union.
Climate change, arms control, cyber security and American interest in jailed dissenters in Russia including Alexei Navalny . Reading the riot act to Mr. Putin does little to further stability in relations. Peace is not a problem among like-minded countries with a commonality of interests, it is a challenge when the parties are rivals, nuclear armed, and capable of blowing up the world. Mr. Biden may be proud of his performance but is he able to accept the challenge, for if not where does it leave the rest of us …
Is Covid-19 Zoonotic, Natural or Lab-engineered?
President Trump led the US government propaganda that Coronavirus originated in WIV. However, even after twelve months the US government failed to provide factual or scientific evidence. Now, the Biden administration, inspired by the "dark web," has tasked the US intelligence community to produce evidence in 90 days to establish that COVID-19 had no "natural ancestors." As half the world's scientific community is busy speculating, a simple forensic investigation is what is needed to find the answer.
***
"Throw enough dirt, and some will stick" – Thomas Boghardt, Historian
Recently, there has been growing renewed interest in Coronavirus "lab leak" hypothesis. One can only speculate if more recent revelations of the presence of coronavirus in the US in mid-December 2019 – weeks before the first confirmed case was announced on January 21, 2020, would impact Wuhan lab leak controversy. But thanks to Trump's "anti-China xenophobia," for past whole year the leak theory was sidelined in public scientific debate in the US. As Covid-19 was turning into a global pandemic, the lab leak hypothesis got stuck in "hyper-politicized context." Looking to inject fresh energy in his ongoing anti-China rhetoric with eyes on the November presidential vote, President Trump began "instrumentalizing the Wuhan Institute of Virology (WIV) lab leak theory and even called it "China Virus" and "Kung Flu." According to media reports, such pernicious intertwining of anti-China rhetoric and the xenophobic framing of the pandemic "caused an apparent chilling effect among the scientific community."
During the past twelve months, science writers mocked and some even condemned anyone claiming lab leak origins of Coronavirus. Now, same lot among these writers and a few more joining them afresh, have lately been saying that Coronavirus may well have originated in a lab in Wuhan. As The New Yorker's veteran political editor Amy Davidson Sorkin observed last Sunday, with President Biden entering the battle over the coronavirus lab-leak theory "the debate about the origin of the pandemic has become loud, contentious, and infused with politics." A rare Chinese commentary even alleged the Biden administration's call for a fresh probe into the origins of Covid-19 is inspired by the latest "explosive" new study by two European scholars claiming that "Chinese scientists created the virus in Wuhan Institute of Virology (WIV) laboratory."
What has changed for these science writers? If we go by what author and activist David Swanson says, nothing really. Swanson, who is also a popular radio host, thinks the latest change in the stance of the scientific community is largely a question of fashion. (Emphasis added) Indirectly attributing the "new outlook" of the scientists to the fresh call coming from the White House, Swanson wrote in a recent article "One doesn't wear a wrong outfit too early in the season, or explore the wrong epidemiological idea when the White House is claimed by one Party or the other." In fact, Swanson refused to be persuaded by the fact that the virus jumping out of the Wuhan lab was cause enough to condemn or "hate" China. Why?
Swanson offers two reasons. First, the bogey that the virus was created by Chinese scientists engaged in "Gain of Function" (GoF) project. Further elaborating on "Gain of Function" projects, Sorensen told DailyMail.com in an interview recently, GoF research involves "tweaking natural viruses to make them more infectious" and had been outlawed by former US President Barack Obama. Although denying the money US invested in WIV had gone into GoF projects, Dr. Antony Fauci told US lawmakers just the other day that the US National Institute of Health funded WIF with $600,000 between 2015 and 2021. So, instead of limiting one's hatred for China, if China is a military threat, then why fund its bioweapons research? Swanson asked. Indeed, extremely pertinent question!
The other reason Swanson did not consider Coronvirus lab leak theory worthy of condemnation has much to do with the issue of censorship surrounding the whole topic of bioweapons in the US. For example, no one is supposed to know what is common knowledge anyway that the 2001 Anthrax attacks originated with material from a US bio- weapons lab. Or that Lyme disease which affects 400,000 Americans every year spread from a US bioweapons lab. Therefore, for Swanson, plausibility of a lab leak, even if never proven, is a new good reason to shut down all the world's bioweapons labs. It is beyond comprehension why all those for probing the coronavirous lab leak origin are silent and have not demanded a ban on all the world's bioweapons labs! (Emphasis added)
But why even after one and a half year since Covid-19 was detected in Wuhan, its source of origin remains a mystery? What about the WHO probe? Perhaps a calculated decision, or maybe not, as soon as President Trump exited the White House, the WHO sent a much awaited investigative team of seventeen experts to Wuhan. After spending four weeks in the "city of silence," during which the team visited the laboratory, the WHO scientists concluded the lab-leak theory was "extremely unlikely." But in a bizarre twist, even the so-called "China-centric" WHO chief Tedros surprised everyone and angered China, when speaking in Geneva two months ago he said "although the [WHO scientific] team has concluded that a laboratory leak is the least likely hypothesis, this requires further investigation."
On the other hand, China, as expected has repeatedly denied WIV was responsible for the lab leak and insisted that the virus emerged naturally or that it was zoonotic. In fact, by refusing to be either transparent or cooperative in sharing information, Beijing has only furthered global backlash against China's antagonistic policies. China's foreign ministry hitting back at the US as Biden ordered to revisit Wuhan lab leak theory is the latest example of its "wolf-warrior" attitude. China's official media is no different. A month before the Wall Street Journal renewed media onslaught against Beijing in May end, official Chinese news broadcaster CGTN stated: "With Trump gone, the lab leak hypothesis is now acceptable. This plays into both an old Orientalist trope as well as a modern Sinophobic one to manufacture consent for America's hybrid war against China."
Though not officially declared a "taboo" subject, the op-ed commentaries have been scarce and few and far between on the WIV lab leak theory in China. A recent signed commentary jointly written by a seasoned India watcher who uses pen name "countryside Brahmin" and South Asian affairs expert Gao Xirui, strongly challenged May 26 executive order by President Biden. The commentary also ridiculed India for "piggy riding" America in the latest lab leak theory hype. The authors attributed Biden's renewed interest in WIV lab leak to the recent study published in the science journal Quarterly Review of Biophysics Discovery by two European scientists, cited in the early part of this article.
Earlier on in August last year, WIV scientists had again refuted the leak theory. Speaking to the NBC News from the US which became the first foreign news agency to get access to the laboratory, Wang Yanyi, the WIV director had said: "None of the institute's scientists contracted the virus, which made it extremely unlikely that the pathogen could have escaped from the facility." NBC News in its report claimed WIV had been targeted because it was equipped to study the world's "highest-risk infectious agents and toxins, like the latest coronavirus." More recently, a GT editorial described President Biden ordering fresh probe as indulging in a bigger gamble against China than even Trump. "No matter what Biden has in mind, the US government is generally up to something big against China," the edit said.
As the flip-flop on the "leak theory" in the US continues, the narrative is not only inconclusive but still unfolding. Just as this write-up was near closing, the Financial Times reported researchers in the US fear "decades of fortuitous partnership" between the USA and P R China is under threat, all thanks to Wuhan lab row. "Beginning 2004, the US Centers for Disease Control and Prevention signed an agreement with the Chinese National Influenza Centre to help China improve its analysis of seasonal flu strains. Scientists are now worried this type of collaboration is under threat, imperiled by mutual suspicions which have been exacerbated by the recent row over whether Covid-19 could have come from a lab leak in Wuhan," the FT reported. Over the next decade, the US trained nearly 2,500 Chinese scientists and helped open dozens of laboratories in the country, the report added.
Finally, according to Richard Ebright, "little has changed in terms of scientific evidence since the genome sequence of the virus was first released in January of 2020." Ebright is one of 21 international scientists who detailed what a full, interdisciplinary investigation in Wuhan should look like in an open letter last March. At the same time, security analysts and think tank scholars in the US believe the new administration is forced to chase "lab leak" theory as "Biden doesn't want to look 'weak on China'." Meanwhile, as China's media is comparing the lab leak theory with the infamous "washing powder" lie about the WMDs in Iraq, professor Ebright has inadvertently replied to the New Yorker's demand to find real answers. "The coronavirus origin can be answered through a forensic investigation, not a scientific speculation," Ebright averred.
Juneteenth and Getting Over Our Systemic Induced Ignorance and Denial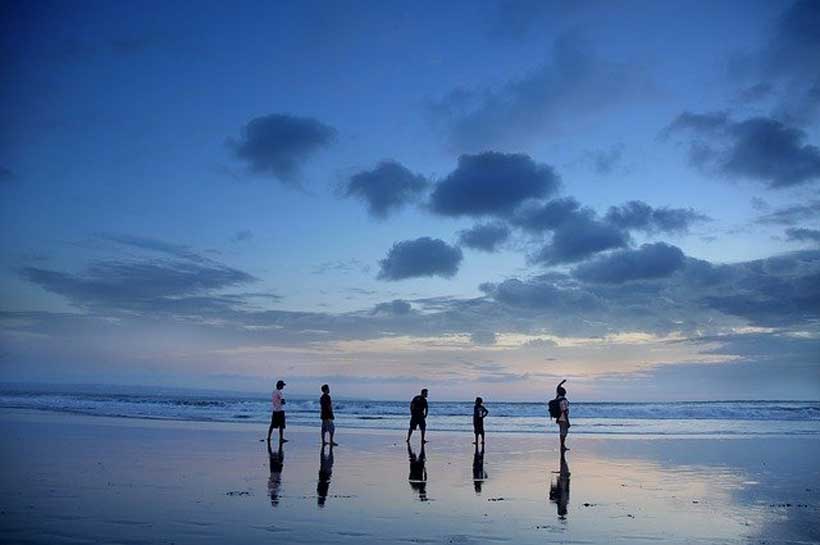 Juneteenth Day after generations of struggle for national recognition with local and statewide celebrations for years here and there,is finally a paid federal holiday as of yesterday. If you are an African American like me who grew up in the North with second generation or more deep southern born parents and/ or in majority white communities or in those northern and west coast communities without deep southern African American migrants particularly from Texas, chances are you never heard about Juneteenth day while growing up. And like me you may not have even heard of the day before in much older age ranges unless you happened to be an expert in or well read in African American history, culture, and politics as an African American or Non-African American.And such African American cultural expertise and literacy is a rarity in a nation which is routinely ignorant of and has denied its horrible enslaved African American history systemically ; which means most of we Americans irrespective of our ancestries have been victimized by systemic induced ignorance and denial by federal and state governments refusing for generations to tell us a truth which has kept us all degraded and dehumanized by a horrible racialized injustice with we as a nation has yet to repent of and authentically do systemic penitence about.
This systemic induced ignorance and denial about African American enslavement has gravely tainted our character as a nation since colonial times and consistently makes our claims to be a democracy the brunt of cruel jokes globally through the generations.It has over time constantly played effectively into the hands of our global allies and foes who then justify their own racialized and cultural prejudices and inequalities.
When not denied, the enslavement of African Americans even today has been publicly portrayed by right wing commentators as being not really all that bad or as a gift to Africans to save us through capture and enslavement from the clutches of what they viewed and still do as the dark continent replete with what their hero formerly in the White House called sh**hole countries.
The seemingly surprising easy Congressional passing of The 2021 Juneteenth National Independence Day Act and its signing by President Biden was not so shocking given the present political climate in a guilt ridden polarized country with a usual gridlock Congress and a President skilled at plucking off the branch low hanging apples and oranges rather than climbing the full height of the tallest trees to get the even more ripe fruit. The passing and signing of the bill came off the backs of scores if not hundreds and thousands mostly African Americans advocating for decades indeed generations for the day to be memorialized as the enslaved African American day of independence from slavery already being celebrated around the country and recognized by 47 states though mostly as unpaid holidays. The problem is on the national level fresh from four years of mainstreaming of white nationalism in electoral and judiciary appointment politics and a hysterical convoluted media about racial issues and in the aftermath of the George Floyd protest we remain very much a rudderless nation without effective restorative justice leadership to lead us to a more just America including all of us. How can we become more just in more than symbolic ways if we allow ourselves to be subjected to the passing of civil rights acts like this one which look good and mean good while we remain a nation in which systemic ignorance and denial of the enslavement of African Americans and their continued enslavement after abolition though under different names and structures such as Jim Crow, chain gangs, cotton tenancy, community massacres, mass incarceration, human trafficking, defunding public education, perpetual urban and rural poverty, street violent prone illegal drugs dumping grounds, loan shark predator communities, ill- health communities,and police brutalized communities with low standards of housing and quality of life services? The tossing of symbolic crumbs of racial justice progress by American governments, businesses, schools, media, faith communities, and nonprofit organizations with no sustainable advances in authentic justice has since the ending of the American Civil War in 1865 been a soroid American public tradition which keeps us twirling in a sewer of societal morass.Consequently , we continue to remain a nation in which we all grow up becoming less than what we all can be collectively and individually because we have buried this horrible crime of humanity which haunts and cripples all of us emotionally, economically, socially,and politically
in ways we systemically are induced to deny and ignore.We therefore don't have the cognitive and socioemotional tools and skills to bring ourselves to admit and authentically reckon with the horrible blight of African American enslavement through genuine though painful restorative justice practices. Restorative justice practices that is to regain our humanity through embracing truly the humanity of others we have been taught from the crib to old age are less than human or more than human due to their ancestry dangerously distorted through the myth making of " race."
It is tempting to say as I started to write that well at least The 2021 Juneteenth National Independence Day Act is a start.But the problem with that almost Freudian slip of a neo- liberal tongue is that we are always saying that about symbols of racial justice in America which usually just stay there " as a start" which go nowhere except on the resumes of politicians and civil rights leaders while no next steps occur to assure genuine sustaining justice occurs. And when I say justice I mean for everyone since when one population is unfree we are all unfree..when one population becomes freed we all become free.
What this means in regards to The 2021 Juneteenth National Independence Day Act is that the Biden-Harris administration as the next step needs to, through Executive Order, mobilize their cabinet secretaries to do the necessary expedited policy designs,declarations, and monitorings to require the agencies and institutions under their jurisdictions with positive incentives to effective policy implementers such as bonuses and promotions to spread public awareness about the atrocious history of the enslavement of African Americans , their legal abolition and their continued enslavement in these post- emancipation eras.It should be stressed that the enslavement of African Americans , legal emancipation, and the continued impacts of enslavement in its different names and structures is not just an African American experience.African American enslavement was and remains a tragic societal experience which negatively impacts every American no matter our ancestral origin when it comes to our mental health, interpersonal relationships, our electoral and appointment politics, and the health of our families,communities, and economies.
So as we move forward with The 2021 Juneteenth National Independence Day Act let us not just assume it is for Black folks only though we all get the day off with pay irrespective of our ancestries and our care or awareness about the significance of the day.
Let us, we the people, insist to the Biden-Harris administration as a means of accountability , that we go beyond mere resume building political posturing since they took the keys and opened a too long closed door we all need to step in as a nation and do the necessary to wake us all from the slumber of induced ignorance of this filthy little secret -the enslavement of African Americans as a crime against humanity and its post- legal emancipation continuation which impacts all of us in need of public exposure and resolution authentically.No more symbolic resume building crumbs and celebrations which lead us down paths to nowhere except filled bellies and perchance hangovers once a holiday is over only to discover when sober again we are all still dehumanized by our systemic induced ignorance and denial of a grave centuries long racialized injustice now in need of total exposure and genuine reckoning for now we can and thus we must.