[yt_dropcap type="square" font="" size="14″ color="#000″ background="#fff" ] S [/yt_dropcap]hock! Disbelief! Total surprise! Those media (and politicians) who have in the preceding election campaign totally uncritically, but systematically supported Hillary Clinton, try by using such words to convince the public opinion (and themselves most probably) that the election of Donald Trump as the next American President is a total surprise (a mistake, almost). But – this is not how things really are. This is, simply, not true.
On one hand Trump seems to be a surprise to those who conducted an almost unprecedented media campaign for the former Secretary of State and for those too who allowed to be convinced (if not deceived) by this campaign, but on the other hand Trump's victory is no surprise at all for those who tried, free of all prejudices, to analyze all elements of the election campaign and its foreseeable result. Of course one could argue about the fact that it is tragic for today's America and its political scene, dominated by Republicans and Democrats who successfully prevent any "third candidate" to come even close to the presidential race, that in these elections we witnessed the confrontation between an excentric millionare, a somewhat dubious businessman and a figure from the reality shows and a woman directly responsible for destabilizing the whole Middle East and for the deaths of hundreds of thousands of people. But, there is not one single word about this from those who are "shocked" and "surprised".
The campaign started with the firm conviction that the winner will be Hillary Clinton, former First lady, former senator from New York and former Secretary of State. Her victory was, so to say, programmed and she was treated as a favorite in everything and in every moment. This went so far (and we know it thanks to Wikileaks) that the leadership of the Democratic party torpedoed, during the primaries, the campaign of Bernie Sanders who portrayed himself as a socialist and announced a political revolution, thus becoming the most dangerous rival of Clinton. Although not young himself, Sanders and his ideas attracted young voters (some surveys conducted after the election show that in some key states, where Hilary Clinton failed, Sanders would have been victorious over Trump). But, the nomination had to go to Hillary, a favorite of financial circles who financed her campaign either directly, or in advance, paying her enormous fees for lectures in which she said things that she would never repeat in the campaign and before those whose votes she wanted to win. But, besides being a favorite of financial circles, she was a favorite of those political circles too who wanted the continuation of the policy of a "transformed" Barack Obama, a President welcomed with great hopes, who during his first term of Office took a starting position, marked by his speeches in Cairo and Prague, only to become the true successor of George W. Bush, bombing even more countries than he did and inaugurating again, after a short intermezzo, interventionism plus confrontation with Russia as undisputed cornerstones of Washington's foreign policy.
And so Sanders was eliminated and the nomination went to Hillary Clinton, a women whose intelligence and political experience could not be denied, but who was described by the founder of Wikileaks, Julian Assange, as a person who was eaten alive by her own ambition. On the other side there was Donald Trump, climbing towards the nomination for a presidential candidate, financing in the first stage almost entirely the campaign out of his own pocket. His success was not the result of the policy of the party's leadership, but mostly of the votes of those who were attracted by his very often extremely rude populism, on the verge of open racism (these characteristics will gradually almost disappear during Trump's campaign that was to follow). And he got the nomination on a very stormy Republican party's convention, during which some delegates in protest even left.
And the arena was ready for the confrontation between a political amateur, "racist, sexist and vulgar person" with an experienced politician (although he would say that her experience was a bad one). In this moment the political-media machinery started to work "full speed". About Trump nothing good could have been said or written, despite the fact that in his first foreign policy speeches, as a presidential candidate, some new and encouraging tones were registered, while at the same time it was not possible (or allowed), at least in the mainstream media, to either say or write anything negative about Hillary Clinton, despite the never brought to end scandal with her using an unprotected server for sending messages as Secretary of State and despite the fact that she obviously lied saying she did not erase any of the messages and that not a single one dealt with matters of national security. The curtain was up for a battle between the "evil" Trump and the "good" Hillary. In reality the curtain was up for a mud-wrestling between two candidates who were not selective at all choosing the instruments to destroy each other. And the propaganda machine continued to work full speed. After each TV confrontation public opinion surveys were published showing Hillary was "convincingly better" in comparison with her opponent (there was, as far as we know, only one exception). After that voters opinion surveys were published, all of them giving Hillary great chances to win and Trump almost none.
Thus the stage was set for the final act – the ritual execution of the candidate who refused to accept that everything was over, until he himself comes to the conclusion that it is over – despite his sometimes openly racist statements and their public echo (mainly abroad) and despite his sexual scandals (real or fabricated, most probably both). But, and this is obvious now, Trump was not acting without knowing what he was doing. Repeatedly invoking the silent majority, he played on the card of the Americans (and there are not only a few of them) abandoned by the society and those who feared they could experience the same destiny. It might be a paradox, but it is true: in the eyes of these people the blonde billionar appeared as some sort of a Robin Hood. In him they saw their last straw. He promised to bring back the factories that fled to "cheap countries", he announced big projects for modernizing the infrastructure, he spoke about opening new working possibilities and "making America great again". Former Secretary of State could not respond to this with her cheap slogan about America being great "because it is good" (most probably her staunchest supporters were afraid that someone could ask people from Libya or Syria what they think about both America and her being good). Above all she made both a strategic and tactical mistake: she did not want to deal with Trump as an unworthy opponent; instead of him she choose as her opponent the Russian President, Vladimir Putin, degrading Trump to his mere puppet. Consequently her speeches were more and more anti-Russian intoned and cold war colored, so that Trump with his announcement of talks and deals with Russia (especially in the fight against global terrorism) started to sound moderate and common sense driven (to those who wanted to hear and understand, naturally).
The day of the decision came. And it was, as it was. And we have today President-elect Donald Trump, elected with a convincing majority (of electoral votes, popular votes are not decisive, due to the specific American system of electing the President).His first speech after Hillary Clinton conceded in a phone call to him was well calibrated, low key, but not without substance, it was the address of a statesman. The pledge that he will ban all Muslims from entering the USA disappeared from his web page. And while he is preparing to take over in direct talks with the current President who was obviously forced to join the anti-Trump hysteria, proclaiming him totally unfit for the highest position in the state, some media who all of a sudden see clear, or the Russian media, who never openly sided with Trump, but never demonized him either, have fun exposing politicians form the West with their statement before the US elections and after. Just one example, the British foreign minister, Boris Johnson. Before the elections he boasted how he avoids certain streets in New York, out of fear he might bump into Donald Trump. And after the elections he is "looking forward to work with President Trump's administration".
It seems realistic to expect that Trump will disappoint both the European extreme rightists (who are overwhelmed by his victory), as well as liberals (not necessarily of left orientation) who are despairing and exchanging messages of condolences. Trump is without any doubt a conservative, but he comes not out of the same nest as the European neo-fascists who are more and more aggressive with every day passing; he played without any scruples the lowest instincts of the voters to get as many votes as possible, but his domestic policy will most probably be similar to those of Nixon and Reagan. These were, one must admit, not the best times for liberals, but neither were they put before committees for investigating anti-American activities, nor were they forbidden to work. In the field of foreign policy Trump will enter the path of calming down the relations with Russia (that are almost on the boiling point), which is still his "magnum crimen" in the eyes of some European politicians, prisoners of the past; he will enter the path of strengthening (but with Russia and not against it) the fight against global terrorism. Otherwise he will orient America towards itself, putting it in a semi-isolation and giving the US an active role on the international scene only when American interests are in question (and not necessarily interests of the Wall Street). To many he might appear as dangerous, simply because he is an unknown. Potentially he is really dangerous if he insists on denying the global warming and transforms this into American policy. But it seems to us prematurely and simply not serious to judge him today completely negative only because he avoided (in accordance with the law) to pay for years the federal tax and because of his sexual escapades (does anybody still remembers Bill Clinton, the Oval Office and Monica Levinsky?). Equally not serious is to state that his election victory is "a surprise" and "totally unexpected". This author published in July this year an article under the title "President Trump?", stating as follows: "The rich businessman whose biggest advantage is that he owes nothing to anybody, because he is until now more or less financing his campaign out of his pocket, presented a mixture of populism, demagogic approach, sounding phrases and pure politics." Further: "Repeating constantly that he will bring back the sense of security to every American, he openly pledged his support to homosexual community, promising to protect it from any kind of violence (and thanked – as a Republican – the audience for applauding him after this). And he made sure that among his supporters there were representatives of other races (such as 'Koreans for Trump')." And finally: "Trump's first big political speech shows that the battle for the white House will be waged between two at least equal rivals; Trump will without any doubt repeat the slogan used in his speech on the Convention: She says: 'Everything will stay as it is.' And I say: 'Nothing will remain as it is.' And with some sarcasm, but not without effect: 'She is asking her supporters to say that they are with her. And I am telling you and the whole of America: I am with you, I will be your voice, I will be your champion.'" Published in July 2016.
In the meantime the "champion" became President-elect. He will take over in mid-January next year. Until then the horror of those who played (for their own interest, but wrongly) on the card of Hillary Clinton, as well as the horror of those who without any real basis believed the she is the Godgiven President f the US, will calm down. Donald Trump, the man who described himself with the words: "I know the system best. So I am the one who can fix it" – 45th President of the USA. So, why not?
USA at odds with Europe and not only with Europe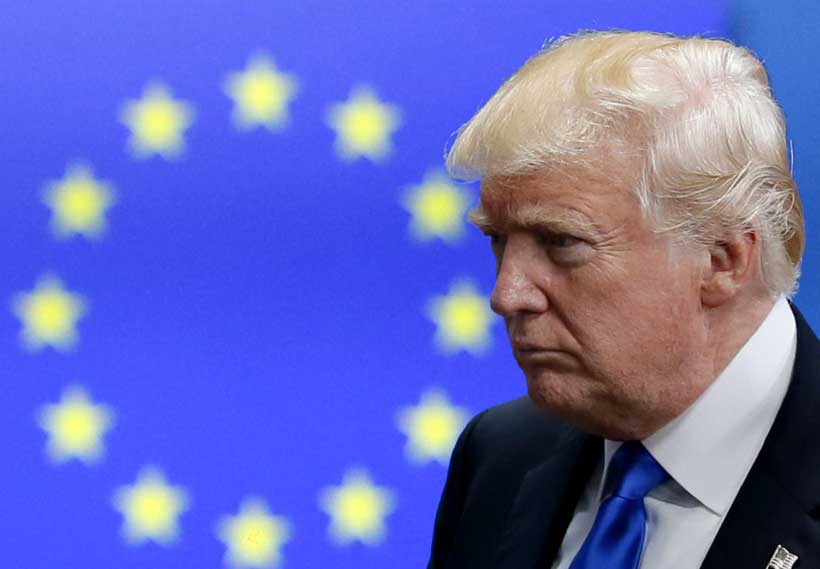 The recent statement made by US Secretary of State Mike Pompeo to the effect that his country has failed to prevent the implementation of the Nord Stream – 2 gas pipeline project provides glaring proof of the ultimatum-type methods used by President Donald Trump's administration to thwart unwelcome projects, deals or agreements and simultaneously impose their own products, goods and services on partners – from more expensive liquefied natural gas (LNG) to passenger and military aircraf,t and weapons systems. However, such efforts rarely hit success, exacerbating US relations even with its closest allies in Europe and NATO.
Addressing the Senate's Foreign Relations Committee on April 10th, Mike Pompeo said Washington had done everything it could to talk European partners out of building Nord Stream 2 but these efforts suffered a fiasco. According to the head of the State Department, Berlin is set on pursuing the project and all attempts to dissuade the Europeans from building the gas pipeline have yielded no results. "It looks like Germany aims to continue the construction of the pipeline. We are working to find a way to supply some of the gas through Ukraine," – Pompeo said: "We did our utmost to persuade the Europeans, and first of all Germany, not to build the Nord Stream 2 but to no avail."
Earlier, the US Secretary of State pointed out that the United States "must continue to exert pressure in order to scrap Nord Stream 2."
While Washington's attempts to use political pressure to promote its own energy projects intensify differences between the United States and the European Union, and specifically Germany, similar efforts in the area of defense and military technology jeopardize the integrity and unity of the North Atlantic alliance. US Vice President Mike Pence has de facto presented an ultimatum to Turkey, one of the closest American allies in the Middle East. He warned Ankara against purchasing Russian S-400 anti-aircraft missile systems, calling on the Turkish leadership to choose between partnership with NATO and the deal. Acting Secretary of Defense Patrick Shanahan has made it clear that his country will do everything in its power to persuade Turkey to buy the American Patriot system instead of the Russian S-400 anti-aircraft missiles.
However, the United States could face a fiasco here. The first ultimatum declared by Turkey for the cancellation of the decision on the purchase of Russian anti-aircraft missiles ran out on February 15th . By February 15th US officials had sent a request to their Turkish partners in NATO to provide a clear answer to the American ultimatum which ran as follows: if Ankara does not terminate a contract with Russia on the purchase of S-400 systems, Washington will recall its offer on the sale of 3.5 billion dollars worth Patriot anti-aicraft missiles. In addition, the United States announced that a deal on the purchase by Turkey of Lockheed Martin F-35 fighters was under threat and that Turkey could face sanctions.
Nevertheless, the Turkish leadership chose to stick to its own position on this matter. The next day after the end of the American ultimatum, Turkish President Recep Tayyip Erdogan said that his country would not give up on its intention to buy S-400 anti-aircraft missile systems from Russia: "We struck a deal with Russia on the S-400, so there can be no turning back. That's all". According to the Turkish leader, Turkey will be ready to purchase Patriot systems provided such a deal meets Turkey's interests. However, he added that some issues have yet to be settled with Washington. "The US administration favors early deliveries, but says nothing about joint production or a loan. We continue to work proceeding from the promise of supplying the S-400 in July," – Recep Tayyip Erdogan said.
On April 10, Turkish Foreign Minister Mevlüt Çavuşoğlu stated that Ankara could acquire the second batch of Russian S-400 anti-aircraft missile systems if the United States refused to sell its Patriot anti-missile systems to Ankara. He also said Turkey will search for an alternative to American F-35 fighters if the United States does not resume their deliveries to Turkey.
Russia and Turkey signed an agreement on the supply of four S-400 divisions to the total value of $ 2.5 billion in December 2017. Under the deal, Turkey will be supplied with technology that will enable it to develop its own anti-missile systems. Initially, the supplies were scheduled for July this year, but Turkish President Recep Tayyip Erdogan gave it to understand that the systems could be delivered earlier.
Addressing a press conference following the Russian-Turkish high-level talks held on April 8 in the Kremlin, the Turkish president spoke at length on his vision of the US attempts to thwart the implementation of agreements with Russia: "We have already laid the road map for S-400, have made all the necessary steps in this direction, it is over. And after that, someone comes forward with suggestions and recommendations: reject this, turn down that, ignoring our opinion? If we have already agreed, signed a contract, naturally, we will continue to pursue it. This is our sovereign right. This is our decision. No one can demand that we change our mind. "
"For Turkey, it is vital to buy S-400 missiles from Russia," – the Turkish Aydinlik Gazetesi newspaper states. "S-400 guarantees a reliable shield not only in the face of pressure coming from NATO and the Atlantic, but it also meets a specific need," since "S-300/400 missiles produced by the Russian Almaz-Antey Defense Technology Company are the best missile systems in the world", – the newspaper says.
Civil aircraft building is yet another area of mounting confrontation between the United States and its closest allies, including France. A few days ago, French Minister of Economics and Finance Bruno Le Maire found it necessary to personally comment on Washington's increasingly aggressive attempts to "push" American "Boeings" onto the world markets by ousting the French Airbuses. "The European Union and the United States cannot afford a conflict in aeronautics and must come to a settlement agreement following Washington's threats to impose tax on Airbus," – he said at a news conference at the French Ministry of Economics.
This statement came in response to earlier reports by US trade representatives that Washington is considering slapping new custom duties on imports from the European Union, which, in particular, may touch on civilian helicopters and airplanes. According to The Wall Street Journal, the total value of the goods to which the new duties may extend will be 11 billion dollars.
A new turn in the "trade war" between the United States and Europe could quickly destabilize the relations on both sides of the Atlantic and affect the general situation in the global financial and trade markets – even compared to the long-standing trade and economic confrontation between Washington and Beijing.
The US trade representatives have already warned that they will impose additional taxes on commodities imported into the United States from Europe if the European Union continues to subsidize Airbus, one of the world's largest aviation corporations, and a Boeing competitor. The list of goods that will fall under the restrictions include aviation products, Airbus aircraft, as well as some products that are not directly related to aviation, including kitchen knives and bicycles.
In 2018, the United States introduced a number of duties on products from Europe, including steel and aluminum supplies.
It is no accident that it is now that Washington is tightening pressure on Europe in the area of aircraft manufacturing and is threatening Europeans with multibillion-dollar sanctions, despite the fact that the conflict over EU subsidies to its own aircraft manufacturers began as far back as in 2004. The current aggravation of relations between the United States and the European Union is the result of serious difficulties that the American company Boeing faced after a series of crashes of the Boeing 737 MAX 8. A number of air companies and some countries, including the United States, has introduced a ban on the use of this model and has forbidden it to fly over their air space.
Given the situation, the Donald Trump administration has opted to assume the lead in a number of areas which are key to the US trade and economic interests – energy, military supplies and civil aircraft manufacturing. The US administration counts on traditionally aggressive lobbying – which, under the 45th president, has clearly hit a new level – with the simultaneous use of political rhetoric in terms of spinning Euro-Atlantic solidarity and the "Russian" and "Chinese" threats.
Nevertheless, the attempts to use ultimatum to exert pressure in several areas at once may well result in a closer consolidation of Europeans as they unite to defend their own interests, in a further strengthening the economic ties between Russia and China, as well as in a more pronounced and independent policy by Turkey – and not only in defense and military technology. These recent moves on the part of the United States are tying the knot of conflict throughout an increasingly wider spectrum of geopolitical space. And for now, it is not clear where all this could lead to.
First published in our partner International Affairs
Highlights from the Mueller Report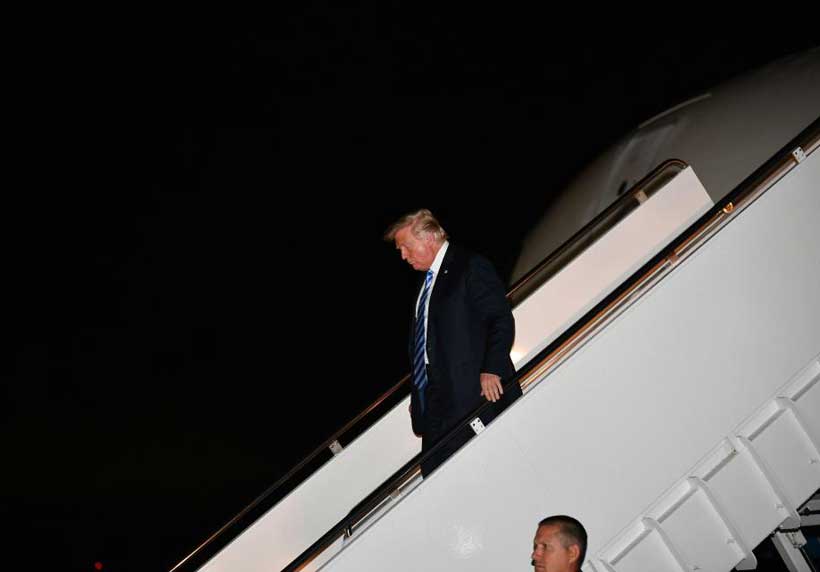 Following are the passages that I consider to be the chief and most important allegations that are in the opening 11% (that's up through page 49 of the of the 448-page document) of the "Report On The Investigation Into Russian Interference In The 2016 Presidential Election". That's Robert Mueller's March 2019 report, which had been commissioned by the U.S. Congress to find grounds to charge U.S. President Donald Trump with being an agent of the Russian Government and to replace him with Vice President Mike Pence for that reason.
Report On The Investigation Into Russian Interference In The 2016 Presidential Election
The Internet Research Agency (IRA) carried out the earliest Russian interference operations identified by the investigation — a social media campaign designed to provoke and amplify political and social discord in the United States. The IRA was based in St. Petersburg, Russia, and received funding from Russian oligarch Yevgeniy Prigozhin and companies he controlled. Prighozhin is widely reported to have ties to Russian President Vladimir Putin. …
The IRA later used social media accounts and interest groups to sow discord in the U.S. political system through what it termed "information warfare." The campaign evolved from a generalized program designed in 2014 and 2015 to undermine the U.S. electoral system, to a targeted operation that by early 2016 favored candidate Trump and disparaged candidate Clinton.
The IRA' s operation also included the purchase of political advertisements on social media in the names of U.S. persons and entities, as well as the staging of political rallies inside the United States. To organize those rallies, IRA employees posed as U.S. grassroots entities and persons and made contact with Trump supporters and Trump Campaign officials in the United States. The investigation did not identify evidence that any U.S. persons conspired or coordinated with the IRA. …
At the same time that the IRA operation began to focus on supporting candidate Trump in early 2016, the Russian government employed a second form of interference: cyber intrusions (hacking) and releases of hacked materials damaging to the Clinton Campaign. The Russian intelligence service known as the Main Intelligence Directorate of the General Staff of the Russian Army (GRU) carried out these operations.
In March 2016, the GRU began hacking the email accounts of Clinton Campaign volunteers and employees, including campaign chairman John Podesta. In April 2016, the GRU hacked into the computer networks of the Democratic Congressional Campaign Committee (DCCC) and the Democratic National Committee (DNC). The GRU stole hundreds of thousands of documents from the compromised email accounts and networks. Around the time that the DNC announced in mid-June 2016 the Russian government's role in hacking its network, the GRU began disseminating stolen materials through the fictitious online personas "DCLeaks" and "Guccifer 2.0." The GRU later released additional materials through the organization WikiLeaks. …
While the investigation identified numerous links between individuals with ties to the Russian government and individuals associated with the Trump Campaign, the evidence was not sufficient to support criminal charges. Among other things, the evidence was not sufficient to charge any Campaign official as an unregistered agent of the Russian government or other Russian principal. And our evidence about the June 9, 2016 meeting and WikiLeaks's releases of hacked materials was not sufficient to charge a criminal campaign-finance violation. Further, the evidence was not sufficient to charge that any member of the Trump Campaign conspired with representatives of the Russian government to interfere in the 2016 election. …
The Office investigated several other events that have been publicly reported to involve potential Russia-related contacts. For example, the investigation established that interactions between Russian Ambassador Kislyak and Trump Campaign officials both at the candidate's April 2016 foreign policy speech in Washington, D.C., and during the week of the Republican National Convention were brief, public, and non-substantive. And the investigation did not establish that one Campaign official's efforts to dilute a portion of the Republican Party platform on providing assistance to Ukraine were undertaken at the behest of candidate Trump or Russia. The investigation also did not establish that a meeting between Kislyak and Sessions in September 2016 at Sessions's Senate office included any more than a passing mention of the presidential campaign. …
Throughout 2016, IRA accounts published an increasing number of materials supporting the Trump Campaign and opposing the Clinton Campaign. For example, on May 31, 2016, the operational account "Matt Skiber" began to privately message dozens of pro-Trump Facebook groups asking them to help plan a "pro-Trump rally near Trump Tower."55
To reach larger U.S. audiences, the IRA purchased advertisements from Facebook that promoted the IRA groups on the newsfeeds of U.S. audience members. According to Facebook, the IRA purchased over 3,500 advertisements, and the expenditures totaled approximately $100,000.56
During the U.S. presidential campaign, many IRA-purchased advertisements explicitly supported or opposed a presidential candidate or promoted U.S. rallies organized by the IRA (discussed below). As early as March 2016, the IRA purchased advertisements that overtly opposed the Clinton Campaign. For example, on March 18, 2016, the IRA purchased an advertisement depicting candidate Clinton and a caption that read in part, "If one day God lets this liar enter the White House as a president – that day would be a real national tragedy."57
Similarly, on April 6, 2016, the IRA purchased advertisements for its account "Black Matters" calling for a "flashmob" of U.S. persons to "take a photo with #HillaryClintonForPrison2016 or #nohillary2016."58 IRA-purchased advertisements featuring Clinton were, with very few exceptions, negative.59
IRA-purchased advertisements referencing candidate Trump largely supported his campaign. The first known IRA advertisement explicitly endorsing the Trump Campaign was purchased on April 19, 2016. The IRA bought an advertisement for its Instagram account "Tea Party News" asking U.S. persons to help them "make a patriotic team of young Trump supporters" by uploading photos with the hashtag "#KIDS4TRUMP."60 In subsequent months, the IRA purchased dozens of advertisements supporting the Trump Campaign, predominantly through the Facebook groups "Being Patriotic," "Stop All Invaders," and "Secured Borders." …
The IRA operated individualized Twitter accounts similar to the operation of its Facebook accounts, by continuously posting original content to the accounts while also communicating with U.S. Twitter users directly (through public tweeting or Twitter's private messaging).
The IRA used many of these accounts to attempt to influence U.S. audiences on the election. Individualized accounts used to influence the U.S. presidential election included @TEN_ GOP ( described above); @jenn _ abrams ( claiming to be a Virginian Trump supporter with 70,000 followers); @Pamela_Moore13 (claiming to be a Texan Trump supporter with 70,000 followers); and @America:__Ist_ (an anti-immigration persona with 24,000 followers).67 In May 2016, the IRA created the Twitter account @march_for_trump, which promoted IRA-organized rallies in support of the Trump Campaign (described below).68 …
The IRA organized and promoted political rallies inside the United States while posing as U.S. grassroots activists. First, the IRA used one of its preexisting social media personas (Facebook groups and Twitter accounts, for example) to announce and promote the event. The IRA then sent a large number of direct messages to followers of its social media account asking them to attend the event. From those who responded with interest in attending, the IRA then sought a U.S. person to serve as the event's coordinator. In most cases, the IRA account operator would tell the U.S. person that they personally could not attend the event due to some preexisting conflict or because they were somewhere else in the United States.82 The IRA then further promoted the event by contacting U.S. media about the event and directing them to speak with the coordinator.83
After the event, the IRA posted videos and photographs of the event to the IRA's social media accounts. 84
The Office identified dozens of U.S. rallies organized by the IRA. The earliest evidence of a rally was a "confederate rally" in November 2015. 85 The IRA continued to organize rallies even after the 2016 U.S. presidential election. The attendance at rallies varied. Some rallies appear to have drawn few (if any) participants while others drew hundreds. …
From June 2016 until the end of the presidential campaign, almost all of the U.S. rallies organized by the IRA focused on the U.S. election, often promoting the Trump Campaign and opposing the Clinton Campaign. Pro-Trump rallies included three in New York; a series of pro-Trump rallies in Florida in August 2016; and a series of pro-Trump rallies in October 2016 in Pennsylvania. The Florida rallies drew the attention of the Trump Campaign, which posted about the Miami rally on candidate Trump's Facebook account (as discussed below).86 …
Starting in June 2016, the IRA contacted different U.S. persons affiliated with the Trump Campaign in an effort to coordinate pro-Trump IRA-organized rallies inside the United States. In all cases, the IRA contacted the Campaign while claiming to be U.S. political activists working on behalf of a conservative grassroots organization. The IRA's contacts included requests for signs and other materials to use at rallies, 107 as well as requests to promote the rallies and help coordinate Iogistics.108 While certain campaign volunteers agreed to provide the requested support (for example, agreeing to set aside a number of signs), the investigation has not identified evidence that any Trump Campaign official understood the requests were coming from foreign nationals. …
III. RUSSIAN HACKING AND DUMPING OPERATIONS
Beginning in March 2016, units of the Russian Federation's Main Intelligence Directorate of the General Staff (GRU) hacked the computers and email accounts of organizations, employees, and volunteers supporting the Clinton Campaign, including the email account of campaign chairman John Podesta. Starting in April 2016, the GRU hacked into the computer networks of the Democratic Congressional Campaign Committee (DCCC) and the Democratic National Committee (DNC). The GRU targeted hundreds of email accounts used by Clinton Campaign employees, advisors, and volunteers. In total, the GRU stole hundreds of thousands of documents from the compromised email accounts and networks. 109 The GRU later released stolen Clinton Campaign and DNC documents through online personas, "DCLeaks" and "Guccifer 2.0," and later through the organization WikiLeaks. The release of the documents was designed and timed to interfere with the 2016 U.S. presidential election and undermine the Clinton Campaign. …
By no later than April 12, 2016, the GRU had gained access to the DCCC computer network using the credentials stolen from a DCCC employee who had been successfully spearphished the week before. Over the ensuing weeks, the GRU traversed the network, identifying different computers connected to the DCCC network. By stealing network access credentials along the way (including those of IT administrators with unrestricted access to the system), the GRU compromised approximately 29 different computers on the DCCC network. 119
Approximately six days after first hacking into the DCCC network, on April 18, 2016, GRU officers gained access to the DNC network via a virtual private network (VPN) connection120 between the DCCC and DNC networks.121 Between April 18, 2016 and June 8, 2016, Unit 26165 compromised more than 30 computers on the DNC network, including the DNC mail server and shared file server.122
b. Implantation of Ma/ware on DCCC and DNC Networks
Unit 26165 implanted on the DCCC and DNC networks two types of customized malware, 123 known as "X-Agent" and "X-Tunnel"; Mimikatz, a credential-harvesting tool; and rar.exe, a tool used in these intrusions to compile and compress materials for exfiltration. X-Agent was a multi-function hacking tool that allowed Unit 26165 to log keystrokes, take screenshots, and gather other data about the infected computers (e.g., file directories, operating systems).124 XTunnel was a hacking tool that created an encrypted connection between the victim DCCC/DNC computers and GRU-controlled computers outside the DCCC and DNC networks that was capable of large-scale data transfers. 125 GRU officers then used X-Tunnel to exfiltrate stolen data from the victim computers. …
c. Theft of Documents from DNC and DCCC Networks
Officers from Unit 26165 stole thousands of documents from the DCCC and DNCnetworks, including significant amounts of data pertaining to the 2016 U.S. federal elections.
Stolen documents included internal strategy documents, fundraising data, opposition research, and emails from the work inboxes of DNC employees.
The GRU began stealing DCCC data shortly after it gained access to the network. On April 14, 2016 (approximately three days after the initial intrusion) GRU officers downloaded rar.exe onto the DCCC's document server. The following day, the GRU searched one compromised DCCC computer for files containing search terms that included "Hillary," "DNC," "Cruz," and "Trump."131 On April 25, 2016, the GRU collected and compressed PDF and Microsoft documents from folders on the DCCC's shared file server that pertained to the 2016 election.132 The GRU appears to have compressed and exfiltrated over 70 gigabytes of data from this file server.133
The GRU also stole documents from the DNC network shortly after gaining access. On April 22, 2016, the GRU copied files from the DNC network to GRU-controlled computers. Stolen documents included the DNC' s opposition research into candidate Trump.134 Between approximately May 25, 2016 and June 1, 2016, GRU officers accessed the DNC's mail server from a GRU-controlled computer leased inside the United States.135 During these connections, Unit 26165 officers appear to have stolen thousands of emails and attachments, which were later released by WikiLeaks in July 2016.136
B. Dissemination of the Hacked Materials
The GRU began planning the releases at least as early as April 19, 2016, when Unit 26165 registered the domain dcleaks.com through a service that anonymized the registrant.137 Unit 26165 paid for the registration using a pool of bitcoin that it had mined. 138 The dcleaks.com landing page pointed to different tranches of stolen documents, arranged by victim or subject matter. Other dcleaks.com pages contained indexes of the stolen emails that were being released (bearing the sender, recipient, and date of the email). To control access and the timing of releases, pages were sometimes password-protected for a period of time and later made unrestricted to the public.
Starting in June 2016, the GRU posted stolen documents onto the website dcleaks.com, including documents stolen from a number of individuals associated with the Clinton Campaign.
These documents appeared to have originated from personal email accounts (in particular, Google and Microsoft accounts), rather than the DNC and DCCC computer networks. DCLeaks victims included an advisor to the Clinton Campaign, a former DNC employee and Clinton Campaign employee, and four other campaign volunteers. 139 The GRU released through dcleaks.com thousands of documents, including personal identifying and financial information, internal correspondence related to the Clinton Campaign and prior political jobs, and fundraising files and information.140 …
2. Guccifer 2.0
On June 14, 2016, the DNC and its cyber-response team announced the breach of the DNC network and suspected theft of DNC documents. In the statements, the cyber-response team alleged that Russian state-sponsored actors (which they referred to as "Fancy Bear") were responsible for the breach. 145 Apparently in response to that announcement, on June 15, 2016, GRU officers using the persona Guccifer 2.0 created a WordPress blog. In the hours leading up to the launch of that WordPress blog, GRU officers logged into a Moscow-based server used and managed by Unit 74455 and searched for a number of specific words and phrases in English, including "some hundred sheets," "illuminati," and "worldwide known." Approximately two hours after the last of those searches, Guccifer 2.0 published its first post, attributing the DNC server hack to a lone Romanian hacker and using several of the unique English words and phrases that the GRU officers had searched for that day. 146 …
3. Use of WikiLeaks
In order to expand its interference in the 20 I 6 U.S. presidential election, the GRU units transferred many of the documents they stole from the DNC and the chairman of the Clinton Campaign to WikiLeaks. GRU officers used both the DCLeaks and Guccifer 2.0 personas to
communicate with WikiLeaks through Twitter private messaging and through encrypted channels, including possibly through WikiLeaks's private communication system. …
c. The GRU's Transfer of Stolen Materials to WikiLeaks
Both the GRU and WikiLeaks sought to hide their communications, which has limited the Office's ability to collect all of the communications between them. Thus, although it is clear that the stolen DNC and Podesta documents were transferred from the GRU to WikiLeaks, [REDACTED] …
An analysis of the metadata collected from the WikiLeaks site revealed that the stolen Podesta emails show a creation date of September 19, 2016.171 Based on information about Assange's computer and its possible operating system, this date may be when the GRU staged the stolen Podesta emails for transfer to WikiLeaks (as the GRU had previously done in July 2016 for the DNC emails). 172 The WikiLeaks site also released PDFs and other documents taken from Podesta that were attachments to emails in his account; these documents had a creation date of October 2, 2016, which appears to be the date the attachments were separately staged by WikiLeaks on its site. 173
Beginning on September 20, 2016, WikiLeaks and DCLeaks resumed communications in a brief exchange. On September 22, 2016, a DCLeaks email account dcleaksproject@gmail.com sent an email to a WikiLeaks account with the subject "Submission" and the message "Hi from DCLeaks." The email contained a PGP-encrypted with the filename "wiki_mail.txt.gpg." 174 …
d. WikiLeaks Statements Dissembling About the Source of Stolen Materials
As reports attributing the DNC and DCCC hacks to the Russian government emerged, WikiLeaks and Assange made several public statements apparently designed to obscure the source of the materials that WikiLeaks was releasing. The file-transfer evidence described above and other information uncovered during the investigation discredit WikiLeaks's claims about the source of material that it posted.
Beginning in the summer of 2016, Assange and WikiLeaks made a number of statements about Seth Rich, a former DNC staff member who was killed in July 2016. The statements about Rich implied falsely that he had been the source of the stolen DNC emails. On August 9, 2016, the @WikiLeaks Twitter account posted: "ANNOUNCE: WikiLeaks has decided to issue a US$20k reward for information leading to conviction for the murder ofDNC staffer Seth Rich." 180
Likewise, on August 25, 2016, Assange was asked in an interview, "Why are you so interested in Seth Rich's killer?" and responded, "We're very interested in anything that might be a threat to alleged Wikileaks sources." The interviewer responded to Assange's statement by commenting, "I know you don't want to reveal your source, but it certainly sounds like you're suggesting a man who leaked information to WikiLeaks was then murdered." Assange replied, "If there's someone who's potentially connected to our publication, and that person has been murdered in suspicious circumstances, it doesn't necessarily mean that the two are connected. But it is a very serious matter … that type of allegation is very serious, as it's taken very seriously by us."181
After the U.S. intelligence community publicly announced its assessment that Russia was behind the hacking operation, Assange continued to deny that the Clinton materials released by WikiLeaks had come from Russian hacking. According to media reports, Assange told a U.S. congressman that the DNC hack was an "inside job," and purported to have "physical proof" that Russians did not give materials to Assange. 182
Those are highlights from the opening 11% of the report, which is up through page 49 in the 448-page document. These are a prosecutor's allegations; they are not necessarily true. Robert Mueller has a lengthy history of publicly alleging things that subsequently have come to be widely recognized to have been false. Furthermore, there are very serious reasons to doubt some of the most basic aspects of the Mueller report's accounts of how information came to Wikileaks from Hillary Clinton's and her campaign's computers. Mueller even has been condemned by the FISA court for having violated the law and deceived that court. But these are his main allegations in Mueller's 'Russiagate' report.
Trump's coming trade war "deal" is a dud
In typically bullish style, Donald Trump has told the world he expects a resolution to his trade war with China within four weeks. The U.S. President claims the deal "has a very good chance of happening," and, when it does, it will be "the Grand Daddy of them all." But key concerns linger: China has made several concessions to the U.S. over the endless rounds of talks, but there is little sign of Beijing reining in its support for industries such as steel and aluminium – one of the key reasons for the stand-off in the first place. If the Chinese delegation refuses to give way, and to stop dumping cheap products on global markets, even Trump's staunchest supporters might wonder whether the whole dispute has been worth it.
While the trade war cost the U.S. economy an estimated $7.8 billion in lost GDP last year, the toll has been far greater on China, whose economic growth among other reasons was drastically hit by the steep American tariff walls. Growth has already slowed to its lowest level since 1990, and industrial production has hit a 10-year nadir. Despite Beijing's best efforts, latest employment figures show a spike in the number of people out of work, pressuring Xi's government to arrest the slide.
The IMF did at least provide some good news, revising up its 2019 growth forecast for the Chinese economy. However it also warned that, if the trade war escalates and both sides impose 25% tariffs on all each other's goods, China's losses will be bigger. U.S. GDP would fall by up to 0.6% in such a scenario, while China's could plunge by more than double that figure. Around 1% of the U.S. workforce in sectors such as agriculture and transportation could lose their jobs – a major blow to those rural communities Trump has pledged to revive. In China's manufacturing sectors, around 5% of people could find themselves suddenly out of work.
Signs of progress
This stark reality explains the raft of climbdowns brokered by Xi's negotiators, which have gone some way to repairing the damage in some of the worst-hit U.S. sectors. China has proposed buying an extra $30 billion worth of U.S. agricultural products a year, including soybeans, as a concession to U.S. farmers facing soaring stockpiles. On top of that, Beijing has cut tariffs on U.S. cars, news which will have been welcomed by the beleaguered American automobile industry.
But what about China's trade policies, which have long been central to the U.S. grievance, particularly unfair industrial subsidies? On that it's hard to see what China has really offered. Xi's team has made a general commitment to stop subsidizing domestic industries and drowning global markets, but it's been making these promises for the last 10 years without much action on it, so analysts would be forgiven for being cynical. Observers describe the latest pledges as light on detail, particularly as China offers little information about how it would go about implementing subsidy cuts.
All the indications suggest that China will continue pumping out aluminium and steel, two of America's – and the EU's – keenest focus areas. Even after Trump slapped huge tariffs on the two metals last year, Chinese manufacturers continued to ramp up production. For example, in the first two months of 2019 unwrought aluminium and aluminium product exports reached multi-year highs as producers responded to slack domestic demand by dumping their product overseas.
The effect this will have on the international market will continue to be serious, particularly in the aluminium sector already decimated by years of Chinese over-production. The resultant price slump has effectively wiped out entire industries in countries such as the U.K. and the Netherlands. Worse, the tide shows little sign of turning, with aluminium prices on the London Metal Exchange hovering near multi-year lows. With experts suggesting that around 40% of the world's smelters are now losing money, the ripple effect from China's subsidies extends far beyond the U.S deep into Europe's industrial heartland.
Long-term interest
Of course, this doesn't mean Trump will necessarily force China to stop dumping in the global, or even national, interest. Considering his desire for simple, easy-to-sell results, he will likely accept a deal if China simply agrees to buy more U.S. goods. In that case, he would likely skirt round the fundamental issues about market distortion – a serious risk that is becoming ever more acute as Trump's image as a cunning dealmaker is showing cracks in the wake of the failed nuclear summit with North Korea, increasing his desperation to prove himself.
As most recent reports suggest, Washington's will to hold out for the sake of a "great" trade deal is indeed weakening. Although the thorniest issue, insider sources say U.S. negotiators are backpedalling on the demand that China cut subsidies in a move to push a trade agreement in the next month. This is in line with former White House advisor Gary Cohn's claim that Trump is mostly interested in closing a deal to boost stock markets and give himself the ideal fillip for his re-election campaign.
Yet, for the long-term health of the global community, Trump must press China on this issue. A quick-fix deal will doubtless cheer the global economy subjected to serious collateral damage from the trans-Pacific spat. But it risks stoking further conflict in the future, and ultimately a renewal of the stand-off. China may have been hurting to secure an agreement, but now it may about to be handed one with terms more beneficial than Beijing had imagined from the outset.
Rather than giving in with the end in sight, Trump needs to go all out for total victory, one that justifies the turmoil his trade war has caused. If he doesn't, his deal may only be a ceasefire.