[yt_dropcap type="square" font="" size="14″ color="#000″ background="#fff" ] S [/yt_dropcap]hock! Disbelief! Total surprise! Those media (and politicians) who have in the preceding election campaign totally uncritically, but systematically supported Hillary Clinton, try by using such words to convince the public opinion (and themselves most probably) that the election of Donald Trump as the next American President is a total surprise (a mistake, almost). But – this is not how things really are. This is, simply, not true.
On one hand Trump seems to be a surprise to those who conducted an almost unprecedented media campaign for the former Secretary of State and for those too who allowed to be convinced (if not deceived) by this campaign, but on the other hand Trump's victory is no surprise at all for those who tried, free of all prejudices, to analyze all elements of the election campaign and its foreseeable result. Of course one could argue about the fact that it is tragic for today's America and its political scene, dominated by Republicans and Democrats who successfully prevent any "third candidate" to come even close to the presidential race, that in these elections we witnessed the confrontation between an excentric millionare, a somewhat dubious businessman and a figure from the reality shows and a woman directly responsible for destabilizing the whole Middle East and for the deaths of hundreds of thousands of people. But, there is not one single word about this from those who are "shocked" and "surprised".
The campaign started with the firm conviction that the winner will be Hillary Clinton, former First lady, former senator from New York and former Secretary of State. Her victory was, so to say, programmed and she was treated as a favorite in everything and in every moment. This went so far (and we know it thanks to Wikileaks) that the leadership of the Democratic party torpedoed, during the primaries, the campaign of Bernie Sanders who portrayed himself as a socialist and announced a political revolution, thus becoming the most dangerous rival of Clinton. Although not young himself, Sanders and his ideas attracted young voters (some surveys conducted after the election show that in some key states, where Hilary Clinton failed, Sanders would have been victorious over Trump). But, the nomination had to go to Hillary, a favorite of financial circles who financed her campaign either directly, or in advance, paying her enormous fees for lectures in which she said things that she would never repeat in the campaign and before those whose votes she wanted to win. But, besides being a favorite of financial circles, she was a favorite of those political circles too who wanted the continuation of the policy of a "transformed" Barack Obama, a President welcomed with great hopes, who during his first term of Office took a starting position, marked by his speeches in Cairo and Prague, only to become the true successor of George W. Bush, bombing even more countries than he did and inaugurating again, after a short intermezzo, interventionism plus confrontation with Russia as undisputed cornerstones of Washington's foreign policy.
And so Sanders was eliminated and the nomination went to Hillary Clinton, a women whose intelligence and political experience could not be denied, but who was described by the founder of Wikileaks, Julian Assange, as a person who was eaten alive by her own ambition. On the other side there was Donald Trump, climbing towards the nomination for a presidential candidate, financing in the first stage almost entirely the campaign out of his own pocket. His success was not the result of the policy of the party's leadership, but mostly of the votes of those who were attracted by his very often extremely rude populism, on the verge of open racism (these characteristics will gradually almost disappear during Trump's campaign that was to follow). And he got the nomination on a very stormy Republican party's convention, during which some delegates in protest even left.
And the arena was ready for the confrontation between a political amateur, "racist, sexist and vulgar person" with an experienced politician (although he would say that her experience was a bad one). In this moment the political-media machinery started to work "full speed". About Trump nothing good could have been said or written, despite the fact that in his first foreign policy speeches, as a presidential candidate, some new and encouraging tones were registered, while at the same time it was not possible (or allowed), at least in the mainstream media, to either say or write anything negative about Hillary Clinton, despite the never brought to end scandal with her using an unprotected server for sending messages as Secretary of State and despite the fact that she obviously lied saying she did not erase any of the messages and that not a single one dealt with matters of national security. The curtain was up for a battle between the "evil" Trump and the "good" Hillary. In reality the curtain was up for a mud-wrestling between two candidates who were not selective at all choosing the instruments to destroy each other. And the propaganda machine continued to work full speed. After each TV confrontation public opinion surveys were published showing Hillary was "convincingly better" in comparison with her opponent (there was, as far as we know, only one exception). After that voters opinion surveys were published, all of them giving Hillary great chances to win and Trump almost none.
Thus the stage was set for the final act – the ritual execution of the candidate who refused to accept that everything was over, until he himself comes to the conclusion that it is over – despite his sometimes openly racist statements and their public echo (mainly abroad) and despite his sexual scandals (real or fabricated, most probably both). But, and this is obvious now, Trump was not acting without knowing what he was doing. Repeatedly invoking the silent majority, he played on the card of the Americans (and there are not only a few of them) abandoned by the society and those who feared they could experience the same destiny. It might be a paradox, but it is true: in the eyes of these people the blonde billionar appeared as some sort of a Robin Hood. In him they saw their last straw. He promised to bring back the factories that fled to "cheap countries", he announced big projects for modernizing the infrastructure, he spoke about opening new working possibilities and "making America great again". Former Secretary of State could not respond to this with her cheap slogan about America being great "because it is good" (most probably her staunchest supporters were afraid that someone could ask people from Libya or Syria what they think about both America and her being good). Above all she made both a strategic and tactical mistake: she did not want to deal with Trump as an unworthy opponent; instead of him she choose as her opponent the Russian President, Vladimir Putin, degrading Trump to his mere puppet. Consequently her speeches were more and more anti-Russian intoned and cold war colored, so that Trump with his announcement of talks and deals with Russia (especially in the fight against global terrorism) started to sound moderate and common sense driven (to those who wanted to hear and understand, naturally).
The day of the decision came. And it was, as it was. And we have today President-elect Donald Trump, elected with a convincing majority (of electoral votes, popular votes are not decisive, due to the specific American system of electing the President).His first speech after Hillary Clinton conceded in a phone call to him was well calibrated, low key, but not without substance, it was the address of a statesman. The pledge that he will ban all Muslims from entering the USA disappeared from his web page. And while he is preparing to take over in direct talks with the current President who was obviously forced to join the anti-Trump hysteria, proclaiming him totally unfit for the highest position in the state, some media who all of a sudden see clear, or the Russian media, who never openly sided with Trump, but never demonized him either, have fun exposing politicians form the West with their statement before the US elections and after. Just one example, the British foreign minister, Boris Johnson. Before the elections he boasted how he avoids certain streets in New York, out of fear he might bump into Donald Trump. And after the elections he is "looking forward to work with President Trump's administration".
It seems realistic to expect that Trump will disappoint both the European extreme rightists (who are overwhelmed by his victory), as well as liberals (not necessarily of left orientation) who are despairing and exchanging messages of condolences. Trump is without any doubt a conservative, but he comes not out of the same nest as the European neo-fascists who are more and more aggressive with every day passing; he played without any scruples the lowest instincts of the voters to get as many votes as possible, but his domestic policy will most probably be similar to those of Nixon and Reagan. These were, one must admit, not the best times for liberals, but neither were they put before committees for investigating anti-American activities, nor were they forbidden to work. In the field of foreign policy Trump will enter the path of calming down the relations with Russia (that are almost on the boiling point), which is still his "magnum crimen" in the eyes of some European politicians, prisoners of the past; he will enter the path of strengthening (but with Russia and not against it) the fight against global terrorism. Otherwise he will orient America towards itself, putting it in a semi-isolation and giving the US an active role on the international scene only when American interests are in question (and not necessarily interests of the Wall Street). To many he might appear as dangerous, simply because he is an unknown. Potentially he is really dangerous if he insists on denying the global warming and transforms this into American policy. But it seems to us prematurely and simply not serious to judge him today completely negative only because he avoided (in accordance with the law) to pay for years the federal tax and because of his sexual escapades (does anybody still remembers Bill Clinton, the Oval Office and Monica Levinsky?). Equally not serious is to state that his election victory is "a surprise" and "totally unexpected". This author published in July this year an article under the title "President Trump?", stating as follows: "The rich businessman whose biggest advantage is that he owes nothing to anybody, because he is until now more or less financing his campaign out of his pocket, presented a mixture of populism, demagogic approach, sounding phrases and pure politics." Further: "Repeating constantly that he will bring back the sense of security to every American, he openly pledged his support to homosexual community, promising to protect it from any kind of violence (and thanked – as a Republican – the audience for applauding him after this). And he made sure that among his supporters there were representatives of other races (such as 'Koreans for Trump')." And finally: "Trump's first big political speech shows that the battle for the white House will be waged between two at least equal rivals; Trump will without any doubt repeat the slogan used in his speech on the Convention: She says: 'Everything will stay as it is.' And I say: 'Nothing will remain as it is.' And with some sarcasm, but not without effect: 'She is asking her supporters to say that they are with her. And I am telling you and the whole of America: I am with you, I will be your voice, I will be your champion.'" Published in July 2016.
In the meantime the "champion" became President-elect. He will take over in mid-January next year. Until then the horror of those who played (for their own interest, but wrongly) on the card of Hillary Clinton, as well as the horror of those who without any real basis believed the she is the Godgiven President f the US, will calm down. Donald Trump, the man who described himself with the words: "I know the system best. So I am the one who can fix it" – 45th President of the USA. So, why not?
Reality-Denial Among America's Democratic Party Faithful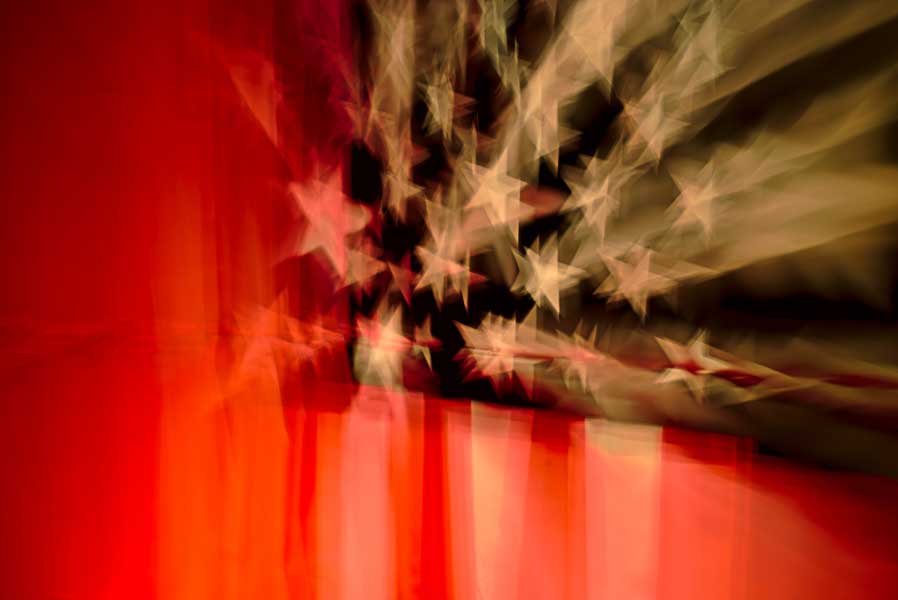 I used to be a Democrat, until the majority of Democrats in the U.S. Senate voted in 2002 for George W. Bush's 2003 catastrophic invasion of Iraq, even though everything that Bush and his Administration were alleging the invasion to be based on were mere lies, by him and his Administration. A Senator or Representative is supposed to represent the interests of the American public, not of the billionaires who control Lockheed Martin and ExxonMobil and Halliburton, etc., but those Democrats (and virtually all Republicans also) represented those billionaires, and certainly NOT the American public. Among the 29 Democratic Senators who, on that fateful day of 11 October 2002, voted to authorize Bush to invade Iraq, were the Party's 2004 Presidential nominee John Kerry, and its 2016 Presidential nominee Hillary Clinton, and its likely 2020 nominee Joe Biden. (Barack Obama wasn't yet a member of Congress in 2002.) In other words: the Senators who did, included the ones whom Democrats chose (and still are expected to choose) as their Presidential nominees. There is no apology for such treachery as those Senators (and 68% of the House, too) perpetrated by authorizing that criminal invasion, other than to say "I made a mistake," but if I could see, even at that time, that it was all mere lies, then were they, our most successful Senators (and Representatives), really such nitwits that they could not — they, who are surrounded by lobbyists and not actually by the people they are supposed to represent? They joined in with George W. Bush's lies, because they chose to be surrounded by such lobbyists, even though all of Bush's efforts to get the U.N. to endorse an invasion of Iraq turned out to be fruitless. And, then, on 17 March 2003, he, our American President, suddenly warned the U.N. weapons-inspectors to leave Iraq immediately so Bush could invade that country, which had never invaded, nor even threatened to invade, the United States. This was a clear case of international aggression, just like what Justice Robert Jackson who headed the U.S. prosecution team at the Nuremberg Tribunal after WW II charged Hitler's top henchmen for having done, and for which those men became executed. Why not Bush, now, for Iraq; why not Obama, now, for Libya; why not Obama, now, for Syria; why not Trump, now, for Syria; why not Trump, also, for Venezuela, if he also invades there? Fascists, all of them, but in today's America, the public are unconcerned about that, and respond only as political partisans, supporting Democratic Party billionaires' candidates against Republican Party billionaires' candidates, or vice-versa, and not even giving a damn about the millions of senselessly slaughtered in Iraq, Libya, Syria, and elsewhere, for which America's top responsible officials should therefore be internationally prosecuted, and perhaps hung (like at Nuremberg). So, the only reason, now, to have any loyalty to either of America's Parties is a mixture of stupidity and psychopathy. And that describes today's Democrats, just as much as it does today's Republicans.
The leading political news-site for Democratic-Party operatives and loyal followers is politicalwire.com, and their reader-comments display starkly the mentality that — on this Party's side — guides the Party's electorate. Those reader-comments display a Party that's a dream for the Democratic Party's billionaires, because the mentality they display is slavish — not physically slavish, but mentally slavish, the slavery of people who hug their prejudices, and who hate anyone (even fellow-Democrats) that challenges their prejudices (tries to help free them from their mental slavery). So: Democratic Party voters' prejudices have become locked-in, and those people refuse to allow any way out of their existing prejudices. These operatives and voters insist upon retaining their prejudices, exactly as they are. For the Democratic Party's billionaires' lobbyists, and media, and think tanks, to have their way with those people, is so easy — it's like dealing with a slave who says, "Whip me again, Mas'r." It's a pathetic political form of self-flagellation, which views the master as being rightfully superior to one's self — to one's own mental faculties — handing the whip to that 'superior' or master. Is this what American politics has now come down to? It's what has caused the Democratic Party to be as neoconservative — American imperialist — as is the Republican Party.
On August 8th, Political Wire headlined "Russian Interference Likely Did Not Affect 2016 Result", and summarized, and linked to, an extremely careful and well-planned and executed, thoroughly scientific, study, which concluded that, "I find no evidence that Russian attempts to target voters in key swing states had any effect on the election results in those states. Instead, the results were almost totally predictable based on the political and demographic characteristics of those states, especially their past voting tendencies, ideological leanings, and demographics." He found absolutely "no evidence" that it "had any effect" upon the electoral outcome. Anyone who would have clicked through there to the actual study itself would have seen that it was definitive on its subject, and that there is no reasonable basis for accepting Hillary Clinton's distorting insinuations that she had lost the election because of Russian interference. This study's author accepted unquestioningly the Mueller Report in its allegation (on its page 19) that Russia's Government "sought to influence [American] public opinion through online media and forums … as early as 2014." However, even the Mueller Report doesn't anywhere allege that Russia "tried to" or "attempted to" cause America's voters to prefer one candidate over another candidate in the election. Even an allegation like that would have been devoid of even that Report's own shabby evidentiary standard to become cited. In other words: even the Mueller Report doesn't play so fast-and-loose with truth for it to allege anything that is at all contradictory to anything in this scientific analysis and conclusion about the matter: that Hillary Cinton's defeat cannot rationally be even hypothetically blamed on 'Russian interference'. If there was such interference, no one has yet nailed it. Insinuations have replaced it. Anyone who believes such an allegation is a willing mental slave. How common are such slaves, actually?
A good indication of how common they are is the Disqus thread (the reader-comments) to that Political Wire summary of the scientific study's findings:
As was earlier noted, readers at that site are Democratic Party operatives, and extremely loyal Democratic Party voters. Overwhelmingly, those readers are sloughing off that scientific study and analysis of the data. Some do so by attacking its author, as being just "one person with one opinion," and referring (mainly) to the extremely partisan Democratic Party propaganda-organ the New Yorker, and its rabidly partisan Jane Mayer's 24 July 2018 "How Russia Helped Swing the Election for Trump", which summarizes Kathleen Hall Jamieson's book, Cyberwar: How Russian Hackers and Trolls Helped Elect a President — What We Don't, Can't, and Do Know, which book was effectively and accurately destroyed in a two-star review of it at Amazon, by a "B. Wilson," titled, appropriately, "Little if any real proof is established that the Russians swung the election. A top 10 list." Looking at the Jamieson book itself, one sees no consideration whatsoever of the data and issues which were dealt with — quantitatively, and on the basis of high quality empirical facts — in the scientific study. Instead, Jamieson's work is a non-quantitative 'analysis' that's actually loaded with, and built upon, hedged assertions, such as "We can surmise the probable although not certain impact Russian shenanigans had on the balance of messages between the two major party campaigns" — and no data, and no counts, but pure hypothesization, without clear derivation from specific instances of anything. Her book is even less trustworthy than the Mueller Report that it cites so frequently. In short: it's trash. But that's good enough to override science, in the minds of believing partisans — mental slaves: people who ignore proven truth, in order to sustain their existing prejudices.
Jane Mayer said of Jamieson's book, "In two hundred and twenty-four pages of extremely dry prose, with four appendixes of charts and graphs and fifty-four pages of footnotes, Jamieson makes a strong case that, in 2016, 'Russian masterminds' pulled off a technological and political coup. Moreover, she concludes, the American media 'inadvertently helped them achieve their goals.'" Anyone who thinks that American media were predominantly slanted for Trump instead of for Hillary is beyond all reason and evidence — but there they are at Political Wire, as readers, commenting upon a squib, which summarizes this scientific study (the first and only one on the subject).
Of course, such closed-mindedness is good for sustaining any political party, but it can destroy any democracy.
NOTE: Incidentally, while I consider that scientific study to be definitive on its topic, I strongly disagree with its author's analysis, in his 2018 book, The Great Alignment: Race, Party Transformation, and the Rise of Donald Trump, to the effect that "elites and activists" haven't shaped "the American social and cultural landscape" of our time. As a historian (which he certainly is not — he's a political scientist), I believe that, specifically (and ever since at least the time of FDR's death in 1945) the wealthiest Americans (and not merely ambiguous "elites and activists") did shape it, to become, as it now is: fascist. That's why both Parties now are fascist — one liberal fascist, and the other conservative fascist. Liberalism is not progressivism. And fascism (extreme conservatism) is the opposite of progressivism. By contrast, liberalism mixes together those two opposites. (Fascism is the modern form of feudalism, and derives from that. Progressivism is the anti-fascism.) Furthermore, by now, there exists massive empirical evidence that the U.S. Government, at least ever since 1981, is no democracy, at all, but is instead ruled only by its very wealthiest and well-connected citizens, so that, as the first of these studies phrased this matter: "The preferences of the average American appear to have only a minuscule, near-zero, statistically non-significant impact upon public policy." (A superb 6-minute video summary of that landmark study is here.) Consequently, that book is bad even within its own field of political science. The book's author, furthermore, displays there a strong prejudice favoring the Democratic Party. Fortunately, however, his scientific analysis of the 2016 election was unafflicted by that, or any other, prejudice. It was straight science. Furthermore, any ad-hominem attack (such as is common in the Political Wire reader-comments) is entirely unscientific regarding any study, including that author's. Virtually all of the reader-comments at that Political Wire article reflect mental slaves. Instead of their being grateful to the study's author for freeing them from lies which afflict them, they insult that messenger of science.
Furthermore: on 14 June 2016 (just 17 days after Trump won the Republican nomination) Dylan Matthews at Vox had headlined "One of the best election models predicts a Trump victory. Its creator doesn't believe it." Matthews opened: "One of the most respected and accurate forecasting models in political sciences says that Donald Trump will win the 2016 presidential election, and by a fairly comfortable margin at that. There's just one problem: Its creator doesn't believe his own forecast." That author, Professor Alan I. Abramowitz's, formula for predicting U.S. electoral outcomes will probably now become standard. (Trump had actually won by slightly less than Abromowitz's model predicted, and this is what Abromowitz's 8 August 2019 article was now documenting. He points out there that especially in Michigan, Wisconsin, and Pennsylvania — the three states which decided the election's outcome — Trump's victory-margin was, in fact, lower than Abromowitz's model had predicted it would be. So, when that Political Wire commenter attacked this author, as being just "one person with one opinion," he was attacking the one person who had actually predicted accurately not just the 2016 Presidential election's outcome, but the reasons why Trump was heading for victory. He was attacking the only person who had publicly figured these things out, in advance of the outcome.)
To be a mental slave is to be a believer in lies. This type of slavery was first documented anecdotally in Charles Mackay's 1841, 500+page, classic, Extraordinary Popular Delusions And The Madness Of Crowds. How is democracy possible with so many willing mental slaves voting — regardless of what the particular Party is? Is democracy impossible? Is the political situation actually hopeless? Shouldn't overcoming prejudice — anti-scientific thinking (a tendency to believeonly what one wants to believe) — be actually the chief purpose of all publicly financed education?
Author's note: first posted at strategic-culture.org
Beijing's expanding power over Washington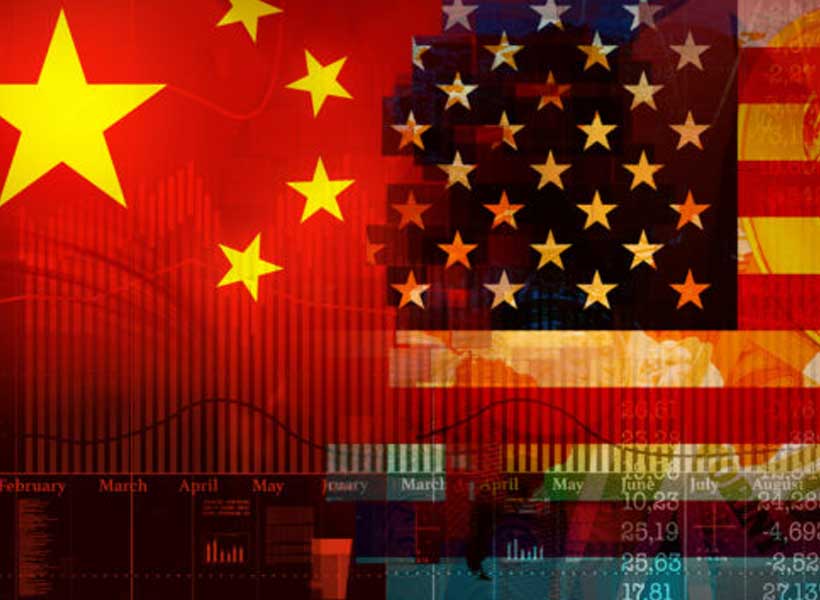 The President of the United States continues to feel weak and helpless against China. At the beginning of 2017, Donald Trump tried to contain Beijing by restrictive economic policies.
At the time, Trump stated that the $ 346 billion US trade deficit was due to trade with China. We are now in year 2019 and this trade deficit has reached $ 419 billion! This shows well that Trump's economic policies toward Beijing have failed. This will undoubtedly have an impact on the presidential election of the year. Many US citizens thought that Trump could reach a deal with Beijing by the end of the2017 (in the interests of US economic interests), but the White House has practically failed to confront China.
China's stoppage of US agricultural products and Beijing's imposition of reciprocal tariffs on American products indicate that this Asian power does not intend to surrender to the United States. In such circumstances, there will be no opportunity for President Donald Trump and his companions to maneuver.
Many US economic and policy analysts believe that in year2020, China will be one of the actors that will hurt Trump in the presidential race. However, China has now become a symbol of America's economic and political failure in the world.The popularity of Trump has dropped in recent polls in the United States. Donald Trump's calculations have been incorrect in many cases! This has exacerbated Republican concerns over next year's presidential elections. An overview of the results of recent polls in the United States shows that Trump has a difficult path to re-election.
As The Hill reported, More than 50 percent of respondents in a new survey say they will not vote for President Trump when he seeks reelection in 2020. The ABC News–Washington Post poll released Monday found that 55 percent of respondents said they will not vote for Trump next year, with only 39 percent approving of his work since taking office .Of respondents who were asked if they would vote from Trump in 2020, 14 percent said they would consider it and 28 percent said they definitely would vote for him to have a second term in the White House.
From our partner Tehran Times
Adding Context to 'News' about Venezuela
On Tuesday, August 6th, the Trump Administration helped to lead a meeting In Lima Peru, of representatives from around 60 governments that have joined U.S. President Trump's efforts to overthrow Venezuela's Government. Below is a report about this meeting, by Agence France-Presse, a typical U.S.-allied 'news'-medium. The italicized additions in brackets in and near the article's end are essential historical context; it's taken from Wikipedia's article "International sanctions during the Venezuelan crisis", and thus also isn't from me. This way, the reader will be able to see what the 'news'-report here leaves out, which is essential in order for readers to know the reality that stands behind this particular 'news' report. The minor typos in the original report are also left unchanged; the entire article is unchanged, except that I boldface the passages toward the end, which passages are subsequently contextualized immediately below them. Afterward, I shall add my own comments, in order to provide a fuller context:
US warns off Venezuela's supporters as Lima meeting opens
Date created: Tuesday 6 August 2019, 06/08/2019 – 20:07
AFP, Lima (AFP): Washington warned third parties on Tuesday to avoid doing business with the Venezuelan regime of Nicolas Maduro, as delegates from some 60 countries met in Lima to discuss ways of ending the crisis in South American nation.
The warning came one day after President Donald Trump ordered a freeze on all Venezuelan government assets in the United States and barred transactions with its authorities.
"We are sending a signal to third parties that want to do business with the Maduro regime: proceed with extreme caution," said Trump's National Security Advisor John Bolton, speaking in Lima.
"There is no need to risk your business interests with the United States for the purposes of profiting from a corrupt and dying regime."
The Trump administration is determined to force Maduro from power and support opposition leader Juan Guaido's plans to form a transitional government and set up new elections.
The sanctions drew an angry response from Caracas, which denounced the US move as "another serious aggression by the Trump administration through arbitrary economic terrorism against the Venezuelan people."
Crisis-wracked Venezuela has been mired in a political impasse since January when Guaido, speaker of the Natinal Assembly, proclaimed himself acting president, quickly receiving the support of more than 50 countries.
Tuesday's meeting was called by the Lima Group, which includes a dozen Latin American countries and Canada, most of which support Guaido.
The Lima meeting comes as representatives of Maduro and Guaido are involved in "continuous" negotiations mediated by Norway.
The first round of talks were in Oslo in May, and three further rounds have taken place in Barbados.
Caracas claims the US sanctions show that Washington and its allies are "committed to the failure of the political dialogue" because "they fear the results and benefits."
Bolton, who is in the US delegation alongside Commerce Secretary Wilbur Ross, said Maduro was "not serious" about talks.
He said Trump's move "authorizes the US government to identify, target and impose sanctions on any persons who continue to provide support" Maduro's "illegitimate regime."
He said it would "deny Maduro access to the global financial system and to further isolate him internationally."
Venezuela's opposition considers Maduro a usurper over his re-election last year in a poll widely viewed as rigged.
They want him to stand down so new elections can be held — but Maduro, with support from the country's powerful military, refuses to go.
Maduro says the talks must lead to "democratic coexistence" and an end to what he describes as an attempted US-orchestrated "coup."
But on Tuesday the White House was emphatic: the "dictatorship must end for Venezuela to have a stable, democratic, and prosperous future."
The United States would "use every appropriate tool to end Maduro's hold on Venezuela," White House Press Secretary Stephanie Grisham said in a statement.
Oil-rich but cash-poor Venezuela has been in a deep recession for five years.
["President Barack Obama signed the Venezuela Defense of Human Rights and Civil Society Act of 2014, a U.S. Act imposing sanctions on Venezuelan individuals held responsible by the United States for human rights violations during the 2014 Venezuelan protests, in December of that year.[13][14] It "requires the President to impose sanctions" on those "responsible for significant acts of violence or serious human rights abuses associated with February 2014 protests or, more broadly, against anyone who has directed or ordered the arrest or prosecution of a person primarily because of the person's legitimate exercise of freedom of expression or assembly".[8]"]
Food and medicine shortages are routine, and public services are progressively failing.
["As the humanitarian crisis deepened and expanded, the Trump administration levied more serious economic sanctions against Venezuela on 28 Januaryst [2019], and "Maduro accused the US of plunging Venezuelan citizens further into economic crisis."[3] Rafael Uzcátegui, director of PROVEA, added that "sanctions against PDVSA are likely to yield stronger and more direct economic consequences, and that "[w]e should remember that 70 to 80 percent of Venezuela's food is imported, and there's barely any medicine production in the country."[3]"]
MY COMMENTS: The U.S. regime's sanctions against Venezuelans were aimed at producing such distress amongst the population so as to cause them not to vote for Maduro. It didn't work. The sanctions had the intended effect of distressing Venezuelans, but this deprivation drove so many of the most anti-Maduro Venezuelans to leave the country so that the sanctions failed to force the expected "regime change." It drove too many of his enemies out. The U.S. regime is therefore trying even-stronger measures to grab the country. Trump is dictating to Venezuela that "the dictatorship must end." He has even chosen the person, Guaido, who is to replace the current nationally elected President, whom the U.S. regime has long been trying to oust. Guaido has never even been a candidate in any national Venezuelan election, but he was trained in the U.S., and has always cooperated with the U.S. Government's repeated efforts to take control over Venezuela. Venezuela has never invaded nor even threatened the United States. This coup-attempt is purely an effort for imperialistic conquest of Venezuela, but it is cloaked in 'democratic' and 'humanitarian' lies, for fools, like America's invasions and coups typically are. Only idiots can't see what the U.S. pattern is here, especially after the lies that had suckered Americans in 2003 to support "regime-change in Iraq." Trump is continuing Barack Obama's policy, which continued that of George W. Bush. Whatever changes in personnel occur within the U.S. regime, the regime itself remains basically the same, though its theatrics change, and that's enough change to satisfy most Americans that we live in a democracy. Virtually all of the U.S. Congress supports these efforts to conquer Venezuela, and this fascism includes all of the Democratic Party's Presidential candidates. Therefore, none of the candidates are being challenged about their votes supporting this (or any other) attempted conquest by the U.S. regime. The neoconservative policy is bipartisan in America, though the personnel do change, from the representatives of one group of billionaires, to the representatives of another group of billionaires. And the vast majority of Americans think that it's good, or at least okay — even after all of the lies have been exposed, they still approve. Of course, most Italians, Japanese, and Germans, thought favorably about their Government's imperialistic conquests, during WW II; but Americans became opposed to that when we were hit by the Japanese at Pearl Harbor and Germany declared war against us. This time around, we are the Japanese, and the Germans, and the Italians. Things weren't supposed to turn out this way, but it has happened. The U.S. is today the world's leading fascist nation. And very few Americans recognize that it's the way that things did turn out. Very few Americans know that we live in a fascist nation — today's leading fascist nation.
UPDATE
The next day, August 7th, Venezuela's Telesur headlined "EU Opposes Recent US Total Blockade Against Venezuela" and reported that Trump had failed to get the EU — his biggest hope for destroying Venezuela short of militarily invading it — to accept his proposal. The EU said "We oppose the extraterritorial application of unilateral measures." The EU couldn't muster enough fascists to go along with the U.S. regime. At this point, Trump isn't far from the moment when he will need either to abandon his effort to grab Venezuela in this round, or else spring a blitz invasion without allies. Even if he calls off the effort, that would only be temporary. Perhaps if and when he is re-elected, he will feel freer just to send in thousands of troops, tanks, and missiles, to get the job done. However, if Russia stands firm, then such an invasion could spark WW III. He would have to decide whether grabbing the world's largest oil reserves is worth that risk. Meanwhile, he will almost certainly continue to try to make life as difficult as possible for the Venezuelan people, all the while blaming Maduro for their misery. This has been the basic American plan, since well before Trump occupied the White House.