[yt_dropcap type="square" font="" size="14″ color="#000″ background="#fff" ] D [/yt_dropcap]ESPITE, a strong support motivated by political and strategic interests from the United States of America. Indian membership in 48 nations' Nuclear Suppliers Group (NSG) was a no go during plenary 2016 in Seoul.
The Turkey, Ireland, Austria and New Zealand were among the states who took firm stand that no exceptions can be made for a non-signatory state to Nonproliferation Treaty (NPT), to protect the non-proliferation regime and its objectives.
Recently, the New Zealand PM John Key reiterated that he realize the importance of India joining NSG but a constructive discussion can guide NSG to reach a decision. Similarly, China was firm on their stance as well to sign NPT first and stressed that room for discussion is open. This debacle was taken into account by the Indian Lok Sabha on July 20 and several question were raised to the BJP government by opposition parties.
The Indian External Affairs Minister Sushma Swaraj responded while admitting that China is playing by the rules. She took the liberty of conveying the clear cut policy that India will never sign the NPT. Now it is important to adopt the traditional approach while refuting the dangerous consequences of Indian secret facility working to make thermonuclear weapons if got the freedom of material trade. India is a de facto nuclear weapons state as it is not the signatory of NPT and wanted recognition through the NSG.
Briefly, there is a history of illegal procurement by India. For instance, covert use of plutonium from Canadian reactors to create the nuclear device detonated in 1974 and brought the nuclear arms race in South Asia. Canada gifted that Cirus research reactor under the Commonwealth Colombo Plan aid program to obtain the economic and social progress in South and Southeast Asia. The prohibited diversion and explosion was criticized by several analysts around the world and former Canadian parliamentarian Allan Lawrence in a television interview in 1976 said "India has already double-crossed us" and "we're selling to the wrong people".
Later on, India continued with several hidden activities of nuclear proliferation and involvement in illicit trade networks. In April 2003, the CIA released classified documents to Congress about India's illegal nuclear trade with Libya and also named it for financing in a Libyan missile program as well. Similarly, in 2004 the U.S. banned few resourceful persons of Indian nuclear establishment after CIA exposed their involvement in proliferation to Iran and Iraq. It was also the violation of Iran-Iraq Arms Non-Proliferation Act of 1992 under trading of technology that could be used in making the weapons of mass destruction was prohibited.
It was 2002-03 when the U.S. executed sanctions on the Indian entities such as, Hans Raj Shiv, Protech Consultants Pvt Ltd and NEC Engineers Pvt Limited for transferring WMD equipment, technology and chemical and biological weapons to Iran and Iraq. Similarly, Sabero Organic and Sandhya Organic Chemicals Pvt Ltd were sanctioned in 2005 for proliferation to Iran.
There are several weaknesses in the argument that India has impeccable record regarding nonproliferation. For instance India has history of illicit procurement in which Indian nuclear entities and trading companies have procured nuclear dual-use equipment and material overseas without specifying that the end-user is an unsafeguarded uranium enrichment plant. Meanwhile there are serious concerns regarding implementations of export control rules. India was extensively involved in leaking sensitive centrifuge design information, illicitly procured goods for its nuclear weapons programs, and never thrived to adequately enforced export controls.
There was story published on 21 June 2016 in Aljazeera which evidently exposed India that how the Indian Centre for Space Science and Technology Education in Asia and the Pacific (CSSTEAP) has been providing technical training in missile and space program to North Korea since past two decades. It has become a serious issue when it was realized by international community that India kept on training North Korean scientist and employees even after the UN Security Council Resolution 1718 was passed in 2006. This resolution clearly prohibits all UN Member States from carrying out any transfers to DPRK by their nationals or from their territories, or from DPRK by its nationals or from its territory.
On 11th November, NSG states are going to discuss criteria based approach for the membership of non-NPT states in a special meet in Vienna. But the fact is that India has blemished and detailed record of developing both nuclear weapons and ballistic missiles under the pretext of peaceful nuclear and space cooperation. Meanwhile, the West is making a broad effort for mainstreaming of nuclear India. Eventually, it which will Increase India's access to dual-use technology and can deeply unsettle Pakistan and China. How it can be guaranteed that India will not divert nuclear material for peaceful use to military warships fuel and warheads?
Behind Indo-Pacific Vision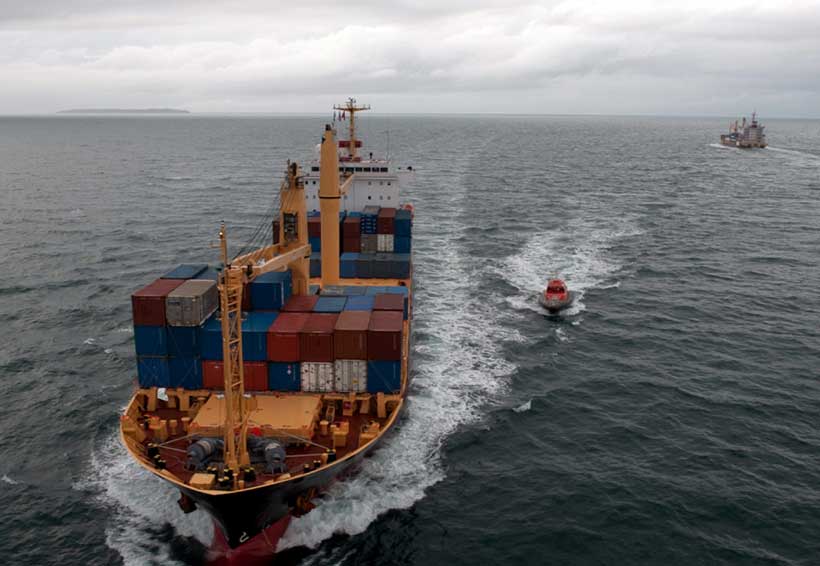 Mike Pompeo's recent speech titled, 'America's Indo-Pacific Economic Vision – at the Indo-Pacific Business Forum' at the US Chamber of Commerce, Washington DC has been carefully observed across Asia.  Beijing has understandably, paid close special attention to it. Pompeo emphasized on the need for greater connectivity within the Indo-Pacific, while also highlighting the role which the US was likely to play (including financial investments to the tune of 113 Million USD in areas like infrastructure, energy and digital economy). The US Secretary of State while stating that this vision was not targeted at anyone, he did make references to China's hegemonic tendencies, as well as the lacunae of Chinese connectivity projects (especially the economic dimension).
The Chinese reaction to Pompeo's speech was interesting. Senior Chinese government officials were initially dismissive of the speech, saying that such ideas have been spoken in the past, but produced no tangible results.
An article in the Global Times 'Indo-Pacific strategy more a geo-political military alliance' response is significant. What emerges clearly from this article is that Beijing is not taking the 'Indo-Pacific vision' lightly, and neither does it rule out the possibility of collaboration. The article is unequivocal, in expressing its skepticism, with regard to the geo-political vision of the Indo-Pacific vision. Argues the article:
While the geopolitical connotation of the strategy may lead to regional tensions and conflicts and thus put countries in the region on alert
It is optimistic with regard to the geo-economic dimension, saying that this would be beneficial, and would promote economic growth and prosperity. What must be noted is that, while the US vision for 'Indo-Pacific' has been put forward as a counter to the Belt and Road Initiative (BRI), the article also spoke about the possible complementarities between the US vision for 'Indo-Pacific' and China's version of BRI. While Mike Pompeo had spoken about a crucial role for US private companies in his speech, the article clearly bats in favor of not just between Indian, Japanese, Chinese, US governments as well as companies. This is interesting, given the fact that China had gone to the extent of dubbing the Indo-Pacific vision as the foam on the sea" "that gets attention but will soon dissipate"
While there is absolutely no doubt, that there is immense scope for synergies between the Indo-Pacific vision, and BRI especially in the economic sphere. China's recent openness towards the Indo-Pacific vision is welcome, but one of the propelling factors is the growing resentment against the economic implications of some BRI projects. While in South Asia, Sri Lanka is a classical example of China's debt trap diplomacy, where Beijing provides loans at high interest rates (China has taken over the strategic Hambantota Project, since Sri Lanka has been unable to pay Beijing the whopping 13 Billion USD). Even in ASEAN grouping, countries are beginning to question the feasibility of BRI projects, Malaysia which shares close economic ties with Beijing is reviewing certain Chinese projects (this was one of the first steps undertaken by  Mahathir Mohammad after taking over the reigns as Prime Minister of Malaysia).
Second, that while for long the Indo-Pacific Vision has been dubbed as a mere 'expression' and one of the criticisms has been a lack of gravitas in the economic context (and even now 113 Million USD is not sufficient). Developments over recent months, including the recent speech, indicate that The Department of State seems to be keen to dispel this notion that the Indo-Pacific narrative is bereft of substance. Here it would be pertinent to point out, that Pompeo's speech was followed by an Asia visit (Indonesia, Malaysia, Singapore).
Countries which are key stakeholders in the Indo-Pacific narrative need to keep in mind the following:
US needs to walk the course and apart from investing, more it needs to think of involving more countries, including Taiwan and more South Asian countries like Sri Lanka and Bangladesh in the Indo-Pacific partnership.
Second, the Indo-Pacific speaks in favor of democracy as well as greater integration, but not only are countries becoming more inward looking, even their stand on democracy, and Human Rights is ambiguous.  Japan is trying to change its attitude towards immigration, and is at the forefront of promoting integration and connectivity within the Indo-Pacific. Neither US, nor India, Japan or Australia have criticized China for its excesses against the Uighur minority in Xinjiang province.
Finally, there is scope for China to be part of the Indo-Pacific, but it needs to look at certain projects beyond the rubric of the BRI. A perfect instance is the Bangladesh China, India Myanmar BCIM Corridor which India was willing to join, but China now considers this project as a part of BRI.
Conclusion
In conclusion, Beijing can not be excluded from the 'Indo-Pacific' narrative, but it can not expect to be part of the same, on its own terms. It is also important, for countries like US and India to speak up more forcefully on issues (within their domestic contexts, as well as external) pertaining to Freedom of Speech, Human Rights and  immigration issues, given that all these are essential for a 'Free and Open Indo-Pacific'
Chimeras and Realities of the Indo-Pacific Partnership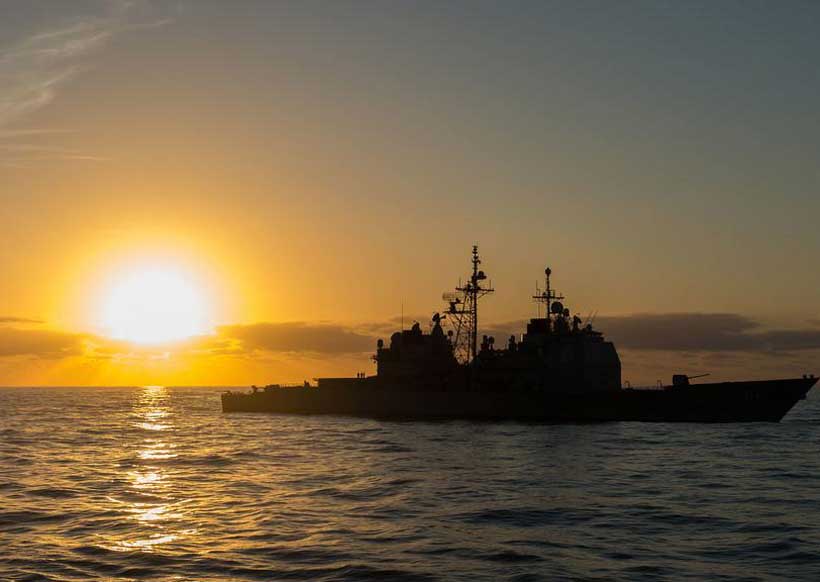 The new American initiative for the creation of the Indo-Pacific Partnership (IPP) has grabbed the spotlight in many political discussions of late. Although the idea to set up such a forum was proposed at the end of 2017 and to this day has been no more than a general slogan, now the Trump administration seems set to stake on it. Why?
As a reminder I would like to point out that on May 30 the US Secretary of Defense announced the renaming of the Pacific Command into the Indo-Pacific Command (although the Command's responsibility zone a priori included the Indian Ocean waters).
A few days later, at the Shangri-La Dialogue (SLD) conference in Singapore, the idea of IPP was spelled out by the American side, with an emphasis on the aspects of regional security. When commenting on the change of the name of the American command, Indian Prime Minister Narendra Modi remarked that for India the unification of the Indian and Pacific oceans into a single geographic array looked "natural".
The practical implementation of the IPP strategy will most likely be carried out both through the strengthening of US bilateral relations with countries of the region and through the creation of multilateral cooperation formats. The most important of these cooperation initiatives is the so-called. "Quadro", which is designed to bring together the four "democracies" of the Indo-Pacific region – the United States, Japan, Australia and India.
It is believed that the United States, Australia, Japan and India, united in the Quadro, will consider the two oceans a single strategic space. Since 2016, the United States, India and Japan have been conducting joint naval exercises "Malabar". Washington is clearly giving New Delhi ever more attention, counting on India as one of the future regional security poles, along with Japan, Australia and its other allies.
The feasibility evaluation of IPP was proposed in the concept of "free and open Indo-Pacific strategy", FOIP). And the recent report of the US National Security Strategy states that "in the Indo-Pacific region, there is a geopolitical competition between free and repressive visions of the world order."
Apparently, this is about China. Therefore, the idea of IPP, which is motivated by the value and geostrategic approach, did not cause immediate enthusiasm from the American allies in the region.
Assessing the US initiative to establish IPP, Japanese experts, for example, say that Japan has no objections in principle to such an initiative as long as it is "transparent and inclusive". To this, they add that this initiative can play a role in the development of interregional relations involving East Asia, South Asia, Africa and Eurasia; the main thing is that it should not be directed against China, since Japan is interested in China's sustained development and Japan-China relations.
In response, South Korea argues that it is too early to suggest a full approval for the IPP as this initiative has been put forward in the form of a general slogan. Seoul has yet to understand what it is and needs more time to examine it in more detail. If it turns out that the initiative aims to deter China, participation in it of the Republic of Korea will be a "difficult choice" to make.
According to experts of the US Chamber of Commerce and Industry, the Indo-Pacific region may account for half of the global economy within decades, but this requires investments of almost $ 26 trillion. Now it is obvious that from the point of view of trade and economic cooperation, the IPP is set to replace the Trans-Pacific Trade Partnership (TPP), which Donald Trump chose to reject, and offer an alternative. US Secretary of Commerce William Ross explains in this respect that TPP agreements require too much effort to conclude and too complicated: "With such major geopolitical phenomena as the TPP, it is impossible to carry out a controlled experiment."
Verbally, Washington welcomes China's contribution to regional development, emphasizing that IPP will not be aimed at containing China or opposing China's Belt and Road Initiative. At the same time, the emphasis is put on the need to adhere to "international standards of transparency, the rule of law and sustainable financing".
However, in practice, the main reason underlying IPP is the attempt to conduct a "controlled" geostrategic and geoeconomic experiment, by constructing a partnership framework artificially, in the American interests, without taking into account the interests of potential partners who are not interested in political or economic deterrence of China
Supporters of conventional geopolitical approaches say that the creation of IPP means the advance of the US into Eurasia still further from the east to the west by strengthening ties with predominantly "naval" powers in the eastern and southern peripheries of the Eurasian continent (from South Korea to countries of the Arabian Peninsula) and with island states of the Pacific (from Japan to New Zealand). The main purpose of the IPP is the political and military-strategic deterrence of China, the creation of a rigid "framework" that would prevent Beijing from assuming a dominant position in the region.
Whatever the case, American attempts to artificially "patch together" the IPP "from the material at hand" indicate the need for the Russian diplomacy to boost efforts to cement the Russian-Chinese strategic partnership by developing security mechanisms and fostering cooperation in the land areas of the Eurasian "heartland".
In the first place, such mechanisms involve the Shanghai Cooperation Organization (SCO), measures towards linking the Eurasian integration and the Chinese Belt and Road Initiative and the consistent implementation of the Russian initiative to establish the Greater Eurasian Partnership (GEP).
India's participation in these organizations and initiatives is a matter of special concern, while the three-party consultative arrangement Russia-India-China needs further strengthening as well.
First published in our partner International Affairs
Afghanistan and the issue of Transnational Conspiracy
Author: Ajmal Sohail, Contributor: Nicolas Böhmer*
The deplorable statistics of drug addicted people in Afghanistan exceeded one million and the poppy growth almost doubled, since the international community call for counter-narcotics. The most outrageous in this context is, that one third of the Afghan GDP looms from drug trafficking. The large portion of profit comes from drug trafficking flowing into the pockets of Governmental circles. This lethal-killing machine takes its toll on the vulnerable and defenseless population of the country. And the new reports of United Nations Office on Drugs and Crime (UNODC) illustrate Afghans have become a much relevant consumers of their own opium causing hundreds deaths a year – also because they can afford the lowest quality heroin only.
Afghanistan opium, at the international level, has created a drug market worth $65 billion, catering to 15 million addicts causing thousands deaths every year. Consequently, drug trade has becoming a most welcomed business for the Afghan Government, members of the parliament, local power brokers and the insurgents (Taliban and ISIS). That is why the Government time and time turns blind eyes to the appeal of the international community to chunk all land and air portals towards the passage of drug luggage and containers. Sources close to CIA say that transnational anti-crime and counter drug activities of South/West Asia depict the enormous drug cartels with tons of drugs making their way to Central Asia, South Asia, South West Asia,South East Asia, Middle East and Europe and America unimpeded. It also serves to resupply the organized crime groups with weapons of war coming into Afghan territories. Furthermore, the required chemicals for the heroin production – such as acetic anhydride – is entering the country without control e.g. from Germany down the Balkan Route.
It gives the impression, that either there is a meaningless inspection or it is not existing at all. Score of sources have proven and there is no doubt that several ministries,e.g. responsible for the borders and tribal affairs, MOI, MOD, custom security,  police, etc. are engrossed in bribery, intimidation, murder, kidnapping and ransom in conjunction with some part of the organized crime and illegal narcotics industry.
To be candid, the entire illegal drugs and narcotics manufacturing goes through the hands of Afghan government officials. Covert operations against organized crime rarely happen or happen with alerts to the organisations in focus, thus allowing narcotics industry to flourish. There are avers, since NATO forces are full of zip in Afghanistan, mutually drug cultivation and trafficking have two-folded. Conversely around 15'000 foreign troops help manage security in the country.Moreover, 4'000 regular soldier from NATO forces and 11'000 US and other special operations forces make up the balance. However, there is significant resistance from so-called Taliban, ISIS, independent local warlords, drug lords particularly in the areas where poppy are cultivated, drugs and narcotics are processed and trafficked.
There is no rule of law at the bordering areas, connecting Afghanistan and Pakistan. Amid Afghanistan and Iran and the central Asian countries, there is barely bullet rule, which in turn disrupts counter-narcotics efforts of the US Coalition. Furthermore, most senior leaders [presidents], secret services and law enforcement agencies of all countries surrounding Afghanistan, through Russia on the northern distribution route, are complicit in allowing the Afghan Government and its cronies to carry on narcotics allotment.
To be frank, there are little or no genuine inspections on the borders of Afghanistan, inside the country and in adjoining countries, allowing 90% of all global heroin being commonly free distributed from Afghanistan. It is safe to say that presidents and political pundits of all surrounding countries in the entire region are engaged to consent to this conspiracy to be persisted. All leaders of all countries know where the problem comes, but refuse to act. All of these leaders are complicit with the drug mafia in propagating this portion of major transnational criminality. They are complicit in creating massive addictions and in killing children and adults around the world.
Drug trafficking has become a pleasurable industry to the presidents and political authorities of the intact region. Very unfortunately, when they address the innocent citizen of the countries, they dub for counter-narcotics efforts but behind sagacity they co-operate with such a plot to keep on. When they are brazen out with the public, they spin and articulate that it is impossible to protect all Afghan borders. Yet most of all narcotics and other black market materials out of Afghanistan, along with war formulating stuff into Afghanistan, comes through, bought and paid for, by organized crime established borders and airports.
To be blunt, this is one of the prevalent shocking international transnational conspiracies, in all history of Afghanistan and the entire globe. This in turn dents democracy, interrupts free markets, depletes national assets and skills to be connected to criminality and kills or addicts innocent Afghans. As it is said, that transnational crime networks often pick on failed states, states like Afghanistan. In order to tackle down such conspiracy proper inspections need to be placed on all portals of Afghanistan – knowing this being difficult to be implemented and causing interferences on many levels.
According to Louise I. Shelley, Director of the Terrorism, Transnational Crime and Corruption Centre at George Mason University:"Transnational crime is a defining issue of the 21st century for policymakers – as defining as the Cold War for the 20th century and colonialism was for the 19th."
In accordance with Yuri A. Voronin,professor of Criminal Law, Ural State Law Academy Ekaterinburg Russia:"Transnational criminal rings are becoming more and more powerful and universal and their mobility is growing. The means and resources of any state are not enough to seriously harm them".
Therefore, participation of the US Coalition for further investigation at airports and borders of Afghanistan is indispensable. Otherwise, transnational organized crime results in disrupting peace and stability of nations worldwide and a huge part of it originating from Afghanistan. And to solve their drug problem at home, the heroin consuming countries certainly should be interested in law and order in Afghanistan.
*Nicolas Frank Böhmer
Co-Founder and Co-President of the Counter Narco-Terrorism Alliance Germany; consulting, research, communications specialist and entrepreneur; develops strategies and subsequent concepts for economy, communications and politics; information gathering; analyst, translator, writer and content developer, industry4.0/IoT/digitalisation / innovation strategist; international experience in industry, technology, media tech, research and education institutes, governmental entities, politics, the UN and more