Clean Coal Technology in India: A potential solution to meet increasing energy needs
Authors: Sanjay Kumar Kar and Ms. Harsha*
[yt_dropcap type="square" font="" size="14″ color="#000″ background="#fff" ] C [/yt_dropcap]oal has been an integral component of the global fuel mix for a long, long time now. To provide the reader with some numerical perspective, the world depends on coal for a total of around 30% of its energy needs. For India, this figure is around 55%, with sectors like power generation, steel, cement industry, paper and textile industries being the major consumers.
In 2015, with a carbon emission share of about 7% India was the 3rd largest carbon dioxide (CO2) emitter behind China (27%) and the USA (16%). Further, carbon emission is complicated with coal burning in Jharia coal field in the eastern India.
Coal is the dirtiest of all the fossil fuels. It is a well-known fact that burning of coal, be it for any use, produces CO2, sulphurous oxides, nitrous oxides, and sooty particulate matter. These emissions, unfortunately, have detrimental effects on environment. To tackle emission of greenhouse gases, governments all over the world have started moving towards less polluting sources of energy, with huge emphasis on renewable resources like solar, wind, hydro and nuclear energy.
New Delhi is equally concerned and committed towards green energy for future growth. It has taken various initiatives, like promotion of solar power projects, setting up of biogas/mass and cogeneration plants, investing in onshore and offshore wind installations. Further, government with serious intent is pursuing repowering of old wind mills and objectively pushing development of offshore wind developments. In line with India's INDC declaration, dependence on renewable sources of energy is bound to grow in the near future. Government's target of achieving 175 GW of grid connected renewable energy by 2022 from current base of 45 GW, which looks a distant dream but not beyond reach.
All said and done, India's dependency on coal, especially for power generation remains as a big concern for environmentalist and policy makers. Dependency on coal is likely to come down marginally because efficiency of renewable technology is much lower than coal based power plants. Therefore, it is reasonable to accept dependency on coal would continue for at least a decade or more. Under the emerging scenario, India needs to find a middle ground to address its energy security and meeting INDC target of cutting 30-33% carbon emission by 2030.
India is pursuing multipronged strategies revolving around green energy and diversified energy mix to address energy security. One of the feasible options is clean coal technology (CCT), which largely addresses mitigation of emission. Some of the CCT based methods deployed are coal washing, wet scrubbers, or flue gas desulfurization systems, electrostatic precipitators, low-NOx (nitrogen oxide) burners, and integrated gasification combined cycle (IGCC) systems. Gasification is a process that avoids burning coal altogether offers efficiency in the range of 40-60%.
India began its pursuit of R&D on Coal Beneficiation, Coal Gasification, Liquefaction, and IGCC in the early 1980s. Further, constant efforts are being made for introduction, adaptation, and development of clean coal technologies through policies and programmes in the country. A dedicated government chapter for further research and development has been set up, called the National Clean Coal Technology Centre (NCCTC).
Considering shortage of domestic petroleum and natural gas supply in India, dependency on coal in the immediate future is understandable. Therefore, in the last decade special focus was put on supercritical power plants. These plants offer higher efficiency and lower carbon emissions because they generate lesser carbon for the same amount of coal burnt.
The government has gone as far as saying that all new coal power plants will be making use of clean technology. It is estimated that about 100 GW of clean coal based power installation would be added by 2025. Shri Piyush Goyal, Union Minister of State (IC) for Power, Coal and New & Renewable Energy strongly supports clean coal technologies, therefore with all probability clean coal initiatives would be successful.
Despite clean coal technology offering benefits like low coal consumption, higher efficiency, and lower greenhouse gas emissions; there are not many takers.
The advancement of CCTs is facing several barriers in the forms of (i) high cost involved to support development of CCT to proving stage, (ii) amenability of advanced technologies to available coal with high ash content, (iii) inadequate R&D infrastructure in academic institutions and national laboratories, (iv) lack of academic–industry interaction for new coal-based technology, (v) constraints in development of coal blocks in the absence of adequate equipment infrastructure (vi) lack of sufficient coal evacuation facilities, and (vii) financing clean coal technologies.
In India, almost 40% of the available coal resources are deep seated (beyond 300 meters depth) which could be ideal for underground coal gasification. This is another clean coal technology that could be harnessed effectively.
As a result of increasing concerns for global warming, prospects of CCTs are becoming far more realistic. Clean coal technology can help addressing both the local as well the global environment concerns. It may take some time to establish the economic competitiveness of the technology, but the costs are definitely coming down. A long-term clean coal policy to address issues of installation of thermal power plants based on CCTs, R&D, and transfer of technology is the need of hour. Most CCTs are research intensive and are still evolving, therefore, joint research ventures should be considered for technology transfer. In super-critical and ultra-super-critical coal fired plants, much higher efficiency can be achieved. The super-critical technology is already under development in India. These facilities and technology need to be worked upon to pave way for ultra-critical technologies.
With the given current scenario, even environmentalists agree that coal is a necessary evil. India needs to push the renewable energy sector aggressively, but in the meanwhile, CCTs are the way to go. Presently, nearly two-thirds of India's power comes from coal and only a tenth of it is generated from clean coal. The government has targeted that the share of clean coal will go up to 24 per cent by 2022.
To be frank, coal, in its true sense, wouldn't ever be clean—but it could be used in a cleaner manner than it is today. And we, the humble residents of the planet, would be much better off with the help of the clean coal technology.
(*)Ms. Harsha, Department of Management Studies, Rajiv Gandhi Institute of Petroleum Technology, India
Internet milestone reached: More than 50 per cent go online
For the first time, more than half of the world's population of nearly 8 billion will be using the internet by the end of 2018, the United Nations telecommunications agency announced on Friday.
International Telecommunication Union (ITU) global and regional estimates for 2018 are "a pointer to the great strides the world is making towards building a more inclusive global information society," Houlin Zhao, ITU Secretary-General, said.
The record figure of 3.9 billion people, or 51.2 per cent that will be online by the end of December, is an important milestone in the digital revolution, according to the ITU. The agency insists that this increased connectivity will help promote sustainable development everywhere.
The latest figures also spotlight Africa, which shows the strongest rate of growth in internet access, from around two per cent in 2005, to more than 24 per cent of the African population this year.
Europe and the Americas are the regions with the slowest growth rates, though the current figures show that 79.6 per cent and 69.6 per cent are online, respectively.
Overall, said the ITU, "in developed countries, slow and steady growth increased the percentage of population using the Internet, from 51.3 per cent in 2005 to 80.9 per cent in 2018."
Despite this progress, ITU has warned that a lot of communities worldwide, still do not use the internet, particularly women and girls. The statistics show older people also disproportionately remain offline, as do those with disabilities, indigenous populations and some people living in the world's poorest places.
In a bid to reduce inequalities, the agency is calling on more infrastructure investment from the public and private sectors, and to focus on ensuring that access remains affordable for all.
"We must encourage more investment from the public and private sectors and create a good environment to attract investments, and support technology and business innovation so that the digital revolution leaves no one offline," said Mr. Zhao.
Utilizing Artificial Intelligence for Environmental Sustainability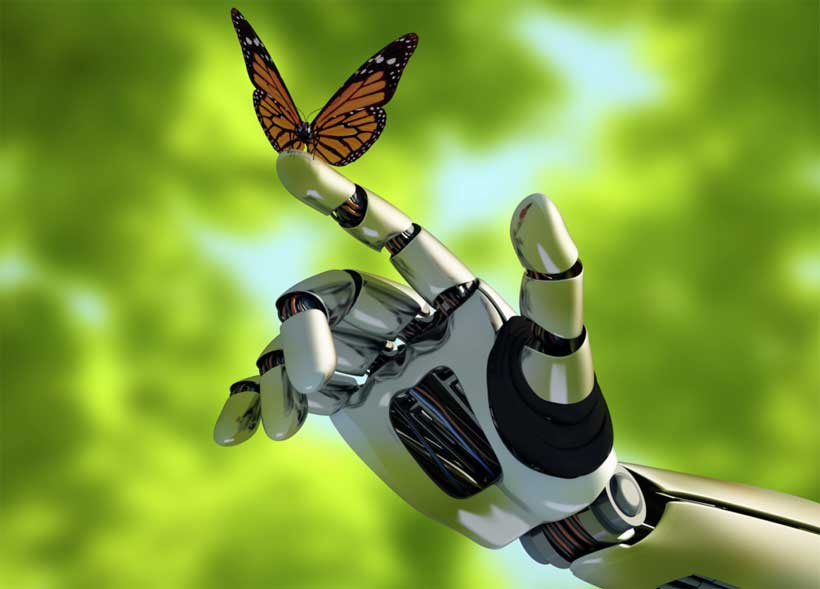 The improvement in human development is becoming vividly contingent on the surrounding natural environment, and may be confined by its future deterioration as a response to the negative stimulus. Man-made problems like increasing population, urbanization and industrialisation, of which our mother earth is a victim in this century, have forced society to consider whether human beings are changing the very conditions essential to life on Earth. Antediluvian technologies have played a very meager role in the planning, prediction, supervision and control of environmental processes at different scales and within various time spans. An effective environment protection policy is largely dependent on the quality of information available and the utility of contemporary technologies like Artificial intelligence (AI), deep learning and data analytics that can be used to take an appropriate decision at an appropriate time. This convergence can help AI move from in vitro (in research labs) to in vivo (in everyday lives).
The global environment is in a bad shape. Natural disasters around the world are happening at an alarming rate, we have witnessed earthquakes, wildfires and cyclones that cause mass flooding and property damage. Around twenty per cent of species currently face extinction, and that number could rise to 50 per cent by 2100. And even if all the world economies keep their Paris climate pledges, by 2100, it's predicted that average global temperatures will be 3˚C higher than in pre-industrial times, making it an invincible environmental catastrophe. There are reports which suggest that the recent fire break in California, United States of America and the floods in Kerala, India could have been mitigated effectively with proper supervision and planning. Here comes the role of AI.AI is considered to be the most dynamic game-changer in the global economy. According to a World Economic Forum report, Harnessing Artificial Intelligence for the Earth, AI refers to computer systems that "can sense their environment, think, learn, and act in response to what they perceive and their programmed purposes." AI has helped environment researchers clinch almost 90 per cent accuracy in spotting climate change factors like tropical cyclones, weather fronts, tidal changes and atmospheric rivers, which can cause heavy precipitation and are often impossible for humans to identify on their own.  In India, AI has helped farmers get 30 per cent higher yields per hectare by providing information on preparing the land, applying fertilizer and choosing sowing dates, as reported by the Government of India in 2018. In Norway, AI has penetrated into the field of policy-making and helped create a flexible and autonomous electric grid, integrating more renewable energy.
The long list of technology and economy shapers, who believe that artificial intelligence, often encompassing machine learning and deep learning, is a "game changer" for climate change and environmental issues, includes Microsoft, Google, IBM and Tesla among others. Microsoft's AI for Earth program has committed $50 million over five years to develop and test novel tech-applications for AI. In China, IBM' Green Horizon project is utilizing an AI system that can forecast air pollution, track pollution sources and develop potential strategies and solutions to tackle it. For instance, data analysis can be used to determine whether it would be more effective to restrict carbon output close certain power plants in order to reduce pollution in a particular zone. The Ocean Data Alliance is developing a machine learning system to provide data from satellites and ocean exploration so that decision-makers can monitor shipping, ocean mining, fishing, coral bleaching or the outbreak of a marine disease. Modern technologies like artificial intelligence, geographic information system tools and movement detectors, are revamping the way wildlife reserves and conservation bodies are working across India.AI can also help prophesy the spread of invasive materials, keep a track of marine litter and measure water pollution levels. The 21st century is the age of data, with accuracy as the key, decision-makers and authorities will be able to respond to problems more quickly with real-time data. Considering the global evolution of AI and its application, it is evidentially predicted that by 2030, AI will add up to USD 15.7 trillion of the global economy which is more than the present output of China and India combined.  The United Nations recognize that AI has the potential to accelerate progress towards a dignified life, in peace and prosperity, for all people. The UN Artificial Intelligence Summit held in Geneva (2017) suggested refocusing the use of this technology, on achieving sustainable development goals and assisting global economies to eliminate poverty and to conserve natural resources and protect the environment.
Countries and civil societies develop incredible AI application systems with diverse features, but sometimes these systems do not take into consideration the good of individuals and society. So, it is important to develop systems which can deliver the change required to build a clean, resource-secure and inclusive economy, enabled by technology and supported by public policy and investment. Many industry giants like Microsoft, Google and Tesla, while pushing the parameters for human innovations, have made productive efforts in developing 'Earth Friendly' or 'Eco-Friendly' AI mechanisms. For instance, Google's brainchild DeepMind AI has helped the organization to curb their data centre energy usage by 40 per cent making them more energy efficient and reducing overall greenhouse gas emissions.AI innovation will also be fundamental to the attainment of the United Nations Sustainable Development Goals (SDGs) and will also promote the resolution of humanity's grand challenges by maximizing on the unequalled quantities of data now being generated on sentiment behaviour, human health, migration and more.
For any country to maximally benefit from the AI revolution, it must adopt a deliberate policy to drive AI innovation and proliferation in sectors affecting climate change. With powerful economies making rapid progress in AI-based research, it is imperative that the World looks at AI as a critical element of environmental sustainability. These recent advances in AI are a wake-up call to policymakers as our climate is under increasing strain. Aiming for sustainability is an opportunity of this generation. AI and other Fourth Industrial revolution ideas are the new innovative solutions that can revolutionize environmental protection measures.
The Dire Effects of Cyberattacks on Prosperity, Innovation and Global Collaboration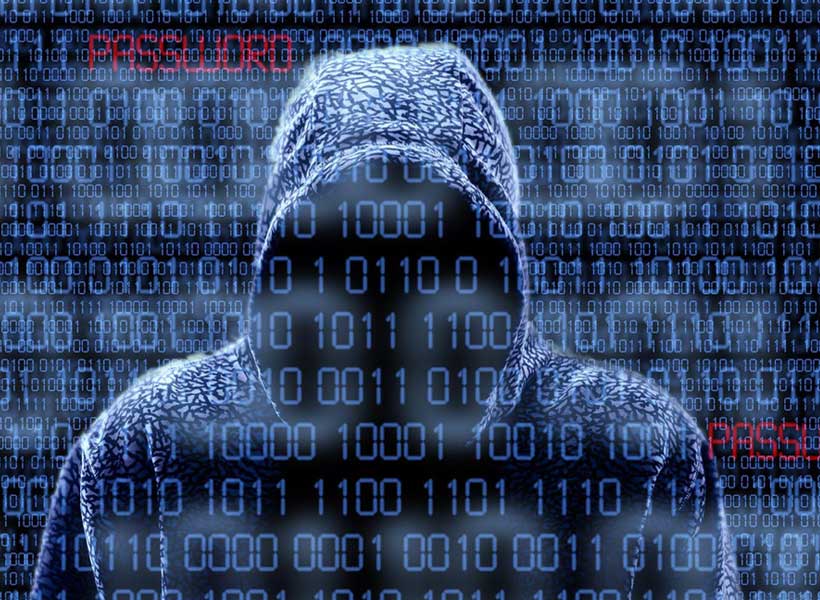 Cyberattacks are increasing in volume and sophistication, affecting an ever-greater number of people and institutions. Through artificial intelligence (AI), the Internet of Things (IoT) and other new technologies, the threat surface and vulnerability are growing, spinning out in new threat areas facing citizens, consumers, companies and countries. To fight increasing cybercrime, the global community needs to overcome three major challenges: lack of trust, lack of cooperation and a lack of adequate skills.
The first Annual Gathering of the World Economic Forum's Centre for Cybersecurity ended today with calls to action and the launch of several new initiatives by the more than 140 cybersecurity experts from government, business, academia and law enforcement to address these three challenges.
Klaus Schwab, Founder and Executive Chairman of the World Economic Forum, stressed the need to ensure a cyberspace that serves as a trusted and secure backbone for the Fourth Industrial Revolution if its opportunities are to be realized. "Cybersecurity is an absolute priority for the Forum," he added.
"Cybercrime has no borders. It affects every company, every industry and every country – therefore, we can't fight it alone. The World Economic Forum is one of very few international organizations that understands the scale of the growing cyberthreat," said Herman Gref, Chief Executive Officer and Chairman of the Board of Sberbank. "The Forum's efforts in connecting leaders from various countries and industries in times of the Fourth Industrial Revolution are absolutely invaluable. As a Founding Partner of the Centre for Cybersecurity, we believe that this initiative represents a huge leap forward in the global fight against cybercrime – by pooling resources with all the stakeholders, we can stop the proliferation of cyberthreats and make the digital world a safer place," he added.
"What happens to the rule of law when rule of law cannot be enforced," asked Troels Oerting Jorgensen, Head of the Centre for Cybersecurity. Participants acknowledged the need for information exchange between the private and public sectors and law enforcement. While companies collect extensive data on threats they have neither the power nor the mandate to pursue cyber criminals. The public sector and law enforcement, on the other hand, would benefit from access to that data to more effectively combat cybercrime.
"Fortinet firmly believes in the importance of collaboration and information-sharing to combat cybercrime. Being named a Founding Partner of the new Centre for Cybersecurity is important for global multistakeholder collaboration and yet another step forward for our own mission to secure the largest enterprises, service providers and government organizations in the world," said Ken Xie, Founder, President and Chief Executive Officer of Fortinet.
Senior law enforcement officers shared information on existing and emerging cyberthreats with the multistakholder meeting. They identified ransomware, social engineering, Darknet markets and – despite the security potential of blockchain – threats related to cryptocurrency as persisting concerns. Physical convergence of IoT, offensive AI, cloud computing, data security and online channel threats will be "growth" areas for cybercrime in 2019.
Business executives that had recently experienced data breaches and cyber incidents shared their experience, highlighting the importance of direct access for CISOs to CEOs of the affected company. Other companies introduced a security metric for all employees indexed to a quantitative score in their performance evaluations.
"To defend against cyber threats, we need to act collectively to make the internet a safer place. The World Economic Forum is bringing together major cybersecurity leaders from all over the world to collaborate on some of the most pressing cyber issues facing our society. As a leading provider of security consulting services globally, Accenture is looking forward to the opportunity to work with other companies to help drive innovations across our connected world," said Kelly Bissell, Senior Managing Director of Accenture Security.
Experts from the investment community warned that as the cyberattack surface expands, incentivizing and measuring cybersecurity becomes more difficult and important. Investors needed clear parameters and benchmarks to evaluate whether a company and its practices are cybersecure – an increasingly important step of due diligence. Meeting participants agreed to take initial steps towards developing a viable tool for the investment community to incentivize secure and responsible innovation. The results will be presented in New York in spring 2019.
Participants from the public and private sectors discussed the importance of clear and enforceable principles to guide behavior on our shared networks. In light of the many alliances and accords being developed in recent years, most recently the Paris Call for Trust and Security, participants focused on the importance of developing effective operational steps to solve for trust-building and standards challenges.
Chief information security officers (CISO), government and law enforcement officials from 26 countries identified the lack of a sufficiently large and diverse talent pool as a major challenge to improve cybersecurity across sectors. A dedicated working group on diversity and inclusion at the Centre for Cybersecurity highlighted significant discrepancies among the numbers of men and women in the cybersecurity workforce. In North America, for example, women represent a mere 14% of those involved with cybersecurity. In Europe, female inclusion is 7% while in the Middle East, 5%. Attempts to create a more inclusive cyber workforce should not stop at gender but also make the field more welcoming and attractive for professionals of more diverse backgrounds and cultures.
The Centre for Cybersecurity also announced today that Accenture, Fortinet and Sberbank will be the Founding Partners of the Centre. Checkpoint Software, Deloitte and Equifax extend their support to the Centre for Cybersecurity as Partners.
The Centre also signed agreements with Europol, Interpol, the Israel National Cyber Directorate, the Organization of American States, the UK National Cyber Security Centre, the UC Berkeley Center for Long-Term Cybersecurity, as well as with the Global Cyber Alliance.