Authors: Hasan Ehtisham and Usman Ali Khan
[yt_dropcap type="square" font="" size="14″ color="#000″ background="#fff" ] R [/yt_dropcap]ussian involvement into Levant which began on September 30, 2015, is very important in the context of Kremlin focusing towards its South, particularly the Middle East. According to a German analyst, Russian current rapprochement over Middle East policy is a manifestation of how Moscow can catch the West by surprise. In the current scenario of disorder in the region, Moscow can be appreciated as a systematised force to find a peaceful solution to conflicts in the Middle East.
In our understanding, Russia is following Duplex Strategy having two phases to revive its role in the Asian continent. In the first phase, Moscow is focusing on Central Asia and the Middle East as these regions are direct in contact with it geographically. In the second phase, Russia has to focus on South and South East Asia, where the pattern of alliances has already been shifted.
The First Phase has already begun and can be observed contemporarily due to Russian involvement in the Syrian civil war. Under the leadership of Vladimir Putin since 2000, Moscow has become a re-emerging power at both regional and global level. Though the position it has may not be where it was at peak of Cold War, but it is immensely influencing the global affair.
Re-emerging as a strong contender in global affairs, Putin has focused on its Middle East policy by taking bold military steps against the intervention in Syria. This reinvigorated that Russia's Middle East ties are its geopolitical aspirations related to its periphery and has caught many by surprise.
During its long history of involvement in the region, Russia previously known as the Soviet Union gained much foothold during Suez Crisis in the Middle East, where they supplied arms to the Egyptian government beginning in 1955, and helped them built Aswan Dam on Nile River after the United States (U.S.) withdrew its offer. Arab customers still remember those days when they use to cooperate with USSR regarding infrastructure, industry, training and weapons.
Russia is yet again trying to reach out Middle Eastern markets especially those related to defence commodities. After the effective air operation against Daesh (ISIL/ISIS) in Syria, Moscow is willing to preserve its position as major arms exporter to the region. According to Nikolay Kozhanov of Chatham House, Russia is not only to concentrate on trade benefits but also engaged in exertions on geopolitics regarding the Middle East.
However, recently the decision taken by Putin to intervene in Syria's civil war has given a view that Russia is still there to replace dominant outside power (U.S) in the region. While viewing it from Putin's perspective, this escapade looks like something diverse, which is an overdue re-occurrence to geopolitical aspirations that stretch back not to slant Soviet era of developing relations with U.S. friends and foes like Iran, Israel etc.
Interestingly, the diplomatic manoeuvring of Russia by placing itself at the centre of Middle East's civil war crisis, has received notable results, such as preventing the collapse of Assad's regime which seemed an imminent year ago. As said by Salim al-Jabouri, the speaker of the Iraqi parliament and the country's leading Sunni politician. "Russia sent a message to the Middle East with its direct intervention in Syria: We are more serious in settling the region's problems than the Americans are,"
Meanwhile, Turkey is blaming the U.S. for being a facilitator behind the recent failed coup attempt. Keeping this development in mind, Ankara is reassessing its foreign policy objectives. In this scenario, if Russia and Turkey will collectively reach a deal, then it will be a checkmate to the U.S. and the rebels in Syria.
So far First Phase of Duplex Strategy is harbouring the desired results for Moscow. But most imperative phase (Second Phase) is yet to be commenced in which Russia has to reconsider its slant concerning South Asia. It is the region in which the U.S. has already overextended its tentacles to create an alliance against Russia and China. The U.S. wants sidekicks in the region to pursue its interests and India is offering her services in this regards.
Meanwhile, Washington is constantly disengaging from Pakistan and in this process, Moscow can find a number of areas to cooperate with Islamabad to redefine the alliance structure in South Asia. This rapprochement can be seen when we consider Russian team holds talks with Pakistan on the sale of military hardware and both countries conducted first-ever joint military drills. But two countries are in no urgency and trying to buckle up in cautious mode.
Nowadays, Russian diplomacy is moving into a higher gear and she is trying to maintain a policy in order to establish an approachable traction from the Middle East to South East Asia. In this regard, China has already offered Russia an alliance against NATO. In coming years Russia is definitely going to assess that its East vs. West now.
About the authors:
Hasan Ehtisham is a M. Phil scholar in Department of Strategic Studies, Quaid-e-Azam University, Islamabad, Pakistan.
Usman Ali Khan is an Islamabad-based freelance writer with an MSc in Defence and Strategic Studies from Quaid-i-Azam University
Iran-Russia Cooperation Grows Beyond Syria
Syria is symbol of Russo-Iranian cooperation and there are numerous facts to prove it. However, there are also other theaters where Moscow and Teheran have successfully cooperated for years. Their deep-rooted partnership in the South Caucasus and the energy-rich Caspian Sea is a good example of this growing trend. Altogether, this fits into the "geopolitical chaos" across Eurasia where we see Russia, Iran and other regional powers working more closely to confront US dominance.
Iran and Russia have historically been wary of each other's geopolitical ambitions. Numerous wars in the 19th century over the domination in the South Caucasus and the Russian influence in northern Iran in the 20th century made deep cooperation between the two powers almost unthinkable. However, the developments in Syria since 2011 and the US pressure on Moscow and Teheran have made partnership a much more possible scenario.
In Syria, both Russia and Iran are interested in stopping western (primarily American) influence gaining much of a foothold in the country. However, while this deep cooperation has become a symbol of the aligning Moscow-Teheran geopolitics, it overshadows other trends in Iranian-Russian relations, namely a deep partnership in the South Caucasus and the Caspian Sea.
The focal point of cooperation is the nascent North-South transit corridor between Iran and Russia, which passes through Azerbaijan. The three countries are already somewhat connected via rail links and there is the notion that Russia's Baltic ports and the Persian Gulf could one day enjoy efficient connections. Tehran and Moscow see Azerbaijan as a vital component in advancing North-South trade and energy corridors in the South Caucasus. Both countries work together to block Western-led infrastructure projects. Such corridors rival the West-East ones promoted by Western countries and perhaps also the East-West Belt and Road initiative backed by China. Another common interest will be to avoid any foreign military presence in the region, particularly in Georgia.
Another area of Iranian involvement could be the Nagorno-Karabakh conflict. There were attempts by Tehran to mediate the conflict in the early 1990s, but it largely failed, and Russia, the dominant power in the conflict resolution process, would likely be much opposed to any Iranian meddling which might diminish Moscow's role.
From the Iranian perspective, the growing military cooperation between Turkey, Georgia and Azerbaijan could potentially create a problem. The same problem could be seen in the expansion of NATO, primarily in Georgia. Russian-thinking could well align with that of the Iranians as both fear Western military encroachment on their spheres of influence. Both also loath Turkish influence in the region. Here, Russians are more predominant than the Turks in terms of military presence in the region. However, in trade and investments, Turkey is unquestionably at the forefront. True, there have been positive developments in Azerbaijan-Iran relations of late, but still, Ankara enjoys good relations with Baku and supports it in the simmering Nagorno-Karabakh dispute.
While the lifting of sanctions against Iran in 2015 somehow helped the country enjoy a freer hand in asserting itself in the South Caucasus economically and politically, the country has nevertheless continued to face substantial challenges from Russia and Turkey. Armenia-Russia relations are too ingrained in mutual military and economic cooperation for Iran to manage to insert itself while, elsewhere, Turkish economic and political influence still overshadows Iran's ambitions and even in the Nagorno-Karabakh conflict Russia will use all its tools to block Tehran's greater involvement.
Further east from the South Caucasus the Russians and the Iranians are cooperating in the Caspian region too. The Caspian Sea was a place of geopolitical contentions among five littoral states. In 2018, the Convention agreed upon by all the Caspian states clarified the right of the five littoral countries to lay underwater pipelines (according to Article 14), subject only to the agreement of those states whose sectors the pipelines or cables pass through. Although this was agreed upon, laying underwater pipelines goes against Russian and Iranian geopolitical interests as it will allow Central Asian states (primarily Turkmenistan) to export large resources of gas to Europe. Both Iran and Russia intend to do this themselves, although the latter has clearly had the upper hand since the end of the Soviet Union.
International Context
There is also an interesting international context with regards the strengthening of the Iranian-Russian cooperation generally, and in particular in the South Caucasus and the Caspian Sea. Washington re-imposed sanctions on Teheran in 2018, further underpinning the Russian and Iranian view that the US is against any rise of regional powers across the Eurasian landmass. Both are experiencing a sanctions regime from Washington and there is a shared understanding in Moscow and Teheran that the US is a geopolitical enemy.
This fits into the geopolitical "chaos," or, as some call it, the strategic realignment of many power brokers in the Eurasian landmass. However, the Eurasian landmass is also experiencing deep geopolitical changes. On the surface, one might say it is easier for the US to manage a divided Eurasia now that there are numerous regional powers competing with one other rather than the monolith that characterized the more stable era of the Cold War.
However, the modern-day Eurasia is more chaotic, and this unpredictability represents a marked break with what the West had to cope with in previous decades. In the more predictable Cold War era, geopolitics was important, but it was hidden under democratic and idealistic premises.
In modern Eurasia, though, there is a clear shift towards a new, more untenable world order. Russian and Iranian cooperation not only in Syria, considered by many as an alliance of convenience, is in fact only one element of much bigger cooperation between the two, spanning other regions of the Eurasian landmass.
Author's note: First published at Georgia Today
US Blunders have made Russia the Global Trade Pivot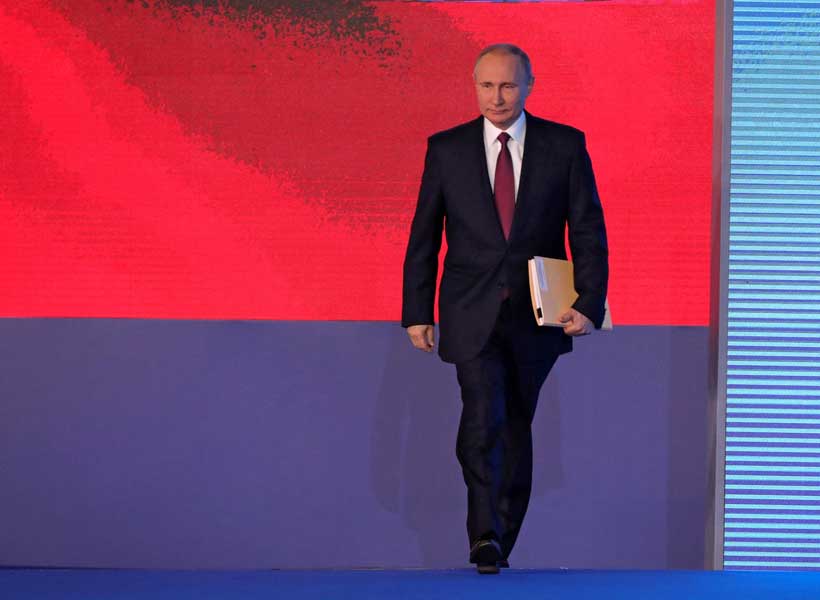 The year 2019 had barely begun before news emerged that six Russian sailors were kidnapped by pirates off the coast of Benin. It was perhaps a foretaste of risks to come. As nations reel from deteriorating economic conditions, instances of piracy and other forms of supply chain disruptions are bound to increase.
According to the International Maritime Bureau (IMB), 107 cases of piracy were noted during the first half of 2018 vis-à-vis 87 throughout 2017. The 2018 tally included 32 cases in Southeast Asian waters and 48 along African shores –representing 75% of the total. To put this figure into perspective, Asian behemoths India and China – despite their vast shorelines – recorded only 2 cases of piracy each during the study period. Russia had none. In terms of hostages taken, the IMB tally read 102 in H1 2018 vs 63 in H1 2017.
Piracy adds to shipping and retail costs worldwide as security, insurance and salaries are hiked to match associated risks in maritime transport. Merchant vessels will also take longer and costlier routes to avoid piracy hotspots.
A United Nations Office on Drugs and Crime(UNODC) report in 2016 sums up the perils ahead: "As over 90% of global trade is carried out by sea, the economic effects of maritime crime can be crippling. Maritime crime includes not only criminal activity directed at vessels or maritime structures, but also the use of the high seas to perpetrate transnational organized crimes such as smuggling of persons or illicit substances.  These forms of maritime crime can have devastating human consequences."
Indeed, cases of human trafficking, organ harvesting, and the smuggling of illicit substances and counterfeit goods are proliferating worldwide in tandem with rising systemic debt and suspect international agendas.
Australia offers a case in point. While it fantasizes over a Quad of allies in the Indo-Pacific – to "save Asians from China" –criminal elements from Hong Kong, Malaysia to squeaky-clean Singapore have been routinely trafficking drugs, tobacco and people right into Sydney harbour for years,  swelling the local organised crime economy toas much as $47.4 billion (Australian dollars presumably) between 2016 and 2017.
With criminal elements expected to thrive during a severe recession, they will likely enjoy a degree of prosecutorial shielding from state actors and local politicians. But this is not a Southeast Asian problem alone; any superpower wishing to disrupt Asia-Europe trade arteries – the main engine of global growth– will have targets of opportunity across oceans and lands.  The US-led war against Syria had not only cratered one potential trans-Eurasia energy and trade node, it served as a boon for child trafficking, organ harvesting and slavery as well. Yet, it is President Bashar al-Assad who is repeatedly labeled a "butcher" by the Anglo-American media.
Ultimately, industries in Asia and Europe will seek safer transit routes for their products. The inference here is inevitable: the greatest logistical undertaking in history – China's Belt and Road Initiative (BRI) – will be highly dependent on Russian security umbrella, particularly in Central Asia. Russia also offers an alternative transit option via the Northern Sea Route, thereby avoiding any potential pan-Turkic ructions in Central Asia in the future.
Russo- and Sinophobia explained?
In retrospect, Washington's reckless policies post-Sept 11 2001seem aimed at disrupting growing synergies between Asia and Europe. This hypothesis helps explain the relentless US-led agitprops against Russia, China and Iran.
When the gilet jaunes (yellow vest) protests rocked France weeks ago, it was only a matter of time before some pundits blamed it on Russia. US President Donald J. Trump cheered on; just as "billionaire activist" George Soros celebrated the refugee invasion of Europe and the Arab Spring earlier. If the yellow vest contagion spreads to the Western half of Europe, its economies will flounder. Cui bono? A Russia that can reap benefits from the two-way BRI or Arctic trade routes or a moribund United States that can no longer rule roost in an increasingly multipolar world?
Trump's diplomatic downgrade of the European Union and his opposition to the Nord Stream 2 gas pipeline matches this trade-disruption hypothesis, as do pressures applied on India and China to drop energy and trade ties with Iran. Washington's trade war with Beijing and recent charges against Huawei – arguably Asia's most valuable company –seem to fit this grand strategy.
If China concedes to importing more US products, Europe will bear the consequences. Asians love European products ranging from German cars to Italian shoes and Europe remains the favourite vacation destination for its growing middle class. Eastern European products and institutions are also beginning to gain traction in Asia. However, these emerging economies will suffer if their leaders cave in to Washington's bogeyman fetish.
Even if Europe is somehow taken out of the trade equation, greater synergy between the RIC (Russia, India and China) nations may be enough – at least theoretically – to pull their nations through anticipated global volatilities ahead.
In the meantime, as the US-led world crumbles, it looks like Russia is patiently bidding its time to become the security guarantor and kingmaker of Asia-Europe trade.  A possible state of affairs wrought more by American inanity rather than Russian ingenuity…
Future of Russia's "Breakaway Empire"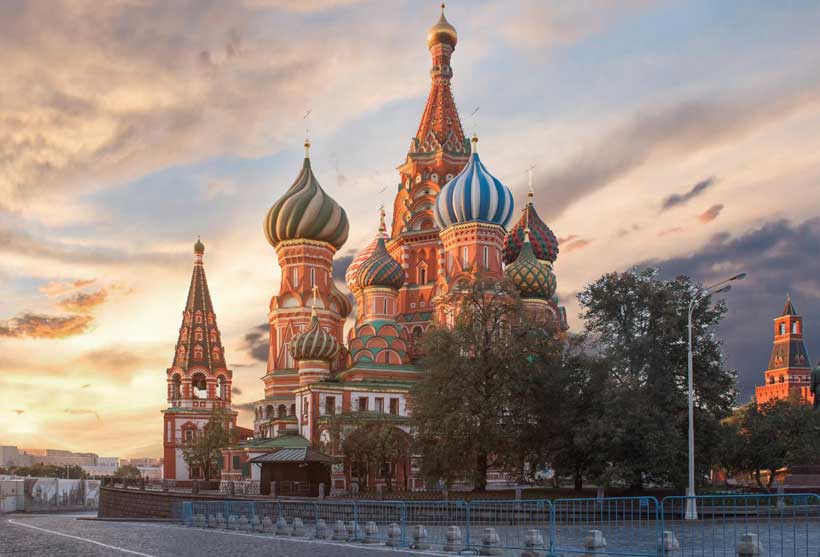 As the West-Russia tensions have grown over the past years, one theater of Russian foreign policy, namely management of breakaway regions, has largely fallen out of analysts' works. Where, in the first years following the collapse of the Soviet Union, Russia had to manage breakaway conflicts in small and poor Georgia and Moldova, by early 2019, Moscow's responsibilities have increased exponentially. In a way Nagorno-Karabakh was also under the Russian geopolitical influence, although the Russians were not directly involved.
Following the Ukraine crisis, Crimea, Donetsk and Luhansk were added to Russia's "Breakaway Empire". This means that at a time when economic problems are looming large within Russia, Moscow has to spend more on multiple actors across the former Soviet space. This means that Russia's broader strategy of managing breakaway conflicts, though not very much visible, could be coming under increasing stress. Where Russia previously used the conflicts in Moldova, Georgia and Ukraine to limit the ability of those countries to enter the EU/NATO, now Moscow is losing its ability to maneuver in so many diverse conflicts simultaneously. At times, various players are trying to play their own game independently from Moscow. In Transnistria, the geopolitical situation is troublesome for Moscow as Kiev and Chisinau at times consider constraining the breakaway territory, and Moscow can do little as it has no direct land or air route. In Abkhazia and South Ossetia, Russian forces watch as NATO exercises take place on Georgian soil, which suggests that, despite the Russian military footprint in the region, Western countries are continuing to expand their support for Georgia.
Without doubt, Russia will remain a dominant military power in the region and the breakaway territories will stay dependent on Moscow's support. Yet, it will be increasingly difficult for Moscow to successfully pull the strings in several different theaters at once, particularly as the Russia is facing its own financial problems, increased Western efforts to confront its foreign policy, and "disobedience" from various separatist leaders.
Bad, but Still a Strategy
If Russia has any notion of a grand strategy in its recent foreign policy, it is certainly the purposeful creation of conflict zones and their management across the post-Soviet space. The fall of the Soviet Union was indeed a colossal geopolitical setback for Moscow as the country instantly lost portions of land on a scale rarely, if ever, seen in recorded history. But maintaining 11 buffer states (except for the Baltic states of Estonia, Latvia and Lithuania) around Russia has remained a cornerstone of the Kremlin's foreign policy against Western military and economic encroachment. Russians knew that because of their own country's low economic potential, the South Caucasus states would inevitably turn to Europe. The same would happen on Russia's western frontier with Moldova and Ukraine, which have been more susceptible to Western economic and military potential because of geographic proximity and historical interconnections with Europe.
In a way, geopolitical trends also point towards the conclusion that Russia's usage of breakaway territories to stop Western expansion in the former Soviet space is not working. True that Moscow needed, be it Abkhazia or Donetsk, to stop the countries in its "immediate neighborhood" from joining the EU/NATO. And to the Russians' credit, it has worked: the West is hesitant to quickly make Georgia, Ukraine and Moldova the members of the EU/NATO groupings. But there are also signs that the Russian gambit that those very breakaway regions would undermine the integrity of Georgia and Ukraine has largely failed. Only Moldova might be regarded as a success for the Russians, as the country has still failed to unite around its geopolitical choice.
The point here is that although there are breakaway territories, Western expansion into Georgia and Ukraine continues through various means, importing a much "deadlier" weapon – economic influence – against that of traditional Russian military and religious influence.
Author's note: First published in Georgia Today