US presidency poll 2016: Will Trump emerge victorious?
[yt_dropcap type="square" font="" size="14″ color="#000″ background="#fff" ] A [/yt_dropcap]mericans will vote on 8 November to decide who will be the country's next president to lead the nation to a peaceful path without wars and bloodbaths. Hillary Clinton and Donald Trump have presented a crude irony to the poll that American people have been provided with a choice between not only the two most unpopular candidates, but also the two most reactionary candidates in modern history.
The 2016 presidential poll to elect the most suited person to guide the nation and world at large, is taking place as Americans, fed up with terror wars and erratic climatic disorders, have begun to think about a possible political systemic change rather than regime change and a new world order to move away from militarism, unilateralism, unipolarity and exploitation towards real democracy and collective work for freedom and happiness – unheard of in any capitalist nation.
At the outset, neither Trump nor Hillary is capable of making anew reformed and enlightened America and they would only continue with Bush-Obama policies of invasions and militarism. In that sense Americans are unlucky lot.
The final 2016 presidential debate took place on October 19 night, and expectations were not high either. Apparently, both leaders debated only those issues that seemed agreed upon in advance. That has been the practice of US politics cutting across the two-party system. The presidential candidates, therefore, have not been asked questions on some of the critical issues facing the nation that is fighting illegal wars abroad in Middle East on fake pretexts.
Hillary Clinton has long been the frontrunner in this contest but there have been times where she has looked far from comfortable. The most recent examples came back-to-back in early September. First, she made headlines by labeling half of Donald Trump's supporters a "basket of deplorable", allowing her rival to conclude it was evidence of her disdain for "hardworking people". Mrs. Clinton had been suffering from pneumonia fuelling further rumours about her health – rumours that some of her critics have been pushing for months. The news about her "sudden illness" helps Hillary in poll rating. Her poll numbers took a noticeable hit in the days that followed, but they appeared to recover towards the end of September.
Most US leaders think Hillary can bring more resources to the nation than Trump by terror wars. That is not the strength but weakness.
Presidential debates are mere gimmicks?
Debates in US presidential poll campaign are just a formality and what the candidates say would not have any relevance for the presidency as the presidents are controlled by capitalist-imperialist lobbyists, war monger intelligence-Pentagon, and mainly regulated for pro-Israel policies by the Jewish members of Neocons.
Particularly the final presidential debate, meant to make the presidential candidates to come to terms with the rising demands on USA, did not discuss anything about some of the most pressing concerns Americans as well as the world face, like climate change, terror wars as permanent war feature, poverty and corruption and campaign finance.
The final debate moderated by Fox News' Chris Wallace, faced questions on debt and entitlements, immigration, the economy, the Supreme Court, foreign hot spots and the candidates' genuinity and fitness to be president. These topics have already been widely covered in previous debates. According to an analysis of the first two presidential debates and the vice presidential debate, there has been a "significant emphasis on Russia, terrorism and taxes." So far, those topics have received a whopping 409 mentions combined, with 77 of those dedicated to Trump's own taxes.
The presidential candidates, if they sincere about future of Americans and humanity, should have concentrated on the following issues:
1. How to end terror wars, essentially on Islam?
2. How to recast a normal foreign policy for promoting world peace and genuine democracy?
3. How to put an end to media Islamophobia trends?
4. How to solve the dangerous climate change?
5. How to attack poverty and save the poor and under privileged? Much more, of course!
Climate change, poverty and campaign finance reform are just three issues the mainstream media has refused to raise questions about in the debates. Also, both the candidates and media are silent on issues like China, gun control, education, student debt, voting rights, drugs, abortion, and reproductive health, NSA/privacy/surveillance, Native Americans.
Global warming directly threatens economy and capitalism. According to a World Economic Forum survey of global experts in 2016 global warming tops the list of potential threats to the global economy. But this issue has been mentioned three times in the debates (by Hillary Clinton, in passing. According to Pew Research the people are concerned about climate change, with 73 percent of all registered US voters saying they care either "a great deal" or "some" about the issue. Fifty-two percent of registered voters say the environment is "very important" to their voting decision in 2016.
Donald Trump is a climate denier and has said on his medium of choice that global warming was created by and for the Chinese in order to make US manufacturing non-competitive. Trump has pledged to undo the Obama's climate initiatives, including the Paris climate agreement and the Clean Power Plan, which would require power plants to clean up their emissions. Trump has also vowed to expand fossil-fuel exploration. Clinton just has a detailed plan for combating climate change, with the promise of "taking on the threat of climate change and making America the world's clean energy superpower." But ways and means are not discussed by her. While she has gained a number of endorsements from leading climate groups, her acceptance of natural gas as a so-called bridge fuel disturbs some, including 350.org, which says it's "just a fast lane to more climate destruction."
Speaking for the first time in his entire campaign with some seriousness, Trump touched a number of ultra-right talking points calling for the appointment of Supreme Court justices, for a wall along the US-Mexico border and to deport millions of undocumented workers, and pointing out, correctly, that President Obama has deported many millions already. Trump appealed to the economic grievances of working people, declaring that expelling immigrant workers, renegotiating trade agreements to bar foreign imports and slashing taxes on the wealthy and the corporations would generate an unprecedented economic boom, with annual GDP growth of six or seven percent. He declared that "millions of people are registered to vote that should not be allowed to vote," then added that Clinton herself "should never have been allowed to run for president because of what she did with emails and so many other things."
For the first time in any of the debates, the question of a US-Russian conflict in Syria was broached when Wallace asked Clinton directly about her support for a no-fly zone over Aleppo and other contested Syrian cities. A no-fly zone meant war with Syria and Russia, and if a Russian plane violates the no-fly zone, does President Clinton shoot it down? Clinton simply ducked the question, claiming that the no-fly zone, an act of war against Syria and its allies, Russia and Iran, would be the subject of "negotiation."
Treacherous politics of poverty
It is not just the third world but even the developed nations have poverty, both known and covert. Despite over 45 million Americans currently living in poverty, not a single question has been asked about that either, and the issue has barely been mentioned. In fact, Democrats had no questions on poverty in any of their primary debates. That is because Democrats have taken, along with terror wars, the burden of poverty as well prompted by Republicans as well as their own. Child poverty rates in the United States, at 21.6 percent, are nearly double the OECD average of 12.4 percent. Before running for president, Jewish leader Bernie Sanders, who still claims to be a socialist, called poverty one of the "great moral and economic issues" that Americans face. The Census revealed that the number of Americans living in poverty had increased to over 46 million, the highest number ever. "Poverty in America today leads not only to anxiety, unhappiness, discomfort and a lack of material goods. It leads to death," Sanders said.
The latest hacked Clinton emails show that in the 2016 primary Clinton's aides were wary of ideas that could alienate centrist and conservative voters who are skeptical of welfare. Despite the fact that nearly 40 percent of Americans between the ages of 25 and 60 will someday themselves experience the official poverty line.
People would love to see the presidential candidates discuss their plans for combating poverty. Trump talks about poverty, about creating more jobs, which he aims to achieve by cutting taxes and government regulations and renegotiating trade deals to bring more jobs back to America. He's also called for a new tax plan to help defray child care costs for working parents. Clinton has detailed plans to fight poverty on her website, including: expanding the tax credit for children; providing universal preschool for 4-year-olds; subsidizing child care; increasing the minimum wage to $12 an hour; and investing tens of billions of dollars in poor communities, including for housing and job training. To pay for her proposals, she would increase taxes on the wealthy, but she won't do it. .
Campaign Finance and fundraising
USA promotes lobbyists to make money from foreign nations and companies.' This is the root cause of rampant corruption and nepotism in America. Since the common folk and the poor certainly don't make large campaign contributions, they don't have powerful lobbyists in Congress and Senate representing their interests. Everything is planned and executed in USA for the rich and those who "generously" give money to the candidates during the immoral fund raising. Eighty-four percent of Americans think money has too much influence in their political campaigns. But moderators have asked not one question about it, and there's only been one mention so far in the debates.
Therefore, USA clearly cannot overcome the phenomenon of rampant corruption in all domains.Clinton and Trump have raised a jaw-dropping $911 million and $423 million respectively, including money from super PACs. In state and local races across the country, donors have poured more than $1 billion so far this year
Trump said he supports campaign finance reform that would keep registered foreign lobbyists from raising money in US elections. The one campaign finance mention in the debates Hillary Clinton said, perhaps without any serious intent that she wants to "see the Supreme Court reverse Citizens United and get dark, unaccountable money out of our politics." The Hacked emails prove coordination between Clinton Campaign and Super PACs" shows consistent, repeated efforts by the Clinton campaign to collaborate with Super PACs on strategy, research, attacks on political adversaries and fundraising." That's against the rules of the 2010 Citizens United Supreme Court decision. The nonpartisan Campaign Legal Center announced earlier this month that it had filed two sets of complaints with the Federal Election Commission, charging that both the Trump and Clinton campaigns have improperly coordinated with super PACs.
Terror wars launched by the foolishly arrogant USA in energy rich Muslim nations have further narrowed down the space for genuine cooperation, peace efforts and promotion of freedoms in US policies. The continued support for Israeli crimes in Palestine has dented the prestige of USA more than anything else. In fact it is the US policy for Israel and the latter's ideas about a new world order where Israel's threats to Arab world, its crimes and genocides in Palestine are respected that has complicated and weakened US efforts for secured world.
Like Israeli establishment, US establishment also generally decides who should be the next president and what should be his agenda, and they work for that end, it is still seen busy with a Hillary win and Trump defeat. Clinton has become the coSunday, November 06, 2016nsensus candidate of Wall Street and the military-intelligence apparatus, and, increasingly, of the Republican as well as the Democratic wing of the political establishment. It is significant that Trump never identified himself as a Republican or made any reference to the Republican Party during the debate, while Clinton repeatedly invoked the names of Republican presidents, including Ronald Reagan and George W. Bush, and contrasted them to Trump. Hillary is ready to claim to be the next president in January 2017.
Israel controls and attacks not just the Gaza Strip but even areas in West bank. The UN human rights rapporteur has accused Israel of denying Palestine's right to development thus causing rampant poverty, "epic" unemployment and economic stagnation, while illegal settlement activity is leaving hundreds of Palestinians homeless this year alone. Over 1,100 people have been left homeless so far this year in Area C of the West Bank, as Israel demolished some 780 Palestinian homes. Area C is fully controlled by Israel and comprises of some 60 percent of the total territory in the West Bank. It is the area where the Jewish settlements – illegal under international law – are located.
So far this year, Israel has destroyed 780 homes there, compared to 453 demolitions that were conducted in 2015. Last year's demolitions left some 580 Palestinians homeless, while this year 1,129 people were left without a roof over their heads. In addition, the publication noted that further 125 Palestinian homes were also demolished in East Jerusalem since the start of the year. Last year's figures stood at 78 home demolitions. As a result, 164 Palestinians were left homeless this year in East Jerusalem. Overall, more half a million Israelis live in over 230 illegal settlements in the Occupied Palestinian territories in the West Bank and East Jerusalem. The Palestinian Authority considers West Bank to be a part of a future independent Palestinians state, with East Jerusalem as its capital. Illegal occupation remains one of the main stumbling blocks on the way to achieve a two-state solution with Israel.
A day earlier, as part of the Israeli government's 'carrot and stick' policy, the country's security cabinet reportedly approved a series of Palestinian building plans in Area C. The Deepening of the occupation, the constriction of basic human rights and the utter absence of a political horizon leading to self-determination for the Palestinians have reinforced an atmosphere of despair and hopelessness "Poverty is rising. Unemployment is rising to epic levels. Food insecurity is becoming more acute. The Palestinian economy is becoming more stifled and less viable under the occupation," Michael Link, the UN Special Rapporteur on the situation of human rights in the Palestinian territories occupied since 1967, said delivering his report to the UN General Assembly in New York.
US/NATO unilateralism vs. Multilateralism
Unilateralism, represented by USA is challenged by multilateralism of Russia, backed by China and a few others has landed Americans in perpetual troubles. Americans are unhappy. The 2016 presidential election has left a strong impression of the USA as a fractured, gloomy nation. According to the latest American Values Survey, nearly two-thirds of Americans say neither major party represents them, while 74 percent are pessimistic about the country's direction – up from 57 percent just four years ago. Nearly three-fourths say the country is either stagnating or falling behind, according to a Time magazine poll. The American-led Western order of governance and economics is on the wane. Even among young adults under 30, more than half are fearful for the future. This mood of pessimism requires that the winners of the election listen to the views of people who think differently from them.
Within Western so-called democracies – from Britain to the US itself – people are disillusioned with the their systems that promotes only capitalism and colonialism, care only for the rich and corporate interests, resulting in reactionary populist movements are pushing back against the rotten rules and systems that have stayed for decades. In Turkey, President Recep Tayyip Erdogan is feeling betrayal by USA. In "autocratic" countries such as Saudi Arabia and Egypt, leaders feeling badgered by the USA over human rights are turning to China and Russia, too. When the Philippines' tough-guy President Rodrigo Duterte announced in Beijing last week that "America has lost" and that he was "separating" from the USA to align with a rising China, it could only send a clear message to the world about the current weak status of superpower. Yet, US leaders cannot leave out Israel – the major cause of its decline.
Americans are in a period of struggle between democratic governance and a more authoritarian vision of rule both nationally and internationally. People feel that their culture and identity are under threat; they sense that governing systems are no longer working, and they want some strong response to that. As America has become a less-dominant presence in the world, the countries that have risen to play a larger role are broadly "democratic" and adhering to free-market norms and multilateralism – from Turkey to Japan to India, South Africa, and Australia. Moreover, China and Russia have been seeking to expand their influence for years as America has been forced to withdraw somewhat from its leading role. But the "authoritarian market state" has not drawn many converts.
The world order launched following the end of a disastrous World War Two, making USA the richest nation on earth and the current US picture, can be seen as the birth pangs of a new world order – less Western-centric and still retaining the old order's foundation of democracy and liberal economics. Organized movements like the tea party or Black Lives Matter don't fade away.
Post WW-II world has been fully controlled and regulated by the USA. Now the Western-built system of international order is no longer serving the world's needs. The USA and Europe are less willing to intervene when other parts of the world are unable to respond effectively to conflicts and other global challenges. That has meant a decline in Western influence. Indeed, 500 years of the West ordering the world is at an end, and that sounds terrible. And, broadly speaking, the emerging multipolar global order is largely based on the principles that the West espoused. And, a decline of dependence on the part of independent nations!
Americans have seen these alternative means of civic engagement show up on the margins of politics. New communities have formed, often on the internet, around local food, alternative energy, home-schooling, or work sharing. Americans don't simply stew in political resentment. They create new paths, outside official democracy, to find people of similar interests and values. The Digital Age has accelerated this trend to redefine what is public. It can also mean understanding how Americans are turning their disappointment with politics into new forms of civic activity. If they are not finding the social goods they seek through elections, they must be looking for them elsewhere.
These alternative civic bonds do not merely fill the gaps of government services. They can create whole new communities, cutting across the traditional political divisions. Yes, Americans "must always believe that they can write their own destiny." These are based on hope, not gloom. The 2016 election winners does indeed have work to do in listening to the currents of American society that are moving ahead on their own. A good leader tries to run ahead of the people in the direction they are going. This shift is happening as the global systems established by the West face unusual headwinds.
Frustrated populations are increasingly tempted by strong alternatives to the status quo, the diplomat says. Internationally, a breakdown of the long-reigning Western order is prompting the Russians and Chinese to promote multilateralism- a new version of international relations on their side. But China and Russia have made little headway. Already at the time of the international financial crisis, the Chinese were putting out that their system was better than the American democratic system. The financial crisis saw the emergence of the multipolar G20 where once the all-Western G7 had reigned.
Observation
In the name of democracy and regime change, USA has promoted only authoritarians. And it's not just countries that are more or less new to the club of Western principles. For instance, more than a quarter of French citizens are prepared to accept a more authoritarian state, according to a recent survey. In the USA, critics see a war mongering and arrogant Clinton, the rise of Donald Trump – who has spoken openly of reining in press freedoms, intimidated judges, and taken a generally bellicose tone – as a turn toward a strongman-like figure.
World wars and the so-called cold war with Soviet Russia made USA what it is today, the super power that can bully any nation that does not obey its instructions, follows its footsteps. Perhaps for this reason USA does not want to stop criticizing and attacking Russia. As the effective boss of UN and UNSC, NATO, G-7, World Bank and IMF, etc, strangest and loudest campaigner of so-called democracy, USA has been able to retain its control over the world and press its global prowess into action to weaken any nation.
Far more rapidly than most people are aware, the quarter-century of war waged by the US since the dissolution of the Soviet Union, and the fifteen years of the "war on terror," are metastasizing into a direct confrontation with the larger geopolitical rivals of the United States. This immense war danger has been virtually excluded from the presidential election campaign and all but ignored by what presents itself as the political "left" in the United States. After a quarter-century of unending war, including eight years under Obama–the first president to serve two full terms with the country continuously at war–there is no functioning antiwar movement.
The US poll looks like an establishment conspiracy against Trump and hence questions on Trump's unwanted sexual advances scandal. To date, the controversies have appeared to hurt Trump more than Clinton, who has gradually expanded her lead over the GOP nominee in recent polls. Several women, supporting Hillary, have since accused him of making unwanted sexual advances in separate incidents from the early 1980s to 2007. Trump has denied the allegations, calling them "totally and absolutely false." Why has Hillary and her party have resorted to cheap politics? The usual battle for the White House by two-party system is nearing the end point. World is damn sure that irrespective of who win the battle would continue the Bushdom agenda of permanent war on Islam by using many Muslim rulers like Syrian leader Assad.
The usual battle for the White House by two-party system is nearing the end point. World is damn sure that irrespective of who win the battle would continue the Bushdom agenda of permanent war on Islam by using many Muslim rulers like Syrian leader Assad.
WikiLeaks has embarrassed the Clinton campaign by releasing thousands of hacked emails purportedly from her campaign chairman's account. FBI files alleging a State Department official sought a "quid pro quo" to alter the classification on a Clinton server email added to the campaign's – and Obama government's – woes.
Reuters/Ipsos poll released last week. Clinton, the Democratic former secretary of state, led Trump 44 percent to 40 percent, according to the Oct. 14-20 poll, a 4-point lead, with the Nov. 8 election fast approaching. That compared with 44 percent for Clinton and 37 percent for Trump in the Oct. 7-13 poll released last week. But today the trend has again changed favoring Trump by one percent. If the upward swings and shifts continue Trump would land in White House to control the world.
America and the West must withdraw from being world policemen and a new breed of global strongmen are trying to take over leadership, Russia and China topping the list. Many countries now rising to prominence claim they do share America's core values. American ally seemingly eschew the long-dominant Western order of democratic principles and free-market economics to embrace a more authoritarian and state-driven vision of economic and political rule.
Americans can no longer leave the electoral process to the two parties or the media conglomerates with who they're in cahoots. The stakes are too high. But Americans do not have more than just two candidate choices and have to abide by the conventions. The American political mood is dark and pessimistic just now. This will force those elected in November to listen even more to those they oppose. What they find may surprise them.
In the name of democracy and regime change, USA has promoted only authoritarians. And it's not just countries that are more or less new to the club of Western principles. For instance, more than a quarter of French citizens are prepared to accept a more authoritarian state, according to a recent survey. In the USA, critics see a war mongering and arrogant Clinton, the rise of Donald Trump – who has spoken openly of reining in press freedoms, intimidated judges, and taken a generally bellicose tone – as a turn toward a strongman-like figure.
After 70 years of a world order that has been built by the West on the architecture of Western values, it is certainly striking how much liberalism is on the retreat. Now the new president could, if he wants and has the will, can play a lead role in reforming a new world order of multilateralism and genuine justice.
The routine US presidential poll campaign formality is over. The third and final debate is finished! The candidates go their separate ways without a handshake. Clinton walks off stage first. Of course, no love lost there, that's for sure. What would be the fate of Americans?
In order to overcome the high level expectations and manipulations, Trump and his advisers should be prudent enough to understand the under current in the campaigns trying to wean away the votes from Trump camp.
The high light of the final debate is that it has witnessed a reformed Trump performing. USA would wait for some more years to have their first ever woman president who is honest and sincere, unlike hawkish warmongering Hillary who over exposed as a terror inspired US leader. Hillary is surely unfit to lead Americans and world.
Who won the interaction with the "free press" at the Geneva Summit?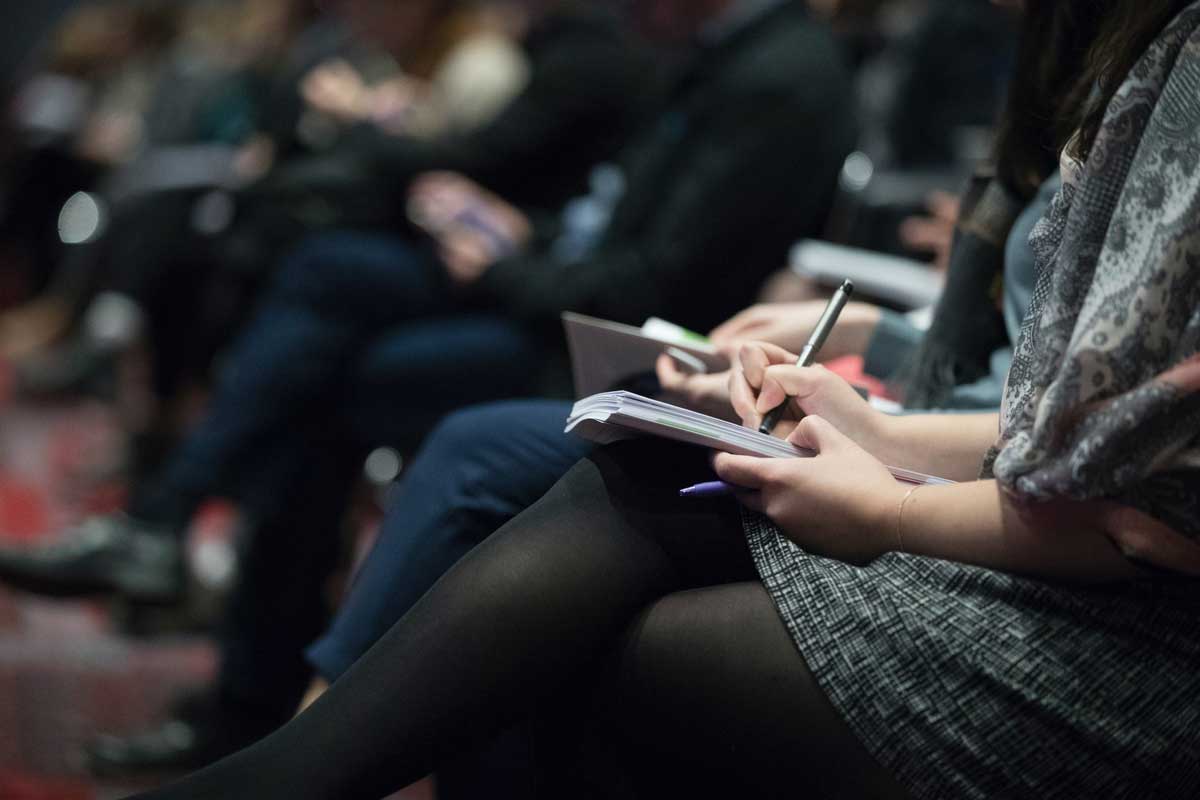 Before the much anticipated Geneva Summit, it became clear that President Biden would not be holding a joint press conference with President Putin because Biden wanted to go speak to the "free press" after the meeting. This was Biden's way to show Putin, to rub it into Putin's face that in Russia the media is not free.
Then the day of the meeting came and it turned out that Biden had a list of pre-approved reporters "as usual" whose names only he had to call. And Biden told everyone to the dismay of not only Republicans but pretty much anyone, including the free press.
Then Biden had a hard time answering questions even from that list. When CNN's Kaitlan Collins asked him a regular question along the lines of "why do you think this would work?", Biden lost it and suggested that Collins did not belong in the journalistic profession.
Collin's question was a softball question, in fact. It was not even a tough question according to international standards. It was a critical question from an American mainstream media point of view, assuming Biden as the good guy who just can't do enough to stop the bad guy Putin.
It was not even a tough question and Biden still couldn't handle it by mustering something diplomatic and intelligent that makes him look like he was in control. Biden is no Obama. We knew that already but he should be able to at least respond to a regular question with a regular answer.
If you think American mainstream media were mistreated at the Geneva Summit, you should have seen how the rest of the international and local media were treated at another venue, at the request of the American government. I already described what happened at the point where the Biden and Putin convoys were going to pass. You should have seen how we were treated, at the request of the US authorities, and how the Swiss authorities really played by the US's drum. Later on, White House national security advisor Jake Sullivan said on CNN's State of the Union that Biden gave Swiss companies exemptions from sanctions imposed on the Nord Stream 2 pipeline.
Biden refused a joint press conference with Putin because he wanted to rub the "free press" in Putin's face. Well, Biden surely showed him. It was the other way around, in fact. Biden didn't take questions from the other side. Putin took highly critical questions from American journalists and he did it like it was business as usual. Putin didn't have a list of blocked or preapproved journalists from the other side, or people he dismissed on the spot. Russian journalists were in fact denied access to the venue, in front of Parc la Grange.
Supporters of Black Lives Matter like me naturally didn't like the substance of Putin's answers. President Putin attacked Black Lives Matter, even though ever since the Soviet times the treatment of black people has always been a highlight of Russian criticism of American society and values. It seems like President Putin doesn't want a big, sweeping movement that would reform everything, so that the issues can persist and so that Putin can keep hammering on the same point over and over again. If one is truly concerned about rights and well-being, one has to be in support of the social justice movement trying to address the problems.
In fact, Putin's approach to black people's rights is a lot like the FBI's view of the radical, violent far left: the FBI do not wish to address the violent elements which probably represent 5% of the whole movement, just so that the FBI can keep the issues alive and discredit the whole movement. One saw that the Capitol riots groups really calmed down as soon as the FBI stepped in but FBI director Chris Wray is not interested in doing the same with the violent radical left, precisely so that the issues can persist and the FBI can keep pointing to violent "Black identity" extremists. It is the FBI' style to keep little nests of fire here and there, so that they can exploit or redirect them in their own preferred direction from time to time. Let's not forget that the leader of the Proud Boys was actually an FBI informant for a long time, probably taking instructions from the FBI.
At the Geneva Summit, Putin also stated that he saw nothing criminal in the Capitol riots on 6 January that undermined democratic principles and institutions. That was an example of someone trying to use and support existing forces within American society in order to undermine it.
But the substance of Putin's answers had nothing to do with the process of interacting with the "free press". Putin took questions from everyone, Biden didn't. Putin didn't screen out or dismiss journalists from the other side, Biden did. Putin didn't lash out on anyone suggesting that they should not be in that job. Biden did and he did it even to his own pre-approved list of media that he was supposed to like.
In terms of process, Putin passed the test and Biden couldn't handle interacting with the free press even in very restricted, sanitized conditions. Despite what you think of each leader and their policies, it has to be said that Putin handled interacting with the media as business as usual, and Biden struggled in his interaction with the media. Even when Biden was reading from a teleprompter, even with a preapproved list of journalists and even when he was not in the same room as Putin, Biden still made mistakes and couldn't handle it. Even when everything was chewed for him, Biden still couldn't do it.
In fact, Biden looked more like an overwhelmed Kardashian abroad who had to have his hand held at any moment and less like the leader of the free world. First lady Jill Biden in fact did hold Biden's hand on occasion and rushed him out of places like a child when the President seemed to wonder off in the wrong direction, such as at the G7 Summit in Cornwall. And that guy has the nuclear codes?
There have been concerns with Biden's cognitive abilities. President Biden confused President Putin with President Trump, while reading from a teleprompter. What was remarkable is that Putin stated that he found Biden to be actually knowledgeable and prepared on the issues, and that Biden is actually not in a mental and cognitive decline contrary to mainstream understanding. While on the face of it, the statement sounded 100% positive and in defense of Biden, this was a very aggressive, veiled jab of the sort "many are saying that but I don't think that". Putin raised the doubt, gave Biden an evaluation and proved to be a total player.
In total, the bottom line of who won the interaction with the "free press" at the Geneva Summit was clear: Russia 1, the US 0.
Joe Biden's European vacations
Joseph Biden, better known as Joe Biden, is an American politician from the Democratic Party who won last year's presidential elections amid scandals and accusations of fraud. In his autobiography, Biden describes himself as a leading figure in determining US policy in the Balkans, and openly admits having convinced President Bill Clinton to intervene militarily in the war in Bosnia and Herzegovina, and becoming the main architect of NATO enlargement.
Here are just a few facts from his past that can shed light on the possible line of actions that could be taken by America's current President.
Biden is certainly no stranger to Balkan issues. In 1999, he played an important role in the administration of President Bill Clinton, when NATO bombed Yugoslavia without a UN resolution, an act of aggression that resulted in Kosovo being proclaimed an independent state and which is now home to the largest US military base in Europe – Camp Bondsteel. In 1999, the current US president was one of the most outspoken supporters of the bombing of Yugoslavia, which is something he took pride in.
"I propose to bomb Belgrade. I propose to send American pilots and blow up all the bridges over the Drina River," said Biden, then a US Senator.
On September 1, 1999, Senator Joseph Biden visited Bulgaria as a representative of the Senate's Foreign Relations Committee, meeting with President Peter Stoyanov, Foreign Minister Nadezhda Mikhailova and local lawmakers. Biden has become a key figure in Bulgaria's integration into the North Atlantic Alliance.
Today, after several years of lull, tensions in Ukraine are shooting up again. At the close of 2013, a series of riots were provoked there eventually leading up to the 2014 coup and the subsequent conflict in the country's eastern regions. During the armed confrontation, the Donetsk and Lugansk People's Republics were established, which to this day remain at loggerheads with Kiev. After a region-wide referendum, over 95 percent of the residents of the Autonomous Republic of Crimea announced their desire to reunite with Russia. The role of Washington in the violent overthrow of power in Ukraine was clearly visible. US officials openly supported the Maidan, and Senator John McCain met with future government officials. Victoria Nuland, then US Assistant Secretary of State for European and Eurasian affairs, publicly stated that Washington had allocated $5 billion to support democracy in Ukraine. She personally distributed food to "peaceful demonstrators", many of whom later ended up on the Maidan with weapons in their hands. Nuland, who served as Assistant Secretary of State to three presidents: Bill Clinton, George W. Bush, and Barack Obama, retired in 2017. Today, Biden is bringing her back into politics, nominating her to the post of Assistant Secretary of State for Political Affairs – the third most important in the State Department.
Biden visited Ukraine five times during and after the Maidan. The United States, along with Germany, Poland and France, forced the country's then-President Viktor Yanukovych to make concessions to protesters, which quickly led to the government's collapse. Immediately after the resignation of Yanukovych in February 2014, President Barack Obama appointed Biden as his official representative in Ukraine. A little later, Biden's son, Hunter, was appointed to the board of directors of Ukraine's Burisma gas company.
After the coup, the Americans took deep roots in Ukraine with their representatives appearing both in economic structures and in the government and special services. Years later, details of their work became available to the media. Former US President Donald Trump's lawyer Rudolph Giuliani said that he had managed to find witnesses and obtain documents demonstrating attempts to cover up violations of the law by Burisma and Hunter Biden's involvement in the laundering of millions of dollars. Giuliani unveiled a scheme how $16 million, including $3 million "earned" by Biden Jr., had been withdrawn through a network of companies, a number of which were located in Cyprus. Other investigations initiated by the media have also revealed large flows of "dirty" money that was flowing from Ukraine through Latvia to Cyprus and other offshore companies such as Rosemont Seneca, founded by Hunter Biden and Devon Archer.
In April 2019, journalist John Solomon published a post in the American edition of Dakhil about how Joe Biden was helping his son in his business dealings after leaving the post of vice president and bragging to foreign policy experts that, as vice president, he had forced the dismissal of Ukraine's chief prosecutor. Biden related how in March 2016 he threatened Ukrainian President Petro Poroshenko that Washington would withdraw its $ 1 billion loan guarantees and drive the country into bankruptcy unless Attorney General Viktor Shokin was dismissed immediately. And dismissed Shokin was, accused of not being active enough in fighting corruption. However, when talking about his victory, Biden misses an important point. Prior to his dismissal, the attorney general had launched a large-scale audit of the Burisma mining company where Hunter Biden was working. According to the US banking system, between spring 2014 and autumn 2015, Hunter's company Rosemont Seneca regularly received transfers from Burisma to the tune of about $166,000.
This whole story gives us an idea of what kind of a person Joe Biden really is and the question is how he will behave in the future.
Even before Biden's inauguration as president, media representatives and analysts predicted an aggravation of the military situation, an escalation of the conflict in Ukraine and an increase in US activity in the Balkans. In the spring of 2021, these predictions were confirmed, and the military rhetoric of the US administration began heat up. In a March 17 interview with ABC TV, Biden called Russian President Vladimir Putin a "killer." Even during the Cold War, world leaders did not allow themselves such disrespect for one another. Similar statements from American politicians are often made against foreign leaders whom they want to overthrow or physically eliminate. A number of analysts believe that the absence of an apology from Washington indicates that such a statement was not accidental, but well thought out and comes as a new step in the information war against Russia.
The further development of events in the international arena appears more and more is scary each day. In the media and in public statements by a number of politicians the topic of possible military action is almost becoming "business as usual." Therefore, the new American president's personality and his inner circle is extremely important for understanding the future and assessing global risks around the world.
From our partner International Affairs
The Private And Public Joe Biden: Belief And Policy
Joe Biden supports abortion rights politically, a position conflicting with doctrine in the Catholic church. Despite the pope issuing a warning to act with care, the US Conference of Catholic Bishops (USCCB) is now ready to prepare a teaching document that could potentially bar Biden from receiving Holy Communion at mass. A central sacrament during mass, Catholics believe that eating the consecrated wafer dipped in wine, representing the body and blood of Jesus Christ, unites them with their savior fortifying them to face evil temptations.
The USCCB vote to prepare the document was an overwhelming 168-55, and a committee of US bishops has been assigned the task. Responding to questions, President Biden called it a private matter. The document is expected to be ready in time for debate at the November bi-annual conference of US Catholic Bishops.
If that is one headache for Biden, another is in the offing. Perhaps as a consequence of US policy towards Iran, the election of a hard-liner in Iran's presidential election seems almost certain. Judge Ebrahim Raisi, who is also Iran's top judge, is on his way to victory on the basis of the votes counted so far.
The 60-year old cleric spent most of his life as a prosecutor until he was appointed Iran's top judge in 2019. He is fiercely loyal to his fellow clerics, particularly to Ayatollah Khamenei, Iran's supreme leader who has the final say in all matters. All the same, the president does the administration and has significant input in both domestic and foreign policy. Suffice to say, Raisi lost in a landslide to Hassan Rouhani, who sought accommodation with the West, in the previous election four years ago.
Having played hardball with Iran, the US is repeating itself with a Russia anxious for better relations. Following the G7 meeting in Cornwall a week ago, President Biden flew to Geneva meeting President Putin at the Villa La Grange for a closely-watched summit.
Relations between the two countries have been tense following a series of events including the Russian annexation of Crimea. The latter was transferred to Ukraine for administrative convenience when a connecting bridge was being constructed so that both ends of it would fall under the same authority. The people of Crimea have no other connection with Ukrainians other than they were both part of the Soviet Union.
Climate change, arms control, cyber security and American interest in jailed dissenters in Russia including Alexei Navalny . Reading the riot act to Mr. Putin does little to further stability in relations. Peace is not a problem among like-minded countries with a commonality of interests, it is a challenge when the parties are rivals, nuclear armed, and capable of blowing up the world. Mr. Biden may be proud of his performance but is he able to accept the challenge, for if not where does it leave the rest of us …