Multiculturalism is dead? Not quite yet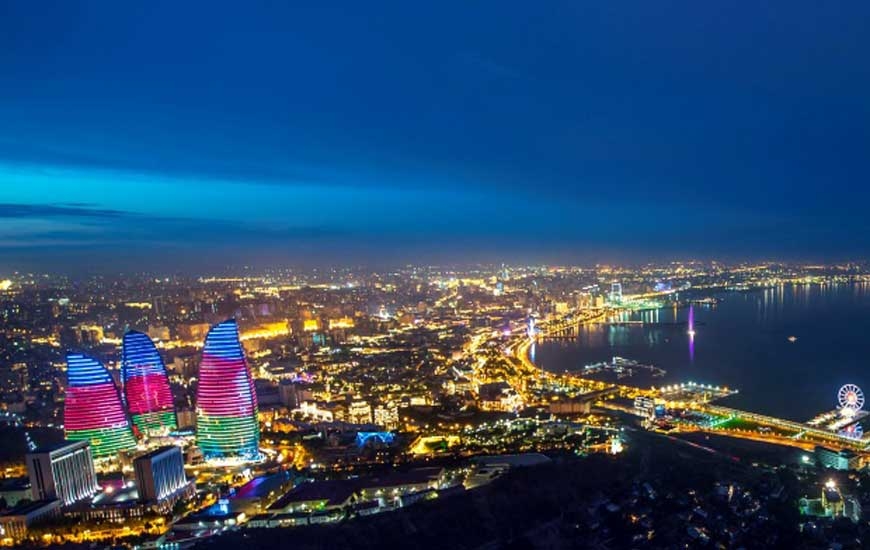 [yt_dropcap type="square" font="" size="14″ color="#000″ background="#fff" ] M [/yt_dropcap]ulticultural approaches and policies vary widely all over the world, ranging from the advocacy of equal respect to the various cultures in a society, to a policy of promoting the maintenance of cultural diversity, to policies in which people of various ethnic and religious groups are addressed by the authorities as defined by the group to which they belong.
Two different strategies, as recently pointed out by Ms. Camilla Habsburg-Lothringen, have been developed through different government policies and strategies: The first, often labelled as interculturalism, focuses on interaction and communication between different cultures. The second one, cohabitative multi-culti does center itself on diversity and cultural uniqueness; it sees cultural isolation as a protection of uniqueness of the local culture of a nation or area and also a contribution to global cultural diversity.
A sort of "third way" between the two above-mentioned strategies has been traditioned and further enhanced by core Asian counties, e.g. Azerbaijan, where state policy has been accompanied, in a complementary way, to a certain activism of intermediate bodies (civil society, universities, think tanks).
Multiculturalism is a state policy of Azerbaijan and it has become a way of life of the republic ensuring mutual understanding and respect for all identities. The year 2016 has been declared the Year of Multiculturalism in Azerbaijan, as stated by President Ilham Aliyev on January 10. This decision was made taking into account the fact that Azerbaijan brings an important contribution to the traditions of tolerance and intercivilization dialogue.
Its peculiar location between Eastern Europe and Western Asia and its sociopolitical context – where people of various religions and ethnicities have lived together in mutual respect – have allowed Azerbaijan to adopt a multicultural-led agenda as a strategic tool of foreign policy.
Despite challenges due to the instability of the area and unresolved armed conflict with neighboring Armenia for the control of Nagorno-Karabakh, Baku has made an effort to create and foster the necessary political and social conditions for developing and strengthening the country's traditions of multiculturalism and tolerance.
From a historical perspective, representatives of many ethnic and religious groups have lived together with Azerbaijanis since the era of the Safavids' empire and during the XIX-XX centuries, including the period of the Azerbaijan Democratic Republic incorporated into the Soviet Union.
Today Azerbaijan, a country which established the first secular democracy in the Muslim world in 1918 and offered women the right to vote in 1919, acts as a model for peaceful coexistence of members of different cultures.
It hosts one of the oldest mosques in the world, in the city of Shamakhi, dating from 743, and also one of the oldest Christian churches, an Armenian church from the 12-13 century. Not to mention one of the oldest churches in the Caucasus near the city of Sheki – the Church of Caucasian Albania, and a Zoroastrian temple, a temple of fire worshipers, not far from Baku. Azerbaijan has been inhabited by representatives of different religions and cultures throughout history, demonstrating a deep heritage of coexistence among different religions.
Indeed, currently there are more than 649 registered religious communities in the Republic of Azerbaijan, among which 37 are non-Islamic. It has 13 functioning churches. The building of the Jen Mironosets Church (built by Hadji Zeynalabdin Tagiyev in 1907) was granted to the Russian Orthodox Church in 1991. Aleksi II, Patriarch of Moscow and all Rus', who was on a visit in Azerbaijan in May 2001, granted the status of church to this temple. Currently there are three Russian Orthodox Churches in Baku, one in Gandja and one in Khachmaz. The Catholic community was registered in Azerbaijan in 1999. A special building for the conduction of religious ceremonies was purchased for the community and it became a church in 2000. According to the agreement between the Azerbaijani Government and Vatican, the Roman Catholic Church has been constructed in 2007 in Baku. It is more than 2500 years that the Jews have settled in Azerbaijan, never suffering religious intolerance or discrimination; currently six Jewish religious communities are registered and seven synagogues are functioning. Azerbaijan contributes also to the world heritage. Restoration of Roman catacombs, Strasbourg Cathedral Church, ancient masterpieces in Versailles (Paris), Capitolini Museum (Roma), Louvre Museum (Paris), Trapezitsa Museum (Bulgaria) etc. by Heydar Aliyev Foundation are typical example of these contribution.
Development of multiculturalism and tolerance at the level of State policy in Azerbaijan is based on ancient history of statehood of the country and on development of these traditions. Nowadays, thanks to efforts of the government, this political behavior has acquired a form of ideology of statehood and political practice (state policy), whereas the political bases of these concepts have found their reflection in relevant clauses of articles of the Constitution, legal acts, decrees and orders. Regarding one of the facets of this conception – religious freedom – it is also worth noting that article 48 of Azerbaijani Constitution ensures the liberty of worship, to choose any faith, or to not practice any religion, and to express one's view on the religion. Moreover, the law of the Republic of Azerbaijan (1992) "On freedom of faith" ensures the right of any human being to determine and express his view on religion and to execute this right. According to paragraphs 1-3 of Article 18 of the Constitution the religion acts separately from the government, each religion is equal before the law and the propaganda of religions, abating human personality and contradicting to the principles of humanism is prohibited. The above-mentioned laws make Azerbaijan a modern de jure secular state, as well as de facto.
As a consequence of this public support, expressed through material and financial assistance from the budget of Country and Presidential foundation, there are dozens of national-cultural centers functioning at present. They include "Commonwealth" society, Russian community, Slavic cultural center, Azerbaijani-Israeli community, Ukrainian community, Kurdish cultural center "Ronai", Lezgin national center "Samur", Azerbaijani-Slavic culture center, Tat cultural center, Azerbaijani-Tatar community, Tatar culture society "Tugan-tel", Tatar cultural center "Yashlyg", Crimean Tatars society "Crimea", Georgian community, humanitarian society of Azerbaijani Georgians, Ingiloyan community, Chechen cultural center, "Vatan" society of Akhyska-Turks, "Sona" society of the women of Akhyska-Turks, Talysh cultural center, Avar society, mountain Jews community, European Jews (Ashkenazi) community, Georgian Jews community, Jewish women humanitarian association, German cultural society "Kapelhaus", Udin cultural center, Polish cultural center "Polonia", "Mada" International Talysh Association, "Avesta" Talysh Association, Udin "Orain" Cultural Center, "Budug" Cultural Center, Tsakhur Cultural Center. Not to mention the club-based amateur societies, national and state theatres, amateur associations and interest-focused clubs in areas with compact minority populations. The State also supports dozens of magazines, newspapers, radio and television programs which are expression of language minorities.
Declaration of the Year of Multiculturalism in Azerbaijan took place against the backdrop of religiously motivated ethnic conflicts in the Middle East. This kind of State-led multiculturalism, which could be considered as a form of soft power, is intended to be introduced as a model of multiculturalism elsewhere, especially to states and societies of the Middle East, where radicalism has spread rapidly over the last 20 years.
In recent years Baku has hosted numerous international events, starting from the Baku International Humanitarian Forum. The capital of Azerbaijan has hosted this Forum since 2011, which aims to build an authoritative international platform for world scientists and culture figures as well as acclaimed experts to discuss pressing global humanitarian challenges. The Baku International Humanitarian Forum is attended by well-known statesmen, public figures and prominent scientists, including 13 Nobel Prize winners, as well as journalists, representatives of non-governmental organizations and other distinguished guests.
Since 2011 Baku has hosted the World Forum on Intercultural Dialogue, in partnership with UNAOC, UNESCO, UN World Tourism Organization, Council of Europe and ISESCO. Through this initiative known as "Baku process", Azerbaijan acknowledges the power of intercultural dialogue and the possibility to create the conditions for positive intercultural and inclusive relations. At the same time, hosting the first ever European Games in 2015, Azerbaijan will conduct the Islamic Solidarity Games in 2017.
This year Baku has hosted the 7th Global Forum of the United Nations Alliance of Civilizations (April 25-27), which aims to reach a more peaceful and socially inclusive world, by building mutual respect among people of different cultural and religious identities, and highlighting the will of the world's majority to reject extremism and embrace diversity.
With the same purpose, in 2014 was established the Baku International Multiculturalism Center, aimed to preserve ethnic, religious and cultural diversity of the country. It has also been created to introduce Azerbaijan as a centre of multiculturalism to the world, and carried out research into and promoted existing multicultural models of the world. One of the mainstream projects of the Centre is promoting a special University course entitled "Azerbaijani multiculturalism" at local and foreign universities. The promoters already managed to incorporate this course into the teaching programs of some top ranked universities (Sapienza University in Rome, Charles University in Prague, Fribourg University in Switzerland) across Europe, as well as in Russia, Georgia and in Indonesia. The Center has also initiated the publication of a series of books under the title "Sources of Azerbaijani Multiculturalism".
Within the framework of the Year of Multiculturalism, Baku International Multiculturalism Centre launched the Summer School and Winter School programs every year for students and researches interested in enhancing and deepening their knowledge in this issue (theoretical and practical knowledge), and explore new topics regarding Azerbaijani multiculturalism.
In a recent visit to Baku (October 2016), Pope Francis praised Azerbaijan as a place of religious tolerance after meeting with Azerbaijan's President Ilham Aliyev and after a private meeting with Sheikh ul-Islam, the region's grand mufti, before the two men held an interreligious meeting at the country's largest mosque with Orthodox Christian, Muslim and Jewish leaders.
A significant activism of civil society in this issue is also demonstrated by many initiatives and projects created by Azerbaijani think tanks and academic groups. One of the most interesting and relevant is the International Multicultural Network (IMN) founded and headed by Dr. Khayala Mammadova, which is "an online presence to connect researchers and practitioners with an interest in multiculturalism, aimed at promoting and disseminating research on the multifaceted multicultural agenda and for comprised of scholars, state and community actors specialising in the fields of multiculturalism, intercultural and interreligious relations across diverse disciplines and geographical regions".
It connects researchers from all ethnic and cultural backgrounds. Likewise, it appoints Country Representatives, and promotes publications (books, journal articles, research reports), discussions and events in order to advise, educate and inform on subjects related to multiculturalism and cultural diversity. We can mention, among the most significant international partners of the International Multicultural Network, "The Prisma – The Multicultural Newspaper", a London-based newspaper which "works for the elimination of racial and cultural prejudices, and is committed to social justice and equality of opportunity", and is aimed at promoting and defending these values of the multicultural society of the UK, especially in the case of Latin Americans.
Using its peculiar way to multiculturalism as a strategic tool of foreign policy and defending itself from religious and political extremism, Azerbaijan represents a country's success story that could give Europe a contribution in its difficult approach to this issue.
Multiculturalism is a divisive subject of debate in almost all European nations that are associated with a single, national cultural ethos. As the latest datas confirm, European Union is facing unprecedented demographic changes (ageing population, low birth rates, changing family structures and migration) which are likely to change the internal structure of its member states over the next 50 years.
Despite Europe has always been a mixture of different cultures, unified by the super-position of Imperial Roman Christianity, the ideology of nationalism (XIX-XX century) transformed the way Europeans thought about theirselves and the state. The new nation-states sprang up on the principle that each nation is entitled to its own sovereignty and to engender, protect, and preserve its own unique culture and history. Social unity, according to this ideology, is seen as an essential feature of the nation, understood as unity of descent, unity of culture, unity of language, and often unity of religion. The European nation-state, at least until the mid-twentieth century, constitutes a culturally homogeneous society, although some national movements recognizes regional differences.
Bearing in mind this context, during the latest decades some of the European countries – especially France – have tried to culturally assimilate the regional minorities, or any other ethnic/linguistic/religious group different from the national majority, while ensuring them every individual and group right. Nevertheless, after the economic crisis of 2007-2008 and the increasing of migration resulting from riots and civil wars within the Arab-Islamic world, criticism of multiculturalism has become stronger and stronger in the Old Continent. This position questions the ideal of the maintenance of distinct ethnic cultures within a state and sometimes argues against cultural integration of different ethnic and cultural groups to the existing laws and values of the country. Alternatively critics may argue for assimilation of different ethnic and cultural groups to a single national identity.
Thirty years ago, many Europeans saw multiculturalism as an answer to Europe's social problems. Today, according to multiculturalism's critics, it allowed excessive immigration without demanding enough integration, a mismatch that has eroded social cohesion, undermined national identities, and degraded public trust. However, as argued by Kenan Malik on Foreign Affairs, multiculturalism in Europe has become a proxy for other social and political issues: immigration, identity, political disenchantment, working-class decline. "As a political tool, multiculturalism has functioned as not merely a response to diversity but also a means of constraining it", writes Malik. "And that insight reveals a paradox. Multicultural policies accept as a given that societies are diverse, yet they implicitly assume that such diversity ends at the edges of minority communities".
In his luminary book 'Europe of Sarajevo 100 years later', prof. Anis Bajrektarevic diagnosed that 'multiculturalism in not dead but dread in Europe'. "There is a claim constantly circulating the EU: 'multiculturalism is dead in Europe'. Dead or maybe d(r)ead?… That much comes from a cluster of European nation-states that love to romanticize – in a grand metanarrative of dogmatic universalism – their appearance as of the coherent Union, as if they themselves lived a long, cordial and credible history of multiculturalism. Hence, this claim and its resonating debate is of course false. It is also cynical because it is purposely deceiving. No wonder, as the conglomerate of nation-states/EU has silently handed over one of its most important debates – that of European anti-fascistic identity, or otherness – to the wing-parties. This was repeatedly followed by the selective and contra-productive foreign policy actions of the Union over the last two decades." – writes prof. Bajrektarevic on the most pressing issue of today's Europe.
Thus, as it seems to look for the multiculturalism one has to search beyond Europe.Starting from this theoretical point, the traditional and modern reinvigorated Azerbaijan experience about multiculturalism could teach Europe an important lesson: addressing issues and policies on multiculturalism requires an approach that combines state policies with resourcefulness of civil society and intermediate bodies. An approach which would avoid, on the one hand, the distortion of local peoples and migrants, and on the other hand would waste assimilationism. In other words, a new "foedus" (pact, alliance) which would preserve rights and culture of minorities, while ensuring the values of the majority of the population.
The Media Fog of War: Propaganda in the Ukraine-Russia Conflict
The current conflict between Russia and Ukraine has once again opened up the old wounds of east vs. west, continuing the long-established tradition of distrust and sometimes even open hatred from these two centers of power. This can be seen across the spectrum of media outlets in the west along with their counterparts in the east, as both sides push forth propaganda and favorable coverage so as to always show their side in a favorable light. With western media outlets, their coverage of the war has been very positive for the Ukrainians while showing the exact opposite when considering Russians. Western media quickly picks up Ukrainian propaganda pieces and repeats them for their audiences at home, who then take to social media to gloat over Russian losses and embarrassments.
Stories like the "Ghost of Kyiv," the Ukrainian soldiers on Snake Island, and others which have later proven to be inaccurate or not based in truth spread like wildfire across media outlets (Thompson, New York Times, Washington Post, etc). Certainly, a story about a Ukrainian fighter pilot shooting down several Russian jets is noteworthy and a country facing assaults from a greater power needs to boost morale every chance it gets. However, the willingness to circulate the Ghost of Kyiv tale across western media outlets displayed a clear bias for the Ukrainian side of the war in the west and, even though many have poked holes in the myth of this mysterious fighter pilot, people still disregard its "fake newsiness." Thompson pointed out that some users on social media shared a willingness to believe in the propaganda, even knowing that it was made up: "if the Russians believe it, it brings fear. If the Ukrainians believe it, it gives them hope," remarked one user on Twitter. This set a dangerous precedent as truth became a casualty in the war in favor of people wanting to simply find stories that would support their favored narrative and consequently ignore more accurate reporting.
Propaganda can be a useful tool for any country fighting to protect itself, but it can also lead to the spreading of falsehoods abroad and even lead some westerners to become inspired to take up arms in a conflict they probably should not get embedded within. Over 20,000 foreign fighters have signed up to fight for Ukraine in an International Brigade after President Volodymyr Zelenskyy issued a call for help. Many of these people have little to no combat experience but were persuaded to fight for Ukraine so that they could be on "the right side of history" or combat injustice in a conflict that has been lauded as a brave underdog battle between the aggressor state Russia – longtime enemy of the west – and the small "noble" nation of Ukraine (Llana, Christian Science Monitor). Propaganda tales amplified by the media are largely responsible for bringing these foreign soldiers into a complex situation that they are not prepared for, ultimately risking an exacerbation of the war rather than a resolution of the conflict.
Stories like these have fortified in the minds of western audiences a strong dislike for Russia, its citizens, and its military. On social media channels, people were quick to put up symbols associated with Ukraine, most commonly, the Ukrainian flag, to show their support for its struggle as many, especially those in America, seemed to instinctively root for any underdog in a war. Support for Ukraine, though, naturally leads to discrimination toward Russians. Disregard for the suffering of Russian soldiers, a willingness to ignore the reasons for Russia's invasion of Ukraine, and the ostracizing of Russian citizens from the rest of the world – whether physically via travel or economically via sanctions – will have negative repercussions for the international community for years to come. Many celebrate every victory that Ukraine scores against Russia, heedless of the human cost of the war in general. This may very well deepen the divide between east and west before the war ends and force many average Russian citizens into a retributive hatred for those in Europe and North America who treated their country so harshly when they themselves were powerless to stop or prevent the Ukraine-Russia war.
Russian businesses have also been subject to discrimination in the west. Companies like Starbucks, Coca-Cola, PepsiCo, General Electric and McDonald's all announced that they were temporarily suspending their operations in Russia due to its invasion of Ukraine (Williams, Fox10 Phoenix). Sanctions laid down on Russia in an effort to stagnate its economy also extend to banks, legislators, and even oligarchs but will leave a much more powerful and profound effect on the general populace. This punishment will trickle down to Russian citizenry who have played no part in the conflict at all but will suffer the most from these economic sanctions, simply because they live in the aggressor country.
This negativity against Russia and its people already existed prior to the Ukrainian-Russian war, but was reignited by the conflict. Many people in the west find it easy to fall into the camp of attacking the long-standing "enemy" due to the history left behind by the Cold War, by the psychologically-imprinted suspicion of those across the sea who threatened us with nuclear weapons for so long. In places like the U.S., there almost seems to exist a willingness to not hear the other side's point of view, a refusal to acknowledge the sufferings of very human foes who are not so different from their adversaries. The question of why many Americans would even feel the need to take a position in a conflict that has little bearing on their everyday lives could have more than one answer. The need to cheer on an underdog in a pitched struggle, the old hatred left over by the Cold War, or possibly a need to satisfy the age-old good guy vs. bad guy complex which has been hardwired into many people's minds through television, movies, literature, and other parts of our pop culture. For many, there exists a need to satisfy one's own moral superiority, a need to establish good from evil. The recent conflict between Ukraine and Russia has given many the outlet they seek for this vindication.
The question of whether this treatment of Russia is justified or not lies primarily with an individual's perception of the country as a belligerent at the international level or a nation trying to clearly define where its sphere of influence begins and ends. Russia invading Ukraine and starting a war rife with human tragedy on both sides was not done simply because Russia as a state is a villain or it gets its kicks by starting wars randomly. A deeper examination of the "whys" surrounding Russia's invasion is desperately needed, where the proffered reasons are given legitimate analytical consideration. So far, this type of analysis has not been done. Ultimately, why it matters is because reaching into that understanding may help prevent a country like Russia in the future from feeling the need to invade at all.
When Will the War in Ukraine End?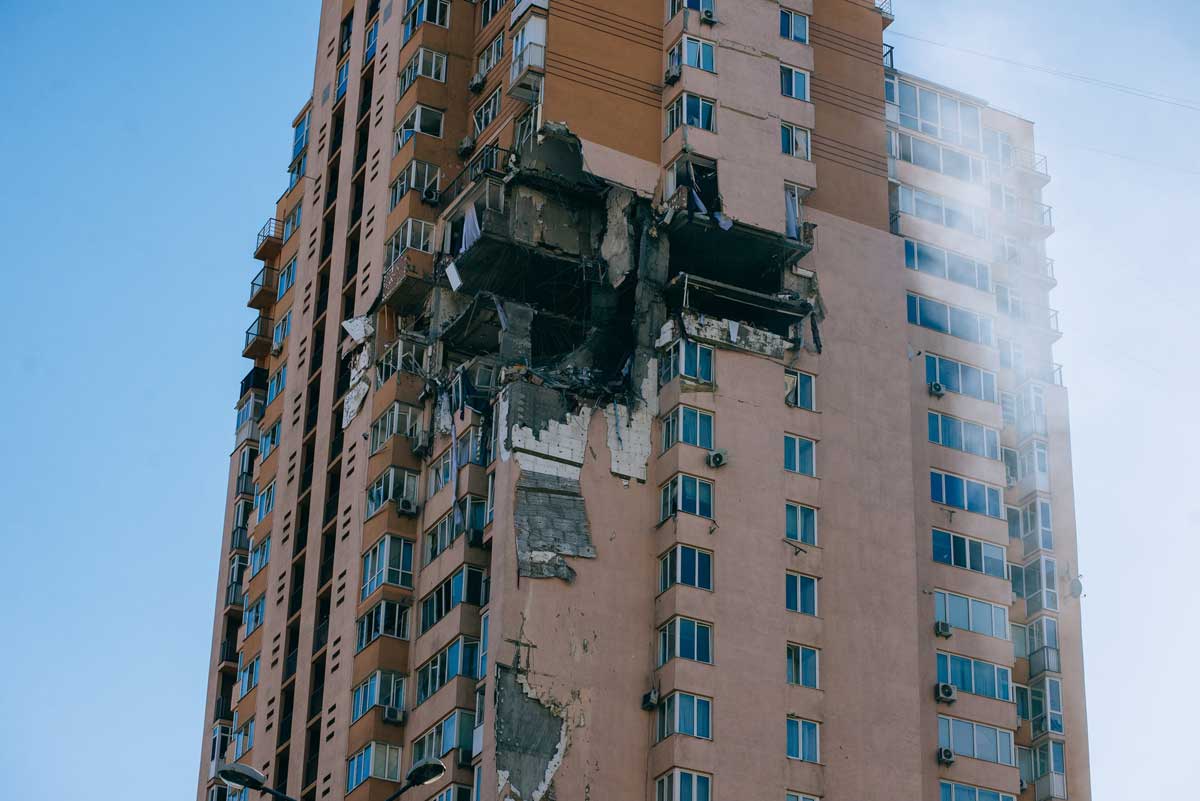 Predicting the beginning and the end of a war is always a difficult task.
Many people would think of the usage of models and data, which would most likely refer to data on combat power, staff computing operations etc. A more advanced approach for some would include the super-complex model such as war games. Overall, the use of these methods depends on the target audience. The approach and delivery are different for the media or academia, in which the use of data would be necessary for the audience to understand and verify the forecasted results.
If the target audience is neither the media nor the academia, the use of different approaches would be necessary. The results would be tested on the battlefield rather than relying on statistics in the decision-making circles. A practical example given here is making predictions through information analysis.
The focus of such analysis, is naturally, information. The first important piece of information about when the war in Ukraine will end is to refer to the news from Moscow that it plans to end the war in September 2022. The second piece of important news is that Russia has about 1,200 to 1,300 missiles in its inventory.
Combining these two pieces of information allows us to do a simple analysis. If we calculate the average number of missiles that Russia uses on the Ukrainian battlefield every day, we find that at least 300 missiles are launched in a month by the Russian army. Now we are in the month of May, and after 5 months, Russia's missile inventory will be exhausted. This means that, by October 2022, the Russian military will have almost no effective weapons to attack Ukraine. By then, of course, or maybe at a sooner date, Russia will have to attempt to end the war.
A question that naturally follows this is, can't the Russian army use other methods to continue the war?
The answer is no. Because the Russian Air Force has gradually lost its advantage in the Ukrainian sky, if the air force is used to penetrate the battlefield, the losses will be heavy. Hence, the offensive force that Russia can rely on now is only to project missiles from combat aircraft outside the line of sight. Another approach is to use the small but large number of World War II period artillery to bombard indiscriminately, yet the areas assaulted will be ranging from zoos to children's playgrounds. Therefore, the Russian army seems to have fewer battlefield options than what most people imagine.
Based on some key information, together with an analysis on the information of Russia's missile inventory, the conclusion is clear. All indications point toward the end of the war in Ukraine from around September to October 2022.
The accuracy of the forecast will be verified as the event unfolds, and this is positivist style of thinking.
For some people, models and data are the only way to forecast the future, rather than simpler methods like information analysis. In this situation, the outcome may be determined with the use of all available data after the war is over. However, we now have a clear and convincing conclusion used to judge the prospects of war.
Revolution in the South Caucasus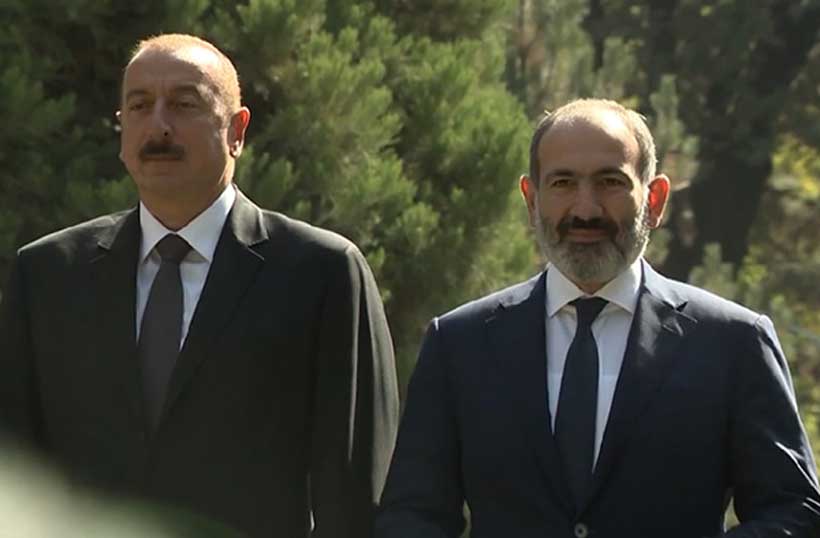 Overshadowed by Russia's invasion of Ukraine, the South Caucasus is witnessing huge developments which could potentially decrease tensions between Armenia on the one hand and Turkey and Azerbaijan on the other. The process might also critically affect Russia's position in the region and may even give some momentum to the West's ambivalent policy.
Historical rivals, Armenia and Azerbaijan, are edging closer to a comprehensive agreement on solving fundamental issues which have hampered rapprochement for at least three decades.
The process now revolves around major Azeris' proposals for a peace deal, including the recognition of each other's territorial integrity. This would require Armenian acceptance that Nagorno-Karabakh is part of Azerbaijan, the cause of wars in 1992-94 and in 2020. If signed, this would amount to a revolutionary change from the traditional Armenian position.
The Armenian leadership's overall response was positive, though it will seek additional stipulations. Among these will be acceptance by Azerbaijan of a wide range of cultural rights for Armenians, perhaps including officially recognized autonomy. Though the Azeris are unlikely to agree to this, lesser demands on cultural rights are indeed possible.
This Armenian position builds on earlier, somewhat ambivalent statements and bilateral meetings with Azerbaijani leaders carefully indicating that the country might be willing to change its traditional policy. This amounts to a profound, though deeply painful realization by the Armenian leadership, that the balance of power has irrevocably shifted, and not in Armenia's favor.
The alternative to a deal is a policy of open, long-term revanchism. But there are significant gains to be had from a deal. Establishing positive ties with Azerbaijan could end Armenia's economic isolation and would likely feed similar positive developments in Turkey ties. After 30 years of hostility, an improvement with its large western neighbor would lead to the eventual re-establishment of diplomatic to the allure of improved economic ties. The pay-off could be significant — Armenian goods would have a better and shorter route to European markets, and vice versa.
The changes could pave the way for the region-wide changes. In the longer-term Armenia's northward dependence on Russia would gradually be diluted. The east-west economic ties would be at least as powerful as those on its current north-south trade axis.
This would not mean an end to Russian influence and importance, but it would create a more even redistribution of power, whereby the Kremlin would lose its preponderant position. Turkey could become as influential as Russia – a notable shift from the era of exclusivity.
The geopolitics of the South Caucasus are shifting. There is greater competition for influence, with powers contesting if not for primacy, then for a more even distribution of influence. Turkey and to a lesser degree, Iran see the region as a natural historical hinterland. And historical legacies continue to shape the policies of these former imperial powers.
Furthermore, trade and transport patterns are also likely to change. The routes through Georgia will no longer serve as the only solution. For Turkey, options to reach the Caspian Sea will multiply, and possibly open the way to securing critical energy sources for its economy from gas producers around the sea.
These developments are not in any way a dagger aimed at Russia, but they should feel uncomfortable. Its position in the region is increasingly reliant on the military element, through garrisons in all the three South Caucasus countries. Distracted they may be by the so-far unsuccessful war in Ukraine, but President Putin and his aides still possess some tools to derail peace prospects.
But Russia may nonetheless reap what it has sowed in the South Caucasus. If it is no longer the security guarantor for Armenia (it did precious little to help in the 2020 war) and it is no longer the best outlet for trade, then why have Russian troops in Armenia at all? And why would Azerbaijan continue to accept Russian peacekeepers on its territory?
This is an unenviable situation for the Kremlin. It is waging a major war to secure the illusion of a "near abroad" beholden to its wishes, and while its back is turned, other borderland countries are thinking about how to ease its grip over their futures. If anything was needed to show the futility of Russia's approach to its immediate neighborhood, the South Caucasus would be the prime example.
Author's note: first published in cepa