Multiculturalism is dead? Not quite yet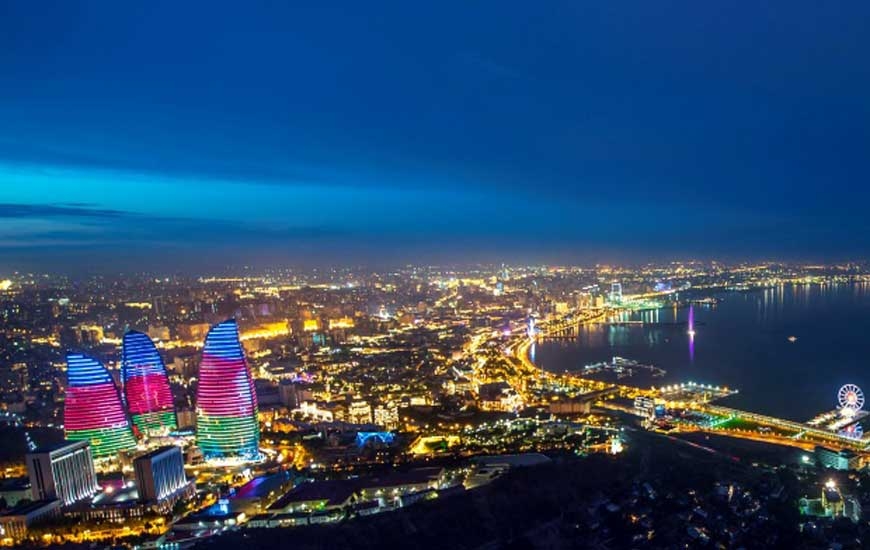 [yt_dropcap type="square" font="" size="14″ color="#000″ background="#fff" ] M [/yt_dropcap]ulticultural approaches and policies vary widely all over the world, ranging from the advocacy of equal respect to the various cultures in a society, to a policy of promoting the maintenance of cultural diversity, to policies in which people of various ethnic and religious groups are addressed by the authorities as defined by the group to which they belong.
Two different strategies, as recently pointed out by Ms. Camilla Habsburg-Lothringen, have been developed through different government policies and strategies: The first, often labelled as interculturalism, focuses on interaction and communication between different cultures. The second one, cohabitative multi-culti does center itself on diversity and cultural uniqueness; it sees cultural isolation as a protection of uniqueness of the local culture of a nation or area and also a contribution to global cultural diversity.
A sort of "third way" between the two above-mentioned strategies has been traditioned and further enhanced by core Asian counties, e.g. Azerbaijan, where state policy has been accompanied, in a complementary way, to a certain activism of intermediate bodies (civil society, universities, think tanks).
Multiculturalism is a state policy of Azerbaijan and it has become a way of life of the republic ensuring mutual understanding and respect for all identities. The year 2016 has been declared the Year of Multiculturalism in Azerbaijan, as stated by President Ilham Aliyev on January 10. This decision was made taking into account the fact that Azerbaijan brings an important contribution to the traditions of tolerance and intercivilization dialogue.
Its peculiar location between Eastern Europe and Western Asia and its sociopolitical context – where people of various religions and ethnicities have lived together in mutual respect – have allowed Azerbaijan to adopt a multicultural-led agenda as a strategic tool of foreign policy.
Despite challenges due to the instability of the area and unresolved armed conflict with neighboring Armenia for the control of Nagorno-Karabakh, Baku has made an effort to create and foster the necessary political and social conditions for developing and strengthening the country's traditions of multiculturalism and tolerance.
From a historical perspective, representatives of many ethnic and religious groups have lived together with Azerbaijanis since the era of the Safavids' empire and during the XIX-XX centuries, including the period of the Azerbaijan Democratic Republic incorporated into the Soviet Union.
Today Azerbaijan, a country which established the first secular democracy in the Muslim world in 1918 and offered women the right to vote in 1919, acts as a model for peaceful coexistence of members of different cultures.
It hosts one of the oldest mosques in the world, in the city of Shamakhi, dating from 743, and also one of the oldest Christian churches, an Armenian church from the 12-13 century. Not to mention one of the oldest churches in the Caucasus near the city of Sheki – the Church of Caucasian Albania, and a Zoroastrian temple, a temple of fire worshipers, not far from Baku. Azerbaijan has been inhabited by representatives of different religions and cultures throughout history, demonstrating a deep heritage of coexistence among different religions.
Indeed, currently there are more than 649 registered religious communities in the Republic of Azerbaijan, among which 37 are non-Islamic. It has 13 functioning churches. The building of the Jen Mironosets Church (built by Hadji Zeynalabdin Tagiyev in 1907) was granted to the Russian Orthodox Church in 1991. Aleksi II, Patriarch of Moscow and all Rus', who was on a visit in Azerbaijan in May 2001, granted the status of church to this temple. Currently there are three Russian Orthodox Churches in Baku, one in Gandja and one in Khachmaz. The Catholic community was registered in Azerbaijan in 1999. A special building for the conduction of religious ceremonies was purchased for the community and it became a church in 2000. According to the agreement between the Azerbaijani Government and Vatican, the Roman Catholic Church has been constructed in 2007 in Baku. It is more than 2500 years that the Jews have settled in Azerbaijan, never suffering religious intolerance or discrimination; currently six Jewish religious communities are registered and seven synagogues are functioning. Azerbaijan contributes also to the world heritage. Restoration of Roman catacombs, Strasbourg Cathedral Church, ancient masterpieces in Versailles (Paris), Capitolini Museum (Roma), Louvre Museum (Paris), Trapezitsa Museum (Bulgaria) etc. by Heydar Aliyev Foundation are typical example of these contribution.
Development of multiculturalism and tolerance at the level of State policy in Azerbaijan is based on ancient history of statehood of the country and on development of these traditions. Nowadays, thanks to efforts of the government, this political behavior has acquired a form of ideology of statehood and political practice (state policy), whereas the political bases of these concepts have found their reflection in relevant clauses of articles of the Constitution, legal acts, decrees and orders. Regarding one of the facets of this conception – religious freedom – it is also worth noting that article 48 of Azerbaijani Constitution ensures the liberty of worship, to choose any faith, or to not practice any religion, and to express one's view on the religion. Moreover, the law of the Republic of Azerbaijan (1992) "On freedom of faith" ensures the right of any human being to determine and express his view on religion and to execute this right. According to paragraphs 1-3 of Article 18 of the Constitution the religion acts separately from the government, each religion is equal before the law and the propaganda of religions, abating human personality and contradicting to the principles of humanism is prohibited. The above-mentioned laws make Azerbaijan a modern de jure secular state, as well as de facto.
As a consequence of this public support, expressed through material and financial assistance from the budget of Country and Presidential foundation, there are dozens of national-cultural centers functioning at present. They include "Commonwealth" society, Russian community, Slavic cultural center, Azerbaijani-Israeli community, Ukrainian community, Kurdish cultural center "Ronai", Lezgin national center "Samur", Azerbaijani-Slavic culture center, Tat cultural center, Azerbaijani-Tatar community, Tatar culture society "Tugan-tel", Tatar cultural center "Yashlyg", Crimean Tatars society "Crimea", Georgian community, humanitarian society of Azerbaijani Georgians, Ingiloyan community, Chechen cultural center, "Vatan" society of Akhyska-Turks, "Sona" society of the women of Akhyska-Turks, Talysh cultural center, Avar society, mountain Jews community, European Jews (Ashkenazi) community, Georgian Jews community, Jewish women humanitarian association, German cultural society "Kapelhaus", Udin cultural center, Polish cultural center "Polonia", "Mada" International Talysh Association, "Avesta" Talysh Association, Udin "Orain" Cultural Center, "Budug" Cultural Center, Tsakhur Cultural Center. Not to mention the club-based amateur societies, national and state theatres, amateur associations and interest-focused clubs in areas with compact minority populations. The State also supports dozens of magazines, newspapers, radio and television programs which are expression of language minorities.
Declaration of the Year of Multiculturalism in Azerbaijan took place against the backdrop of religiously motivated ethnic conflicts in the Middle East. This kind of State-led multiculturalism, which could be considered as a form of soft power, is intended to be introduced as a model of multiculturalism elsewhere, especially to states and societies of the Middle East, where radicalism has spread rapidly over the last 20 years.
In recent years Baku has hosted numerous international events, starting from the Baku International Humanitarian Forum. The capital of Azerbaijan has hosted this Forum since 2011, which aims to build an authoritative international platform for world scientists and culture figures as well as acclaimed experts to discuss pressing global humanitarian challenges. The Baku International Humanitarian Forum is attended by well-known statesmen, public figures and prominent scientists, including 13 Nobel Prize winners, as well as journalists, representatives of non-governmental organizations and other distinguished guests.
Since 2011 Baku has hosted the World Forum on Intercultural Dialogue, in partnership with UNAOC, UNESCO, UN World Tourism Organization, Council of Europe and ISESCO. Through this initiative known as "Baku process", Azerbaijan acknowledges the power of intercultural dialogue and the possibility to create the conditions for positive intercultural and inclusive relations. At the same time, hosting the first ever European Games in 2015, Azerbaijan will conduct the Islamic Solidarity Games in 2017.
This year Baku has hosted the 7th Global Forum of the United Nations Alliance of Civilizations (April 25-27), which aims to reach a more peaceful and socially inclusive world, by building mutual respect among people of different cultural and religious identities, and highlighting the will of the world's majority to reject extremism and embrace diversity.
With the same purpose, in 2014 was established the Baku International Multiculturalism Center, aimed to preserve ethnic, religious and cultural diversity of the country. It has also been created to introduce Azerbaijan as a centre of multiculturalism to the world, and carried out research into and promoted existing multicultural models of the world. One of the mainstream projects of the Centre is promoting a special University course entitled "Azerbaijani multiculturalism" at local and foreign universities. The promoters already managed to incorporate this course into the teaching programs of some top ranked universities (Sapienza University in Rome, Charles University in Prague, Fribourg University in Switzerland) across Europe, as well as in Russia, Georgia and in Indonesia. The Center has also initiated the publication of a series of books under the title "Sources of Azerbaijani Multiculturalism".
Within the framework of the Year of Multiculturalism, Baku International Multiculturalism Centre launched the Summer School and Winter School programs every year for students and researches interested in enhancing and deepening their knowledge in this issue (theoretical and practical knowledge), and explore new topics regarding Azerbaijani multiculturalism.
In a recent visit to Baku (October 2016), Pope Francis praised Azerbaijan as a place of religious tolerance after meeting with Azerbaijan's President Ilham Aliyev and after a private meeting with Sheikh ul-Islam, the region's grand mufti, before the two men held an interreligious meeting at the country's largest mosque with Orthodox Christian, Muslim and Jewish leaders.
A significant activism of civil society in this issue is also demonstrated by many initiatives and projects created by Azerbaijani think tanks and academic groups. One of the most interesting and relevant is the International Multicultural Network (IMN) founded and headed by Dr. Khayala Mammadova, which is "an online presence to connect researchers and practitioners with an interest in multiculturalism, aimed at promoting and disseminating research on the multifaceted multicultural agenda and for comprised of scholars, state and community actors specialising in the fields of multiculturalism, intercultural and interreligious relations across diverse disciplines and geographical regions".
It connects researchers from all ethnic and cultural backgrounds. Likewise, it appoints Country Representatives, and promotes publications (books, journal articles, research reports), discussions and events in order to advise, educate and inform on subjects related to multiculturalism and cultural diversity. We can mention, among the most significant international partners of the International Multicultural Network, "The Prisma – The Multicultural Newspaper", a London-based newspaper which "works for the elimination of racial and cultural prejudices, and is committed to social justice and equality of opportunity", and is aimed at promoting and defending these values of the multicultural society of the UK, especially in the case of Latin Americans.
Using its peculiar way to multiculturalism as a strategic tool of foreign policy and defending itself from religious and political extremism, Azerbaijan represents a country's success story that could give Europe a contribution in its difficult approach to this issue.
Multiculturalism is a divisive subject of debate in almost all European nations that are associated with a single, national cultural ethos. As the latest datas confirm, European Union is facing unprecedented demographic changes (ageing population, low birth rates, changing family structures and migration) which are likely to change the internal structure of its member states over the next 50 years.
Despite Europe has always been a mixture of different cultures, unified by the super-position of Imperial Roman Christianity, the ideology of nationalism (XIX-XX century) transformed the way Europeans thought about theirselves and the state. The new nation-states sprang up on the principle that each nation is entitled to its own sovereignty and to engender, protect, and preserve its own unique culture and history. Social unity, according to this ideology, is seen as an essential feature of the nation, understood as unity of descent, unity of culture, unity of language, and often unity of religion. The European nation-state, at least until the mid-twentieth century, constitutes a culturally homogeneous society, although some national movements recognizes regional differences.
Bearing in mind this context, during the latest decades some of the European countries – especially France – have tried to culturally assimilate the regional minorities, or any other ethnic/linguistic/religious group different from the national majority, while ensuring them every individual and group right. Nevertheless, after the economic crisis of 2007-2008 and the increasing of migration resulting from riots and civil wars within the Arab-Islamic world, criticism of multiculturalism has become stronger and stronger in the Old Continent. This position questions the ideal of the maintenance of distinct ethnic cultures within a state and sometimes argues against cultural integration of different ethnic and cultural groups to the existing laws and values of the country. Alternatively critics may argue for assimilation of different ethnic and cultural groups to a single national identity.
Thirty years ago, many Europeans saw multiculturalism as an answer to Europe's social problems. Today, according to multiculturalism's critics, it allowed excessive immigration without demanding enough integration, a mismatch that has eroded social cohesion, undermined national identities, and degraded public trust. However, as argued by Kenan Malik on Foreign Affairs, multiculturalism in Europe has become a proxy for other social and political issues: immigration, identity, political disenchantment, working-class decline. "As a political tool, multiculturalism has functioned as not merely a response to diversity but also a means of constraining it", writes Malik. "And that insight reveals a paradox. Multicultural policies accept as a given that societies are diverse, yet they implicitly assume that such diversity ends at the edges of minority communities".
In his luminary book 'Europe of Sarajevo 100 years later', prof. Anis Bajrektarevic diagnosed that 'multiculturalism in not dead but dread in Europe'. "There is a claim constantly circulating the EU: 'multiculturalism is dead in Europe'. Dead or maybe d(r)ead?… That much comes from a cluster of European nation-states that love to romanticize – in a grand metanarrative of dogmatic universalism – their appearance as of the coherent Union, as if they themselves lived a long, cordial and credible history of multiculturalism. Hence, this claim and its resonating debate is of course false. It is also cynical because it is purposely deceiving. No wonder, as the conglomerate of nation-states/EU has silently handed over one of its most important debates – that of European anti-fascistic identity, or otherness – to the wing-parties. This was repeatedly followed by the selective and contra-productive foreign policy actions of the Union over the last two decades." – writes prof. Bajrektarevic on the most pressing issue of today's Europe.
Thus, as it seems to look for the multiculturalism one has to search beyond Europe.Starting from this theoretical point, the traditional and modern reinvigorated Azerbaijan experience about multiculturalism could teach Europe an important lesson: addressing issues and policies on multiculturalism requires an approach that combines state policies with resourcefulness of civil society and intermediate bodies. An approach which would avoid, on the one hand, the distortion of local peoples and migrants, and on the other hand would waste assimilationism. In other words, a new "foedus" (pact, alliance) which would preserve rights and culture of minorities, while ensuring the values of the majority of the population.
Polonia: Poland's diaspora policy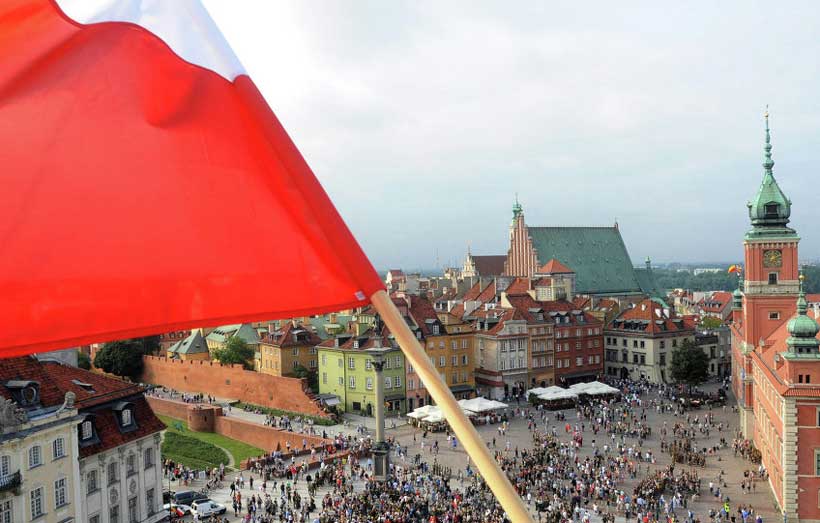 In 2007, the Polish authorities for the first time adopted a government program to promote cooperation with the Polish diaspora (Polonia) and Poles abroad. In 2002, they introduced May 2 as Day of Polonia and Poles Abroad.
The strategic objectives of this program for 2015-2020 include support for the development of Polish language and culture among Poles abroad, strengthening Polish national identity among representatives of Polonia, contributing to the popularity of Polonian organizations abroad and the return of Poles living abroad to their homeland, establishing economic, scientific and cultural contacts between Poland and Polonia .
The Polish Foreign Ministry estimates the number of members of the Polish diaspora, including ethnic Poles and people of Polish descent, at 18-20 million, one third of them were born in Poland. Polonia and the Poles rank the sixth if we compare the proportion of members of the diaspora abroad with the population of the country of origin. 18% of tourists visiting Poland are members of Polish organizations abroad and ethnic Poles.
The largest Polish diasporas are in the USA (9.6 million according to 2012 reports), in Germany (1.5 million) and Canada (1 million). Poles are also living in France and the United Kingdom (0.8 million in each), the Netherlands (0.2 million), Ireland and Italy (0.15 million in each), the Czech Republic (0.12 million), Sweden and Norway ( 0.11 million in either), Belgium (0.1 million). In countries such as Austria, Spain, Denmark, and Iceland, members of the Polish diasporas number less than 100 thousand people.
According to the Polish Foreign Ministry, more than 1 million Poles and people of Polish descent live in post-Soviet countries. According to the ministry, these estimates are not accurate – for one, in Belarus, the most "Polish" republic of the former USSR, the number of Poles and people of Polish origin could amount to up to 1 million (official reports estimate the number of Poles living in Belarus at 295 thousand).
Lithuania comes second by the number of Poles residing there – (250 thousand), the third is Ukraine (144 thousand), then Russia (47 thousand), Latvia (46 thousand) and Kazakhstan (34 thousand) – the fourth, fifth and sixth, respectively.
Polonia is conditionally divided by the Polish Foreign Ministry into ten functionality-based geographical groups: 1. Lithuania 2. Belarus 3. Ukraine 4. Latvia, Moldova, Romania, Slovakia, Hungary, the Czech Republic 5. Western European countries (Great Britain, Germany, France, Italy, Denmark, Switzerland, Sweden, etc.). 6. USA, Canada, Australia, New Zealand 7. Other European countries 8. Russia, the Caucasus, Central Asia 9. Brazil, Argentina 10.Other countries of the world.
This division was carried out on the functional, rather than numerical basis and there is no universal approach as to how to categorize Poles living abroad – each of the above mentioned countries sets its own requirements for working with Polonia. People who have Polish roots but do not speak Polish and who reside in the USA, Canada, Australia, New Zealand, Argentina, and Brazil are regarded as Polish diaspora by Warsaw. In this case, there is a need to popularize Polish informational and ideological products for Polonia in these countries in the language of the country of residence with emphasis on the economic and cultural components and projects for the study of the Polish language.
The latter bears particular importance. In Brazil, for one, there are more than a dozen Polish language courses. People who go there are provided with social benefits and all the necessary documents – student ID passes for students, work certificates for teaching staff (teachers get discounts 33% to 49% on public and rail transport in Poland, etc.), certificates of Polish schools for distance learning, etc.
Given the presence of anti-Russian sentiment in Poland's policy, it is not surprising that Russia, the republics of the Caucasus, and countries of Central Asia are among those that Warsaw accuses of breaching the rights of ethnic minorities, including Poles, which is not true. Working with Polonia in these regions carries a clear ideological touch, as historical grievances prevail over culture and economy. By intentionally inciting conflict, concocting accusations of violating the rights of ethnic minorities,Warsaw equips itself with ideological tools to justify its aggressive Eastern policy towards Russia, Belarus, and Ukraine.
In particular, there are noticeable attempts by Warsaw to force Polish organizations in Russia to participate in anti-Russian propaganda campaigns, especially regarding retrospective assessments of Russian-Polish and Soviet-Polish relations. Polish diplomacy cites the unsuccessful Polish uprisings of the 18th-19th centuries, exiled and repressed Poles of the tsarist and Stalinist times, return of Poland's western lands to Soviet Ukraine and Soviet Belarus following the Red Army's Polish campaign in 1939, etc.
The Polish Institute of National Memory (PINP), being an exclusively ideological structure, is on the list of state institutions and ministries that are responsible for cooperating with Polonia. A projecttitled "The Next Stop is History" has been launched in order to promote the historical and ideological heritage of Poland. Implemented within the framework of the Polish diaspora program of the Department of National Education of PINP in several countries at once (conferences, exhibitions, symposia, film screenings, lectures, military sports games), the project has no geographical restrictions and is conducted with the participation of certified teachers.
Let us focus on some characteristic features of the Polish diaspora policy:
– the prevalence of economic aspects while establishing cooperation with ethnic Poles living in the USA, EU and South America;
– a powerful propagandistic and political emphasis and a minimal presence of economy while dealing with Polonia in countries of the former USSR;
– abandoning tactics of interaction with Polonia which presuppose acting through Polonian organizations only and which have proved ineffective;
– coverage by social, cultural and other projects of the largest possible number of ethnic Poles, in the first place, those who are not members of diaspora organizations;
– absence of heavy vertical hierarchy in disapora organizations in favor of horizontal links and shuttle diplomacy;
– contribute to the formation of a protest and opposition-minded stratum amongst the young in countries of the former USSR (Russia, Belarus, Lithuania, Ukraine) with further placement of its representatives in local government structures, the media and other socially important projects.
Summing up, we can say that Warsaw's diaspora politics abroad are focused on strengthening its positions in the Western community and pursuing unilateral and controversial goals in the eastern direction. From our partner International Affairs
The US Naval Power & Georgia
In many ways, Georgia's sovereignty and slow but gradual integration into the western political and economic systems (NATO and EU) is contingent upon direct US support and power in the region. Therefore, tracking changes in American power and Washington's vision of its military posture around the globe should be of importance for successive Georgian governments.
The starting point of course is the understanding that the US power in the South Caucasus and the Black Sea overall has always been of relatively limited character in comparison with other regions. This is largely caused by the fact the US is a sea power surrounded by large swathes of water and its reach into the depths of Eurasian continent through the deployment of troops is constrained.
Let us start with simple numbers. The Earth is a relatively modest-sized planet having 25,000 miles in circumference at the Equator, while its total surface area is 197 million square miles. This means that nearly three-quarters of the planet is water. The power controlling the world ocean thus commands numerous economic and military developments across the globe.
Americans know this well, seen in their efforts since the late 19th century to expand naval capabilities. The 20th century was an American century, but this is changing. China and India are building navies, Iranians grow assertive in the Persian Gulf, while the Russians do the same in the Black Sea.
Among them, the Chinese are crucial to watch. Their strategy is more to dilute American power than to engage them outright. This is a clever approach, more like hit and run, and creates uncomfortable conditions for a rival power. Chinese strategists of ancient times give some interesting insight into how the Chinese could be seeing their competition in the modern world.
Pure numbers and power overstretch too is blame. Consider the following fact. In the Cold War the US had to deploy fleets (overall up to 1000 ships) mostly in the Atlantic and Pacific Oceans as well as the Mediterranean Sea. In a striking contrast, nowadays, with up to less than 500 ships, the US need to cover the whole world as the number of competing sea powers has risen, as mentioned above.
Another reason for probable decline of the US naval capacity is globalization. The faster the pace of globalization, the bigger is the need to control every corner of the world as a minor military confrontation in Asia, Europe or the Middle East might transform into a global problem.
The sea power throughout history has proved to be far more long-lasting than any other land power and it actually is the best indicator of a nation's power.
The US might hope to retain its global dominance also by enlisting allies of similar geopolitical aspirations as its own. But even there, it will rather mean that the US naval power admits its relatively weaker position. Many would call it an elegant decline. Another possibility will be spending more on navy and building new fleets, but their cost is at times as high as the accumulated GDP of tens of African and Asian states.
In many ways, this is what the British officials experienced before World War I. The country has been a primary naval force in the world for almost two centuries (especially in the 19th century), but a gradual rise of the US and German naval fleets was becoming more evident and potentially threatening to the British order at sea.
One of the reactions of the British elite was to negate the trend and claim that their power will be unmatched. It is difficult to admit your relatively declining power.
What does all this mean for Georgia? It relies on the US for its security and it borders on the Black Sea. However, in the long run when the focus of the US grand strategy will more focused on containing China at sea, Washington will be less able to properly address the Russian navy in the Black Sea. As said, there are simply not enough naval resources to hand. The scenario is unfortunate for Tbilisi, particularly at a time when the country is set to build the Anaklia Deep Sea Port.
Author's note: first published in Georgia Today
Why does Ukraine fret so much about Russia's return to PACE?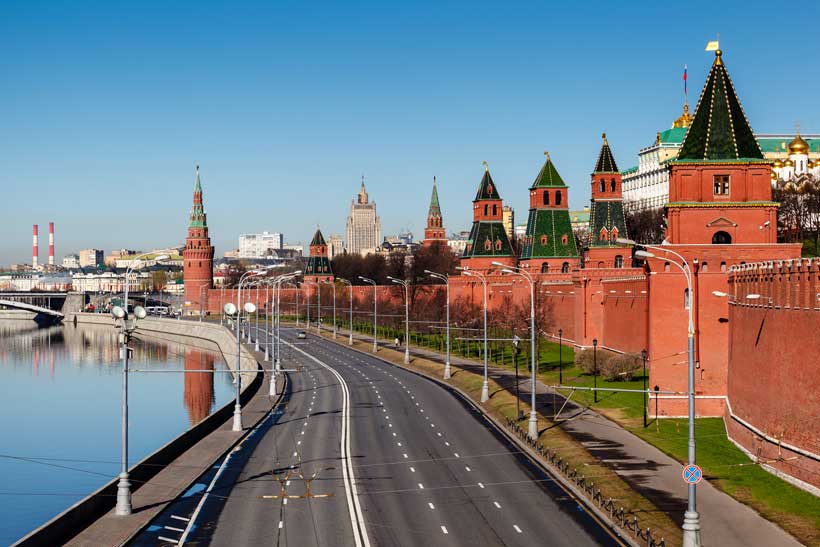 Ukrainian politicians and experts blame PACE's decision to restore the Russian delegation's voting rights on President Volodymyr Zelensky and his administration, and also on the leadership of the Council of Europe for allegedly wanting to ensure the resumption of Russia's annual contribution of 30 million euros to the Council's budget. They also foul France and Germany for striking a deal with Moscow, which they describe as "a shame not only for Ukraine, but primarily for European values."
Kiev believes that there is only one right way to go, and that is an anti-Russian, nationalistic, dependent and provocative one, coupled with additional sanctions against Moscow. This stance was rejected by 118 PACE delegates from Azerbaijan, France, Spain, Italy, Norway, Austria, Slovakia, Portugal, Serbia and Turkey, with 62 delegates from Ukraine and Georgia, and the majority of delegates from Poland, Lithuania, Latvia, Estonia, Britain and Sweden voting for it, and 10 delegates abstaining.
Simultaneously, Ukrainian politicians and media representatives tried to ignore a statement by their Foreign Minister Pavlo Klimkin, who said that the decision to return the Russian delegation to PACE was taken before (!) the presidential elections in Ukraine. He said that this had been brewing for some time, and would have been made regardless of the political situation in the country.
"It is not an issue of a distribution of responsibility, which, by the way, I don't exempt myself from. It's not about Poroshenko, Zelensky or somebody else either. This is a common problem, which we should be working together to address. In view of the ongoing election campaign, I fully understand the need for people to go on air and social networks, but it is really a matter of honesty and readiness to face the challenges as they are."
Well, a surprise sign of political sobriety on Klimkin's part, and a very inconvenient interpretation of the event for Kiev.
The prominent Ukrainian political analyst Vitaly Portnikov paints a rather gloomy picture of where things could go from now.
"What we are dealing with is a banal political special operation, primarily aimed at the resumption of full-fledged cooperation between the West and the Kremlin. It is by no means coincidental that this special operation was set in motion during the presidential election campaign in Ukraine, because its masterminds were eager to show just how sick and tired the Ukrainians were of the conflict, how much they wanted to "end all this shooting" and reconcile with Russia. Therefore, the West would subsequently change its tack and help implement popular aspirations so clearly expressed during the Ukrainian elections by making its own compromises with Russia. In the next stage of this special operation, US President Donald Trump would meet with his Russian counterpart, Vladimir Putin, in Osaka to seal the fate of the post-Soviet countries, agree joint efforts to "deoligarchize" them and create effective institutions there. The next stage would be to discredit Ukraine as a country run by oligarchs using a weak and dependent president and a controlled parliament of rascals to accomplish their goals. This, in turn, would help bring about a regime change in Ukraine, force out the oligarchs and bring to power a Moldova-style coalition working under Moscow's control and imitating mutual understanding with the West."
What is interesting here is that Ukrainian experts started talking about such scenarios only after Russia's return to PACE. It seems that this fact alone proved enough to spoil the mood of Ukrainian politicians and experts, who now paint a grim picture of their country's future. They are aware of a problem, but they have no idea how to deal with it. Ukraine has no desire to change, even though it understands full well that in its present state it is increasingly losing its appeal to Europe. Given the hysterical state of mind of the country's political elite, the situation there is very alarming and dangerously fraught with the darkest possible scenario.
With Russia now back in PACE, Ukraine is in a state of shock, dreading the possible lifting of anti-Russian sanctions. Ukrainian ex-President Petro Poroshenko described Russia's return to PACE as the first step towards lifting the sanctions, "a powerful challenge to Ukraine," "the first serious diplomatic blow that Ukraine received in the last five years," and also "a blow to fundamental European values, when a price has been chosen between values and price." He also vowed to fight the spread of "the virus of forgiveness of Russia for the annexation of Crimea and the occupation of Donbass." Poroshenko's statements reflected his relief and hidden joy that Russia's return to PACE did not happen on his watch, because otherwise a political defeat at home would have been compounded by a foreign policy debacle.
Ukraine's current president, Volodymyr Zelensky, is equally "disappointed" by the Russian delegation's return to PACE, despite all his efforts to prevent that happening.
"Last week I personally discussed this issue with the President of France and the Federal Chancellor of Germany. I tried to convince Mr. Macron and Mrs. Merkel that the Russian delegation's return to PACE is possible only after Moscow has met the fundamental requirements put forward by the Parliamentary Assembly. It is a pity that our European partners did not hear us and acted differently."
The young Ukrainian president was thus taught a lesson in Realpolitik where state interests always come before declarations, ideology or the spirit of the times.
Ukraine may find itself in the "gray zone" of European politics. Kiev can blame this on a compliant Europe or the "cunning Putin." Or it could adequately assess its own foreign and domestic policy, which threatens to push it back to the very "gray zone" of world and European politics, which Kiev believes it emerged from thanks to the "revolution of dignity." Later, however, Ukraine took a step back unleashing a civil conflict in the south-east.
The Minsk process and the Normandy format were meant to pull Ukraine out of the "gray zone," to create the impression of a certain normalcy amid an ongoing civil conflict and the emergence of the Donetsk and Luhansk People's Republics. A sort of political schizophrenia grown on an anti-Russian soil…
What came as the first blow to Kiev, however, was not Russia's return to PACE, but rather the fall from power of the Moldovan oligarch Vladimir Plakhotnyuk. For Kiev this is something more than just a precedent, it is the specter of a "big deal," which came about so unexpectedly and translated into an agreement struck by political rivals in Moldova. This is something Kiev fears most, a future where, with Russian gas flows diverted elsewhere, the Ukrainian gas transportation system will turn into a pile of scrap metal, where nationalistic rhetoric will be increasingly criticized in the world and international demands for the implementation of the Minsk accords will likewise increase.
The situation for Ukraine is very serious indeed: Moscow and Washington can act as one in Moldova, and Europe, interested in joint energy projects and economic relations with Russia, and facing strong US pressure on energy issues (regarding the construction of Nord Stream-2) is looking for ways to normalize relations with Moscow.
From our partner International Affairs