Multiculturalism is dead? Not quite yet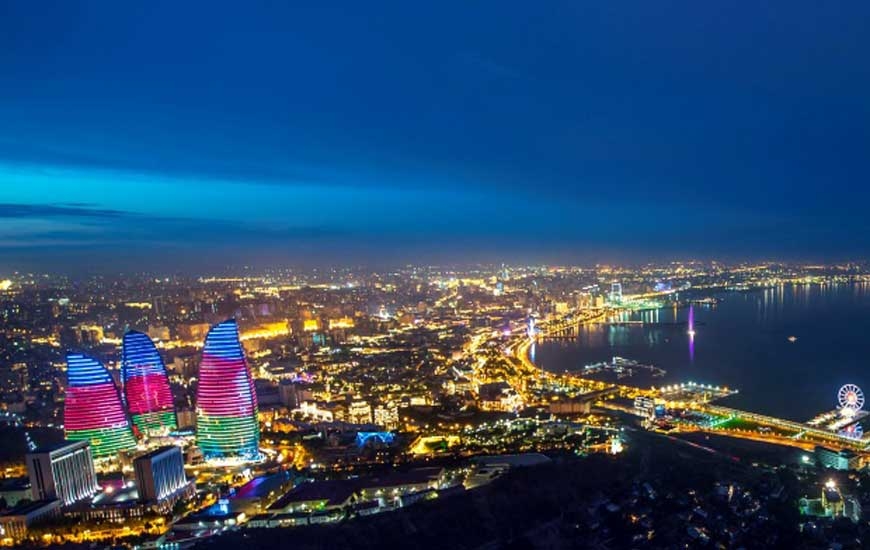 [yt_dropcap type="square" font="" size="14″ color="#000″ background="#fff" ] M [/yt_dropcap]ulticultural approaches and policies vary widely all over the world, ranging from the advocacy of equal respect to the various cultures in a society, to a policy of promoting the maintenance of cultural diversity, to policies in which people of various ethnic and religious groups are addressed by the authorities as defined by the group to which they belong.
Two different strategies, as recently pointed out by Ms. Camilla Habsburg-Lothringen, have been developed through different government policies and strategies: The first, often labelled as interculturalism, focuses on interaction and communication between different cultures. The second one, cohabitative multi-culti does center itself on diversity and cultural uniqueness; it sees cultural isolation as a protection of uniqueness of the local culture of a nation or area and also a contribution to global cultural diversity.
A sort of "third way" between the two above-mentioned strategies has been traditioned and further enhanced by core Asian counties, e.g. Azerbaijan, where state policy has been accompanied, in a complementary way, to a certain activism of intermediate bodies (civil society, universities, think tanks).
Multiculturalism is a state policy of Azerbaijan and it has become a way of life of the republic ensuring mutual understanding and respect for all identities. The year 2016 has been declared the Year of Multiculturalism in Azerbaijan, as stated by President Ilham Aliyev on January 10. This decision was made taking into account the fact that Azerbaijan brings an important contribution to the traditions of tolerance and intercivilization dialogue.
Its peculiar location between Eastern Europe and Western Asia and its sociopolitical context – where people of various religions and ethnicities have lived together in mutual respect – have allowed Azerbaijan to adopt a multicultural-led agenda as a strategic tool of foreign policy.
Despite challenges due to the instability of the area and unresolved armed conflict with neighboring Armenia for the control of Nagorno-Karabakh, Baku has made an effort to create and foster the necessary political and social conditions for developing and strengthening the country's traditions of multiculturalism and tolerance.
From a historical perspective, representatives of many ethnic and religious groups have lived together with Azerbaijanis since the era of the Safavids' empire and during the XIX-XX centuries, including the period of the Azerbaijan Democratic Republic incorporated into the Soviet Union.
Today Azerbaijan, a country which established the first secular democracy in the Muslim world in 1918 and offered women the right to vote in 1919, acts as a model for peaceful coexistence of members of different cultures.
It hosts one of the oldest mosques in the world, in the city of Shamakhi, dating from 743, and also one of the oldest Christian churches, an Armenian church from the 12-13 century. Not to mention one of the oldest churches in the Caucasus near the city of Sheki – the Church of Caucasian Albania, and a Zoroastrian temple, a temple of fire worshipers, not far from Baku. Azerbaijan has been inhabited by representatives of different religions and cultures throughout history, demonstrating a deep heritage of coexistence among different religions.
Indeed, currently there are more than 649 registered religious communities in the Republic of Azerbaijan, among which 37 are non-Islamic. It has 13 functioning churches. The building of the Jen Mironosets Church (built by Hadji Zeynalabdin Tagiyev in 1907) was granted to the Russian Orthodox Church in 1991. Aleksi II, Patriarch of Moscow and all Rus', who was on a visit in Azerbaijan in May 2001, granted the status of church to this temple. Currently there are three Russian Orthodox Churches in Baku, one in Gandja and one in Khachmaz. The Catholic community was registered in Azerbaijan in 1999. A special building for the conduction of religious ceremonies was purchased for the community and it became a church in 2000. According to the agreement between the Azerbaijani Government and Vatican, the Roman Catholic Church has been constructed in 2007 in Baku. It is more than 2500 years that the Jews have settled in Azerbaijan, never suffering religious intolerance or discrimination; currently six Jewish religious communities are registered and seven synagogues are functioning. Azerbaijan contributes also to the world heritage. Restoration of Roman catacombs, Strasbourg Cathedral Church, ancient masterpieces in Versailles (Paris), Capitolini Museum (Roma), Louvre Museum (Paris), Trapezitsa Museum (Bulgaria) etc. by Heydar Aliyev Foundation are typical example of these contribution.
Development of multiculturalism and tolerance at the level of State policy in Azerbaijan is based on ancient history of statehood of the country and on development of these traditions. Nowadays, thanks to efforts of the government, this political behavior has acquired a form of ideology of statehood and political practice (state policy), whereas the political bases of these concepts have found their reflection in relevant clauses of articles of the Constitution, legal acts, decrees and orders. Regarding one of the facets of this conception – religious freedom – it is also worth noting that article 48 of Azerbaijani Constitution ensures the liberty of worship, to choose any faith, or to not practice any religion, and to express one's view on the religion. Moreover, the law of the Republic of Azerbaijan (1992) "On freedom of faith" ensures the right of any human being to determine and express his view on religion and to execute this right. According to paragraphs 1-3 of Article 18 of the Constitution the religion acts separately from the government, each religion is equal before the law and the propaganda of religions, abating human personality and contradicting to the principles of humanism is prohibited. The above-mentioned laws make Azerbaijan a modern de jure secular state, as well as de facto.
As a consequence of this public support, expressed through material and financial assistance from the budget of Country and Presidential foundation, there are dozens of national-cultural centers functioning at present. They include "Commonwealth" society, Russian community, Slavic cultural center, Azerbaijani-Israeli community, Ukrainian community, Kurdish cultural center "Ronai", Lezgin national center "Samur", Azerbaijani-Slavic culture center, Tat cultural center, Azerbaijani-Tatar community, Tatar culture society "Tugan-tel", Tatar cultural center "Yashlyg", Crimean Tatars society "Crimea", Georgian community, humanitarian society of Azerbaijani Georgians, Ingiloyan community, Chechen cultural center, "Vatan" society of Akhyska-Turks, "Sona" society of the women of Akhyska-Turks, Talysh cultural center, Avar society, mountain Jews community, European Jews (Ashkenazi) community, Georgian Jews community, Jewish women humanitarian association, German cultural society "Kapelhaus", Udin cultural center, Polish cultural center "Polonia", "Mada" International Talysh Association, "Avesta" Talysh Association, Udin "Orain" Cultural Center, "Budug" Cultural Center, Tsakhur Cultural Center. Not to mention the club-based amateur societies, national and state theatres, amateur associations and interest-focused clubs in areas with compact minority populations. The State also supports dozens of magazines, newspapers, radio and television programs which are expression of language minorities.
Declaration of the Year of Multiculturalism in Azerbaijan took place against the backdrop of religiously motivated ethnic conflicts in the Middle East. This kind of State-led multiculturalism, which could be considered as a form of soft power, is intended to be introduced as a model of multiculturalism elsewhere, especially to states and societies of the Middle East, where radicalism has spread rapidly over the last 20 years.
In recent years Baku has hosted numerous international events, starting from the Baku International Humanitarian Forum. The capital of Azerbaijan has hosted this Forum since 2011, which aims to build an authoritative international platform for world scientists and culture figures as well as acclaimed experts to discuss pressing global humanitarian challenges. The Baku International Humanitarian Forum is attended by well-known statesmen, public figures and prominent scientists, including 13 Nobel Prize winners, as well as journalists, representatives of non-governmental organizations and other distinguished guests.
Since 2011 Baku has hosted the World Forum on Intercultural Dialogue, in partnership with UNAOC, UNESCO, UN World Tourism Organization, Council of Europe and ISESCO. Through this initiative known as "Baku process", Azerbaijan acknowledges the power of intercultural dialogue and the possibility to create the conditions for positive intercultural and inclusive relations. At the same time, hosting the first ever European Games in 2015, Azerbaijan will conduct the Islamic Solidarity Games in 2017.
This year Baku has hosted the 7th Global Forum of the United Nations Alliance of Civilizations (April 25-27), which aims to reach a more peaceful and socially inclusive world, by building mutual respect among people of different cultural and religious identities, and highlighting the will of the world's majority to reject extremism and embrace diversity.
With the same purpose, in 2014 was established the Baku International Multiculturalism Center, aimed to preserve ethnic, religious and cultural diversity of the country. It has also been created to introduce Azerbaijan as a centre of multiculturalism to the world, and carried out research into and promoted existing multicultural models of the world. One of the mainstream projects of the Centre is promoting a special University course entitled "Azerbaijani multiculturalism" at local and foreign universities. The promoters already managed to incorporate this course into the teaching programs of some top ranked universities (Sapienza University in Rome, Charles University in Prague, Fribourg University in Switzerland) across Europe, as well as in Russia, Georgia and in Indonesia. The Center has also initiated the publication of a series of books under the title "Sources of Azerbaijani Multiculturalism".
Within the framework of the Year of Multiculturalism, Baku International Multiculturalism Centre launched the Summer School and Winter School programs every year for students and researches interested in enhancing and deepening their knowledge in this issue (theoretical and practical knowledge), and explore new topics regarding Azerbaijani multiculturalism.
In a recent visit to Baku (October 2016), Pope Francis praised Azerbaijan as a place of religious tolerance after meeting with Azerbaijan's President Ilham Aliyev and after a private meeting with Sheikh ul-Islam, the region's grand mufti, before the two men held an interreligious meeting at the country's largest mosque with Orthodox Christian, Muslim and Jewish leaders.
A significant activism of civil society in this issue is also demonstrated by many initiatives and projects created by Azerbaijani think tanks and academic groups. One of the most interesting and relevant is the International Multicultural Network (IMN) founded and headed by Dr. Khayala Mammadova, which is "an online presence to connect researchers and practitioners with an interest in multiculturalism, aimed at promoting and disseminating research on the multifaceted multicultural agenda and for comprised of scholars, state and community actors specialising in the fields of multiculturalism, intercultural and interreligious relations across diverse disciplines and geographical regions".
It connects researchers from all ethnic and cultural backgrounds. Likewise, it appoints Country Representatives, and promotes publications (books, journal articles, research reports), discussions and events in order to advise, educate and inform on subjects related to multiculturalism and cultural diversity. We can mention, among the most significant international partners of the International Multicultural Network, "The Prisma – The Multicultural Newspaper", a London-based newspaper which "works for the elimination of racial and cultural prejudices, and is committed to social justice and equality of opportunity", and is aimed at promoting and defending these values of the multicultural society of the UK, especially in the case of Latin Americans.
Using its peculiar way to multiculturalism as a strategic tool of foreign policy and defending itself from religious and political extremism, Azerbaijan represents a country's success story that could give Europe a contribution in its difficult approach to this issue.
Multiculturalism is a divisive subject of debate in almost all European nations that are associated with a single, national cultural ethos. As the latest datas confirm, European Union is facing unprecedented demographic changes (ageing population, low birth rates, changing family structures and migration) which are likely to change the internal structure of its member states over the next 50 years.
Despite Europe has always been a mixture of different cultures, unified by the super-position of Imperial Roman Christianity, the ideology of nationalism (XIX-XX century) transformed the way Europeans thought about theirselves and the state. The new nation-states sprang up on the principle that each nation is entitled to its own sovereignty and to engender, protect, and preserve its own unique culture and history. Social unity, according to this ideology, is seen as an essential feature of the nation, understood as unity of descent, unity of culture, unity of language, and often unity of religion. The European nation-state, at least until the mid-twentieth century, constitutes a culturally homogeneous society, although some national movements recognizes regional differences.
Bearing in mind this context, during the latest decades some of the European countries – especially France – have tried to culturally assimilate the regional minorities, or any other ethnic/linguistic/religious group different from the national majority, while ensuring them every individual and group right. Nevertheless, after the economic crisis of 2007-2008 and the increasing of migration resulting from riots and civil wars within the Arab-Islamic world, criticism of multiculturalism has become stronger and stronger in the Old Continent. This position questions the ideal of the maintenance of distinct ethnic cultures within a state and sometimes argues against cultural integration of different ethnic and cultural groups to the existing laws and values of the country. Alternatively critics may argue for assimilation of different ethnic and cultural groups to a single national identity.
Thirty years ago, many Europeans saw multiculturalism as an answer to Europe's social problems. Today, according to multiculturalism's critics, it allowed excessive immigration without demanding enough integration, a mismatch that has eroded social cohesion, undermined national identities, and degraded public trust. However, as argued by Kenan Malik on Foreign Affairs, multiculturalism in Europe has become a proxy for other social and political issues: immigration, identity, political disenchantment, working-class decline. "As a political tool, multiculturalism has functioned as not merely a response to diversity but also a means of constraining it", writes Malik. "And that insight reveals a paradox. Multicultural policies accept as a given that societies are diverse, yet they implicitly assume that such diversity ends at the edges of minority communities".
In his luminary book 'Europe of Sarajevo 100 years later', prof. Anis Bajrektarevic diagnosed that 'multiculturalism in not dead but dread in Europe'. "There is a claim constantly circulating the EU: 'multiculturalism is dead in Europe'. Dead or maybe d(r)ead?… That much comes from a cluster of European nation-states that love to romanticize – in a grand metanarrative of dogmatic universalism – their appearance as of the coherent Union, as if they themselves lived a long, cordial and credible history of multiculturalism. Hence, this claim and its resonating debate is of course false. It is also cynical because it is purposely deceiving. No wonder, as the conglomerate of nation-states/EU has silently handed over one of its most important debates – that of European anti-fascistic identity, or otherness – to the wing-parties. This was repeatedly followed by the selective and contra-productive foreign policy actions of the Union over the last two decades." – writes prof. Bajrektarevic on the most pressing issue of today's Europe.
Thus, as it seems to look for the multiculturalism one has to search beyond Europe.Starting from this theoretical point, the traditional and modern reinvigorated Azerbaijan experience about multiculturalism could teach Europe an important lesson: addressing issues and policies on multiculturalism requires an approach that combines state policies with resourcefulness of civil society and intermediate bodies. An approach which would avoid, on the one hand, the distortion of local peoples and migrants, and on the other hand would waste assimilationism. In other words, a new "foedus" (pact, alliance) which would preserve rights and culture of minorities, while ensuring the values of the majority of the population.
Will Russia serve the old wine in a new bottle?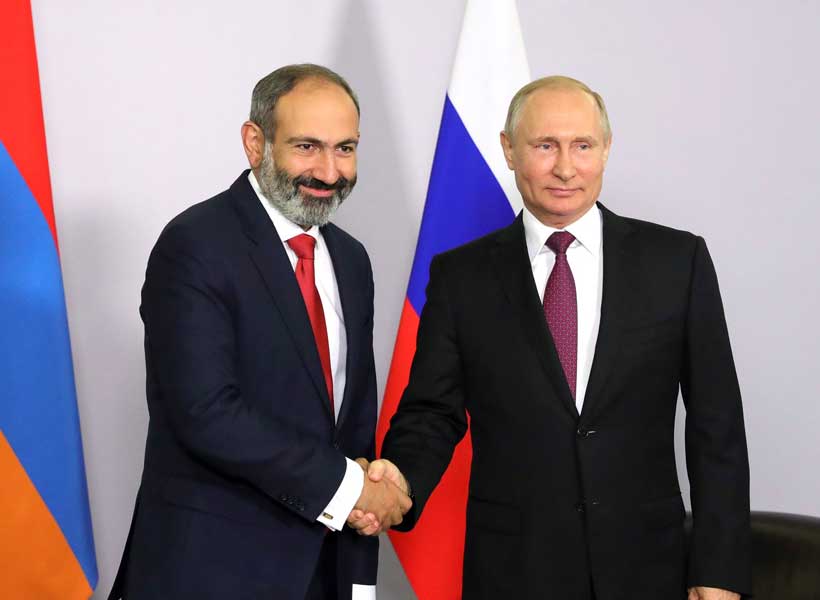 Nowadays, one of the main features of global political developments are non-violent or color revolutions. These revolutions are brought about by wide-spread corruption, poverty, unemployment and a deep gap between masses and the ruling elite with the latter being the biggest political risk for the ruling party. Most analysts argue that these factors are combined also with outside support, which can culminate in the revolution. However, what happened in Armenia after a few weeks of peaceful demonstrations, the Velvet revolution, that brought down the regime and has exercised true people power, is considered to be unprecedented for it didn't owe its origin to the external assistance or wasn't an attempt by ''US to export democracy'' in Armenia. The geopolitical factor was initially excluded.  In fact, Russia has traditionally had negative attitude towards color revolutions and has seen them ''as a new US and European approach to warfare that focuses on creating destabilizing revolutions in other states as a means of serving their security interests at low cost and with minimal casualties''.This means that Russia, desperate to maintain its own standing in the Caucasus, was likely to intervene in the events unfolding in Armenia. However, the Kremlin didn't view turmoil in Armenia as a Ukraine-style revolution. Asked if Russia would intervene, Kremlin Spokesman Dmitry Peskov said the matter was "exclusively an internal affair" and Russian action would be "absolutely inappropriate". Moreover, after Armenia's unpopular leader Serzh Sargsyan's resignation, Russian Foreign Ministry spokeswoman Maria Zakharova called Armenians "a great people" and wrote, "Armenia, Russia is always with you!"
The prospect of a Russian intervention was low for 2 key reasons
One of the possible reasons behind Russian inaction was that Moscow didn't regard the revolution in Armenia as a threat to its geopolitical prerogatives, but rather as an opportunity to make a strategic move through a global panic over Russia's continued warlike behavior. Satisfied that this is genuinely an internal Armenian issue directed at an incompetent and ineffective government, Russia proved with its muted response to Armenia's color revolution that Kremlin embraces the policy of non-interventionism.
Secondly, a rapid spread of pro-Western sentiment among local journalists, civil society representatives and youth was prevalent in Armenia in the past decade. This process only accelerated after Armenian President Serzh Sargsyan unexpectedly decided in 2013 to join Russian-led Eurasian Economic Union (EAEU) over EU Association Agreement.Yerevan's decision of September 3, 2013 to involve in Eurasian Economic Union (EAEU) was mostly conditioned by Moscow's ultimatum imposition, which left a deep track in the perception of Armenia-Russia relations and formed a comparatively new cliché. Anti-Russian sentiments were on rise in Armenia in recent years due to major levers of influence that Russia maintained over Armenia: Armenia's corrupt oligarchic system and the military threat coming from Azerbaijan. Civil society and the opposition in Armenia viewed Russia as the sponsor of the autocratic, oligarchic system of governance in Armenia. They have traditionally criticized the government for having closest ties with the country which provides 85 percent of arms export to Azerbaijan-a country which is in continuous conflict with Armenia over the disputed territory of Nagorno Karabakh.  This anti-Russian sentiment reached its apex in 2016 when the intense fighting broke out in Karabagh known as Four-Day War. This drew the public attention to the Russian-supplied arms which played a role in the deaths of dozens of soldiers.
Both opposition leaders and civil society members demanded not only Armenia's exit from the EAEU, but also an end to the Russian military presence in the country. The anti-Russian rhetoric was useful for both the Armenian government and the opposition to alert Russia not to take Armenia for granted.Hence, in one way the April Revolution in Armenia was a test for Russian-Armenian relations, and Russia viewed it as a new impulse for mutually beneficial relations aimed at restoring the damage of Russia's protective image among Armenians.Needless to say,Armenia is important to Russia, as losing Armenia would cause fundamental changes in Moscow's influence in the South Caucasus. Furthermore, Armenia can't cherry-pick among its closest allies because its landlocked position limits the freedom to maneuver in its foreign policy and its economic and defense imperatives dictate a close alignment with Russia. This was reaffirmed by new prime minister and protest leader of Armenia, Nikol Pashinian, who not only supported maintaining the current Russian-Armenian relationship but also suggested a "new impulse" for political and trade relations during the meeting with Russian president Vladimir Putin in Sochi on May 14. During another meeting a month later, Armenian PM expressed his hope that ''the relations will develop more effectively on the basis of mutual respect for the best interest and sovereignty of the two States''.
On the whole, Armenia will continue to pursue its "Complementarian" or multi-vector foreign policy, which means that no radical change in the realm of foreign policy is expected to take place.  Yet there is no strong anti-Russian current in Armenian political and society rhetoric. The recent civic movement was significant in realizing the potential of Russian-Armenian mutual relations for economic development and security. Undeniably, Russia should adopt new approaches towards Armenia and it should realize that under new circumstances the backward-looking policies are destined to be counter-productive. In Armenia people hope that Kremlin wouldn't serve the old wine in a new bottle.
Lithuania deserves better life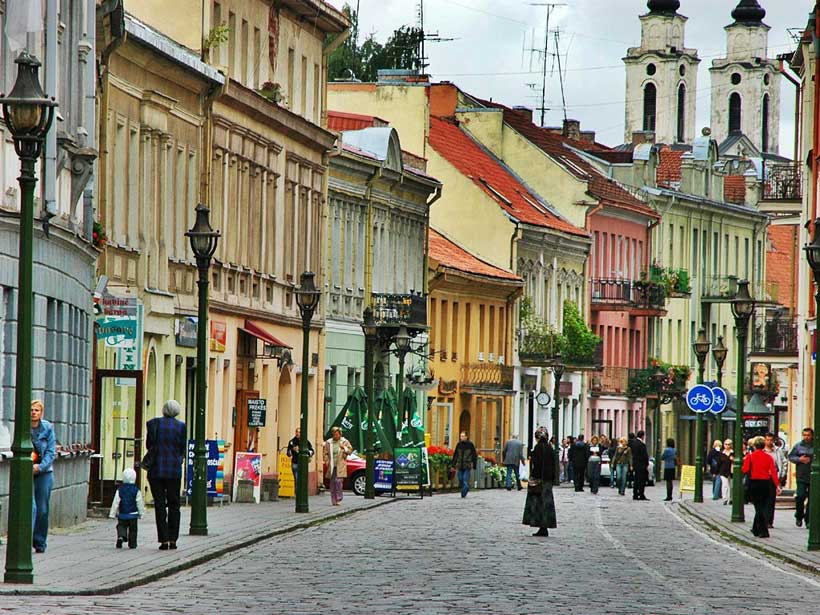 The latest expressive headlines on delfi.lt (the main Lithuanian news portal) such as "Gender pay gap increased in Lithuania", "Sudden drop in EU support pushes Lithuania into middle income trap, finmin says", "Lithuanian travellers spent EUR 186.5 mln abroad this year" and "Lithuania's Jan-May budget revenue EUR 14.3 mln below target" clearly demonstrate difficult situation in the country. The only positive thing in this fact is Lithuanian authorities do not try to hide the social problems or they just cannot do it anymore.
While in the international arena Lithuania continues to be very active and promising, the internal political and social crisis as well as decrease in living standards of the population make Lithuanians worry about their future. Idleness of the Lithuanian authorities makes the country poorer.
The most acute social problems today are emigration of young people, unemployment rate, increase in the number of older persons and poverty. The appalling consequences of such phenomena are alcoholism and suicides of the Lithuanians.
According to Boguslavas Gruževskis, the Head of Labour Market Research Institute, in the next 5-6 years, Lithuania must accumulate reserves so that our social protection system can operate for 15 years under negative conditions, otherwise serious consequences are expected.
Over the past two years the level of emigration has grown by more than 1.5 times. In 2015 the country left about 30,000 people, in 2017 – 50,000. This is a social catastrophe, because, in fact, the country has lost the population of one Lithuanian city. And the situation with depopulation cannot be corrected by an increase in the number of migrants coming to Lithuania. Their number is too small because Lithuania cannot afford high living conditions for newcomers like Germany or other European countries and may serve only as transitory hub.
As for unemployment rate and poverty, in Lithuania, 7.1% of the population is officially considered unemployed. The more so according to the Department of Statistics for 2016, 30% of Lithuanian citizens live on the verge of poverty, which is 7% higher than the average European level.
One of the most profitable sectors of the economy – tourism, which allows many European countries to flourish, Lithuanian authorities do not develop at all. Even Lithuanian Prime Minister Saulius Skvernelis plans to spend his summer vacation in Spain. This fact speaks for itself. Skvernelis notes that spending vacation in Spain is cheaper than in Lithuania. Thus, he is lacking the will or skill to do something with the situation as well as other high ranking officials. He is named one of the main presidential candidates but does nothing to improve the distressful situation.
At the same time, Lithuanian President wants more foreign troops and modern weapons, increase in defence budget and uses all her skills to persuade her NATO colleagues to give help. Probably, she is afraid of her own people, which is tired of helpless and indifferent authorities, and wants to protect herself by means of all these new weapons and foreign soldiers?
Spoiled Latvia's image in the international arena
Latvia is actively preparing for one of the most important political event of the year. Parliamentary elections will take place in October 6, 2018. Submissions of the lists of candidates for the 13th Saeima elections will take place very soon – from July 18 to August 7, 2018. But the elections campaign as well as all political life in the country faces some problems which require additional attention from the authorities. And these problems spoil the image of Latvia as a democratic state which might respect the rights of its people.
This is a well-known fact, that the image of the state is composed of several components: it heavily depends on its foreign and domestic policy directions. The more so, internal events very often influence its foreign policy and vice versa.
Latvia considers itself a democratic state and tries to prove it by all possible means. But all attempts fail because of a serious unsolved problem – violation of human rights in Latvia.
It is not a secret that about one third of Latvians are ethnic Russians. Their right to speak and be educated in their native language is constantly violated. This problem is in the centre of attention of such international organizations as OSCE and EU. This fact makes Latvian authorities, which conducts anti Russia's policy, extremely nervous.
Thus, the Latvian parliament recently passed in the final reading amendments to the Education Law and the Law on General Education under which schools of ethnic minorities will have to start gradual transition to Latvian-only secondary education in the 2019/2020 academic year. It is planned that, starting from 2021/2022 school year, all general education subjects in high school (grades 10-12) will be taught only in the Latvian language, while children of ethnic minorities will continue learning their native language, literature and subjects related to culture and history in the respective minority language. This caused
Hundreds joined a march in the centre of Riga in June to support Russian-language schools in Latvia. The event was held under the slogan: "For Russian schools, for the right to learn in native language," as the government wants to switch the language of the education system to Latvian.
The European Parliament deputies called for support of Russian education in Latvia. 115 people have signed the joint declaration that will be forwarded to the Latvian Sejm and government. The declaration is signed by representatives of 28 EU countries, and almost all parliamentary factions. Every 7th deputy supported the necessity of the Russian school education in Latvia. The document authors marked that this is unprecedented expression of solidarity towards the national minorities, especially Russian residents of the EU. Authors of the letter sharply criticize the education reform that takes away from children of national minorities the right to study in their native language.
On the other hand the parliament contradicts itself by rejecting a bill allowing election campaigning only in Latvian.
The matter is in parliamentary election will take part not only Latvians, speaking Lantvian, but Latvians, who speak Russian. Their voices are of great importance either. The authorities had to recognize this and tempered justice with mercy.
After years of oppressing Russian speaking population and violating their rights Saeima committee this month rejected a bill allowing election campaigning only in Latvian.
It turned out that politicians need ethnic Russians to achieve their political goals. They suddenly remembered that Campaigning Law should not promote discrimination because publicly active people should not have problems using the state language.
"Wise" deputies understand that Russian speaking children are not going to participate in the elections while Russian speaking adults can seriously damage political plans. Only this can explain the controversy in the Parliament's decisions.
In Russia Riga's decision to transfer the schools of national minorities to the Latvian language of teaching considers as unacceptable and could cause introduction of special economic measures against Latvia as well as condemnation by the international community.
So, Latvia's on-going war against its residents also could become a reason for deterioration in attitudes not only with Russia but with EU and OSCE that will have unpleasant economic and political and even security consequences for Latvia. It is absolutely clear that making unfriendly steps towards own citizens and neighboring states, Latvia can not expect a normal attitude in return.