Multiculturalism is dead? Not quite yet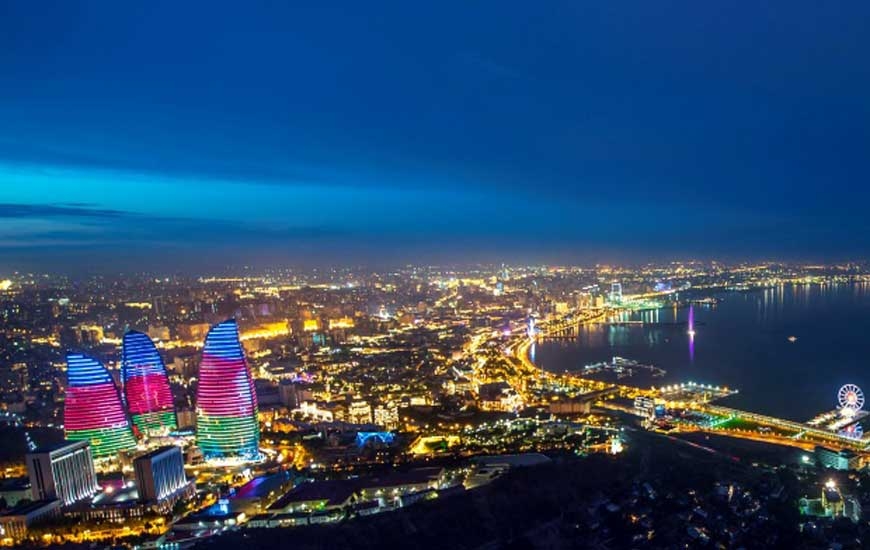 [yt_dropcap type="square" font="" size="14″ color="#000″ background="#fff" ] M [/yt_dropcap]ulticultural approaches and policies vary widely all over the world, ranging from the advocacy of equal respect to the various cultures in a society, to a policy of promoting the maintenance of cultural diversity, to policies in which people of various ethnic and religious groups are addressed by the authorities as defined by the group to which they belong.
Two different strategies, as recently pointed out by Ms. Camilla Habsburg-Lothringen, have been developed through different government policies and strategies: The first, often labelled as interculturalism, focuses on interaction and communication between different cultures. The second one, cohabitative multi-culti does center itself on diversity and cultural uniqueness; it sees cultural isolation as a protection of uniqueness of the local culture of a nation or area and also a contribution to global cultural diversity.
A sort of "third way" between the two above-mentioned strategies has been traditioned and further enhanced by core Asian counties, e.g. Azerbaijan, where state policy has been accompanied, in a complementary way, to a certain activism of intermediate bodies (civil society, universities, think tanks).
Multiculturalism is a state policy of Azerbaijan and it has become a way of life of the republic ensuring mutual understanding and respect for all identities. The year 2016 has been declared the Year of Multiculturalism in Azerbaijan, as stated by President Ilham Aliyev on January 10. This decision was made taking into account the fact that Azerbaijan brings an important contribution to the traditions of tolerance and intercivilization dialogue.
Its peculiar location between Eastern Europe and Western Asia and its sociopolitical context – where people of various religions and ethnicities have lived together in mutual respect – have allowed Azerbaijan to adopt a multicultural-led agenda as a strategic tool of foreign policy.
Despite challenges due to the instability of the area and unresolved armed conflict with neighboring Armenia for the control of Nagorno-Karabakh, Baku has made an effort to create and foster the necessary political and social conditions for developing and strengthening the country's traditions of multiculturalism and tolerance.
From a historical perspective, representatives of many ethnic and religious groups have lived together with Azerbaijanis since the era of the Safavids' empire and during the XIX-XX centuries, including the period of the Azerbaijan Democratic Republic incorporated into the Soviet Union.
Today Azerbaijan, a country which established the first secular democracy in the Muslim world in 1918 and offered women the right to vote in 1919, acts as a model for peaceful coexistence of members of different cultures.
It hosts one of the oldest mosques in the world, in the city of Shamakhi, dating from 743, and also one of the oldest Christian churches, an Armenian church from the 12-13 century. Not to mention one of the oldest churches in the Caucasus near the city of Sheki – the Church of Caucasian Albania, and a Zoroastrian temple, a temple of fire worshipers, not far from Baku. Azerbaijan has been inhabited by representatives of different religions and cultures throughout history, demonstrating a deep heritage of coexistence among different religions.
Indeed, currently there are more than 649 registered religious communities in the Republic of Azerbaijan, among which 37 are non-Islamic. It has 13 functioning churches. The building of the Jen Mironosets Church (built by Hadji Zeynalabdin Tagiyev in 1907) was granted to the Russian Orthodox Church in 1991. Aleksi II, Patriarch of Moscow and all Rus', who was on a visit in Azerbaijan in May 2001, granted the status of church to this temple. Currently there are three Russian Orthodox Churches in Baku, one in Gandja and one in Khachmaz. The Catholic community was registered in Azerbaijan in 1999. A special building for the conduction of religious ceremonies was purchased for the community and it became a church in 2000. According to the agreement between the Azerbaijani Government and Vatican, the Roman Catholic Church has been constructed in 2007 in Baku. It is more than 2500 years that the Jews have settled in Azerbaijan, never suffering religious intolerance or discrimination; currently six Jewish religious communities are registered and seven synagogues are functioning. Azerbaijan contributes also to the world heritage. Restoration of Roman catacombs, Strasbourg Cathedral Church, ancient masterpieces in Versailles (Paris), Capitolini Museum (Roma), Louvre Museum (Paris), Trapezitsa Museum (Bulgaria) etc. by Heydar Aliyev Foundation are typical example of these contribution.
Development of multiculturalism and tolerance at the level of State policy in Azerbaijan is based on ancient history of statehood of the country and on development of these traditions. Nowadays, thanks to efforts of the government, this political behavior has acquired a form of ideology of statehood and political practice (state policy), whereas the political bases of these concepts have found their reflection in relevant clauses of articles of the Constitution, legal acts, decrees and orders. Regarding one of the facets of this conception – religious freedom – it is also worth noting that article 48 of Azerbaijani Constitution ensures the liberty of worship, to choose any faith, or to not practice any religion, and to express one's view on the religion. Moreover, the law of the Republic of Azerbaijan (1992) "On freedom of faith" ensures the right of any human being to determine and express his view on religion and to execute this right. According to paragraphs 1-3 of Article 18 of the Constitution the religion acts separately from the government, each religion is equal before the law and the propaganda of religions, abating human personality and contradicting to the principles of humanism is prohibited. The above-mentioned laws make Azerbaijan a modern de jure secular state, as well as de facto.
As a consequence of this public support, expressed through material and financial assistance from the budget of Country and Presidential foundation, there are dozens of national-cultural centers functioning at present. They include "Commonwealth" society, Russian community, Slavic cultural center, Azerbaijani-Israeli community, Ukrainian community, Kurdish cultural center "Ronai", Lezgin national center "Samur", Azerbaijani-Slavic culture center, Tat cultural center, Azerbaijani-Tatar community, Tatar culture society "Tugan-tel", Tatar cultural center "Yashlyg", Crimean Tatars society "Crimea", Georgian community, humanitarian society of Azerbaijani Georgians, Ingiloyan community, Chechen cultural center, "Vatan" society of Akhyska-Turks, "Sona" society of the women of Akhyska-Turks, Talysh cultural center, Avar society, mountain Jews community, European Jews (Ashkenazi) community, Georgian Jews community, Jewish women humanitarian association, German cultural society "Kapelhaus", Udin cultural center, Polish cultural center "Polonia", "Mada" International Talysh Association, "Avesta" Talysh Association, Udin "Orain" Cultural Center, "Budug" Cultural Center, Tsakhur Cultural Center. Not to mention the club-based amateur societies, national and state theatres, amateur associations and interest-focused clubs in areas with compact minority populations. The State also supports dozens of magazines, newspapers, radio and television programs which are expression of language minorities.
Declaration of the Year of Multiculturalism in Azerbaijan took place against the backdrop of religiously motivated ethnic conflicts in the Middle East. This kind of State-led multiculturalism, which could be considered as a form of soft power, is intended to be introduced as a model of multiculturalism elsewhere, especially to states and societies of the Middle East, where radicalism has spread rapidly over the last 20 years.
In recent years Baku has hosted numerous international events, starting from the Baku International Humanitarian Forum. The capital of Azerbaijan has hosted this Forum since 2011, which aims to build an authoritative international platform for world scientists and culture figures as well as acclaimed experts to discuss pressing global humanitarian challenges. The Baku International Humanitarian Forum is attended by well-known statesmen, public figures and prominent scientists, including 13 Nobel Prize winners, as well as journalists, representatives of non-governmental organizations and other distinguished guests.
Since 2011 Baku has hosted the World Forum on Intercultural Dialogue, in partnership with UNAOC, UNESCO, UN World Tourism Organization, Council of Europe and ISESCO. Through this initiative known as "Baku process", Azerbaijan acknowledges the power of intercultural dialogue and the possibility to create the conditions for positive intercultural and inclusive relations. At the same time, hosting the first ever European Games in 2015, Azerbaijan will conduct the Islamic Solidarity Games in 2017.
This year Baku has hosted the 7th Global Forum of the United Nations Alliance of Civilizations (April 25-27), which aims to reach a more peaceful and socially inclusive world, by building mutual respect among people of different cultural and religious identities, and highlighting the will of the world's majority to reject extremism and embrace diversity.
With the same purpose, in 2014 was established the Baku International Multiculturalism Center, aimed to preserve ethnic, religious and cultural diversity of the country. It has also been created to introduce Azerbaijan as a centre of multiculturalism to the world, and carried out research into and promoted existing multicultural models of the world. One of the mainstream projects of the Centre is promoting a special University course entitled "Azerbaijani multiculturalism" at local and foreign universities. The promoters already managed to incorporate this course into the teaching programs of some top ranked universities (Sapienza University in Rome, Charles University in Prague, Fribourg University in Switzerland) across Europe, as well as in Russia, Georgia and in Indonesia. The Center has also initiated the publication of a series of books under the title "Sources of Azerbaijani Multiculturalism".
Within the framework of the Year of Multiculturalism, Baku International Multiculturalism Centre launched the Summer School and Winter School programs every year for students and researches interested in enhancing and deepening their knowledge in this issue (theoretical and practical knowledge), and explore new topics regarding Azerbaijani multiculturalism.
In a recent visit to Baku (October 2016), Pope Francis praised Azerbaijan as a place of religious tolerance after meeting with Azerbaijan's President Ilham Aliyev and after a private meeting with Sheikh ul-Islam, the region's grand mufti, before the two men held an interreligious meeting at the country's largest mosque with Orthodox Christian, Muslim and Jewish leaders.
A significant activism of civil society in this issue is also demonstrated by many initiatives and projects created by Azerbaijani think tanks and academic groups. One of the most interesting and relevant is the International Multicultural Network (IMN) founded and headed by Dr. Khayala Mammadova, which is "an online presence to connect researchers and practitioners with an interest in multiculturalism, aimed at promoting and disseminating research on the multifaceted multicultural agenda and for comprised of scholars, state and community actors specialising in the fields of multiculturalism, intercultural and interreligious relations across diverse disciplines and geographical regions".
It connects researchers from all ethnic and cultural backgrounds. Likewise, it appoints Country Representatives, and promotes publications (books, journal articles, research reports), discussions and events in order to advise, educate and inform on subjects related to multiculturalism and cultural diversity. We can mention, among the most significant international partners of the International Multicultural Network, "The Prisma – The Multicultural Newspaper", a London-based newspaper which "works for the elimination of racial and cultural prejudices, and is committed to social justice and equality of opportunity", and is aimed at promoting and defending these values of the multicultural society of the UK, especially in the case of Latin Americans.
Using its peculiar way to multiculturalism as a strategic tool of foreign policy and defending itself from religious and political extremism, Azerbaijan represents a country's success story that could give Europe a contribution in its difficult approach to this issue.
Multiculturalism is a divisive subject of debate in almost all European nations that are associated with a single, national cultural ethos. As the latest datas confirm, European Union is facing unprecedented demographic changes (ageing population, low birth rates, changing family structures and migration) which are likely to change the internal structure of its member states over the next 50 years.
Despite Europe has always been a mixture of different cultures, unified by the super-position of Imperial Roman Christianity, the ideology of nationalism (XIX-XX century) transformed the way Europeans thought about theirselves and the state. The new nation-states sprang up on the principle that each nation is entitled to its own sovereignty and to engender, protect, and preserve its own unique culture and history. Social unity, according to this ideology, is seen as an essential feature of the nation, understood as unity of descent, unity of culture, unity of language, and often unity of religion. The European nation-state, at least until the mid-twentieth century, constitutes a culturally homogeneous society, although some national movements recognizes regional differences.
Bearing in mind this context, during the latest decades some of the European countries – especially France – have tried to culturally assimilate the regional minorities, or any other ethnic/linguistic/religious group different from the national majority, while ensuring them every individual and group right. Nevertheless, after the economic crisis of 2007-2008 and the increasing of migration resulting from riots and civil wars within the Arab-Islamic world, criticism of multiculturalism has become stronger and stronger in the Old Continent. This position questions the ideal of the maintenance of distinct ethnic cultures within a state and sometimes argues against cultural integration of different ethnic and cultural groups to the existing laws and values of the country. Alternatively critics may argue for assimilation of different ethnic and cultural groups to a single national identity.
Thirty years ago, many Europeans saw multiculturalism as an answer to Europe's social problems. Today, according to multiculturalism's critics, it allowed excessive immigration without demanding enough integration, a mismatch that has eroded social cohesion, undermined national identities, and degraded public trust. However, as argued by Kenan Malik on Foreign Affairs, multiculturalism in Europe has become a proxy for other social and political issues: immigration, identity, political disenchantment, working-class decline. "As a political tool, multiculturalism has functioned as not merely a response to diversity but also a means of constraining it", writes Malik. "And that insight reveals a paradox. Multicultural policies accept as a given that societies are diverse, yet they implicitly assume that such diversity ends at the edges of minority communities".
In his luminary book 'Europe of Sarajevo 100 years later', prof. Anis Bajrektarevic diagnosed that 'multiculturalism in not dead but dread in Europe'. "There is a claim constantly circulating the EU: 'multiculturalism is dead in Europe'. Dead or maybe d(r)ead?… That much comes from a cluster of European nation-states that love to romanticize – in a grand metanarrative of dogmatic universalism – their appearance as of the coherent Union, as if they themselves lived a long, cordial and credible history of multiculturalism. Hence, this claim and its resonating debate is of course false. It is also cynical because it is purposely deceiving. No wonder, as the conglomerate of nation-states/EU has silently handed over one of its most important debates – that of European anti-fascistic identity, or otherness – to the wing-parties. This was repeatedly followed by the selective and contra-productive foreign policy actions of the Union over the last two decades." – writes prof. Bajrektarevic on the most pressing issue of today's Europe.
Thus, as it seems to look for the multiculturalism one has to search beyond Europe.Starting from this theoretical point, the traditional and modern reinvigorated Azerbaijan experience about multiculturalism could teach Europe an important lesson: addressing issues and policies on multiculturalism requires an approach that combines state policies with resourcefulness of civil society and intermediate bodies. An approach which would avoid, on the one hand, the distortion of local peoples and migrants, and on the other hand would waste assimilationism. In other words, a new "foedus" (pact, alliance) which would preserve rights and culture of minorities, while ensuring the values of the majority of the population.
Prospects of Armenia-Turkey Rapprochement
Potential Armenia-Turkey rapprochement could have a major influence on South Caucasus geopolitics. The opening of the border would allow Turkey to have a better connection with Azerbaijan beyond the link it already has with the Nakhchivan exclave. Moscow will not be entirely happy with the development as it would allow Yerevan to diversify its foreign policy and decrease dependence on Russia in economy. The process nevertheless is fraught with troubles as mutual distrust and the influence of the third parties could complicate the nascent rapprochement.
Over the past month Armenian and Turkish officials exchanged positive statements which signaled potential rapprochement between the two historical foes. For instance, the Armenian PM Nikol Pashinyan said that he was ready for reconciliation with Turkey "without preconditions." "Getting back to the agenda of establishing peace in the region, I must say that we have received some positive public signals from Turkey. We will assess these signals, and we will respond to positive signals with positive signals," the PM stated. Turkey's President Recep Tayyip Erdogan said Ankara could work towards gradual normalization if Yerevan "declared its readiness to move in this direction."
On a more concrete level Armenia has recently allowed Turkish Airlines to fly to Baku directly over Armenia. More significantly, Armenia's recently unveiled five-year government action plan, approved by Armenia's legislature, states that "Armenia is ready to make efforts to normalize relations with Turkey." Normalization, if implemented in full, would probably take the form of establishing full-scale diplomatic relations. More importantly, the five-year plan stresses that Armenia will approach the normalization process "without preconditions" and says that establishing relations with Turkey is in "the interests of stability, security, and the economic development of the region."
So far it has been just an exchange of positive statements, but the frequency nevertheless indicates that a certain trend is emerging. This could lead to intensive talks and possibly to improvement of bilateral ties. The timing is interesting. The results of the second Nagorno-Karabakh war served as a catalyzer. Though heavily defeated by Azerbaijan, Armenia sees the need to act beyond the historical grievances it holds against Turkey and be generally more pragmatic in foreign ties. In Yerevan's calculation, the improvement of relations with Ankara could deprive Baku of some advantages. Surely, Azerbaijan-Turkey alliance will remain untouched, but the momentum behind it could decrease if Armenia establishes better relations with Turkey. The latter might not be as strongly inclined to push against Armenia as it has done so far, and specifically during the second Nagorno-Karabakh war. The willingness to improve the bilateral relations has been persistently expressed by Ankara over the past years. Perhaps the biggest effort was made in 2009 when the Zurich Protocols were signed leading to a brief thaw in bilateral relations. Though eventually unsuccessful (on March 1, 2018, Armenia announced the cancellation of the protocols), Ankara has often stressed the need of improvement of ties with Yerevan without demanding preconditions.
Beyond the potential establishment of diplomatic relations, the reopening of the two countries' border, closed from early 1990s because of the Nagorno-Karabakh conflict and Turkey's solidarity with and military and economic support for Azerbaijan, could also be a part of the arrangement. The opening of the 300 km border running along the Armenian regions of Shirak, Aragatsotn, Armavir, and Ararat could be a game-changer. The opening up of the border is essentially an opening of the entire South Caucasus region. The move would provide Armenia with a new market for its products and businesses. In the longer term it would allow the country to diversify its economy, lessen dependence on Russia and the fragile route which goes through Georgia. The reliance on the Georgian territory could be partially substituted by Azerbaijan-Armenia-Turkey route, though it should be also stressed that the Armenia transit would need considerable time to become fully operational.
Economic and connectivity diversification equals the diminution of Russian influence in the South Caucasus. In other words, the closed borders have always constituted the basis of Russian power in the region as most roads and railways have a northward direction. For Turkey an open border with Armenia is also beneficial as it would allow a freer connection with Azerbaijan. Improving the regional links is a cornerstone of Turkey's position in the South Caucasus. In a way, the country has acted as a major disruptor. Through its military and active economic presence Turkey opens new railways and roads, thus steadily decreasing Russian geopolitical leverage over the South Caucasus.
As mentioned, both Ankara and Yerevan will benefit from potential rapprochement. It is natural to suggest that the potential improvement between Turkey and Armenia, Russia's trustful ally, would not be possible without Moscow's blessing. Russia expressed readiness to help Armenia and Turkey normalize their relations, saying that would boost peace and stability in the region. "Now too we are ready to assist in a rapprochement between the two neighboring states based on mutual respect and consideration of each other's interests," the Russian Foreign Ministry spokeswoman, Maria Zakharova, said. Yet, it is not entirely clear how the normalization would suit Russia's interests. One possibility is that the Armenia-Turkey connection would allow Russia to have a direct land link with Turkey via Azerbaijan and Armenia. However, here too the benefits are doubtful. The route is long and will likely remain unreliable. For Russia trade with Turkey via the Black Sea will remain a primary route.
Presenting a positive picture in the South Caucasus could however be a misrepresentation of real developments on the ground. The Armenian-Turkish rapprochement is far from being guaranteed because of ingrained distrust between the two sides. Moreover, there is also the Azerbaijani factor. Baku will try to influence Ankara's thinking lest the rapprochement goes against Azerbaijan's interests. Moreover, as argued above, Russia too might not be entirely interested in the border opening. This makes the potential process of normalization fraught with numerous problems which could continuously undermine rapport improvement.
Thus, realism drives Turkish policy toward Armenia. Ankara needs better connections to the South Caucasus. Reliance on the Georgian transit route is critical, but diversification is no less important. The results of the Second Nagorno-Karabakh war present Turkey and Armenia with an opportunity to pursue the improvement of bilateral ties. Yet, the normalization could be under pressure from external players and deep running mutual distrust. Moreover, the two sides will need to walk a tightrope as a potential blowback from nationalist forces in Turkey and Armenia can complicate the process.
Author's note: first published in caucasuswatch
Tighter Ties with China Signal Ukraine's Multi-Vector Foreign Policy
Ukraine is eager to cut deals with China as it confronts the West's moves to allay Russian concerns. Whether Kyiv's moves are a sign of a larger foreign policy adjustment or just a bluff aimed to mitigate faltering ties with the EU and the US, they could beget big consequences.
'Chinese Card'
On June 30, Ukraine touted an agreement with China, which proposes revamping the country's decrepit infrastructure. The decision comes following a US-German resolution to finish the Nord Stream 2 pipeline, despite longstanding concerns of Kyiv and other CEE nations. Yet, perhaps the biggest motivation was the growing unwillingness in the West to advance Ukraine's NATO/EU aspirations.
The current state of affairs pushes Ukraine to find alternatives in foreign policy. China, with plenty of cash and political clout, comes as an obvious choice resulting in the signing of the bilateral agreement in June. The document outlines China's willingness to invest in railways, airports, and ports, as well as telecommunications infrastructure across Ukraine. But otherwise, the agreement details few specifics.
The available details from the deal fit comfortably into the pattern China has been following across Eurasia. For example, China signed similar deals with Iran, Egypt and Saudi Arabia among others, demonstrating its willingness to penetrate those states' vital infrastructure. Still, the documents can be also characterized as an umbrella agreement that serves as a roadmap rather than an accord listing concrete details and commitments.
The China-Ukraine agreement is all the more surprising as Kyiv rebuffed earlier this year a Chinese proposal to buy a Ukrainian aerospace company, Motor Sich.
Nevertheless, there are several reasons behind the rapprochement. First and foremost, it is about Ukraine adjusting its foreign policy stance to the state of economic relations. China is now Ukraine's biggest single-country trade partner outstripping Russia and having a 14.4 percent share of the country's imports and 15.3 percent of its exports. Perhaps fearful of possible Chinese countermeasures over the Motor Sich decision, Kyiv has been open to mending ties with Beijing with the June agreement.
Secondly, it paves the way for a more active role in China's near-trillion-dollar Belt and Road Initiative (BRI), which aims at connecting China with the European market across the heart of Eurasia. Ukraine was among the first to endorse the initiative but has avoided signing memorandums on cooperation similar to what China has done with many others.
More immediately, the tilt toward China follows Kyiv's decision to remove its name from an international statement about human rights abuses in China's Xinjiang. While Ukraine initially joined the initiative, together with 40 other states, Kyiv abruptly changed its mind on June 24. It has been confirmed that the withdrawal followed Chinese threats to limit trade and deny access to COVID-19 vaccines for which Ukraine had already paid.
Multi-Vector Policy
Some larger geopolitical dynamics are also at play, such as Kyiv's attempt to acclimate to the changing world order and the growing global competition between Beijing and Washington. In this environment, Ukraine might want to carve out an equidistant place between the two powers so as to avoid possible backlash from siding clearly with either of them.
As such, Ukraine appears to be embarking on a multi-vector foreign policy. It would allow Kyiv to alleviate its dependence on the West and seek lucrative economic and political ties with large Eurasian states. Put simply, relations with the West did not deliver on the expected benefits. The country was not offered NATO or EU accession, while the collective West's consistent concessions to Russia undermine Ukraine's interests. Ukraine has also often tended to look at China and other Eurasian powers from the 'Western perspective', which limited its options.
In Kyiv's understanding, elimination of this obstructive dependence would enable it to find new partners able to bring in investments and ideally political support in multilateral organizations. China undoubtedly can be such a partner.
Kyiv's calculations are more understandable when taken in view of its larger diplomatic readjustment in the region. For example, Ukraine recently began building closer relations with another Eurasian power in Turkey. When Ukrainian president Volodymyr Zelensky visited Istanbul in April 2021, nascent bilateral military ties were seen as a new chapter in the countries' relations. Most indicative of this shift, a memorandum was signed on the creation of joint defense-industrial projects, which includes joint development of unmanned aerial vehicles in Ukraine.
The story of Turkey could serve as a microcosm, whereby Kyiv displayed that it is more interested in balancing the pressure from Russia and mitigating the failures in its pro-Western foreign policy course. Ukraine thus foreshadowed its increasingly multi-vector foreign policy as a solution to its geopolitical problems. In Kyiv's understanding, rapprochement with China and Turkey could mitigate threats emanating from Russia as both Beijing and Ankara enjoy closer ties with Moscow, but nonetheless consider it a competitor.
The multi-vector foreign policy for Ukraine however does not mean abandoning its pro-Western cause. It rather involves seeing its NATO/EU aspirations as complementary with the closer economic ties with China and others. It will require an agile foreign policy and leveraging the country's geopolitical assets.
New Type of Bilateral Relations
Ukraine's behavior might herald the birth of what could be characterized as a Eurasian model of bilateral relations. Across the continent, the notion of traditional alliances is being gradually replaced by partnerships. Devoid of formal obligations, China, Iran, Turkey and Russia find more space for interaction and see a larger pool of opportunities across the vastness of the supercontinent. Bigger maneuverability makes their foreign policy more agile in finding a common ground for cooperation.
The Eurasian model is a byproduct of an evolving global order in which each state with geopolitical influence recalibrates its foreign ties to fit into the post-unipolar world. Russia and China officially refuse to have an alliance – indeed, they claim an alliance would undermine their purportedly benevolent intentions toward one another. More specifically, the concept relates to how China sees the future world order. It opposes alliances – the 'relic' from the Cold War era.
Thus, the shift in Kyiv's foreign policy could be part of this Eurasian trend where Ukraine seeks to construct its Asia policy which would better correspond to the unfolding China-US competition, Asia's economic rise, and most of all, the failure to become a NATO or EU member state.
Reality Check
However, closer ties with China and most of all the dependence on Beijing's investments also involves risks. China's infrastructure projects are mostly financed through loans, which poorer and weaker countries are unable to repay. Often, ownership of the sites ends up in Chinese hands.
Chinese involvement in Ukraine's critical infrastructure could also risk giving control over strategic technologies to Beijing, which would be channeled to China and successfully used to advance Chinese interests.
For Kyiv, dependence on Beijing also involves risks because of China's close partnership with Russia. Dangers could be manifested in a concerted pressure on Ukraine in international organizations, or even China heeding Russian fears and abandoning infrastructure projects which would harm Russian interests.
The June agreement is an umbrella deal that lays out the foundation for deeper cooperation, but in no way guarantees its fulfillment. This could mean that Ukraine only sought to restore worsening bilateral relations with China following the Motor Sich saga. Alternatively, Kyiv might merely be trying to raise stakes in its stagnated relations with the West and hold Washington to account, signaling that it can successfully navigate between geopolitical poles if need be.
Author's note: first published at chinaobservers
Ukraine's independence: Shaping new political narratives through art
Ukraine's 30th Independence Anniversary brings forth a discussion on forming a modern cultural identity in the wake of political instability.
Despite gaining independence 30 years ago, Ukraine is still facing consistent attacks on its sovereignty, both political and cultural. From the ongoing war with Russia in Eastern Ukraine, where 10,000 people have lost their lives since 2014, down to the root of oversimplification of Ukrainian issues in the media, Ukraine's story is often being told by opponents attempting to distort the modern Ukrainian cultural identity.
My first-hand experience working with kids at the Ukrainian warzone has taught me a deep appreciation for cultural independence. For five years together with youngsters I wrote, directed and staged a performance piece titled 'Contact Line' about life at the warzone and personally witnessed the huge impact of arts and culture on the kids' lives. This experience demonstrated that for too long Ukraine has let someone else present its identity to its youth, citizens and the world.
Shaking away the Soviet legacy
There's no denying that the Soviet Union left a lasting legacy on Ukraine. The culture of Ukraine is to this day tainted by lingering ghosts of the Soviet past. Soviet authorities vigorously supressed the development of independent cultural identities in all the member states. In Ukraine's case, simplistic rural folklore was imposed on society as a primary culture and was a means of suppressing creative or progressive thought. National collectives and one-dimensional traditional themes were presented as the essence of Ukrainian culture throughout the 20th century. Anyone who didn't fit the Soviet mould was eliminated. A specific term, Executed Renaissance, is used to define a generation of Ukrainian artists who were repressed by the Soviet regime for their artistic non-conformism.
It has taken decades for Ukraine to regain its cultural voice and iron out its Soviet imprint. A key concept of postcolonial theory examines the creative resistance to the colonizers' culture and the fraught slow development of a postcolonial identity. Ukraine has been struggling through this process for 30 years. However, since the 2014 Revolution of Dignity the country has been reimagining its culture, exploring its history and reconnecting with its identity. Ukraine is now striving to be on par with Western culture by ridding itself of remaining Soviet influences. Cultural institutions previously under government control or censorship are finding an independent voice and the population is discovering that authentic artistic expression is providing hope in difficult times.
Looking at the future
Over the past 10 years, Ukraine has witnessed a robust change in the arts sector. The cultural scene has made a significant move away from a conservative ethos to a more contemporary one. Visual arts are the most progressive form of expression in Ukraine, with cinema rapidly catching up. Ukrainian filmmakers are winning awards at the Cannes Film Festival and Ukrainian artists are receiving praise at La Biennale di Venezia. The expectation is that this trend will not only magnify in the coming years, but also position Ukrainian artists as global creative trailblazers.
Despite ballet being an extremely politicised art form during the Soviet period, it is now going through a revival and modernisation. The Ukrainain school of ballet is gaining recognition as one of the world's best and Ukrainian ballet dancers are headlining the top ballet companies across the globe, showcasing their immense talent and training. British audiences will have an opportunity to watch the best Ukrainian ballet dancers from the world's top theatres come together for a one-off unique performance at Sadler's Wells Theatre in London on September 7th.
Georgian-American ballet choreographer George Balanchine famously said, "Ballet will speak for itself," and the artform remains a true demonstration of the universal language of dance. The Ukrainian Ballet Gala will be a showcase of the innovation and traditions of the contemporary Ukrainian ballet school.
Global cultural promotion
In a globalised world it's the wish of every country to promote and engage in cultural exchanges, and Ukraine is very much part of this movement. Ukraine wants to be an active player on the world stage, both politically and culturally, and to be a dynamic culture creator, particularly in Europe. Trust in soft diplomacy is growing and Ukraine's international relations and diplomacy are benefiting from this trend.
As a Ukrainian-born and British-educated theatre producer and director I appreciate the importance of bringing the best of Ukrainian culture to the world not just for Ukraine's benefit, but to enrich global culture and share experiences through creative means. It is the job of people like me and my colleagues to tell Ukraine's story through art and, thus, shape new political narratives about Ukraine internationally. We want to share our rich culture with the world and events, such as the Ukrainian Ballet Gala, are key to achieving this.
Ukrainians are now left with no choice but to stride forward – no outside force should ever again control the vibrant culture of Ukraine.