Spring: A passionate life in words
The leaves wastes dance with confidence in the air. The wind reminds me of the mysterious chill of autumn. An eloquent, articulate state of mind. Focus and concentration calls for analysis not just intelligence.
The connections between focus, concentration and intelligence and grace or rather the grace of intelligence must be calculated struggle (internal and external) and by the exceptional connections of the withdrawn, shutdown shell of the human body questioning everything. Questioning nothing at the same time. Winter it is hard to let you go. It is hard to live with and without the sun.
I have learned as a diarist to read everything and when reading as a child reads, not thinking about censorship but rather free will and understanding and toleration you will regain, invest, claim back the energy and see, feel, be drawn to think about the innocence and tenderness behind the furious beast of the words., and once again you will be the purveyor of truth.
Courage will always soar. Let the flair of empathy dazzle alongside profound truth, the fairness of justice, and integrity. Before you dream of freedom, count your blessings. Name them. In naming them you will bring honour to them.
The sun came out today and all the world was still. Its loveliness was beautiful to see. I loved the day. I knew in my heart if I dug down deep enough that it loved me in the breath, way, shape, form that I loved it in return with its deep colors, woven tapestry, textures, leaves. You could see spring everywhere even as the weary rain announced itself. Leftovers from winter. I also knew that this day. I would never experience it again. I could see and acknowledge this beauty from my window where I spent hours working. Crafting a poem for myself to myself. Crafting a poem (in other words writing love letters to myself). Writing fiction that I hoped that I could from a short story into a novel.
When evening falls away, the night, the early hours of the morning spent ruminating, restless, frustrated, promising, pathetic (see tired), introspective, nervous, doubtful, insecure, troubled. Yes, I think it is good to describe it in the way that I am doing now. That it all fell away. For me, I trust older women rather than the younger ones. I feel love. I see love. I have a collective empathy when it comes to the outside world. When I connect with it. I have joy in my heart when I see people happy. I have my moments when I am weak.
Moments that turn into hours and days.
I perform my duties as a writer up to a point within my crowning belief system, the sweetness of the liveliness/livelihood that virtues offer me. One day I came upon 'fire', this gift and it lit a flame inside my heart. It has been faithful ever since. I cherish this gift.
For without it I would be invisible and that would mean a succession of deaths to me. I would under other circumstances be living in exile now in another life. A wife, a mother with a job, a proper career. If I did not write perhaps I would have been married to a writer, psychiatrist, teacher or an academic (see professor with tenure at a university).
Politics are superimposed on my ideals of love, my ideas of dead literature and literature that is very much alive. Here I am ready to give up my life to writing. Daily it is like living on a deserted island armed with a virtual treasure map. 'X' marks the spot. Prose is expected. It is poetry that is the unexpected. 'X' marks the spot where the treasure is buried. The door is closed when I am writing but I am constantly interrupted by a small child with an inquiring gaze and searching mind. A child who wants to play. I am also interrupted by a father, a mother, a brother.
Survival and drowning, strength of human will and the weakness of stigma. Knowing my limitations are what I must live with every day. I have made mistakes as a young woman (I am not so young anymore). I'm not perfect. No one really is. I'm constantly learning all the time.
From the world's pain and my own. I know what the memory of love is, and hopefully I write from that perspective. I think with both experience, being dominated by a man's world and a woman's psychological framework in that space. I am influenced by other women, old or young, married or divorced, whether they are writers or not. I am influenced by the birth of the universe or of a new day in a child's eyes. Most of all my mother's personality.
Today I might be a writer or a woman at work in the shadow of love.
The voices are inside my head. Calling to me. Speaking in ancient tongues. They talk and talk and talk. The damage is done. The damage is done. I wanted a child while I was still young. They think of science in masculine terms. The humanities and creative writing in feminine terms. There's a gap for you. There's an excursion into the remembering mind. The shaking woman's interesting double life. I think of the anatomy of my loneliness. How everything in life is a mystery. I am waiting for sleep to take control of my aching limbs, my physical form. I invest the past into the insomnia, for no fight is worth it. What are we fighting for anyway? He's not here, they're not here. No one can hurt me now. Marilyn, the hunter. Diana, the hunted. I want to live before planting love. Your fingers feel like ice slipping to the bones of me. They thread my bones to my being. Give hope to my flesh. Now I just want to live, but there are days when I am tired of wanting to live. The washing flutters in the breeze, men and woman have been kind to me, and I have a lust for the gulf between us, how I've imagined you my entire life. Country of Adam's rib, country of blood, stone and wine. Her teeth bite into my pose. There's my unbearable sadness. Watching you satisfies me. I go all cold sometimes. The tiredness, the energy. In a perfect world you would have been free. You would have set me free. Your womb fashioned me. So, I write for the passionate outsider. The woman displaced. The female dispossessed who lives from one day to the next in psychological extremes. I am that woman displaced like Jean Rhys. I am the dispossessed female. And the woman that I love, whose womb fashioned me is my mother's.
I think of all the time we have wasted sibling. All the love that is gone. My loneliness grows like plant sap. Like water in wild places. All the fight has left me as I chase the sea. I wake, I chase the sea. Rabbit is gone. Don't tell me about your secrets. Don't tell me about your love, sibling. Leave me like you have always left me. Leave me standing here by the bright lights of this city by the sea. I always wanted your love. You were always high on life. The extrovert with friends. You erased me from your life so effortlessly. From your kingdom. I think we have said it all. The love is gone. Gone from your world. Gone from my life. They say I have a death wish. I'm hungry for it. The ghost of my spirit is hungry for it. It is cold here. Winter is coming on strong on this radar. This illusion sticks around like the Seine. I wish I was ghost dropping off this radar. I feel sick. You make me sick. I lost the proof. I think of all that I have sacrificed. Think of myself as crime and victim. Sibling, you've found love. We're passed the object of forgiveness. Nothing I can do about it. You're the daughter of the Czech Republic. Let me take you to the low of the city. I am wearing my glasses. Keeping my attitude. I think of your German boyfriend with his artistic fingers, sensitive face. How again someone else replaces me in your life. Bipolar takes all. Bipolar thinks that love is evil, that love means war. My mother never brought me sanitary napkins in the hospital. Never brought me clothing to wear. I walked around like a zombie. When she came, she spoke to the other patients there at the hospital. Looking for a friend in a stranger. She left me alone. Standing there. I was her mirror image.So bulimia and anorexia nervosa found me.
She holds all the power, all the cards. The woman who ate everything. I never had your heart. This takes some time to explain. Let me understand you. Let me understand this. Out of reach, you're always keeping busy. I'll always be the same. When I was in love, I was in love with my own shadow. My heart's bruised. I think all the time of how close to death I was. The renal unit at the Livingstone Hospital. My life is the diary of a volunteer. On the imagined wings of a bird in flight, I come to you. This message comes to you. This love letter comes to you, my mother. Theories have long since disappeared. The image of the soul. The twin image of our soul has vanished Nothing gets better here on this side of the world. I don't see myself in the mirror anymore. It is only my pride, your ego that lends itself to a new philosophy of the advanced world. I'd like to leave the world random. But I no longer want to examine the past, aftermath, aftershock shielding the echo of the shadow, my bruised shadow. We have nothing to say to each other anymore Only the visions remain. The words are all gone now. You grow out of it. No, not the bipolar. The vision you had of yourself in high school. Where you would be five years down the line, a decade. It is just me giving up my consciousness for another. You grow out of the authentic. It is coming back to me. The collect calls I made home from the hospital. Abandoned there. Younger, I was arrogant. Life was so easy, comfortable, happy. Not anymore. I wish I could say I have achieved my personal goals, fulfilled all my wildest dreams. What am I holding onto? The self that is a soulless misanthrope. The universe is amplified. Birdsong in the air. The leaf falls. It is just gravity.
And because of the violence against me, I have zero tolerance for violence. And because of the mental cruelty against me, I have zero tolerance for mental cruelty. They have defeated me.
The family, the cousins, the aunts and the uncles. I am done looking for love in a home that puts me up against the wall. I am lethargic now. Not wanting to talk. Not wanting to talk to anyone. I am on my own now. Alone. All I have is loneliness. That's the kind I am. The voices say, Petya Dubarova, to stop talking so much and to become a good listener, an effective listener, an efficient communicator. Revealing the purpose and value of others as God sees fit, as I connect with the universe. To transcend the negative, the voice tells me Petya, I also have to transcend the pain of the universe, the loneliness of the universe. I have to remember birth, rebirth, saturation. I have to move on from one phase of personal growth to the next level. From maturity and the confidence of maturity, to death. But it is difficult and tiring to be forgiving of myself, to be grounded in self-love and the world around me dearly, or, for life. And then there's this nourishing sense of spirituality that strengthens me daily. I am a stranger waiting for the train worshiping sharp objects eating eggs, chicken and soup. I live in a dark house born of green figs in September on a Sunday afternoon. A dark house born of a writer in a cage sheltered and protected by the light from all the activities of harm. While watching the first snow of a June winter, with the falling snow the road inside finds bipolar me again. High on life. Low on life. Numb on life. Dead to life. And then I realise I am never going to see uncle Rabbit again.
Ever. He died on a Thursday evening of a heart attack in a hospital room while I exhaled a pose. While I overcame my evolution at home typing out my third novel. I have the fear of love, of falling in love on my side, of sexual intimacy, of being made to feel vulnerable in front of another person. I am crashing. I am crashing into the waves chasing the sea of Petya Dubarova, and there will always be those who lecture me. I think the world, and my siblings have done me toxic in. And I remember the day my sibling's girlfriend showed me her tattoo. He must have a thing for a girl with tattoos. I don't know. We aren't close anymore. What happened in my own father's life is happening now in my own. The estrangement from the middle earth of the inner family, of the immediate family. I make cinnamon toast or eat peanut butter straight from the jar with a butter knife, and I try not to think of writing confessional poetry, or, the fact that I'm not loved by sibling, or, cousin, or, aunt, or, uncle, or, distant relative. I show them my rewards like arrows. Only I see the columns of light in my arrows. Yes, I'm done in. I'm done in. I'm going nowhere. I'm going everywhere. Jagged little pill in my mouth. Rush of water down my elated throat. I really wanted to see her tattoo. Why, oh, why am I so surprised that she gladly showed it to me. Bipolar has made me frightened of everything. Of landing on the ash heap like other people's sorrows. I think of my own sorrows. I'm left thinking of how important it is to keep correspondence, journals and copies of your work. I think of my own father and mother living out this kind of perfect life.
My mother had a spacious house, they had two cars, and she had to raise three children. Two daughters and a son. She didn't teach me to have that. To invest my life in children. To invest my life in sons and daughters. I know my roots and they go deep like a ninja-warrior. Now I find myself living vicariously through Dorothy Parker, and Maya Angelou. I think of the mute wind. I think of the constant rain at my window. I think of what I see when I see wildflowers. Cemeteries, ghosts, the apparitions, the voices in my head, hallucinations. There are days when I am just writing to get by. I keep telling myself it is not hopeless. All is not hopeless. That this life is what I have been given. My siblings think they know it all about bipolar. Even more than me. I can't understand a word that that they possess about mental illness. They give it to me, not as a gift, but as something to control. I think of the difficulties of my father. The difficulties of a young mother having to accept a manic-depressive husband. Nobody caught me when I fell. Contradictions keep me busy for a while. I try too hard in relationships. I was a teenage runaway falling away to the waterfront of hospitalisation. The perspective was clear. The view of my life settled. I had the beauty of language. It gave me inter-connectedness. The relationship I wanted. I was a sailing boat that caught the wind. On my way. On my way. Then the mania would come, or, the clinical depression, or, the attempt to take my own my life, or, the suicidal thought, and I would be derailed again from the perfect life that I had lived before. I would be abandoned and forgotten by my mother.
I would be abandoned and forgotten by my siblings, by relatives who told me that they wished they could be of more assistance, but they had their own problems, or, uncles and aunts would just ignore me. With the onset of mental illness in adolescence, my life became more complicated over the years. I became a hunting and gathering woman of current trends forecasting for a blog that I wrote, ephemera from my paternal grandfather's life, and phenomenology. I became this rather complex vessel (never studied further, never had the sunny road of the marrying life, or, those sons and daughters, and strange, I had always been madly in love with children my entire life), and in the end it was language that accepted me, not family, not siblings that had looked up to me once when I had the normal life, the kind of life accepted by family. There would be all this ignorance and sham surrounding my mental illness. I became known as the storyteller, I would make up stories, and this would do the rounds. So, I am threatened and cajoled, told in no uncertain terms by my sister that I am not living. She never phones home to speak our father, elderly and infirm now. Weak and limiting and limited, and I tell myself that what matters most is recovery. Coming out of that despair and hardship and release of relapse. Now I think back to the early days of the initial treatment of my bipolar, the hospitalisation of my bipolar when I became something of a pill popping zombie, then an insomniac, and then there was this return to normality, to homelife, but also terrifying ignorance in the family, also terrifying ignorance around the sufferer, and stigma.
The discrimination of living with the bloom and smoke of mental illness. I keep telling myself pain births creativity. That it is the motivation for pursuing God. Must be more Eckhart Tolle, or, Gary Zukav than me I suppose. In hospital people maybe want to be your friend. But outside, you become like strangers again. You return to a kind of semblance of your previous life. You find people don't want to know you anymore. Release from hospital always brings me back to writing, to my childhood. To the swimming pool in Gelvandale where I was baptised, to a picnic in Port Alfred. Yes, I found baptism and God. And sometimes, just sometimes, the writing annoys me, or, I get annoyed with myself, and sad, as if my work is almost incomplete. Almost as if I am not living up to my own expectations. And every time upon my release from the hospital after my meds have been adjusted, I have to open a new door, learn to live a new life again. It's difficult, but I have endured this. I have survived. I remember that I have strategies, goals and actions. As my father did before me. I hate it that I blame him. I hate it when I say something that hurts him, and I see him wince as if I have slapped him very hard across the face. I mean, I am used to embarrassment, and humiliation, and people unfriending me with a kind of energetic efficiency. I have to work on self-love daily. I pray daily. I try to be kind but it is like making an anonymous donation. And every year I promise myself more self-love, more personal growth, more prayer and meditation, more reading, and I make an action plan out of it for the next six months. To the lighthouse.
To the lighthouse I go. There are days when I talk and talk and talk. There are also days when I cannot meet your gaze. When people's faces look different to me in the morning light. When I'm afraid of Virginia Woolf. Society allows many things to happen to you when you are mentally ill. I'm always putting my trust in people, and being let down badly. Balance is everything. All I can think of is that I am a novelist now studying the craft of writing with every narrative that I write. That I am a poet. And a bipolar life can be as healing as rain with a savage kind of violence. At least that's the way that I see it. Bipolar itself, there's still so much that we don't know. What I hear most often from other people who live with bipolar, is this. That I wasn't always bipolar. I wasn't always like this. I didn't need to take a sleeping pill to sleep. Maybe there was a traumatic incident in your childhood, or, long term abuse, or, you were never loved by a parental figure, or, there was a kind of stress or burnout that you couldn't deal with. I've been there. Uncle Rabbit is gone. I'm still here. I still get to live life with purpose and meaning and truth on my own terms, and there are days when I feel like a tragic figure caught in a storm. There are days when I want the world to see me. There are days when I don't want the world to see me, because I don't think that they'd understand me, but there are also days when life is infinitely more beautiful. There is an image that I manufacture every so often in my mind whenever I feel like it. I see the picture of a little girl, and she is loved. Bipolar is not on the scene yet. Her life is not derailed yet. She is eating watermelon on the beach. The sun is going down. She is laughing with her boy cousins. Smiling for the camera. Smiling for all the world to see.
"What are you running away from? I'm sad too, you know. Leaving behind the only world that I've ever known. Scooter's the name by the way," said a thickset guy who had bagged himself a window seat. His muscles showed through his Sunday shirt.
There was an awkward pause before the response came.
"The woman I love doesn't love me. We're distant cousins. She wants to become a nun as a matter of fact." There was another pause. "And Hulk's the name".
Hulk wasn't in the mood for conversation. He was thinking of the great-uncle he had just buried, so, he closed his eyes and pretended to sleep.
"Is she beautiful, or is she a plain Jane, ordinary, or a choir-singing church girl?" Scooter prodded seemingly oblivious to Hulk's antics.
Hulk shifted in his seat. "Of course, she's beautiful.She can dance, she can sing, she does needlepoint, and she is a staunch Catholic who attends Mass like clockwork." Hulk threw a curious glance at his questioner, a hint of interest brewing up in him. Women were a tricky subject for him. All his previous love attempts had been just that—attempts. Perhaps if there was anything he could talk about, it was that. Share his woes with this petulant stranger he was meeting for the first time in his life.
"You do know that there are only two ways we're going home, right?We go home alive or dead,"Scooter paused as if to allow the message sink in. "We either go back as heroes, or dismal failures at protecting our country. At protecting the innocent men, women, and children of our country." There was another pause. It's not just our lives on the line here."
"Soldier boy, we're in the army now. What are you running away from?"Hulk scowled dismissively, the spark of interest beginning to fade.
Scooter turned to look at the other young people in the bus who had just finished high school as if to see if someone had been listening in on their conversation.
"In my own case, I'm running away from boring Sundays. Church on Sundays. There was never anything nice to eat at home, you know.I'm running away from poverty, from being classed as being from a different race."Scooter was speaking casually like he hadn't noticed the Hulk's disinterest.
Hulk sighed.
"Can you believe this class system? They want to call you white, or black, or brown, or Hottentot, or native." Scooter was not looking at anyone in particular as he spoke. His head kept moving from the window to a face, back to the window, to Hulk, back to the window.
"I'm thinking of my mother. She cleans churches for a living. She cried when I left in my uniform. She told me, between sobs, that I looked good and handsome in it. She just stood there in the doorway of my bedroom sobbing into one of my father's handkerchiefs."A nostalgic smile was beginning to develop at the edges of Scooter's lips. He paused to gaze out of the window again at the night sky.
"I believe in Kingdom Come. I'm Catholic. Was an altar boy. My whole life is the church. After the war, I'm going to Italy. I'm going to become a priest. Even though I know it will break my mother's heart." Hulk blurted outin a melancholic, almost remorseful, tone. Something about Scooter's monologue had stirred up the nostalgia in him.
The bus was quiet now. The incessant chatter had all but disappeared. Everyone was lost in their own world. Most of them were thinking of the start of basic training in Cape Town. Scooter turned to look at him, the hint of a smile still on his face. He didn't appear surprised at all that the his hitherto disinterested neighbour had responded to his speech. Then he began his rotation again—this time even slower and more methodical— from the window, to Hulk, to a random face and back to the window.
"I think of my dad, and my brothers when I read the Book of Job,"he said. "My eldest brother sells vetkoek on the golf course on weekends. Dad was a barman on a Friday and Saturday night."He had a faraway look on his face as he spoke, like he wasn't really seeing anyone as his head turned from one face to the other, and back to the window.
"I believe in roast chicken. The pleasures of trifle." A mocking voice came from the back of the bus.
"I believe in the innocence of roast potatoes." Chorused another.
"That one means business. Come sit here. Tell me all about your sweetheart. I've got all the time in the world before we get to Cape Town. I always wanted to go to the Mother-land. And you?" came the mockingvoice from the back of the bus again.
"You're rolling your eyes at me now. Now you're shrugging your shoulders. Oh, what's that rustling sound. I thought it was a chocolate wrapper. Geez, Louise, I'm hungry. I'm starving." Scooter made his way to the back of the bus with his padkos.
"Smoke?" Hulk asked nobody in particular.
"What did you say there?" came Scooter's voice like an echo.
"I asked you if you wanted to smoke. I roll my own cigarettes. My old man had a pipe, smoked tobacco. It was really bad for his lungs. He passed. Last year. The cancer. Not a day goes by that I don't think about him. I wish he were here; you know. Wish he could see me get married. Meet the perfect girl." Hulk said sadly.
"Boys, listen up here. This is a non-smoking bus.Where is the exit route out of this place?" Scooter said from the safety of the back of the bus.
"I have a girlfriend. I loved how when we went to the beach, for instance, the sunlight would play upon her hair. She set me free. All I just wanted to say was that I never felt like this before, but my cries for help went unanswered, and that in itself is an answer, isn't it?" said Scooter watching for a reaction on the face of the young man sitting next to him.
"Ah, a poet for all the nations. We have William Shakespeare in our midst. Sir, pray do tell, can you recite sonnets as well as prose for all of us." Hulk jeered at Scooter.
"Nothing is real anymore. I think about her all the time. I dream about her. And I wonder what she's doing. I told her not to wait for me." Scooter continued to his audience of one.
"The stench of war is out there, waiting for you, waiting for me, waiting for all of us." Nathaniel said softly to himself. "Pay no attention to this riff raff. Ignore this this duffle bag on my shoulder. But my family insisted on me packing some winter and summer clothes, two shirts and a tie in case I meet a member of the opposite sex in Kenya. The uncles insisted.Jones. I'm Nate Jones. Pleased to meet you." Said Nathaniel with his hand outstretched.
"I still haven't found what I'm looking for. The name's Cato." Cato mumbled. He reached out his hand. Shook Nathaniel's hand. Smiled in a friendly manner.
"My Christian name is Nathaniel. Do you have a sweetheart?" said Nathaniel biting his bottom lip, but Cato ignored him.
"So, where are you from soldier boy?" Nathaniel said again, eager to start up conversation.
"A windy city." Cato mumbled again.
"Does she mean a lot to you?" Nathaniel put his arms behind his head, and whistled.
"Who?" Cato said peevishly, as if he didn't like where the conversation was heading.
"Your sweetheart. Are you going to write to her?" Nathaniel asked, his eyes glued to a speck of dust on his trousers.
"No." Cato said glibly.
"The strong and silent type. No crime against that soldier boy. So, you're here because you want to see the world. Looking for adventure?" Nathaniel answered. Brushing the invisible speck off his pants with his right hand
"You could say that." Cato mumbled again. "Something along those lines."
"Don't talk much. I'm tired. I don't sleep very well. Wake me up when we get to Cape Town. Just tell me one thing before I doze off. Are you in love with her, is she the love of your life?"Nathaniel's tone changed. He felt sorry for Cato.
"I'm going to marry her. I want her to be the mother of my children." Cato said with a certain kind of pride in his voice.
"I'm a tortured soul too." Nathaniel said looking into the aisle of the bus. Watching guys making their way to empty seats.
"You?" Cato said surprised.
"My girl died. Tell me when the sun is out." Nathaniel said quietly, closing his eyes.
"Our lives are about to change forever." Cato said staring out of the window. Watching the world go by.
"I think this is the beginning of a beautiful friendship." Nathaniel coughed a little.
"Believe me, the sun will breathe. Leaves will fall to the ground. Another winter has come and gone, and summer is all too beautiful." Cato said with an otherwise expression in his eyes. He was becoming fond of Nate Jones.
"I bet you the drill sergeantwill say something along these lines. Boys, repeat after me. A soldier breaks all the rules out in the field." Cato laughed.
"A soldier breaks all the rules but not in my camp. Something funny, sonny?" came Nathaniel's voice.
"No, sir." Cato started to play along with Nathaniel. Beginning to enjoy this game.
"A soldier is an actor." Came Nathaniel's voice again.
"A soldier is an actor." Repeated Cato, guffawing and snorting in mock-derision.
"A soldier is a man who honours tradition." Nathaniel saluted Cato.
"A soldier is a man who honours tradition." Cato saluted Nathaniel back.
"No women? Seriously! Geeze, Louise." Came Scooter's voice from the back of the bus.
"No women out there for you, my friend." Hulk guffawed.
"Hey, you. Hulk, I'm talking to you. You talk now as if we're old friends. We're not old friends." Scooter said indignantly.
"This is a war we're fighting. We're not going to a church dance in a church hall.There's nothing but sand, and more sand, and desert, and more desert where we're going." Hulk said unsmiling.
"This is meat and potatoes country out there. Is that what you're saying?" came Scooter's comrade's voice.
"Don't listen to everything that he says. He might be pulling your leg for all that you know." Scooter admonished.
"Nobody was speaking to you." Hulk said in a loud voice.
"You're very good-looking, handsome even, I must say." Scooter giggled, feeling slightly foolish, but brave too.
"Like I was saying, there's no mystery girl out here with red lips, and smelling like perfume. It's just wilderness." Said Scooter's comrade.
"Can't say the same for you. I think it sounds like paradise. Heaven on earth. No father beating the hell out of you, and your old lady on a Friday, and a Saturday night." Hulk said choosing his words with care.
"Slow and tender. I like girls with curlers in their hair. Kiss them slow and tender. Hold them in your arms, like this, they go crazy-mad for it. Fall for my line every time." Scooter said smooching the air.
"The world is about to go to war, and all you can think of is girls. Shame." Hulk literally spat the words out.
"Shame for you. I can tell you've never been kissed."Scooted laughed out loud.
"Oh, really now. You some kind of fortune-teller?" Hulk said. He crossed his arms across his chest somewhat defensively.
"What are you thinking of, soldier boy? You thinking about a girl that you had to leave far behind. Describe her. Describe her to me, please. Was she the love of your life?" Nate asked Cato, but Cato pretended as if he didn't hear the question.
"You think they'll give us all rifles." Scooter asked with a dumb grin on his face.
"War is not about running around with a gun, and shooting up people." Hulk said. This statement changed the entire atmosphere on the bus.
"I know that. I was just making a joke. Sorry. Apologies. No need to be so serious. Lighten up." Scooter said with a helpless look on his face. He began to crack his knuckles in an attempt to lighten the mood somewhat.
"I don't need you to tell me to lighten up." Hulk said somewhat aggressively.
"Sorry. Apologies. I thought since we're all guys here, and everything I'd lighten up the mood." Scooter shrugged his shoulders. He was a tall fellow. Stooped his shoulders whenever he walked.
"You thought wrong. It's the principle. There's a Hitler, and a Mussolini out there hellbent on starting a war." Nate through his hands up in despair. He shared a look with Cato. They both laughed at this short exchange of words.
"My father was from Saint Helena." Cato said looking out of the window, momentarily blinking back tears.
"He speaks." Hulk said with a snigger.
"Saint Helena, where is that exactly? Never heard of it." Scooter wore an interested look on his face, but pretended as if he had heard it all before.
"It's an island in the middle of nowhere. Just sea, sea, and more sea for five days until you reach the shores of the Cape, or land, whichever first." Cato said, as if he was reminiscing about better days.
"There's no grass where we're going. Guys, don't worry about getting grass stains on your uniforms." Nate commented, smiling broadly at Cato. He had good teeth.
"No grass, you mean like no grass. No grass under my faded shoes.We get a uniform, you say, with boots and all." Scooter said with surprise in his voice.
"My mother, she couldn't stop crying. My sisters, they couldn't stop crying." Hulk sounded pensive. One minute the centre of attention. Next, withdrawing from the group.
"There's no wind where we're going. No mountains, or rivers. Just sentry duty, and driving ambulances, carrying stretchers with young boys who are going to be amputees one day, carrying the lame, the wounded, the sick, and the dead. Putting the dead in body bags. Burying the dead. Marking gravesides with the cross." Nate said leaning his entire frame into the seat. He pretended to make himself comfortable.
"Soldier boy, anybody ever tell you that you have a lovely personality, you know." Scooter said wearing a curiously serious look on his face.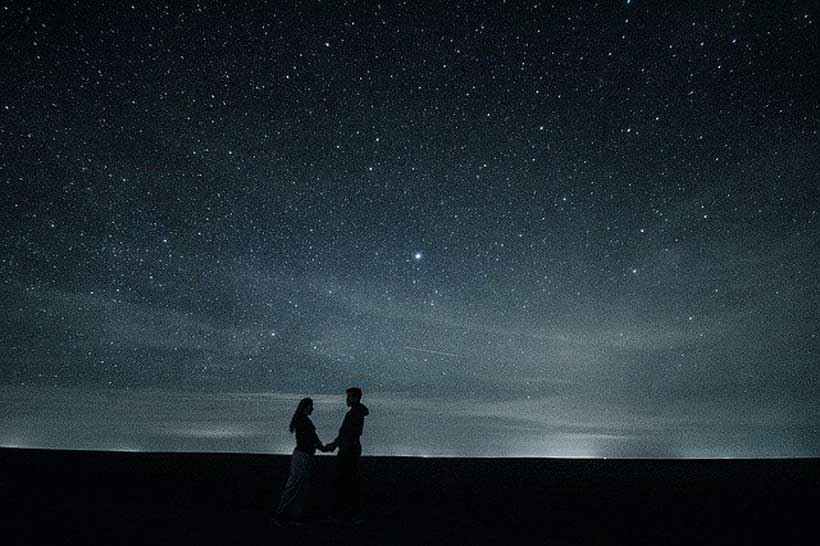 So, mother, like Johannesburg, you cut me in deep, imaginative and resourceful ways. A cut from you was a project. Thinking of you, staring at you, looking at you, your progress illuminated the world around me. Everything was brighter and so, I was always regaining strength. The love I had for you was lost on the pages of my journal. Lost (always lost). You laugh and say nothing and it hurts. The bright heights of it. Lying on my back I've been draped with a blackening world's information. When evening comes it is even more poetic than the previous day's evening. And when I spy the afternoon sun, that great yellow balloon, I am a woman found who dares not speak of the insanity (bipolar) found in her family. I have lived in chosen exile. On the surface prayer is like a vision, cold is a delight, the silver lining that passes by, salt and air meeting on the wind. In poverty there is always decay, the song of a choirgirl, crystals of light, a graffiti of them. I trace them on my arm, the windows and my palms. What he, the lover does not know won't kill him like it kills me? I am slowly destroying myself. I have nowhere to go but down, down, down and there is no one to rescue me, to pull me out from under the dark towards the light.
His roses looked (for some reason) like cabbages to me. Red cabbages, a red song for the mad girl, a flower for my bleeding heart. The boy I used to play chess with in the park, sit on the grass barefoot, walk to the library with. He doesn't have a name. His face doesn't exist in my memory anymore. He has become a dark line, a dark fantasy although I can still hear his voice but it is from far away. All these affairs of the heart have made me feel strangely creative. They slide through me, teach me, whisper to me in the dark. I hate the dark. I need the light to burn bright even in the middle of the night. I pull sheets over mirrors. And I imagine the lover whose dark hair smelled of rain. The rain of a child's world. This is my sky, my grass, my rage (I view the world as an Outsider). Girls are drinking beers in fancy restaurants trying to make conversation. Crystals of light evaporate in winter rain outside my window. Sexuality is really not of the flesh although most people think it is. It is of the mind. It is of the ego. It is intellectual. When is childhood ever at an end? This planet is unstable. I am unstable. I was tangled in an obsession for being a ghostly not of the flesh sexual object. I thought that that would open doors for me to humanity for humanity's sake. I thought I would be able to hear the chords of the earth's harmony. It kills me to say this. Madness can be as magnificent as euphoria. If only my childhood was different. Anne Sexton. Sylvia Plath. Robert Lowell. Confessional poetry down a brick lane. Confessional poetry for a coquettish girl. How beautiful and extraordinary those words seem to me now and forever more.
When is childhood ever at an end for a writer, years of history and the educating of a young girl's mind? I saw pictures of a formidable brick wall seeming to close in on me in those affairs of the heart and the mind. Disjointed, evaporated fragments of the spirit. And every one becoming more and more apparent to me as the long days and the longer nights went by of my late adolescence and early twenties. Everything is disjointed, in fragments, there's no clarity in what I have written down to me the reader. Everything is a journey. I've had enough of feeling this wretched way. Enough of the dead heat of a hot summer season, a season of fruits challenging me to think and to escape into a voyage in the dark, a sheltered experience, the blue-eyed wonder of the sky, stars falling down, stars in my lover's eyes pleading with me with a clean perception during the midnight hour, scrutinising me openly with likeminded possibilities like clouds gathering across the sky. Everything in life is a journey. One must walk the path of inexperience to get to modernity, influence, perception and wisdom. I think a writer, writers like Virginia Woolf, Hemingway, Keats, Orson Welles, F. Scott Fitzgerald and a poet like Emily Dickinson knew this.
Two Muslim girls are standing outside my office window smoking as if their lives depended on it. I hated the taste and smell of cigarettes when I lived in my hometown before I left for Johannesburg. I don't know where the children get the impulse to smoke from these days. At this moment I am concentrating on improving myself. Having a set routine, sleep hygiene, working on not having sleep deprivation, writing in my journal. And I wonder do they think of me, the men, as often as I think of them or do not think of them? The sexual impulse is sacred but I never saw this between a man and a woman, never grew up with it only with the realisation that sin matters. I couldn't stand to be happy. When darkness fell upon the city of Johannesburg, I came undone under his fingertips. I didn't know why I hated myself so. Why certain books changed my life? Why I could only surrender when a man touched me? Love comes with paradise, tears, the explanations, the words, the observations that comes with gravity, the love songs, and it will leave you wanting lying in the dark. There is no such thing as organic time or a clock. White meringue weddings are for girls, for orchids, for arum lilies, for tea light candles, delicate material like lace (not meant for a wonder guts like me, a tough cookie). I will not appear the same in the photograph as I do in memory. What do children communicate when they laugh, when they smile? Is their world not filled with joy? Why not mine?
The faded leaves of grass under school shoes, bubble-gum stuck under a school desk, reading Athol Fugard's A Road to Mecca, remembering all of these childhood things brings something temporary to the surface. Not tension, not indifference, but a feeling of love for being young and not being in an adult world yet. A feeling of being fearless, so motivated that I got the lead role of an archaeologist (or anthropologist, I forget) in a house play. I don't know what courage means anymore. Can you see the fragments now? How disjointed the narrative is? But is it enough? Is it enough to want desire? Sometimes I think that is enough. The sexual transaction can be far removed from being 'a moveable feast'. Dampness seeps into the lining of my coat as I enter the hotel in Johannesburg (fifteen years ago) with someone else this time. He does not put his hand in the small of my back. He does not offer to buy me a drink. He falls asleep almost immediately as his head hits the pillow. The relationship is over before I know it for sure.
They don't come back to me. Am I so forlorn? Is youth and wisdom wasted upon me? Maybe they're seeking much more high maintenance girls. I just wanted someone to understand me. It wasn't so much the educating part of it that I wanted. Dead writers have taught me that the pinnacle of creative expression is to challenge conventional wisdom always. I've surrounded myself, invoking their spirit, reading and rereading lines of their work, succumbing to their world of madness. The world is not the same for women as it is for men. The role that women plays is still a diminished one in the equilibrium of space and time although there have been women who have been visionaries just as much as men have been. Women have taught by example, led by example just as much as men have but what these women have known is that wisdom comes later rather than sooner. It comes with maturity. Darkness falls and I feel an emptiness inside. I am alone and I've finally surrendered to it. I am more in love with love than being in love with someone. I am Eve taken from Adam's rib. A daughter doing what her mother did and did not do.
Secrets, keeping secrets is a demanding world. And then there is the rural countryside filled with patches of grass, the history of how to grow pomegranates, catch fish, the heritage of ruins, rain pouring down like a ritual taking its place in the hierarchy of the food chain, seasons that come upon us and pass, steps, leaps, stars, human stains, animal stains, blood, shark teeth, a school of fish, whales. This world is meant for sessions of personal injury, hurt, deep pain, smiling laughter, you calling your daughter darling, the grim existence, and the caged existence of the young poet. I am capable (every young poet is) even though the cigarette smoke's vapour's injury starts with a mocking signal. I am not lost. Bold heaven is pulling at vital me. I am a romantic as I become more and more curious and the objects around me transfix me. The death of a relationship is in the air like horses in a race to the finish line, an aloe's sap and tears, mirrors, your reflections, encounters with angels above and angels below on the earth's alchemic plane as consciousness travels the globe, alongside the dimensions of spirit, the elements of soul.
The poems of Ted Hughes is the music that has shaped my nutritious isolation, my night swimming, my eternal waiting, and my frantic, hysterical weeping. My night swimming comes with its own frequency and rhythm. My limbs take on a life of its own (so poetic, I am guarded against humanity, my imagination, inspiration, the Milky Way, the knowledge of other galaxies, the light of the shy laughter of a couple not far off from me swimming in the dark), suspended between the pull of gravity on earth's plane and other parallel dimensions. The parallel dimension of my pure flesh and intricate bloodwork, my dreams and goals, the gift of my personal space (that most private area), an arena that so few have viewed. Daughters do not always become mothers and mothers are not always perfect. They have their flaws. Ordinary mothers. Extraordinary mothers. Put them in a box. Every goddess-mother. I see my mother's brilliance pick a valuable and beautiful object up and suddenly I'm transported to the room in a mansion. And there I shut Pandora's Box. Plant a flag there. If only God could hand out a medal for every birth-pang. Every mother has pulled funny faces when she was a child, held a cloud of a helium-filled balloon in her fist by its string before it became a shred, dreamed of a childhood continued when she became a youth in her sleep, as she paged through fashion magazines reading her horoscope not knowing yet that her future was predestined, that she was predestined to be a sexual object on her wedding night, a friend and confidante when she was wooed by her future husband, that her eldest daughter would be a failure, her second a major success and her third child would be a Scout, a quiet, bookish, loner as a boy who suffered from asthma and a beautiful intellectual, funny and sweet, a deeply imaginative-thinker, oh-so-serious who would be charming and artistic, sensitive and understanding as he grew older, and that this introverted leader would be both spiritual and show humility when it was called for in political meetings, a man after Winston Churchill's and Abraham Lincoln's own heart.
Betrayal is lethal. Plath a gone girl in young womanhood reaching dazzling heights like me. Live or die. Those were Anne Sexton's words. Pure. Introspective. Demanding a haunting interpretation. Yet their craft and bittersweet verse still defies terrifying and manipulative electricity, attachment, movement. Clever girls. Mother had daughters who were clever girls. You were no woman in black, mother. I put my suicidal illness inside a jar like a butterfly and leave it there for the moment. I escape into the pages of my journal, those hard lines, the physical, emotional, and mental appetite beckoning. The landscape changes every day in leaps from green. Once I was in pursuit of Hughes, advancing upon him, closer to the flame in his psychological framework's psyche, harvesting his cool gaze, that tower, that secret winter. His throne burns me, my guilt flares lap after lap in the Olympic-sized local swimming pool like diamonds in the sky marking the distance to the stairway to Heaven, the ladder to the Milky Way. Hughes sits at my table (I want to say that he should explain himself). Mice in the kitchen, tails between their legs in the universal-solitary-shape of death after being wounded by the mousetrap, no survival guide for them, escape-route, seductive exit and their whiskers no longer move baffled by the world around them, there's just an ode to the mute and I begin reading my letter from home that serves to improve the fragile, loved half-lie I've been living.
Where, when did Pablo Neruda find the time to write twenty love poems and a song of despair? Hughes is in my life again. His Winter Pollen. I'm staring at his photograph. He comes to me as if in a dream sequence. He is even more handsome than I remembered. I remember going back to the city's elements. The city of Johannesburg. The watery-prophetic eyes of women and children, decay, dirt, spiritual poverty and that there's nothing pretty or picturesque about the pain of the mind. It can be more acute than the pain of the body. Johannesburg to me is a kind of Hemingway Paris. A psychological construct made up of childhood dialogue, the female writer who speaks in code, the young women who would slip away in the early hours of the morning arm-in-arm with their dream man of the night after a nightclub closed. Johannesburg was a Freedom Land's anchor, a feast where the abnormal became normal, running with scissors, poetry in my twenties, knives, guns in the air. Sacrifice is not effortless. Midnight is but a voyage into the goal of a dream. Laughter keeps me alive. I seem to have been born with this intuition. Even now Johannesburg makes me think of the stale smoke of a cigarette and men who have moustaches.
Boats have become arks. Girls have become quiet women. Here there are no ducks in the park in their own world of silence marking time with their song. My sister adores her reflection, her face is a lake, the face of a scholarship girl. I watch her swallow shiny things, flicker, go up in flames, rise towards truth in the flesh and the spirit, her celestial madness and I ask myself does she never feel fear or vulnerable, does she never meditate on the sun only on our silence. She was a pianist when she was younger, tap-tap-tapping the clouds of the keys. I can only survive with the memory of my Johannesburg. I can no longer kill the sirens with their elegant-shapes. The sirens who slit their wrists, jump off bridges, leave the car running, and hang themselves. They're becoming as rare as the rainforest, pilgrims. Perhaps they were too pure for this world, the heat of their sensitivity could not withstand any thing, withstand a pilgrimage, listening to the noise in a glitter-ball-world, arrows of ballads flying through the air landing at their feet like dew, sounding like a symphony or Beethoven. Every dress, every heel, silk stockings, perfume is a gift but who will receive them? Daughters? Orphans? The Salvation Army? A fete's jumble sale? Is it for a wedding, a baby's christening? Beautiful women become ghosts of themselves like leaves. Now, weaving delicious spice sinking inside a curry-pot, (wet masala, mother-in-law, ginger and garlic, turmeric, fragrant curry leaves), I concentrate on the bowl, open my mouth wide to taste.