Imaging the Future: A Post-Mugabe Zimbabwe
In August 2016, amidst anti-government protest, President Robert Gabriel Mugabe made it inescapably clear that there will be no Arab Spring in Zimbabwe. The 92-year-old president has ruled Zimbabwe since its independence in 1980, a time when he was told he had " the jewel of Africa" in his hands by Presidents Machel and Nyerere of Mozambique, and Tanzania, respectively.
Thirty-six years later, Zimbabwe now resembles an ordinary rock rather than the much-coveted jewel it once was. There is no denying it, for better or worse, Zimbabwe's politico-economic sphere has been dominated by Mugabe's ZANU-PF (Zimbabwe African National Union-Patriotic Front) since independence. The party has led the country down the path of hyperinflation, laughable corruption and political insecurity due to a lack of good economic and political reforms.
Only after the sharp economic decline from 2000-08 did a strong opposition; The Movement for Democratic Change (MDC) emerge. Consequently, the emergence of a strong opposition resulted in the country's first-ever coalition government in 2009. And due to the coalition government, from 2009-13, there were improved economic policies resulting in a healthy growth for the country. Sadly and predictably, this was short-lived. The MDC were once again in opposition after the highly controversial elections of 2013 that saw ZANU increase its margins. With increased civil unrest, and protests, by any forecast, it would now seem that Zimbabwe is steering full steam ahead towards an iceberg with no signs of stopping, and at the helm is Mugabe. Compounded by internal power struggles within the party, the uncertain leadership succession is likely to result in an unpredictable and violent political transition. The question many political pundits are now asking is what Zimbabwe will look like during, and after this impending interregnum.
Mugabenomics
Much of the protest in Zimbabwe is against the bad economic policies of the regime which have resulted in egregiously high unemployment, unpaid civil and public servants, put simply, the government has no money. The portmanteau word: Mugabenomics, is not a celebration of his economic astuteness, but rather a clear warning against poor economic planning, corruption and over zealous monetary easing. Unlike Abenomics, which sought to stimulate the stagnant Japanese economy through fiscal stimulus, monetary easing (QE) and structural reform; Mugabenomics only had one policy, Quantitative Easing, which inevitably led to devaluation and hyperinflation. Controversially, the cash-strapped government is now in a process of printing yet again more money, but this time a surrogate currency: Bond Notes. These notes are said to hold a 1:1 value as the US dollar, however, this move has been unwelcomed by many zimbabweans as the Bond Notes are practically worthless outside Zimbabwe. Economics Professor, Steve Hanke (Johns Hopkins University) warned the Reserve Bank of Zimbabwe, explaining that "…bond notes would create chaos".
We must note that Zimbabwe was not always in this economic state. After gaining independence, the Zimbabwe dollar was more valuable than the US dollar at the exchange rates. Throughout the 1980s, Zimbabwe enjoyed the positive economic growth of 5% GDP growth per year, in the 90s, 4.3%, however, the new millennium saw a decline in GDP. In 2000, there was a sharp decline of 5% in GDP, then 8% in 2001, 12% in 2002 and 18% in 2003. The Mugabe administration continued its policy of printing money in an attempt to revive the dying economy resulting in hyperinflation and mass unemployment. At the height of inflation (2008-09), the inflation rate was an estimated at 79.6 billion% in November, 2008. By 2009, the Zimbabwean dollar was quickly abandoned, and replaced by the US dollar. As a result of hyperinflation, there has not been any substantial Foreign Direct investment (FDI) in the country, only receiving $ 2billionin FDI, barely doing better than war-torn Somalia's $1.7billion.
The causes of such economic degradation can be traced to three main factors; namely war, land reform and corruption. Firstly, in 1997, in an effort to buy political support from the Independence war veterans, the government announced that it would pay bonuses to the veterans equivalent to 3% of the GDP. This, of course, translated into an electoral victory in 2000 where Mugabe won with 48.6% of the votes, compared to MDCs 47%. Moreover, Zimbabwe's unnecessary involvement in the Second Congo War from 1998 to 2002 badly drained the economy, further weakening an economy that was going through a drought. As a result, Zimbabwe could not pay off its debt to the IMF, World Bank, African Development Bank and other Western states, and thus defaulted on its debts. Secondly, Land Reform policy played a major role in destabilising Zimbabwe. In short, it was the effort to equality redistribute land between black farmers and white Zimbabweans, who at that time made up 5% of the population but owned 70% of the most fertile land. It's crucial to note that the Land reform was part of the Lancaster House Agreement 1979 and that white farmers were being compensated for their land. The agreement stipulated a 10-year wait before Mugabe's government could institute land reform, which it did. From 1979-1997 the principle of "willing buyer, willing seller" was applied with Britain providing £44 million to the government for land reform. However, Blair's Minister for International Development, Ms Clare Short, stated that the "UK did not accept that Britain had a special responsibility to meet the costs of land purchase in Zimbabwe" thus the Blair administration ended all payments.
What followed next was a reaction to the failures to uphold the commitments of Lancaster House, which was the introduction of the "Fast-track Land Reform Programme 2000"; a programme that gained notoriety due to the violent evictions of white Zimbabwean farmers. A referendum held in 2000 denied Mugabe increased powers to confiscate white-owned land, without compensation, by 54.7%, however, the Mugabe administration went on with the programme regardless. Instead of redistributing the land into the hands of black farmers, Mugabe gave most of the land to the top echelons of his government, top generals and war veterans, with some receiving as much as 5-10 farms. The international community (IMF, EU, US and the UK) responded with heavy sanctions on Mugabe's government which had adverse consequences on the economic. The situation was further exacerbated due to the fact that these new "farmers" had no business or farming experience, thus leading to a sharp fall in food production (-45%) and manufacturing (-29%) resulting in price increase, and mass unemployment (-90%). Now these farms are once again being used as political tools to control those whose have fallen out of favour with the party, like Mr Temba Mliswa, whose farm is being confiscated by the state.
To continue, corruption played a huge role in Zimbabwe's economic state. Like all African states, Zimbabwe is very resource rich i.e., resources like gold, platinum and diamonds are amongst its main exports. However, the revenues from most of those resources are unaccounted for. The Marange diamond fields produced 13% of the world's rough diamond, an estimated £15 billion in revenues, however, these revenues never made it back to the exchequer instead lined the pockets of Mugabe and his cronies. The sad thing about this situation is that with this one haul alone, Zimbabwe could have paid off its foreign debt worth £6-8 billion, created jobs, reducing unemployment instead of adding to it by cutting a further 25 000 civil service jobs. Sadly enough, with one of the highest literacy rates, both in the world and in Africa, at 90%, the population is one of Zimbabweans greatest assets. However years of corruption and poor economic planning has seen scores of unemployed graduates and profession, further damaging the economy, and the upcoming leadership succession is unlikely to resolve this issue.
House of cards
The party's dictatorial behaviour stems from its dominance in the political field, aided by the weaknesses of the opposition parties. However, with the vast majority of the public demanding a regime change, the impending interregnum will be the opportune time for Mugabe's house of cards to fall. An interregnum is generally described as a period where leadership is either unclear or influx leaving the future unknown. In political terms, Mugabe will leave a massive power vacuum with various factions vying for power and control which, if we look at history, tends to end up violent. In a thinly veiled threat Mugabe warned that "our patience has limits" in reference to the dissatisfied protesters who took to the streets to protest, brandishing the Zimbabwean flag, against Mugabe's failed economic policies, corruption and wanted a regime change. The Zimbabwe Flag Act has made it illegal for the citizenry to produce, sale and use of the national flag without official permission after activists from the #Thisflag movement turned it into a symbol of anti-government protests. In every sense of the word, Zimbabwe is becoming an Orwellian state.
Article 59 of the Zimbabwean Constitution explicitly states that "[E]very person has the right to demonstrate and to present petitions, but these rights must be exercised peacefully", the government has met the peaceful protesters with brutality, arbitrary imprisonment and fines of up to $200 (when most people live on $2 per day). To make matters worse, when Mugabe recently opened parliament, he introduced a new cybersecurity bill designed to monitor the internet and social media in order to find and arrest "dissidents", violating the Article 61 of the Constitution (freedom of expression). In an ironic twist and a bid to control the citizenry, Mugabe is both, constraining the freedoms he and the early ZANU-PF so valiantly fought for, and setting up the regime for a violent overthrow.
Robert Mugabe is most likely to hand-pick his next successor to continue his policies, though, admittedly, none will have his political astuteness. During this uncertain time, one of five events may happen;
1. Business as usual. ZANU-PF has been the only dominant political force in Zimbabwe for decades, winning elections by hook or crook. Also, in rural areas, there is still strong support for ZANU-PF, and considering the president's age, people may prefer the devil they know as he is entering his twilight. Furthermore, factions within ZANU-PF (Generation 40) are attempting to make Mugabe president-for-life. This scenario will be much welcomed by Mugabe as it will save him from being called up to the Hague for the egregious human rights violations.
2.Infighting. The warring factions of ZANU-PF are sharpening their swords for battle. Already we have seen those who no longer agree with the party, like Mr Agrippah Mutambara, have his farms confiscated. Furthermore, the fiercely loyal War veterans have abandoned Mugabe accusing him of being a dictator, already setting the stage for messy leadership succession. On the other hand, The Zanu-PF Generation 40, (G40) are working hard to ensure Mugabe should be made President for life, and/or that dynastic politics continue with Grace Mugabe taking up the mantle. In direct competition with them, is the so-called Lacoste Faction (due to the T-shirts they wore to an event) whose goal is to crown the VP, Emmerson Mnangagwa, President as he is seen to be a stabilising figure and favourable to the Chinese. The infighting will serve one of two ends, the first being the disbandment of the party as opined by the political scientist, Ibbo Mandaza. The downside to this is that these factions were contained within the party, now have free, political violence is likely to ensue across the country. Second, it will serve to consolidate and concentrate power in the hands of ZANU-PF which will lead to a one party state, in all but name leading to further constraints on civil liberties and violent crackdowns on any opposition.
3.Civil War. Due to Southern Africa, as a whole, being relatively peaceful in comparison to its North or Western counterparts, this is highly unlikely to occur. Furthermore, Zimbabwe's neighbours and trading partners in Southern African Development Community (SADC) will push for a peaceful political transition as, (a) the civil war will be bad for business for the whole region, (b) the resulting displacement of people will put major economic strains and increase xenophobic attacks as seen in South Africa , and (c) the spill from the civil war will result in neighbouring states being inadvertently dragged into the war and used as proxy bases. However, if we look at the Gukurahundi operation (1983-87) in which the army's Fifth Brigade (answerable to the president only) identified and eliminated suspected anti-government elements among the Ndebele community resulting in up to 80 000 deaths, something like this is plausible.
4.Opposition landslide. The upcoming election of 2018, in which the ageing president is standing in, will allow the electorate to vent their frustration against the ruling party. This, in turn, will result in the lifting of some sanctions by the West and the IMF, perhaps debt forgiveness, allowing Zimbabwe to rebuild itself economically and politically. However, if history is anything but a teacher, Mugabe will employ the same tricks he used to win previous elections such as intimidation, electoral fraud and having the dead vote for him. Though this will be the most peaceful event, the election will be highly contested.
A mixture of poor economic planning, corruption and overzealous monetary easing has eroded trust in Zimbabwe's political and financial systems, at this stage, people just want something new. Consequently, this internal power struggle will end up eating the country exposing deadly fissures, ostracizing old faithful retainers and dividing allegiances. If anything is to be taken way from this, dear reader, is that ZANU-PF is Robert Mugabe and Robert Mugabe is ZANU-PF. In his 36 years in power, he has not received any credible challenge from within the party proving that either (a), as long as the upper echelons of the party receive their cut, they will be quite and obedient, (b) none of them have the political astuteness to overthrow him and successfully run the country, and (c) if they do, they are too scared to challenge someone with seemingly endless power. Despite efforts by the opposition and the protesters, I have a feeling that the upcoming election in 2018 is most likely going to be rigged leading yet to another ZANU victory. Regardless of people's own personal feeling towards Mr Mugabe, he has come to define and shape Zimbabwean politics for generations to come. The sad conclusion is that history will not absolve Mr Mugabe. History will remember him as a great liberator of a by-gone era, who, like many in his era, stayed in power for too long. An authoritarian dictator who drove the economy and the country into the ground, violated many human rights, and a leader who often mistook his own personal interest to that of the country. His song will not be that of a glorious revolutionary legacy but rather, one of absolute power corrupting, absolutely.
Africa yet to unleash full potential of its nature-based tourism
Countries in Africa can do more to develop tourism in protected areas, which would in turn create jobs in rural places, diversify and grow their economies and improve environmental resilience in the face of growing pressures, a report has said.
Africa's biodiversity could "transform" the continent's economy, but at present many governments are scaling back on protection because of limited budgets needed for other pressing public needs, a report produced by conservation organization Space for Giants Club and the UN Environment Programme said. To preserve their wildlife and wild places, governments should look at protected areas not only as environmental assets but economic ones as well, with the continent's 8,400 protected areas producing US$48 billion in revenue.
According to the paper, nature-based tourism could improve the livelihoods of many people as it generates 40 per cent more full-time employment than agriculture and provides greater opportunities for women than other sectors.
Oliver Poole, Executive Director of Space for Giants Club, said the organization "strongly believed" that the right type of nature-based tourism done in a sustainable way is a powerful conservation tool.
"That's because it creates jobs for the local community, and it brings visitors to the national parks, creating money for wildlife services, that often have limited budgets," he said. "But it also starts building a nature-based tourism sector that pays taxes and builds economies, making them of national importance and therefore more likely to be protected."
Wildlife is the single biggest revenue for Africa's tourism, with the United Nations World Tourism Organization stating 80 per cent of annual trips to Africa were for wildlife watching. And as projections point to a doubling of visitors to the continent by 2030 from the current 62 million, the report argues that additional revenue is attainable.
Ethiopia, which boasts nine UNESCO World Heritage sites, wasn't able to attract more than 50,0000 visitors to each one in 2016. To improve these numbers, the report says the country would need to invest in better infrastructure for national parks and capitalize on its unique features, like being home to 835 bird species—a potential birdwatcher's paradise rivalling Costa Rica or South Africa.
As the continent grapples with a growing population, poverty, climate change and a booming illegal wildlife trade, the report says important ecological areas could be lost before their value is utilized. Several places in Africa have already developed parks in ways that could threaten their natural capital, while others are planning to extract oil, minerals and other activities.
Doreen Robinson, wildlife expert at UN Environment said it was important for governments to develop partnerships with private, community and non-profit organizations to realize the full capacity of nature-based tourism in Africa and thus ensure wildlife for future generations.
"Private investment and know-how are needed to develop attractive tourism services and products, while good public management must ensure equitable business practices and reinvestment of profits into conservation of wildlife," she said. "Ultimately this formula grows the economy, protects nature and supports human development."
The report states only four African countries—Kenya, Rwanda, South Africa and Zimbabwe—are top nature tourism destinations, each attracting between 2–5 million visitors a year. But there is a lot of room for improvement, particularly in western Africa that has tropical forests and beaches, yet due to poor marketing hasn't tapped its full tourism potential.
For governments to gain the most of protected areas, they should create national tourism plans for protected areas and integrate them into the economic plans of the country—that way, wild places will finally get the resources they deserve.
Saudi Iranian rivalry polarises Nigerian Muslims
A recent ban on a militant, Iranian-backed Shiite group raised the spectre of the Saudi Iranian rivalry spilling onto Nigerian streets as security forces launched a manhunt to find the alleged Boko Haram operatives who killed 65 people attending a funeral.
Nigeria, Africa's foremost oil producer, banned the Iranian-backed Islamic Movement of Nigeria (IMN) this weekend after demonstrations in the capital Abuja to free its leader, Ibrahim El-Zakzaky turned violent. At least six people were killed.
"The Saudis watching the Iranians trying to break into northern Nigeria is almost like watching someone else try to befriend your best friend," said Ini Dele-Adedeji, a Nigerian academic at the University of London's School of Oriental and African Studies, referring to the region's religious elites that have aligned themselves with the kingdom.
Saudi cables released in 2015 by WikiLeaks reveal concern about Iranian-funded Shiite expansion in West African and Sahel nations including Mali, Mauritania, Burkina Faso and Nigeria.
Mr. Dele-Adedji said Saudi and Iranian funding was "on the surface…about these countries helping out with 'charitable work' activities. But beyond that it's also a way for those countries to almost create extensions of themselves."
Mr. El-Zakzaky, a Sunni Muslim student activist inspired by the 1979 Iranian revolution, initially agitated for a repeat in his native Nigeria. When that didn't work, Mr. El-Zakzaky went to Iran, converted to Shiism, and started wearing the white turban of a Shiite cleric.
Returning home in the 1990s, he became the leader of the Islamic Movement and turned it into a vehicle for proselytizing and gaining followers.
Things got out of hand when Nigerian troops killed hundreds of Shiites in the ancient university town of Zaria in December 2015 and arrested Mr. El-Zakzaky and hundreds of his followers. The army accused the Shiite group of attempting to kill Nigeria's army chief-of-staff, a charge the movement denies.
Iran has been funding Mr. El-Zakzaky for years and the area of Zaria he worked in became the "mecca for the dispossessed in Nigeria," according to Matthew Page, a former U.S. State Department specialist on Nigeria. The Islamic Movement has been receiving about $10,000 a month from Iran, he estimated.
Mr. El-Zakzaky used the money to fund soup kitchens and homeless shelters, Mr. Page said. "This was a very inexpensive way for Iran to have a toehold in Nigeria," he said.
Ghanem Nuseibeh, founder of London-based consultants Cornerstone Global Associates estimated that Mr. El-Zakzaky's organization operates more than 300 schools, Islamic centres, a newspaper, guards and a "martyrs' foundation." The network is similar to welfare systems established elsewhere by Lebanese Shiite militia Hezbollah and other Iranian-backed groups.
The Nigerian government first declared the Islamic Movement a security threat in 2017, comparing it with the Boko Haram insurgency, according to Nigerian diplomats.
Peregrino Brimah, a trained medical doctor who teaches biology, anatomy and physiology at colleges in New York never gave much thought while growing up in Nigeria to the fact that clerics increasingly were developing links to Saudi Arabia.
"You could see the money, the big ones were leading the good life, they ran scholarship programs. In fact, I was offered a scholarship to study at King Fahd University in Riyadh. I never thought about it until December 2015 when up to a 1,000 Shiites were killed by the military in northern Nigeria. Since I started looking at it, I've realized how successful, how extraordinarily successful the Wahhabis have been." Mr. Brimah said.
He decided to stand up for Shiite rights after the incident in which the military arrested Mr. El-Zakzaky.
The Nigerian military said that it had attacked sites in Zaria after hundreds of Shia demonstrators had blocked a convoy of Nigeria's army chief General Tukur Yusuf Buratai in an effort to kill him.
Military police said Shiites had crawled through tall grass towards General Buratai's convoy "with the intent to attack the vehicle with [a] petrol bomb" while others "suddenly resorted to firing gunshots from the direction of the mosque."
A phone call to Nigerian President Mohammed Buhari in which King Salman expressed his support for the government's fight against terrorist groups was widely seen as Saudi endorsement of the military's crackdown on the country's Shiite minority.
The state-owned Saudi Press Agency quoted King Salman as saying that Islam condemned such "criminal acts" and that the kingdom in a reference to Iran opposed foreign interference in Nigeria.
Mr. Brimah's defense of the Shiites has cost him dearly, illustrating the degree to which Saudi-funded ultra-conservatism and Iranian agitation has altered Nigerian society.
"I lost everything I had built on social media the minute I stood up for the Shiites. I had thousands of fans. Suddenly, I was losing 2-300 followers a day. My brother hasn't spoken to me since. The last thing he said to me is: 'how can you adopt Shiite ideology?' I raised the issue in a Sunni chat forum. It became quickly clear that these attitudes were not accidental. They are the product of Saudi-sponsored teachings of serious hatred. People don't understand what they are being taught. They rejoice when a thousand Shiites are killed. Even worse is the fact that they hate people like me who stand up for the Shiites even more than they hate the Shiite themselves," Mr. Brimah said.
In response to Mr. Brimah's writing about the clash, General Buratai invited him for a chat. Mr. Brimah politely declined. When Mr. Brimah reiterated his accusation, General Buratai's spokesman, Colonel SK Usman, adopting the Saudi line of Shiites being Iranian stooges, accused the scientist of being on the Islamic republic's payroll.
"Several of us hold you in high esteem based on perceived honesty, intellectual prowess and ability to speak your mind. That was before, but the recent incident…and subsequent events and actions by some groups and individuals such as you made one to have a rethink. I was quite aware of your concerted effort to smear the good name and reputation of the Chief of Army Staff to the extent of calling for his resignation," Colonel Usman said in an email to Mr. Brimah that the activist shared with this writer.
General Buratai "went out of his way to write to you and even invited you for constructive engagement. But because you have dubious intents, you cleverly refused…. God indeed is very merciful for exposing you. Let me make it abundantly clear to you that your acts are not directed to the person of the Chief of Army Staff, they have far reaching implication on our national security. Please think about it and mend your ways and refund whatever funds you coveted for the campaign of calumny," Colonel Usman said.
Mr. Brimah's inbox has since then been inundated with anti-Shiite, anti-Iranian writings in what he believes is a military-inspired campaign.
Mr. Brimah's predicament reflects the fallout of the Saudi Iranian rivalry in West Africa as a result of Saudi and Iranian funding that has let the genie of intolerance, discrimination and bigotry out of the bottle.
Issoufou Yahaya, in the Sahel state of Niger, recalls his student days in the 1980s when there wasn't a single mosque on his campus. "Today, we have more mosques here than we have lecture rooms. So much has changed in such a short time," he said.
Oil: A blessing or a curse for Somalia?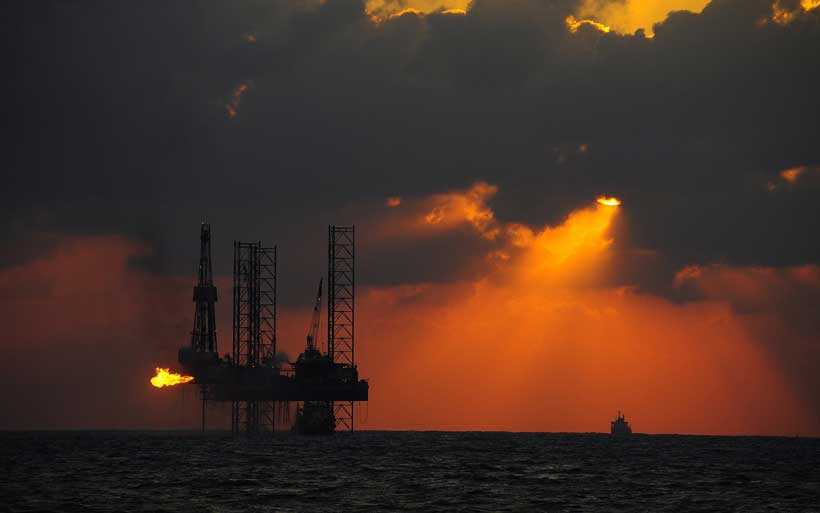 Somalia recently reached a landmark agreement with Shell and Exxon Mobil to develop the vast petroleum reserves believed to lie off the troubled country's coast. The deal rekindles a previous joint venture with the two oil giants that was cut short in 1990 when the ousting of Somali dictator Mohamed Siad Barre threw the country into a prolonged period of instability—and rekindles debates over whether oil will present greater opportunities or risks to Mogadishu.
Somalia's new petroleum law, passed by the federal parliament earlier this year, has paved the way for this renewed exploration of the country's extensive natural resources—estimated at as much as 100 billion barrels. The government hopes that drawing on these riches will help kickstart economic regeneration as the country's security situation slowly but steadily improves after decades of conflict, terrorism and piracy.
Talks are now being held to enable the agreed concessions to be converted into revenue sharing agreements (RSAs) that will return 55 percent of offshore oil revenues to Somalia's central government, with the remainder being channelled to member states. A new licensing round, covering another 15 offshore blocks, has begun, with concessions expected to be awarded early next year.
Rebuilding a damaged economy or fuelling rifts?
Concerns are nevertheless rising that the possible influx of petroleum resources may exacerbate existing rifts between Somali states. The adjacent states of Somaliland and Puntland have disputed the ownership of the oil-rich Sool and Sanaag regions for decades; if an exploration licence were granted to a foreign company, the situation could easily descend into war.
Meanwhile, the prospect of oil revenues has also added fuel to the fire of a long-running maritime border row between Somalia and Kenya. In February this year, Nairobi accused Mogadishu of an 'illegal land grab' after Somalia attempted to auction off oil and gas blocks from disputed territory on the border between the two countries – a flashpoint which resulted in the recall of the Kenyan ambassador and the tit-for-tat expulsion of the Somali diplomat in Nairobi. The Somali government responded by withdrawing the disputed blocks from sale, pending a judgement by the ICJ.
Learning from experience: Senegal and Equatorial Guinea
As Somalia wrestles with the question of how to benefit from its oil reserves while eschewing further strife, it has examples – both good and bad – among fellow African nations who've uncovered fossil fuel deposits.
Senegal, not historically an oil-producing nation, has been the site of a number of promising discoveries recently. Industry analysts have suggested that the Senegal Basin could be the "next offshore boom"—particularly likely following the announcement earlier this month that new, high-quality gas reserves have been discovered at the Greater Tortue Ahmeyim site straddling the Senegalese-Mauritanian border.
Senegal has already faced some of the troubles which inevitably accompany rich petroleum finds. The African Energy Chamber has suggested that recent allegations that the Senegalese president's brother improperly benefitted from the awarding of oil and gas contracts in fact stemmed from an attempt to taint the reputation of both President Macky Sall and the Senegalese fossil fuel industry in general.
Senegal's oil hopes have not been derailed, however, and Dakar is making a concerted effort to reap the maximum benefit from its oil reserves. The country's new petroleum code, voted into law earlier this year, has brought Senegal's legal framework for natural resources in line with industry norms, increased transparency and upped the state's share of oil revenues.
If Dakar is so far managing to avoid the notorious "resource curse", other African countries flush with oil have not found the fuel to be such a boon. Equatorial Guinea is practically a textbook example of a country squandering its oil reserves without returning tangible benefits to its citizens. In fact, while Equatorial Guinea's per-capita wealth is the highest of any country in sub-Saharan Africa, government spending in areas like health and education are way below average.
That's not to say some haven't benefited from the oil millions: President Obiang—who has ruled the country with an iron fist since he had his uncle shot and killed in 1979— has managed to shore up the family coffers nicely, collecting race cars and mansions in Europe and America. Obiang once questioned "what right does the opposition have to criticize the actions of a government?" and spent his early years overseeing Black Beach, the most notorious prison in Africa.
Since Equatorial Guinea discovered oil, however, the despot has been more or less accepted by the international community. The once-shuttered U.S. Embassy in Malabo was reopened and former Secretary of State Condoleezza Rice referred to Obiang as "an old friend".
Somalia needs to tread carefully
The cases of Senegal and Equatorial Guinea, among others, offer Somalia guidance as it attempts to use its oil to further its progress towards peace and reconciliation. The involvement of US troops has helped to push back the terrorist group al-Shabab, while the International Monetary Fund (IMF) has indicated that Somalia could qualify for debt relief as early as next spring – which would enable the government to plan public spending programmes and invest in job-creation schemes. However, regulators have cautioned that more needs to be done in the interim to tackle poverty and build a more resilient economy.
Against this backdrop, an oil boom could help Somalia rise to the challenges it faces. But it's also possible that the influx of wealth could serve to fuel already-serious corruption. In the 2018 Corruption Perceptions Index (CPI), Somalia received the highest score out of all 180 countries ranked, making it the most corrupt in the world. Tapping into oil revenues could help lift Somalis out of endemic poverty—almost three-quarters of its population survive on less than two dollars a day— but the vast cash flow this would release may also cause political corruption to thrive, as Equatorial Guinea has shown. Carefully managing any oil finds, as Senegal is trying to do, will be essential for Somalia to maintain recent progress.