Imaging the Future: A Post-Mugabe Zimbabwe
In August 2016, amidst anti-government protest, President Robert Gabriel Mugabe made it inescapably clear that there will be no Arab Spring in Zimbabwe. The 92-year-old president has ruled Zimbabwe since its independence in 1980, a time when he was told he had " the jewel of Africa" in his hands by Presidents Machel and Nyerere of Mozambique, and Tanzania, respectively.
Thirty-six years later, Zimbabwe now resembles an ordinary rock rather than the much-coveted jewel it once was. There is no denying it, for better or worse, Zimbabwe's politico-economic sphere has been dominated by Mugabe's ZANU-PF (Zimbabwe African National Union-Patriotic Front) since independence. The party has led the country down the path of hyperinflation, laughable corruption and political insecurity due to a lack of good economic and political reforms.
Only after the sharp economic decline from 2000-08 did a strong opposition; The Movement for Democratic Change (MDC) emerge. Consequently, the emergence of a strong opposition resulted in the country's first-ever coalition government in 2009. And due to the coalition government, from 2009-13, there were improved economic policies resulting in a healthy growth for the country. Sadly and predictably, this was short-lived. The MDC were once again in opposition after the highly controversial elections of 2013 that saw ZANU increase its margins. With increased civil unrest, and protests, by any forecast, it would now seem that Zimbabwe is steering full steam ahead towards an iceberg with no signs of stopping, and at the helm is Mugabe. Compounded by internal power struggles within the party, the uncertain leadership succession is likely to result in an unpredictable and violent political transition. The question many political pundits are now asking is what Zimbabwe will look like during, and after this impending interregnum.
Mugabenomics
Much of the protest in Zimbabwe is against the bad economic policies of the regime which have resulted in egregiously high unemployment, unpaid civil and public servants, put simply, the government has no money. The portmanteau word: Mugabenomics, is not a celebration of his economic astuteness, but rather a clear warning against poor economic planning, corruption and over zealous monetary easing. Unlike Abenomics, which sought to stimulate the stagnant Japanese economy through fiscal stimulus, monetary easing (QE) and structural reform; Mugabenomics only had one policy, Quantitative Easing, which inevitably led to devaluation and hyperinflation. Controversially, the cash-strapped government is now in a process of printing yet again more money, but this time a surrogate currency: Bond Notes. These notes are said to hold a 1:1 value as the US dollar, however, this move has been unwelcomed by many zimbabweans as the Bond Notes are practically worthless outside Zimbabwe. Economics Professor, Steve Hanke (Johns Hopkins University) warned the Reserve Bank of Zimbabwe, explaining that "…bond notes would create chaos".
We must note that Zimbabwe was not always in this economic state. After gaining independence, the Zimbabwe dollar was more valuable than the US dollar at the exchange rates. Throughout the 1980s, Zimbabwe enjoyed the positive economic growth of 5% GDP growth per year, in the 90s, 4.3%, however, the new millennium saw a decline in GDP. In 2000, there was a sharp decline of 5% in GDP, then 8% in 2001, 12% in 2002 and 18% in 2003. The Mugabe administration continued its policy of printing money in an attempt to revive the dying economy resulting in hyperinflation and mass unemployment. At the height of inflation (2008-09), the inflation rate was an estimated at 79.6 billion% in November, 2008. By 2009, the Zimbabwean dollar was quickly abandoned, and replaced by the US dollar. As a result of hyperinflation, there has not been any substantial Foreign Direct investment (FDI) in the country, only receiving $ 2billionin FDI, barely doing better than war-torn Somalia's $1.7billion.
The causes of such economic degradation can be traced to three main factors; namely war, land reform and corruption. Firstly, in 1997, in an effort to buy political support from the Independence war veterans, the government announced that it would pay bonuses to the veterans equivalent to 3% of the GDP. This, of course, translated into an electoral victory in 2000 where Mugabe won with 48.6% of the votes, compared to MDCs 47%. Moreover, Zimbabwe's unnecessary involvement in the Second Congo War from 1998 to 2002 badly drained the economy, further weakening an economy that was going through a drought. As a result, Zimbabwe could not pay off its debt to the IMF, World Bank, African Development Bank and other Western states, and thus defaulted on its debts. Secondly, Land Reform policy played a major role in destabilising Zimbabwe. In short, it was the effort to equality redistribute land between black farmers and white Zimbabweans, who at that time made up 5% of the population but owned 70% of the most fertile land. It's crucial to note that the Land reform was part of the Lancaster House Agreement 1979 and that white farmers were being compensated for their land. The agreement stipulated a 10-year wait before Mugabe's government could institute land reform, which it did. From 1979-1997 the principle of "willing buyer, willing seller" was applied with Britain providing £44 million to the government for land reform. However, Blair's Minister for International Development, Ms Clare Short, stated that the "UK did not accept that Britain had a special responsibility to meet the costs of land purchase in Zimbabwe" thus the Blair administration ended all payments.
What followed next was a reaction to the failures to uphold the commitments of Lancaster House, which was the introduction of the "Fast-track Land Reform Programme 2000"; a programme that gained notoriety due to the violent evictions of white Zimbabwean farmers. A referendum held in 2000 denied Mugabe increased powers to confiscate white-owned land, without compensation, by 54.7%, however, the Mugabe administration went on with the programme regardless. Instead of redistributing the land into the hands of black farmers, Mugabe gave most of the land to the top echelons of his government, top generals and war veterans, with some receiving as much as 5-10 farms. The international community (IMF, EU, US and the UK) responded with heavy sanctions on Mugabe's government which had adverse consequences on the economic. The situation was further exacerbated due to the fact that these new "farmers" had no business or farming experience, thus leading to a sharp fall in food production (-45%) and manufacturing (-29%) resulting in price increase, and mass unemployment (-90%). Now these farms are once again being used as political tools to control those whose have fallen out of favour with the party, like Mr Temba Mliswa, whose farm is being confiscated by the state.
To continue, corruption played a huge role in Zimbabwe's economic state. Like all African states, Zimbabwe is very resource rich i.e., resources like gold, platinum and diamonds are amongst its main exports. However, the revenues from most of those resources are unaccounted for. The Marange diamond fields produced 13% of the world's rough diamond, an estimated £15 billion in revenues, however, these revenues never made it back to the exchequer instead lined the pockets of Mugabe and his cronies. The sad thing about this situation is that with this one haul alone, Zimbabwe could have paid off its foreign debt worth £6-8 billion, created jobs, reducing unemployment instead of adding to it by cutting a further 25 000 civil service jobs. Sadly enough, with one of the highest literacy rates, both in the world and in Africa, at 90%, the population is one of Zimbabweans greatest assets. However years of corruption and poor economic planning has seen scores of unemployed graduates and profession, further damaging the economy, and the upcoming leadership succession is unlikely to resolve this issue.
House of cards
The party's dictatorial behaviour stems from its dominance in the political field, aided by the weaknesses of the opposition parties. However, with the vast majority of the public demanding a regime change, the impending interregnum will be the opportune time for Mugabe's house of cards to fall. An interregnum is generally described as a period where leadership is either unclear or influx leaving the future unknown. In political terms, Mugabe will leave a massive power vacuum with various factions vying for power and control which, if we look at history, tends to end up violent. In a thinly veiled threat Mugabe warned that "our patience has limits" in reference to the dissatisfied protesters who took to the streets to protest, brandishing the Zimbabwean flag, against Mugabe's failed economic policies, corruption and wanted a regime change. The Zimbabwe Flag Act has made it illegal for the citizenry to produce, sale and use of the national flag without official permission after activists from the #Thisflag movement turned it into a symbol of anti-government protests. In every sense of the word, Zimbabwe is becoming an Orwellian state.
Article 59 of the Zimbabwean Constitution explicitly states that "[E]very person has the right to demonstrate and to present petitions, but these rights must be exercised peacefully", the government has met the peaceful protesters with brutality, arbitrary imprisonment and fines of up to $200 (when most people live on $2 per day). To make matters worse, when Mugabe recently opened parliament, he introduced a new cybersecurity bill designed to monitor the internet and social media in order to find and arrest "dissidents", violating the Article 61 of the Constitution (freedom of expression). In an ironic twist and a bid to control the citizenry, Mugabe is both, constraining the freedoms he and the early ZANU-PF so valiantly fought for, and setting up the regime for a violent overthrow.
Robert Mugabe is most likely to hand-pick his next successor to continue his policies, though, admittedly, none will have his political astuteness. During this uncertain time, one of five events may happen;
1. Business as usual. ZANU-PF has been the only dominant political force in Zimbabwe for decades, winning elections by hook or crook. Also, in rural areas, there is still strong support for ZANU-PF, and considering the president's age, people may prefer the devil they know as he is entering his twilight. Furthermore, factions within ZANU-PF (Generation 40) are attempting to make Mugabe president-for-life. This scenario will be much welcomed by Mugabe as it will save him from being called up to the Hague for the egregious human rights violations.
2.Infighting. The warring factions of ZANU-PF are sharpening their swords for battle. Already we have seen those who no longer agree with the party, like Mr Agrippah Mutambara, have his farms confiscated. Furthermore, the fiercely loyal War veterans have abandoned Mugabe accusing him of being a dictator, already setting the stage for messy leadership succession. On the other hand, The Zanu-PF Generation 40, (G40) are working hard to ensure Mugabe should be made President for life, and/or that dynastic politics continue with Grace Mugabe taking up the mantle. In direct competition with them, is the so-called Lacoste Faction (due to the T-shirts they wore to an event) whose goal is to crown the VP, Emmerson Mnangagwa, President as he is seen to be a stabilising figure and favourable to the Chinese. The infighting will serve one of two ends, the first being the disbandment of the party as opined by the political scientist, Ibbo Mandaza. The downside to this is that these factions were contained within the party, now have free, political violence is likely to ensue across the country. Second, it will serve to consolidate and concentrate power in the hands of ZANU-PF which will lead to a one party state, in all but name leading to further constraints on civil liberties and violent crackdowns on any opposition.
3.Civil War. Due to Southern Africa, as a whole, being relatively peaceful in comparison to its North or Western counterparts, this is highly unlikely to occur. Furthermore, Zimbabwe's neighbours and trading partners in Southern African Development Community (SADC) will push for a peaceful political transition as, (a) the civil war will be bad for business for the whole region, (b) the resulting displacement of people will put major economic strains and increase xenophobic attacks as seen in South Africa , and (c) the spill from the civil war will result in neighbouring states being inadvertently dragged into the war and used as proxy bases. However, if we look at the Gukurahundi operation (1983-87) in which the army's Fifth Brigade (answerable to the president only) identified and eliminated suspected anti-government elements among the Ndebele community resulting in up to 80 000 deaths, something like this is plausible.
4.Opposition landslide. The upcoming election of 2018, in which the ageing president is standing in, will allow the electorate to vent their frustration against the ruling party. This, in turn, will result in the lifting of some sanctions by the West and the IMF, perhaps debt forgiveness, allowing Zimbabwe to rebuild itself economically and politically. However, if history is anything but a teacher, Mugabe will employ the same tricks he used to win previous elections such as intimidation, electoral fraud and having the dead vote for him. Though this will be the most peaceful event, the election will be highly contested.
A mixture of poor economic planning, corruption and overzealous monetary easing has eroded trust in Zimbabwe's political and financial systems, at this stage, people just want something new. Consequently, this internal power struggle will end up eating the country exposing deadly fissures, ostracizing old faithful retainers and dividing allegiances. If anything is to be taken way from this, dear reader, is that ZANU-PF is Robert Mugabe and Robert Mugabe is ZANU-PF. In his 36 years in power, he has not received any credible challenge from within the party proving that either (a), as long as the upper echelons of the party receive their cut, they will be quite and obedient, (b) none of them have the political astuteness to overthrow him and successfully run the country, and (c) if they do, they are too scared to challenge someone with seemingly endless power. Despite efforts by the opposition and the protesters, I have a feeling that the upcoming election in 2018 is most likely going to be rigged leading yet to another ZANU victory. Regardless of people's own personal feeling towards Mr Mugabe, he has come to define and shape Zimbabwean politics for generations to come. The sad conclusion is that history will not absolve Mr Mugabe. History will remember him as a great liberator of a by-gone era, who, like many in his era, stayed in power for too long. An authoritarian dictator who drove the economy and the country into the ground, violated many human rights, and a leader who often mistook his own personal interest to that of the country. His song will not be that of a glorious revolutionary legacy but rather, one of absolute power corrupting, absolutely.
AMU's failure: Morocco and Algeria disagreement
To the most people who believe in the vision of rivalry and dreamt of regional power within their spheres of influence, the best idea of being a regional hegemon is creating a region union over a neighboring country. Meanwhile, AMU, in general, can bring North African countries altogether as one unified Arab regional power.
Almost 30 years from its creation of AMU, the Arab Maghreb Union was born in 1989 in Marrakech, Its creation was one of the most important integrations Arab regional Union. Its members are aimed to work together in order to enhance their common cooperation in term of security, social, economic and geopolitical. Yet, this idea of building this regional integration union at the beginning is to enforce regional cooperation and strengthen neighboring relations, At the same time; the geopolitical issues among neighboring countries such as Algeria, Morocco, Mauritania, Libya, and more importantly Western Sahara issue lead to different perspectives and interpretations of the continuation of AMU which undermine some AMU's member foreign policy.
So far the issue of Western Sahara also played a very crucial issue in making AMU shakable and unsustainable. Therefore, if Algeria and Morocco would stand together to make their issues away of AMU then, the Arab regional union would dawn again.
Due to this, the significant failure of the Arab Maghreb Union is surely based on Morocco -Algeria conflictual relations. The Kingdom of Morocco pushed and tired harder several time to dissolve and evaporate their traditional dispute through sending dozens of diplomatic invitations to settled down for a real dialogue in order to overcome their issues concerning Western Sahara and territorial borders.
First of all, let's make a short briefing about this regional conflict in the Arab Maghreb Union. this AMU was built weak and will die weak and feeble. After several calls from Morocco to Algeria, the Algerian government rejected Moroccan initiative letters to dissolve issues but Algeria made it clear for not collaborating or even though willing to respond, that means Algeria merely responsible for not cooperating to resolve regional issues as one of AMU members as well its one of the reasons through failure of Maghreb Union. Secondly, other AMU members felt that Algeria went far to help in sustaining AMU work effectively as it was built for, because most of the five Maghreb members are going to switch their ways to solve their issue by its own or seek for other African countries to cooperate with for example: currently Morocco start cooperating and connecting deeply with other African countries such as Ecowas regional group. In addition, Morocco, along with Tunisia and Mauritania which are seeking to follow Moroccan vision into Africa in order to diversify their national interests. However, Libya it's an isolated case in AMU member because Libya currently live a very chaotic civil war and it's hard to be seen more stable or peaceful in the upcoming years so far. Therefore, Algeria would remain itself isolated and unique.
The lack of regional cooperation and ineffective integration among non-Maghreb countries would cost less economic collaboration. Some recent statistics show the Maghreb region loses approximately 500 billion US dollars every year as a result of mismanagement of trade restrictions and legislative. The absence of commerce and trade marketing supplementary, the reflecting similarities in the frames of trade marketing and low export variety have also had great negative collisions on intra-Maghreb trade marketing. For instance, the supplementary of Libyan and Algerian exports with the imports from other Maghreb states is still very down. The kingdom of Morocco and Tunisia act actively much better as they are more advanced in the field of exportation than their neighbors which depend on products related on mineral and hydrocarbon.
As noted. despite economic bilateral relations between the Kingdom of Morocco and Tunisia stays low potential, the scope of their under trading progress has decreased. The Agadir free trade regional agreement has improved ease up trade and opened opportunities for trading investment even though the benefits from this expansion still low. Comparing with the rest of the Maghreb region, this slow improvement in trademarking and commerce moves the Moroccan and Tunisian proficiency experience in profitable level. So far the trademarking rolls between Libya, Mauritania, and Algeria are inconsiderable. Their substantial dependence on raw material, natural resources, and hesitation to involve in intra industry trade make it more complicated to increase trade marketing share among them even if they are willing to.
In term of trade marketing, Libya Mauritania and Algeria show the least their moves into regional commerce. Algeria's trading with the rest of AMU members stays very low and weak, with its imports and exports reaching only 25 percent and 12 percent of their potential. In contrast, the Kingdom of Morocco has increased its export and import potential to all Maghreb states, except Algeria where Morocco 's exports have extended approximately 4 percent of their potential in the year 2015. additionally, Algeria's exports to the Kingdom of Morocco have not reached 10 percent of their potential. Basically, the kingdom of Morocco is not willing to rely on Algerian extensive hydrocarbon products in which the kingdom needs to turn its pure phosphate into fertilizers.
This is quite superficial regarding the AMU failure and Western Sahara dispute forms the major impediment to the creation of AMU. It highlights the lack of sufficient cooperation between Morocco and Algeria since the so-called "Sand War" to put an end to their intricate relations. Western Sahara dispute basically pushes both states into regional rivalry and also represented a good political opportunity for Algeria and Morocco to set up their regional and superintendence supremacy.
Yes, as the King of Morocco pointed out in his last annual speech in African Union Summit: the failure of AMU is a tremendous failure of entire Arab Maghreb countries, also he noted " we are very disappointed to see that the Maghreb Arab Union is the least integrated region in the African continent, if not in the entire world." Hespress Newsmedia. If we do not immediately act, by following the example of neighboring African sub-regions, the Maghreb Union will destroy in its chronic insufficiency to reach up to the spirits of its creation.
The rise of Islamist groups in the Maghreb region made Morocco and Algeria rethink about their political strategy and reshape their foreign policy errors. Back to Algeria's civil war in (1992-3) which dive Algerian society into a huge disaster, pushed it away from the Western Sahara conflict. In Morocco, the Islamic political Justice and development party (PDJ) rising success because of its great social interaction in Moroccan society.
Literally, the rise of Islamic groups, therefore, highlights the emergence both of plural political speech and awareness of states and arrival of violence, in the form of non- state actor or extremist acts, laid by the failure of political communities.
According to this, the western Sahara issue can't be taken as the main interpretation of the failure of the regional integration strategy project in North Africa. Indeed, it declares the inefficiency of the countries in the region to set up a regular structure in sense of accumulating shared interests and collective profits.
In the end, Algeria's deficiency holds serious security indications and suggestions for EU and the US. if it is incapable in doing many necessary reforms, it may give opportunities for extremists groups and non state actors to undermine the country, it's hydrocarbon supplies to the Mediterranean countries, and safety of foreign investment in the region. Even though this might be a big loss at the current time. In fact, Algeria's lack of political reforms has an influence on the other members of AMU in their efficiency, capacity, and productivity to promote mutual economic strategies. Thus, the International observers noticed by a terrorist threat and energy insecurity increasing Arab regional integration in North Africa, as its pushing the AMU's foreign partners to cooperate and work hard through that case.
The real challenges to the AMU in the upcoming decades, the Kingdom of Morocco will sustain and upgrade its existence in the regional organization until finding its new partners across the AMU and develop its measured political and economic capacity out of unified Maghreb Union.
South Sudan-India: Diplomatic Relations and Economic Partnership Potential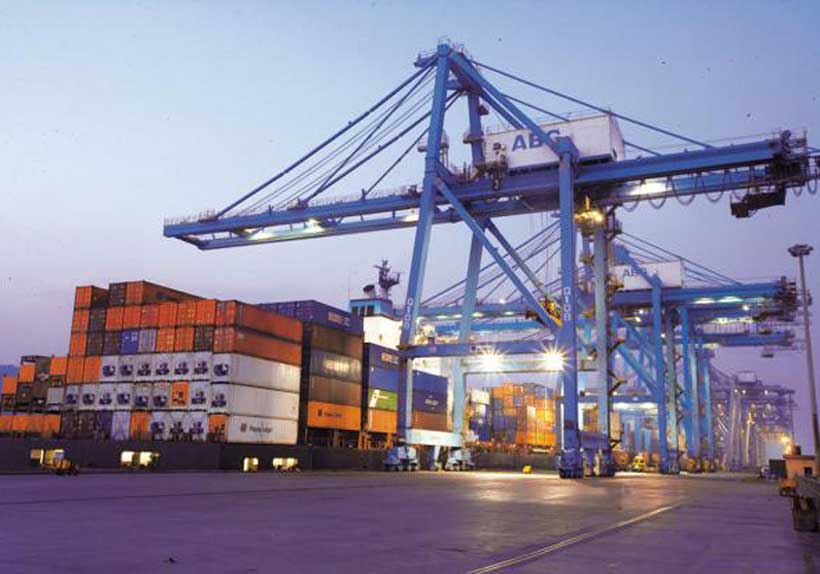 During the Sudan civil wars in fifties, sixties, seventies, eighties and nineties India maintained some kind of unofficial diplomatic relations with the Southern Sudan region; when His Excellency President Fakruddin Ali Ahmed the President of Republic of India visited in 1975 what was then the regional and the current capital of Republic of South Sudan, President Fakruddin was welcomed by the entire population of Juba city whom turn up in thousands for his reception. The Indian President addressed then Southern Sudanese citizen, Southern Sudan regional's government officials, communities' leaders, non-state actors and the members of People's Regional Assembly based in Juba.
Although India did not take a side in supporting anyone from the warring parties of Sudan civil wars and despite not having any formal diplomatic presence in then Sudan's southern region; but there was unofficial diplomatic communication between India and then Sudan People's Liberation Army and Movement in eighties and nineties during the civil war era, through its diplomatic missions in D.R. Congo, Kenya, Uganda and other African's countries India manage to establish a good impression among South Sudanese leaders and citizens which currently led to a very smooth ties with no any kind of  political and  ideological differences from the past.
As one of the world new emerging powers India showed its interest on developing diplomatic and economic ties with South Sudan long time ago; in 2005 Honorable Edappakath Ahamed the Indian Deputy Minister for External Affairs attended the signing ceremony of peace agreement between the Sudan warring parties in the Kenyan capital Nairobi, two years later in October 2007 the Indian government opened its Consulate in Juba which making it one of the first foreign diplomatic missions in the regional government capital. India welcomed South Sudan referendum results and recognized the independence of Republic of South Sudan and sends to Juba a very high level delegation led by His Excellency Mohammad Hamid Ansari the Vice President of India to attend the 9th July Independence celebrations and followed by the upgrading of Indian Consulate in Juba to the Embassy level after seven month of the Africa and world's newest independent state.
South Sudan, Indian relations did not only end in their bilateral ties; but India extended its bilateral engagement with South Sudan to its role within the international community and the United Nations in particular where its participated in the United Nations Mission in South Sudan (UNMISS) by the biggest and largest contingent plus civilian officials, police officers and personnel and other civilian contractors.
With India willing to have a positive influence role in South Sudan; the Indian government's Ministry of External Affairs been providing a good number of fully sponsored scholarships for South Sudanese undergraduate and postgraduate students in Indian universities and other higher learning institutions for the past years offered by the Indian Council of Cultural Relations; the commitment of India in helping and enhancing the specialized profession skills for South Sudanese staffs and employees both in government, independent public and private sectors through the Indian Technical and Economic Cooperation (ITEC) which is also a government  fully funded training programs under the Indian's Ministry of External Affairs in collaboration with the Indian Embassies around the world, and the program aims is to provide capacity building and enhancing skills for developing  and under developing countries around the globe in different Indian higher learning, institutes, training centers and government institutions, hundreds of South Sudanese benefited from Indian's ITEC training program and I myself am one of the beneficiaries of Indian Technical and Economic Cooperation program where I was offered a diploma of Development Journalism from Indian Institute of Mass Communication sponsored by Indian's Ministry of External Affairs and facilitated by the Indian Embassy in the Republic of South Sudan.
There is no clear statistics and records on trade exchange and economic partnership between South Sudan and India. India is investing limitedly in South Sudan oil sector through India's Oil and Natural Gas Commission and it's largely involving in importing oil, teak and timber from South Sudan which is also exporting consuming stuffs, food items, household goods, medical and pharmaceuticals, electronics and other needs from India. Some Indian bossiness persons and private sector are operating different size companies involving in printing, internet providing, construction, borehole drilling, oil sector consultancy and services, own hotels and supermarkets and other form of bossiness; despite the trade and economic engagement between the two countries, but bilateral commercial exchange between them can be describe as a poor comparing to other countries investments including some Asian nations.
More recently in the international order and relations between nations the diplomatic and political influence on commercial relations, trade exchange, economic partnership and international trade in general is gaining more acceptance in direct foreign investments as an impact of diplomatic, bilateral and multilateral relations. With the two countries developing a deeper diplomatic ties and seem to be moving slowly to some level of diplomatic and political cooperation for more economic strength which could have a positive impact on South Sudan and India bilateral trade; Indian companies in the ICT, pharmaceuticals and medical serveries, oil and gas, finance and banking, housing and construction sectors like Reliance Industries, Tata Group, Bajaj Group, Bharti Airtel Communications and other investment corporates, the mentioned Indian companies, corporate and sectors has the potential and good investments opportunities in South Sudan as a result of strong diplomatic ties between the two countries.
Therefore South Sudan and India should use their good ties on boosting and strengthens economics of the two countries for more common economic benefits through exploring new economic partnership potentials.
Influential Opportunities for South Sudan Diplomacy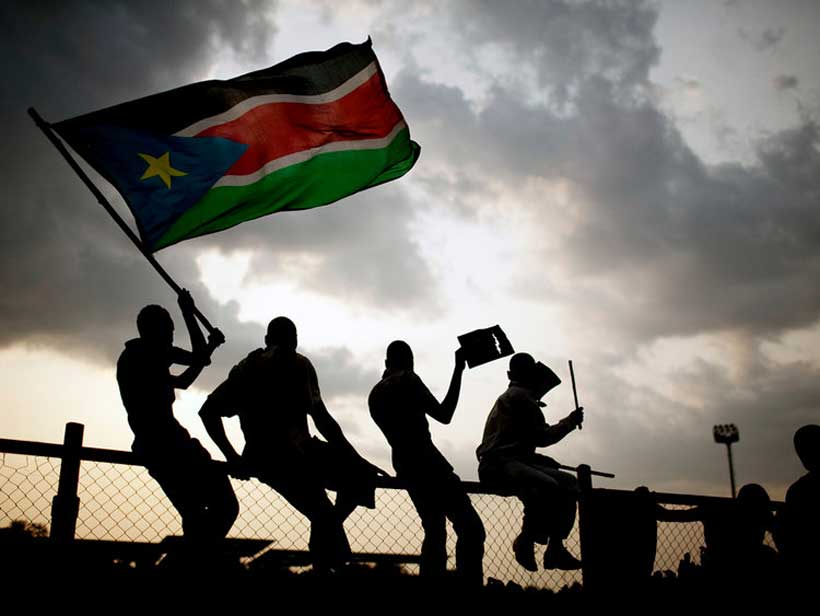 Since its exiting in the international relation system; diplomatic approaches plays a very unique and crucial role in nations' efforts to achieve their political agenda and goals and to promote the countries' image, conducting and managing state relationships within the international arena. Diplomacy as a practice of human interaction has been an historic channel of conducting dialogue between civilizations, countries and their neighbors, allies and other independent political and economic bodies and entities.
After the independence the Republic of South Sudan became the United Nations and African Union newest member in 14 and 28 July 2011 respectively; currently South Sudan has secured its membership in all UN agencies or UN affiliated organizations and other international bodies, in the regional level South Sudan is a member of Intergovernmental Authority on Development known as (IGAD), the International Conference of the Great Lakes Region (ICGLR);and regardless of its  recent membership in the East African Community; South Sudan is either applied or is in the process of applying to the former British colonies union known as the Commonwealth of Nations. and  as a result of Egypt, Morocco, Gulf states and  some Arab countries encouragement;  the government of South Sudan recently admitted  that it has applied for observer status in the Arab League based in Egyptian capital Cairo; and despite being non majority Muslim country South Sudan is maybe seeking the membership of  Organization of Islamic Cooperation( OIC) based in Jeddah, Saudi Arabia where Uganda, Mozambique and other twenty seven African nations are member states out of it fifty seven members; adding to all this international and regional ambitions South Sudan have the intention for applying for a very important regional organization which is non-other than the Common Market for Eastern and Southern Africa or COMESA which is s the largest regional economic group in Africa with 19 member states including many bordering countries to South Sudan  and the headquarter of the organization is based in Lusaka, Zambia.
The grouping between countries and geographical regions by political, economic or trade criteria have been a strategic tool for countries to handle some social-economic, trade and developmental challenges or issues that are facing them in different aspects. Political and economic or trade regional blocs benefits are not limited in its great role in enhancing the self-reliance and economic growth to the members state; but it has a very tangible benefits in term of political and diplomatic influence. In the modern international relations countries joins regional blocs and groups as a geopolitical struggle for political and economic influence which aim to achieve national agenda and boost their economic and other national interests and to increase their political and economic influential role in the international affairs.
South Sudan diplomacy should use and take advantage of the strategic geopolitical location of the country being a member state of different international and regional political cooperation and economic integration blocs as well as bordering physically or geographically and by economic status some powerful and strongest regional blocs; South Sudan also has other advantages like been a Multilanguage country as South Sudan bordering  English, French, Arabic and Kiswahili speaking countries which should give the country a very effective diplomatic strength in it regional and international engagement through bilateral, regional and multilateral relationships. butting in consideration the foreign policy goals  of South Sudan government; there are many regional economic integration and political cooperation blocs that are potential institutional network can be use as influential tools to implement and achieve South Sudan's diplomatic agenda and national interests; There are six economic integration, trading area, customs union, common market, economic and monetary union and political cooperation blocs that South Sudan should bea very effective member state to benefit from its economic and trading powers and take advantage of its diplomatic and political influential role in national, regional and international affairs; and this major regional organization which South Sudan could emerge to be the strongest members in it are:
1-The International Conference of the Great Lakes Region (ICGLR)
Is an inter-governmental organization of the countries in the African Great Lakes Region, was established on the recognition to political instability and conflicts in this region and the blocs aim to promote regional integration, security, sustainable peace, political stability and  economic development in the African Great Lakes Region.
With its headquarters based in Burundi capital Bujumbura, The organization is composed of twelve member states, namely: Angola, Burundi, Central African Republic, Republic of Congo, Democratic Republic of Congo, Kenya, Uganda, Rwanda, Republic of South Sudan, Sudan, Tanzania and Zambia.
2-The Intergovernmental Authority on Development (IGAD)
Was created in 1996 to replace the Intergovernmental Authority on Drought and Development that was founded in 1986 to deal with issues related to drought and desertification in the Horn Africa, The main aims is to assist and complement the efforts of the member States to achieve strategic goals through increased cooperation, food security and environmental protection, peace and security, economic cooperation and integration in the region.
The member States of the Intergovernmental Authority on Development are: Djibouti, Ethiopia, Eritrea, Kenya, Somalia, Sudan, South Sudan and Uganda.
3-The East African Community (EAC)
Is a regional intergovernmental organization of six partner States: the Republics of Burundi, Kenya, Rwanda, South Sudan, the United Republic of Tanzania, and the Republic of Uganda, with its headquarters in Arusha, Tanzania; And it's considered as one of the fastest growing regional economic blocs in the world, the EAC is widening and deepening co-operation among the Partner States in various key spheres for their mutual benefit. These spheres include political, economic and social integration.
4-The Common Market for Eastern and Southern Africa (COMESA)
Was formed in December 1994 to replace the former Preferential Trade Area (PTA) which had existed from the earlier days of 1981; the main focus of (COMESA)is to form a large economic and trading union that is capable of overcoming some of the barriers that are faced by its individual states.
COMESA is formed by  twenty one member states which are Tunisia, Eswatini (Swaziland), Rwanda, Burundi, the Comoros, Libya, Seychelles, Somalia, Djibouti, Egypt, Kenya, Madagascar, Malawi, Mauritania, Sudan, Zambia and Zimbabwe, Eretria, Ethiopia, DR Congo and  Mauritius.
5-The Economic Community of Central African States (ECCAS)
Is an organization for promotion of regional economic co-operation in Central Africa region, and it aims to achieve collective autonomy raises the standard of living of its populations and maintains economic stability through harmonious cooperation. Its initial goal is to promote exchange and collaboration among the members and give an institutional and legal framework to their cooperation.
ECCAS is made up of Gabon, Cameroon, the Central African Republic (CAR), Chad, Congo Brazzaville, Equatorial Guinea, Rwanda, Burundi, the Democratic Republic of Congo (DRC), Angola and the island nation of Sao Tome and Principe.
6-The Nile Basin Initiative (NBI)
An intergovernmental partnership of  Nile basin countries established on 22 February 1999, to provide a forum for consultation, coordination and cooperation among the Nile basin States for the sustainable management and development of the shared Nile basin water and related resources. The Initiative is composed of eleven countries namely Burundi, DR Congo, Egypt, Ethiopia, Kenya, Rwanda, South Sudan, Sudan, Tanzania and Uganda. With Eritrea participates as an observer.
Economic integration and political cooperation grouping between countries in a certain region and the world became a very important channel and tool   to build partnerships, relationships and influential diplomacy regionally and internationally; with diplomacy as key player in building, maintain and benefiting from this initiatives and blocs. South Sudan's Ministry of Foreign Affairs and International Cooperation has a very crucial role in making up a foreign policy that focusing on securing national interests to pursuit the economic strength and political influence within these regional blocs.