Imaging the Future: A Post-Mugabe Zimbabwe
In August 2016, amidst anti-government protest, President Robert Gabriel Mugabe made it inescapably clear that there will be no Arab Spring in Zimbabwe. The 92-year-old president has ruled Zimbabwe since its independence in 1980, a time when he was told he had " the jewel of Africa" in his hands by Presidents Machel and Nyerere of Mozambique, and Tanzania, respectively.
Thirty-six years later, Zimbabwe now resembles an ordinary rock rather than the much-coveted jewel it once was. There is no denying it, for better or worse, Zimbabwe's politico-economic sphere has been dominated by Mugabe's ZANU-PF (Zimbabwe African National Union-Patriotic Front) since independence. The party has led the country down the path of hyperinflation, laughable corruption and political insecurity due to a lack of good economic and political reforms.
Only after the sharp economic decline from 2000-08 did a strong opposition; The Movement for Democratic Change (MDC) emerge. Consequently, the emergence of a strong opposition resulted in the country's first-ever coalition government in 2009. And due to the coalition government, from 2009-13, there were improved economic policies resulting in a healthy growth for the country. Sadly and predictably, this was short-lived. The MDC were once again in opposition after the highly controversial elections of 2013 that saw ZANU increase its margins. With increased civil unrest, and protests, by any forecast, it would now seem that Zimbabwe is steering full steam ahead towards an iceberg with no signs of stopping, and at the helm is Mugabe. Compounded by internal power struggles within the party, the uncertain leadership succession is likely to result in an unpredictable and violent political transition. The question many political pundits are now asking is what Zimbabwe will look like during, and after this impending interregnum.
Mugabenomics
Much of the protest in Zimbabwe is against the bad economic policies of the regime which have resulted in egregiously high unemployment, unpaid civil and public servants, put simply, the government has no money. The portmanteau word: Mugabenomics, is not a celebration of his economic astuteness, but rather a clear warning against poor economic planning, corruption and over zealous monetary easing. Unlike Abenomics, which sought to stimulate the stagnant Japanese economy through fiscal stimulus, monetary easing (QE) and structural reform; Mugabenomics only had one policy, Quantitative Easing, which inevitably led to devaluation and hyperinflation. Controversially, the cash-strapped government is now in a process of printing yet again more money, but this time a surrogate currency: Bond Notes. These notes are said to hold a 1:1 value as the US dollar, however, this move has been unwelcomed by many zimbabweans as the Bond Notes are practically worthless outside Zimbabwe. Economics Professor, Steve Hanke (Johns Hopkins University) warned the Reserve Bank of Zimbabwe, explaining that "…bond notes would create chaos".
We must note that Zimbabwe was not always in this economic state. After gaining independence, the Zimbabwe dollar was more valuable than the US dollar at the exchange rates. Throughout the 1980s, Zimbabwe enjoyed the positive economic growth of 5% GDP growth per year, in the 90s, 4.3%, however, the new millennium saw a decline in GDP. In 2000, there was a sharp decline of 5% in GDP, then 8% in 2001, 12% in 2002 and 18% in 2003. The Mugabe administration continued its policy of printing money in an attempt to revive the dying economy resulting in hyperinflation and mass unemployment. At the height of inflation (2008-09), the inflation rate was an estimated at 79.6 billion% in November, 2008. By 2009, the Zimbabwean dollar was quickly abandoned, and replaced by the US dollar. As a result of hyperinflation, there has not been any substantial Foreign Direct investment (FDI) in the country, only receiving $ 2billionin FDI, barely doing better than war-torn Somalia's $1.7billion.
The causes of such economic degradation can be traced to three main factors; namely war, land reform and corruption. Firstly, in 1997, in an effort to buy political support from the Independence war veterans, the government announced that it would pay bonuses to the veterans equivalent to 3% of the GDP. This, of course, translated into an electoral victory in 2000 where Mugabe won with 48.6% of the votes, compared to MDCs 47%. Moreover, Zimbabwe's unnecessary involvement in the Second Congo War from 1998 to 2002 badly drained the economy, further weakening an economy that was going through a drought. As a result, Zimbabwe could not pay off its debt to the IMF, World Bank, African Development Bank and other Western states, and thus defaulted on its debts. Secondly, Land Reform policy played a major role in destabilising Zimbabwe. In short, it was the effort to equality redistribute land between black farmers and white Zimbabweans, who at that time made up 5% of the population but owned 70% of the most fertile land. It's crucial to note that the Land reform was part of the Lancaster House Agreement 1979 and that white farmers were being compensated for their land. The agreement stipulated a 10-year wait before Mugabe's government could institute land reform, which it did. From 1979-1997 the principle of "willing buyer, willing seller" was applied with Britain providing £44 million to the government for land reform. However, Blair's Minister for International Development, Ms Clare Short, stated that the "UK did not accept that Britain had a special responsibility to meet the costs of land purchase in Zimbabwe" thus the Blair administration ended all payments.
What followed next was a reaction to the failures to uphold the commitments of Lancaster House, which was the introduction of the "Fast-track Land Reform Programme 2000"; a programme that gained notoriety due to the violent evictions of white Zimbabwean farmers. A referendum held in 2000 denied Mugabe increased powers to confiscate white-owned land, without compensation, by 54.7%, however, the Mugabe administration went on with the programme regardless. Instead of redistributing the land into the hands of black farmers, Mugabe gave most of the land to the top echelons of his government, top generals and war veterans, with some receiving as much as 5-10 farms. The international community (IMF, EU, US and the UK) responded with heavy sanctions on Mugabe's government which had adverse consequences on the economic. The situation was further exacerbated due to the fact that these new "farmers" had no business or farming experience, thus leading to a sharp fall in food production (-45%) and manufacturing (-29%) resulting in price increase, and mass unemployment (-90%). Now these farms are once again being used as political tools to control those whose have fallen out of favour with the party, like Mr Temba Mliswa, whose farm is being confiscated by the state.
To continue, corruption played a huge role in Zimbabwe's economic state. Like all African states, Zimbabwe is very resource rich i.e., resources like gold, platinum and diamonds are amongst its main exports. However, the revenues from most of those resources are unaccounted for. The Marange diamond fields produced 13% of the world's rough diamond, an estimated £15 billion in revenues, however, these revenues never made it back to the exchequer instead lined the pockets of Mugabe and his cronies. The sad thing about this situation is that with this one haul alone, Zimbabwe could have paid off its foreign debt worth £6-8 billion, created jobs, reducing unemployment instead of adding to it by cutting a further 25 000 civil service jobs. Sadly enough, with one of the highest literacy rates, both in the world and in Africa, at 90%, the population is one of Zimbabweans greatest assets. However years of corruption and poor economic planning has seen scores of unemployed graduates and profession, further damaging the economy, and the upcoming leadership succession is unlikely to resolve this issue.
House of cards
The party's dictatorial behaviour stems from its dominance in the political field, aided by the weaknesses of the opposition parties. However, with the vast majority of the public demanding a regime change, the impending interregnum will be the opportune time for Mugabe's house of cards to fall. An interregnum is generally described as a period where leadership is either unclear or influx leaving the future unknown. In political terms, Mugabe will leave a massive power vacuum with various factions vying for power and control which, if we look at history, tends to end up violent. In a thinly veiled threat Mugabe warned that "our patience has limits" in reference to the dissatisfied protesters who took to the streets to protest, brandishing the Zimbabwean flag, against Mugabe's failed economic policies, corruption and wanted a regime change. The Zimbabwe Flag Act has made it illegal for the citizenry to produce, sale and use of the national flag without official permission after activists from the #Thisflag movement turned it into a symbol of anti-government protests. In every sense of the word, Zimbabwe is becoming an Orwellian state.
Article 59 of the Zimbabwean Constitution explicitly states that "[E]very person has the right to demonstrate and to present petitions, but these rights must be exercised peacefully", the government has met the peaceful protesters with brutality, arbitrary imprisonment and fines of up to $200 (when most people live on $2 per day). To make matters worse, when Mugabe recently opened parliament, he introduced a new cybersecurity bill designed to monitor the internet and social media in order to find and arrest "dissidents", violating the Article 61 of the Constitution (freedom of expression). In an ironic twist and a bid to control the citizenry, Mugabe is both, constraining the freedoms he and the early ZANU-PF so valiantly fought for, and setting up the regime for a violent overthrow.
Robert Mugabe is most likely to hand-pick his next successor to continue his policies, though, admittedly, none will have his political astuteness. During this uncertain time, one of five events may happen;
1. Business as usual. ZANU-PF has been the only dominant political force in Zimbabwe for decades, winning elections by hook or crook. Also, in rural areas, there is still strong support for ZANU-PF, and considering the president's age, people may prefer the devil they know as he is entering his twilight. Furthermore, factions within ZANU-PF (Generation 40) are attempting to make Mugabe president-for-life. This scenario will be much welcomed by Mugabe as it will save him from being called up to the Hague for the egregious human rights violations.
2.Infighting. The warring factions of ZANU-PF are sharpening their swords for battle. Already we have seen those who no longer agree with the party, like Mr Agrippah Mutambara, have his farms confiscated. Furthermore, the fiercely loyal War veterans have abandoned Mugabe accusing him of being a dictator, already setting the stage for messy leadership succession. On the other hand, The Zanu-PF Generation 40, (G40) are working hard to ensure Mugabe should be made President for life, and/or that dynastic politics continue with Grace Mugabe taking up the mantle. In direct competition with them, is the so-called Lacoste Faction (due to the T-shirts they wore to an event) whose goal is to crown the VP, Emmerson Mnangagwa, President as he is seen to be a stabilising figure and favourable to the Chinese. The infighting will serve one of two ends, the first being the disbandment of the party as opined by the political scientist, Ibbo Mandaza. The downside to this is that these factions were contained within the party, now have free, political violence is likely to ensue across the country. Second, it will serve to consolidate and concentrate power in the hands of ZANU-PF which will lead to a one party state, in all but name leading to further constraints on civil liberties and violent crackdowns on any opposition.
3.Civil War. Due to Southern Africa, as a whole, being relatively peaceful in comparison to its North or Western counterparts, this is highly unlikely to occur. Furthermore, Zimbabwe's neighbours and trading partners in Southern African Development Community (SADC) will push for a peaceful political transition as, (a) the civil war will be bad for business for the whole region, (b) the resulting displacement of people will put major economic strains and increase xenophobic attacks as seen in South Africa , and (c) the spill from the civil war will result in neighbouring states being inadvertently dragged into the war and used as proxy bases. However, if we look at the Gukurahundi operation (1983-87) in which the army's Fifth Brigade (answerable to the president only) identified and eliminated suspected anti-government elements among the Ndebele community resulting in up to 80 000 deaths, something like this is plausible.
4.Opposition landslide. The upcoming election of 2018, in which the ageing president is standing in, will allow the electorate to vent their frustration against the ruling party. This, in turn, will result in the lifting of some sanctions by the West and the IMF, perhaps debt forgiveness, allowing Zimbabwe to rebuild itself economically and politically. However, if history is anything but a teacher, Mugabe will employ the same tricks he used to win previous elections such as intimidation, electoral fraud and having the dead vote for him. Though this will be the most peaceful event, the election will be highly contested.
A mixture of poor economic planning, corruption and overzealous monetary easing has eroded trust in Zimbabwe's political and financial systems, at this stage, people just want something new. Consequently, this internal power struggle will end up eating the country exposing deadly fissures, ostracizing old faithful retainers and dividing allegiances. If anything is to be taken way from this, dear reader, is that ZANU-PF is Robert Mugabe and Robert Mugabe is ZANU-PF. In his 36 years in power, he has not received any credible challenge from within the party proving that either (a), as long as the upper echelons of the party receive their cut, they will be quite and obedient, (b) none of them have the political astuteness to overthrow him and successfully run the country, and (c) if they do, they are too scared to challenge someone with seemingly endless power. Despite efforts by the opposition and the protesters, I have a feeling that the upcoming election in 2018 is most likely going to be rigged leading yet to another ZANU victory. Regardless of people's own personal feeling towards Mr Mugabe, he has come to define and shape Zimbabwean politics for generations to come. The sad conclusion is that history will not absolve Mr Mugabe. History will remember him as a great liberator of a by-gone era, who, like many in his era, stayed in power for too long. An authoritarian dictator who drove the economy and the country into the ground, violated many human rights, and a leader who often mistook his own personal interest to that of the country. His song will not be that of a glorious revolutionary legacy but rather, one of absolute power corrupting, absolutely.
Russia Renews its Support to Mark Africa Day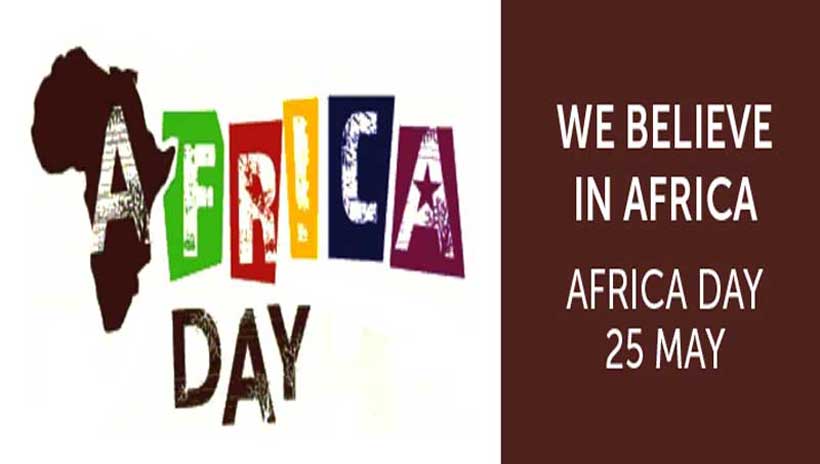 Russia has renewed its unique confidence that "it will be able to ensure the development and implementation of many useful and innovative projects and initiatives in various fields for the benefit of both countries and peoples, in the interests of strengthening security and stability in Africa and around the world."
In a speech, on behalf of Russia's President Vladimir Putin, read by Foreign Minister Sergey Lavrov, on May 25 when the continent marks Africa Day, further noted the change marked the emergence of a multilateral pan-African platform on a qualitatively higher level of interaction in the political, socioeconomic and other spheres.
Putin, in addition, acknowledged that "African states have achieved a great deal together over the past two decades. They have developed mechanisms for a collective response to local conflicts and crises, and are consistently promoting regional integration processes in various formats. Africa enjoys growing prestige on the global stage and plays an increasingly important role in resolving important issues on the international agenda."
Later talking about Russia-Africa relations, Lavrvo told the gathering that Russia would continue to provide comprehensive support and to expand mutually beneficial cooperation. Russian-African relations are traditionally friendly and are making good progress.
Russia has always been and will remain a reliable partner and friend to the countries of Africa. Today, we are confronted with certain Western countries' unscrupulous attempts to constrain our engagement with Africa.
Russia has played a leading role in decolonisation and in consolidating decolonisation processes, as well as drafting UN resolutions. Unfortunately, some of them have been sabotaged by former metropolises to this day. We stand in solidarity with your demands for the complete liberation of Africa from the last vestiges of colonial legacy.
This year marks 20 years since the Organisation of African Unity was transformed into the African Union. That change marked the emergence of a multilateral pan-African platform on a qualitatively higher level of interaction in the political, socioeconomic and other spheres.
"Russia has always been and will remain a reliable partner and friend to the countries of Africa. Today, we are confronted with certain Western countries' unscrupulous attempts to constrain our engagement with Africa. I'm referring to the all-out hybrid war against Russia declared by Washington and its European satellites in connection with the special military operation in Ukraine," he added.
According to him, it is not so much about Ukraine, which is used as a bargaining chip in the global anti-Russian game. The main problem is that a small group of US-led Western countries keeps trying to impose the concept of a rules-based world order on the international community.
Lavrov suggested that Africa must not succumb to Washington's discriminatory pressure. There are attempts to reverse history and subjugate the peoples of the continent again grossly violate the sovereignty and independence of the states of the region, and jeopardize the entire system of international relations, which is based on the principle of respect for the sovereign equality of states in the Unted Nations' Charter.
He called on the African Union (AU) to persistently demand that the West lift illegal unilateral sanctions that undermine the transport and logistics infrastructure necessary for world trade, which creates risks for vulnerable segments of the population.
Russia and Africa will work together to maintain and expand mutually beneficial bilateral ties in the new conditions without external interference. It is important to facilitate the mutual access of Russian and African economic operators to each other's markets, to encourage their participation in large-scale infrastructure projects. All these tasks are at the center of attention in the preparations for the forthcoming second Russia-Africa summit.
Reports show that the Russia-Ukraine crisis has twisted the global economy and many African countries are among the most vulnerable in terms of ensuring food security. Some states of the continent are critically dependent on the import of agricultural products from Russia, therefore will make some deliveries, including food, fertilizers, energy carriers and other goods, of great importance for maintaining social stability and achieving the milestones stipulated by the Sustainable Development Goals approved by the United Nations.
South Africa on the right side of history or captured by Cold War allies?
Authors: Professor Gerrit Olivier and Michèle Olivier*
A seemingly non-negotiable principle of SA's foreign policy, is to be on the side of autocrats and dictators and habitually anti-West, irrespective of the issues. Cosy relations with the likes of Ethiopia's Mengistu Haile Mariam, Sudan's Omar al Bashir Cuba's Fidel Castro and Zimbabwe's Robert Mugabe, characterised our foreign policy under all presidents since Nelson Mandela. With the present government being enamoured with a rabid war criminal like Vladimir Putin, we see a continuation of this policy.
Obsessed with a myopic partisan ideology and habitual hop-nobbing with dictators, of course, come at a high price, particularly degrading SA'S erstwhile high international prestige, role and status as well as stunting our all-important economic development. In short, this means that SA's prevailing foreign policy is totally out of zinc with its intrinsic national interests.
According to ANC declarations, SA would 'stick to its principles' and not take sides in this war in spite of blatantly illegal and murderous Russian war crimes. Hence, it abstained from voting against Russia together with a motley minority of 34 other UN members in the 2 March General Assembly resolution (only 5 states voted against whilst 141 voted in favour).
The minister of the department of international relations and development (DIRCO), Naledi Pandor, issued a statement demanding Russia to withdraw from Ukraine. This clearly upset the Marxist, anti-West faction in the ANC policy establishment who subsequently prevailed upon president Ramaphosa, to denounce the statement, no doubt to assuage Russian and local communist's displeasure.
For many, both inside and outside the country, this was a controversial decision resulting in a rare local public debate about our wayward foreign policy. What emerged was a conflict of opinion between the ideologues and realists in the foreign policy establishment. A hopeful sign, but unfortunately of little consequence in our fossilised ANC foreign policy establishment.
All along, the ideologues accepted that being in cahoots with war criminal Russia was in SA's best interests notwithstanding the normative constitutional dictates and founding moral principles concerning respect for human rights, sovereignty, democracy, and territorial integrity.
What followed was indeed a case study of expedient, if not downright 'Walter Mitty' diplomacy. First, president Ramaphosa rushed to telephone Putin, obviously to bask the reflected glory and honour of speaking to the 'great man'. Afterwards, he subserviently thanked ''his excellency president Vladimir Putin'' for taking his call. At the same time, our 'great negotiator' refused official engagement with the local Ukrainian ambassador as well as with ambassadors of the European Union, our biggest trading partners.
In the latest General Assembly meeting on Ukraine, SA persisted with its pro-Russian pseudo-neutrality but got a humiliating bloody nose after presenting a draft resolution, excluding the country of all blame. No wonder as this resolution was strictly in line with Kremlin propaganda lies casting doubt as to where exactly SA's UN diplomats got their instructions from.
Ramaphosa's aim, it seems, is to push himself forward as facilitator in the conflict, recalling at length in parliament his past experiences a negotiator.
'Illusions of grandeur', it may be called, as SA 's international status and role during about 3 decades of uninterrupted misrule has declined close to being almost insignificant. While most of the world reached out to end the horrible and unthinkable human and material misery inflicted upon Ukrainian people, he offered them naught for their comfort, except portending to be a great negotiator reporting for service.
Belatedly, after strong criticism he rejected war as an instrument of policy, and signalled his wish to also speak to Ukrainian pres Volodimyr Zelinskiy, impressed perhaps by the latter's sterling performances addressing the American senate and the British, Canadian, Israeli, Italian and Japanese parliaments and the German Bundestag. The pièce de résistance of his kindergarten diplomacy, was to blame NATO for being deaf to earlier warnings against eastward expansion, ignoring the Russian brutal invasions, of inter alia, Finland, Latvia, Hungary and Czechoslovakia, in the previous century not realising that NATO membership was their safeguard against future Ukrainian-type of invasions. Theirs was a wise decision. Indeed, Mr President, ignorance is bliss….!
Of course, good relations with countries like Russia are important provided they are based on pragmatism and national interest rather than sentimental ideological predilections. However, the ANC still acts as being a captive of the Cold War and, as if it still owes permanent a feudal fealty to Russia at a time when Soviet Union is passe and with communism on the ash heap of history.
While the world must perforce deal with a totally different and dangerous Putinist Russia, the ANC obstinately refuse to accept that its subservient posture vis-a- vis that country is not in SA's best interest. Lamentably, the global moral imperatives that saw them to power no longer guide its foreign policy. Like the apartheid regime, Putinist Russia today commits a crime against humanity in Ukraine with the support of the ANC government.
The war in Ukraine may yet lead to unthinkable consequences for the world at large. What happens there is really a struggle between democracy and authoritarianism. Putin does not want a democratic Ukraine at his doorstep exposing his bland authoritarianism and precipitating a 'colour revolution'. Given the solidarity in the democratic West and the sluggish performance of the Russian forces in Ukraine, he will probably end up losing. SA policy makers are demonstrably myopic not realising the consequences for being on the side of a war autocratic war criminal war criminal. Like apartheid SA it would probably end up as an isolated global pariah.
An independent SA foreign policy is called for rather than one subservient to the preferences and dictates of Moscow and Beijing. This is the best way in which SA can regain international respect. The way in which it has handled the Ukraine crisis once again laid bare its diplomatic deficiencies, particularly lack of clear headed leadership. This will not change unless foreign policy making is democratised and professionalised rather than being monopolised by a small clique of badly trained and inexperienced ideologues with the help of a few advocating stand-patters.
* Michèle Olivier is a consultant of international law
Reviewing Russia-Mali Strategic Partnership
After withdrawing from the Joint Military Force of the G5-Sahel group which the United Nations described as "unfortunate" and "regrettable" middle of May, Malian Foreign Minister, Abdoulaye Diop, made a snapshot visit, for the second time under the new military administration to Moscow, intended to review various aspects of strategic partnership deals with Foreign Minister Sergei Lavrov.
"We paid special attention to the practical aspects of organizing deliveries from Russia of wheat, mineral fertilizers and petroleum products that are so much needed by the people of Mali today in conditions of illegitimate Western sanctions," Lavrov said at a press conference after talks with Diop in Moscow.
The sound pace of military and military-technical contacts between the two countries was noted during the talks, according to Lavrov, and thanked his Malian counterpart for support for Russia's resolutions at the latest session of the UN General Assembly. Lavrov made to explicit reference to the meeting of the UN Security Council the Western countries that consistently tried to "put their blame at Russia's door" and to shirk responsibility for the food crisis.
"It goes without saying that we discussed the situation in Ukraine and around it, including the meeting of the UN Security Council devoted to world food security issues, where the Western countries tried to put their own blame at somebody else's door. They argued that the crisis, which by and large is a result of their own efforts, allegedly stems from the crisis in Ukraine. Of course, they blamed it entirely on Russia," Lavrov said.
Russia reaffirms its readiness to render Mali support in raising the fighting efficiency of its armed forces. "We reaffirmed Russia's readiness as a permanent member of the UN Security Council to further contribute to normalizing the situation in Mali, render Bamako comprehensive support on a bilateral basis, in particular, in the sphere of raising the combat efficiency of the Malian armed forces, training troops and law-enforcement personnel," Russia's top diplomat said.
France's decision together with Western allies to end the anti-insurgent Operation Barkhane and the European special forces mission Takuba does not contribute to restoring security in Mali and the entire Sahel region. Reports say France has approximately 5,100 troops in the region under Operation Barkhane, which spans five countries in the Sahel – Burkina Faso, Chad, Mali, Mauritania and Niger.
With the final exit and the vacuum created by France, Russia now sees Mali as an excellent conduit to penetrate into the Sahel by pushing the much-criticized Wagner Group that organizes private military for countries in conflict. It is aggressively targeting the Sahel region, an elongated landlocked territory located between north Africa (Maghreb) and West Africa region, and also stretches from the Atlantic Ocean to the Red Sea.
"There is an obvious danger of the emergence of enclaves of power vacuum where militants of various outlawed armed gangs will feel free at hand and they have already prepared for such acts. This threatens the country's territorial integrity and we repeatedly told our French counterparts about that," Russia's top diplomat said.
On March 2 at the United Nations General Assembly, African representatives and their votes were considered very interesting, and have geopolitical implications for study and analysis. Some 17 African countries abstained from the vote at the UN General Assembly to deplore the Russian invasion of Ukraine while some other 28 countries in the continent voted in favour. Mali was among those that abstained from vote. Eritrea was the only African country that voted against the resolution. It opposes all forms of unilateral sanction as illegal and counterproductive.
"All our initiatives were supported by Mali. We agreed to enhance coordination on the UN platform and in other international organizations. We are determined to work for this in earnest, including in the recently created Group of Friends in Defense of the Charter of the United Nations," Lavrov assured.
During his first official visit in November 2021 to Moscow, Abdoulaye Diop and Sergei Lavrov, in fact, focused on increasing bilateral cooperation in economic sectors. But particularly significant was Russia's military assistance to strengthen the position of the new military government and to fight rising terrorism in the Sahel region.
As developments explicitly show, Mali already stands in isolation there as the Economic Community of West African States (ECOWAS), the African Union, the United Nations, and the bilateral and multilateral partners endorse and support the implementation of sanctions and other strict measures to ensure a peaceful return to constitutional and democratic government in Mali.
Mali, a landlocked West African state with an impoverished population, faces increasing isolation from the international community over the political power grab. Even as the African Union (AU), the continental organization, and the Economic Community of West African States (ECOWAS), the regional bloc, both suspended the membership of Mali following military coups in August 2020 and May 2021, the ruling military officials are still holding onto political power by delaying the proposed elections in February 2022.
The African Union, Economic Community of West African States (ECOWAS) and foreign organizations such as the European Union (EU) and the United Nations (UN) have requested a quick transition to a civilian government. They further urged that efforts are taken to resolve outstanding issues relating to sustainable development and observing strictly principles of democracy in the Republic of Mali in West Africa.
Moscow is still planning to hold the second Russia-African summit. The "special military operation" approved by both the Federation Council and the State Duma (legislative chambers) to "demilitarize and denazify" the former Soviet republic of Ukraine has pushed the United States and Canada, European Union members and many other external countries to impose sanctions against Russia.