The new tensions between the US and Russia
Over the last few years international media, diplomats and strategic experts across the world have much debated the possibility of the Cold War returning. The post-Cold War international system demonstrates that the United States holds the title of sole superpower, with Russia continually attempting to resurrect her former glory.
Both nations trying to maintain their prior spheres of influence and power remains the central root for their misunderstanding. However, both the U.S and Russia failed to understand their new positions in the evolving international relations environment. The reality is, that even though the United States survives Russia as the primary superpower in terms of both hard and soft power, the U.S struggles to adapt in the face of new encounters and philosophical threats such as global terrorism. The U.S is the only nation with the capability and capacity to deploy its military across the globe in any periphery. As the Soviet Union relinquished its influence, power and size in the battle of Cold War politics, it also ushered in an era of newly independent nations and the spread of democracy across Eastern Europe and Central Asia. However, Russia has great aspirations and objectives, and expects its relationship with the United States to come hand in hand with the consideration, reverence and respect it received during the days of the Cold War.
With the fall of global oil prices, Russia continues to suffer the effects of a struggling economy, with social spending in particular taking a direct hit. In addition, Russia is seen as counterproductive in respect to its international objective. This is amidst NATO strategic expansion into Eastern Europe, with motivation involving the increased isolation of the Russian Bear.
At the moment, domestic issues and insurgency are not a huge issue in Russia, but the economy is in under pressure and remains the greatest concern for President Vladmir Putin. As nations around the world persevere to hang on to the hinges of the United States, it is clear that the Cold War and its infamous tensions linger on, albeit less visible than before.
Since the world functions in the shadow of a disordered multi-polar system, the major powers fail to presume that the international system will change merely by allowing international politics to evolve organically.
Rising powers such as China, India, Brazil and other countries who battle for space in their own region against regional and global containment, the international system fails to shift into the correct gear. The system does not know whether to move into the reverse or forward gear, and risks stalling. For this reason the silent return of the Cold War between the US and Russia was not fully recognised by the international community, and further, endeavours to manage the disorder caused by this scenario in the international system.
Firstly, the Eastern European expansion of NATO was directed by the US and largely a target on Russia. It has absolutely failed. In particular, NATO's strategic trajectory to isolate Russia within Central Asia has deteriorated at the Ukrainian border. Annexing the peninsula in 2014, Ukraine has lost a significant portion of strategically important land mass on the northern coast of the Black Sea to Russian hands. If you take the Crimea issue or the close relationship between Russia and China, what does it demonstrate? Here, Russia clearly states and demonstrates to the nations of the world that if the U.S does not recognise Russia's influence and power on the global stage, these kinds of behavioural diplomacy will be exercised.
The result would favour Russia and China rather than the rest of the world or to the U.S, who prioritise peace-keeping initiatives, economic growth and collective security over regional power displays, territorial ambitions and opportunistic land grabs. Now, Crimea is lost. It means the end to the issue. Despite sanctions imposed on Russia by the West, it has not been globally accepted and enforced. This is the syndrome of multi-polar disorder. The Western sanctions are not followed by India or China, and therefore struggle to maximise Russian isolation. China progresses its economic interests and objectives with Russia by gaining and renewing gas contracts, and India continues its loyalty to its old friend for two reasons. Firstly, Russia reveres its strategic partnership with India with its estrangement and noncompliance in arms sales to its neighbour and rival Pakistan. Secondly, though India tries to balance it arms imports from the US and Israel, more than 75 percent of India's military procurements largely depend on Russian. This is merely scratching the surface of the entangled web of relationships between these particular nations.
A nation that remains a thorn in the side of international peace is North Korea. Where is distinguishable and/or responsible action taken by the U.S? Why does this specific country receive the cold shoulder when it issues threats? The answer is simple, the U.S does not have Russia's support. Russia allows China to defend and protect its neighbour, prohibiting any action that directly involves the international community outside of economic sanctions. Therefore, no diplomatic pressure has materialized. In addition, the U.S fails to directly engage and/or influence long-term solutions or movements across the African continent, where humanitarian atrocities and on-going conflicts wreak havoc across several nations.
Secondly, the centre stage of conflict in Syria, engagement is currently a face to face struggle. The U.S' involvement has meant any consideration and/or action needs to be within the process and terms commanded by Washington. Russia, clearly in a mood of retaining its past glory by using the Syrian conflict, has not presumed the current system has already moulded new powers into it, and therefore offers no consultations with India or China. In this trajectory, Russia has more power has it sits opposite the United States. The Russian bear is unaccompanied, free from influence or alliances, has nothing to lose and everything to gain.
Since the U.S no longer has intentions of treating Russia as an equal power anymore, it hesitates more in considering Russia's suggestions and views with resolving conflicts. The divergence of having a consensus on the Syrian issue is a centre part of the on-going failure.
The sad outcome was not the divergent nature of the U.S and Russia's interest, but the fall of innocent lives in the conflict zone that surrounds the Middle East.
So what would be the natural solutions? Firstly, agreeing and accepting that a Cold War environment has already prevailed in the international system due to the changes in the international relations. Factors may include the fall in the price of oil, the new entry of non-state actors like ISIS, an increase in global terrorism or the rise of new powers which clearly describe the disorder in the international system. This means accepting that the US is no longer the sole superpower, but this argument has no strength. Accepting that the U.S is the sole superpower, and though Russia has lost its glory, but not lost its capability to challenge the U.S in the terms of hard power would give some meaningful steps forward in any negotiations. With this, the U.S will gain the support of Russia for its interest in global issues. The U.S should not forget it only won the Soviet ideology but not the Russians. For example, though India now has a strategic partnership with the U.S, it has never gave up its old friendship with the Soviet's new Russia. Comparatively, India has stronger ties with Russia than it does with the U.S. In fact, most of the Soviet Union's old friends are extending its ties with Russia in a new format. The U.S has no perception that this is directly related to the failure in dealing with Russia appropriately, considerately and respectfully.
Secondly, the U.S and Russia should accept new rising powers such as China, India, Brazil and others whole heartedly. The new entrants seeking their space to grow and contribute their own politics may not be digestible to the US and the United Nations Security Council. But the fact remains that the tension between the U.S and Russia displays two sides of the same coin. However, with this tension the expense of shadow politics and the neglect of concern has been the catastrophic chaos in Syria and the deaths of countless innocent civilians.The Syrian conflict and the failure to create a consensus between the U.S and Russia has demonstrated this.
The importance of the first Russia-Africa Summit
After several years of high-level consultations, Russian President Vladimir Putin has finally hinted that Russia would organize its first Russia-Africa Summit of African leaders and Ministers to roll out a comprehensive strategic road map outlining concrete economic sectors for investment, issues relating to trade and culture for Africa.
Addressing a group of invited African leaders at 2018 BRICS Summit on July 27 in Johannesburg, South Africa, Putin told the gathering "I would like to inform you that we are studying the idea of holding a Russia-Africa summit with the participation of Heads of African states. This could be preceded by meetings of prominent businessmen, policy experts and public figures. And I intend to discuss this with representatives of African countries."
He did not provide specific dates or any further details about the proposed summit, but strongly acknowledged that Russia has always given priority to the development of relations with African countries, based on long-standing traditions of friendship and mutual assistance, and Africa has now emerged as the world's most rapidly developing regions.
The leaders of African countries who attended his special meeting came from Angola, Botswana, Ethiopia, Gabon, Lesotho, Madagascar, Mauritius, Malawi, Mozambique, Namibia, Rwanda, Senegal, the Seychelles, Tanzania, Togo, Uganda, Zambia and Zimbabwe.
Foreign Minister Sergey Lavrov has earlier said in interview with the Hommes d'Afrique magazine that At present, Russia's relations with African countries were progressing both on a bilateral basis and along the line of African regional organisations, primarily the African Union and the Southern African Development Community.
He noted Russia has maintained an intensive political dialogue with African countries on one hand and on other side, representatives from African countries are active participants in international forums hosted by Russia.
"Our African friends note the need for Russia's active presence in the region, and more frequently express their interest in holding a Russia-Africa summit. Such a meeting would undoubtedly help deepen our cooperation on the full range of issues," he explained.
"However, it is necessary to bear in mind that arranging an event of such a scale with the participation of over fifty heads of state and government requires most careful preparation, including in terms of its substantive content," Lavrov further argued.
As such, specific Russian participants in bilateral or multilateral cooperation should be identified, which are not only committed to long-term cooperation but are also ready for large-scale investments in the African markets with account of possible risks and high competition. Equally important is African businesspeople who are looking to work on the Russian market, the Foreign Minister elaborated in his discussion.
Definitely, time was needed to solve all those issues, Lavrov said and suggested, both Russia and Africa could start with experts' meetings, for example, within the framework of the St Petersburg Economic Forum or the Valdai forum and other economic cum business related events where business leaders participate.
He assertively promised that Russia would do its best to raise trade and economic ties to a high level of political cooperation. Currently, Russia's trade with Sub-Saharan countries amounted to $3.6 billion in 2017, compared to $3.3 billion in 2016 and $2.2 billion in 2015.
Maxim Chereshnev, the Chairman of the Board of the Council for the Development of Foreign Trade and International Economic Relations also noted that Russia and African states have a long story of relations. But, what is very important today is the fact that new opportunities are arising for medium size enterprises for collaboration in Russia and Africa.
According to him, nowadays perspectives of business contacts between Russian and African business are actually underestimated, however, there are a huge number of opportunities. For instance, agricultural, high-tech, medicine, energy-saving technologies, logistics and infrastructure projects are really perspective for strengthening Russia-African economic cooperation.
The Russia-Africa summit, would therefore, highlight favorable conditions for active business interaction, participating Russians and Africans establish closer contacts and continue cooperating in key sectors of the economy of both regions. Hence the significance of the proposed summit.
As Professor David Shinn, an Adjunct Professor at the Elliott School of International Affairs, George Washington University, and a former U.S. Ambassador to Ethiopia (1996-99) and Burkina Faso (1987-90), wrote in an email to GNA, Russian government's weakness for investing or boosting economic cooperation compared to many foreign countries has been primarily the question of project financing in Africa.
As authorities have always explained Russia has its own priorities, and Africa is a priority for Russia but it's Russia's own priority to determine the pace and how to raise economic presence in Africa, he argued, and finally added "it neatly makes the argument that the relationship continues to be a low priority. It is difficult to affirm or change policy when key people are not present to make decisions."
As already publicly known, all previous summits held by many foreign countries with Africa, there were concrete financial packages earmarked towards infrastructure development and concrete ways to improve bilateral trade with African countries.
From Russia's perspective, there are undeniably important geopolitical implications working with Africa. Nevertheless, Russia's efforts in the region have been limited thus far which many experts and researchers have attributed to lack of a system of financing policy projects.
Russia–Turkey Relations Need a Stronger Foundation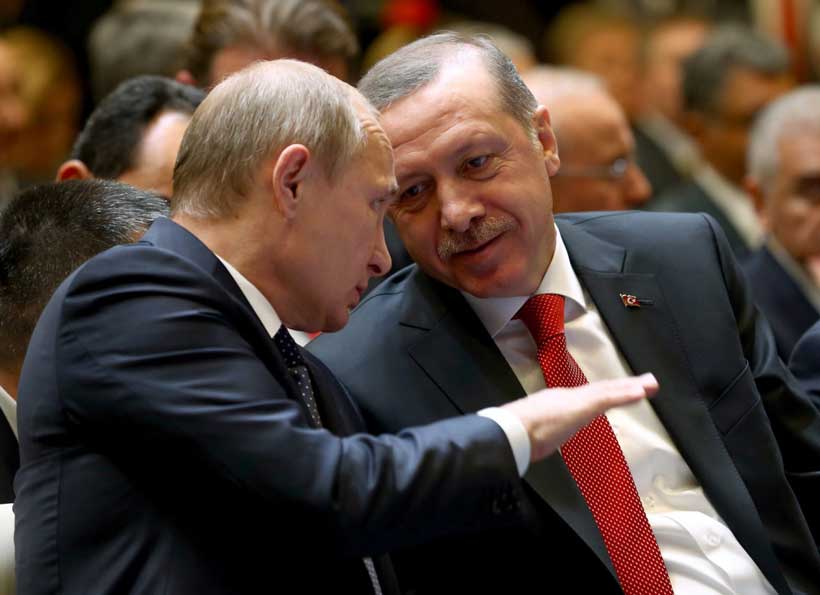 Relations between Russia and Turkey have always been and will always be a controversial subject. Even over the last couple of years, this relationship experienced dramatic ups and downs, sudden U-turns from cooperation to confrontation and back to cooperation.
First, relations between Moscow and Ankara will remain important for both sides. Russia and Turkey are neighbors with extensive and diverse bilateral ties — including trade and investments, energy and construction, as well as a vibrant social, humanitarian and cultural interaction.
Second, there will always be a mixture of common, parallel, overlapping and colliding interests driving Moscow and Ankara in dealing with each other.
Third, various external players — both global powers (the European Union, NATO, and the United States) and regional actors (Iran, Gulf States, and Israel) will continue to have a profound impact on Russia–Turkey relations.
Both sides should be interested in more stable, more predictable and less adversarial Russia–Turkey relations. Let's face it: there will be no real trust between Russia and Turkey until we deal together with the most sensitive, the most divisive, and the most unpleasant issues dividing us.
As the recent history demonstrated, the "agree to disagree" approach is not good enough to move the relationship ahead. Thinking strategically, one can even imagine a more important role for Turkey as a country that might be best suited to facilitate a renewal of the currently nearly dormant NATO-Russian Council.
Russia is not an alternative to Turkey's cooperation with the European Union; neither Turkey is a substitute for Russia working harder to resolve its problems with the United States and Europe. We need Russia–Turkey relationship to acquire a strategic depth of its own.
Relations between Russia and Turkey have always been and will always be a controversial subject. For both countries, this is a very special relationship; it contains a lot of emotions, mythology, prejudices, uneasy legacies of the past, and sometimes unrealistic hopes for the future. The glass remains half-full or half-empty, depending on how you look at it and on whether you are trying to fill it or to drain it.
Even over the last couple of years, this relationship experienced dramatic ups and downs, sudden U-turns from cooperation to confrontation and back to cooperation. The 2015 — 2016 crisis, albeit a short one, demonstrated both the fragility and the resilience of this unique set of connections linking the two countries. No doubt, in years to come we will see more of surprising developments in Russia–Turkey relations that we cannot possibly predict today. Still, there are a number of features of this relationship, which are likely to remain constant in the foreseeable future.
First, relations between Moscow and Ankara will remain important for both sides. Russia and Turkey are neighbors with extensive and diverse bilateral ties — including trade and investments, energy and construction, as well as a vibrant social, humanitarian and cultural interaction. Moreover, they share vast common neighborhood; for both countries, this neighborhood presents tempting opportunities and serious challenges at the same time. Both countries claim a special Eurasian status in world politics that puts them in a league of their own, distinguishing Russia and Turkey from other purely European or Asian states. Therefore, it is hard to imagine the two powers drifting too far away from each other and losing interest in the bilateral relationship.
Second, there will always be a mixture of common, parallel, overlapping, and colliding interests driving Moscow and Ankara in dealing with each other. Elements of cooperation and competition (hopefully, not direct confrontation) will be blended by politicians into a single sweet and sour cocktail and offered to the Russian and Turkish public. We will continue to live with numerous paradoxes. For instance, Turkey is a NATO member, but it plans to purchase the most advanced Russian air defense systems (S-400). The two countries actively cooperate on the ground in Syria, but they have very different attitudes to the current Syrian leadership in Damascus. Russians and Turks are equally interested in stability in the South Caucasus but quite often, unfortunately, they find themselves on the opposite sides of the barricades in the region.
Third, various external players — both global powers (the European Union, NATO, and the United States) and regional actors (Iran, Gulf States, and Israel) will continue to have a profound impact on Russia–Turkey relations. External players can push Moscow and Ankara closer to each other, but they can also push Russians and Turks apart by offering either of them alternative options for strategic, political and economic cooperation. The Russia–Turkey cooperation will also rely on such independent variables as the rise of international terrorism, fluctuations of energy prices, volatility of the global economic and financial system and, more generally, on the fundamentals of the emerging world order.
Both sides should be interested in more stable, more predictable and less adversarial Russia–Turkey relations. It is particularly important today, when the international system at large is becoming less stable and less predictable. Besides, both Russia and Turkey face enormous challenges of economic, social and political modernization in a less than perfect external environment; it would be stupid to add to existing lists of their foreign policy problems a new round of Russia–Turkey confrontation.
So, is it possible to prevent colliding interests from curbing joint work on common problems? What can we do to reduce the risks of potential future crises between Moscow and Ankara? How can we mitigate negative impacts of external factors on our bilateral cooperation?
The immediate answer to these questions is clear — above all, we need to enhance our lines of communication. This is not about preparing the next Erdogan-Putin meeting, nor about generating new technical proposals for the Russian-Turkish Intergovernmental Commission. This is not about mil-to-mil contacts on the ground in Syria. The enhancement of communication should bring it far beyond serving operational needs of political leaders. Let's face it: there will be no real trust between Russia and Turkey until we deal together with the most sensitive, the most divisive, and the most unpleasant issues dividing us. These issues include mutual historical grievances, existing suspicions about one side allegedly supporting subversive and even terrorist groups on the territory of the other side, concerns that the partner country might abruptly reconsider its commitments to cooperation, should it get a better deal from a third party, and so on. If they cannot discuss these issues at the official level today, one should start with a track two format providing for informal expert dialogues.
Even more important would be not to limit such dialogues to articulating existing disagreements and conflicting narratives, but to identify ways, in which disagreements can be bridged, and narratives reconciled. As the recent history demonstrated, the "agree to disagree" approach is not good enough to move the relationship ahead. If resolving difficult problems does not seem possible now, let us at least try to stabilize areas of potential conflict. For instance, Russia and Turkey will continue to disagree on the problem of Nagorno-Karabakh. Nevertheless, they can exercise their respective influence on both sides of the conflict in order to prevent another outbreak of military hostilities and further losses of human lives. Likewise, Moscow and Ankara are not likely to come to a common stance on Crimea. However, Turkey can play an important positive role in preventing any further cultural and civic alienation of the Crimean Tatar population in the peninsula.
Sometimes, what we routinely perceive as a part of the problem might become a part of the solution. For example, the Turkey's membership in NATO is commonly regarded in Russia as an obstacle on the way to more productive security cooperation with Ankara. Counterintuitively, it is exactly the Turkish membership, which can help to reduce risks of dangerous incidents in the Black Sea. These risks started growing in 2014, when both Russia and NATO significantly increased their naval presence here and engaged themselves into ever more frequent naval exercises. Why doesn't Ankara take an initiative in promoting more confidence-building measures between Russia and NATO in the Black Sea? Thinking strategically, one can even imagine a more important role for Turkey as a country that might be best suited to facilitate a renewal of the currently nearly dormant NATO-Russian Council.
It is also important to make sure that cooperation between Russia and Turkey is not regarded by either side as the "second best option" when the "first best option" is not available for this or that reason. Russia is not an alternative to Turkey's cooperation with the European Union; neither Turkey is a substitute for Russia working harder to resolve its problems with the United States and Europe. Situational alliances based on shared frustrations and common complexes of inferiority usually do not last. We need Russia–Turkey relationship to acquire a strategic depth of its own. To quote Saint Augustine, "the higher our structure is to be, the deeper must be its foundation".
First published in our partner RIAC
"Russian Propaganda": On Social Networks, in Eastern Europe, and Soon Everywhere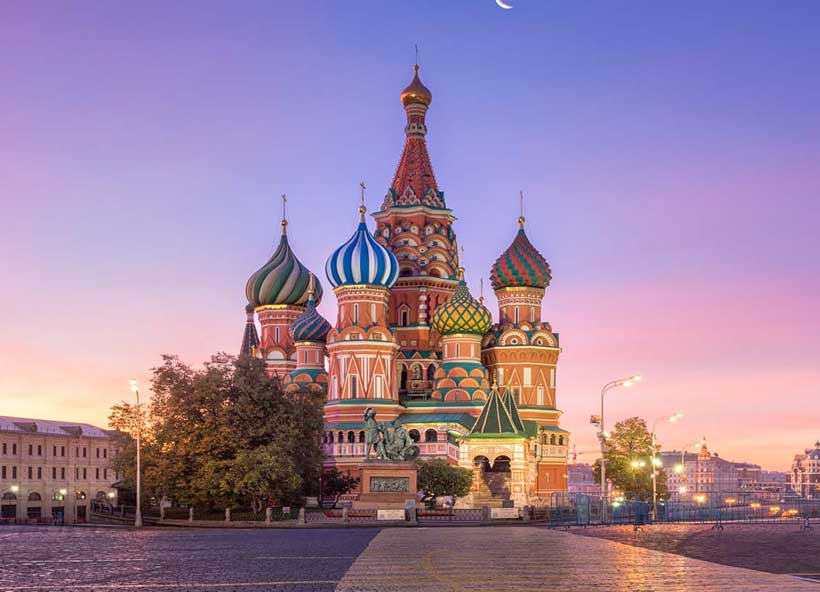 "Russia is engaged in an active, worldwide propaganda campaign," reads the fairly straightforward beginning of RAND Corporation's report on Russia's influence on East European countries via social media. The document, compiled by eight authors with support from the Office of the U.S. Secretary of Defense, looks into the nature and effectiveness of this influence and aims to identify possible countermeasures to it. The report is the latest in a series of publications by the research centre, which has close ties to the Pentagon, on how to counteract Russia. In particular, it complements the widely cited 2006 report "Reinforcing Deterrence on NATO's Eastern Flank," which talked about the threat that Russia allegedly posed to the Baltic States and possible ways to deter it by conventional means. The new report extrapolates this logic to the digital space. Titled "Russian Social Media Influence," it is a continuation of the collection of U.S. projects on Russia's informational impact, which, in the light of the scandal concerning "Russian interference" in the 2016 presidential election, has turned into a new "major threat" for political circles in Washington.
The dispute involving key American think tanks, including RAND Corporation, extends to more general questions about the role of information in international relations. However, it poses a very practical question to Russia at the same time: what should Russia do about "Russian propaganda"?
What is Propaganda…
The main idea that runs throughout the second chapter of the new report is consonant with a quotation from a recent article in Vanity Fair on the "Russian threat" to the U.S. 2018 midterm elections and 2020 presidential election. "So what exactly is Russia planning for the upcoming election?" the author muses. "The correct question, a half dozen security experts and former and current government officials have told me, is what are they not planning?" To draw an analogy, the RAND report raises the question of what Russia does not influence.
The authors sound quite dramatic: "Moscow blends attributed, affiliated, and nonattributed elements and exploits new realities of online and social media to conduct information warfare at a perhaps unprecedented scale and level of complexity" (pp. 7–8). "The Russian government's sphere of influence is global" (p. 9). "The Kremlin has built a complex production and dissemination apparatus that integrates actors at varying levels of attribution to enable large-scale and complex information operations" (p. 11).
These conclusions are based on a compilation of approaches and cases taken from English-language materials, most of them published after 2014. The authors do not question the results presented in the sources they cite; they give examples to illustrate their main thesis about the Russian information threat. The report achieves its primary goal of setting the context and leading the reader to the conclusion that "Russia is engaged in an aggressive propaganda campaign aimed at multiple different national audiences to include its near-abroad neighbors on its western border" (p. 25).
The main problem with this chapter and the report in general is that the authors do not even attempt to give a clear definition of what Russian propaganda is. On the contrary, the characteristics they mention – the complex, global and multilevel nature – render "Russian propaganda" potentially unlimited, and they can be arbitrarily attributed to any phenomenon whatsoever. The problem with such a comprehensive approach is that, if we bring it to its ultimate logical end, any information coming from Russia, or even any information about Russia with which the observer disagrees, may be viewed as propaganda. In this situation, the entire world is split into "us" and "them." And this logic of confrontation is reflected in the report's recommendations.
… How it can be detected…
The authors propose monitoring social networks as a method for counteracting "Russian propaganda." In the third and fourth chapters of the report, they offer their own approach to analysing Twitter communities and the dissemination of pro-Russian information. The document uses Twitter data to identify pro-Ukrainian and pro-Russian communities and the most influential actors within them. The authors also determined the language signature of pro-Russian users and attempt to assess the impact of "Russian propaganda" on Twitter users in Ukraine, Belarus and Latvia.
This approach is interesting in terms of its methodology, but it has a number of significant flaws; the authors acknowledge some of these but disregard others. For example, one of the reasons they give for their choice of Twitter for analysis is that tweets are easily accessible. However, Twitter is not the most popular social network in the region: only 14 per cent of internet users in Ukraine, and 2 per cent of internet users in Estonia have a Twitter account (p. 27). The report suggests that opinion leaders on Twitter can also lead opinions on other offline and online channels, but this assumption does not appear to be convincing enough, as it is not supported by additional evidence.
A more serious flaw, one which the authors omit, is the geographical filter. One of the criteria used for the selection of tweets is the account's location. The authors obtain the location data along with the rest of the data available through subscription to GNIP (this company, which aggregates data from social networks, was acquired by Twitter in 2014). According to GNIP, an account's location is determined based on the information entered by the user themselves in the relevant box. If no such information is specified, GNIP does not attempt to determine the account's coordinates in any other way. If several different cities, or even a made-up city, are entered, the GNIP algorithm will try to establish the location, but its guess will not necessarily be accurate. And those researchers who only use the data available from Twitter have no way of running a mass verification to establish the actual whereabouts of each user, even if the user in question provided accurate information about themselves.
No less controversial are the authors' attempts to link pro-Russian Twitter activists with the Russian government. In the third chapter, they arrive at the conclusion that "many pro-Russia activists espousing a pro-Kremlin viewpoint hail from Russia and actively spread Russian propaganda on Twitter." (p. 43) The authors acknowledge that the jury is out on whether or not the Russian government provides support to such users; nevertheless, "one can envision [italics added by me] Russia supporting these accounts either by creating nonattributed Twitter accounts that can serve as part of its bot and troll campaign or by supporting like-minded activists situated throughout the region adjacent to Russia" (p. 43). Yet further in the report the authors repeat several times that it is difficult to immediately distinguish authentic discussions from troll and bot activity.
The authors cite the opinions of regional experts to support their proposal to use this approach for monitoring the growth and geographic expansion of the pro-Russian Twitter community, since "such changes might presage pro-Russia influence and operations in the region that are more malign" (p. 59). However, given the aforementioned shortcomings of RAND's approach, and its other flaws, it cannot be viewed as a reliable monitoring tool.
… And how to fight it
The report leaves the impression that it is very difficult for the West to tackle "Russian propaganda" in Eastern Europe: the United States, NATO and the European Union are not coordinated, and their awkward attempts at anti-Russian information operations in the region may well have the opposite effect – local Russian-speaking citizens are sceptical towards media which are openly sponsored by the West. The popularity of Russian media in the Baltic States presents the biggest threat, since it is difficult to compete with them for viewers. Worse still, due to their common past with Russia and the continuing infringement of their civil rights, Russian speakers in the region are more susceptible to information from Russia. This trend is additionally exacerbated by the discriminatory policy adopted by the regional authorities towards the Russian language. The differences between the region's countries make the task of producing a single media product that would suit all audiences very difficult: on the one hand, "No one in Estonia wants to watch Latvian television" (p. 69); on the other hand, Ukraine's approach, which involves the stringent censorship of information originating from Russia, is not that easy to replicate in the other countries in the region.
The authors suggest that these difficulties could be overcome by way of detecting, condemning and blocking propaganda on social networks. They propose using the experience gained as part of the Redirect Method programme developed by one of Google subsidiary companies aimed at countering Islamic State propaganda. The reports recommends that greater efforts be spent on promoting the United States, NATO and the European Union among Russian-speaking residents of Eastern Europe, as well as facilitating the creation of local content in Russian. In the latter instance, the authors recommend providing support to Russian-language influencers who have a "pan-European identity." Contacts with NATO or the European Union are capable of undermining the reputation of such influencers, so the advice is for them to be supported by the local governments. However, this should be done with caution and, if possible, through local NGOs. Whether consciously or not, the authors' proposal with regard to influencers brings them close to nonattributed Twitter activists, precisely those the report suggests the West should fight.
One of the recommendations in the report is potentially universal. Speaking about the need to increase immunity to propaganda among at-risk groups of the population, the authors effectively mean an increase in media literacy: developing people's ability to process information and apply critical thinking. In a more benign political climate, raising media literacy could become a joint project of Russia and the West aimed at overcoming mutual misunderstanding and debunking mutual misconceptions. But the current situation is different; in keeping with the logic of informational confrontation, the RAND report does not contain proposals that could be implemented jointly with Russia.
Russian influence is the new black
In a broader context, "Russian Social Media Influence" reflects the interest of the U.S. research community in information influence, and in Russian information influence in particular. This interest has increased dramatically over the past few years. The authors of the report cite extensively from Clint Watts's Messing with the Enemy: Surviving in a Social Media World of Hackers, Terrorists, Russians, and Fake News. Watts, a former FBI operative, described the recent changes to the Washington ecosystem in a recent podcast interview. According to him, prior to the 2016 presidential election, Washington's main fad was cybersecurity, which had replaced counterterrorism, the fad of the 2000s. After the election, the U.S. capital focused on disinformation: "[W]e have these big booms in D.C. where everybody starts up a project around whatever the big threat is. And so, there is a lot of discussion, but the big difference today [from counterterrorism in the past] is the government isn't leading it, it's coming from like think tanks, and the academic community, and social media companies […]."
Watts's words are corroborated by a review of the projects carried out by leading analytical centres in the United States over the past two years. Since 2016, nearly all of the centres engaged in foreign policy research on the University of Pennsylvania Top 15 ranking have either released reports on the influence of Russian information or mentioned the topic in their reports on Russia or U.S.–Russian relations (see the table). The only leading centres that have not launched projects on propaganda are the Cato Institute and Kennan Institute. In the latter case, however, it is only a matter of time: Nina Jankowicz, an expert on disinformation and a Global Fellow at the Kennan Institute, is working on a project entitled "How the West Can Learn from Eastern EU's Experience Battling Russian Disinformation."
Together, these projects indicate that the significant portion of the U.S. political elite agree that there is an informational threat emanating from Russia, and there is demand for such studies on the part of their sponsors. The reports offer a variety of proposals, which can be notionally graded from "modest," including improvements to information exchange between the United States and its allies and the regulation of social networks, to really massive-scale proposals, such as covert measures by U.S. special operations forces "to combat Russian propaganda in Eastern Europe with truthful information about U.S. and allied activities and intentions" (Recalibrating U.S. Strategy Toward Russia, p. 156) or setting up a "Counter-Disinformation Coalition" (Democratic Defense Against Disinformation, pp. 13–14).
These numerous recommendations make no mention of the possibility to engage Russia itself in order to remove the West's concerns about the information threat. The closest anyone comes is the following passage from the Council on Foreign Relations report: "The United States should make clear that it will continue to support free and fair elections, freedom of speech, and the rule of law in Russia, as it does all around the world. But it will respect Russia's sovereign right to hold those elections free of outside manipulation with illicit means – just as it expects Russia to respect the United States' right to do the same" (p. 22). This idea could be evolved into a dialogue on how both sides perceive information and political threats, if not into a mutual obligation to not intervene in each other's internal affairs.
 "Russian Propaganda" and Russia
"Russian propaganda" is being touted as one of the main problems for the West, but it understandably worries Russia itself. The comprehensive approach of the RAND report and other similar projects on information influence makes it possible to detect a Russian trace virtually everywhere, and to level accusations at Russia irrespective of whether or not the country is actually involved.
At the official level, Russia (just like the West) considers itself under an aggressive information attack. Just like the West is sceptical of Russia's concerns about information threats, the Russian leadership does not believe, or is unwilling to believe, in the sincerity of the revived fears in the West about Russia's information influence.
Ironically, the growing focus of the United States on information influence leads to a convergence of the U.S. and Russian approaches to international information security. For years, the fundamental difference between the two sides was that the United States viewed cybersecurity in the strict sense of network security, software security and information protection, whereas Russia was additionally concerned with how information being disseminated could influence public perception. However, the convergence of approaches is not enough to reach an agreement in this field: as demonstrated by the recommendations put forward by the leading U.S. analytical centres, the possibility of negotiating with Russia remains an unpopular option.
For an individual, information warfare may not appear particularly terrible or even entirely realistic: it can be "switched off" by merely pressing a button on your TV set or smartphone and returning to whatever you were doing. However, at the level of societies and states, in which information plays a key role, this strategy does not work and avoiding confrontation is not at all easy. In Russia's relations with the West, both sides are attempting to question or discredit each other's information, which exacerbates mutual distrust.
One possible way to revert this trend would be for both sides to agree to a "disarmament" of their rhetoric or information campaigns. This idea was voiced in 2017 by EU Ambassador to Russia Markus Ederer and Russian member of parliament Irina Yarovaya. Public diplomacy researcher Nicholas J. Cull recalls that Soviet and U.S. diplomats were discussing mutual stereotypes in the late 1980s. In practice, an "information disarmament" could include more substantive discussions on issues related to "incidents" in the information space and mutual accusations; coordinated measures such as a joint fight against common information threats; and also unilateral concessions such as opting for less belligerent rhetoric. The main objective of such information disarmament should be the restoration of mutual understanding between countries, but building trust between state and society is of no less importance. One way or another, this way could prove more effective than the promotion of "pan-European identity" by brand ambassadors on the backs of special operations forces.
First published in our partner RIAC