American Non-Security Foreign Aid: The Swamp of Misguided Good Intentions
The United States spends approximately 42.4 billion USD per year in foreign assistance. While it is easy to point out that 42.4 billion is actually barely 1% of the overall US budget (4.15 TRILLION USD) and use that figure to try to fight conventional wisdom worry that America spends too much helping other people in other lands solve their problems while not trying to solve its own problems, the real-term reality is that 42.4 billion is A LOT of money. Anywhere. To anyone.
It might even be surprising to people to learn that of that 42.4 billion, significantly less than half (16.8 billion USD) is allotted to 'security.' Fully 60% of the American foreign assistance budget goes to 'economic and development' initiatives all over the world. These initiatives run the gamut of well-intentioned policies, from migration and refugee assistance (2.8 b) to development assistance (3 b) to economic support funds (6.1 b) to global health programs (8.6 b). At face value it is difficult to argue with the theory and philosophy of humanitarian outreach underpinning these financial allotments. But if one begins to scratch below the surface of this humanitarian outreach, layers upon layers of illogic and negligence is revealed. At the very least, the methodology for determining recipients and structures in place for financial oversight seem to be deeply troubled.
This article completely avoids analysis of American foreign aid that is security-based, largely for two reasons. First, as cited above, security-based foreign aid, while getting the wolf's share of media attention and criticism, is actually far less compared to the more universally praised and justified economic and development funds. Second, while some might find this cynical, there is often a common 'legal kickback' mechanism in place with American security-based foreign aid that directly supports the American defense industry. For example, under the current agreement between the United States and Israel, the latter can choose to spend as much as 26% of its security aid on weapons and systems produced within Israel. In essence, a quarter of American aid could be utilized as a direct subsidy to build up native Israeli defense industries. A new agreement, however, comes into effect in 2019 where even that small percentage is eliminated and all American security funds have to be spent by Israel on American defense contractors. This means America has begun to shift this aid-as-defense-industry-subsidy for other countries to its own military-industrial complex. It is, ultimately, destined to be a US governmental welfare program for American defense industries. This is not highlighted so much as a criticism (although it is clear many have issues with this practice), as an acknowledgement that even when American security-based foreign aid is mishandled or used in a way that works against American objectives, it is still ultimately connected to a positive economic purpose back to the United States. The benefit might not be as large or as long-term as the aid is meant to engender, but a benefit nonetheless exists for America no matter what emerges politically and militarily on the ground in these other countries.
There is no obvious direct 'legal kickback' explicitly benefiting the United States when it comes to its distribution of economic development-based foreign aid. This means it is arguably more important to watch not only how much money is spent but also to whom does the money go? It is in answering this question that some serious questions and misgivings emerge. Below, the top recipients of American 'economic and development' foreign assistance aid were juxtaposed against the respective 2015 Transparency International Corruption Perception Index. The TI Corruption Perception Index ranks 168 countries around the world, measuring the perceived levels of public sector corruption. As TI itself says, 'public sector corruption isn't simply about taxpayer money going missing. Broken institutions and corrupt officials fuel inequality and exploitation – keeping wealth in the hands of the elite few and trapping many more in poverty.' The TI index has up to now been used for evaluating internal processes within given countries, in terms of how domestic institutions and state governance properly (or improperly) represent and protect its people. What this analysis does is tie the CPI directly into the distribution of American economic development-based foreign aid. The reason for this is simple: if a country scores low in terms of public sector corruption, then it is signaling globally that its domestic institutions are structurally engineered to manipulate received foreign aid, especially if it is geared to internal economic development. Arguably, the distribution of such foreign aid should avoid countries scoring low on Transparency International's CPI. Unfortunately, when it comes to America, the dominant force in distributing foreign aid, this common sense idea is not in play:
TOP RECIPIENTS OF AMERICAN FOREIGN AID DESIGNATED FOR ECONOMIC DEVELOPMENT and CPI rank:
Afghanistan – 166
Pakistan – 117
Ethiopia – 103
Nigeria – 136
Sudan – 165
Kenya – 139 (tied)
Uganda – 139 (tied)
Tanzania – 117 (tied)
Zambia – 76
Mozambique – 112
Ukraine – 130
Democratic Republic of Congo – 147
Malawi – 112
South Sudan – 163
Iraq – 161
It is beyond the scope of this brief analysis to dive into each of the 15 individual cases above. What matters is to note that the AVERAGE Corruption Perception Index ranking of the top American economic development aid recipients is 132 (out of 168). This is horrifyingly low. For those who might be tempted to argue that this makes sense because it is obviously these countries that are in the most need of foreign assistance and guidance, that argument is fatally flawed: when a reminder is given about just what the CPI truly means – structural and institutional prevalence to manipulate, misuse, and exploit opportunities for elite gain – then it is obvious that in these countries all foreign aid inevitably flows through corrupt institutions before having any opportunity to be distributed to the communities most in need. Without strict and relatively oppressive external oversight mechanisms, these monies are de facto destined to be misappropriated or simply brazenly stolen. And studies have long shown the oversight mechanisms in place for the management of American foreign aid is lacking, to be kind.
The unfortunate but unavoidable conclusion is that the majority of American foreign aid, the bulk of which is rarely questioned compared to the more controversial security-based assistance, is currently going to countries structurally engineered at the moment to simply steal it. Perhaps most troubling of all, the current global political environment is focused more prominently on military/security-oriented initiatives and operations. This means it is unlikely any near-term future will witness even an inquiry into constructing a new system for foreign assistance. But a new system is what is desperately needed if the swamp of misguided good intentions is ever going to be drained.
Indictment of Trump associate threatens UAE lobbying success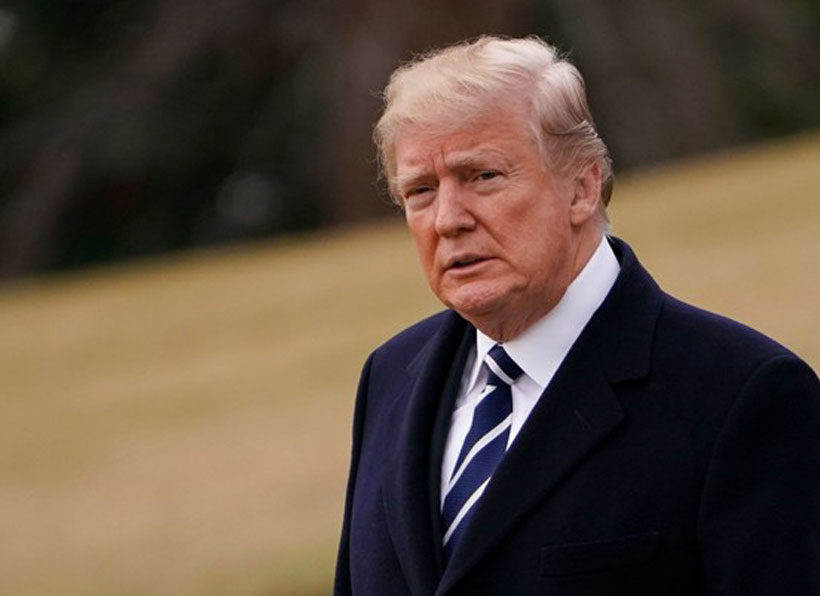 This month's indictment of a billionaire, one-time advisor and close associate of former US President Donald J. Trump, on charges of operating as an unregistered foreign agent in the United States for the United Arab Emirates highlights the successes and pitfalls of a high-stakes Emirati effort to influence US policy.
The indictment of businessman Thomas J. Barrack, who maintained close ties to UAE Crown Prince Mohammed bin Zayed while serving as an influential advisor in 2016 to then-presidential candidate Trump and chair of Mr. Trump's inauguration committee once he won the 2016 election, puts at risk the UAE's relationship with the Biden administration.
It also threatens to reduce the UAE's return on a massive investment in lobbying and public relations that made it a darling in Washington during the last four years.
A 2019 study concluded that Emirati clients hired 20 US lobbying firms to do their bidding at a cost of US$20 million, including US$600,000 in election campaign contributions — one of the largest, if not the largest expenditure by a single state on Washington lobbying and influence peddling.
The indictment further raises the question of why the Biden administration was willing to allow legal proceedings to put at risk its relationship with one of America's closest allies in the Middle East, one that last year opened the door to recognition of Israel by Arab and Muslim-majority states.
The UAE lobbying effort sought to position the Emirates, and at its behest, Saudi Arabia under the leadership of Crown Prince Mohammed's counterpart, Mohammed bin Salman, at the heart of US policy, ensure that Emirati and Saudi interests were protected, and shield the two autocrats from criticism of various of their policies and abuse of human rights.
Interestingly, UAE lobbying in the United States, in contrast to France and Austria, failed to persuade the Trump administration to embrace one of the Emirates' core policy objectives: a US crackdown on political Islam with a focus on the Muslim Brotherhood. UAE Crown Prince Mohammed views political Islam and the Brotherhood that embraces the principle of elections as an existential threat to the survival of his regime.
In one instance cited in the indictment, Mr. Barrack's two co-defendants, a UAE national resident in the United States, Rashid Al-Malik, and Matthew Grimes, a Barrack employee, discussed days after Mr. Trump's inauguration the possibility of persuading the new administration to designate the Muslim Brotherhood as a designated foreign terrorist organization. "This will be a huge win. If we can list them. And they deserved to be," Mr. Al-Malik texted Mr. Grimes on 23 January 2017.
The unsuccessful push for designating the Brotherhood came three months after Mr. Barrack identified the two Prince Mohammeds in an op-ed in Fortune magazine as members of a new generation of "brilliant young leaders." The billionaire argued that "American foreign policy must persuade these bold visionaries to lean West rather than East… By supporting their anti-terrorism platforms abroad, America enhances its anti-terrorism policies at home."
Mr. Barrack further sought to persuade America's new policymakers, in line with Emirati thinking, that the threat posed by political Islam emanated not only from Iran's clerical regime and its asymmetric defence and security policies but also from the Brotherhood and Tukey's Islamist government. He echoed Emirati promotion of Saudi Arabia after the rise of Mohammed bin Salman as the most effective bulwark against political Islam.
"It is impossible for the US to move against any hostile Islamic group anywhere in the world without Saudi support…. The confused notion that Saudi Arabia is synonymous with radical Islam is falsely based on the Western notion that 'one size fits all,' Mr. Barrack asserted.
The Trump administration's refusal to exempt the Brotherhood from its embrace of Emirati policy was the likely result of differences within both the US government and the Muslim world. Analysts suggest that some in the administration feared that designating the Brotherhood would empower the more rabidly Islamophobic elements in Mr. Trump's support base.
Administration officials also recognized that the UAE, Saudi Arabia, and Egypt constituted a minority, albeit a powerful minority, in the Muslim world that was on the warpath against the Brotherhood.
Elsewhere, Brotherhood affiliates were part of the political structure by either participating in government or constituting part of the legal opposition in countries like Kuwait, Iraq, Yemen, Bahrain, Morocco, Jordan, and Indonesia.
The affiliates have at times supported US policies or worked closely with US allies like in the case of Yemen's Al Islah that is aligned with Saudi-backed forces.
In contrast to UAE efforts to ensure that the Brotherhood is crushed at the risk of fueling Islamophobia, Nahdlatul Ulama, one of, if not the world's largest Muslim organization which shares the Emirates' rejection of political Islam and the Brotherhood, has opted to fight the Brotherhood's local Indonesian affiliate politically within a democratic framework rather than by resorting to coercive tactics.
Nahdlatul Ulama prides itself on having significantly diminished the prospects of Indonesia's Brotherhood affiliate, the Prosperous Justice Party (PKS), since the 2009 presidential election. The group at the time successfully drove a wedge between then-President Susilo Yudhoyono, and the PKS, his coalition partner since the 2004 election that brought him to power. In doing so, it persuaded Mr. Yudhoyono to reject a PKS candidate as vice president in the second term of his presidency.
Nahdlatul Ulama's manoeuvring included the publication of a book asserting that the PKS had not shed its links to militancy. The party has since failed to win even half of its peak 38 seats in parliament garnered in the 2004 election.
"Publication of 'The Illusion of an Islamic State: The Expansion of Transnational Islamist Movements to Indonesia' had a considerable impact on domestic policy. It primarily contributed to neutralizing one candidate's bid for vice president in the 2009 national election campaign, who had ties to the Muslim Brotherhood," said militancy expert Magnus Ranstorp.
Biden Revises US Sanctions Policy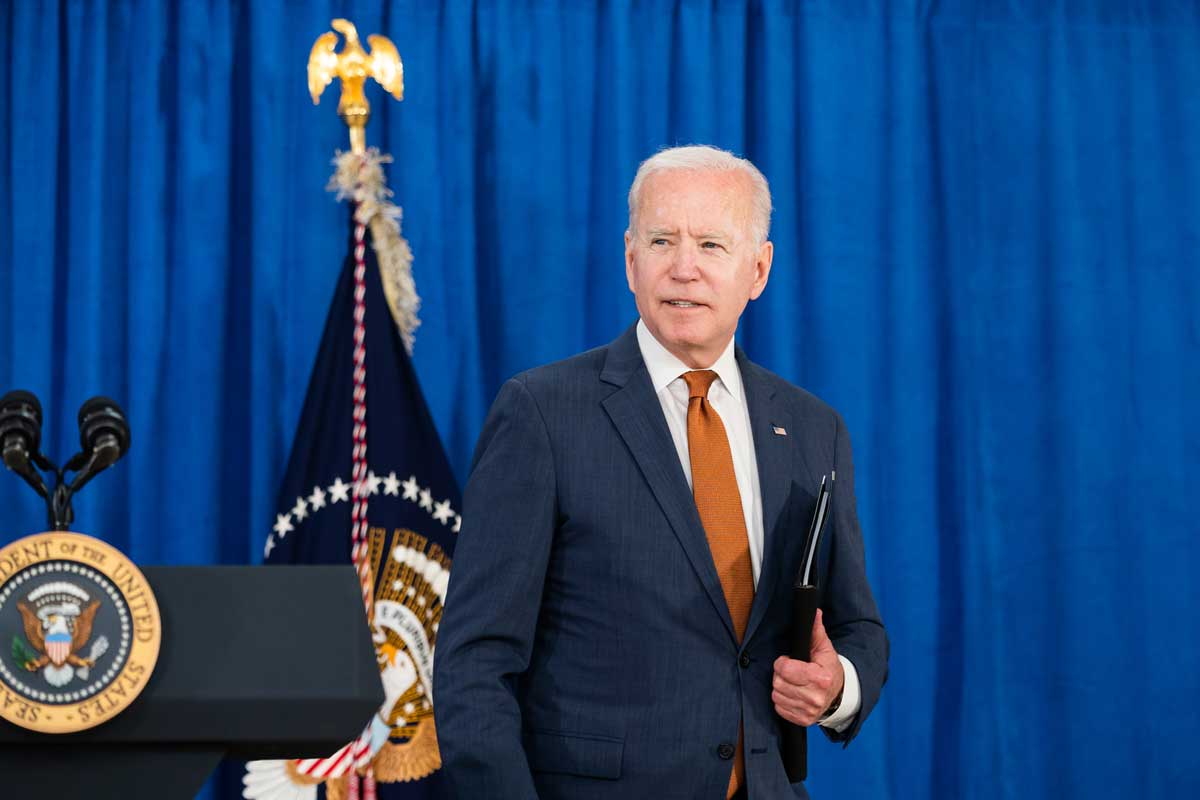 In the United States, a revision of the sanctions policy is in full swing. Joe Biden's administration strives to make sanctions instruments more effective in achieving his political goals and, at the same time, reducing political and economic costs. The coordination of restrictive measures with allies is also seen as an important task. Biden is cautiously but consistently abandoning the sanctions paradigm that emerged during Donald Trump's presidency.
The US sanctions policy under Trump was characterised by several elements. First, Washington applied them quite harshly. In all key areas (China, Iran, Russia, Venezuela, etc.), the United States used economic and financial restrictions without hesitation, and sometimes in unprecedented volumes. Of course, the Trump administration acted rationally and rigidity was not an end in itself. In a number of episodes, the American authorities acted prudently (for example, regarding sanctions on Russian sovereign debt in 2019). The Trump-led executives stifled excess Congressional enthusiasm for "draconian sanctions" against Russia and even some initiatives against China. However, the harshness of other measures sometimes shocked allies and opponents alike. These include the 6 April 2014 sanctions against a group of Russian businessmen and their assets, or bans on some Chinese telecommunications services in the United States, or sanctions blocking the International Criminal Court.
Second, Trump clearly ignored the views of US allies. The unilateral withdrawal from the nuclear deal with Iran in 2018 forced European businesses to leave Iran, resulting in losses. Even some of the nation's closest allies were annoyed. Another irritant was the tenacity with which Trump (with Congressional backing) threw a wrench in the wheels of the Nord Stream 2 pipeline project. Despite the complicated relations between Moscow and the European Union, the latter defended the right to independently determine what was in its interests and what was not.
Third, concerns about sanctions have emerged among American business as well. Fears have grown in financial circles that the excessive use of sanctions will provoke the unnecessary politicisation of the global financial system. In the short term, a radical decline in the global role of the dollar is hardly possible. But political risks are forcing many governments to seriously consider it. Both rivals (Moscow and Beijing) and allies (Brussels) have begun to implement corresponding plans. Trade sanctions against China have affected a number of US companies in the telecommunications and high-tech sectors.
Finally, on some issues, the Trump administration has been inconsistent or simply made mistakes. For example, Trump enthusiastically criticised China for human rights violations, supporting relevant legislative initiatives. But at the same time, it almost closed its eyes to the events in Belarus in 2020. Congress was also extremely unhappy with the delay in the reaction on the "Navalny case" in Russia. As for mistakes, the past administration missed the moment for humanitarian exemptions for sanctions regimes in connection with the COVID-19 epidemic. Even cosmetic indulgences could have won points for US "soft power". Instead, the US Treasury has published a list of pre-existing exceptions.
The preconditions for a revision of the sanctions policy arose even before Joe Biden came to power. First of all, a lot of analytical work was done by American think tanks—nongovernmental research centers. They provided a completely sober and unbiased analysis of bothха! achievements and mistakes. In addition, the US Government Accountability Office has done serious work; in 2019 it prepared two reports for Congress on the institutions of the American sanctions policy. However, Joe Biden's victory in the presidential election significantly accelerated the revision of the sanctions instruments. Both the ideological preferences of the Democrats (for example, the emphasis on human rights) and the political experience of Biden himself played a role.
The new guidelines for the US sanctions policy can be summarised as follows. First, the development of targeted sanctions and a more serious analysis of their economic costs for American business, as well as business from allied and partner countries. Second, closer coordination with allies. Here, Biden has already sent a number of encouraging signals by introducing temporary sanctions exemptions on Nord Stream 2. Although a number of Russian organisations and ships were included in the US sanctions lists, Nord Stream 2 itself and its leadership were not affected. Third, we are talking about closer attention to the subject of human rights. Biden has already reacted with sanctions both to the "Navalny case" and to the situation in Belarus. Human rights will be an irritant in relations with China. Fourth, the administration is working towards overturning Trump's most controversial decisions. The 2020 decrees on Chinese telecoms were cancelled, the decree on sanctions against the International Criminal Court was cancelled, the decree on Chinese military-industrial companies was modified; negotiations are also underway with Iran.
The US Treasury, one of the key US sanctions agencies, will also undergo personnel updates. Elisabeth Rosenberg, a prominent sanctions expert who previously worked at the Center for a New American Security, may take the post of Assistant Treasury Secretary. She will oversee the subject of sanctions. Thus, the principle of "revolving doors", which is familiar to Americans, is being implemented, when the civil service is replenished with personnel from the expert community and business, and then "returns" them back.
At the same time, the revision of the sanctions policy by the new administration cannot be called a revolution. The institutional arrangement will remain unchanged. It is a combination of the functions of various departments—the Treasury, the Department of Trade, the Department of Justice, the State Department, etc. The experience of their interagency coordination has accumulated over the years. The system worked flawlessly both under Trump and under his predecessors. Rather, it will be about changing the political directives.
For Russia, the revision is unlikely to bring radical changes. A withdrawal from the carpet bombing of Russian business, such as the incident on 6 April 2018 hint that good news can be considered a possibility. However, the legal mechanisms of sanctions against Russia will continue to operate. The emphasis on human rights will lead to an increase in sanctions against government structures. Against this background, regular political crises are possible in relations between the two countries.
From our partner RIAC
Sea Breeze 2021: U.S. is worryingly heading closer to conflict with Russia in the Black Sea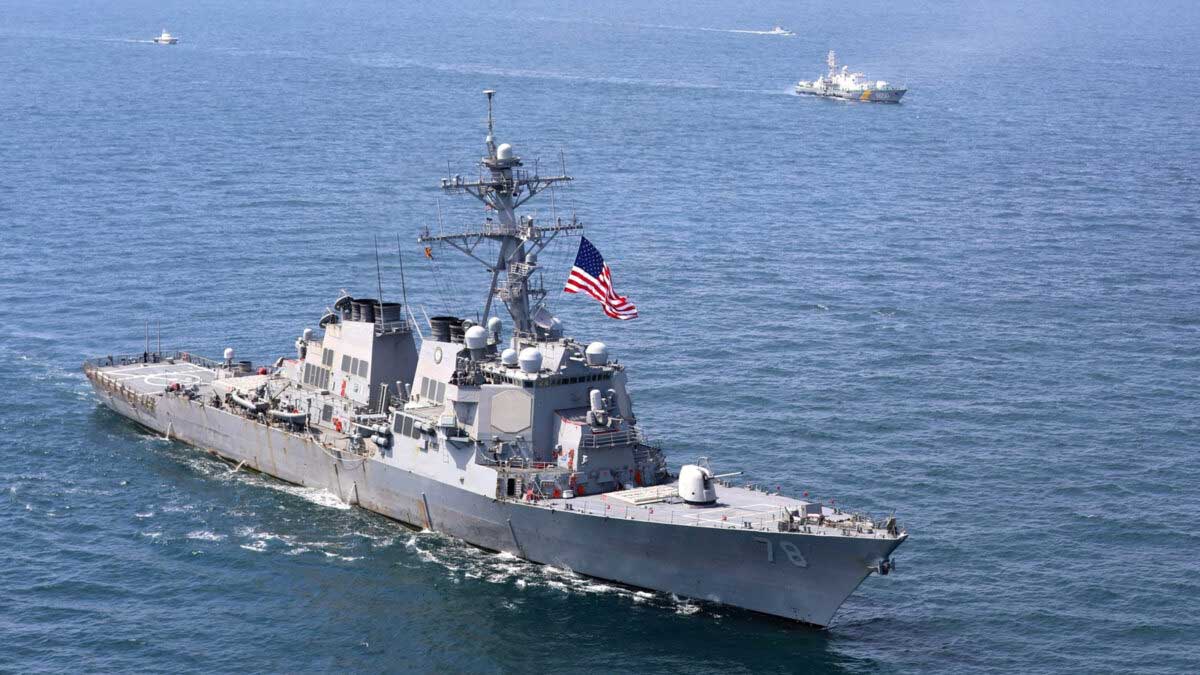 On July 10th, the 2021 iteration of the joint military exercise, Sea Breeze, concluded in the Black Sea. This exercise, which began on June 28th was co-hosted by the Ukrainian Navy and the United States Navy's Sixth Fleet. According to the U.S. Navy, the annual Exercise Sea Breeze consists of joint naval, land, and air trainings and operations centered around building increased shared capabilities in the Black Sea.
This year's Sea Breeze included participation from 32 countries, including NATO members and other countries that border the Black Sea, making it the largest Sea Breeze exercise since its inception in 1997. All other countries bordering the Black Sea were included in participating in the joint drills, except Russia.
Russia's exclusion from these exercises is not unsurprising, due to its current tensions with Ukraine and its historical relationship with NATO. However, it signals to Moscow and the rest of the world that the NATO views Russia as an opponent in a future conflict. At the opening ceremony of Sea Breeze 2021 in Odessa, it was made clear that the intention of the exercise was to prepare for future conflict in the region when the Defense Minister of Ukraine, reported that the drills "contain a powerful message – support of stability and peace in our region."
These exercises and provocations do anything but bring peace and stability to the region. In fact, they draw the United States and NATO dangerously close to the brink of conflict with Russia.
Even though Sea Breeze 2021 has only recently concluded, it has already had a marked impact on tensions between NATO countries and Moscow. U.S. Navy Commander Daniel Marzluff recently explained that the Sea Breeze drills in the Black Sea are essential deterrents to Russian assertions in region. However, these drills have consisted of increasingly provocative maneuvers that ultimately provoke conflict in the region.
These drills have done anything but act as a deterrent for conflict in the Black Sea. In response to the Sea Breeze drills, Russia conducted its own drills in the Black Sea, including the simulation of firing advanced missile systems against enemy aircraft. As the Black Sea is of utmost importance to Russia's trade and military stature, it follows that Russia would signal its displacement if it perceives its claims are being threatened.
Sea Breeze followed another rise in tensions in the Black Sea, when just a week prior to the beginning of the exercise, a clash occurred between Russia and Britain. In response to the British destroyer ship, the HMS Defender, patrolling inside Crimean territorial waters, Russia claimed it fired warning shots and ordered two bombers to drop bombs in the path of the ship. When asked about the HMS Defender, Russian President Vladimir Putin described the ship's actions as a "provocation" that was a "blatant violation" of the 1982 UN Convention on the Law of the Sea. Putin also went on to claim that Moscow believes U.S. reconnaissance aircraft were a part of the operation as well. Despite this, British Prime Minister Boris Johnson responded with a denial of any wrongdoing.
Russia's actions to provocations by the United States-led Sea Breeze and interaction with the HMS Defender in the Black Sea signal its resolve to retaliate if it feels as its sovereignty and its territorial claim on Crimea is being impeded on. Despite Russia signaling its commitment to defending its territorial claims in the Black Sea, the United States still willingly took actions during Sea Breeze that would bring the United States closer to a clash with Russia.
Provoking conflict in the Black Sea does not align with the national security interests of the United States. In fact, it only puts the United States in the position to be involved in a costly clash that only would harm its diplomatic relationships.
As Russia has signaled its commitment to its resolve and scope of its military response in a possible conflict, any potential conflict in the Black Sea would be costly for the United States. Over the past few years, Russia has increased the size and capabilities of its fleet in the Black Sea. Two of these improvements would especially pose a challenging threat to the U.S. and NATO – Russia's drastically improved anti-access/area-denial capabilities and its new Tsirkon hypersonic cruise missile. This would mean any conflict in the Black Sea would not be a quick and decisive victory for U.S. and NATO forces, and would instead likely become costly and extensive.
A conflict with Russia in the Black Sea would not only be costly for the U.S. and its allies in the region, but could irreparably damage its fragile, but strategically valuable relationship with Russia. If the United States continues to escalate tensions in the Black Sea, it risks closing the limited window for bilateral cooperation with Russia that was opened through increased willingness to collaborate on areas of common interests, as evidenced by the recent summit that took place in Geneva. After a period of the highest levels of tension between the U.S. and Russia since the Cold War, this progress made towards improving bilateral relations must not be taken for granted. Even if the U.S. and NATO's maneuvers in the Black Sea do not ultimately materialize into a full-scale conflict with Russia, they will most likely damage not just recent diplomatic momentum, but future opportunities for a relationship between the two powers.
In such a critical time for the relationship between the United States and Russia, it is counterproductive for the United States to take actions that it can predict will drive Russia even further away. Entering into a conflict with Russia in the Black Sea would not only engage the U.S. in a costly conflict but would damage its security and diplomatic interests.