Will new US President be capable of reforming a petrified America?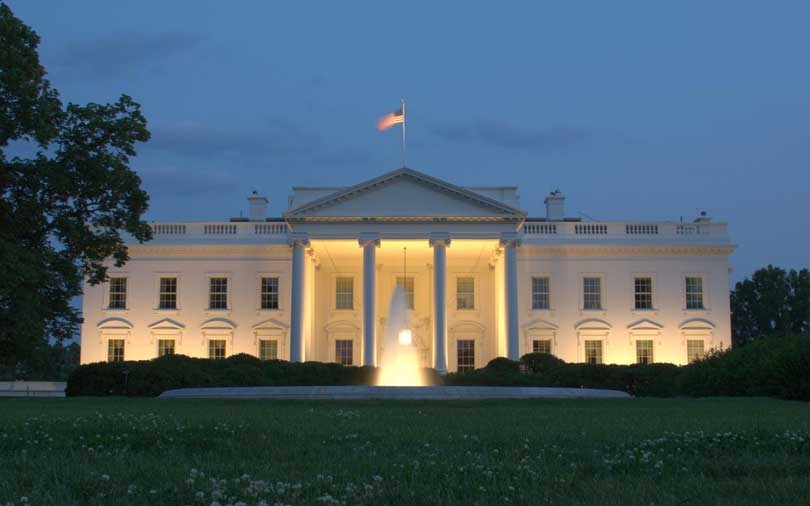 The 2016 presidential poll is taking place as Americans have begun to think about a possible political systemic a change and new world order to move away from unilateralism, unipolarity and exploitation towards real democracy and collective work for freedom and happiness – unheard of in any capitalist nation.
At the outset, neither Trump nor Hillary is capable fo making anew reformed and enlightened America and they would only continue with Bush-Obama policies of invasions and militarism. In that sense Americans are unlucky lot.
Most US leaders think Hillary can bring more resources to the nation than Trump by terror wars. That is not the strength but weakness.
Presidential debates are mere gimmicks?
Debates in US presidential poll campaign are just a formality and what the candidates say would not have any relevance for the presidency as the presidents are controlled by capitalist-imperialist lobbyists, war monger intelligence-Pentagon, and mainly regulated for pro-Israel policies by the Jewish members of Neocons.
Particularly the final presidential debate, meant to make the presidential candidates to come to terms with the rising demands on USA, did not discuss anything about some of the most pressing concerns Americans as well as the world face, like climate change, terror wars as permanent war feature, poverty and corruption and campaign finance.
World wars and the so-called cold war with Soviet Russia made USA what it is today, the super power that can bully any nation that does not obey its instructions, follows its footsteps. Perhaps for this reason USA does not want to stop criticizing and attacking Russia. As the effective boss of UN and UNSC, NATO, G-7, World Bank and IMF, etc, strangest and loudest campaigner of so-called democracy, USA has been able to retain its control over the world and press its global prowess into action to weaken any nation.
The final debate moderated by Fox News' Chris Wallace, faced questions on debt and entitlements, immigration, the economy, the Supreme Court, foreign hot spots and the candidates' genuinity and fitness to be president. These topics have already been widely covered in previous debates. According to an analysis of the first two presidential debates and the vice presidential debate, there has been a "significant emphasis on Russia, terrorism and taxes." So far, those topics have received a whopping 409 mentions combined, with 77 of those dedicated to Trump's own taxes.
1. How to end terror wars, essentially on Islam?
2. How to recast a normal foreign policy for promoting world peace and genuine democracy?
3. How to put an end to media Islamophobia trends?
4. How to solve the dangerous climate change?
5. How to attack poverty and save the poor and under privileged? Much more.
Climate change, poverty and campaign finance reform are just three issues the mainstream media has refused to raise questions about in the debates. Also, both the candidates and media are silent on issues like China, gun control, education, student debt, voting rights, drugs, abortion, and reproductive health, NSA/privacy/surveillance, Native Americans.
Global warming directly threatens economy and capitalism. According to a World Economic Forum survey of global experts in 2016 global warming tops the list of potential threats to the global economy. But this issue has been mentioned three times in the debates (by Hillary Clinton, in passing. According to Pew Research the people are concerned about climate change, with 73 percent of all registered US voters saying they care either "a great deal" or "some" about the issue,. Fifty-two percent of registered voters say the environment is "very important" to their voting decision in 2016.
Donald Trump is a climate denier and has said on his medium of choice that global warming was "created by and for the Chinese in order to make US manufacturing non-competitive. Trump has pledged to undo the Obama's climate initiatives, including the Paris climate agreement and the Clean Power Plan, which would require power plants to clean up their emissions. Trump has also vowed to expand fossil-fuel exploration." Clinton has a detailed plan for combating climate change on her website, with the promise of "taking on the threat of climate change and making America the world's clean energy superpower." While she has gained a number of endorsements from leading climate groups, her acceptance of natural gas as a so-called bridge fuel disturbs some, including 350.org, which says it's "just a fast lane to more climate destruction."
Treacherous politics of poverty
It is not just the third world but even the developed nations have poverty, both known and covert. Despite over 45 million Americans currently living in poverty, not a single question has been asked about that either, and the issue has barely been mentioned. In fact, Democrats had no questions on poverty in any of their primary debates. That is because Democrats have taken, along with terror wars, the burden of poverty as well prompted by Republicans as well as their own. Child poverty rates in the United States, at 21.6 percent, are nearly double the OECD average of 12.4 percent. Before running for president, Jewish leader Bernie Sanders, who still claims to be a socialist, called poverty one of the "great moral and economic issues" that Americans we face. He wrote that after the Census revealed that the number of Americans living in poverty had increased to over 46 million, the highest number ever (it has since dropped to 43 million). "Poverty in America today leads not only to anxiety, unhappiness, discomfort and a lack of material goods. It leads to death," Sanders said. But the candidates have faced not one question on a deep problem that affects so many. Sanders writes, poverty is rarely covered by the mainstream media and "gets even less attention in Congress." While running for president, Sanders criticized Clinton for her support of welfare reform that Bill Clinton enacted in 1996.
The latest hacked Clinton emails show that in the 2016 primary Clinton's aides were wary of ideas that could alienate centrist and conservative voters who are skeptical of welfare. Despite the fact that nearly 40 percent of Americans between the ages of 25 and 60 will someday themselves experience the official poverty line.
People would love to see the presidential candidates discuss their plans for combating poverty. Trump talks about poverty, about creating more jobs, which he aims to achieve by cutting taxes and government regulations and renegotiating trade deals to bring more jobs back to America. He's also called for a new tax plan to help defray child care costs for working parents. Clinton has detailed plans to fight poverty on her website, including: expanding the tax credit for children; doubling Early Head Start spending; providing universal preschool for 4-year-olds; subsidizing child care; increasing the minimum wage to $12 an hour; and investing tens of billions of dollars in poor communities, including for housing and job training. To pay for her proposals, she would increase taxes on the wealthy, but she won't do it. .
Campaign Finance and fundraising
Since the common folk and the poor certainly don't make large campaign contributions, they don't have powerful lobbyists in Congress and Senate representing their interests. Everything is planned and executed in USA for the rich and those who "generously" give money to the candidates during the immoral fund raising. Eighty-four percent of Americans think money has too much influence in their political campaigns. But moderators have asked not one question about it, and there's only been one mention so far in the debates.
USA promotes lobbyists to make money from foreign nations and companies.' This is the root cause of rampant corruption and nepotism in America.
Clinton and Trump have raised a jaw-dropping $911 million and $423 million respectively, including money from super PACs. In state and local races across the country, donors have poured more than $1 billion so far this year.
Trump said he supports campaign finance reform that would keep registered foreign lobbyists from raising money in US elections. He also announced a number of proposals for reforming the revolving doors between government and the interests that they lobby. The one campaign finance mention in the debates Hillary Clinton said, perhaps without any serious intent that she wants to "see the Supreme Court reverse Citizens United and get dark, unaccountable money out of our politics." The story by Lee Fang and Andrew Perez "Hacked emails prove coordination between Clinton Campaign and Super PACs" shows consistent, repeated efforts by the Clinton campaign to collaborate with Super PACs on strategy, research, attacks on political adversaries and fundraising." That's against the rules of the 2010 Citizens United Supreme Court decision. The nonpartisan Campaign Legal Center announced earlier this month that it had filed two sets of complaints with the Federal Election Commission, charging that both the Trump and Clinton campaigns have improperly coordinated with super PACs. USA clearly cannot overcome the phenomenon of rampant corruption in all domains.
Terror wars launched by the foolishly arrogant USA in energy rich Muslim nations have further narrowed down the space for genuine cooperation, peace efforts and promotion of freedoms in US policies.
The continued support for Israeli fanaticism and colonialist crimes in Palestine has dented the prestige of USA more than anything else. In fact it is the US policy for Israel and the latter's ideas about a new world order where Israel's threats to Arab world, its crimes and genocides in Palestine are respected that has complicated and weakened US efforts for secured world.
Israel controls and attacks not just the Gaza Strip but even areas in West bank. The UN human rights rapporteur has accused Israel of denying Palestine's right to development thus causing rampant poverty, "epic" unemployment and economic stagnation, while illegal settlement activity is leaving hundreds of Palestinians homeless this year alone. Over 1,100 people have been left homeless so far this year in Area C of the West Bank, as Israel demolished some 780 Palestinian homes. Area C is fully controlled by Israel and comprises of some 60 percent of the total territory in the West Bank. It is the area where the Jewish settlements – illegal under international law – are located.
So far this year, Israel has destroyed 780 homes there, compared to 453 demolitions that were conducted in 2015. Last year's demolitions left some 580 Palestinians homeless, while this year 1,129 people were left without a roof over their heads.
In addition, the publication noted that further 125 Palestinian homes were also demolished in East Jerusalem since the start of the year. Last year's figures stood at 78 home demolitions. As a result, 164 Palestinians were left homeless this year in East Jerusalem. In 2015, that figure stood at 108 people.
Overall, more half a million Israelis live in over 230 illegal settlements in the Occupied Palestinian territories in the West Bank and East Jerusalem. The Palestinian Authority considers West Bank to be a part of a future independent Palestinians state, with East Jerusalem as its capital. Illegal occupation remains one of the main stumbling blocks on the way to achieve a two-state solution with Israel.
A day earlier, as part of the Israeli government's 'carrot and stick' policy, the country's security cabinet reportedly approved a series of Palestinian building plans in Area C. The Deepening of the occupation, the constriction of basic human rights and the utter absence of a political horizon leading to self-determination for the Palestinians have reinforced an atmosphere of despair and hopelessness "Poverty is rising. Unemployment is rising to epic levels. Food insecurity is becoming more acute. The Palestinian economy is becoming more stifled and less viable under the occupation," Michael Lynk, the UN Special Rapporteur on the situation of human rights in the Palestinian territories occupied since 1967, said delivering his report to the UN General Assembly in New York.
US/NATO unilateralism vs. Multilateralism
The 2016 presidential election has left a strong impression of the USA as a fractured, gloomy nation. According to the latest American Values Survey, nearly two-thirds of Americans say neither major party represents them, while 74 percent are pessimistic about the country's direction – up from 57 percent just four years ago. Nearly three-fourths say the country is either stagnating or falling behind, according to a Time magazine poll. Even among young adults under 30, more than half are fearful for the future. This mood of pessimism requires that the winners of the election listen to the views of people who think differently from them.
An argument advancing globally that the American-led Western order of governance and economics is on the wane. When the Philippines' tough-guy President Rodrigo Duterte announced in Beijing last week that "America has lost" and that he was "separating" from the USA to align with a rising China, it could only send a clear message to the world about the current weak status of superpower. Yet, US leaders cannot leave out Israel – the major cause of its decline.
Within Western so-called democracies – from Britain to the US itself – people are disillusioned with the their systems that promotes only capitalism and colonialism, care only for the rich and corporate interests, resulting in reactionary populist movements are pushing back against the rotten rules and systems that have stayed for decades. In Turkey, President Recep Tayyip Erdogan is feeling betrayal by USA. In "autocratic" countries such as Saudi Arabia and Egypt, leaders feeling badgered by the USA over human rights are turning to China and Russia, too.
As America has become a less-dominant presence in the world, the countries that have risen to play a larger role are broadly "democratic" and adhering to free-market norms – from Turkey to Japan to India, South Africa, and Australia. Moreover, China and Russia have been seeking to expand their influence for years as America has been forced to withdraw somewhat from its leading role. But the "authoritarian market state" has not drawn many converts.
The world order launched following the end of a disastrous World War Two, making USA the richest nation on earth and the current picture, can be seen as the birth pangs of a new world order ¬– less Western-centric and still retaining the old order's foundation of democracy and liberal economics. Organized movements like the tea party or Black Lives Matter don't fade away if they lose an election. They often morph into affirmative and local action.
Americans are in a period of struggle between democratic governance and a more authoritarian vision of rule both nationally and internationally. People feel that their culture and identity are under threat; they sense that governing systems are no longer working, and they want some strong response to that.
Post WW-II world has been fully controlled and regulated by the USA. Now the Western-built system of international order is no longer serving the world's needs. The USA and Europe are less willing to intervene when other parts of the world are unable to respond effectively to conflicts and other global challenges. That has meant a decline in Western influence. Indeed, 500 years of the West ordering the world is at an end, and that sounds terrible. And, broadly speaking, the emerging multipolar global order is largely based on the principles that the West espoused. And, a decline of dependence on the part of independent nations!
Americans have seen these alternative means of civic engagement show up on the margins of politics. New communities have formed, often on the internet, around local food, alternative energy, home-schooling, or work sharing. Americans don't simply stew in political resentment. They create new paths, outside official democracy, to find people of similar interests and values. The Digital Age has accelerated this trend to redefine what is public. It can also mean understanding how Americans are turning their disappointment with politics into new forms of civic activity. If they are not finding the social goods they seek through elections, they must be looking for them elsewhere.
These alternative civic bonds do not merely fill the gaps of government services. They can create whole new communities, cutting across the traditional political divisions. Yes, Americans "must always believe that they can write their own destiny." These are based on hope, not gloom. The 2016 election winners does indeed have work to do in listening to the currents of American society that are moving ahead on their own. A good leader tries to run ahead of the people in the direction they are going. This shift is happening as the global systems established by the West face unusual headwinds.
Observation
In the name of democracy and regime change, USA has promoted only authoritarians. And it's not just countries that are more or less new to the club of Western principles. For instance, more than a quarter of French citizens are prepared to accept a more authoritarian state, according to a recent survey. In the USA, critics see a war mongering and arrogant Clinton, the rise of Donald Trump – who has spoken openly of reining in press freedoms, intimidated judges, and taken a generally bellicose tone – as a turn toward a strongman-like figure.
After 70 years of a world order that has been built by the West on the architecture of Western values, it is certainly striking… how much liberalism is on the retreat – everywhere.
America and the West must withdraw from being world policemen and a new breed of global strongmen are trying to take over leadership, Russia and China topping the list. Many countries now rising to prominence claim they do share America's core values. American ally seemingly eschew the long-dominant Western order of democratic principles and free-market economics to embrace a more authoritarian and state-driven vision of economic and political rule.
Now the new president could, if he wants and has the will, can play a lead role in reforming a new world order of multilateralism and genuine justice.
Americans can no longer leave the electoral process to the two parties or the media conglomerates with who they're in cahoots. The stakes are too high. But Americans do not have more than just two candidate choices and have to abide by the conventions. The American political mood is dark and pessimistic just now. This will force those elected in November to listen even more to those they oppose. What they find may surprise them.
Frustrated populations are increasingly tempted by strong alternatives to the status quo, the diplomat says. Internationally, a breakdown of the long-reigning Western order is prompting the Russians and Chinese to promote multilateralism- a new version of international relations on their side. But China and Russia have made little headway. Already at the time of the international financial crisis, the Chinese were putting out that their system was better than the American democratic system. The financial crisis saw the emergence of the multipolar G20 where once the all-Western G7 had reigned. But it did not lead to a world signing on to China's model of govern
Trump-Pompeo's 12 Idiotic-Insulting Demands Upon Iran
On Monday, May 21st, U.S. Secretary of State Mike Pompeo laid out a dozen demands upon Iran's Government — demands which insult the sovereignty of Iran and dictate terms to its Government, as if the U.S. Government weren't the one that routinely invades and perpetrates coups overthrowing other governments, so that the peoples of the world say that the U.S. Government (not Iran) is overwhelmingly "the world's biggest threat to peace."
We demand from Iran:
First, Iran must declare to the IAEA a full account of the prior military dimensions of its nuclear program, and permanently and verifiably abandon such work in perpetuity.
[Israel and the U.S. get to keep our nukes but Iran must not keep theirs, and must instead do what these two rabidly hostile bully-Governments, Israel & U.S., say.]
Second, Iran must stop enrichment and never pursue plutonium reprocessing. This includes closing its heavy water reactor.
[Maybe Iran will do that when Israel and U.S. stop threatening Iran, and when Israel stops having nukes while Iran doesn't.]
Third, Iran must also provide the IAEA with unqualified access to all sites throughout the entire country.
[The latest IAEA report on Iran actually says, "Since 16 January 2016 (JCPOA Implementation Day), the Agency has verified and monitored Iran's implementation of its nuclear-related commitments." Iran fulfills its obligations under the treaty, but now the U.S. does not (and insists that Europe must not).
[Fourth,] Iran must end its proliferation of ballistic missiles and halt further launching or development of nuclear-capable missile systems. [Iran will do that when Israel and U.S. do.]
[Fifth,] Iran must release all U.S. citizens, as well as citizens of our partners and allies, each of them detained on spurious charges. [The U.S. dictates that the legal cases against those charged be terminated, and this demand assures that those cases will be fully prosecuted; so, Pompeo is hardly helping anyone by this arrogance.]
[Sixth,] Iran must end support to Middle East terrorist groups, including Lebanese Hizballah, Hamas, and the Palestinian Islamic Jihad. [All Islamic terrorism except against Israel comes from the Sunni-run nations that are allies of the U.S. against Shia-run Iran and that finance Al Qaeda and other such terrorist groups, all of which are Sunni and rabidly anti-Shia — and Iran is the leading Shia nation.]
[Seventh,] Iran must respect the sovereignty of the Iraqi Government and permit the disarming, demobilization, and reintegration of Shia militias. [ America overthrew Iraq's Government in 2003 and now accuses Iran of violating "the sovereignty of the Iraqi Government." Is Pompeo rehearsing for a role as Satan in some stupid play?]
[Eighth,] Iran must also end its military support for the Houthi militia and work towards a peaceful political settlement in Yemen. [The U.S., and two of its Sharia-law Sunni royal allies, Saudi Arabia and UAE, are bombing the hell out of and starving Yemen, and demand that Houthis and other Shia in Yemen stop their resisting that.]
[Ninth,] Iran must withdraw all forces under Iranian command throughout the entirety of Syria. [Iran might consider doing that after the U.S. and its fundamentalist-Sunni allies stop their invasion-occupation of sovereign Syrian territory.]
[Tenth,] Iran, too, must end support for the Taliban and other terrorists in Afghanistan and the region, and cease harboring senior al-Qaida leaders. [Pompeo lies: the Taliban are fundamentalist Sunnis who were trained and armed by Saudi Arabia and the United States and therefore are enemies of Iran; he's like the wife-beater who demands that someone who isn't wife-beating must cease wife-beating.]
[Eleventh,] Iran, too, must end the IRG Qods Force's support for terrorists and militant partners around the world. [The Quds Force were created during the 1980s Iran-Iraq war in order to protect Iranians against Saddam Hussein's invasions when Saddam was supported by the U.S. Government in order to re-conquer Iran in 1980. Iran will not take orders from the nation, America, that overthrew Iran's democratically elected Government in 1953, and that then backed Saddam's attempt to reconquer Iran in the 1980s. The U.S. Government lies constantly about Iran.]
[Twelfth,] And too, Iran must end its threatening behavior against its neighbors – many of whom are U.S. allies. This certainly includes its threats to destroy Israel, and its firing of missiles into Saudi Arabia and the United Arab Emirates. It also includes threats to international shipping and destructive – and destructive cyberattacks. [These are just more lies and distortions.]
That list is pretty long, but if you take a look at it, these are 12 very basic requirements. The length of the list is simply a scope of the malign behavior of Iran. We didn't create the list, they did.
Pompeo again lies: The U.S. regime's malign behavior is clear; and Iran didn't create this list — the pompous and idiotic liar, Trump's appointee Mike Pompeo, did.
"Is it Live or is it Memorex?" The Real World of Lies
For those of you who are not Americans from Generation X, the tag line advertising and marketing jingle "Is it live or is it Memorex?" became popular in the early 1980s by the American company Memorex (founded in 1961).  This marketing slogan was used to describe the very real audio quality of their cassette tapes (These are archaic audio recording devices used before CDs and after 8-track tapes. They were used in 1970s & 1980s boom boxes. An internet search of these ancient artifacts may be needed). In essence, the listener was to believe that the recorded sound was exactly the same as the original sound of someone speaking.  Later, this marketing jingle became an iconic expression in American popular culture and daily casual conversation to indicate that one is not sure if something is real or fake (not real).  While the topic of lies may seem inappropriate for this form, it is not.  There are many political, economic and political economic examples of how lies have impacted populations, regimes and economies.
What is a lie? It is important to note each person and each culture have their own definition of what is considered a lie; what is considered a white lie; if lying is acceptable, in what circumstances it is acceptable, and how far the truth may be bent before it is considered a regular lie. In American English, the expression is to bend the truth, which means there is some basis of truth but it may be slightly or drastically distorted. It is not the same as a white lie. It is also important to note that cultural norms change over time especially within each new generation, so what was once considered unacceptable 40 years ago may be acceptable now.
Then there is a gray area: Is it a lie to not tell the entire truth, to remain silent instead of truthfully answering a question, to answer a question in a vague way for which the intended meaning could be construed in many ways (e.g. what is called political mumbo-gumbo or word salad; it's a lot of words that sound good but mean nothing), or how far the truth can acceptably be bent (especially in regards to interpreting information and statistics, truth in advertisements and truth in the news)?  In some situations, remaining silent when asked for the truth is considered an admission of guilt or that there is information the person does not want to tell because of its repercussions or incriminating implications. In regards to interpretation of information and statistics, here is an anecdote that is applicable further into this missive:
A CFO is interviewing prospective candidates for an open position of chief accountant.  The CFO poses the same question to the top four candidates, "What does 2 plus 2 equal?" Their responses:
Candidate 1) 2 + 2 = 4. The CFO replies, "No, you're wrong. You don't get the job"
Candidate 2) Most times 2 + 2 = 4 but it sometimes it might equal 3 or 5. The CFO replies, "No, you're wrong. You don't get the job"
Candidate 3) Why does it have to equal anything? The CFO replies, "No, you're wrong. You don't get the job"
Candidate 4) What would you like it to equal? The CFO replies, "Very good! You're hired!"
Are white lies considered a gray area? No, not really; they are a unique category in and of themselves. The difference between a regular lie and a white lie is motivation or intent.  The motives for regular lies are for extrinsic gains or reasons; selfishness.  A white lie is typically unselfish, and done for altruistic reasons. White lies are used so that:
1) others' feelings don't get needlessly hurt,
2) others are not caused undue stress and anxiety, and
3) one may prevent themselves from having to endure a needless unpleasant situation (for example, when a wife asks her husband if she looks fat, he knows to say no because otherwise he will have a very unpleasant evening.  In the same sense, the wife is expecting him to tell her a white lie because she just wants to hear him say no).
In most cultures, the one person that people tell white lies to the most and is acceptable to do so is mom.  When mom asks her adult child, "Is everything ok with you?", whether it truly is or isn't, one must always tell mom "I'm fine" so that she doesn't worry.
The advent of the technology age has certainly impacted the ability to effectively tell and/or maintain a lie. GPS, satellite imagining, drones, hidden cameras/microphones, blog postings, mobile phone pings, online documents, Snoops.com, fact-checkers, hackers and the public's demand for transparency have definitely pushed the topic of lies and lying into the spotlight.  Sgt. Manning, Julian Assange and Edward Snowden have all experienced the repercussions for exposing lies. But what about those who told the lies?  Are there repercussions for telling lies?  In the grand scheme of current life, the answer is no, unless the person is an average citizen. In the US, everyone is supposed to be considered equal, but the truth is, there are many who are "more equal" than others, such as businesses, Trump (and his questionable win as POTUS) and Ethan Couch who, in June 2013, used the successful criminal defense of Affluenza to get only probation for driving while intoxicated (drugs & alcohol), speeding and driving without a license. He said that because he was rich, he claims that he wasn't taught right from wrong, so his actions were not his fault. It may be prudent for Trump to use this same defense for his behaviors and lies.
Unfortunately, through the idea of behaviorism, the lessons learned from the results of lying are not what are expected. In the US, there are whistleblower laws to protect those who tell the truth and expose corruption, yet in 2013, Edward Snowden move to Russia after exposing NSA information; Julian Assange has had to stay in the Embassy of Ecuador in London, England since June 2012 for posting US government documents on his WikiLeaks site; and Private Manning was incarcerated for seven years (2010-2017) because he gave US government documents to WikiLeaks. Of course, in many cases, some secrets must be kept, but this is on a case-by-case assessment).  Again, with the idea of behaviorism, if exposing the truth gets one punished, then it may deter others from telling the truth. The whistleblower laws in the US are like handing the keys to the fox who is watching the hen house. The whistleblower's identity is easy to determine with today's technology, and then the whistleblower's life will be quite unpleasant afterwards, especially if the person would like to be employed. Many companies do not want to hire a whistleblower for fear of a repeat past performance.
As stated above, those who exposed lies have received punishment but those who did the lying received a small bit of public humiliation. The liars' punishments rarely fit the severity of the crime of lying.  Volkswagen was shamed for lying about their emissions statistics from 2008 to 2015.  Did this company really suffer for its questionable integrity? No. It may have received some monetary fines and a bit of humiliation from the scandal, but their bottom line is still quite acceptable. Facebook's initial IPO in May 2012 was substantially high, which later, media tells the public that the IPO prices were unsubstantiated due to the withholding of FB's not-so-dazzling third quarter earnings. Those who found out shortly after the IPO dumped their purchases quite quickly, thus decreasing the stocks' value in hours or days. The 2002 ENRON and Arthur-Andersen scandal and the 2008 global economic crisis seeds have caused a lot of financial carnage from their lies in the name of making profit. Historically, lies about the severity of industrial-related disasters have also caused lasting effects and carnage on human lives; for example, the 1986 Chernobyl nuclear meltdown disaster, the 1984 Union Carbide disaster (Bhopal, India), and the many drug trial tests by pharmaceutical companies in Africa and India that actually gave diseases to the people and then tried to cure them with new pharmaceuticals. The idea of corporate responsibility may only be a fantasy.
Integrity:  The act of doing what is right when no one is looking or watching. The ethical dilemmas and possible accusations of lies or lying begin when what is right, just, best, legal and moral are not one in the same. There are differing opinions about the definitions of each. When one makes a decision based on only one adjective, it may be perceived as a lie or lying, but is it?
In America, after such scandals like ENRON and Arthur-Andersen, the US government made new laws to prevent such things from happening again. Is it really possible to regulate morality, ethics and integrity with government laws?  The answer is no. The 2002 Sarbanes-Oxley Act (aka SOX, pronounced like socks) was created and enacted to stop such things from happening again. In the constant wake of financial scandals and the public outcry for the US government to regulate the immoral behaviors of businesses (including the accounting profession), on July 30, 2002, President George W. Bush signed SOX into law, which also created a new watchdog organization, the Public Company Accounting Oversight Board (PCAOB), for monitoring the financial reporting methods of publicly traded companies. Obviously, laws are not effective at regulating morals, ethics and integrity because the 2008 global economic crisis occurred six years after the advent of SOX.
Apparently in today's world, it is acceptable to tell lies if doing so makes profit (monetary or otherwise) or if it gains someone the competitive advantage (such as exchange rate manipulation, government secrets, market first-movers market, untruths in advertisements and news, and the POTUS).
Are there effects of lies that are told by business and/or government?  Due to the idea of behaviorism, many people may subscribe to, "The first time you fool me or lie to me, shame on you. But the second time you fool me or lie to me, shame on me because I shouldn't have given you a second chance to trust you after you burned me the first time". Unfortunately, serial lies make people suspicious of others, especially of those who are in positions of public trust like CEOs and politicians, such as Trump and his alternative truth. A certain level of trust must be established for good relations; personal, professional, business and government. Each time lies are exposed, the impacts either 1) make people quite suspicious or paranoid thus they believe everyone lies most of the time, or 2) they accept lies as commonplace and then forget about them as if they never happened. Option #2 is a dangerous slippery slope to losing morality, ethics and integrity.  Perhaps a healthy balance of trust-distrust is an optimal solution, but not necessarily a Utopian one. Perhaps the truth of the matter is that lies and lying are the norm, and condemning them are just an illusion and to satisfy the public.
What a tangled web we weave when at first we practice to deceive – Sir Walter Scott (1771-1832)
Trump and his alternative truth is somewhat a different topic because of the complexities of his motivation for lying (see 1-5 below). Most every day, new Trump lies are exposed. Some Americans feel that he has mental health problems.  However, he seems quite cognizant of his choices and volitions.  It is possible that he is the result of behaviorism.  Here's why:
1) When people get what they want by lying (especially without getting caught), their choice to lie is reinforced by getting what they wanted (the reward), which encourages them to lie again. No punishment for lying gives people confidence that their lies are believable, and they often start making "more believable" lies to receive bigger "rewards". However, these new & improved lies are quite unbelievable.
2) When this successful cycle continues over a long period of time, it often becomes a way of life and who they are as a person.
3) They may continue to lie even though they will not gain anything from it (no reward).
4) In some cases, people continue to lie so that they can convince themselves (and others) that their lies are the truth. Is it live or is it Memorex?
5) For many, people will lie when caught in a lie because in the past, lying prevented them from getting into trouble or lying got them out of trouble; again the idea of behaviorism.
Unfortunately, many people cannot remember what lies they have told, so it is quite easy to bring to light the lies. In essence, their own myriad of lies tells on them. What a tangled web we weave when at first we practice to deceive!  Trump should take note of these words of wisdom.
President Trump's tariffs and duties and the transformation of the world economy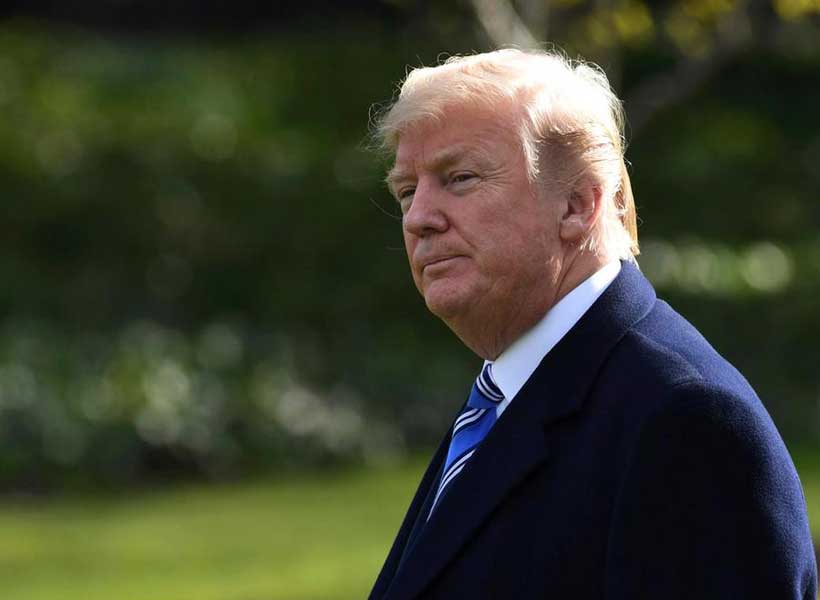 The 45thPresident of the United States, Donald J. Trump, keeps on repeating he wants to make America "great again".
Hence, first and foremost, he wants to reindustrialize his country which, in fact, is currently the world champion in  the loss of productive, manufacturing or industrial companies.
The birth of a country that now consumes without producing much, namely the USA, materialized initially under Reagan's Presidency, but continued rapidly with the successive Presidents.
For example, at the end of the 1960s, the US industrial labour force was at least 35% of the total number of people employed, while currently this labour force is only 20%.
Since 2001 over 70,500 companies with more than 500 employees have been closed down definitively.
The Gospel of Matthew (4:1-11) perfectly clarifies the situation of the post-productive post-economy – if we can use this expression.
Jesus Christ, who was hungry after having fasted forty days and forty nights in the desert, was tempted by the devil who told him: "If you are the Son of God, command these stones to become loaves of bread".
Jesus answered to the devil: "Man shall not live by bread only, but by every word that comes from the mouth of God".
Hence Jesus – as a great economist – explains to the devil that we must not change the Creation and replace God, but  instead follow Smith's liberal and socialist labour theory of value.
Without the processing and transformation of materials – according to their laws – there is no value and therefore not even price.
Only manual or intellectual work, in fact, does transform materials, but never creates and hence does not even destroy them.
Hence we should produce only those goods and services that the market really asks for, without useless miracles, which are already incorporated in the Being as it is.
But let us revert to the economy of the powerful and stable North American de-industrialization process.
However, some sectors of US companies are still active, such as semiconductors and electronics, while clothing, for example, has fallen by 60% despite the US population has almost doubled since 1950.
When this happens, high value-added work increases, while all productive activities having a low incidence of unit value have definitively been delocalized outside the  USA (and the EU – although in this case, the debate has a political, military and strategic nature).
It is worth recalling that immediately before the first subprime crisis of 2016, the US industrial production had fallen by 15% – and this was certainly not by mere coincidence.
Later it started to grow again by approximately 4% – with many sectoral differences -in the years in which the United States managed to move their financial crisis elsewhere.
But let us revert to the factories that the US President deems necessary to make America great again, and to the specific policy of import and export duties imposed by President Trump in record time.
In fact, on March 1, 2018, the President announced it would imposed a 25% customs duty on steel imports from China and a 10% additional one on aluminium imports from China.
This, however, increases the production costs of the aforementioned US sectors that still handle and stand up to global competition, which obviously recoup the money lost from end customers, by increasing prices.
If – like the USA, but perhaps not for much longer – a country still lives on electronic manufacturing and components, the increase in the factory unit prices leads to an increase in the final price and, hence, restricts domestic or foreign markets.
Any price increase, albeit small, leads to a decrease in the buyers of those goods. Pareto taught this to us ad nauseam.
But clearly it was not enough.
Later, on April 3, President Trump announced he would  impose further 25% duties on additional 50 billion Chinese imports of electronics and aerospace products, as well as  machine tools.
This means that – paradoxically, but not too much –  President Trump wants to slow down precisely the  productive sectors that China deems strategic for the future, as shown in its Plan for 2025.
In 2017 China produced a total of 23.12 trillion US dollars, calculated on the basis of power purchasing parity (p.p.p.).
Currently the EU only ranks second, with 19.9 trillion US dollars, again calculated as p.p.p. In 2016 it was the world's top  producer.
The United States only ranks third, with a yearly product of only 19.3 trillion dollars.
Financial stones cannot be turned into loaves of bread.
In spite of everything, China has a yearly per capita income of 16,600 US dollars, while the US yearly per capita GDP is equal to 59,500 US dollars.
Scarce domestic consumption, all focused on exports, is the Chinese model that has developed since Deng Xiaoping's "Four Modernizations", which survives only in an area in which all macroeconomic variables are not left to some "market" invisible hands, but to a central authority.
However, this is exactly the reason why China is the largest world exporter.
Hence it rules end markets.
In 2017, it shipped abroad 2.2 trillion US $ worth of goods and services.
Currently 18% of Chinese products are exported to the United States.
This much contributes to the US trade deficit, which currently amounts to 375 billion US dollars.
China is also the second largest importer in the world, to the tune of 1.7 trillion dollars in 2017.
The mechanisms of interaction between China and the United States, however, are even more complex than we could guess from these scarce data and statistics.
It is not by mere coincidence that China is still the largest holder of US public debt.
In January 2018, China held 1.2 trillion in US government debt securities, i.e. 19% of the US public debt held by foreign investors.
A very powerful monetary, political, strategic and even military leverage.
Obviously China buys US securities to back the value of the dollar, to which the yuan is pegged.
However, it devalues its currency (and hence the US dollar) when Chinese prices need to be kept competitive.
Therefore, while the United States wants to increase the yuan value, with a view to favouring its exports, China threatens to sell its US public debt securities immediately.
The dollar increased by 25% between 2016 and 2016, but since 2005China has devalued the yuan.
A very clear example of aggressive monetary pegging.
Moreover, the issue of China's unfair commercial behaviour is now long-standing and it was also raised by many candidates to the US presidential elections.
In fact the success of Paulson, the former US Treasury Secretary, was to reduce the American trade deficit with China and to later ask for opening to foreign investment in key sectors of the Chinese economy.
For example in the banking sector, thus putting an end – in some cases – to the Chinese practice of export subsidies and administered and capped prices.
Just deal with realism and intelligence and Chinese Confucianism can find solutions to everything.
The other side of the Chinese miracle, however, is the very high debt of companies and households, which is obviously  still connected to the balance between the yuan and the US dollar.
In this case, however, the programmed slowdown of the Chinese GDP growth and the limits on strong currency exports, as well as the control of wages and profits are enough.
But let us revert to President Trump's tariffs and duties.
In fact the US President has imposed these new tariffs and duties on Chinese imports to force China to remove the  foreign investors' obligation to transfer technology and patents to their Chinese partners.
Nevertheless China trades many productsit could also manufacture on its own just because it wants to fully open Western intellectual property rights for its companies.
A few hours later, however,  China responded to President Trump with a 25% increase in duties on 50 billion dollars of US exports to China.
On April 6, President Trump further reacted by stating he would call for the imposition of other duties on additional  100 billion dollars of imports from China.
It is worth noting, however, that this accounts for only  a third of total US imports from China, which is considering the possibility of responding harshly to President Trump by steadily increasing tariffs and duties for all US products entering Chinese markets.
Besides the issue of relations with China, however, the other side of the US tariff and duty issue is the NAFTA  renegotiation, officially requested by President Trump on August 16, 2017.
It should be recalled that the North American Free Trade Agreement is the largest commercial agreement currently operating in the world, signed by Canada, USA and Mexico.
Firstly, President Trump wants Mexico to cut – almost entirely – VAT on imports from the USA and put an end to the programme of maquiladoras, i.e. the factories owned by foreign investors in Mexico, in which the components temporarily imported into that country under a duty-free scheme are assembled or processed.
The maquiladoras programme started in 1965 to reduce the huge unemployment in the North Mexican regions, but currently there are at least 2,900 such factories between Mexico and the USA producing 55% of total Mexican export goods.
They mainly manufacture cars and consumer electronics, which are exactly the sectors that – as already seen – President Trump  wants to revitalize.
Obviously the current US Presidency wants to dismantle the maquiladoras on its Mexican border, where 90% of such companies are located.
Thanks to these special factories, Mexico competes directly with US workers, considering that the local Central American workforce is much cheaper.
Thanks to this mechanism of cross-border production outsourcing – between 1994 and 2010 alone – 682,900 US jobs moved to Mexico, with 80% of US jobs lost in the manufacturing sector.
Moreover, again due to NAFTA, as many as 1.3 million jobs in Mexican agriculture were lost.
In fact, following the removal of duties between the USA and Mexico, the latter was flooded with US produce below cost and subsidized by the State.
All this happened while the Central American administration cut agricultural subsidies – which will soon happen also in the crazy EU – and focused the little State aid left for agriculture to the big haciendas, thus destroying and ruining small farmers.
Liberal and free-trade masochism.
NAFTA, however, also has many advantages for the United States.
Without the tripartite inter-American agreement, North American food prices would be significantly higher, while also oil and gas from Mexico and Canada would be much more expensive for US consumers.
As Carl Schmitt taught us, the American Monroe Doctrine (epitomized by the slogan "America to the Americans") was developed above all against Europe. Nevertheless, the agreements like NAFTA allow to share – at least partially – the benefits of increased trade between the USA, Canada and Mexico in a less asymmetric way than usual.
The US primacy theorized by Monroe in 1823 and later rearticulated by Roosevelt in his State of the Union address in 1904, with the Roosevelt Corollary whereby  "chronic wrongdoing may in America, as elsewhere, ultimately require intervention by some civilized nation and force the United States, although reluctantly, in flagrant cases of such wrongdoing, to the exercise of an international police  power", holds true also at economic level.
But are we currently sure that the most civilized nation is still the Northern one?
Just to better understand what we are talking about, it should be noted that the NAFTA agreement is made up of 2,000 pages, with eight sections and 22 chapters.
As such, it is currently worth 0.5% of the US GDP.
Since the official implementation of this agreement in the three countries which have adopted it, North American exports have created as many as 5 million jobs, with the creation of 800,000 additional jobs in the USA alone.
Nevertheless approximately 750,000 other jobs have also been lost in the United States alone, mainly due to the transfer of US activities to Mexican maquiladoras.
Hence a slight surplus.
Moreover, NAFTA has anyway ensured the status of "most favoured nation" to Canada and Mexico and has removed all tariffs and duties for the goods produced in one of the three Member States. It has finally established certain and clear procedures for settling trade disputes between the companies of every country belonging to it.
But above all NAFTA enables the United States to better compete with EU and Chinese products, by reducing the prices of the NAFTA goods wherever they are produced.
Also in this case, however, President Trump has threatened to walk out of the inter-American trade treaty and impose a 35% duty on imported Mexican products.
The aim is obviously to bring back investment in the maquiladoras to the United States.
Is this useful, also with regard to an evident trade war with the EU, Japan and China, as usual?
Is there currently sufficient real liquidity in the United States to back the supply increase which is thus created, with the return of all these productions back home?
Or is the idea prevailing of having everything be bought on credit, with all the consequences we can easily imagine?
Or is it possibly a matter of sending the NAFTA productive surplus back to European, Chinese and Asian markets?
Moreover, with specific reference to another multilateral trade agreement, the Trans-Pacific Partnership (TPP), President Trump announced he would like to establish a series of new bilateral trade relations that the US President likes more than the multilateral ones.
It is worth recalling that the TPP applies to the USA and to other 11 countries around the Pacific Ocean, namely Australia, Brunei, Canada, Chile, Malaysia, Japan, Mexico, New Zealand, Peru, Singapore and finally Vietnam.
All these countries together account for 40% of the total global GDP, which is currently equal to 107.45 trillion US dollars annually. They are also worth over 26% of world trade per year and as many as 793 million global consumers.
Obviously the list does not include China and India, considering that the TPP architecture has been designed to surround, close or at least limit the growth of the two great Asian countries.
President Trump also wants to renegotiate the TPP, which  by2025 is expected to increase trade among all Members States to the tune of 305 billion us dollars per year.
Hence if President Trump walks out of the TPP, many Member States will look to China for replacing the USA – and, indeed, many of them are already doing so.
Therefore the US President's idea is to make the United States grow – through this wave of various forms of protectionism – by at least 6% a year, with an expected 3% net tax increase.
Too much. It would inevitably lead to high inflation and the classic boom-bust cycle.
If the economy grows by 2-3% a year, the cycle can expand almost indefinitely.
Conversely, if there is too much money looking for too few goods to buy, inflation will always come and the booming phase will stop all of a sudden.
Hence the bust materializes, with the quick reduction of wages and credits, as well as with an increase in prices and interest rates.
Therefore President Trump's very dangerous idea is that –  in such a monetary and economic context -the United States can keep on borrowing all the liquidity needed because, as he said recently, "we never default, because we can print our currency".
This is true. But if too many green bucks are printed, interest rates will rise immediately and this new version of Reagan-style supply-side economics will be stopped.
Finally a very serious recession would materialize, which currently would not be so easy to export to "friendly" countries.
Recently the dollar area has much shrunk.
It is no longer true –  as the former US Treasury Secretary John Connally once told to his European colleagues – that "the dollar is our currency, but it is your problem".
So far, however, President Trump has decided 29 commercial or financial deregulation operations and over 100 internal guidelines and directives to the Administration, as well as other 50 new global market rules discussed by the Congress.
On February 3, 2017, the US President also decided to reform and almost repeal the rationale of the Dodd-Frank Wall Street Reform Act, with rules and regulations further reducing checks and audits on banks, which are no longer obliged to send to the Treasury Ministry data and information about the loans granted.
Moreover the banks with clients' deposits lower than 10 billion US dollars must not even abide by the Volcker Rule, which forbids banks to use clients deposits to make profit.
Therefore, since 2015, banks cannot hold hedge funds and private equity funds.
Nowadays, however, with the reform of the Dodd-Frank Act, many credit institutions can avoid these difficulties and restrictions and play roulette with clients' deposits.
For the new US lawmaker, Volcker's and Greenspan's policy was a way to avoid the implosion of the US financial system, after the fatal end of the Glass-Steagall Act which had been lasting since 1933.
It is worth recalling that the Glass-Steagall Act had come into force when the Roosevelt's Presidency decided to imitate the Fascist legislation of the new separation between deposit banks and merchant or investment banks.
Banks did not want the Glass-Steagall Act because they wanted to be "internationally competitive".
They also wanted to create money at will, regardless of the relationship between investment and collection.
What happened is before us to be seen.
President Trump wants to abolish even the Departments of Education and Environmental Protection, with an increase in military spending that is supposed to lead to a total public deficit of 577 billion US dollars.
Hence, in this new context, can the US Presidency avoid the Chinese commercial pressure and also ensure that the jobs repatriated to the USA from NAFTA, from negotiations with Japan, from the TPP and the rest of the multipolar trade system are such as to back the dollar without creating excessive inflation?
Moreover, all international trade experts agree that it is not the simple and traditional tariff barriers – but rather the non-tariff ones, which are very fashionable today – to cause real problems.
In short, we need to consider trade policy together with  strategy: if US protectionism increases, the growth of peripheral economies will decrease.
Thust here will be increasing possibilities of crisis in developing countries, while China's desire to replace the USA in multilateral economic mechanisms that directly affect it may increase enormously.
Also the desire of global US competitors, such as the EU, to replace US exports at unchanged rates – at least for a short lapse of time – may increase.
There is no need for dumping – non-tariff transactions and the quality standard of made-in-Europe products are enough.
Therefore, nowadays, nothing is certain.
Certainly not US protectionism, of which we have noted  the dangers for North America and also for its geo-economic partners. Not even universal free trade, which does not consider the political evaluations and the economic, monetary and military planning of the various world commercial areas, is feasible and practicable.
Indeed, as in military policy, a great agreement – as the initial GATT was – is required in the current world market, with a view to establishing – for at least ten years – the areas and spheres of economic and productive influence and their possible future changes.
There is no free trade without planning.