Will new US President be capable of reforming a petrified America?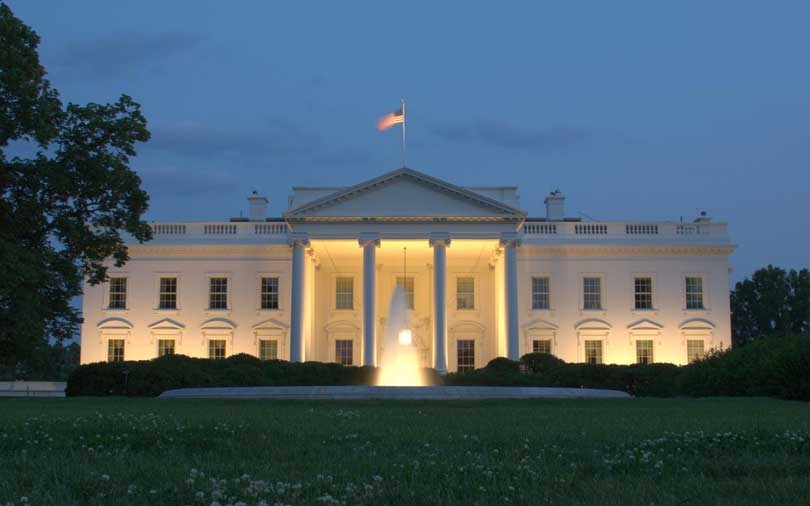 The 2016 presidential poll is taking place as Americans have begun to think about a possible political systemic a change and new world order to move away from unilateralism, unipolarity and exploitation towards real democracy and collective work for freedom and happiness – unheard of in any capitalist nation.
At the outset, neither Trump nor Hillary is capable fo making anew reformed and enlightened America and they would only continue with Bush-Obama policies of invasions and militarism. In that sense Americans are unlucky lot.
Most US leaders think Hillary can bring more resources to the nation than Trump by terror wars. That is not the strength but weakness.
Presidential debates are mere gimmicks?
Debates in US presidential poll campaign are just a formality and what the candidates say would not have any relevance for the presidency as the presidents are controlled by capitalist-imperialist lobbyists, war monger intelligence-Pentagon, and mainly regulated for pro-Israel policies by the Jewish members of Neocons.
Particularly the final presidential debate, meant to make the presidential candidates to come to terms with the rising demands on USA, did not discuss anything about some of the most pressing concerns Americans as well as the world face, like climate change, terror wars as permanent war feature, poverty and corruption and campaign finance.
World wars and the so-called cold war with Soviet Russia made USA what it is today, the super power that can bully any nation that does not obey its instructions, follows its footsteps. Perhaps for this reason USA does not want to stop criticizing and attacking Russia. As the effective boss of UN and UNSC, NATO, G-7, World Bank and IMF, etc, strangest and loudest campaigner of so-called democracy, USA has been able to retain its control over the world and press its global prowess into action to weaken any nation.
The final debate moderated by Fox News' Chris Wallace, faced questions on debt and entitlements, immigration, the economy, the Supreme Court, foreign hot spots and the candidates' genuinity and fitness to be president. These topics have already been widely covered in previous debates. According to an analysis of the first two presidential debates and the vice presidential debate, there has been a "significant emphasis on Russia, terrorism and taxes." So far, those topics have received a whopping 409 mentions combined, with 77 of those dedicated to Trump's own taxes.
1. How to end terror wars, essentially on Islam?
2. How to recast a normal foreign policy for promoting world peace and genuine democracy?
3. How to put an end to media Islamophobia trends?
4. How to solve the dangerous climate change?
5. How to attack poverty and save the poor and under privileged? Much more.
Climate change, poverty and campaign finance reform are just three issues the mainstream media has refused to raise questions about in the debates. Also, both the candidates and media are silent on issues like China, gun control, education, student debt, voting rights, drugs, abortion, and reproductive health, NSA/privacy/surveillance, Native Americans.
Global warming directly threatens economy and capitalism. According to a World Economic Forum survey of global experts in 2016 global warming tops the list of potential threats to the global economy. But this issue has been mentioned three times in the debates (by Hillary Clinton, in passing. According to Pew Research the people are concerned about climate change, with 73 percent of all registered US voters saying they care either "a great deal" or "some" about the issue,. Fifty-two percent of registered voters say the environment is "very important" to their voting decision in 2016.
Donald Trump is a climate denier and has said on his medium of choice that global warming was "created by and for the Chinese in order to make US manufacturing non-competitive. Trump has pledged to undo the Obama's climate initiatives, including the Paris climate agreement and the Clean Power Plan, which would require power plants to clean up their emissions. Trump has also vowed to expand fossil-fuel exploration." Clinton has a detailed plan for combating climate change on her website, with the promise of "taking on the threat of climate change and making America the world's clean energy superpower." While she has gained a number of endorsements from leading climate groups, her acceptance of natural gas as a so-called bridge fuel disturbs some, including 350.org, which says it's "just a fast lane to more climate destruction."
Treacherous politics of poverty
It is not just the third world but even the developed nations have poverty, both known and covert. Despite over 45 million Americans currently living in poverty, not a single question has been asked about that either, and the issue has barely been mentioned. In fact, Democrats had no questions on poverty in any of their primary debates. That is because Democrats have taken, along with terror wars, the burden of poverty as well prompted by Republicans as well as their own. Child poverty rates in the United States, at 21.6 percent, are nearly double the OECD average of 12.4 percent. Before running for president, Jewish leader Bernie Sanders, who still claims to be a socialist, called poverty one of the "great moral and economic issues" that Americans we face. He wrote that after the Census revealed that the number of Americans living in poverty had increased to over 46 million, the highest number ever (it has since dropped to 43 million). "Poverty in America today leads not only to anxiety, unhappiness, discomfort and a lack of material goods. It leads to death," Sanders said. But the candidates have faced not one question on a deep problem that affects so many. Sanders writes, poverty is rarely covered by the mainstream media and "gets even less attention in Congress." While running for president, Sanders criticized Clinton for her support of welfare reform that Bill Clinton enacted in 1996.
The latest hacked Clinton emails show that in the 2016 primary Clinton's aides were wary of ideas that could alienate centrist and conservative voters who are skeptical of welfare. Despite the fact that nearly 40 percent of Americans between the ages of 25 and 60 will someday themselves experience the official poverty line.
People would love to see the presidential candidates discuss their plans for combating poverty. Trump talks about poverty, about creating more jobs, which he aims to achieve by cutting taxes and government regulations and renegotiating trade deals to bring more jobs back to America. He's also called for a new tax plan to help defray child care costs for working parents. Clinton has detailed plans to fight poverty on her website, including: expanding the tax credit for children; doubling Early Head Start spending; providing universal preschool for 4-year-olds; subsidizing child care; increasing the minimum wage to $12 an hour; and investing tens of billions of dollars in poor communities, including for housing and job training. To pay for her proposals, she would increase taxes on the wealthy, but she won't do it. .
Campaign Finance and fundraising
Since the common folk and the poor certainly don't make large campaign contributions, they don't have powerful lobbyists in Congress and Senate representing their interests. Everything is planned and executed in USA for the rich and those who "generously" give money to the candidates during the immoral fund raising. Eighty-four percent of Americans think money has too much influence in their political campaigns. But moderators have asked not one question about it, and there's only been one mention so far in the debates.
USA promotes lobbyists to make money from foreign nations and companies.' This is the root cause of rampant corruption and nepotism in America.
Clinton and Trump have raised a jaw-dropping $911 million and $423 million respectively, including money from super PACs. In state and local races across the country, donors have poured more than $1 billion so far this year.
Trump said he supports campaign finance reform that would keep registered foreign lobbyists from raising money in US elections. He also announced a number of proposals for reforming the revolving doors between government and the interests that they lobby. The one campaign finance mention in the debates Hillary Clinton said, perhaps without any serious intent that she wants to "see the Supreme Court reverse Citizens United and get dark, unaccountable money out of our politics." The story by Lee Fang and Andrew Perez "Hacked emails prove coordination between Clinton Campaign and Super PACs" shows consistent, repeated efforts by the Clinton campaign to collaborate with Super PACs on strategy, research, attacks on political adversaries and fundraising." That's against the rules of the 2010 Citizens United Supreme Court decision. The nonpartisan Campaign Legal Center announced earlier this month that it had filed two sets of complaints with the Federal Election Commission, charging that both the Trump and Clinton campaigns have improperly coordinated with super PACs. USA clearly cannot overcome the phenomenon of rampant corruption in all domains.
Terror wars launched by the foolishly arrogant USA in energy rich Muslim nations have further narrowed down the space for genuine cooperation, peace efforts and promotion of freedoms in US policies.
The continued support for Israeli fanaticism and colonialist crimes in Palestine has dented the prestige of USA more than anything else. In fact it is the US policy for Israel and the latter's ideas about a new world order where Israel's threats to Arab world, its crimes and genocides in Palestine are respected that has complicated and weakened US efforts for secured world.
Israel controls and attacks not just the Gaza Strip but even areas in West bank. The UN human rights rapporteur has accused Israel of denying Palestine's right to development thus causing rampant poverty, "epic" unemployment and economic stagnation, while illegal settlement activity is leaving hundreds of Palestinians homeless this year alone. Over 1,100 people have been left homeless so far this year in Area C of the West Bank, as Israel demolished some 780 Palestinian homes. Area C is fully controlled by Israel and comprises of some 60 percent of the total territory in the West Bank. It is the area where the Jewish settlements – illegal under international law – are located.
So far this year, Israel has destroyed 780 homes there, compared to 453 demolitions that were conducted in 2015. Last year's demolitions left some 580 Palestinians homeless, while this year 1,129 people were left without a roof over their heads.
In addition, the publication noted that further 125 Palestinian homes were also demolished in East Jerusalem since the start of the year. Last year's figures stood at 78 home demolitions. As a result, 164 Palestinians were left homeless this year in East Jerusalem. In 2015, that figure stood at 108 people.
Overall, more half a million Israelis live in over 230 illegal settlements in the Occupied Palestinian territories in the West Bank and East Jerusalem. The Palestinian Authority considers West Bank to be a part of a future independent Palestinians state, with East Jerusalem as its capital. Illegal occupation remains one of the main stumbling blocks on the way to achieve a two-state solution with Israel.
A day earlier, as part of the Israeli government's 'carrot and stick' policy, the country's security cabinet reportedly approved a series of Palestinian building plans in Area C. The Deepening of the occupation, the constriction of basic human rights and the utter absence of a political horizon leading to self-determination for the Palestinians have reinforced an atmosphere of despair and hopelessness "Poverty is rising. Unemployment is rising to epic levels. Food insecurity is becoming more acute. The Palestinian economy is becoming more stifled and less viable under the occupation," Michael Lynk, the UN Special Rapporteur on the situation of human rights in the Palestinian territories occupied since 1967, said delivering his report to the UN General Assembly in New York.
US/NATO unilateralism vs. Multilateralism
The 2016 presidential election has left a strong impression of the USA as a fractured, gloomy nation. According to the latest American Values Survey, nearly two-thirds of Americans say neither major party represents them, while 74 percent are pessimistic about the country's direction – up from 57 percent just four years ago. Nearly three-fourths say the country is either stagnating or falling behind, according to a Time magazine poll. Even among young adults under 30, more than half are fearful for the future. This mood of pessimism requires that the winners of the election listen to the views of people who think differently from them.
An argument advancing globally that the American-led Western order of governance and economics is on the wane. When the Philippines' tough-guy President Rodrigo Duterte announced in Beijing last week that "America has lost" and that he was "separating" from the USA to align with a rising China, it could only send a clear message to the world about the current weak status of superpower. Yet, US leaders cannot leave out Israel – the major cause of its decline.
Within Western so-called democracies – from Britain to the US itself – people are disillusioned with the their systems that promotes only capitalism and colonialism, care only for the rich and corporate interests, resulting in reactionary populist movements are pushing back against the rotten rules and systems that have stayed for decades. In Turkey, President Recep Tayyip Erdogan is feeling betrayal by USA. In "autocratic" countries such as Saudi Arabia and Egypt, leaders feeling badgered by the USA over human rights are turning to China and Russia, too.
As America has become a less-dominant presence in the world, the countries that have risen to play a larger role are broadly "democratic" and adhering to free-market norms – from Turkey to Japan to India, South Africa, and Australia. Moreover, China and Russia have been seeking to expand their influence for years as America has been forced to withdraw somewhat from its leading role. But the "authoritarian market state" has not drawn many converts.
The world order launched following the end of a disastrous World War Two, making USA the richest nation on earth and the current picture, can be seen as the birth pangs of a new world order ¬– less Western-centric and still retaining the old order's foundation of democracy and liberal economics. Organized movements like the tea party or Black Lives Matter don't fade away if they lose an election. They often morph into affirmative and local action.
Americans are in a period of struggle between democratic governance and a more authoritarian vision of rule both nationally and internationally. People feel that their culture and identity are under threat; they sense that governing systems are no longer working, and they want some strong response to that.
Post WW-II world has been fully controlled and regulated by the USA. Now the Western-built system of international order is no longer serving the world's needs. The USA and Europe are less willing to intervene when other parts of the world are unable to respond effectively to conflicts and other global challenges. That has meant a decline in Western influence. Indeed, 500 years of the West ordering the world is at an end, and that sounds terrible. And, broadly speaking, the emerging multipolar global order is largely based on the principles that the West espoused. And, a decline of dependence on the part of independent nations!
Americans have seen these alternative means of civic engagement show up on the margins of politics. New communities have formed, often on the internet, around local food, alternative energy, home-schooling, or work sharing. Americans don't simply stew in political resentment. They create new paths, outside official democracy, to find people of similar interests and values. The Digital Age has accelerated this trend to redefine what is public. It can also mean understanding how Americans are turning their disappointment with politics into new forms of civic activity. If they are not finding the social goods they seek through elections, they must be looking for them elsewhere.
These alternative civic bonds do not merely fill the gaps of government services. They can create whole new communities, cutting across the traditional political divisions. Yes, Americans "must always believe that they can write their own destiny." These are based on hope, not gloom. The 2016 election winners does indeed have work to do in listening to the currents of American society that are moving ahead on their own. A good leader tries to run ahead of the people in the direction they are going. This shift is happening as the global systems established by the West face unusual headwinds.
Observation
In the name of democracy and regime change, USA has promoted only authoritarians. And it's not just countries that are more or less new to the club of Western principles. For instance, more than a quarter of French citizens are prepared to accept a more authoritarian state, according to a recent survey. In the USA, critics see a war mongering and arrogant Clinton, the rise of Donald Trump – who has spoken openly of reining in press freedoms, intimidated judges, and taken a generally bellicose tone – as a turn toward a strongman-like figure.
After 70 years of a world order that has been built by the West on the architecture of Western values, it is certainly striking… how much liberalism is on the retreat – everywhere.
America and the West must withdraw from being world policemen and a new breed of global strongmen are trying to take over leadership, Russia and China topping the list. Many countries now rising to prominence claim they do share America's core values. American ally seemingly eschew the long-dominant Western order of democratic principles and free-market economics to embrace a more authoritarian and state-driven vision of economic and political rule.
Now the new president could, if he wants and has the will, can play a lead role in reforming a new world order of multilateralism and genuine justice.
Americans can no longer leave the electoral process to the two parties or the media conglomerates with who they're in cahoots. The stakes are too high. But Americans do not have more than just two candidate choices and have to abide by the conventions. The American political mood is dark and pessimistic just now. This will force those elected in November to listen even more to those they oppose. What they find may surprise them.
Frustrated populations are increasingly tempted by strong alternatives to the status quo, the diplomat says. Internationally, a breakdown of the long-reigning Western order is prompting the Russians and Chinese to promote multilateralism- a new version of international relations on their side. But China and Russia have made little headway. Already at the time of the international financial crisis, the Chinese were putting out that their system was better than the American democratic system. The financial crisis saw the emergence of the multipolar G20 where once the all-Western G7 had reigned. But it did not lead to a world signing on to China's model of govern
The future of Russia- Mexico Relations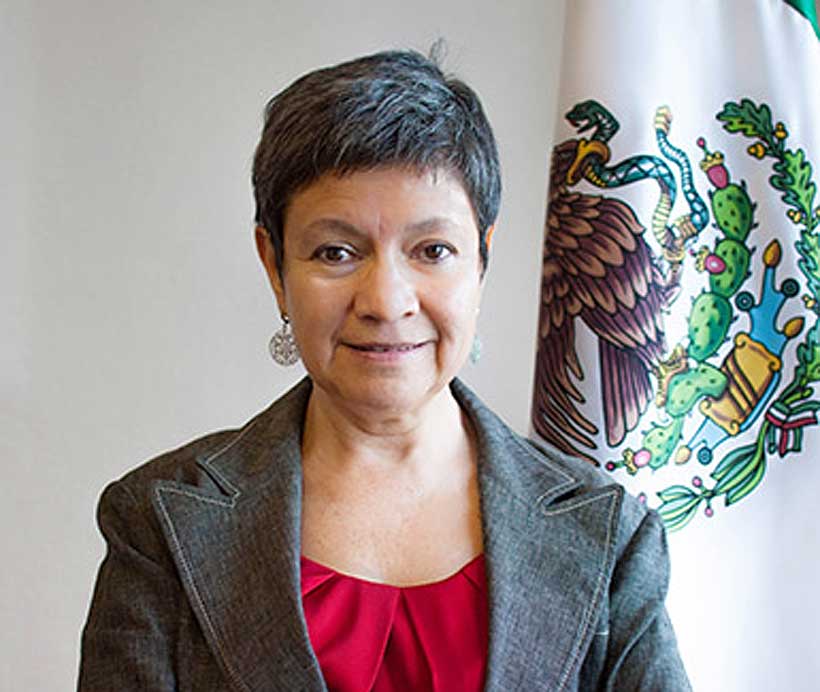 Mexico has impressive bilateral relations with the Russian Federation. During the last decade, Mexico has been exploring new opportunities with its partners in this part of Europe, in particular, with Russia. In this interview, Ambassador Extraordinary and Plenipotentiary of Mexico to the Russian Federation, H.E. Norma Pensado Moreno, talks about the key priorities, challenges and the economic changes that could possibly influence future bilateral directions of Mexico-Russia.
What are your Government's priorities in and expectations from the Russian Federation?
Mexico´s Government issued new objectives of foreign policy; one of them is building stronger relations with our partners beyond North America. In this endeavor, Eastern Europe plays a key role. Moreover, due to its dynamism during the last decade, Mexico has a special interest in exploring new cooperation opportunities with its partners in this part of Europe, in particular with Russia.
For Mexico and the Russian Federation, there is great potential in their bilateral relationship. In 2017 and 2018, considerable progress was made in its political dialogue and cooperation in various areas, but a real deepening still remains, mainly in the economic field, in order to match the size of its economies, being both among the 15 biggest in the world.
Both countries are of decisive importance in their respective regions. Within the group of Latin American countries, Mexico occupies an important place for Russia's foreign policy agenda. For Mexico, Russia is a country with high political, scientific, cultural, energy, tourist, investment and commercial potential.
The bilateral dialogue between the two countries has focused on the Mechanism of Political Consultations, official reciprocal visits, exchange and cooperation (educational, cultural, scientific and technical), energy, economy, trade and tourism. Mexico and Russia agree on positions in many International Forums and on principles such as the promotion of multilateralism. In this context, they have prioritized the issues of international security, the pacific use of cosmic space, the fight against drug trafficking and transnational crime.
The bilateral relationship is in a very good dynamic, due to the presidential meetings in BRICS and APEC summits, as well as the meetings of foreign ministers, in August and November of 2017. The celebration of the V Joint Commission of Cooperation in Culture, Education and Sports took place last February after many years, and the VI Economic Commission Mexico-Russia is expected to take place during 2019.
In short, our Government priorities and expectations are to continue and deepen the cooperation Mexico and the Russian Federation have both in our bilateral relationship in all areas and in the multilateral agenda, as well as to exploring new cooperation in areas such as energy and telecommunications, in which Russia has strengths.
Do you have the same business agenda in other ex-Soviet republics where you are accredited?
I am also accredited as Ambassador to Armenia and Belarus. Overall, Mexico's business agenda is similar in the three countries. We want to expand trade, promote investments and connect our business community to their counterparts in these countries through the organization of business missions and participation in commercial promotional events. It is also a common goal in the three countries to promote Mexico as a tourist destination.
However, we have also set specific goals based on the prospects identified in each country. Russia is a big country and it represents a wide scope of opportunities. In the case of our Armenian counterparts, we have talked about the many opportunities in the IT and renewable energies sectors. As for Belarus, we are aware of its potential in the production of tractors and agriculture machines as well as in its new industrial technologies. We need to do some work to translate this flow of information into real opportunities that can be explored by our business communities.
Could you please discuss the level of Russia's economic engagement in Mexico? Is your Government satisfied with Russia's investment interest as compared to, most probably, other foreign players in Mexico?
Both Russia and Mexico are conscious that there is significant room to grow in our bilateral economic relations given the size of our economies and the possibilities of complementarity. We want to increase economic exchanges and investments.
That said, I want to highlight that Russia has made significant steps regarding its economic engagement in Mexico. It is Mexico's most important investment partner among Eastern European countries, with a total investment of $20.9 million between 1999 and 2017. There are Russian investments in more than 80 Mexican companies, in fields such as transportation, hotels, and mining.
In June 2017, as a result of Mexico's public tender process in its oil industry, Lukoil was awarded an exploration and extraction contract in the Gulf of Mexico. In March 2018, the company announced that, in consortium with the Italian company Eni, it had been awarded another contract. This consolidates its presence in Mexico since it started to cooperate with Pemex in 2014.
Last year Minister of Trade and Industry visited Mexico heading a business delegation in sectors such as aerospace, automotive, equipment and energy. And this October, the Deputy Minister of Trade and Industry also went to Mexico with a delegation of companies in the construction sector. I can thus say that we see a positive trend in Russia's engagement in Mexico and we hope it will remain.
On the other hand, how does Mexico engage Russia? How do you view the possibility of effective trade exchanges between the two countries?
Mexican investment in Russia is also growing. In 2017 Gruma, one of the biggest producers of tortillas and other agro products opened a plant in the Moscow region with an investment of $50 million. Other companies with presence in the country are Kidzania –with an entertainment center in the Moscow region- and Nemak –with a manufacturing center for automotive components in Zavolzhie, near Ulyanovsk. Also, the Mexican air company Interjet has acquired several Russian-developed units, the Sukhoi SuperJet-100.
In addition, different Mexican governmental agencies have been encouraging Mexican producers from the agricultural sector to explore opportunities in the Russian market. As a result, representatives from more than twenty companies have visited Russia in the last four months to get acquainted with potential partners. We had a big delegation in Moscow last June, within the framework of the FIFA World Cup, and the second one in mid-September, which attended the World Food fair in Moscow.
Therefore, I can confidently say that there is keen interest from the Mexican side to strengthen its economic ties with Russia. Our goal is to translate all these steps into a substantial growth in trade exchanges.
How is Mexico's tourism business developing in Russia? Are the number of Russian tourists increasing compared to the previous years? What strategies have you adopted to further popularize your country's recreational destinations?
One of the main priorities of the Government of Mexico is tourism. Thanks to the efforts of our government in this area, in 2017 Mexico ranked sixth in the world in reception of foreign tourists, according to the World Tourism Organization, with almost 40 million visitors (39.3 million). Out of this amount, only 37,300 Russian visitors entered Mexico by airplane (an increase of 21.5% in comparison to 2016); it means less than 0.1% of all the tourists we received last year; even if it is increasing, it does not correspond to the importance of Russia in the world.
We strive for having again the numbers we had in 2013 when almost 108,000 Russians visited Mexico. The good news is that in the first 8 months of 2018, Mexico received more Russian visitors than in the whole 2017. If this trend continues we will receive more than 50,000 Russian tourists at the end of the year -something not seen since 2014-, it means almost 65% more than two years ago.
For the coming years, we are confident that the number of Russians who will visit Mexico will continue increasing thanks to the actions implemented by the Government of Mexico to popularize my country in Russia, among them:
1) the organization or participation in events aimed at the main Russian tour operators; 2) the participation in tourism exhibitions in Russia;
3) the publication of brochures or information in Russian language including the version in this language of the Website of our Tourism Office, which will be in force in the next weeks.
In this framework, a key role play the recent visit to Russia of more than 45,000 Mexican football fans to attend the World Cup who brought with them our "Fiesta", something that Russians liked very much and has motivated them to visit Mexico in the near future.
What are views about economic changes in Russia and the Eurasian region? And how would the changes possibly influence future directions in economic cooperation in Mexico?
We closely follow the economic developments in Russia, Armenia, and Belarus, including the regional integration efforts within the Eurasian Economic Union. We are aware of the challenges the countries are facing, but also of the opportunities that are being open. We want to focus on the opportunities. As I mentioned before, the interest in deepening economic relations is mutual and is growing. We will carry on with the work that has been done in the last years.
In the case of Russia, we have still to agree on a date for the next meeting of the Economic Intergovernmental Commission, which will be key to strengthen our cooperation framework. Experts from the two countries are engaged in processes that we hope will lead to the reopening of the Russian market for Mexican beef and seafood products. The trends are very positive, and we can remain optimistic in that regard.
Venezuelan refugee crisis and how it is altering the surrounding regions
Venezuela's migration crisis has been in the news lately and recent UN polls show that nearly 2.3 million have already migrated from their homeland over the past few years. However, other estimates show a figure closer to four million Venezuelan immigrants.
This crisis is rapidly sinking its claws in the neighbouring countries and if the amount of people migrating keeps increasing, it might become the worst man-made disasters since the First and Second World Wars after the Syrian refugee crisis. The Syrian crisis gave birth to more than six million refugees, and although the number here is still around half of that toll, the Venezuelan crisis doesn't seem to be slowing down anytime soon. The inflation over there is nearly a million percent – a number so absurd that the common people around the world are not able to even grasp the sheer magnitude of the situations developing every day in this country. The minimum monthly wage is a few American dollars, putting essentials like food – particularly rations like chicken – into the category of luxurious items. The economy has shrunk by half in five years. To explain the extent of this downfall, Girish Gupta – founder of Data Drum and former investigative, multimedia journalist in Venezuela/LatAm – tweeted: If you'd bought a million dollars in Venezuela's local currency when President Nicolás Maduro came to power in 2013, it'd now be worth $3.40. Diseases that were once overcome – like measles and diphtheria – are making a comeback. Infant mortality rates are going up while approximately 1.3 million refugees who have already escaped Venezuela were suffering from malnourishment (according to UN officials).
However, these are not the last of the Venezuelans' problems; the nations to whom the refugees sought to escape to are closing their doors on their faces – literally. Sunday saw Ecuador closing border crossings with Colombia to people who don't have passports. This was seen as a certain way to reduce the bulk of refugees from entering other countries as passports are fairly difficult to obtain amidst the economical and political chaos. Jonnayker Lien, a migrant standing outside the Peruvian border with his entire family said, "Imagine people like us who have sold everything, down to our beds, to come here, and they close the door on us. We don't know where to sleep, and we don't have money to go back." Crisis broke out in the town of Pacaraima, north Brazil, after local throngs started struggling against the refugees and pushed them back to the border. Already a penurious town, the locals resent sharing their remaining resources with these migrants. However, even a strong military force could not stop these migrants from coming into Brazil. Peru had twenty thousand migrants arriving in the past week.
An emergency regional summit has been called by officials from Ecuador where Venezuela and its neighbours could deal with the crisis. Yukiko Iriyama, a representative in Colombia for the U.N. refugee agency said, "The capacity of the region is overwhelmed. The magnitude of the situation really requires a regional comprehensive approach." The recently implemented passport checks by Peru and Ecuador aimed to reduce the flow of refugees into the countries. However, all it did was reduce the legal way of entering into these nations and increased the illegal border crossings.  To deal with this disaster and the refugee predicament, representatives from Colombia, Ecuador and Peru will meet in Bogota next week. Christian Kruger, the head of Colombia's migration authoritysaid in a statement, "The exodus of Venezuelan citizens is not a problem exclusive to Colombia, Peru, Ecuador or a single country. This is a regional problem and as such we must address it. Demanding passports from a nation that does not have them and whose government does not facilitate the issuance of this document is to encourage irregularity." Peru is also calling a meeting at an individual level of the permanent council of the Organization of American States to discuss the migration.
The toll of migrants entering Colombia is around a million in fifteen months but nations like Chile, Brazil, Ecuador, Peru are also receiving these refugees. Low skilled Venezuelans have flooded some Latin American job markets to find work and send money back home. United Nations Secretary-General Antonio Guterres told Colombian Foreign Minister Carlos Holmes Trujillo that he will set up a UN team that will respond to the crisis. UN spokesman Stephane Dujarric said that Guterres "told him that he would put together an internal coordination mechanism to make sure that the UN regional response is well coordinated." "This is something that is not uncommon in these types of crises," he added. Dany Bahar of the Brookings Institution suggested declaring this as a refugee crisis in order to seek help, saying, "It is up to the United Nations, together with the Organization of American States, to step up and recognize this problem as a refugee crisis so that the world can turn the proper attention to it and provide solutions." He also added that none of the nations in the regionhave taken the initiative to provide a sustainable solution to the problem.
Trump: The Symbol of America's Isolation in the World
The president of the United States, who came to power in 2016 with the slogan of "Reviving Washington's Power", has become the messenger of failure and defeat of his country in the West Asian region and in the international system. The U.S. numerous military and political defeats in countries such as Syria, Yemen, Iraq and Lebanon were so outstanding that there's no way Trump can brag about his achievements in the region.
On the other hand, many Democrats in the United States, and even the traditional Republicans, have been criticizing the President's costly and barren foreign policy in West Asia. In such a situation, Trump attempts to attribute this failure to the country's previous administrations and condemn them over what is happening in today's world, especially in the West Asian region, and he blames Obama for Washington's constant and extensive failures in this area.
Besides, Trump's other projections about the hard conditions of the U.S. in West Asia are noteworthy. In his recent remarks, Donald Trump said that if he wasn't at top of the U.S. political and executive equations, Iran would capture the Middle East (West Asia)! This is while Islamic Republic of Iran created stability in the West Asian region, and besides, has stood against the long-term, medium-term, and short-term and destructive goals of the United States and its allies in the region.
Trump's strategic weakness in the West Asia is an important issue which can't be easily overlooked. Of course this strategic weakness did exist during Obama's presidency, but the truth is that it reached its peak during Trump's presidency. And in the future, this weakness will bring severe blows to the United States.
The fact is that the strategic calculations of the United States in the West Asia region have all failed. And many of the pre-assumptions that Washington called them "strategic propositions", have never turned into reality for some reasons, including the vigilance of the Resistance movement in the region. This is the reason why America is so confused in confronting the equations of West Asia.
Under such circumstances, the only way before the President of the United States is to leave the region and confess to his defeat; an issue that many American analysts and strategists have noted. It shouldn't be forgotten that in spite of his campaign slogans for stopping the military intervention in the region, the current president of the United States has intensified conflicts and created constant security crises in West Asia.
The direct, perfect, and comprehensive support of Donald Trump for takfiri terrorists reflects this fact. Trump started his support for ISIL since the beginning of his presence at the White House in early 2017, and he stood for the terrorists until the fall of ISIL in Syria. Even now, Trump is attempting to revive terrorist and takfiri groups in Iraq and Syria.
Despite passing half of his presidency, Trump has claimed that the defeat in Yemen, Syria and Iraq was Obama's legacy. There is no doubt that Obama and his two secretaries of state, Hillary Clinton and John Kerry, played a major role in creating terrorist and takfiri groups (especially ISIL), and committed bloodshed in Syria and Iraq.
There is also little ambiguity in the strategic, operational and even tactical defeat of the Obama administration in the battlefields of Syria, Iraq, and Yemen. However, Trump can't deny his share in this defeat, and pretend as if he's the messenger of the victory of the United States in these scenes! The fact is that Trump completed the military and political defeats of the United States in the West Asia region. Today, the United States is defeated in the battlefield, and can well see that its pieces had failed in these wars.
On the other hand, the White House has lost the political arena of the region. The failure of the United States in the Lebanese and Iraqi elections, on the one hand, and the popular support for the resistance groups in Yemen and Syria, has left Trump and his companions disappointed in the region. In such a situation, attributing the recent and ongoing defeats of the United States to the Obama administration is completely expectable, and at the same time, unacceptable!
Finally, we can see that just like Obama, George W Bush, Clinton, Bush, Reagan and Carter, Trump is stuck in this strategic miscalculation in the West Asian region. Undoubtedly, in his last days in power, Trump will also understand that there's no way he can overcome this strategic weakness through Saudi and Emirati petrodollars.
However, it seems that the scope of Trump's defeat in West Asia would be wider than the previous presidents of the United States. Undoubtedly, in the near future, Trump, John Bolton, Mike Pompeo and Nikki Haley will become the symbols of failure in the US foreign policy, especially in the West Asia. In other words, the president of the United States and his companions at the White House will have to admit to defeat in the West Asian region at a great expense, and this is exactly what frightens the American authorities.
first published in our partner Tehran Times