Will new US President be capable of reforming a petrified America?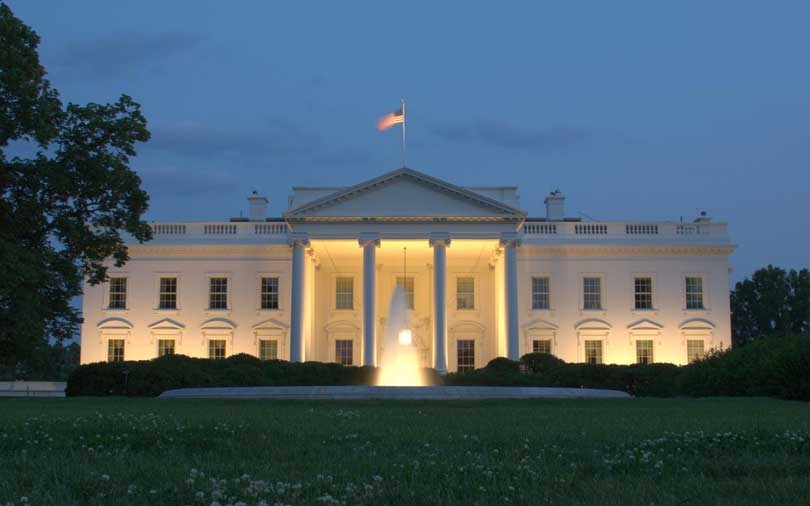 The 2016 presidential poll is taking place as Americans have begun to think about a possible political systemic a change and new world order to move away from unilateralism, unipolarity and exploitation towards real democracy and collective work for freedom and happiness – unheard of in any capitalist nation.
At the outset, neither Trump nor Hillary is capable fo making anew reformed and enlightened America and they would only continue with Bush-Obama policies of invasions and militarism. In that sense Americans are unlucky lot.
Most US leaders think Hillary can bring more resources to the nation than Trump by terror wars. That is not the strength but weakness.
Presidential debates are mere gimmicks?
Debates in US presidential poll campaign are just a formality and what the candidates say would not have any relevance for the presidency as the presidents are controlled by capitalist-imperialist lobbyists, war monger intelligence-Pentagon, and mainly regulated for pro-Israel policies by the Jewish members of Neocons.
Particularly the final presidential debate, meant to make the presidential candidates to come to terms with the rising demands on USA, did not discuss anything about some of the most pressing concerns Americans as well as the world face, like climate change, terror wars as permanent war feature, poverty and corruption and campaign finance.
World wars and the so-called cold war with Soviet Russia made USA what it is today, the super power that can bully any nation that does not obey its instructions, follows its footsteps. Perhaps for this reason USA does not want to stop criticizing and attacking Russia. As the effective boss of UN and UNSC, NATO, G-7, World Bank and IMF, etc, strangest and loudest campaigner of so-called democracy, USA has been able to retain its control over the world and press its global prowess into action to weaken any nation.
The final debate moderated by Fox News' Chris Wallace, faced questions on debt and entitlements, immigration, the economy, the Supreme Court, foreign hot spots and the candidates' genuinity and fitness to be president. These topics have already been widely covered in previous debates. According to an analysis of the first two presidential debates and the vice presidential debate, there has been a "significant emphasis on Russia, terrorism and taxes." So far, those topics have received a whopping 409 mentions combined, with 77 of those dedicated to Trump's own taxes.
1. How to end terror wars, essentially on Islam?
2. How to recast a normal foreign policy for promoting world peace and genuine democracy?
3. How to put an end to media Islamophobia trends?
4. How to solve the dangerous climate change?
5. How to attack poverty and save the poor and under privileged? Much more.
Climate change, poverty and campaign finance reform are just three issues the mainstream media has refused to raise questions about in the debates. Also, both the candidates and media are silent on issues like China, gun control, education, student debt, voting rights, drugs, abortion, and reproductive health, NSA/privacy/surveillance, Native Americans.
Global warming directly threatens economy and capitalism. According to a World Economic Forum survey of global experts in 2016 global warming tops the list of potential threats to the global economy. But this issue has been mentioned three times in the debates (by Hillary Clinton, in passing. According to Pew Research the people are concerned about climate change, with 73 percent of all registered US voters saying they care either "a great deal" or "some" about the issue,. Fifty-two percent of registered voters say the environment is "very important" to their voting decision in 2016.
Donald Trump is a climate denier and has said on his medium of choice that global warming was "created by and for the Chinese in order to make US manufacturing non-competitive. Trump has pledged to undo the Obama's climate initiatives, including the Paris climate agreement and the Clean Power Plan, which would require power plants to clean up their emissions. Trump has also vowed to expand fossil-fuel exploration." Clinton has a detailed plan for combating climate change on her website, with the promise of "taking on the threat of climate change and making America the world's clean energy superpower." While she has gained a number of endorsements from leading climate groups, her acceptance of natural gas as a so-called bridge fuel disturbs some, including 350.org, which says it's "just a fast lane to more climate destruction."
Treacherous politics of poverty
It is not just the third world but even the developed nations have poverty, both known and covert. Despite over 45 million Americans currently living in poverty, not a single question has been asked about that either, and the issue has barely been mentioned. In fact, Democrats had no questions on poverty in any of their primary debates. That is because Democrats have taken, along with terror wars, the burden of poverty as well prompted by Republicans as well as their own. Child poverty rates in the United States, at 21.6 percent, are nearly double the OECD average of 12.4 percent. Before running for president, Jewish leader Bernie Sanders, who still claims to be a socialist, called poverty one of the "great moral and economic issues" that Americans we face. He wrote that after the Census revealed that the number of Americans living in poverty had increased to over 46 million, the highest number ever (it has since dropped to 43 million). "Poverty in America today leads not only to anxiety, unhappiness, discomfort and a lack of material goods. It leads to death," Sanders said. But the candidates have faced not one question on a deep problem that affects so many. Sanders writes, poverty is rarely covered by the mainstream media and "gets even less attention in Congress." While running for president, Sanders criticized Clinton for her support of welfare reform that Bill Clinton enacted in 1996.
The latest hacked Clinton emails show that in the 2016 primary Clinton's aides were wary of ideas that could alienate centrist and conservative voters who are skeptical of welfare. Despite the fact that nearly 40 percent of Americans between the ages of 25 and 60 will someday themselves experience the official poverty line.
People would love to see the presidential candidates discuss their plans for combating poverty. Trump talks about poverty, about creating more jobs, which he aims to achieve by cutting taxes and government regulations and renegotiating trade deals to bring more jobs back to America. He's also called for a new tax plan to help defray child care costs for working parents. Clinton has detailed plans to fight poverty on her website, including: expanding the tax credit for children; doubling Early Head Start spending; providing universal preschool for 4-year-olds; subsidizing child care; increasing the minimum wage to $12 an hour; and investing tens of billions of dollars in poor communities, including for housing and job training. To pay for her proposals, she would increase taxes on the wealthy, but she won't do it. .
Campaign Finance and fundraising
Since the common folk and the poor certainly don't make large campaign contributions, they don't have powerful lobbyists in Congress and Senate representing their interests. Everything is planned and executed in USA for the rich and those who "generously" give money to the candidates during the immoral fund raising. Eighty-four percent of Americans think money has too much influence in their political campaigns. But moderators have asked not one question about it, and there's only been one mention so far in the debates.
USA promotes lobbyists to make money from foreign nations and companies.' This is the root cause of rampant corruption and nepotism in America.
Clinton and Trump have raised a jaw-dropping $911 million and $423 million respectively, including money from super PACs. In state and local races across the country, donors have poured more than $1 billion so far this year.
Trump said he supports campaign finance reform that would keep registered foreign lobbyists from raising money in US elections. He also announced a number of proposals for reforming the revolving doors between government and the interests that they lobby. The one campaign finance mention in the debates Hillary Clinton said, perhaps without any serious intent that she wants to "see the Supreme Court reverse Citizens United and get dark, unaccountable money out of our politics." The story by Lee Fang and Andrew Perez "Hacked emails prove coordination between Clinton Campaign and Super PACs" shows consistent, repeated efforts by the Clinton campaign to collaborate with Super PACs on strategy, research, attacks on political adversaries and fundraising." That's against the rules of the 2010 Citizens United Supreme Court decision. The nonpartisan Campaign Legal Center announced earlier this month that it had filed two sets of complaints with the Federal Election Commission, charging that both the Trump and Clinton campaigns have improperly coordinated with super PACs. USA clearly cannot overcome the phenomenon of rampant corruption in all domains.
Terror wars launched by the foolishly arrogant USA in energy rich Muslim nations have further narrowed down the space for genuine cooperation, peace efforts and promotion of freedoms in US policies.
The continued support for Israeli fanaticism and colonialist crimes in Palestine has dented the prestige of USA more than anything else. In fact it is the US policy for Israel and the latter's ideas about a new world order where Israel's threats to Arab world, its crimes and genocides in Palestine are respected that has complicated and weakened US efforts for secured world.
Israel controls and attacks not just the Gaza Strip but even areas in West bank. The UN human rights rapporteur has accused Israel of denying Palestine's right to development thus causing rampant poverty, "epic" unemployment and economic stagnation, while illegal settlement activity is leaving hundreds of Palestinians homeless this year alone. Over 1,100 people have been left homeless so far this year in Area C of the West Bank, as Israel demolished some 780 Palestinian homes. Area C is fully controlled by Israel and comprises of some 60 percent of the total territory in the West Bank. It is the area where the Jewish settlements – illegal under international law – are located.
So far this year, Israel has destroyed 780 homes there, compared to 453 demolitions that were conducted in 2015. Last year's demolitions left some 580 Palestinians homeless, while this year 1,129 people were left without a roof over their heads.
In addition, the publication noted that further 125 Palestinian homes were also demolished in East Jerusalem since the start of the year. Last year's figures stood at 78 home demolitions. As a result, 164 Palestinians were left homeless this year in East Jerusalem. In 2015, that figure stood at 108 people.
Overall, more half a million Israelis live in over 230 illegal settlements in the Occupied Palestinian territories in the West Bank and East Jerusalem. The Palestinian Authority considers West Bank to be a part of a future independent Palestinians state, with East Jerusalem as its capital. Illegal occupation remains one of the main stumbling blocks on the way to achieve a two-state solution with Israel.
A day earlier, as part of the Israeli government's 'carrot and stick' policy, the country's security cabinet reportedly approved a series of Palestinian building plans in Area C. The Deepening of the occupation, the constriction of basic human rights and the utter absence of a political horizon leading to self-determination for the Palestinians have reinforced an atmosphere of despair and hopelessness "Poverty is rising. Unemployment is rising to epic levels. Food insecurity is becoming more acute. The Palestinian economy is becoming more stifled and less viable under the occupation," Michael Lynk, the UN Special Rapporteur on the situation of human rights in the Palestinian territories occupied since 1967, said delivering his report to the UN General Assembly in New York.
US/NATO unilateralism vs. Multilateralism
The 2016 presidential election has left a strong impression of the USA as a fractured, gloomy nation. According to the latest American Values Survey, nearly two-thirds of Americans say neither major party represents them, while 74 percent are pessimistic about the country's direction – up from 57 percent just four years ago. Nearly three-fourths say the country is either stagnating or falling behind, according to a Time magazine poll. Even among young adults under 30, more than half are fearful for the future. This mood of pessimism requires that the winners of the election listen to the views of people who think differently from them.
An argument advancing globally that the American-led Western order of governance and economics is on the wane. When the Philippines' tough-guy President Rodrigo Duterte announced in Beijing last week that "America has lost" and that he was "separating" from the USA to align with a rising China, it could only send a clear message to the world about the current weak status of superpower. Yet, US leaders cannot leave out Israel – the major cause of its decline.
Within Western so-called democracies – from Britain to the US itself – people are disillusioned with the their systems that promotes only capitalism and colonialism, care only for the rich and corporate interests, resulting in reactionary populist movements are pushing back against the rotten rules and systems that have stayed for decades. In Turkey, President Recep Tayyip Erdogan is feeling betrayal by USA. In "autocratic" countries such as Saudi Arabia and Egypt, leaders feeling badgered by the USA over human rights are turning to China and Russia, too.
As America has become a less-dominant presence in the world, the countries that have risen to play a larger role are broadly "democratic" and adhering to free-market norms – from Turkey to Japan to India, South Africa, and Australia. Moreover, China and Russia have been seeking to expand their influence for years as America has been forced to withdraw somewhat from its leading role. But the "authoritarian market state" has not drawn many converts.
The world order launched following the end of a disastrous World War Two, making USA the richest nation on earth and the current picture, can be seen as the birth pangs of a new world order ¬– less Western-centric and still retaining the old order's foundation of democracy and liberal economics. Organized movements like the tea party or Black Lives Matter don't fade away if they lose an election. They often morph into affirmative and local action.
Americans are in a period of struggle between democratic governance and a more authoritarian vision of rule both nationally and internationally. People feel that their culture and identity are under threat; they sense that governing systems are no longer working, and they want some strong response to that.
Post WW-II world has been fully controlled and regulated by the USA. Now the Western-built system of international order is no longer serving the world's needs. The USA and Europe are less willing to intervene when other parts of the world are unable to respond effectively to conflicts and other global challenges. That has meant a decline in Western influence. Indeed, 500 years of the West ordering the world is at an end, and that sounds terrible. And, broadly speaking, the emerging multipolar global order is largely based on the principles that the West espoused. And, a decline of dependence on the part of independent nations!
Americans have seen these alternative means of civic engagement show up on the margins of politics. New communities have formed, often on the internet, around local food, alternative energy, home-schooling, or work sharing. Americans don't simply stew in political resentment. They create new paths, outside official democracy, to find people of similar interests and values. The Digital Age has accelerated this trend to redefine what is public. It can also mean understanding how Americans are turning their disappointment with politics into new forms of civic activity. If they are not finding the social goods they seek through elections, they must be looking for them elsewhere.
These alternative civic bonds do not merely fill the gaps of government services. They can create whole new communities, cutting across the traditional political divisions. Yes, Americans "must always believe that they can write their own destiny." These are based on hope, not gloom. The 2016 election winners does indeed have work to do in listening to the currents of American society that are moving ahead on their own. A good leader tries to run ahead of the people in the direction they are going. This shift is happening as the global systems established by the West face unusual headwinds.
Observation
In the name of democracy and regime change, USA has promoted only authoritarians. And it's not just countries that are more or less new to the club of Western principles. For instance, more than a quarter of French citizens are prepared to accept a more authoritarian state, according to a recent survey. In the USA, critics see a war mongering and arrogant Clinton, the rise of Donald Trump – who has spoken openly of reining in press freedoms, intimidated judges, and taken a generally bellicose tone – as a turn toward a strongman-like figure.
After 70 years of a world order that has been built by the West on the architecture of Western values, it is certainly striking… how much liberalism is on the retreat – everywhere.
America and the West must withdraw from being world policemen and a new breed of global strongmen are trying to take over leadership, Russia and China topping the list. Many countries now rising to prominence claim they do share America's core values. American ally seemingly eschew the long-dominant Western order of democratic principles and free-market economics to embrace a more authoritarian and state-driven vision of economic and political rule.
Now the new president could, if he wants and has the will, can play a lead role in reforming a new world order of multilateralism and genuine justice.
Americans can no longer leave the electoral process to the two parties or the media conglomerates with who they're in cahoots. The stakes are too high. But Americans do not have more than just two candidate choices and have to abide by the conventions. The American political mood is dark and pessimistic just now. This will force those elected in November to listen even more to those they oppose. What they find may surprise them.
Frustrated populations are increasingly tempted by strong alternatives to the status quo, the diplomat says. Internationally, a breakdown of the long-reigning Western order is prompting the Russians and Chinese to promote multilateralism- a new version of international relations on their side. But China and Russia have made little headway. Already at the time of the international financial crisis, the Chinese were putting out that their system was better than the American democratic system. The financial crisis saw the emergence of the multipolar G20 where once the all-Western G7 had reigned. But it did not lead to a world signing on to China's model of govern
Wendy Sherman's China visit takes a terrible for the US turn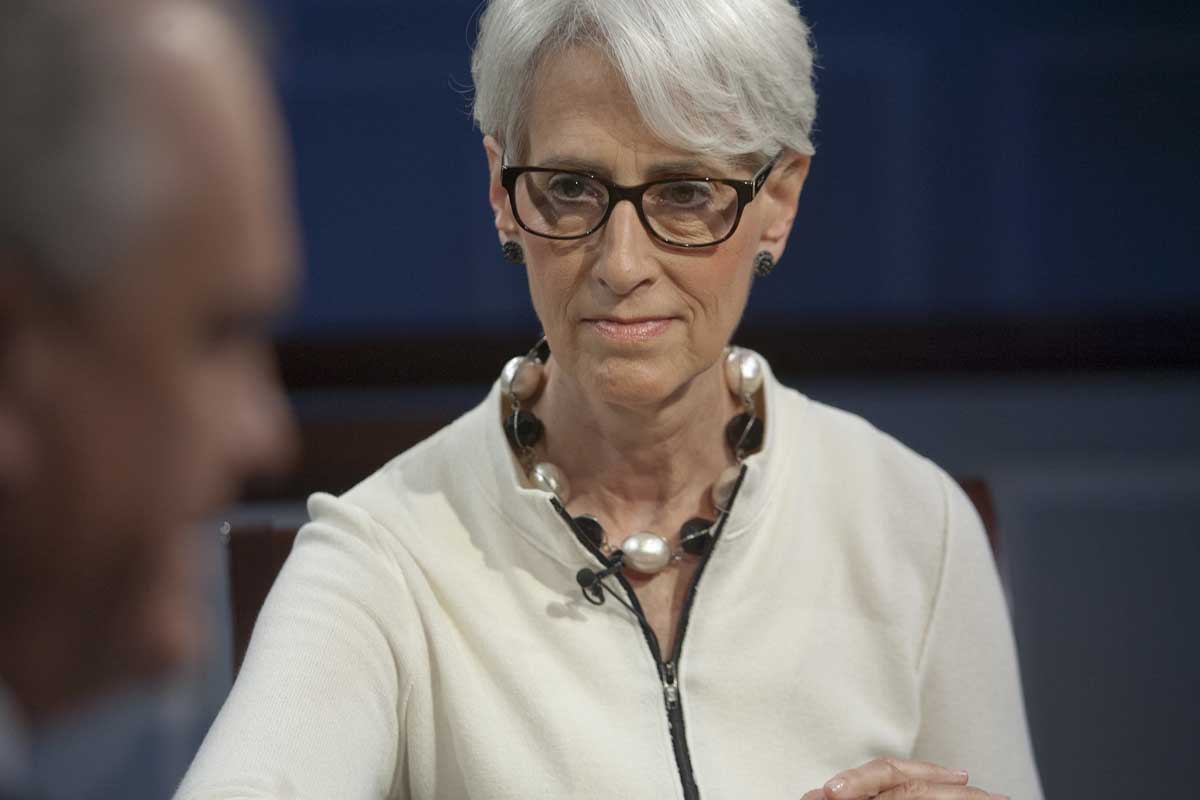 US Deputy Secretary of State, Wendy Sherman, had high hopes for the meeting in China. At first, the Chinese side did not agree to hold the meeting at all. The reaction had obvious reasons: Antony Blinken's fiasco in Alaska left the Chinese disrespected and visibly irritated. This is not why they travelled all the way.
So then the State Department had the idea of sending Wendy Sherman instead. The US government actually needs China more than China needs the US. Sherman was in China to actually prepare the ground for Biden and a meeting between the two presidents, expecting a red carpet roll for Biden as if it's still the 2000s — the time when it didn't matter how the US behaved. Things did not go as expected.
Instead of red carpet talk, Sherman heard Dua Lipa's "I got new rules".
That's right — the Chinese side outlined three bottom lines warning the US to respect its system, development and sovereignty and territorial integrity. In other words, China wants to be left alone.
The bottom lines were not phrased as red lines. This was not a military conflict warning. This was China's message that if any future dialogue was to take place, China needs to be left alone. China accused the US of creating an "imaginary enemy". I have written about it before — the US is looking for a new Cold War but it doesn't know how to start and the problem is that the other side actually holds all the cards.
That's why the US relies on good old militarism with an expansion into the Indo-Pacific, while aligning everyone against China but expecting the red carpet and wanting all else in the financial and economic domains to stay the same. The problem is that the US can no longer sell this because there are no buyers. Europeans also don't want to play along.
The headlines on the meeting in the US press are less flattering than usual. If the US is serious about China policy it has to be prepared to listen to much more of that in the future. And perhaps to, yes, sit down and be humble.
Why Jen Psaki is a well-masked Sean Spicer
When Sarah Huckabee Sanders showed up on the scene as White House Press Secretary, the reaction was that of relief. Finally — someone civil, normal, friendly. Jen Psaki's entry this year was something similar. People were ready for someone well-spoken, well-mannered, even friendly as a much welcome change from the string of liars, brutes or simply disoriented people that the Trump Administration seemed to be lining up the press and communications team with on a rolling basis. After all, if the face of the White House couldn't keep it together for at least five minutes in public, what did that say about the overall state of the White House behind the scenes?
But Psaki's style is not what the American media and public perceive it to be. Her style is almost undetectable to the general American public to the point that it could look friendly and honest to the untrained eye or ear. Diplomatic or international organization circles are perhaps better suited to catch what's behind the general mannerism. Jen Psaki is a well-masked Sean Spicer, but a Sean Spicer nevertheless. I actually think she will do much better than him in Dancing With The Stars. No, in fact, she will be fabulous at Dancing With The Stars once she gets replaced as White House Press Secretary.
So let's take a closer look. I think what remains undetected by the general American media is veiled aggression and can easily pass as friendliness. Psaki recently asked a reporter who was inquiring about the Covid statistics at the White House why the reporter needed that information because Psaki simply didn't have that. Behind the brisk tone was another undertone: the White House can't be questioned, we are off limits. But it is not and that's the point.
Earlier, right at the beginning in January, Psaki initially gave a pass to a member of her team when the Politico stunner reporter story broke out. The reporter was questioning conflict of interest matters, while the White House "stud" was convinced it was because he just didn't chose her, cursing her and threatening her. Psaki sent him on holidays. Nothing to see here folks, move along.
Psaki has a level of aggression that's above average, yet she comes across as one of the most measured and reasonable White House Press Secretaries of the decade. And that's under pressure. But being able to mask that level of deflection is actually not good for the media because the media wants answers. Style shouldn't (excuse the pun) trump answers. And being able to get away smoothly with it doesn't actually serve the public well. Like that time she just walked away like it's not a big deal. It's the style of "as long as I say thank you or excuse me politely anything goes". But it doesn't. And the American public will need answers to some questions very soon. Psaki won't be able to deliver that and it would be a shame to give her a pass just because of style.
I think it's time that we start seeing Psaki as a veiled Sean Spicer. And that Dancing with the Stars show — I hope that will still run despite Covid.
As Refugees Flee Central America, the Mexican Public Sours On Accepting Them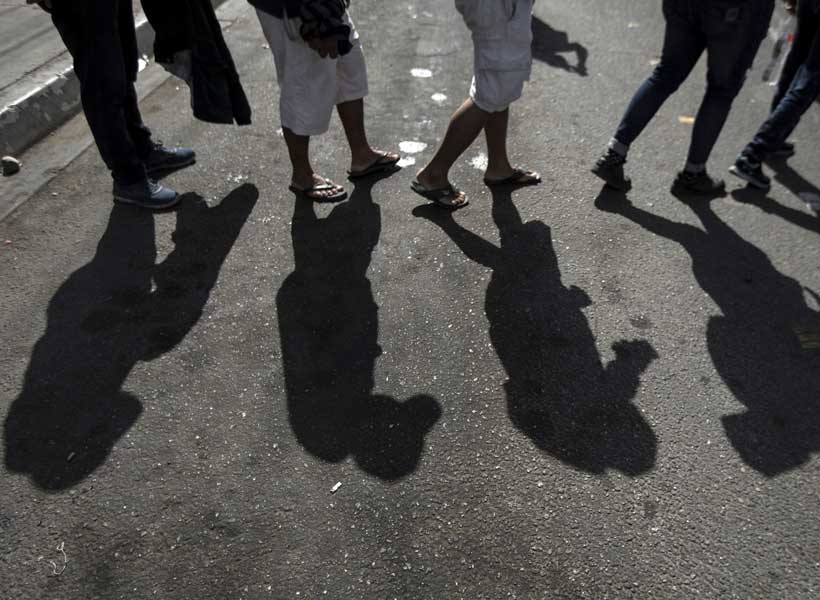 Authors: Isabel Eliassen, Alianna Casas, Timothy S. Rich*
In recent years, individuals from Central America's Northern Triangle (El Salvador, Guatemala, and Honduras) have been forced out of their home countries by extreme poverty and gang violence. While initial expectations were that the Lopez Obrador administration would be more welcoming to migrants, policies have slowly mirrored those of his predecessor, and do not seem to have deterred refugees. COVID-19 led to a decrease in refugees arriving in Mexico, and many shelters in Mexico closed or have limited capacity due to social distancing restrictions. Now that the COVID-19 situation has changed, arrivals could increase again to the levels seen in late 2018 or 2019, with overcrowded refugee centers lacking in medical care as potential grounds for serious COVID-19 outbreaks.
Mexico increasingly shares a similar view as the US on this migration issue, seeking ways to detain or deport migrants rather than supporting or protecting them. For instance, Mexico's National Immigration Institute has been conducting raids on freight trains to find and detain migrants. Public opinion likely shapes these policies. In the US, support for allowing migrants into the country appeared to increase slightly from 2018 to 2019, but no significant majority emerges. Meanwhile, Mexican public opinion increasingly exhibits anti-immigrant sentiments, declining considerably since 2018, with a 2019 Washington Post poll showing that 55% supported deporting Central Americans rather than providing temporary residence and a 2019 El Financiero poll finding 63% supportive of closing to border to curb migration.
New Data Shows the Mexican Public Unwelcoming
To gauge Mexican public opinion on refugees, we conducted an original web survey June 24-26 via Qualtrics, using quota sampling. We asked 625 respondents to evaluate the statement "Mexico should accept refugees fleeing from Central America" on a five-point Likert scale from strongly disagree to strongly agree. For visual clarity, we combined disagree and agree categories in the figure below.
Overall, a plurality (43.84%) opposed accepting refugees, with less than a third (30.08%) supportive. Broken down by party affiliation, we see similar results, with the largest opposition from the main conservative party PAN (52.90%) and lowest in the ruling party MORENA (41.58%). Broken down by gender, we find women slightly more supportive compared to men (32.60% vs. 27.04%), consistent with findings elsewhere and perhaps acknowledgment that women and children historically comprise a disproportionate amount of refugees. Regression analysis again finds PAN supporters to be less supportive than other respondents, although this distinction declines once controlling for gender, age, education and income, of which only age corresponded with a statistically significant decline in support. It is common for older individuals to oppose immigration due to generational changes in attitude, so this finding is not unexpected.
We also asked the question "On a 1-10 scale, with 1 being very negative and 10 very positive, how do you feel about the following countries?" Among countries listed were the sources of the Central American refugees, the three Northern Triangle countries. All three received similar average scores (Guatemala: 4.33, Honduras: 4.05, El Salvador: 4.01), higher than Venezuela (3.25), but lower than the two other countries rated (US: 7.71, China: 7.26) Yet, even after controlling for general views of the Central American countries, we find the public generally unsupportive of accepting refugees.
How Should Mexico Address the Refugee Crisis?
Towards the end of the Obama administration, aid and other efforts directed at resolving the push factors for migration in Central America, including decreasing violence and limiting corruption, appeared to have some success at reducing migration north. President Trump's policies largely did not improve the situation, and President Biden has begun to reverse those policies and re-implement measures successful under Obama.
As discussed in a meeting between the Lopez Obrador administration and US Vice President Kamala Harris, Mexico could adopt similar aid policies, and decreasing the flow of migrants may make the Mexican public respond more positively to accepting migrants. Lopez Obrador committed to increased economic cooperation with Central America days into his term, with pledges of aid as well, but these efforts remain underdeveloped. Threats to cut aid expedite deportations only risks worsening the refugee crisis, while doing little to improve public opinion.
Increasingly, the number of family units from Guatemala and Honduras seeking asylum in Mexico, or the United States, represents a mass exodus from Central America's Northern Triangle to flee insecurity. Combating issues such as extreme poverty and violence in Central American countries producing the mass exodus of refugees could alleviate the impact of the refugee crisis on Mexico. By alleviating the impact of the refugee crisis, refugees seeking asylum will be able to navigate immigration processes easier thus decreasing tension surrounding the influx of refugees.
Likewise, identifying the public's security and economic concerns surrounding refugees and crafting a response should reduce opposition. A spokesperson for Vice President Harris stated that border enforcement was on the agenda during meetings with the Lopez Obrador administration, but the Mexican foreign minister reportedly stated that border security was not to be addressed at the meeting. Other than deporting migrants at a higher rate than the US, Mexico also signed an agreement with the US in June pledging money to improve opportunities for work in the Northern Triangle. Nonetheless, questions about whether this agreement will bring meaningful change remain pertinent in the light of a worsening crisis.
Our survey research shows little public interest in accepting refugees. Public sentiment is unlikely to change unless the Lopez Obrador administration finds ways to both build sympathy for the plights of refugees and address public concerns about a refugee crisis with no perceived end in sight. For example, research in the US finds public support for refugees is often higher when the emphasis is on women and children, and the Lopez Obrador administration could attempt to frame the crisis as helping specifically these groups who historically comprise most refugees. Likewise, coordinating efforts with the US and other countries may help portray to the public that the burden of refugee resettlement is being equitably shared rather than disproportionately placed on Mexico.
Facing a complex situation affecting multiple governments requires coordinated efforts and considerable resources to reach a long-term solution. Until then, the Central American refugee crisis will continue and public backlash in Mexico likely increase.
Isabel Eliassen is a 2021 Honors graduate of Western Kentucky University. She triple majored in International Affairs, Chinese, and Linguistics.
Alianna Casas is an Honors Undergraduate Researcher at Western Kentucky University, majoring in Business Economics, Political Science, and a participant in the Joint Undergraduate/Master's Program in Applied Economics.
Timothy S. Rich is an Associate Professor of Political Science at Western Kentucky University and Director of the International Public Opinion Lab (IPOL). His research focuses on public opinion and electoral politics.
Funding for this survey was provided by the Mahurin Honors College at Western Kentucky University.