Is the EU Frankenstein's Monster Worth Reviving?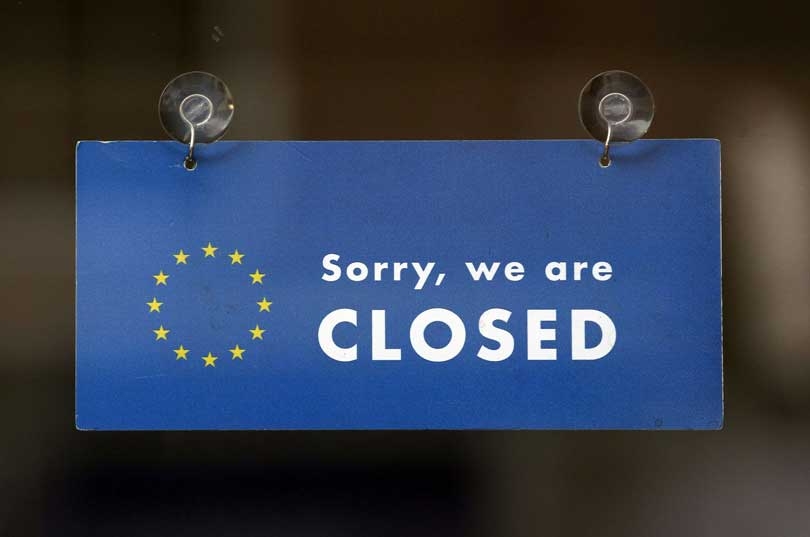 More and more frequently one reads articles analyzing the sad geo-political situation of the European Union and proclaiming its eventual dissolution. The argument usually goes something like this: the center of the union simply does not hold.
There are too many centrifugal forces at work. The idea of a United States of Europe is a preposterous chimera or utopia which will never come to pass. The nations comprising it are too culturally and politically disparate. A bureaucracy residing in Brussels is unwilling or unable to salvage the situation which becomes more and more anti-democratic, leaning to the right and toward a rabid kind of nationalism; which is to say, the good old days are on their way back and right in the middle of the citadel we have the Trojan Horse: the likes of the Europarlamentarian Le Pen (who supports the likes of Donald Trump) ready and willing to assume the helm of the crisis.
What makes possible the above apocalyptic scenario is the political paradigm underpinning it. It is usually comprised of mere economic criteria. While admitting that the Union originally brought about economic prosperity and well being, at least for the well do countries and individuals improving the general condition, they will refrain to ask the primary crucial question which ought to be asked and probed; namely this: if the polity was conceived as a union, what exactly is the cultural glue that ought to hold it together. Is one available or possible? In other words, what does it mean to be a European? Its's a question of identity which is hardly ever debated.
The situation is similar to that of Italy in 1860 when finally the nation became a united nation from the Alps to Sicily. There was a patriot by the name of Massimo D'Azeglio who pointed out the Achilles' heel of such success and it was not that it had taken too long (some 300 years) since Machiavelli advocated the unification of the country (misguidedly claiming the ancestry of the Romans, later also claimed by Mussolini), neither was that the methods to achieve it ought to have been less nationalistic and less Machiavellian, but that the Italians had constructed a polity without pondering what it was that would keep them together within it as Italians; which is to say, the cultural glue may not have been well thought out. So he coined a slogan, later adopted by the de facto prime minister of the new nation under a Constitutional Monarchy, Benso de Cavour, that "now that we have made Italy we need to make the Italians."
The cart had effectively been placed before the horse and the not too surprising result was that you now had two Italies: North and South with a growing economic divergence pretending to be one united country, so that one million Italians (including my own grandfather) had to emigrate to the Americas or to Australia at the end of the 19th century. I dare say that this paradox of a united Italy divided in two economic spheres has never been sufficiently reflected upon. Similarly, the paradox of a united Europe divided in two economic spheres with little cultural glue and identifiable common values to keep the 26 member states together in harmony, is still waiting to be dealt with. Now that the first nation has left the Union and others are contemplating the same move, the question naturally arises: have we made Europe and neglected to make the Europeans, or at the very least pose the question of identity "what does it mean to be a European?"
To better understand the present crisis one needs to envision a Frankestein monster sick in bed with many health experts trying to revive it. Considering the monster that he is, that eventually he will turn on his own creators, one wonders if all those who are trying to revive are wise or foolish. Don't the ones who advocate his demise look wise? Of course they do, unless, unless we change the underlying paradigm by which the union is usually explained.
Let me submit some sundry observations and reflections which may shed some light on the paradox of a union, or a Frankenstein monsters that foments divisions in the name of a union. Let us begin with a quote from the 2004 report in the European Policy Center in Brussels wherein Dr. Jocelyne Cesari, a senior research fellow at the CNRS (National Center for Scientific Research) located in both Paris and Harvard University has this intriguing quote: "Europe is the only part of the world which has a general hostility toward religion. Europeans tend to explain every sign of backwardness in terms of religion…The European tendency to equate Muslim religion with fanaticism—already present in Voltaire's "Mahomet, of Fanaticism (1745), still lives on." She goes on to trace this tendency to the Enlightenment era, which leads one to wonder if the Enlightenment needs to still enlighten itself.
And yet, I dare say that religion may well be best overlooked remedy for the recovery within Western civilization of a lost cultural vibrancy and the sense of the transcendent. The symptoms of such a loss are the observable despair and cynicism, boredom, and a general despondent nihilistic attitude among the young generation; a generation which has all the technological gadgets imaginable to play with, but believes in precious few values. I'd like to suggest that the loss of humanistic modes of thought within Western civilization may well be due to the fact that we live and have our being in a wholly horizontal, immanent culture which misguidedly assumes that it is possible for Man to live by bread alone, and has considerable difficulty in imagining a social paradigm that goes beyond material prosperity, scientific formulas, manipulation of nature and society and a Machiavellian real politick paradigm.
The paradigm of heroic materialism which is so prominent in Marx's ideology (and is often accompanied by state atheism) has turned out to be not so heroic after all; the emperor was in reality naked. Even a Putin would admit as much nowadays although he is cynically manipulating religion (Russian and Greek Orthodoxy) for his own political ends as a good Machiavellian and former KBG agent. He would probably acknowledge that the Marxist ideology did not create the famed "workers' paradise on earth." To the contrary it created untold misery, but now he wants to re-Christianize Europe under the hegemony of the Orthodox Church and save it from its secularism which forbids minarets and religious garb, promotes soccer games on Sunday and forbids the voice of religion in the public agora reducing it to a private affair. The People's Republic of China is now embarked on the same materialistic experiment; it has joined the rat race with the West. Materialistically speaking it has been doing rather well. Déjà-vu?
It seems to me that the very first question that needs to be raised on the above mentioned issues is this: What is the cause for this reluctance within Western development thinking to bring in the same field of vision political and religio-cultural components? A preliminary consideration could be that the myopia in this regard is due to the fact that modern Western Civilization, beginning with Descartes' rationalistic philosophy, and the subsequent advent of the industrial revolution, has opted for a system of cognition and a structure of knowledge which is partial and incomplete, clever by half so to speak, in as much as it privileges the socio-economic component at the expense of the spiritual.
The result of this reductionism leads development specialists to function as one-eyed giants, purveyors of science bereft of wisdom. They analyze, even prescribe and act, as if human destiny can be stripped down to mere material dimensions. Science is seen as what makes this paradigm possible. Trouble is that it truncates the holistic humanity of Man by failing to integrate its three realms: the spiritual, the intellectual, the material.
It may be appropriate here to pause for a reflection upon the high rate of suicide in developed countries. It is quite interesting that Finland, for example, has the highest rate in Europe for attempted suicides in 1989, as per the latest available statistic. World-wide, Finland had 37.2% of all attempted suicides in the world, which is to say 314 over 100,000 people per year. Those rates are much higher in Europe than in Asia. They suggest a nexus between suicide and hopelessness which has little to do with mere material prosperity. More specifically, they hint at four things:
1) that material abundance may be less essential than the presence of meaning in one's life; that people lose even the willingness to survive once they have lost the meaning of their destiny (See Man's Search for Meaning, by Viktor Frankl)
2) that ultimately, a meaningful existence is the most basic of human needs
3) that awe and mystery and a poetic vision are as integral to human existence as rationality and material comfort
4) that the future prospects of the human species depend upon internalizing an essentially religious perspective able to transform what is by now the dominant, materialistic, secular outlook.
It would be enough to read a book such as Jeff Haynes' Religion in Third World Countries (1994) to become convinced that indeed most people in developing countries derive their primary source of meaning from religious beliefs, symbols, and mysteries. They sense that no Marxian ideology or promise of material paradise will ever abolish life's tragic dimensions: suffering, death, wasted talents, hopelessness; that to insist that it can be accomplished with material prosperity alone in a valueless society, is to trivialize life itself.
Moreover, the sociologist Peter Berger in analyzing the link between modernity and secularization arrives at this conclusion in his book titled A Far Glory: The Quest for Faith in an Age of Credulity (1992): "there are vast regions today in which modernization has not only failed to result in secularity but has instead led to reaffirmations of religion … It may be true that the reason for the recurring human outreach toward transcendence is that reality indeed includes transcendence and that reality finally reasserts itself over secularity" (pp. 28-29). An intriguing question which cannot be settled by facile caricatures of religion (which begins with Voltaire) as the promoter of ignorance and obscurantism, not to speak of the proverbial "fear of the gods" of Lucretius.
A similar judgment is expressed by Ramgopal Agarwala, a World Bank officer, when he declares in an essay which appeared in Friday Morning Reflections on the World Bank: Essays on Values and Development (1991) with the title "A Harmonist Manifesto. Hindu Philosophy in Action", asserting that "A society based on harmonism will be more than just a 'sustainable society.' There have been many primitive societies which were sustainable. Instead, it will be a sustainable society, with a cutting hedge at spiritual advancement that will provide the excitement that has been so painfully lacking in recent years. Spiritual advancement is the antidote to the boredom that lies just below the surface of many of the ills of the modern world." This echoes Dostoyevsky's insight that if one places Man in a wholly deterministic universe, he will blow it up simply to prove that he is free.
So much for the theory; the more challenging task in a world with a pervasive secular outlook, is to promote development in practice, while respecting religious and indigenous values. The first pitfall that needs to be avoided is that of treating values in a purely instrumental fashion, as means to goals outside the value system in question. This is the equivalent of using religion to engineer popular compliance with a modernization program. A better stance is the non-instrumental one that begins with an abiding respect for the inner dynamism of traditional values serving as springboard for modes of development which are more humane then those derived from outside paradigms. This is more desirable because indigenous values are the matrix from which people derive meaning in their lives, a sense of identity and cultural integrity, not to speak of the experience of continuity with their environment and their past.
In this regard, let us take a close look at an appropriate example derived from the Islamic religious tradition. Because the Qur'an condemns interests as usury, Islamic banks neither pay interests to depositors nor charge it to borrowers. Since banks need to operate as viable economic enterprises in a modern world, one may wonder as to how they are able to solve this conundrum. They simply spread the risks flowing from their borrowing and lending. They receive a share of the profits earned by their borrowers and pro-rata shares of these profits are then distributed to depositors. This is a clear example of how a religious norm can alter a modern practice, instead of the other way around.
The next difficulty is the identification of those secular matters that already exist within religion as such. This is not an easy task, since the time of Marx's stigmatization of religion as "the opium of the masses," ushering in secular atheistic humanism. To be sure, an anti-religion stance was already in place within Western civilization with the advent of Cartesian rationalism and Voltaire's idolization of reason ushering in rampant rationalism, but the anti-religion stance became more intransigent with Marx's above statement; since then those who consider themselves "enlightened" tend to look upon religion as inimical to a secular humanism which claims to overcome man's religious alienation. That is a caricature of religion in general and Christianity in particular but many have misguidedly thrown out the baby (religious faith) with the bath-water (religious corruption and fanaticism). They usually end up grinding an axe against religion making it the scapegoat for many of the failures of the post-modern rationalistic mind-set.
As is well known, Marx contended that it is such religious alienation that turns Man away from the building of history on earth and the acceptance of 'inevitable progress' as contemplated in Hegel's philosophy of history. He denounced religion on the grounds that it abolishes history by making human destiny ultimately reside outside of history as a sort of pie in the sky. Another caricature if there ever was one. For him Christian humanism was nothing short of a fraud and an oxymoron. Perhaps the French surrealist poet Andre Breton expressed this philosophy best when he branded Jesus Christ as "that eternal thief of human energies," not to speak of Nietzsche's outlandish view of the same. In effect this is the challenge of secularism to religion, the hidden agenda of the eventual elimination of religion as such, often ambiguously disguised as "clear separation" of the secular from the sacred, or as "strict neutrality" on religious matters. More often it comes out of a biased slanderous caricature where the facts are cavalierly distorted and selected.
In facing this challenge religion needs to answer this crucial question: Can it supply men and women of today with a convincing rationale for building up historical tasks within a humanistic philosophy of history, while at the same time bear witness to transcendence? In order to answer this question one needs to analyze the secular commitments which all authentic religions already implicitly advocate. Teilhard de Chardin did that for Christianity in insisting that matter and history matter, that evolution does not contradict creation that building the earth is the responsibility of every human being. He once compared a contemporary pagan with what he called a "true Christian humanist." The former, he said, loves the earth in order to enjoy it; the latter, loving it no less, does so to make it purer and draw from it the strength to escape from it. But the escape is not to be construed as an alienating flight from reality, but rather as the opening, or the issue which alone confers final meaning on the cosmos.
This is the basic difference between an Epicurus and a St. Francis of Assisi. They both loved the world but the first proposed a closed, deterministic immanent world or one based on an eternal return; the other proposes a world with windows to the transcendent tending toward what the ancient Greeks called a telos, or an ultimate purpose. That distinction is crucial. To discern it better, all one needs to do is look around at modern Europe to realize that indeed Epicureanism, since Lucretius, is alive and well in the West: there, soccer games are much more popular than Sunday worship. The rather convenient scapegoat for this phenomenon is usually to blame the "corrupting" pragmatism and materialism of American popular culture. Ironically, some 60% of people in the US worship on Sunday, compared for 25% in Western Europe, which is not to say that merely going to Church makes you a genuine Christian.
In any case, De Chardin insisted all his life that it was a Christian duty to build the earth and history, to contribute to the solution of pressing secular tasks dealing with justice, wisdom, creativity, human development, solidarity, peace, ecological balance, as penultimate responsibilities and goals to be achieved right here on earth. Another example of the commitment to secular values implied in Christianity is the concept of "liberation theology" which embraces the struggle for a more just world that better responds to human needs; fostering the building of history, in other words, without forgetting the witness to transcendence. A creative tension between the immanent and the transcendent needs to be kept together; not unlike the horizontal of a cross (the historical) intersecting the vertical (the transcendent).
What we have argued so far may intimate, at least to those with open minds, that it is an extraordinary mistake to assume with Marx that development is incompatible with religion, just as it is a great mistake to assume that democracy is incompatible with religion. This is especially so today, when most religious institutions allow for, even encourage, "religious freedom." I suggest that if one manages to overcome those unfortunate, stereotypical modern notions originating in the so called "age of reason" which some secular humanists have reduced to caricatures parading as ideas, one may be surprised to discover that a respectful dialogue between religious values and social development plans, usually proves beneficial to both.
In the final analysis the greater challenge today is not that of secularism to religion to become more tolerant, but that of religion to secularism to become more holistic and humane, to open itself to a greater gamut of values, thus leaving history and human endeavors open to the transcendent. Without transcendence one remains stuck in the immanent and the material but the material is only one component of human nature, the intellectual and the spiritual ought to be accorded at least the same importance if the aim is to live according to one's nature. Alas, unless that lesson is re-learned, all the so called technical progress of the modern West may turn out to be a pseudo kind of progress and a pseudo kind of democracy. Indeed, as long as we refuse to change our misguided assumptions and paradigms, the crisis of the EU will remain inevitable.
European right politics thwarts the welfare state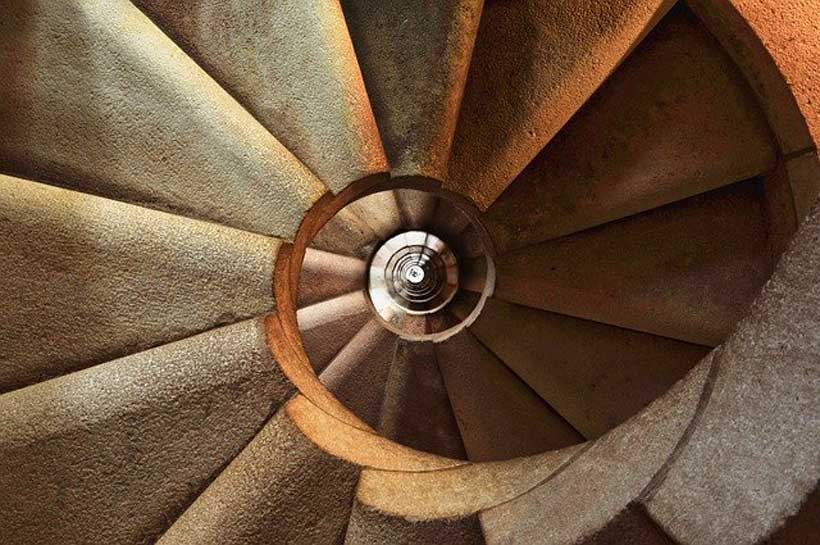 In the last quarter of the last century, the social state phenomenon in Europe was developing when the left leaders were in power. Starting from the end of the century, the burden brought by the welfare state began to restrict it, starting from Germany. Right-wing governments that came one after another in Europe almost competed with each other in narrowing the social state phenomenon.
Leaders in Europe at the end of the century such as Olof Palme, Willy Brandt, Francois Mitterrand, Papandreou paid attention to the social state phenomenon.
In 1999, the Schröder-Fischer duo in Germany, social democrats and green people started to implement a policy to bring the market to life. They brought aid money to the unemployed, aiming to expand employment. Employment increased with the project named Hartz IV. Thereupon, they started policies that cut social spending.
This trouble that had already started in the Thatcher period in England was continued by the Conservatives during the Cameron period.
In France, Macron decided to change the use of cheap diesel fuel due to environmental problems by the people, who can only move with their own vehicles and benefit from diesel vehicles for this, in 36 thousand centers. However, public transport in France did not allow these people to travel cheaply from one place to another. There were also problems such as stopping by and passing through Paris instead of being able to go directly from one center to another. Therefore, this decision that Macron was trying to make to protect the environment caused serious reactions. The Yellow Vests movement rapidly spread throughout the country. When these events reached important clashes and car burnings in the demonstrations with intense participation in Paris at the end of last week, Macron, who returned from the G20, took back his decision that he did not seem to make any concessions until then by putting the Prime Minister into action.
But at the heart of the matter, it seems that serious measures are not taken against the increasing income inequality in France. The losing function of the social state in France is the most important reason for these resistances. French intellectuals publish reports on this.
Recently, the rise of the right in Sweden has caused many rights given in the name of the social state to be withdrawn one after another. Many of the rights that retirees acquire are no longer in question. Already in Europe, partners of the EU such as Hungary and Bulgaria, the right-wing administrations follow a government far from the social state.
As can be seen, the social state wind that blew in the last quarter of the last century in all of Europe has returned in the first quarter of this century. Social rights are being narrowed one by one. It is unknown how long these attitudes of the right-wing governments will continue.
Those who approach the issue in good faith put forward the fact that this period will end and the social state phenomenon will develop in Europe again with the coming to power of the left and the green with higher votes in the new period.
Let us wait and see what the close future will show us ..
The future of Europe depends on its neighborhood – UfM's Nasser Kamel says
On July 1st, 2020, the Secretary-General of the Union for the Mediterranean (UfM), Dr. Nasser Kamel, participated in an international conference discussing the future of Europe. The event under the name FROM VICTORY DAY TO CORONA DISARRAY: 75 YEARS OF EUROPE'S COLLECTIVE SECURITY AND HUMAN RIGHTS SYSTEM was held at the historic setting of the eldest world's Diplomatic Academy, that of Vienna, Austria. This gathering was organised by four partners; the International Institute for Middle East and Balkan Studies (IFIMES), Media Platform Modern Diplomacy, European Perspectives Scientific Journal, and Action Platform Culture for Peace, with the support of the Diplomatic Academy of Vienna.
In his highly absorbing keynote, Secretary General Dr. Kamel described the impact of the C-19 event as only amplifying the old issues and long-standing challenges within the Euro-Mediterranean theater. To this end, Excellency especially focused on the economic and environmental challenges faced by the Euro-MED. He recommended that sustainability and resilience should be at the core of the post-C-19 recovery, and gave an important piece of advice to European policymakers: if Europe is to become a global power, a positive engagement with its neighborhood – both east and south – will be of paramount importance. Hostilities and confrontation should be replaced by a decisive cooperation on the common future project. And such a project should include all EU/Europe neighbors without prejudices.
Reflecting on the global impact of C-19, Excellency Kamel stated that the pandemic has pushed the world to a new era, and that the repercussions of this crisis will be extremely far-reaching – not least in terms of economic activity, which is set to dramatically decrease at the global level. As for the Euro-Mediterranean more specifically, the UfM's Secretary General noted that the region's existing elements of fragility – most notably the high levels of inequality and the pressing climate change emergency – are set to worsen as a result of the pandemic. To counter the ensuing negative effects, Dr. Kamel advised, resilience must be built through a holistic approach that promotes at the same time an environmental, social, and economic recovery throughout the whole Euro-Mediterranean region.
Secretary General Kamel also touched upon the economic impact of the C-19 in the Euro-Mediterranean region. This impact – he noted – has been markedly uneven, as countries that were more dependent on Asian supply chains, for instance, have been hit harder and faster than others. Starting from this observation, the UfM's Secretary General delved into the debate about the current economic model and its typical long supply chains. While refusing frontal attacks to globalization as an outdated concept, Dr. Kamel suggested that Euro-Mediterranean countries should increase their resilience and work better to ensure the solidity of their supply chains – for instance though what he called a "proximization", or regionalization, of these chains. On this issue –he noted– the UfM Secretariat is currently working with relevant partners, including the OECD, as to explore the potential to create regional supply chains – hoping that this could lead to tangible development gains on both shores of the Mediterranean.
Besides the oft-discussed economic issues, the Secretary General's contribution also sought to highlight the importance of environmental considerations, which risk slipping at the bottom of the agenda in times of economic crisis. Dr. Kamel stressed that the climate crisis is a reality that the Euro-Mediterranean region must inevitably face. A report developed by a large group of scientists from several different countries, supported by both the UfM and the United Nations Environment Programme, has highlighted that the impact of climate change in the Euro-Mediterranean is set to be particularly significant – just to quote one statistic, the region is warming 20% faster than the rest of the world. Hence, Secretary General Kamel stressed, the region's post-pandemic recovery must be more sustainable – more green, blue, and circular – with a focus on enhancing the resilience of societies on both shores of the Mediterranean.
In his concluding remarks, Mr. Kamel decided to stress the interconnectedness of the Euro-Mediterranean region. The European continent is tightly linked to its neighborhood, he noted, both to the east and to the south. Hence, the future of Europe as a relevant economic, political, and geopolitical power depends on how proactive and engaging it will be with its immediate neighborhood – Dr, Kamel said. As for Europe to be prosperous, its neighborhood should be resilient, mindful of the environment, and more economically integrated. At the UfM – Secretary-General assured audience – that is the aim that everyone is hoping, and working, for.
In order to make the gathering more meaningful, the four implementing partners along with many participants have decided to turn this event – a July conference into a lasting process. Named – Vienna Process: Common Future – One Europe, this initiative was largely welcomed as the right foundational step towards a longer-term projection that seeks to establish a permanent forum of periodic gatherings as a space for reflection on the common future by guarding the fundamentals of our European past.
As stated in the closing statement: "past the Brexit the EU Europe becomes smaller and more fragile, while the non-EU Europe grows more detached and disenfranchised". The prone wish of the organisers and participants is to reverse that trend.
To this end, the partners are already announced preparing the follow up event in Geneva for early October (to honour the 75th anniversary of the San Francisco Conference). Similar call for a conference comes from Barcelona, Spain which was a birthplace of the EU's Barcelona Process on detrimental; the strategic Euro-MED dialogue.
Political Impacts of a Second Wave of Covid-19: Looking at Past Health Crises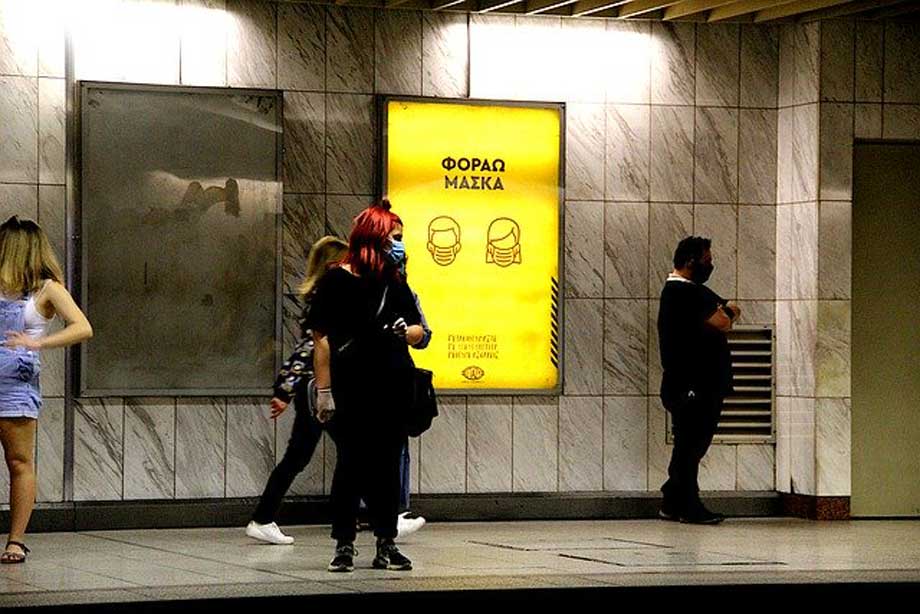 Undoubtedly, a significant number of governmental reports, academic articles and op-eds about the Covid-19 and its likely future impacts in the world societies and economies have already been published. Though useful for planning, anyone attempting to establish prospective post-pandemic scenarios should – above all – be aware that this effort is filled with uncertainty as the repercussions of any contagious diseases are always dynamic. Namely, its reliance on constant evolving factors, is causing persistent shifts in its impacts principally for those of economic and political nature.
With this thought in mind, and as the doubts shrouding a possible second wave of this pandemic slowly erode, it seems important to look at historical instances of uncontrollable transmission of disease and to understand how deeply it can politically impact human societies, albeit contextualizing the obvious differences brought by time and different social and technological backgrounds. Still, having these aspects in consideration, it should be noted the common denominator that the current pandemic has with other historical health emergencies: the absence of medical countermeasures that can truly eliminate the disease.
In fact, the failure to produce an "effective, no side effects" Covid-19 vaccine so far, led Governments to implement quarantines, which from the Black Plague to the SARS epidemic, proved to be of the one of the few historically effective methods to slow the spread of disease. A report, published by the WHO in 2006, characterized the use of quarantines in the SARS 2003  epidemic  to  be  "old  fashioned  and  labour  intensive"  although  effective  as  "these measures slowed the virus' spread, and, in the end, contributed to its containment". This lesson proves to be of particular importance in a time where the  economic and  social pressure to end lockdowns have succeeded in coercing Governments to ease the implemented containment measures, even if any positive outcomes of the latter are yet to be seen.
As stated by a report of the "Konrad Adenauer Center for International Relations and Security Studies" (KACIRSS) on the diseases' impact on political stability, "a high level of virulent infectious diseases may even destabilize politically stable and economically strong countries, like European or North-American countries", making relevant any effort of anticipating the reactions of the masses in the midst of a health emergency, so to contain any negative effects brought by it.
One of the most significant signs of political disruption caused by a pandemic event is the depletion of trust in elected leaders, as they seem unfit to tackle the challenges, which, if uncontained, may constitute as a prequel to a larger erosion of confidence in political institutions. This absence of trust leans on factors such as "high morbidity and mortality rates, a lack of medical knowledge and effective treatment options, and general unfamiliarity with the disease" that unchecked, could lead to higher "destabilizing effect of the disease as the population's perceived (and real) risk increases."
Case in point, as the plague in Athens, during the Peloponnesian War, took its toll on its population, historians reported a detrimental effect on Pericles leadership and other elements of the Athenian society, leading to anarchy and, ultimately, the end of its democracy. Similar conclusions could be drafted from the Black Plague, which had a significant impact on monarchical authority in Europe and other surrounding regions.
Taking these historical episodes into considerations, as we witnessed statements of political leaders downplaying the full impact of Covid-19, solely to later advocate – sometimes against scientific advice – a quick resumption of economic activity, it is important for these high dignitaries to remember that an unprepared society for a second wave will likely not be forgotten by its voters. Furthermore, this sort of impact should speak volumes for governments whose leaderships are near the end of their mandates or are based upon parliamentary coalitions that may no longer be viable within an unstable political context. Worse, in a time where social media and fake news are highly influential, this absence of political trust could be seen as an opportunity for populist political movements, as well as extremist groups, to gain momentum and harvest additional supporters for their causes. To this equation, we need to add profound financial repercussions that the Covid-19 pandemic is expected to have on international economies and, consequently, in the population's discontentment, considering possible signs of lockdown fatigue if a return to status quo ante is required.
Consequently, a second Covid-19 wave, converged with an economic downturn, could carry another political effect, namely in terms of a State's potential political regime change. Already mentioned examples of how the Athens plague undermined its democracy or how the Black Plague may have impacted feudalism in Europe need to serve as a testimony to democratic leaderships of how disease infested societies, if unchecked, may provoke/accelerate structural modifications in political regimes. Hopefully, recent decisions taken by a Central European government, still a formal democracy, may constitute only a temporary exception to the witnessed democratic progresses the world has seen during the past three decades.
Historical epidemic occurrences may also hold valuable lessons for the European Union (EU). Notwithstanding the obvious differences between the Catholic Church of the 14th century and the EU of today, both share the common denominator of being transnational entities with significant  political  influence  on  countries  in  Europe.  Much  has  been  written  on  the detrimental impact that the Black Plague had over the Catholic Church political influence in 14th century Europe, as the members of the clergy were unable to provide any answers to the needs of Europeans faced with rising casualties, causing a "decline in their confidence (…) of the institution of the Church".
Less than seven centuries later,  polls published by the European Parliament's Public Opinion Monitoring Unit clearly state that "In Spain, 90% of respondents consider that the EU is helping "a little" or "not at all" to resolve the situation caused by pandemic" while "88% of Italians feel that the other EU countries are not helping Italy and 79% think the same of the EU institutions. Still, a relative majority (42,6%) do not want to leave neither the EU nor the Eurozone". Given these numbers, it is becoming increasingly discernible that citizens of some Covid-19 hardly stricken  countries  questioned  the  EU's  lack  of  leadership  or  solidarity  to  support  their Member-States when in dire situations. Doubts could also be raised on the possible political effects of a second Covid-19 wave on the EU – Member-States relationship, if health and financial consequences remain unaddressed.
But even though the real impact of this coronavirus crisis on the Italians' opinion towards EU remains to be seen, the apologetic letter written by the President of the EU Commission, Ursula von der Leyen, in an attempt to justify the initial paralysis of the European institutions while staring at the Italy's health system collapse, appears to be a good omen. Furthermore, the EU leaders approval of a recovery fund to mitigate the deep financial and economic impacts of the pandemic are also vital steps, especially if the approved measures are proportionally beneficial to the affected Member-States and particularly their citizens, as otherwise a hypothetical second Covid-19 wave may prove to be more than just another obstacle in the path to Europe's unity.
Finally, considering the profound international impacts of Covid-19, it is difficult not to envisage on how terrorists might be inspired by the detrimental effects of disease on societies and how deadly pathogens could provide a significant boost for their propaganda necessities. Even though bioterrorism, and its contributing factors, has been substantially addressed by academia and official reports, it is still important to understand that several of the technical barriers preventing the terrorist use of pathogens have decreased over the last two decades, so new approaches are in dire need.
In 2015, I co-authored an article with Anne-Yolande Bilala that addressed the possible beneficial effects brought by the implementation of a "Bioterrorism Prevention Initiative" for the mitigation of this particular threat. Regardless of any merits embedded in this proposal, it would be of crucial importance if initiatives with similar desiderata could see the light of day in a post Covid-19 security context, so to decrease any risks of nonstate actors producing, acquiring and/or disseminating biological agents.
The above mentioned historical events may also provide important lessons, in terms of a future pandemic preparedness, for Governments to grasp, the most notable being that Biodefense needs to become a de facto priority, while adopting and investing in a more preventive posture towards biological menaces, so to anticipate emergencies of global and catastrophic nature. Case in point, regardless of the billions of Euros invested on healthcare every year, "global postures remain primarily response-driven and reactive to a dynamic and volatile emerging disease landscape. New epidemics are often met with an emergency response, after-action reviews and a promise to rethink prevention."
Serving as an additional testimony on the absence of structural changes over the last years, it is also important to remember the already mentioned WHO post-SARS report that concludes that  "communicable  diseases  had  been  given  insufficient  attention,  with  doctors  more interested in high-tech fields such as neurosurgery and molecular biology. Awareness levels were low and infection-control procedures had become slack. In sum, public-health systems were simply not ready for what happened." A preventive posture to avoid the same scenario would entail, for example, improved synergies between health and military research facilities, and  a  substantial  increase  of  financial  resources  for  the  latter  institutions  as  well  for universities, research centers, and the private sector so to monitor and develop new solutions aiming to tackle emerging diseases.
Finally, the preventive posture could also result in the formalization of a dual-use for national industries. One of the most positive aspects emerging from this pandemic episode was the ability for some industries and services to adapt their assembly lines in order to produce ventilators, masks and other PPE production. Although very commendable, the majority of these  decisions  were ad hoc and solely  based  on goodwill. A  future  proactive/preventive approach, in which Biodefense is a strategic cornerstone, will likely require that local industries– either within a national or regional context – have a pre-designated role for future pandemic episodes.
This "dual-use" purpose would likely require that Governments leverage lessons learned from the current pandemic, in order to anticipate needs, and negotiate with local industries what their future roles could be in a posterior health crisis. Such negotiation would call for exceptional skills in terms of planning, besides constant updates, as some companies may go bankrupt or transfer their facilities to another country. Nonetheless using a long term perspective to define the blueprints for the role of the civil society in a pandemic scenario may prove to be a fruitful exercise, as, when necessary, societies will be better prepared for a next catastrophic biological event.
When looking back in History to find other examples of epidemics, one could argue that the dimension of human fatalities was much larger or that the available scientific know-how to deal with the latter did not give societies sufficient countermeasures to tackle the disease. Both present valid points, but more important than lethality rates is the threat perception of the affected populations, the de facto origin of political instability, which in an age where information instantly travels across the globe and when efficient medical countermeasures against Covid-19 are still lacking, tends to be even more palpable.
As political leadership in democracies has, over the years, become a little more than a voters' expectations management exercise, political stability in a time of pandemics is likely to be more dependent on how fast governments implement mitigation measures coupled with communication transparency by leaderships and the fact-based science behind unpopular decisions, instead of finger pointing/social dividing speeches that, ultimately, will only lead to ghastlier public health scenarios and to a widespread of social turmoil.