New Cold War in South Asia: How India Should Reconnoitre Its Foreign Policy Strategic Challenges?
During the Cold War, the world has been divided into two blocs i.e., capitalism and communism. The Cold War had been the outcome of the post-war disagreements, conflicting ideologies and fears of expansionism.
Due to internal and external dynamics of the South Asian region such as Pak-India and Sino-India rivalries, India's hegemonic perception, its strengths in terms of demography and geography, the biggest standing army, massive pool of skilled human resources, advanced science and technology, rising economy and inventory of weapons, have once again moored the region into a new Cold War.
For the given geopolitical and geostrategic interests of the extra-regional powers such as the US, Russia and China, the South Asia has been entrapped in the geopolitical cobweb. The new equations have already been started taking place in global politics in general and the South Asian in particular. For the given of changing geopolitical landscape, myriads of strategic challenges have emerged before the Indian foreign policy. Now the question is how India will deal with these strategic challenges?
Paradigmatic Shift and New Equations: A New Cold War
The South Asia in general and India and Pakistan, in particular, have witnessed a paradigmatic shift in their foreign policies. The India foreign policy had gone under structural changes. Non-alignment has become the thing of the past, and realignment has become the lynchpin of the respective foreign policies. India has been coming closer to the US. These new alignments shifted the dead Cold War to the South Asia as a new Cold War. India as a major regional country and the US as a superpower have been sharing common interests in the region. These interests include stability, security, restraining extremism and terrorism etc. The new alignments have been emerging the US and India V/S Russia, China and Pakistan. The expanding strategic cooperation between India and the US and on the other hand, Russia, China and Pakistan, have been leaving drastic and indelible impacts on the South Asian geopolitical landscape.
During the Cold War (1945-1990s), the India and Russia had remained closed partners. The Russia had supported India in the time of crisis not only at the bilateral level rather in the international fora like the UN. Strategic help during the Indo-Pak War 1971, largest arms supplier, provision of advanced weapon and nuclear technology, ship and submarine technology, joint ventures in missile technology have been the some sectors of mutual cooperation. But the disintegration the USSR, the geopolitical scenario has been changed.
Realist scholars have argued that in international relation, there is no permanent friends or foes, it is only the national interests which are permanent. Now, India has been coming closer to the US. There was an active reciprocation by the US Presidents like Bush (2001 to 2009) and Obama (2009-till date), have given adequate space and accommodation to India's strategic interests. The bilateral relations have been improved in multilateral sectors such as trade & investment, global security, support for inclusion in decision-making on matters of global governance, multilateral export control regimes MTCR, Wassenaar Arrangement, Australia Group and lastly the NSG.
Over the last one and half decade, the defence and security cooperation has been improved considerably. Sanctions imposed on India on account of nuclear tests in 1998, has lifted in 2001. A Joint Working Group (JWG) was constituted to enhance cooperation in counter-terrorism in 2000. The 'New Framework for India-U.S. Defense Relations' was signed in 2005. The nuclear agreement '123 Agreement' was concluded in 2008 which was lingering on due to some technical issues. Bilateral dialogue mechanisms have been put in place to enhance defense cooperation, in policy of procurement, and production technology, security etc. Defence Trade and Technology Initiative (DTTI) has been established for facilitating the technology transfer. Under this initiative, both countries have committed to exploring the possibilities of co-development and co-production of the weapons. The signing of the nuclear agreement and the Logistic Exchange of Memorandum of Agreement (LEMOA) was formalised on 29 August 2016, in which both the countries agreed "in principle" to use each other's strategic assets and bases. Nuclear agreement and the LEMOA had created the geopolitical ripple in the South Asia.
On the other hand, Pakistan is coming closer to Russia. Moreover, China and Pakistan's strategic partnership in nuclear and other weapon technologies have been growing. During the Cold War, Russo-Pak relations have been marred due to Pakistan strategic support to the US against the Russian intervention in Afghanistan. In the late 1970s and 1980s, Pakistan had extended support to the Mujahedeen to overthrow the Soviet-backed communist regime. Later on, these rebels had underpinned by the United States, United Kingdom, China and Saudi Arabia. However, the old enmities had lost in the changing geopolitical landscape. It has been argued by one expert of the South Asian issues that Russia and Pakistan have been surreptitiously developing geopolitical and geostrategic relations. Pakistan is urging for the delivery of Sukhoi Su-35 fighter jets. Russia has already been agreed to deliver of Mi-35M helicopters to Pakistan.
India's Strategic Challenges: What Should Do?
The new equation termed as a new Cold War. The entire South Asia has been entrapped by the mistrust and distrust. Since China has been emerging as a significant power to and to check various initiatives, the US has launched the 'Asia Pivot'. The growing propinquity between India and the US heightened the strategic concerns of China and Pakistan. Moreover, China has been supporting Pakistan against India in several areas such as military technology, nuclear cooperation, and economic assistance. To put pressure on India, the strategic cooperation between China and Pakistan has been expanded substantially. The strategic challenges have further extended by developing strategic cooperation between Russia and Pakistan. Out of the vested interests of the external powers and partly the internal bickering has heightened the arms race in the entire South Asia. Of course, it will serve the ulterior motives of the extra-regional players.
Russia, China and Pakistan have already closer to one and other. Out of this new axis and nexus, several strategic challenges have been emerging before Indian foreign policy. These include String of Pearls, One Belt and One Road, CPEC, modernization of its PLA, South China Sea dispute, expanding the nuclear programme, cybersecurity and expanding strategic foray in Indo-Pacific Ocean (Gwadar, Sittwe, Hambantota ports) etc. Russia is coming closer to China and Pakistan. The nuclear triumvirate is a new geopolitical and geostrategic challenge for India.
Now the question is, how to deal with the emerging strategic challenges? It is highly recommended that India should follow a calibrated and guided foreign policy. Independence of foreign policy should be maintained at any cost. The intervention of the external powers in its internal issues should be kept at minimum level. Russia as a strategic partner should not be lost. Rather than depending on imported weapons technology, more funds and investment should be generated for the indigenisation of weapon technology. Non-alignment has not lost its relevance as the challenges of the time of non-alignment have been still existing. The strategic partnership with external powers should not be enhanced at the cost of independence of the foreign policy, arms race, geopolitical conflict and strategic challenges, etc. At last, freedom of the foreign policy should be the main national interest of India.
Pakistani elections spotlight the country's contradictory policies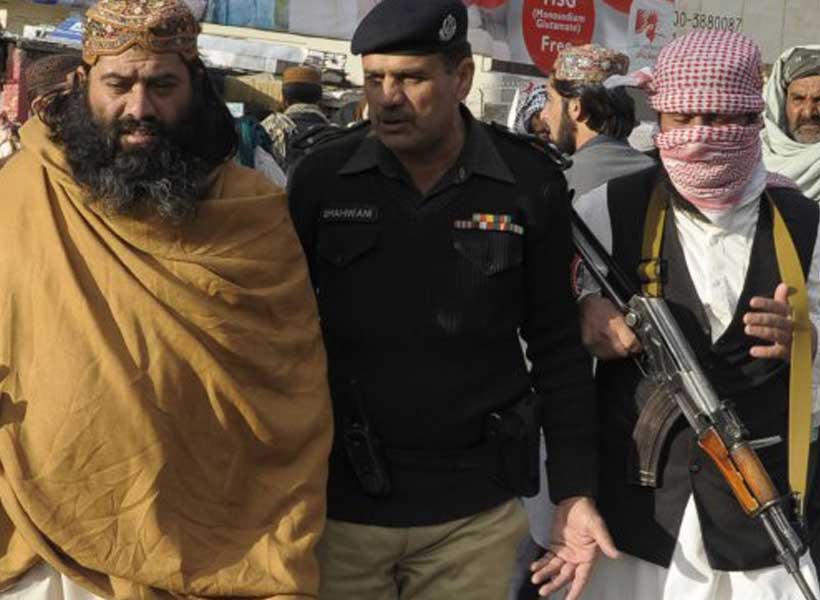 A virulently anti-Shiite, Saudi-backed candidate for parliament in Pakistan's July 25 election symbolizes the country's effort to reconcile contradictory policy objectives in an all but impossible attempt to keep domestic forces and foreign allies happy.
Ramzan Mengal's candidacy highlights Pakistan's convoluted relationship to Islamic militants at a time that the country risks being blacklisted by an international anti-money laundering and terrorism finance watchdog.
It also spotlights Pakistan's tightrope act in balancing relations with Middle Eastern arch rivals Saudi Arabia and Iran while trying to ensure security for the China Pakistan Economic Corridor (CPEC), at US$50 billion plus the crown jewel of China's infrastructure-driven Belt and Road initiative and its single largest investment.
Finally, it puts on display risks involved in China's backing of Pakistan's selective support of militants as well as the Pakistani military's strategy of trying to counter militancy by allowing some militants to enter the country's mainstream politics.
An Islamic scholar, Mr. Mengal heads the Balochistan chapter of Ahle Sunnat Wal Jammat (ASWJ), a banned successor to Sipah-e-Sahaba, an earlier outlawed group responsible for the death of a large number of Shiites in the past three decades.
Pakistan last month removed Muhammad Ahmed Ludhianvi, the head of Ahl-e-Sunnat from the Pakistani terrorism list, at the very moment that it was agreeing with the Financial Action Task Fore (FATF) on a plan to strengthen the country's anti-money laundering and terrorism finance regime that would keep it off the groups blacklist.
Pakistani Prime Minister Shahid Khaqan Abbasi met with Mr. Ludhianvi in recent days.
Military support for the participation of militants in elections was "a combination of keeping control over important national matters like security, defense and foreign policy, but also giving these former militant groups that have served the state a route into the mainstream where their energies can be utilized," a senior military official said.
Critics charge that integration is likely to fail. "Incorporating radical Islamist movements into formal political systems may have some benefits in theory… But the structural limitations in some Muslim countries with prominent radical groups make it unlikely that these groups will adopt such reforms, at least not anytime soon… While Islamabad wants to combat jihadist insurgents in Pakistan, it also wants to maintain influence over groups that are engaged in India and Afghanistan," said Kamran Bokhari, a well-known scholar of violent extremism.
Citing the example of a militant Egyptian group that formed a political party to participate in elections, Mr. Bokhari argued that "though such groups remain opposed to democracy in theory, they are willing to participate in electoral politics to enhance their influence over the state. Extremist groups thus become incorporated into existing institutions and try to push radical changes from within the system."
Speaking to Al Jazeera, Mr. Mengal was uninhibited about his relationship with Pakistan's security forces. "No restrictions at all. I have police security during the election campaign. When I take out a rally in my area, I telephone the police and am given guards for it.," he said. Mr. Mengal said of the 100 ASWJ operatives arrested in the last two years only five or six remained behind bars.
A frequent suspect in the killings of Hazara Shiites in Balochistan, Mr. Mengal led crowds in chanting "Kafir, kafir, Shia kafir (Infidels, infidels, Shiites are infidels)," but is now more cautious not to violate Pakistani laws on hate speech.
Pakistan's National Commission for Human Rights reported in May that 509 Hazaras had been killed since 2013.
Many of those killings are laid at the doorstep of Lashkar-e-Jhangvi, a violent group that split from Sipah/ASWJ but, according to a founding member of Sipah still has close ties to the mother organization. ASWJ denies that it is still linked to Lashkar-e-Jhangvi
Suicide bombers killed 129 people this month in an attack on a rally of the newly founded Balochistan Awami Party, widely seen as a military-backed group seeking to counter Baloch nationalists. The Islamic State as well as the Taliban claimed responsibility for the attack.
Mr Mengal was the alleged conduit in the past two years for large amounts of Saudi money that poured into militant madrassas or religious seminaries that dot Balochistan, the Pakistani province of Balochistan.
The funds, despite the fact that it was not clear whether they were government or private monies, and if they were private whether the donations had been tacitly authorized, were widely seen as creating building blocks for a possible Saudi effort to destabilize Iran by fomenting ethnic unrest among the Baloch on the Iranian side of the Pakistani border.
A potential Saudi effort, possibly backed by the United States, would complicate an already difficult security situation in Balochistan, home to the port of Gwadar, which is a key node in China's massive investment in Pakistan and has witnessed attacks on Chinese targets.
It would risk putting Saudi and Chinese interests at odds and upset Pakistan's applecart, built on efforts to pacify Balochistan while not allowing its longstanding, close ties to the kingdom to strain relations with its Iranian neighbour.
The Pakistani military's strategy of easing militants into the country's mainstream politics is also not without risks for China that in contrast to its South Asian ally has adopted an iron fist in dealing with dissent of its own, particularly in the troubled north-western province of Xinjiang where China has implemented extreme measures to counter Uyghur nationalism and militant Islam.
If successful, it would create an alternative approach to counterterrorism. If not, it would reflect poorly on China's selective shielding from United Nations designation as a global terrorist of a prominent Pakistani militant, Masood Azhar, a fighter in Afghanistan and an Islamic scholar who is believed to have been responsible for a 2016 attack on India's Pathankot Air Force Station.
Dilemma of Strengthening Democracy in Pakistan
No country can achieve political stability without the active coordination of different state institutions working within their own specified parameters. For a nation to keep moving smoothly on the road to prosperity and maintaining national cohesion, consensus among political forces and other stakeholders is mandatory. History of developed and successful democratic nations is evidence of such instances in which political stability came out as a result of collective national wisdom.
Talking about Pakistan's political dilemma, a few things become very clear that certain impediments had always been there right from the emergence of Pakistan as an independent state. Due to the internal politics in the power corridors, Pakistan was unable to formulate its constitution till 1956. Soon after that, in 1958, as a consequence of a long spell of endless political differences of the politicians in power and related lack of efficiency in handling the government affairs, the very first Martial Law was imposed. As a result the country was ruled by the military General Ayub Khan, although in that period Pakistan was able to achieve high economic growth progress. Since then, Pakistan has faced four martial laws till date.
Apart from these military takeovers and running of the governments by the military leaders for almost thirty years at different times, the elected civilian governments have also ruled the country for about 40 years. It is a popular perception among the majority of masses that the politicians adopt malpractices like nepotism, aristocratic behavior, change of loyalties etc and do not run the government affairs efficiently, which motivates the military leaders to take over the affairs of the country. However, whatever the reason may be, there is no justification to not allow the democracy to strengthen its roots, as according to Pakistan's founding fathers, Pakistan's future lies only in the democracy.
Although not likeable, but perceivably different military leaders took over the governments based on certain grounds, propagated mainly due to the inability of the civilian leaders to govern the country efficiently and their attitude of encouraging corruption, thus, undermining Pakistan's socioeconomic development and its foreign and defence policy objectives. For instance, in 1958, the politicians' inability to govern the diverse two part country inevitably invited Ayub Khan to take over. Similarly, in 1969 when Ayub's presidential democracy failed on some accounts he had to hand over the power to General Yahya Khan.
Again in 1977, when the opposition parties failed to admit the election results and Bhutto was unable to bring the opposing politicians to negotiation tables,  Zia-UL-Haq was motivated to take over, as some politicians, including late Air Marshall (R) Asghar Khan had advised General Zia to take over reins of the government. In 1999, when the then PM Nawaz Sharif sacked General Pervez while he was on the flight from Sri Lanka, back from his visit, in reaction, General Pervez Musharraf ordered a military takeover by alleging PM Nawaz Sharif that he had tried to hijack the PIA plane carrying General Pervez Mushrraf and many other passengers, by ordering that plane to land somewhere else instead of Karachi airport.
Although, elected civilian were governing the country since 2008, in view of various apprehensions the political atmosphere remained ripe with the news stories of the civil-military divide and possibilities of the military take over being there. This situation was there because on most of the national issues and defence and foreign matters both civilian and the military leadership did not seem to be on the same page. However, apprehensions about military's alleged role in the politics are still there, despite the current Chief of the Army Staff's negation stating that the military supports democracy in the country.
Broadly seeing through the efficiency of the civilian political leadership in strengthening democracy by cooperative politics and working on national issues with consensus, the civilian leaders are still not working as per the people's aspirations. Many of our politicians are involved in corrupt practices. Those who declare themselves Mr. clean have not much reliable past. So far, they have not been able to prove through their efficiency that politicians can provide Pakistan with the best form of the government that can make Pakistan a welfare state providing equal opportunities to everybody. Although, it is not an excuse for military powers to intervene in politics. Hence the problem is that how this desired sustainable and durable system will come into Pakistan, because inefficiency and corrupt practices of the politicians still offer chances to the military leaders to take over the government in Pakistan.
It is also a historical fact that Pakistan, because of its ideological mythology and geographical proximity has always been a security state. It has yet to achieve the objective of a welfare state, which is a way to address the present internal and external issues of Pakistan.  Furthermore, the public perception of military institution is as a disciplined, honest and purely nationalistic institution, which majority of our politicians' lack. The supremacy of civil institutions is alright, but to achieve it the political pundits in Pakistan has to prove themselves loyal, honest and men of words and actions. Also, both sides have to recognize each other's constitutional role in true letter and spirit.
Neither military nor political leadership can handle the prevailing issues of Pakistan single handedly. The need of the hour is to cooperate with each other on domestic, defence and foreign policy issues. Since, the foreign policy of any country is the outcome of its internal strength, domestic peace, prosperity and national cohesion leads to a strong and effective foreign policy. This fact needs to be understood by all stakeholders. Hence every institution should remain in its own domain to strengthen government hands to serve the county in all areas, particularly in carrying out socioeconomic development of the country and running of strong foreign and defence policies. In this context, democracy will be only sustained and strengthened if all national institutions work in their own domains and mutually cooperate to maintain a good atmosphere for development of the country.
To avoid future military takeovers, sustain democracy and develop economically, we can also learn from our friendly country, Turkey. Turkey has also suffered such political upheavals in their history, but now they have managed to restrict the influence of each institution to its own sphere. Though, Pakistan's scenario is somewhat different, but things are not as bad as  perceived by some people in Pakistan. As a student of international politics, my personal opinion about the future of Pakistan seems very bright if our politicians follow the guidelines of our founding fathers and military establishment concentrates on its own responsibilities and always gives a helping hand to the civilian governments.
The FATF meeting: Unjustified decision for Pakistan
The threat that loomed over Pakistan since February has finally made an impact and unfortunately it is a negative one. In simpler words, Pakistan has been placed on the FATF Grey list. Optimists say that it is a rude awakening and there is still time to get a hold of matters and prevent the state from falling into the blacklist whereas the pessimists are of the opinion that the decision to sideline Pakistan like this is biased and unjustified. So far the pessimists seem to be on the logical end of the debate.
The FATF is an organization that works to keep a check on Money Laundering activities and Terrorist Financing. Pakistan is not a direct member of the organization, but is associated through the Asia/Pacific group which deals with money laundering. This is why direct impositions cannot be made on Pakistan, but APG and other financial institutions like the World Bank can be pressured not to give loans to Pakistan.
If the case is to be evaluated right from the beginning, then it can be seen that it was interest driven from the very beginning. The decision was not made in the first meeting rather a second round was called in where some members were offered incentives to vote in favor of the decision and the others were conveniently not present. This is proof of the fact that the superpower has made a decision to sideline Pakistan until and unless the state bows down to all their demands and they have gained the support of many states by one way or another. The end result of this was that in June 2018 Pakistan was finally placed on the dreaded Greylist. The injustice is evident from the fact that according to the Money Laundering index formulated by the Basel Institute there are 45 states above Pakistan in terms of money laundering of which none has been mentioned or even discussed to be placed on the FATF greylist. It is clear that the move has an agenda behind it which might be to pressurize Pakistan into following the US orders otherwise there were 45 other states to consider before bringing Pakistan into discussions regarding strategic deficiencies.
As far as Counter Terrorist Financing is concerned, it is nothing more than a mere allegation which is being propagated by the hostile next door neighbour to discredit the state's Nuclear Program. Pakistan is not sponsoring terrorism rather it is battling terrorism on its own soil. This is being done so not to satisfy the USA but for the state's own national security. Something which is a personal concern and a threat to the nation cannot be sponsored by the state thus all these allegations are false.
As wrong and unjust as the decision might be the bottom line is that it has been made and it will have consequences for Pakistan until and unless the state manages to get off the list. The first and most damaging consequence would be the decrease in foreign direct investment. Generally, when a state is put under suspicion of money laundering and sponsoring terrorism, foreign investors become reluctant to invest in the state because of its unstable internal conditions. It is common in the business world to opt for investment in areas with minimum chances of risk. Pakistan, with the label of the FATF grey list automatically becomes less appealing to investors. This is likely to put a strain on the country's financial situation. Furthermore, if Pakistan fails to satisfy the organization in the future, then the FATF is at full liberty to persuade the World Bank and IMF to stop providing loans to Pakistan as well. Considering the mega projects underway in Pakistan like CPEC, foreign investment is an important aspect and any decrease in that would have a negative impact on the state.
Though it should not have been done, but since it is done, Pakistan needs to increase its efforts to change its international image and also build a comprehensive and effective plan to eradicate all issues that put the state in a position to be blamed for such matters.