Russia and Turkey sign gas pipeline deal to benefit Europe
Clearly, Russia and Turkey is fast moving to build a strong, if not anti- unilateral posture of USA, alliance to improve trade and economic and strategic alliance.
Russia and Turkey have put tensions over Syria behind them to agree a gas pipeline deal which would open a new route for Russian energy to Western Europe. After kissing and making up from a downed Sukhoi fighter jet over Syria, Russia and Turkey are back to being business partners again. Gazprom and Botas Petroleum agreed on Oct. 10 to push ahead with the so-called Turkish Stream pipeline. Russian President Putin received Turkish President Erdogan in a Tsarist-era palace outside his home city of St Petersburg in August, when the two leaders, both powerful figures, announced plans for acceleration in trade and energy ties between two nations.
Russia and Turkey have signed an agreement to build a gas pipeline from Russia, a project that was suspended amid tensions between the two countries. The TurkStream pipeline would bring Russian natural gas to Europe on a southern route that would bypass Ukraine. "The agreement provides for the construction of two lines of the main pipeline across the bottom of the Black Sea," said Aleksei Miller, head of the state-owned Russian energy giant Gazprom. Miller said the lines would be built by the end of 2019, with the pipeline planned to carry Russian gas to Turkey and possibly European Union member Greece.
Russia froze talks on TurkStream when Turkish-Russian relations plummeted after the downing of a Russian fighter jet on the Syrian border by Turkish forces in November, with Moscow imposing trade and travel sanctions against Turkey and Russian and Turkish officials making personal attacks against each other. But a letter of regret from Erdogan on the death of the plane's pilot has led to a normalization of ties.
However, progress on Syria, over which they remain deeply divided, has been more problematic. Talking to media, Erdogan described the topic as "very sensitive", but said he had discussed Turkey's military operations in Syria with Putin. Both leaders said they had agreed on the importance of delivering aid to the city of Aleppo, whose opposition-held eastern sector has been encircled by Russian-backed Syrian forces for all but a short period since July. "We have a common position that everything must be done to deliver humanitarian aid to Aleppo," Putin said, adding he had agreed with Erdogan to intensify military contacts.
The agreement between Russian president Vladimir Putin and Turkish president Recep Tayyip Erdogan in Istanbul on October 10 would, if implemented, redraw the energy map of Europe by allowing Russia to bypass some of its gas around Ukraine, though it might hurt a few countries.
TurkStream
The Turkish Stream pipeline was designed by Gazprom as an alternative route into southern Europe instead of through Ukraine. It was to planned to have a total capacity of 63 billion cubic meters (bcm), consisting of four parallel pipelines each with a capacity of 15.75 bcm. Last October, Gazprom said it would cut the capacity by around 25%, citing its planned Nord Stream II pipeline. But that pipeline has now been dealt a mighty blow by a Poland anti-trust ruling. Gazprom claims it will go it alone now that its main European partners, including Shell, are out for now.
TurkStream, to be operated by Gazprom, the Russian state-owned gas monopoly, was proposed by Putin two years ago as a replacement for the abandoned South Stream pipeline which had involved co-operation between Russia and several EU countries. Talks faltered after the crisis triggered by the shooting down of a Russian Su-24 war plane by Turkish forces over the Syrian border in November 2015. But relations have thawed rapidly since June when Erdogan voiced regret for the downing of the Russian jet.
The agreement on October 10 came on the sidelines of the World Energy Congress in Istanbul, where Russian President Vladimir Putin met his Turkish counterpart, Recep Tayyip Erdogan, for talks. It was the Russian leader's first visit to Turkey since November when he attended the G20 summit in Antalya. "I am convinced that the process of normalization of our ties will continue rapidly," Erdogan told reporters during a joint news conference. The meeting in Istanbul was the third time in three months that Erdogan and Putin have met, stoking fears in the west that Moscow is exploiting tensions between Turkey, a NATO member with hopes of EU accession, and its traditional allies. The Turkish presidency dismissed such fears. "Neither Turkey's alliance with the West nor its relationship with Nato is up for debate," she said.
Moscow has become more wary about doing gas deals with Brussels after the EU blocked Russia's South Stream pipeline, according to Russian Foreign Minister Sergey Lavrov. "After the failure of South Stream, we will be ready to extend Turkish Stream to the territory of the European Union only after we received an unambiguous formal paper that guarantees the implementation of this project," Lavrov said, speaking to European businessmen in Moscow. Lavrov stressed that, according to experts, in the foreseeable future it will be very difficult for EU countries to live without Russian energy resources. "For Turkey, this means another natural gas pipeline that will promote the country as a global energy hub. For Russia, the project is important because it will bypass the territory of Ukraine as a transit country, which has repeatedly proven itself as unreliable partner," said economist Anna Glazova in an interview with Izvestia daily.
The gas pipeline agreement committed both Moscow and Istanbul to construction of two lines of pipes beneath Turkish waters on the bed of the Black Sea, with a combined capacity of 30bn cubic metres of gas. One would serve the Turkish market and the other the rest of Europe. The gas deal would also strengthen ties between Moscow and Ankara at a time of growing mistrust between Turkey and the west in the wake of the coup attempt that plunged the country into turmoil three months ago and killed 270 people.
When the agreement to build the Turkish Stream pipeline was reached in December 2014, it was assumed the pipeline would replace South Stream that had been blocked by the EU. However, after the Turkish air force shot down a Russian jet last year, the project was suspended. The plan for TurkStream emerged after Russia dropped plans to build the South Stream pipeline to Bulgaria due to opposition from the European Union, which is trying to reduce its dependence on Russian gas. Talks resumed after Ankara apologized to Moscow for the incident. In August, Russian President Vladimir Putin met Turkish counterpart Recep Tayyip Erdogan. The Turkish president said his country is interested in resuming talks on constructing the pipeline, including gas deliveries to Europe once it is in Turkey.
Rapprochement
As Turkey and Russia signed the deal for the construction of a major undersea gas pipeline, they vowed to seek common ground on the war in Syria, accelerating a normalization in ties nearly a year after Turkey shot down a Russian warplane. Turkish President Tayyip Erdogan hosted Russia's Vladimir Putin at an Ottoman-era villa in Istanbul for talks which touched on energy deals, trade and tourism ties, defense and the conflict in Syria, where the two leaders back opposing sides. "Today has been a full day with President Putin of discussing Russia-Turkish relations … I have full confidence that the normalization of Turkish-Russian ties will continue at a fast pace," Erdogan told a joint news conference.
The warming relations between NATO member Turkey and Russia comes as both countries are dealing with troubled economies and strained ties with the West. Putin said Moscow had decided to lift a ban on some food products from Turkey, imposed after the Turks shot down a Russian fighter jet near the Syrian border last November, and that both leaders had agreed to work toward the full-scale normalization of bilateral ties. They signed a deal on the TurkStream undersea gas pipeline, which will allow Moscow to strengthen its position in the European gas market and cut energy supplies via Ukraine, the main route for Russian energy into Europe. Erdogan also said plans for a Russian-built nuclear power plant in Turkey would be accelerated. Time lost on the Akkuyu project because of strained relations would be made up, he said. In 2013, Russia's state nuclear corporation Rosatom won a $20 billion contract to build four reactors in what was to become Turkey's first nuclear plant, but construction was halted after the downing of the Russian jet.
The rapprochement continued, with Putin and Erdogan overlooking their differences on Syria to agree closer military and intelligence co-operation. Ankara's relations with the US and European nations, in contrast, remain strained by what Erdogan perceived as slow and halfhearted backing after the attempt to overthrow him in July. Since then, Turkey has railed against Washington's refusal to immediately extradite Fethullah Gulen, the exiled Islamic cleric accused of masterminding the coup plot, a claim he strongly denies. It has also been riled by western warnings about the scale of the post-putsch crackdown that has seen more than 100,000 people sacked or dismissed from their jobs.
Russia is also building Turkey's first nuclear power plant, and Erdogan said the sides agreed to accelerate the project. Putin also said the two leaders agreed on the need to deliver aid to the besieged Syrian city of Aleppo, where Russian air strikes are supporting government forces, although the two sides were at odds over the "security" of the delivery routes.
The Russian leader also said his country was ready to reduce oil production and supports OPEC's initiative to cut production as a way to increase oil prices. "We believe that a freeze or even a reduction in the production of oil is probably the only appropriate decision for maintaining [the] sustainability of global energy," Putin said. Putin was due to hold talks with Venezuelan President Nicolas Maduro in Istanbul.
The gas pipeline deal is good for both Turkey and Russia. It is not so good for Ukraine and Bulgaria, who will lose out now that the South Stream pipeline is no longer needed. Bulgaria was going to collect transit revenues from that deal. "Turkish Stream hurts Ukraine because it deprives them of the trans-Balkan route that supplied Turkey via Ukraine, Moldova, Romania and Bulgaria. So it also deprives Bulgaria, Moldova and Romania of transit fees. Bulgaria is even unhappier than the others of course since South Stream is dead.
Differences
Despite their detente, Presidents Putin and Erdogan remain deeply at odds over Syria. It NATO links and its own separatist movement do not let Turkey come closer to Russia over Syria.
Russia has backed Syrian President Bashar al-Assad with a year-long air campaign against the rebels fighting him. Turkey backs the rebels and wants to see Assad out of power. On Saturday, Russia vetoed a French-drafted U.N. Security Council resolution that would have demanded an end to air strikes and military flights over Aleppo. A rival Russian draft text failed to get a minimum nine votes in favor. Erdogan said there would be further talks with Russia over the conflict in Syria. But there was little sign of any concrete progress toward reconciling their differences. "We discussed … how we can cooperate on this matter, especially on humanitarian aid to Aleppo, what strategy can we implement so people in Aleppo can find peace," Erdogan said. "We will come together with our foreign ministries and top military leaders and intelligence officers."
Though Turkey has softened its previous demand for the immediate departure of President Bashar al-Assad, it remains a key supporter of rebel forces that are battling the Syrian armed forces and their allies, while Russia is one of the Syrian president's staunchest allies. Putin said that Turkey and Russia had agreed on the importance of delivering aid to the embattled Syrian city of Aleppo, insisting that they had found a "common position" that everything possible must be done to allow humanitarian supplies as long as their safety could be ensured.
But with Russia accused by the US of bombing a UN aid convoy last month, it remained unclear what this would mean in practice.
Observation
The deal Russia and Turkey signed on the pipeline that can handle up to 32 billion cubic meters of gas per year. Gazprom CEO Aleksey Miller said he expects the project will be completed by 2019. On the stock side of the equation, it's impossible to say whether the pipeline is good for Gazprom's share price, because the stock hasn't been over $5 since April.
Obviously, one country that would be extremely disappointed and deeply worried about the growing ties between former Ottoman Empire and former Russian Empire by striking gas deal that indirectly belittles the prowess of USA as the global power and the only surviving super w power. Some of the strategic experts might feel the pinch of the positive consequences of the engineered and failed coup in Turkey and the shooting of a Russian war plane by Turkish forces, apparently on the orders from the Pentagon-CIA high command.
The present trends shows the bilateral economic ties would grow further, deepening in security matters and on global issues. However, how far Turkey, a NATO member, would be able to resist the strenuous pressure tactics of Washington remains to be seen.
Businesses Taking Lead in Climate Response
Spurred by consumer demand for eco-friendly practices, many businesses across the U.S. are moving aggressively to reduce their carbon footprint, including a major embrace of renewable energy and alternative-fueled vehicles, according to Deloitte's "Resources 2018 Study – Businesses Drive, Households Strive" released today.
The annual survey shows that businesses see addressing climate change as key to long-term industry resilience. Sustainability seems no longer optional – it has become important to fostering business growth and satisfying a wide range of stakeholders, including customers, suppliers, partners, employees and investors.
Although 86 percent of residential consumers believe government should be active in setting a vision and path for energy strategy, it is the private sector that is advancing the cause to manage resources for cleaner, more resilient, secure and affordable energy supplies.
"Businesses are not waiting for government to act on addressing climate change. They have picked up the gauntlet," said Marlene Motyka, Deloitte U.S. and global renewable energy leader and principal, Deloitte Transactions and Business Analytics LLP. "They are now driven to double down on their energy management efforts as they view their long-term viability through the climate lens."
Key findings
Of the 87 percent of businesses familiar with the U.S. pulling out of the Paris climate agreement, 4 in 10 are reviewing or changing their energy management policies in response, with 75 percent of those increasing their commitment and investment in energy management.
About 70 percent of customers are demanding companies procure a certain percentage of electricity from renewable sources.
The number of companies with carbon footprint goals has jumped to 61 percent in 2018, from just over half the year before.
Sixty-eight percent of residential consumers say they are concerned about climate change and their personal carbon footprints, outpacing the previous high of 65 percent in 2016.
Nearly three-fourths (74 percent) of residential consumers stated that climate change is caused by human action, up six percentage points from 2017.
Renewables rated key to energy independence, millennials tip the scale
More than three-fourths (76 percent) of survey respondents cited renewables as key for achieving energy independence, jumping five percentage points from 2017. This seems to represent a change in mindset with many respondents now seeing a connection that was once widely thought to be implausible.
In addition, many millennials – greener and "techier" than other generations – see renewables as the answer to their environmental concerns. In fact, 64 percent rank utilizing clean energy sources among their top three most important energy-related issues. Also, they are more likely to adopt new solutions, such as electric vehicles, home automation systems and time-of-use rates.
Businesses making EVs an easy choice
Many businesses not only say reducing their electricity consumption is important to staying competitive but they also are helping to transform the transportation sector as more consumers and employees eye electric vehicles and hybrids as a prime pick for their next vehicle.
Business respondents expect gasoline or diesel vehicles will make up less than half (49 percent) of their transportation fleets by 2020. If so, it would mark the first-time vehicles powered by alternative fuels will constitute a majority of corporate fleets. In fact, businesses are accelerating their efforts to support employees who drive electric vehicles, with well over half (56 percent), offering EV charging stations. Fifty-two percent of these businesses own the charging stations themselves, while 41 percent belong to the building owner.
Businesses Turn to Self-Generation for Greater Control Over Energy
On-site generation also is on the rise as distributed resources are increasingly viewed as being realistic and cost-effective, and as businesses desire greater control over their energy supplies in terms of price, quality and reliability. Fifty-nine percent of businesses now generate some portion of their electricity supply on-site, and of those businesses, 13 percent are using renewables, 13 percent use on-site co-generation and 10 percent are using on-site battery storage.
Nearly half of business respondents are working to procure more electricity from renewable sources, and nearly two-thirds (61 percent) said combining battery storage with renewable sources would motivate them to do more. Additionally, businesses are responding to increased power outages by purchasing backup generators, adding battery storage units, and expanding the amount of electricity they self-generate.
Smart home apps not catching on, cyber concerns cooling interest
Despite support for more innovative energy savings, only 20 percent of respondents have automated home functions, such as smart thermostats. In fact, amid growing reports of hacked home devices, 21 percent of respondents cited privacy and security concerns as a barrier to upgrading their thermostats, compared to 15 percent last year. In addition, penetration of smart thermostats and automation systems remains very low with only 4 percent using a home automation system and just 8 percent utilizing a programmable thermostat.
A majority of both businesses and residential consumers want environmentally responsible, reliable assets, preferably close by, that they can control to optimize reliability, flexibility and cost. However, this year's survey seems to emphasize that privacy and security concerns should be addressed by providers soon to maintain the momentum for a clean secure energy future.
"Utilities are being challenged to get to know their customers better, and the industry has a long way to go," said Andrew Slaughter, executive director, Deloitte Center for Energy Solutions, Deloitte Services LP. "What appears clear is that the electric utility sector's transformation will likely be one of decentralization, digitalization, and decarbonization driven by business and residential consumer demand for a cleaner, more resilient, secure and affordable energy supply."
Advancing Africa with Renewable Energy Auctions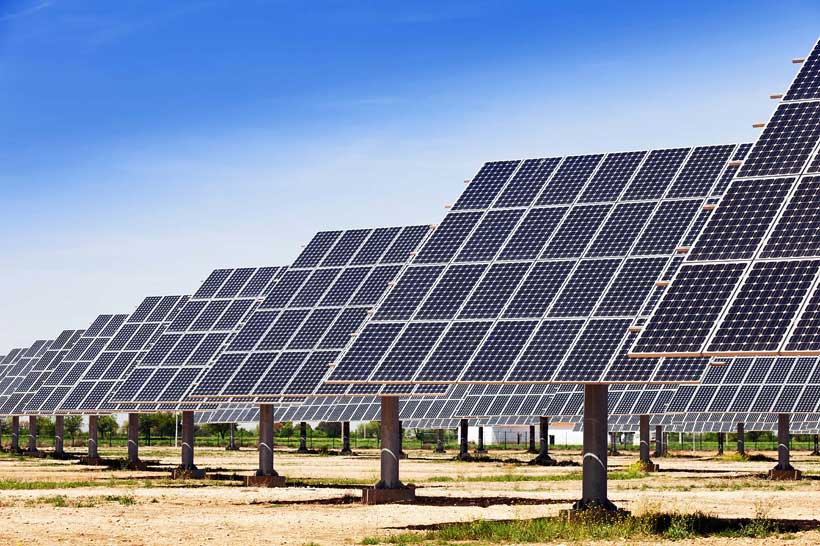 Driven by a growing interest in renewable energy technologies as a competitive mechanism for price determination auctions have become the fastest growing renewable energy policy mechanism globally — increasing at a rate faster than even feed-in tariffs and feed-in premiums.
But while renewable energy auctions in predictably sun-drenched locations like Saudi Arabia have been making headlines for years, less media attention has focused on "energy leapfrog" countries in Sub-Saharan Africa, where low-price renewable generated electricity can mitigate potential carbon emissions while providing reliable first-time energy access and opportunities for low-carbon economic growth.
IRENA's new report, Renewable Energy Auctions: Cases from Sub-Saharan Africa, analyses the design details and price outcomes from three renewable energy auctions in Sub-Saharan Africa — specifically in Uganda, South Africa and Zambia — with the aim to unearth a set of lessons and recommendations that can inform good auction design in the context of emerging market economies.
Renewable Energy Auctions shows that in South Africa, auctions have driven the cost of solar PV and wind power down to less than the average cost of power supply from the national utility and the cost of new coal-fired power stations. Largely based on the country's success, auctions have emerged as the preferred tool to procure electricity and set renewable energy prices in sub-Saharan Africa, with installed solar PV generation capacity increasing ten-fold across the region between 2012 and 2016.
Ghana, Mauritius, Uganda and Zambia have run renewable energy auctions, while at least 15 more sub-Saharan African countries are developing auction programmes. In these countries, price outcomes for solar PV have been similar, or even significantly below, global average prices — reflecting growing technology maturity and falling technology costs.
The report shows that to be successful, auctions should be independently managed and associated with transparent and well-designed power purchase agreements and other contracts. They should also be closely linked to wider national development policies, and can be justified with socio-economic and environmental considerations, as well as the need to boost power supply.
Is natural gas in good shape for the future?
"Are we entering a Golden Age of Gas?" – That was the question the International Energy Agency asked in 2011 when examining the combination of market dynamics and policies that might allow natural gas to thrive in the future.
The idea of a "Golden Age" was built on a few pillars. On the supply side, the main thesis was that the abundance of unconventional gas resources would help to bring down supply costs, making natural gas more attractive and accessible worldwide. On the demand side, the main elements were an ambitious policy promoting gas use in China, lower growth in nuclear power and more use of gas in road transport.
Seven years later, most of these pillars are still at least partly in place. Today's price levels are very much in line with those in the "Golden Age" analysis; China has reserved a strategic role in its energy policy for gas; the outlook for nuclear has indeed faded somewhat; the only area where natural gas has not made much ground is road transport, where electric vehicles have taken the lead.
Yet the mood in the natural gas industry, at least outside the United States, has not always been so optimistic since then. Demand has slowed considerably for most of the period since 2011, from an average of 2.8% per year between 2000 and 2010, to 1.4% per year from 2011-2016; lower prices squeezed revenues; traditional business models have been questioned without anyone being sure what will take their place; and the competitive landscape has become significantly more complex, as the traditional sparring partners for gas – coal and, to a lesser extent, oil – have been joined by the rising forces of renewables and energy efficiency.
What could the long-term outlook look like for natural gas? Every year, the World Energy Outlook chooses a fuel for an in-depth analysis. In 2017, that focus was on natural gas. The four chapters of that analysis, including a wealth of detail on the outlook for natural gas, are now available to download for free – and describe in detail the possible long-term opportunities and constraints that could face this fuel in the future.
Three key trends highlighted in the WEO projections and in the IEA's five-year forecasts also came through very clearly in new data on global energy and CO2 emissions trends for 2017.
China and other emerging markets are the consumers of the future
Natural gas demand rebounded and grew by an estimated 3% in 2017. China alone accounted for nearly 30% of global growth – with more than 30 bcm out of a total of nearly 120 bcm. This reflects a structural shift in the Chinese economy away from energy-intensive industrial sectors as well as a move towards cleaner energy sources, with both trends benefiting natural gas. As part of the official policy drive to "make China's skies blue again," there has been a strong push to phase out the practice of burning coal in industrial boilers (especially those in and around major cities) as well as reduce coal use for residential heating.
In the New Policies Scenario to 2040, global natural gas consumption expands at an average rate of 1.6% per year to 2040, lower than the estimated 3% achieved in 2017 but a much higher rate than oil (0.5% per year on average) and coal (essentially flat). More than 80% of this growth takes place in developing countries, led by China, India and other countries in Asia. The challenge for the gas industry is that much of the gas needs to be imported (and so transportation costs are significant); infrastructure is often not yet in place; and policy-makers and consumers are very sensitive to questions of affordability.
Gas-for-power is no longer the main growth opportunity
The data for 2017 show that most of the increase came from gas consumption by industry and for use in buildings. In the WEO analysis, power generation is no longer the main projected growth area, even though this is currently the largest gas-consuming sector worldwide. Competition from other sources of electricity generation, from renewables in particular, is fierce. Only where gas prices are expected to be very low (e.g. United States, Russia and parts of the Middle East) is it commercially viable for gas plants to run at high utilisation rates and provide baseload power. In most gas-importing regions, the primary role of gas plants is to provide mid-load and peak load power, implying significantly lower utilisation rates and hence lower gas burn.
In the New Policies Scenario, the largest increase in gas demand comes instead from industry. Where gas is available, it is very well suited to meeting industrial demand. Competition from renewables is more limited, especially for provision of high-temperature heat. Gas typically beats oil on price, and beats coal on convenience and on emissions (notably for air pollutants, a major policy consideration in many developing countries). A similar combination of convenience and environmental advantages helps gas to displace household coal consumption for heating and as a cooking fuel. Gas also has potential in some countries as a lower emissions alternative to oil for transportation, especially for heavy-duty vehicles.
Competitiveness is key
Gas consumers responded in 2017 to abundant and relatively low-cost supplies, underlining that – if natural gas is to gain a firm foothold in emerging markets – it is of crucial importance that suppliers keep the cost gap to alternative fuels, including solar and wind, as narrow as possible. Projected changes on the supply side are indeed maintaining some downward pressure on prices and increasing the comfort that importers can feel in the future security and diversity of supply. A period of ample availability of LNG, driven largely by new liquefaction capacity in Australia and the United States, is deepening market liquidity and the ability to procure gas on a short-term basis. New projects and exporters are increasing the range of potential suppliers and competition for customers. Destination-flexible US exports are reducing the rigidity of LNG trade. More and more gas is being priced on the basis of benchmarks that reflect the supply-demand balance for gas, rather than the price of alternative fuels. The contours of a new, more globalised gas market are becoming visible.
This re-writing of the gas rulebook is creating uncertainty for some producers, who have claimed that long-term contracts indexed to oil prices and other trade rules (notably take-or-pay clauses) are vital for the financing of capital-intensive upstream and infrastructure projects. In the WEO-2017, we argue that the emergence of a new, more flexible gas order, the rise of major company "aggregators" that maintain a diverse global portfolio of gas sources and market positions, and a marked shift towards LNG are interdependent developments. The risk of a shortfall of investment in new supply is real, but in our judgement there is scope for brownfield project expansions and smaller, less capital-intensive projects in the LNG business to underpin project development in the next ten years and prevent a hard landing for markets in the 2020s. As gas trade expands by more than 500 bcm over the period to 2040, LNG's inherent flexibility give it the edge over most new cross-border pipeline projects and, as a result, LNG meets the lion's share of the growth in long-distance gas trade in the period to 2040. Although the European Union remains the largest importer of gas, Asian countries lead the growth in global gas trade with the Asia Pacific region as a whole accounting for some 80% of the growth in net-imports.
The other key debate about natural gas that we focused on in the WEO-2017 is its role in the multiple energy transitions that are underway. This includes how gas might fare in a scenario that is consistent with the Paris Agreement and the sharp reductions in global emissions that are required to keep the rise in global average temperatures down to 'well below 2 degrees' and to improve the world's air quality.
Two key attributes of gas come strongly into play in this discussion. First, versatility: gas can play multiple roles across the energy system in a way that no other fuel or technology can match, generating power, heat, and mobility. Second, the environmental dimension: combustion of natural gas does produce nitrogen oxides (NOX), but emissions of the other major sources of poor air quality, particulate matter and sulfur dioxide, are negligible. The combustion of gas releases some 40% less CO2 than the combustion of coal and around 20% less than the burning of oil. Taking into account the efficiency of transforming gas into electricity, a combined-cycle gas turbine emits around 350 grammes of CO2 per kilowatt-hour, well under half of what a supercritical coal plant emits for the same amount of electricity. Gas-fired power plants also have technical and economic characteristics that make them a very suitable partner for a strategy favouring the expansion of variable renewables.
However, the industry cannot take it for granted that environmental arguments work in its favour, especially in ambitious decarbonisation scenarios such as the Sustainable Development Scenario. As the cleanest burning fossil fuel and one that emits few local air pollutants, natural gas fares best among the fossil fuels in the Sustainable Development Scenario, with consumption increasing by nearly 20% between 2016 and 2030 before exhibiting a very gradual decline. However, the contribution of natural gas to decarbonisation in this scenario varies across regions, between sectors and over time. In energy systems that are currently heavily reliant on coal, notably in China and India, natural gas can play a sustained, positive role. It has much less potential to help emissions reduction in more mature gas markets, although in the United States and Europe there is a window of opportunity for gas to aid decarbonisation by accelerating the switch away from coal. With the rapid ascent of low-carbon technologies in this scenario, the principal function of gas is to provide flexibility to support the integration of variable renewables. For some industrial applications, and in some parts of the transport sector, the "bridge" for gas is a much longer one, as cost-effective renewable alternatives are less readily available.
Secondly, it is important to recall that methane – the primary component of natural gas – is a potent greenhouse gas and emissions of methane along the oil and gas value chain (which are estimated for 2015 at around 76 Mt of methane) threaten to reduce many of the climate advantages claimed by gas. In the WEO-2017, we present first-of-a-kind marginal abatement cost curves for methane emissions from oil and gas operations, which suggest that around 40-50% of today's emissions from the oil and gas sector could be avoided using approaches that have zero or negative costs (because the captured methane can be sold). Implementing just these cost-effective abatement measures in the New Policies Scenario would have the same impact on reducing the average global surface temperature rise in 2100 as immediately shutting all existing coal-fired power plants in China. If natural gas is to play a credible role in the transition to a decarbonised energy system, this is an opportunity for action that cannot be ignored.
Ultimately, the prospects for natural gas will be determined by how it is assessed by policy-makers and prospective consumers against three criteria: is it affordable, is it secure, and is it clean? In each of these areas, there is homework for the industry to do, to keep costs under control, to ensure adequate and timely investment, and to tackle the issue of methane emissions. If the answers to these questions are positive, then gas can make a persuasive pitch for a place in countries' energy strategies, underpinning further infrastructure development and opening new opportunities for growth.
The International Energy Agency will provide its updated 5-year gas markets forecasts in the next Gas 2018 publication, which will be launched at the World Gas Conference, in Washington D.C., on 26 June 2018.