Nicaragua: A steady, admirable regional economic growth
Since his early days in office (2007), President Daniel Ortega and his government began elaborating a National Plan of Human Development with a clear goal to reduce inequality by increasing the fight against poverty, cutting irrelevant expenditures and increase investment in social sectors and rural infrastructure.
In the mean time international organizations such as the World Bank and FAO have provided expertise and assistance through their technical cooperation programs including the International Association of Development (AIF) in order to help alleviate the most vulnerable rural – farming families and improve the state of public works and infrastructure throughout Nicaragua.
Despite of an overwhelming global economic turmoil, the government of President Daniel Ortega has been highly praised by competent international actors for maintaining an economic growth that is beyond average in Latin America and the Caribbean. Managua, regardless of its leftist government, has implemented admirable macroeconomic policies, combined with a growing international presence of Nicaragua's exported products and an ever growing attraction of Foreign Direct Investment. These long term actions have helped the Central American nation to appropriately handle the economic turbulences of 2008-2009 and make the most out of the spiking food and oil prices.
In 2011, national economic growth reached a record high of 6.2 percent; meanwhile in 2015 the country had a 3.9 percent national growth, the lowest growth level in the last five years. In 2016, Nicaragua is expected to reach a 4.5 percent economic growth, making it the country with the highest prosperous level in Central America, and is expected to exceed Panama's and Costa Rica's economic growth this year due to: the contracted flow of commodities and movement of cargo in Panamanian ports; Costa Rica's president has been voted the least popular leader of the Americas and as a result his country is expected to perform poorly this year.
According to a National Central Bank study, during the first semester of 2016, Nicaragua's economy grew up to 4.6 percent, while experiencing a significant growth level if compared with the same period in 2015. Managua has ripe conditions to maintain a stable level of growth, as this year is coming to a close the level of growth could slightly exceed the level of 4.6 percent.
In the same vein, in May 2016 there was an average of 5.4 percent growth higher than May 2015. This year the economic activities that registered a hoicked level of growth were: financial intermediation and related services (9.6 percent), agriculture (7.9 percent), domestic and international commerce (6.3 percent), public administration and national defence (5.2 percent) and transportation and communications infrastructure (3.2 percent). In 2015, Nicaragua's Gross Domestic Product grew by 4.9 percent with an inflation of only 3 percent.
The macroeconomic stability of Nicaragua has allowed the government to embrace pioneering strategies that combat poverty in the long run, especially in the rural areas, instead of succumbing into short run decisions that could further protract the glaucous levels of poverty. Visionary leadership and determination of President Daniel Ortega has been quintessential towards reducing the rampant levels of poverty, where in just a five years period (2009-2014) the national poverty level in Nicaragua saw a significant reduction by 13 points (from 42.5 percent down to 29.6 percent); meanwhile extreme poverty was reduced by 6 points (from 14.6 percent down to 8.3 percent).
Another important matter that will have a direct impact in Nicaragua's economy is the construction of the "Great Bi-oceanic Canal of Nicaragua," which pretends to unite the Pacific with the Caribbean Sea through: a spacious canal that will allow the circulation of large cargo shipments; connect the two shores with a major highway; the construction of a double track railway; installation of an oil pipeline; two deep water ports; two airports and two free trade zones.
This is an initiative that President Ortega's government is trying to develop so that it can compete with Panama and offer an alternative service to maritime transport and to the shipment of commodities; such an investment could exceed the amount of USD40 billion.
While the legal aspects of this concession are already finalized, in Managua there are high hopes on this mega project; it is expected to bring optimistic structural changes to the matrix of national economy. Nicaragua would emerge from an economy based on raw materials into a nation that has an economy centred on a highly integrated chain of services, logistics management and the storage of consumption goods.
The study of feasibility and environmental impact for the Great Canal of Nicaragua started this year and the government has already awarded a fifty year long concession (with the possibility for renewal) to HKND Group, a Chinese construction company that will start the project in December 2016 and cut the ribbon of inauguration by mid 2019.
Nicaragua's Great Canal is perceived as a project that will pave the strategic road of the future economic development of Nicaragua as well as raise the bar of growth in the whole region. Let's not forget that amid persisting economic stagnation and recession in the global north, Daniel Ortega's Nicaragua continues to sail on calm water that ensure a constant state of economic growth equilibrium.
Science, Philosophy and Truth: Are We Prepared For "Covid II"?
"The enemy is the unphilosophical spirit which knows nothing and wants to know nothing of truth."-Karl Jaspers, Reason and Anti-Reason in our Time (1971)
The original pandemic ("Covid I") was a crisis of both science and philosophy. Though the conspicuous crisis threat was biological – a virus-based pathology and its derivative harms – America's remediation strategies were undermined by assorted forces of unreason. More precisely, during the pandemic, anti-science bias revealed an enemy that Karl Jaspers would have called an "unphilosophical spirit." By the 20th-century philosopher's definition, such a confounding spirit not only "knows nothing" of truth, it "wants to know nothing of truth."
In the matter of Covid I, this dissembling spirit was pervasive, far-reaching and (to borrow from military parlance) "force-multiplying." It was most plainly manifested by a substantial dismissiveness of competent medical authority. It is still widely embraced by large segments of the population.
How did we get here? In candor, thoughtful philosophical explanations are always a challenging task for Americans. Millions do value their university degrees and affiliations, but these heartening sentiments generally have more to do with expected career benefits or sports-team loyalties than with any supposed worthiness of higher education per se. Soon, for this sizable minority, the potential annoyances of vaccination and masking could once again override the well-founded conclusions of medical science.
Not much has changed since the "Trump Era." But whatever the particular crisis setting, truth remains "exculpatory." Any proper judgments concerning "Covid II" ought still to be fact-driven and science-based.
There are times for every nation when history, reason and intellect deserve absolute pride of place. Today, at the possible beginnings of another Covid outbreak, this could be one of those times. What needs to be done?
To remind, in the United States and in any other nation-state that has founded a society upon some valid forms of dialectical education, politics can offer only a reflection of what is real. Because our collective unwillingness to acknowledge this key limitation, Americans ultimately suffered more than one million pandemic fatalities. For comparison, this number represents approximately twenty-times the total American military's loss of life during the Vietnam War.
For the moment, at least, Donald J. Trump is out of power, but the crudely retrograde sentiments that first brought him to the presidency endure unabated. Now, still lacking sufficiently dedicated commitments of "mind," We the people should not express surprise at the breadth of our recent failures or the plausible odds of a lethal recurrence. Casually, in increments, and over many years, the seductive requirements of wealth and "success" were permitted to become the very highest ideal of American life. Always, unsurprisingly, these "unphilosophical" requirements turned out to be high-cost delusions.
Today, possibly facing "Covid II," America's vulnerabilities remain rooted in anti-reason and anti-science, in an "unphilosophical spirit' that "wants to know nothing of truth." There are also variously prior and overlapping economic explanations. American well-being and "democracy" have sprung from a calculated posture of engineered consumption. In this easy-to confirm source of national debility, our marching orders fuse into one amply-clarifying conclusion: "In the United States, you are what you buy."
It follows from all this that America's political and public health failures are the product of a society where anti-intellectual lives are actively encouraged. Accordingly, an individual American's life success is still often measured not by any rational criteria of reasoned judgment, but by his or her visceral compliance with a discernible "collective will." In the United States, such presumptive "will" is typically centered on the disjointed urgings of "mass." It's not that such irrational urgings apply equally to all conceivable matters of mind, but that they surface wherever the expected benefits of intellectual exertion appear "too theoretical."
There is more. What most meaningfully animates American politics today is not any defensible interest in learning, progress or survival, but a steadily-escalating fear of personal insignificance. Though usually most apparent at the presidential level, such (literally) dreadful insignificance can be experienced collectively, even by an entire nation. Either way, its precise locus of origin concerns certain deeply-felt human anxieties about not being valued or not being wanted. Among other things, these anxieties are potentially impactful on the country's most critical health policies.
Before any struggle against "Covid II" could become serious, an unblemished spirit of science and philosophy must be allowed to prevail. Perpetually ground down by the babble of jabbering pundits and half-educated politicos, We the people are only rarely motivated by any recognizable elements of insight or courage. Ironically, we are just now learning to accept that our politics-battered Constitutionis being subjected to fully intentional blows of public abrogation. These stupefying blows include randomly incoherent assaults by a former head of state, by a previous president who "loves the poorly educated" and who loathes any hints of compassion, science or philosophy.
Inter alia, Donald J. Trump abhors reason-based considerations of law, intellect or independent analytic thought. For the United States, it remains a knowingly perilous and unforgivable combination. At the end of his chaotic and self-serving presidential tenure, Trump's personal defeat was paralleled by his extensive personal derangements of medical science. Credo quia absurdum, warned the ancient philosophers: "I believe because it is absurd."
There is more. To understand the coinciding horrors of the Covid I and Trump Era declensions, we must first look beyond mere reflections. Even now, in these United States, an authentically willing-to-think individual is little more than a quaint artifact of some previously-imagined history. At present, more refractory than ever to personal courage and authentic learning, an American "mass" displays no decipherable intentions of taking itself seriously. Even after Trump, Covid II is already on its way to inflicting politics-accelerated harms.
"Headpieces filled with straw…" is the way poet T S Eliot would have characterized present-day American society. He would have observed, further, an embittered American "mass" marching insistently backward, cheerlessly, in grimly plausible lockstep with portents of future Covid epidemic illness. What next? Whatever our specific political leanings or party loyalties, our exhausted people will still need to navigate the incessantly breathless rhythms of a vast and uncaring national "machine."Artificial intelligence (AI) could never rescue us in the absence of a more widespread and pre-existing "natural intelligence."
We Americans inhabit the one society that could have been different. Once we even displayed a unique potential to nurture individuals to become more than "mass." Then, Ralph Waldo Emerson described us as a people animated by industry and self-reliance, not by moral paralysis, anti-reason or "fear and trembling." Friedrich Nietzsche would have urged Americans to "learn to live upon mountains" (that is, to becomewillfully thinking individuals), but today an entire nation remains grudgingly content with the very tiniest of elevations.
In Zarathustra, Nietzsche warned decent civilizations never to seek the "higher man" at the "marketplace," but that is exactly where America first discovered Donald J. Trump. To combat Covid II, we ought to look elsewhere in 2024. Our next president, Democrat or Republican, man or women, will need to center on more than money and commerce. In all matters, he or she should want to know somethingof truth.
The core enemy faced by the United States as it would confront Covid II is not any one specific person or ideology, not any one political party or another. It is We the People. About this we can learn even more from Zarathustra: "The worst enemy you can encounter will always be you, yourself; you will lie in wait for yourself in caves and woods." So today we still remain poised against ourselves, against our latent intellectual capacities, contra our own efforts at managing Covid II.
Bottom line? In spite of our proudly clichéd claim to "rugged individualism," we Americans are shaped not by any exceptional human capacities, but by relentless patterns of conformance. Amusing ourselves to death with illiterate pastimes and cheap entertainments, our imperiled American society still bristles with moronic jingles, shameless hucksterism, crass allusions and telltale equivocations. Surely we ought finally to be willing to inquire: Isn't there more to this long-suffering country than abjured learning, relentless imitation and marginalizing commerce? Whatever we might choose to answer, available options are becoming increasingly limited.
"I celebrate myself, and sing myself," observed American Transcendentalist poet Walt Whitman, but now, in general, the self-deluding American Selfis created by numbing forms of "skills-based education," by unhidden patterns of tastelessness and by a defiling culture of gratuitous rancor. Prima facie, such a culture can never be rendered consistent with science and reason.
Never.
The struggle against Covid II could resemble our fight against Covid I. Once again, our necessary redemption as a people and aa a nation could not be generated from "mass." Once again, the resolution of a major medical problem would need to proceed hand-in-hand with critical intellectual and political refinements.
There is a correct way to fix our deflected country, but not while We the people stubbornly inhabit pre-packaged ideologies of unreason and anti-thought.
Going forward against Covid II, we ought finally to insist upon expanding the sovereignty of a literate and virtuous citizenry. In accomplishing this immense task, basic changes will be needed at the level of microcosm, at the level of the individual person. Following the German Romantic poet Novalis' idea that to become a human being is essentially an art, the Swiss-German author/philosopher Hermann Hesse reminds us that every society is a cumulative expression of unique individuals. In this same regard, Swiss psychologist Carl G. Jung goes even further, claiming, in The Undiscovered Self (1957), that every society represents "the sum total of individual souls seeking redemption."
It would be easy to conclude that the task of intellectual and moral reconstruction – a task necessarily antecedent to any successful management of Covid II – lies beyond our normal American capacities. Nonetheless, to accede to any such fatalistic conclusion would be tantamount to collective surrender. Far better that the citizenry grasp for any still-residual sources of national and international unity and exploit this universal font for national and international survival.
We have been considering the effects of an "unphilosophical spirit which knows nothing and wants to know nothing of truth." This spirit, if unrevised, would leave us unprepared to meet the core biological threats of Covid II. To meet these threats, We the people will finally have to understand the primal intersections of science and philosophy. Only by renouncing an "unphilosophical spirit" could we Americans become suitably prepared to combat another possible disease epidemic.
To the extent that it resembles the original Covid I pandemic, Covid II would be more than "just" a medical or scientific problem. It would also represent a philosophical problem in the sense that ever-present forces of manipulation, criminality and anti-reason could once again stand in the way of problem resolution. To solve this philosophical problem in time, We the people will first need to value science-based evidence more highly than any false-reassurances of political contrivance.
Should such an essential valuation be expected?
Are we fully prepared for Covid II?
While GOP Wants Change, the Democratic Donkey in Power Dig in Their Heels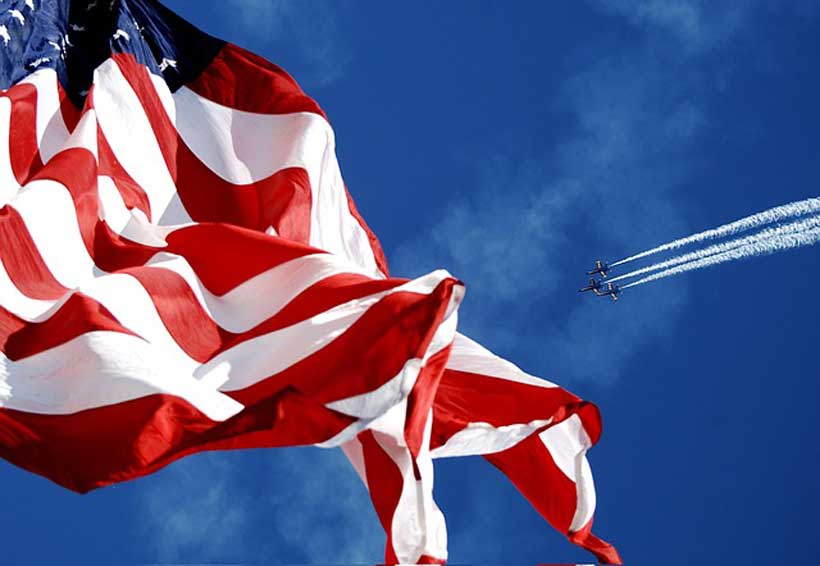 "All the world's a stage," proclaimed the hero of a Shakespearean comedy. If we follow this metaphor, presidential elections in America are always a multi-act drama, often turning into a melodrama with elements of tragicomedy and even farce. Major and minor characters perform on the political stage, sudden plot twists are punctuated by various special effects, and culminate in a colorful extravaganza in November of each leap year.
The audience watching the play from inside the theater can only follow the actors' performances, trying to keep up with the rapid unfolding of the plot's intricacies, and wonder how the show will end. But unlike the conclusion of a Shakespearean comedy, much depends on the outcome of the US election. So, even if the opening of the show doesn't herald a stunning display of stagecraft, the world's attention will be focused on the American political scene in one way or another.
Two categories clearly stand out among audiences of this theater. The first can be conventionally described as political romantics. This group does not demand a reading from the actor, but a complete death in earnest. The romantics always talk about the "historic choice," about the critical "bifurcation point" in the development of the US, and about the "fateful" significance of this electoral cycle both for America and for the rest of humanity.
Another category are the conventional skeptics. They assume that, for all its splendor and even pomp, the process will make little difference to the lives of Americans, let alone to all the other inhabitants of our planet. Mark Twain, who clearly belonged to the skeptical camp, is credited with perhaps the most emphatic credo of the latter: "If voting made any difference they wouldn't let us do it."
These two categories are certainly present in Russia. Our romantics always hope that a change of team in the White House will open up new opportunities in relations between our two countries. Today, they assume that there can be no one worse for Russia than the incumbent US president. They remind us that, since Richard Nixon, it has always been easier for Moscow to deal with pragmatic Republicans than with ideological Democrats. They also pay tribute to Donald Trump, generously quoting his recent reassuring statements about Russia.
Skeptics, for their part, stress that American foreign policy has always been bipartisan and that there is a strong negative consensus against Russia in the American political establishment. They also often bring up Trump, but only as a clear illustration of the fact that even a US president who is generally favorable to Moscow is inevitably powerless in the face of the all-powerful 'deep state'.
Probably both romantics and skeptics have their own truth. But if the skeptics are right in general, the romantics may be sometimes correct. Indeed, there is now a broad and enduring anti-Russian consensus in the US – broader and more enduring than even a similar anti-China consensus. The White House and Congress, the Pentagon and the State Department, the leading media and influential think tanks generally have, if not unified, then very close positions on Moscow, and these positions are unlikely to change even in the medium term.
Nevertheless, any new team in Washington has to distinguish itself from the old one and prove its undeniable superiority over its predecessors. This means new nuances in foreign policy. For example, the Republicans will not abandon military support for Kiev, but they will have to take into account that foreign aid programs have never been popular with voters, especially conservative ones.
It is therefore reasonable to expect that the Republicans will seek to tighten control over how US military and other aid to Ukraine is spent. We can also expect them to push for a "fairer" distribution of the burden of military support for Ukraine between Washington and its European allies.
Moreover, US approaches to Russia should be seen in the broader context of US foreign policy. For example, Democrats have traditionally been much more concerned than their Republican opponents about promoting liberal values around the world. This fixation wins Joe Biden points in predominantly liberal Europe, but creates problems with such important "illiberal" or "not quite liberal" US partners like Turkey, Saudi Arabia, Vietnam, or even India.
A Republican victory would be enthusiastically welcomed in these countries, but would pose a serious challenge to fragile transatlantic unity. These differences, though not radical, need to be taken into account by all international actors, including Russia.
As always, the Republican elephant in opposition today demands change, while the Democratic donkey in power wants things to hold firm. A victory for Biden in next November's election would mean another four years of the status quo, unless the aging president is forced to leave office before January 2029. A victory for any Republican candidate would trigger a process of revision of policy, creating both new opportunities and new challenges for America and the rest of the world.
From our partner RIAC
US-China: Creeping Escalation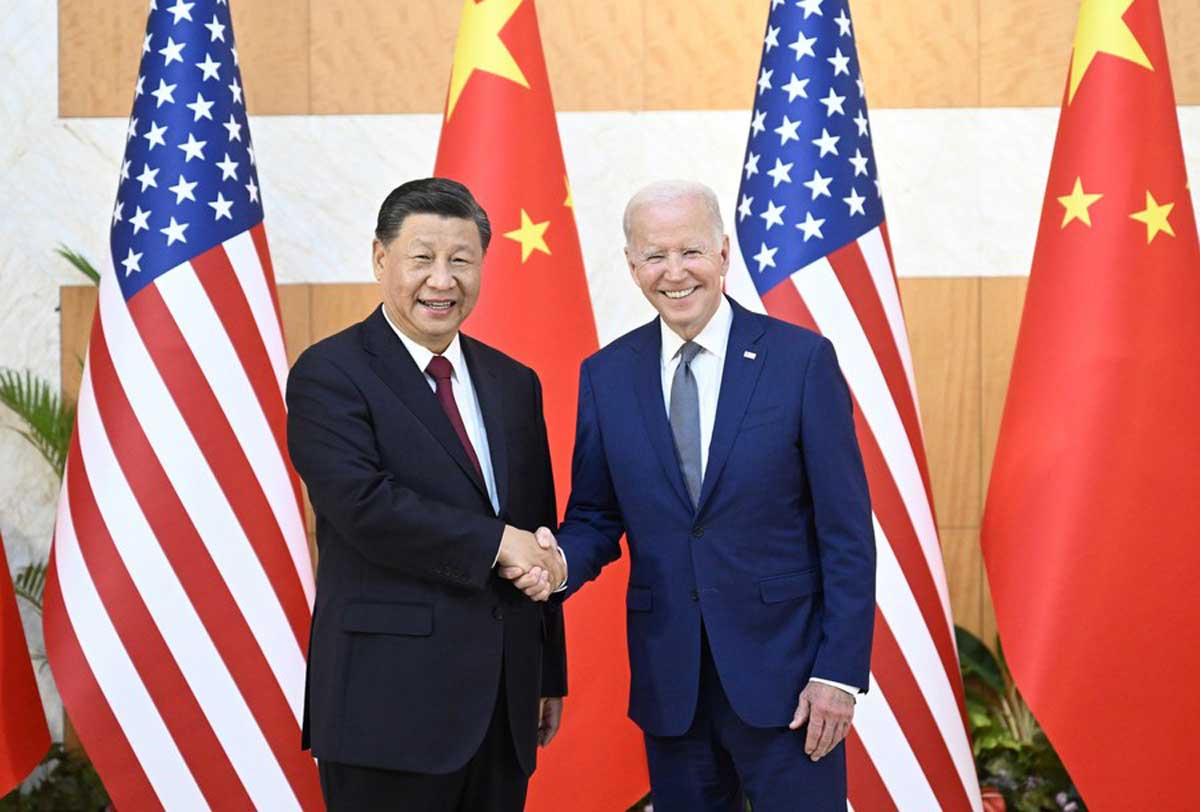 The deterioration of US-China relations has long been a generally recognised trend. Contradictions on specific issues, such as human rights, have been accumulating since the boom in trade between the two countries in the 1990s and 2000s. During the presidency of Barack Obama, the outlook for bilateral ties gradually began to darken against the backdrop of the US pivot to Asia, the situation in the South China Sea, and several incidents in the digital environment. Donald Trump took an even tougher line toward Beijing, directly voicing Washington's entire list of claims against China.
The high-tech sector has become a key front for containing China. The general line of Washington is to limit the access of Chinese companies to the technologies of the United States and its allies. Such technologies can solve dual-use problems and lead to the subsequent modernisation of the PRC in both the military and civilian sectors. President Joe Biden has continued the prior administration's protectionist course, which confirms the absence of critical inter-party differences on the issue of relations with China. Another indicator of China's containment in the field of high technologies is President Biden's new Executive Order "On Addressing United States Investments in Certain National Security Technologies and Products in Countries of Concern."
The new Executive Order introduces a National Emergency due to the fact that individual countries use access to US civilian technology to develop their military-industrial complex. In the annex to the Order, China is named as such a country, as well as the special administrative regions of Hong Kong and Macau. The very concept of the National Emergency concept has its own specifics. More than four dozen states of emergency are simultaneously in effect in the United States with regards to various foreign policy issues. The president imposes them on the basis of the International Emergency Economic Powers Act of 1977 (IEEPA), which gives the US Commander-in-Chief the ability to use economic sanctions to counter existing threats. That is, a state of emergency is introduced on a selective issue, and serves as the basis to exercise individual powers.
The Executive Order implies at least two innovations. First, the Administration, represented by the State and Commerce Departments, must create a list of foreign persons who are individuals or legal entities from a particular Country of Concern. In this case, from China. Such persons must be connected in one way or another with high-tech transactions mentioned in the Order. In other words, we are talking about creating another list, which, most likely, will name large Chinese technology and industrial companies and, possibly, their leaders or individual employees. Second, US citizens will be required to notify the authorities of certain transactions with these individuals. In addition, a number of other transactions will be prohibited. The list of such transactions must also be determined by the Administration and periodically subject to revision.
The new legal mechanism gives the Administration wide room to limit Chinese companies' access to US high-tech firms. The flexibility of the mechanism will be determined by the ability to revise the categories of transactions, technologies and foreign entities that are subject to restrictions. At the same time, the mechanism is likely to provide more opportunities, in comparison with the norms that already exist.
Among the previously-imposed restrictions, one can note the prohibition of Americans from buying or selling securities of "Chinese military companies". The ban was introduced by Donald Trump in November 2020. Biden modified it somewhat, but without major changes. The appendix named the largest Chinese companies in the field of telecommunications, aircraft manufacturing, electronics, etc. Even earlier, in May 2019, Donald Trump declared a National Emergency due to threats to the US telecommunications sector (Executive Order 13873).
The Chinese telecommunications company Huawei and a number of its subsidiaries were included in the Entity List of the US Department of Commerce — it was forbidden to supply certain goods in the field of electronics, including manufactured outside the USA using American technology. In addition, a number of Chinese companies have been placed on the Military End User List (MEU-List). These companies are prohibited from supplying certain items on the US Department of Commerce's Commerce Control List.
Such restrictions have a negative background: separate legal mechanisms for sanctions against Chinese persons in connection with the situation in Hong Kong, the Xinjiang Uygur Autonomous Region (XUAR), etc. In addition, members of Congress periodically propose sanctions bills against China in connection with a variety of reasons, starting from the already familiar topics of human rights and ending with sanctions for possible cooperation with Russia. During the presidency of Joe Biden, none of these projects became law, which does not exclude the adoption of those and other bills in the future.
However, the intensity of US sanctions against China is incomparable to the volume of US restrictions on Russia. So, for example, the number of Chinese persons under blocking US financial sanctions can be measured in the dozens, while the number of Russians already exceeds 1,700. This does not include those persons in respect of whom the so-called "Rule of 50%" is in force, extending blocking sanctions to subsidiaries and controlled enterprises. The same can be said about export controls.
Restrictions against Huawei, the creation of a list of Chinese military companies, and the replenishment of the list of military end users by Chinese enterprises create a media response. But compared to the restrictions against Russia, the sanctions against China are still negligible. It is forbidden to supply almost all dual-use goods, hundreds of industrial goods and "luxury goods" to Russia, including consumer electronics and appliances. Large-scale restrictions on Russian imports and transport sanctions complete the picture. In addition, the United States has managed to build an impressive coalition of sanctions allies against Russia, while it is much more difficult to create such a coalition against China.
However, there is no guarantee that Beijing will not face a similar scenario in the future. Back in 2016, publications cautioning about possible US sanctions against China presented an unlikely scenario. However, the situation in the early 2020s is already significantly different from that reality. The United States and China assume the irreversibility of confrontation, but for their own reasons, they delay its escalation. This does not mean that sooner or later there will not be a landslide fall in relations. Predicting exactly the timing and scale of such a fall is as difficult as was predicting a crisis in relations between Russia and the West. In the meantime, there is a gradual accumulation of restrictive measures, one of which was Biden's new Executive Order. The creeping nature of the escalation gives Beijing time to prepare for the worst-case scenario.
From our partner RIAC