The 2016 Aleppo Massacre vs. the 1945 Dresden Massacre
On Friday, October 5th, the U.S. Secretary of State – John Kerry calls for war crimes investigation of Russia's and Assad governments for the destruction of Syrian city of Aleppo. The western corporative mass media was a very quick, like, for instance, The New York Times, immediately and clearly to accuse the Russian President Vladimir Putin and the Syrian President Bashar al-Assad for alleged war crimes in Syria – the same cliché used by the same propaganda machinery against the Serbs (Srebrenica case from 1995 or Kosovo War from 1999) during the bloody destruction of ex-Yugoslavia (by the U.S. and the E.U.).
However, it is known, at least for the professional historians, that a time distance of at least 50 years is necessary to pass away after the event or the death of a historical person (politician, statesman) in order that the objective investigation of the case will just start. For that reason, we will not deal here with Aleppo case but rather to present after 71 year of the event the case of another war crime that is already verified by the historians – a war crime committed by the liberal democracies which is today accusing Russia and Syria for something that is at least up to now unproved.
The 1945 Dresden Massacre: Who is Responsible?
It is 71-year anniversary of the end of the WWII – the bloodiest and most horrible war ever fought in the human history. The war that caused creation of the UNO in 1945 in order to protect world from similar events in the future – a pan-global political-security organization which first issued legal act was a Charter of the UN which inspired the 1948 Geneva Conventions' definition of genocide.
The Nüremberg and Tokyo Trials were organized as "The Last Battles" for justice as the first ever global trials for the war criminals and mass murderers including and the top-hierarchy statesmen and politicians. However, 70 years after the WWII the crucial moral question still needs a satisfactory answer: Are all the WWII war criminals faced the justice at the Nüremberg and Tokyo Trials? Or at least those who did not escape from the public life after the war. Here we will present only one of those cases from the WWII which has to be characterized as the genocide followed by the personalities directly responsible for it: The 1945 Dresden Massacre.
The 1945 Dresden Raid was surely one of the most destructive air-raids during the WWII but in the world history of massive military destructions and the war crimes against humanity too. The main and most destructive air-raid was during the night of February 13th−14th, by the British Bomber Command when 805 bomber military crafts attacked the city of Dresden which up to that time was protected from similar attacks primarily for two reasons:
1. The city was of an extreme pan-European cultural and historical importance as one of the most beautiful "open-air museum" places in Europe and probably the city with the most beautiful Baroque architectural inheritance in the world.
2. The lack of the city's geostrategic, economic and military importance.
The main air-born raid was followed by three more similar raids in daylight but now by the U.S. 8th Air Force. The Allied (in fact, the U.K.−U.S.) Supreme Commander-In-Chief the U.S. a five-star General Dwight D. Eisenhower (1890−1969) was anxious to link the Allied forces with the very advancing Soviet Red Army in the South Germany. For that reason, Dresden suddenly became to be taken into consideration as a point of high strategic importance as a communication center, at least at the eyes of Eisenhower. However, at that time Dresden was known as a city that was overcrowded by up to 500,000 German refugees from the east. For the U.K.−U.S. Supreme Command Headquarters it was clear that any massive air-bombing of the city will cost many human lives and cause a human catastrophe. That was not primarily only on Eisenhower's conscience to decide to launch massive air-born attacks on Dresden or not as we have not to forget that Eisenhower was only a military commander (a strateg in the Greek) but not and a politician. Unquestionably, the Dresden question in January−February 1945 was and of a political and human nature not only of military one. Therefore, together with a Supreme Commander-In-Chief of the Allied Forces a direct moral and human responsibility for the 1945 Dresden Massacre was on the British PM Winston Churchill (1874−1965) and the U.S. President Franklin D. Roosevelt (1882−1945) too.
These three men, however, finally agreed that the inevitably very high casualties in Dresden might in the end, nevertheless, help to shorten the war, that from a technical point of view was true. During one night and one day of the raids there were over 30,000 buildings destroyed and the numbers of those who were killed in the bombing and the ensuing firestorm are still in dispute among the historians as the estimations go up to 140,000. Here it has to be noticed that if this highest estimation number is going to be true it means that during the 1945 Dresden Massacre were killed more people than in Hiroshima case from August 1945 (around 100,000 that was one third out of total Hiroshima's pre-bombing population).
One person with direct responsibility for transforming Dresden into the open-air crematorium, as the city was bombed by forbidden flammable bombs for massive destructions (Saddam Hussein was attacked in 2003 by the NATO's alliance under the alleged and finally false accusation to possess exactly such weapons – WMD) is the "Bomber Harris" – a commander of the British Royal Air-Forces during the Dresden Raid. The "Bomber Harris" was in fact Arthur Travers Harris (1892−1984), a Head of the British Bomber Command in 1942−1945. He was born in Cheltenham, joined the British Royal Flying Corps in 1915, before fighting as a solder in the South-West Africa. He became a Commander of the Fifth Group from 1939 till 1942 when he became the Head of this Group (Bomber Command). The point is that it was exactly Arthur Travers Harris who stubbornly required and defending the massive area bombing of Germany under the idea that such practice will bring the total destruction of Germany (including and civil settlements) that would finally force Germany to surrender without involving of the Allied forces into the full-scale overland military invasion. The crucial point is that this "Bomber Harry's" strategy received a full support by the British PM Winston Churchill who, therefore, became a politician who blessed and legitimized massive aerial massacres in the legal form of genocide as it was described in the post-WWII Charter of the UNO and other international documents on protection of human rights (ex. the 1949 Geneva Conventions). Nevertheless, there were the "Bomber Harry", Dwight Eisenhower, Franklin D. Roosevelt and Winston Churchill who transformed the bombing of selected targets as transport systems, industrial areas or oil refineries into the massive aerial destruction of the whole urban settlements with transforming them into the open-air crematoriums like it was done for the first time in history with Dresden – a city with a rare historical heritage (today pre-war Dresden would be on the UNESCO list of protected places of the world's heritage) but flattened during one night and one day.
This successful practice became very soon followed by the Allied forces in the cases of other German cities, like Würtzburg – a tightly packed medieval housing city that exploded in a firestorm in March 1945 in one night with 90% of destroyed city-space which had no strategic importance. However, a strategic bombing of the urban settlements in the WWII reached its peak by destructions of Hiroshima and Nagasaki under the order by the U.S. President (Democrat) Harry Truman – the "Atomic Harry" (1884−1972) who authorized the dropping of the atomic bombs over these two Japanese cities in order to end the war against Japan without further loss of the U.S. military troops, insisting on unconditional surrender of Japan.
Who Was Missing at the Nüremberg and Tokyo Trials' Courtrooms?
Surely, one of the most obvious results of the WWII was "its unparalleled destructiveness. It was most visible in the devastated cities of Germany and Japan, where mass aerial bombing, one of the major innovations of the Second World War, proved much more costly to life and buildings than had been the bombing of Spanish cities in the Spanish civil war". For that and other reasons, we believe that many Allied military and civil top decision-making personalities from the WWII had to face justice at the Nüremberg and Tokyo Trials together with Hitler, Eichmann, Pavelić and many others. However, it is old truth that the winners are writing history and re-writing historiography. Therefore, instead to see Dwight Eisenhower, Winston Churchill, Franklin D. Roosevelt (FDR), Harry Truman or Arthur Travers Harris at the Nüremberg and Tokyo Trials' courtrooms as indicted on such charges as crimes against humanity and genocide as were the German Nazi defendants, who included NSDAP's officials and high-ranking military officers along with the German industrialists, lawmen and doctors, we are even 71 year after the WWII reading and learning politically whitewashed and embellished biographies of those war criminals who destroyed Dresden, Hiroshima or Nagasaki as national heroes, freedom fighters and democracy protectors. For instance, in any official biography of Winston Churchill is not written that he is responsible for the ethnic cleansing of the German civilians in 1945 but we know that the British PM clearly promised to the Poles to get after the war ethnically cleansed territory from the Germans.
If the Nüremberg Trial, 1945−1949 was "The Last Battle" for justice, then it was incomplete. Moreover, two the most ardent killers of Dresden – Churchill and Eisenhower were granted after the war by the second premiership and double-term presidency, respectively, in their countries.
Will COPUOS five-year mission produce a new "international governance instrument" for outer space resources?
Introduction
During its 2022 session, the Legal Subcommittee (LSC) of the United Nation's Committee on the Peaceful Uses of Outer Space (COPUOS) created a Working Group on the Legal Aspects of Space Resource Activity and gave it a five-year mandate to gather information, study the current legal framework, and "assess the benefits of further development of a framework for such activities, including by way of additional international governance instruments." (emphasis added). A survey was sent to the LSC's member states and official observers, with a response due by December 30.
Fifteen member states and five non-governmental official observers responded to the surveys. The responses were recently posted online by the United Nations Office on Outer Space Activities (UNOOSA), the parent body of COPUOS. This article will look at eight of them: three from states representing the range of international opinion, and all five of the observers, who represent part of "civil society".
The Working Group Mandate: Address Unresolved Space Resource Issues
COPUOS-LSC gave its Working Group the following mandate (emphasis added):
The Working Group shall:
(a) Collect relevant information concerning activities in the exploration, exploitation and utilization of space resources, including with respect to scientific and technological developments and current practices, taking into account their innovative and evolving nature;
(b) Study the existing legal framework for such activities, in particular the Treaty on Principles Governing the Activities of States in the Exploration and Use of Outer Space, including the Moon and Other Celestial Bodies, and other applicable United Nations treaties, also taking into account other relevant instruments, as appropriate;
(c) Assess the benefits of further development of a framework for such activities, includingby way of additional international governance instruments;
(d) Develop a set of initial recommended principles for such activities, taking into account the need to ensure that they are carried out in accordance with international law and in a safe, sustainable, rational and peaceful manner, for the consideration of and consensus agreement by the Committee, followed by possible adoption by the General Assembly as a dedicated resolution or other action;
(e) Identify areas for further work of the Committee and recommend next steps, which may include the development of potential rules and/or norms, for activities in the exploration, exploitation and utilization of space resources, including with respect to related activities and benefit sharing.
The establishment of the Working Group and its mandate is significant. It represents a consensus acknowledgement that the Outer Space Treaty (OST) does not adequately address space resource activity and how the benefits of outer space are to be shared. It is also the first time since the 1970's that member states of COPUOS have been willing to consider a new "international governance instrument" beyond non-binding principles and recommendations (e.g., the COPUOS long-term sustainability guidelines of 2019).
The Working Group has a five-year work plan. During initial setup in 2022, it was instructed to gather information from the members of the LSC to help establish the scope of its work. To that end, a survey was distributed to all member states and official observers, inviting a response to the following topics (emphasis added):
– The type of space resources that fall within the mandate and scope of the Working Group.
– The type of activities that fall within the mandate and scope of the Working Group.
– The type of information to be collected by the Working Group in accordance with its mandate.
– The views of States members regarding the existing legal framework for space resource activities.
– The current practices and challenges in the implementation of the existing legal framework for such activities.
– The benefits and challenges to the development of a framework for such activities.
– The relevant factors for the development of a set of initial recommended principles for such activities.
– The format, agenda, topics and other details of the dedicated conference (currently) scheduled for 2024.
– Any other background or information paper, or any other views, that States members may wish to share.
Responses of Representative States: Luxembourg, Russia, and Australia
Luxembourg is a member of the European Space Agency and one of the first signers of the Artemis Accords. It is the second country (after the United States) to pass a national law authorizing its own nationals (including corporations headquartered there) to remove and take ownership of outer space resources. A sample from its response:
Luxembourg considers that the Artemis Accords, as well as the Building Blocks of the Hague Working Group, constitute a valuable contribution to the discussions in international fora, especially the UN COPUOS.
According to the Luxembourg legislator, space resources are now commonly defined as abiotic resources that are in situ in outer space and can be extracted. This notion includes, for example, mineral resources and water, but not orbital positions or frequencies.
Luxembourg ratified the Outer Space Treaty, the Liability Convention and the Registration Convention and is in the process of accessing the Rescue Agreement. Luxembourg has not signed the Moon Agreement. The international space treaties have not yet been tested with regard to the rights over resources found in space. Most of carried missions have taken place for scientific purposes. However, for the sustainability of future deep space exploration, for commercial space projects and space mining to be viable, future explorers and investors will need certainty regarding their rights to the materials they find.
It seems essential that the Working Group, especially when formulating the set of initial recommended principles, is driven by adaptive governance principle and focuses on the most pressing issues. The highest priority is the recognition of individual rights over space resources, mechanisms for avoiding harmful interference and for the establishment of safety zones.
Russia is a fully "spacefaring" country, with the capacity to launch payloads and humans into outer space and send probes to the Moon and planets. It has not signed the Artemis Accords nor passed a national law authorizing private ownership of space resources. From their response:
Space resources include celestial bodies, spaces and territories of celestial bodies, mineral resources, liquids and gases located on them, various types of radiation, orbital-frequency resource, and other objects. . . . Due to the fact that the necessary legal framework for research and study of certain types of space resources, such as solar energy and the orbital frequency resource is available or not required, it is advisable to exclude these types of resources from the scope of the Working Group while referring to them in the classification system.
An important task of the Working Group is also to develop a monitoring mechanism for activities related to the exploration and utilization of space resources, which may include:
– issues of establishing responsibility when implementing the said activities;
– monitoring compliance with established international standards regulating the extraction of space resources, as well as control over the lawfulness of such operations;
– control over the organization of licensing of activities related to the exploration, exploitation and utilization of space resources;
– an algorithm for resolving conflicts and disputes between actors engaged in the extraction and utilization of space resources, an algorithm for international consultations between states;
– a mechanism for informing the international community (including the obligation to inform the UN Secretary-General) of the nature, progress, locations, and results of such activities;
– consideration of the feasibility of establishing a special international body responsible for securing the regime of the utilization of space resources (by analogy with the ITU, the International Seabed Authority).
A space resource, even after its extraction (removal), does not lose its unique natural extraterrestrial origin, unlike a resource mined on Earth. The transformation of space resources, in particular their extraction and, as a result, the acquisition of a natural-anthropogenic nature, does not give rise to ownership of these resources. However, the national legislative initiatives of certain States vest their non-governmental persons, citizens and entities with the right to mine, appropriate, own, transport and sell the mineral resources of celestial bodies, including asteroids. But the national law of any State cannot extend to territories outside its jurisdiction.
Thus, it is necessary for the Working Group to determine a mechanism for prioritizing missions and the number of admissible missions in the light of the physical characteristics of the celestial body and to consider the issues of the avoidance of the depletion of extraterrestrial resources and conservation of the space environment, among other issues.
Australia is unique among the world's space powers: it has ratified the Moon Agreement and signed the Artemis Accords. Steven Freeland of Australia has been named vice-chair of the Working Group (Andrzej Misztal of Poland is the chair). Here is part of its response as it tries to straddle two worlds:
Australia considers that the type of space resources and activities that fall within the mandate and scope of the Working Group may include:
– Activities contemplated by the five United Nations (UN) treaties on outer space;
– Activities and definitions contemplated by the Hague International Space Resources Governance Working Group on the Building Blocks for the Development of an International Framework on Space Resource Activities, including definitions for the terms 'space resource' and 'space resource activities';
– Activities contemplated by national agencies, including the Artemis program;
– Activities contemplated through States Members' policies, including NASA's Lunar Landing and Operations Policy Analysis and the European Space Agency's Space Resources Strategy.
Australia is party to the five UN treaties on outer space and is committed to meeting its international obligations. Australia is also committed to contributing to the development of norms that ensure the long-term safety, stability and sustainability of the outer space environment. The activities of States in outer space are also guided by a number of non-binding instruments. Despite not holding the status of law, Australia recognises that these non-binding instruments indicate the intentions of signatory States as to their conduct in outer space.
Australia does not consider that Article II of the Outer Space Treaty prohibits ownership of resources extracted or removed from the Moon or other celestial bodies. However, ensuring compliance with Articles I and II of the Outer Space Treaty requires some understanding of the elements of those obligations or ways of satisfying them in the context of space resource activities, and the Working Group may like to give consideration to this issue.
In Australia's view, the establishment of an international regime governing exploitation of the Moon's natural resources consistently with Article 11(5) [of the Moon Agreement] would permit and facilitate space resource exploitation in a rational, safe and equitable manner, providing a means by which the exploration and use of outer space can be carried out for the benefit and in the interests of all countries.
Response from Observers ("Civil Society")
Six Observers responded to the survey. One of those, the European Space Agency, is an inter-governmental organization. The other five are non-profits, part of "civil society" ("any non-profit, voluntary citizens' group which is organized on a local, national or international level") that gives voice to stakeholders. Here is a sample of their responses, in alphabetical order:
For All Moonkind is focused almost exclusively on the preservation of historic/cultural landing sites from the early years of lunar exploration. Their position is that any resource agreement must include protection of such sites:
Culture is who we are, where we have been and where we are going. It is what shapes our identity as humans. In short, development cannot be sustainable without culture. Moreover, cultural heritage protection is a mainstay of intergenerational equity. The protection and preservation of human heritage recognizes those who came before us, protects the gains of our civilization and allows future generations to learn from both their processes and results.
As the Working Group considers the legal aspects of space resource activities, it must address the impact those activities will have on cultural heritage and use the universality of heritage to achieve consensus.
Zones could be established to manage, and hopefully prevent, conflict, starting with proposed heritage protection zones. For All Moonkind also suggests that the first Coordination Zones can be implemented immediately, to recognize and protect human heritage on other celestial bodies. We believe that international community will be more willing to reach agreement regarding the protection of a site of universal value, as opposed to the operative site of a State or private company.
The Moon Village Association is an umbrella organization that facilitates the work of many groups and individuals. Its response* highlights sharing the benefits of outer space exploration and development. Although it stopped short of calling for mandatory benefit sharing, it did call for consideration of benefit sharing at every level of decision-making:
It is the sense of this Working Group that benefit sharing as a desirable feature in the context of international and space law, is in the process of maturing into a more consequential working theme, whose consideration should be deemed mandatory at relevant legal and operational levels, in the same vein as all relevant factors reviewed in this recommendation should be considered mandatory.
This said, it is also the sense of this Working Group that no benefit sharing first principles and specific mechanisms may manifest unless access issues have been resolved in close concertation with key operators and strongly invested stakeholders.
Specific mechanisms need to be considered simultaneously to legal and operational clarification, in the context of space resources utilisation, of non-exclusionary forms of priority and property rights intended to enable investment and operations to proceed.
While remaining aware of the fact that without economic sustainability there is neither sustainability nor access to and sharing of benefits, it is nonetheless the sense of this Working Group that, without a broad and inclusive debate on measures to mitigate future inequalities that may result from lack of sufficient consideration of access and benefit sharing issues, it would become considerably more difficult to assert international legitimacy in defining above specific legal and operational mechanisms.
The National Space Society was formed in 1987 by a merger of the National Space Institute with the L-5 Society. It generally supports the private sector and discourages regulation:
Notably, there are four factors most relevant to the development of a set of initial recommended principles: 1) the mitigation of harmful impacts and interference; 2) the need for economic incentives and clarity in benefit-sharing; 3) recognition of resource rights regardless of domestic or international implementation; and 4) the dissemination of data.
First, the mitigation of harmful impacts and interference speaks to the impacts of ISRU [In Situ (in place) Resource Utilization] activities and external interference upon ISRU activities. The protection of international cultural heritage sites in outer space should be paramount regarding ISRU impacts. . . . As humanity transcends into the solar system, the protection of how we progressed is important historically, culturally, and inspirationally.
Second, the current void of governance has contributed to a lack of investment in ISRU because of uncertainty within the legal field and the calls for monetary benefit-sharing. The recommended principles should incentivize investment by clarifying that benefit-sharing ought not to be compulsory monetary benefit-sharing but rather encouragement of enabling and promoting the development of technology, capabilities, and education; particularly in developing countries. Benefit-sharing could also take the form of an international fund to assist in the above-mentioned actions and bolstering the ever-necessary UN SDGs [sustainable development guidelines]. Clarity with the intentions of benefit-sharing is likely to incentivize economic activity to develop ISRU further.
This leads into the third and fourth factors of resource rights and data dissemination. In order for ISRU to further the human experience to outer space, the right to utilization is necessary. Thus, legitimate resource rights provided through legal processes should be recognized regardless of their domestic or international implementation. This would also incentivize economic investment. Lastly, the dissemination of data related to the type and amount of resources discovered and/or extracted should be considered. This is significant because as data becomes available regarding the amount of resources in varying places, it can create clearer methods of governance.
The Open Lunar Foundation is "committed to enabling peaceful, cooperative lunar settlement for the benefit of all life."
The recovery, exchange and use of natural resources have always been foundational to the development and maintenance of any human society. Yet history also shows that uncoordinated access can create conflict and unfettered development can grow to the detriment of people, places and intentions. As humanity seeks to establish new roots in the vastness of space, the technical, economical and legal ability to make use of available natural resources will thereby play a crucial role in determining our failure or success.
In polycentricity, a shared set of goals and institutions empowers local management by semi-autonomous decision makers. Polycentricity leverages localized synergies and deep system knowledge for high social-ecological and governance congruence. Through subsidiarity and diversity, polycentric governance enables institutional experimentation and exchange in uncertain and complex environments. In a polycentric lunar governance system, the different lunar resource systems can be managed locally and individually while conforming to universal norms and principles such as transparency, sustainability, peace, cooperation, and justice.
Create a Catalog of Scarce Resources: Not all space resources are equally accessible or exist in large quantities. Specific resources or regions may be affected by inherent conditions of scarcity, such as the "peaks of eternal light" at the lunar poles or the "radio quiet zone" on the far side of the Moon. To ensure appropriate management regimes, we recommend developing and updating a living list of resources and regions involving conditions of scarcity. States, operators and other interested stakeholders should involve themselves in this definitional process and publicly commit to recognizing and respecting the list.
Scaffolding Towards Shared Frameworks: Wishing to ensure that emerging lunar regulations truly enable a plurality of societies, parties and activities, while not over-specifying institutional structures based on past approaches, a foundational document could be adopted which focuses on guiding principles and shared agreements rather than specific resource management and coordination approaches. Such a document could emphasize commitment to peace, cooperation and accessibility while protecting the ability for adaptive learning and evolution.
The Space Generation Advisory Council submitted itsE.A.G.L.E. report from May 2021 in lieu of a specific survey response. The particulars of "Effective and Adaptive Governance for a Lunar Ecosystem" are too long to summarize (see list below). In general, it calls for a new international "charter":
The regulatory tools devised in UNCOPUOS seemingly follow a life span of roughly 20 years. Treaties, principles, and guidelines each characterised two decades of international space diplomacy by providing a reference narrative for the community. After long reflection, we realised that the narrative of the next two decades could be captured by charters. With this term we refer to a legal document enacted to define the essential features and boundaries of a legal framework through the solemn commitment of its signatories. Examples of famous charters used in this sense include the Magna Carta Libertatum, the Charter of the United Nations and the Charter of Fundamental Rights of the European Union.
Suggested Topics for a Lunar Governance Charter
– Fundamental Principles of Space Law
– Guiding Principles for a Lunar Governance Charter
– Inclusiveness
– Interoperability
– Human Life Protection
– Heritage Preservation
– Science / Business Balance
– The Use of Lunar Resources
– Safety Zones
– Liability & Registration
– Minimum Coordination
– Conflict Resolution
At the E.A.G.L.E. Team, we value the ability to unite and converge above everything else. When we set foot to initiate the development of this document, our main goal was to provide a contribution that could simultaneously increase the value of all others by providing them with meaningful opportunities to be expressed. We wanted to inspire global actors and catalyse international discussions on the exploration and use of the Moon. With this purpose in mind, we birthed the idea of a Lunar Governance Charter as a shared narrative that could frame the global debate on lunar governance within pragmatic but also idealistic terms. Structured in the way presented in Section 3, we believe that a Lunar Governance Charter could constitute a useful reference framework for the evolution of adaptive governance.
Conclusion
The responses from member states and observers show a wide spectrum of opinion concerning "additional international governance instruments". Some do not want any additional rules unless they confirm private property rights and protect space resource activities. Others would require any space resource activity to be approved by an international authority, like the International Seabed Authority in the UN Convention on the Law of the Seas. In between are those who do not want a new authority but do want a new international agreement that will protect essential public policies while providing legal support for private activity. That agreement might be a stand-alone treaty, like the other UN space treaties, or it might be part of the Moon Agreement as an Article 11 resource agreement.
There is also a spectrum concerning what public policies should be protected. Most would agree on protecting heritage sites, but does that include every track mark by every rover? To what extent do we share information and technology? As for protecting activities, how can safety zones or priority rights be structured so that they are not prohibited exclusive claims? In general, how can we maximize sharing the benefits of outer space while still establishing mechanisms that promote economic sustainability?
The next five years may well produce a new international agreement that will guide the nations of Earth as we begin to leave the home world. Without one, we might repeat the mistakes of the Age of Imperialism, when powerful countries battled for control of distant resources, causing centuries of war, suffering, and neglect. Humanity has a chance to start over, and the new COPUOS working group might be the best vehicle for doing so. For this year's meeting dates and other information about COPUOS and the Legal Subcommittee, click here.
* MVA's response was primarily written by Suyan Christina Malhadas and the Space Law and Policy Research Group of the Catholic University of Santos, Brazil, with contributions from members of MVA's Adaptive Governance Working Group, including this author.
Shaping a 21st-century world order amounts to a patchwork
What do Moroccan arms sales to Ukraine, a transnational Russian Iranian transit corridor, and US assistance in developing a Saudi national strategy have in common?
Together with this week's Russian-Iranian financial messaging agreement and Chinese President Xi Jinping's December visit to Saudi Arabia, they are smaller and bigger fragments of a 21st-century world order in the making that is likely to be bi-polar and populated by multiple middle powers with significant agency and enhanced hedging capabilities.
So is the competition between rival US and Chinese technologies for which the jury is still out.
For the two likely dominant powers, the United States and China, the building blocks are efforts to line up their ducks in a bipolar world.
For Russia, they involve hanging on to its pre-Ukraine war status, in part by deploying its Wagner Group mercenaries to the Sahel; devising ways to circumvent sanctions; and hoping that time will work in its favour in what was supposed to be a blitzkrieg but has turned into a drawn-out slugging match.
For middle powers, the name of the game is carving out their own space, leveraging their enhanced influence, and seeking advantage where they can.
The result is that weaving the 21st century's tapestry amounts to a patchwork in which some fragments will have long-term effects while others may not even register as a blip on the radar.
Take, for example, Morocco's decision to give Ukraine some 20 refurbished Russian-made T-72B battle tanks. The deal made Morocco the first African, if not the first Global South nation, to militarily aid Ukraine.
The move, almost a year into the Ukraine war, is likely to have been motivated by short-term considerations, including Russia's close ties to Morocco's arch-rival Algeria and US recognition of Morocco's claim to the formerly Spanish Western Sahara, rather than long-term 21st-century world order considerations.
Even so, Morocco's breaking ranks with much of the Global South serves the US goal of sustaining the current world order in which it is the top dog, even if its power diminishes.
It doesn't fundamentally affect China's goal of rebalancing power in the existing order to ensure that it is bi- rather than unipolar.
The loser in the deal is Russia, which, like Iran, wants to see a new world order in which the United States is cut down to size.
The tank deal may not be a significant loss for Russia, but it does suggest that horse trading is a critical element in weaving the fabric of a new order.
So is mutual interest.
Like the arms sale, the agreement between Russia and Iran to create a financial messaging system that would allow their banks to transfer funds between one another and evade sanctions that block their access to the global SWIFT system is unlikely to have a major impact on the structure of the new world order.
Russian and Iranian efforts to link Europe with the Indian Ocean, centred on 3,000 kilometres of rail and sea and river shipping, are potentially far more significant.
The transport corridor would help reshape trade and supply networks in a world that seems set to divvy up into rival blocs. Moreover, it could shield Russia and Iran from US and European sanctions as they forge closer economic ties with fast-growing economies in Asia.
Russia and Iran are not just looking at India, which sits at one extreme of the corridor.
They also expect to capitalise on their links to China. All three are members of the Shanghai Cooperation Organisation (SCO), and China and Iran are close to becoming members of the Russia-dominated Eurasian Economic Union (EEU) free trade zone.
Of a similar potential impact on a future world order is US assistance in Saudi Arabia's development of a first-time-ever long-term vision for the kingdom's national security, an essential building block in Crown Prince Mohammed bin Salman's effort to modernize his military.
Saudi Arabia expects to disclose its strategy later this year. It would codify "the kingdom's strategic vision for national security and regional security," according to Gen. Michael "Erik" Kurilla, the top commander of US forces in the Middle East, who is advising his Saudi counterparts.
Shaping Saudi strategy as well as military modernization may be the United States' best bet to imbue at least some of its values and complicate the establishment of similar defense ties with China or Russia. Moreover, it would enhance the kingdom's ability to absorb and utilize US weapons systems.
"The Saudis, under MBS's (Mohammed bin Salman's) leadership, now recognize (their) deficiencies and seem, for the first time, determined to address them in partnership with the United States and to a degree with the United Kingdom," said political-military analyst and former Pentagon official Bilal Y. Saab.
That will undoubtedly register on the geopolitical chessboard, even if small moves also count for something.
Undemocratic United Nations and Global Peace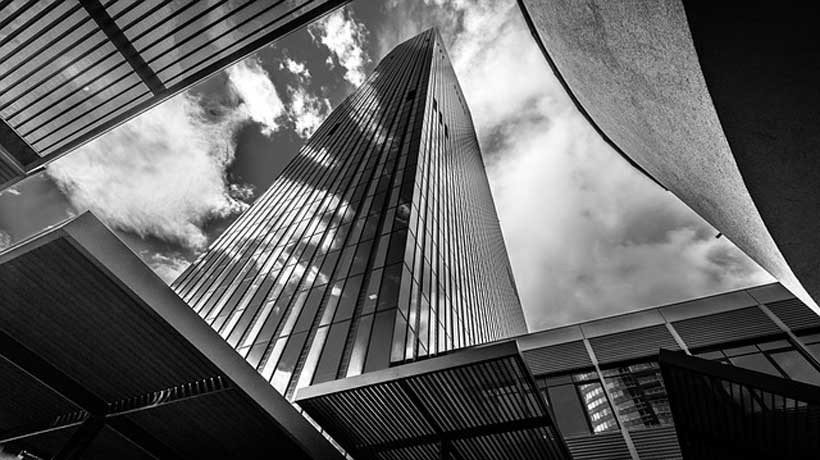 War is not the solution to any problem rather war is a problem itself. Many countries believe in diplomacy and peaceful means of problem-solving and conflict resolution. But, unfortunately, many nations still seek solutions of problems and continuity of politics in wars.
If we look at any newspaper, we find too many armed conflicts going on around the globe. To name a few would include a catastrophic war between Russian Federation and Ukraine which has caused tens of thousands of casualties, with millions displaced. Decades-long civil wars and subsequent US-led NATO intervention and withdrawal has brought Afghanistan to the brink of famine and hunger. The whole Middle Eastern region is unstable and striving with civil wars for long. The Arab -Israel conflict and Kashmir Dispute have been there for more than seven decades.
Above-mentioned and many others examples of armed conflicts prove that there is no durable peace in the world. Here one thing that needs to be noted is that conflict is always inevitable among individuals, societies and nations, because the interests of individuals, societies and nations do not always converge. When there is divergence of interests, conflict arises.
What is needed to be done is the resolution of these conflicts. There are two ways to resolve conflicts: one is violent way (use of force) and the other is peaceful way (diplomacy and negotiations). More than seven decades ago, after World War 2, nations realized that war is not solution to any problem and they established United Nations Organization (UNO). Primary objective of UN was and is the maintenance of peace and security in the world.
But, if we look at history, it seems the UN has failed to achieve international peace and security. UN may have had role in preventing the outbreak of another world war, but it could not stop a series of conflicts from Korea, Vietnam to Afghanistan (during Cold War), and from Africa, Middle East to ongoing Russian-Ukraine conflict.
This is a question mark on the credibility of UN, that why the UN despite being guardian of international peace and security cannot stop wars.
UN has six principal organs and many Specialized Agencies and Funds for different tasks. Among them Security Council is the most powerful Organ and is mandated with enforcing international peace and security. UNSC uses two tools to enforce its decisions, one is applications of sanctions and the other is use of force (intervention).
However the concentration of power in the hands of five permanent states of Security Council, namely the United States, United Kingdom, France, China and Russia have been problematic. These five countries use veto power whenever they perceive any resolution to be against their national interest or against the interests of their allies. Throughout the Cold War, US and USSR had paralyzed UN by vetoing resolutions. Same happened with any other conflict including when US drafted a resolution to stop the war in Ukraine.
So, it is crystal clear that if UN (specifically Security Council) is not reformed, UN can not achieve its primary goal i.e. maintenance of peace and security. UN members and experts have talked about reform in Security Council. Experts have also given suggestions and proposals to make UN more democratic and representative. One of those proposals is abandoning veto and doubling the size of SC members. This can make UN more democratic and representative to some extent. But this is not an easy job. Firstly, because P5 are reluctant to abandon this privileged position (veto power). Secondly, countries hoping for permanent membership are opposed by other countries. For example, many European countries object Germany's membership. Pakistan objects to India's membership.
Experts believe the solutions could be the democratization of UN system (particularly UNSC). This is done by involving General Assembly in the decision making regarding international peace and security. General Assembly is a symbol of democracy, representing almost all the states on the globe. Simple or two-third majority must be mandatory to make any decision regarding international peace and security. This could stop any powerful state to use UN as a tool for its own vested national interest , and the decision of majority will prevail. All the states, big and small, powerful and weak will have equal say in the UN. Otherwise the possibility of wars, violence, genocide and injustice will further increase.