The (Trans-Siberian train of) Heartland or (Mare Liberum of) Rimland? Mega structures for the next century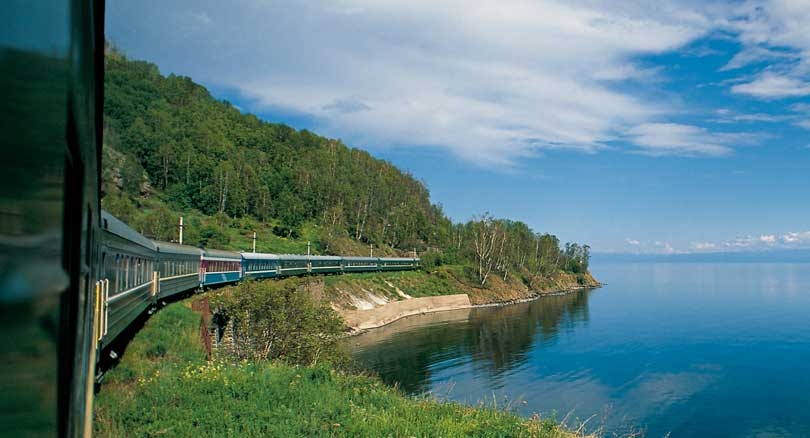 This year marks the centenary of the creation of the legendary Trans-Siberian railway of Russia. By an ironic twist of fate, this falls right in the middle of an epochal change in geopolitical and geo-economical scenarios, whose main powers involved are also responding by creating and planning great infrastructure works.
There is actually no doubt that in the profiled context the continental infrastructures constitute an essential moment for recovery, able to affect both technological modernisation processes and foreign affairs stability. This is true if one considers a nation's economic development, and by effect its geopolitical clout on a global scale, depends heavily on 'voluntary geography' improvement via implementing a modern, technologically advanced transport infrastructure system able to face and overcome the 'distance' factor.
As well as works broadening the Suez Canal and Panama, which surely highlighted the role maritime connections are playing, one must in no way ignore the importance of the land ones, which see the Asian continent as one of the main players. Asia is actually the continent most concerned and involved in these projects foreseeing the creation of Roads, tunnels and railways that should pass it from one line to another. And for some years now China – playing a main role in this process – has got down to creating some.
The economic power developed in the latest periods by the Chinese colossus is actually supported a series of strategic infrastructural projects that are useful in accompanying, protecting and raising the Country's spread ability. These surely include the great land and sea 'New Silk Road' project, devised by Peking and with the main objective of bringing China closer to the rest of the Euro-Asian continental mass, as well as developing the inland zones that are still behind the coast band. There is no doubt that full realisation of such an ambitious project will have weighty geopolitical repercussions if one just considers it aims to link Europe and Asia in infrastructure and economy and at the same time contrast US replacement on the Atlantic and Pacific Oceans.
These routes are split through the middle by the Trans-Siberian, which is weekly passed by tens of freight trains, leaving Moscow to reach the Chinese city of Manzohuli and vice versa, and generating a 700% increase in container traffic coming from China and heading for Europe, according to data provided by the Russian State.
As well as China, the Indian government is also seeing to setting up new transport infrastructures, useful in propelling the Country to an industrial economy. It was recently reported that New Deli is working on developing a vast infrastructure network able to link India to Central-Southern Europe, passing through Iran, Central Asia and Russia, so circumventing Pakistan, a historically rival State, whose geographical position constitutes a heavy obstacle for the Ganges Country. This project would let one save various days' travel, allowing Indian freights to reach European markets swiftly.
Russia is doing no less: it is still busy creating the Razvite megaproject, which recovers the tradition of Great Plans to promote Russia's industrialisation in the last century and also aims to recompose the European-Asian continent as the foremost active subject on the worldwide scene.
More in detail, this is the project for a multi-infrastructural corridor, to be created over 20 years, aiming to link via a completely new system the Pacific Coast with the Baltic Sea and Atlantic, involving countries like China and Japan in the East and numerous European states in the West. This corridor will cross the European-Asian continent and will be made up of a mix of rail, road and motorway links, electric lines, cable lines, petrol and gas conducts, and water channels; moreover, the path will be accompanied by the foundation of technological parks and (at least 10) new cities. This project faces ambitious challenges and aims for environmental sustainability. These ambitions will be supported by a technological platform with its terminals in the East, in China and Japan, with lengthenings in South East Asia, aiming to express real change prospects, relating to development and exchange dynamics, like in fact those expressed in its time with the Trans-Siberian and Suez Canal creation. In 2013, Moscow also placed 17 billion dollars to modernise the Baikal-Amur tract of the Trans-Siberian itself, aiming to raise and increase the business exchange volume.
Beyond the lasting mega dilemma pinned down by prof. Anis Bajrektarevic as "the (Trans-Siberian/Maglev train of) Heartland or (Mare Liberum of) Rimland?", this current development should be seen as an opener not a dividing line. No doubt, these projects could be a good opportunity for Europe too, and in particular more so for the enterprise system, including those operating in the technological sector, which could work for modern infrastructure creation, smart cities and technological poles the project foresees.
For Europe, especially the Mediterranean, it could also turn out to be a valuable chance to finalise its infrastructural projects, including the TEN T corridors. This completion would make the European transport network more organic and would especially help develop outskirts areas, including the Balkans, via interconnection. Improving transborder connections with this area could indeed favour both its concrete, real stabilization and integration with Europe's Eastern part, and work as a bridge to the effervescent European-Asian area and the Pacific which, as is known, are living a period of unstoppable growth and expansion.
Côte d'Ivoire: Robust growth under the looming threat of climate change impacts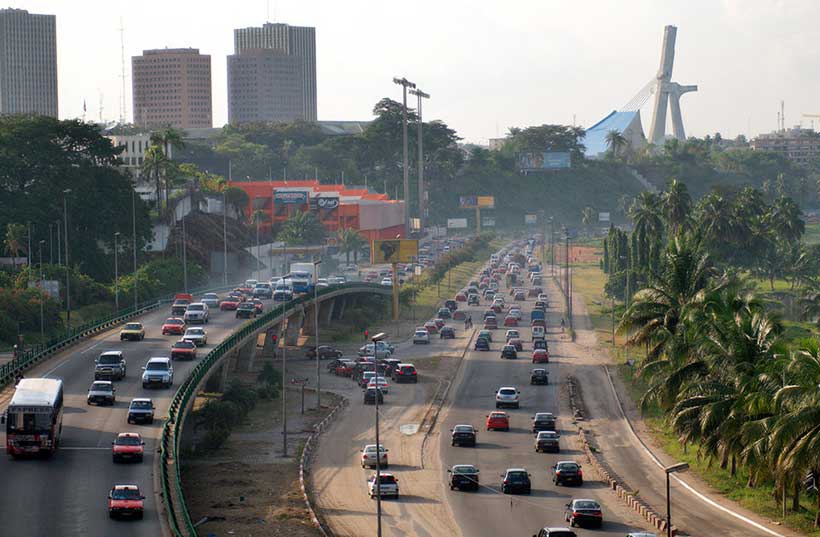 According to the Economic Update for Côte d'Ivoire, published today, the short- and medium-term outlook for the Ivorian economy remains positive. The economy is expected to maintain a steady trajectory, with GDP growth of 7 to 7.5% in the coming years. Titled "So Tomorrow Never Dies: Côte d'Ivoire and Climate Change," the report highlights the urgent need to implement measures to ensure that climate change impacts do not imperil this economic progress and plunge millions of Ivorians into poverty.
"The solid performance of the Ivorian economy, which registered growth of almost 8% in 2017, is essentially due to the agricultural sector, which experienced positive climate conditions. The economy also benefited from a period of calm after the political and social instability of the first half of 2017 and from more favorable conditions on international markets," said Jacques Morisset, Program Leader for Côte d'Ivoire and Lead Author of the report. "The Government also successfully managed its accounts, with a lower-than-expected deficit of 4.2% of GDP, while continuing its ambitious investment policy, partly financed by a judicious debt policy on financial markets."
However, the report notes that private sector activity slowed in 2017 compared with 2016 and especially 2015, which may curb the pace of growth of the Ivorian economy in the coming years. Against the backdrop of fiscal adjustment projected for 2018 and 2019, it is critical that the private sector remain dynamic and become the main driver of growth. This is particularly important in light of the uncertainty associated with the upcoming elections in 2020, which could prompt investors to adopt a wait-and-see approach.
As economic growth in Côte d'Ivoire relies in part on use of its natural resource base, the authors of the report devote a chapter to the impact of climate change on the economy. They raise an alarming point: the stock of natural resources is believed to have diminished by 26% between 1990 and 2014. Several visible phenomena attest to this degradation, such as deforestation, the depletion of water reserves, and coastal erosion. According to the Intergovernmental Panel on Climate Change (IPCC), climate change could reduce GDP across Africa by 2% to 4% by 2040 and by 10% to 25% by 2100. For Côte d'Ivoire, this would correspond to a loss of some CFAF 380 billion to 770 billion in 2040.
"This report sounds an alarm in order to spark a rapid and collective wake-up call," said Pierre Laporte, World Bank Country Director for Côte d'Ivoire. "Combating climate change will require prompt decisions and must become a priority for the country to maintain accelerated and sustainable growth over time."
The report pays special attention to coastal erosion and to the cocoa sector, which represents one third of the country's exports and directly affects over 5 million people. With 566 km of coast, Côte d'Ivoire now boasts a coastal population of almost 7.5 million people, who produce close to 80% of the national GDP. Two thirds of this coast is affected by coastal erosion, with severe consequences for the communities and the country's economy.
The Ivorian Government, which is already aware of this challenge and has prepared a strategy to confront it, must expedite its implementation. This would have the two-fold effect of developing a "green" economy and creating new jobs.
A future of work based on sustainable production and employment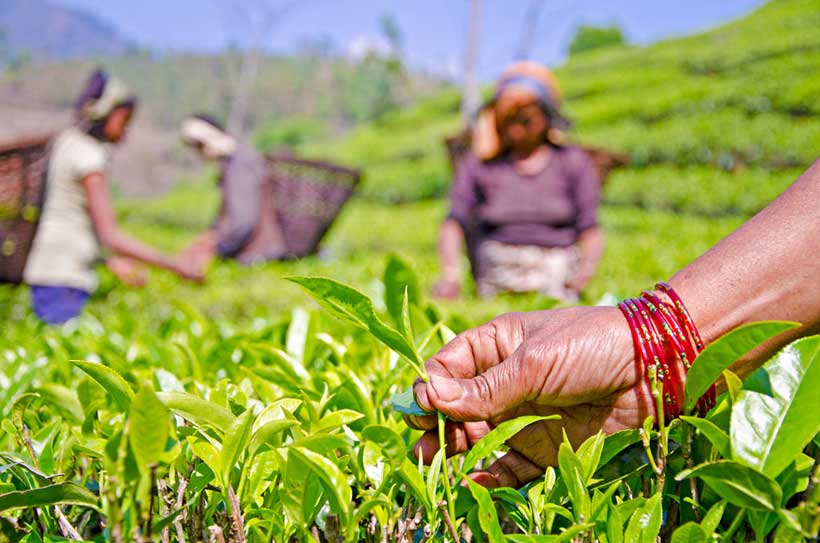 On the first Saturday of July each year, the international community celebrates the International Day of Cooperatives. This year's theme, Sustainable consumption and production of goods and services is timely, as the ILO works towards a future of work that is based on sustainable production and employment models.
As head of the ILO's Cooperative Unit, I have witnessed firsthand the positive impact of cooperatives' commitment to sustainable consumption and production.
In Northern Sri Lanka, for instance, after years of civil war, I saw how cooperatives helped build the resilience of local communities.
A rapid assessment at the start of the ILO's Local Empowerment through Economic Development project (LEED) indicated that cooperatives were the only "stable" structures present in Northern Sri Lanka before, during, and after the conflict. Since 2010, the project has been supporting agriculture and fishery cooperatives by securing fair trade certification for their products and helping them establish market links.
I've also listened to inspiring stories from other parts of the world of how cooperatives have joined forces to contribute to sustainable consumption, production and decent work – often through cooperative-to-cooperative trade.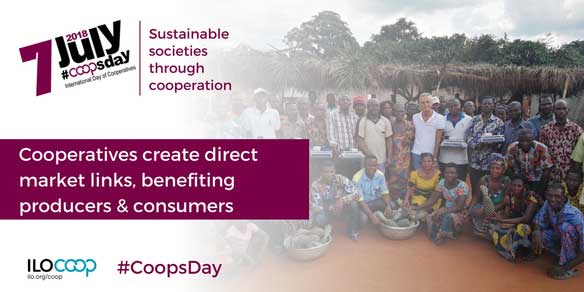 Some of these stories were shared at a recent meeting in Geneva of cooperative and ethical trade movements.
We heard how Kenyan producer cooperatives' coffee has found its way on the shelves of Coop Denmark and how biological pineapples from a Togolese youth cooperative are being sold in retail cooperatives across Italy. We heard how consumer cooperatives in East Asia have developed organic and ecolabel products, while educating their members about the working conditions of producers and workers, as well as on reducing food waste and plastic consumption. We also shared ILO experiences in supporting constituents in the field.
The emerging consensus from the meeting was that cooperative-to-cooperative trade can help lower the costs of trade, while ensuring fairer prices and better incomes for cooperative members and their communities. Opportunities exist not only in agricultural supply chains, but also in ready-made garments and other sectors.
Cooperatives at both ends of the supply chain have been joining forces to shorten value chains, improve product traceability and adopt environmentally-friendly practices. At the ILO we have been working with our constituents to improve the social and environmental footprint of cooperatives around the world.
As the ILO continues to promote a future of work that is based on sustainable production and employment models, a priority for us in the coming years is to facilitate the development of linkages between ILO constituents and cooperatives. The aim is to encourage joint action towards responsible production and consumption practices, the advancement of green and circular economies and the promotion of decent work across supply chains.
Source: ILO
Mongolia's Growth Prospects Remain Positive but More Efficient Public Investment Needed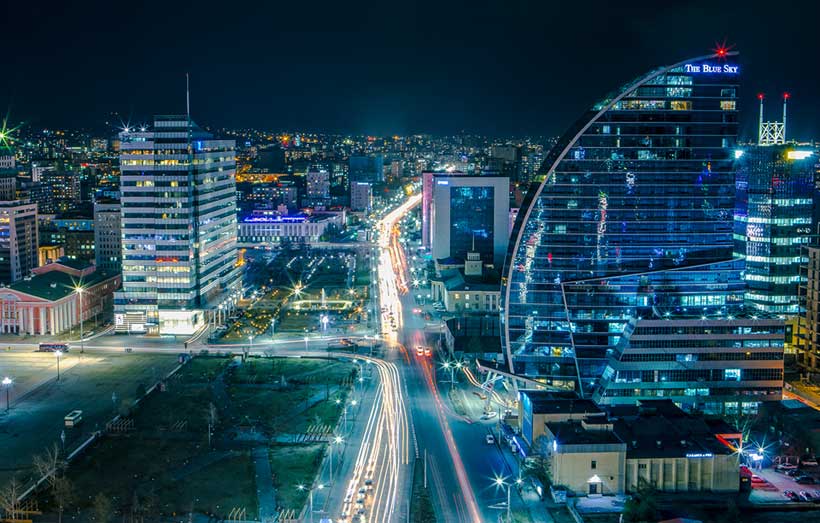 Mongolia's economic performance has improved dramatically with GDP growth increasing from 1.2 percent in 2016 to 5.1 percent in 2017 and 6.1 percent in the first quarter of 2018. While short- and medium-term economic prospects remain positive, Mongolia faces core structural vulnerabilities that hinder its potential, according to Mongolia Economic Update, the latest World Bank report on Mongolia's economy launched here today. The report also highlights the importance of improving efficiency of its public investment programs given extensive consequences from the overambitious and unrealistic investment programs implemented in the past.
"Last year was a good year for Mongolia with favorable commodities prices and the successful implementation of the government's economic recovery program," said Dr. Jean-Pascal N. Nganou, World Bank Senior Economist for Mongolia and Team Leader of the report. "This resulted in improved fiscal and external balances, triggering a slight decline of the country's public debt."
The recovery is expected to accelerate with a GDP growth rate averaging more than 6 percent between 2019 and 2020, driven by large foreign direct investments in mining. Other than agriculture, which was severely affected by harsh weather conditions during the winter, most major sectors including manufacturing, trade, and transport are expected to expand significantly. On the back of increasing exports and higher commodity prices, economic growth will continue to have a strong positive impact on government revenue, contributing to the reduction of the fiscal deficit.
The unemployment rate dropped to 7.3 percent in the last quarter of 2017, compared to 8.6 percent a year earlier. Still, it increased to 9.7 percent in the first quarter of this year, reflecting Mongolia's highly seasonal employment patterns due to difficult working conditions in the winter, especially in construction, agriculture, and mining.
The report highlights possible short- and medium-term risks including political risks, regional instability, climate shocks, and natural disasters. The most critical risk identified is a sudden relaxation of the government's commitment to full implementation of its economic adjustment program supported by development partners.
In addition, the economy remains vulnerable to fluctuations in global commodity prices and a productivity gap. The best long-term protection against these two vulnerabilities is the diversification of the Mongolian economy.
"To create a strong buffer against economic vulnerabilities, the government and donors should give a high priority to economic diversification that helps counter the ups and downs of the mining sector. Investing in human capital and strengthening the country's institutions are the best way to support diversification, together with sound investments in crucial infrastructure," said James Anderson, World Bank Country Manager for Mongolia.
The report takes a closer look at public investment programs implemented over the past five years, which surged until 2015, contributing to large increases in public finance deficits and the public debt. Mongolia needs to review and reshape its public investment policies and decision-making processes to improve efficiency of public spending, including clear project selection and prioritization criteria, as well as proper maintenance of existing assets.