Tools and tactics to engage Africa
Despite conflicts and instability in parts, Africa's fast growth and development, at least during the past decade, has attracted external countries mainly from Asian region, European Union (EU) and the United States. In this special interview, David Shinn, an Adjunct Professor in the Elliott School of International Affairs, a former U.S. Ambassador to Ethiopia and Burkina Faso, and previously served as a Director of the Office of East African Affairs in Washington, explains some ways to engage Africa.
He further discusses the important institutional differences in each BRICS member countries that impact on the implementation of policies in Africa, whether to compete or cooperate jointly on development infrastructure projects, and finally identifies the tools and tactics some countries use to achieve their respective goals on the continent.
How unique is East Africa and the Horn for foreign investors and who are the proactive countries there?
This region, especially the Horn of Africa, has more than its share of conflict, which poses a special challenge for foreign investors. The three East African countries—Kenya, Tanzania, and Uganda–have been more successful in attracting foreign investment because they have experienced less conflict in recent years and made a special effort to reach out to foreign investors. The investment has come from a variety of countries including the United Kingdom, Netherlands, India, Canada, South Africa, China, United States, Germany, and France. The Horn of Africa is witnessing a growing amount of investment from the Gulf States, but political instability is limiting investor interest. Before the independence of South Sudan, there was considerable investment in Sudan's oil sector by China, India, and Malaysia.
While that investment remains, it is now shared between Sudan and South Sudan. Conflict in South Sudan has stopped new investment. Somalia and Somaliland attract investment from the Somali diaspora but foreign countries have been reluctant to go into both entities for different reasons. Somalia is not sufficiently stable and Somaliland is not recognized internationally and, therefore, poses legal challenges for potential investors.
While Djibouti and Eritrea are politically stable, their markets are too small to attract significant foreign investment. Of all the countries in the Horn, Ethiopia has in recent years been the recipient of most foreign investment from countries such as China, Turkey, Bangladesh and the Netherlands. Political protests that began last summer are beginning, however, to impact foreign investment. A number of foreign investments were destroyed during the most recent protests concerning a range of grievances. This will discourage others from coming.
China is still leading with investment in infrastructure, but are the United States and European Union competing or cooperating with China?
China is the largest builder of infrastructure in Africa today, but this is not foreign direct investment. These are contracts with Chinese state-owned companies financed by loans from Chinese government institutions, the African Development Bank, World Bank, etc. In some cases, the African governments finance the projects. Once the infrastructure project is completed, China almost never has any ownership involvement. Hence, it is not foreign direct investment, but a commercial deal financed by loans that have to be paid back by the African government. Private US and European companies are in a much weaker position to win these contracts because they have less access to financing from their own governments and tend to submit higher bids than Chinese companies. There are exceptions such as the Italian company that is building the Grand Ethiopian Renaissance Dam on the Blue Nile. In any event, this is an area where the US and European Union compete with China.
There are areas where China, the US, and EU cooperate. All three seek political stability in Africa and cooperate on UN peacekeeping operations, African Union efforts to achieve peace such as in South Sudan, and the anti-piracy campaign in the Gulf of Aden. There is occasional collaboration on aid projects, but there is room for much more, especially in the areas of health and agriculture. All three parties have partnered with Africa to achieve development and they all want to see Africa succeed economically. There is one area of major difference. The US and EU, to varying degrees, encourage open political systems, the rule of law, and free and fair elections in Africa. China is satisfied with whatever form of government exists in a particular African country and has no desire to be critical of any governmental system. African governments prefer the Chinese approach; many African civil society organizations prefer the US and EU approach.
In your view, can Russia (a member of BRICS) make any headway into the region?
The short answer is yes and, to some extent, it has. Following the end of the Cold War, Russia pulled back sharply from Africa, although it maintained most of its diplomatic missions there. Serious economic problems in Russia prevented it from reengaging in Africa until relatively recently. There has been an increase in Russian investment in Africa, especially North Africa and several countries in Sub-Saharan Africa. There are prospects for greater Russian investment in Africa. Russian trade with Africa has been especially disappointing. In 2014, it exported $9.3 billion to Africa, most to North Africa, and imported $2.8 billion from Africa. This is less trade than Turkey has with Africa. Russia is energy self-sufficient; Africa just does not have much that Russia wants to buy. This situation is not likely to change any time soon. At the political level, Russia has demonstrated minimal high-level interest in Africa. Until it makes a decision to pay more high-level attention to Africa, it is difficult to see greater engagement at the political level. For the time being, Russia is preoccupied with Syria, Ukraine, and relations with China and the US. I doubt that it will be in a position in the foreseeable future to devote much attention to Africa.
What's the best way for foreign countries to engage Africa?
I assume your question about the best way to engage Africa refers to engagement by governments outside Africa. If so, I think the process should be as follows. First, foreign governments should determine what kind of engagement individual African governments prefer. The foreign government must then decide if it is prepared to engage in that manner. If not, it should explain frankly to the African government why not.
If the engagement sought by the African government is the kind of interaction that the foreign government is prepared to do, then both sides should discuss the details. At this point, it is essential that the foreign government not mislead the African government that it can do more than is, in fact, the case. Western governments, compared to statist driven governments, have a handicap because so much Western engagement comes from the private sector, which Western governments do not control. This handicap also applies to a number of non-Western governments.
Now, looking at BRICS (Brazil, Russia, India, China, and South Africa), are there institutional differences in implementing business policies in Africa?
There are institutional differences among the BRICS. The private sector is proportionally much more important in India, Brazil, and South Africa than is the case in China and Russia. The state-owned sector of the economy is especially important in the case of China. BRICS' business practices and the degree to which their governments control business practices vary widely from one member to another.
Unlike many Western countries, however, none of the BRICS attaches political strings to their business engagements although they all, to varying degrees, impose economic conditions. These conditions include, for example, infrastructure loans tied to construction companies from the offering country and contractual arrangements for a percentage of labor from the offering country.
Can BRICS members, say for example Brazil, China or India, compete or cooperate with Russia on development projects in Africa?
I believe there are cases where BRICS' members have already competed for winning contracts in Africa. This has especially been the case between India and China in the petroleum sector. While I don't know of specific examples involving Russia, I would be surprised if Russia has not competed against another BRICS' country for winning a contract in Africa. By its very nature, business interaction usually involves competition. At the same time, companies from two different BRICS' member countries can team up in their effort to win a contract or start a business in Africa.
The area where there is more likely to be cooperation is foreign aid. China and Brazil have been cooperating on agricultural research in Africa. Theoretically, all BRICS' members, including Russia, could cooperate on a development project financed by two or more BRICS' members. The BRICS' New Development Bank has approved its first package of four loans to Brazil, China, South Africa, and India worth some US$811 million. They are all in the field of renewable energy; South Africa received a loan for US$180 million. This is an example of cooperation but, so far, only to the benefit of BRICS' members.
Do they have strategic differences that make it difficult for a unified approach in Africa?
I believe the BRICS have strategic differences that will complicate a unified approach in Africa. Each BRICS' member country has its own interests in Africa. Each one has a different development model and political system. The size of their respective economies varies enormously from China's nominal GDP of US$11.4 trillion to Russia's US$1.1 trillion and South Africa's US$266 billion. These countries have more differences than they have commonalities. I don't believe this will result often in unity of action.
The Transitioning Democracy of Sudan
Sudan has been the focus of conflict for much of its six decades as an independent nation. Despite being an anomaly in a region crippled with totalitarian populism and escalating violence, the country hasn't witnessed much economic or political stability in years. While the civic-military coalition, leading a democratic transition towards elections, has managed to subside the fragments of civil war, growing hostility in the peripheries has begun threatening the modest reforms made in the past two years. The recent coup attempt is a befitting example of the plans that are budding within the echelons of the Sudanese military to drag the country back into the closet. And while the attempt got thwarted, it is not a success to boast. But it is a warning that the transition would not be as smooth a ride as one might have hoped.
The problems today are only a reflection of Sudan's issues in the past: especially which led to the revolution. The civil unrest began in Sudan back in December 2018. Sudan's long-serving ruler, Omer al-Bashir, had turned Sudan into an international outcast during his 30-year rule of tyranny and economic isolation. Naturally, Sudan perished as an economic pariah: especially after the independence of South Sudan. With the loss of oil revenues and almost 95% of its exports, Sudan inched on the brink of collapse. In response, Bashir's regime resorted to impose draconian austerity measures instead of reforming the economy and inviting investment. The cuts in domestic subsidies over fuel and food items led to steep price hikes: eventually sparking protests across the east and spreading like wildfire to the capital, Khartoum.
In April 2019, after months of persistent protests, the army ousted Bashir's government; established a council of generals, also known as the 'Transitional Military Council.' The power-sharing agreement between the civilian and military forces established an interim government for a period of 39 months. Subsequently, the pro-democracy movement nominated Mr. Abdalla Hamdok as the Prime Minister: responsible for orchestrating the general elections at the end of the transitional period. The agreement coalesced the civilian and military powers to expunge rebellious factions from society and establish a stable economy for the successive government. However, the aspirations overlooked ground realities.
Sudan currently stands in the third year of the transitional arrangement that hailed as a victory. However, the regime is now most vulnerable when the defiance is stronger than ever. Despite achieving respite through peace agreements with the rebels in Sudan, the proliferation of arms and artillery never abated. In reality, the armed attacks have spiraled over the past two years after a brief hiatus achieved by the peace accords. The conflict stems from the share of resources between different societal fractions around Darfur, Kordofan, and the Blue Nile. According to UN estimates, the surging violence has displaced more than 410,000 people across Sub-Saharan Africa in 2021. The expulsion is six times the rate of displacement recorded last year. According to the retreating UN peacekeeping mission, the authorities have all but failed to calm the rampant banditry and violence: partially manifested by the coup attempt that managed to breach the government's order.
The regional instability is only half the story. Since the displacement of Bashir's regime, Sudan has rarely witnessed stability, let alone surplus dividends to celebrate. Despite thawing relations with Israel and joining the IMF program, Sudan has felt little relief in return. The sharp price hikes and gripping unemployment which triggered the coup back in 2019 never receded: galloped instead. Currently, inflation runs rampant above 400%, while the Sudanese Pound has massively devalued under conditions dictated by the IMF. And despite bagging some success in negotiating International debt relief, the Hamdok regime has struggled to invite foreign investment and create jobs: majorly due to endemic conflicts that still run skin-deep in the fabric of the Sudanese society.
While the coup attempt failed, it is still not a sigh of relief for the fragile government. The deep-rooted analysis of the coup attempt reveals a stark reality: the military factions – at least some – are no longer sated in being equal-footed with a civilian regime. Moreover, the perpetrators tried to leverage the widening disquiet within the country by blocking roads and attempting to sabotage state-run media: hoping to gain public support. The population is indeed frustrated by the economic desperation; the failure of the coup attempt means that people have still not given up hope in a democratic government and a free-and-fair election. Nonetheless, it is not the first tranche of the army to rebel, and it certainly won't be the last. The only way to salvage democracy is to stabilize Sudan's economy and resolve inter-communal violence before leading the county towards elections. Otherwise, it is apparent that Bashir's political apparatus is so deeply entrenched in Sudan's ruling network that even if the transitional government survives multiple coups, an elected government would ultimately wither.
Money seized from Equatorial Guinea VP Goes into Vaccine
As a classic precedence, the Justice Department of the United States has decided that $26.6m (£20m) seized from Equatorial Guinea's Vice-President Teodorin Nguema Obiang Mangue be used on purchasing COVID-19 vaccines and other essential medical programmes in Equitorial Guinea, located on the west coast of central Africa.
"Wherever possible, kleptocrats will not be allowed to retain the benefits of corruption," an official said in a statement, and reported by British Broadcasting Corporation.
Obiang was forced to sell a mansion in Malibu, California, a Ferrari and various Michael Jackson memorabilia as part of a settlement he reached with the US authorities in 2014 after being accused of corruption and money-laundering. He denied the charges.
The agreement stated that $10.3m of the money from the sale would be forfeited to the US and the rest would be distributed to a charity or other organisation for the benefit of the people of Equatorial Guinea, the Justice Department said.
The UN is to receive $19.25m to purchase and administer COVID-19 vaccines to at least 600,000 people in Equatorial Guinea, while a US-based charity is to get $6.35m for other medical programmes in Equatorial Guinea.
Teodorin Nguema has been working in position as Vice-President since 2012, before that he held numerous government positions, including Minister of Agriculture and Forestry. Known for his unquestionable lavish lifestyle, he has been the subject of a number of international criminal charges and sanctions for alleged embezzlement and corruption. He has a fleet of branded cars and a number of houses, and two houses alone in South Africa,
Teodorin Nguema has often drawn criticisms in the international media for lavish spending, while majority of the estimated 1.5 million population wallows in abject poverty. Subsistence farming predominates, with shabby infrastructure in the country. Equatorial Guinea consists of two parts, an insular and a mainland region. Equatorial Guinea is the third-largest oil producer in sub-Saharan Africa.
African Union's Inaction on Ethiopia Deplorable – Open Letter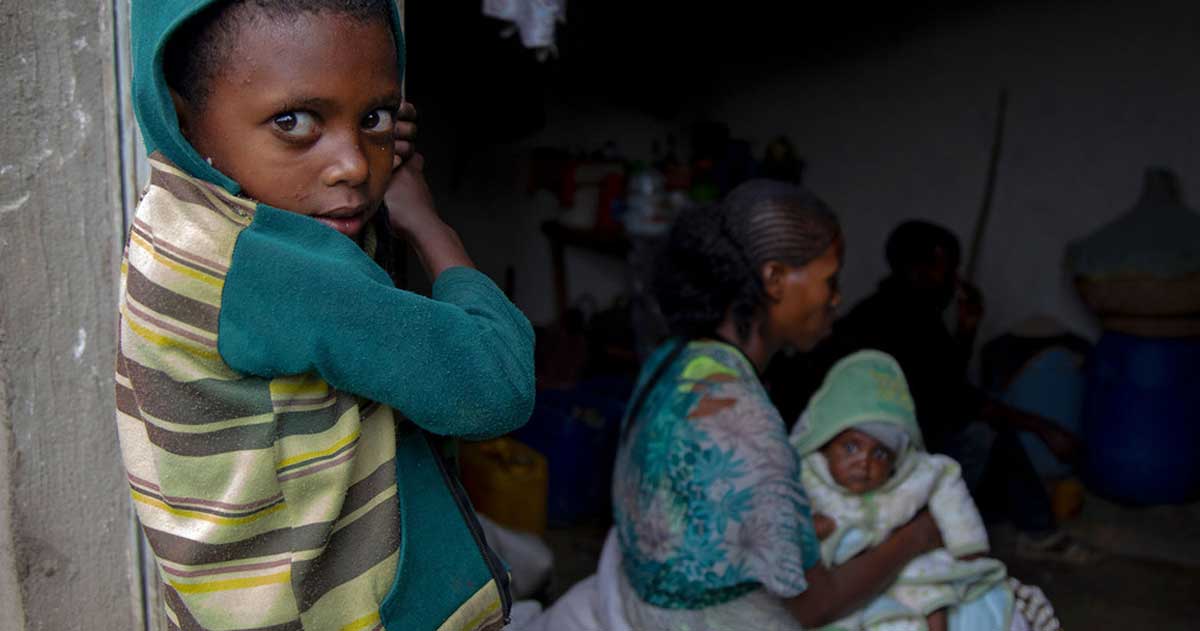 A group of African intellectuals says in an open letter that it is appalled and dismayed by the steadily deteriorating situation in Ethiopia. The letter, signed by 58 people, says the African Union's lack of effective engagement in the crisis is deplorable. The letter calls on regional bloc IGAD and the AU to "proactively take up their mandates with respect to providing mediation for the protagonists to this conflict".

The letter also asks for "all possible political support" for the AU's Special Envoy for the Horn of Africa, Olusegun Obasanjo, whose appointment was announced on August 26, 2021. A United Nations Security Council meeting on the same day welcomed the former Nigerian president's appointment.

Earlier in August 2021, UN chief Antonio Guterres appealed for a ceasefire, unrestricted aid access and an Ethiopian-led political dialogue. He told the council these steps were essential to preserve Ethiopia's unity and the stability of the region and to ease the humanitarian crisis. He said that he had been in close contact with Ethiopian Prime Minister Abiy Ahmed and had received a letter from the leader of the Tigray region in response to his appeal. "The UN is ready to work together with the African Union and other key partners to support such a dialogue," he said.

August 26, 2021 was only the second time during the conflict that the council held a public meeting to discuss the situation. Britain, Estonia, France, Ireland, Norway and the United States requested the session.

Fighting between the national government and the Tigray People's Liberation Front broke out in November 2020, leaving millions facing emergency or crisis levels of food insecurity, according to the United Nations. Both sides have been accused of atrocities.