Historicism and Cultural Identity in the EU
I have repeatedly stated that one of the acutest cultural problems in the EU nowadays is that of a lack of cultural identity rooted in Christianity; this is largely due philosophically to a poor appreciation of historicism. To my mind, the philosopher who first alerted us to this problem was Giambattista Vico, widely considered the father of modern historicism. I'd like to offer a brief outline of his theory of history, trusting that interested readers will then pick up and read his masterpiece The New Science.
In 1976 A. Robert Caponigri of Notre Dame University published an essay in honor of the great Yale Dante and Vico scholar Thomas Bergin (in Italian Literature: Roots and Branches, Yale University Press) in which he stated that "In the 'Scienza Nuova' Vico anticipates by two centuries contemporary man's most profound discovery concerning himself: the fact that he has a history, because by creating history man discovers and actualizes his own humanity." That statement alerts us to the fact that Vico is well within the Italian humanistic tradition. He is, in fact, nothing short of its culmination. A tradition this which is interrupted by Descartes' anti-humanistic stance and now waiting, like ambers under the ashes of a technocratic rationalistic society, for a new rebirth.
I am not suggesting that the concept of history is a special privilege of Western Man. Non Westerns too have a history. However, it is only in 18th century Europe that Man becomes aware of the far reaching implications of that fact. While Greeks, Romans, Chinese, Muslims had chronicles and archives, they were not intellectually conscious of the astonishing fact peculiar to Western Man, that the history that man makes expresses his freedom vis à vis events, nature and social life; which is to say, that when Man creates history out of nothing (as a sort of creation ex nihilo), he creates an eminently human factum, a sort of artifact, which is then knowable to the human mind that created it. In short, the awareness that Man has, is, and makes history is a paradigm, or a myth of reality if you will, which is unique to Western thinking and is intimately related to the idea of freedom.
Carl Marx for one utilized this paradigm of Man as his own history, but he was not its discoverer as some surmise. Its discoverer was Giambattista Vico who first proposed it to his contemporaries as a sort of antidote to the then rampant abstract, rationalistic philosophy of Renè Descartes. In fact, I suggest that to perceive Vico's originality one needs to explore this peculiar Cartesian rationalistic background of our culture. Only in contrast to the thought of Descartes, which has shaped the modern mind-set, can we grasp the relevancy of Vico's thought.
In the first place, it should be noted that a-historical thinking, a tendency to emphasize and privilege the universal and abstract aspects of thought, at the expense of the particular and the contingent, has been around in the West since Plato. But Descartes believed that he had reached the end of his epistemological ventures with what he considered the final solution to the problem of human knowledge. He accomplishes it by deemphasizing the humanities and claiming that the main criterion of truth for man is that the judgments asserting it must consist of "clear and distinct ideas."
In his Principles of Philosophy Descartes states that "I term that clear which is present and apparent to an attentive mind, in the same way as we assert that we see objects clearly when, being present to the regarding eye, they operate upon it with sufficient strength. But the distinct is that which is so precise and different from all other objects that it contains within itself nothing but what is clear." Obviously, within this kind of epistemology symbols related to seeing predominate over those related to hearing. The insistence throughout is on clarity and mathematical knowledge. Mathematics is in fact specifically mentioned in Descartes' Discourse on Method where he states that "Most of all I was delighted with Mathematics because of the certainty of its demonstrations and the evidence of its reasoning."
And what exactly is Descartes' true foundation for his theory of knowledge? His renowned "Cogito, ergo sum," that is, thought in the act of thinking or reflecting upon itself. In other words, if I think, I exist or at least perceive myself as existing. This first certitude of one's existence is characterized by the evidence thought has of itself with no other unclear elements. Therefore, Descartes concludes, the criterion of truth must be evidence accompanied by clarity and distinctness. What is dismissed out of hand are all "unclear" ideas upon which history rests: memories, inner psychic states, motives, images, symbols, myths, imaginative fairy tales, works of art with their ambiguous possibilities of meaning. In fact, the vast realm of personal and inter-personal knowledge, defined by Martin Buber as the realm of the "I-Thou," is summarily rejected.
Now, it does not take much intellectual acumen to realize that since Descartes Western thought has been dominated by a rampant rationalism which, with the possible exception of Nietzschean romantic anti-rationalism culminating with existentialism, has a peculiar view of the relationship existing between a knowing experiencing subject (the self) and the objects and events around it (the observable world) which it perceives and knows. Since the seventeenth century this has been the almost exclusive domain within which the nature of reality has been considered in the West. It is a mode of thought wherein all of reality consists of "external" objects and events which are responsible for the perceptual experience of an observing subject. This is the realm of "I-it" as also defined by Buber; a realm concerned with the world of things and objectified events. It reaches its most restrictive form with modern science which, by its very nature, is exclusively concerned with observable objects and events.
Vico's peculiar genius lies in the fact that he was the first thinker within Western culture to clearly perceive that Descartes left no room for history; that on this road Man would end up dehumanizing himself. In contrast, he proposed a theory of knowledge which emphasizes and demonstrates the importance and validity of historical thinking. His opus spanned fifteen years (1710-1725) and culminated with the publication of his New Science (the first edition appeared in 1725, the second in 1730 and the third in 1744).
Vico's initial attack on the Cartesian paradigm begins with his inaugural lecture at the University of Naples in 1710 titled De Antiquissima Italorum Sapientia. There he inquires as to what it is that makes mathematical ideas, the prime example of Descartes' "clear and distinct ideas," so irrefutable? His answer is that such clarity and irrefutability derive from the fact that we ourselves have made them. In geometry we are able to demonstrate truth because we ourselves have created it. Vico employs a Latin formula to explain this idea: Verum et Factum convertuntur, which basically means that we can only fully create, and hence fully know, the things that we design and make out of nothing. In other words, the privileged position of mathematical propositions, as regards clarity and persuasiveness, rests upon the fact that they are arbitrary creations.
Vico then proceeds to qualify Descartes' position before setting out the theoretical basis for historical knowledge proper. His basic insight is that truth is a dimension of the subject and it is a fallacy to think with Descartes that it can be conceived as a property of objects themselves. In other words, truth is the mode of presence of the subject to itself as mediated by the objects it observes. This circularity establishes the integrity of the mind as total presence to itself. Within it the dualism subject/object is mediated. To say it in even more simple terms Vico, as the consummate humanist that he is, proposes that besides metaphysics (rational intuition), mathematics (deductive knowledge), and natural science (empirical knowledge), there is a fourth, very important kind of knowledge: self-knowledge.
Within self-knowledge we are more than mere passive onlookers. We are the protagonists of situations which we understand from the inside. In its broadest sense Vico is equating this kind of necessary knowledge, well known to the ancient Greeks, with historical knowledge proper. Moreover, he alerts us to the fact that since nobody has made himself, this self-knowledge will not have the "clear and distinct" quality of mathematics. On the other hand, neither will it have the game quality, the fictitiousness and arbitrariness of mathematics. It will be a superior kind of knowledge because it is not an observing of phenomena exterior to us, and therefore ultimately unknowable to us. In fact, it will be even superior to the empirical knowledge of the natural world. In this respect, Vico is the precursor of Martin Buber's basic insight that it is only in the world of I-Thou that true reality is to be found. The world of I-it is there to be analyzed, categorized, organized but it is not the total world. Vico had intuited that the world of Descartes' cogito may be indubitable, but it also essentially limited and sterile. It cannot yield the essence of either thought or existence. From it we will never derive the causes and the nature of our being.
Vico has thus established that the Cartesian cogito, i.e., thinking thought, cannot be science but mere consciousness. In searching for a principle of truth one must begin from an absolute reality, namely that of God who has created all things and therefore knows them all. He is the Primus Factor, therefore in Him there is the first truth. In as much as all elements of things (both exterior and interior) are present in Him, complete truth resides in Him. This is so because verum factum convertuntur, he who causes a thing knows it.
This concept of causation in Vico shows the relative character of human knowledge. In as much as God contains all things, He can "read" all the elements of things. His mind is characterized by intelligentia. The human mind, on the other hand, is foreign to all, is foreign to all things that are different from itself and is therefore characterized by cogitatio by which it gathers elements external to itself. In other words, Vico is saying that we reason because we are imperfect. God does not reason, He intuits.
From this relative character of human thought issues a sort of metaphysics of humility, a new paradigm for perceiving reality; and it is this: the more external the object to the knowing mind, the more generic will be its knowledge. For example, nature had long been in existence when man arrives on the scene. The human mind, therefore, can never fully participate in its origins. Sciences are better or less knowable depending on how much human thought operates in building them: mathematics is surer than mechanics, mechanics surer than physics, physics surer than morality. Vico wisely suggests that the more congenial thing for man is to limit himself to the examination of what has been produced in history: the customs, the deeds, and above all, the language of Man. He refers to this as the certum, the cultural residue constituting the subject matter of the historian.
It is crucial that this certum, these records of history, be understood as that which man has made, the factum. Here again Vico's insight is that the certum and the factum are convertible; which is to say, history leads to knowledge; more specifically it leads to self-knowledge when it approaches its own documents (the certum) with the understanding that these are what other selves have created in history. We are then within Vico's hermeneutical circle: whenever Man creates in history, and above all when he creates language, he creates a structure that constitutes an interpretation of his experience. In turn that interpretation organizes the world around him. The study of history turns out to be an ongoing understanding and evaluation, in effect a constant reinterpretation, of these interpretative structures which men have created. There is no such thing as "objective" history, once, once and for all as some historians, in their eagerness to declare their discipline a "science" would contend.
A scientist with positivistic tendencies in describing the history of science, will reveal to the perceptive reader the Cartesian paradigm under which he labors. Inevitably, there is a tendency to see religion not at the very origins of science but as magic and superstition hostile to it; while science per se and its rational method of perceiving reality will be assigned preeminence over and above myth-making, poetry and poetic wisdom.
This rather cavalier intellectual stance would not be so repugnant were it stated as a premise at the outset. The sheer hubris of the Cartesian mind-set (what Vico calls "the barbarism of the intellect" and I call "hard-wired rationalism") is exhibited by its insistence that it is the only valid and "objective" view of what constitutes reality, while other views or paradigms can only proceed out of ignorance and have therefore little, if any, intellectual value. A. Robert Caponigri puts it best when he writes that "The concrete processes of culture alone provide the context for the idea of man because only in that context are the conditions of total presence realized…In culture, the alienation latent in nature is overcome because all cultural structures are modes of the presence of man to himself as defined against nature." ("The Timelessness of the Scienza Nuova of Giambattista Vico." In Italian Literature: Roots and Branches, Ed. Jose Rimanelli, Yale University Press, New Haven, CT, 1976, p. 310).
One of the most important Vichian principles is this: "The nature of institutions is nothing but their coming into being (nascimento) at certain times and in certain guises" (SN, 147). Vico's stress upon the ongoing development of history is one in which the legacy of the past is taken with complete seriousness, but without obscuring the necessity of reprehending the past in ways appropriate to the present, or the necessity of leaving the future free to apprehend the past in ways which are perhaps as yet unthinkable. Indeed, the Columbus of 1992 is a differently perceived Columbus than the one of 1892.
With the above examined understanding of history Vico attempts to oppose Descartes' claim that "clear and distinct ideas" constitute the highest form of knowledge. He perceived that Descartes' claim inevitably leads to a concept of history as a clearly and distinctly apprehended "hard core of historical facts" known once and for all. Indeed, that "hard core" may have the simplicity of mathematical ideas but it is similar to them in the sense that it is an abstraction arbitrarily created out of the complex flow of history; an abstraction which can then be used as a counter in a game that we ourselves have invented. This appeal to thinking of history in terms of "hard core" facts can be better understood if we keep in mind that the moving of abstract counters in freely invented games gives one a great sense of control while calling for little commitment on the part of the player. For example, let the reader imagine, if you will, the computerized video games routinely played by generals in the Pentagon and other nations' War Departments. In a few seconds these powerful Caesars are able to obliterate millions of enemy soldiers, not unlike the original Caesar who claimed more than a million lives in his Gallic War. In the video game, it happens from time to time that millions of one's own soldiers are nuked by mistake. One general's comment to this "friendly fire" mistake supposedly was "Holy cow!" The reader may retort that there is nothing wrong in playing a virtual war game if it ultimately prevents a real war. Fair enough. The problem however arises when those "hard core" facts are fallaciously assumed to exist objectively "out there" and made to constitute the substance of history. When millions of soldiers and whole cities come to be seen as mere counters in a dangerous chess game of "realpolitik," then we end up with the "Evil Empire" engaging the world in an arms race costing the world a couple of million dollars a minute. Some already envision a new start of those games, called Cold War, in the 21st century, and they may be right.
E.F.Schumacher in his A Guide to the Perplexed (Perennial Library, Harper and Row Publishers, New York, 1977) puts the matter thus: "The change of Western man's interest from 'the slenderest knowledge that may be obtained of the highest things' (Thomas Aquinas) to mathematically precise knowledge of lesser things—'there being nothing in the world the knowledge of which would be more desirable or more useful' (Christian Huygens, 1629-1695—marks a shift from what we might call 'science for understanding' to 'science for manipulation.' The purpose of the former was the enlightenment of the person and his 'liberation;' the purpose of the latter is power. 'Knowledge itself is power,' said Francis Bacon, and Descartes promised men they would become 'masters and possessors of nature.' In its more sophisticated development, 'science for manipulation' tends almost inevitably to advance from the manipulation of nature to that of people" (pp. 53-54).
Vico clearly perceives this fallacy more than two hundred years ahead of his times and insists on the conversion of the certum with the factum, i.e., that the study of history is a reinterpretation of those interpretative structures which Man has created. He shows that the formula he initially applied to mathematics, the true and the made are convertible, is applicable to history as well. However, when applied to history, a different kind of knowledge arises. While in mathematics the resulting knowledge is "clear and distinct," albeit fictitious and arbitrary, in history it cannot be so since we have neither created ourselves nor the world of nature out of nothing.
History cannot yield clear and distinct ideas because it deals with tangled non fictitious matters of purposes, goals, motives, acts of the will, fears, hopes in effort to reach self-knowledge. Even more simply put, history deals with the heritage of the past, understanding for the present and hope for the future. This truth of self-knowledge is convertible with what Man has accomplished in history because as Vico explains it: "…the world of civil society has certainly been made by men, and its principles are therefore to be found within the modifications of our own human mind" (SN, 331).
We are not accustomed of speaking of this matter in terms of verum and factum. And yet all we need to do is transpose "content" for verum, and "form" for factum, to understand that Vico is basically saying that the content of anything is but the form it assumed at the point in history at which it came into being. In other words, content comes into existence with or within form. Contrary to what Descartes thought he could do, content and form can be distinguished but cannot be separated from one another. To fully know one at its origins is to know the other. They are convertible because they arise together. There is no such thing as "the inner meaning of myths" or of fact separate from interpretation in the study of history. Once that is granted, then one has to also grant that history is equally knowable as mathematics. This is so because history is the result of the development of the human mind and of the universal principles it contains and by which it judges things and to which it tries to conform.
And here is how Vico himself expresses the unity of content and form: "Our science therefore comes to describe at the same time and ideal eternal history traversed in time by the history of every nation in its rise, development, maturity, decline, and fall. Indeed, we made bold to affirm that he who meditates this Science narrates to himself this ideal eternal history so far as he himself makes it for himself by that proof 'it had, has, and will have to be.' For the first indubitable principle posited above is that this world of nations has certainly been made by men, and its guise must therefore be found within the modifications of our human mind. And history cannot be more certain when he who creates the things also narrates them. Now, as geometry, when it constructs the world of quantity out of its elements, or contemplates the world, is creating it for itself, just so does our Science create for itself the world of nations, but with a reality greater by just so much as the institutions having to do with human affairs are more real than points, lines, surfaces, and figures are. And this very fact is an argument, o reader, that these proofs are of a kind divine and should give thee a divine pleasure, since in God knowledge and creation are one and the same thing (SN, 349)."
The above quote makes it quite clear that the starting point of this unique approach to history cannot be the Cartesian thinking subject. Vico demonstrates that Descartes, whole intention was that of overcoming doubt and founding a sure system of reaching truth, ironically ends up with the position of Protagoras: "Man is the measure of all things." However, given that Man is a partial being and not his own creator, given too that he doubts and his thought is a relative truth, the Cartesian criterion of truth proves to be inadequate. It is in effect a reduction of truth to the private, what Vico aptly calls "la boria dei dotti," the arrogance of the learned, i.e., the production of truth in a closet independent of the real world out there. To the contrary, Vico insists that the above mentioned common ideal notions have become present in the human mind through the life of nations as "common sense of the people." For him "common sense" is a consensus reached by a whole people without reflection and expressing itself in spontaneous wisdom or poetic wisdom. Homer's poetry in the Iliad and the Odyssey was reached that way for those epics could not have been written by the same man. It sprang from the common sense and the poetic wisdom of the ancient Greeks before the onset of philosophical reflection. Such a notion is fundamental to a critical approach to problems of history, be they in religion, law, art, language, for truth is not something private to be pondered in a closet or an ivory tower for that matter. It is rather a public patrimony finding its natural dimension in the social life of man.
To briefly summarize Vico's theory of knowledge we can say that history becomes science when Man orders and understands his deeds according to those eternal notions that Man (through the mediating operation of the intellect) finds in himself. The truth of history does not consist in mere facts produced by men, but also in the possibility that men have to recover the facts of history to the structure of their mind and to the eternal order that God reveals to the mind of men. As we shall see more thoroughly further down, in Vico philosophy and philology are completely integrated. While the human mind generates institutions such as language, laws, religions, poetry, myths, the civil world of tribes and nations, this production is not wholly autonomous. It operates under what Vico terms "the force of truth" immanent in the eternal notions present in the mind of man. This is providence at work. Of everything that Man may know, this is most authentically scientific.
Unfortunately the modern Cartesian positivistic mind-set has not yet fully come to terms with this Vichian new paradigm. The delusion persists that questions of meaning in history and civilization can be adequately answered with the technological know-how. Until that fallacy can be overcome, the danger of dehumanization and loss of freedom will continue to persist.
Disconnecting From SWIFT? No, We Did Not Hear About It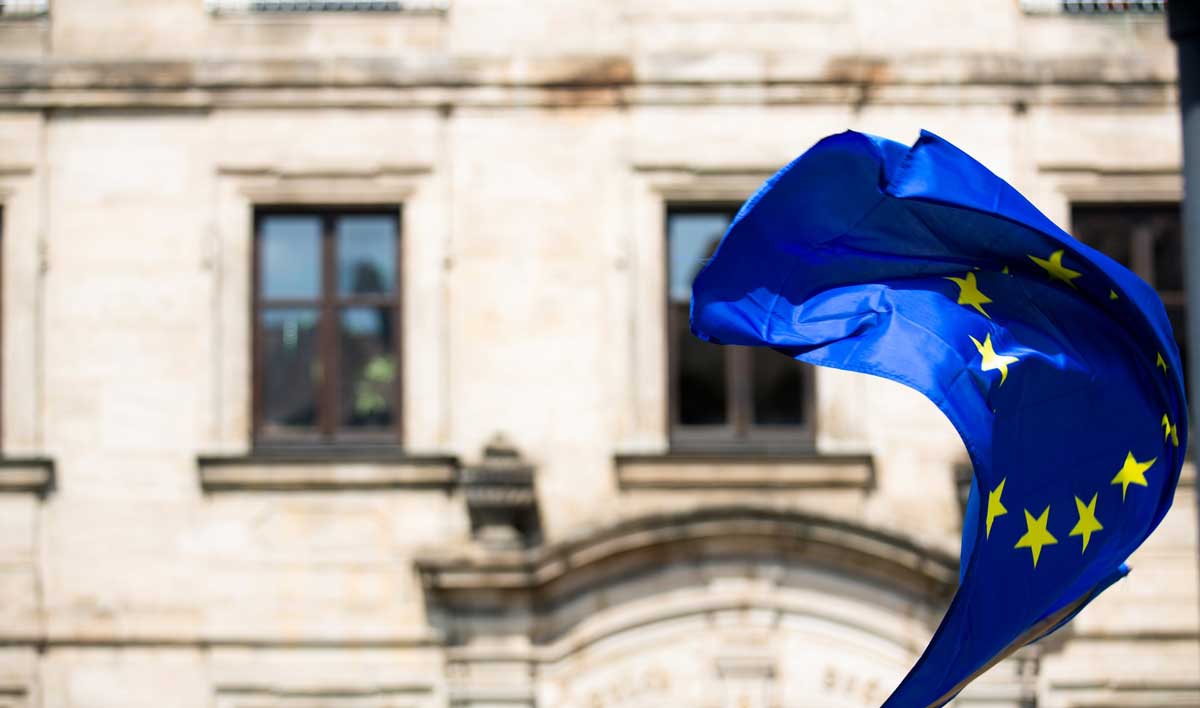 The European Parliament has adopted another resolution on Russia. It reflects the key political claims against Moscow which have recently been on the Union's official agenda. These include the aggravation of the situation in Ukraine, the "Navalny case", the diplomatic scandal between Russia and the Czech Republic concerning the explosion of a military warehouse in 2014. The resolution contained radical proposals. Disconnect Russia from SWIFT and stop imports of energy resources in the event of an aggravation of the conflict in Donbass, reconsider relations between Russia and the EU, develop new sanctions regimes, etc. These proposals generated headlines in the media. However, the stock markets ignored them. The resolution did not cause any fluctuations of the ruble or Russian blue chips. Why did this happen and should the resolution be taken seriously?
At first glance, the resolution confirms that high consensus of one of the key (along with the EU Council) legislative bodies of the EU. It was adopted by 569 votes in favour, 67 against, and with 46 abstentions. Kiev and Prague welcome the resolution. Their political positions are uncompromisingly reflected in the document, although, for example, in the case of the explosion at a Czech military depot, there is no consensus, even in the Czech Republic itself. Not to mention the situation around Donbass, where the military build-up was carried out on both sides. According to an already established tradition, Russia is declared guilty of all obvious and perceived problems. Naturally, the document also reflects the "Navalny case". Earlier, the European Parliament had already issued two resolutions. One in connection with the alleged poisoning, and the other after the arrest of the Russian opposition YouTuber Navalny. Tough measures against Moscow were proposed in previous resolutions as well. In some ways, their intention is consistent with American bills on "draconian sanctions", such as DASKA: to designate a "lowest denominator" and possible measures that the European Union could potentially take. The threat of disconnection from SWIFT was the "icing on the cake", which, as expected, was popular in the media success.
However, the markets ignored the resolution of the European Parliament. There are several reasons for this.
First, the period of aggravation of the situation in Donbass is clearly over. Yes, the problem itself has not been resolved. The conflict will smoulder for a long time, and new rounds of escalation will be still felt. There are no prospects for the implementation of the Minsk agreements. However, the prospect of an open military clash, which loomed on the horizon a month ago, has receded into the background. Ukrainian diplomacy was unable to achieve progress towards the revision of the Minsk agreements, although it temporarily returned the topic of Donbass to the political and media mainstream. Russia has shown that it is ready to balance the military build-up in Donbass without hesitation and to respond to a possible attempted military solution. The next round of exacerbation has so far fizzled out without leading to qualitative changes in the sanctions regime against Russia, or in the political positions of the parties.
Second, the radical proposals of the European Parliament are unlikely to find a response in the European Commission and the EU Council. The head of EU diplomacy, Josep Borrell, has already noted that decisions on restrictions on SWIFT and Nord Stream 2 are not within the competence of the European Union. It is obvious that disconnecting Russia from SWIFT will lead to colossal losses for both Russian business and EU companies doing business with Russia. The refusal to purchase Russian energy resources will also lead to significant costs. The Nord Stream 2 project remains in the interests of the European Union and Germany. Moreover, the disconnection from SWIFT, taking into account its consequences for the Russian economy, can simply be perceived by Moscow as an act of aggression with all the ensuing political consequences. The EU is losing the opportunity to strengthen and promote the role of the euro as a more desirable instrument for international payments. In particular, the share of the euro is likely to grow in trade between Russia and the PRC, ousting the US dollar. Manipulation with SWIFT will hurt Brussels' plans to promote the euro globally.
Finally, thirdly, the real magnitude of the political contradictions between Moscow and Brussels is clearly not up to such radical steps. Yes, relations between Russia and the EU are in a deplorable state. The political dialogue periodically breaks down amid mutual accusations. There are no ways to resolve the most serious contradictions so far. However, the "level of support" of the existing, albeit bad, relations is still strong and its "breakdown to the bottom" has not yet taken place, even despite a number of recent local shocks. The "warehouse case" in the Czech Republic has not generated a pan-European chain reaction and has mostly damaged bilateral relations between Moscow and Prague. Most of the EU members are not eager to get involved in this scandal. The Navalny case will remain a toxic asset for a long time to come. But it, too, has not yet led to fundamental shifts. As for Ukraine, Moscow is clearly not eager to get involved in a military conflict, although it has demonstrated its force. To a certain extent, such demonstrations even reduce the likelihood of a violent scenario in the resolution of the conflict. At the same time, they do not bring political solutions closer. In general, the existing problems are large-scale. Their cumulative effect will increase. But its weight for the measures proposed in the European Parliament resolution is clearly not enough.
The only innovation that currently has a political perspective is the proposal for a new sanctions mechanism on corruption. A similar mechanism has recently been established in the UK. It involves freezing the assets of persons suspected having ties to corruption. The European Commission may well develop proposals for such a mechanism and submit it to the EU Council for consideration. The chances of its approval are very high. However, even if it is used against Russian individuals, its impact on economic ties between the EU and Russia will be extremely low. This may be the reason for the possible success of such an idea. The European Commission and the EU Council will show that they are loyal to at least some of the requirements of the European Parliament. At the same time, the use of the mechanism will remain in their hands, and the risks for the business will be minimal.
Moscow will also draw its conclusions from the rhetorical exercises of the European Parliament. Despite the fact that the risks of it implementing the recommendations of parliamentarians are negligible, this is another incentive for the Russian authorities to continue working on an alternative financial infrastructure in partnership with their foreign partners, who are also the target of unilateral restrictive measures.
From our partner RIAC
When diplomacy cannot get the best of geopolitics: Cyprus's lack of a way forward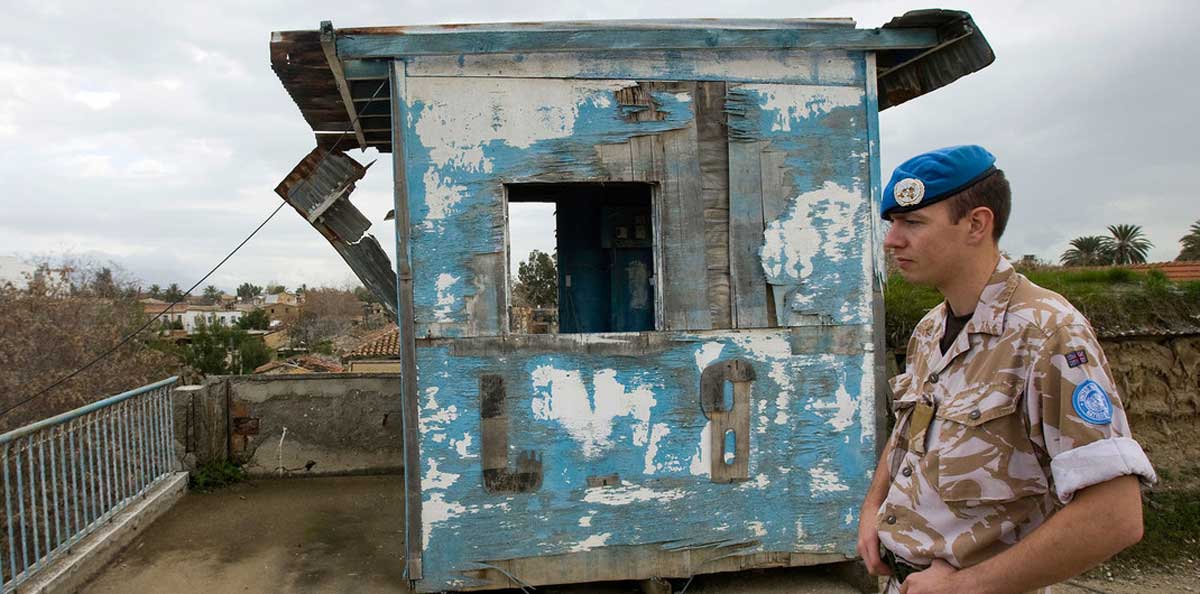 On April 24, people from both sides gather in proximity of the demarcation line splitting the capital, Nicosia, in two. Near this highly-contest frontier, Turk and Greek Cypriots alike demanded their leaders achieved the hoary aim of a united Cyprus. The most common motto protestors had written on their placards was a call for peace and unity across ethnic divides: We are Cypriots. This hopeful, determined appeal was addressed to the then-upcoming UN-sponsored meeting between the leaders of the two communities in Geneve. Three international guarantors partook also in the meeting: the UK as the former coloniser and, obviously enough, Greece and Turkey.
Introduction
Four years have passed since the UN hosted in Geneve peace talks on the future of Cyprus — and their collapse. Failed mediations are also due, in part, to the great power imbalance between the two sides. The so-called Turkish Republic of Northern Cyprus's only ally and supporter is Turkey, on which it is "almost completely dependent". On the other hand, the Greek-Cypriot government is internationally recognised and a member of the European Union since 2003. Yet, Secretary General Antonio Guterres is putting renewed energies in the long-standing issue that thorns the region. But, according to many commentators there were little to no hopes that anything concrete would be achieved. Actually, the positions at the negotiating table seem more divergent they have ever been and peaceful unification farthest than ever.
The Cypriot question is highly internationalised, which makes its resolution easier and harder at the same time. History can reveal why this is the case. and, hopefully, shed a light on the way forward.
A long-standing issue
Commentators and diplomats began talking compulsively about the island of Cyprus as a hotspot in the Eastern Mediterranean in 1974. Yet, any solution must account for the fact that Cyprus's problematic history goes back well before that year.
The way to independence (1960)
In the modern and early-contemporary period (16th–19th century), the Ottoman Empire's wider frame of ethnic coexistence guaranteed Cyprus's stability. Turks and Greek were actually just Rum Christians and Muslims, and the Sultan vied for their diversified rights and obligations. The Porte experienced a deep crisis in the runup to the Great War, accepting to cede many peripheral territories. Thus, the British Empire administered the island of Cyprus from 1878 to the island's formal annexation during in the 1910s. Nevertheless, the two communities still cohabited peacefully for several decades. If anything, Greek Cypriots started fighting against the Brits using terroristic methods.
Cohabitation started to be a problem when Cyprus became independent in 1960. In order to ensure that the region would not descend into utter chaos, there was the need for an agreement. Hence, Britain sat down with Greece and Turkey to establish the framework within which to establish the Republic of Cyprus. Athens had to backtrack on many of its requests on behalf the Greek Cypriot majority. Eventually, principles of bi-national independence, political equality and administrative partnership the two communities prevailed and became part of the constitution.
More importantly, the three signed a controversial Treaty of Guarantee reminiscent of colonial mandates. According to this agreement, each of the signatories could intervene militarily to defend Cyprus's status from any sort of threats.
Ethnic conflicts (1963–1974)
Tensions escalated immediately after, with Greek Cypriot leaders making pressing attempts to erode their neighbour's representation and rights. Finally, in 1963's Bloody Christmas, Greek elites staged the expulsion of Turkish Cypriot representatives from all levels of government. As a result, about 25% of all Turkish Cypriots had to leave their villages for safer Turkish "enclaves". That year inaugurated a season of inter-ethnic strife and conflict on the Mediterranean island. The situation was so dire that the UN stationed its blue helmets on a peace-keeping mission in December 1963.
The turning point of Cyprus's recent history is 1974, when the Greek government organised and carried out an artless golpe. Back then, the colonels who animated the military junta sitting in Athens felt that power was slipping away from them. Clearly, the economy was in ruinous conditions and people started to grow unresponsive to the colonels' efforts to repress discontent. Thus, they thought Greek nationalist fractions' victorious insurrection in Cyprus and the island's annexation would have raised morale.
But the situation evolved for the worse as Athens's actions violated of 1960 agreement with Ankara and London. In a swift counter-manoeuvre, the Turkish army occupied the island invoking its right of interference under the Treaty of Guarantee. For determined it could be, the Greek junta could not afford the risk of a full-scale confrontation with Turkey. Not least, because they are both formally member of NATO, a cornerstone of the Cold War's bipolar system of alliances. Therefore, the Turkish-majority northern half of the island was able to seceded from the Greek-dominated south thanks to Ankara's support.
State of the art
The brief war of 1974 marked the pike in Greek-Turkish tensions and determined the current status quo on the island. Fortunately, both sides have been taking steps towards the normalisation of South-North relations. For instance, since 2003 it is possible to cross the frontier roughly established almost half a century ago. Moreover, the situation has stabilised and the number of inter-ethnic clashes diminished in the last 50 years. Thus, the international contingent in the 'buffer zone' dividing the capital Nicosia in two is now thinner than ever before.
Nevertheless, Cyprus is still divided into two parts which find it difficult to talk to one another. Thus, there are not a lot of reasons to be optimistic for those who aspire to the Cyprus's reunification. In 2004, on the eve of Greek Cyprus's accession to the EU, two contemporaneous referendums took place on the island. The question voters had to answer regarded the so-called Annan Plan, named after then UN Secretary General Kofi Annan. The Plan foresaw joining the two current entities in a State federal in name, but de facto confederal.  Cypriots went to the polls en masse: 87.83% of registered voters went to the polls across the island. Of them, about 65% of Turkish Cypriots voted in favour of the Plan, which they approved. Yet, over 75% of Greek Cypriots who voted were against the proposal, which both communities had to approve.
In the last few years, the North has also retrenched in its positions, possibly in response to the Greeks' 'No'. Last in order of time, Northern Cypriot elected as head of State Ersin Tatar, a protégé of Erdogan, Turkey's President.
Conclusion — Peace talks won't solve the issue
Against this background, Greek and Turkish Cypriot authorities' approach to these renewed peace talks is unexpected. The Greek Cypriot foreign minister, Nicos Christoduidis, declared that the negotiations' aimed at "Cyprus' reunification as a bizonal bicommunal federation." At the same time, Greek Cypriot President, Nicos Anastasiades, has started to acknowledge the need for a "decentralised federation". That is, the sort of surreptitious confederal project laid out in the Annan Plan.
On the other hand, Northern Cyprus's foreign minister Tachsin Ertugruloglu, argued that the "solution is: one island, two states." President Tatar echoed these remarks arguing that there are two "separate regions and peoples in Cyprus."Symbolically, Tatar stopped in Ankara to meet President Erdogan before reaching Geneve for the UN's three-day talks.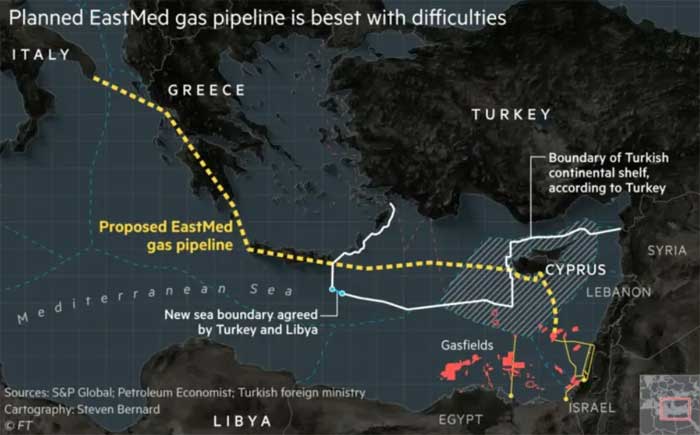 After several days of fruitless negotiations, Guterres declared that despite "all our efforts, we have not yet found enough points of contact to allow the resumption of formal negotiations." But he has also proposed a new meeting in the same format "probably in two or three months." Yet, these endeavours will fail again unless the situation on the ground changes drastically in or around Cyrus. As a matter of fact, the real power broker in this game in now Turkey's Erdogan. When he first became Prime Minister, Erdogan looked for a peaceful resolution to the Cypriot issue and accession to the EU. However, since 2011 he has undergone a change of heart turning more illiberal at home and reckless abroad. Most recently, Erdogan's Turkey has irresponsibly reignited the tensions in the Eastern Mediterranean, by claiming gas fields located in Cyprus's and Greece's economic areas.
Thus, Cyprus may have ceased to be a piece of the larger puzzle called 'Cold War'. But the island's division has found a new raison d'être in this complex, quasi-multipolar 21st century. A new geo-political and geo-economic confrontation has started and Turkish Cypriot authorities are playing their part.
Covid-19-Policy Contest Between Libertarianism v. Socialism: The Latest Results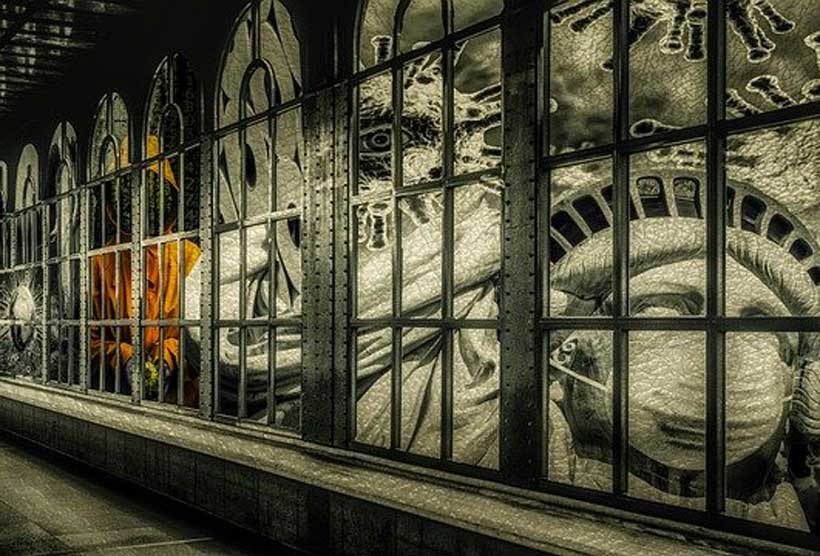 Early in the "coronavirus-19" — subsequently called "Covid-19" — pandemic, Denmark and Sweden were often being compared with one-another because both are Scandinavian countries, but on 13 March 2020, Denmark had started a lockdown and imposed strict recommendations for businesses and personal behavior, whereas Sweden did nothing of the sort, and so the two countries were considered to be especially suitable to serve as being an almost controlled experiment in what the results would be of socialism versus libertarianism in social policy (regulations) regarding a communicable disease.
On 26 March 2020, EuroNews headlined "Neighbours Denmark and Sweden miles apart on coronavirus confinement". Whereas both countries had socialized healthcare, and were also otherwise generally considered to be similar, Sweden was pursuing Europe's most libertarian policies on coronavirus or Covid-19, and yet Denmark had a 15% higher percentage of its population who had come down with that disease. On 29 June 2020, I headlined "'Herd Immunity' Is a Failed Response to Coronavirus: Comparing Denmark versus Sweden on Coronavirus," and reported that in early April Sweden's population-percentage who had the disease had switched (increased so fast as) to become 14% higher there than Denmark's population-percentage who had Covid-19, and that Sweden's percentage was also increasing much more quickly than Denmark's. And, so, at that time, as of 28 June 2020, Sweden had 2.5 times as high a percentage of its population who had contracted the disease, as compared with Denmark's percentage. There were 131 reader-comments to that news-report, at Reddit, and they were overwhelmingly in denial, and pro-libertarian, anti-socialist, though each comment had a different excuse for their reality-denial.
CNN headlined on 28 May 2020 "Sweden says its coronavirus approach has worked. The numbers suggest a different story" and made clear that, at least up till that moment in time, Sweden's approach was a failure, not only in competition as compared to Denmark's, but globally.
Then, on 12 May 2020, Foreign Affairs, the prestigious journal of America's Council on Foreign Relations, bannered "Sweden's Coronavirus Strategy Will Soon Be the World's: Herd Immunity Is the Only Realistic Option—the Question Is How to Get There Safely", and presented the standard libertarian argument: "There are good reasons for countries to begin easing their restrictions. It will take several years to tally the total number of deaths, bankruptcies, layoffs, suicides, mental health problems, losses to GDP and investments, and other costs attributable not just to the virus but to the measures used to fight it. It should already be obvious, however, that the economic and social costs of lockdowns are enormous." In other words: the best "regulation" is to let nature rule, not to impose any human-imposed regulations, but just "the free market" should reign.
On 7 January 2021, the Scandinavian Journal of Public health headlined "A comparison of COVID-19 epidemiological indicators in Sweden, Norway, Denmark, and Finland" and reported that:
Compared with its Nordic peers, Sweden had a higher incidence rate across all ages, a higher COVID-19-related death rate only partially explained by population demographics, a higher death rate in seniors' care, and higher all-cause mortality. Sweden had approximately half as much mobility change as its Nordic neighbours until April and followed similar rates as its neighbours from April to July. Denmark led its Nordic peers in testing rates, while Sweden had the highest cumulative test-positivity rate continuously from mid-March. …
Looser government restrictions at the beginning of the outbreak are likely to have played a role in the impact of COVID-19 in Sweden. In an effort to improve epidemic control, Sweden has increased testing rates, implemented more restrictive prevention measures, and increased their intensive care unit bed capacity.
Here are the figures as-of 30 April 2021:
Denmark cases per million = 43,282
Sweden cases per million = 95,909
Denmark deaths per million = 428
Sweden deaths per million = 1,384
Denmark March unemployment rate = 4.5%
Sweden unemployment rate = 10.0%
But Denmark versus Sweden aren't, by any means, the only indicators that libertarianism was failing on Covid-19.
On 1 August 2020, I headlined "India and Brazil Are Now the Global Worst Coronavirus Nations", and that statement was forward-looking, predictive, and not referring only to the numbers at that time but to where the various nations were heading, and it was referring only to medium-sized and large nations (for example, not to the worst performer of all, Andorra, which currently has 171,029 cases per million and a population of only 77,367 people). (Andorra has had a total of 13,232 cases, which is 17.1% of its entire population. The only country that has a population of over 10 million and which is among the 9 worst — and America scores as being absolutely the world's 10th-worst — is Czechia, the Czech Republic, which has 152,046 cases per million. At the end of this article, Czechia will be discussed.)
As-of 30 April 2021, the following are the world's only nations that have had more than 6,000,000,000 Covid-19 cases:
USA = 33,044,872
India = 18,881,587
Brazil = 14,592,886.
Those are now the Covid-19 giants (the worst-performing major countries), which, back on August 1st, is what I was expecting them to be, by the present time. Ultimately, I expect Brazil and India to be scoring even worse than the United States. All three countries have been exceedingly lax in their anti-Covid-19 policies, extraordinarily libertarian regarding this.
On 20 September 2020, I headlined "All 8 of America's Worst-Hit Coronavirus States Are Now in the South." That reported "the worst 11 states … are: Louisiana, Florida, Mississippi, Alabama, Arizona, Georgia, Tennessee, South Carolina, Iowa, Arkansas, and Texas" — and all 11 of them had voted for Donald Trump, the more-libertarian (and losing) candidate, in 2020. The United States therefore provides overwhelming evidence of the failure of libertarianism regarding coronavirus-policies.
On 14 March 2021, I headlined "Republican States Have Higher Covid Rates than Democratic States" and — ranking all from the best (#1) to the worst (#51) — reported that the average state which had voted for Trump scored 33.3 or two-thirds of the way down the list of the 51 states + DC, and that the average state which had voted for Biden scored 19.5 out of the 51.
The more corrupt a country is, the more libertarian it is, and on 5 May 2020, I headlined "America's Design Causes It to Fail the COVID-19 Challenge" and reported that because America is an extraordinarily corrupt country (very libertarian, as compared to other nations), "America is designed so as to fail the coronavirus-19 challenge. The power of big-money (concentrated wealth) is destroying this country. It controls both Parties and their respective media, so the public don't know (and certainly cannot understand) the types of realities that are being reported (and linked-to) here."
India and Brazil are nipping at America's heels on this, but, still, the record up till the present moment shows America as still retaining its title as being the worst of all major nations on coronavirus-performance.
Finally, here, will be considered what might be the strongest exception to the general principle that libertarian policies are inferior to socialistic policies in order to control and limit a pandemic: Czechia. Wikipedia's article "COVID-19 pandemic in the Czech Republic" says:
The Czech Republic was the first[11] European country to make the wearing of face masks mandatory from 19 March onwards.[12]COVID-19 testing was made widely available with drive-through locations from 14 March,[13] and from 27 March anyone with a fever, dry cough or shortness of breath was eligible for a free test.[14] From 13 April onwards, COVID-19 testing capacity significantly surpassed demand.[15] Contact tracing in the country also included voluntary disclosure of mobile phone position and debit card payments data for previous days and the quarantining of identified contacts.[16] By 1 May 2020, altogether 257 COVID-19-related deaths were identified in the Czech Republic compared to 2,719 in similarly populous Sweden, which did not impose a full lockdown. However, Belgium, also with a similar population, had suffered 7,866 deaths at that time, despite having implemented an early and strict lockdown. …
By April 2021, the Czech Republic has recorded the highest confirmed death rate in the world after Hungary. There are some root causes speculated.
None of those proposed explanations of this is any sort of scientific explanation for it. A great deal remains that is important to know but that is currently unknown about Covid-19. Obviously, Czechia is the most challenging case, not because it is the worst, but because it has been a leader in adherence to international guidelines but has nonetheless disastrously failed on this virus. If that's not a warning for the world to do lots more research on the Covid-19 problem, then nothing is.
NOTICE TO LIBERTARIANS: Libertarian 'news'-media often try to obfuscate the importance of the Covid-19 results in the various countries by pretending that a Covid-19 "case" means merely someone who has tested positive for having become infected by the virus, but that is very definitely NOT TRUE. Like virtually all libertarian beliefs, that belieff is based upon wishful thinking in order to dismiss and discredit scientific findings which are inconsistent with those beliefs. In fact, the "2020 Interim Case Definition, Approved April 5, 2020" (and still in force as-of 2 May 2020) makes crystal clear that the definition of a Covid-19 "case" is VERY DIFFERENT FROM AND FAR MORE RESTRICTIVE THAN merely having the infection. Libertarians want to be deceived, because they want to continue believing the myths that they cling to, but news-media try to exploit those 'free market' myths in order to build their own following (and to please the 'free market' winners — the billionaires — who benefit by having as large a percentage of the public as possible be deceived into believing the 'free market' myth (that they became so wealthy by virtue of their virtue and genius, instead of by their cunning and psychopathy). Justice in this world is the opposite of natural: it is un-natural and can be imposed only by careful skepticism and scientific human planning, not by any 'invisible hand' of anyone, or any group of people, who constitute an actual Deep State. They own and control the mainstream 'news'-media and many of the non-mainstream 'news'-media, and also the vast majority of members of Congress and other key government officials, but that's the opposite of justice; it is, instead, institutionalized injustice. Libertarianism and corruption go hand-in-hand, and always will. (Outside the United States, libertarianism is more commonly called "neoliberalism", but it's the same thing.)
Author's note: first posted at Strategic Culture