India Must Do More to Integrate South Asia's $2.5 Trillion Common Market
South Asia is the fastest-growing region economically in the world, but regional cooperation remains more an opportunity than a reality.
Cooperation among South Asian nations is hampered by the historical circumstances under which they were born. "A series of groups with vested interests continues to benefit from the political economy of conflict and the status quo," said Malik Samarawickrama, Minister of Development Strategies and International Trade of Sri Lanka. The minister added that "most countries are too preoccupied with internal consolidation to invest political capital in regional integration." He urged India and Pakistan, the two largest economies in the region, to find a way of working together as a prerequisite for wider economic cooperation across South Asia.
The regional community is fragmented along security and religious lines, said A.H.M. Mustafa Kamal, Minister for Planning of Bangladesh, but cricket is the one "common religion," he joked. On a more serious note, the minister highlighted the urgency of exploiting shared resources. North-East India, Bhutan and Nepal, for example, have the potential to create 80,000 MW of hydro-electric power – "but have we ever tried?"
South Asia has an economic value of around $2.5 trillion. The sheer size of this market is useful in global bargaining, said Richard Rekhy, Chief Executive Officer and Managing Partner, KPMG, India. "Imagine what can be done" if the region connected through Bangladesh to South-East Asia, a market of similar size, he said. The density of accountants in Sri Lanka and India could turn the region into the world's accounting powerhouse. Natural resources, including gas and hydro-electricity, transport and textiles are all vital areas for regional cooperation.
"You can be nice to your neighbours if you're happy in your own house first," observed Siraj Azmat Chaudhry, Chairman of Cargill India. However, there remain many domestic challenges to a common regional market – for example, India's ease of doing business. Global companies do not yet view South Asia as one market, while India is viewed state by state. India's recent success in pushing through the Goods and Services Tax (GST) has begun to unify her internal markets and provides a springboard for India to play a pivotal role in regional cooperation.
"India is to blame," said Samir Saran, Vice-President of the Observer Research Foundation (ORF), India: "We have not done enough as the largest market in the region to promote regional connectivity." For too long, India has been looking to the West rather than the East – "we feared getting our feet wet." As the existing global order of free trade stumbles, South Asia needs to create her own trading arrangements. "Regional integration is no longer an option; it is a compulsion," underlined Saran.
Breaking down barriers for recycling industries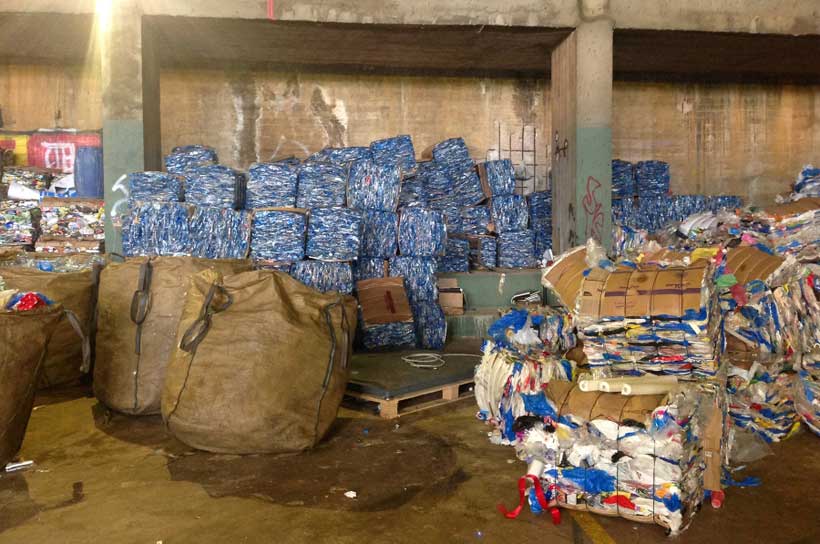 Standardization, awareness-raising, and regional cooperation – these were just some of the solutions to the many challenges faced by recycling industries globally, which were discussed at the Circular Economy: Development of Recycling Industries meeting.
The  meeting, co-organized by the United Nations Industrial Development Organization (UNIDO) Environment Department and the Bureau of International Recycling (BIR), brought together recycling experts, representatives of UNIDO Member States, and industry leaders from all over the world to discuss existing barriers to recycling industries and innovative approaches to overcome these.
From plastics to textiles recycling, a broad range of presentations from representatives of national governments, NGOs and industry, offered perspectives on how to move forward, with examples of innovative initiatives brought from both developed and developing countries alike.
Mattresses, waste bins, and home furnishings were just some of the recycled (and recyclable) products presented by companies from Italy and Guinea, with industry giants, such as IKEA, also providing insights into their efforts as brand leaders when it comes to recycled cotton and polyester.
The meeting was also an opportunity for UNIDO to showcase some of the projects it has been working on in this area, including e-waste in the Latin American and Caribbean region. Other related projects include metals recycling in Thailand, e-waste in the Philippines, recycling industry development in Senegal and a Southern African Development Community (SADC) regional project helping reduce open burning through the introduction of recycling.
Institutional, structural, and economic barriers were identified during the sessions, with legal and regulatory frameworks representing a challenge in many regions. Extended Producer Responsibility (EPR) was another key theme of the meeting, as well as the establishment of internationally-recognized criteria for recyclables, and the potential for integrating the formal and informal recycling sectors, particularly in developing economy contexts.
Engaging civil society and changing mindsets and attitudes towards recycling at a global level was also seen as essential for the successful development of the recycling industry.
"Civil society must be at the forefront of any recycling activity," affirmed Ranjit Singh Baxi, President of the BIR.
The meeting highlighted the important role that UNIDO has to play in convening stakeholders to discuss industrial development topics relevant to UNIDO Member States. This meeting's interactive format allowed participants to take part in digital polls for each session, as well as to pose questions to the various panels, which were then ranked and sorted digitally according to the audience's preferences.
The insights gained during this event will contribute to UNIDO programming for the coming years and strengthening the Organization's services in this area.
"Strengthening multilateral dialogue is essential and UNIDO stands ready to continue to foster such dialogue on global environmental cooperation and the circular economy in the name of inclusive and sustainable industrial development," stated Stephan Sicars, Director of UNIDO's Environment Department, at the close of the meeting.
Abu Dhabi Fund for Development Loans Worth over US$50 Million Available
Abu Dhabi Fund for Development (ADFD) and The International Renewable Energy Agency (IRENA) are inviting applications for more than US$50 million in funding through the IRENA/ADFD Project Facility. The ADFD-financed initiative is available to government-guaranteed renewable energy projects in developing countries that seek to increase energy access, improve livelihoods and advance sustainable development.
ADFD has committed US$350 million (AED1.285 billion) in concessionary loans over seven annual funding cycles to renewable energy projects recommended by IRENA.
The facility welcomes proposals for projects – especially those submitted by ministries, public utility entities and rural electrification agencies – that are able to obtain a government guarantee for the ADFD loan.
"Renewable energy can have a powerful impact on the livelihoods of people across the globe," said IRENA Director-General Adnan Z. Amin. "It is the most cost-competitive option to expand access to energy and improve socio-economic welfare while creating jobs and empowering local communities. Now in its seventh funding cycle, the IRENA/ADFD Project Facility has a proven track record of driving positive change through renewable energy deployment, supporting developing countries to benefit from the energy transformation."
For his part, His Excellency Mohammed Saif Al Suwaidi, Director General of ADFD, said: "Since its launch in 2012, the IRENA/ADFD Project Facility has continued to deliver on the UAE's promise to introduce renewable energy solutions in developing countries as a sustainable and long-term alternative to conventional energy sources. Advancing the renewable energy sector helps achieve the UN's Sustainable Development Goals, as well as create jobs and stimulate economic growth. We are proud of the milestones this facility has marked, and look forward to receiving cutting-edge and impactful applications for the seventh and final funding cycle."
In the first five cycles, the IRENA/ADFD Project Facility allocated US$214 million to 21 renewable energy projects across the globe, covering up to 50 per cent of the project costs. The efforts will bring more than 100 megawatts of renewable energy capacity online, improving the lives of over a million people through energy access. Spanning Asia, Africa, Latin America and Small Island Developing States, the projects encompass the complete spectrum of renewable energy sources – wind, solar, hydro, geothermal and biomass – and technologies. To fulfil its commitment to contributing a total of US$350 million towards sustainable development, ADFD will allocate all outstanding funds by the seventh and final cycle.
The projects selected for the sixth funding cycle will be announced in January 2019.
Summary applications for the seventh cycle will be accepted until 17:00 GST on 14 February 2019.
Digital Technology Will Help Djibouti Leap into the Future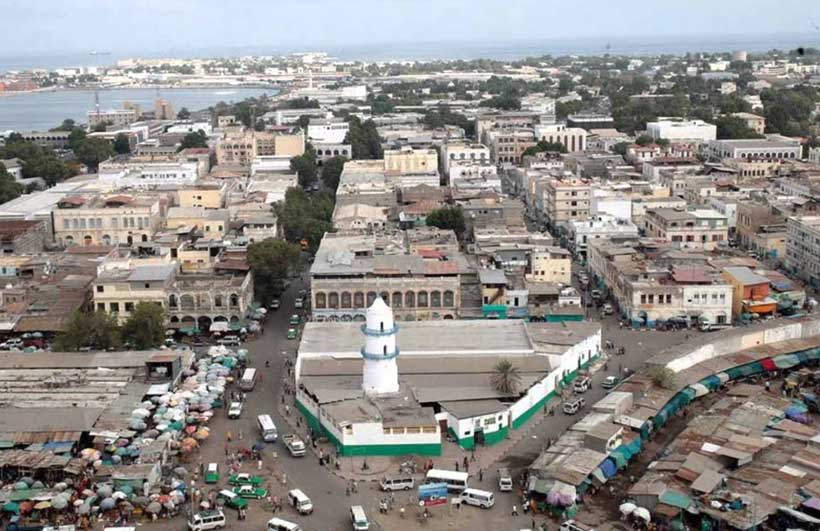 Digital technology will have a critical part to play in boosting Djibouti's socio-economic development and meeting the ambitious goals set out in its national strategy, Vision Djibouti 2035. As a key step toward building a strong, inclusive digital economy, the Government of Djibouti and the World Bank are co-hosting a high-level event that will explore the potential benefits of digital development and propose a concrete roadmap of action.
"Disruptive technologies are creating new business models, opening up new markets, and giving consumers access to more products and services than ever before. It is hard to overstate the economic potential of these transformations," said Ilyas Moussa Dawaleh, Djibouti's Ministry of Economy and Finance. "In a country like ours, developing a high-performing digital ecosystem will provide a unique chance to stimulate the economy and create jobs. The Digital Economy conference starting today will bring us one step closer to this vision."
"The digital sector will be key to improving the lives of Djiboutian people, expanding our economy, and strengthening our position as a logistics and commercial hub. With eight submarine cable landing on our shores, there is no doubt Djibouti has what it takes to become a digital leader in the region," noted Abdi Youssouf Sougueh, Minister of Communications. "We are keen to bring in development partners like the World Bank to leverage this infrastructure to the fullest and reinforce all the other fundamentals that are necessary to nurture a vibrant digital economy."
The conference will bring together a wide range of government representatives, technology pioneers, and development partners. Building on this uniquely diverse combination of knowledge and global perspectives, participants will assess Djibouti's digital landscape, share international best practices, discuss how technology can help modernize all sectors of the economy, and outline a clear strategy and action plan for digital development in the country.
"Countries around the world are leveraging digital innovation to accelerate economic growth and build a better future for people, and Djibouti is very well positioned to gain from that approach," said Boutheina Guermazi, World Bank Director for Digital Development. "I am confident this event will pave the way for close collaboration on digital development between the Word Bank, Djibouti, and countries across the Middle East and Africa."
In addition to discussing Djibouti's opportunities and challenges, the event will also highlight the need for bolder action on digital development engagement across the region.
Sessions will cover all key dimensions of digital development, with a focus on how to strengthen the five pillars of the digital economy: digital infrastructure; innovation and entrepreneurship; digital financial services and identification; digital platforms; and digital literacy and skills.
"Technological innovation holds great promise for Djibouti. By harnessing the full power of the digital economy, the country could see significant GDP growth, create a future-proof labor market, and raise living standards for all segments of the population. We stand ready to work hand in hand with Djibouti on this journey, to help create the right conditions for a thriving digital sector," said Atou Seck, World Bank Resident Representative in Djibouti.